Every time a year comes to an end, it is always fun to look back over the year at all the projects and things I have shared. It is not until I do that that I really get a sense of how much we actually did over the year. Our email subscribers said they would love to get a recap of the Top 15 blog posts of 2022 and I was excited to see what they were as well.
Without further adieu, here are the Top 15 Blog Posts of 2022 on My Creative Days.
This dresser was one of four I found at a thrift store on the same day. That never happens. I had hit the jackpot. You can see one of the other dressers I got that day and it's makeover HERE. It had been a long time since I had found any furniture pieces with rescuing and then to find four at the same time…… I WAS SHOCKED! Excited, but shocked! This painted black dresser makeover is a step-by-step tutorial showing how to take an old piece and make it beautiful and functional again.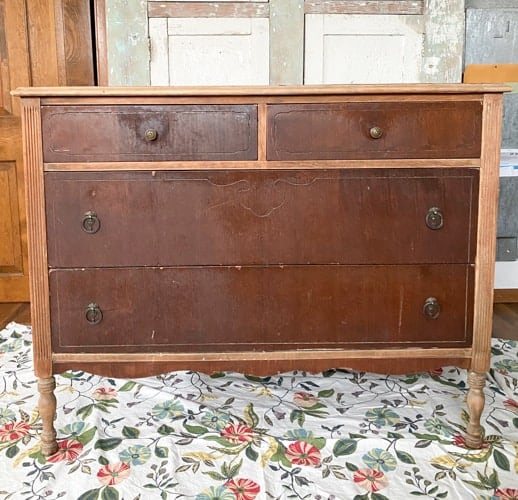 Painted Black Dresser Makeover
This dresser was the perfect piece to use a new product that I am quickly falling in love with.
I am going to show you how to prime, paint, and topcoat with one product. It is a game-changer when flipping furniture.
(see the full makeover and links to this amazing paint HERE)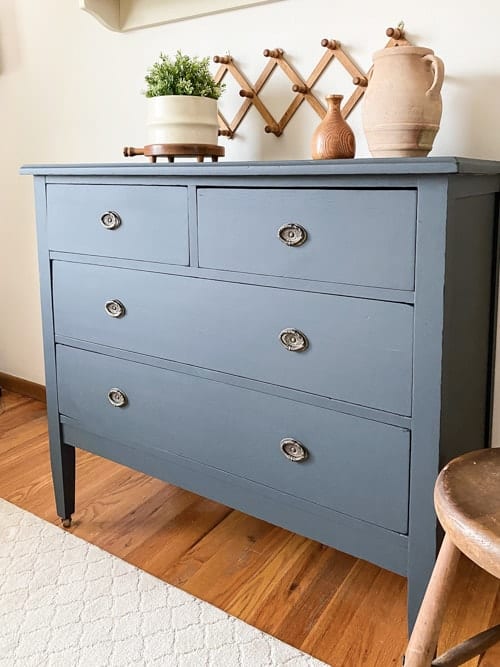 This is the easiest DIY terra cotta pumpkin tutorial. With only a few supplies, any pumpkin can look just like the expensive terra cotta pumpkins you see in stores and online.
Terra cotta is all the rage right now and terra cotta pumpkins are the thing for fall.
There are many beautiful options for terra cotta pumpkins online, but some of them are SO EXPENSIVE!
(see how easy they are to do HERE)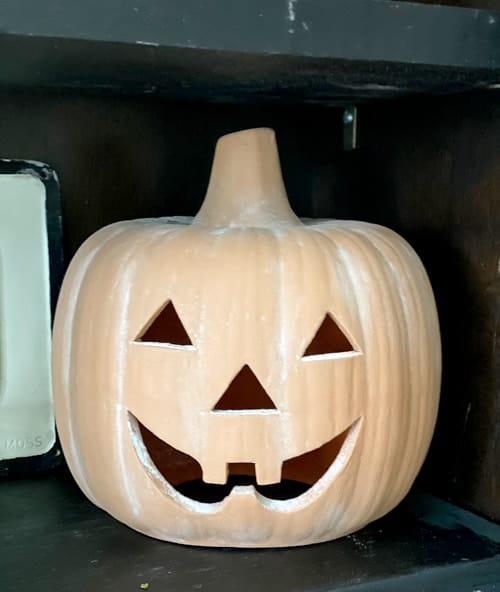 "A gallery wall is loosely defined as a collection of items: framed artwork, photographs, and personal treasures hung in a grouping." – via Google
Gallery walls are a great addition to any space. They come in all shapes and sizes. You can customize them in so many ways. Anything can be hung on a gallery wall and you can get creative with the placement of the items on the gallery wall.
Today, I wanted to share some easy tips to show you how to do a gallery wall right.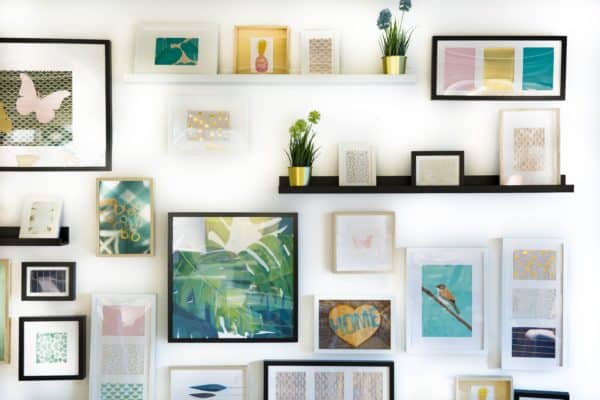 If your family is anything like ours, we love to play different games around the holidays. We host Christmas Eve at our house and every year, I like to come up with different games for the family to compete and play in.
When the kids were smaller, I would come up with games for the kids and then games for the adults. Now that all of our kids are teenagers, I don't have to come up with separate games.
They can try and beat the parents and grandparents now. I have posted about some of the games we have done in the past but this time around, I am sharing some Christmas Trivia Games we have put together.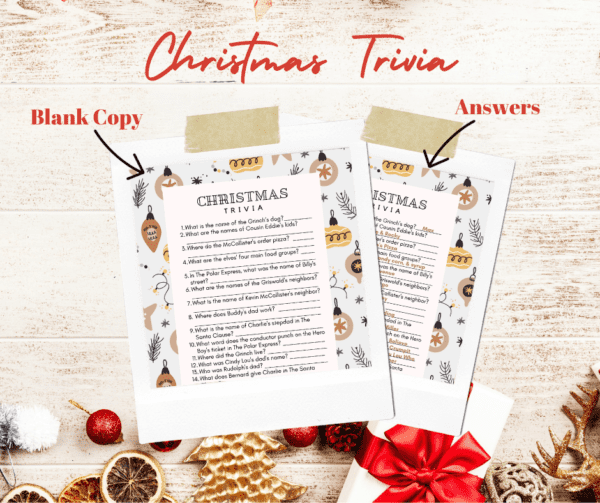 These DIY Jadeite Christmas Ornaments are so easy to make. They give the look of vintage jadeite glassware without the cost or the delicacy of real glass ornaments.
Are you a fan of jadeite?
It is so pretty and many people collect the dishes and other jadeite items. I have yet to find a real jadeite piece in a thrift store or yard sale but I know I can find them a lot easier in antique stores and more specific flea markets that have sellers who specialize in it.
(see how to make these ornaments HERE)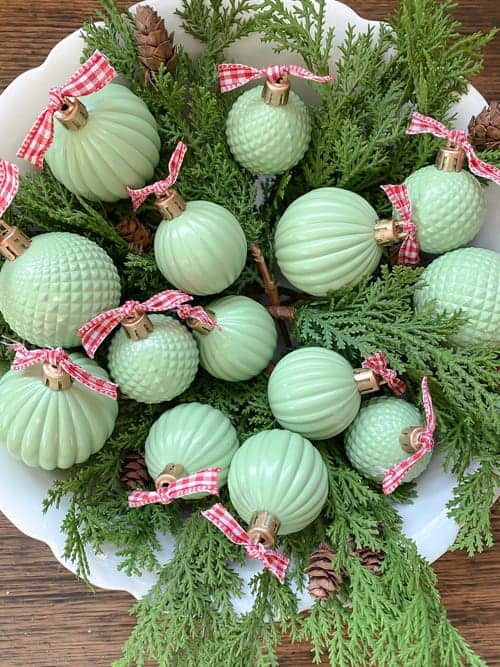 This traditional dresser makeover DIY is a great way to transform a $20 piece into a money-maker or beautiful piece for your home.
I hit the furniture jackpot last month at the thrift store. I have to tell you the story because I need to document it. It never happens like this so it has to be shared when it does.
(find the story and full makeover HERE)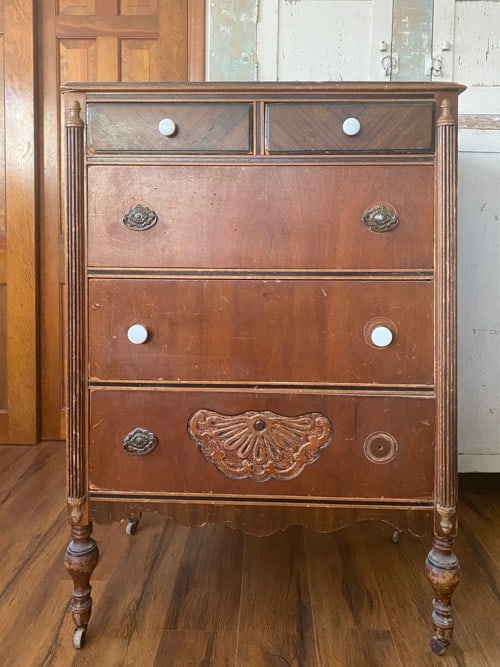 Ever since I tried the oven cleaner stripping technique on this mirror, I have wanted to see if it would work on wood that has been painted. I haven't found a good piece of painted furniture to try it on, but I recently found a wood box that was the perfect candidate. This post will show you how to strip paint off wood without the mess and long process of a traditional, harsh stripping product.
(see the full tutorial and products HERE)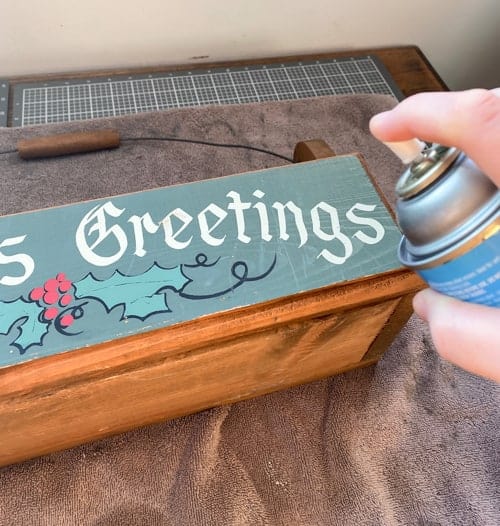 Neutral paint colors are always a good choice because they go with any style and they do sell fast. I also know that neutral can describe any color.
You can have a neutral green and a neutral blue.
You don't have to paint everything white to get a "neutral" look.
Today, I am going to share some of my favorite blue furniture makeovers that I have done over the years.
I think most of these makeovers are a more neutral blue tone. They aren't super loud or overpowering.
(see all the blue makeovers HERE)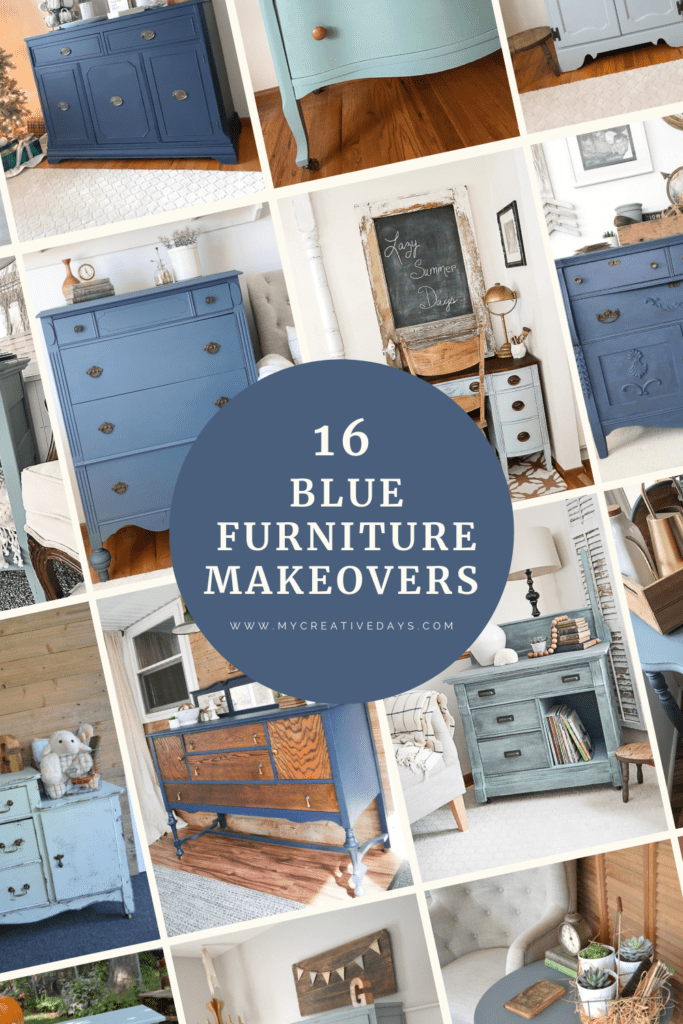 Staging your furniture pieces to sell is one of the most important steps in flipping furniture.
It is also one of the most overlooked steps in the process of flipping.
These 5 staging tips for furniture flippers will make the process easy and ensure you are making the most out of your staging.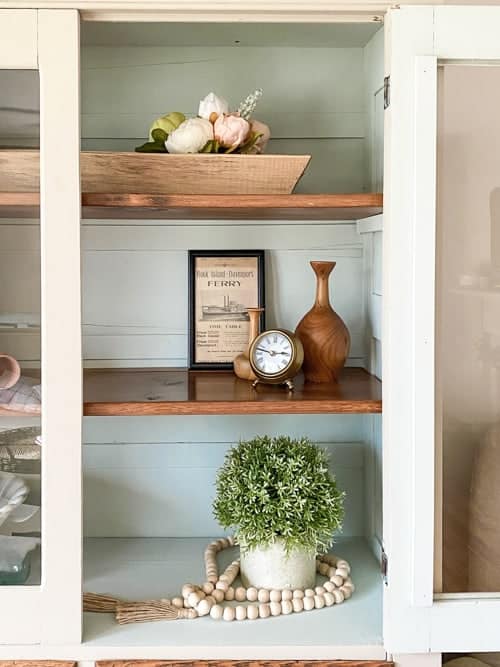 These DIY Christmas ornaments will have you and your family creating baubles for the tree and memories that will last a lifetime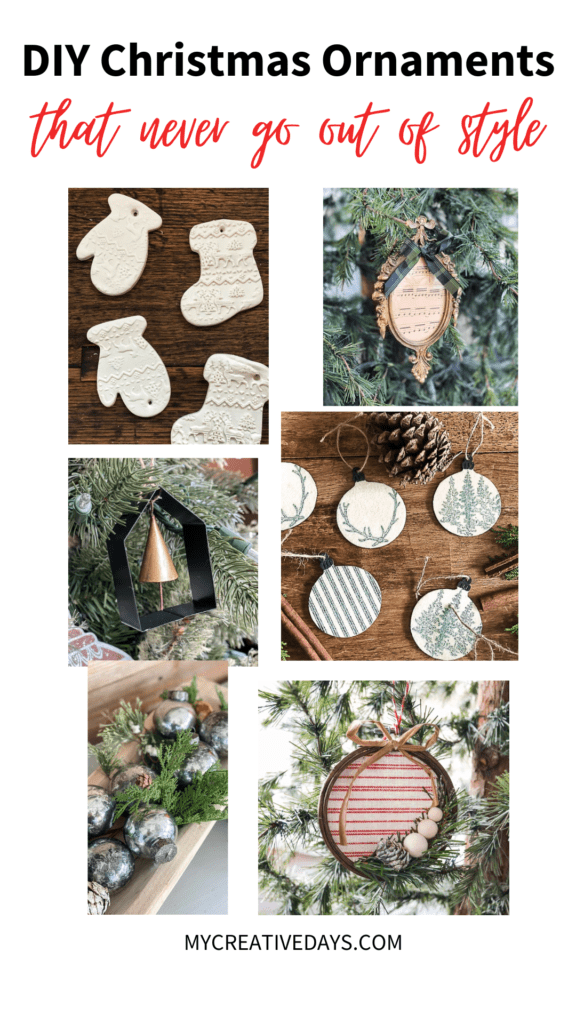 I have a project to share with you today that I am super excited about.
This process worked so well and it turned out so pretty that I can't wait to find the next piece to do this on.
I think I found the formula that made this process easy and painless.
Now, all pieces will be different, but I tried a couple of different things while doing this piece and definitely found the products and the techniques that worked the best for me.
Bleached Wood Dresser Makeover
Are you ready to start selling your furniture flips? I have been sharing furniture flips for years and now that I have my furniture flipping course and private community for furniture flippers, I get to teach others how to flip furniture successfully and quicker than it took me to learn all the things. One of the questions I get asked a lot is where to sell flipped furniture pieces.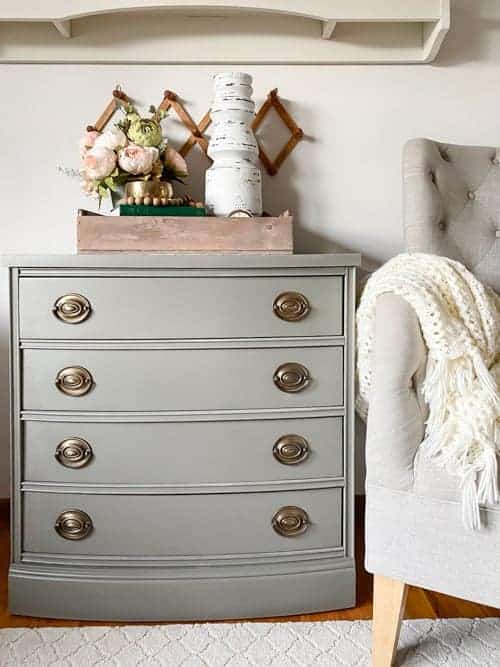 Looking back on 2022 was so much fun! I hope these Top 15 Blog Posts inspire you to get creative! I am excited to see what the new year brings!
As always, you can see my video tutorials on a lot of my ideas and creations on my YouTube channel HERE!
PIN THIS POST!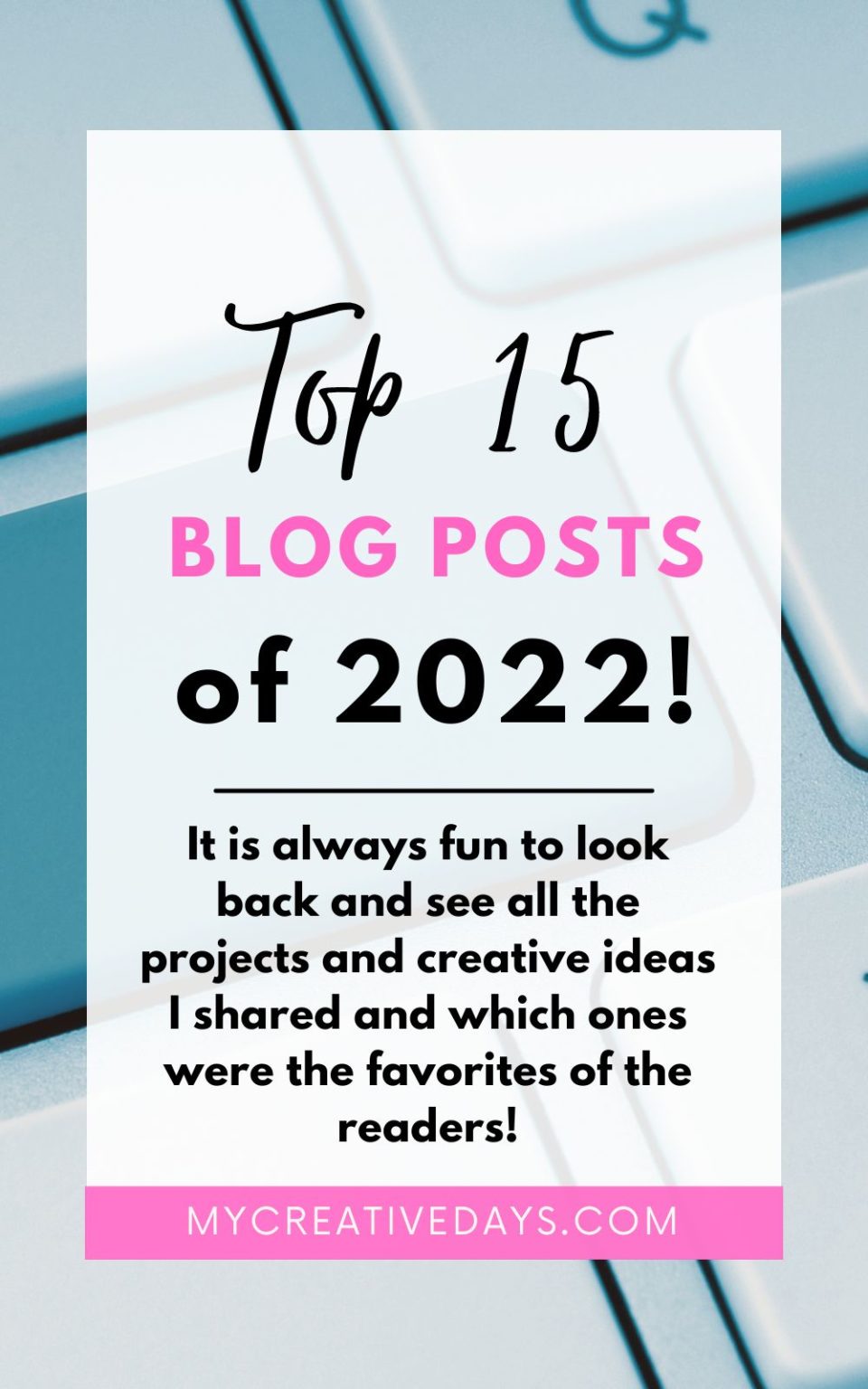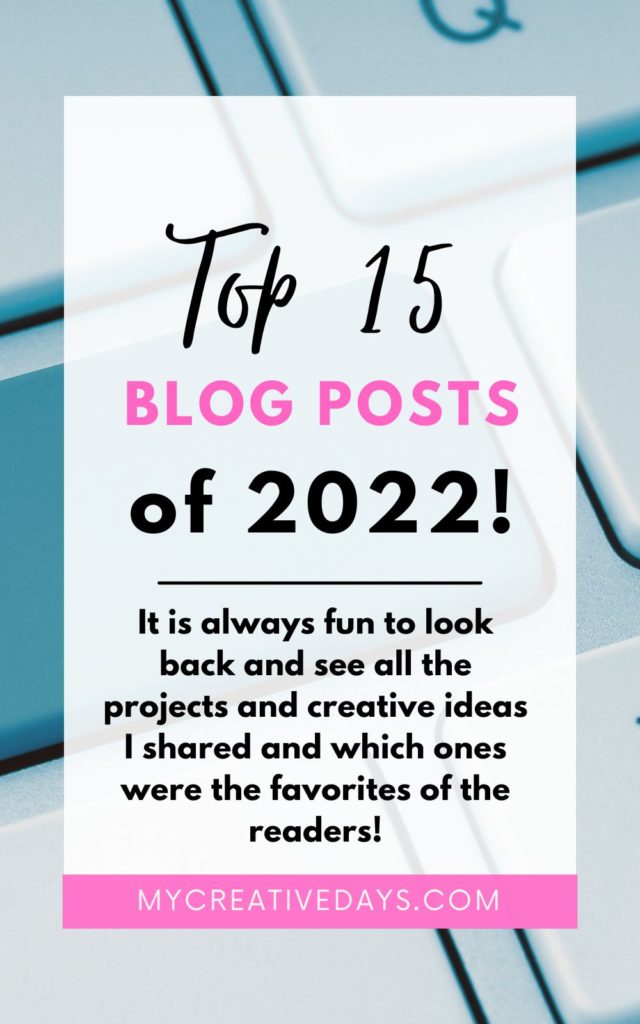 If you liked these Top 15 Blog Posts, you will also love these popular posts:
Repurposed Projects To Decorate Your Home
DIY Shelf Projects For Every Home