These DIY Shelf Projects are great examples of how you can make over different pieces to get the exact shelf storage you want for your home.
This DIY Display Shelf is a great example of how to repurpose a barn find into something that can be used for many years to come.
We found this piece in an old barn. It was under a lot of stuff but we saw enough of it to know it was amazing.
Once we got it out of the barn, we could see that it used to be a part of something else.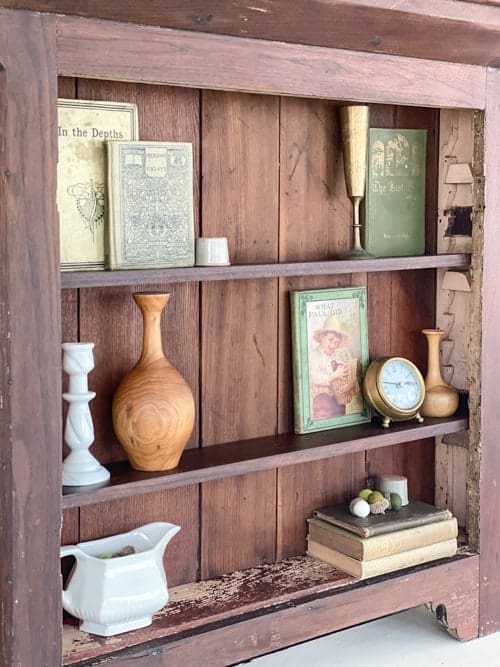 DIY Display Shelf Made From Barn Find
This piece I found at Salvation Army was MASSIVE! I had never seen anything like it. It looked like it was part of something else, but this was the only part there.
The size drew me in and then, my mind started going a mile a minute. I have been trying to figure out something for the wall in our living room. I didn't want to just hang pictures on the wall and I didn't want a gallery wall either.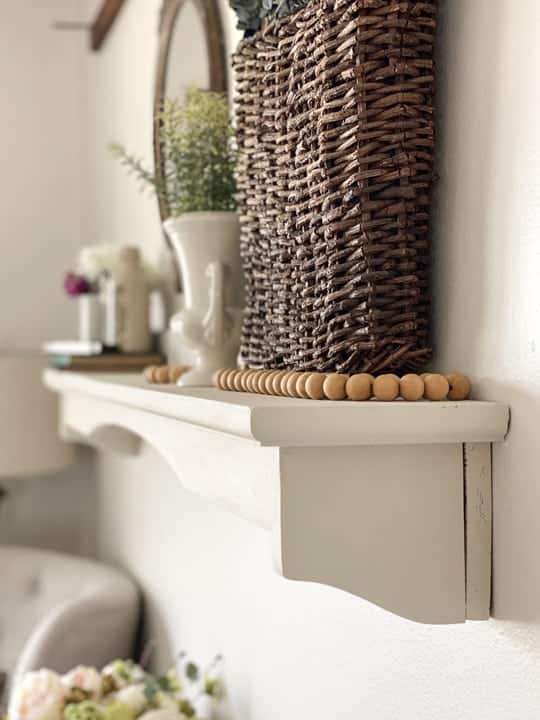 Upcycled Mantel Shelf Made From A Dresser Mirror
This DIY cubby wall unit makes me so happy!
I LOVE cubby pieces and pieces that have little drawers. I don't know what it is about them, but I think it brings me back to all the miniature toys and trinkets I loved as a child. Cubbies and pieces with little drawers are great for storing those little treasures.
I found this piece at my…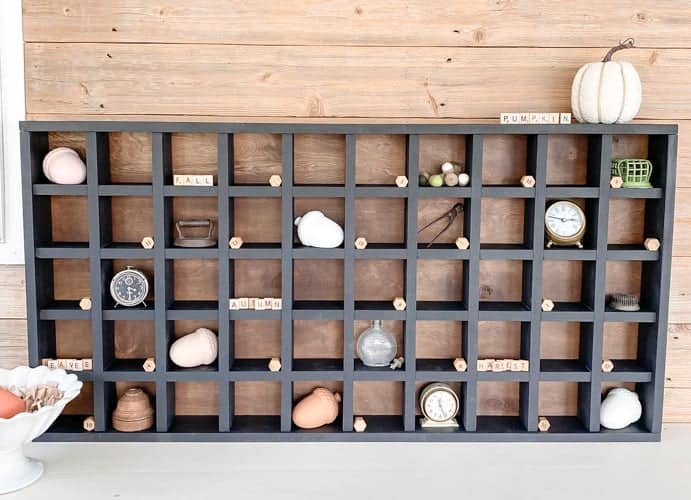 Being able to take a plain piece of furniture and make it look more custom in only a few steps.
When we started the office makeover, I knew I wanted to have some bookshelves in it for storage and "pretties". Yes, "pretties".
Having extra shelves that I can redecorate over and over again are perfect for when inspiration strikes. I wanted to have two matching wall bookshelves on either side of one of the windows in the office.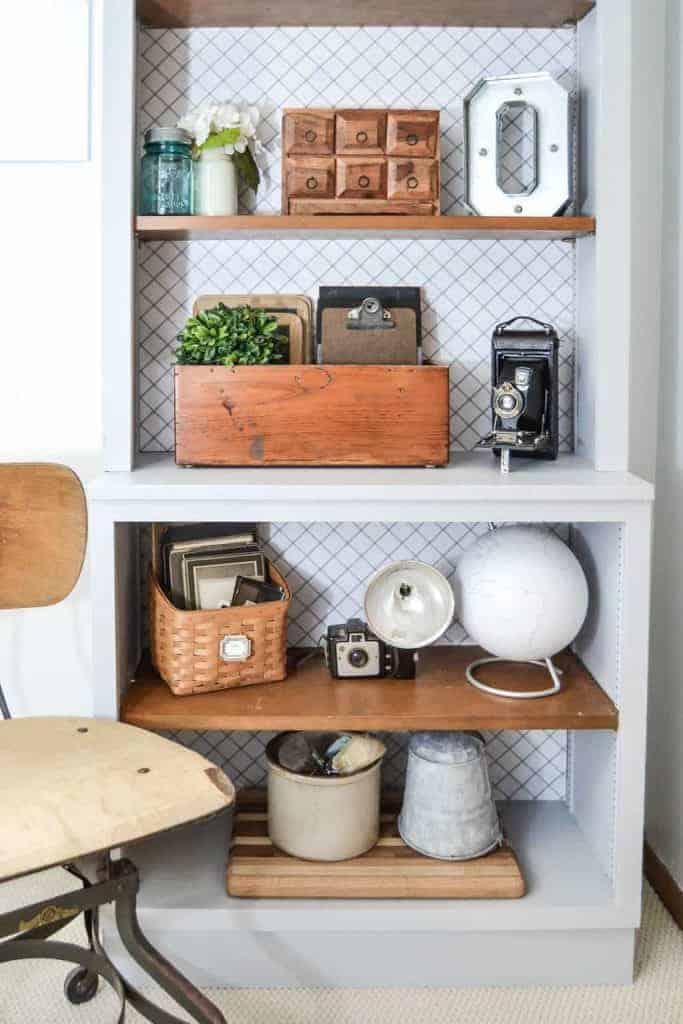 Nesting Boxes. I think that nesting boxes can be so great in a home's decor because they are usually weathered and full of texture and character.
Not only that, but they can be super functional too!
I have found some beautiful nesting boxes at antique stores and barn sales, but they are always priced way more than what I want to pay.
Sometimes, they are a little too messy and rustic to use indoors too. Sometimes when I find something I really think would look great in our home, but is too pricey to buy, my mind won't give it up until I think of an easy and inexpensive way to get the same look through DIYing it.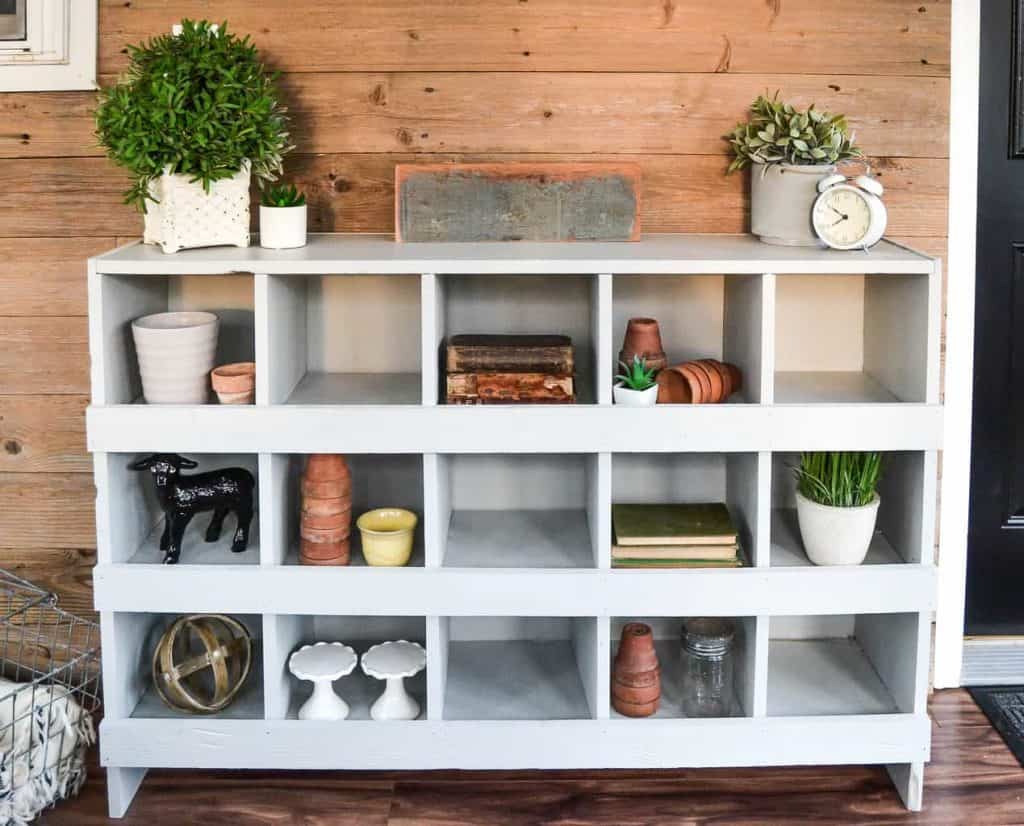 You really can make different kinds of shelves in so many ways.
Shelves come in all shapes and sizes and we need them to function for different things in our homes.
I hope some of these projects have inspired you to create a unique shelf for your home.
If you are a visual learner and like videos, I am posting new DIY videos on my YouTube channel every week! Make sure to head HERE to find me and hit the SUBSCRIBE button when you are there!
PIN THIS POST!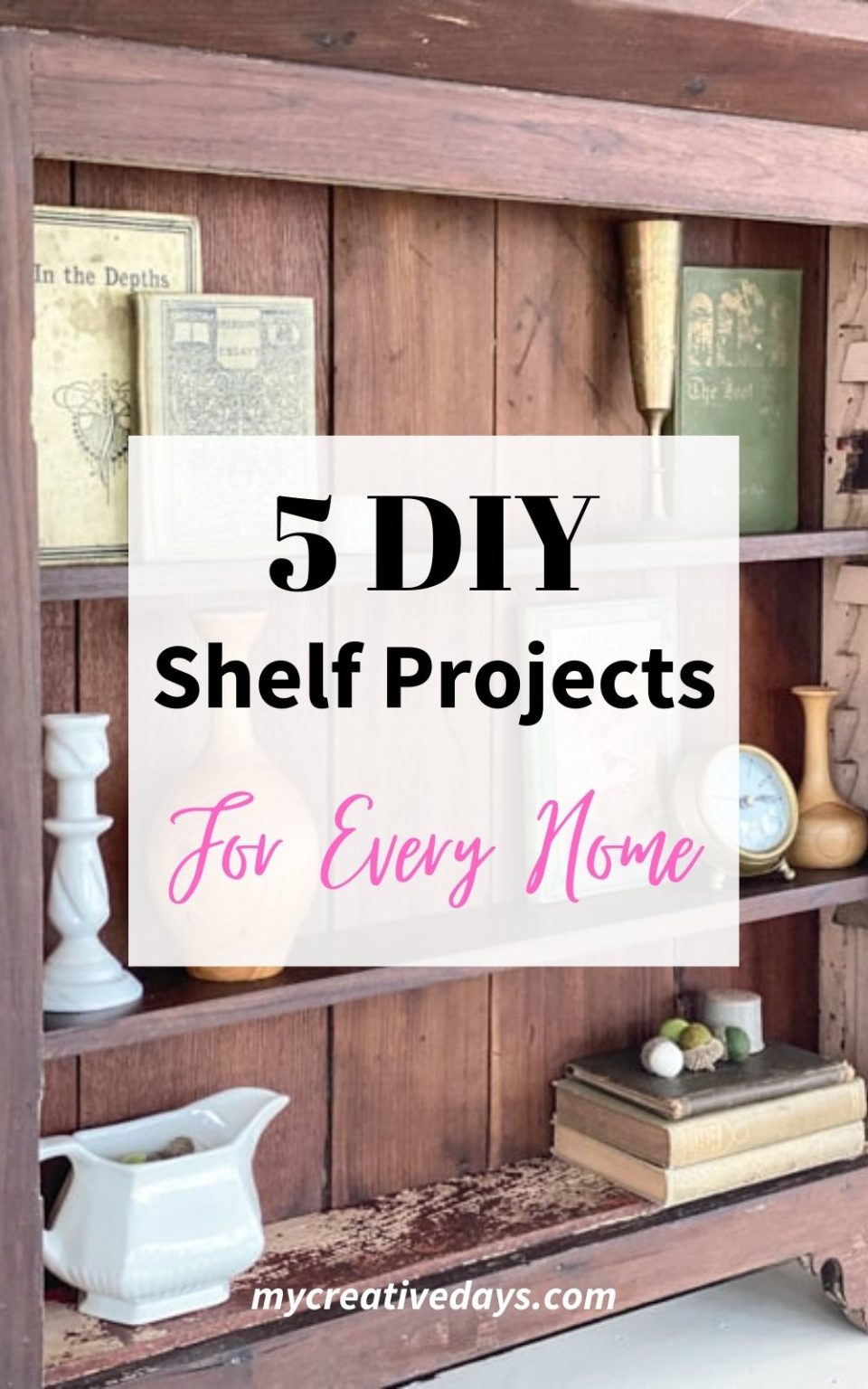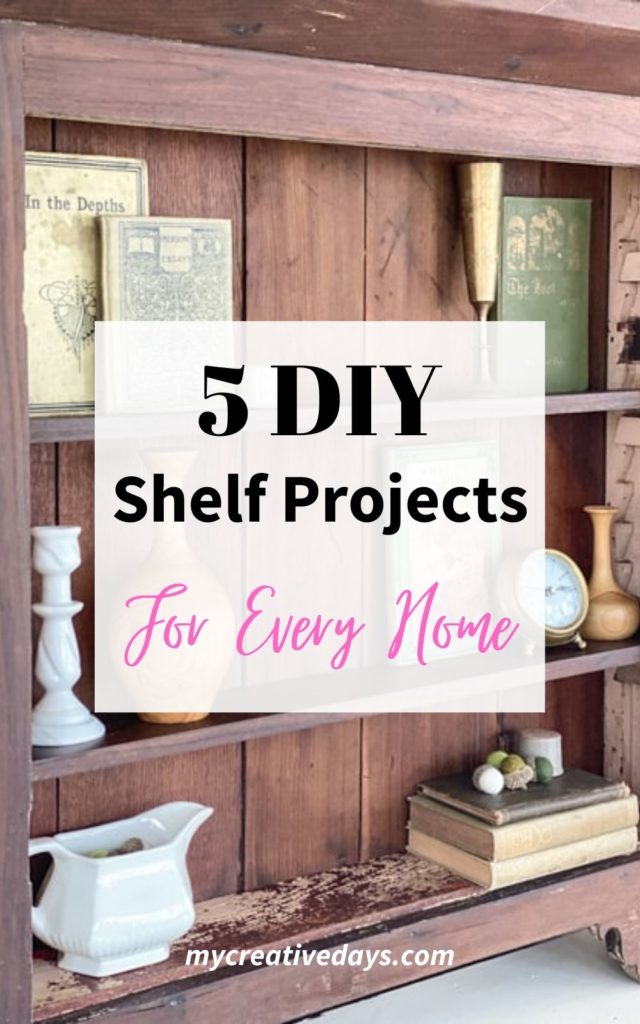 If you liked these DIY Shelf Projects, you will also love these:
DIY Pedestal Tray (With Unique Legs)
DIY Wood Wall Organizer: Thrift Store Makeover