These Repurposed Projects To Decorate Your Home are easy ways to upcycle something you may already have into amazing decor for your home!
I always love a good repurposed or upcycled project. It is a fun way to get creative and you can come away with some great pieces for you home.
Let's get to a couple of my favorites from over the years.
This DIY vintage tiered stand is a great way to repurpose vintage cake molds.
I have seen the molds called all different things.
The smaller version is called a tart mold. I was so excited to find this set of three at a thrift store.
There were three different sizes so they were perfect for this project. The scalloped edges are so fun and the patina on the tin just adds that touch of vintage flair that makes them extra special.
(continue reading the tutorial HERE)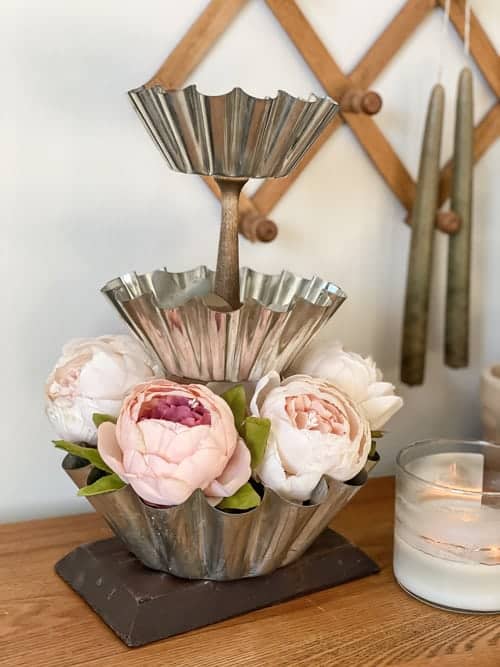 Wood letter boards are so much fun. I had a small letter board but I wanted a BIG wood letter board to go over our faux mantel in our living room, but I didn't want to spend a lot of money on it. This DIY letter board is so much better than anything I could have bought!
It was so easy to make using scrap wood!
(continue reading the tutorial HERE)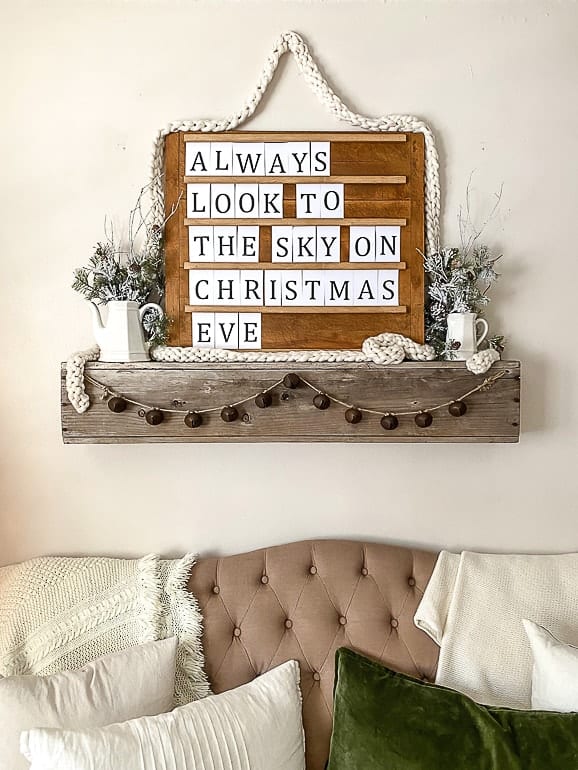 Architectural salvage is one of my favorite things. If I was Oprah and had a show, I would have to add architectural salvage to my list of favorite things.
There is something about salvaging the beautiful architectural details in old homes and buildings.
You can reuse them for what they were made for, or repurpose them into beautiful decor for your home. Old corbels are top on my architectural salvage list, but anything that has character, great shape, or hints of the past is things I will pick up for sure.
(continue reading the tutorial HERE)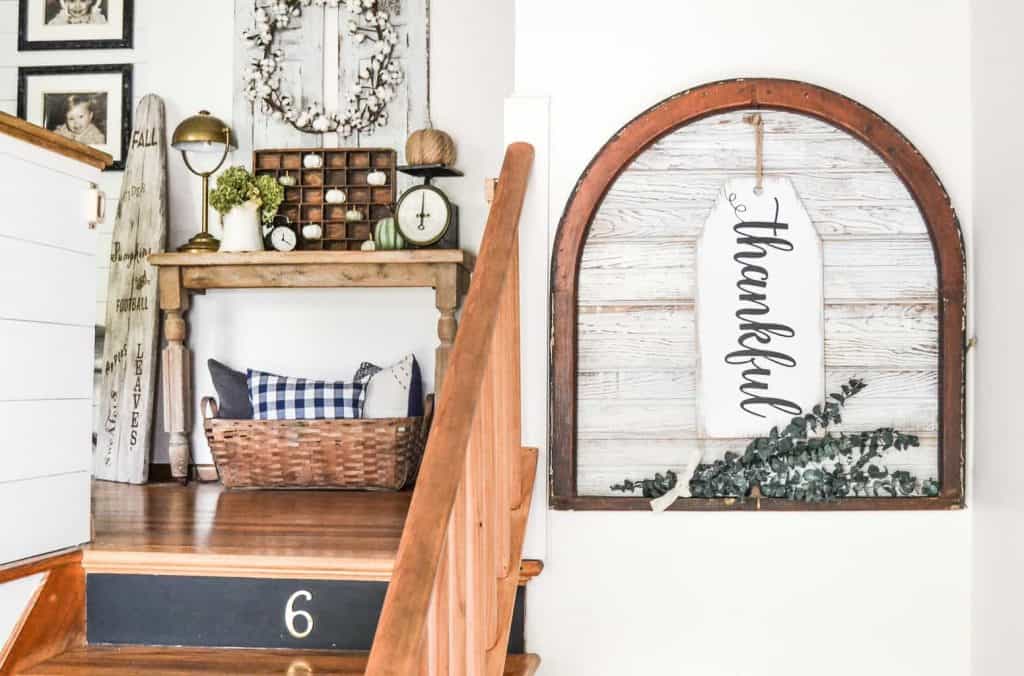 Architectural Salvage For The Entry
I have had these theater chairs in the garage for some time and seeing a vision come to fruition is one of my favorite parts of this DIY blog.
The reason you might question me is that I saw so much potential in these dilapidated vintage, wood chairs when we pulled them from a barn last year.
Do you see the potential?
Okay, let's be honest. When I first saw them, I didn't know what we could do with them, but I loved them; the shape, the wood, and the detail.
(read the tutorial and see what these chairs became HERE)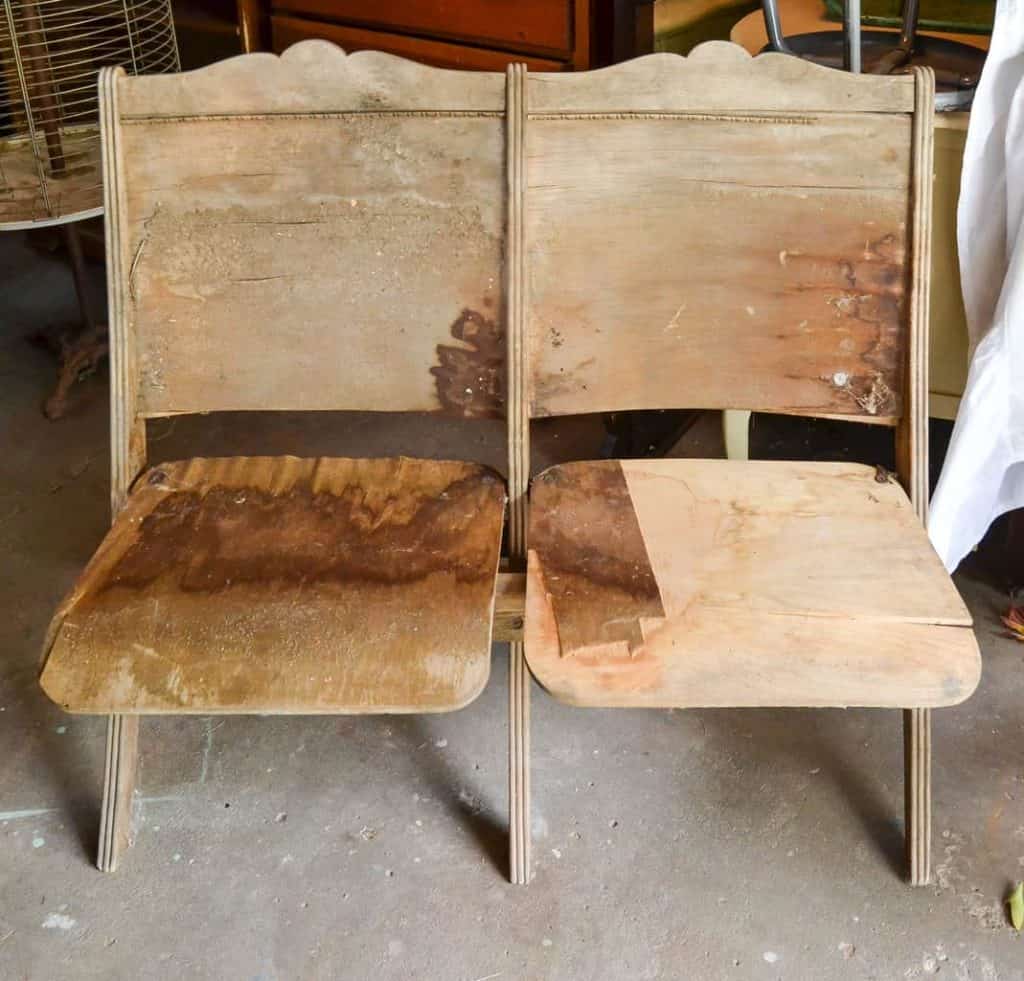 As we were planning the home office makeover on a budget, I was floored when I was researching office signs to hang in the room.
I found some beautiful options to hang above my desk and then was let down by all their hefty price tags.
And, they were a lot smaller than what I was looking for. What is a home office makeover on a budget with a small $75 sign?
Not mine, that's for sure. So, like everything we do around here, I knew if I wanted to have an office sign above my desk, I would have to make one.
(continue reading the tutorial on how I made it HERE)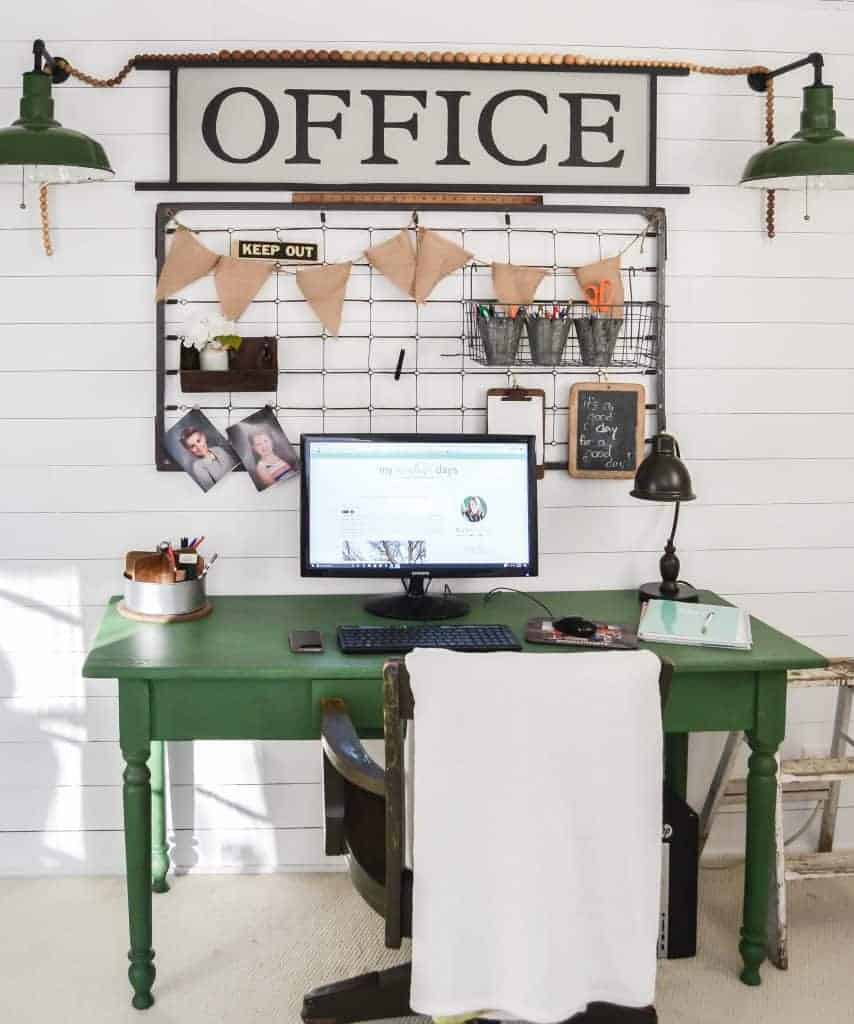 I hope these repurposed projects inspire you to create something fabulous for your home from items you may already have on hand.
If you like easy DIY projects, I am added new DIY videos to my YouTube channel every week! Head HERE to find me and make sure to hit SUBSCRIBE when you are there!
PIN THIS POST!

If you liked these repurposed projects to decorate your home, you will also love these ideas:
How To Build A Bench From An Old Door