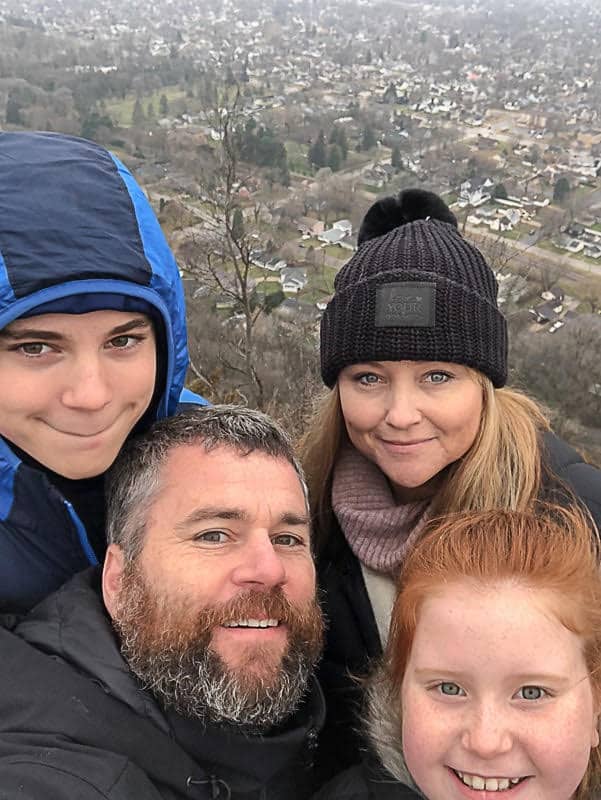 Hello there! I'm Lindsay and I am thrilled you found My Creative Days!
I am an Iowa native who is obsessed with sharing ways to create the home of your dreams through DIY, repurposed projects, and thrifty shopping. I am an avid believer that you can have a beautiful home without going into debt to get it. In fact, I believe you can save money and still have the home of your dreams.
I started My Creative Days in 2015 to have a creative outlet for myself. What began as a fun place to share my passions quickly became much more! Since the blog began, I have learned a lot, taken on huge projects, and have worked with some of the very best companies. It has been quite an adventure.
Along for the ride is my amazing husband Matt and our two DIY "side-kicks", Landen and Gabrielle. Matt puts up with all of my crazy ideas and helps them come to life. We have DIY'd our way through our own house and have started flipping others! We have completed five flip projects so far, and we are always looking for our next one.
I can't wait to have you become a part of the My Creative Days family! Should you ever have any questions or just want to reach out and chat, I would love to hear from you! You can reach me at lindsay@mycreativedays.com. I have also started a private online community for those who want to learn more DIY projects. We teach painting techniques, furniture makeovers, and so much more. I would love to have you join us! You can find out more about that HERE.
You can also find me on Facebook, YouTube, Twitter, Instagram and Pinterest.
Ready to kick back, look around, and check out some of my all-time favorite posts? Get started below!