Nesting Boxes. I think that nesting boxes can be so great in a home's decor because they are usually weathered and full of texture and character. Not only that, but they can be super functional too! I have found some beautiful nesting boxes at antique stores and barn sales, but they are always priced way more than what I want to pay. Sometimes, they are a little too messy and rustic to use indoors too. Sometimes when I find something I really think would look great in our home, but is too pricey to buy, my mind won't give it up until I think of an easy and inexpensive way to get the same look through DIYing it. Even if I am past the thought of wanting a piece in our home, I will still want to tackle the project to see my idea come to fruition. Do you ever do that? I think it is a creative person's mojo. We need to create and when we have an idea, we have to see it through. DIY nesting boxes was my latest obsession.
I have not been to many yard sales yet this year, but there have been a couple. While at one of them, I spotted a homemade bookshelf that caught my eye. It was made out of thick wood and was really sturdy. As I was looking at it, my DIY nesting box light bulb went off. This bookshelf could become nesting boxes! I brought the bookshelf home and I told Matt about my vision and we got to work making DIY nesting boxes.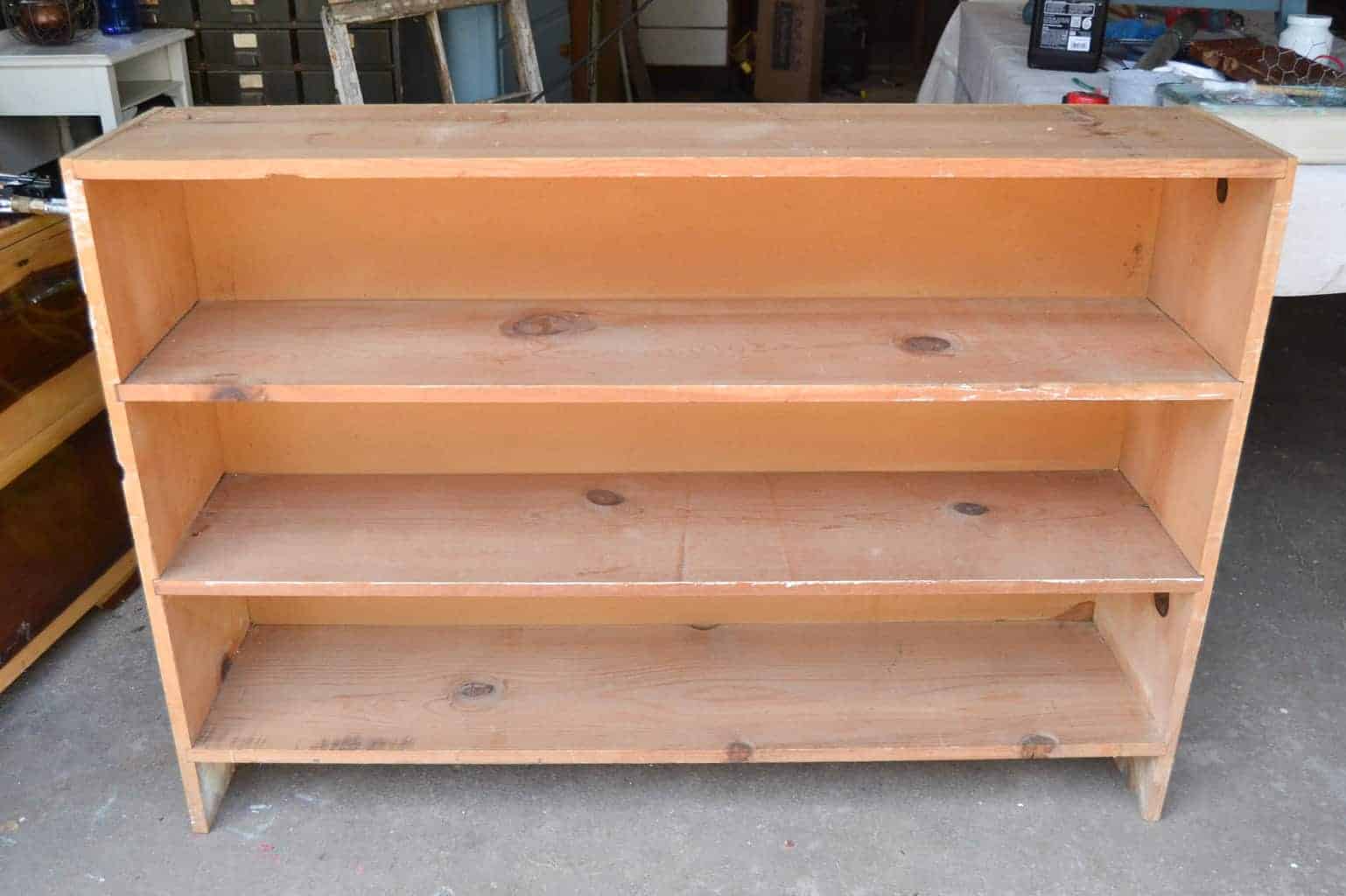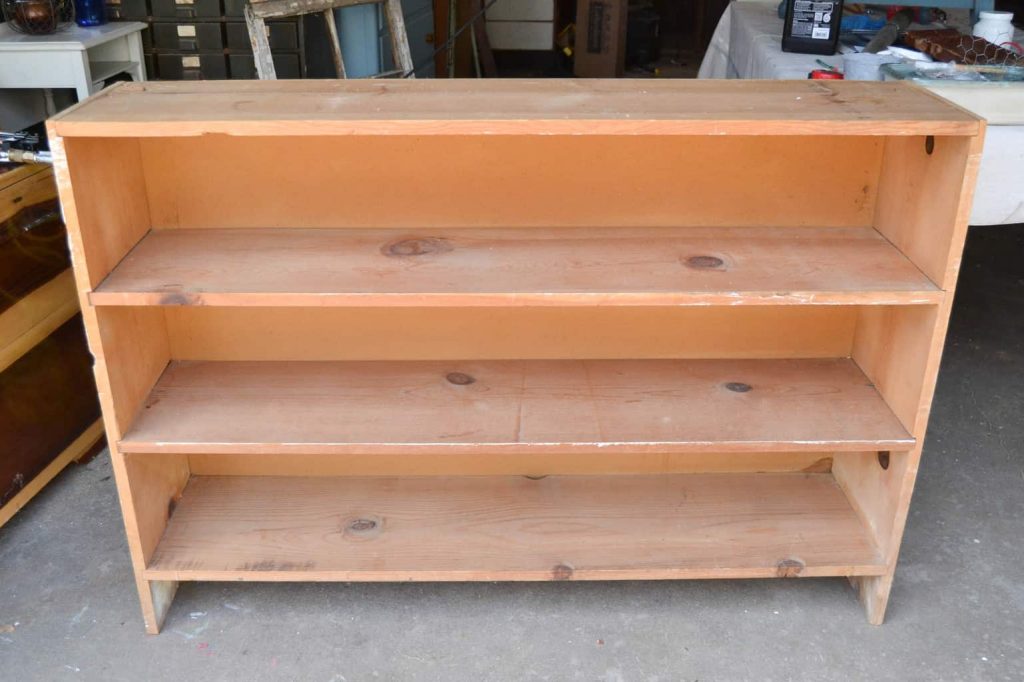 To start, we painted the bookshelf and the boards we were using to make the boxes. I used a light gray paint that I had mixed for a previous project.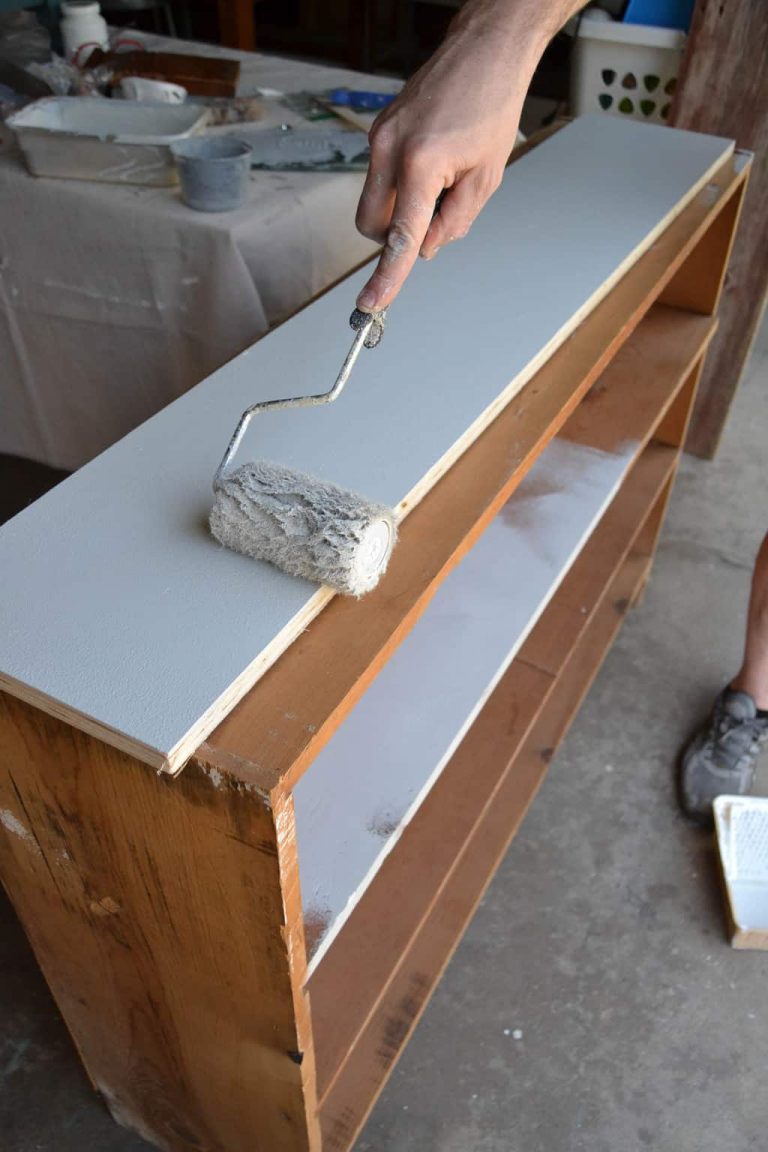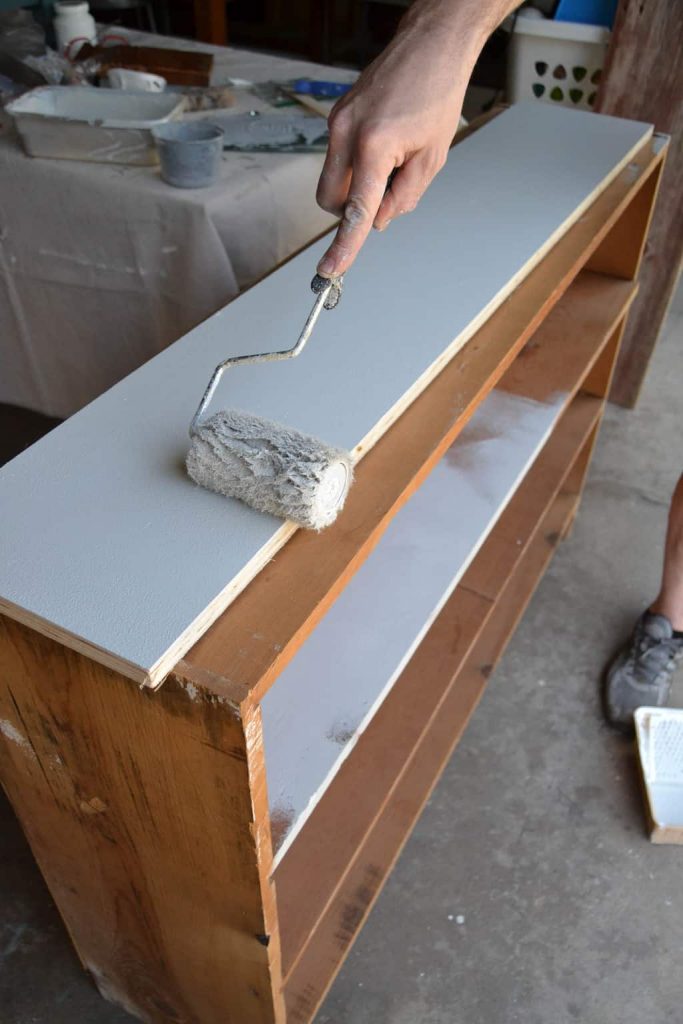 Once we had most of it painted, Matt started cutting the painted boards to make the actual boxes.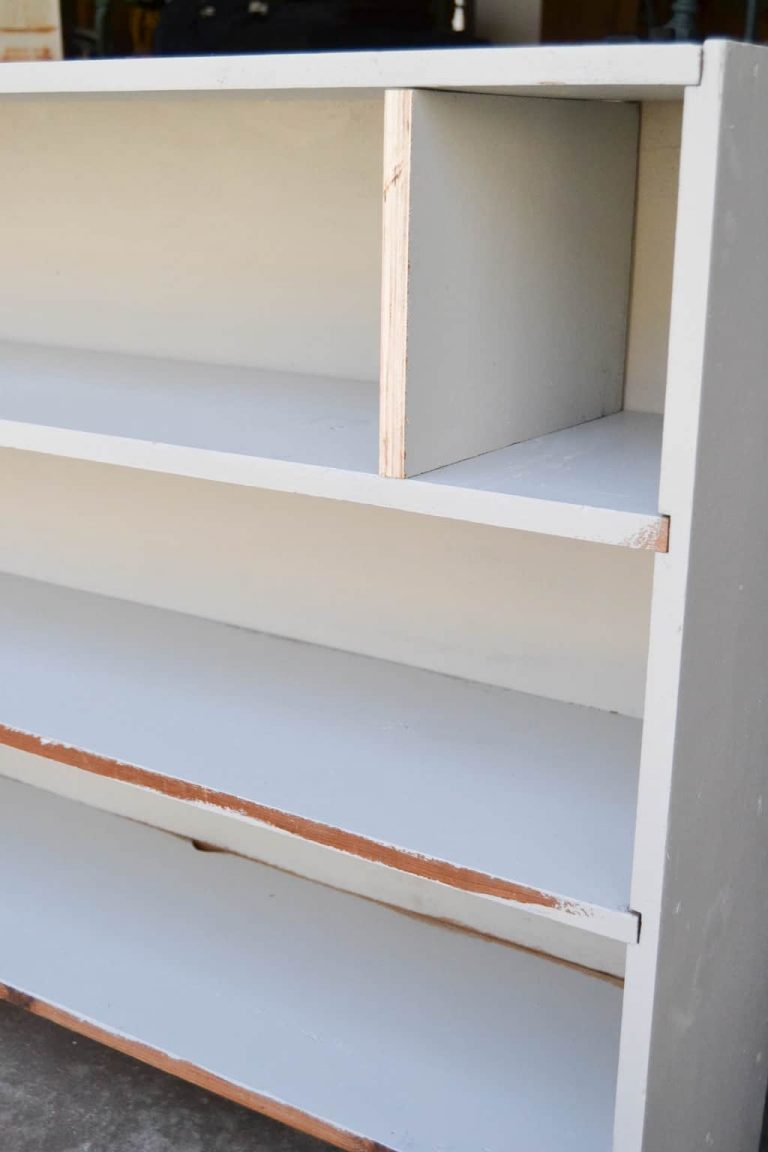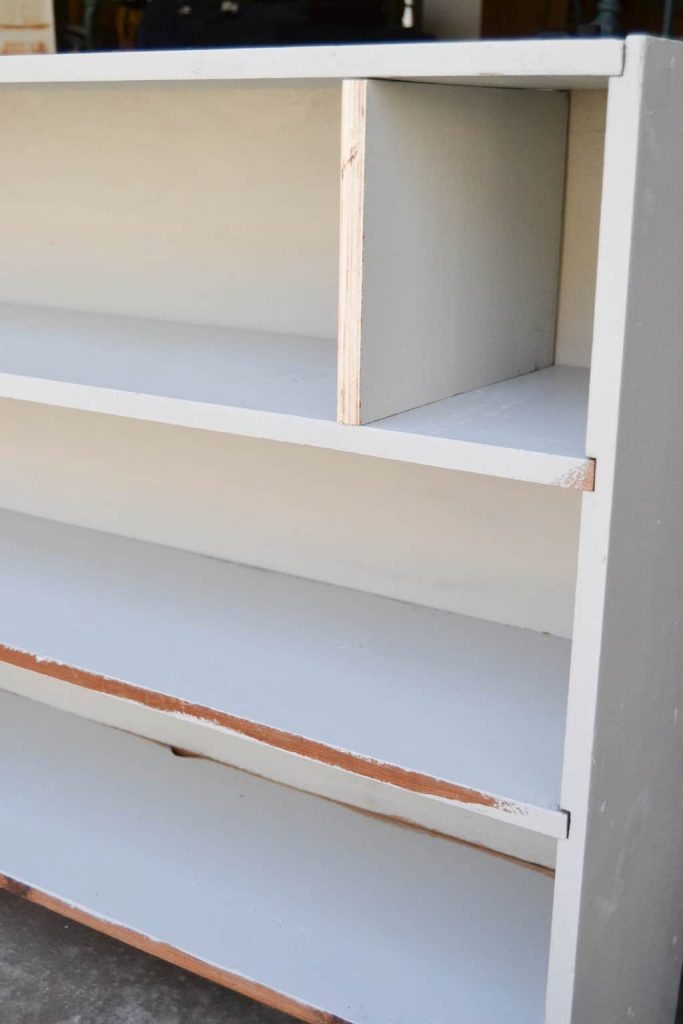 He measured and cut the painted boards to fit inside the shelves. He used a nail gun to secure the boards in place.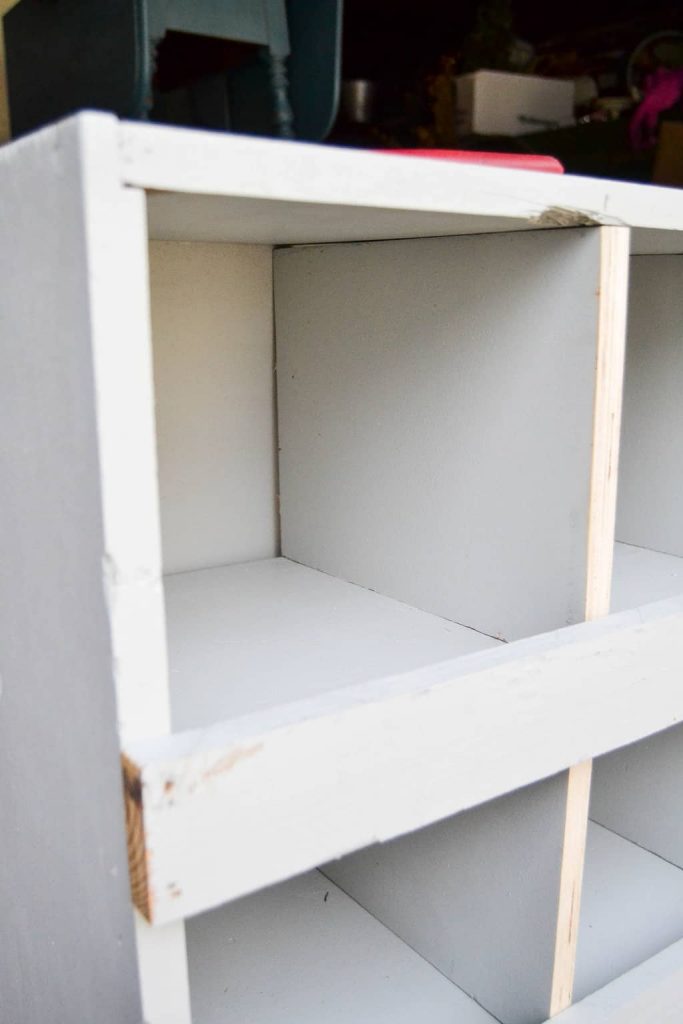 After all the boxes were inside the bookshelf, Matt used left over 1×3's we had on the front of each shelf. The addition of these boards really made the piece look like nesting boxes.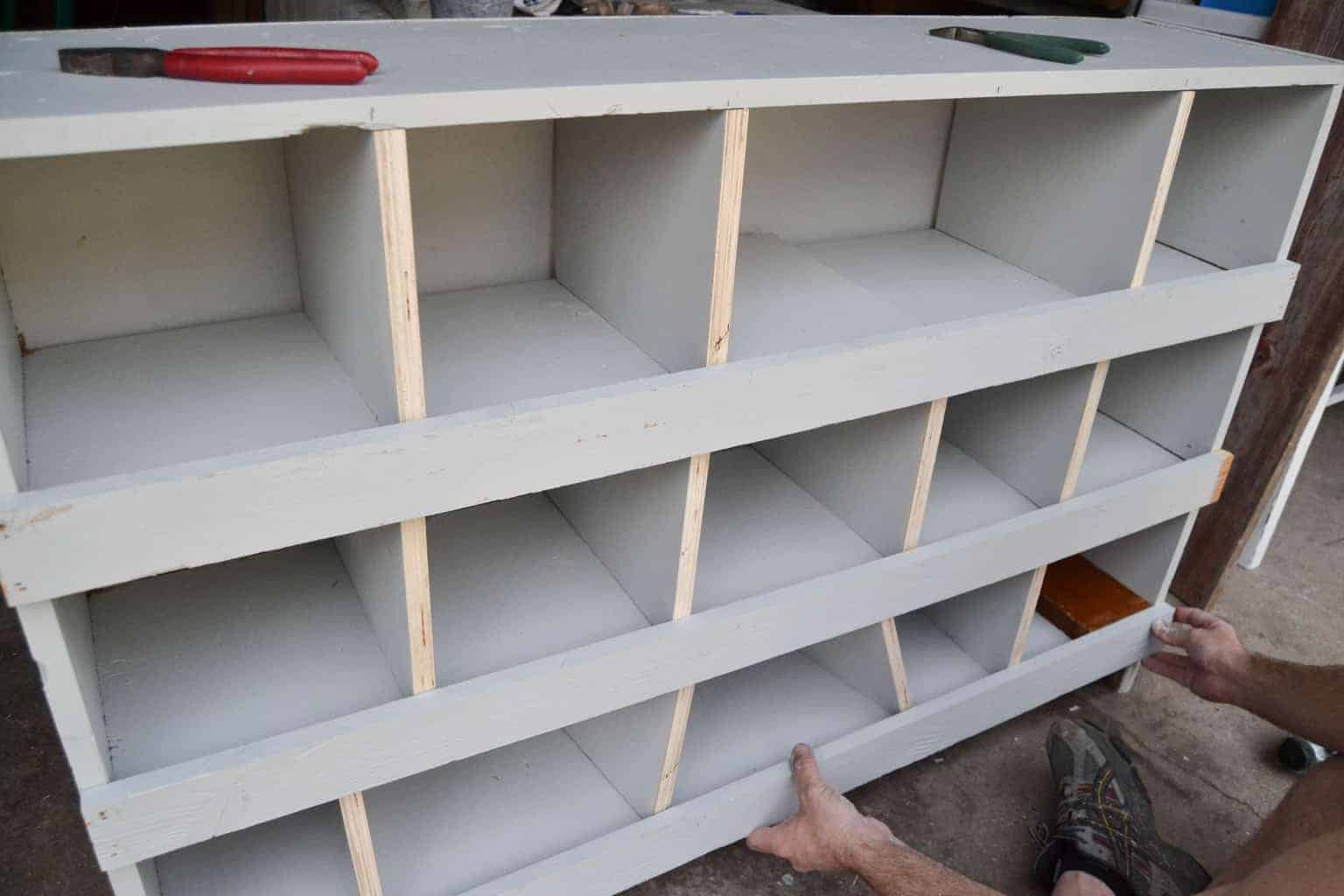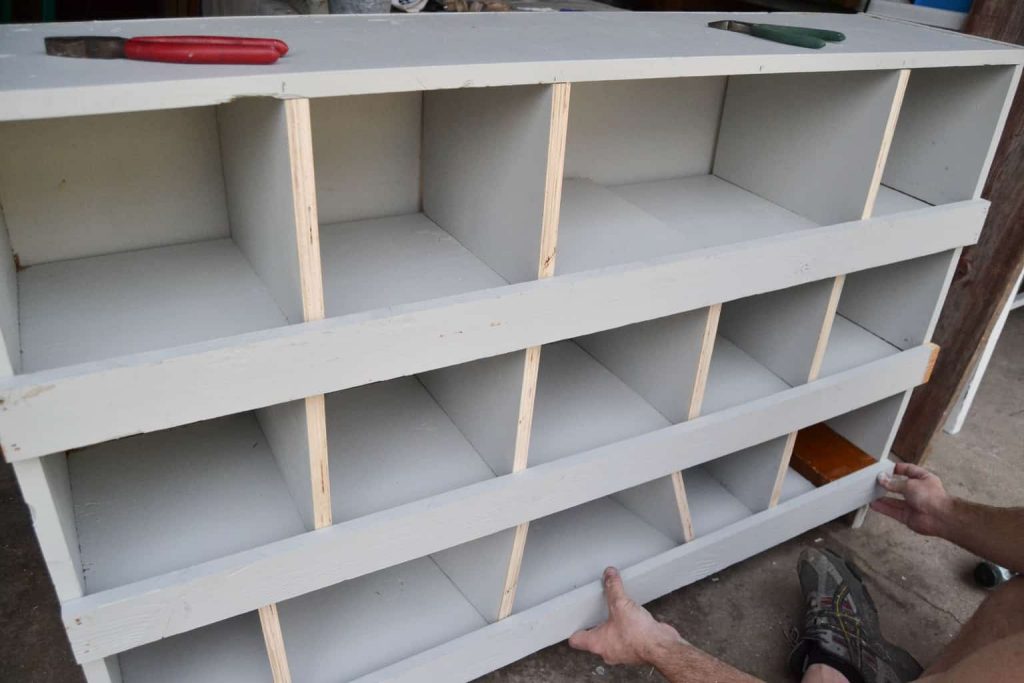 We were able to get five, good-sized boxes on each shelf.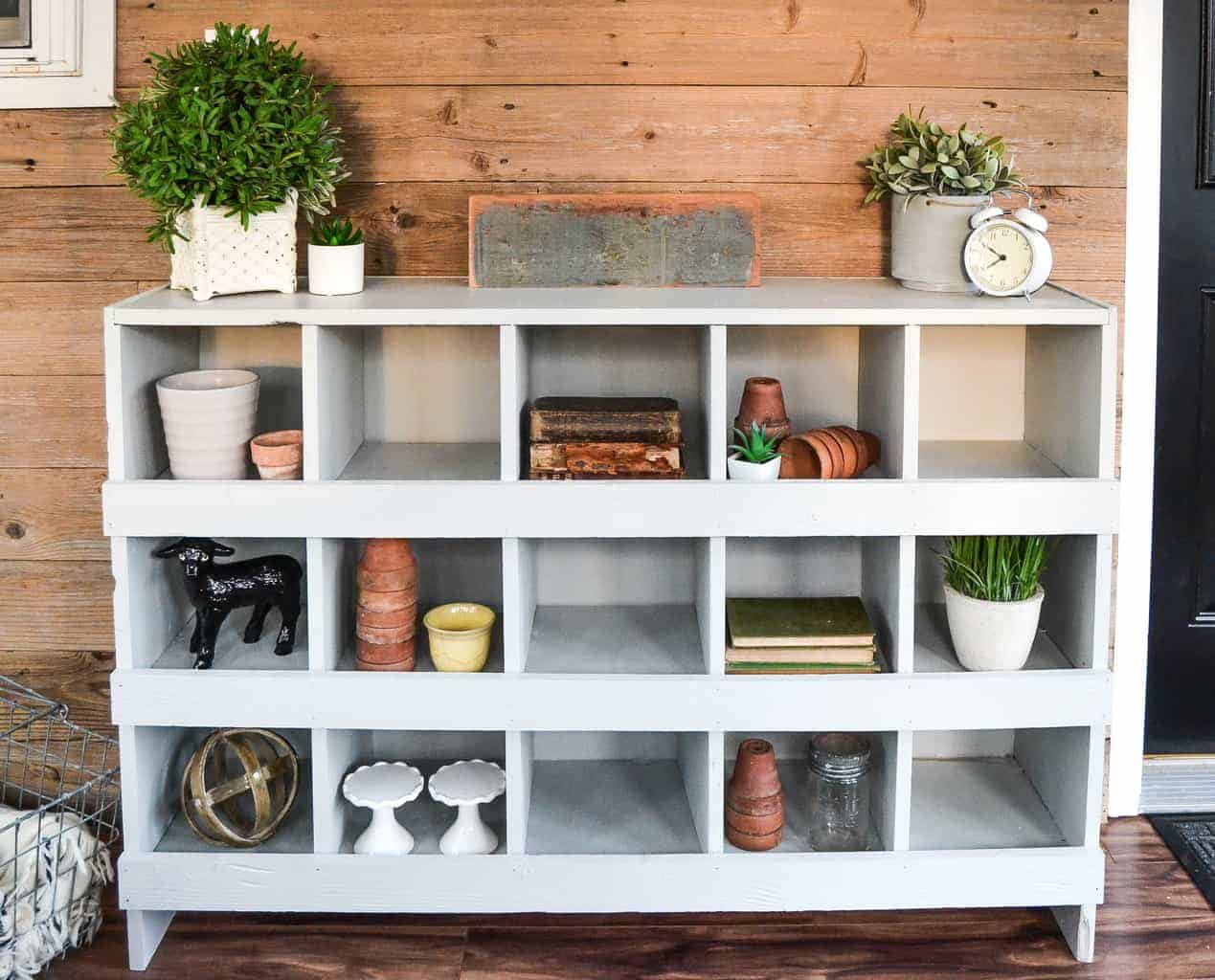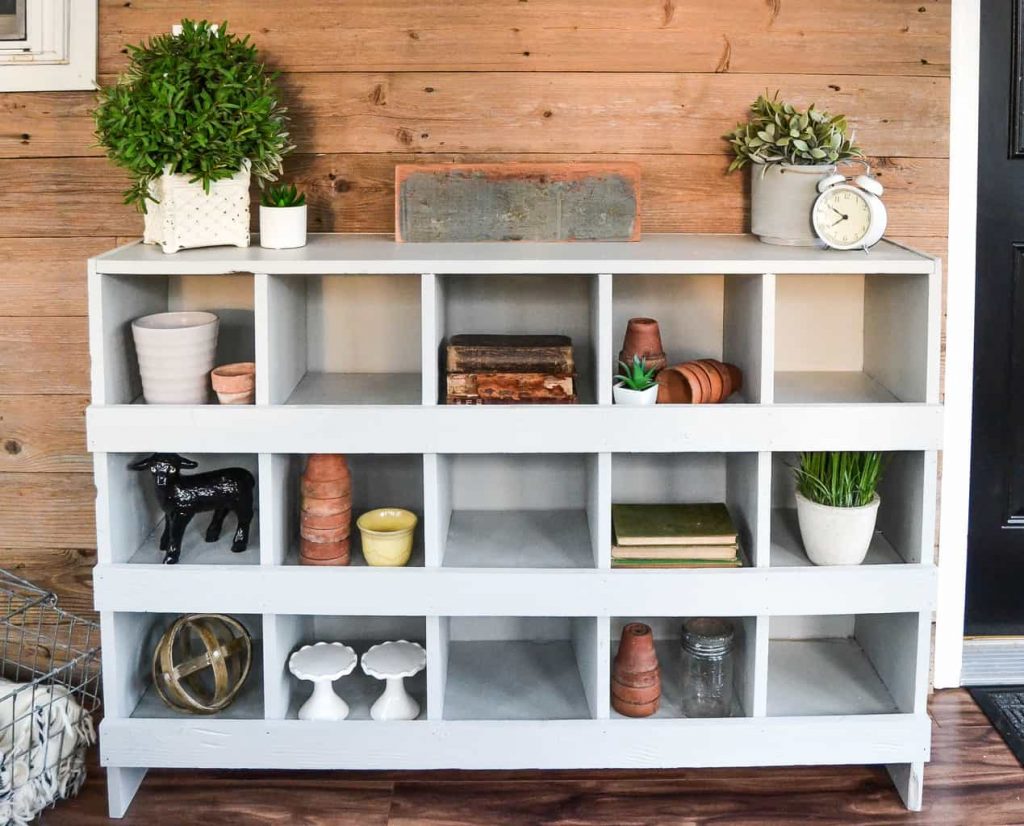 Look how great it turned out! You would never know it was a boring bookshelf in its former life. When I was thinking about a nesting box, I had originally wanted it to be at the top of our stairs from the front door, but this one was too wide for that space. That didn't stop me from buying the bookshelf because like I said, I had a vision and needed to see it come together. 🙂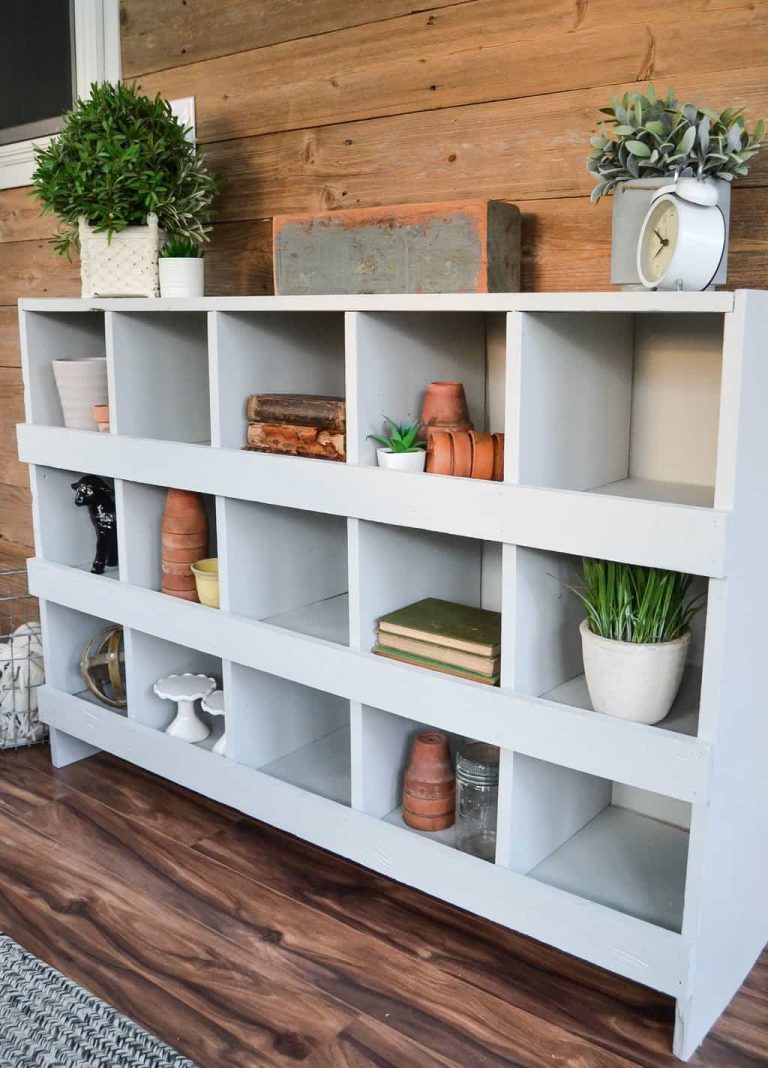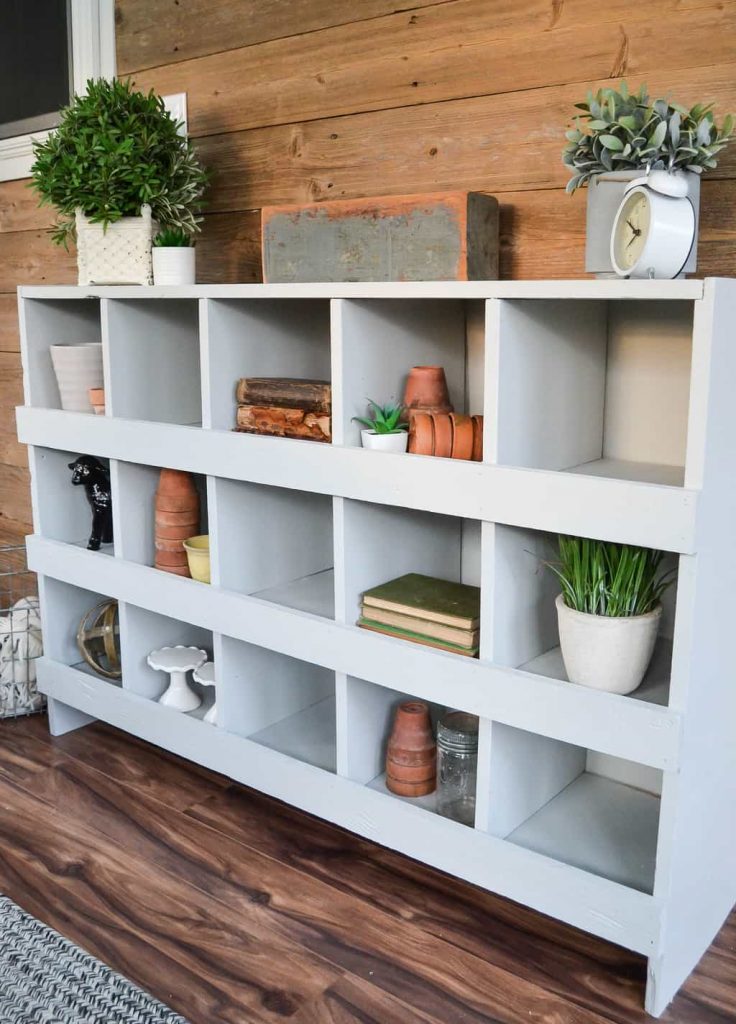 These DIY nesting boxes could be used for so many things. Books, toys, shoes, throws, planting supplies, etc.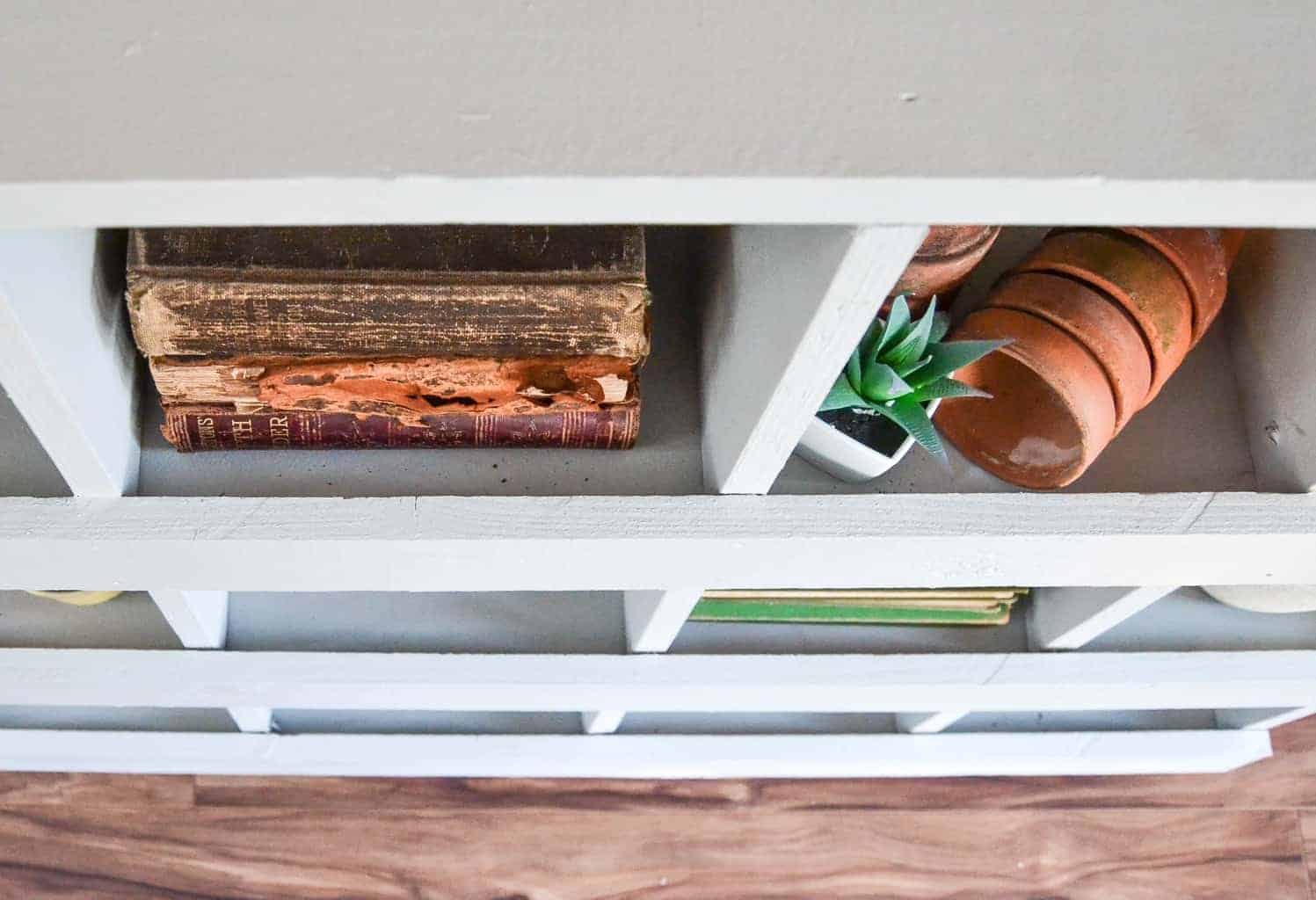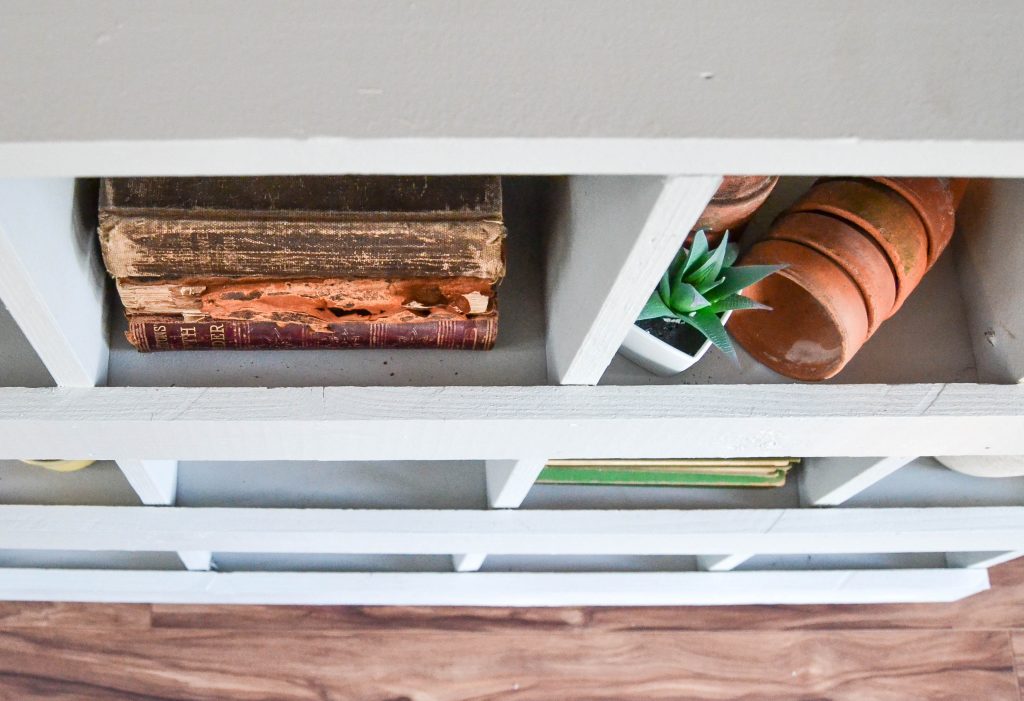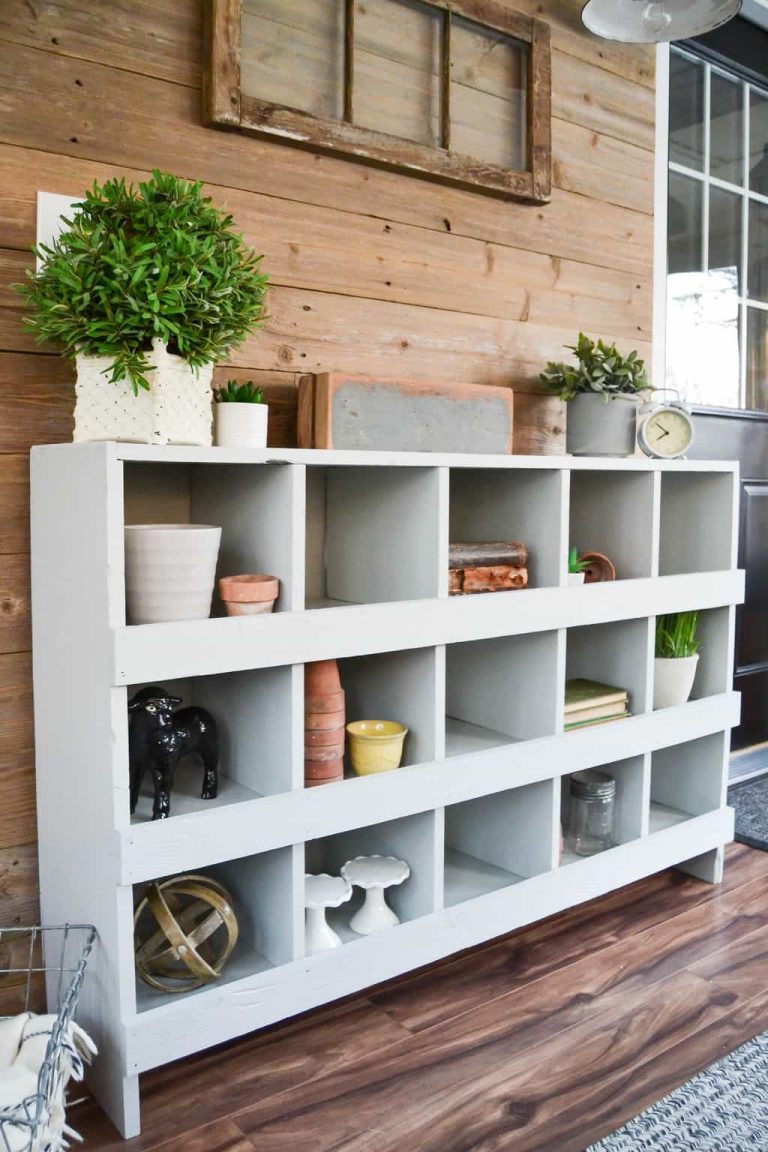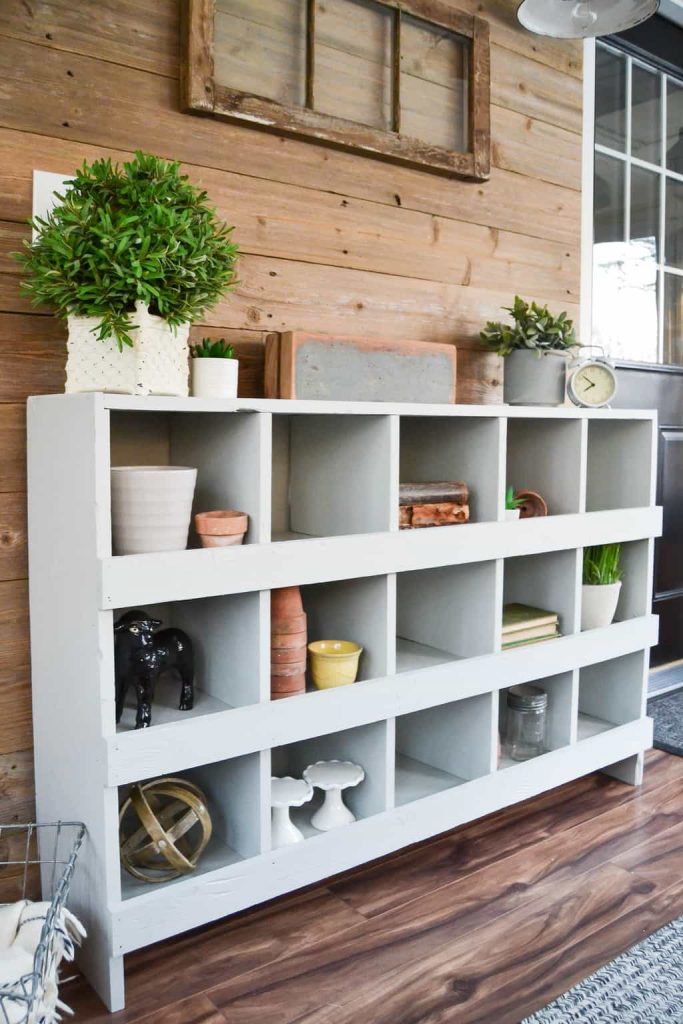 Pieces like these are so much fun to style and photograph. I am sad this one didn't work in our home, but it is going to a home that will love it and use it every day.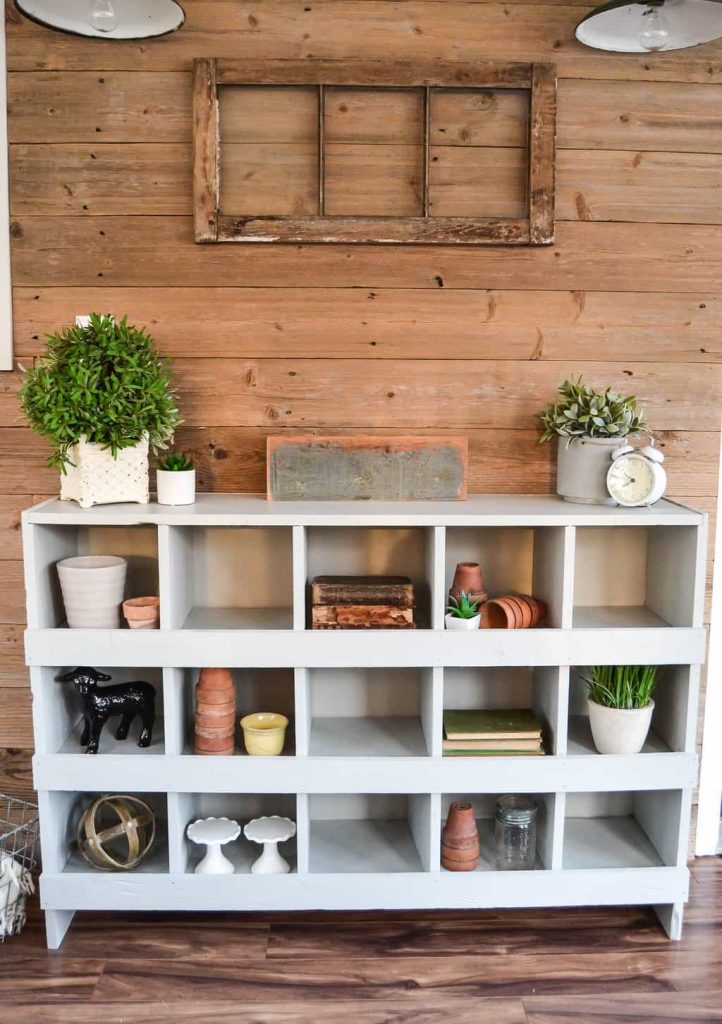 Here are a few more photos that I couldn't keep out of the post.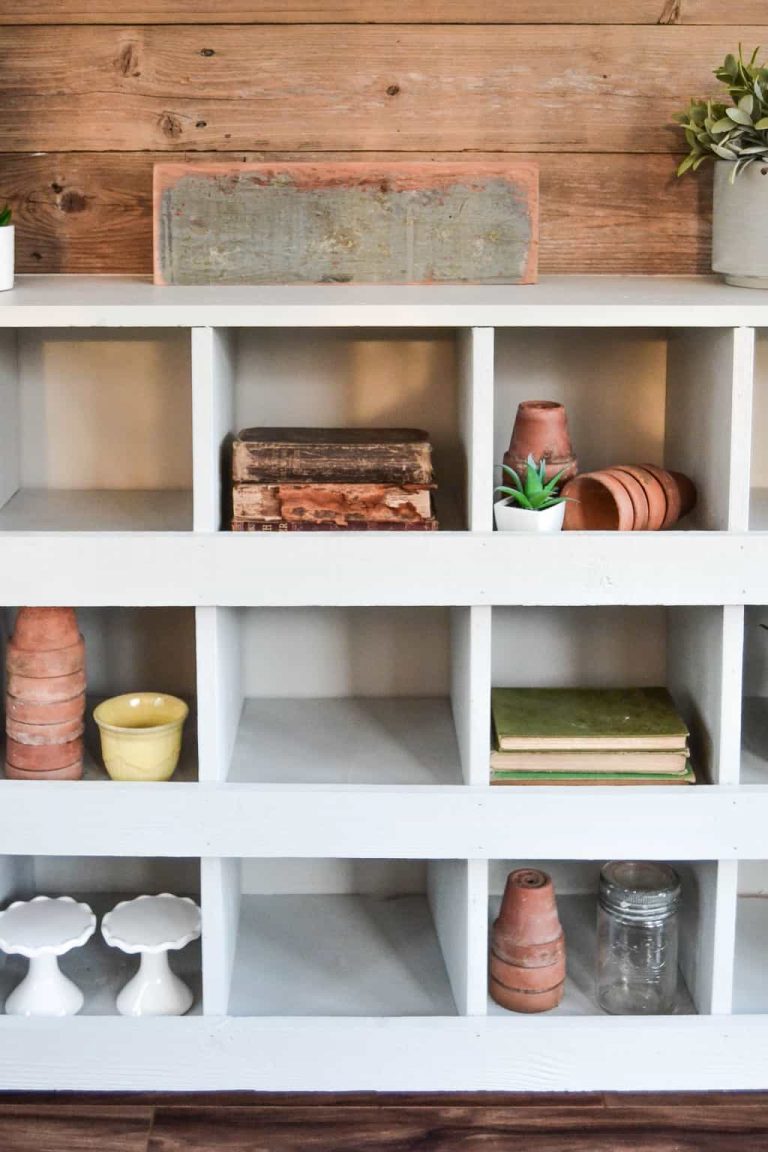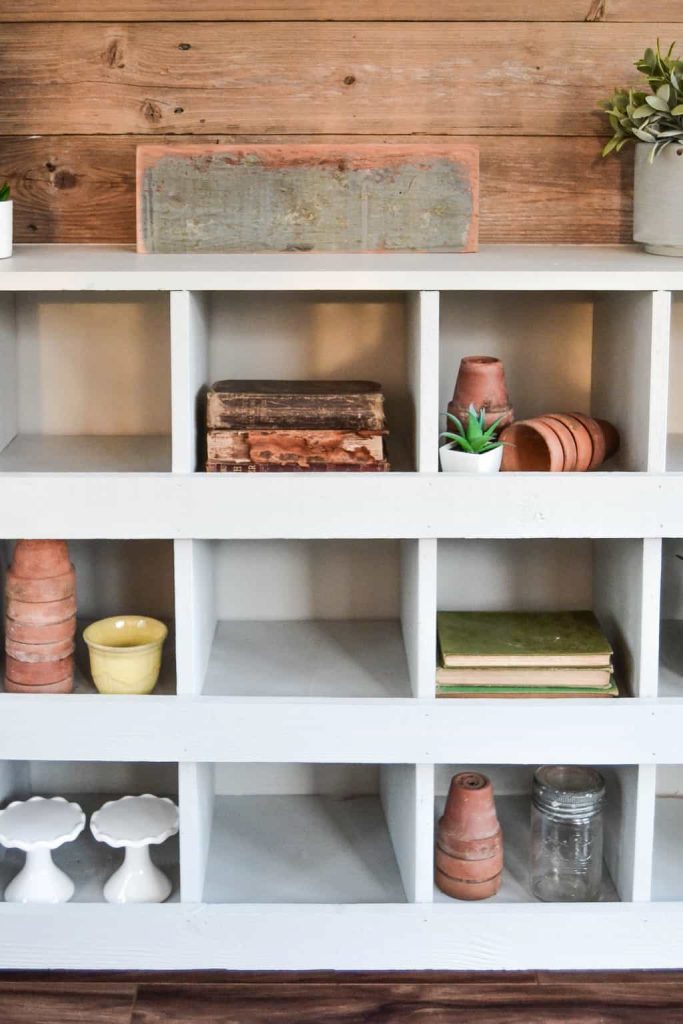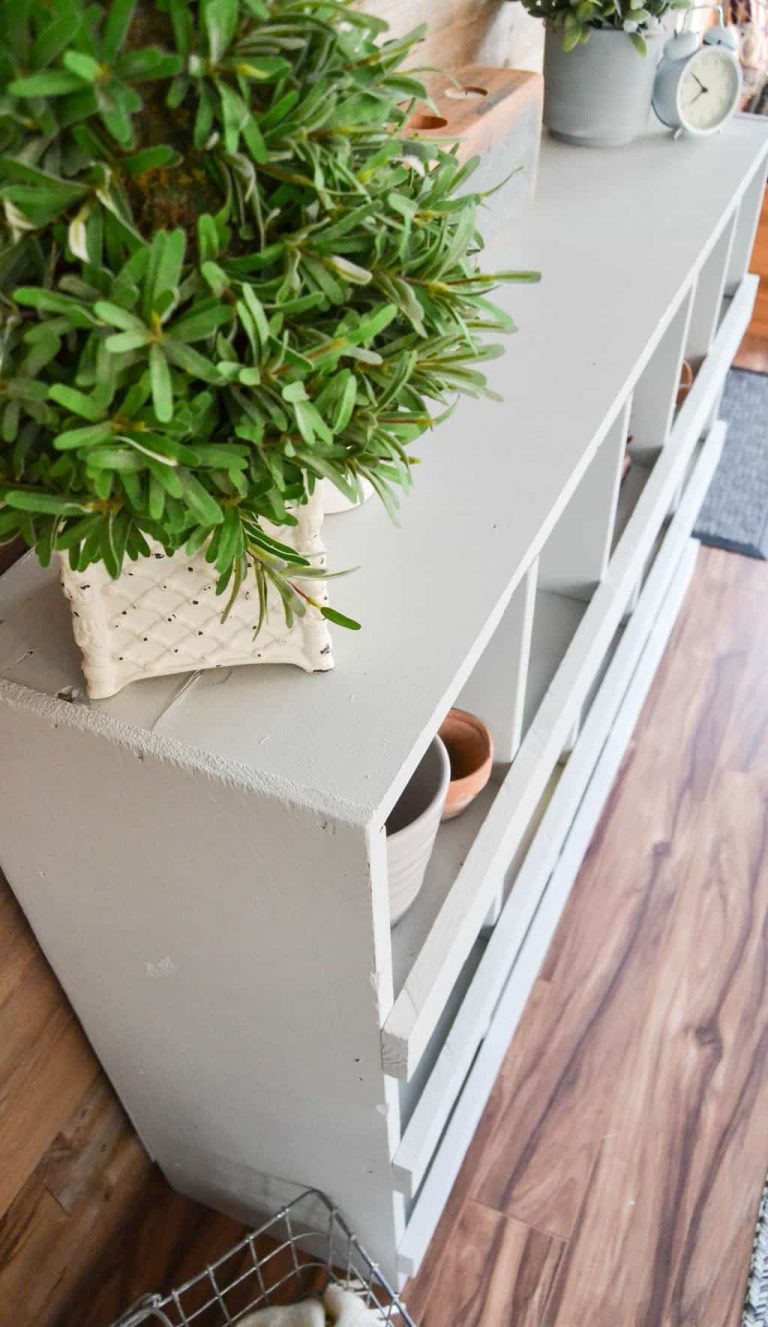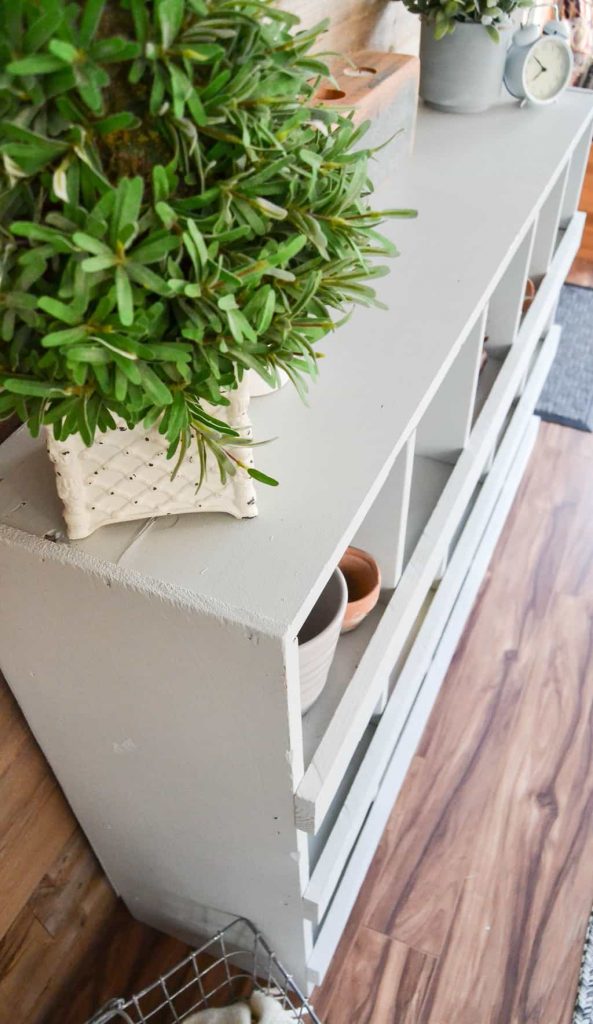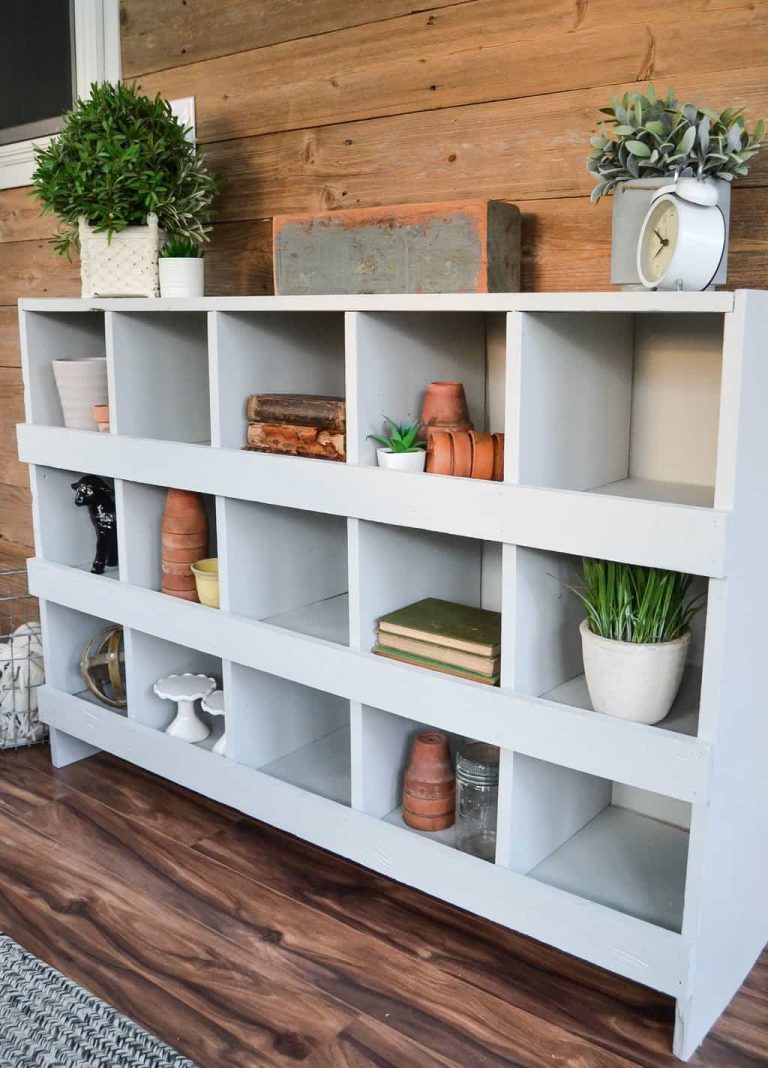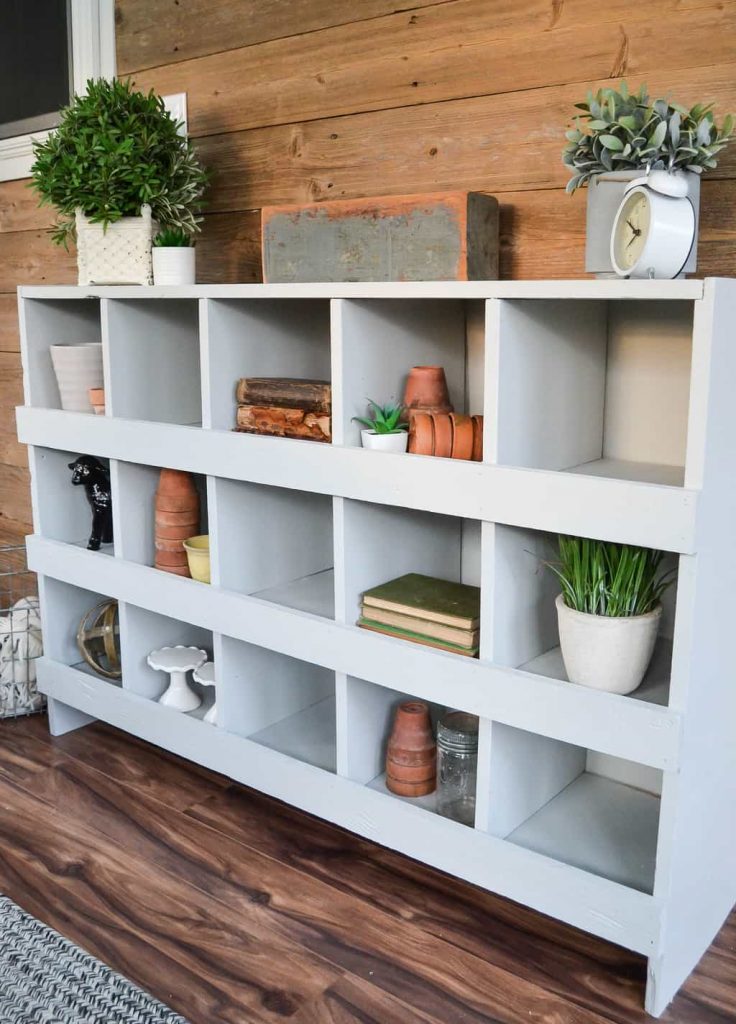 What would you use this piece for? What is something you have seen lately that you would love to have, but didn't want to pay the price for it? I would love to hear all about it to see if I could find a way to DIY it!
If you don't have a bookshelf to turn into nesting boxes today, pin this post for later!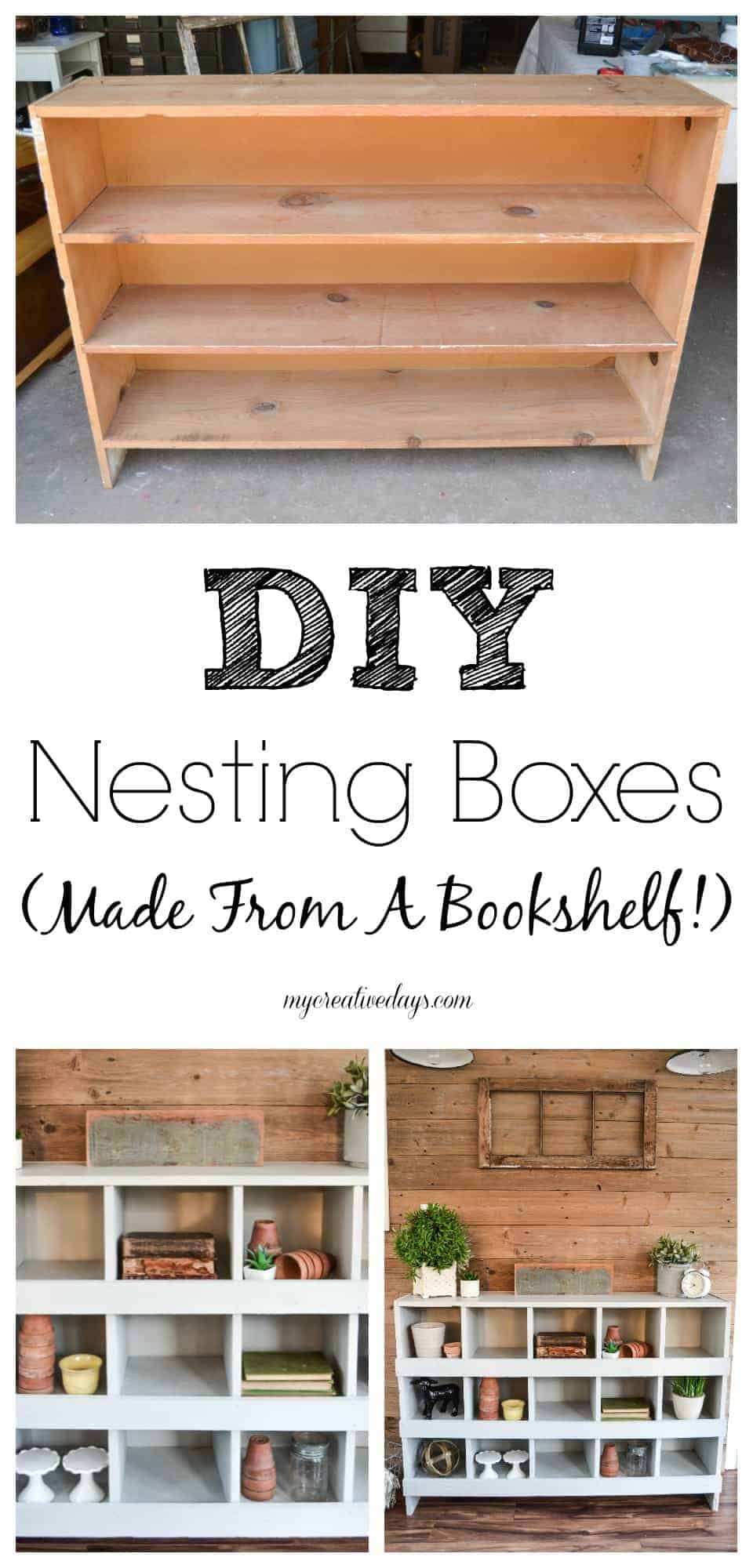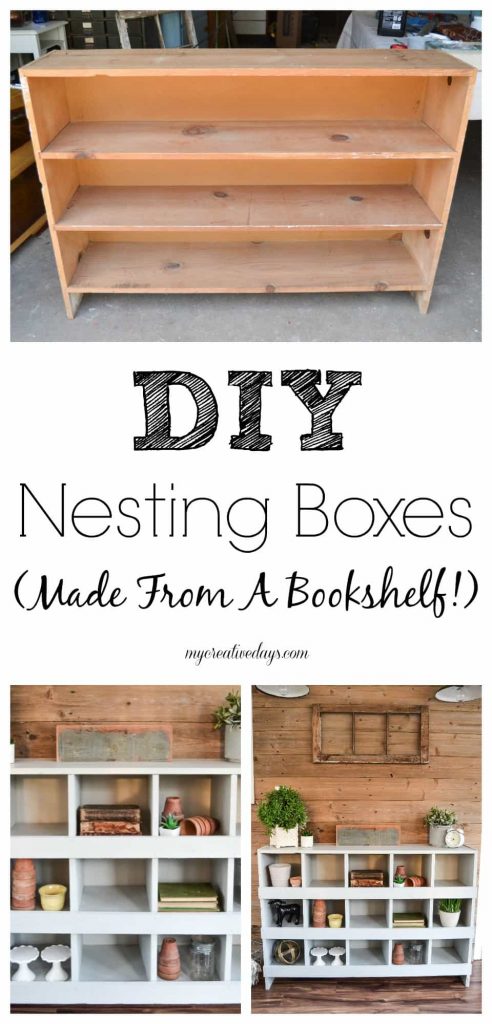 If you liked this DIY Nesting Boxes project, check out my other DIY furniture projects!