Black furniture is so beautiful. It can really anchor a room and add a ton of sophistication to a space. Just like with any color, black can be done in different tones and shades to give the furniture a different look. The black furniture makeovers I am sharing today are some of my most popular projects that all sold very fast.
Note: Click on the links under the photos to be taken to that particular project to find more information about the color and other products I used in that makeover.
This end table looked nothing like this when I brought it home. I would love for you to click over to the project and see what it was when I found it. This little piece has come a long way!!!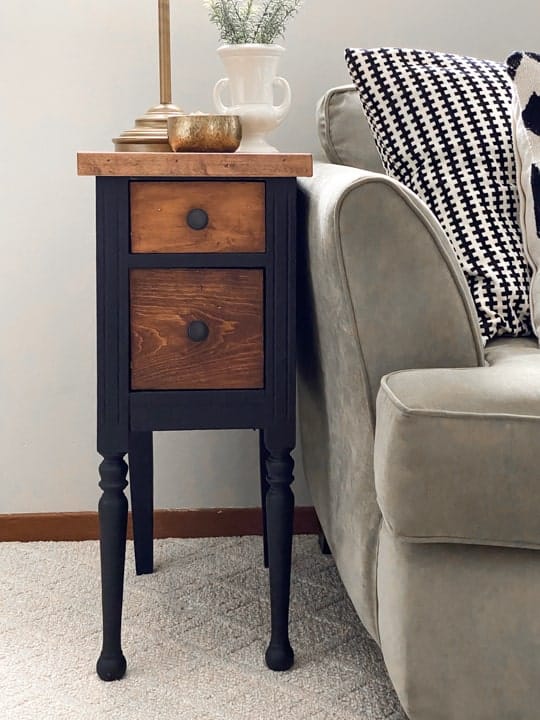 Cabinet Makeover With A Heat Gun
This buffet might be in the top 5 of the most popular makeovers that I have shared online. Buffets are one of my favorite pieces of furniture to makeover and the hardware I chose for this one really made it stand out.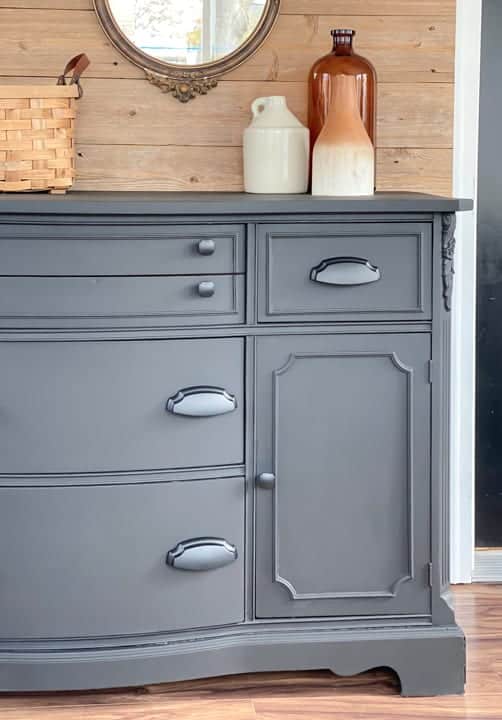 Who doesn't love a good retro makeover? This radio cabinet was screaming for a makeover. The black paint color did this piece justice.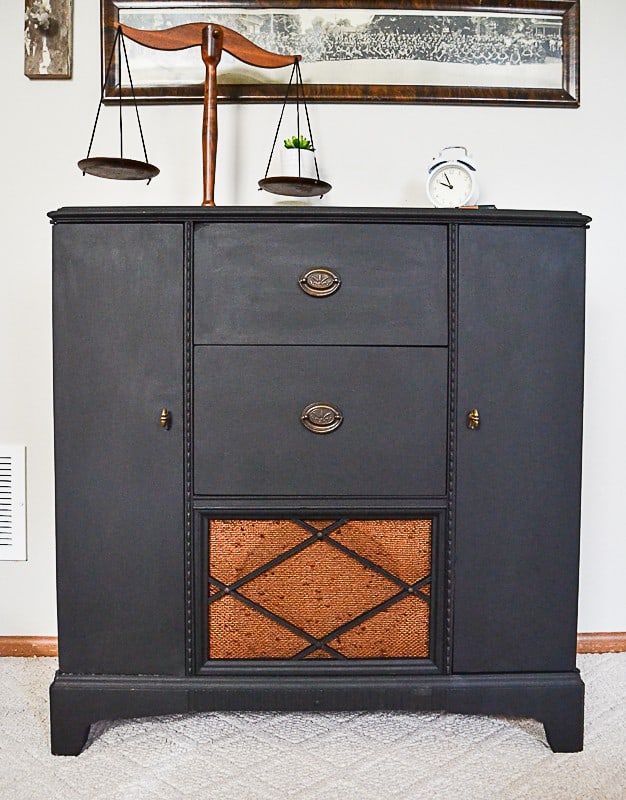 The end table below was a $3 find. It was in bad shape when I found it but after I got the makeover done, I love it so much. It lived on our back porch for a few years before I sold it and replaced it with something else.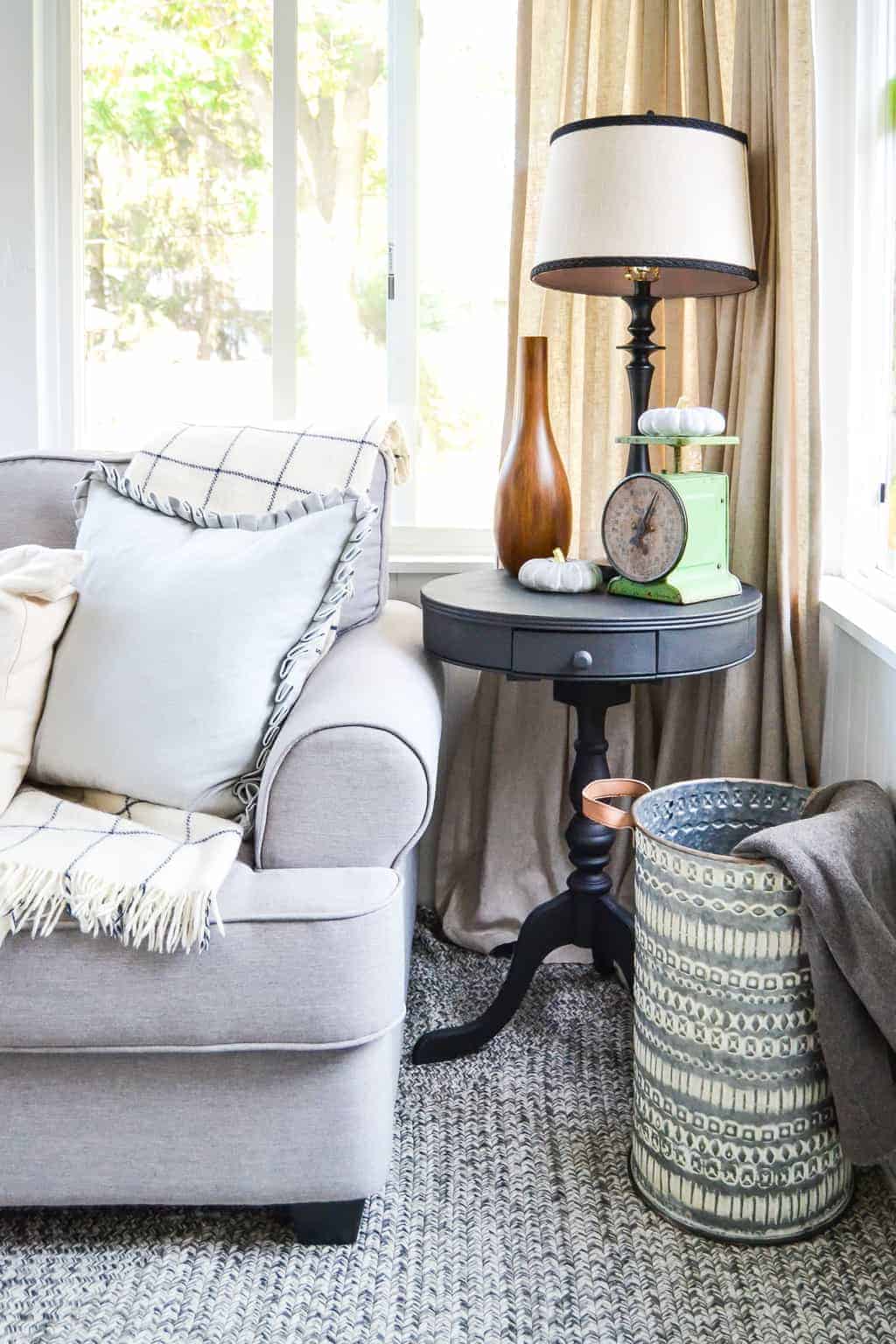 Small End Table Makeover In Black
When you think of black furniture makeovers, don't forget about spray paint. The next two black paint makeovers were done with black spray paint. The picnic table below was done from a curbside find. Click over to that post to see what the curbside find looked like when I found it.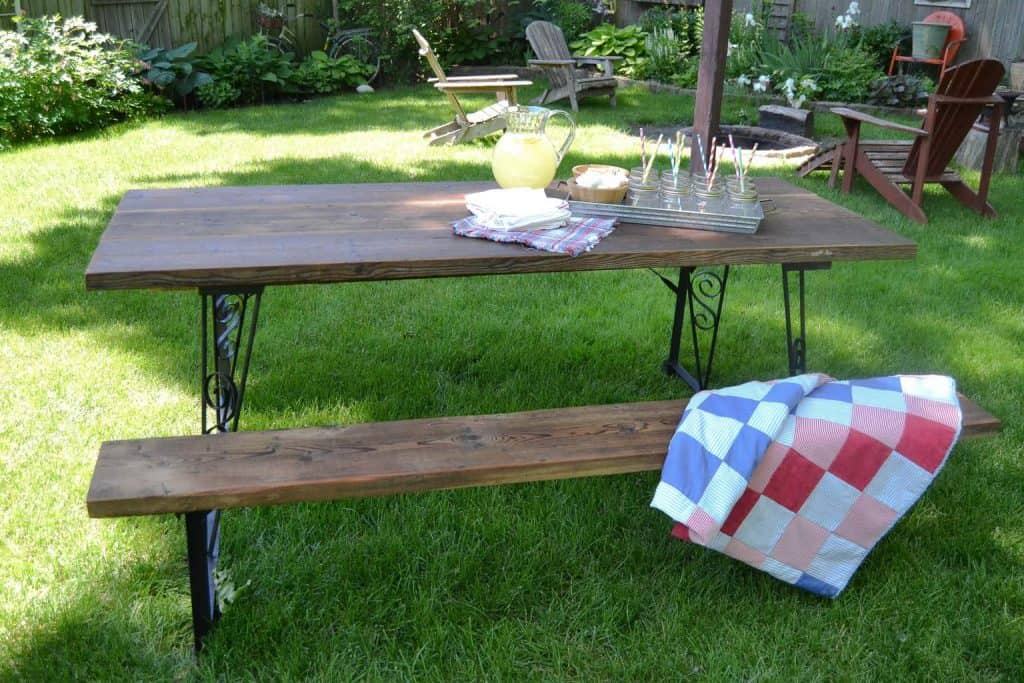 DIY Picnic Table From Curbside Find
The set below was also a curbside find!!! It looked nothing like this when we found it! Click over to the post to see what we had to start with to really appreciate this black furniture makeover.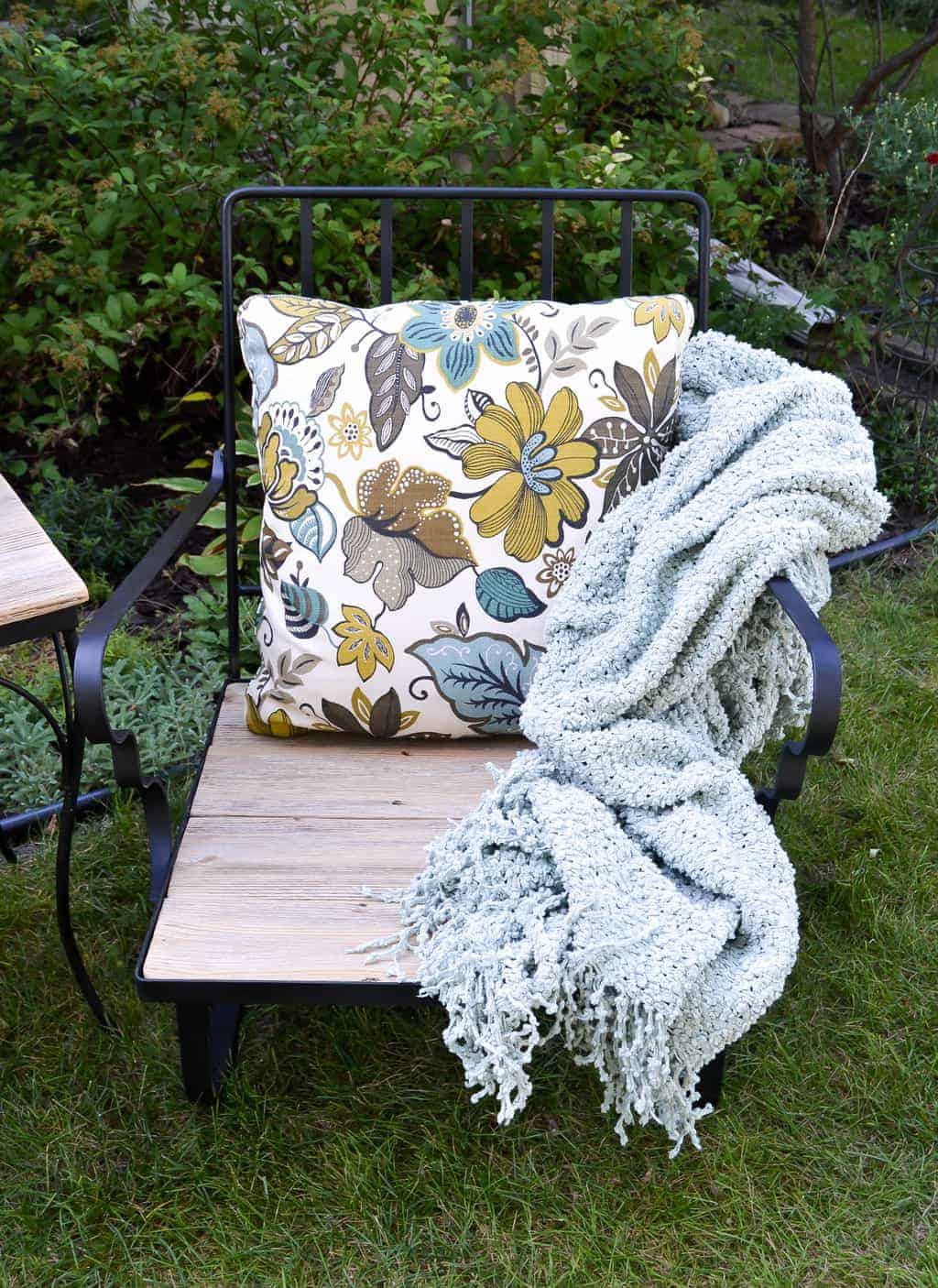 The piece below was inspired by a Restoration Hardware piece. The numbers on the drawers were a fun addition.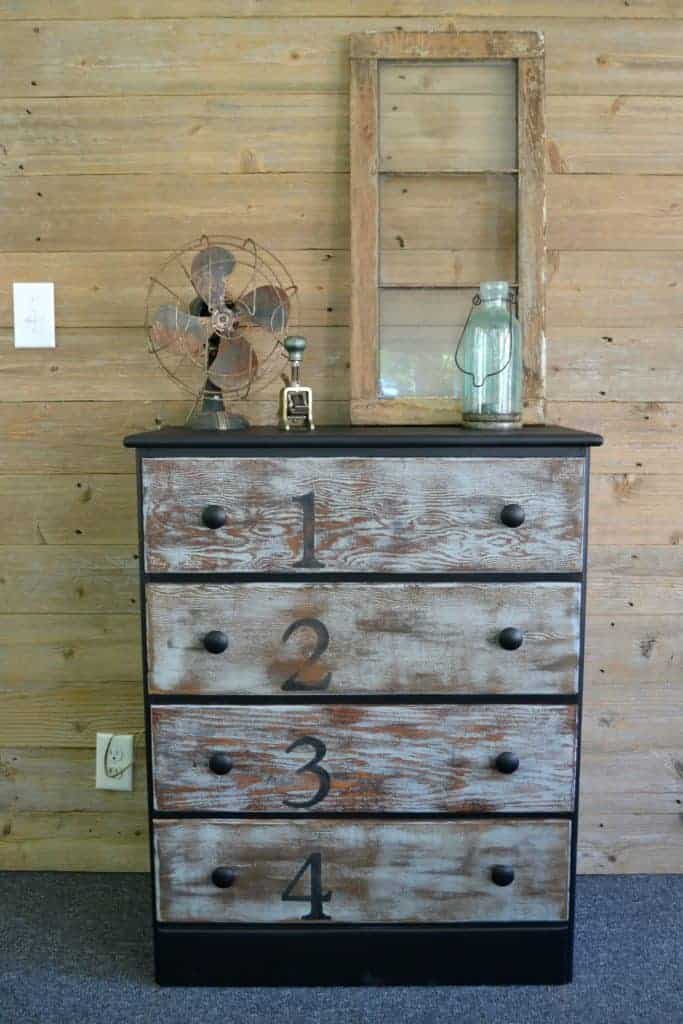 Black spray paint made the cart below so handsome! It was such a stunner when I got it done. A little spray paint can make the biggest difference!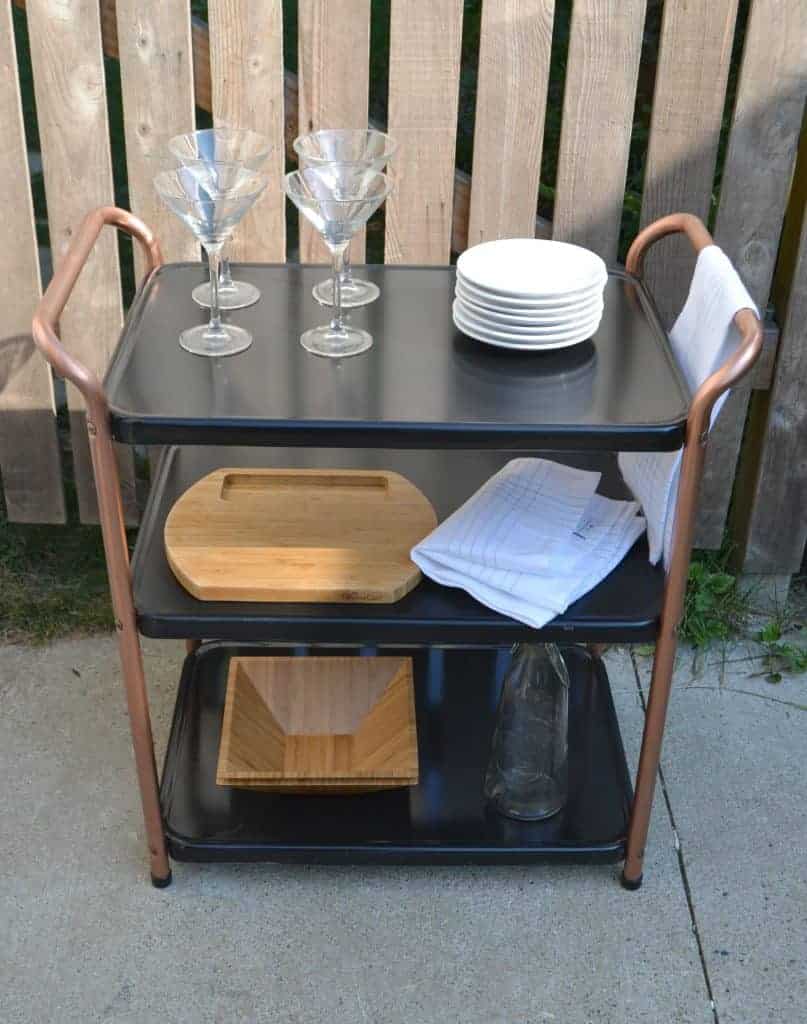 The black paint color below almost looks like a charcoal color. The vintage glass knobs were the exact jewels this piece needed in the end.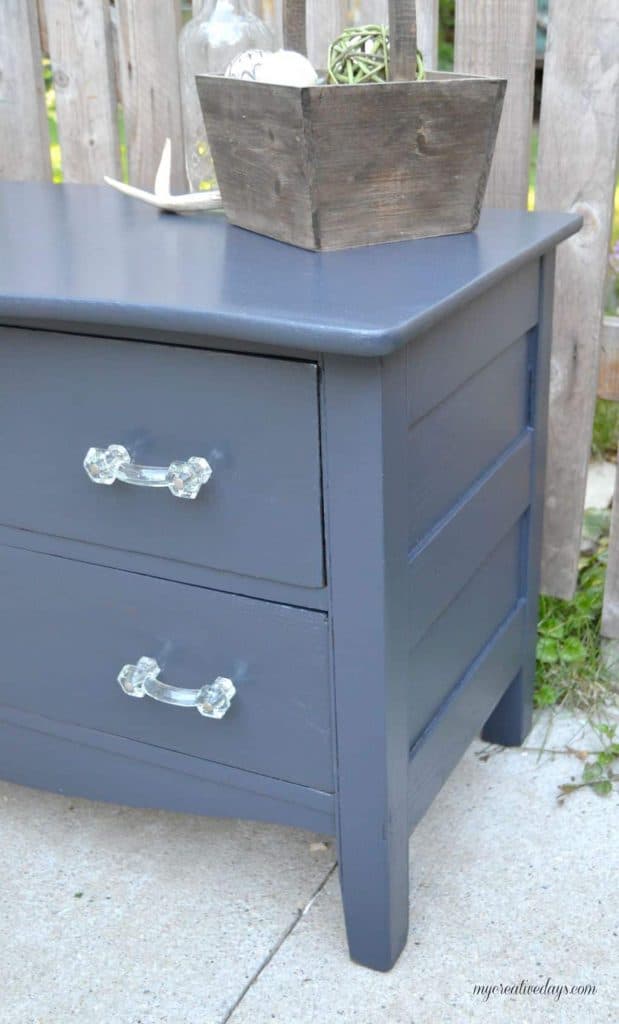 Small Black Dresser Makeover With Vintage Glass Pulls
I hope these black furniture makeovers inspire your next project. As I am writing this post, I have another black makeover to add to this list. It is not fully done yet though. I can't wait to share it when it is. The black paint color made it so much better than what it was when I found it.
I would love to see your black makeovers! Post a photo of them on Instagram and tag me @mycreativedays so I can see them! I am always looking for inspiration for my upcoming projects.
PIN THIS POST!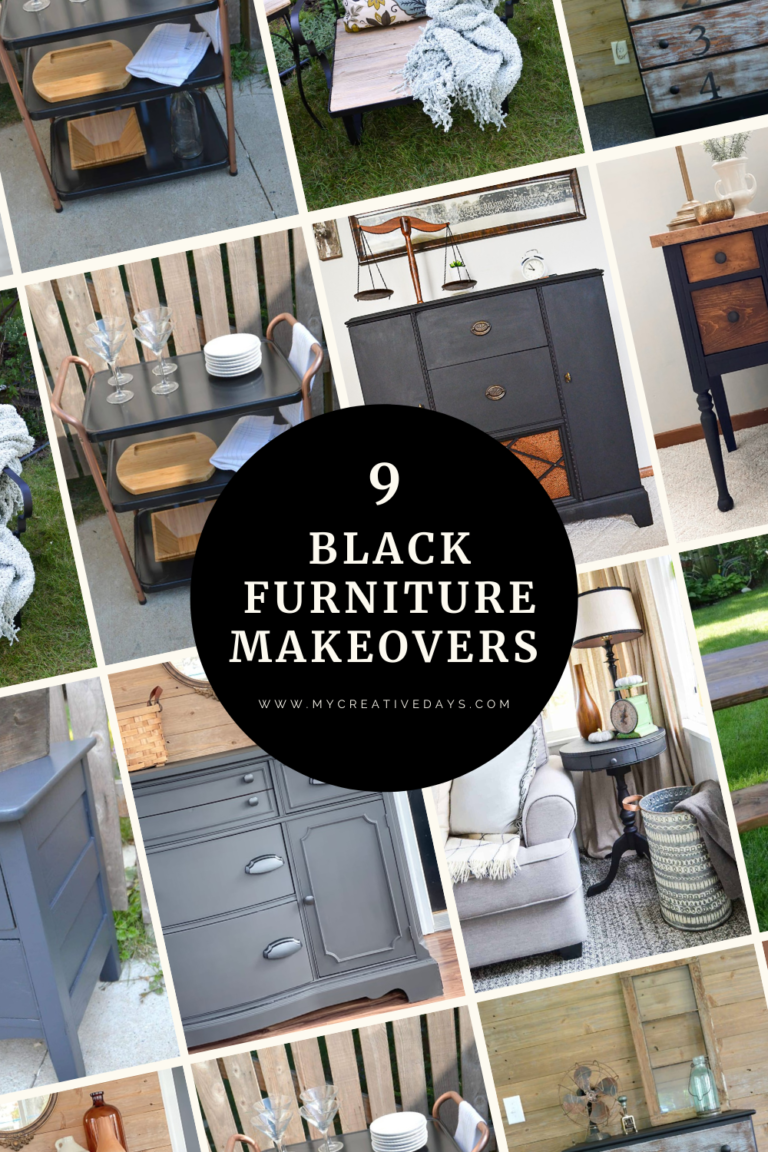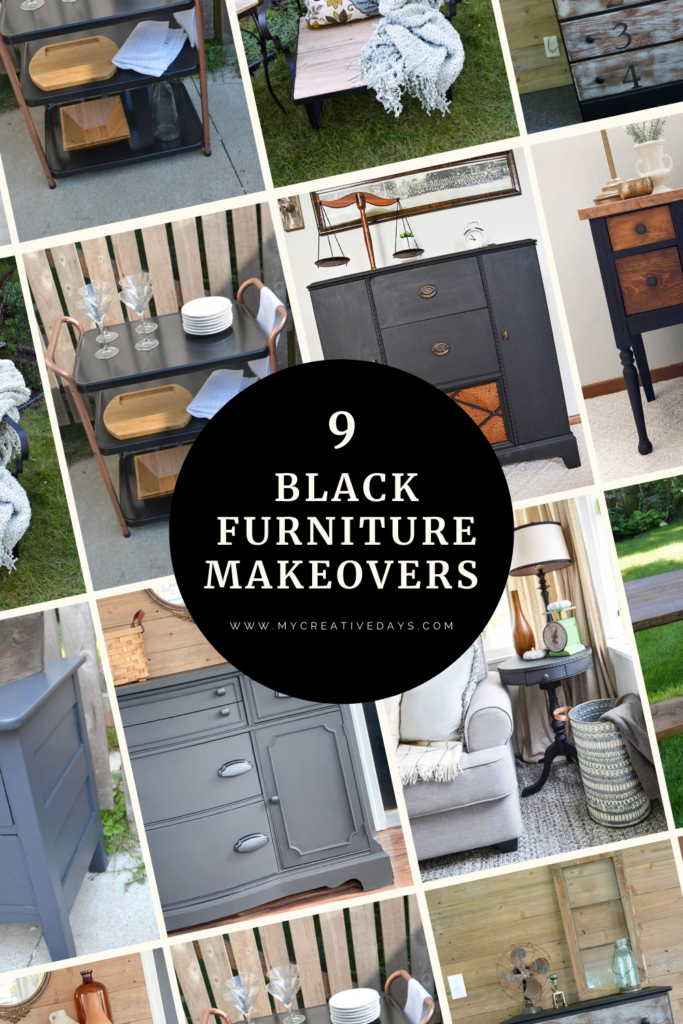 If you liked these black furniture makeovers, you will also love these makeovers:
Traditional Dresser Makeover DIY