Furniture makeovers come in all colors. These green furniture makeovers will give some inspiration if green is your next makeover color.
Green is my favorite color. It is such a good color. There are so many shades of green and different applications and techniques that can make a green paint color look different than what it does in the can.
in this post, I am sharing 15 green makeovers that I have done over the years. The link about each makeover is under each photo. Click that link to find out more about the color and the specific technique I used in the makeover.
Some of these makeovers were done with paint alone. Others were done with additional products to give them a different look.
It is so fun to get creative with these makeovers. If I am not loving the paint color on its own, I like to experiment with different things to get the exact look I am after.
I hope these transformations inspire you for your next green makeover.
Green Furniture Makeovers
Green can be subtle. The green color below gives you just a hint of the color in a very subtle way. It is one of my favorite shades of green.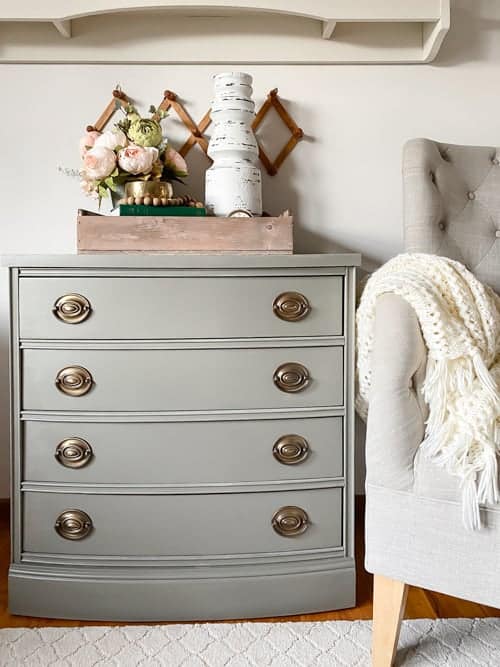 As soon as I applied the paint to the table below, I fell in love. It needed nothing else.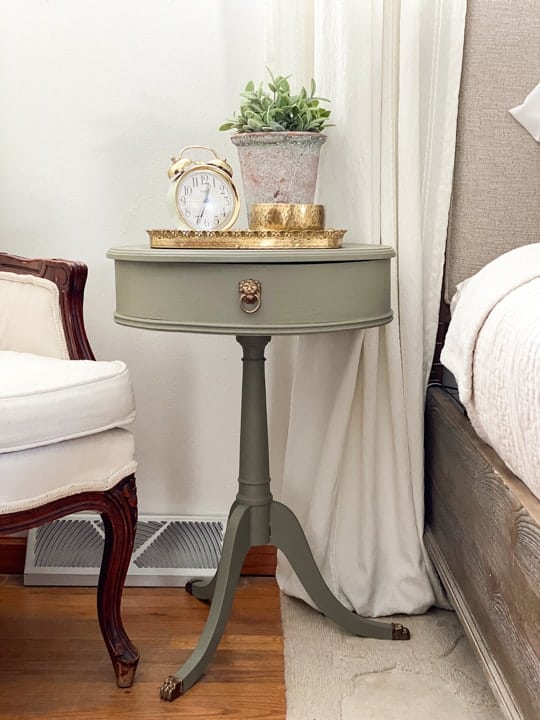 The deep tone of the green color below is so rich and gorgeous. It is a color I grab a lot when I am making over furniture.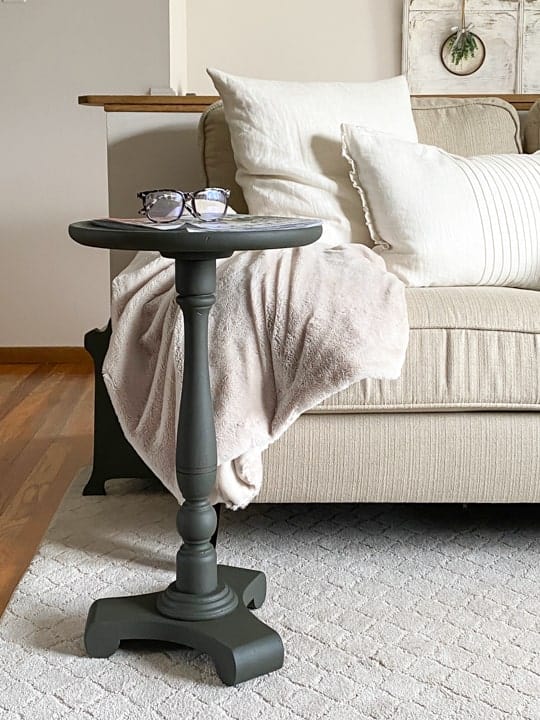 Sometimes a surprise or "pop" of green is what a piece needs to take it over the top. The inside of this old cabinet was screaming for some green.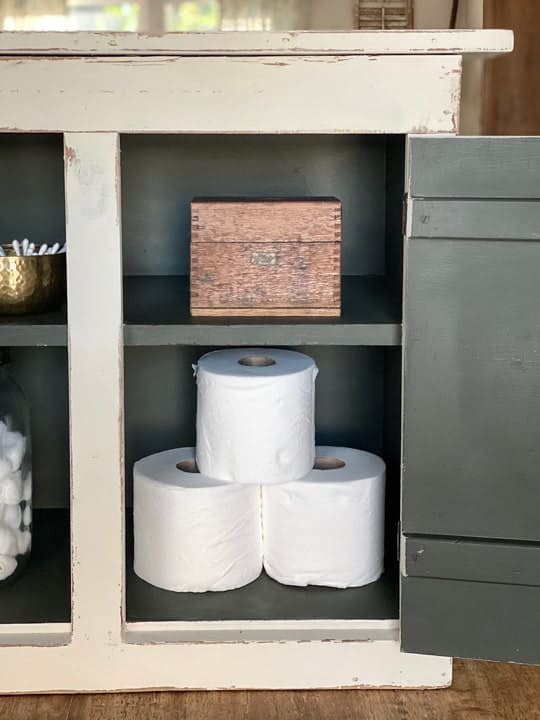 I discovered the green color on this curbside cabinet after the prep technique I did. It was a happy surprise when I found it and I couldn't cover it up.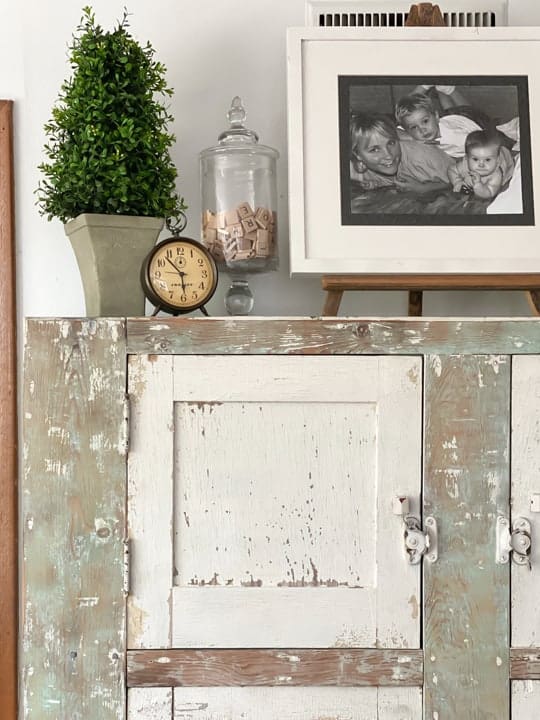 Sometimes you come across pieces that are already green and you just need to enhance them. The metal cabinet below was the perfect green color, I just had to figure out a way to make the cabinet useful in our home.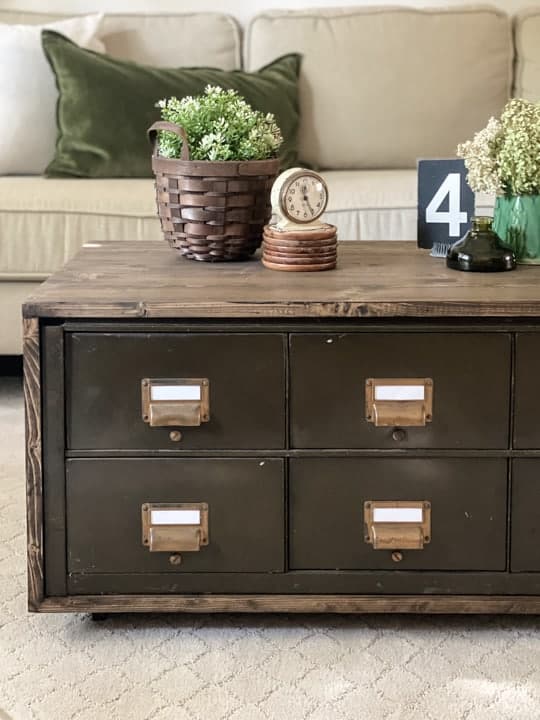 The shade of green below is beautiful. It is such a happy color and reminds me of spring whenever I use it.
The mix of green and wood tones is stunning. I use it whenever I can.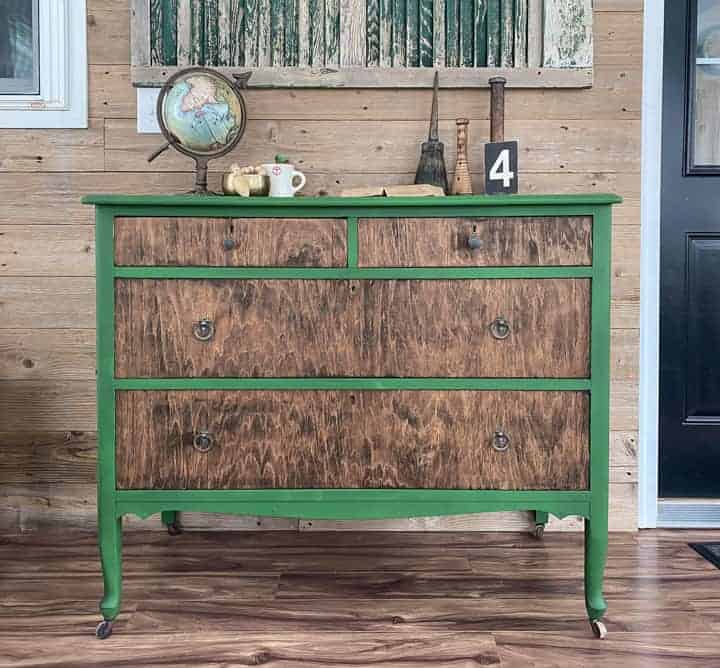 Another deep green color that is beautiful on its own.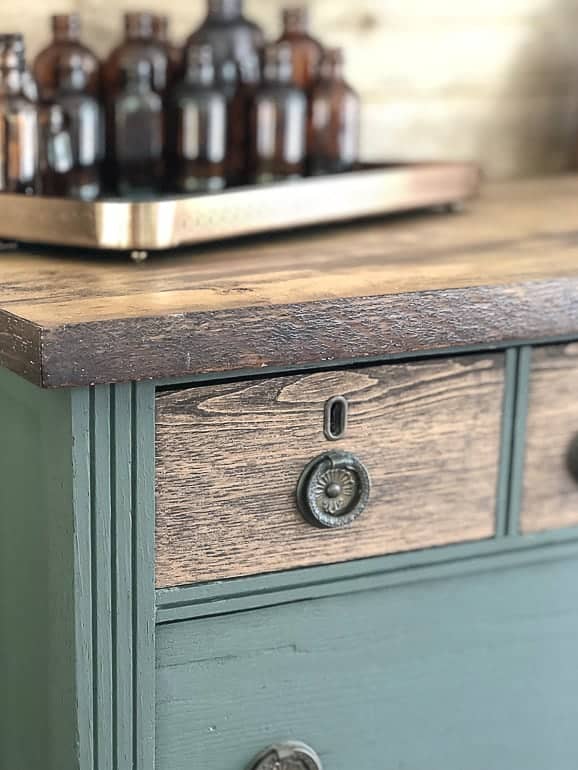 I added some other products to the top of this bench to add a little more character and fun.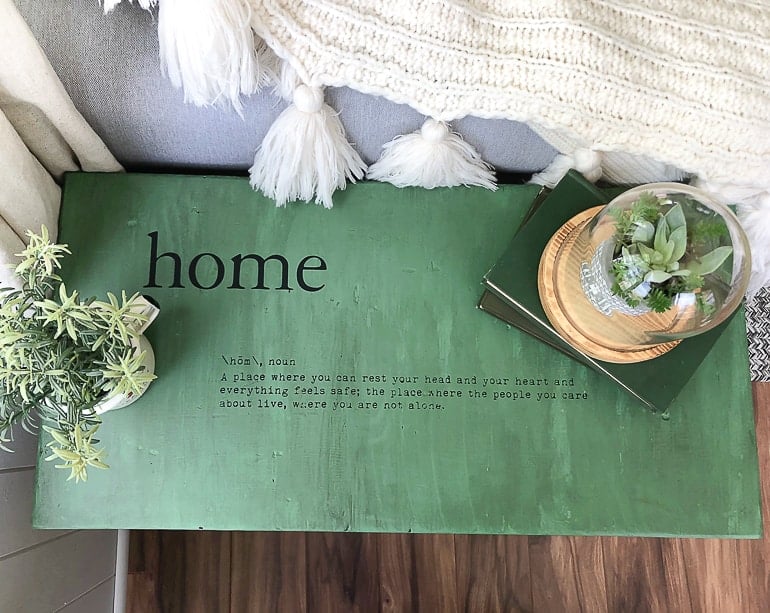 The cabinet below came a long way. It did not look like this at all when we got it. There were no sides to it! I had to do many steps for this makeover, but it was well worth it in the end.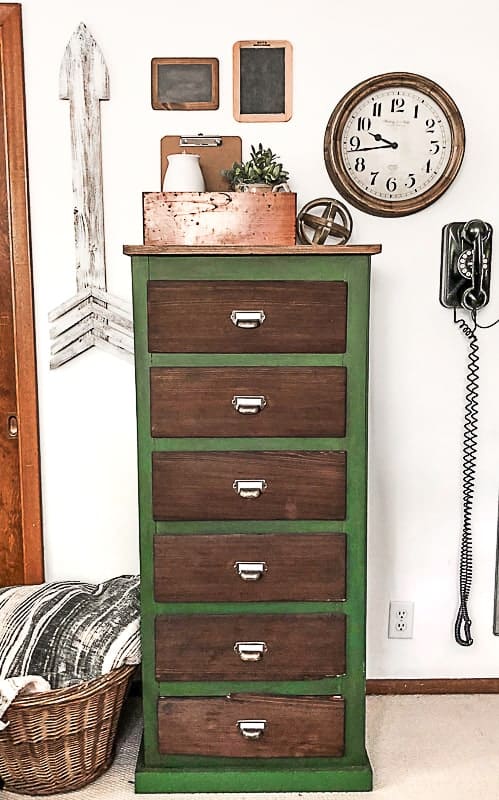 The dark green color on the dresser below made the details and curves stand out as they should.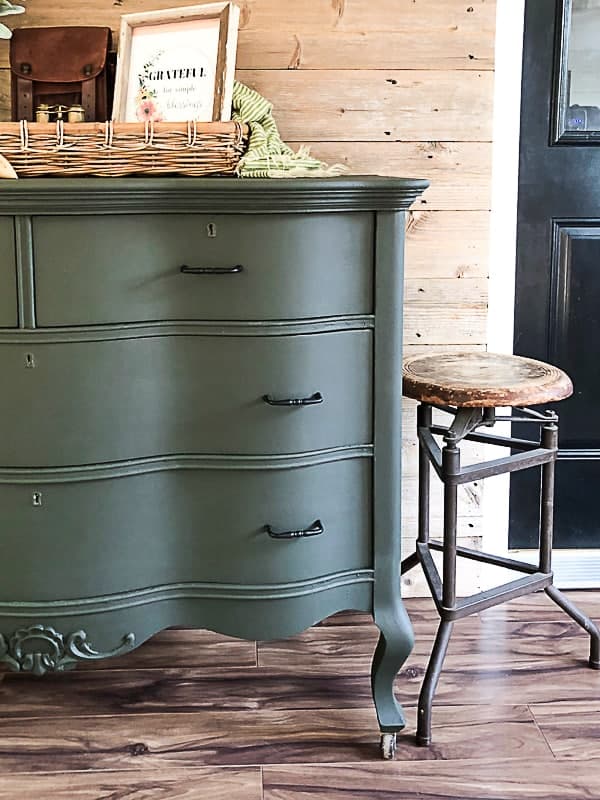 Sometimes, I just want a hint of green popping through a makeover. The bench below is a good example of that.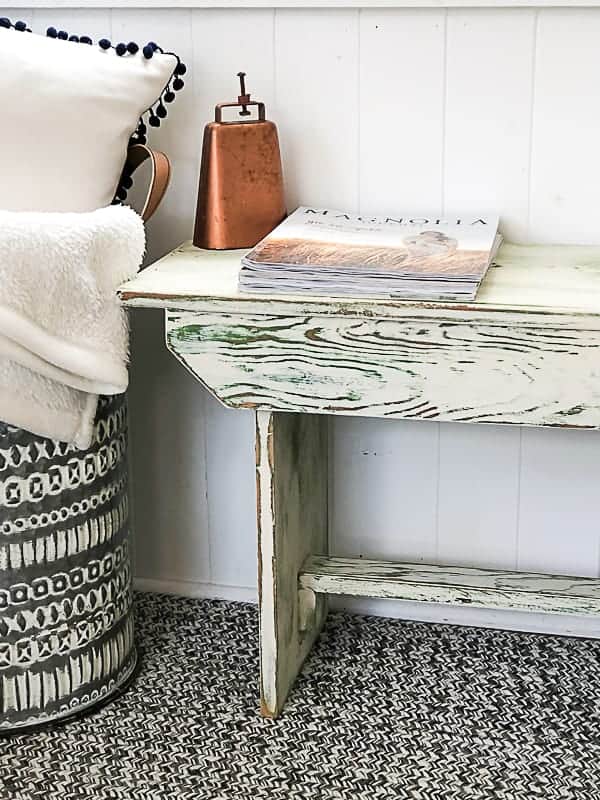 The green color below is such a pretty color on its own. It is cheerful but also has some depth to it. Whenever I use it, I always get asked what color it is.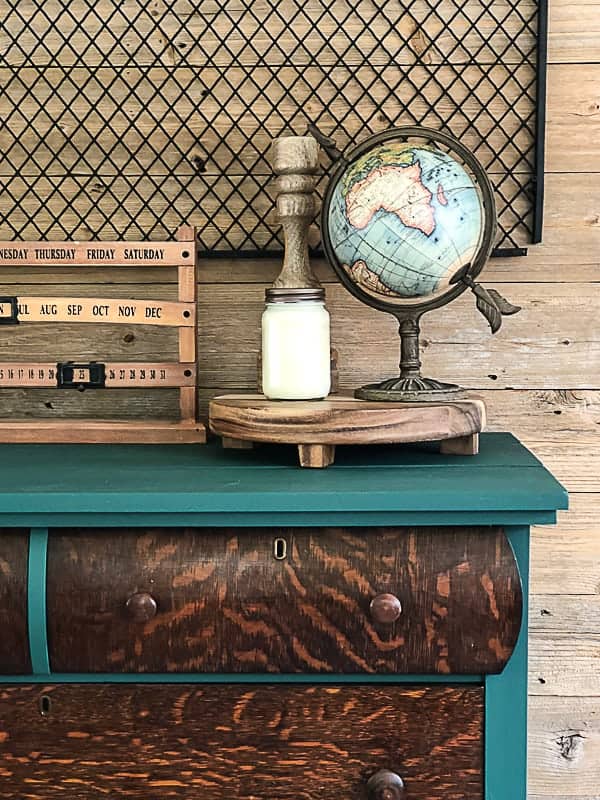 A good minty green is so fun! This little cabinet was completely transformed by this happy color alone.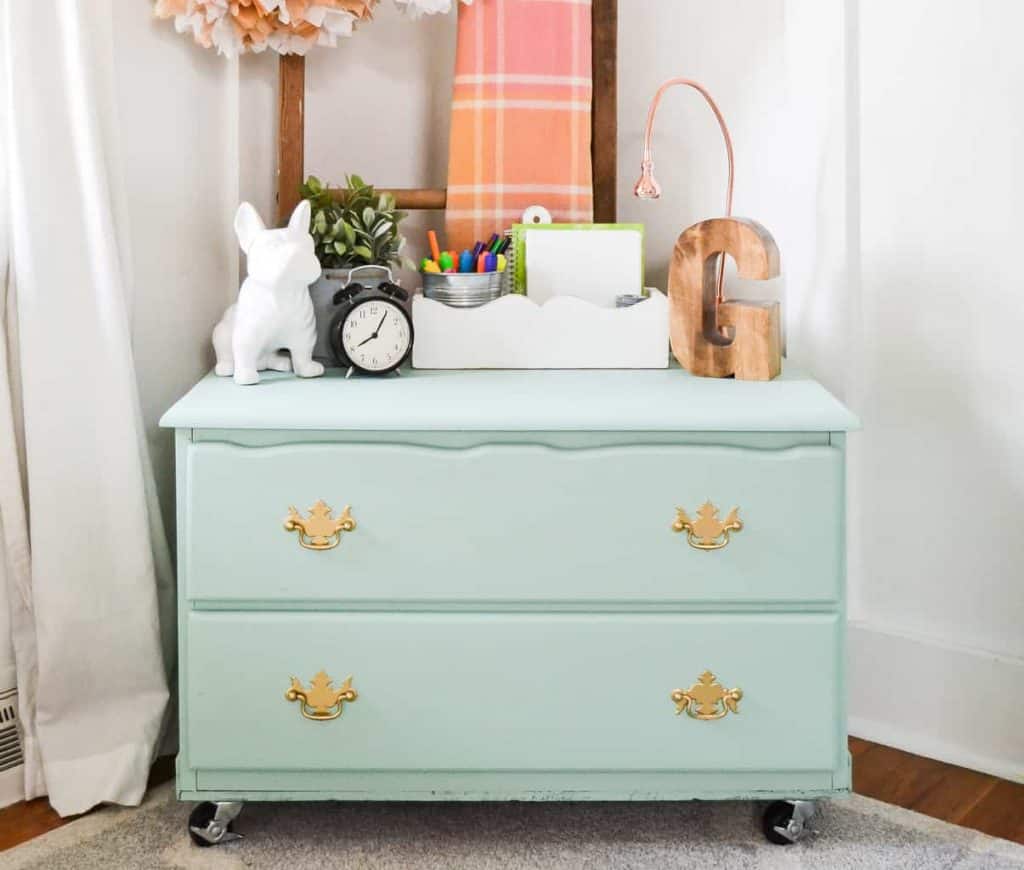 Which of the green colors was your favorite? Did you have a favorite furniture piece in this post?
I WOULD LOVE to see your green makeovers. Post a picture of them on Instagram and tag me @mycreativedays so I am sure to see it.
GO GREEN!
Do You Want To Make Money Flipping Furniture?
After twenty years of doing this, I am still picking up pieces when I can find them because I love the creative outlet, but I am now coaching other furniture flippers on how to make more money in their business. If you are someone who is looking to start and/or grow a furniture flipping business, I would love to help you. There are ways to make money in your business beyond painting a piece of furniture. Once I learned that, my business flourished. Don't waste your time trying to figure it out on your own.
To help other flippers, I created The Furniture Flipping Academy! The academy includes everything you need to start, grow, and/or scale a furniture flipping business. It includes courses, resources, templates, social media planner and guide, a private community, and so much more. It will ensure that you are doing the steps that will lead to success and not wasting your time on things that won't.
You can find all the information about the Furniture Flipping Academy HERE.
Let's get your business started and/or moving in the right direction. The Furniture Flipping Academy is for any flipper, from beginner to experienced. If your business is stagnant, there is a reason for that. Let me help you grow it into a flipping career that is profitable and fits the lifestyle you want to live.
PIN THIS POST!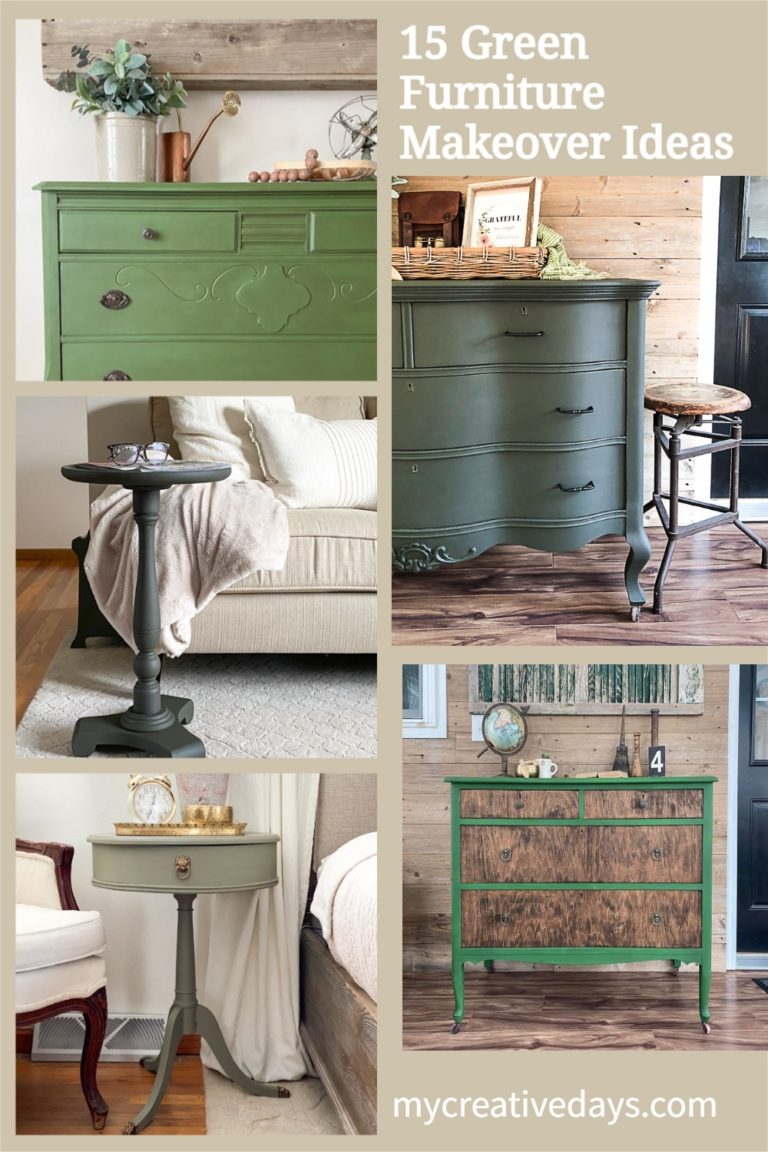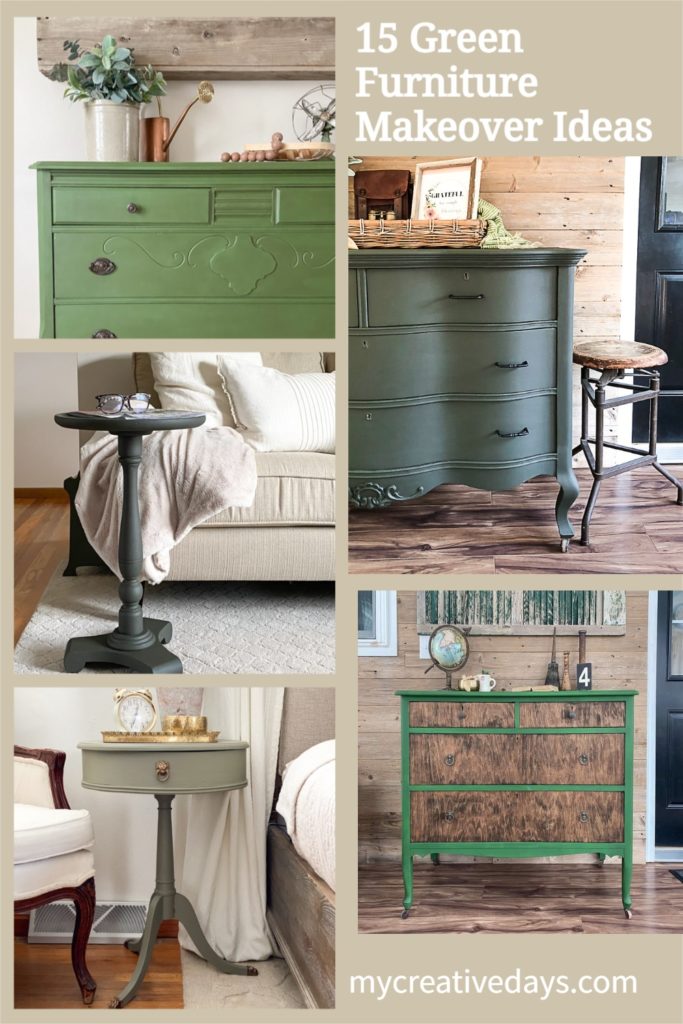 If you liked these makeovers, you will also love these transformations:
Traditional Dresser Makeover DIY
10 Ways To Transform Furniture