Wood benches come in all shapes, sizes and styles. We have them around our house in different areas for different things. They are great at the end of a bed, in an entryway and they are perfect for the dining table. Buying a wood bench in stores can be very expensive so I thought I would share how to make a wood bench that is easy to do. There is a video tutorial at the end of this post that shows you how to build a wood bench live.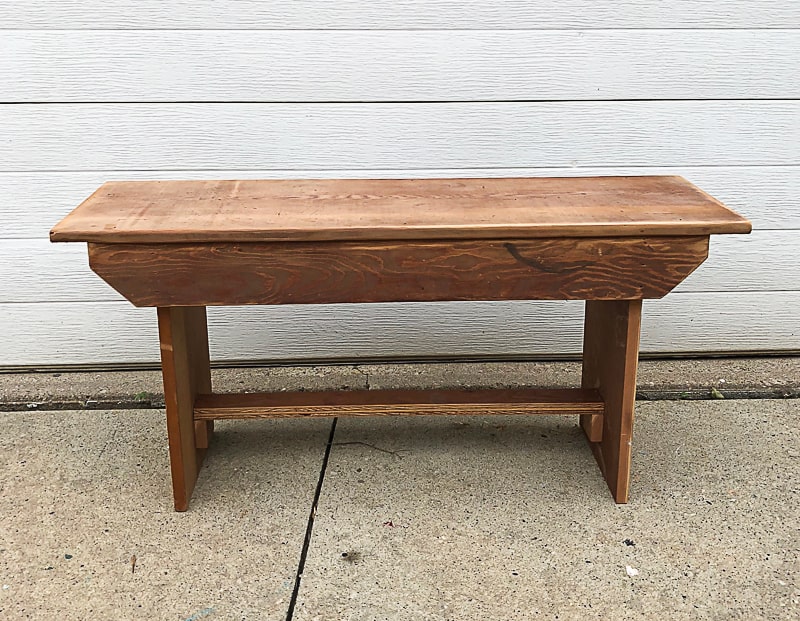 Matt and I have found many different ways to make the benches I fall in love with in stores and catalogs and I thought it would be a great post to share with you. There are different ways to make benches, but this tutorial is a beginner's level bench to get a newbie started. You can make this bench any size and you can use any wood. We used scrap wood we had in the garage, but you can always pick up wood at your local home improvement store as well.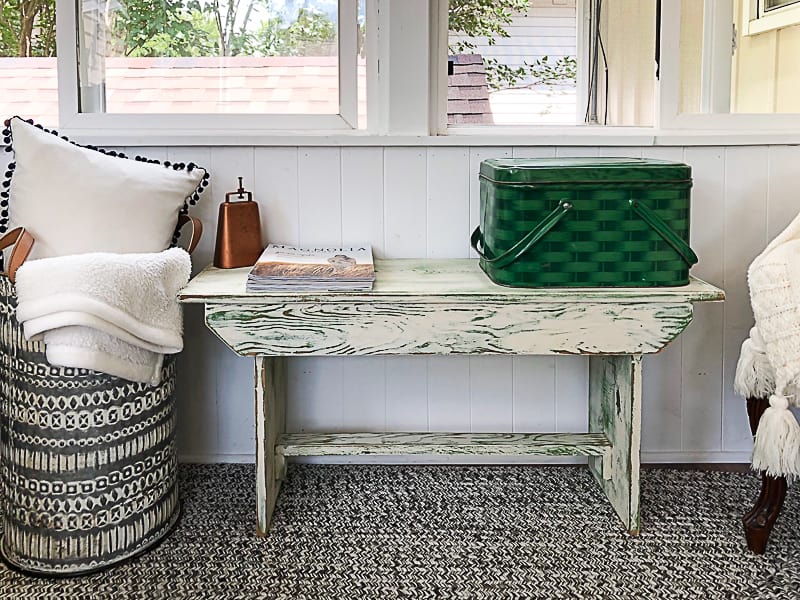 Affiliate links are used in this post. You can read my disclosure HERE.
Supplies Needed: How To Build A Wood Bench
Wood
Paint (I used Dixie Belle Paint)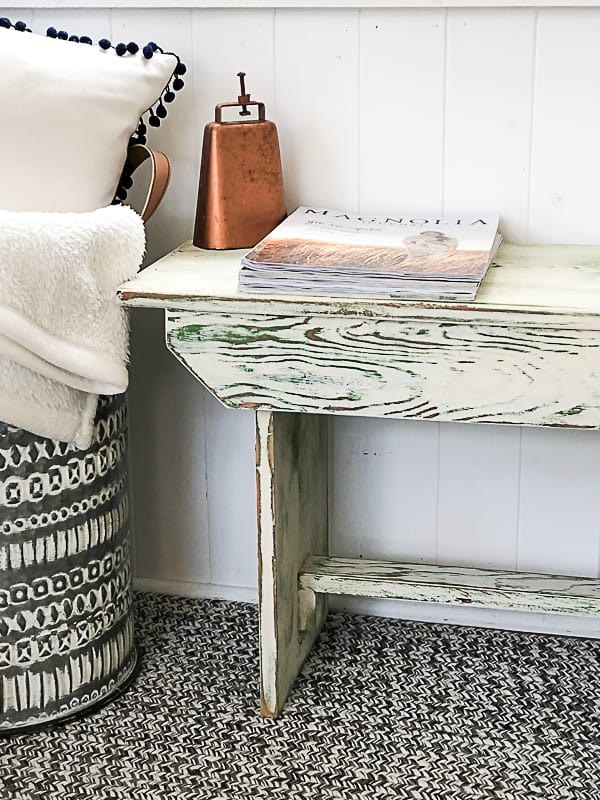 After Matt showed us how to build a wood bench, I started making it a little more pretty with paint and sandpaper. I first painted the entire bench in green and when that dried, I went over it with a creamy white paint color.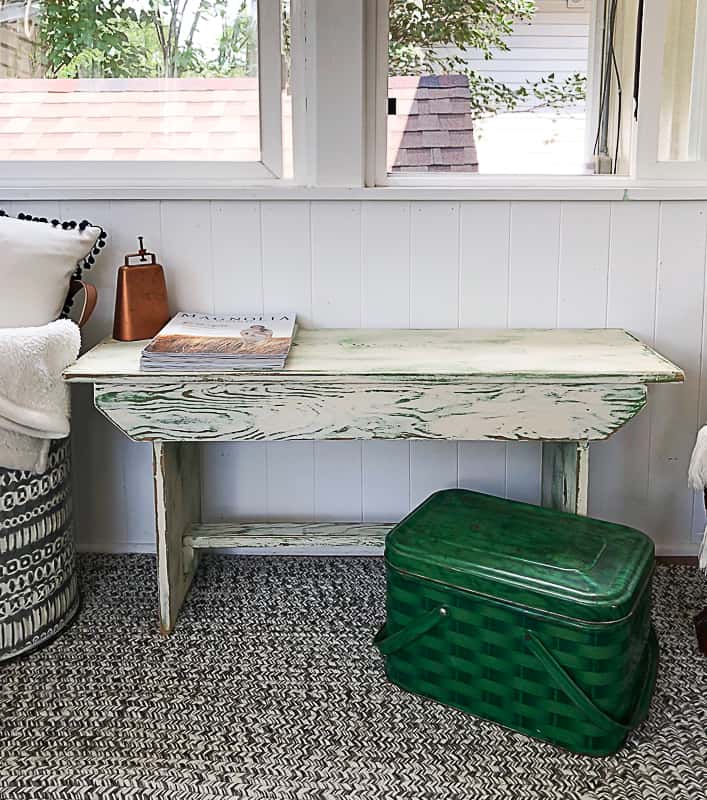 When the white paint dried, I used my orbital sander and went over the entire bench so the green paint would pop through the white in places.
I love the way it looks and it really didn't take me long at all.
Here is the video we did live on Facebook to show how to build a wood bench:
Matt and I are trying to schedule a DIY project to do live on Facebook each week. Make sure you are following us to watch the projects in action.
Find us HERE!
Do you have any benches in your home? Where do you like this use them?
If you don't have time to build a wood bench, I found some pretty and inexpensive options online:
PIN THIS POST!


If you liked this How To Build A Wood Bench post, you will also love these projects:
Furniture Repair: How To Fix A Broken Dresser Drawer
How To Paint Furniture Without Sanding
10 Tips On How To Paint Furniture