This rustic dresser makeover was part of a themed makeover I used to do with a group of blogging friends. The theme for this project was "knock-off". I started this rustic dresser makeover as an Anthropologie knock-off, but my plan didn't pan out like I wanted and it became more of an "inspired by" piece with a similar look and feel.
My rustic dresser makeover was inspired by the numbered chest of drawers from Anthropolgie (no longer available).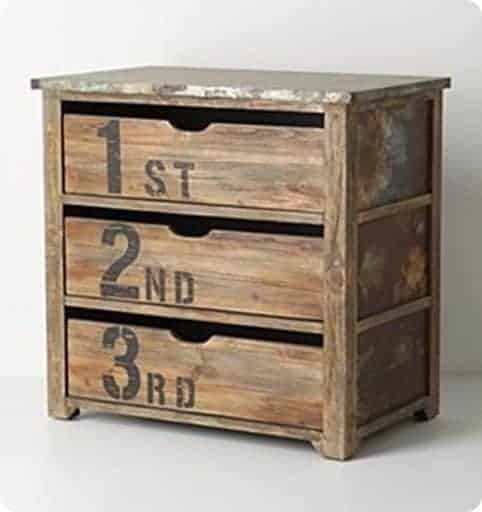 I was drawn to the rustic elements it had. I also wanted to do a project with a piece I already had in my garage. The dresser was a recent Restore purchase. It was inexpensive and had good bones. The Anthropologie piece had a wood and chippy paint vibe.
I thought this dresser was going to be a dead-ringer for that same look. Then, I sanded down the drawers and found that the drawers were different wood types. The bottom two drawers almost looked like the wood from my favorite DIYers fashion accessory and the top two drawers were plain. Let's just say, my knock-off plan became more of an inspiration piece at this point.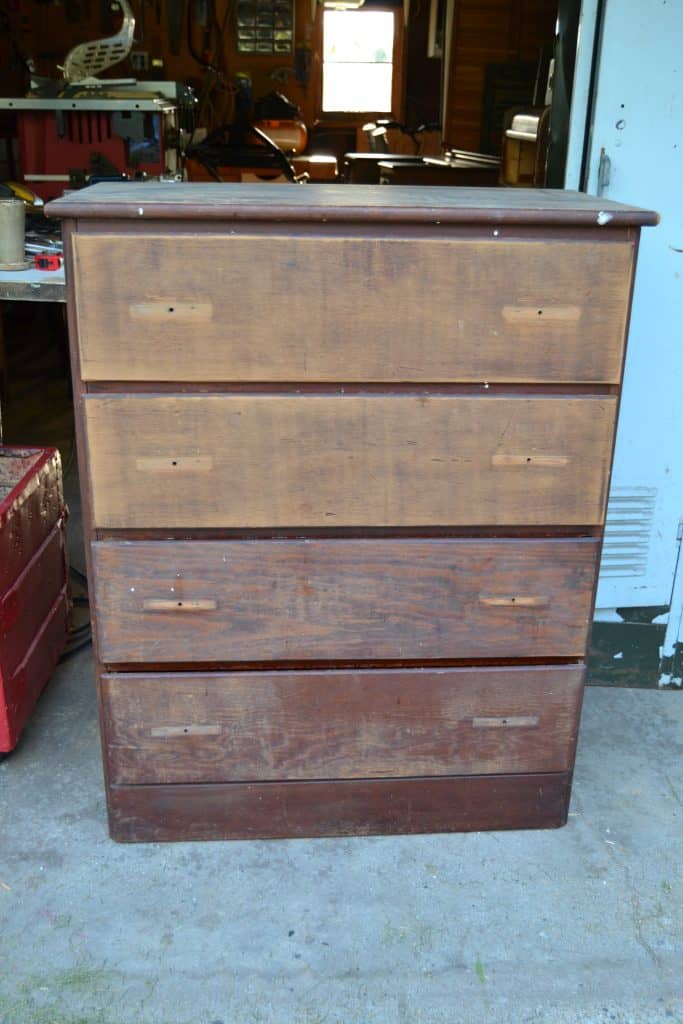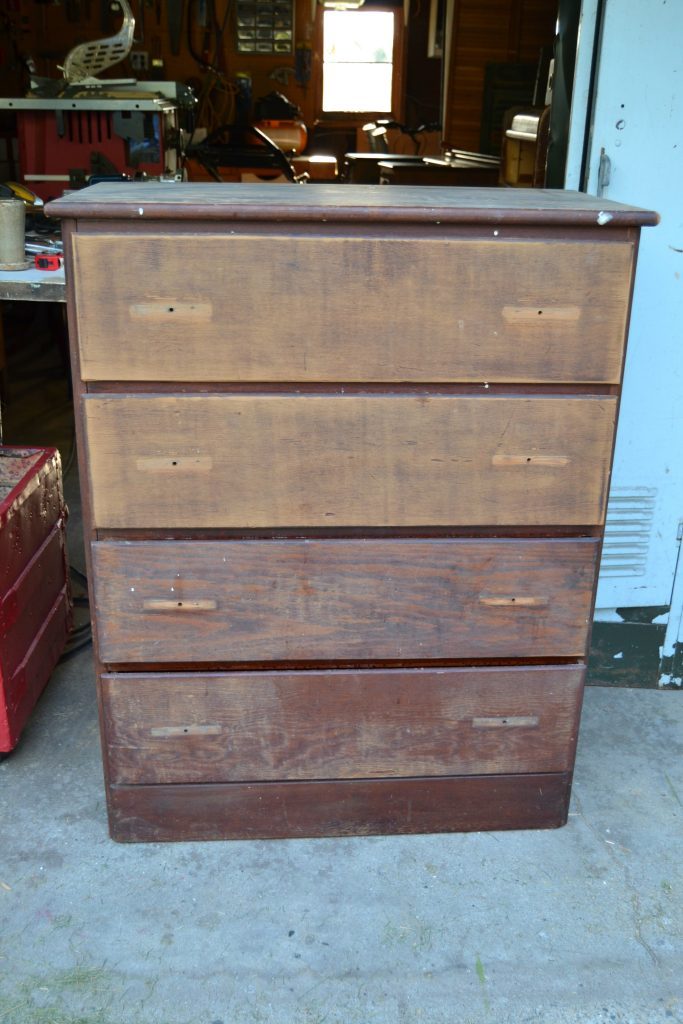 (Affiliate links are used in this post. You can read my disclosure HERE.)
Supplies Used For A Rustic Dresser Makeover: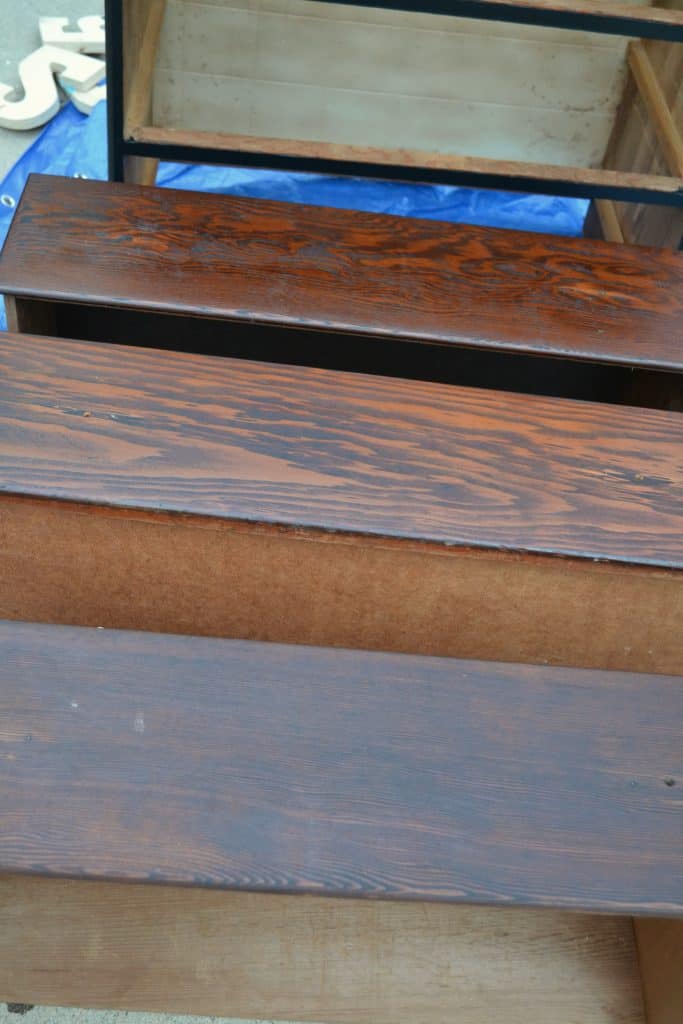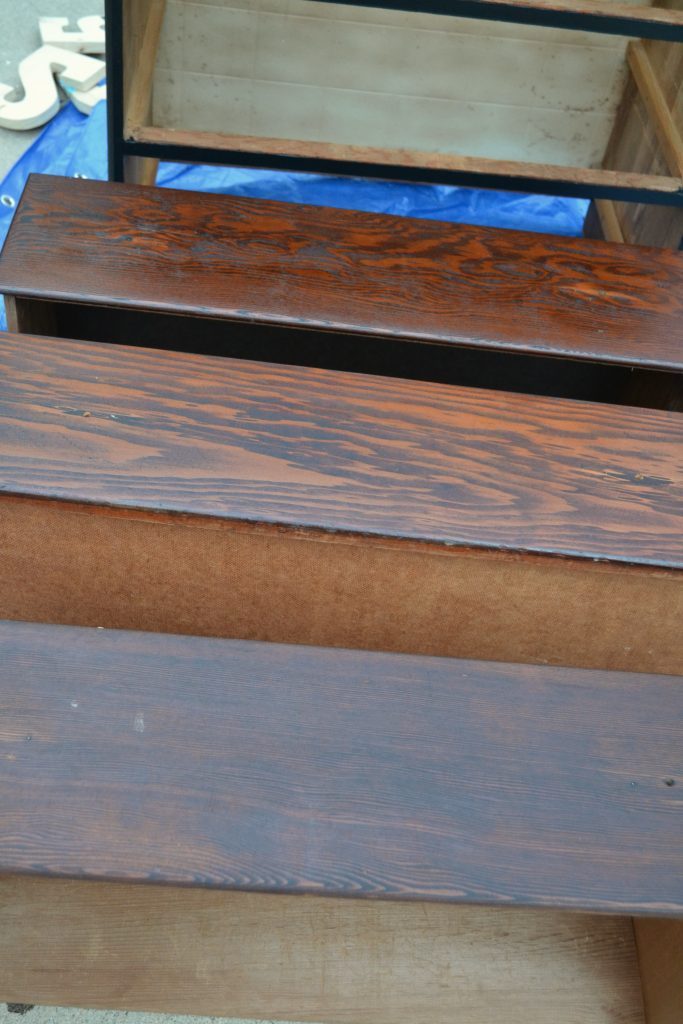 After I sanded the drawers and had to come up with a new plan, I decided to stain all the drawers "Dark Walnut" first. When the stain was dry, I dry brushed them with "Little Lamb" from Fusion Mineral Paint. I painted to rest of the dresser in "Coal Black" from Fusion Mineral Paint.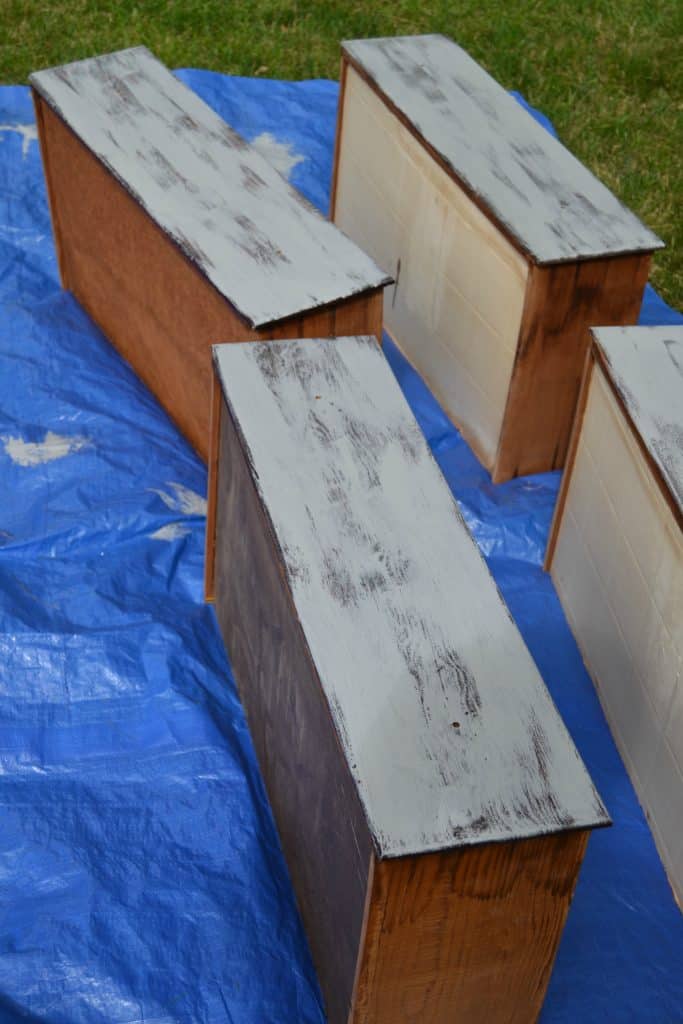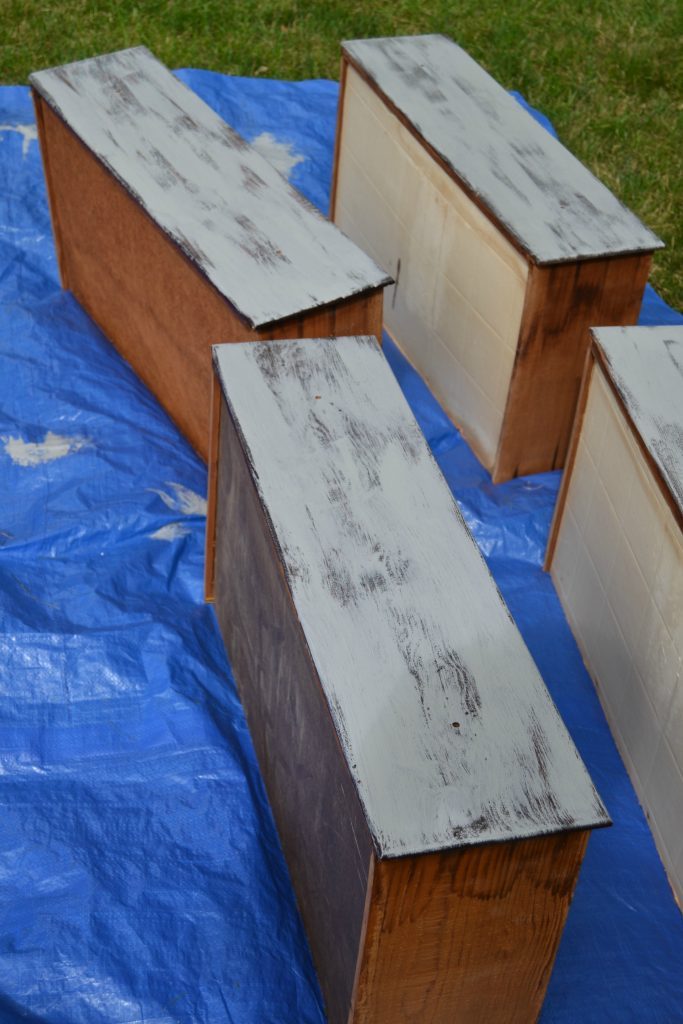 Once the paint on the drawers dried, I painted numbers with the same "Coal Black" as the outer shell of the dresser. To do numbers and letters on projects like this, I use my trusty Cricut. It cuts out the numbers I need and I trace them on my piece and hand paint them in. On a side note, if you don't have a Cricut, I would highly recommend one.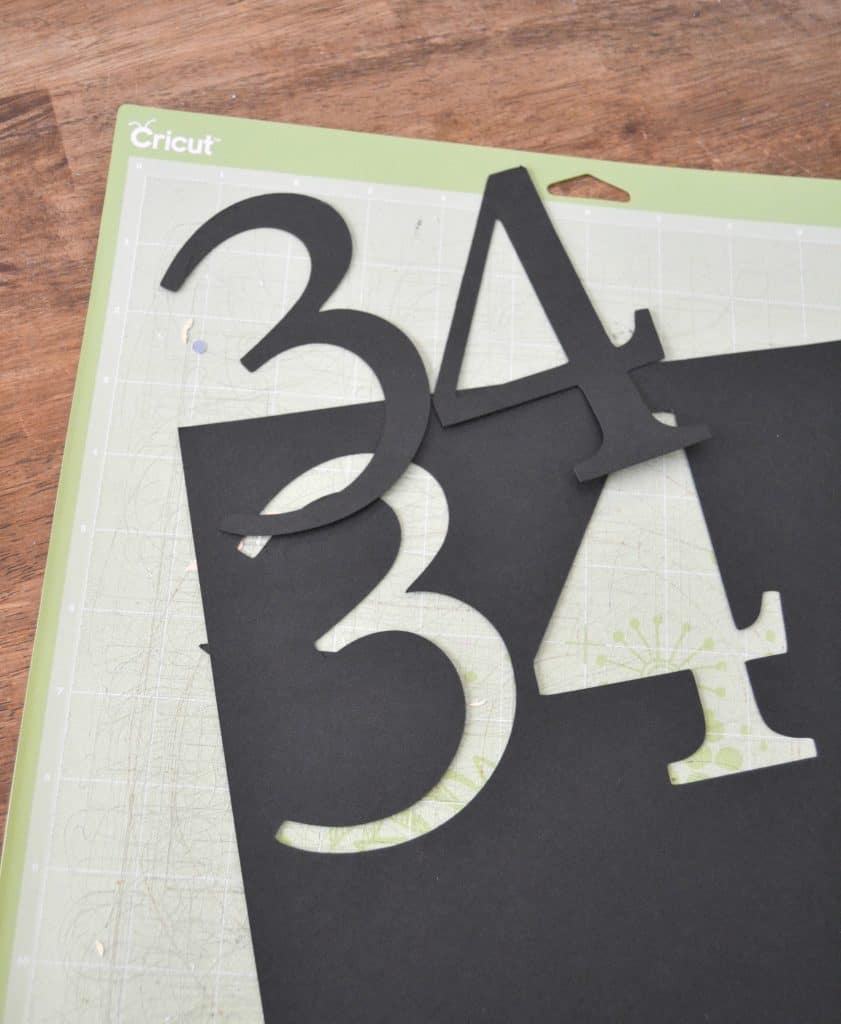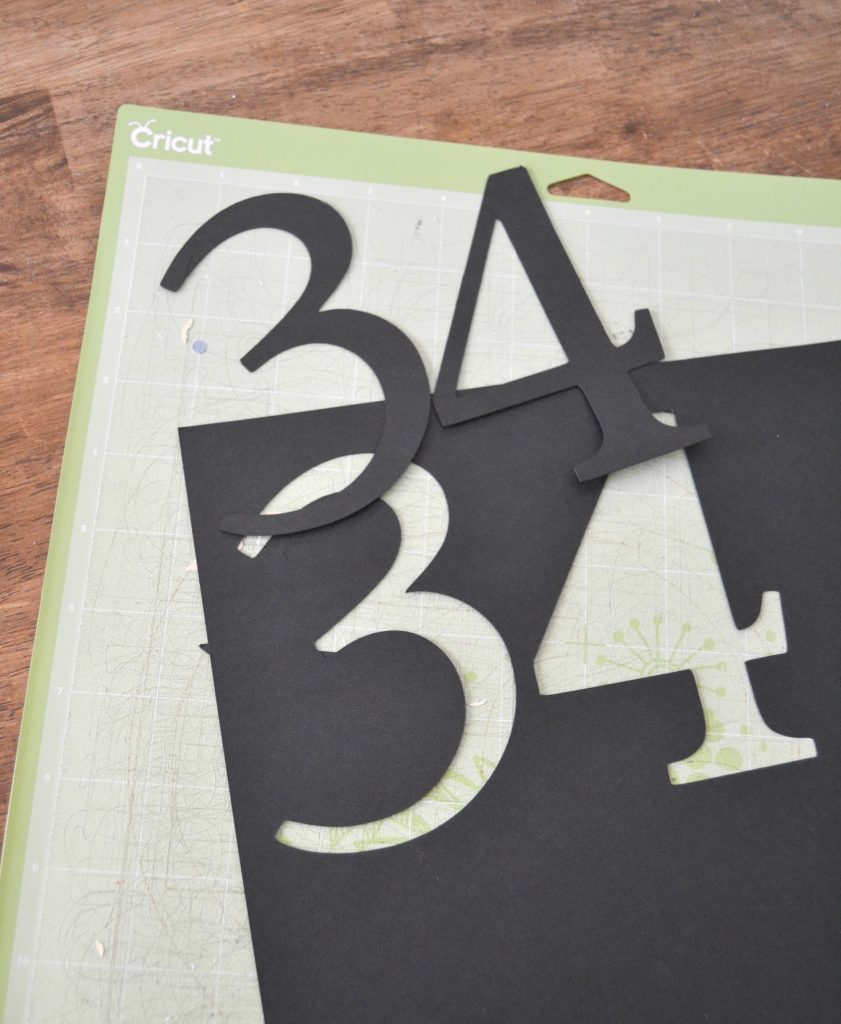 I used my orbital sander to make the drawers look more rustic. I was trying to get the same vibe as the Anthropologie piece since my original plan didn't work. When you DIY, you have to be flexible because a lot of times you have to make adjustments in your plans. It's just part of the process.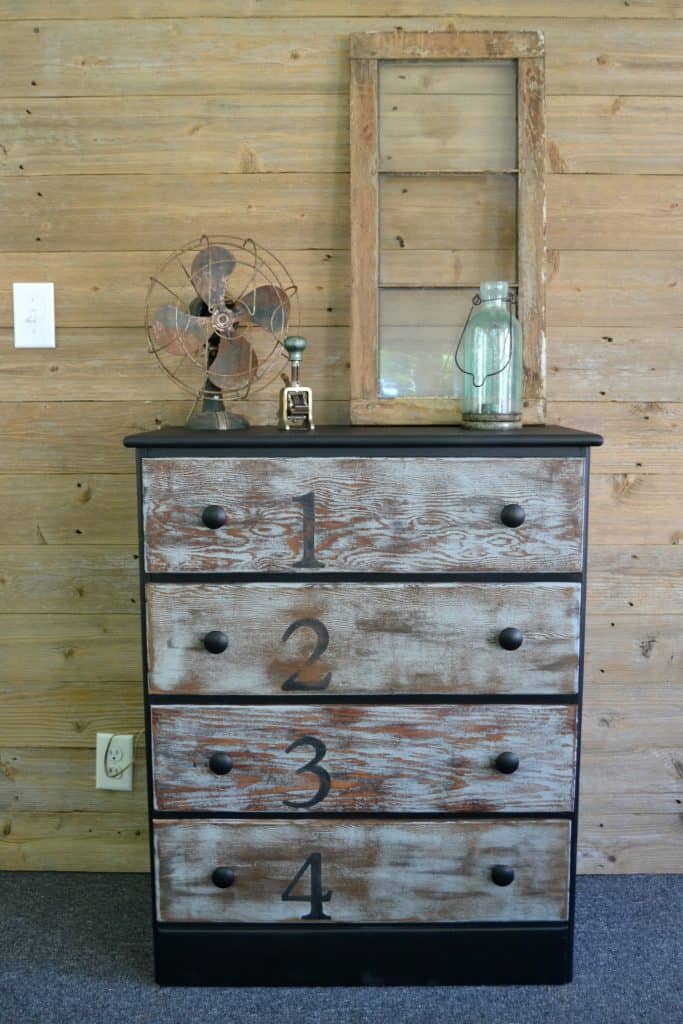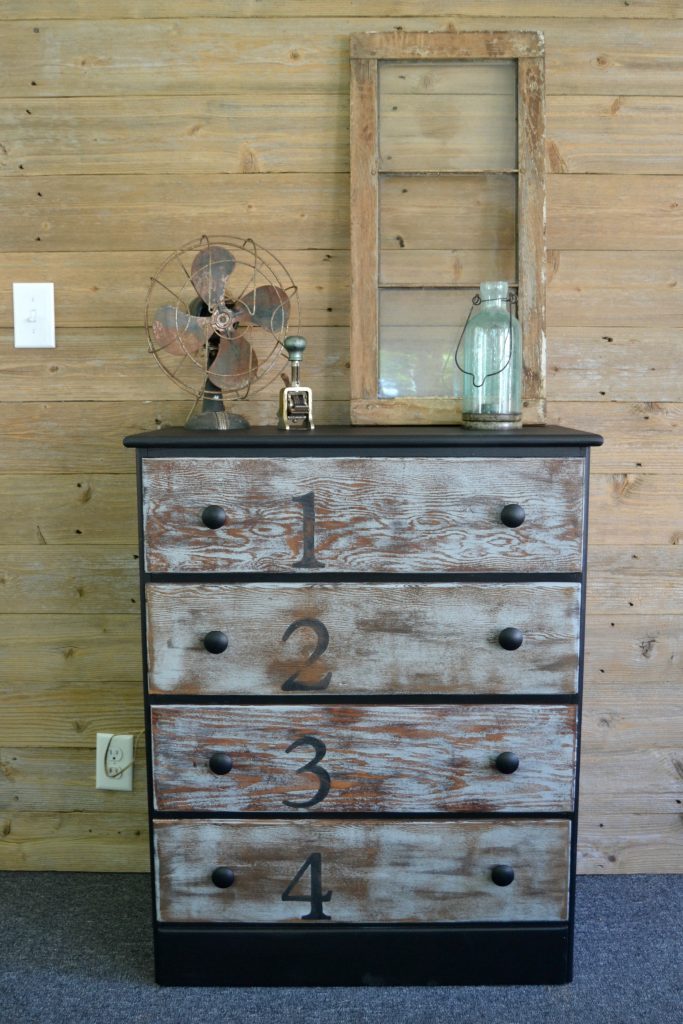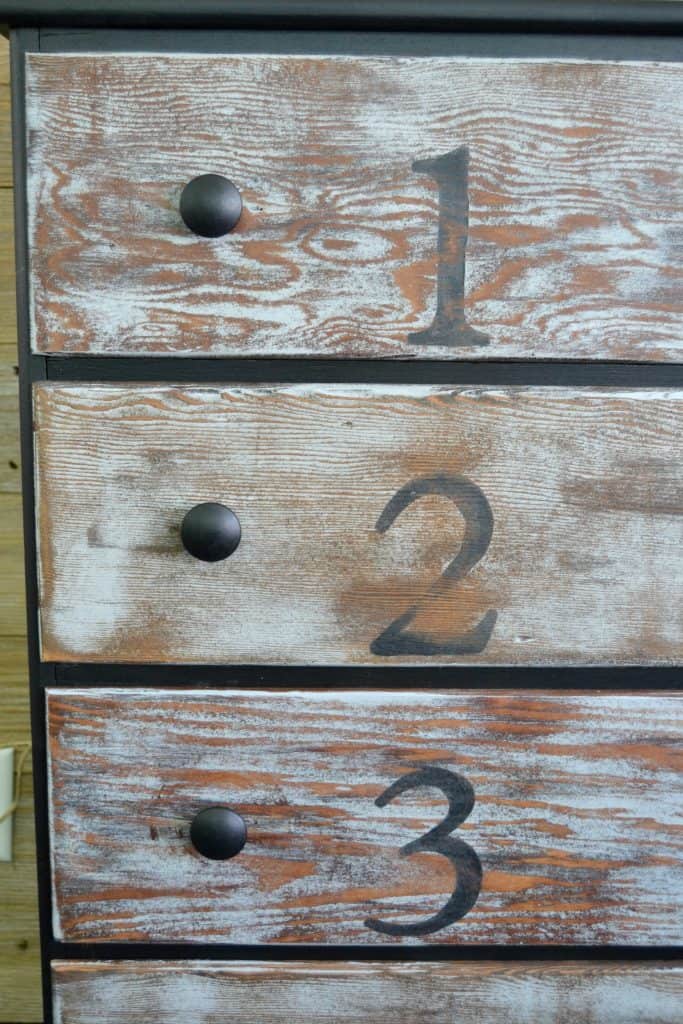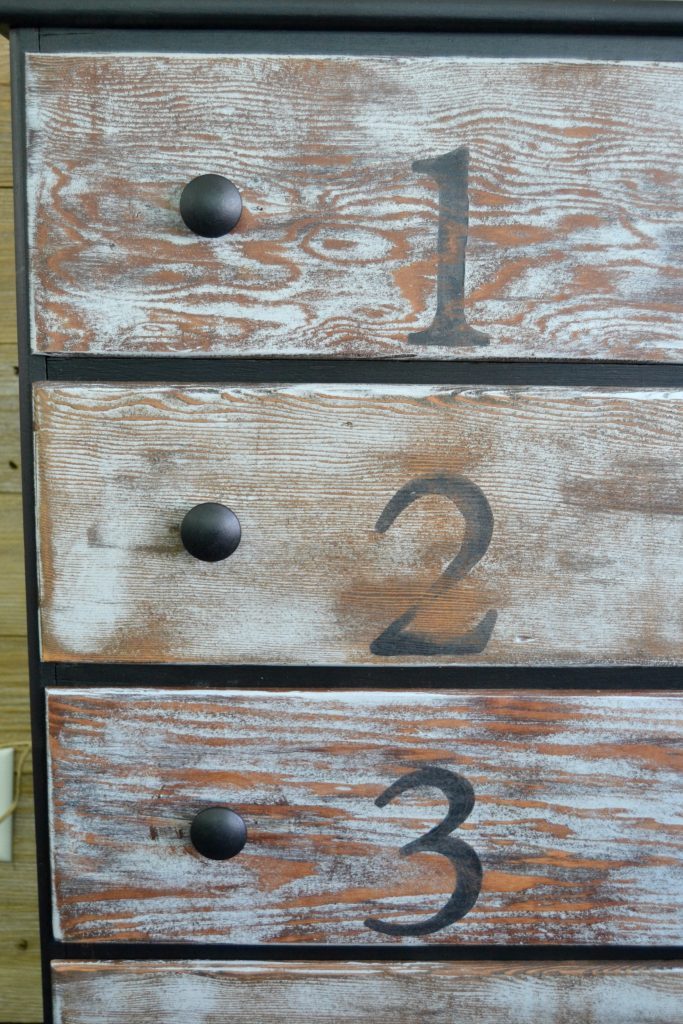 The knobs from D. Lawless Hardware were perfect for this project. I didn't want anything too fancy and nothing that stood out so these were perfect.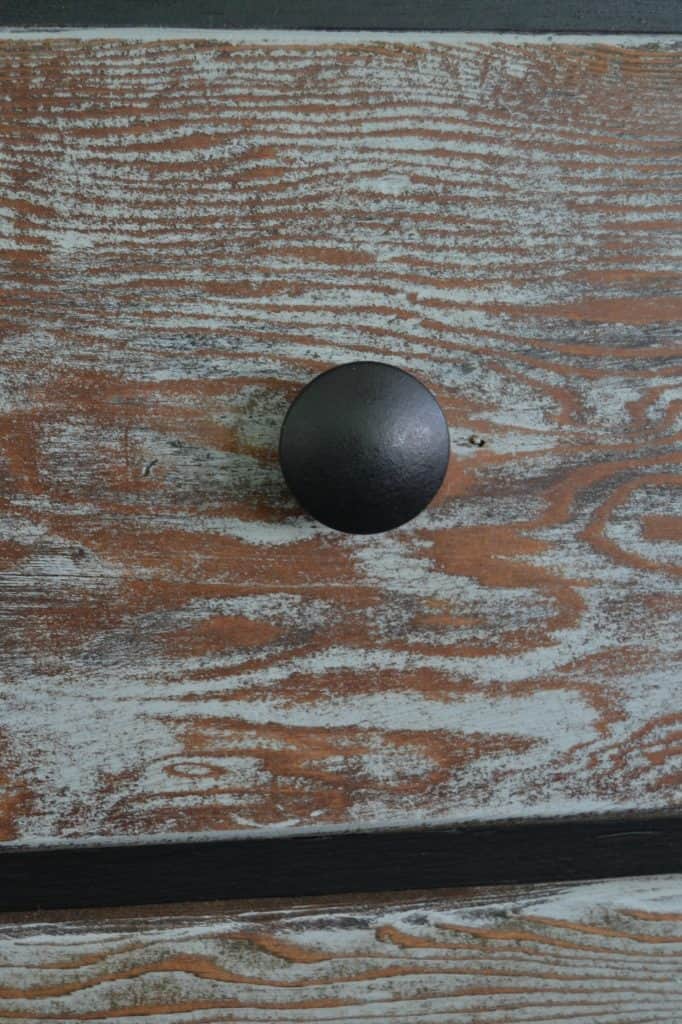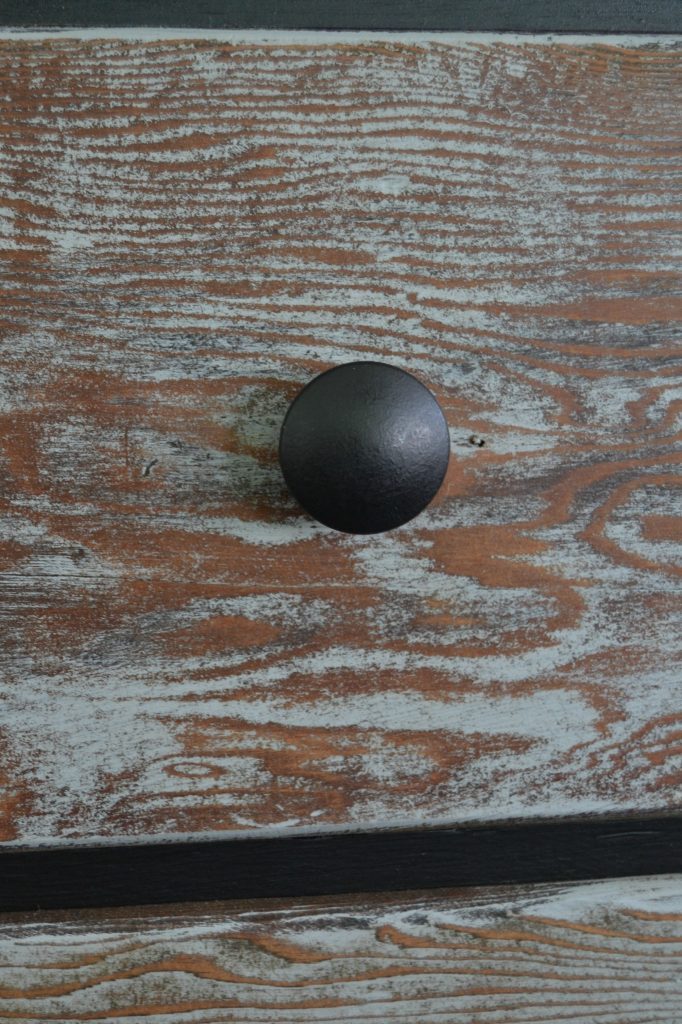 Even though this dresser makeover didn't go as planned, I am so happy with it. Some girls from the local college were excited to have it in their space.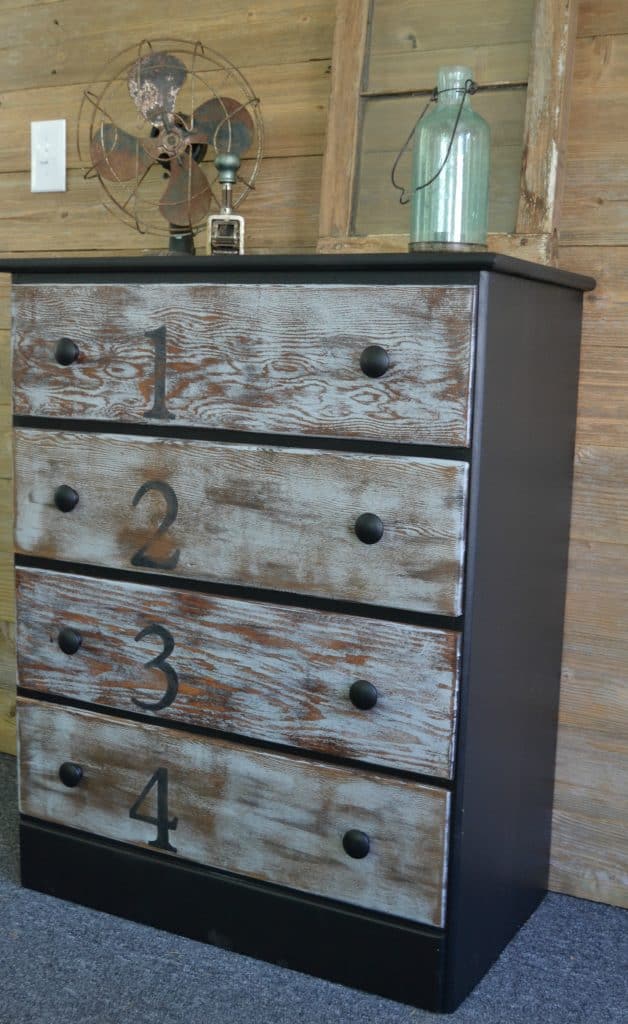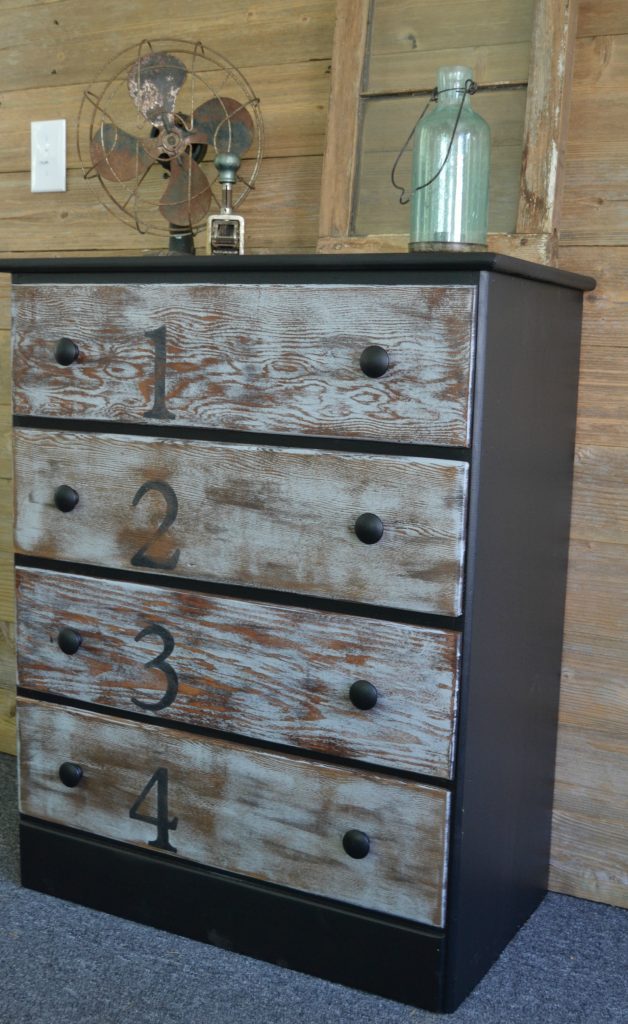 I had to get a little shot of the pieces I put on top of the dresser. Isn't this fan amazing?! It was a yard sale find. The stamp was also a yard sale find. It was 10¢! My mom came over and told me it is just like the stamper she had to use in the grocery store she worked at in high school. She stamped different products with it during her shift. You all know I love the stories a lot more than the pieces I find sometimes.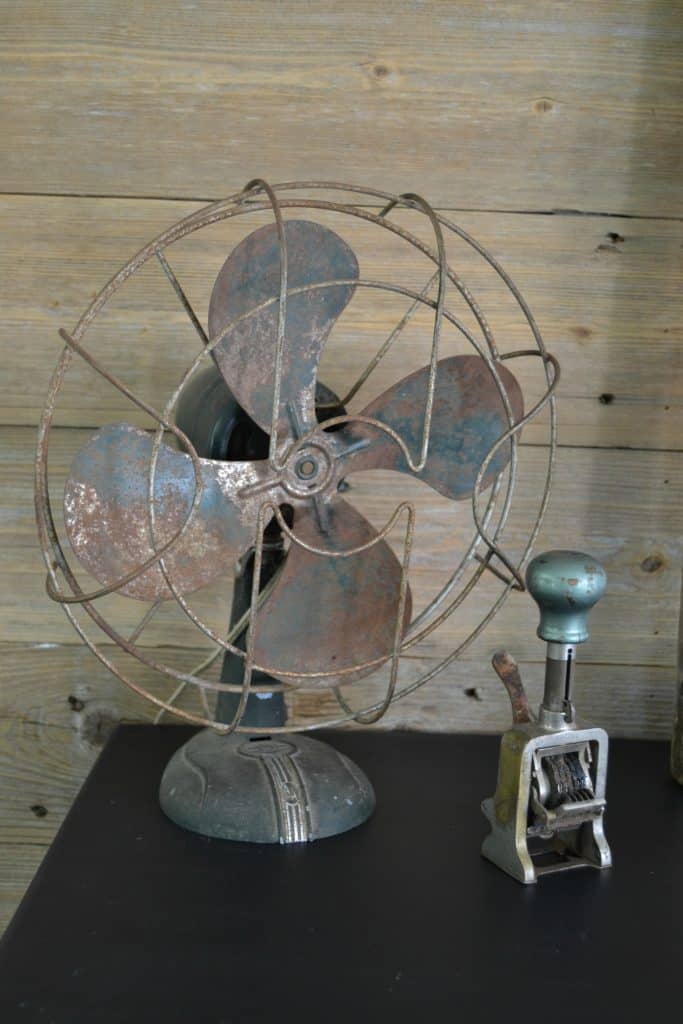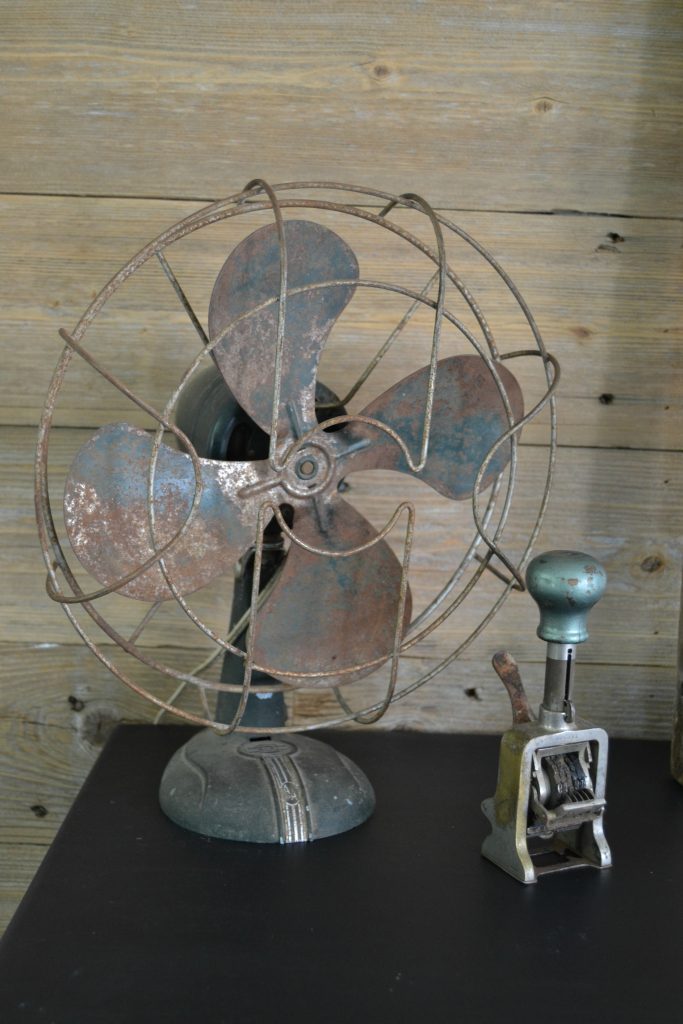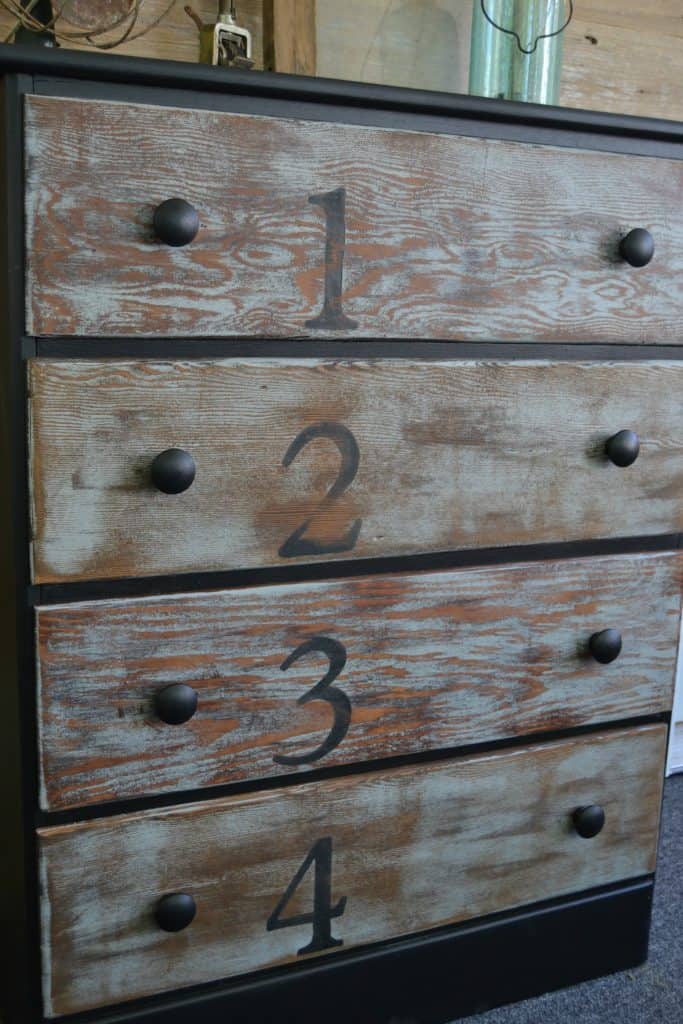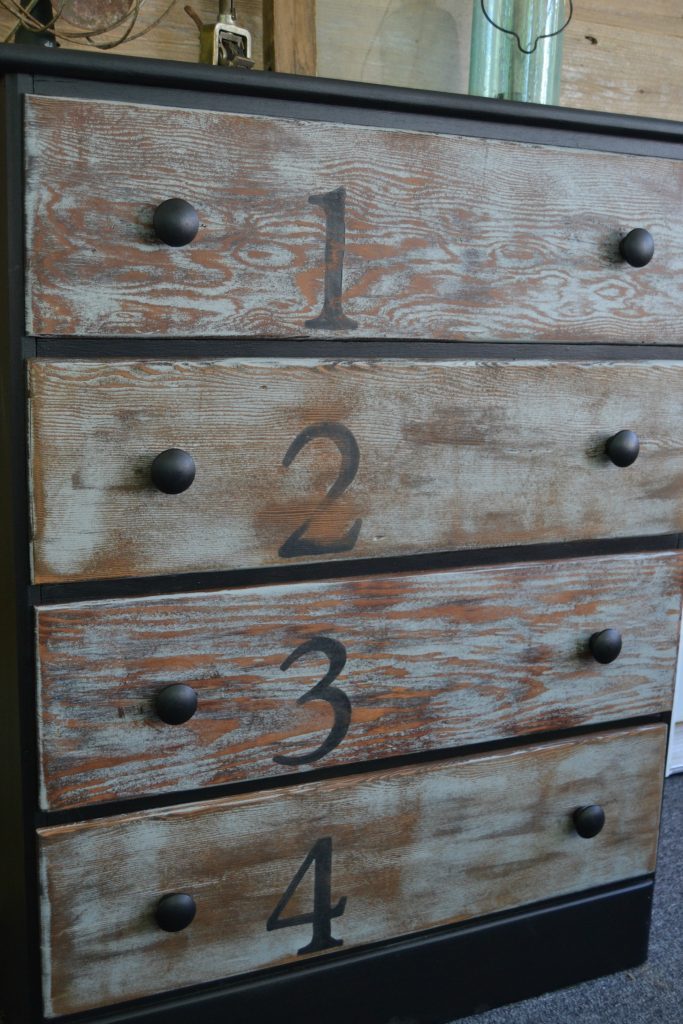 Would you have picked up this dresser? What would you have done with it to give it new life?
PIN THIS POST!


If you liked this rustic dresser makeover, you will also like these projects:
How To Paint Tile The Easy Way
Repurposed DIY Tiered Stand Tutorial