There are some projects that come together better than you imagine and you can't wait to share them. This project was one of those. Coming up with farmhouse storage ideas that blend well with the farmhouse/cottage style in our home is so much fun and when I can put different farmhouse pieces together to make an entirely new piece, I am extra happy. This Grain Bin Organizer is functional, farmhouse pretty and was so easy to make.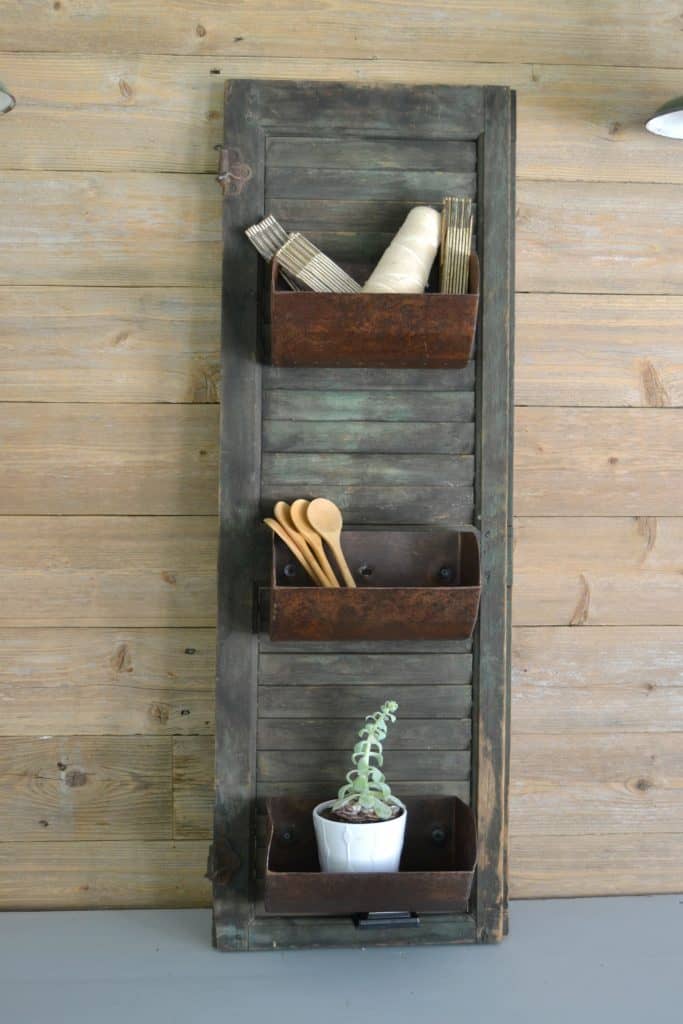 I have been searching for grain bins for a long time. A long time! I came across a box of them at a yard sale about a month ago. She had a high price on them and I offered her something for the entire box. She wanted to stick with her price so, I only bought four of them.
This is a great "yard sale lesson" that I have learned. I find a lot of great things at yard sales, but I always know what I want to pay for those things as well. If the price isn't what I can pay, I offer something else and if they don't take it, I have to walk away. It is just like any other shopping you do. Stick to your budget….. even at yard sales.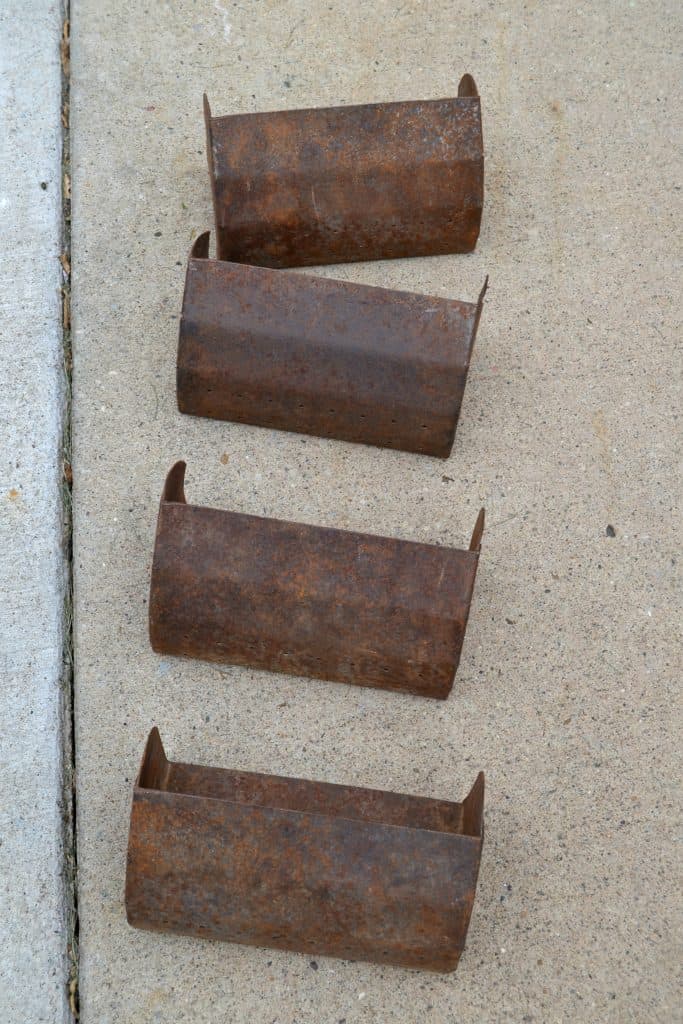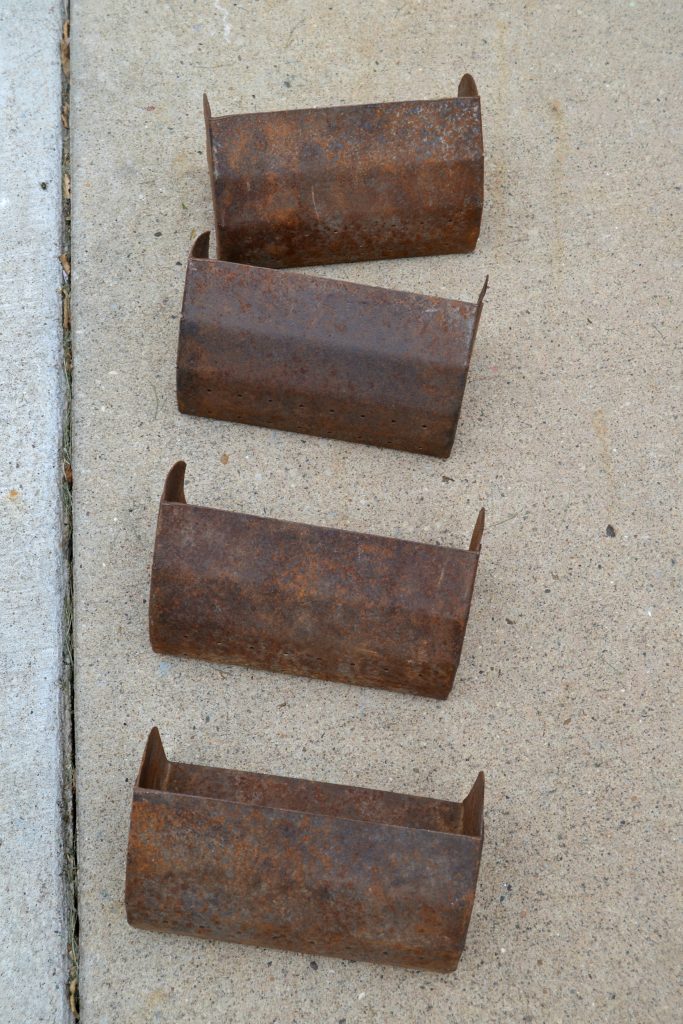 (Affiliate links are used in this post. You can see my full disclosure HERE.)
Supplies Used To Make This Bin Organizer:
Grain Bins (Since grain bins are hard to come by, I thought these galvanized buckets would be so cute too.)
Screws and washers
The bins I found were rusted to perfection. The lady that sold them to me told me her secret for cleaning them up to make them look more "polished". She cleans them with LA's Totally Awesome Cleaner first. Then, she sands them and finishes them off with a clear coat.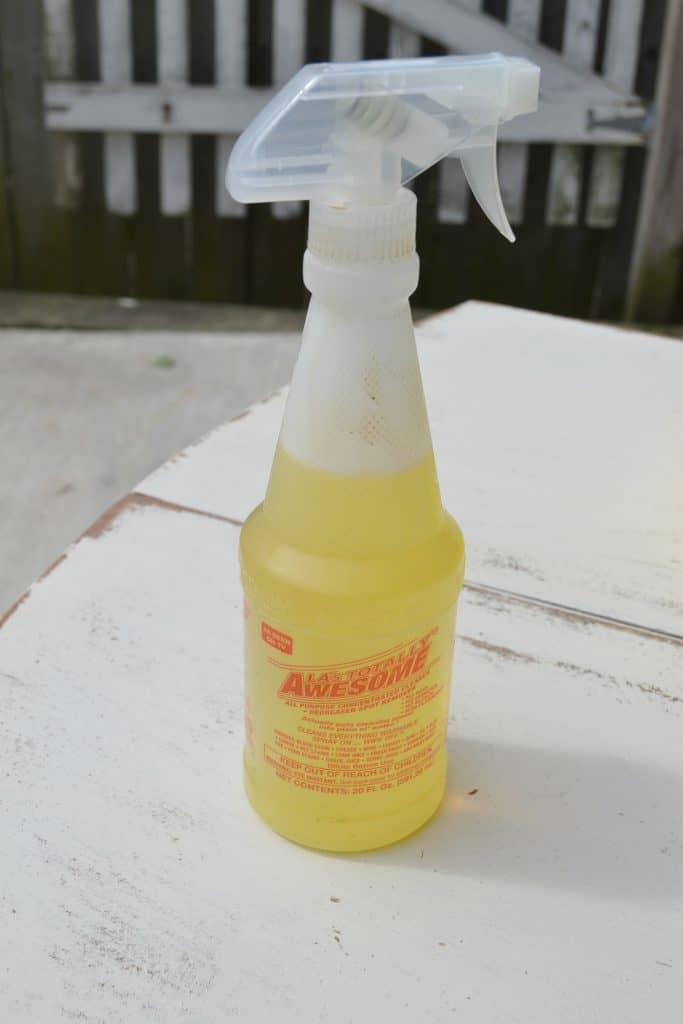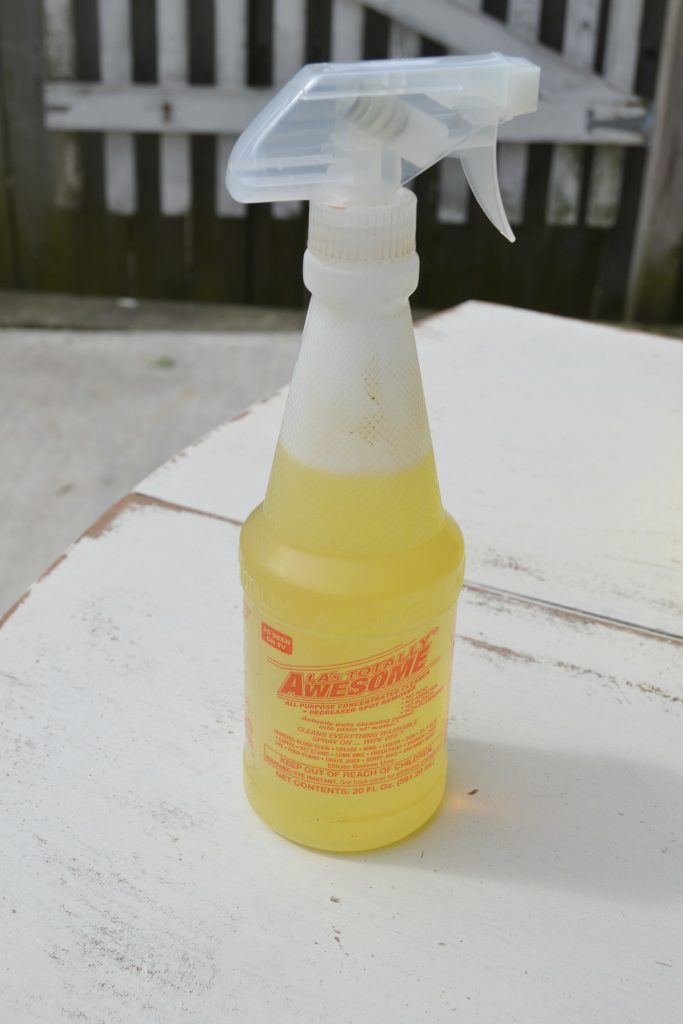 I took her advice and ran with it. The LA's Totally Awesome Cleaner did clean the bins up nicely. I let them sit in the sun to dry and then I used a fine grit sandpaper all over them to make them smooth.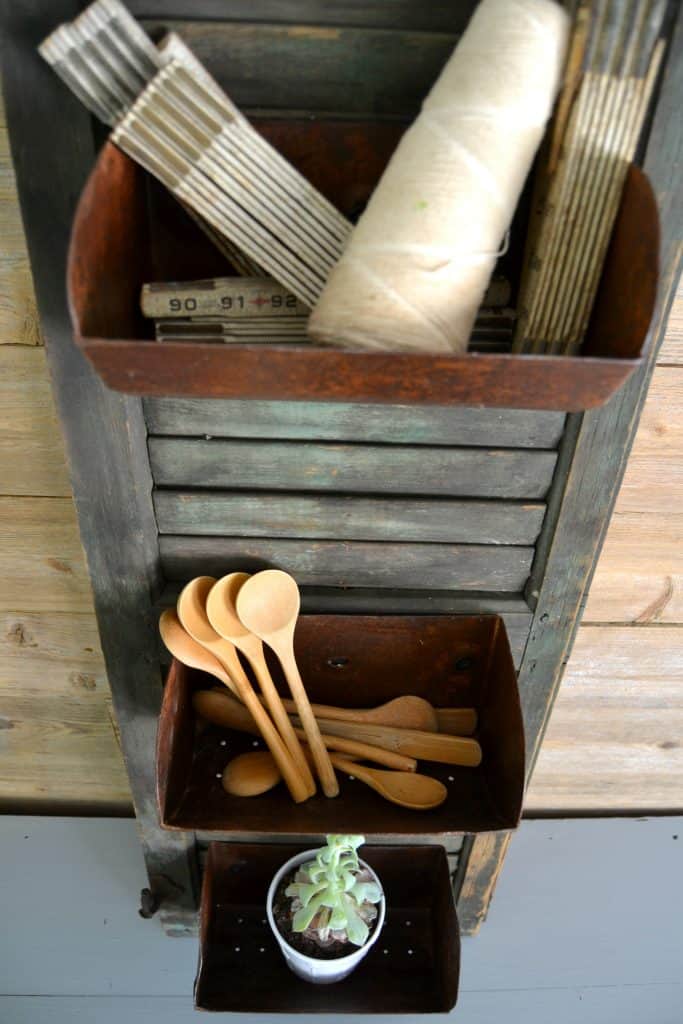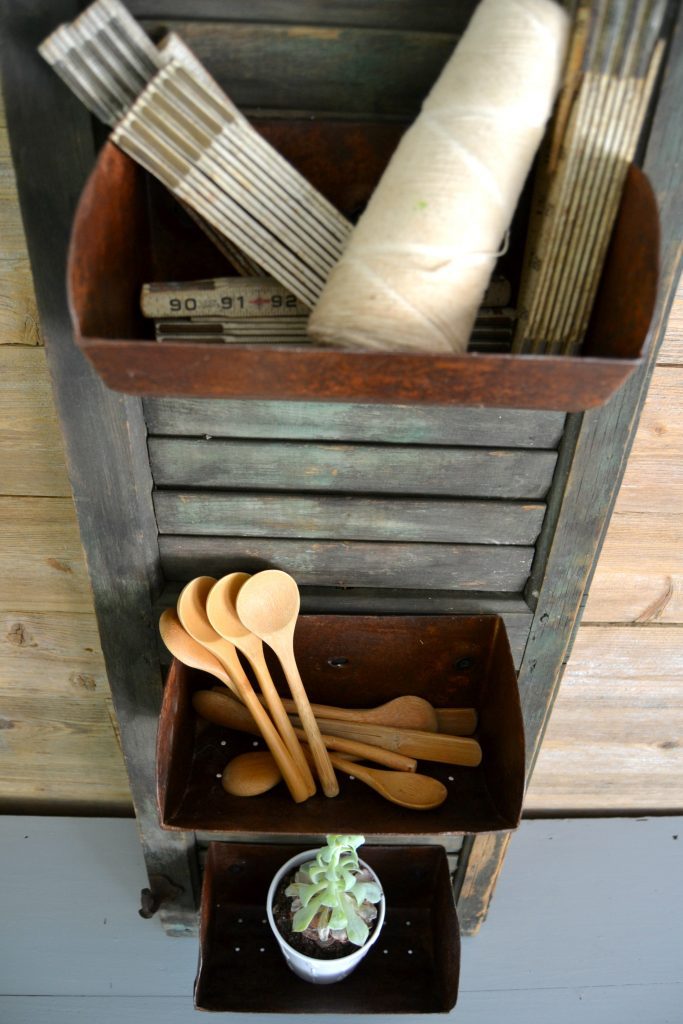 Once I cleaned off the residue from the sandpaper, I applied a coat of Fusion Mineral Paint's Tough Coat to seal them.
They are beautiful!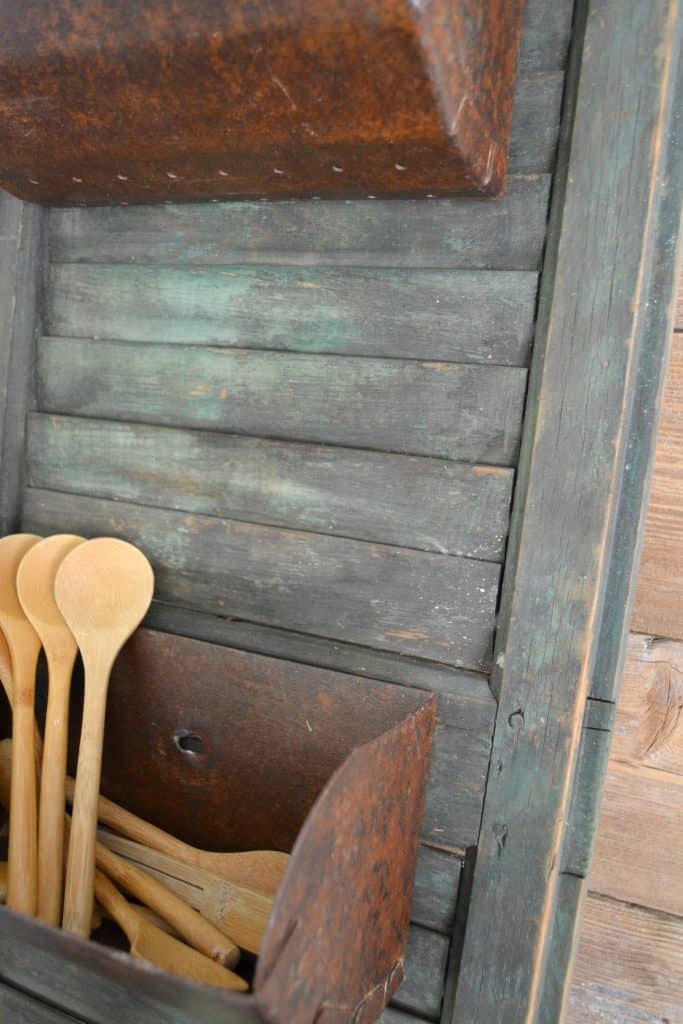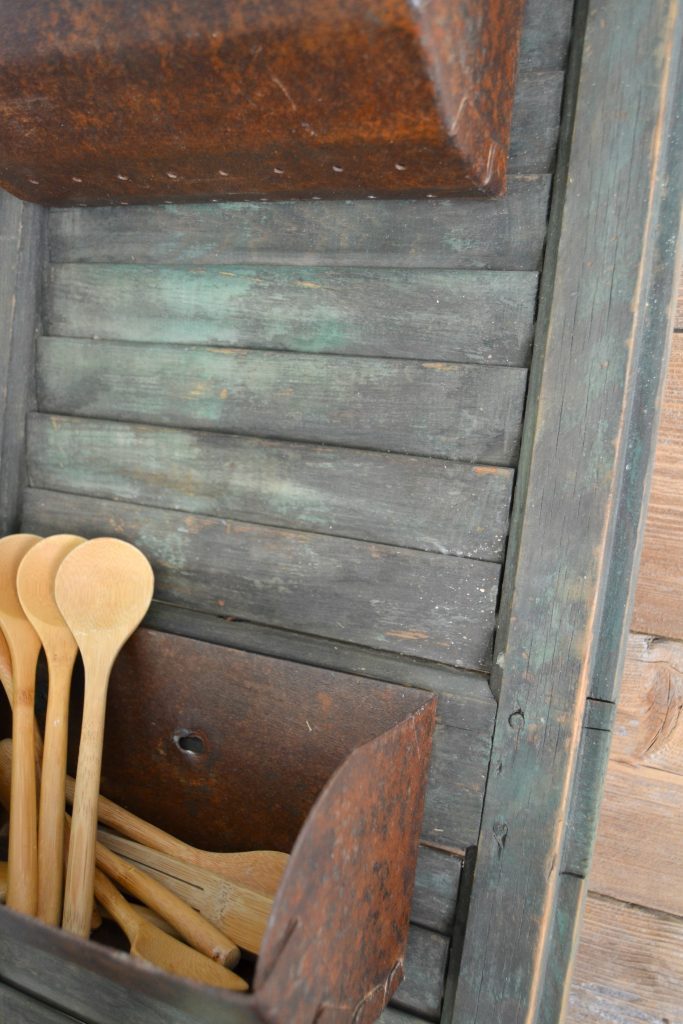 This shutter was from an old farmhouse. There was only one, but this one is so special. The green color is so yummy and the hardware was too good to take off. All I had to do to the shutter was clean it. I didn't want to alter its original beauty in any way.
To attach the bins to the shutter, Matt pre-drilled holes where I wanted the bins hung. (He did this to make sure the old wood on the shutter didn't split when he put the screws in.) Then, he drilled screws (and washers) through the holes on the back of the bins into the shutter itself.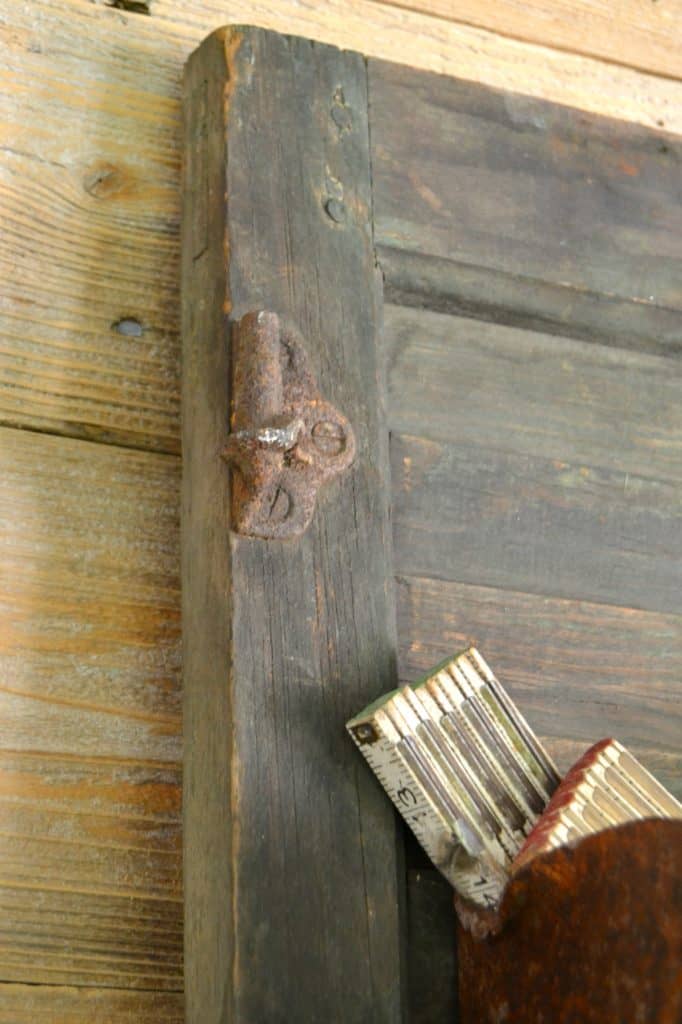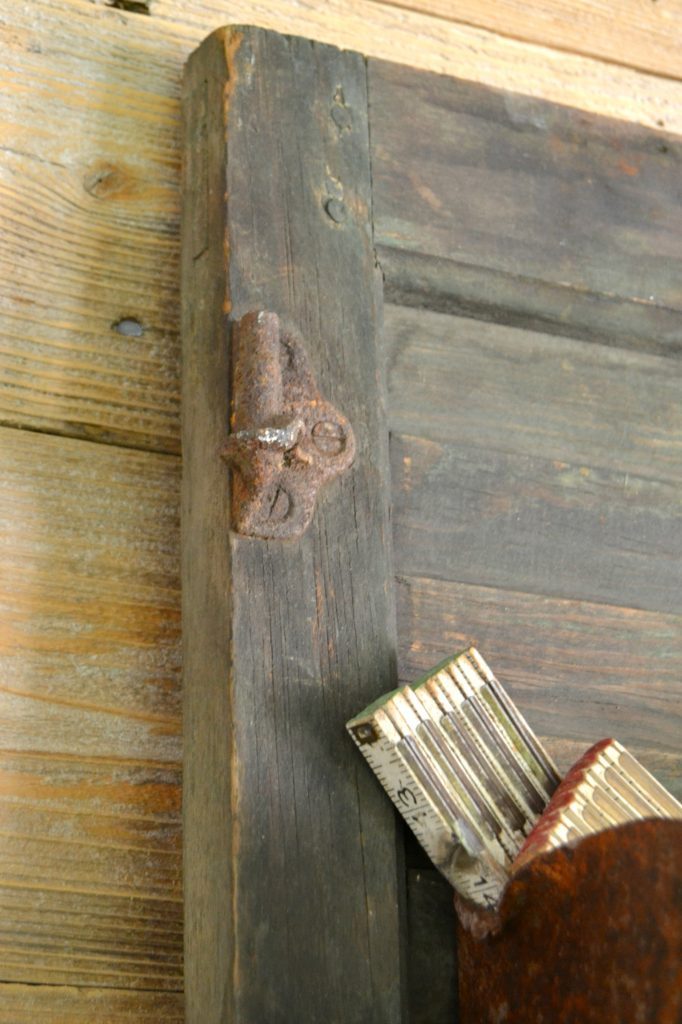 You can see the screws and washers in the photo below.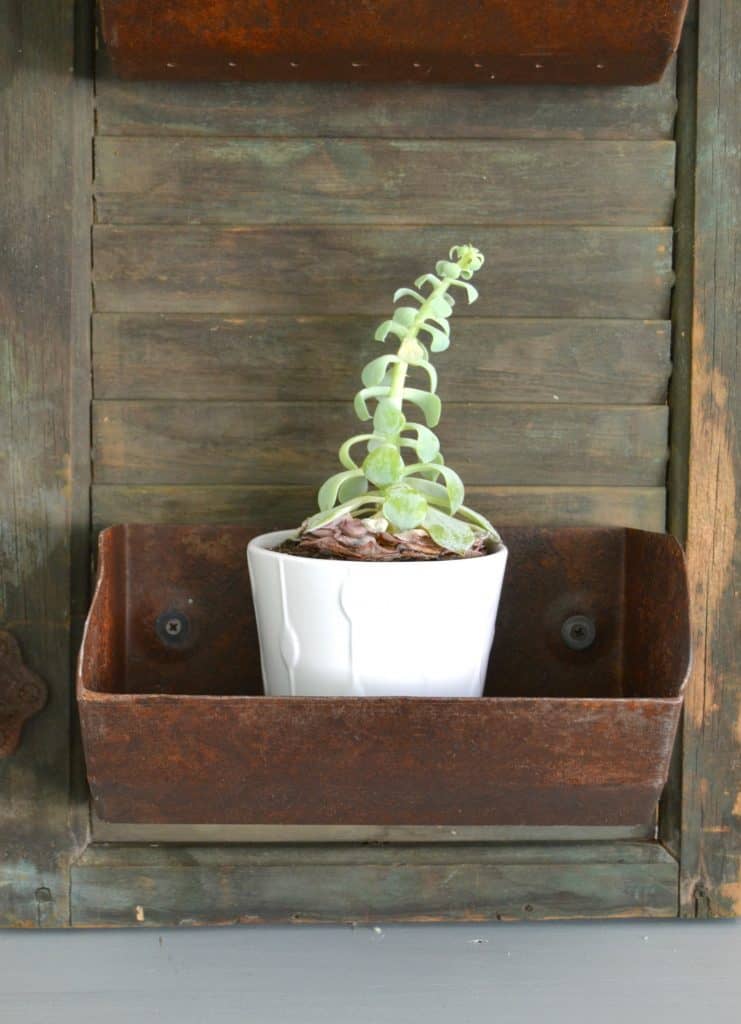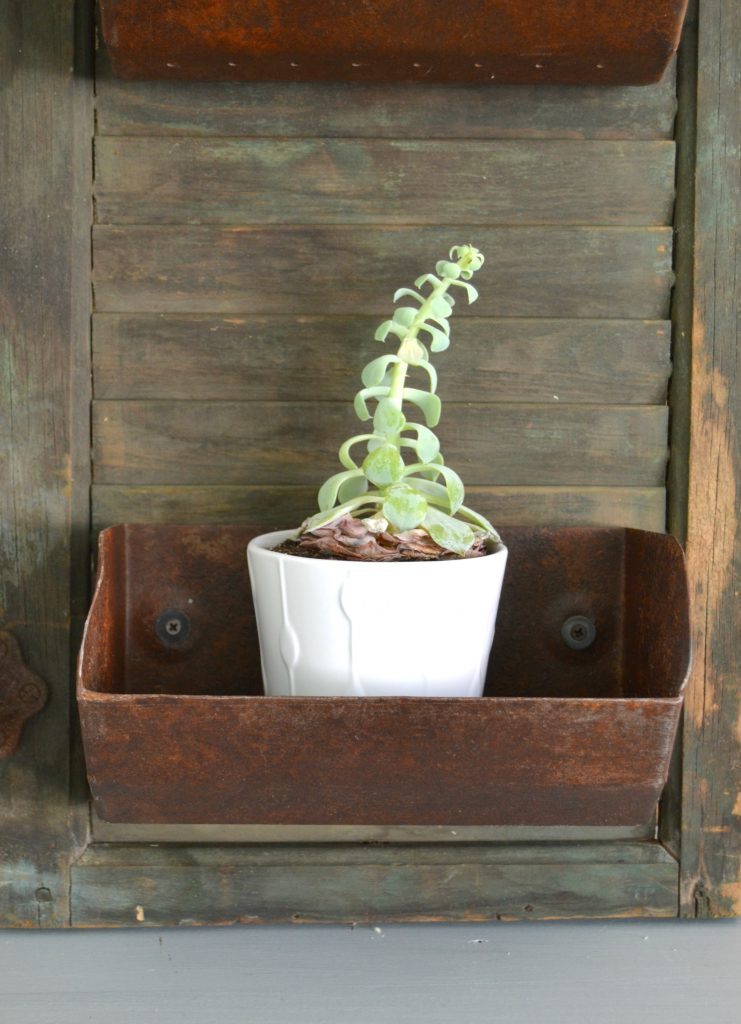 This grain bin organizer can be used for so many things; craft supplies, potted plants, kitchen supplies, office supplies, in a kid's bedroom or even in the bathroom. Farmhouse storage can be used anywhere!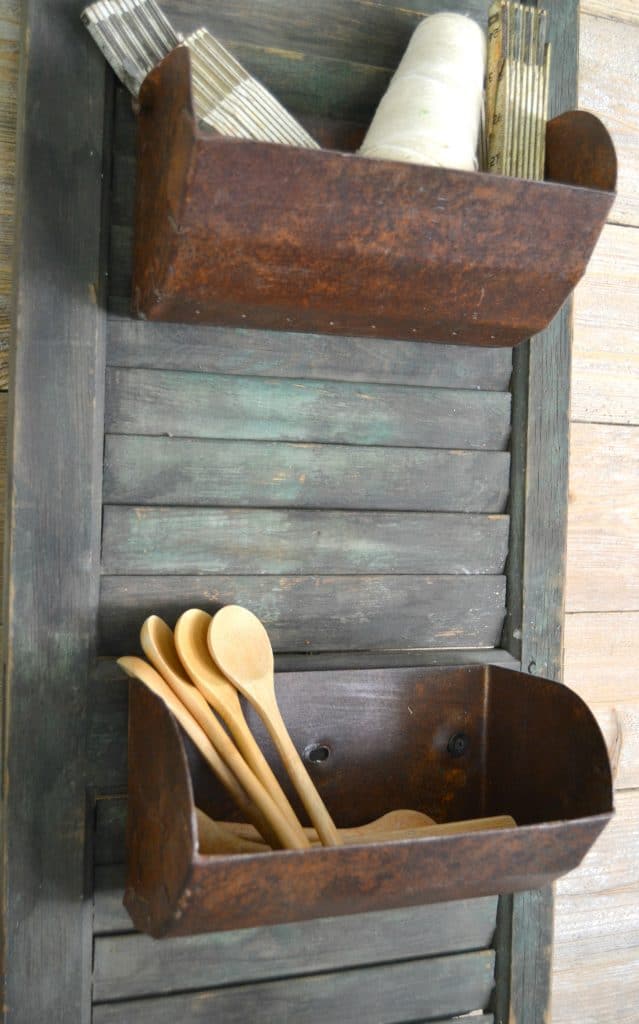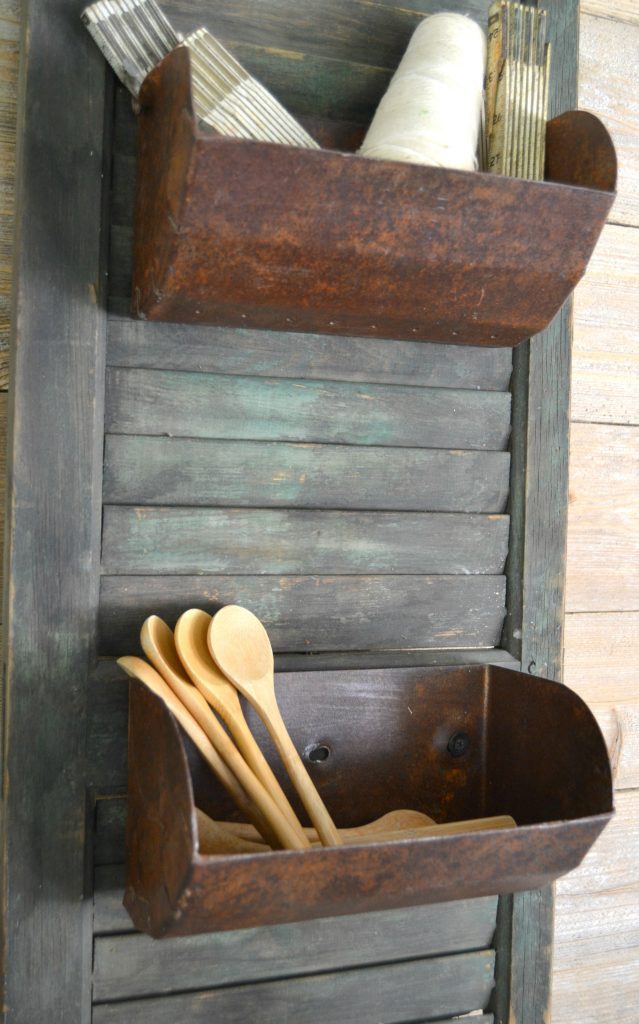 This project was done in no time. Some of my favorite projects are the ones I can put together in thirty minutes or less. I am going to start sharing more of those. They are less intimidating than a repurposed dresser turned bar or bed to bench project and they make the same impact in your home's decor.
What would you use this farmhouse storage piece for?
If you don't have time to DIY a bin organizer, I found some great options for organizing online:
PIN THIS POST!

If you liked this bin organizer, you will also love these posts: