If you read my DIY Grain Bin Organizer post, you know that I love easy DIY projects. The DIY projects that take me thirty minutes or less to complete are some of my favorites. They are also the projects that resonate with people who might be intimidated to do a repurposed dresser bookshelf or a broken end table makeover, but who want to try to DIY some of their decor. I am going to start sharing more of these projects here on the blog.
These simple projects add just as much character to your decor as a bigger project does. Today, is extra special because I am talking about my favorite time of year. DIY autumn crafts are so much fun and these faux concrete pears took me less than thirty minutes to do.
It is no secret that fall is my favorite time of year. There is nothing better than flannel blankets, hooded sweatshirts, "Sweater Weather" candles from Bath & Body Works and cooler temps outside. There. Is. Nothing. Better. We have been so busy with the back porch makeover that I haven't been able to pull my fall decor out yet.
I am itching to get started. I know for a lot of you this is way too early, but in Blog Land, things move a lot quicker than normal. Even though my fall decor isn't out yet, I have scored a few pieces at yard sales that I have been transforming with fall in mind. These Faux Concrete Pears were the last project I finished.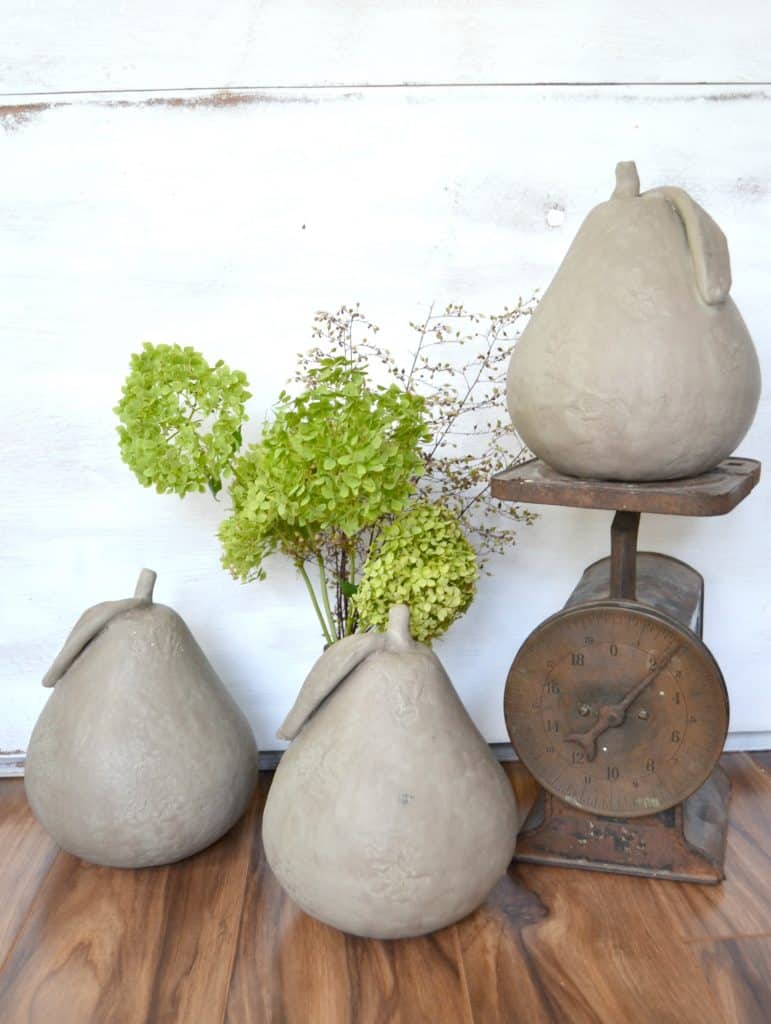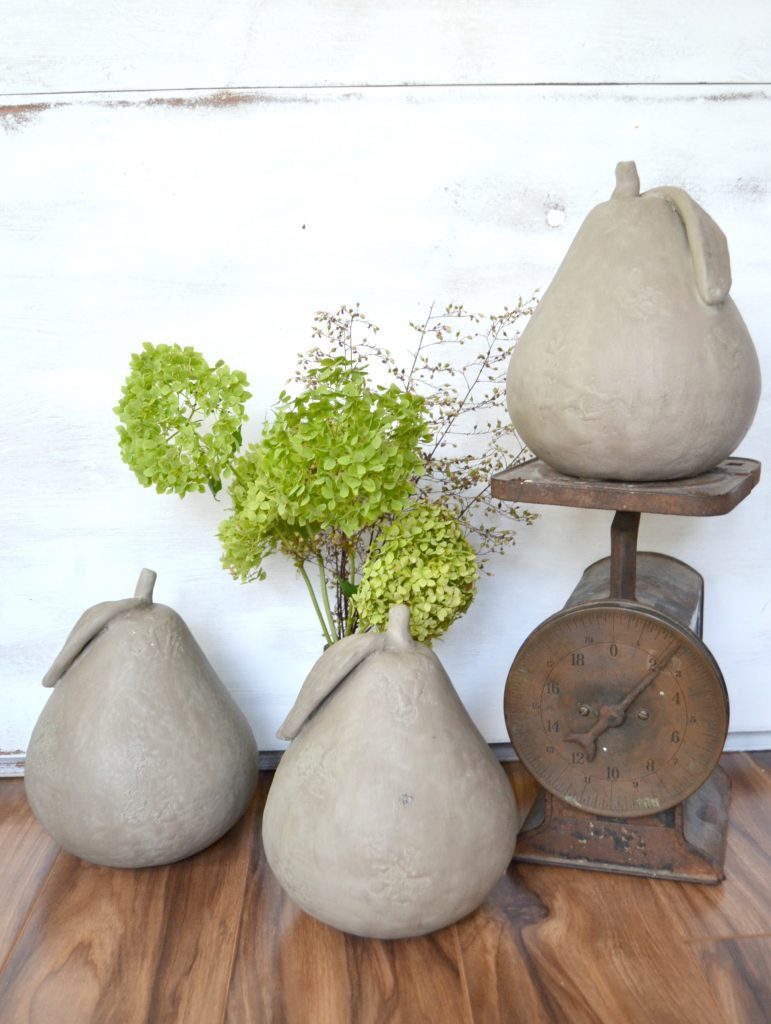 I picked these pears up at a yard sale for 50¢ each.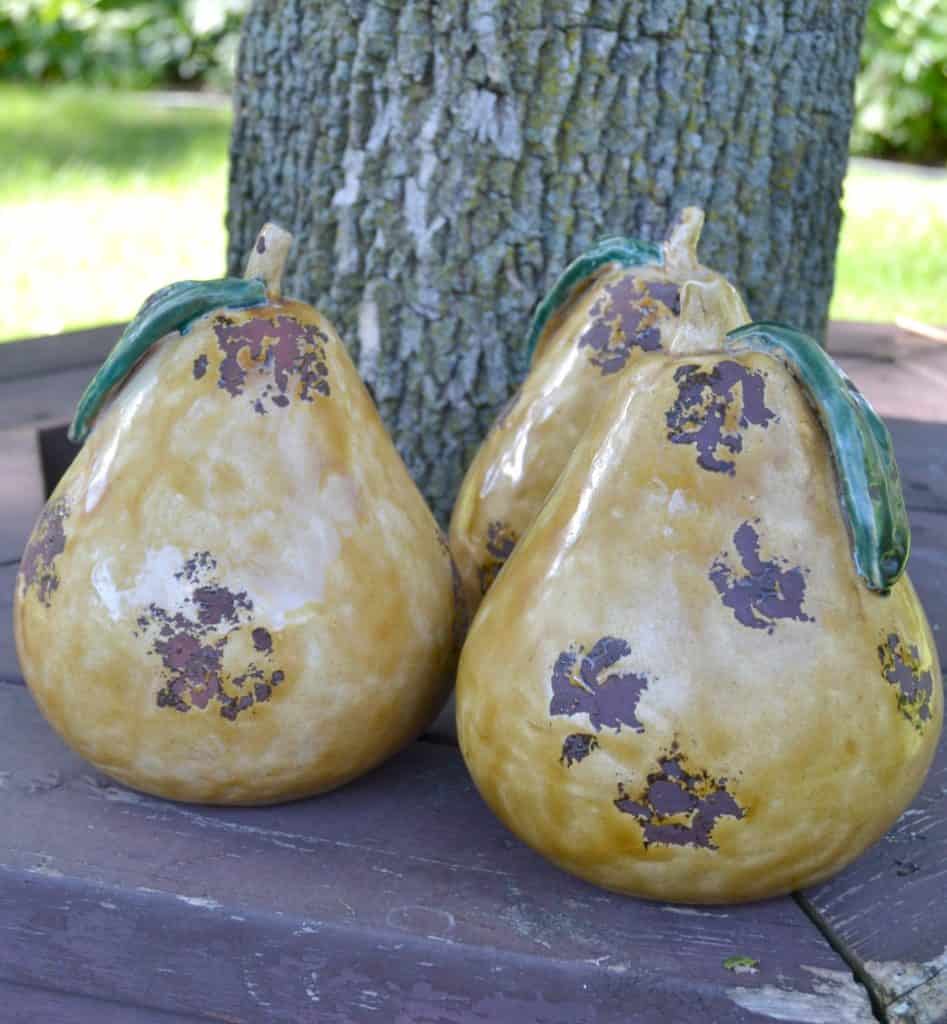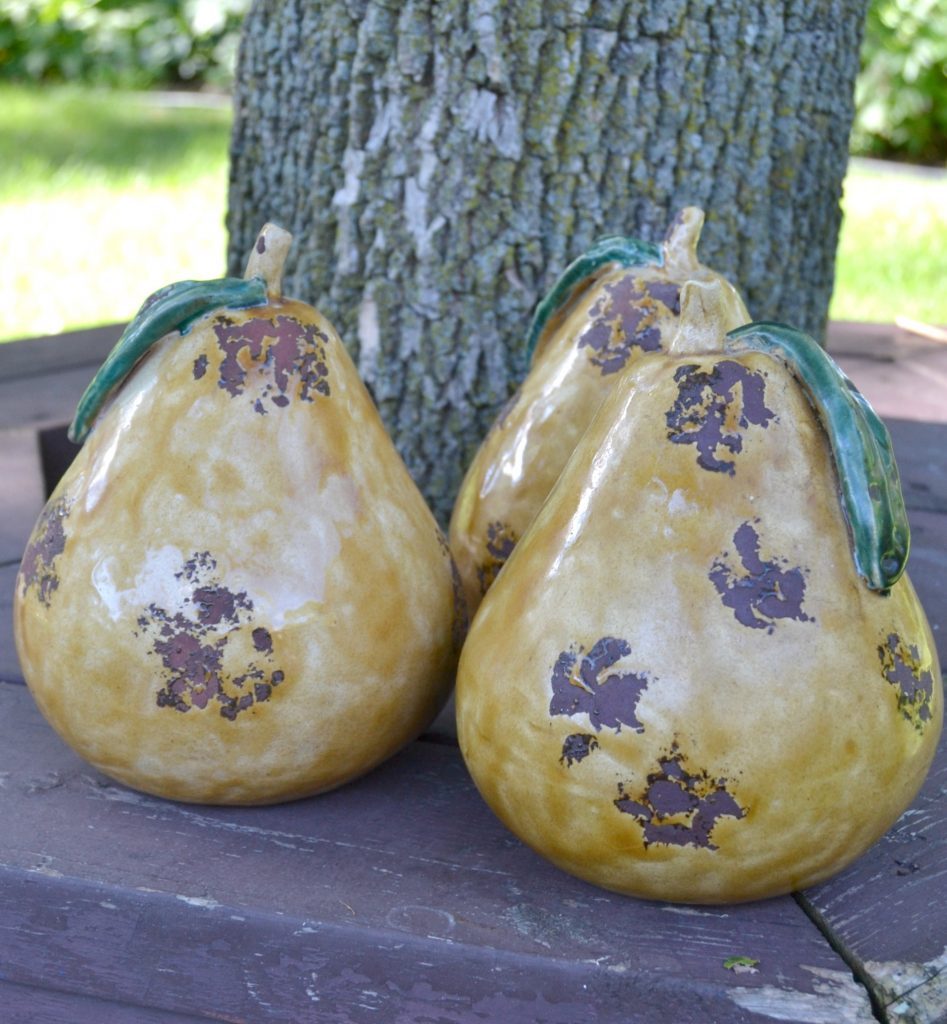 (Affiliate links are used in this post. You can read my full disclosure HERE.)
Supplies Used In These Autumn Crafts:
Ceramic Pears (I found a similar set here, but I would recommend going to your local thrift store to see what you can find. It doesn't have to be pears. I can be anything that strikes your eye that you think would look great in concrete!)
Directions For These Autumn Crafts:
The first thing I did was set up my small HomeRight Spray Shelter. This thing is so handy to have. All of my smaller projects are now being done in it. I don't have to waste so much time trying to find paper or a tarp to put under my projects. I just set this thing up and I am ready to paint.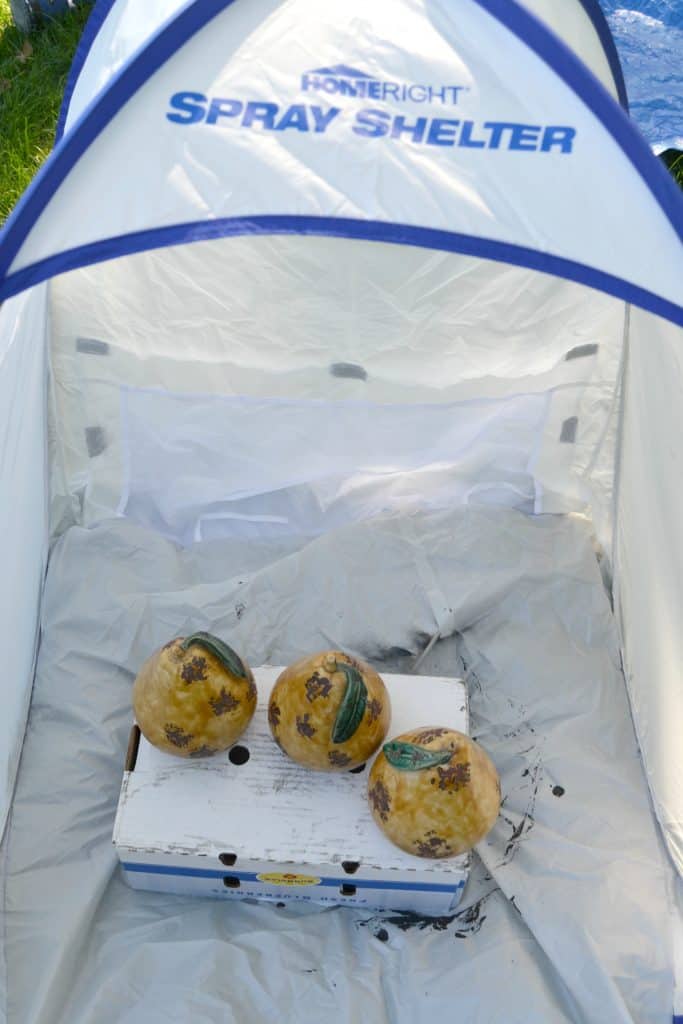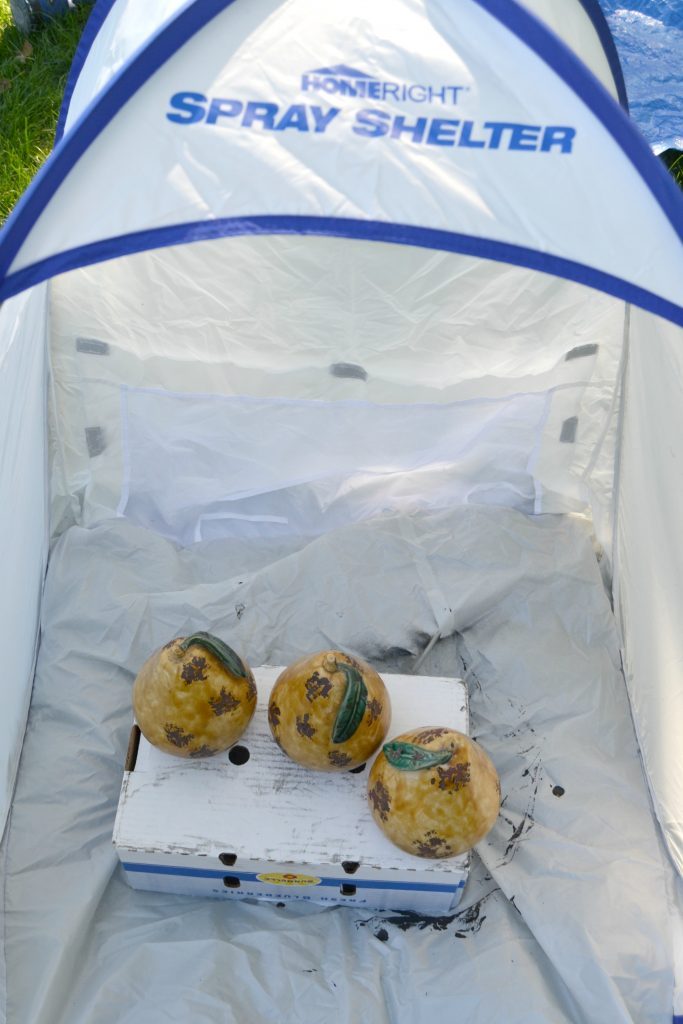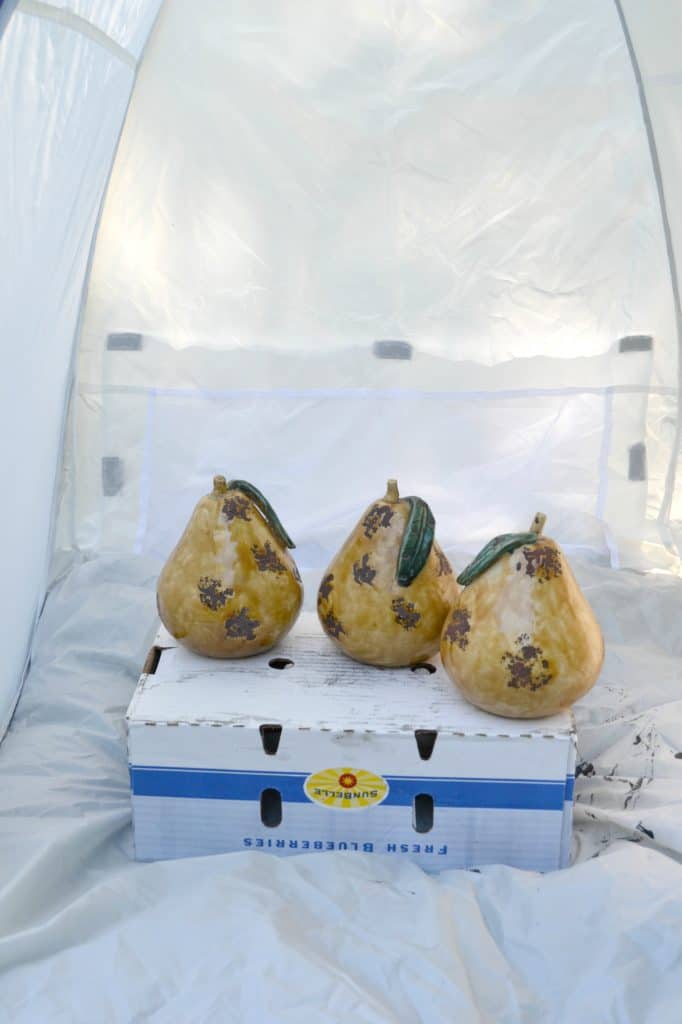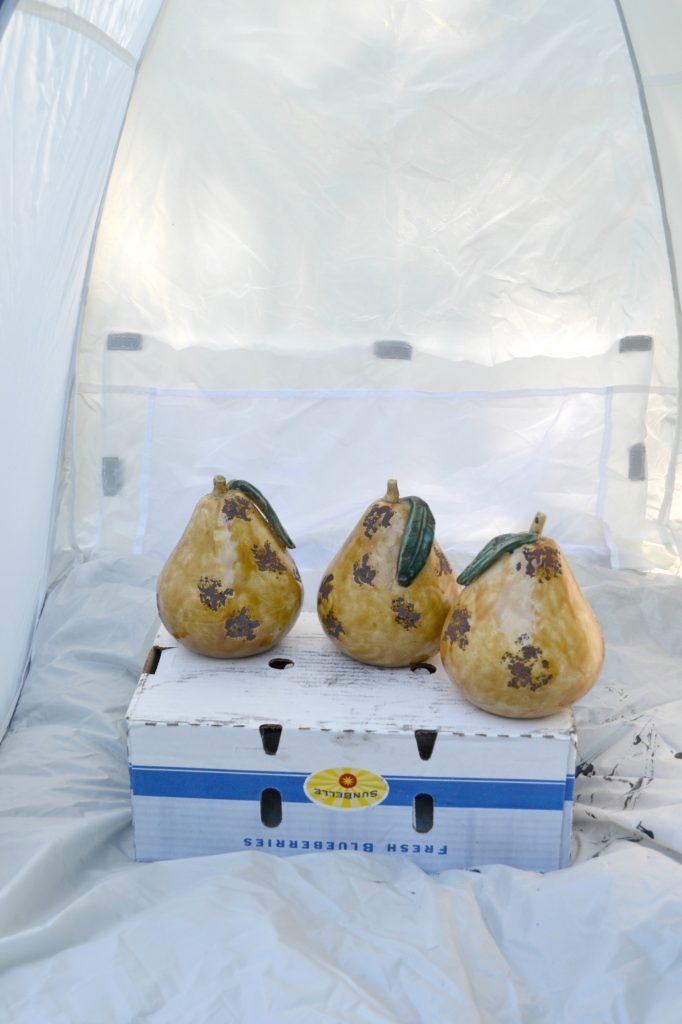 My first idea with these little pears was to just paint them a creamy white. I used Rustoleum Spray Paint in "Heirloom White" all over them. I did two coats and was not happy with the way they looked. The darker spots on the pears were not covering up and I really just thought this project was a wash.
I was going call it quits with the pears and move on to the next project. (Hence, the reason I don't have a picture of these guys after I painted them the creamy white.)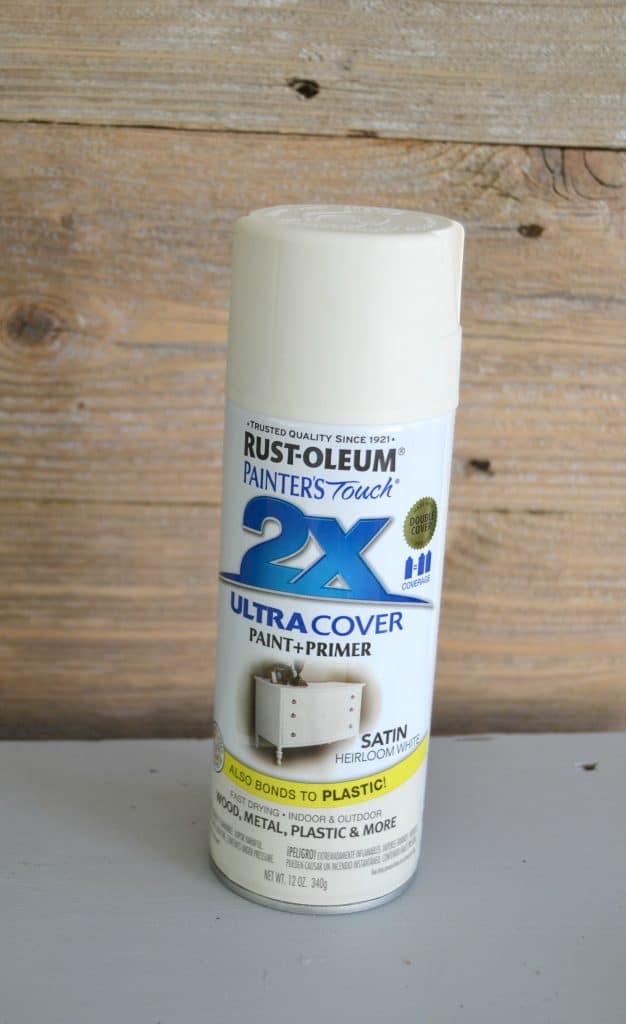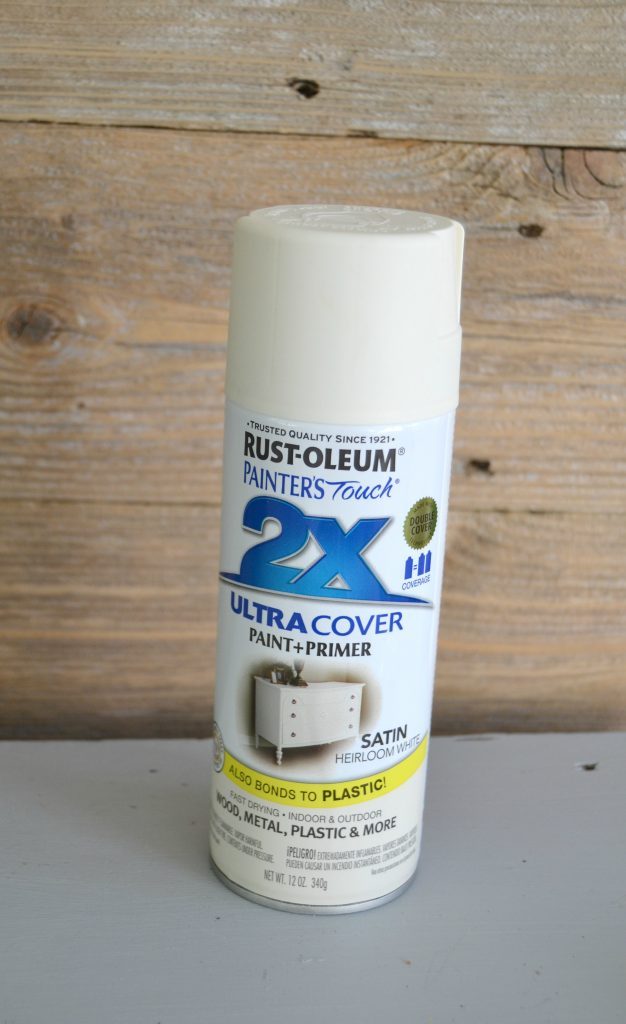 After the white pears were sitting on my counter for a few days, I thought maybe I could make them work. Maybe I could make them look more like wood??? I was willing to give it another try.
I gave them all a coat of "Linen" from Fusion Mineral Paint and a new vision came to life. They looked a lot like concrete! And, I loved them! They were neutral yet had an industrial vibe now. They were going to work great with the fall decor in our home.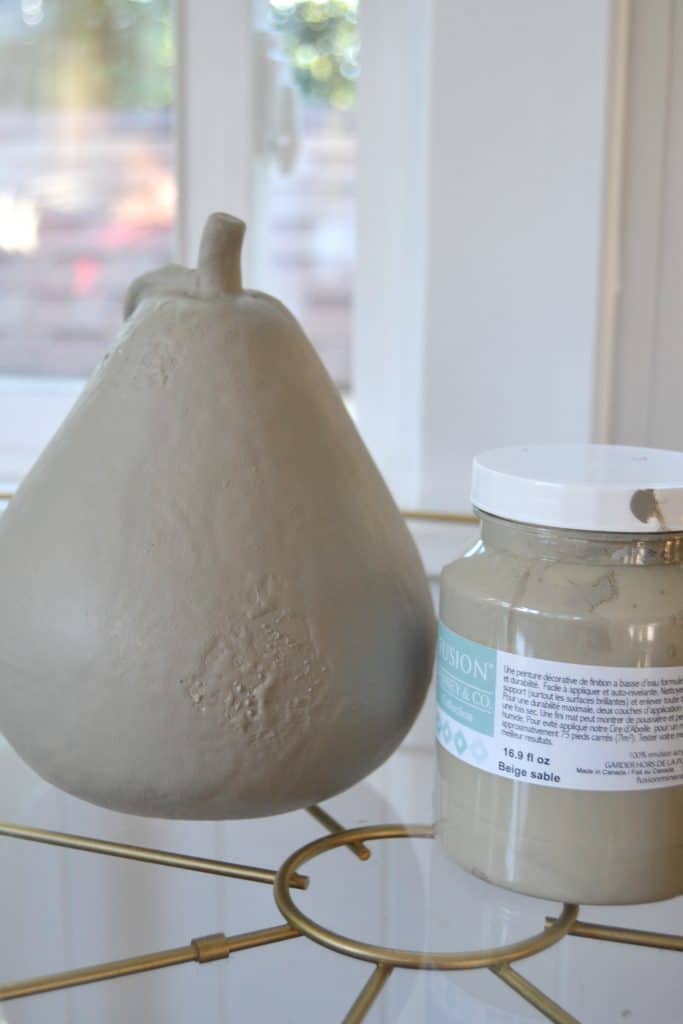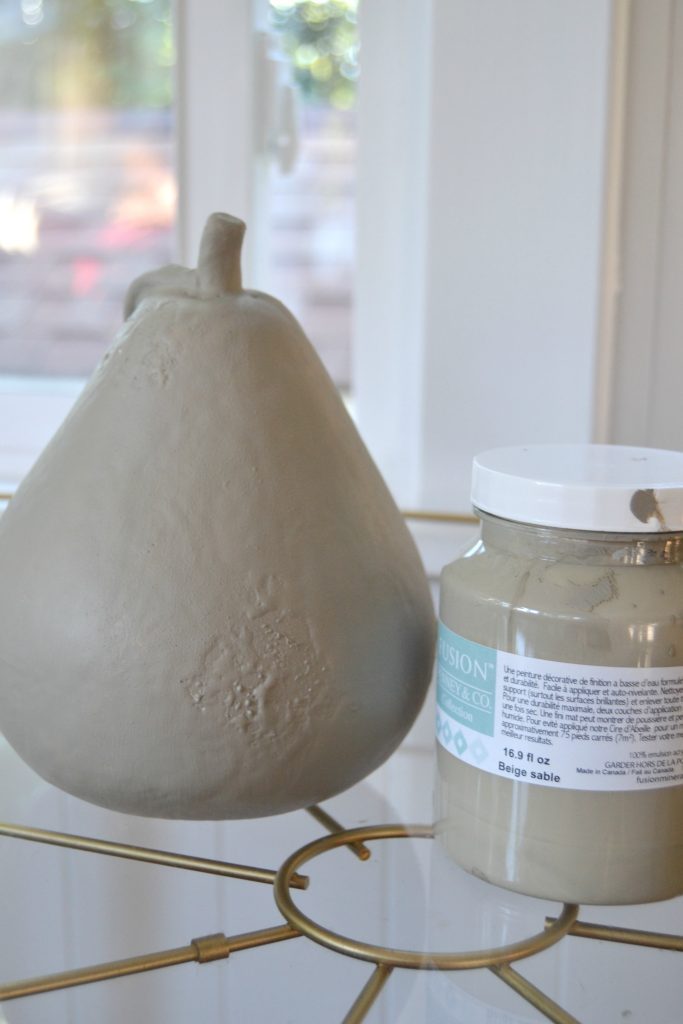 But, of course, I can't leave well enough alone. I thought the pears needed a little more depth and texture so I rubbed antiquing wax all over them. It is exactly what they needed to finish them. They didn't look so "flat" anymore.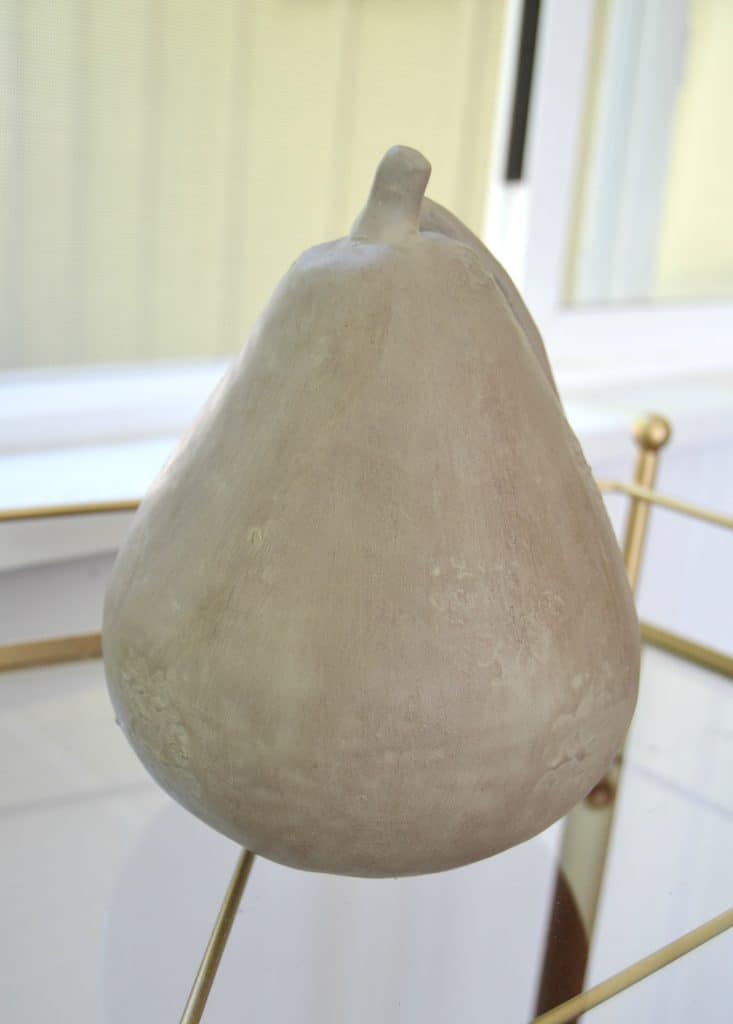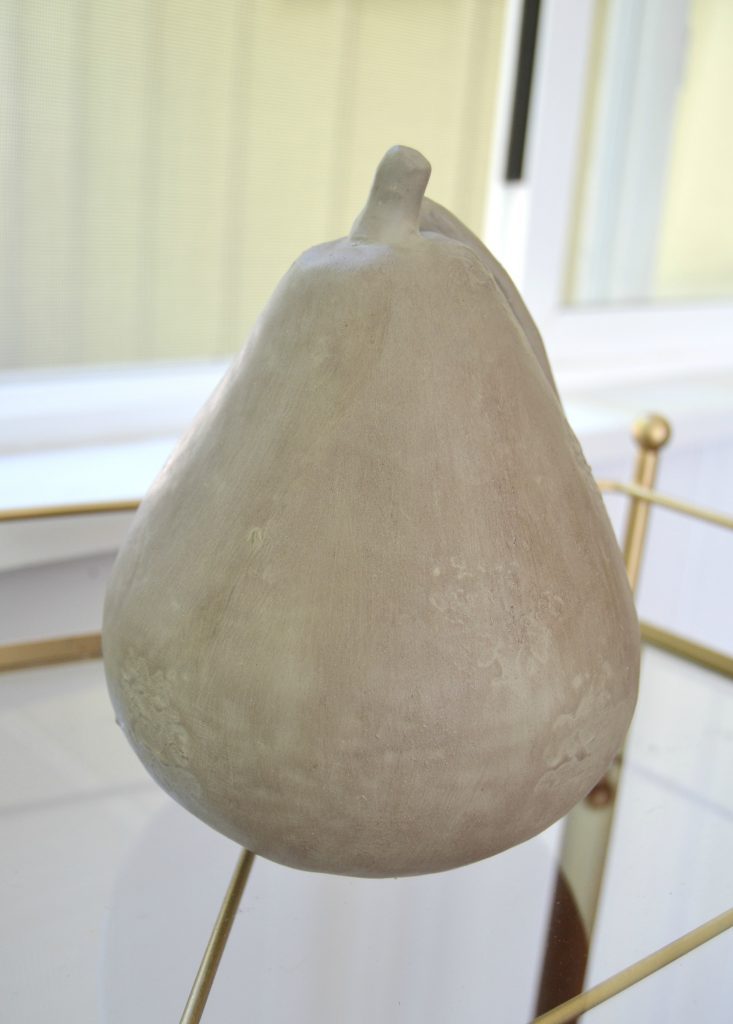 It still amazes me how much they look like concrete pears.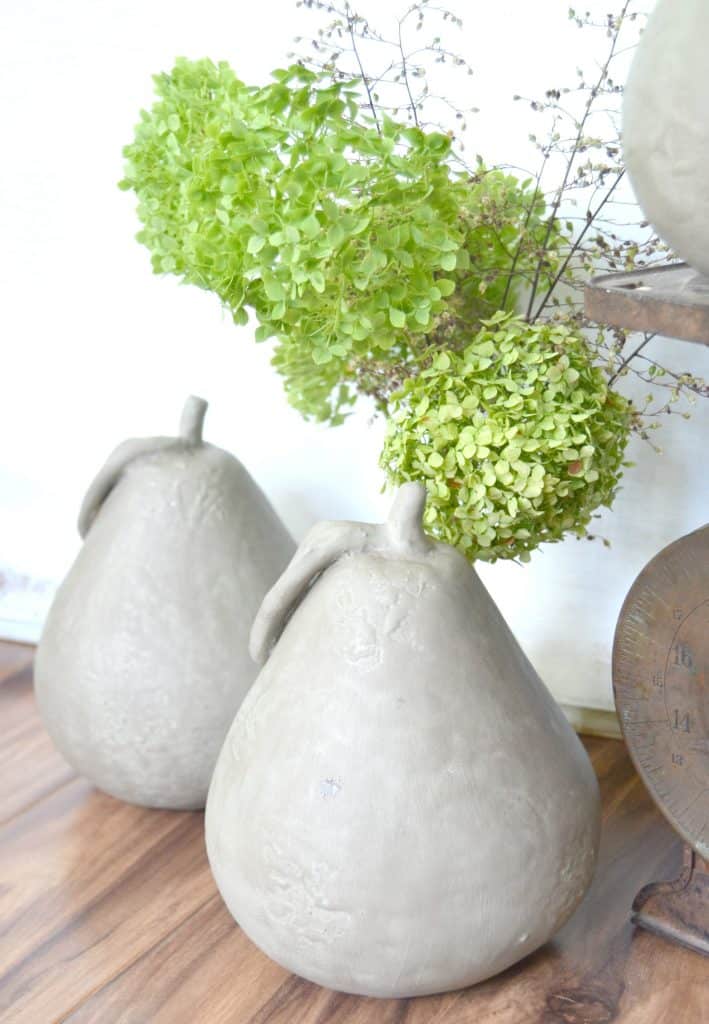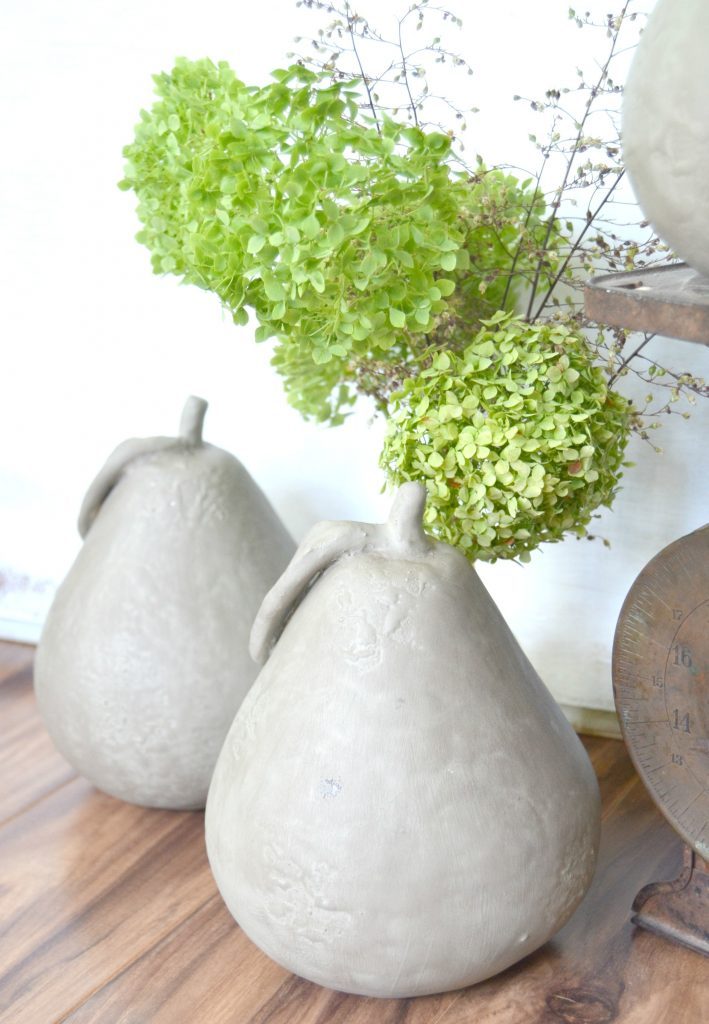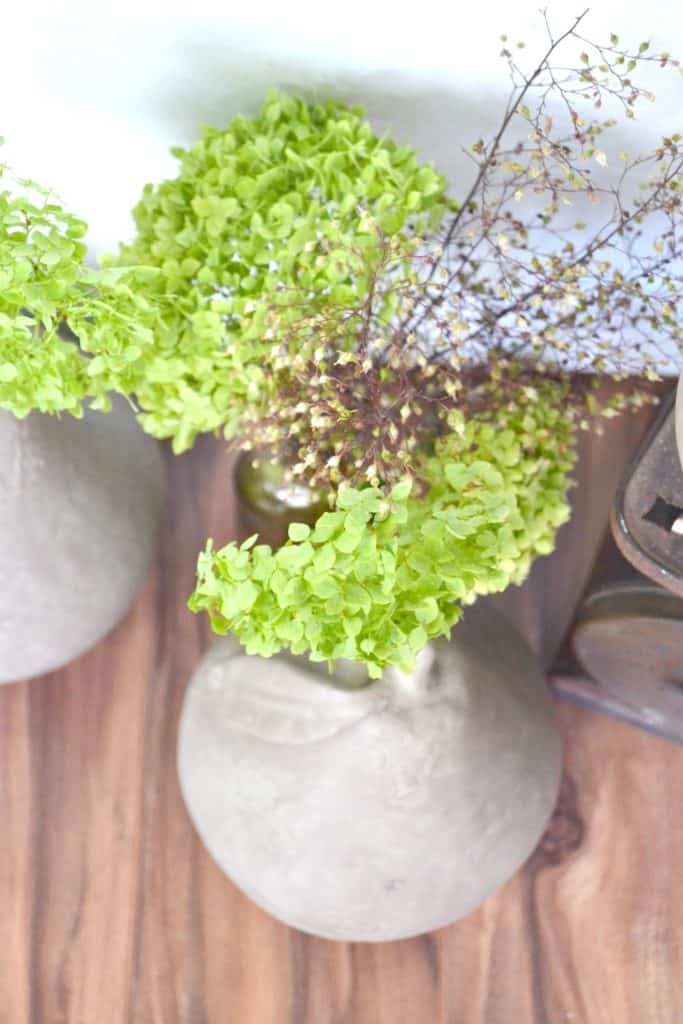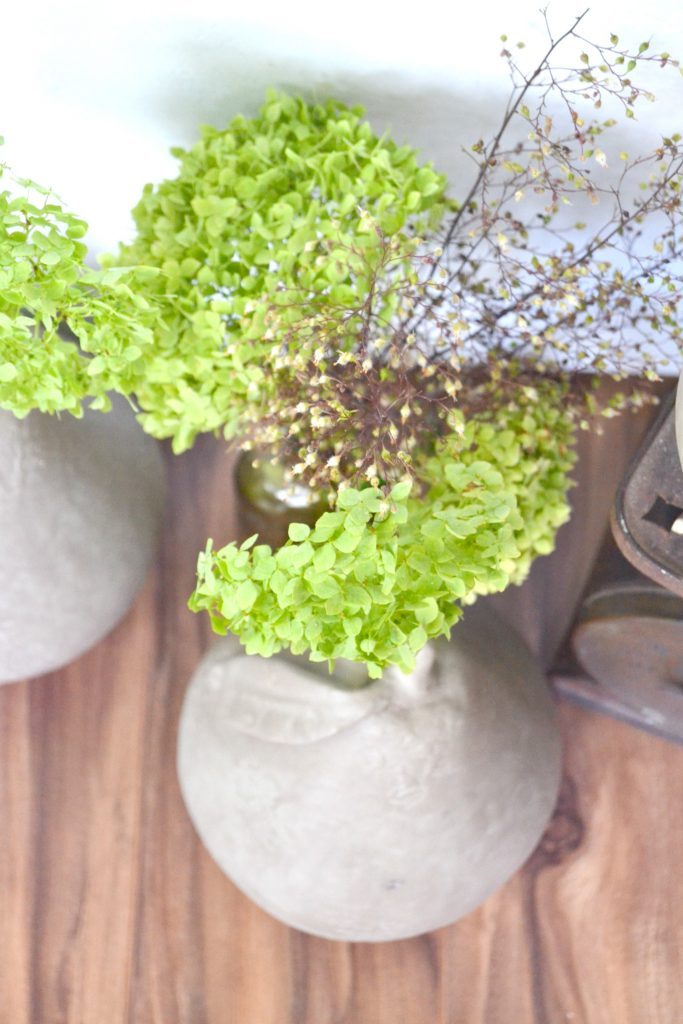 After I got these done, I was itching even more to get the rest of the fall decor out.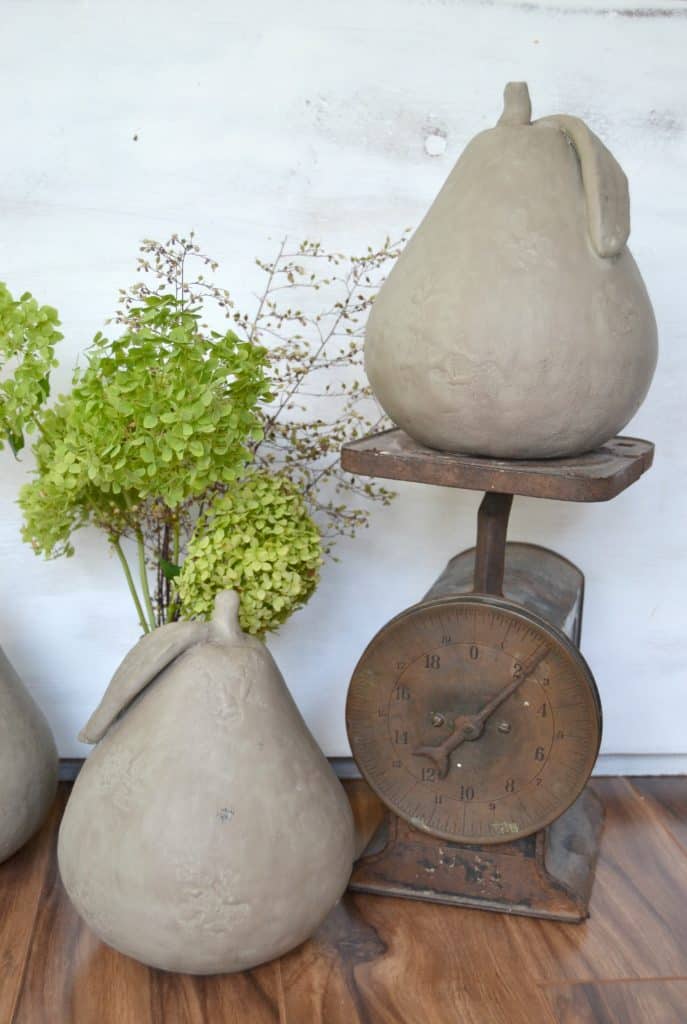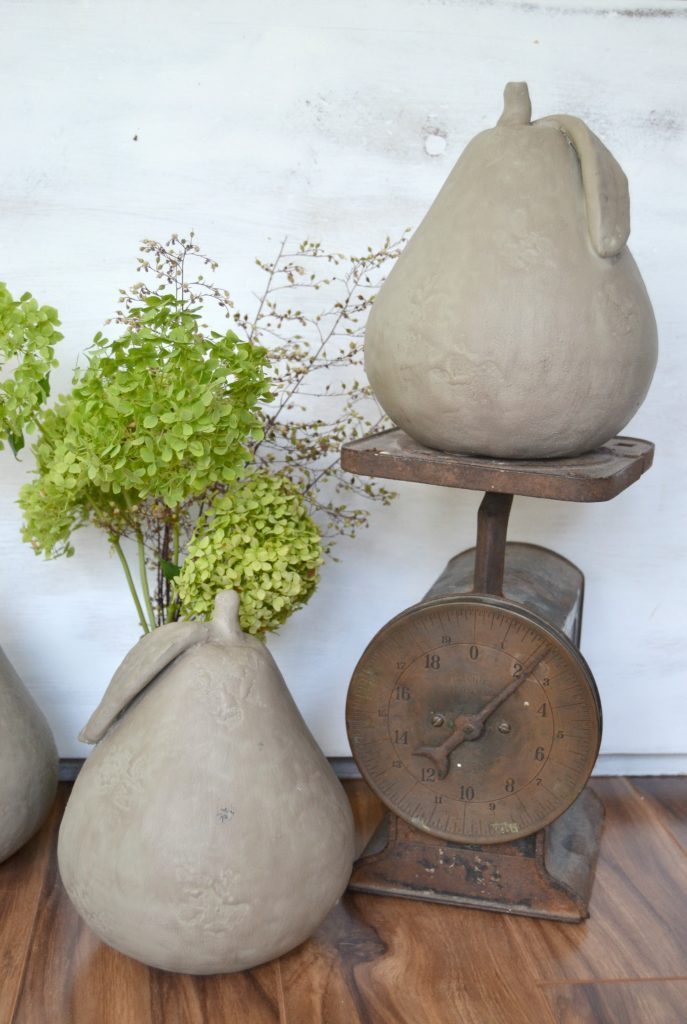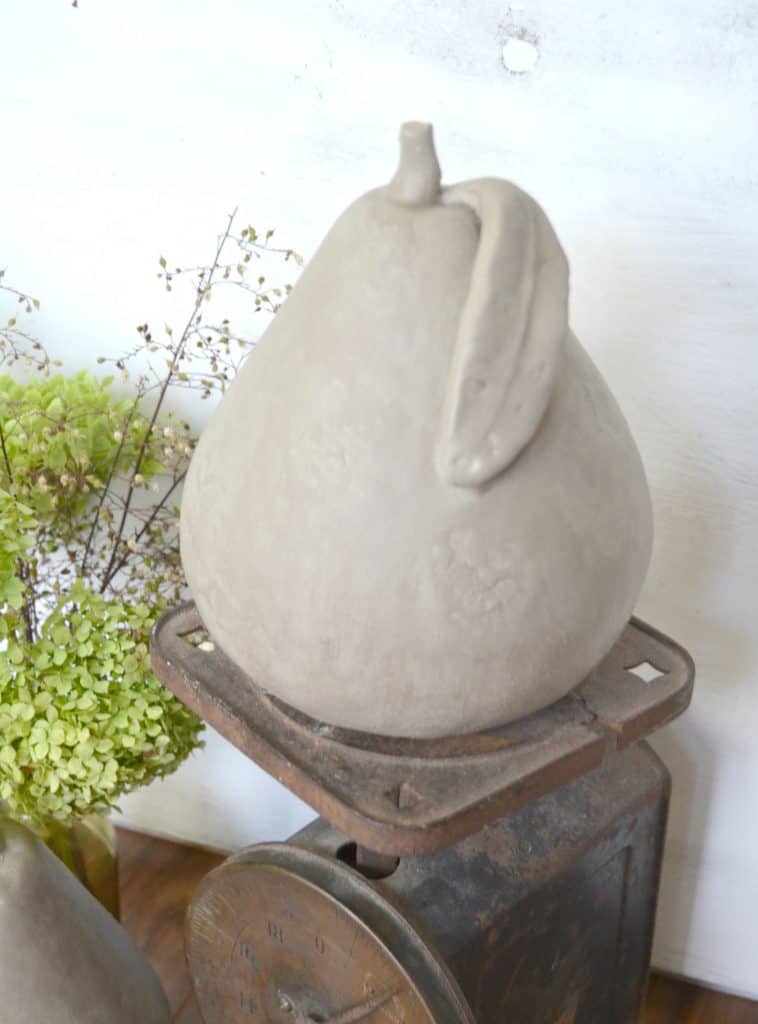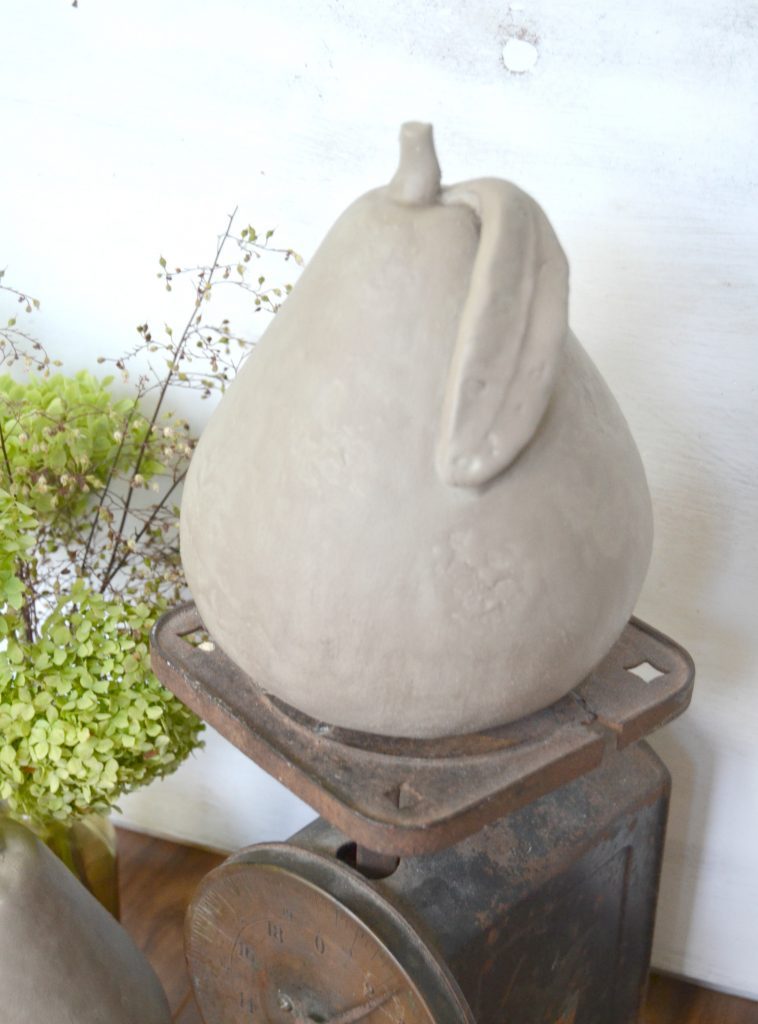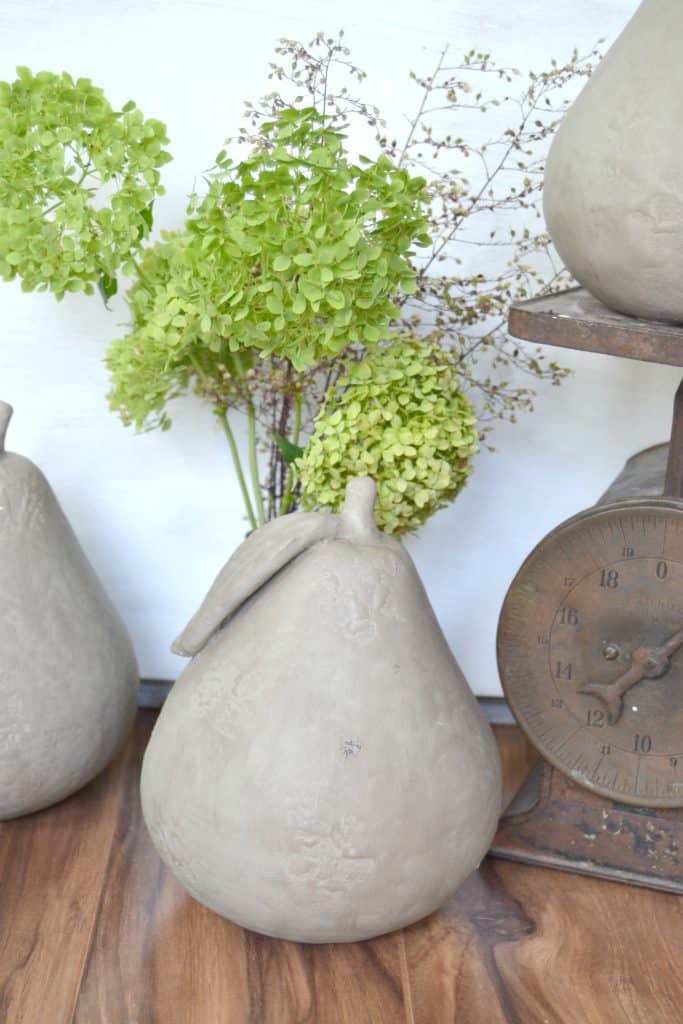 This project is another great example of being flexible when you are DIYing. There are a lot of times when projects won't work like you planned. I still get frustrated when that happens, but I have learned to walk away from it for a few hours or days and revisit it with a clear mind.
I am excited to find more things that I can make look like concrete. Think of all the possibilities. When do you start decorating for fall?
PIN THIS POST!


If you liked these autumn crafts, you will also like these fall posts:
DIY Fall Decor: Paper Leaf Wreath
DIY Fall Decor Tutorial: Bushel Basket Tier
Fall Decorating: Witch Hat Wreath