Ever since sharing the wallpaper we put up in Gabrielle's bedroom, I have gotten some questions about wallpaper for girls; including where to buy it, patterns that are good and what it costs.
Gabrielle and I browsed all over the internet and looked for wallpapers in many stores when we decided we were going to give her room a makeover. I wanted to take our time in planning what we were going to do because I wanted to make sure she loved every inch of it when we were done. In the past, I have rushed through makeovers in our home because I just wanted a change and then, after a couple of months, didn't like it at all. We knew we wanted to add wallpaper so we started browsing around for that early in the planning stages.
I have to say that this bedroom makeover turned out so well. We love every inch of it. Once we started making some decisions (the bed and the wallpaper), I feel like everything else just fell into place. It is so crazy when a makeover happens like that because I feel like it was meant to be. If we were really struggling and not getting anywhere in her room, I would have known we had rushed it and we wouldn't love it in the end.
The wallpaper alone, changed the entire space. But, once we got everything else in the room, it blended together so well and seemed like it was all supposed to be there from the beginning.
I have written a few posts about the changes we made in Gabrielle's room. You can find the bedding we chose HERE, our first wallpapering adventure HERE and the nightstand I thrifted and made over HERE. Hanging wallpaper was something we have never done before and we were really nervous to try it, but are so glad we did. The process wasn't horrible and the outcome was OUTSTANDING!
After I got a few questions about wallpaper for girl's rooms, I thought it would be fun for Gabrielle and I to sit down together and come up with a good list of our favorite choices we found along the way.
This makeover has been so much fun for so many reasons, but I have to say that having Gabrielle be at an age where she really has a voice and an opinion, made it extra fun. She definitely has a knack for decorating, but needs to get more confident in her choices. She would find something she liked, but would ask me if I thought it would be good in the new room. We were "partnering" on this project and it made me think that maybe we can partner on more projects like this as she gets older and continues to like it. I am keeping my fingers crossed. 🙂
Okay, let's get to some great options for wallpaper for girls that Gabrielle and I loved when we were searching for her bedroom.
(Affiliate links are used in this post. You can see my full disclosure HERE.)
Click on the pink words under each wallpaper sample to get more information.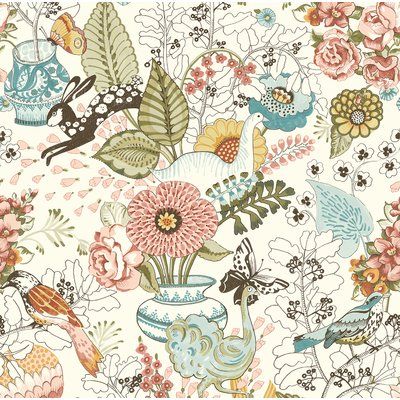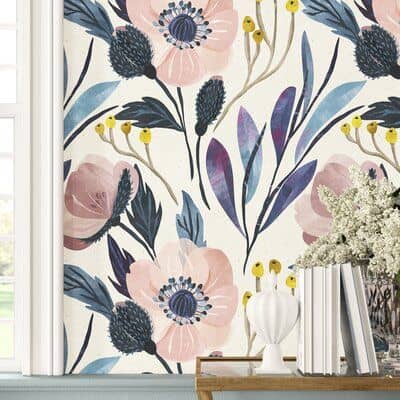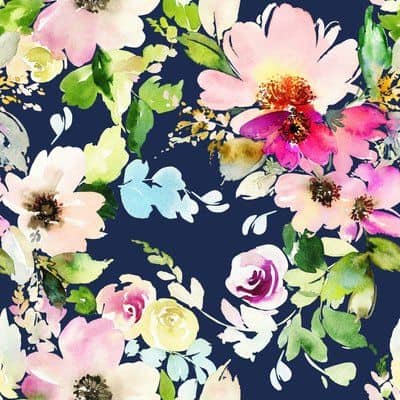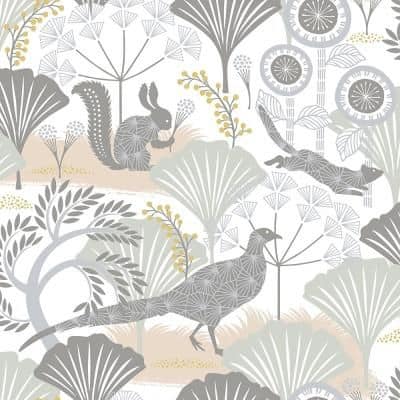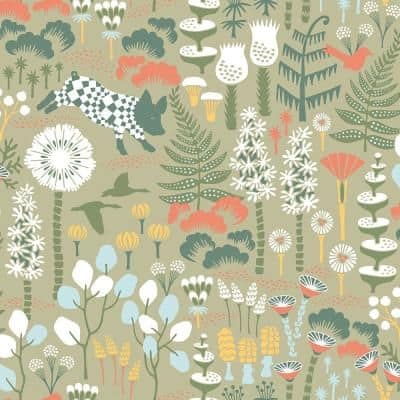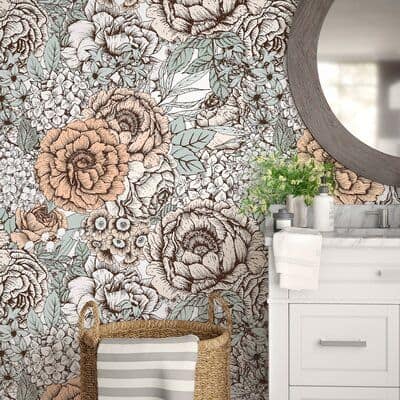 How To Choose Wallpaper For Girls:
I think the biggest thing that helped us when we were choosing wallpaper was that Gabrielle knew she wanted a floral design that was a larger-scale pattern.
That was so helpful when narrowing down our search. She also knew the color palette she wanted to stay in. That was another huge help. Now, don't get me wrong, as we were searching all over for wallpaper options, there were a few times that she second-guessed herself. I knew that would happen as we started looking, but I found a way that helped us stay focused and on the right path in choosing the wallpaper.
I would save the photo of any of the patterns she liked and put them all together in a word document. Once she saw them together, she didn't like certain ones she thought she did and could eliminate them pretty quickly. I think seeing them all together really solidified what she really liked. She kept coming back to her first choice. Another tip I would give anyone doing this for the first time is to order a sample if you can. Wallpaper isn't cheap, so to ensure you are getting the one you really like, a sample can make you feel more at ease because you can see it in the space.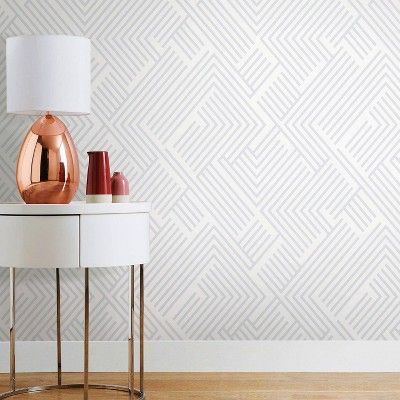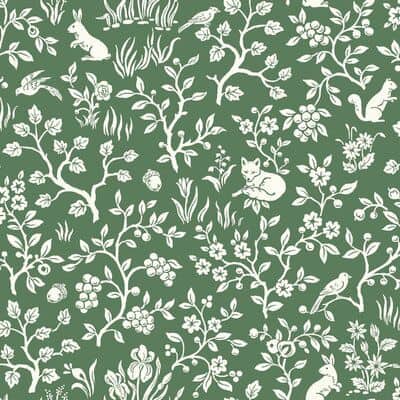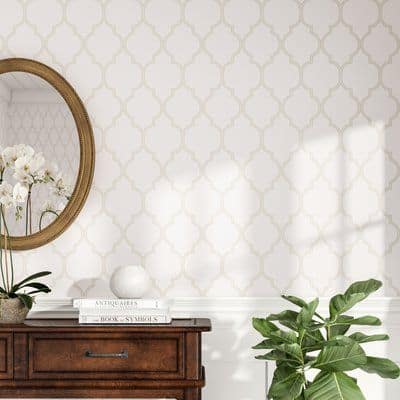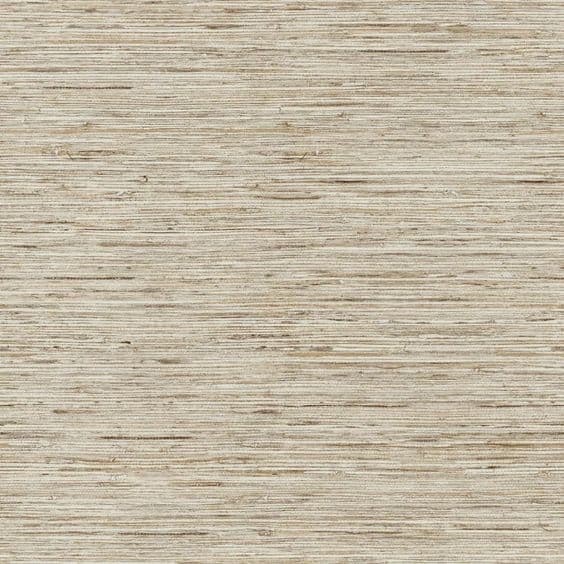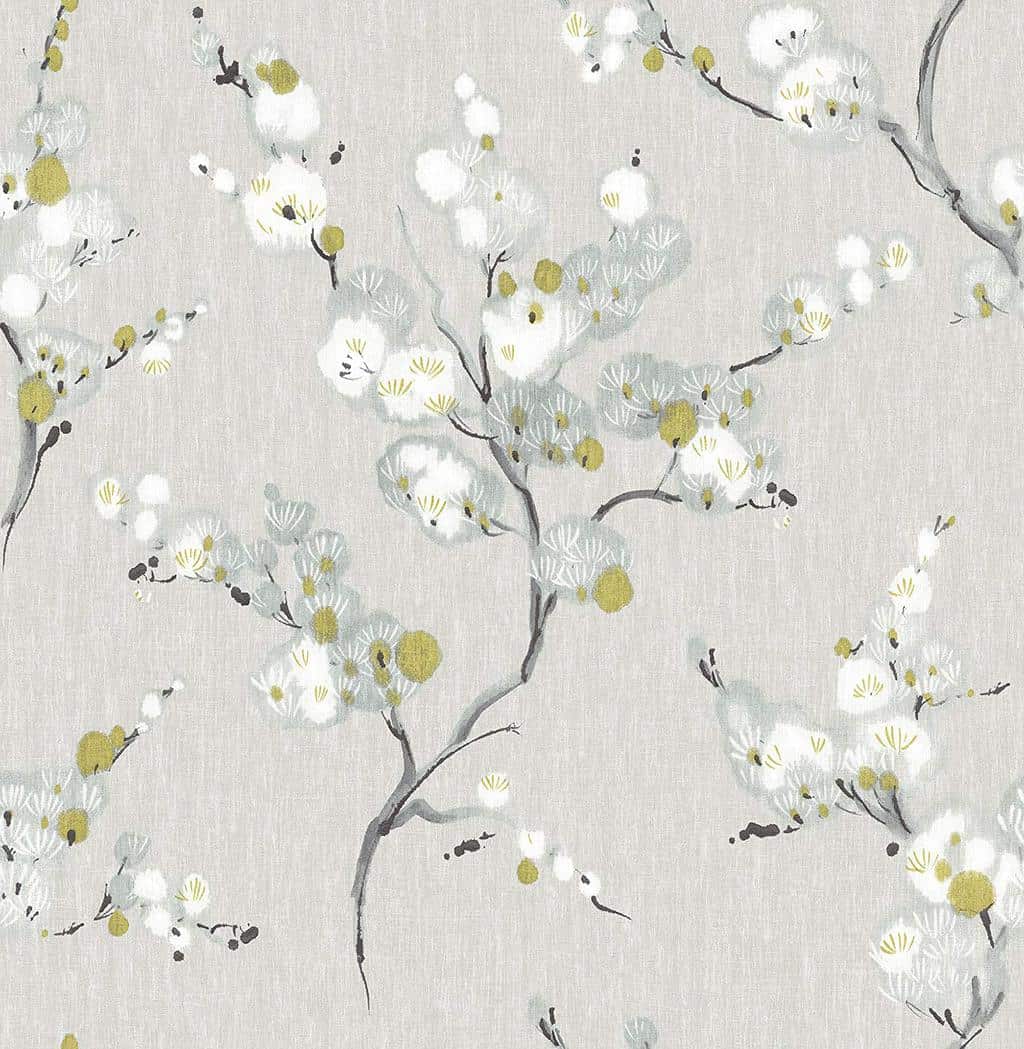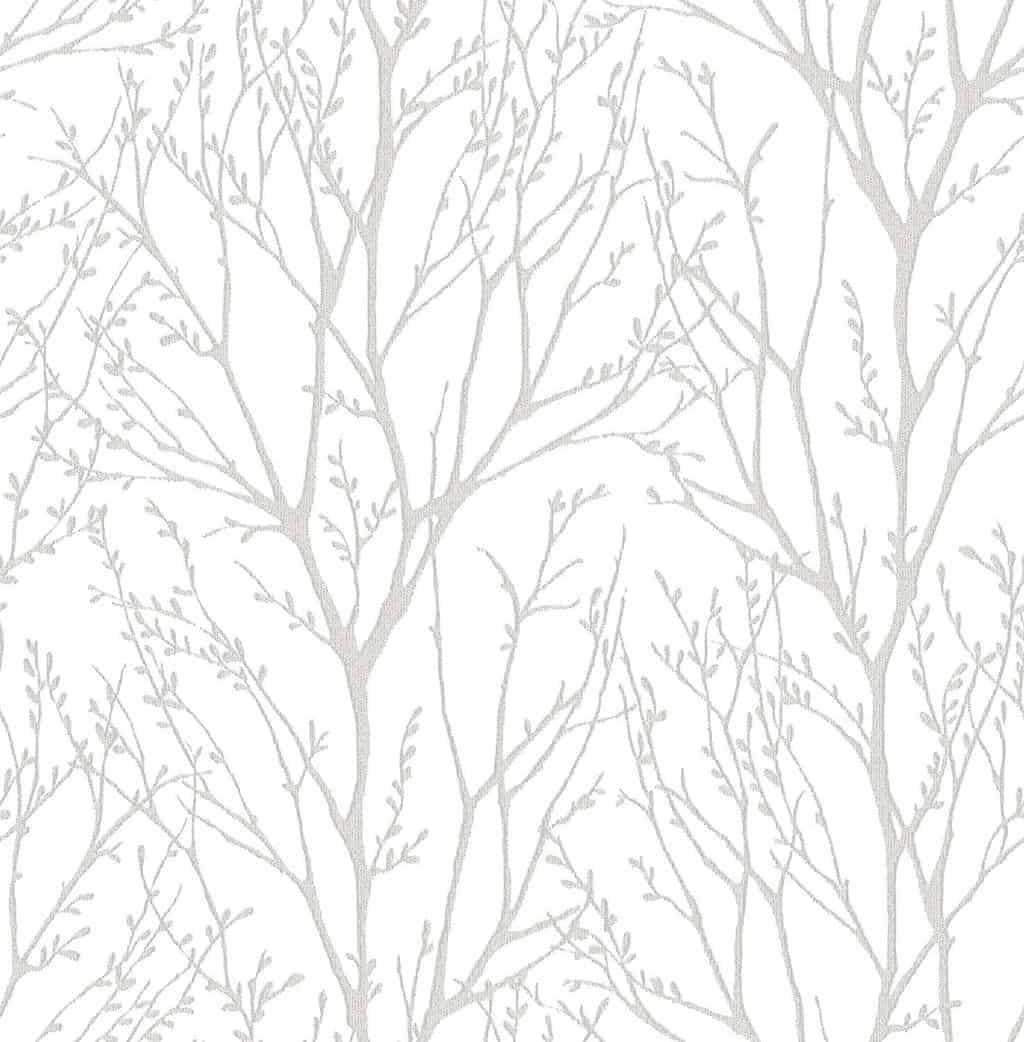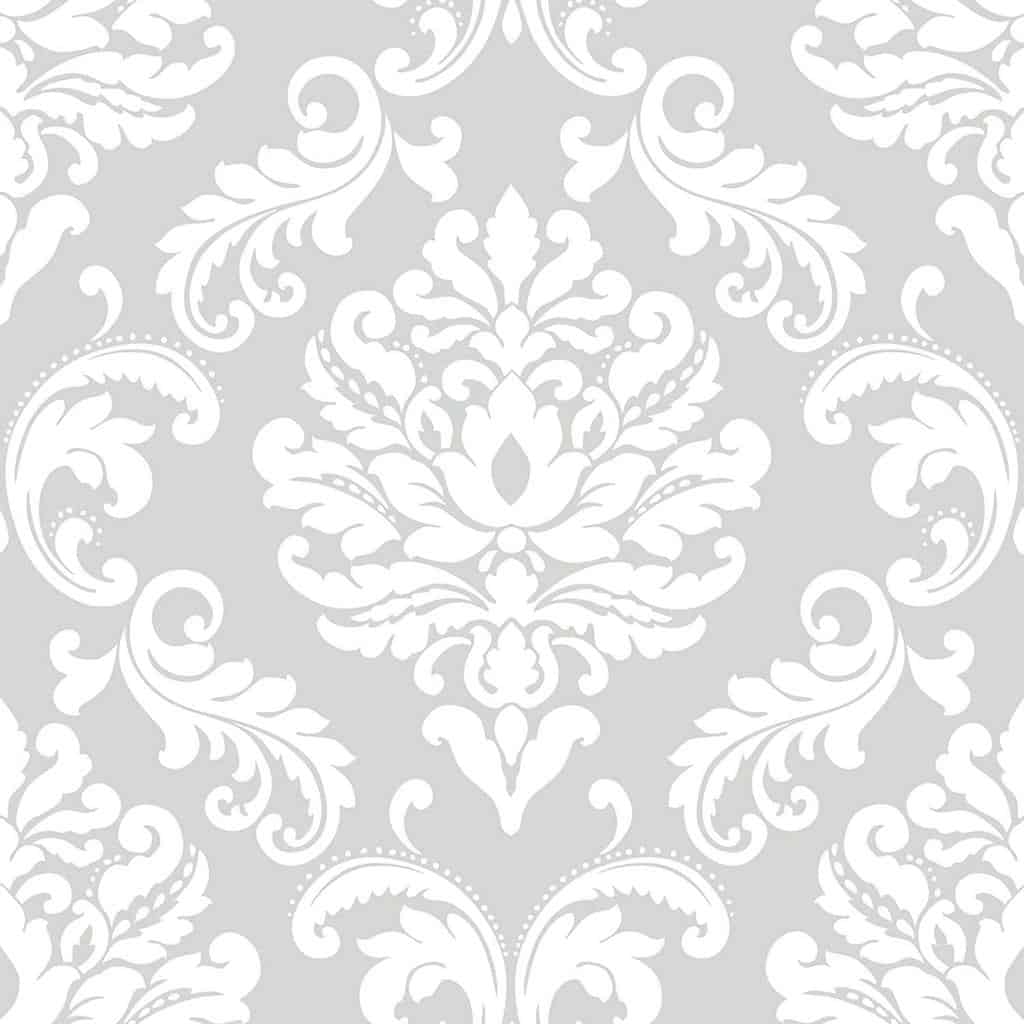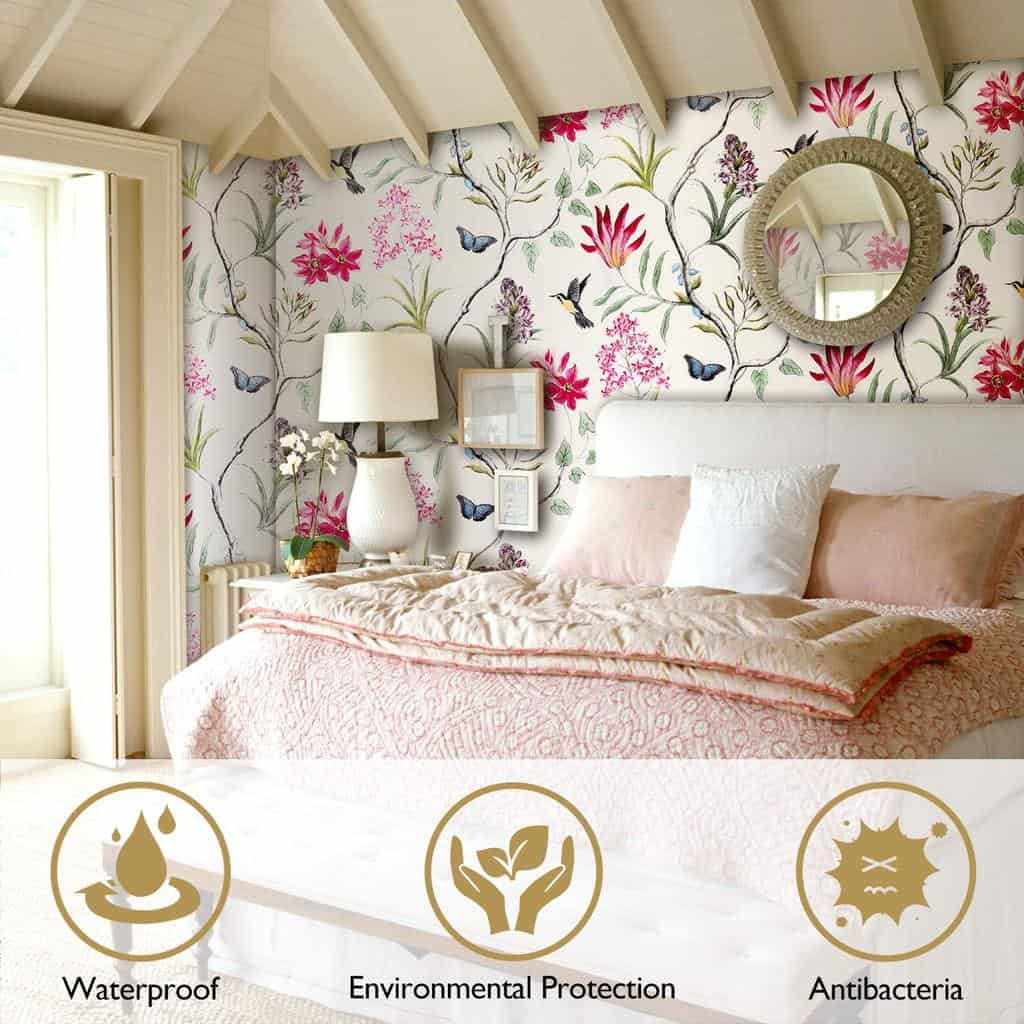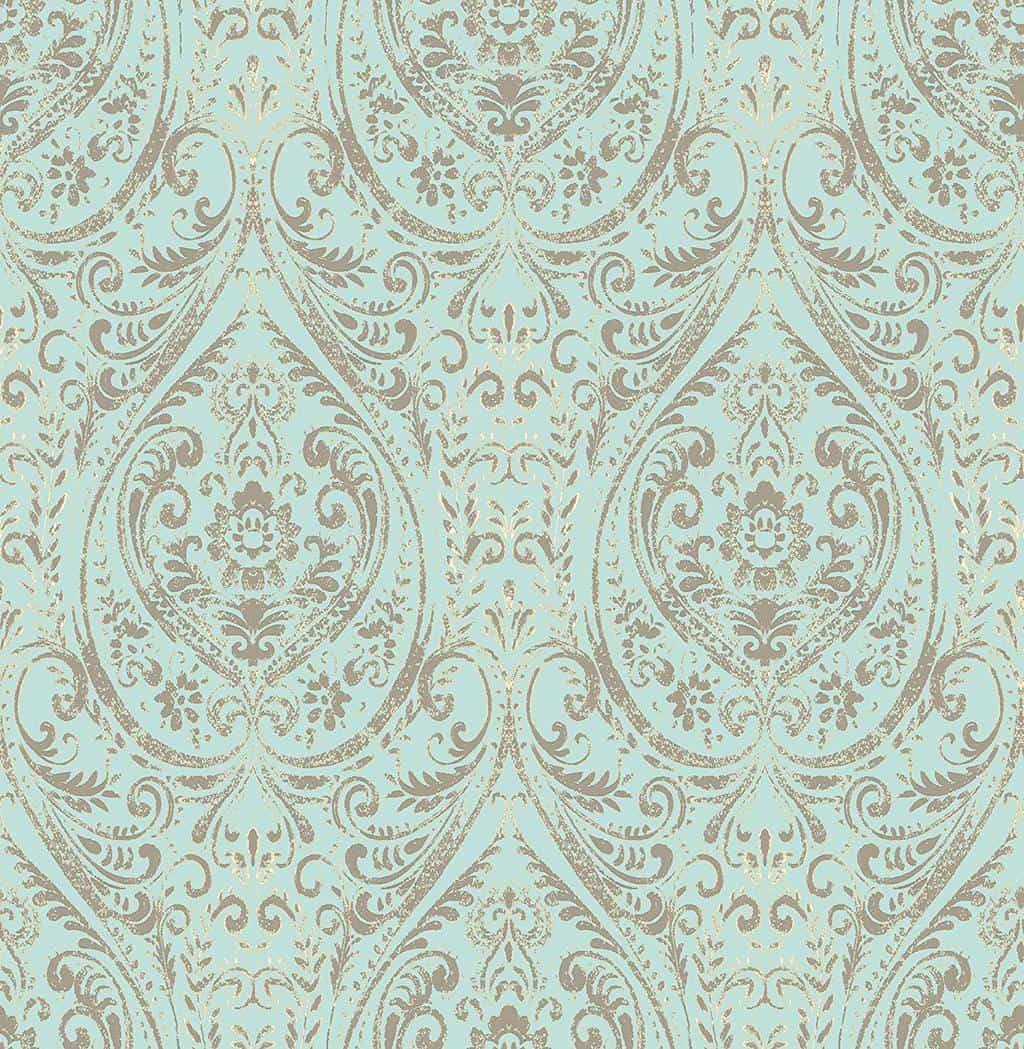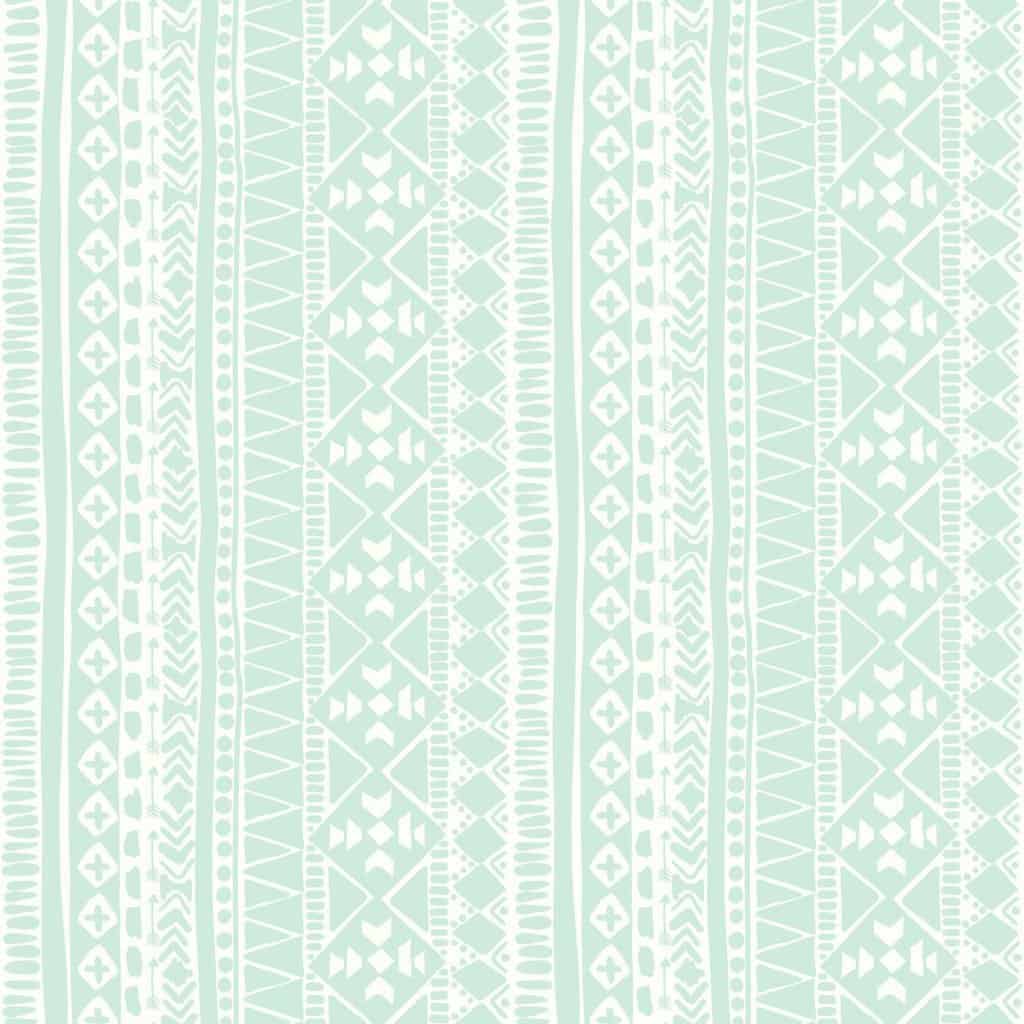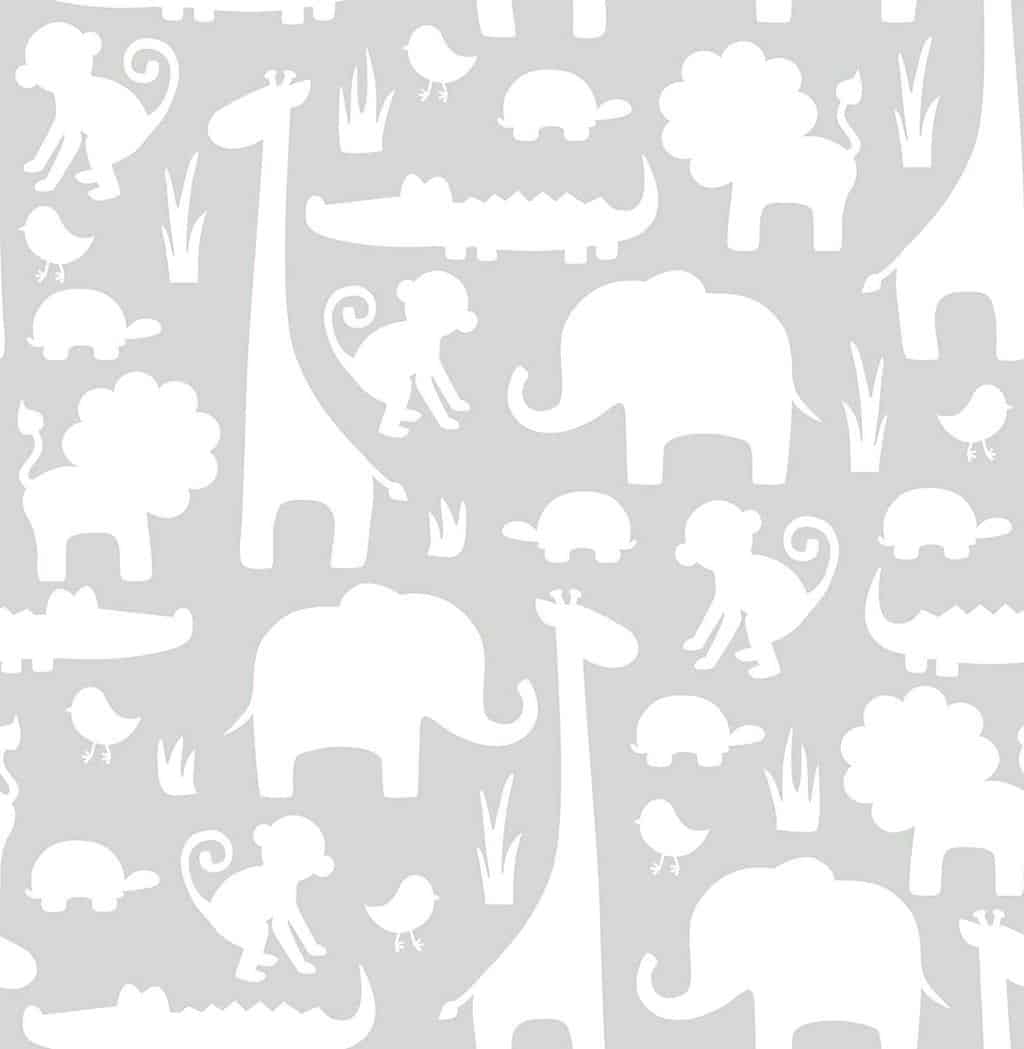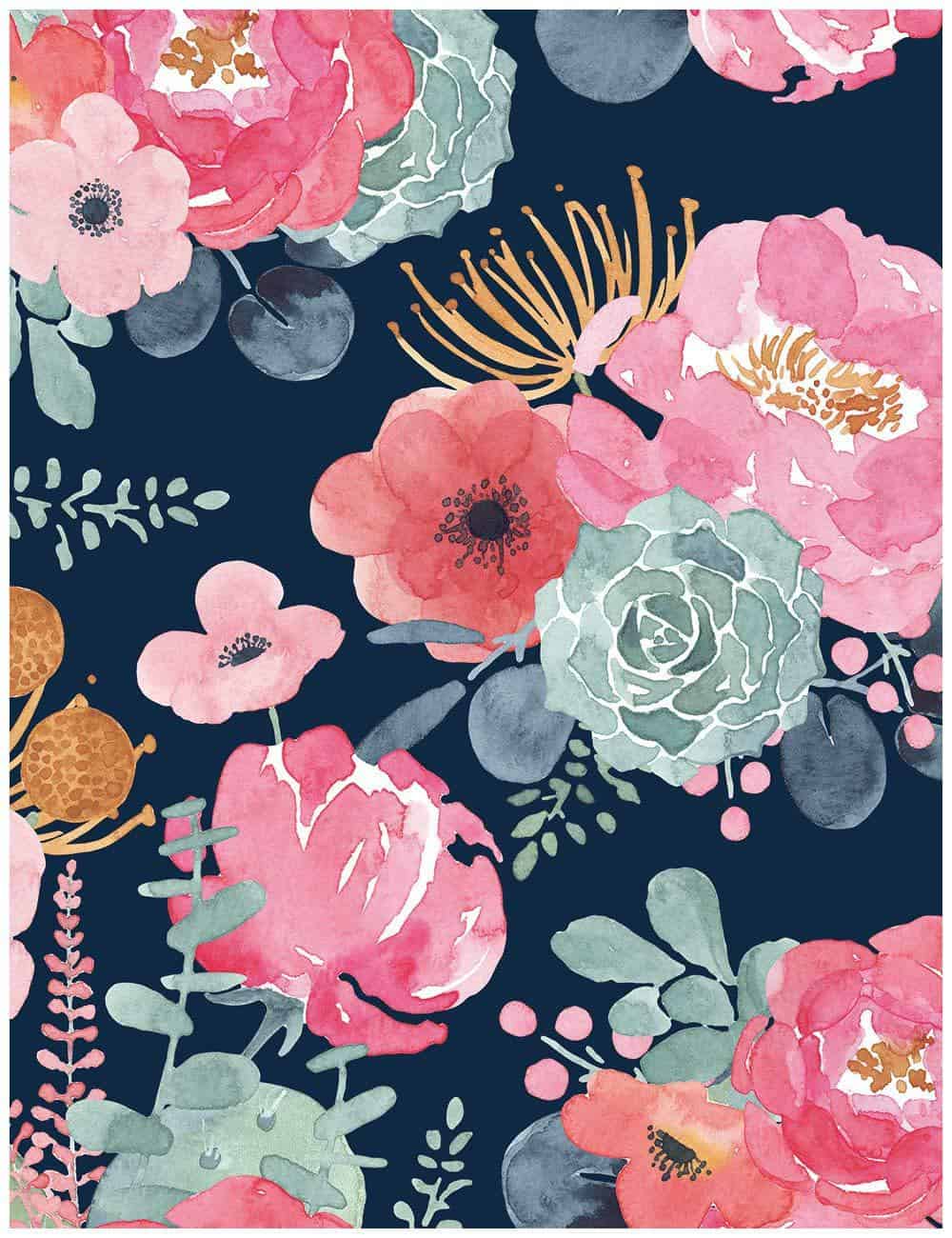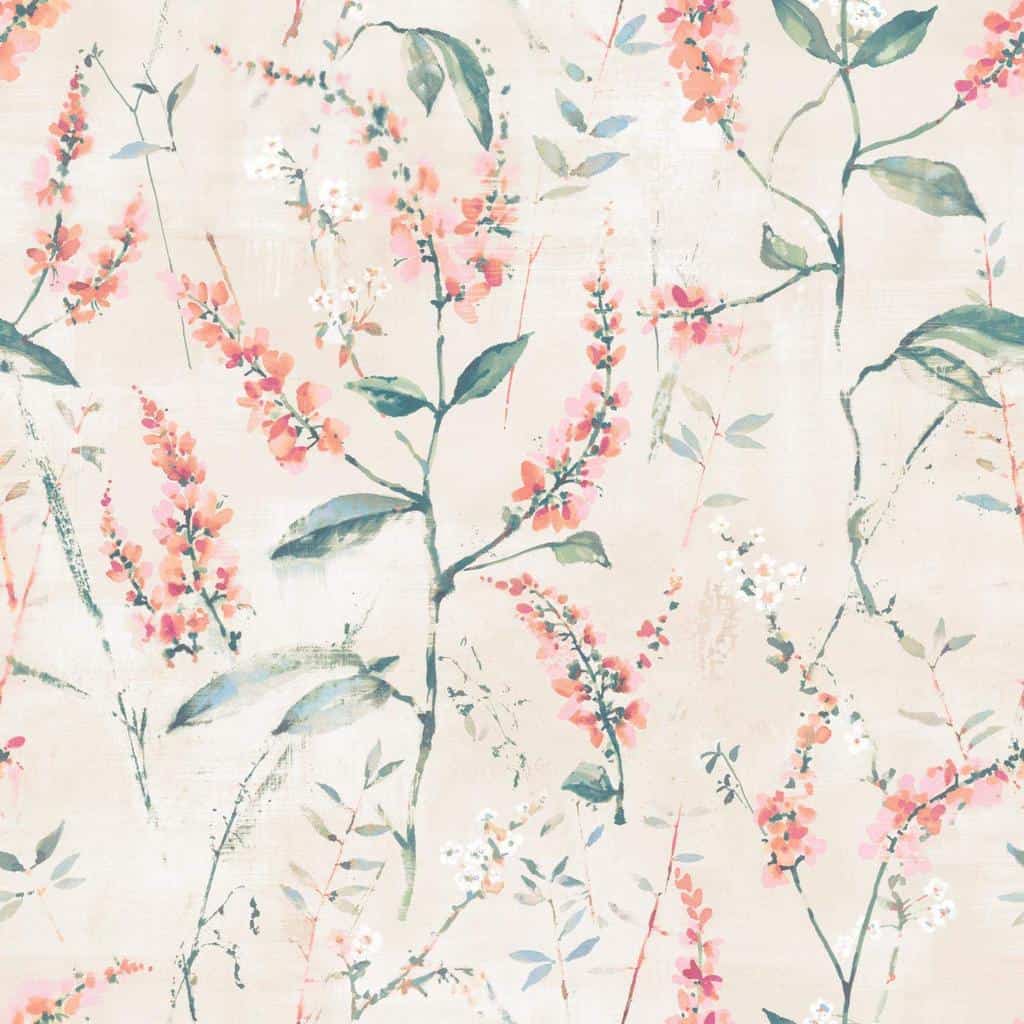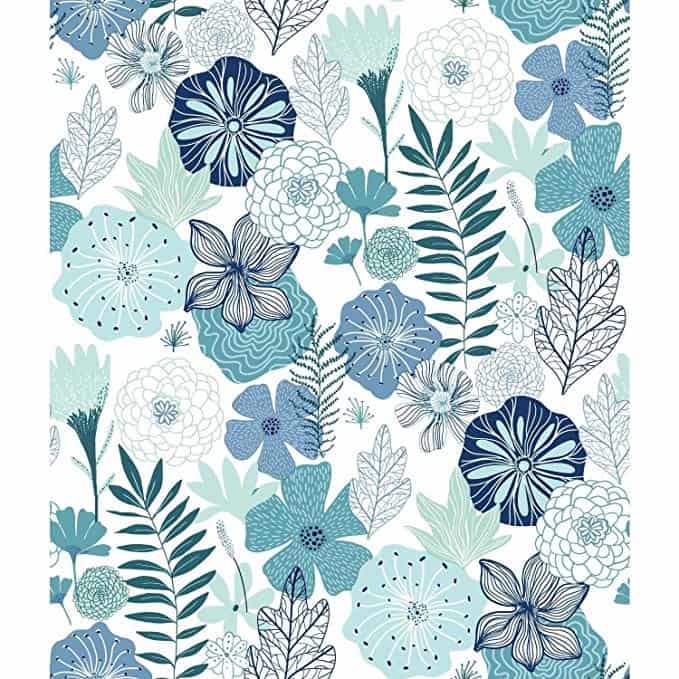 I hope this post has helped narrow down your search for wallpaper for girls. It is such a hard decision to make because there are so many beautiful options out there. I would love to know in the comments if you have wallpaper in your home. Or, if you have thought about hanging wallpaper in your home. If you are on the fence about it, I would like to encourage you to try it. You will be so happy you did!
PIN THIS POST!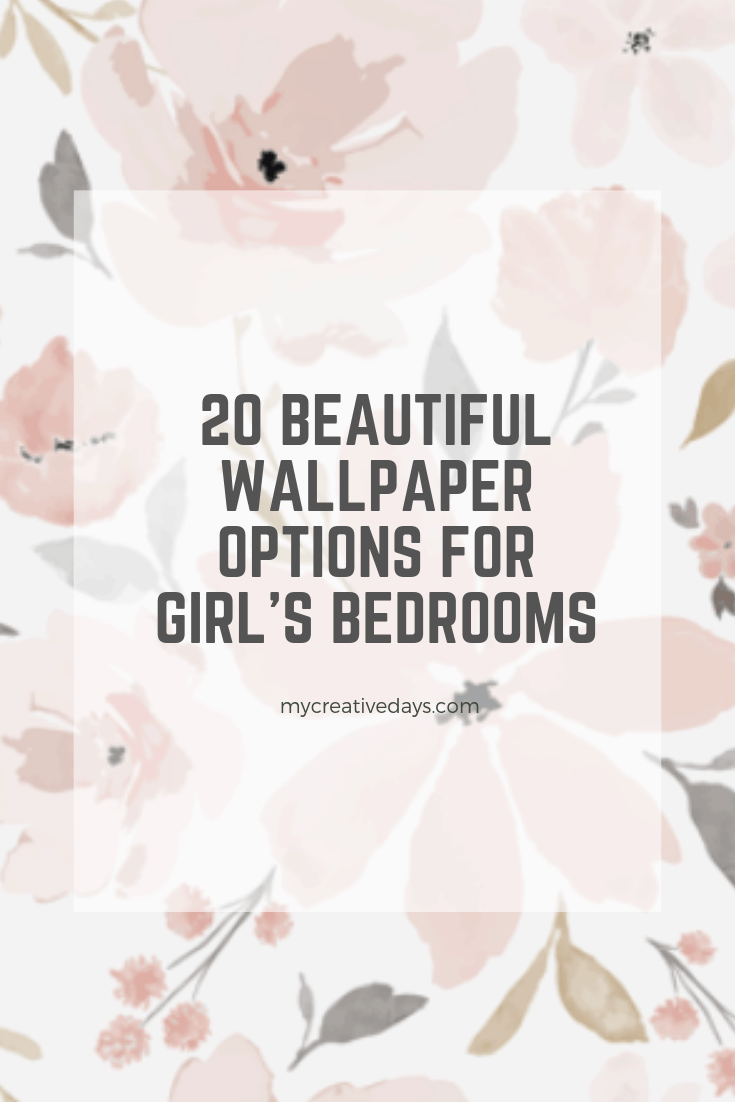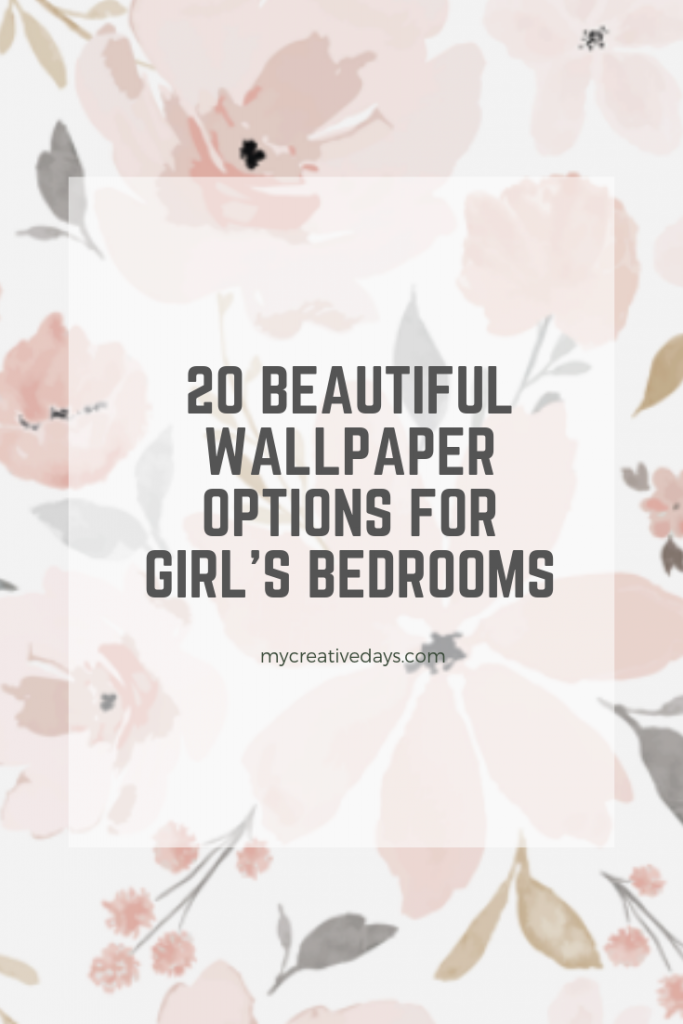 If you liked this post, you will also love these posts:
40+ DIY Home Projects Anyone Can Do
DIY Sliding Closet Door Hardware