The twinkling lights, the scent of pine, and the warmth of a crackling fire – there's something magical about the holiday season, especially when it comes to decorating your home. Among the many festive focal points, the Christmas mantel holds a special place, serving as the heart of your holiday decor. To help ignite your creative spark, I put together a list of the top 10 Christmas mantels that will inspire you to transform your own.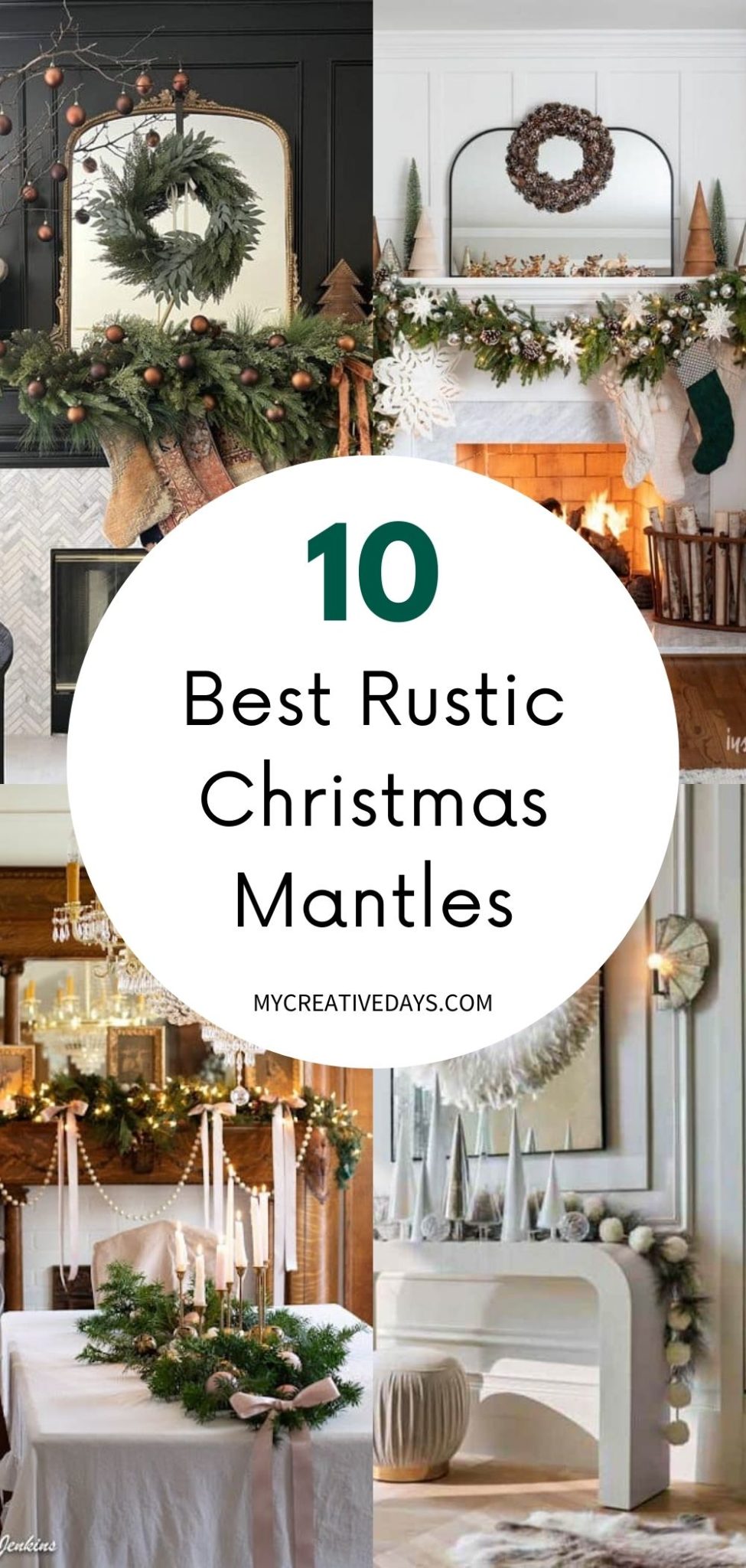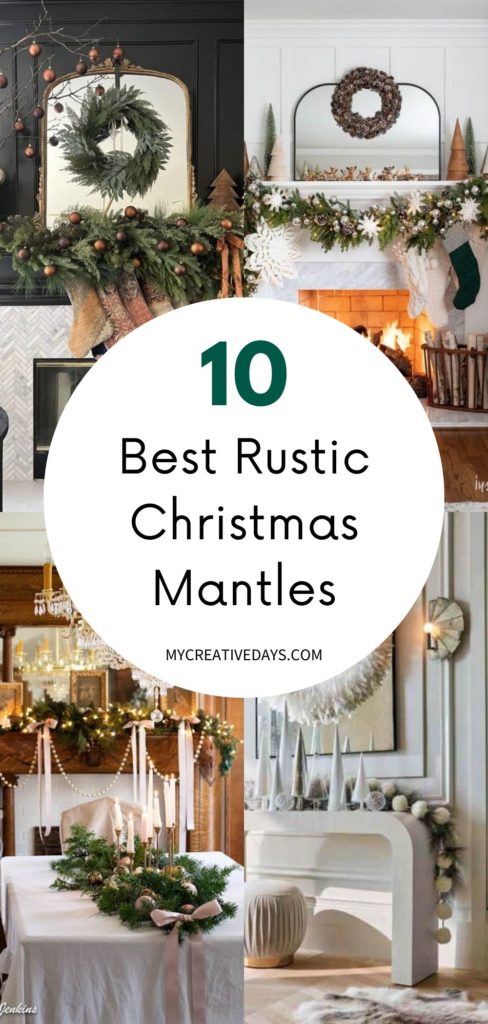 Top 10 Christmas Mantels
Classic Elegance:
Starting off the list of top 10 Christmas mantels with classic elegance. Embrace timeless sophistication with a mantel adorned in traditional hues of red, green, and gold. Hang lush garlands, place charming nutcrackers, and add shimmering ornaments for that quintessential Christmas charm.
Rustic Retreat:
Capture the cozy essence of a winter cabin with a rustic mantel. Incorporate natural elements like pinecones, burlap, and wooden accents. Twinkling fairy lights and a faux fur throw complete the snug, woodland atmosphere.
Winter Wonderland:
Bring the enchanting beauty of a snow-kissed forest indoors. Opt for a white and silver color scheme, with frosted garlands, crystal ornaments, and silver candle holders. Incorporate mirrors to create the illusion of a sparkling snowy landscape.
Glamorous Glitz:
For those who love a touch of opulence, go for a glamorous mantel. Think gold, champagne, and glittering sequins. Drape your mantel with luxurious fabrics, add over-sized baubles, and incorporate mirrored elements for a lavish, Hollywood-inspired look.
Cottage Chic:
Embrace the charm of a countryside cottage with a mantel that radiates warmth and simplicity. Use muted tones, incorporate homemade ornaments, and showcase vintage finds like mercury glass candle holders. Don't forget a string of soft, ambient lights to enhance the cozy vibe.
Nordic Noel:
Channel the Scandinavian spirit with a minimalist mantel. Stick to a palette of whites, grays, and muted pastels. Utilize clean lines, simple wreaths, and wooden accents. This understated elegance exudes a calming and serene holiday ambiance.
Whimsical Wonderland:
Let your inner child play with a whimsical mantel theme. Incorporate playful characters like elves, Santas, and snowmen. Add colorful, oversized stockings and vibrant ornaments. This theme is all about fun, vibrant colors, and a touch of magic.
Vintage Vibes:
Use heirloom ornaments, antique candle holders, and retro-inspired decor pieces. Mix and match patterns, and incorporate nostalgic elements like old books and framed black-and-white family photos for a sentimental touch.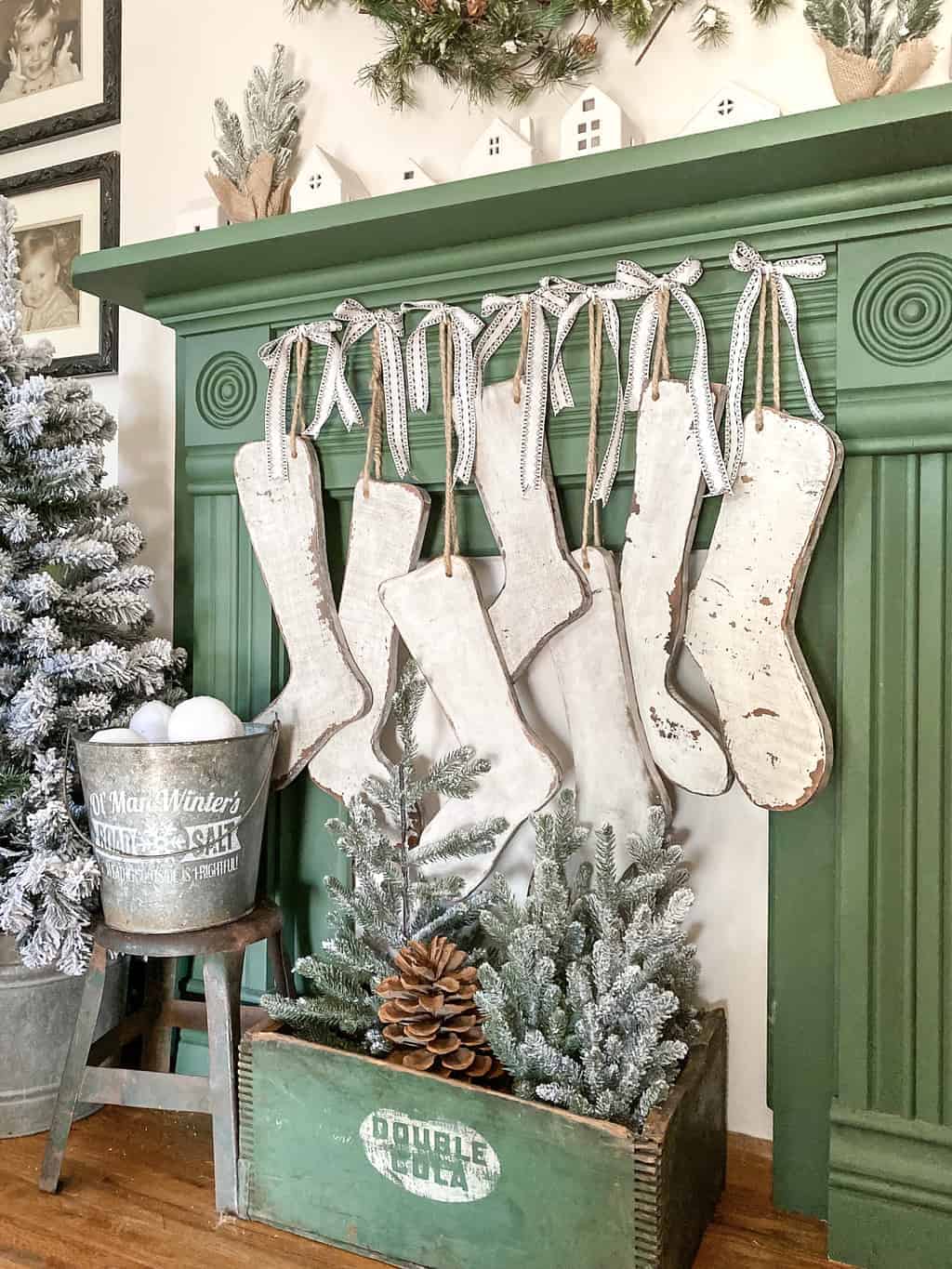 Artistic Expression:
Transform your mantel into a canvas for your creativity. Paint or decorate stockings, create unique garlands, and showcase your DIY crafts. Add a personal touch by displaying family artwork or handmade ornaments, making your mantel a true reflection of your artistic spirit. See how to make these easy wood stockings HERE.
Modern Marvel:
Embrace contemporary aesthetics with a modern mantel. Opt for sleek lines, metallic accents, and bold, monochromatic color schemes. Integrate unconventional materials like glass and acrylic for a chic, avant-garde look. Minimalism is key, allowing each element to shine in its simplicity.
As the holiday season approaches, your home's mantel stands ready as a canvas for your festive imagination. Use these top 10 Christmas mantel ideas to inspire you to dive into the world of decorations. Let your creativity flow. Craft a mantel that reflects your style and becomes a source of delight for everyone who gathers in your home.
I am uploading new DIY and decorating videos on my YouTube channel every week! I have included many holiday-themed videos as well. You can find it all HERE. Make sure to SUBSCRIBE when you are there so you don't miss any of the new videos!
PIN THIS POST!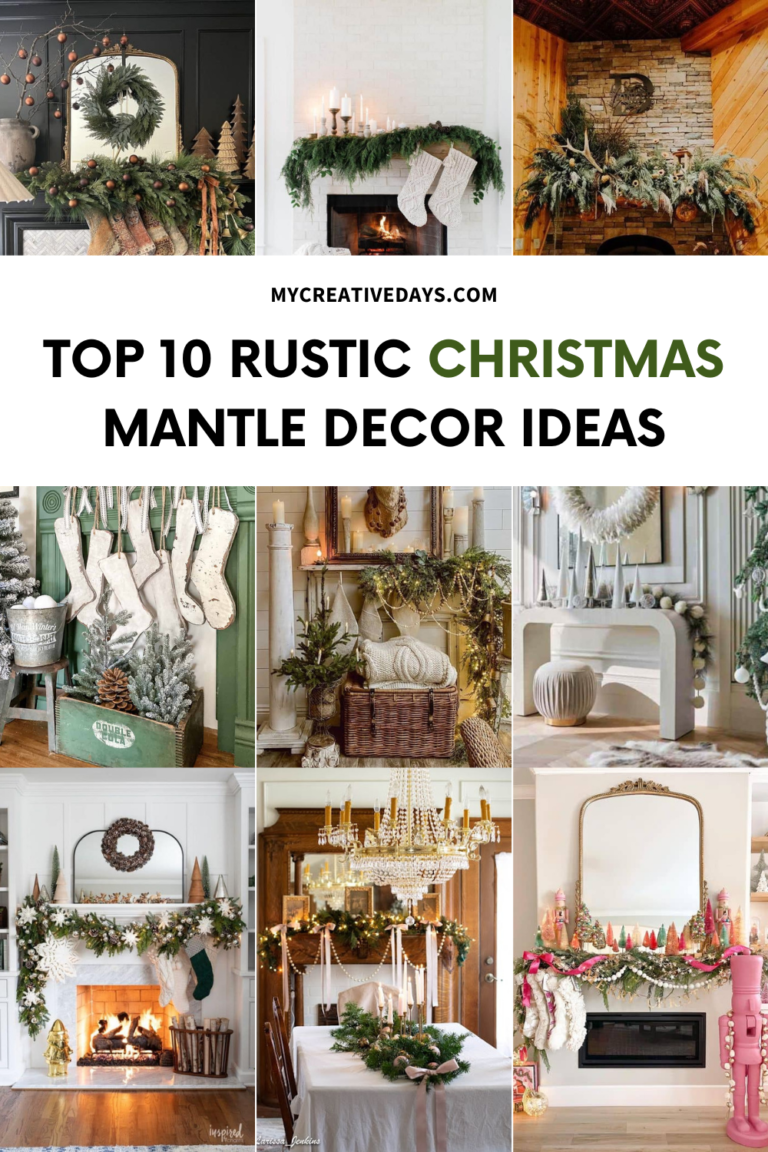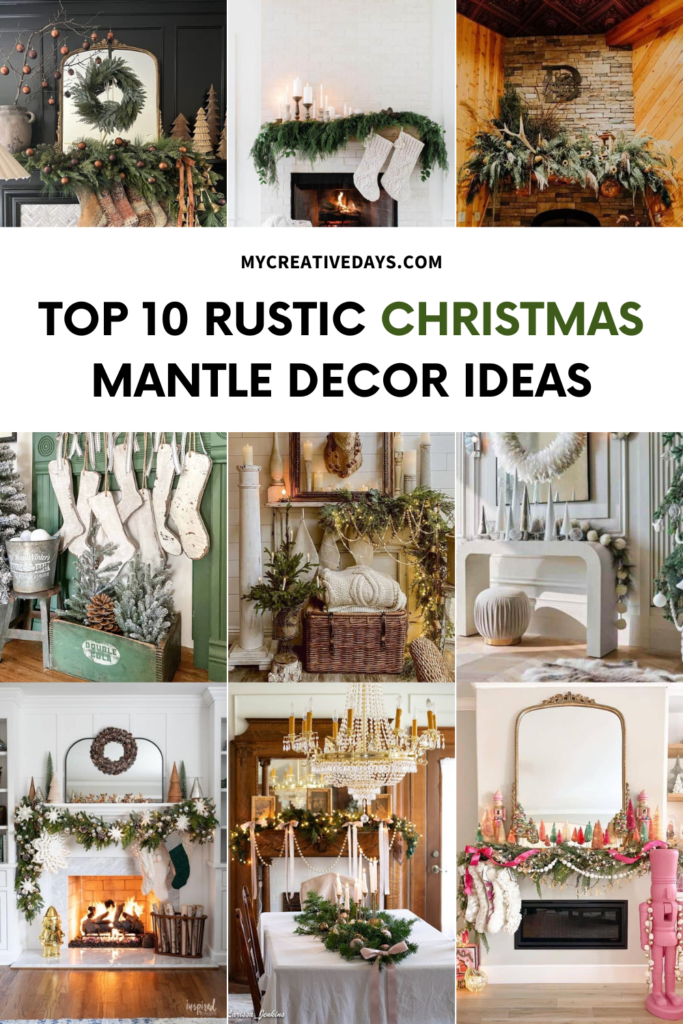 If you were inspired by this post, you will also love these ideas: