Thrift Haul 4! I am having the most fun sharing my thrifted finds! In this post, I am sharing what I picked up to decorate the home.
Thrifting is a great way to shop sustainably, save money, and score unique and one-of-a-kind finds. Whether you're looking for vintage clothing, quirky home decor, or hidden gems to add to your collection, thrift stores are a treasure trove of possibilities. In this post, I'll be sharing my latest thrifting haul, highlighting some of my favorite finds, and offering tips on how to make the most of your own thrifting adventures. So grab a cup of coffee and get ready to be inspired by the thrill of the thrift!
Thrift Haul 4:
Vintage White Pitcher:
I love white pitchers. You will see them in a lot of these thrift hauls. If I can find them at a good price, I pick them up. They are one of those pieces that are classic and can be used all year round. I pick them up in all sizes. You can leave them out all year and change what is inside of them as seasons change and holidays roll around. They look amazing just as they are too. Bundling a collection of them together on a mantel or shelf makes a beautiful statement in any style home.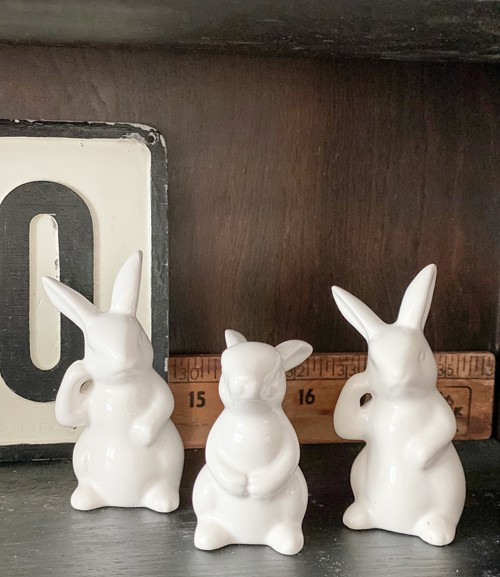 I always keep my eyes peeled for seasonal decor – no matter what the season is. This trio of ceramic bunnies was too cute to leave at the store. They would be perfect inside a cloche or just on a shelf to welcome the spring and Easter seasons.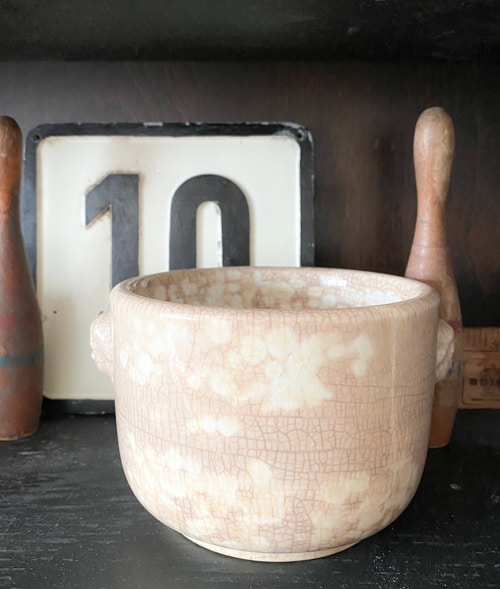 Anytime I find a vintage piece that has an amazing patina and crazing, I pick it up. I have never seen a piece like this. The patina is nothing as I have seen before and the crazing is perfect. It is a vintage piece and the perfect size for a small plant. Vintage thrift finds are my favorite and this is the first time I have seen a piece like this.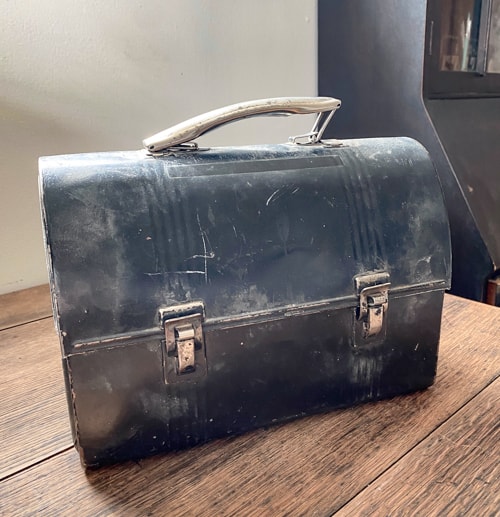 These are SO fun when you can find them. You can open them up and add plants or flowers inside. They are great to fill with pumpkins and gourds in the fall or even some greenery and pinecones in the winter.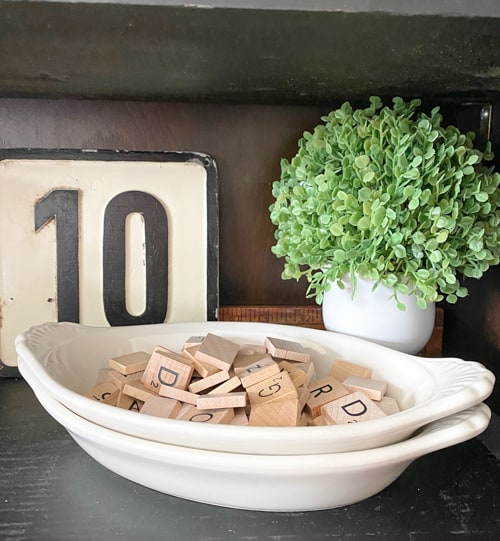 Ironstone is another thing I will always pick up when I can find it at a good price. This set of dishes is perfect for decorating. They aren't deep and can be placed in so many areas with all kinds of things inside of them. They act as decor vessels with tons of decorating possibilities. I love adding old Scrabble tiles in different ways in our home. These are perfect to hold just enough on this small shelf in my office.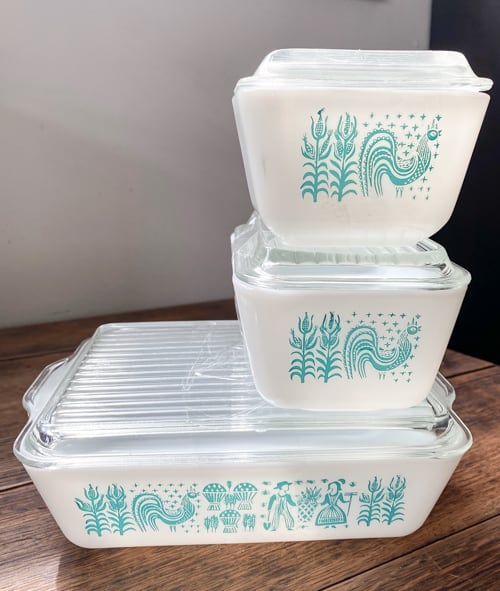 This was a huge score! You never find them in sets like this at the thrift store. I do see vintage Pyrex quite often but to find this design in a set and the lids are unheard of! I had to pick them up. They are in pristine condition too.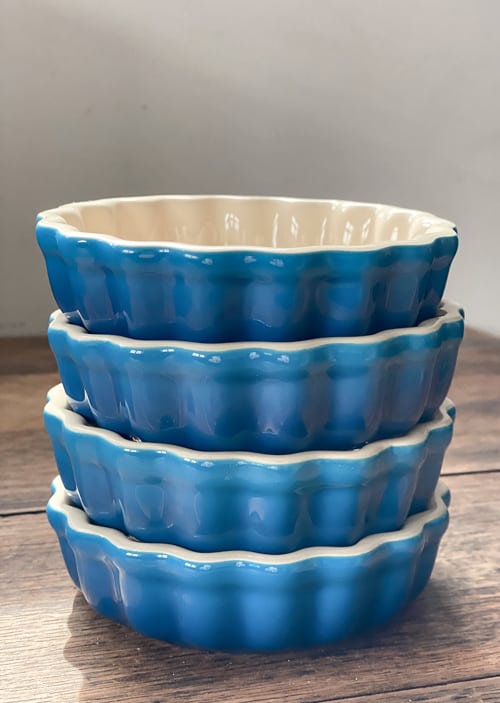 Not only am I always looking for decor for our home but when I can score functional items on the cheap, I will grab them as well. This is a brand new set of Le Crueset ramekins. This is an expensive brand. You can obviously use these in your own kitchen or you could add them to a gift basket or bake something in them and gift them to a neighbor, family, or friend.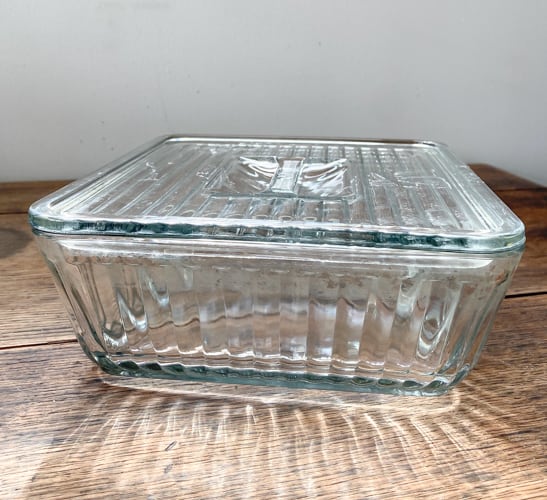 This is a vintage Anchor Hocking glass dish with a lid. I am pretty sure that this came out of the same house the Pyrex set did. That is one of my biggest tips when shopping thrift stores. If you see one thing that catches your eye, chances are there will be more things in that style, era, etc. in the store. They were dropped off at the same time, they were probably priced at the same time, and chances are, they are put on the floor at the same time.
Now that you have seen the Thrift Haul 4, I would love to know what your favorite find was. Tell me in the comments!
Thrifting is not only an eco-friendly way to shop, but it's also a fun and exciting way to find unique pieces that reflect your personal style. By taking the time to explore thrift stores and secondhand shops, you can discover hidden treasures that you may not have found anywhere else. Remember to approach thrifting with an open mind and a sense of adventure, and don't be afraid to try something new. And with these tips and tricks, you'll be sure to have a successful and satisfying thrifting haul of your own. Happy hunting!
I share all of my weekly thrift hauls on my YouTube channel HERE. Head over there to follow along and SUBSCRIBE so you don't miss any of them.
I have also been asked many times if I would sell my finds so I have started a shop page where you can shop my thrifted finds. I launch new items every Wednesday at noon, central time. You can find my shop page HERE.
PIN THIS POST!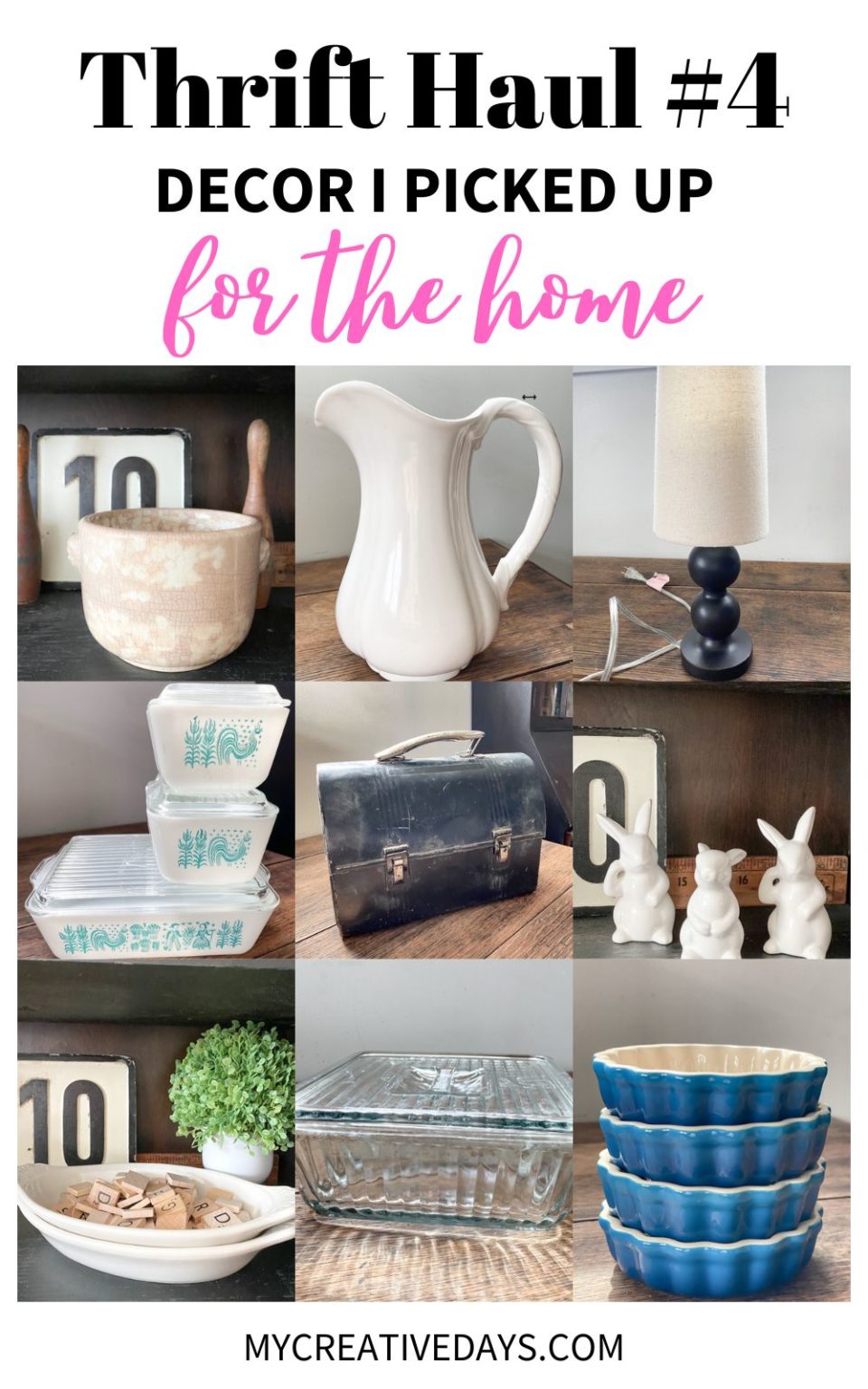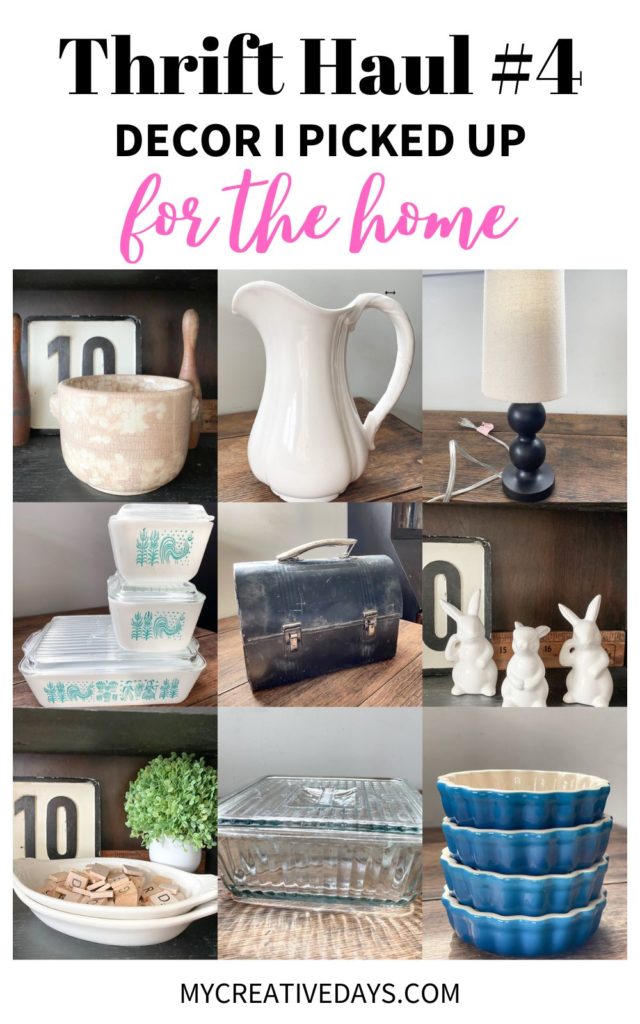 If you liked this post, you will also love these posts:
Thrift Haul Two – What I Picked Up
Thrift Haul One – What I Picked Up