Thrifting is a budget-friendly way to get beautiful decor for your home. This thrift haul 3 shows what I picked up and how I use it in our home.
I have been thrifting for a long time but I always hear from people who say they would love to try it but they aren't sure what they would pick up when they are there. They see ideas from other people but don't have the same vision or can't see the items in their homes when they are at the thrift store. I thought it would be a fun idea to start a thrift haul series here on the blog to share what I have found recently, why I picked it up, and how I use that item to decorate our home.
I am hoping this series inspires you to head out to your local thrift store and hunt for amazing pieces to add to your home.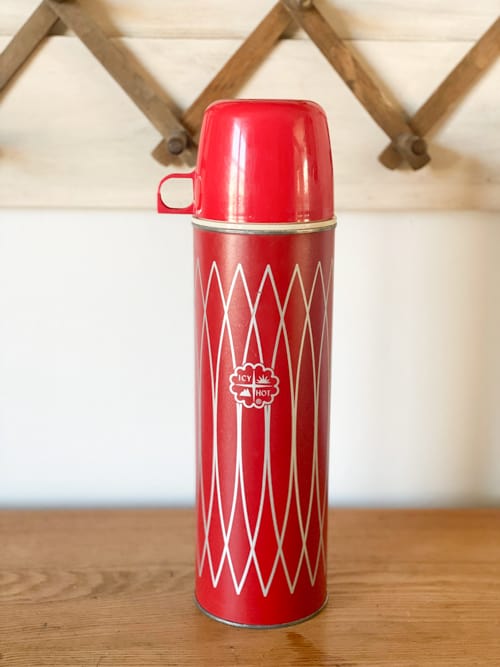 Vintage Thermos
One of my biggest tips for thrifting for home decor is to be on the lookout for seasonal decor all year round.
No matter what time of year it is, always have your eyes peeled for items you can use at different times throughout the year. This vintage thermos will be a great addition to a Christmas vignette. I found it in February. These thermoses are also fun during the fall months. I try to pick up ones that I don't see very often. This design was new to me. I also make sure they aren't broken inside. When you find a vintage thermos like this, always open it up and also shake it. If you hear a bunch of pieces shaking around in there, the glass is broken and you may not want it. If you are just using it as a display, you may not care.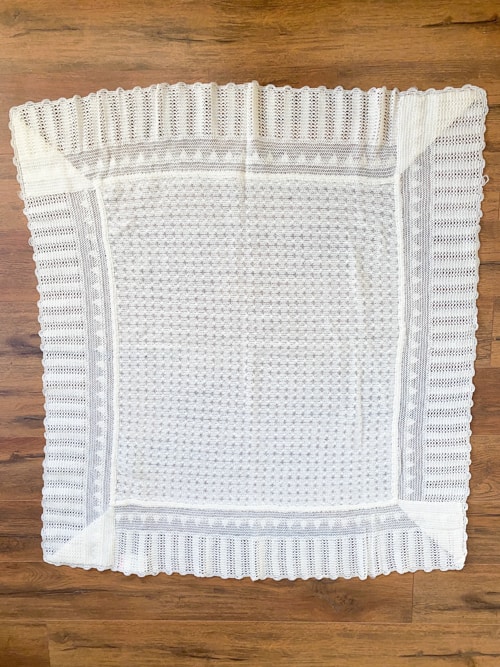 Vintage Table Cover
I had to pick up this piece. When I find vintage linens like this, I always look for a tag. This tag on this one said, "Made in Belgium for the Gumble Brothers". The tags can tell you a lot about the piece. This could be a baby blanket but the corners make me think it is more of a table cover. That is how I would use it in our home. I would also use it as a Christmas tree skirt for a small tree. It has amazing detail. You can't buy linens like this anymore so when I find them, I grab them. They are a great way to add a little statement wherever you put them.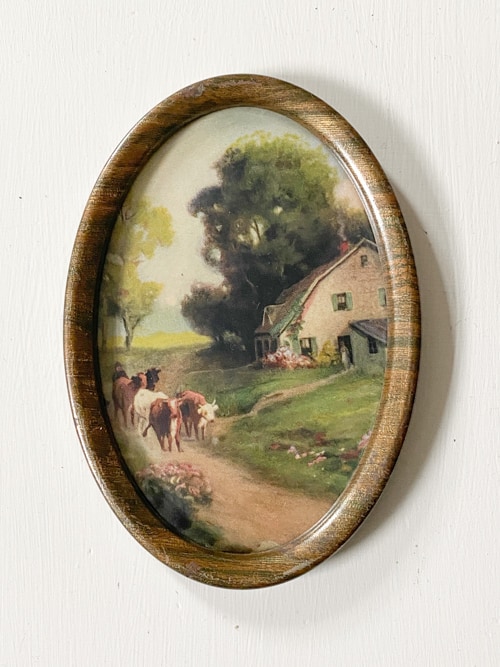 Small Vintage Picture
THESE ARE MY FAVORITE TO FIND! I LOVE little pictures like this. This one is so good. The colors are good. The share is perfect. Little pieces like this are perfect to add to a vignette, the back of a shelf, or on a gallery wall. They are harder to find but when you do, grab them. They are so special and really can be the finishing touch a little area in your home needs.
Red Wing Pottery
I love picking up pottery pieces and old crocks. They are great in so many rooms. You can use them to organize different things. They look great no matter what you store in them. They also make great vessels for Christmas trees during the holidays.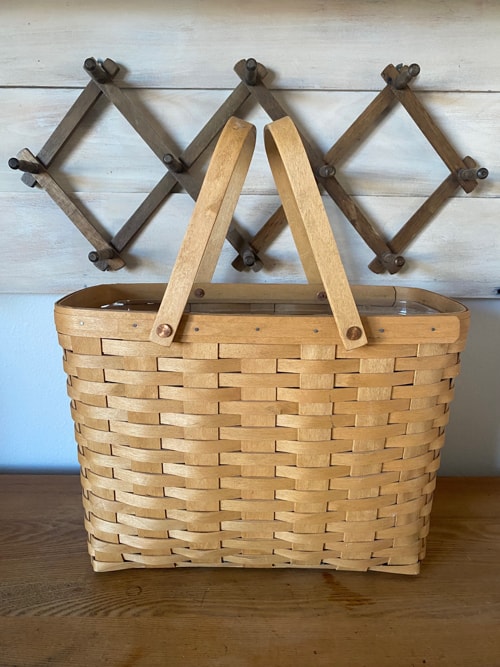 Longaberger Basket
Again, I love a good basket and Longaberger has a long history of making great baskets. I do find their baskets a lot in the thrift stores around here so it has to be special for me to pick it up. This one is large, but it isn't deep so it is a great size for all kinds of things. It also has a plastic liner inside. It is a perfect basket for holding books and magazines next to a chair in a living room.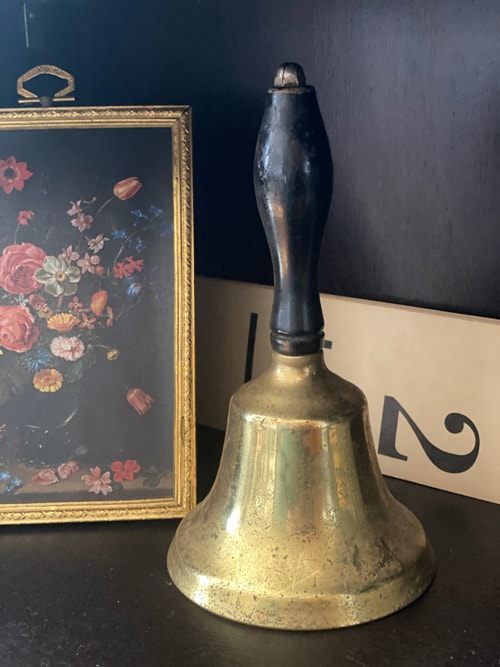 Antique School Bell
I have found a couple of these recently. They are one of those items that are just great for a vignette or display.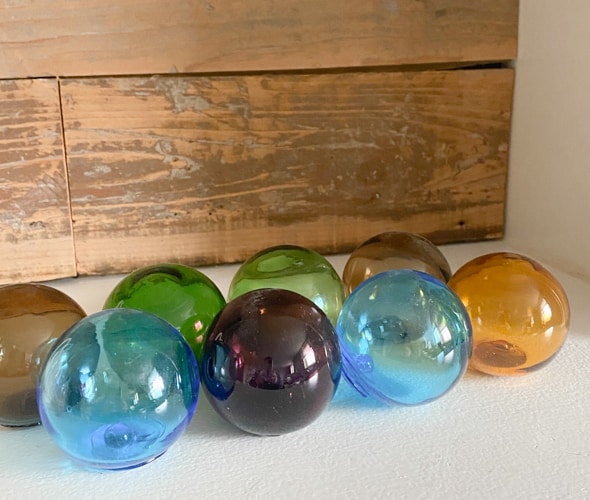 Hand-Blown Glass Baubles
I have been finding hand-blown glass a lot lately. This set was too good to pass up. They are all different colors and would be beautiful in an Ironstone dish, a basket, or some other vessel.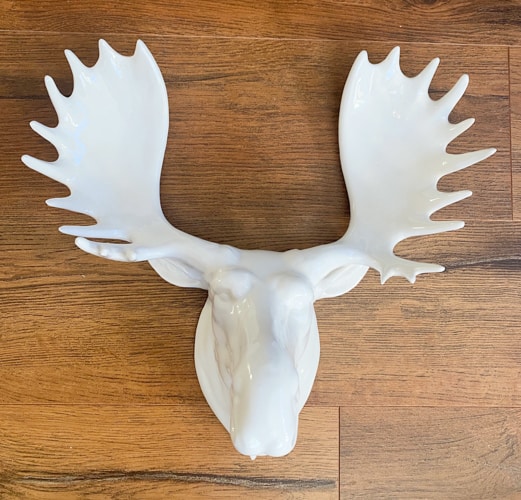 Hanging Moose
I could not pass this guy up. He would be amazing in a library, office, or a child's room. I think he would be great around the holidays with a wreath around his neck or a festive garland around his antlers.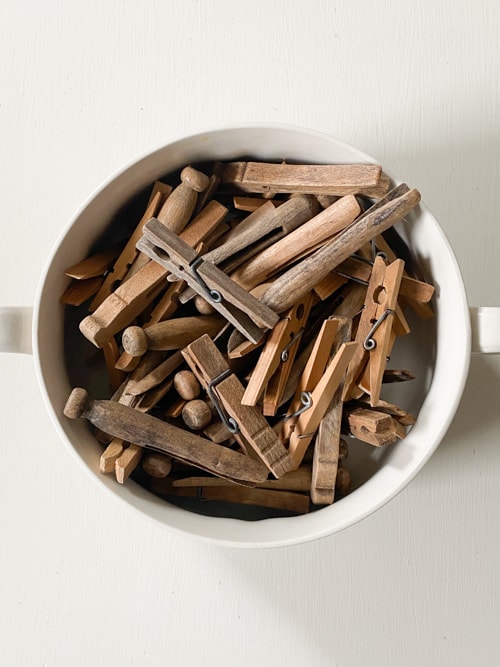 Vintage Wood Clothespins
Any time I find a bag of vintage wood clothespins, I pick them up. Obviously, you can use them for so many things around your home but a jar of these in your laundry room makes a great decor piece as well.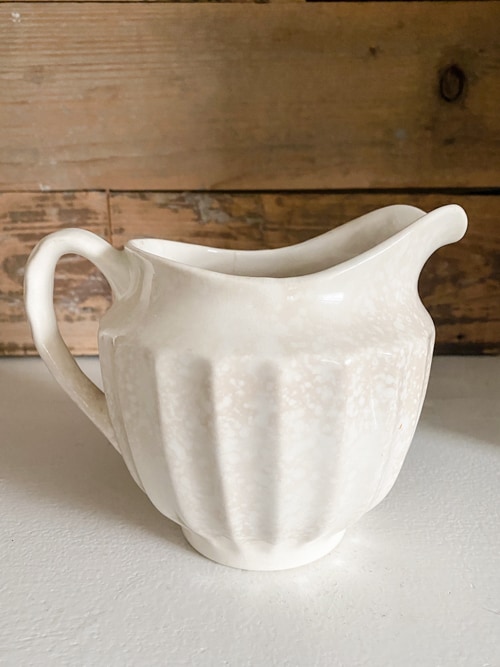 Vintage Milk Pitcher
I will never pass up a good deal on Ironstone pitchers. This is for milk and has the best patina all over it. Again, you could put a small tree in these around the holidays. You can display a few Ironstone pitchers in a grouping on a mantel of shelves. Add stems and/or greenery to them for different seasons. They are classic pieces that can go with any style of decor.
I share all of my weekly thrift hauls and thrifting shopping trips on my YouTube channel HERE. Head over there to follow along and SUBSCRIBE so you don't miss any of them.
I have also been asked if I would sell my finds that I share SO, I have started a shop page where you can shop my thrifted finds. I launch new items every Wednesday at noon, central time. You can find my shop page HERE. You will see some of this haul on my shop page!
What is your favorite find in this thrift haul 3?
PIN THIS POST!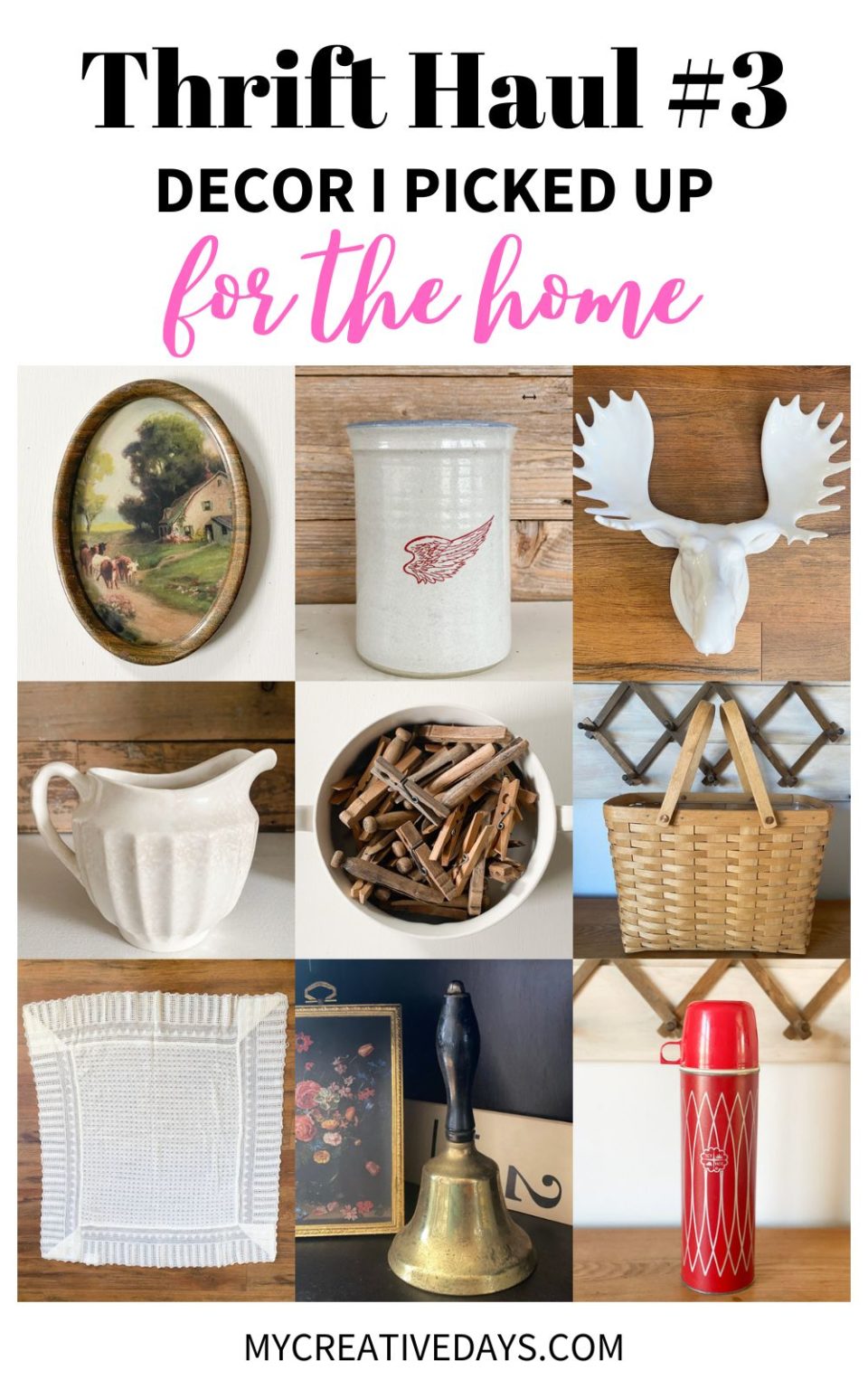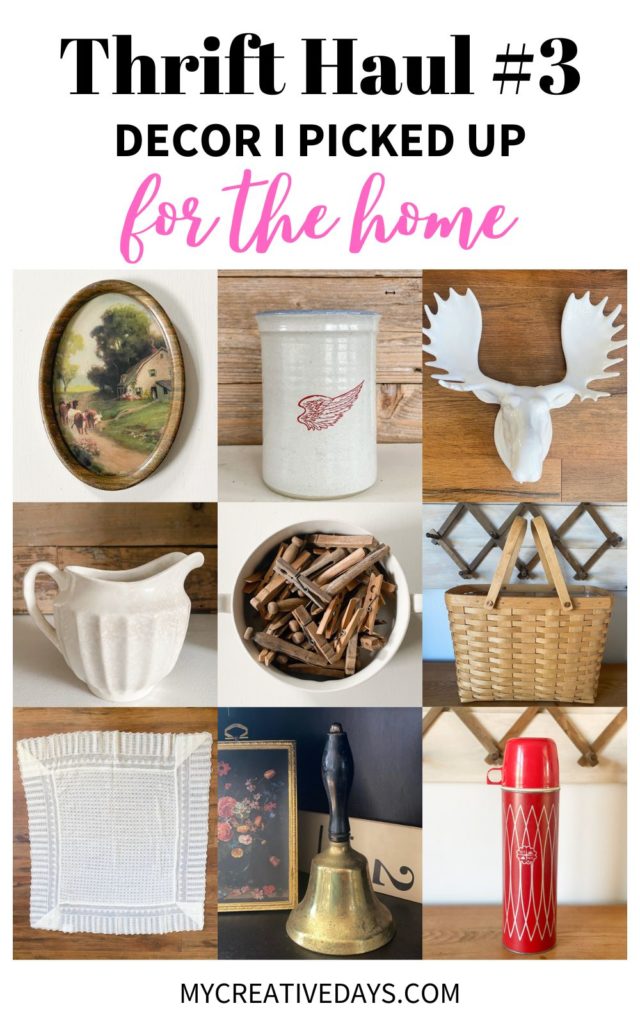 If you liked this thrift haul 3, you will also like these posts:
Thrift Haul One – What I Picked Up
5 Thrifty Ways to Decorate Your Home For Less Than $100
Items To Carry With You When Thrifting