When I was asked if I wanted to join this entry Christmas decor tour, I wasn't sure what I was going to share. I shared the entry table at the top of the stairs at the front door in my Christmas Home Tour with Kirklands and since we don't really have a "proper" entry at the front door, I didn't want to share that so I was kind of stuck. Then, I started thinking about the entry we use every single day – the back porch! When use the back door every day because the garage is towards the back of the house. The entry "corner" we have in the back porch is TINY, but it is mighty in function so I am happy to share it with you today!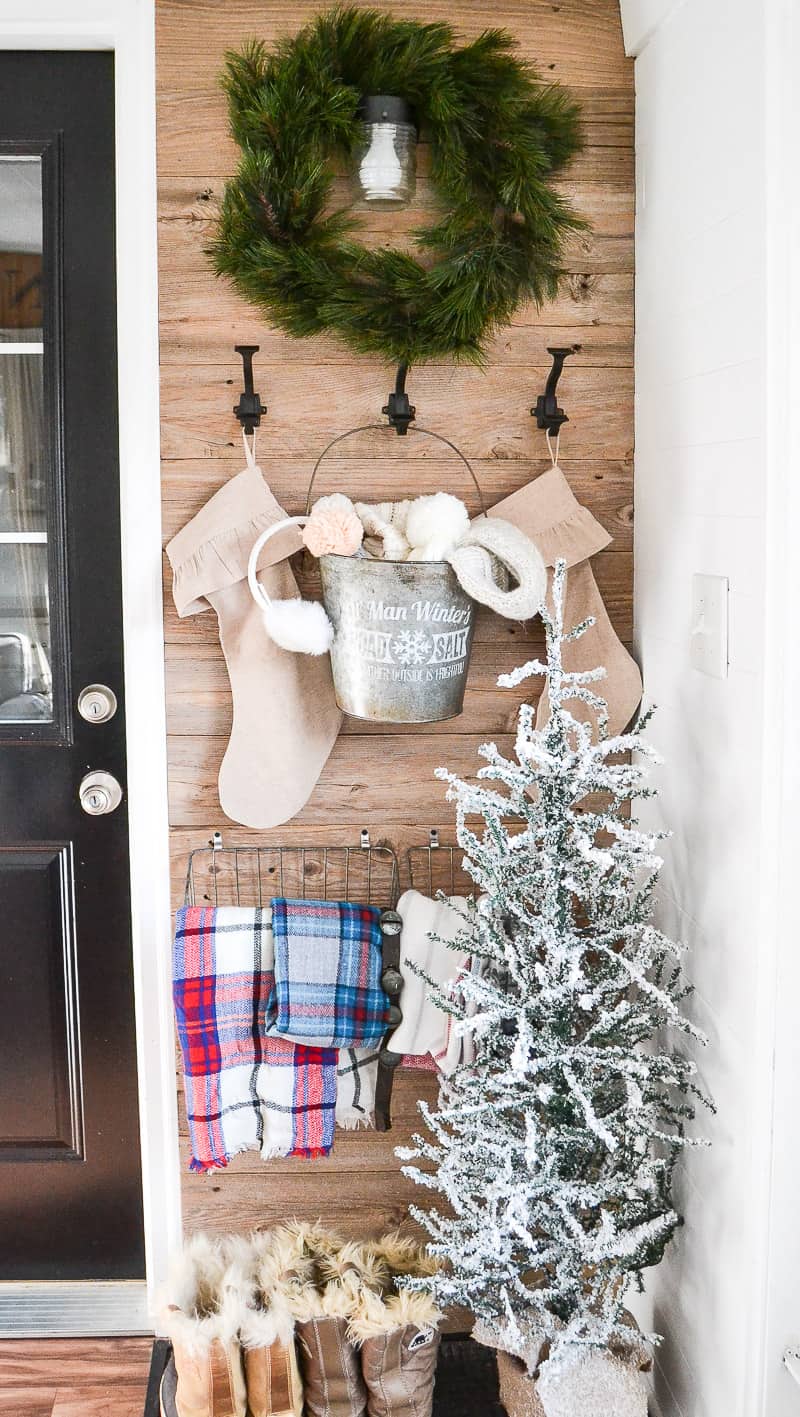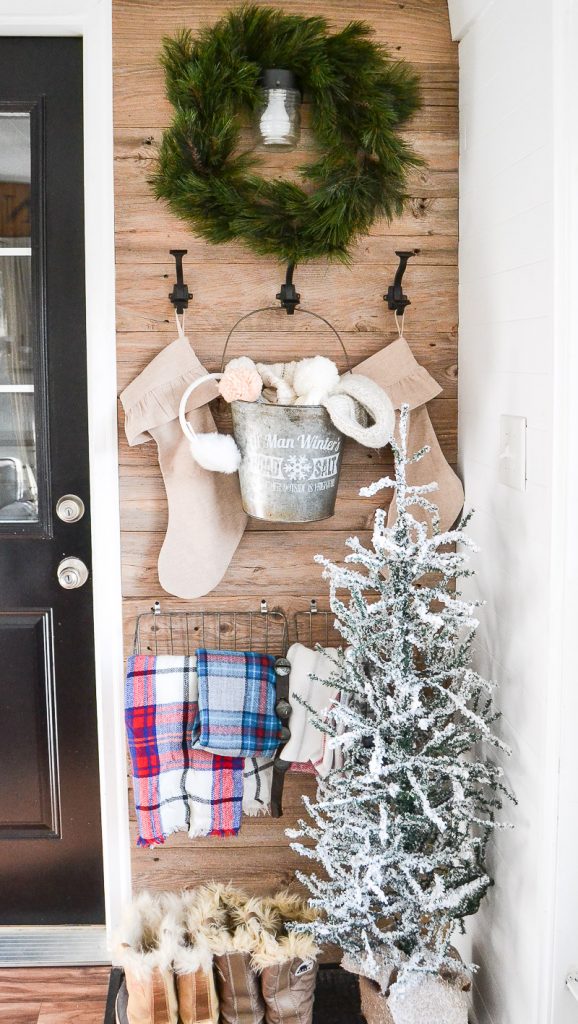 When I started decorating the porch and this tiny corner for Christmas, I was reminded of the post I wrote about the one reason I love living in a small home.
I am thankful that we have the home we do and that we have been able to save a ton of money to make it exactly what we need and want to live in.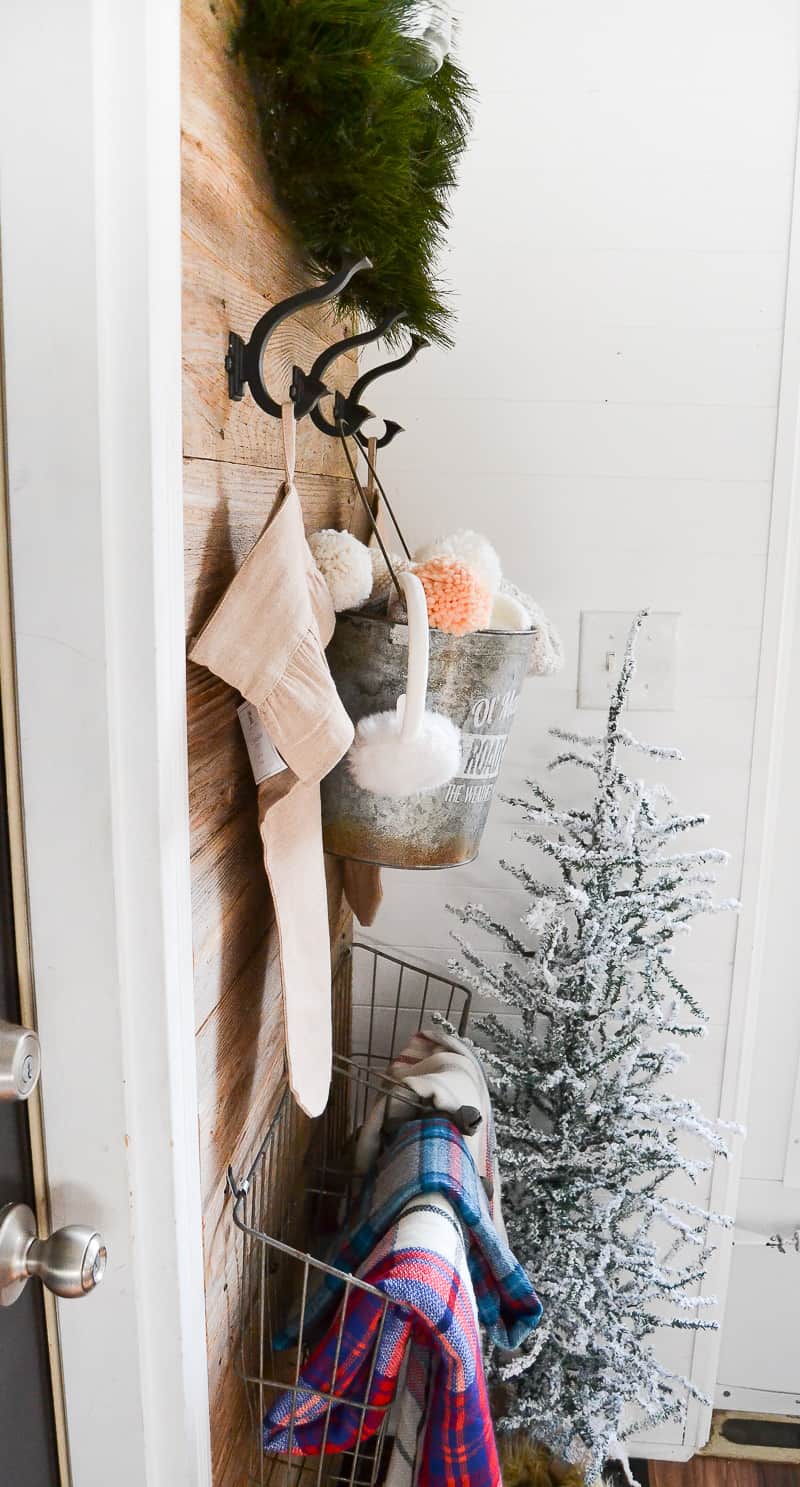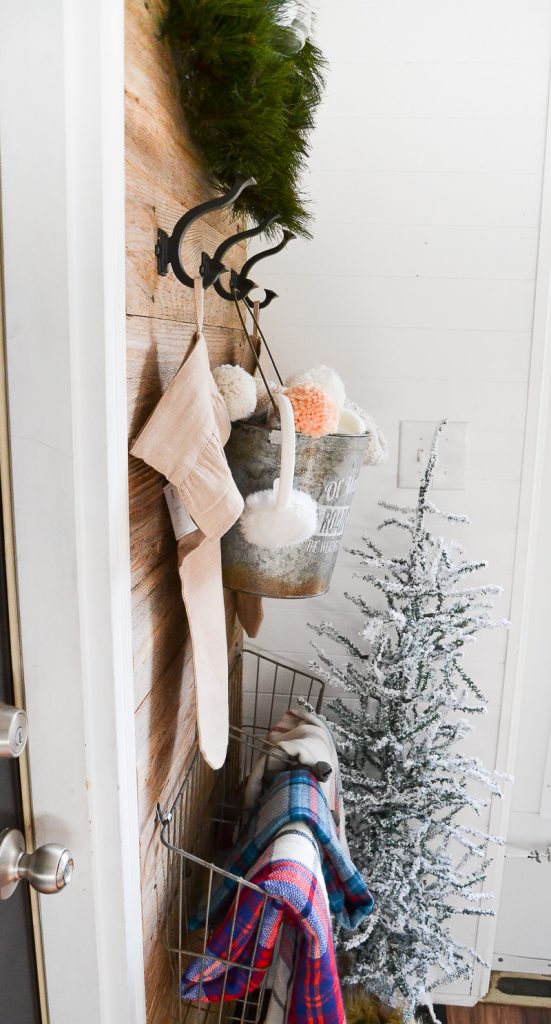 Now, to say I don't dream of having an amazing entry at the front door some day would be a lie, but for our family of four, this tiny, entry corner works extremely well and has for the past fourteen years.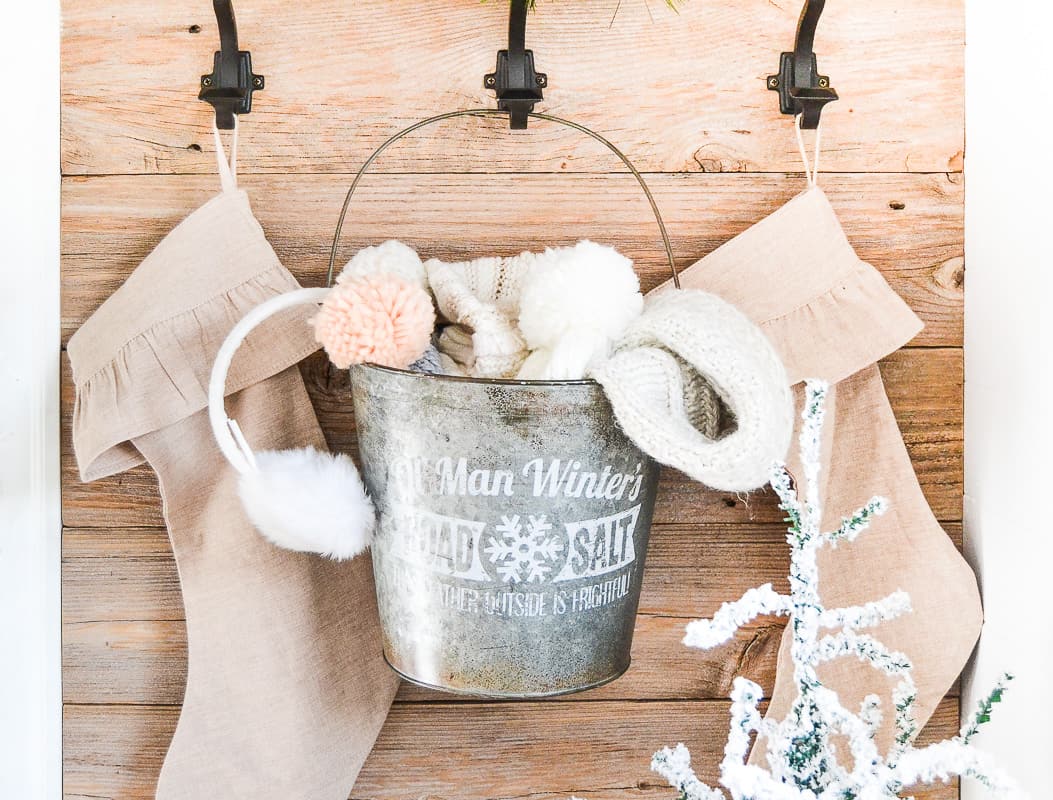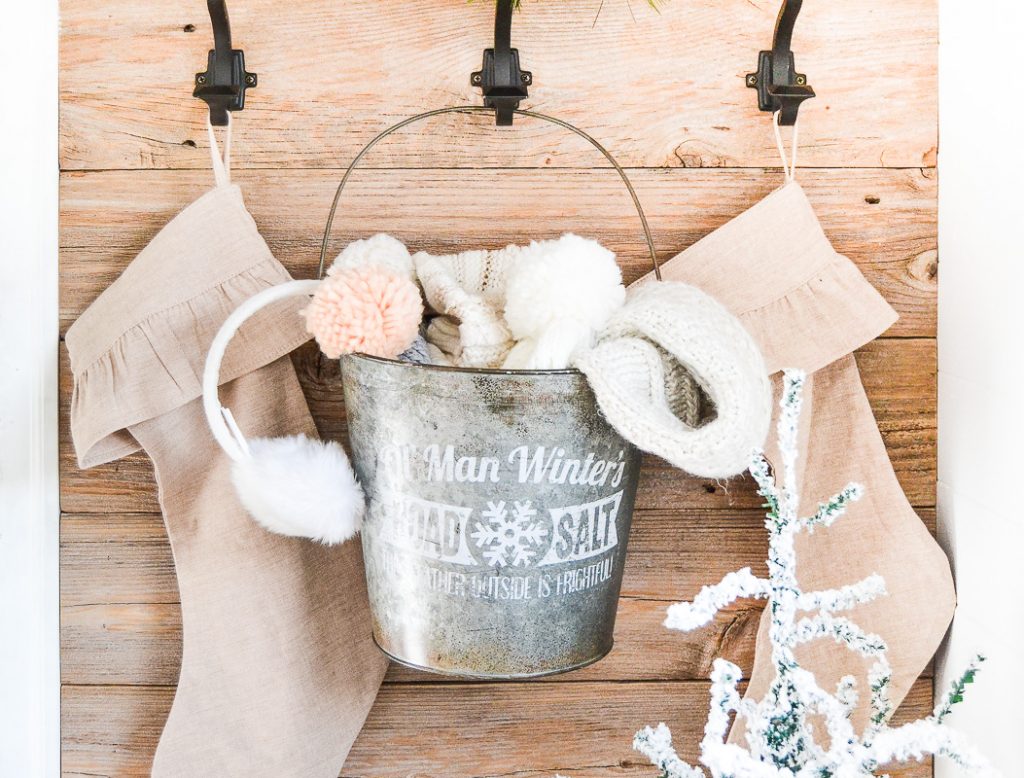 We we first added the porch onto the back of the house a few years ago, I wanted to make this corner functional for coats, hats, shoes and scarves. A few hooks from Hickory Hardware and a couple of wall baskets made this corner able to hold the things we need as we head out the door.
I usually have a wood box under the baskets for shoes, but I cleaned the box out, put the summer flip-flops away and left it out for this photo shoot.
Here are my 5 Tips For Small Entry Christmas Decor That Will Make The Most Out Of The Space You Have:
Think Function First, Festive Second: If you have a small entry, function must come first. Make sure the entry will still function as you need it after you add festive touches to it.
Keep It Simple: If you have a small space, keep the entry Christmas decor simple. Don't over-crowd the entry with a ton of Christmas decor.
Hang Things Out Of The Way: Whatever you want to hang, make sure you hang it out of the way so you can still use the entry for coats, hats and scarves.
Don't Over-Think It: You don't have to add a lot of Christmas decor to the entry to make it festive. A couple of sprigs of winter green is all you need. Once you start putting hats and mittens in the entry, the greenery will add that festive touch to the accessories you are using every day.
Double-Duty Entry Christmas Decor: If you can find Christmas decor that can add more storage to your entry, use it! I hung my Christmas bucket on the hook in the entry so we could cram more mittens and hats into it.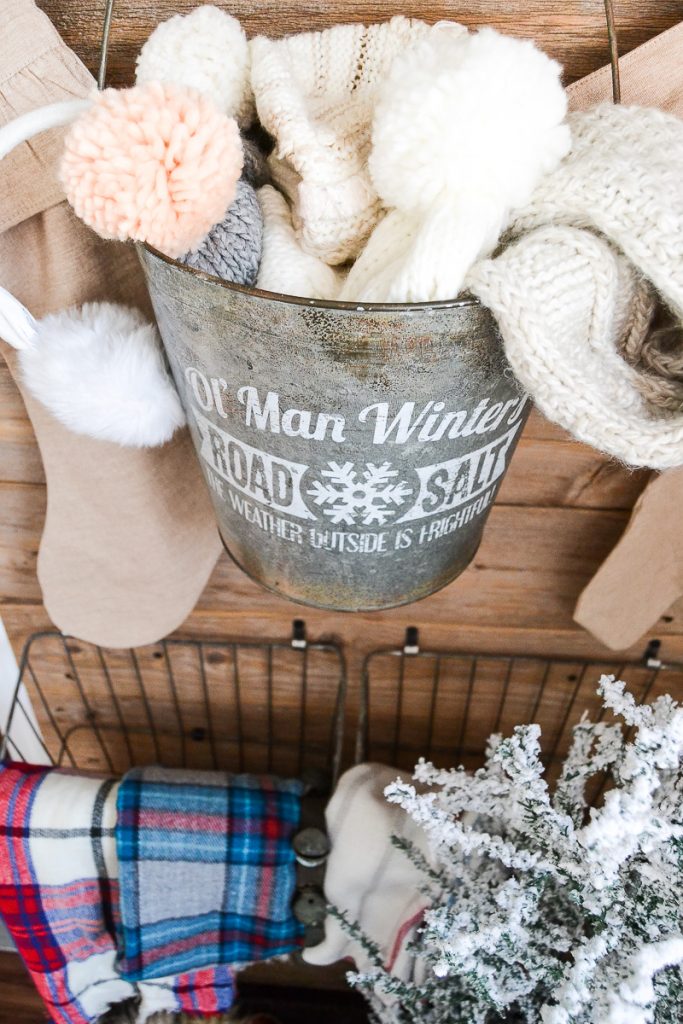 One of the biggest reasons I started this blog was because I have a passion for sharing ways to decorate whatever home you are in without breaking the budget. Not everyone lives in a mansion with tons of space so it is refreshing to see how the "other half" lives and makes the most out of the smaller spaces they have.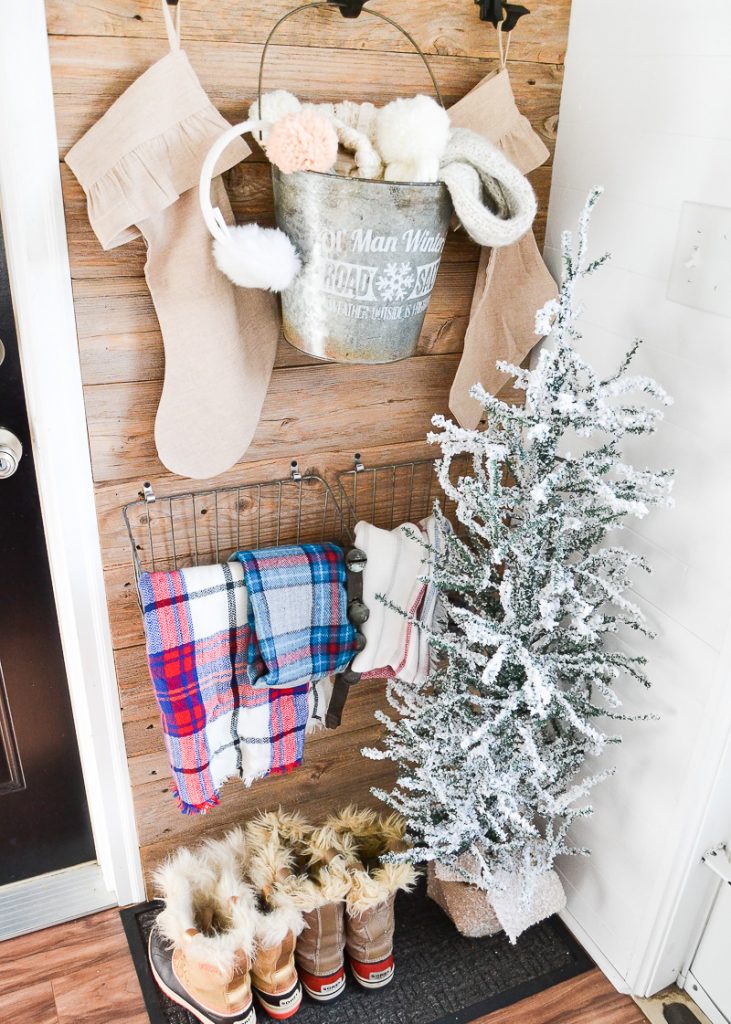 It is always fun to share little bits of our home with you, but for this post, I am most thankful that it brought me back to a feeling of gratitude for the home we have and reminded me of why I love living in a smaller home.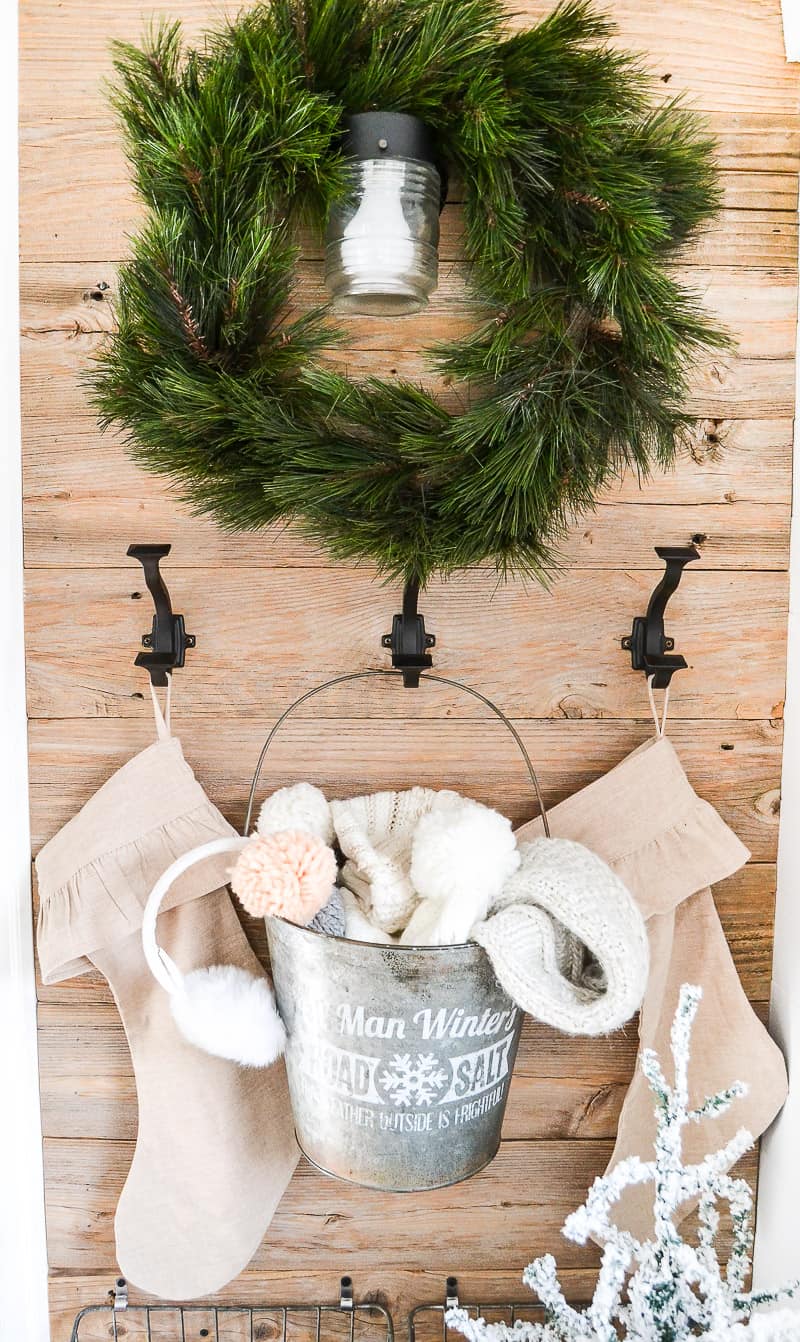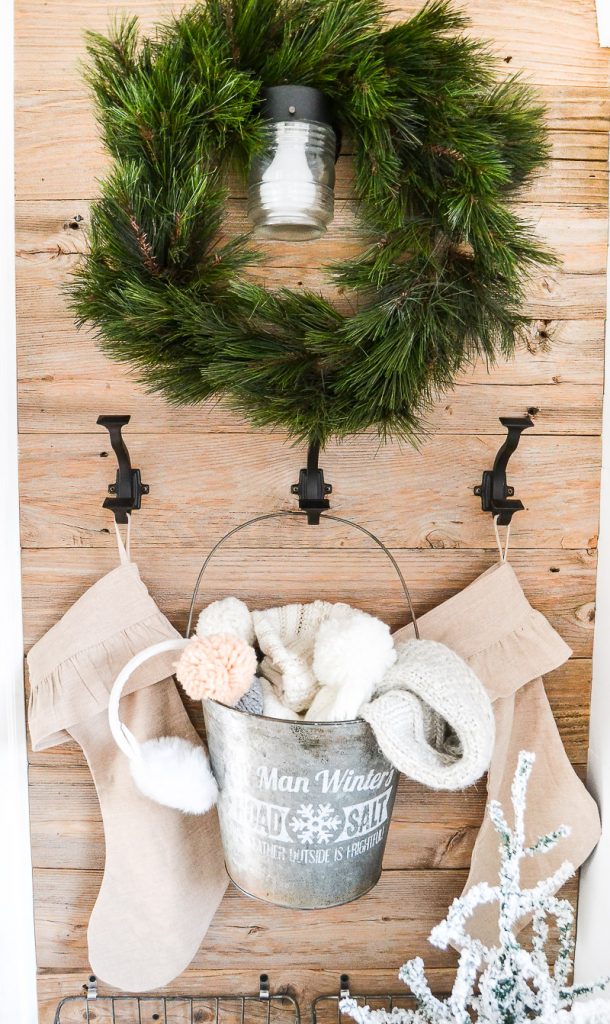 Do you have a big or small entry? How do you style your entry Christmas decor?
Check out all of these other amazing Christmas tours!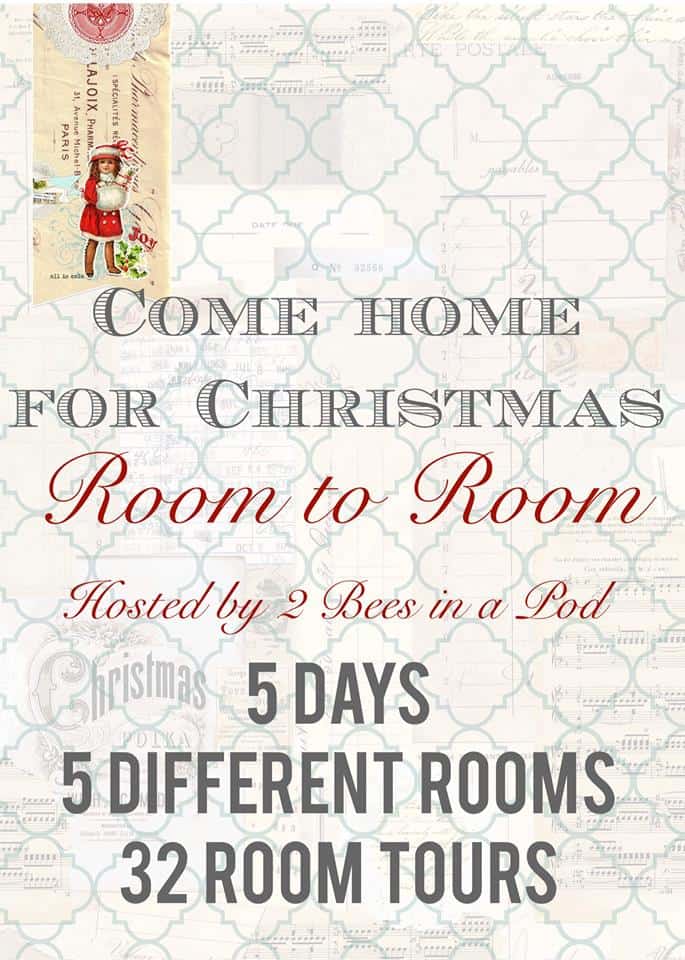 MONDAY
TUESDAY
Wednesday
Thursday
Friday
Home with Cupcakes and Crinoline
PIN THIS POST!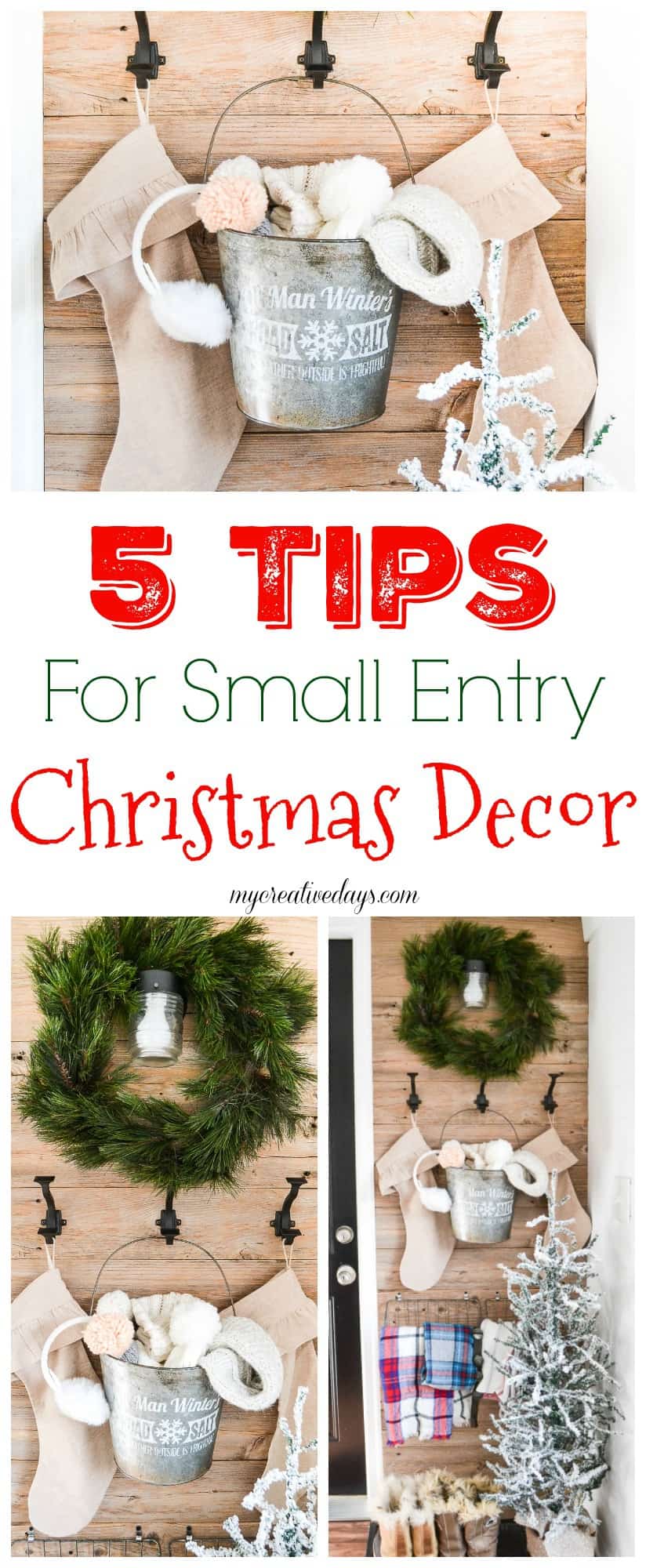 If you liked this Entry Christmas Decor post, make sure to check out these other holiday posts:
DIY Farmhouse Christmas Garland