I am packing in the posts this week! Yesterday, I shared some tips on how to decorate a small entry for Christmas and today, I am sharing my Christmas porch tour with some of my blogging friends (you will find their tours at the end of this post). Tomorrow, I am recapping some of the Christmas decorating around here and sharing some of our family room in the lower level.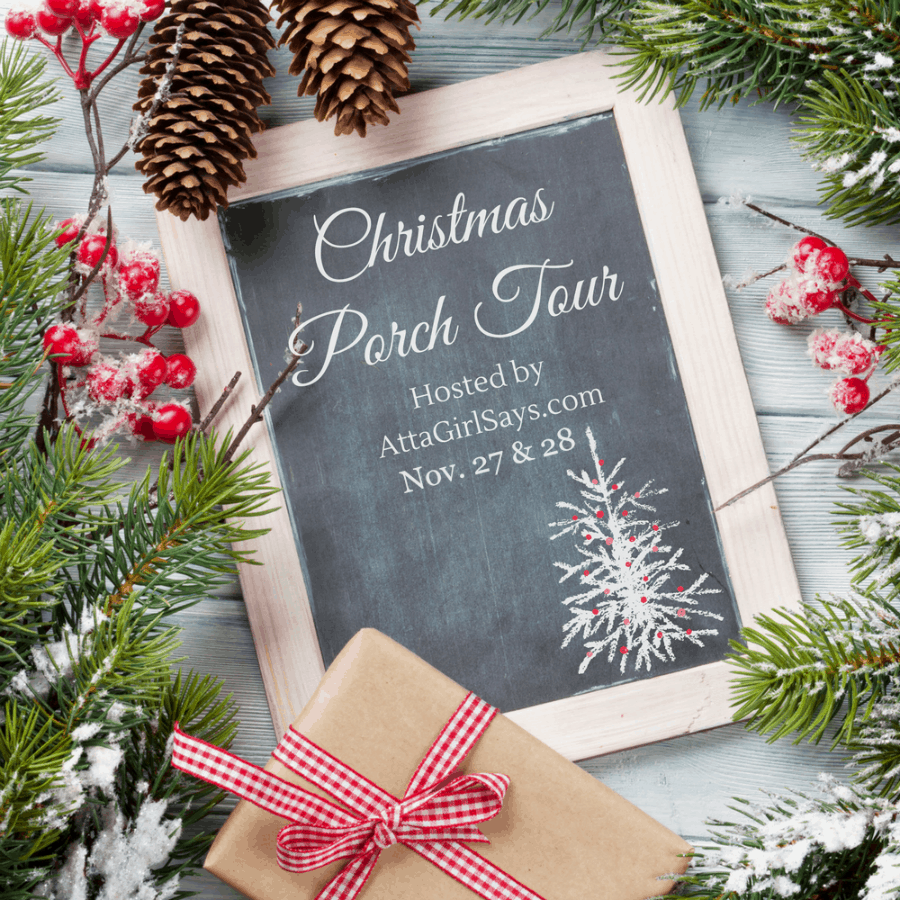 Let's get to the Christmas Porch Tour!
We are so thankful that we can use our back porch all year round. We have a small space heater and electric fireplace that keep the porch warm during the winter months. It is nice because it gives us that extra space to spread out when we have company over during the holiday season.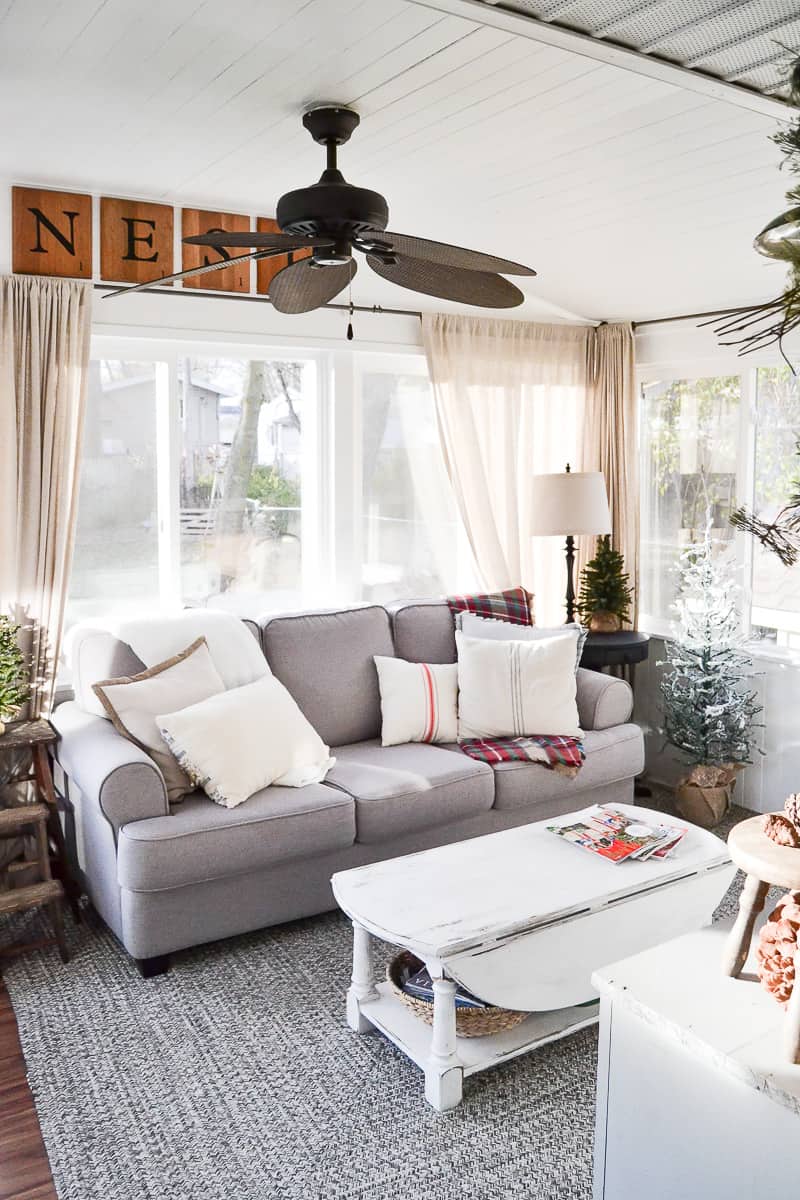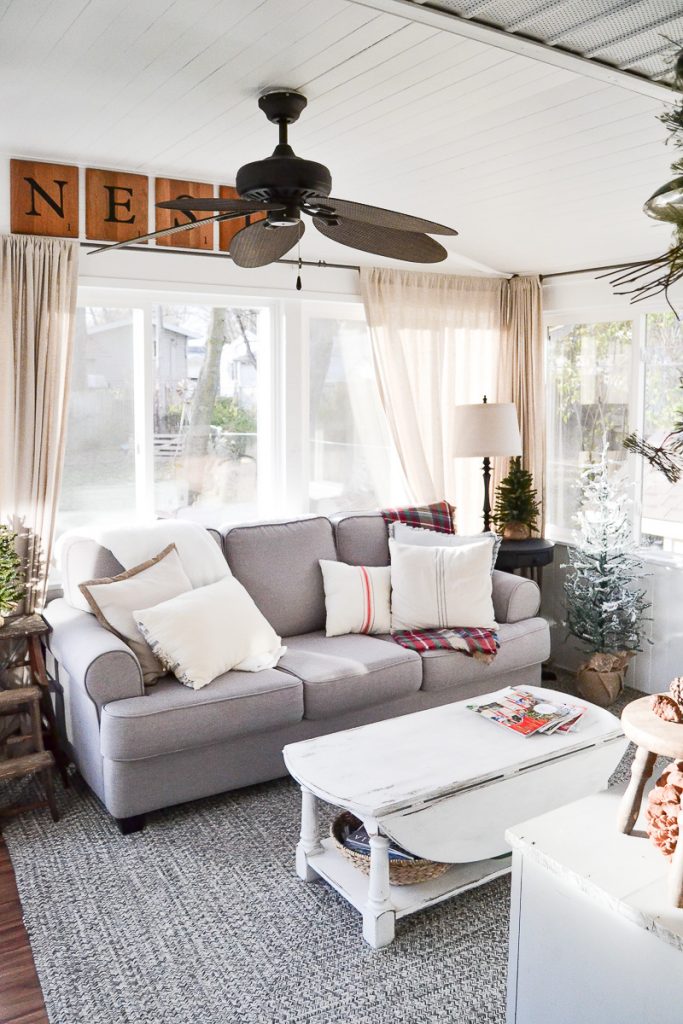 Right after Halloween, I started decorating our home for Christmas. I started in the living room and by the time I had reached the back porch, I lost steam. When that happens, I have learned that I just need to walk away and leave it alone for a few days. If I don't walk away, I will end up redecorating the space over and over again and just keep getting frustrated.
With age comes wisdom, I guess. I have learned the hard way. No more wasting time. When I feel burnt out, I have to walk away. After a few days, I can come back refreshed and ready to tackle this Christmas porch tour.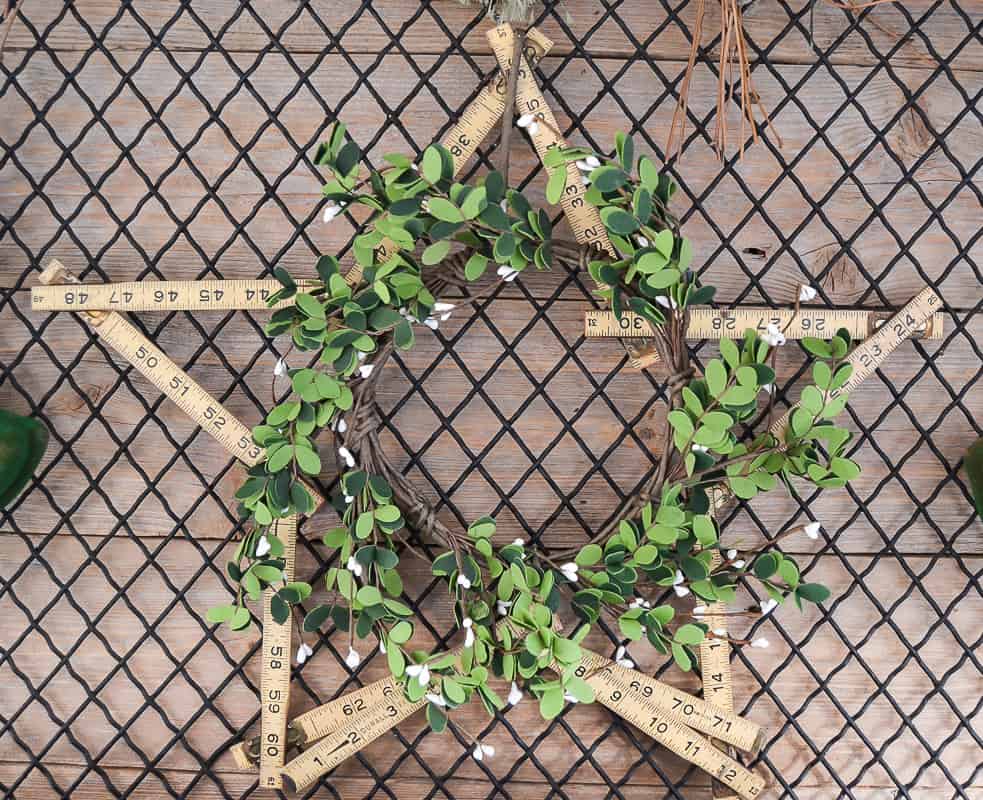 I didn't want to add a ton of things to the back porch this season. When I pulled out all of the decorations this year, I had a HUGE pile of things to get rid of. HUGE! I just didn't want to use it if I didn't love it so it had to go. I am not in the market for storing things we aren't going to use.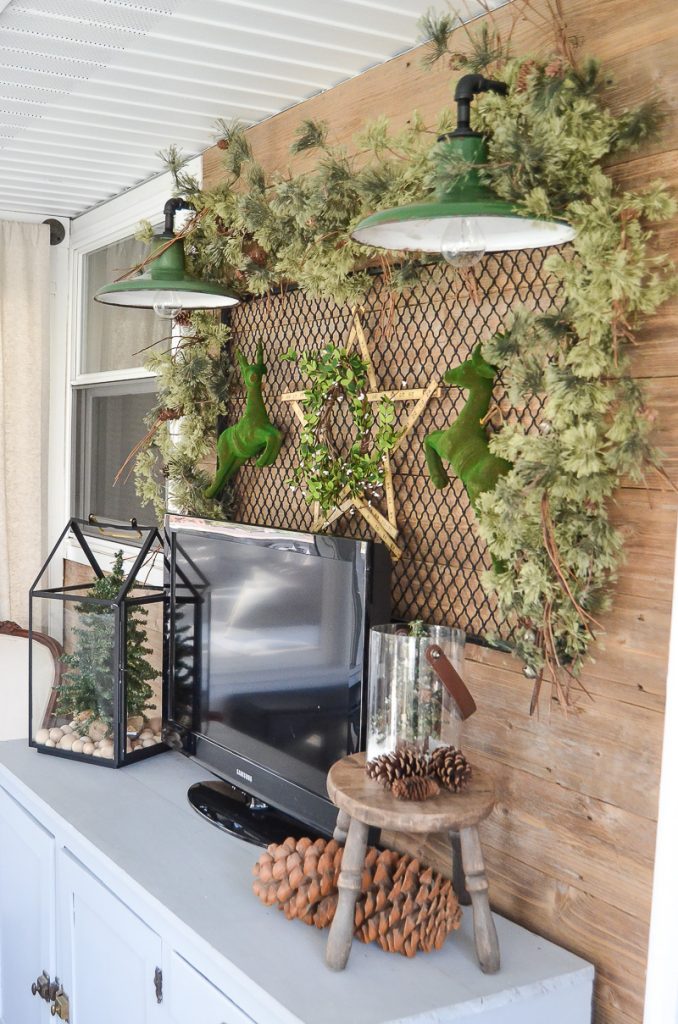 To keep the porch simple, I added some winter garland above the barn lights and hung a few things on the grate we hung on that wall. I scored a clearance lantern from the Hearth & Hand line at Target! I added a yard sale Christmas tree to it and some wood beads. It looks great next to the TV.
And, yes, it was on clearance already because it is a little bent on the top. We don't do "perfect" here so bent fits right in. (I shared that Target shopping trip on my IG stories. I am always sharing behind the scenes tips and fun on IG so make sure to follow along with me HERE.)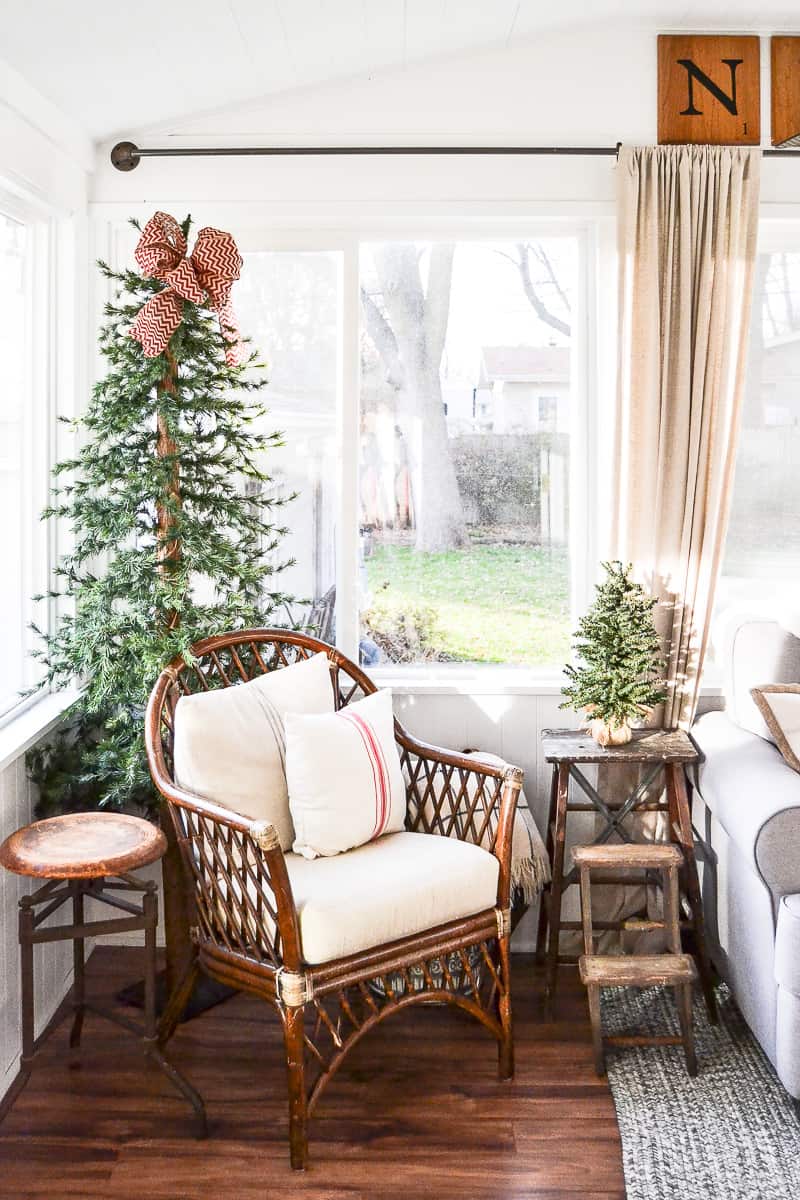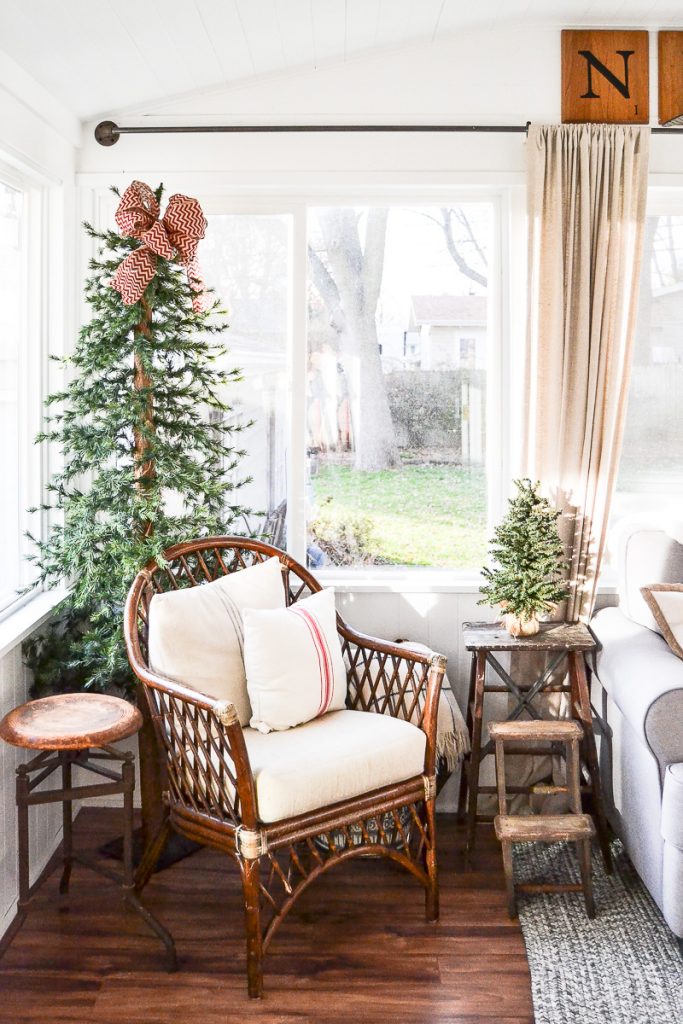 Matt found the cutest wood step ladder on my birthday and it fit perfect next to the sofa in the porch.
A flocked tree and a rustic looking tree behind the chair give the space a natural, woodland look and feel.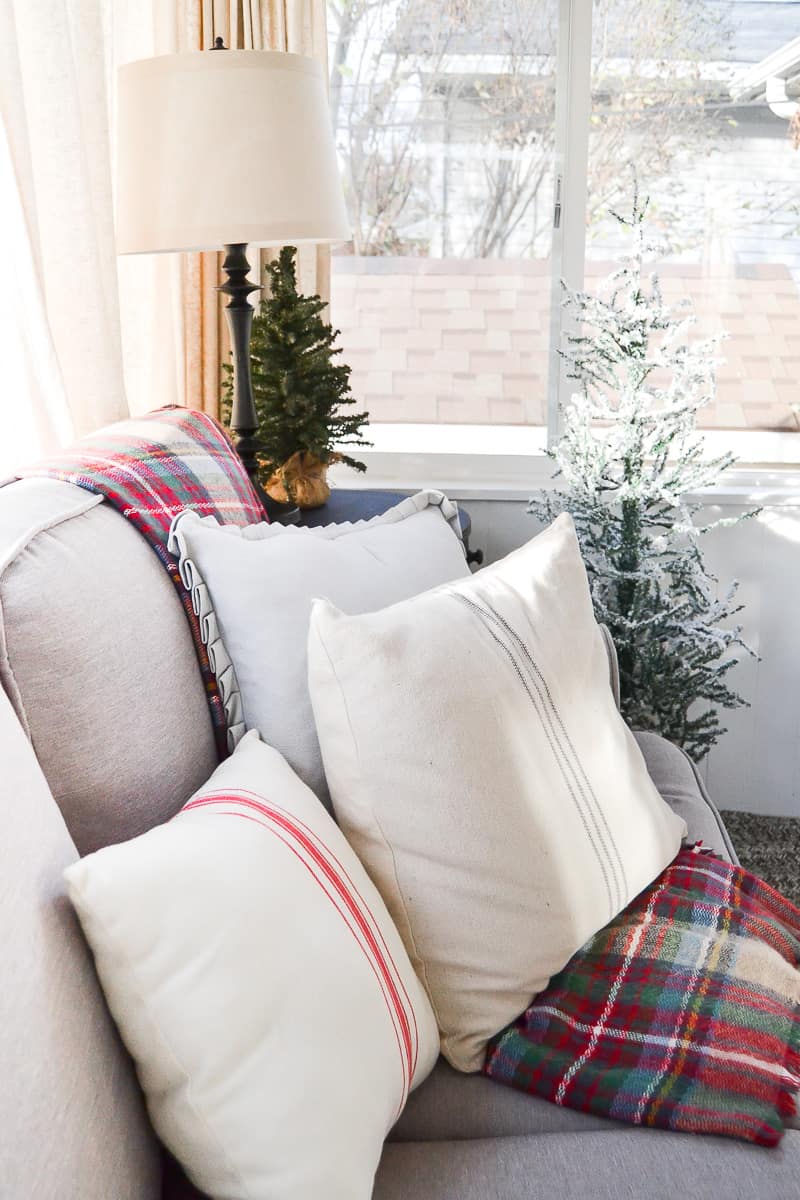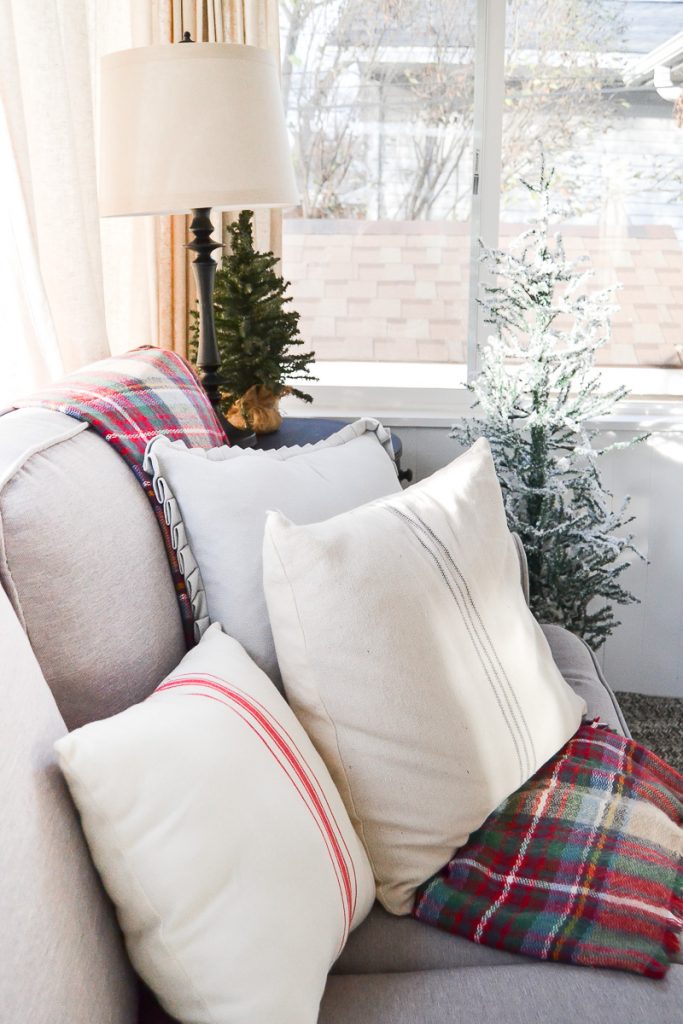 I added a few festive touches to the entry nook we have in the porch. A few touches here and there are sometimes all I want to do for the holidays.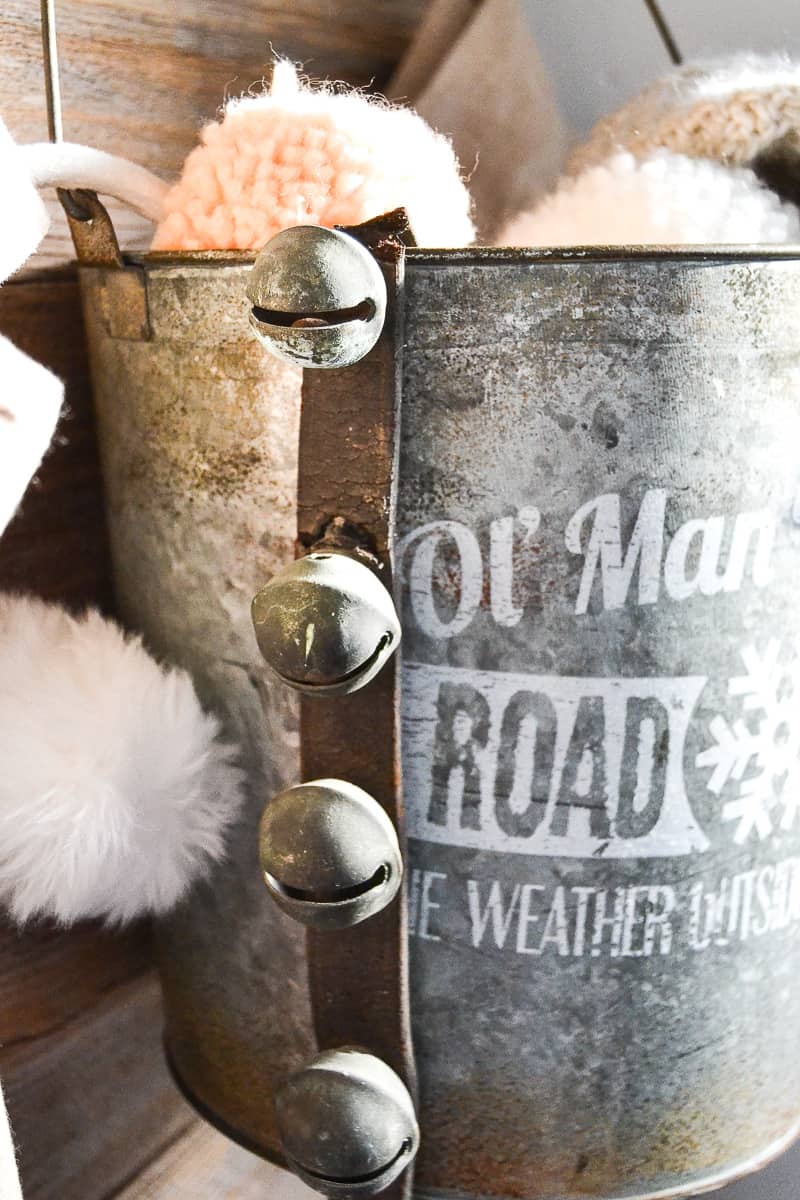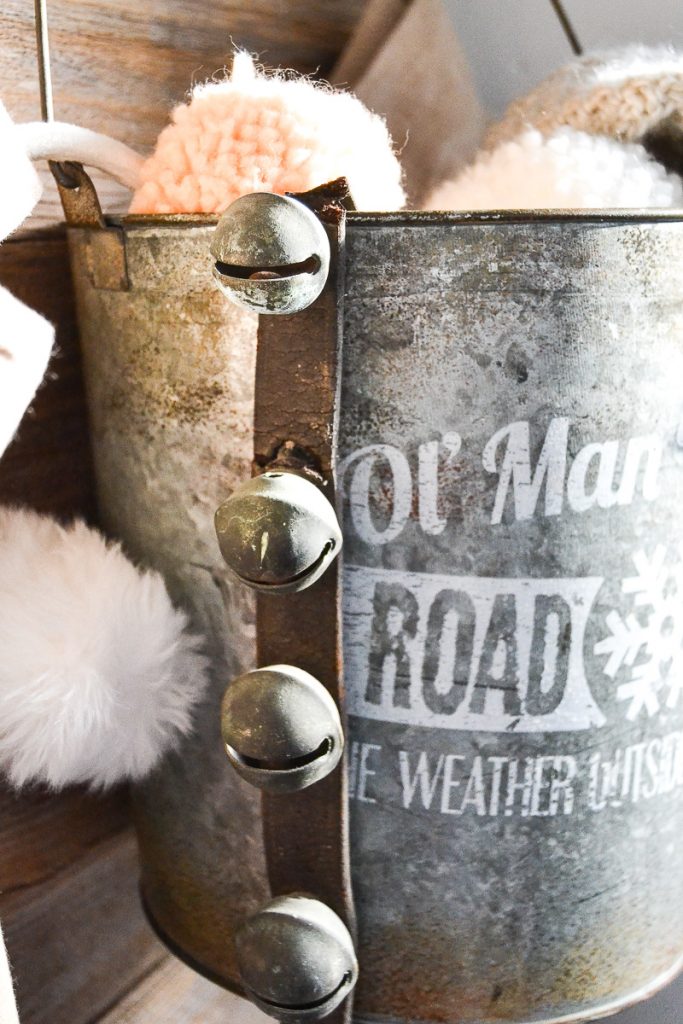 As I am writing this post, I am knee deep in cleaning off the front porch and seeing what I want to do there. In years past, I wanted to get all of the decorating done in one weekend, but since I have to start so early for blog deadlines, I am finding that I am spreading out the process a little longer. I change my mind so often so having a little extra time never hurts the process.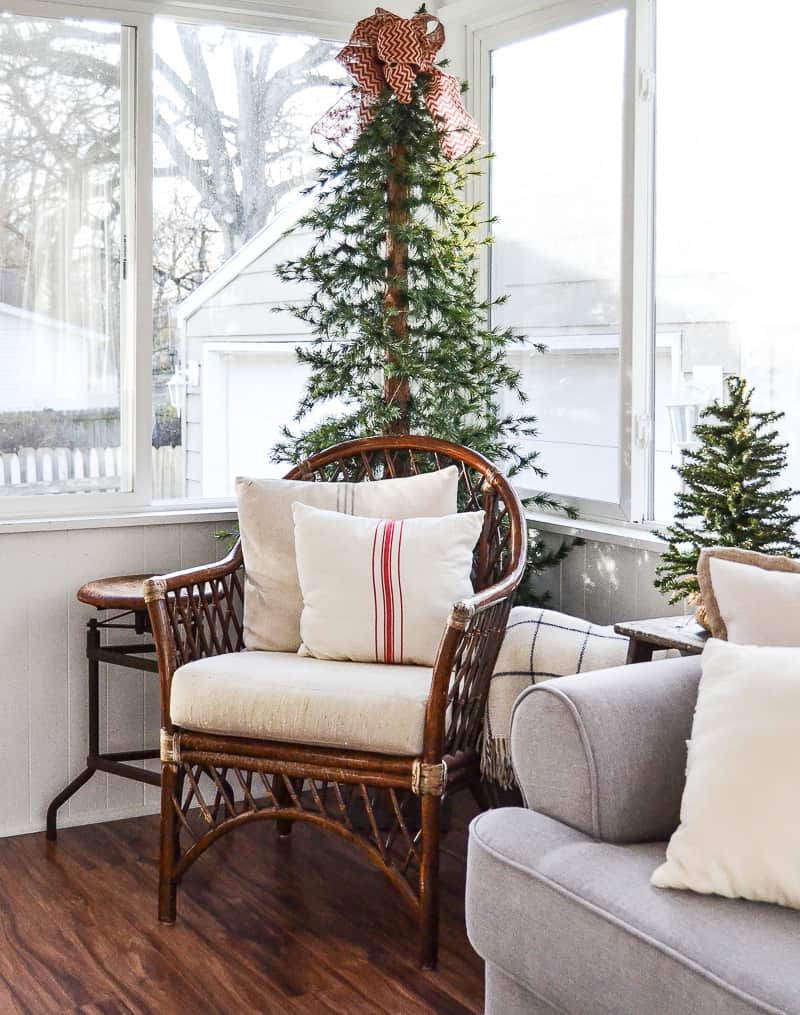 Do you have a porch to decorate for the holidays?
Make sure to check out my friends Christmas porch tours! You will definitely be inspired!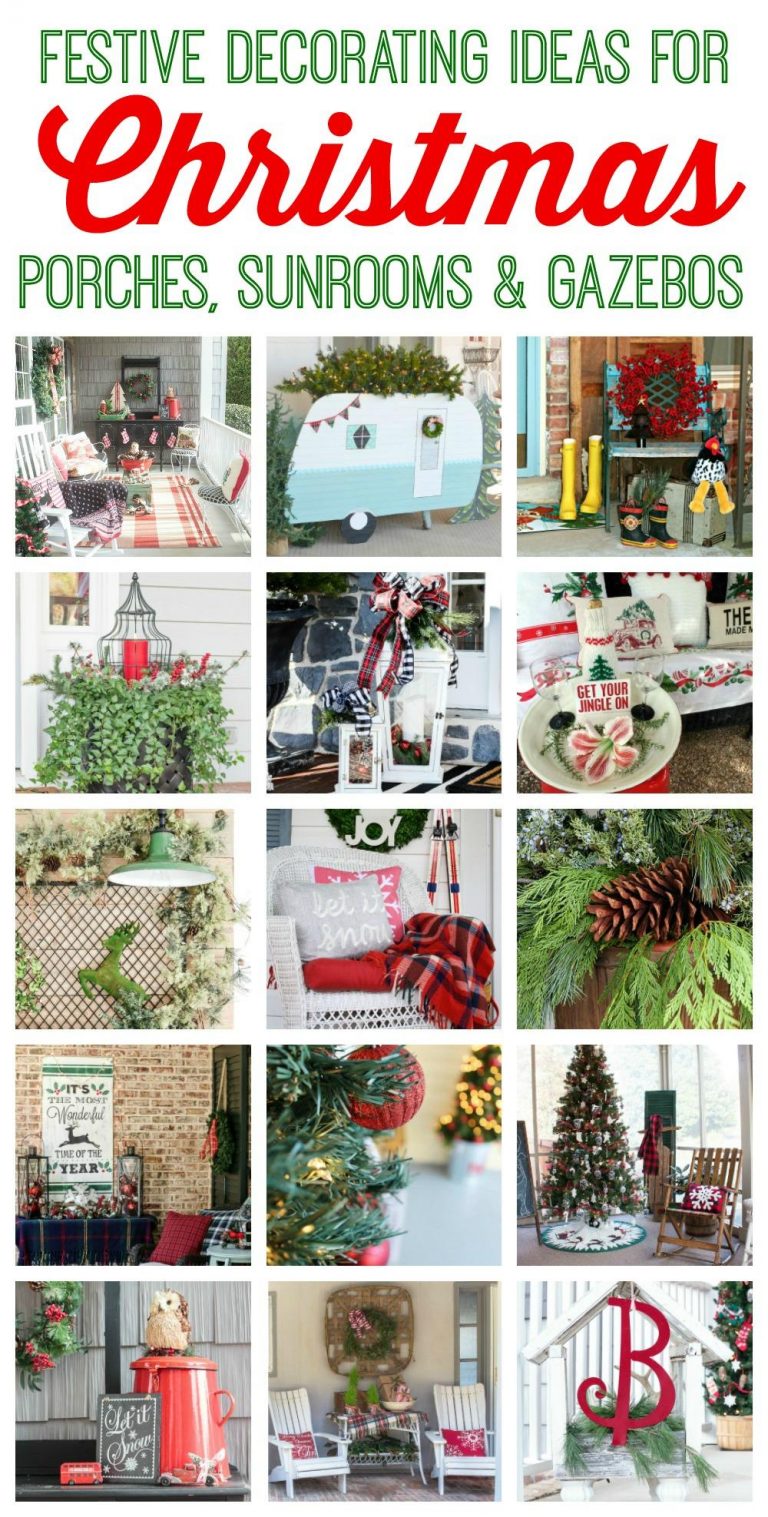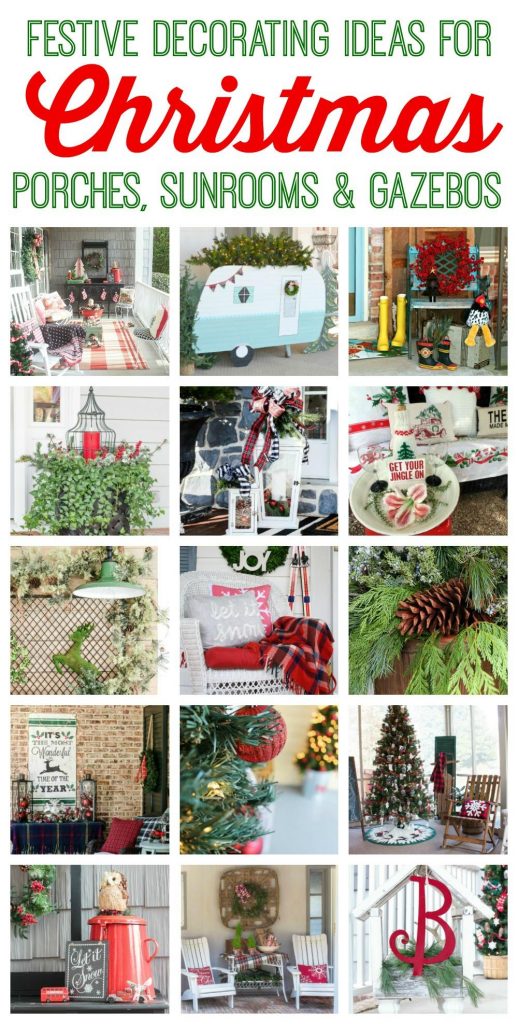 Monday, Nov. 27
Atta Girl Says
My Thrift Store Addiction
House of Hawthornes
Sweet Pea
Cottage at the Crossroads
Worthing Court
Tuesday, Nov. 28
Petticoat Junktion
Postcards from the Ridge
Robb Restyle
Our Southern Home
My Creative Days
2 Bees in a Pod
StoneGable
PIN THIS POST!


If you liked this Christmas Porch Tour, you will love these holiday ideas:
Easy DIY Advent Calendar Made From A 25¢ Board
Christmas Home Decor From Kirklands
Decorate With Artificial Christmas Greenery INEXPENSIVELY!