I usually stick to a Monday, Wednesday, Friday posting schedule, but I have done a few extra projects and signed up for a few more tours this Christmas season so you will be seeing a little more of me. Today, it is all about the Christmas tree. Every year, I do a little something different with our tree. This year, I had it planned out months ago.
I have been collecting folding rulers for a long time. I had grown a nice little pile of them and really wanted to come up with a unique way to display them. It wasn't until we got the Christmas decorations out that the light bulb went off. I will add them to the Christmas tree! We formed the rulers into stars and I stuck them in the tree along with our white porcelain ornaments. When I stepped back and looked at it, it was great, but it needed something else. The DIY Christmas Tree Garland was created.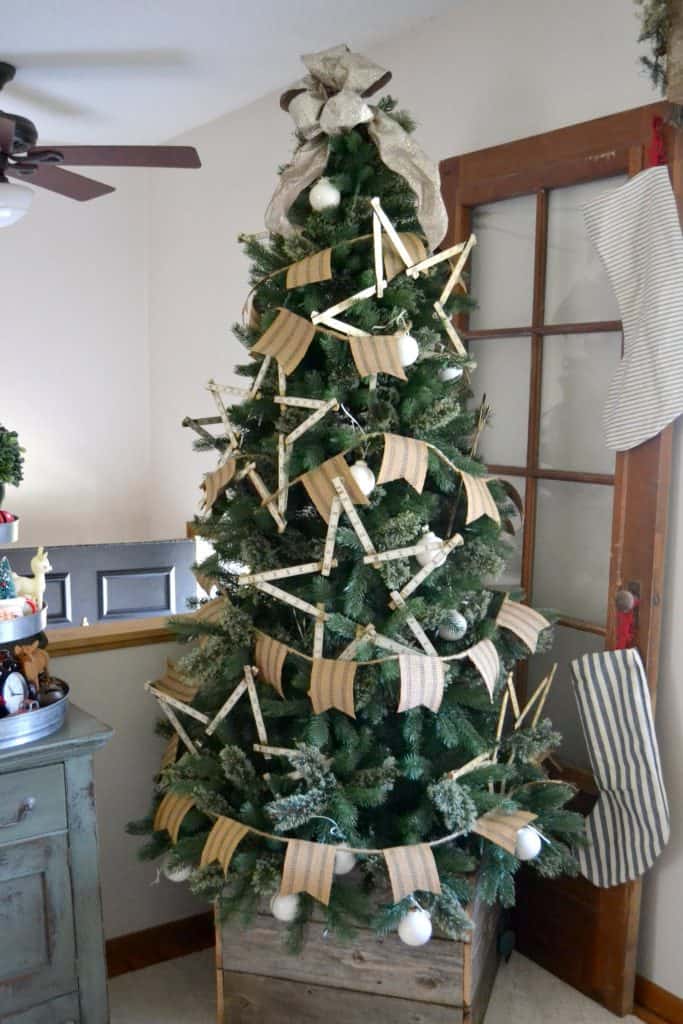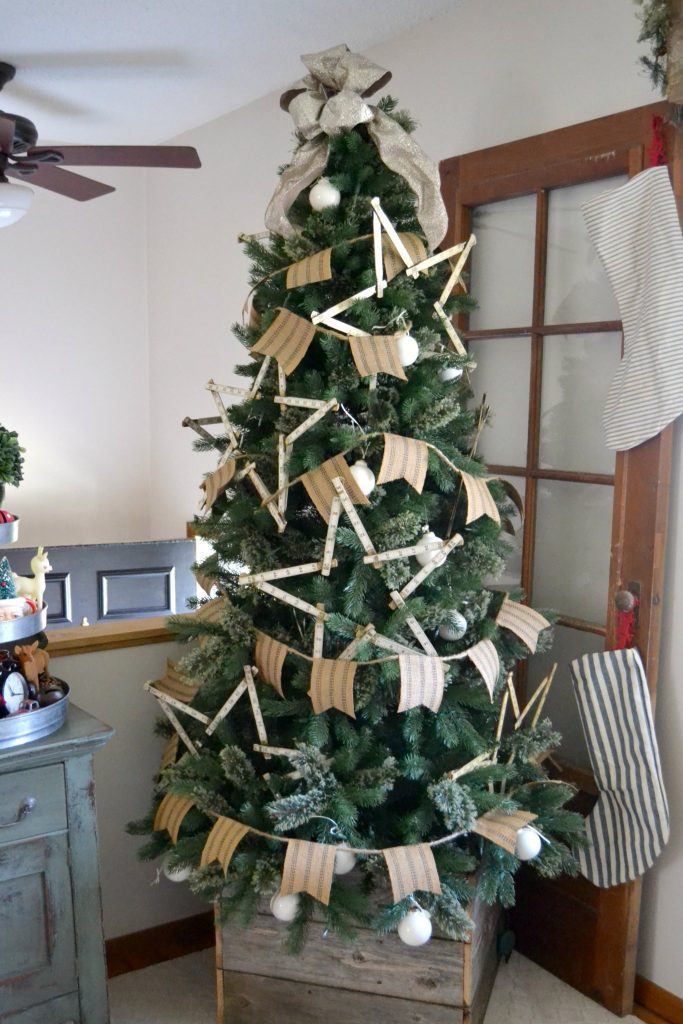 (Affiliate links are used in this post. You can read my disclosure HERE.)
Supplies Needed To Make a DIY Christmas Tree Garland:
Jute Webbing (I had green on hand, but it comes in red too which would be so pretty in a Christmas tree.)
Scissors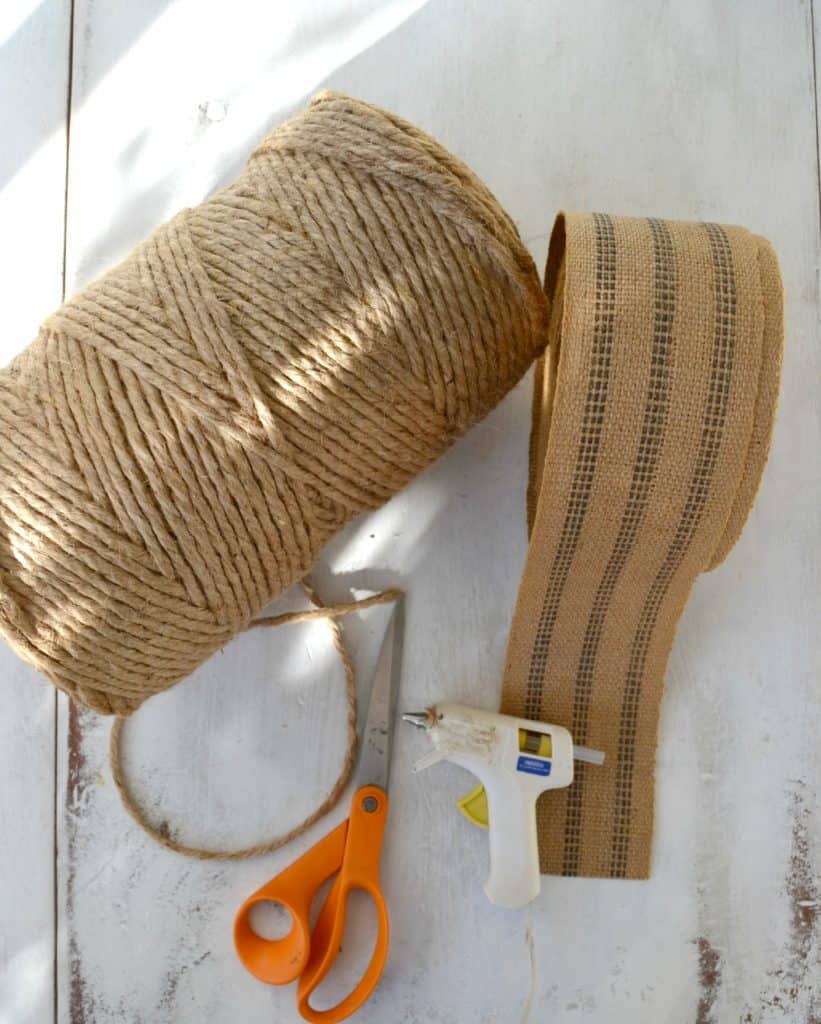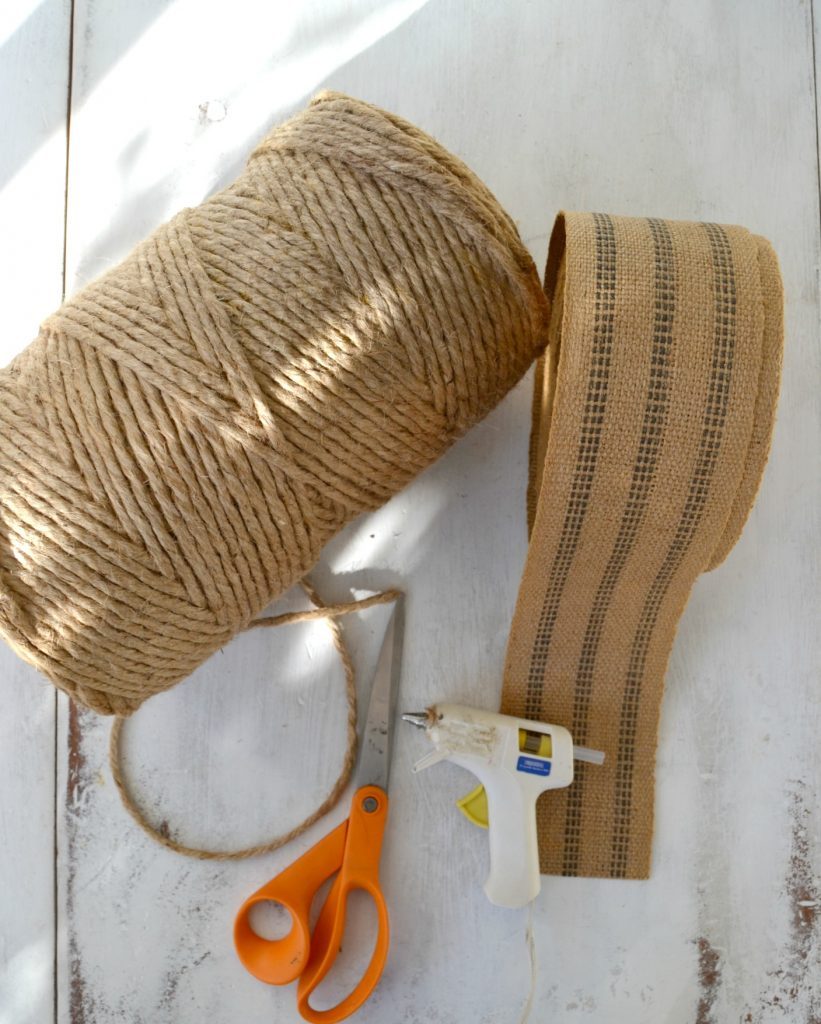 Garlands are fairly easy to put together and I made this one super easy.
To start the DIY Christmas Tree Garland, measure how long you need it. I skipped this step and had to make two more garlands because I didn't have enough for the entire tree.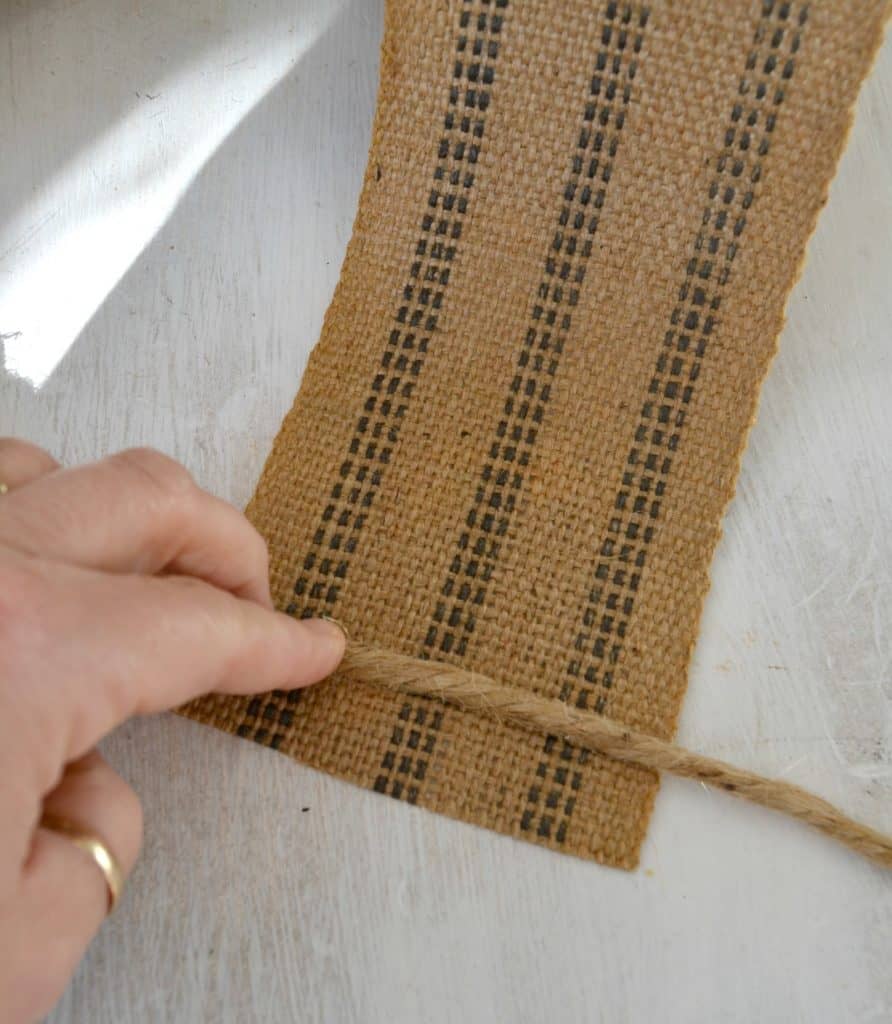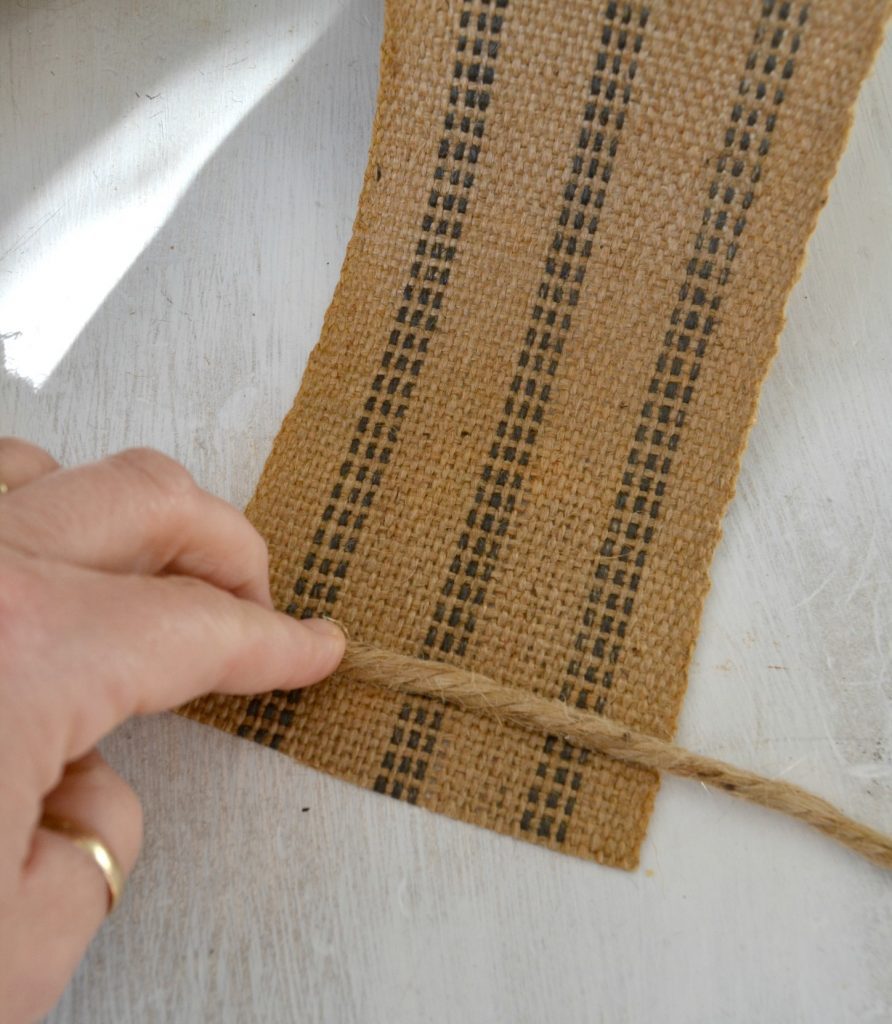 After you have measured, hot glue the jute twine about an inch from the end of the jute webbing.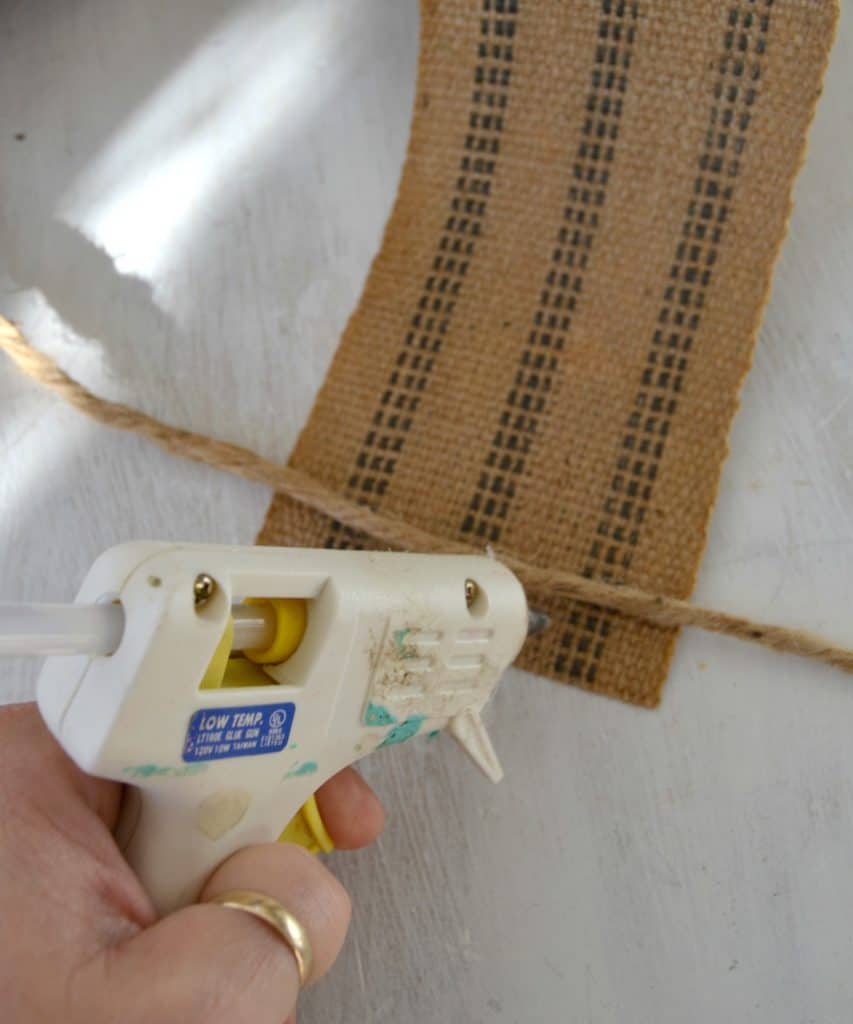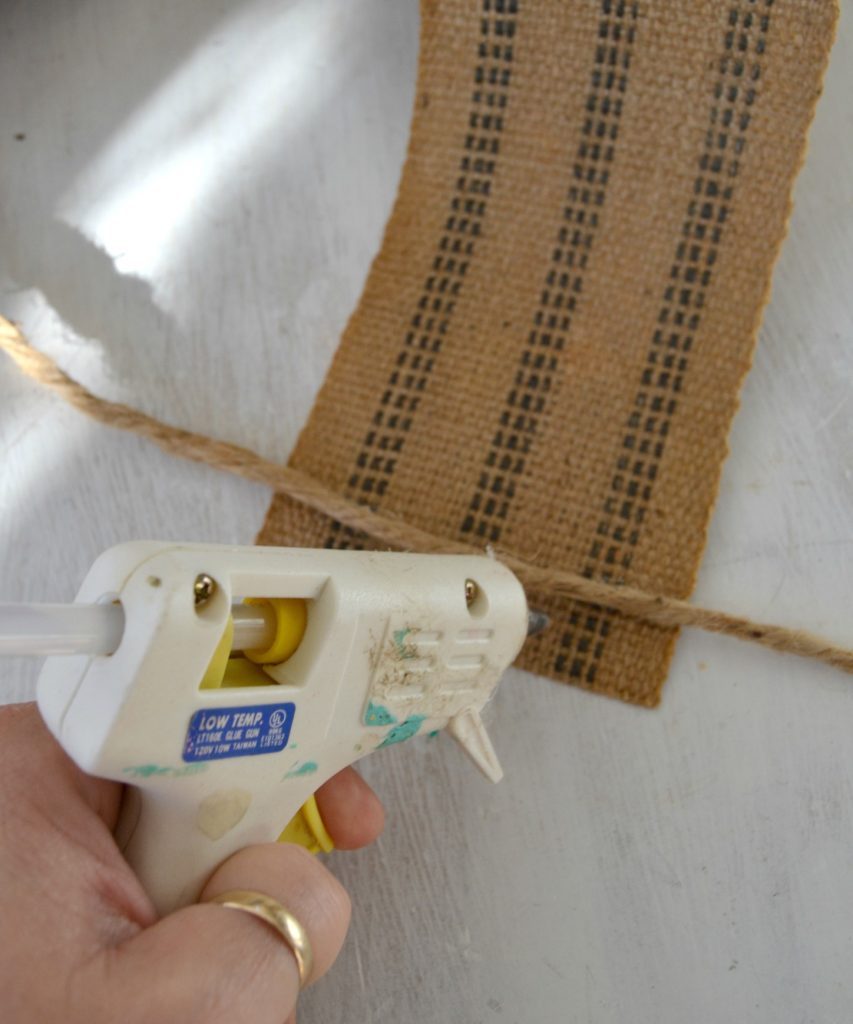 Next, wrap the end of the jute webbing over the twine and hot glue in place.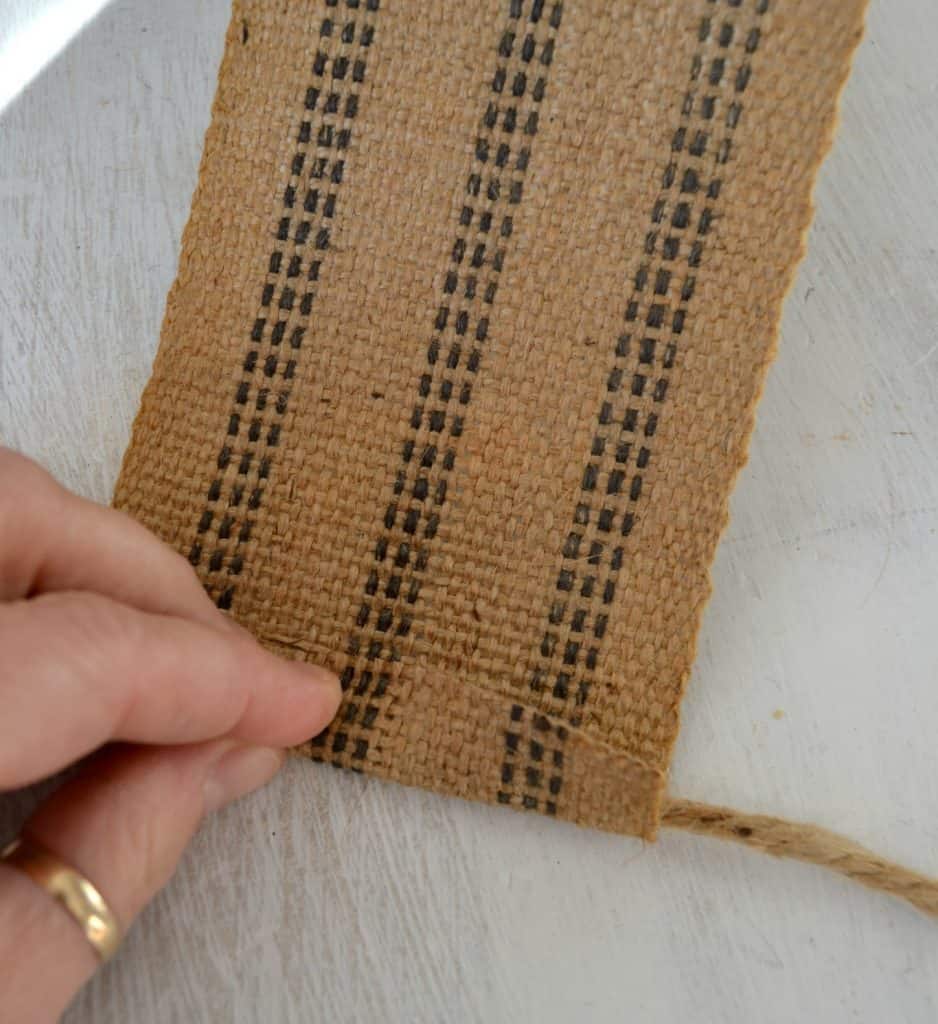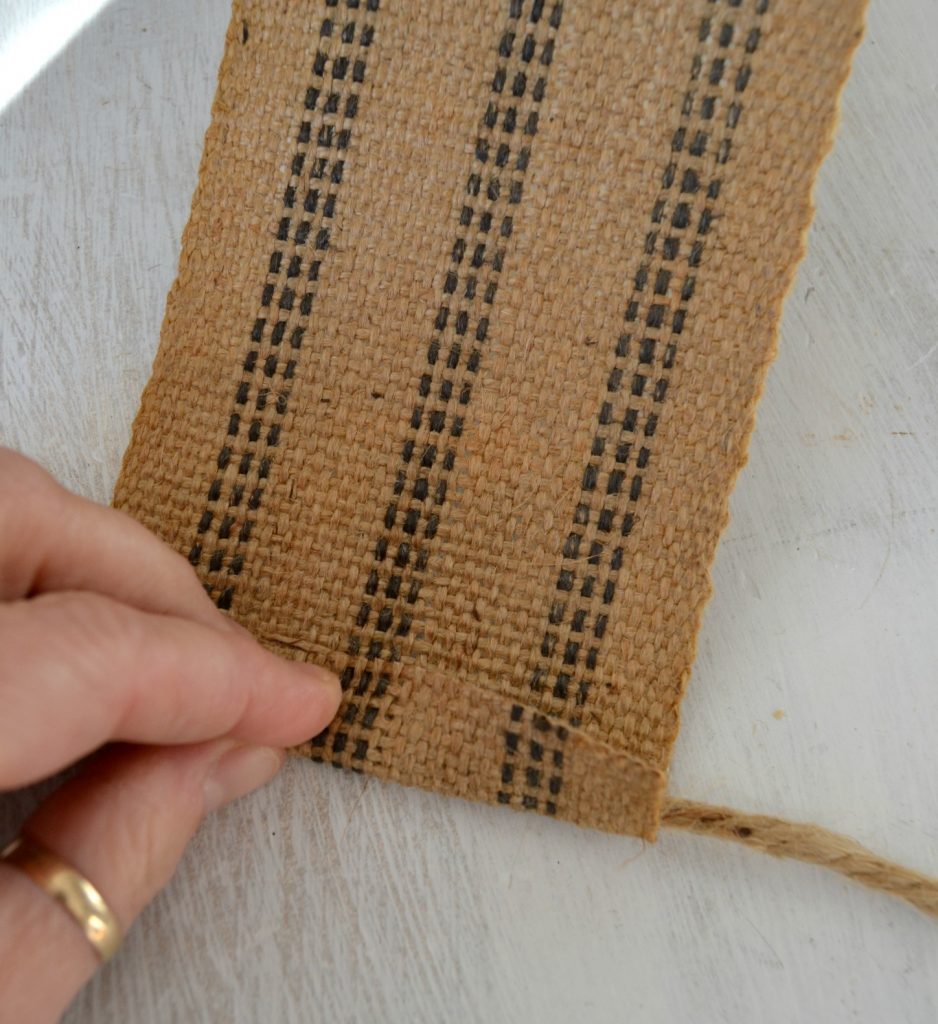 Decide how long you want each "pennant" of the garland and cut the jute webbing to that size. I did not measure. I eye-balled it. You can't tell they aren't perfectly the same size when it is on your tree.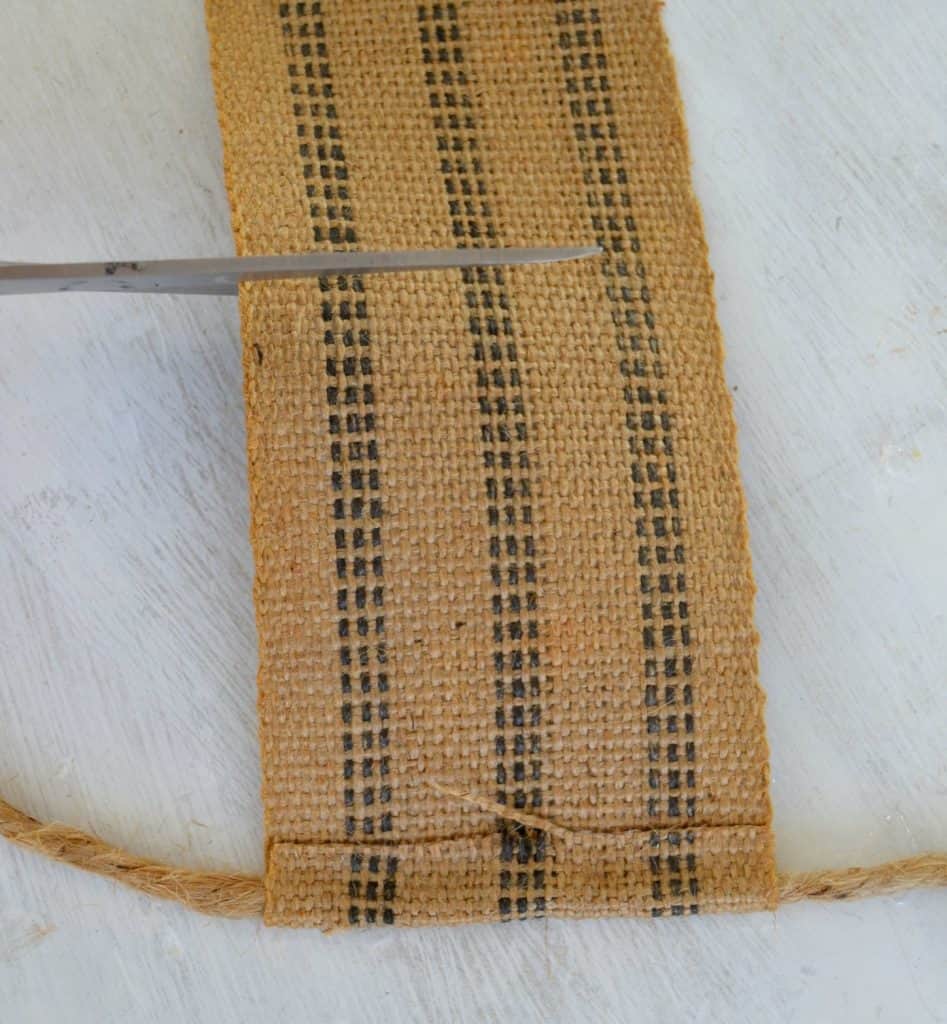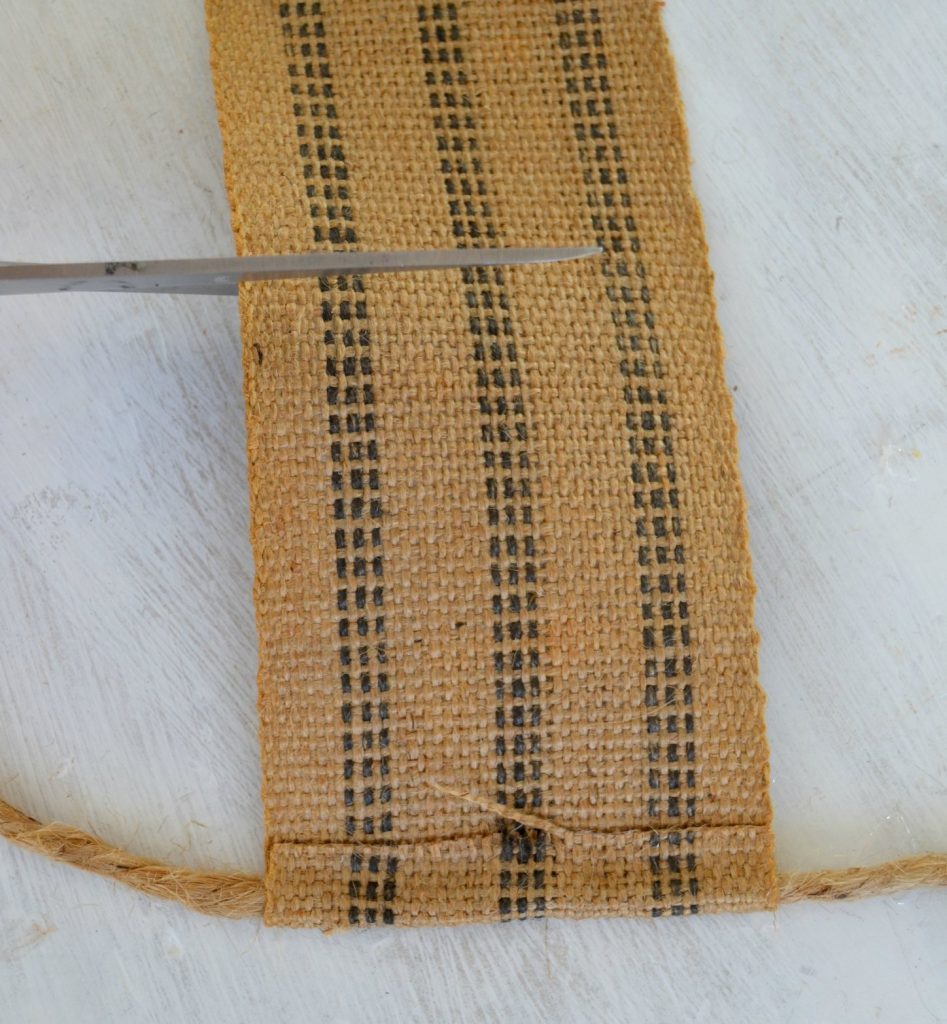 Next, move over on the twine about 4″ (or however close you want them) and start the process all over again. You will do this until you have the desired length of garland.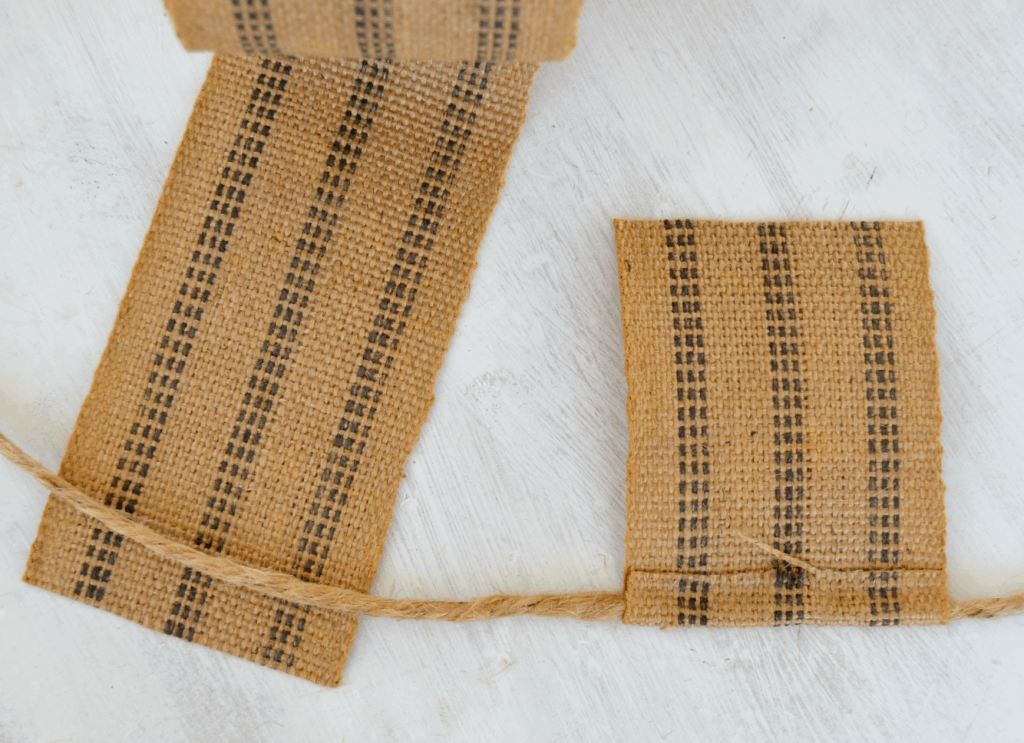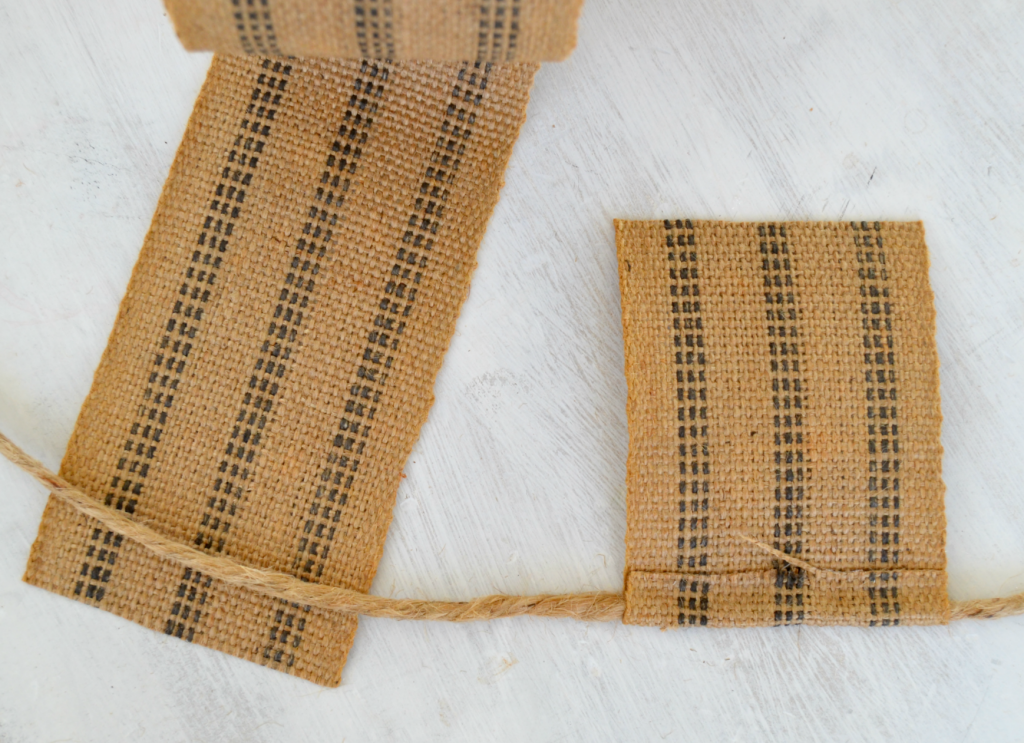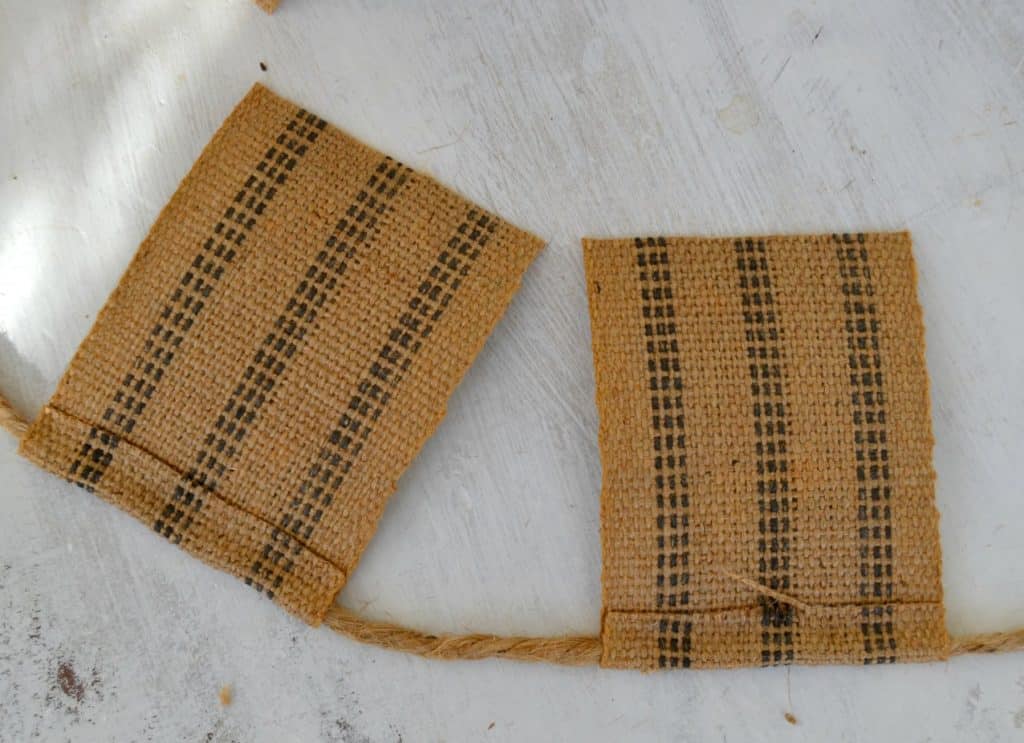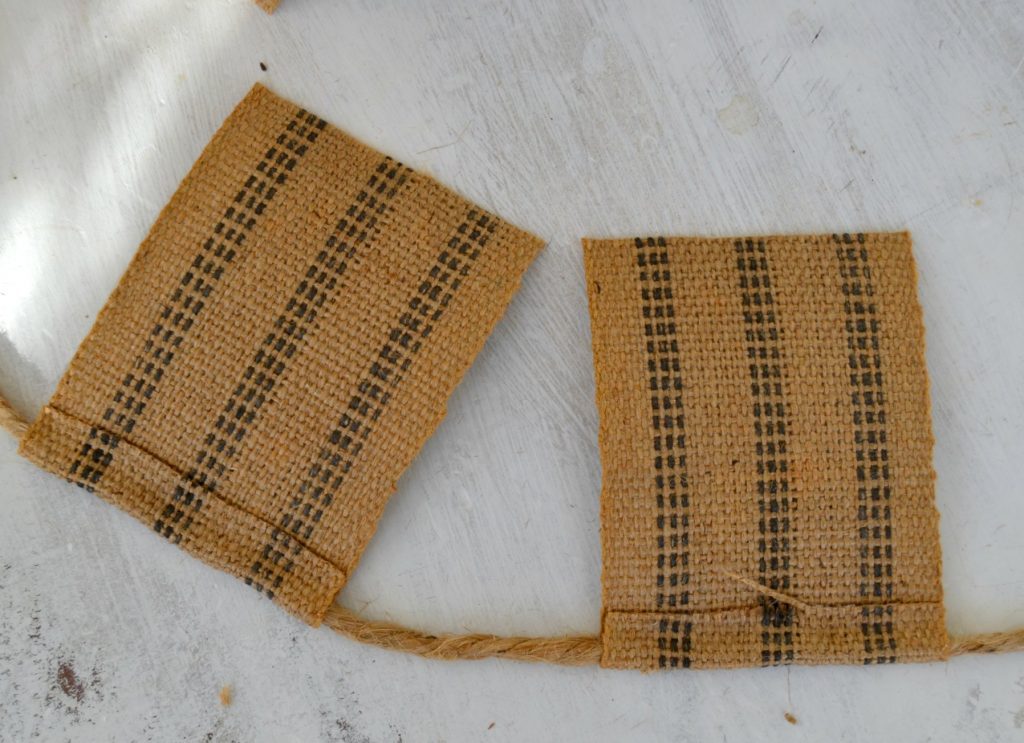 Once you have all the jute webbing put on the twine, it is time to cut it. I wanted triangles on the ends, but you could make it rounded, leave it straight or whatever else strikes your fancy.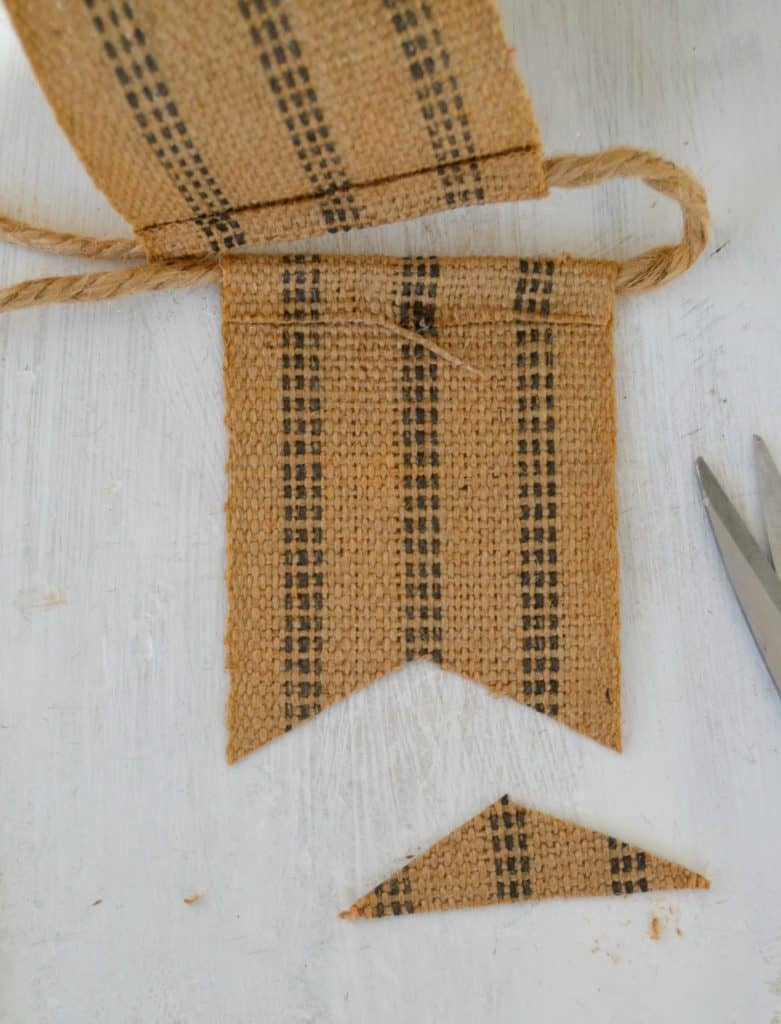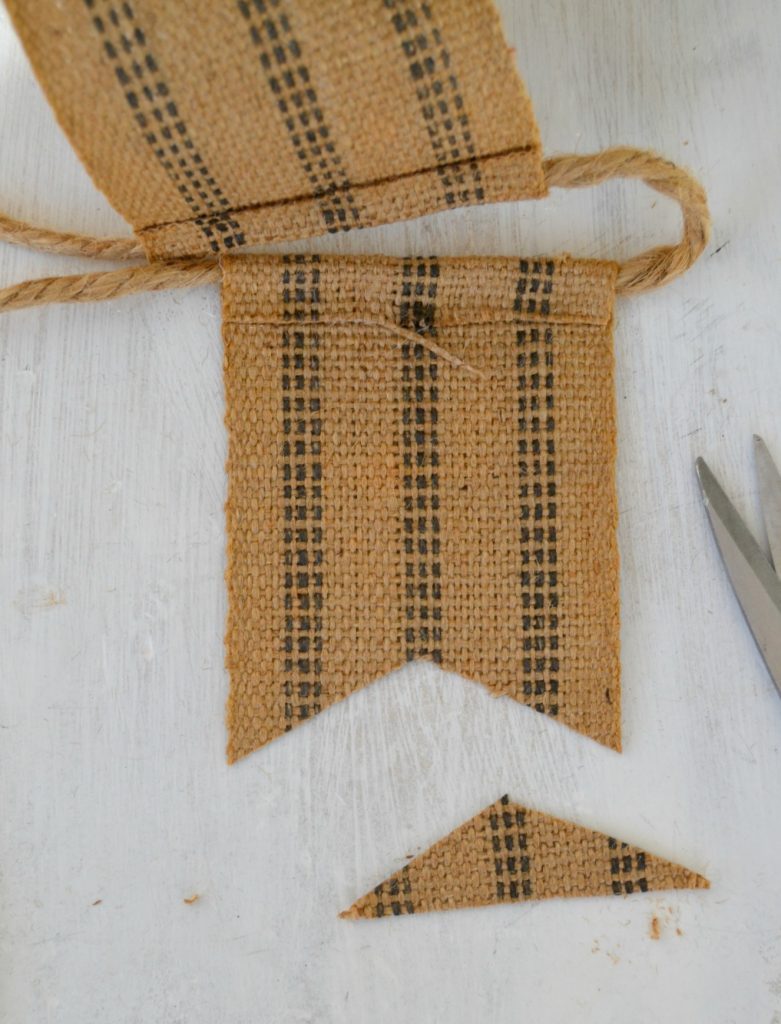 This DIY Christmas Tree Garland could be used for so many things. You could hang it on a mantel, over a picture or add it to a wreath.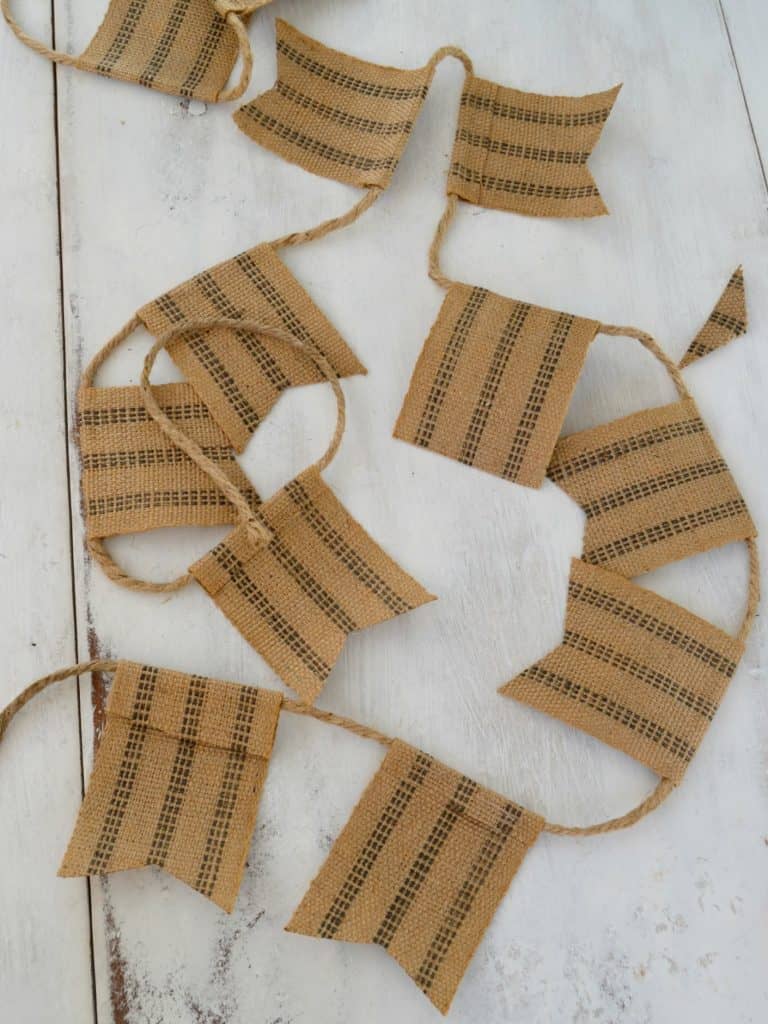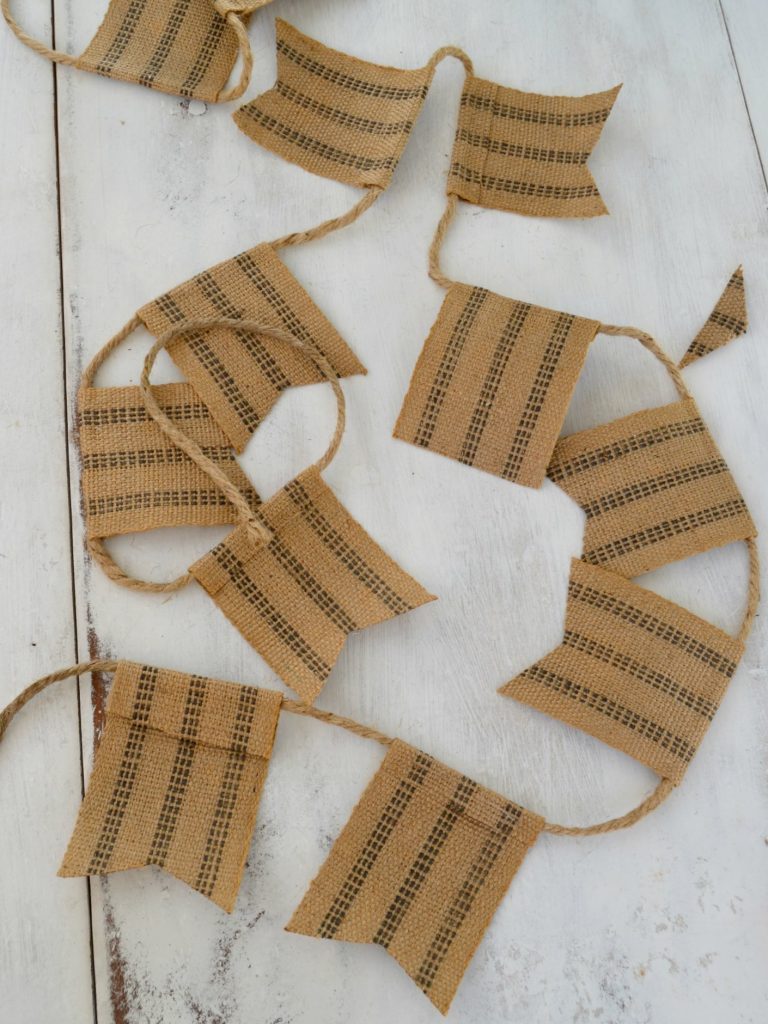 I have a huge roll of the jute webbing and twine so I see many more garlands in the future for parties, tablescapes and other holidays. It is a neutral garland so it is versatile.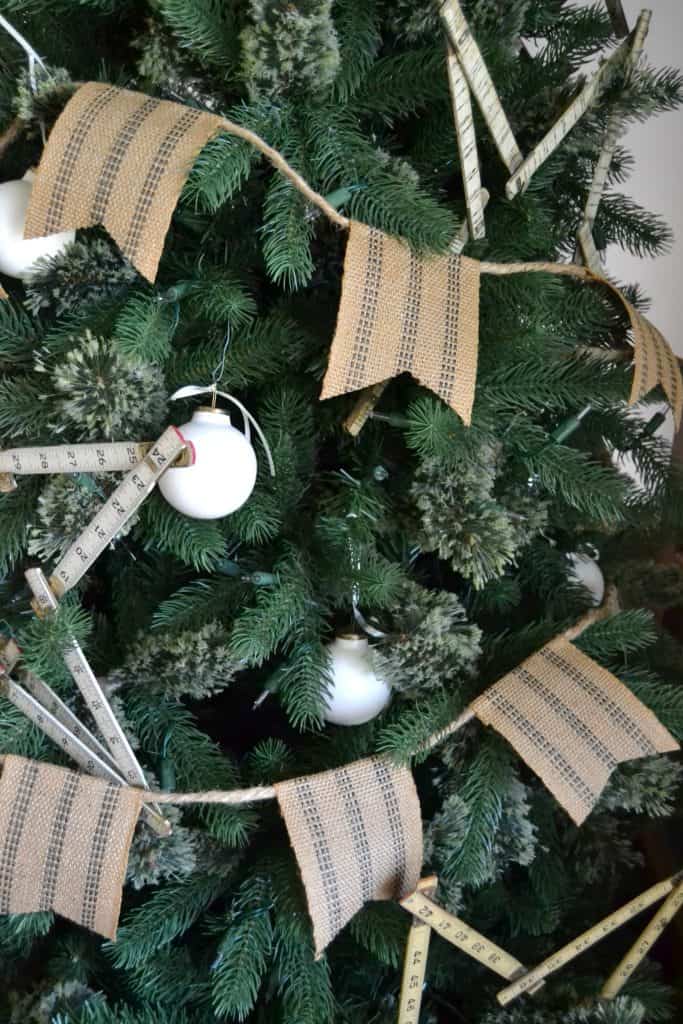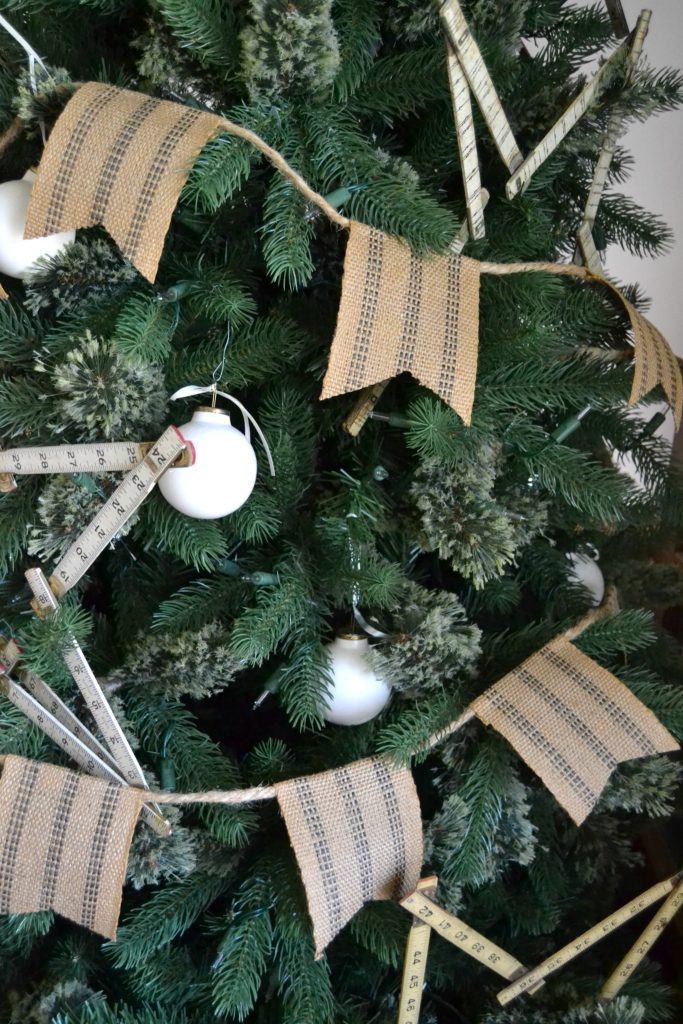 The DIY Christmas Tree Garland doesn't take away from the ruler stars. They are a perfect combination for the tree this year.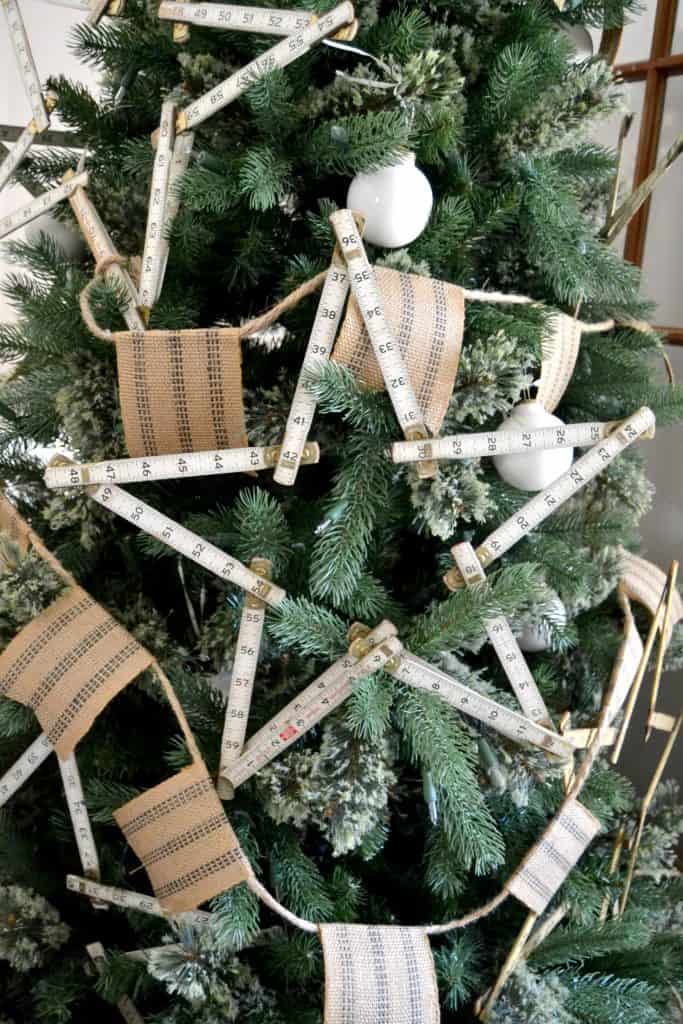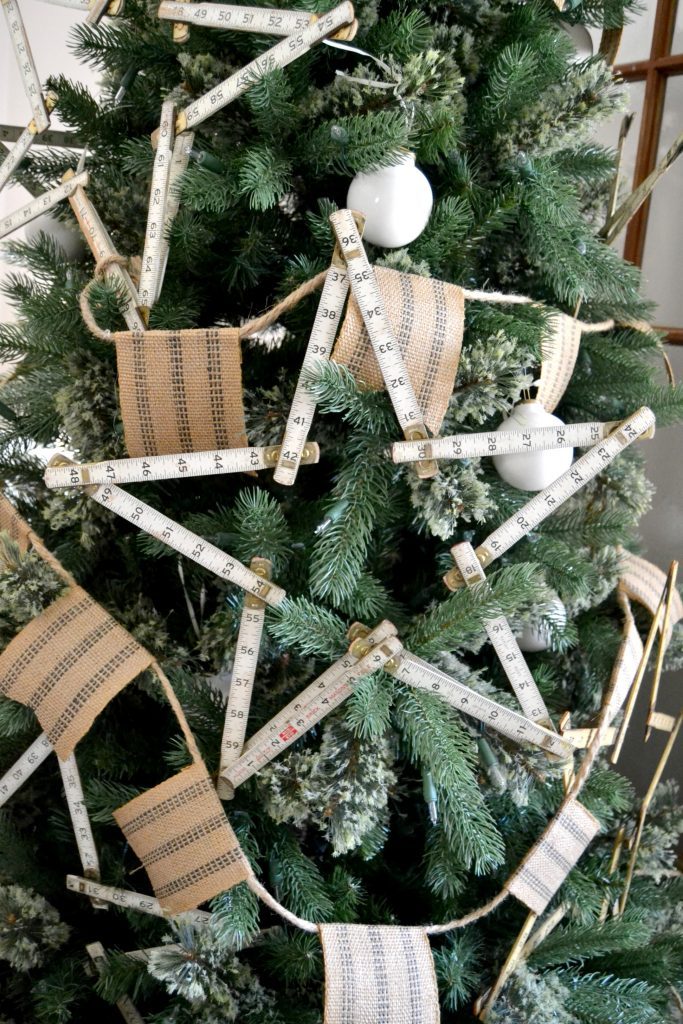 Like I said earlier, I usually change up the decorations on our Christmas tree each year, but I really like the way this looks. I don't know if I will change it much next year. But then again, it isn't next year. A lot can change around here by then.
Do you change your Christmas tree decorations every year?
Here is a quick video tutorial:
PIN THIS POST!


If you liked this Christmas tree garland project, you will also like these ideas:
Easy Christmas Tablescape With Thrift Store Finds
90 Homemade Christmas Ornaments