5 Ways To Make Your Fall Decor Welcoming!
Entertaining and fall go hand in hand.
Fall is the season when people are making yummy food, watching great football games and inviting people over more often. I used to be the host that would make it a huge deal when someone was coming over. I would clean for hours, bake and cook for more hours and stress about it throughout all of those hours.
Who has time for all that?
Not me anymore.
Today, I am sharing 5 Ways To Make Your Fall Decor Welcoming. These tips are easy, inexpensive and really make your home feel warm and cozy.
1.Bake:
Not for hours. For me, a bread and/or muffin is simple to whip up and bakes while I am setting up other things. We can never eat bananas fast enough in our home so I always have over-ripe bananas on hand. I also always make sure to have a couple of cans of pumpkin on hand in the fall. It is easy to bake a few mini-loaves for my guests to take home. I wrap them in plastic wrap, add a raffia ribbon and then put them in white gift bags. Easy to do and makes your guests feel special.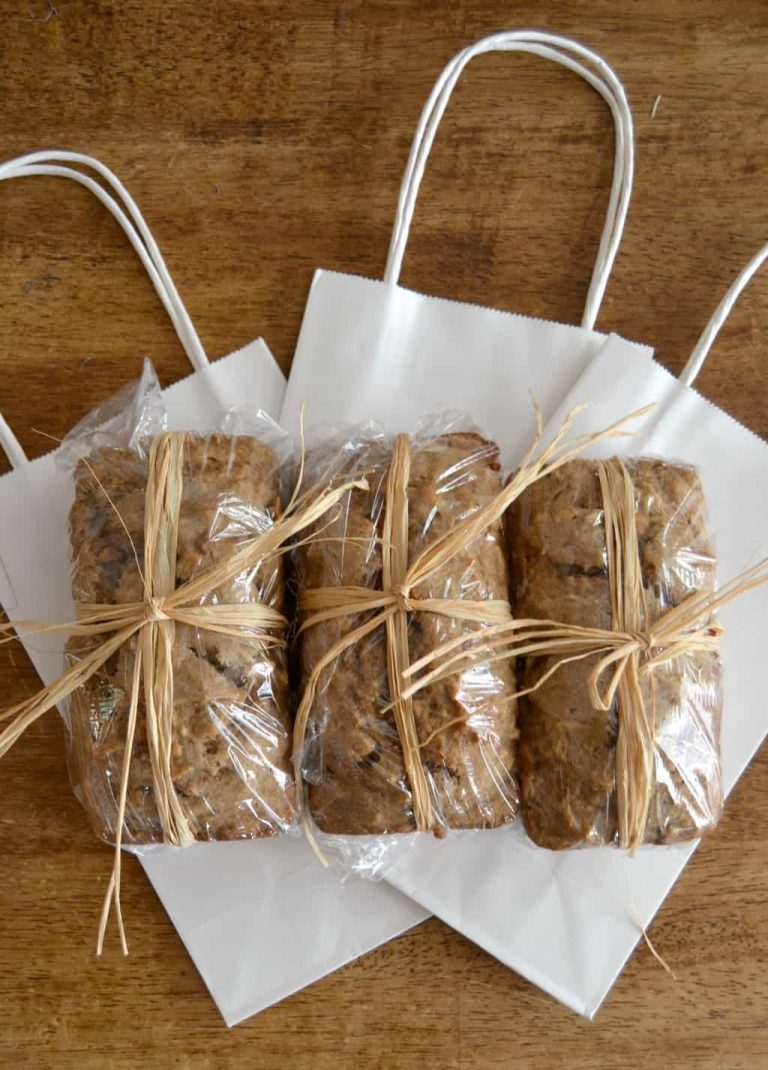 2. Set Up An Apple Cider Station:
Nothing says fall like apple cider and I love having it on hand for impromptu guests. Years ago, I never added the mulling spices to apple cider, but now, I don't make it without it. IT IS A MUST! It makes the cider so much better. I put the cider and the mulling spices in a crock pot and let it warm for a few hours. How easy is that????!!! Pour, add spice bags and turn the crock pot on and you are in apple cider business!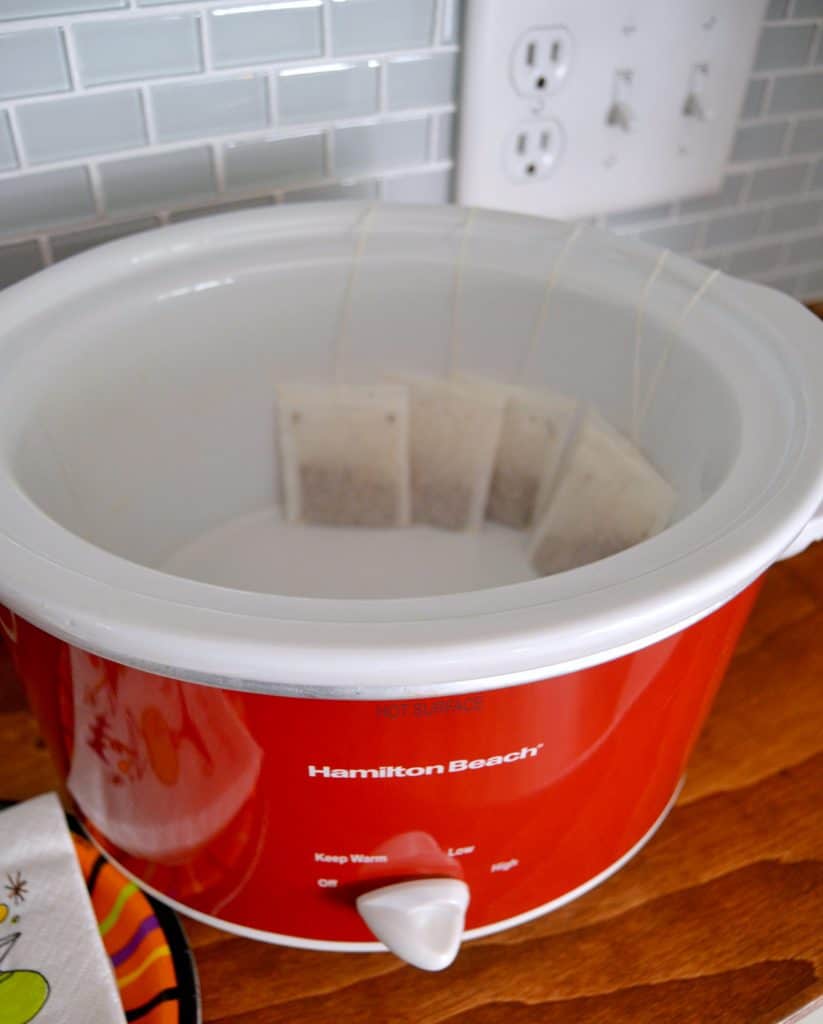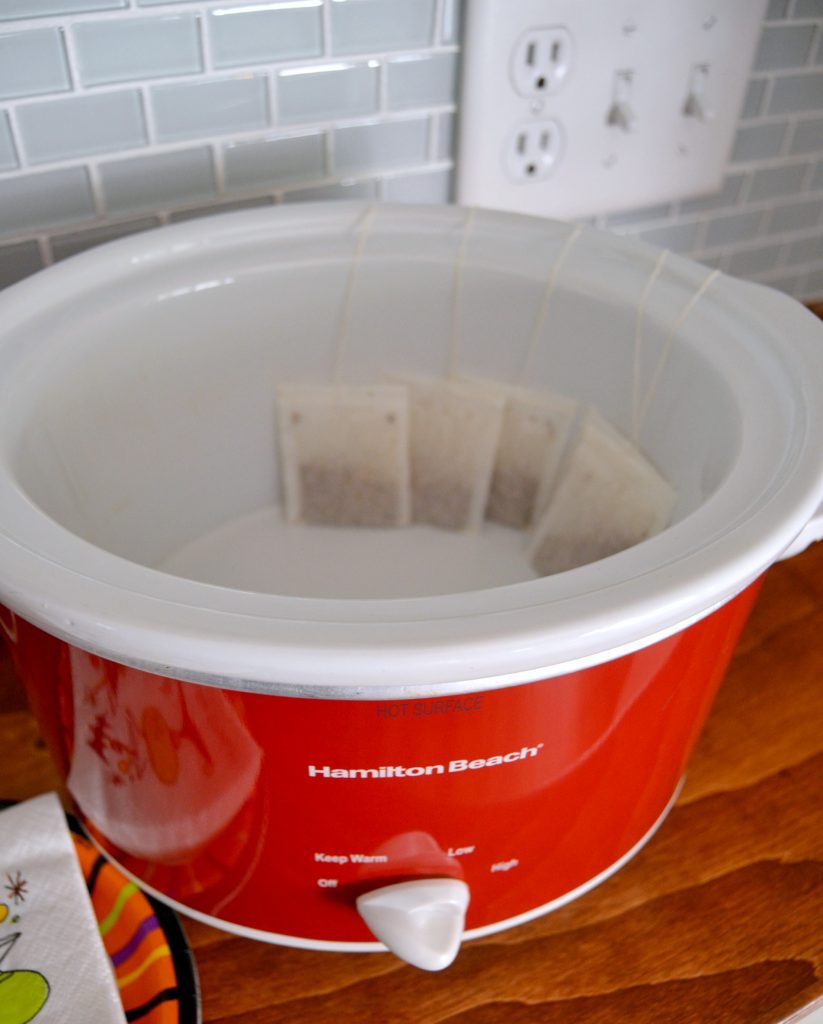 3. Shop Your Home:
If I am putting up any type of food or drink spread, I shop our house for things I can add to the area to make it more special. The apple cider station got "falled-up" with some of our decorations from around the house.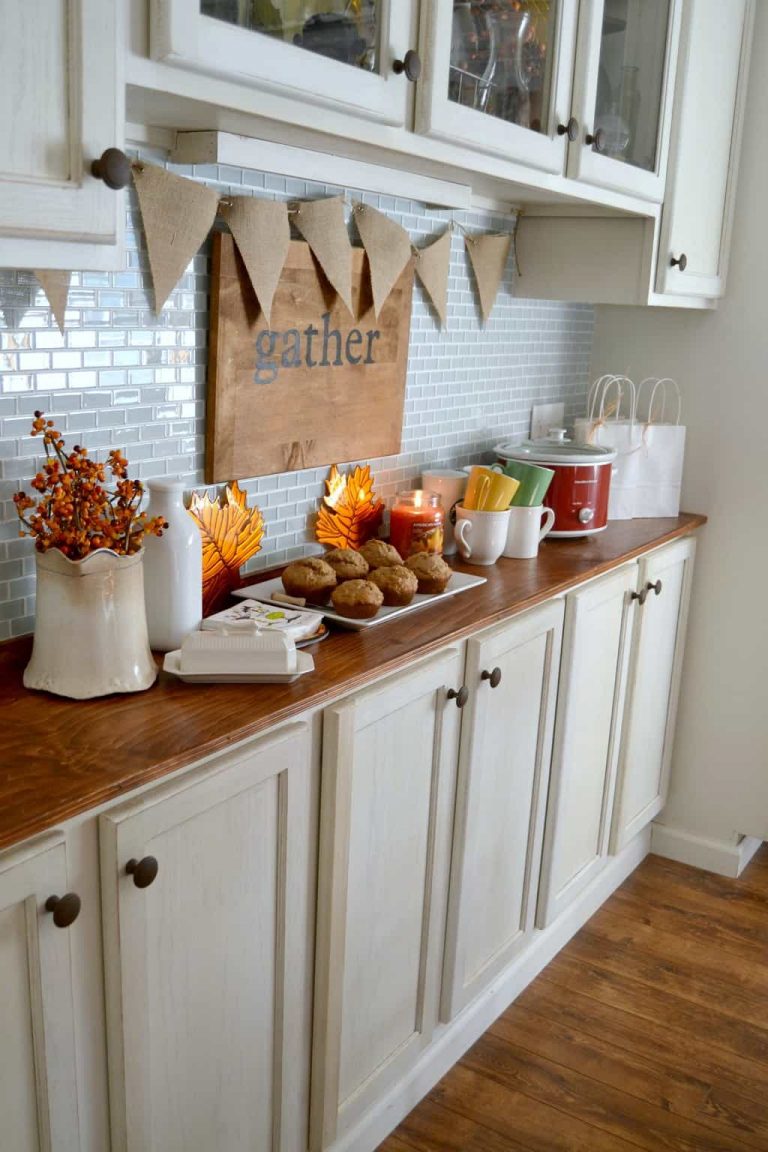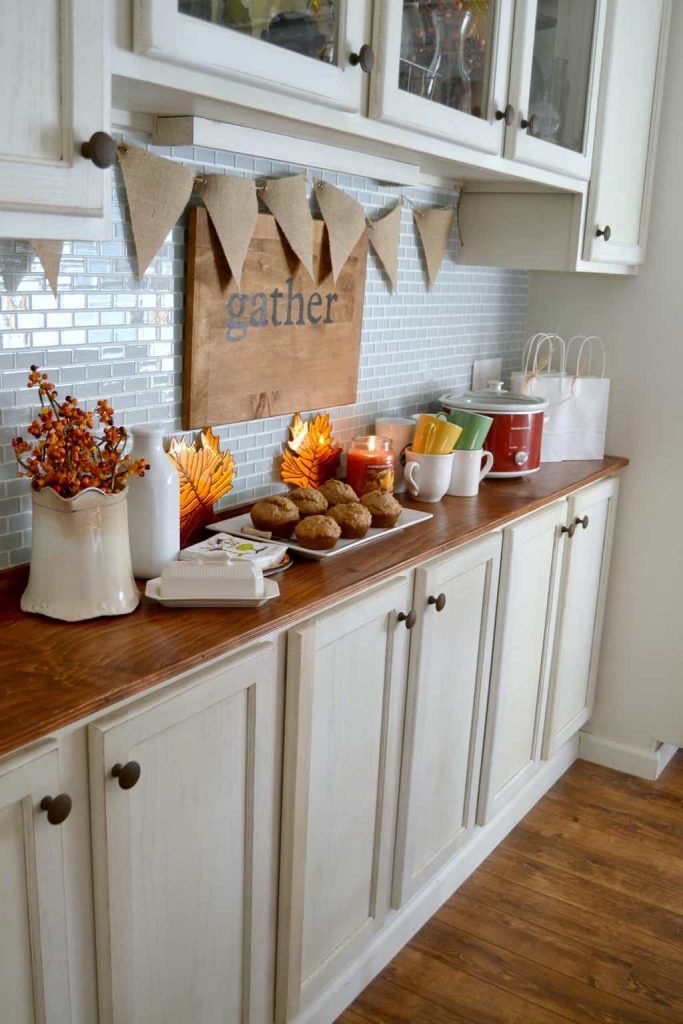 Just like I did for my fall decor this year, shopping my home is one of my favorite things to do when we have guests coming over. I don't spend extra money on decorations and I am not wasting time shopping for them in a store. A few things pulled from different areas of our home was all this apple cider station needed.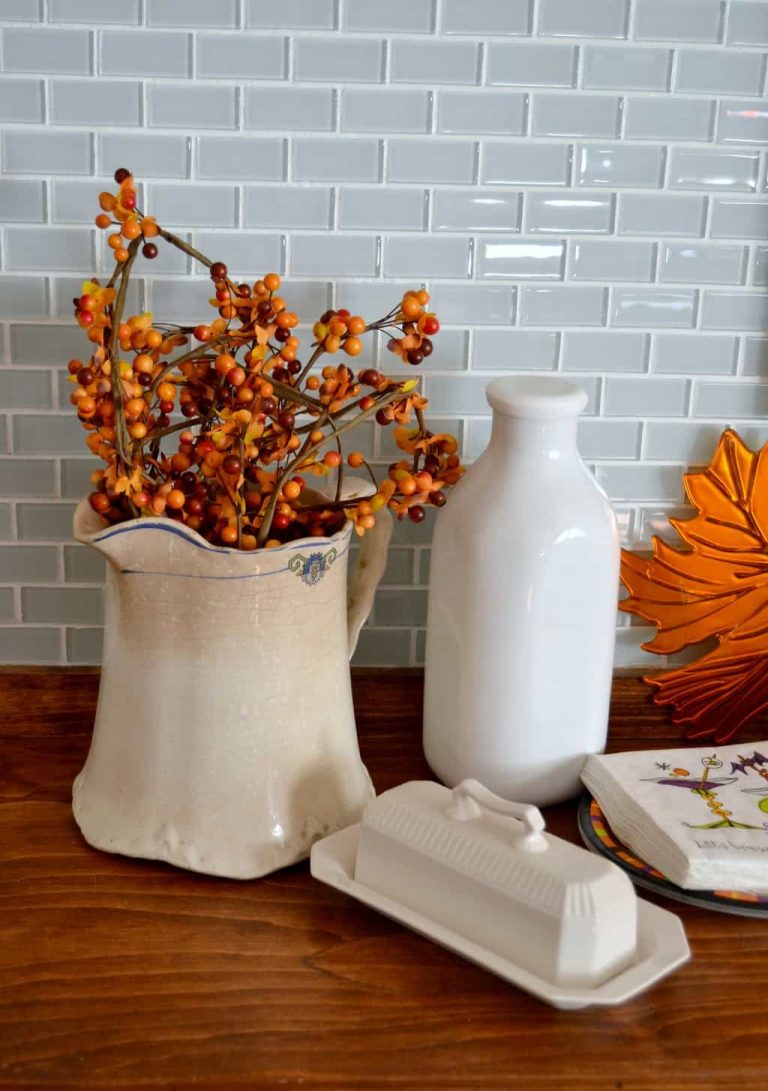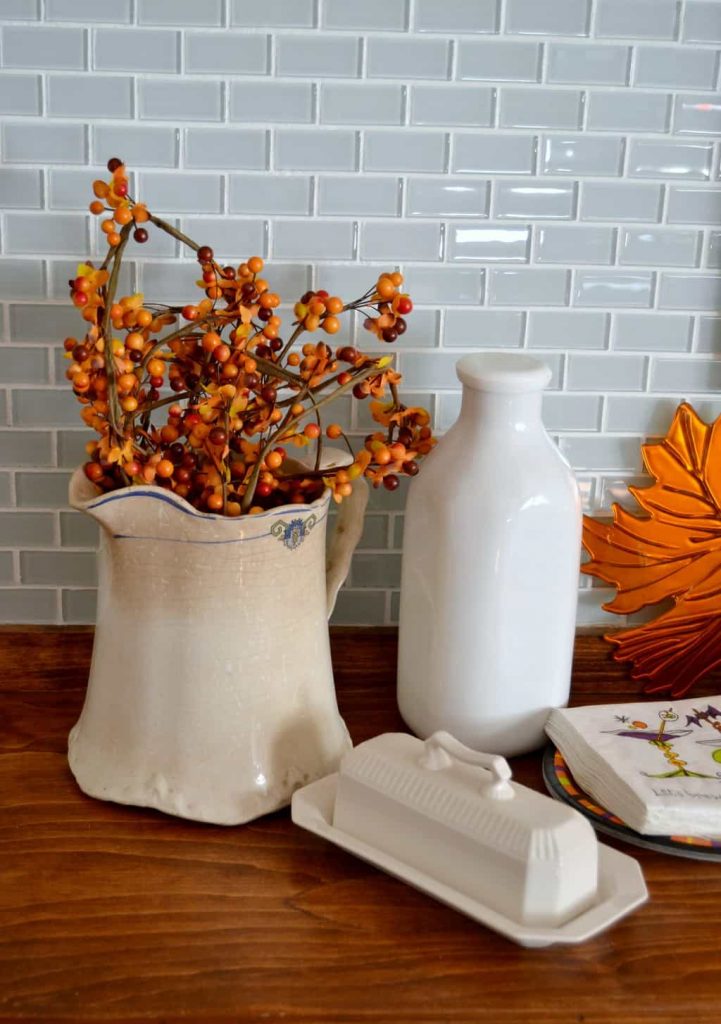 4. Buy American Home

™

by Yankee Candle® brands products in fall fragrances at your local Walmart: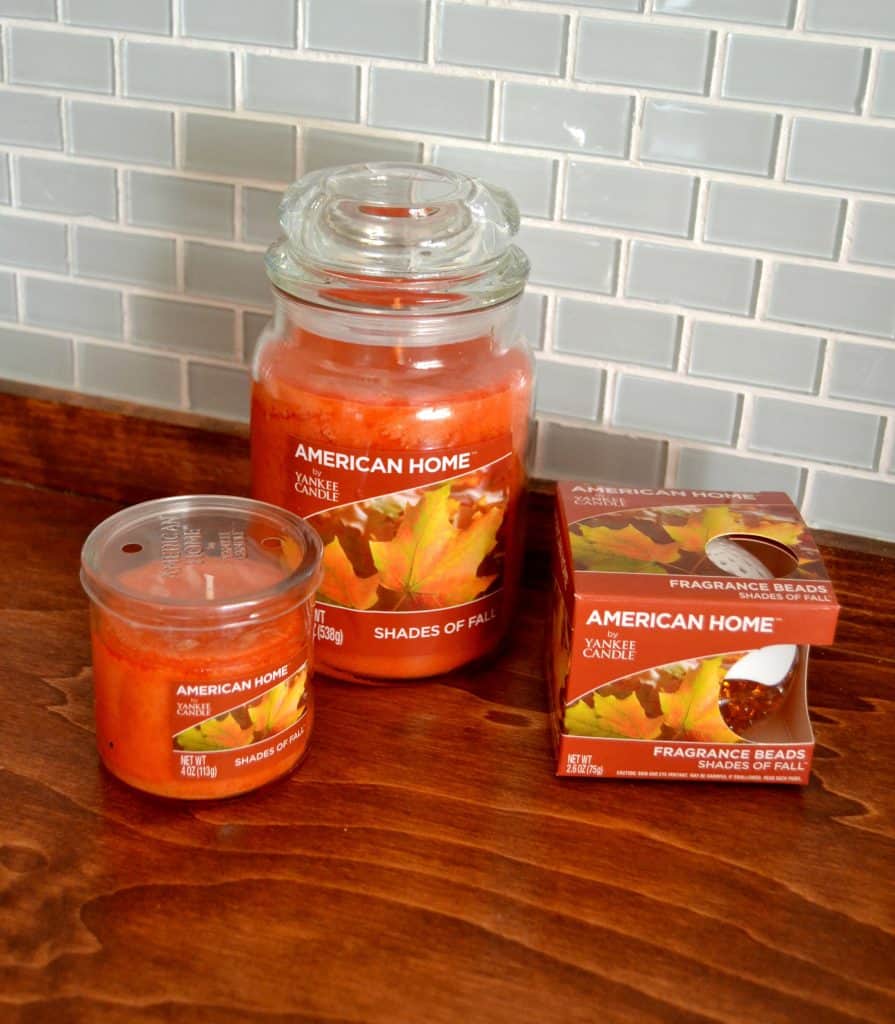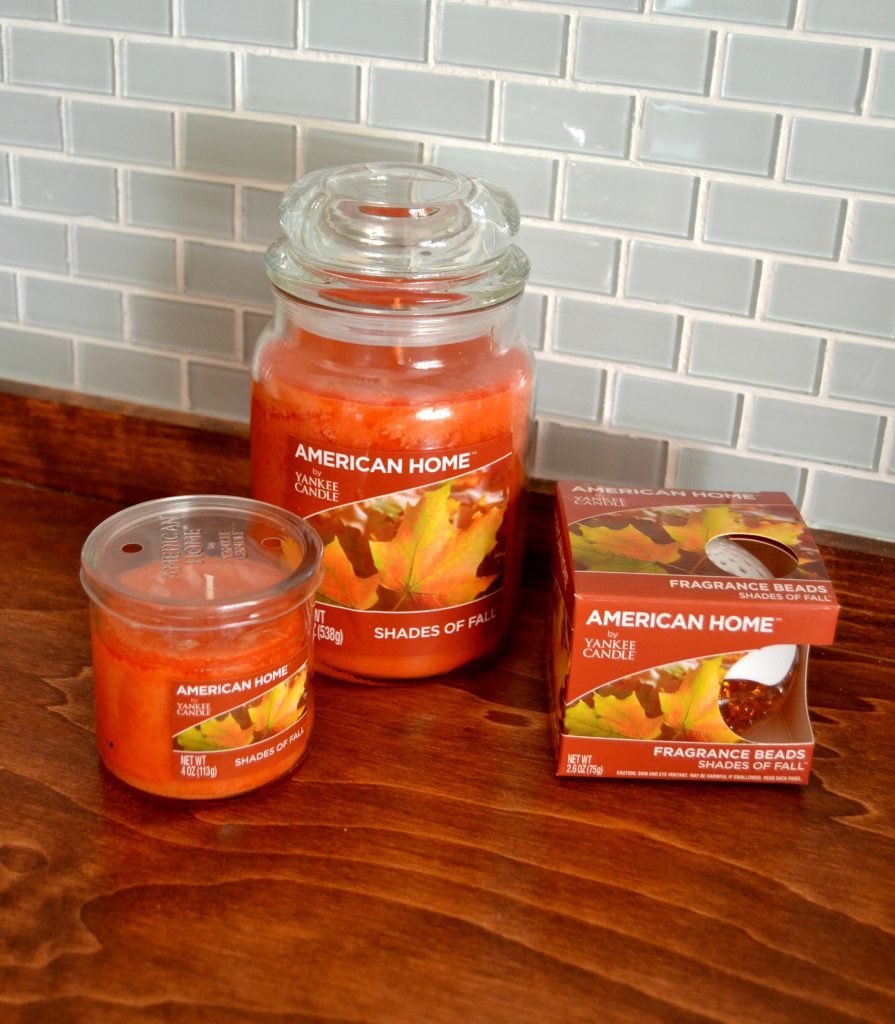 There were so many fragrance varieties that caught my eye within the American Home™ by Yankee Candle® brands products.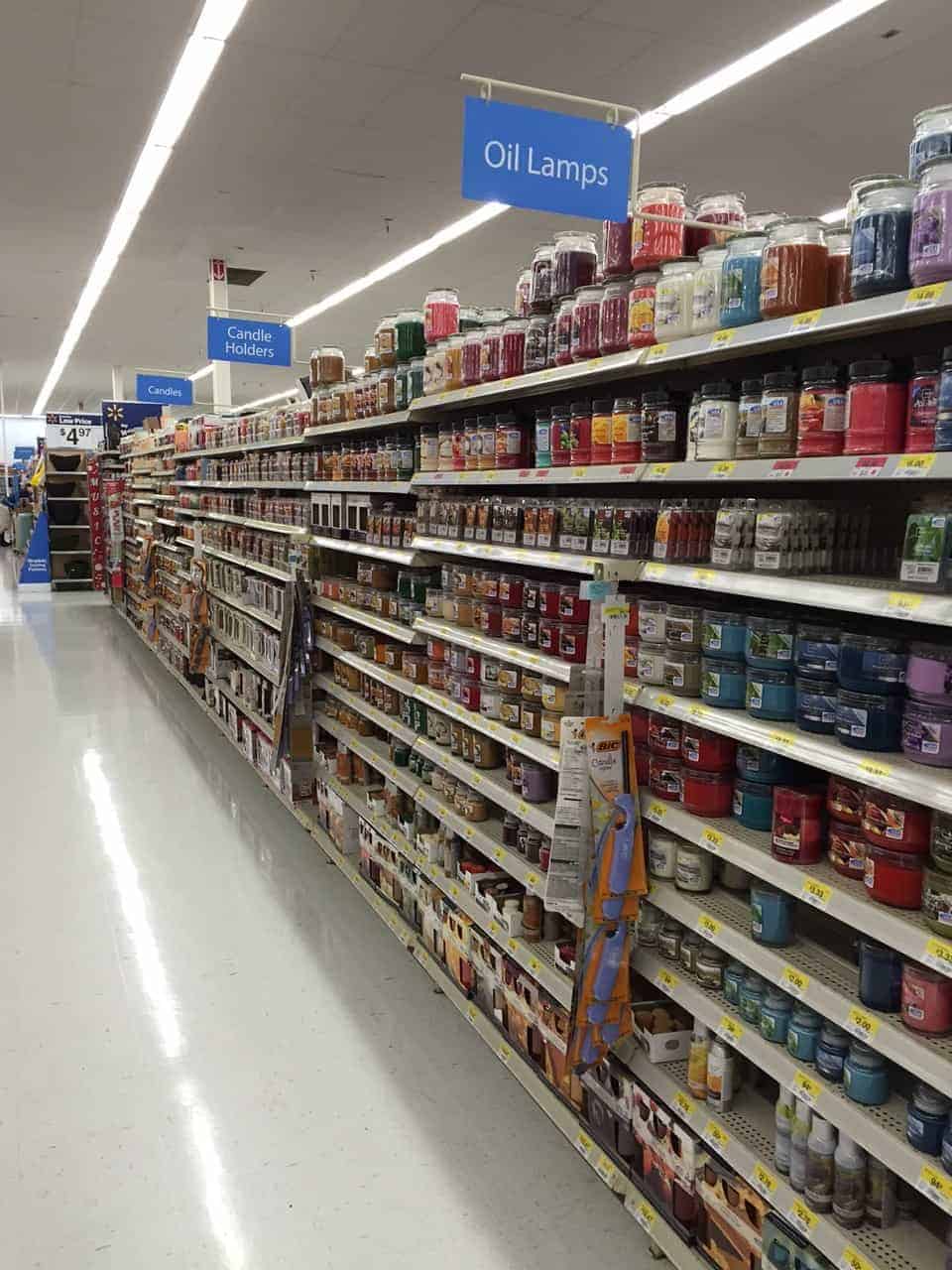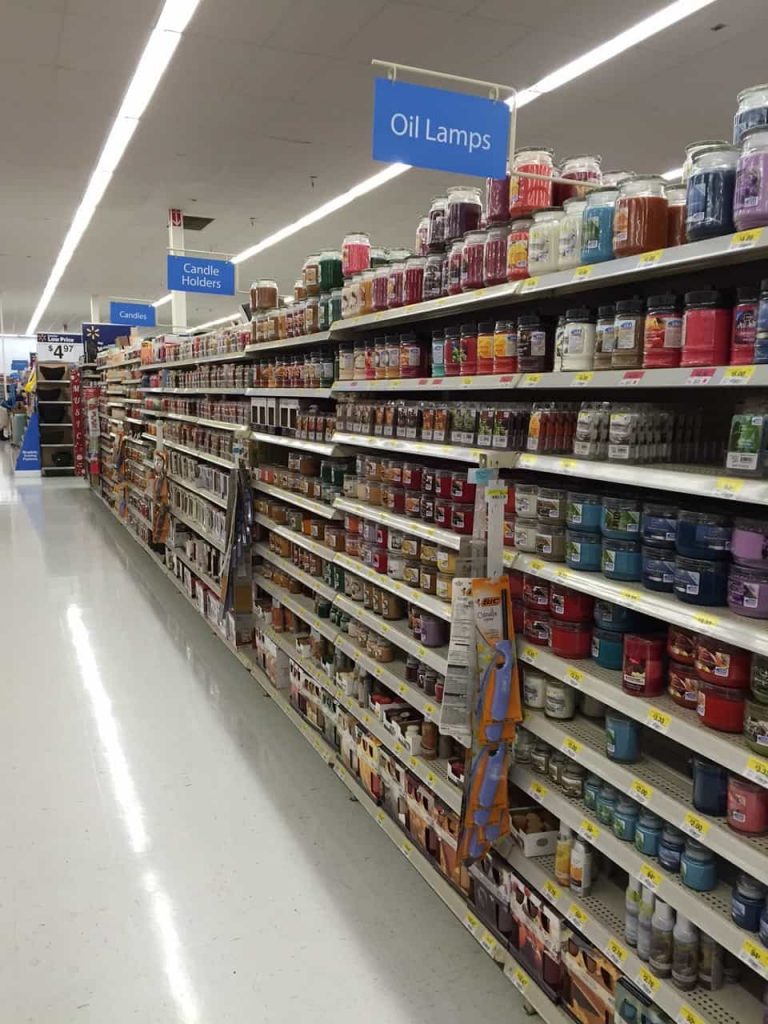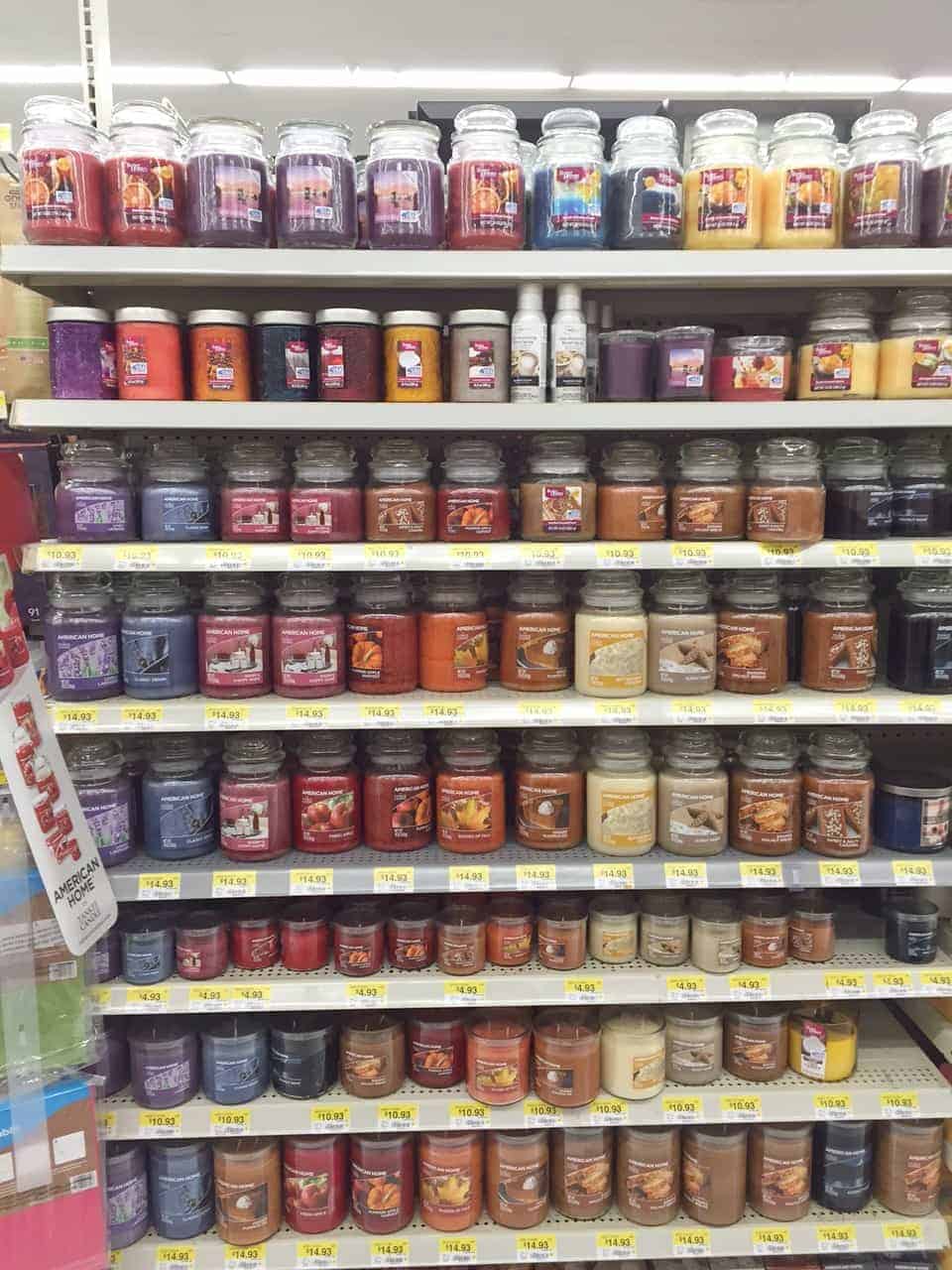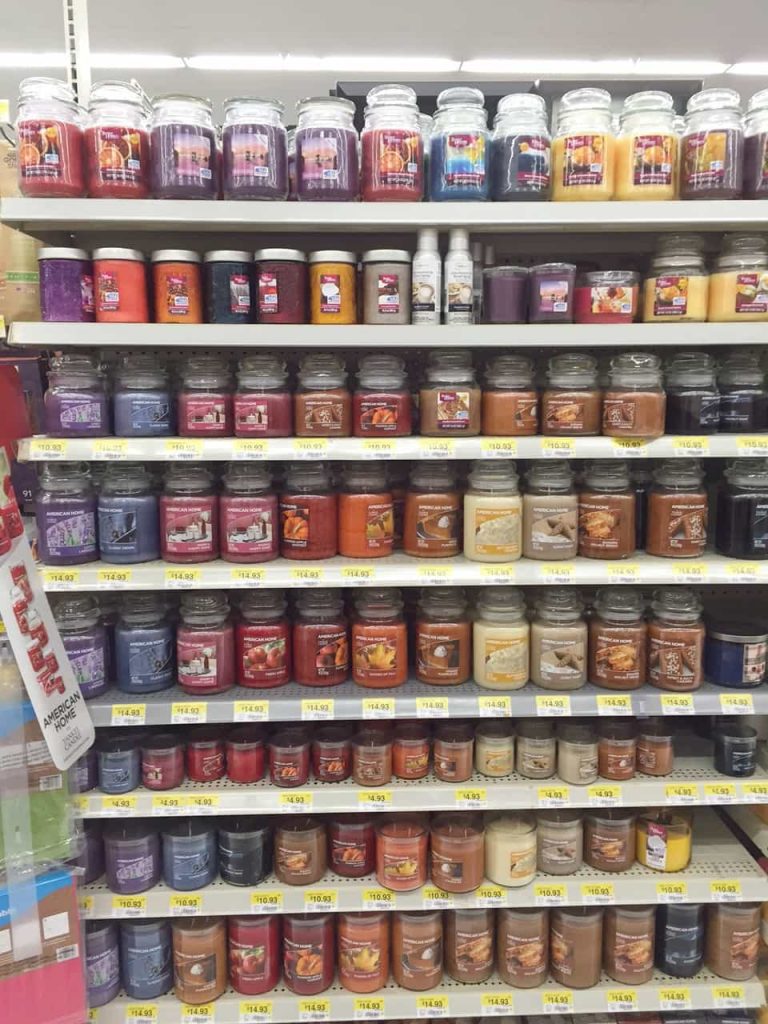 It is very convenient to purchase the quality American Home™ by Yankee Candle® brands products while shopping at Walmart. I found them easily in the candle aisle. I was able to get a large 19 oz. tumbler for $14.93, a 2.6 oz. Fragrance Beads for $3.43 and a 4 oz. Small Tumbler Candle for $4.93. I chose them all in the Shades of Fall fragrance.
Bonus tip** Spread the candles and other products throughout your home: This way, the fragrance is consistent throughout. I set the Fragrance Beads in our porch because I knew we would be sitting out there. I put the 4 oz. Small Tumbler Candle in the bathroom and the large tumbler was perfect near the apple cider.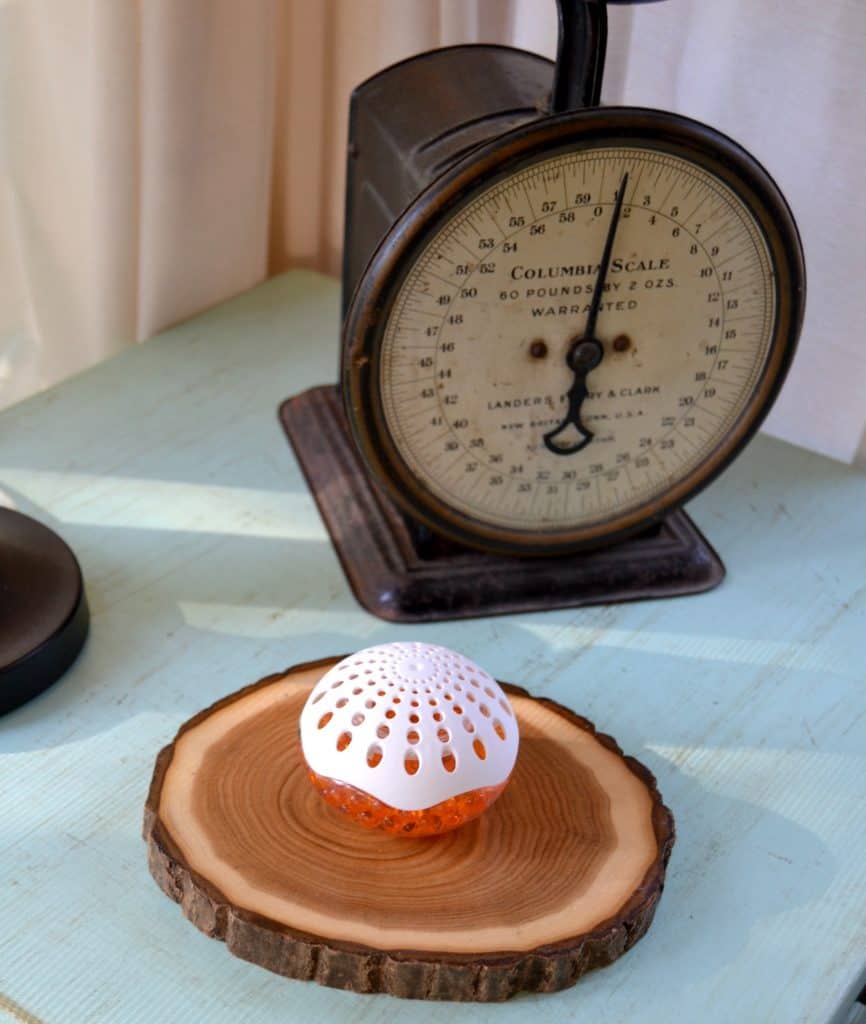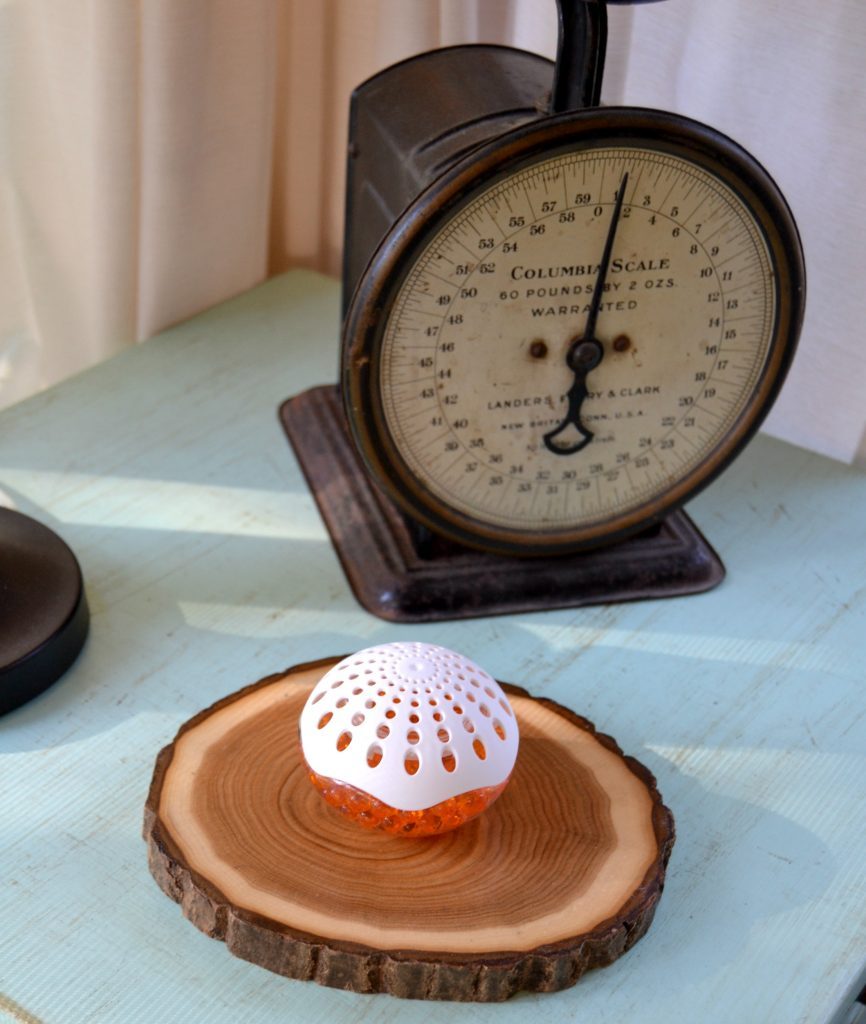 5. Buy Neutral Decor:
I am always looking for things that can be used for more than one thing. I do this for home decor and party decor. If you stay with neutral, you can customize it for what you need. I could have easily painted some fall leaves on this burlap banner or added some raffia or other "non-permanent" additions to it. Sticking with neutral means then you will always have what you need on hand for any occasion.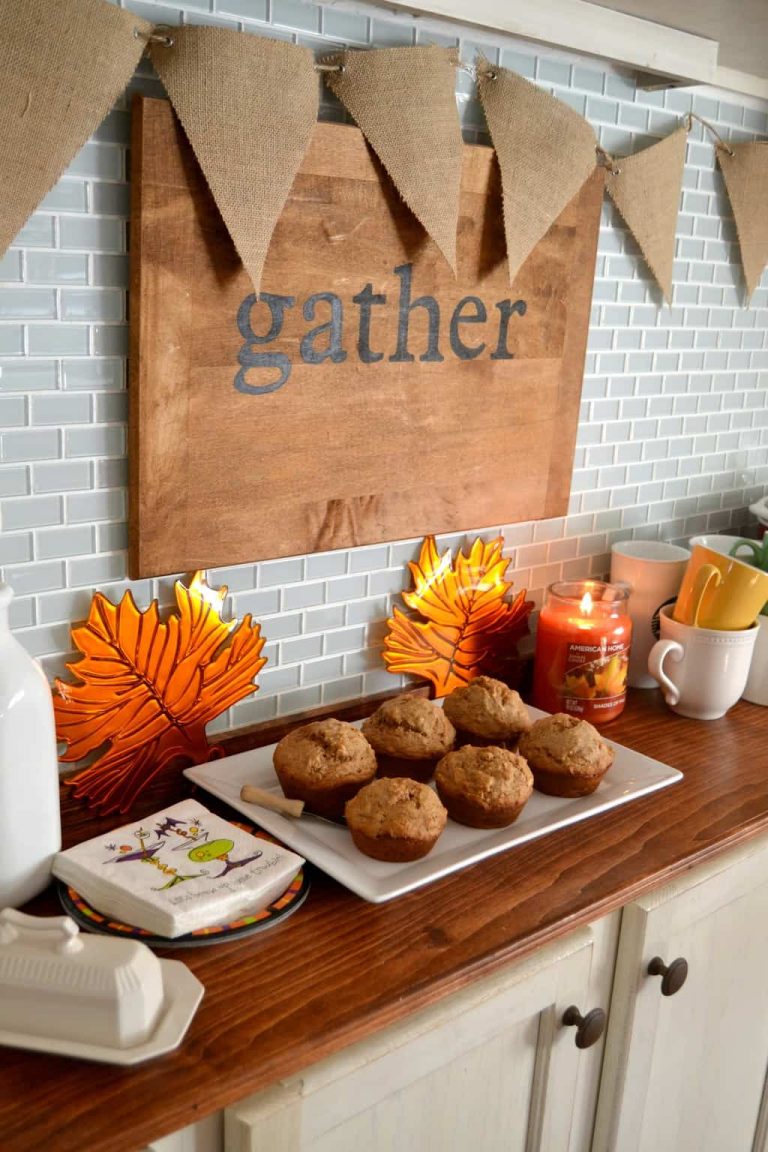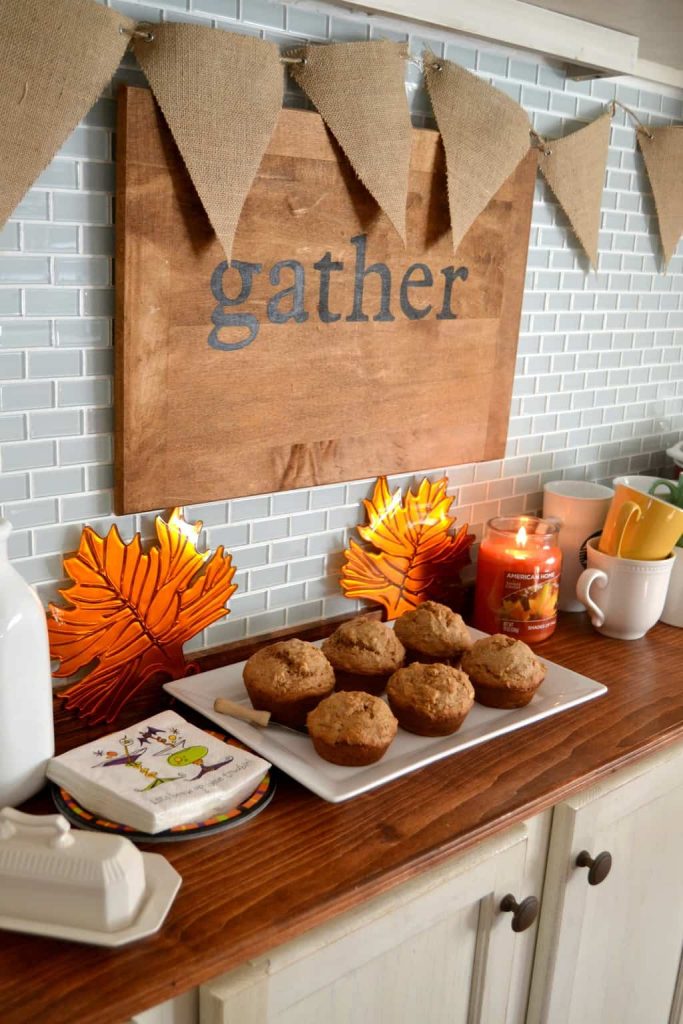 I am so happy fall is here. We have celebrated it a few times already and we plan on many more fall celebrations. What is your favorite tip to make your home more welcoming for fall?
PIN THIS POST!


If you liked this fall decor post, you will also like these fall ideas:
Neutral Fall Home Tour With Kirklands
Easy DIY Wood Slice Fall Wreath
Fall Tablescape With Orange, Green and Metallics