Fall tablescapes are the talk of the blog today. I am joining some blog friends to share our fall tables. Every year, when I start doing the purging and organizing throughout our house in August, I get a great look at all the things we have and what I don't need anymore. The fall and Christmas season are busy on the blog so I am planning out posts way ahead of time. I knew I had a lot of home decor posts coming up and I always start every decorating project by shopping our home. This fall tablescape was no exception. When I came across the Threshold napkins I found on clearance at Target last year, that set the tone for the fall tablescape this year.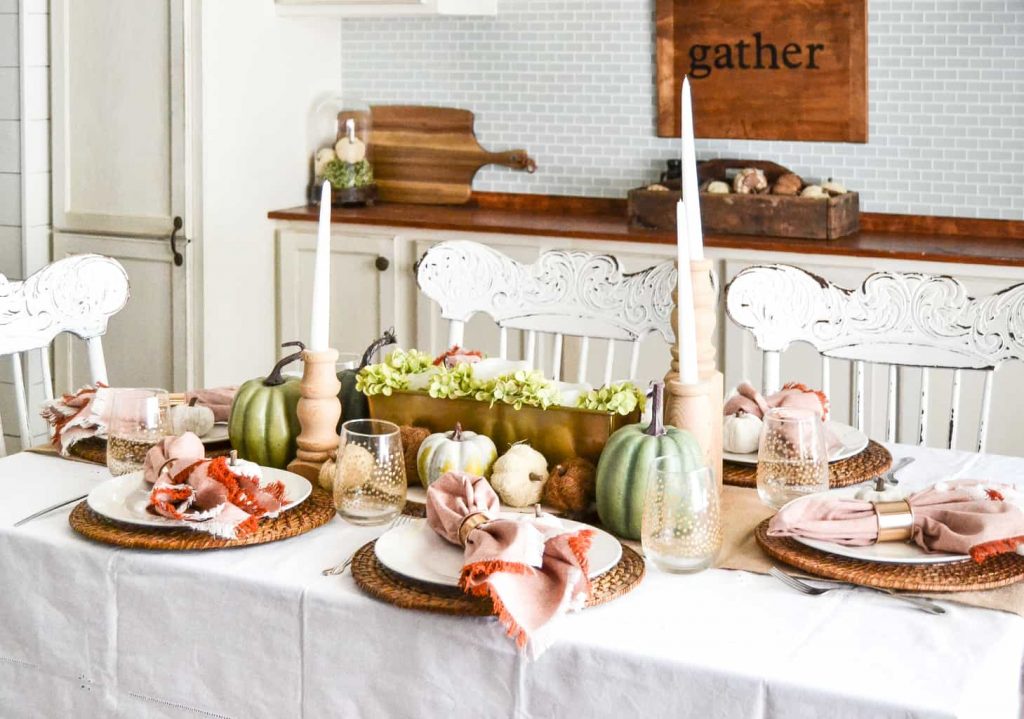 Any time I am out and about and come across great deals, I have to pick them up. The Threshold napkins were only $2.48 for 4! When I saw them again this year, I remember finding them and thinking they would be great for a fall tablescape and here we are.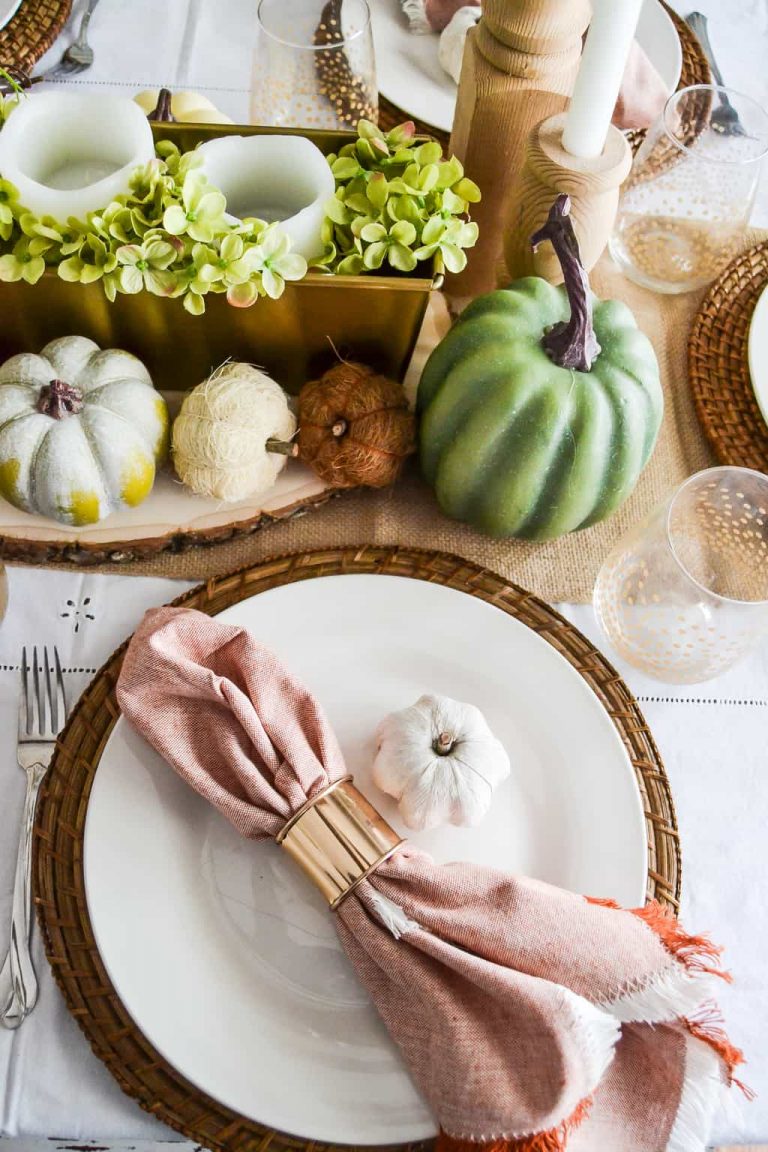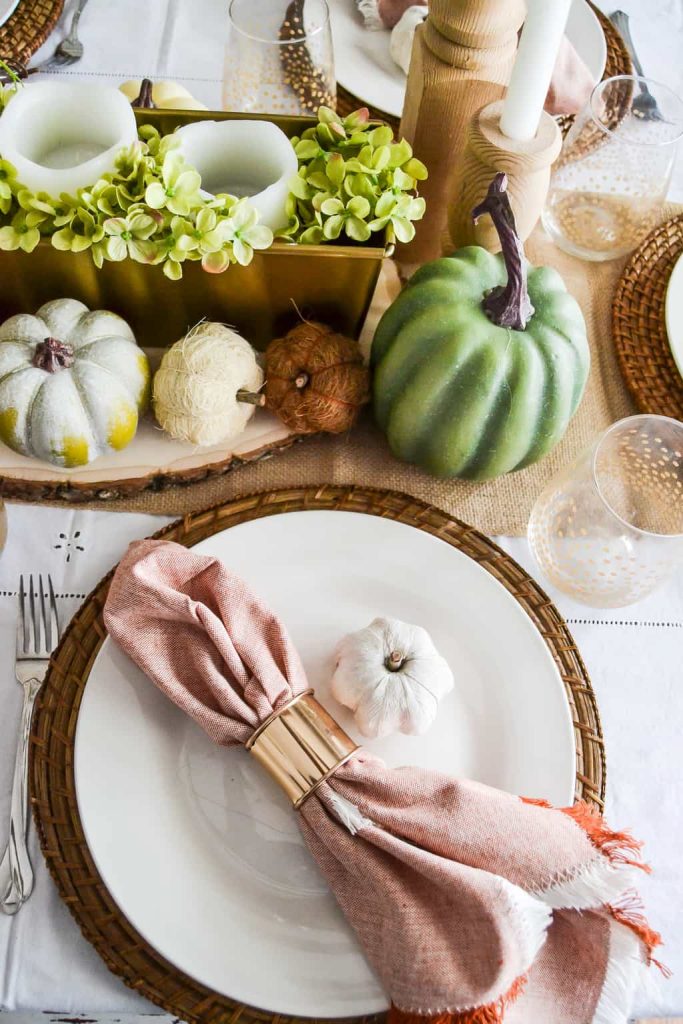 To set the table, I made it easy. (That is my mojo. Who has time for anything else?)
I started with the white tablecloth that I used on my alfresco summer table.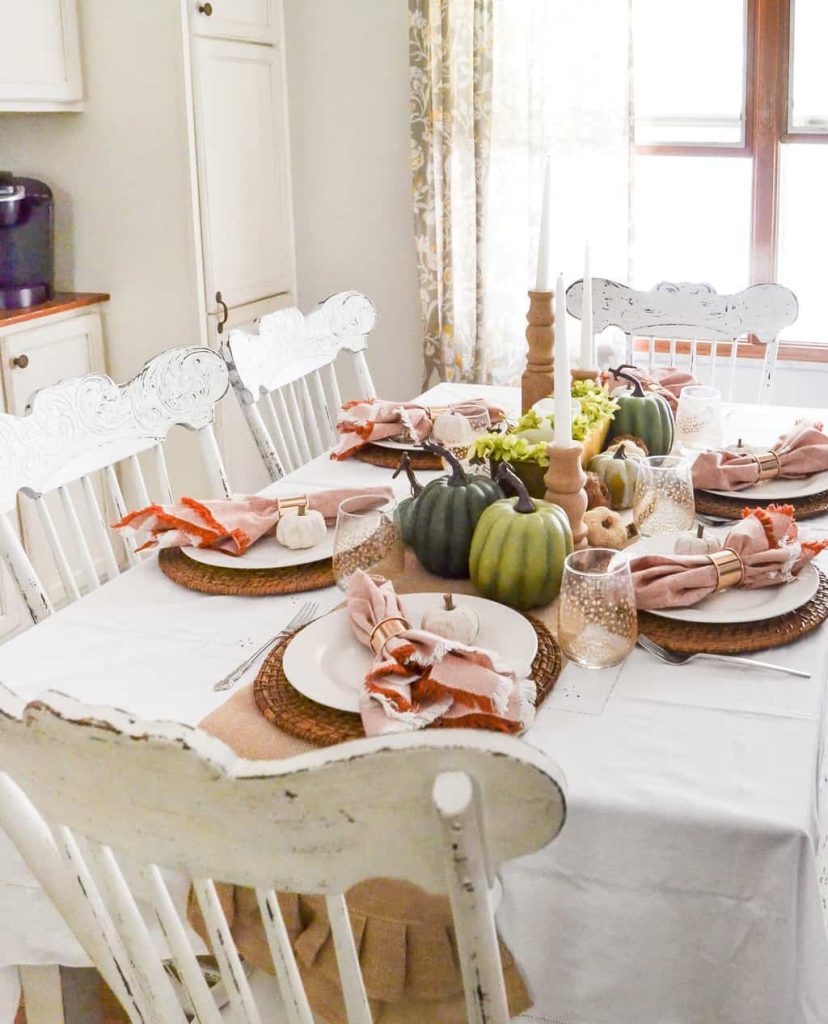 Then, I added my burlap table runner over the tablecloth to give the table a little texture and color.
I used the same charges on the fall tablescape as the summer table.
*Decorating Tip*: I interrupt this blog post for a quick decorating tip: Only buy what you can use over and over again. Things that will go with every season and jives with your home's decor.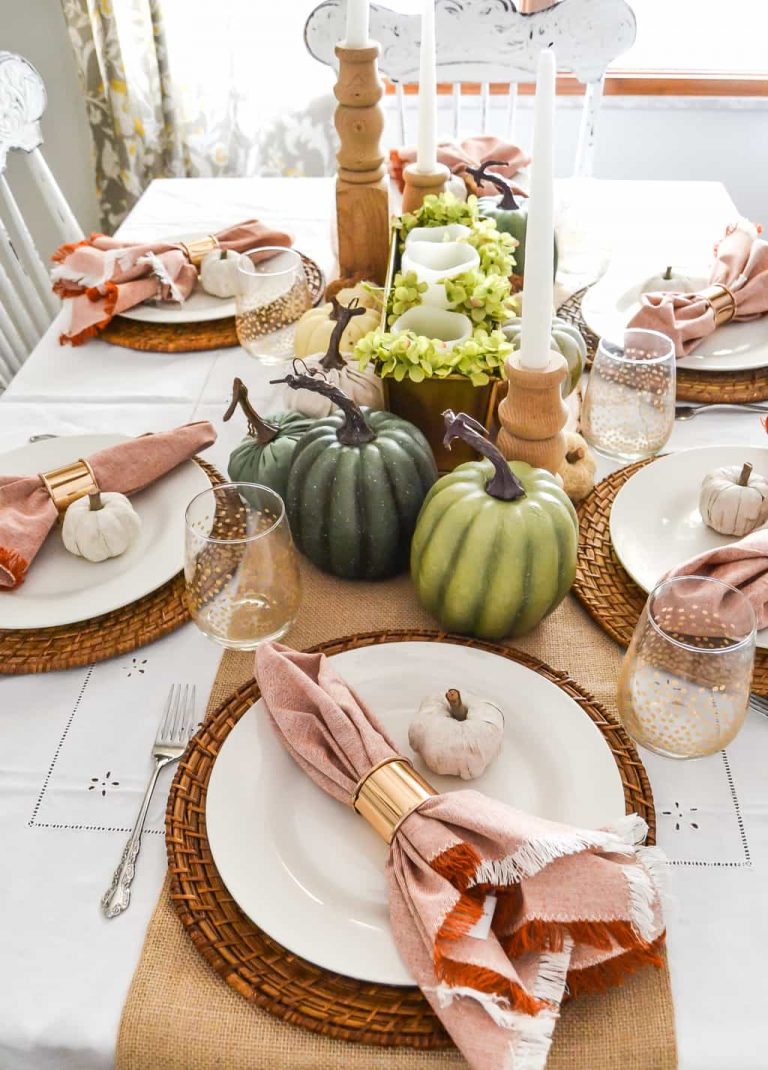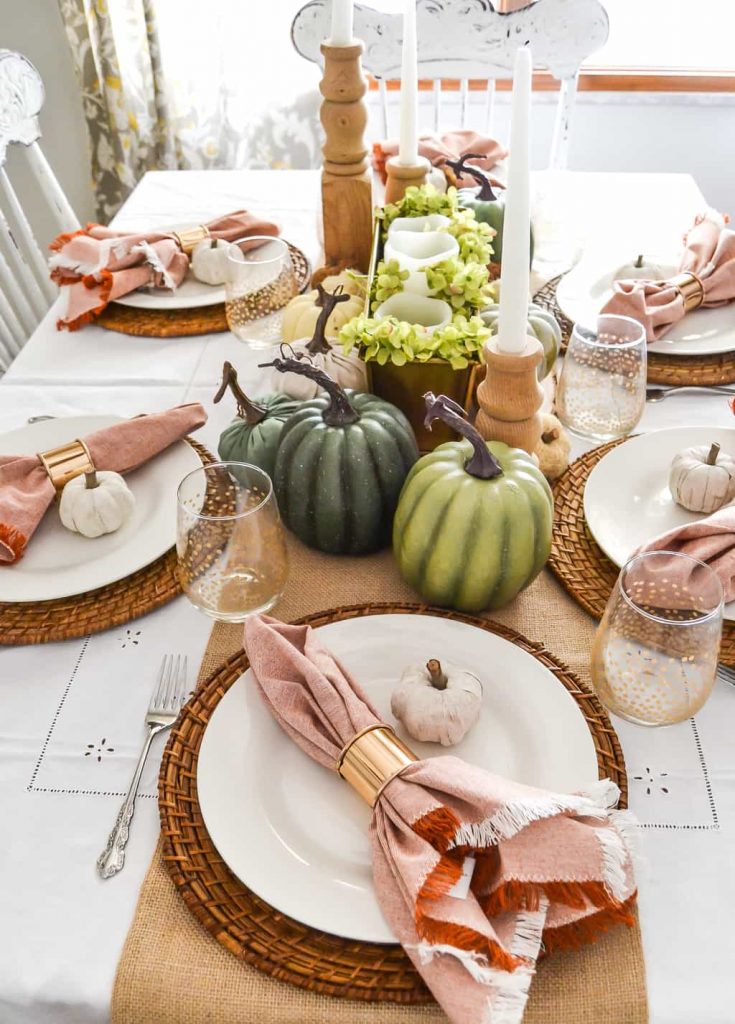 I love burlap because it is so versatile. You can use it during all seasons.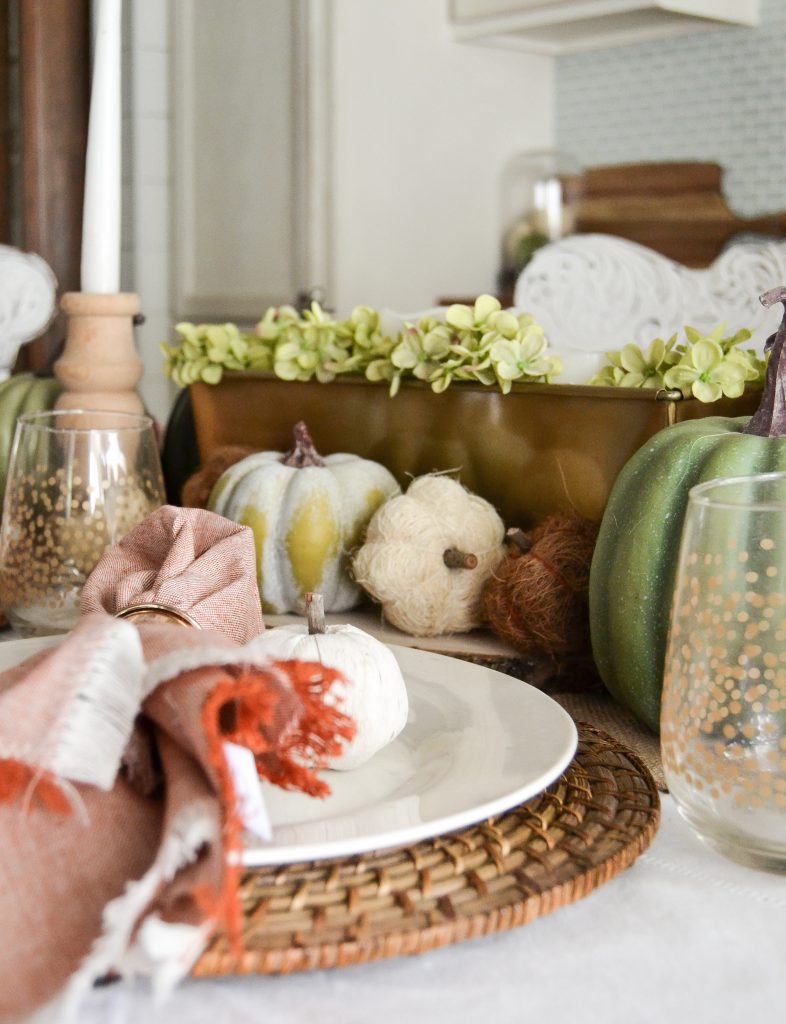 I always use our every day white plates because that's how we roll. (Unless we are using paper plates which happens a lot too).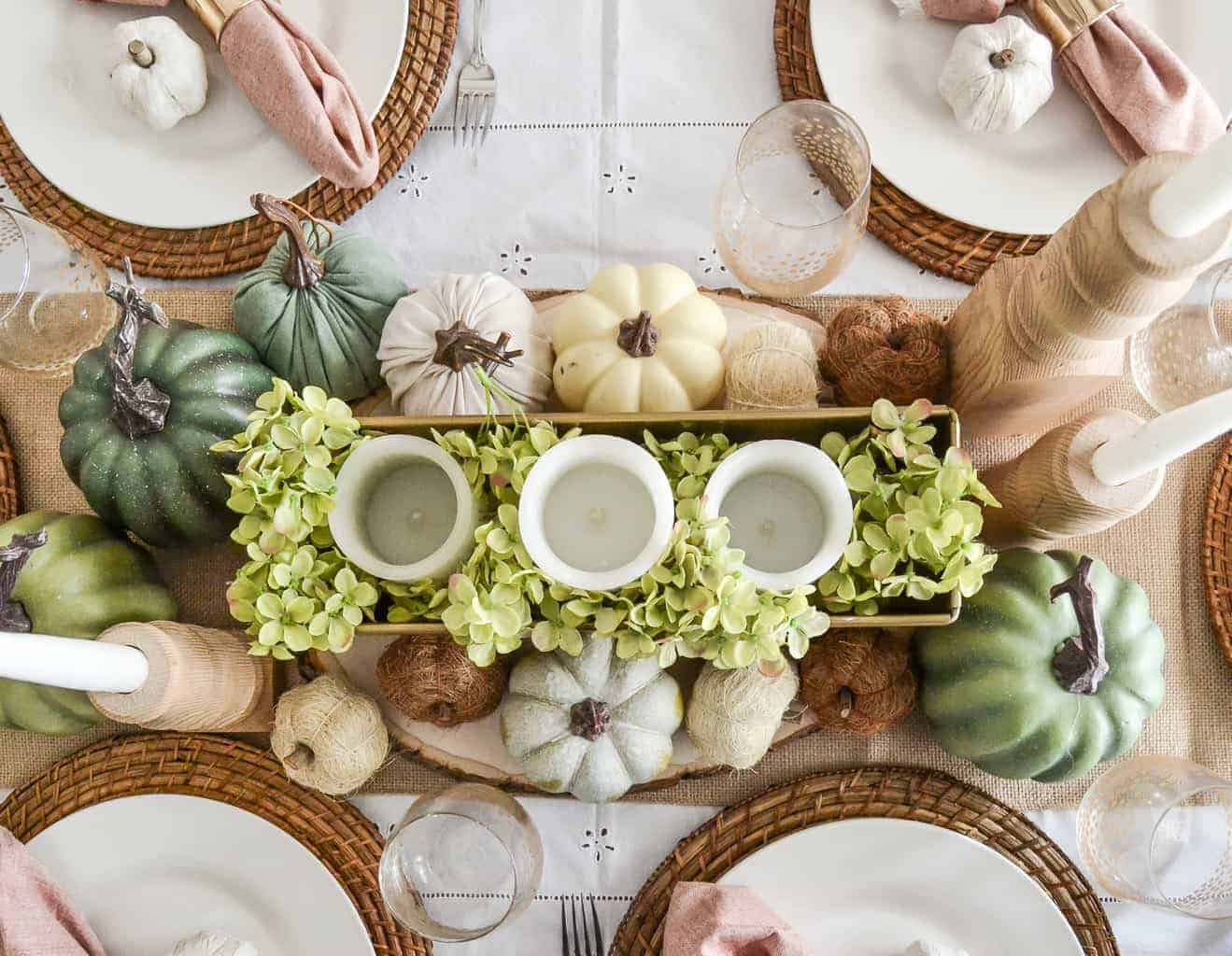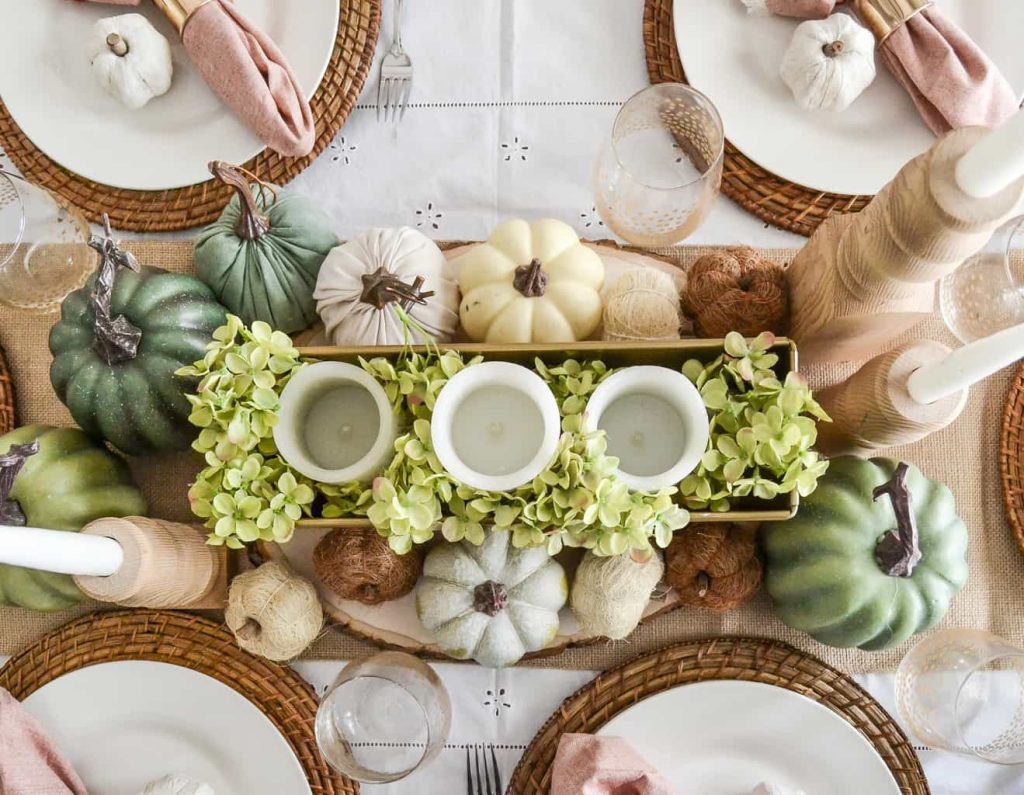 To bring "fall" to the table, I started with a wood slice charger. Then, I set the brass planter I got on clearance (and shared on my IG stories) at Target on the wood slice. I added faux hydrangeas and faux candles (so they don't start the hydrangeas on fire) to the planter.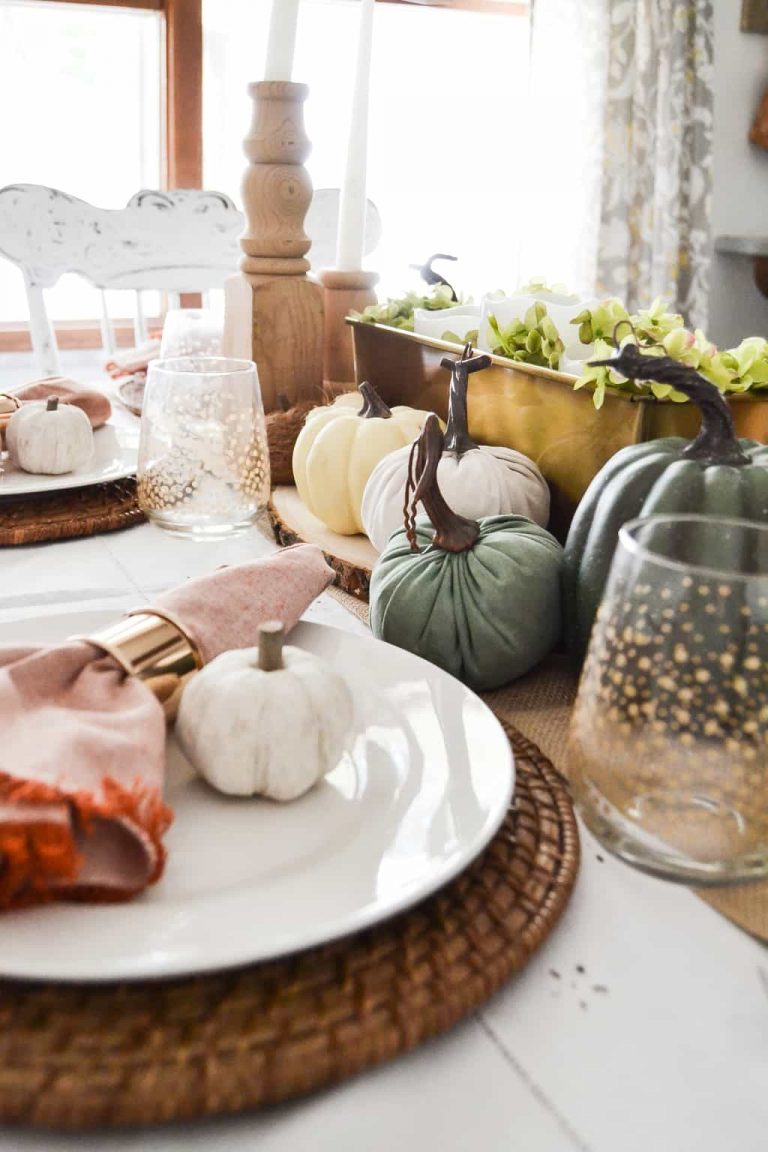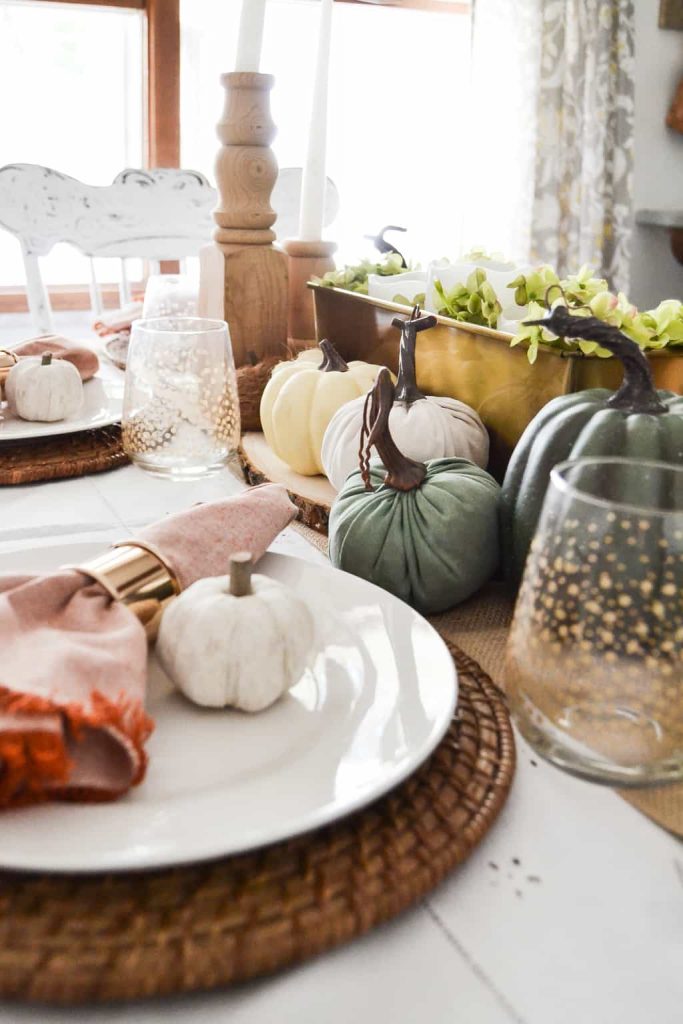 I grabbed faux pumpkins from around the house and put them around the centerpiece.
Small white pumpkins from our entry table were placed on each plate. I bought the brass napkin rings on clearance last year at Target. Brass is a beautiful metallic for all seasons.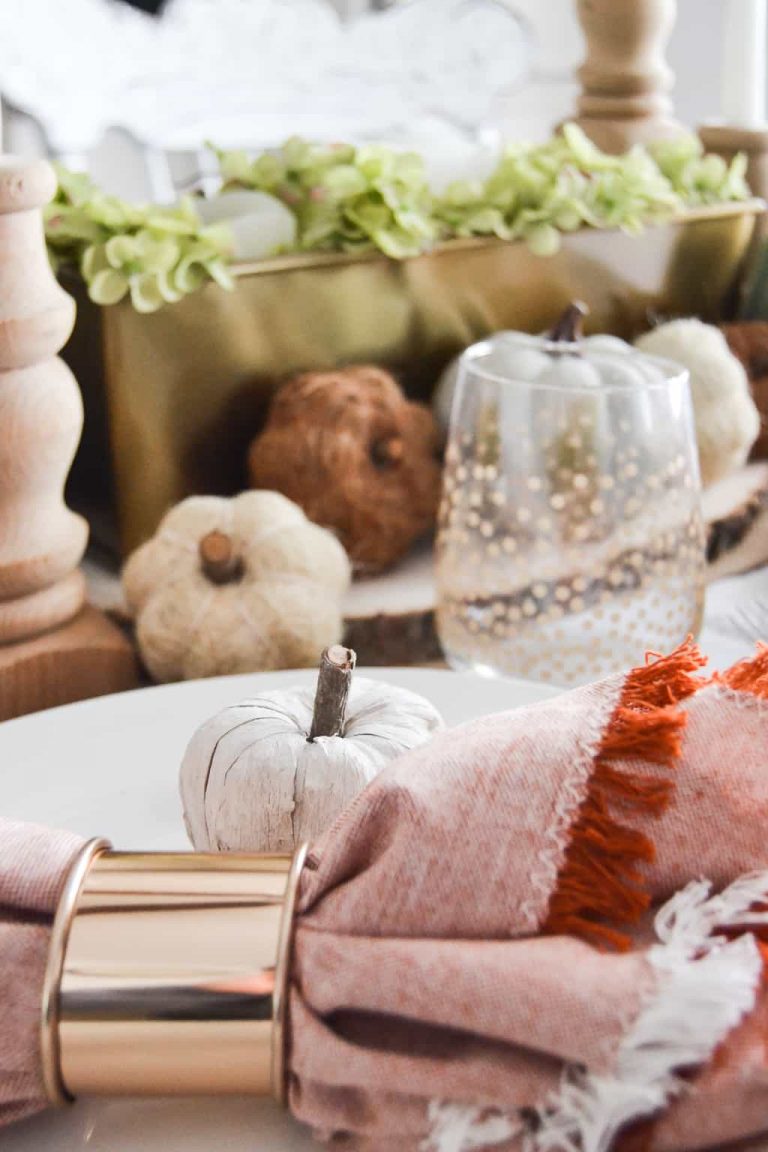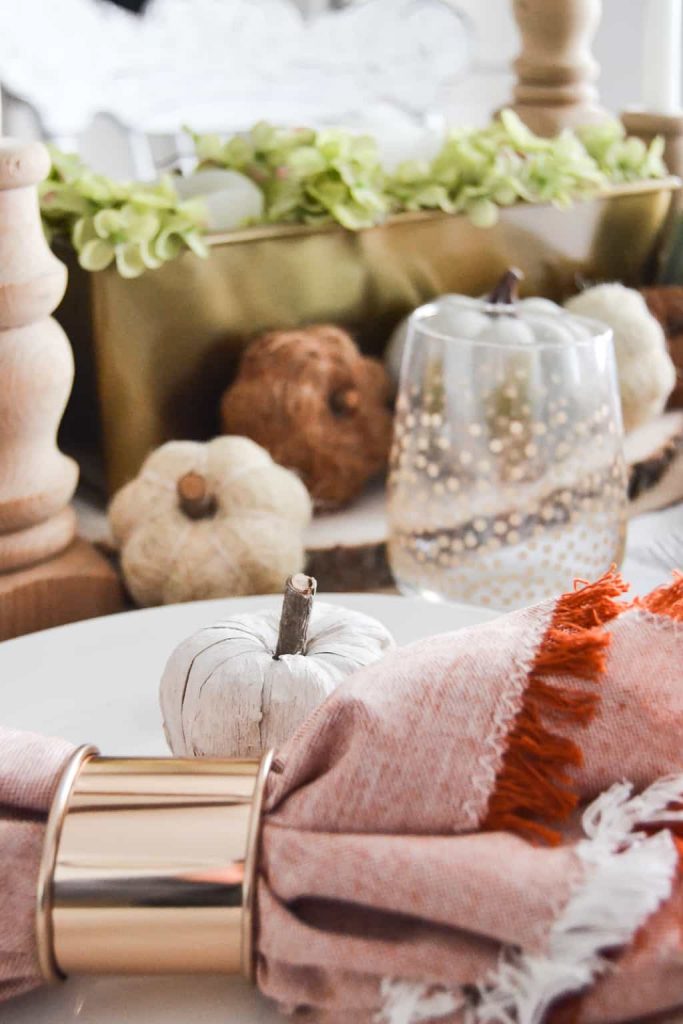 Affiliate links are used in this post. You can read my disclosure HERE.
The glasses were clearance finds at Target last year after fall. They are a fun addition to the fall tablescape.
Matt cut down a long spindle we had in the garage to make candlesticks. (We have done this before and I shared that project

HERE

). I was going to paint these like I did the others, but I really liked the wood with the white candles. These might just remain natural wood (until I feel inspired to paint them. HAHA!).
Tablescapes are always fun for me. They make a typical meal special and more "fancy".
Get the look of this fall tablescape with these similar pieces!
(Click on the words to find out where to get them.)
Is your home ready for fall? What is your favorite way to add the new season to your home?
Pin This Post!


Make sure to check out all of my friends' beautiful tables as well!