This DIY Wood Slice Fall Wreath came about when I was in the purging and organizing beast mode before school started. Every year before the school year starts, I go around the house and clean everything out. Nothing is left unturned or unopened. The garage is full for our fall yard sale with all the things we will not use anymore. It is always fun to be on the other end of the yard sale transaction and hear what people are going to do with the things I can't use anymore.
When I was organizing the office and the art/craft supplies, I found things that I forgot I had and things that I knew would come together for a fall wreath. I am always looking for different ways to add a "wreath" to our decor without it being a traditional wreath. (Although, I have found some amazing wreaths on Etsy recently).
Let's get to this easy DIY Wood Slice Fall Wreath!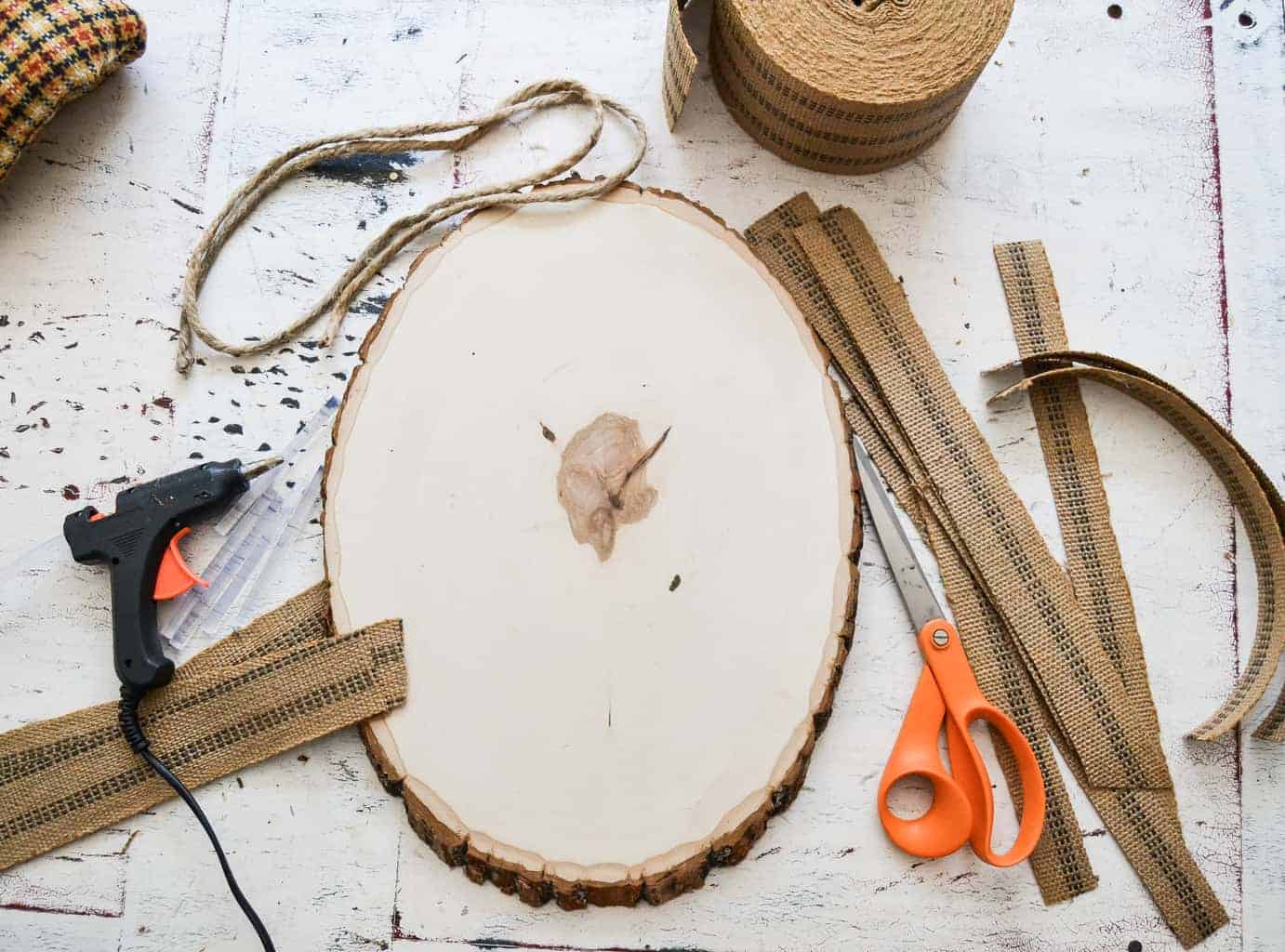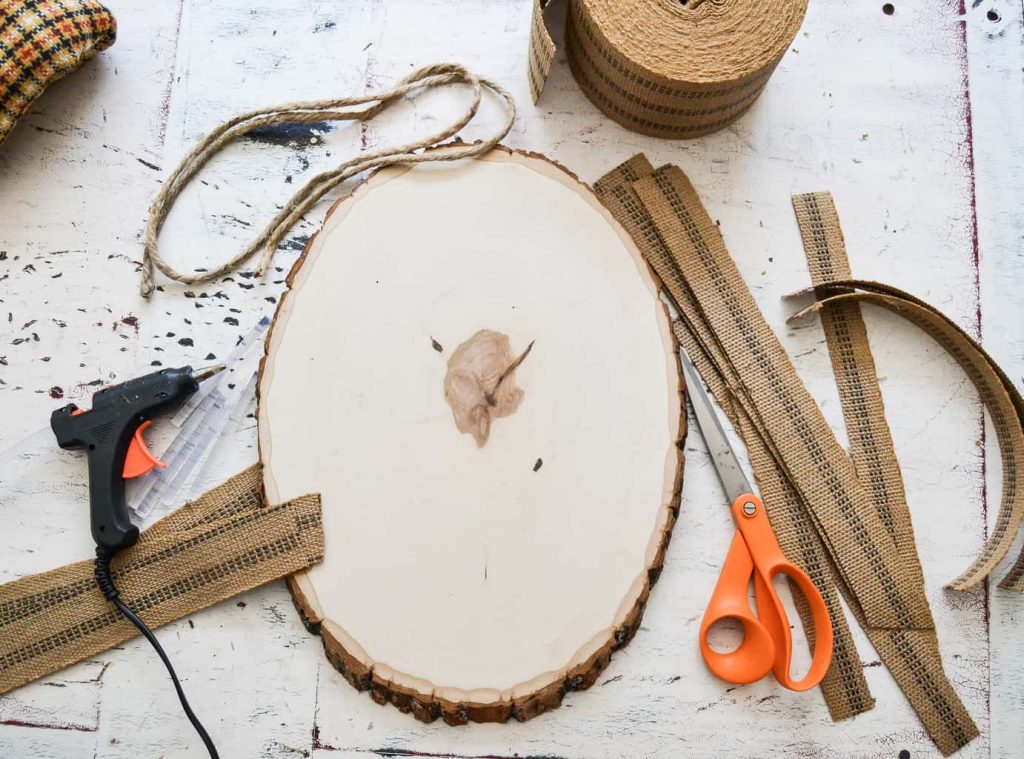 Supplies Used To Make The DIY Wood Slice Fall Wreath:
Affiliate links have been used in this post. You can read my disclosure HERE.
Scissors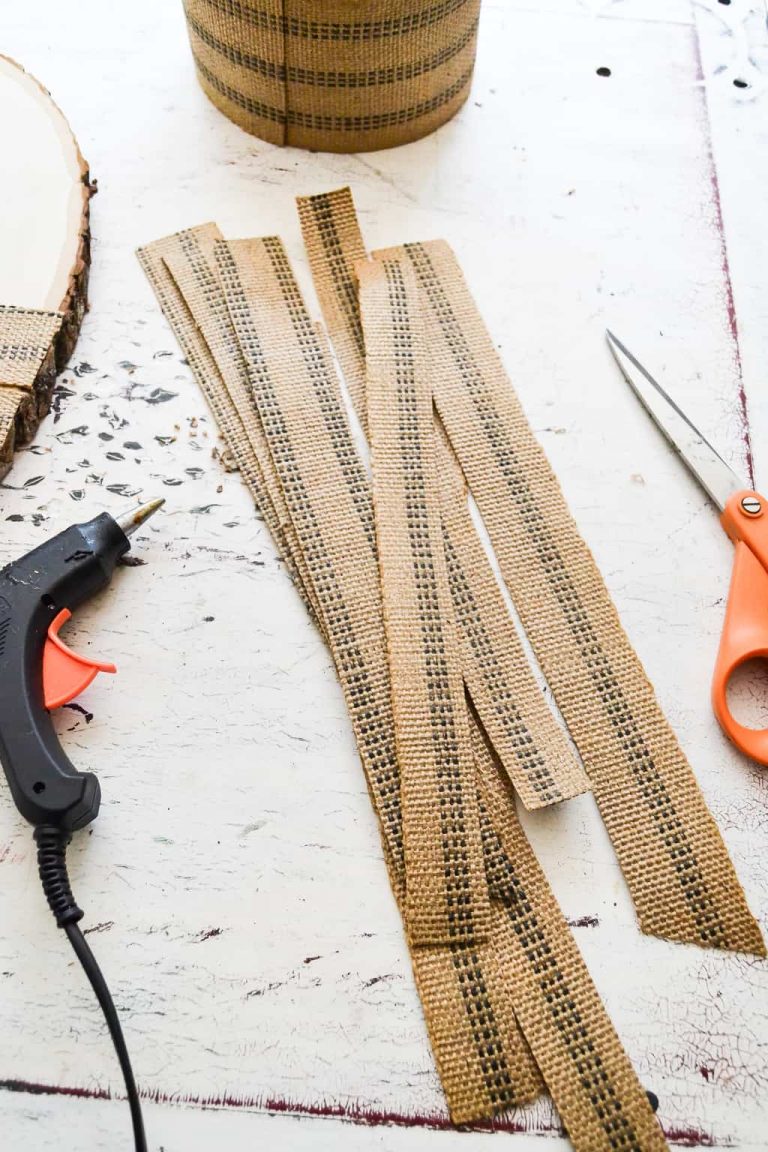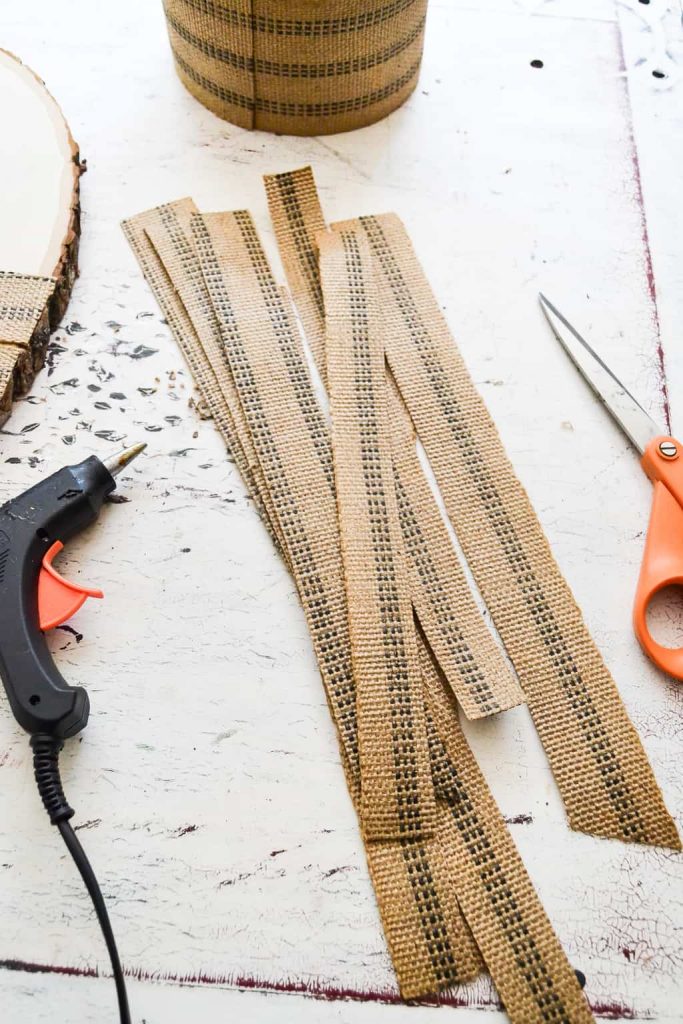 Directions To Make The DIY Wood Slice Fall Wreath:
I started by cutting the jute webbing into thinner strips. I did not measure.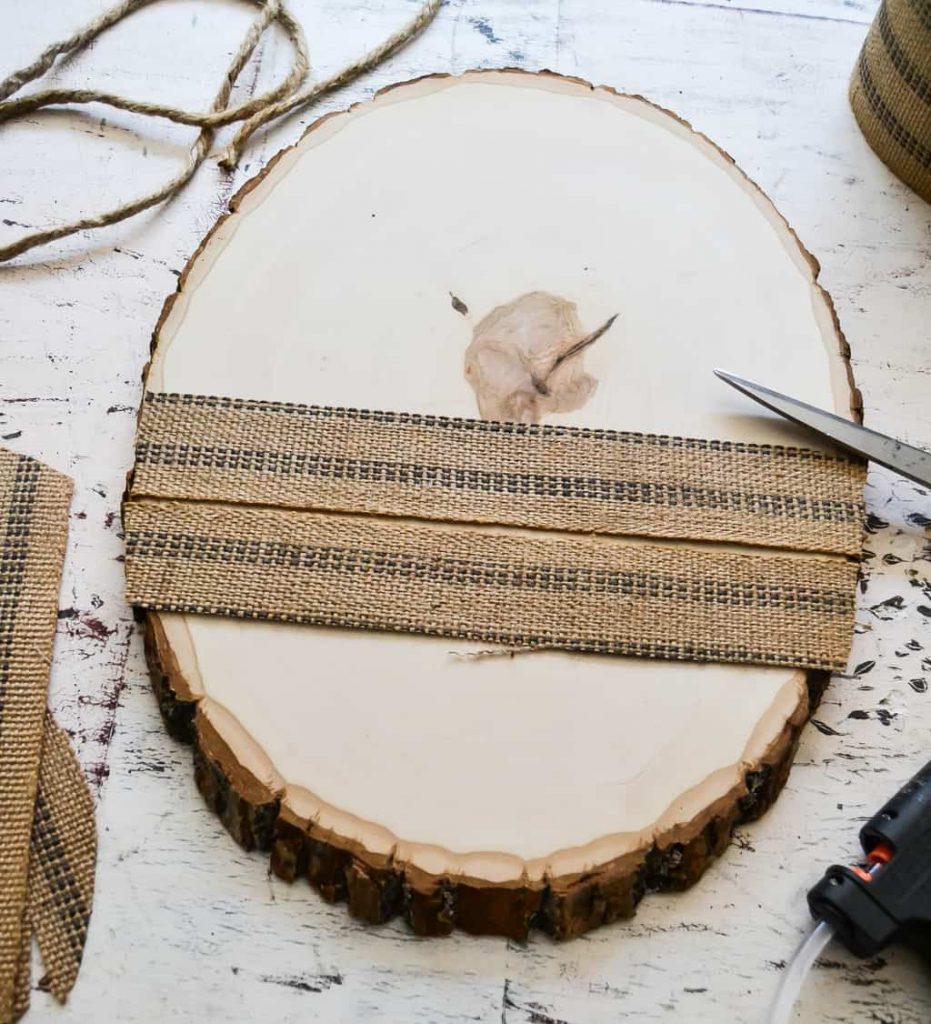 Then, I took the strips and cut them to fit the width of the bottom half of the wood slice.
I hot glued the edges of the strips horizontally on the wood slice.
Then, I took more jute strips and weaved them between the horizontal strips on the wood slice. I hot glued a few of them so that they would stay in place and I cut off any excess.
The weaved jute strips make a pocket at the bottom of the wood slice to add whatever you want to it! I chose

fall floral picks

,

cotton stems

and

hydrangeas

. You could put all kinds of things in the pocket and use it throughout the winter and spring as well!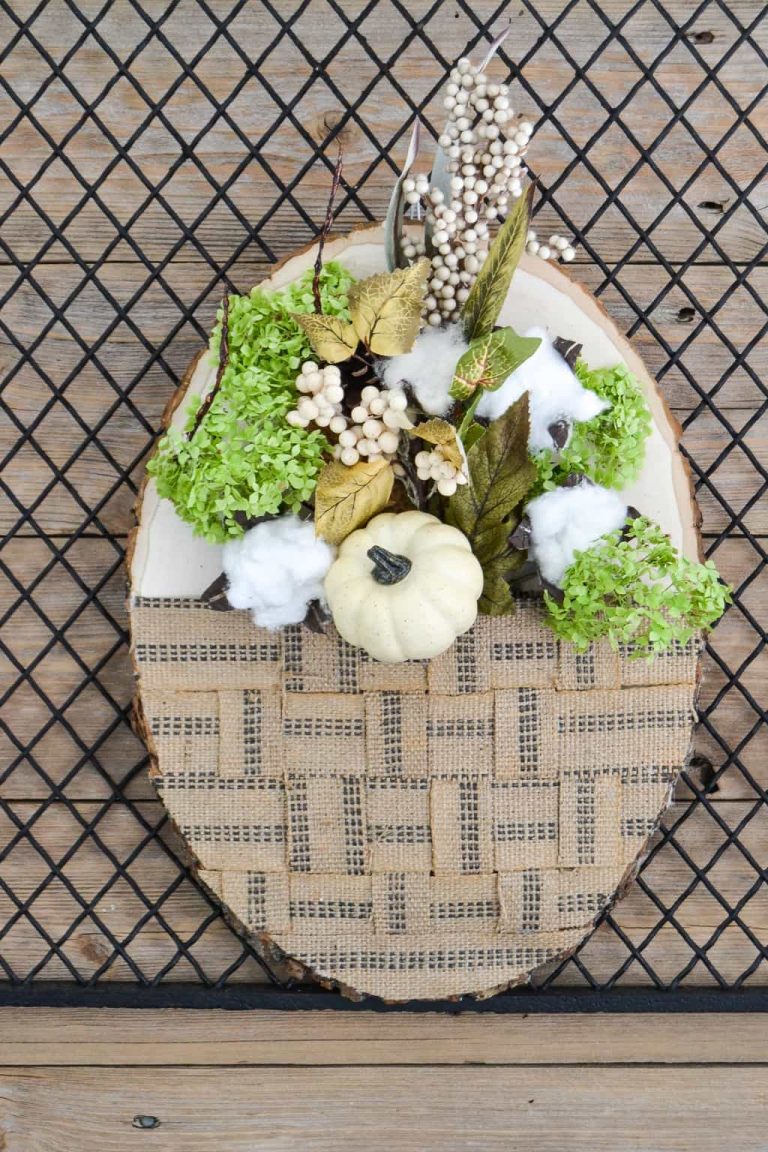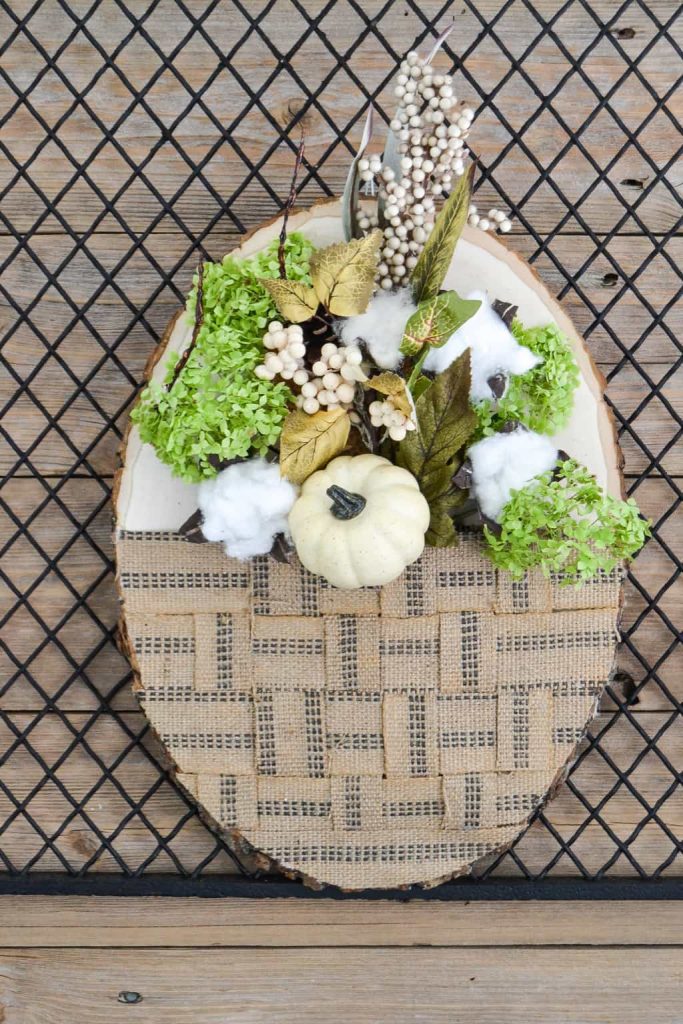 I made a video to give you a better idea of exactly how I made the wood slice fall wreath.
Do you have a fall wreath in your home? What would you put in the pocket of this one?
Pin This Post!


Don't have time to make a wreath, check out these beautiful options!
If you liked this post, you will also love these fall posts:
How To Make A Fall Garland That's Pretty & Inexpensive