I am excited to share how we put this Repurposed Fall Wall Art together, but I am even more excited to be collaborating with so many creative bloggers in this Fall Tour. We have all come together to share beautiful fall projects that will inspire you to decorate this fall season. All of the fall projects are at the bottom of this post so before you get settled, I suggest you grab a blanket, your favorite fall drink and a comfy spot because you are gonna be here awhile. There is so many great ideas to see!
I couldn't be more happy with how this Repurposed Fall Wall Art came together. We used things we had on hand to put it together and it was relatively easy to do.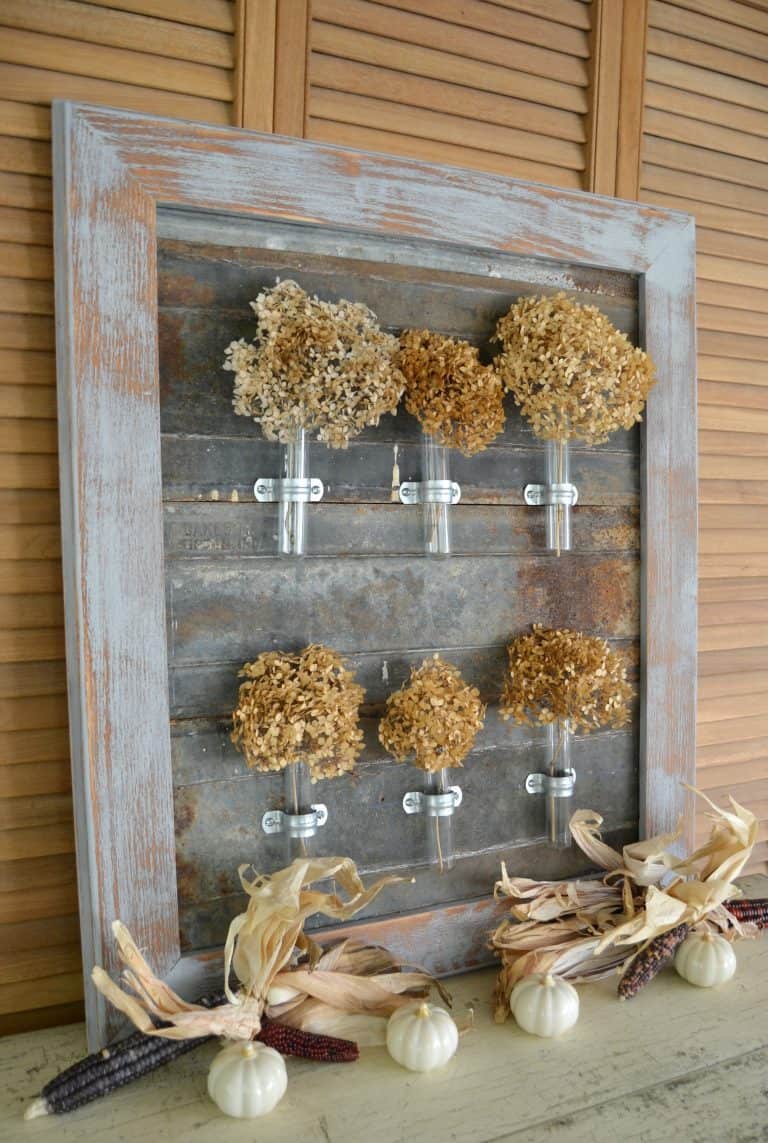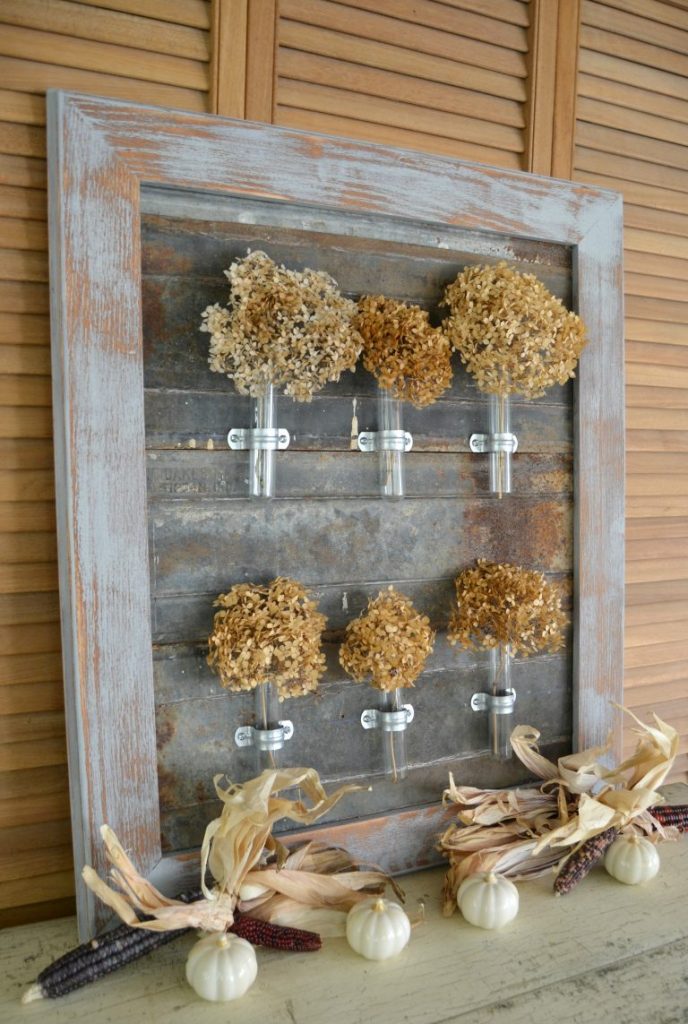 This project started out as this pile of goodness. I grabbed a few different things I thought we would use, but then after talking it over with Matt, he made a suggestion that I didn't even know would be possible.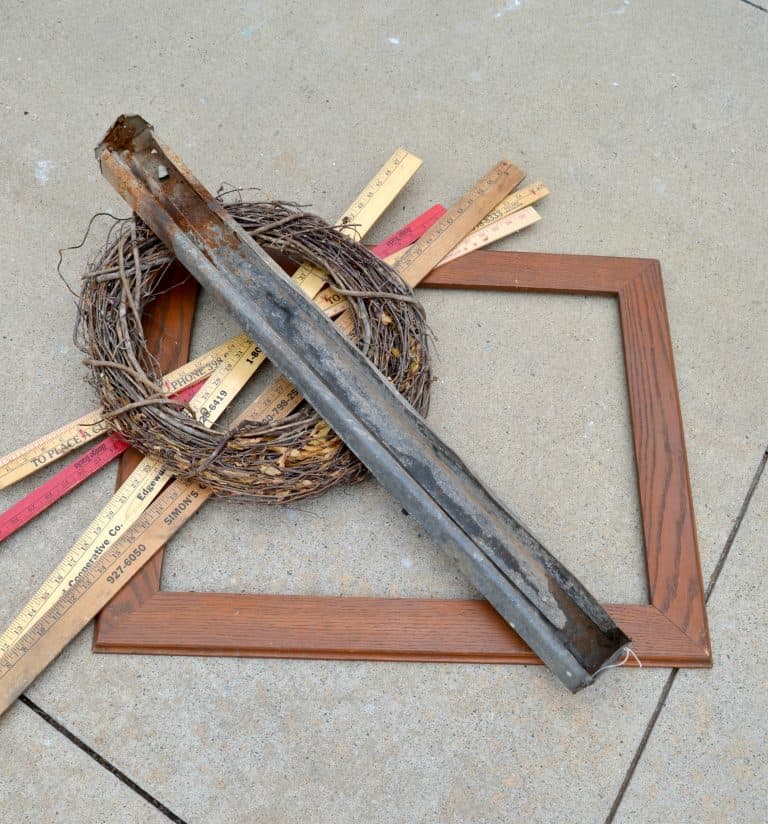 (Affiliate links are used in this post so you can easily find the supplies we used in this project. You can see my full disclosure here.)
Supplies Used To Make Repurposed Fall Wall Art:
Wood Frame

(Our frame was 24″ x 36″, but you can use any size you like. You can usually find great frames at thrift stores.)
Galvanized Metal

(We reused a chicken feeder, but you can buy metal sheets to use as well that will give you the same look.)
Plastic of Glass Clean Tubes

(I found a set at a yard sale, but these are very similar.)
Initially, I wanted to use our yard stick supply behind the tubes, but we didn't have enough to fit the entire frame. Then, Matt told me he thought he could bend the chicken feeder and I could use the metal on the back of the frame. I was super excited about that because I love galvanized metal on anything.
Directions To Make Repurposed Fall Wall Art:
First, Matt cut the ends off the chicken feeder with a metal blade.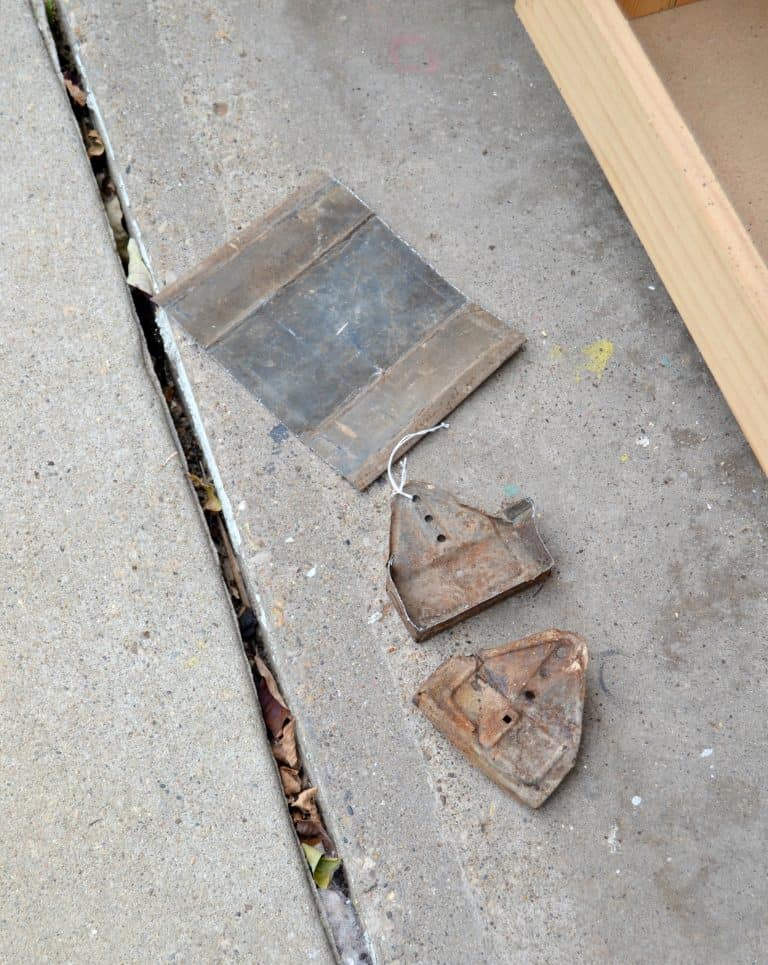 Then, he used a heavy hammer to flatten the chicken feeder. It was easy to do.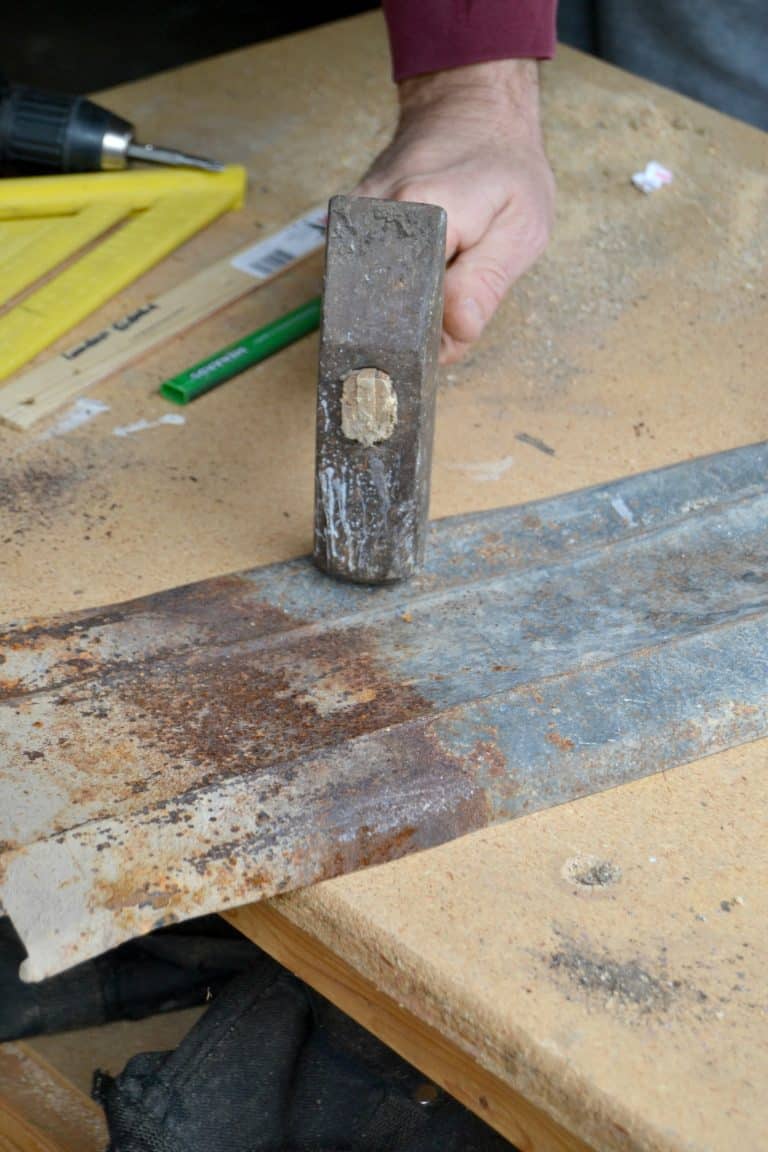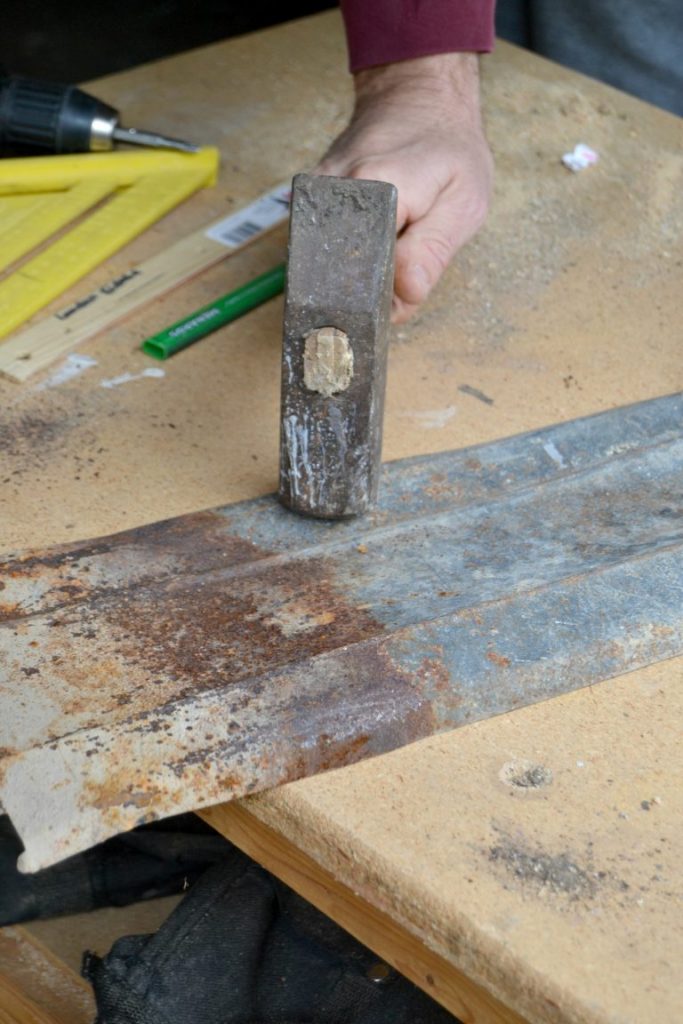 We did actually use one of the yard sticks in this project. Matt screwed it onto the end of the work bench to hold the metal in place as he cut it. Whatever works to get the job done around here. 😉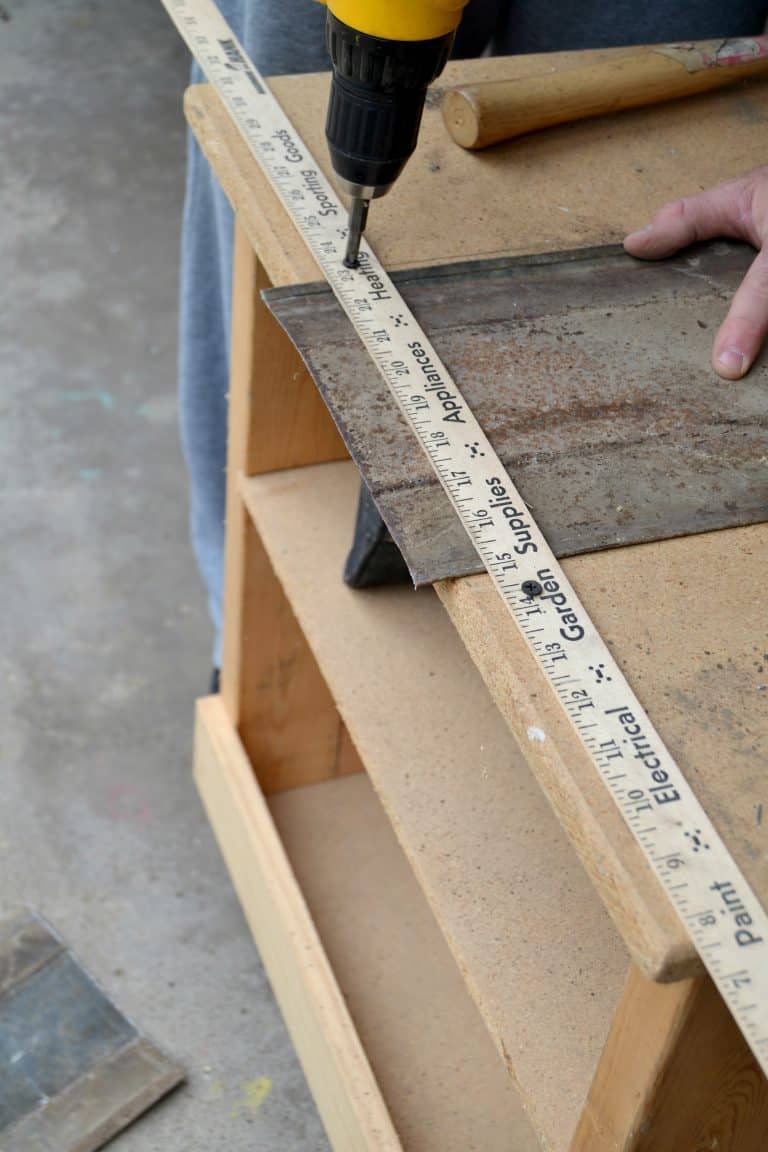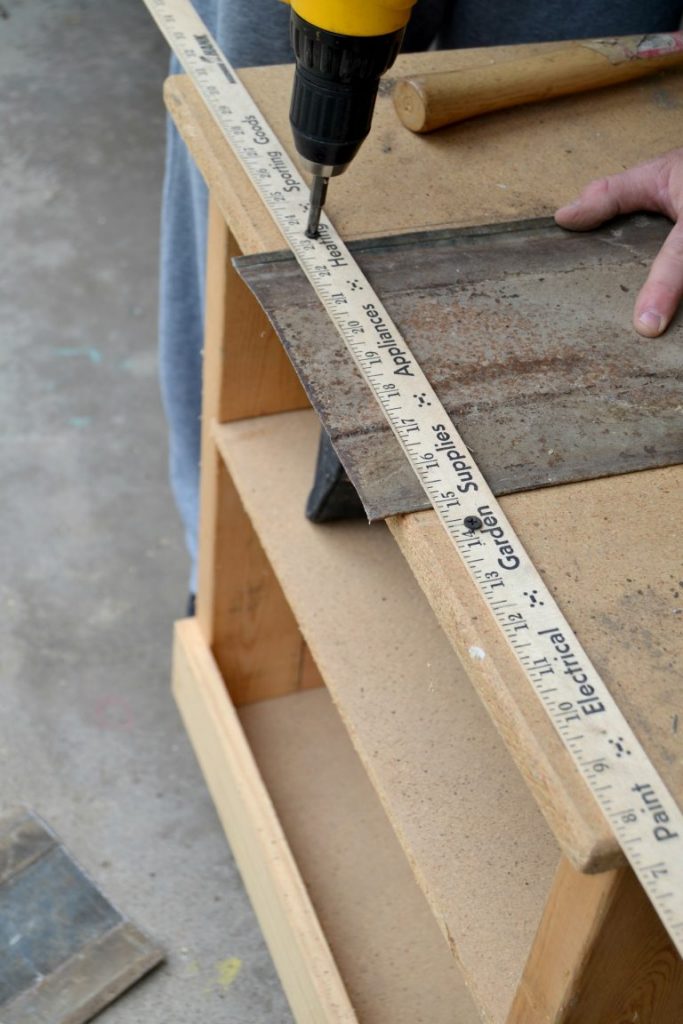 To make the hammered galvanized metal the size we needed it, Matt used a jigsaw fit with a metal blade. The yard stick worked great to slide the metal underneath and hold it in place.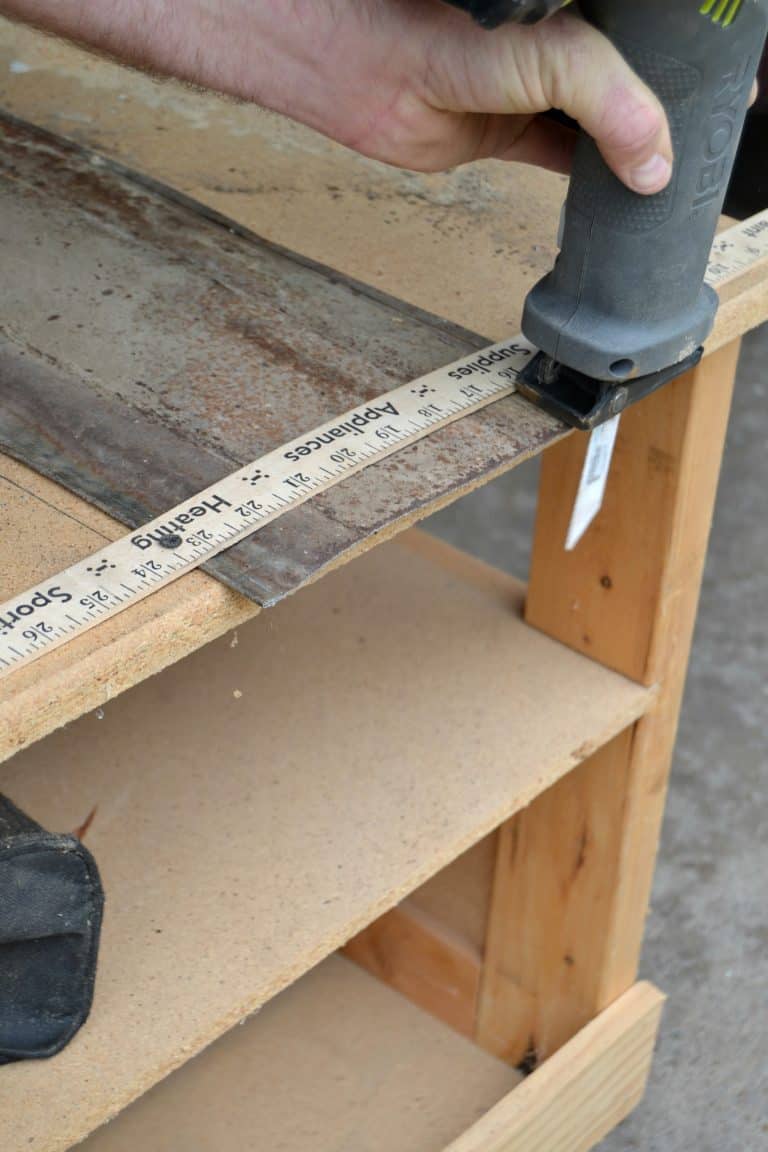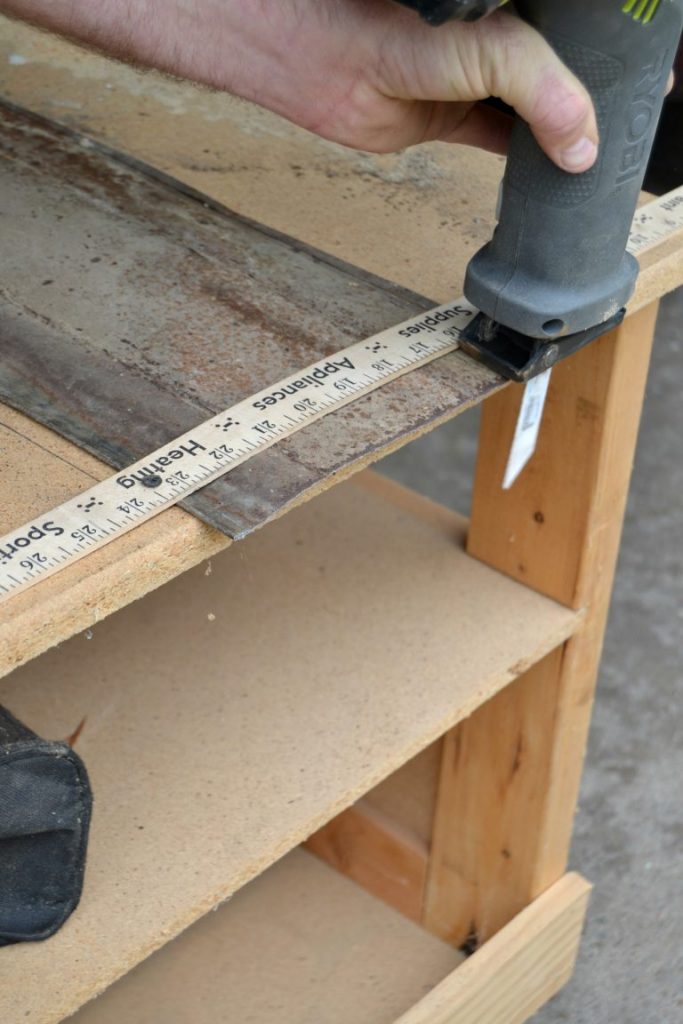 We were able to get four pieces from the flattened chicken feeder to cover the entire frame.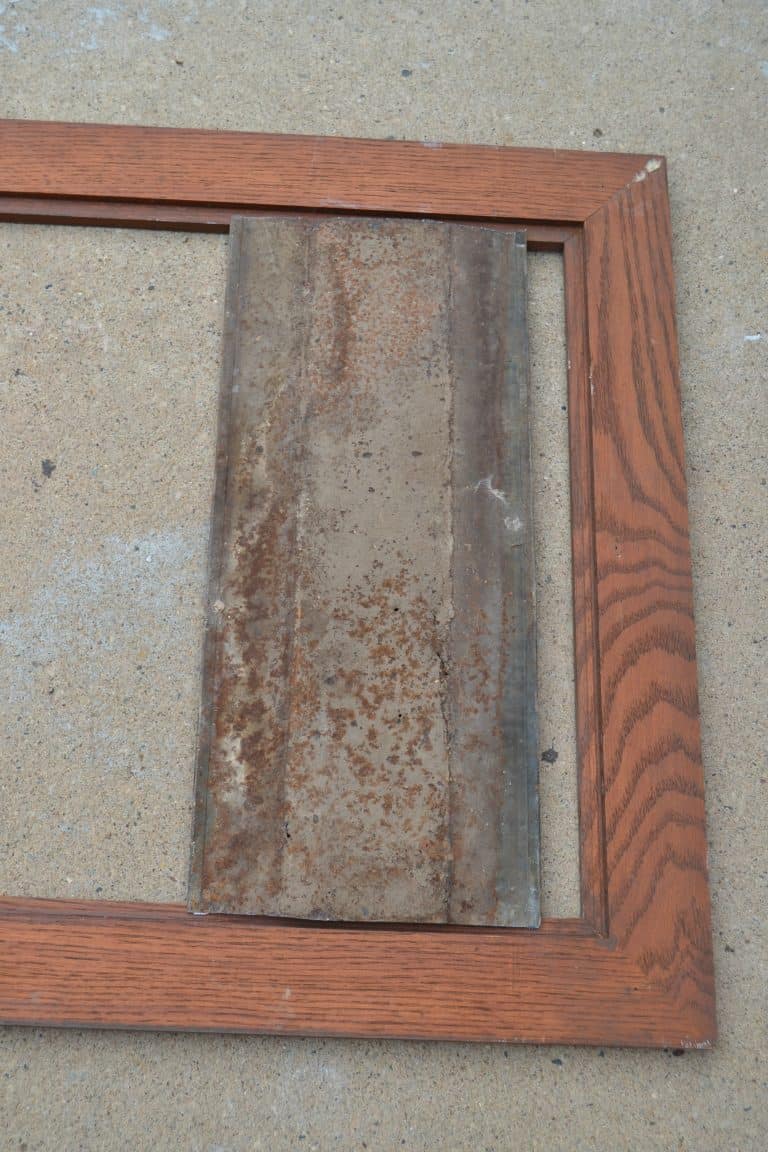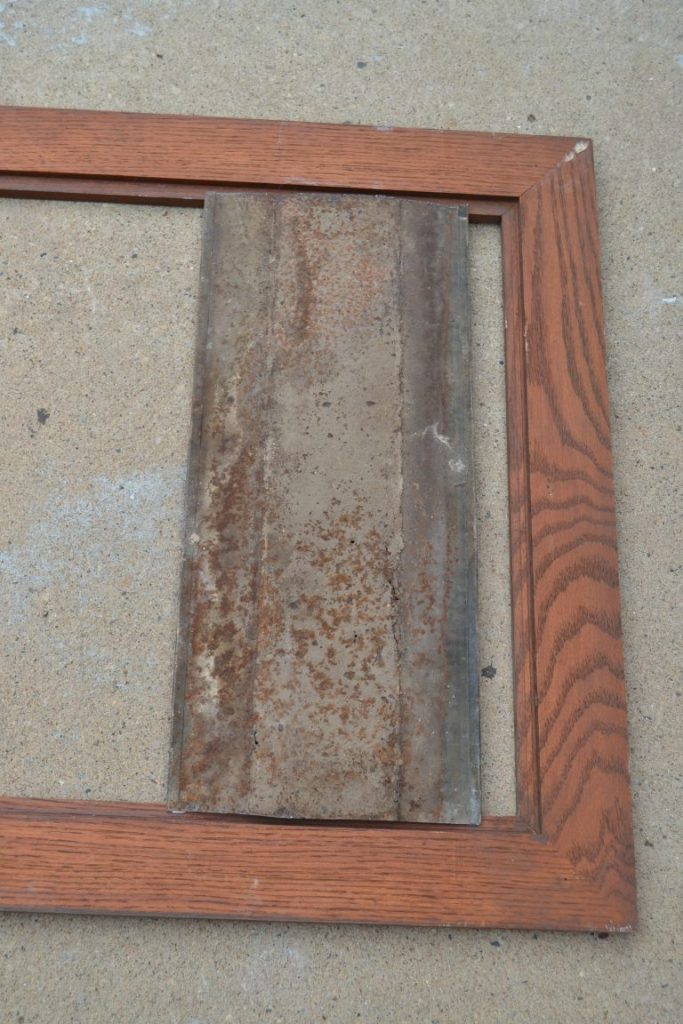 I painted the frame gray and then sanded it down pretty well.
Isn't is magical already?!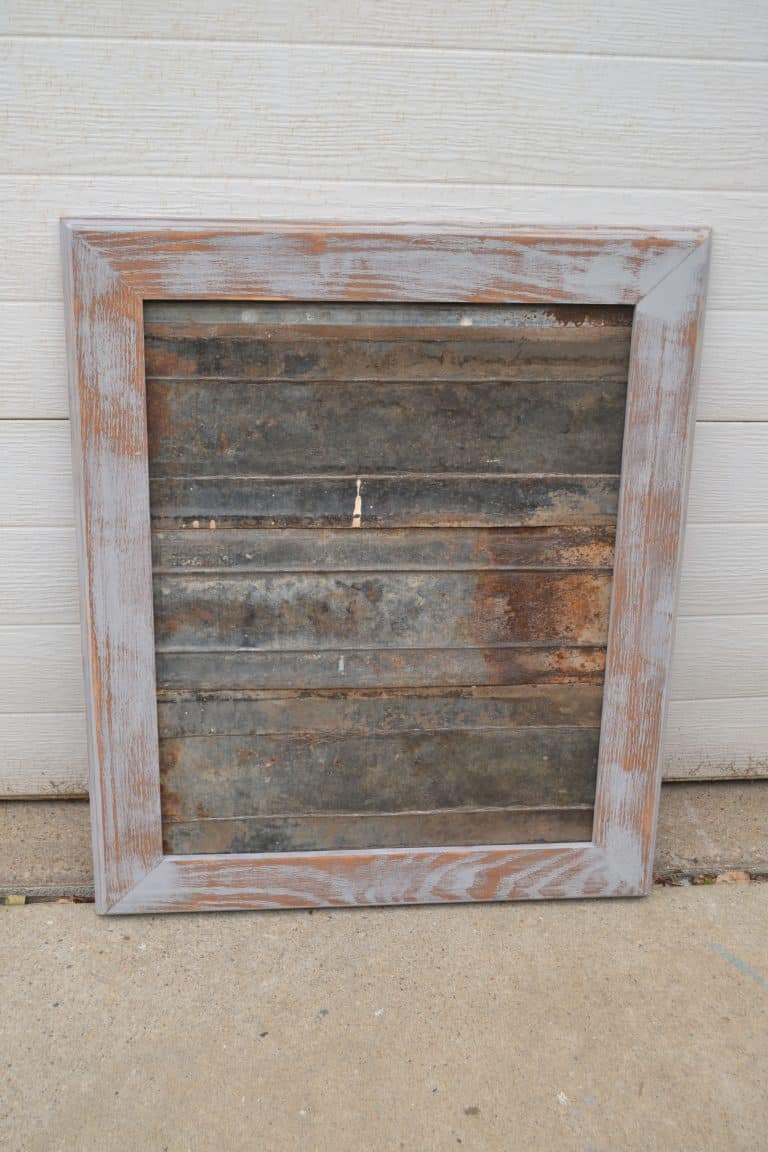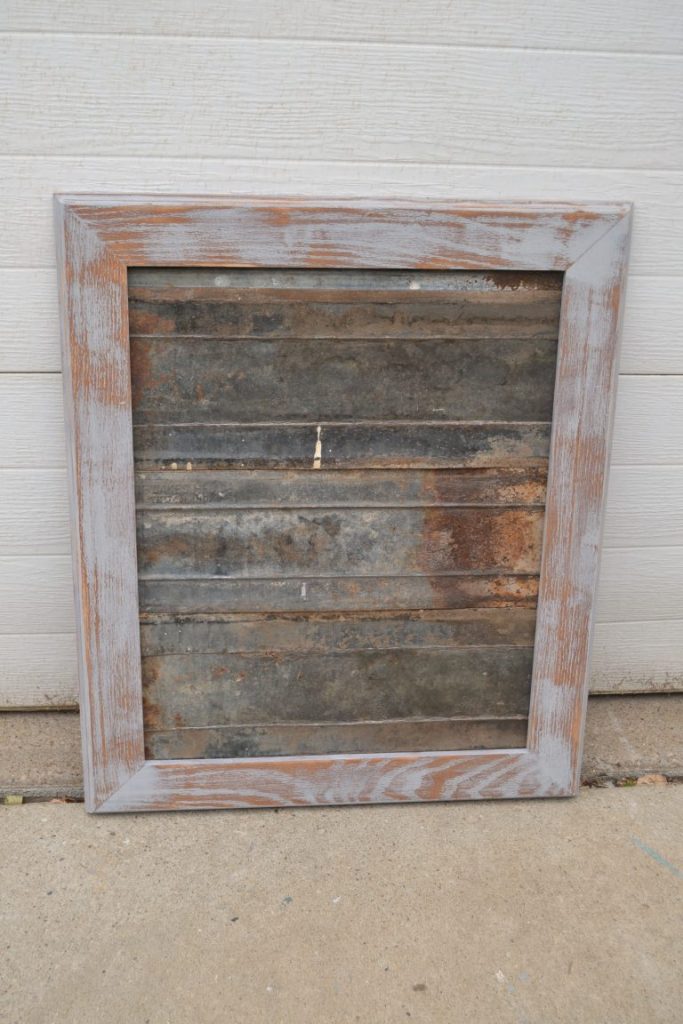 The next addition were the "tubes" I found at a yard sale.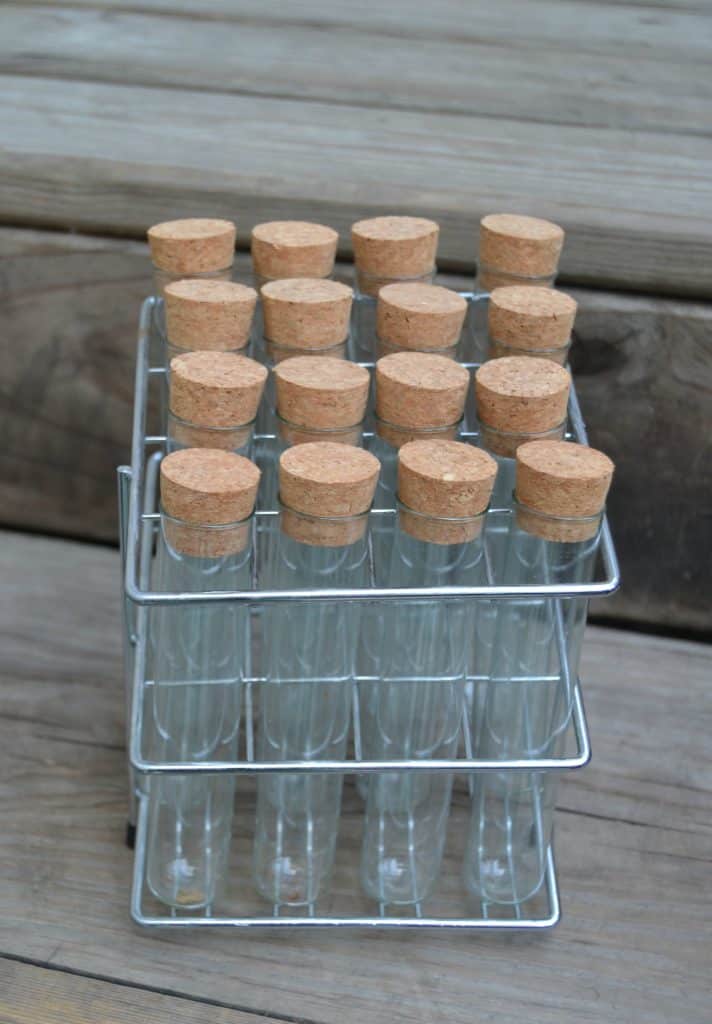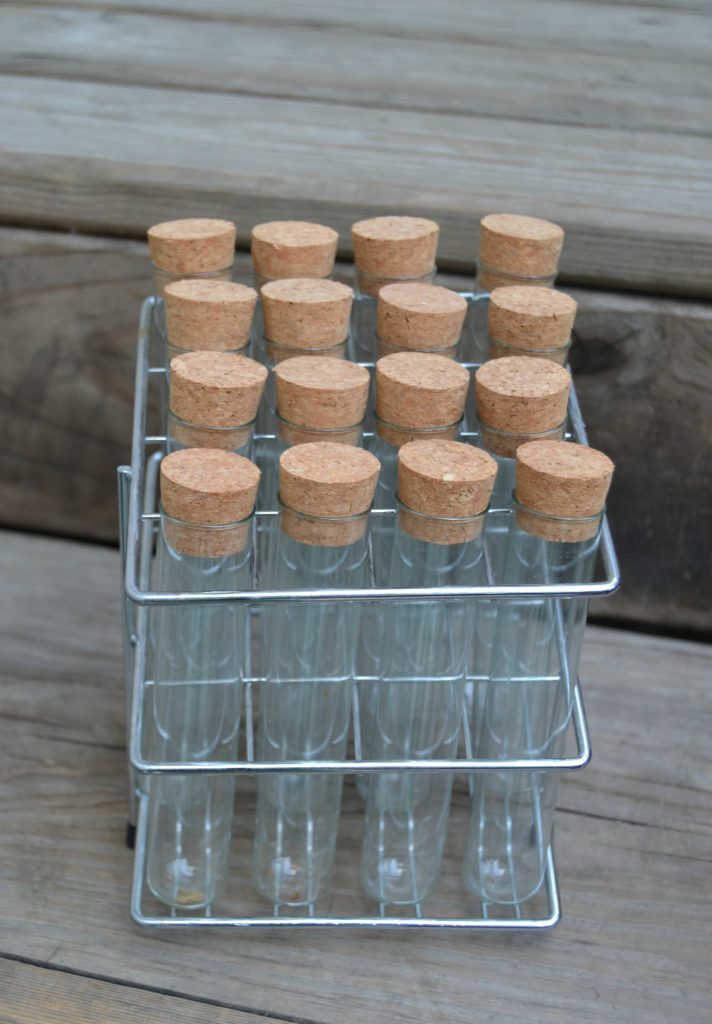 We used metal clamps to attach them to the metal.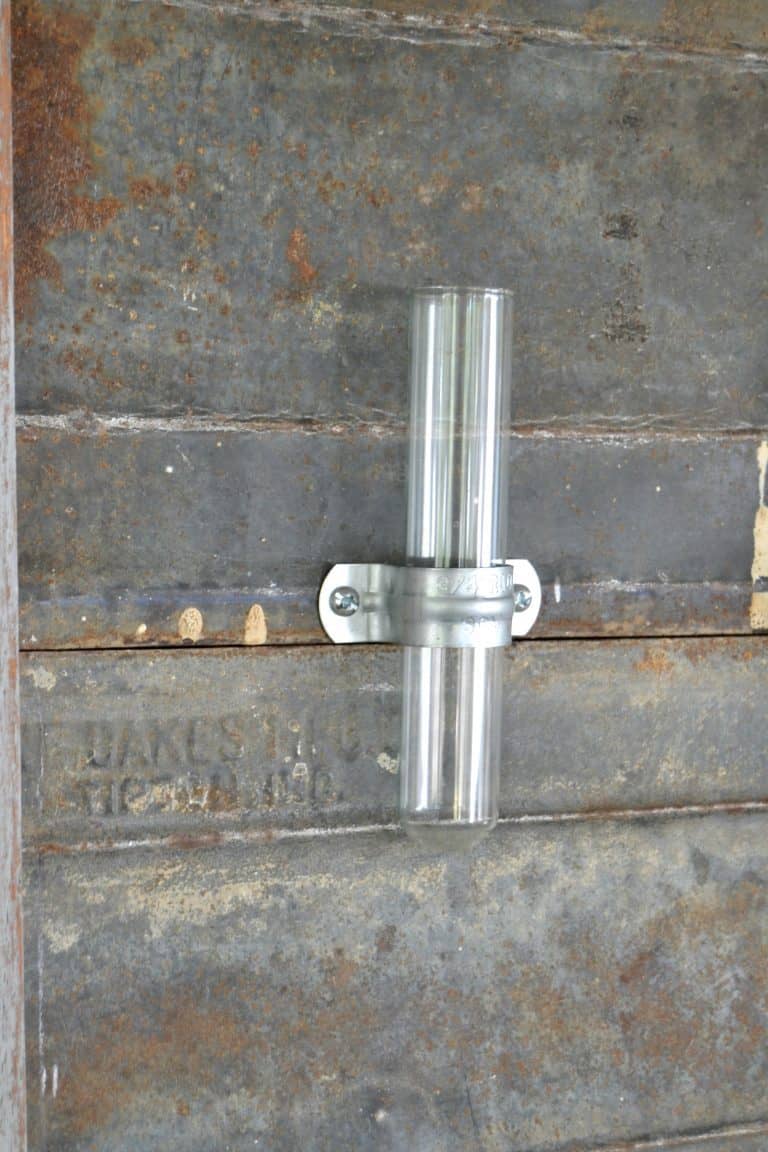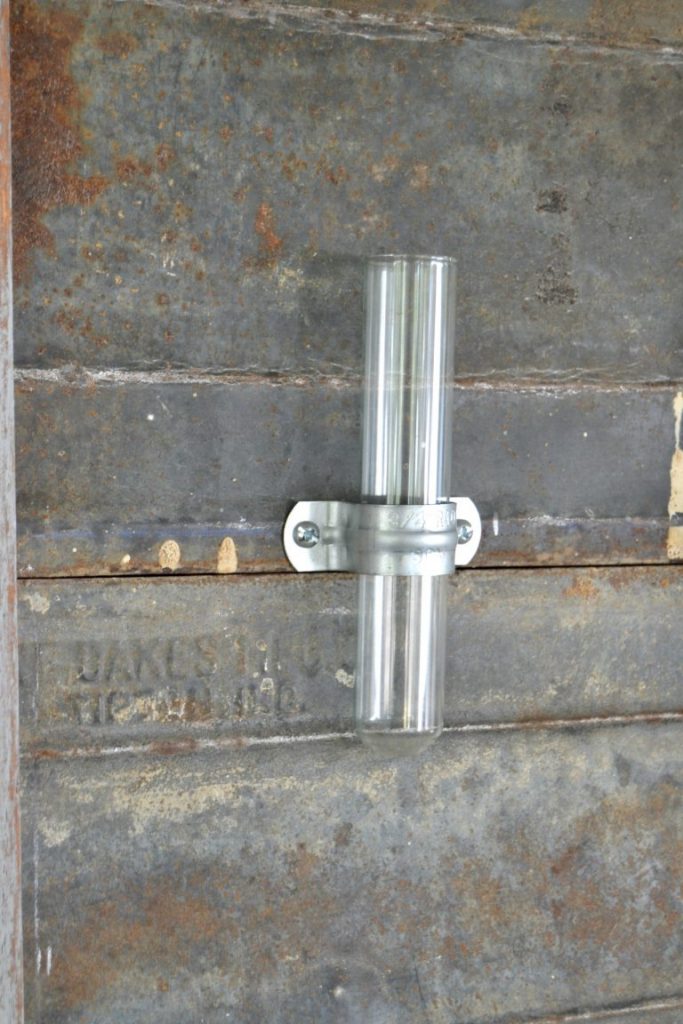 I was going to fill the tubes with faux fall flowers and berries I had in a box. But, while I was outside, these dried hydrangeas stole my heart and were the perfect fit for this project.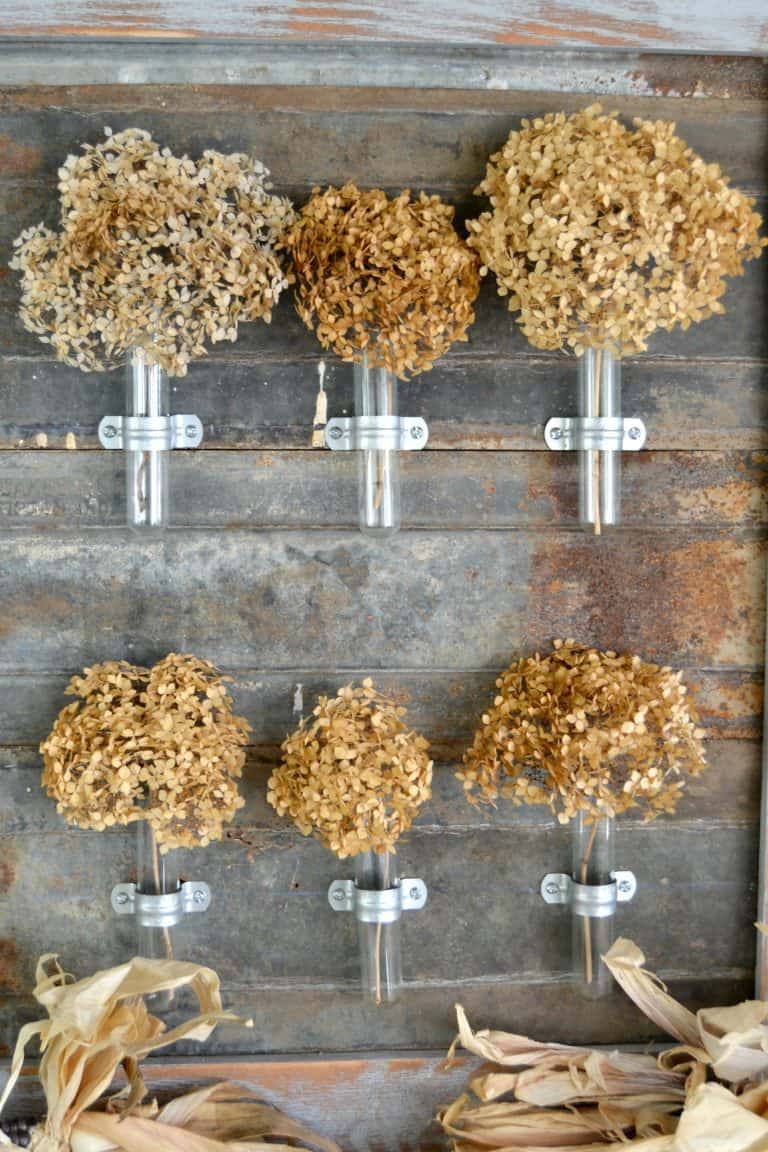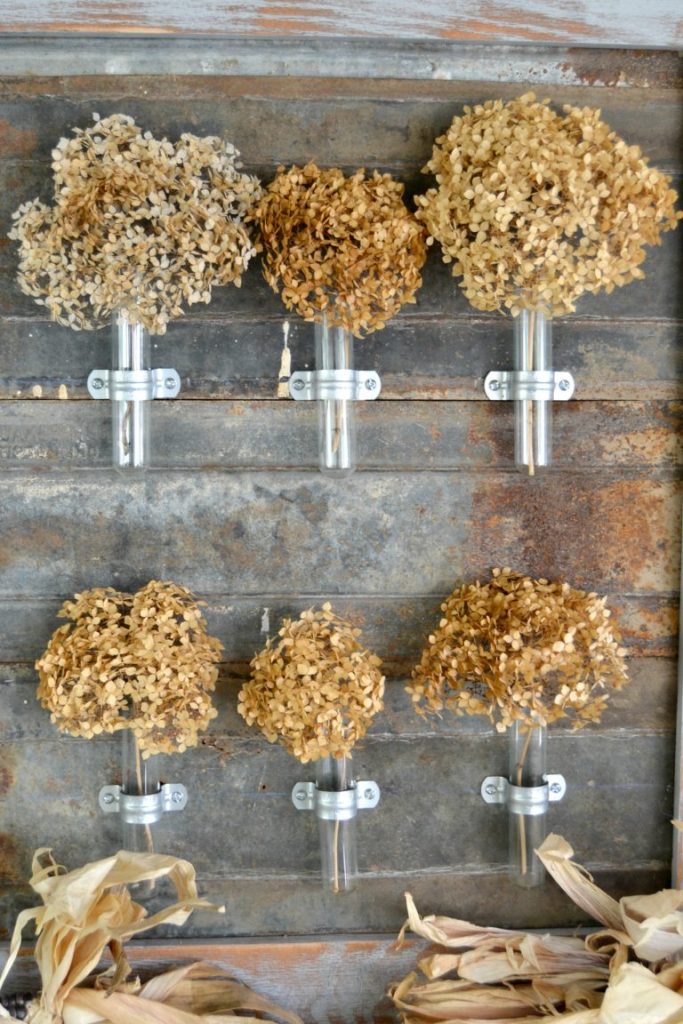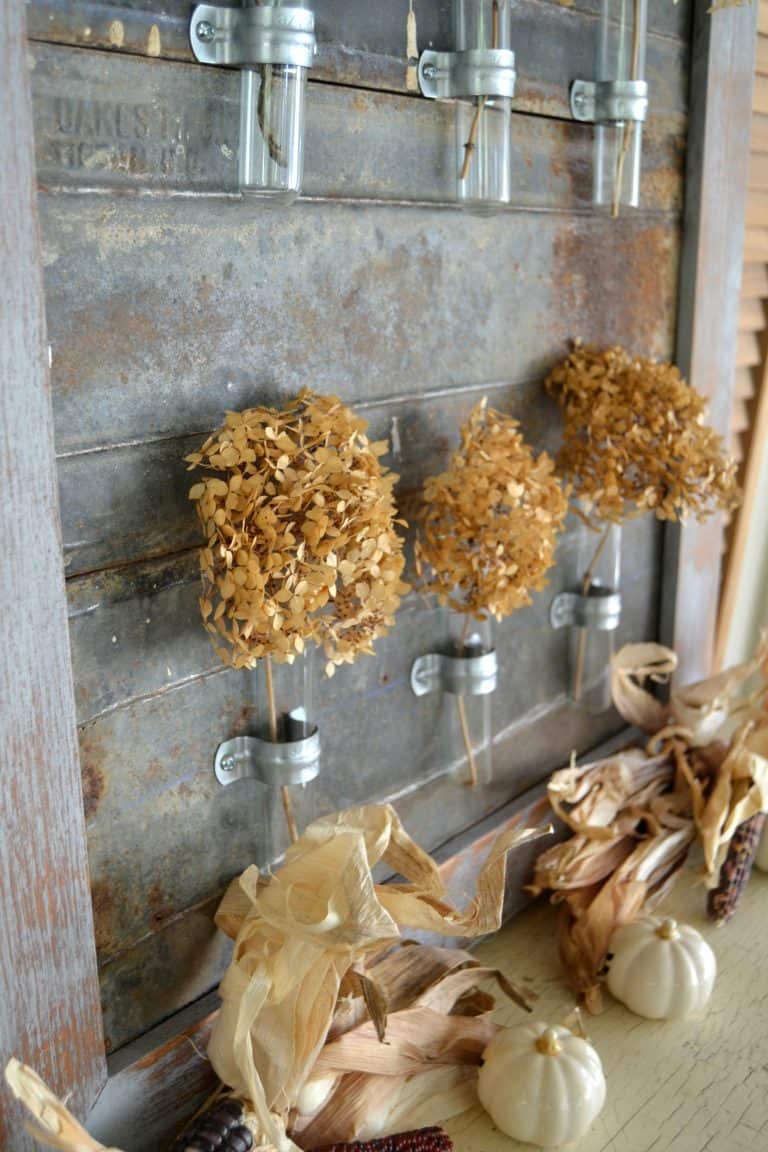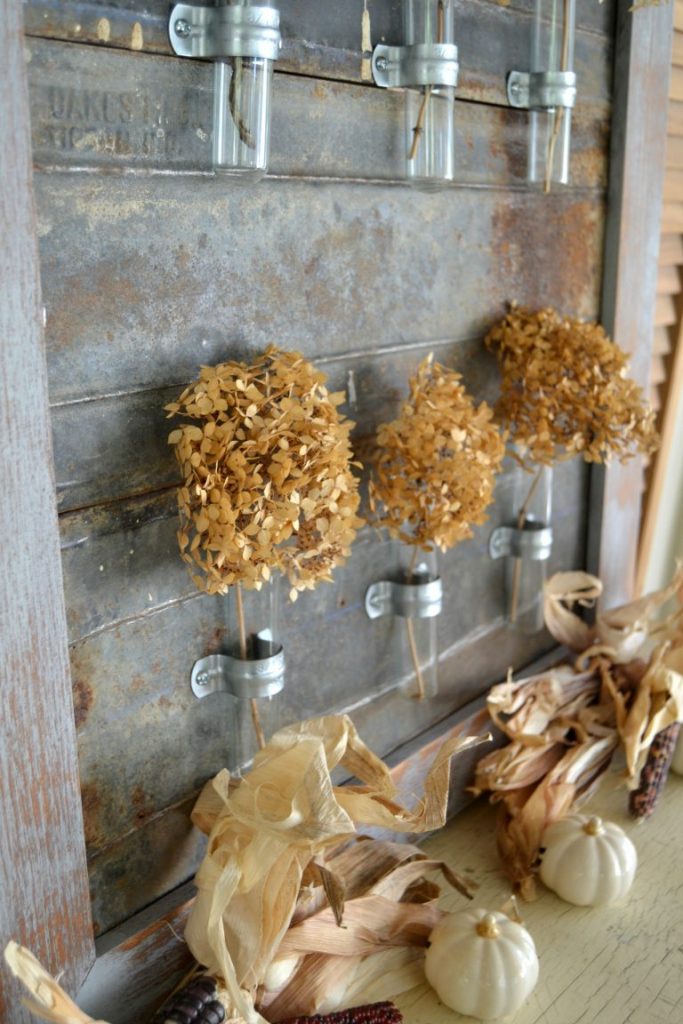 I can't believe how well this project turned out with only $5 invested!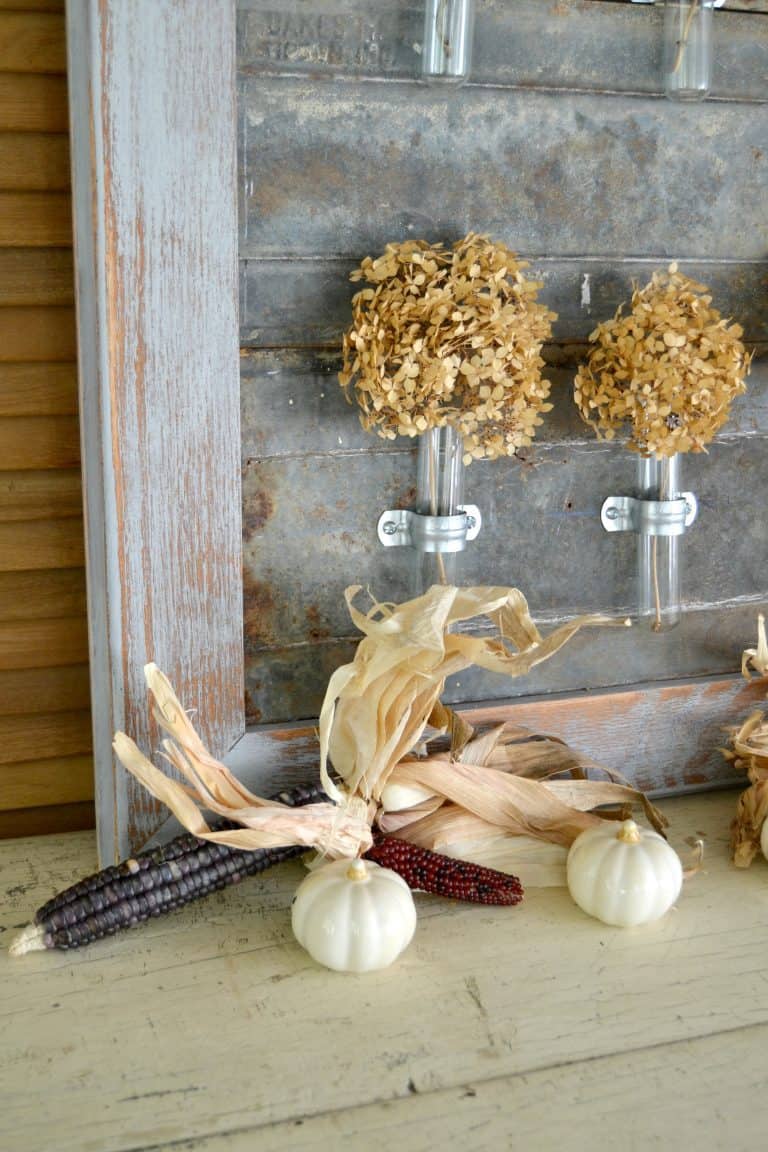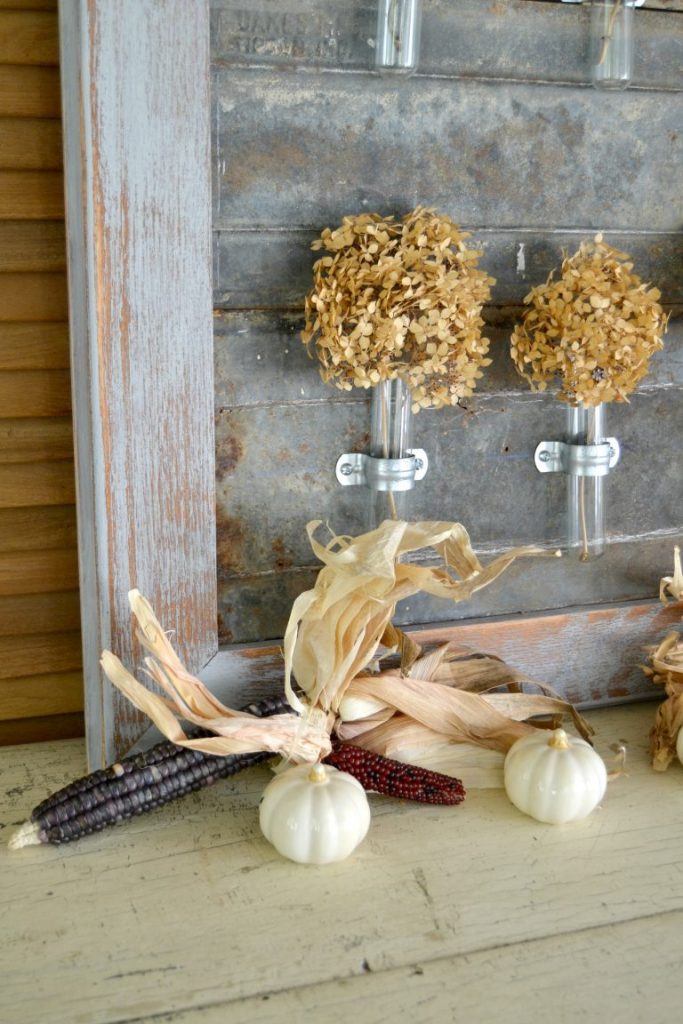 I hope you grabbed your blanket and favorite fall drink because now you are ready to get lost in this Fall Inspired Wonderland. Head over to Hometalk to see all the projects as well!
ENJOY!
PIN THIS POST!


If you liked this DIY Wall Art post, you will also love these wall art ideas: