Halloween crafts are always fun because you get to step out of your regular decor routine and create things that are a little spooky for your home and/or Halloween party. Today, I am sharing a Halloween banner that you can decorate with or use as a party decoration. The best part….. it takes less than thirty minutes to make!
Garlands and banners are perfect for parties and holiday decor. I make them a lot. Last year, I made a Candy Corn Garland and this year, I thought it would be fun to make a mummy garland for our faux mantel in the living room.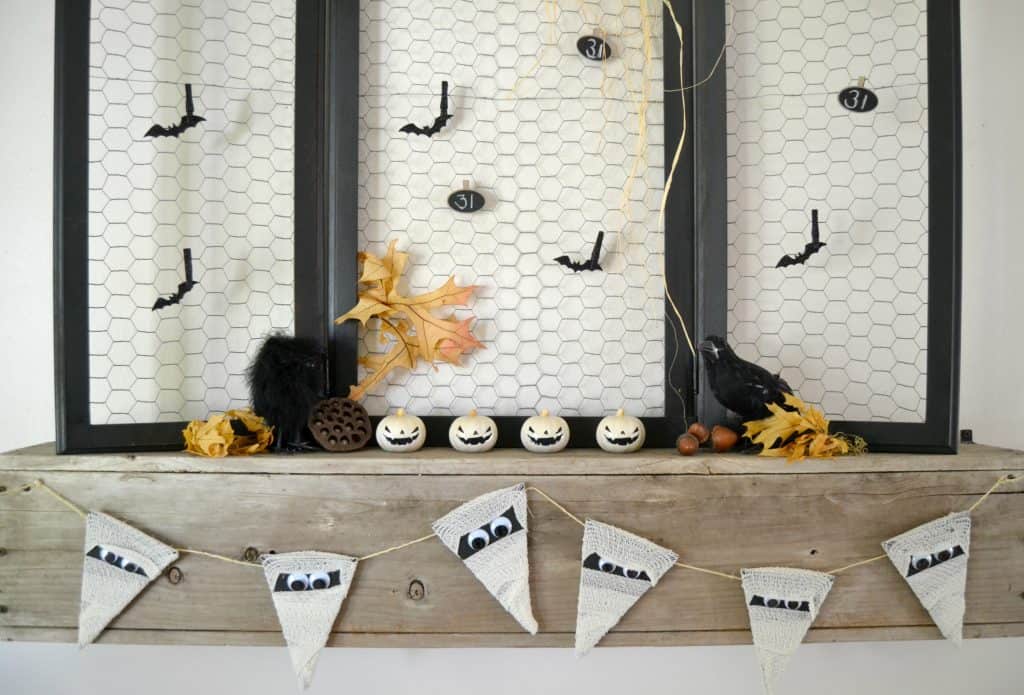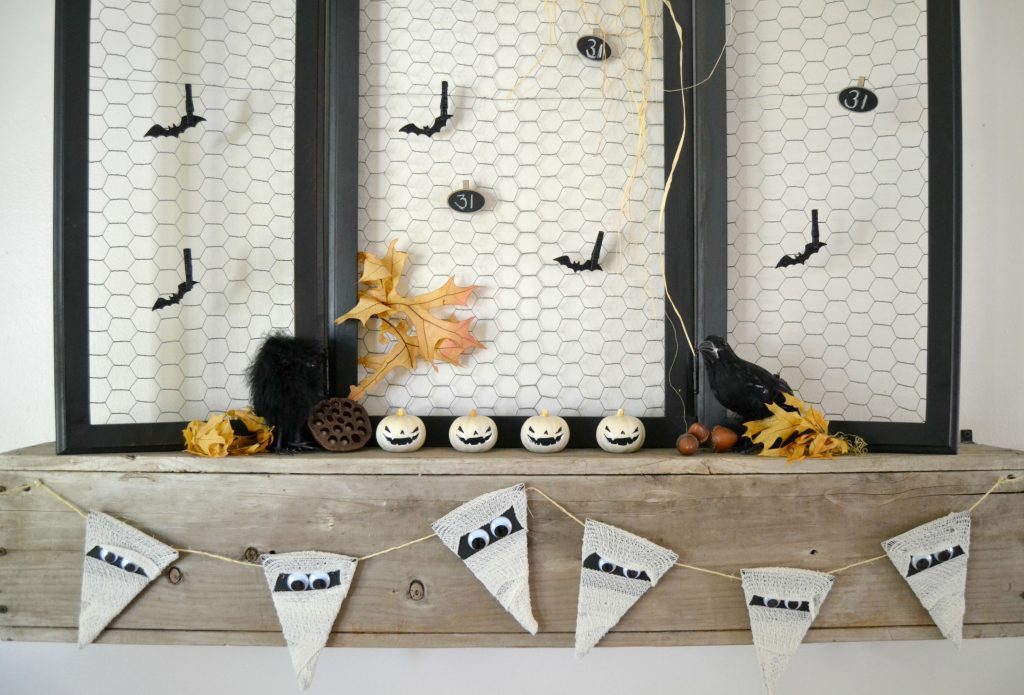 (Affiliate links are used in this post. You can read my full disclosure HERE.)
Supplies Used To Make This Mummy Halloween Banner: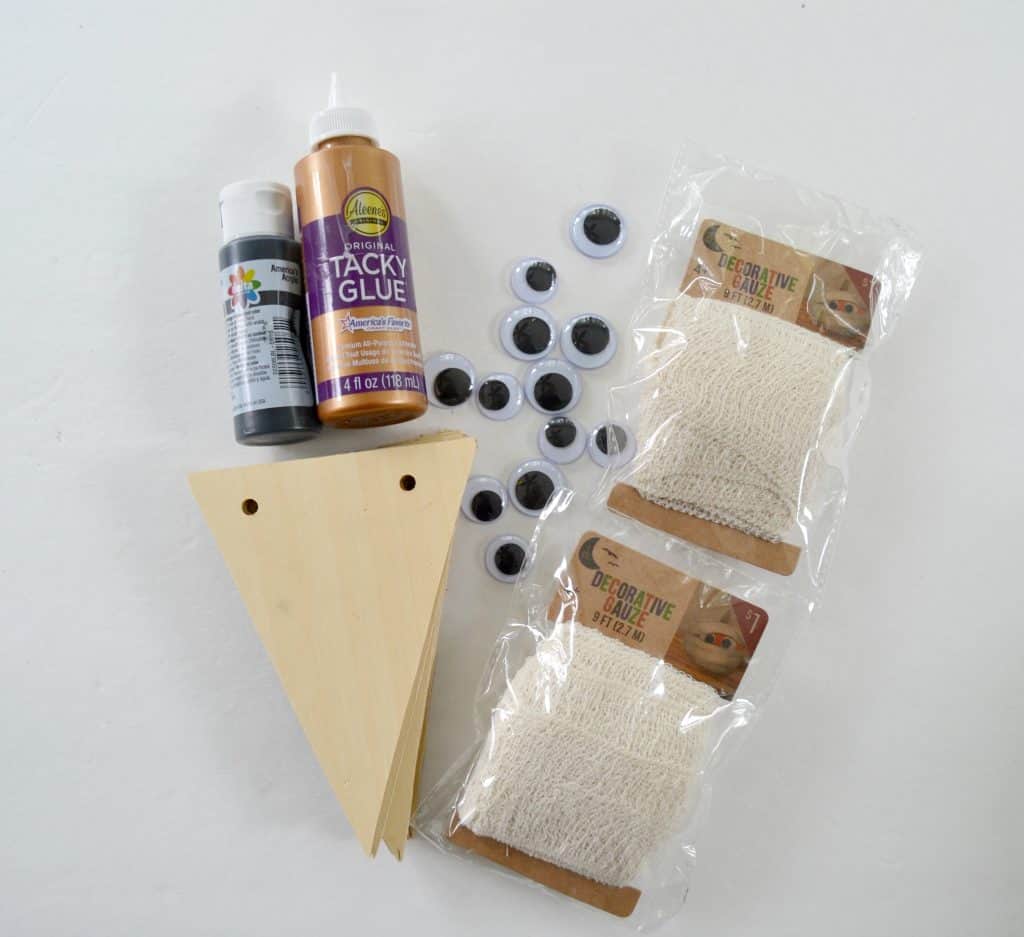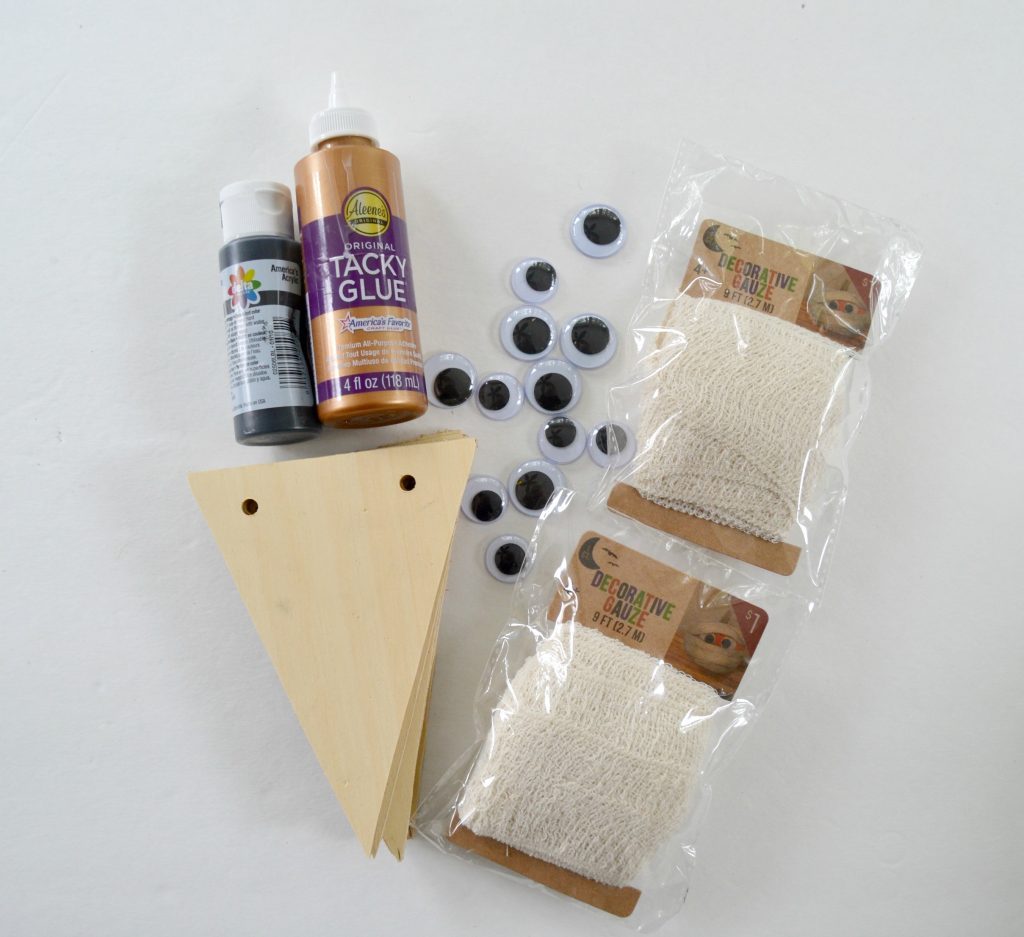 You probably already have some of these supplies on hand; gauze from your first aid kit (mine is from The Hot Spot at Target), black spray paint from a previous project, and if you don't have Tacky glue, use your hot glue gun. I had a few triangle pieces left over from the last garland I made so I used them for this Mummy Garland. If you don't want to cut your own, buy an Unfinished Triangle Shaped Banner on the cheap.
Let's get started.
To begin, paint the triangles black. I used six triangles for this garland, but you can make it as long or as short as you need to.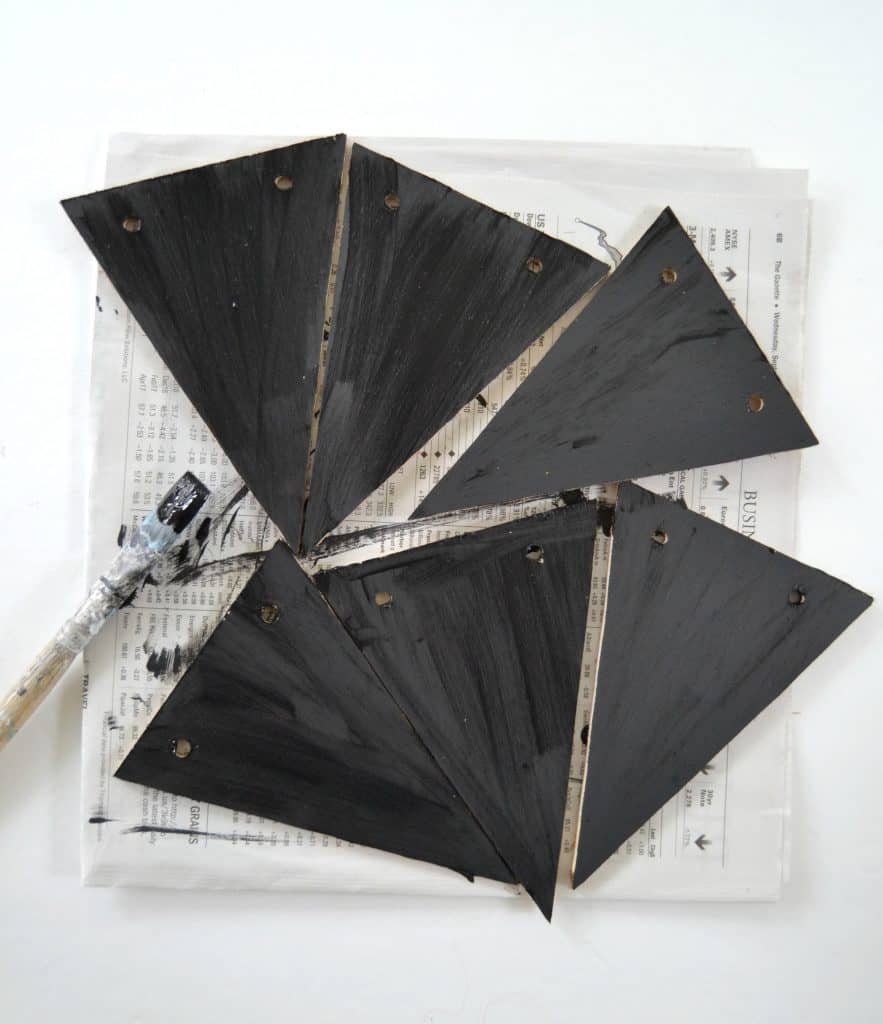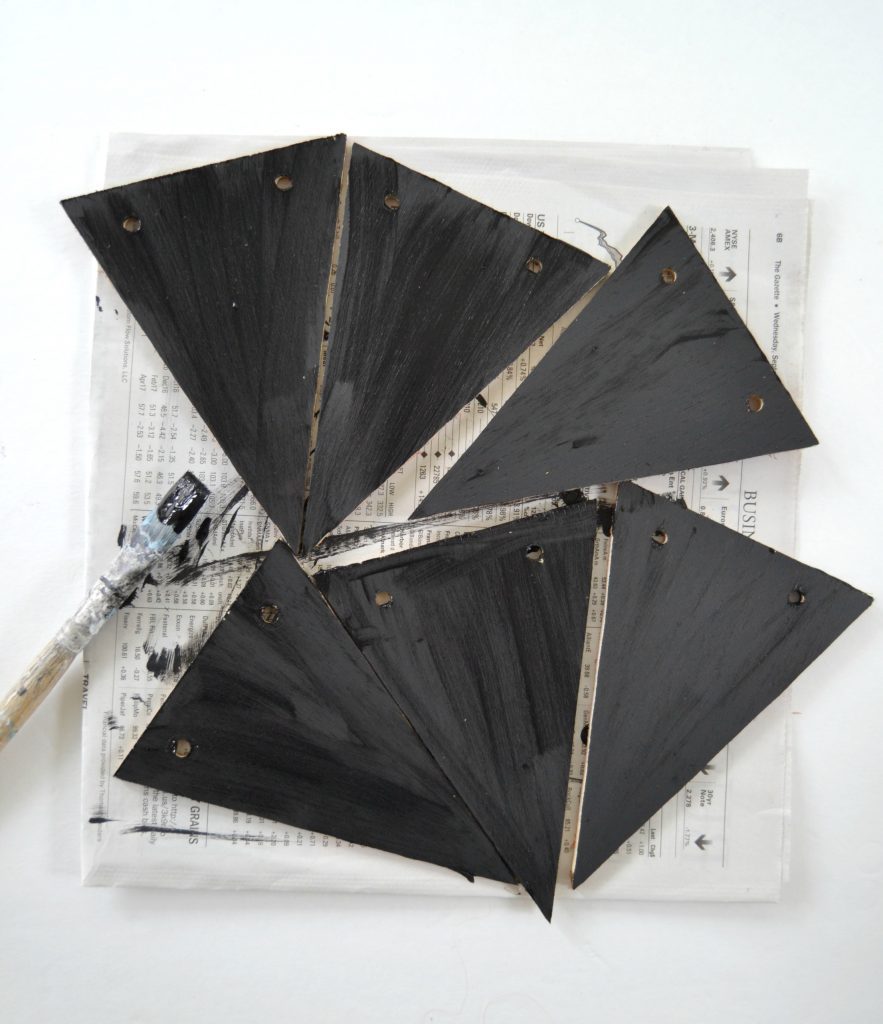 Once the paint dries, wrap the triangles with

gauze

. Put some Tacky glue on the bottom of the triangles to hold the gauze in place as you wrap.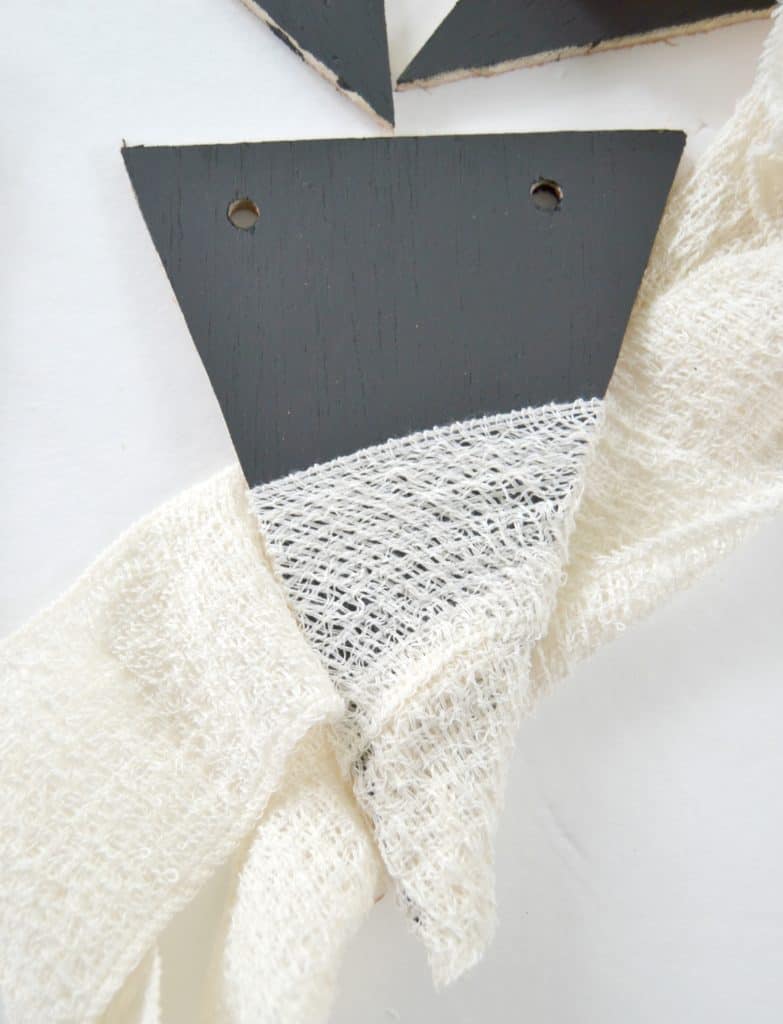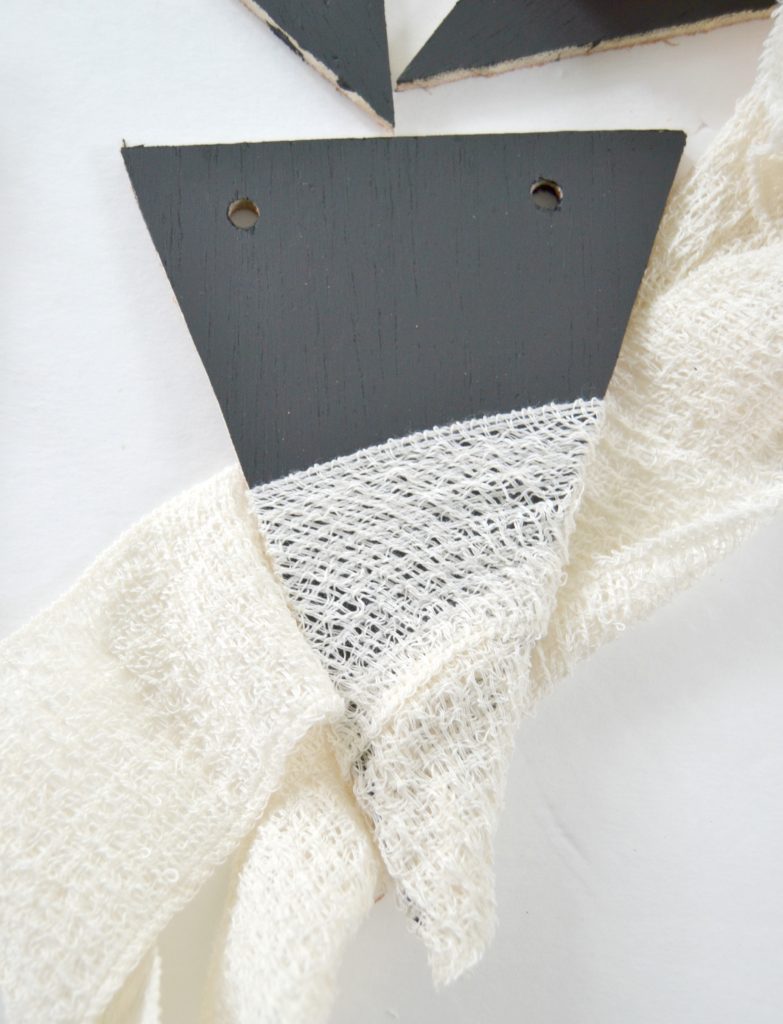 Once you have wrapped halfway up the triangle, stop and glue on two googly eyes.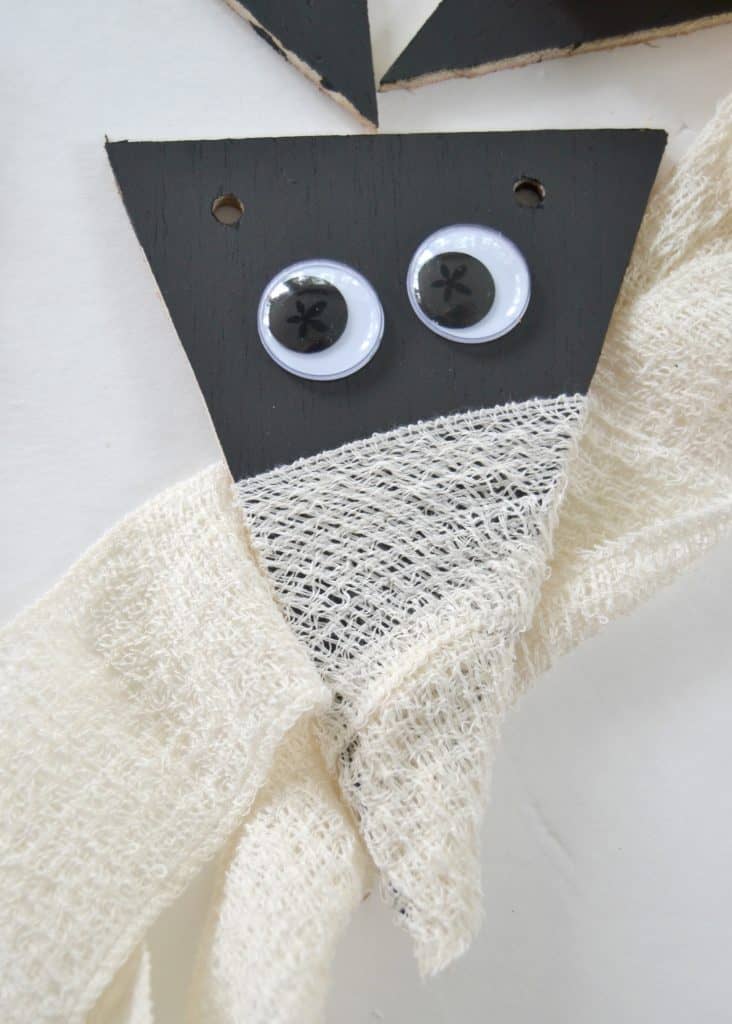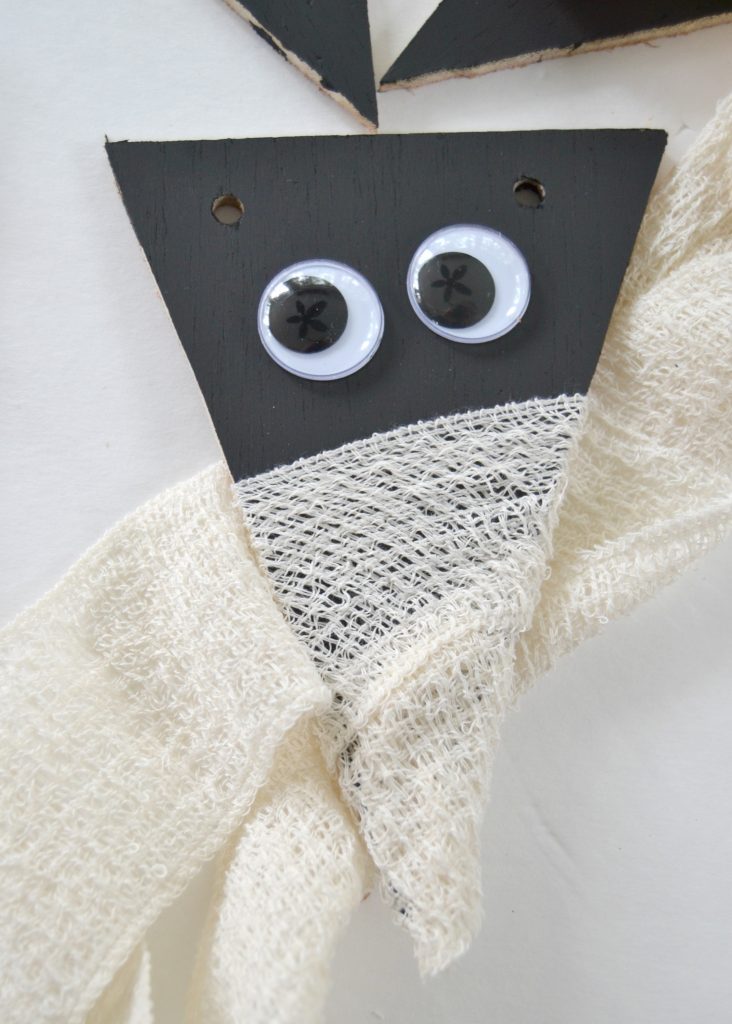 Finish wrapping the gauze around the top of the triangle and glue it in place.
Cut the excess gauze and glue the edge on the back of the triangle.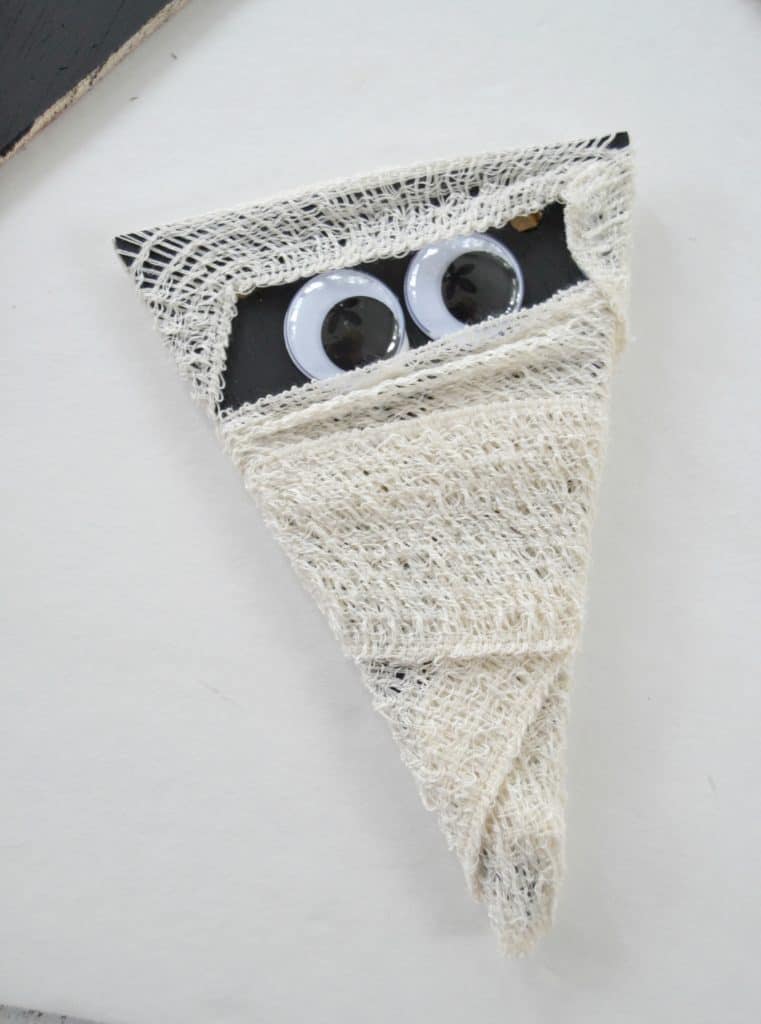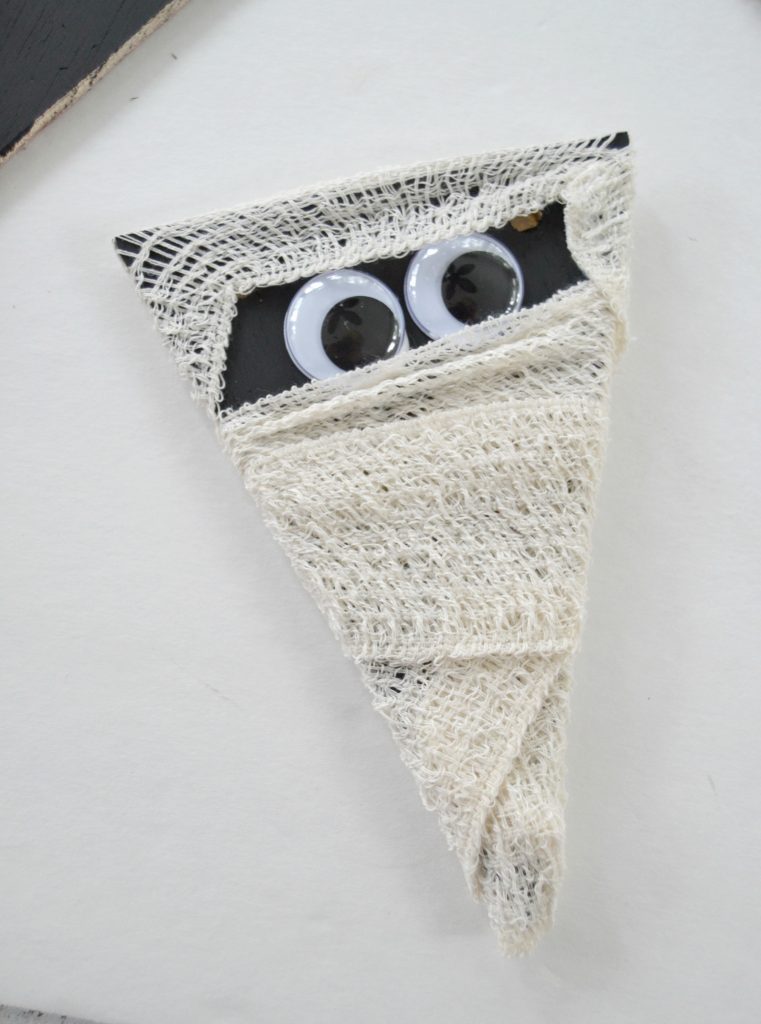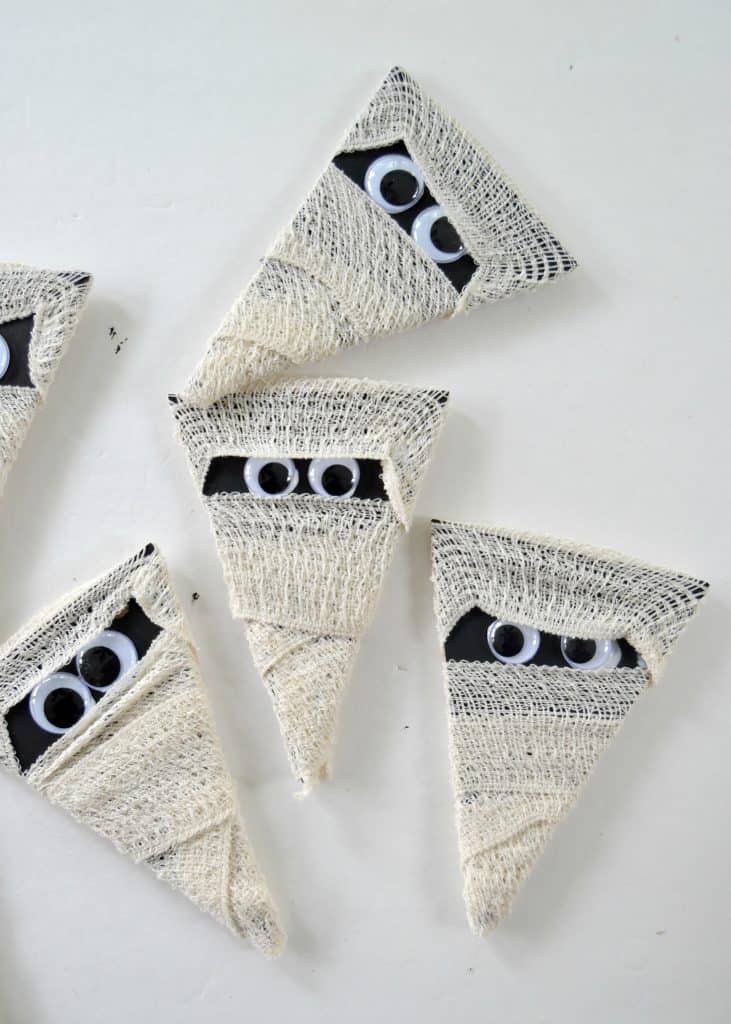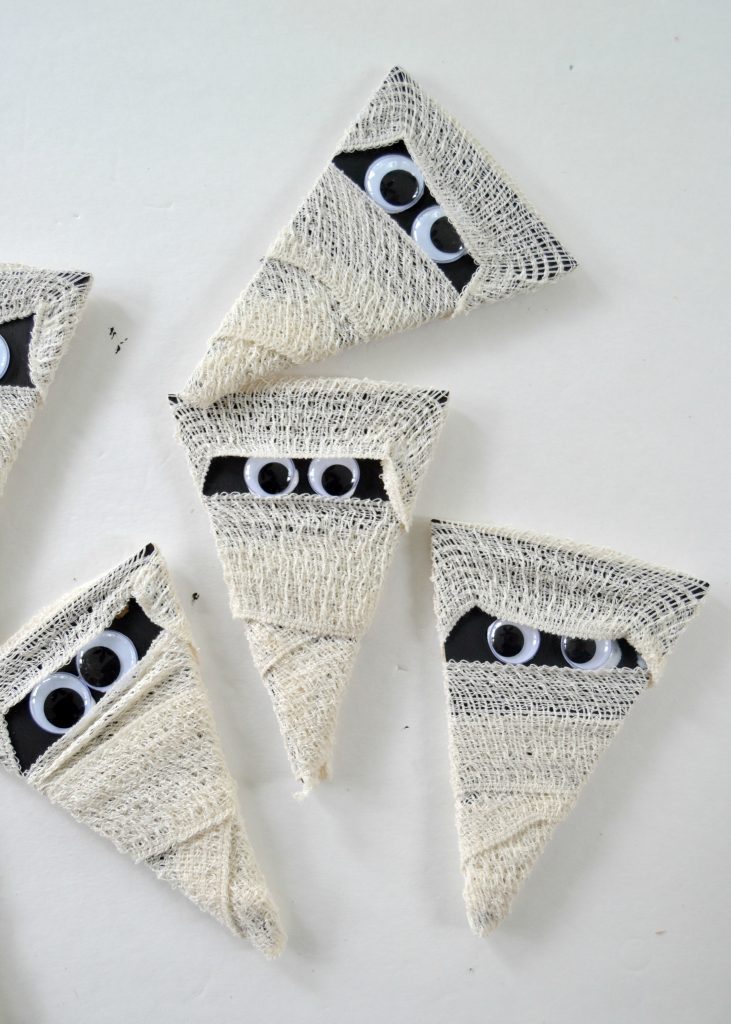 There were holes drilled in the triangles I used and the gauze is open enough that I could have put the twine through it, but to make it even easier, I hot glued the twine to the back of each triangle.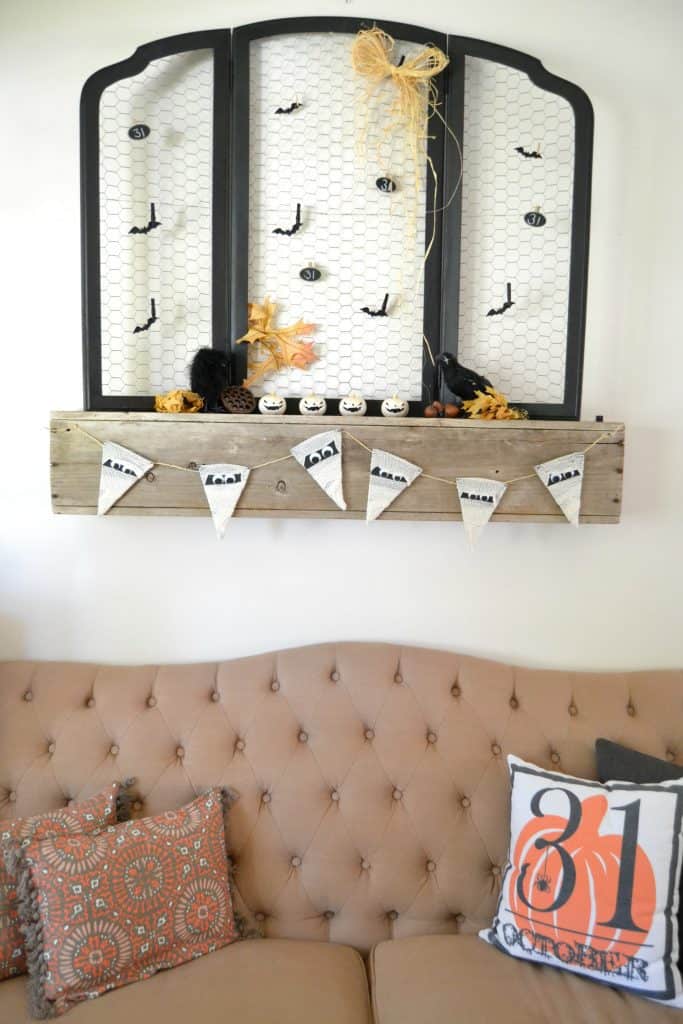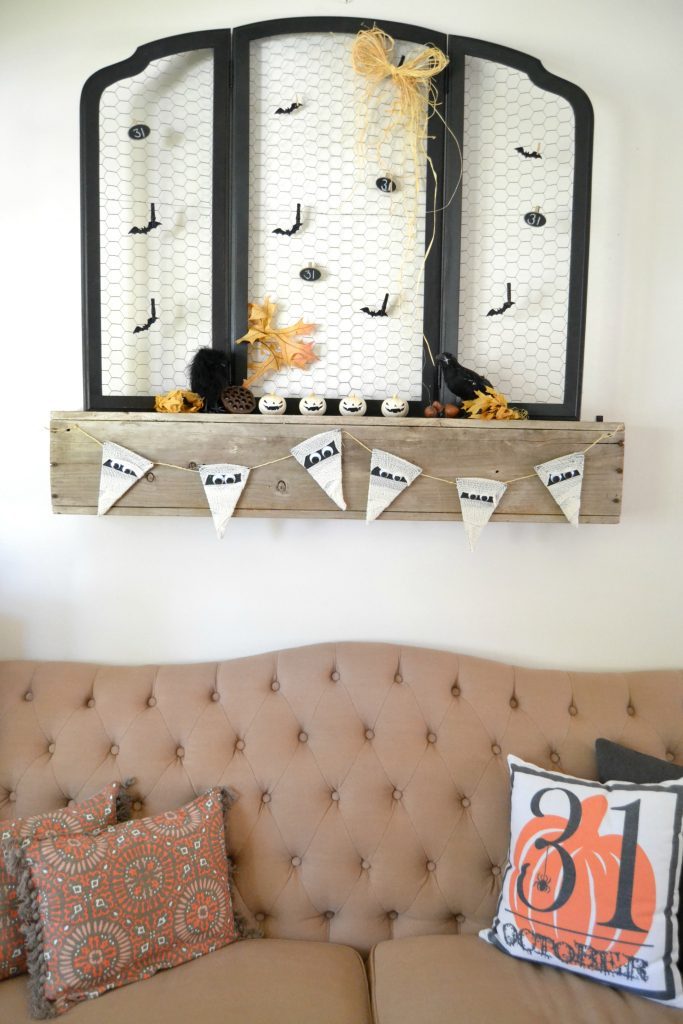 That's it!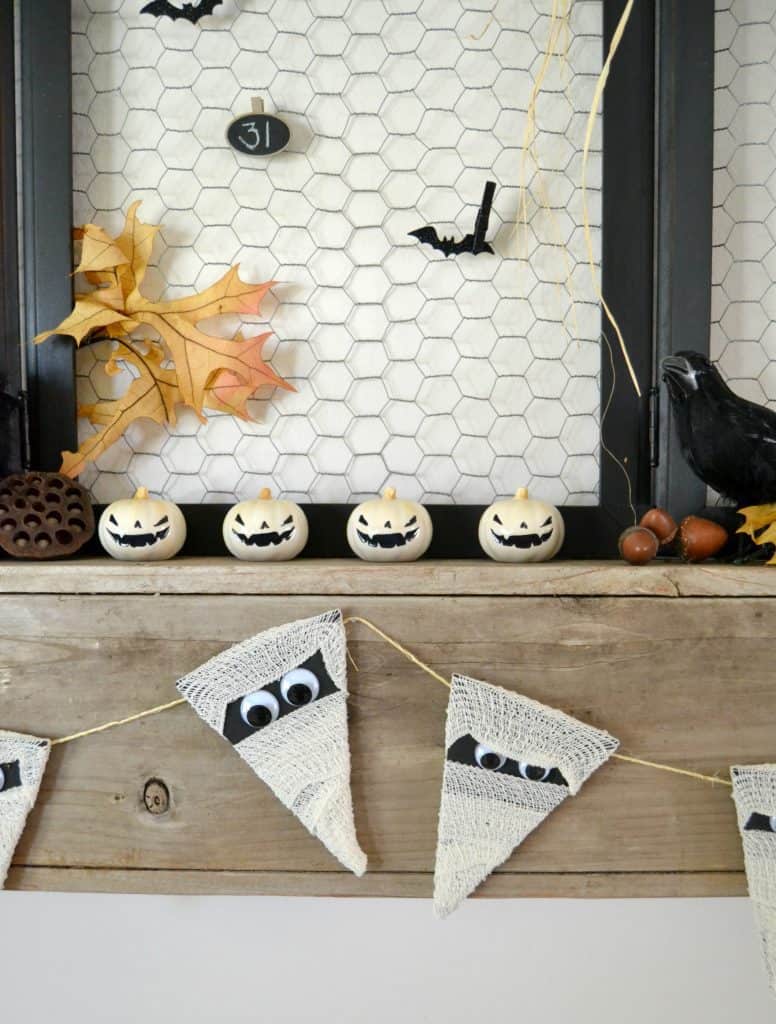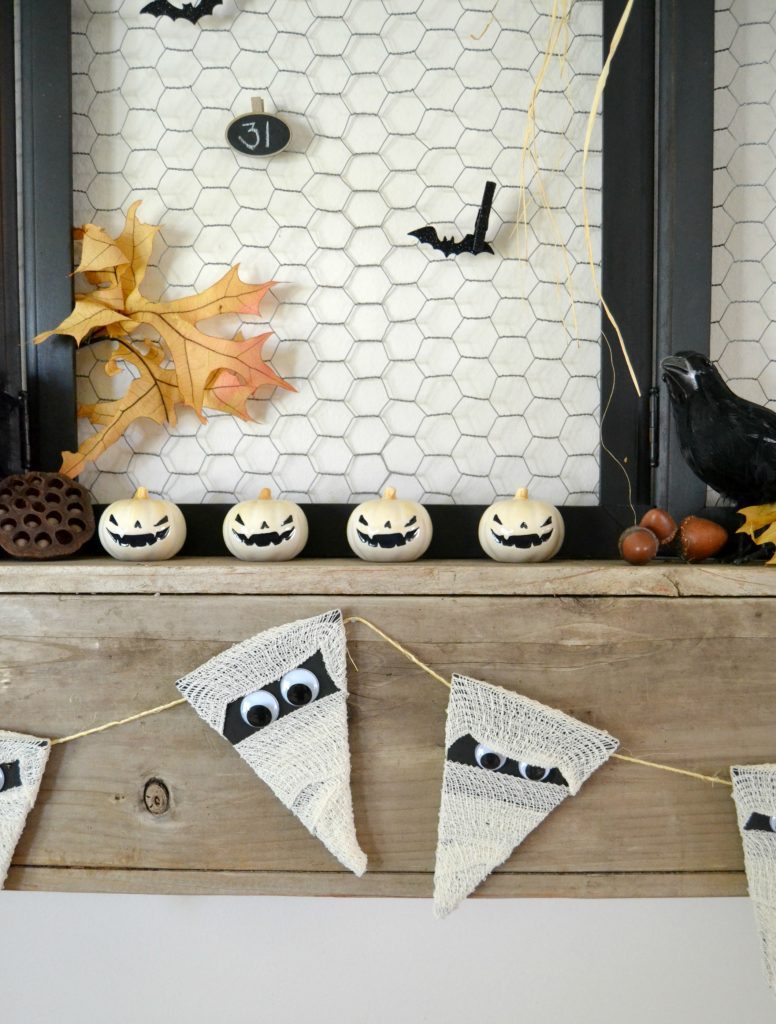 I added the Mummy Garland to our faux mantel in the living room.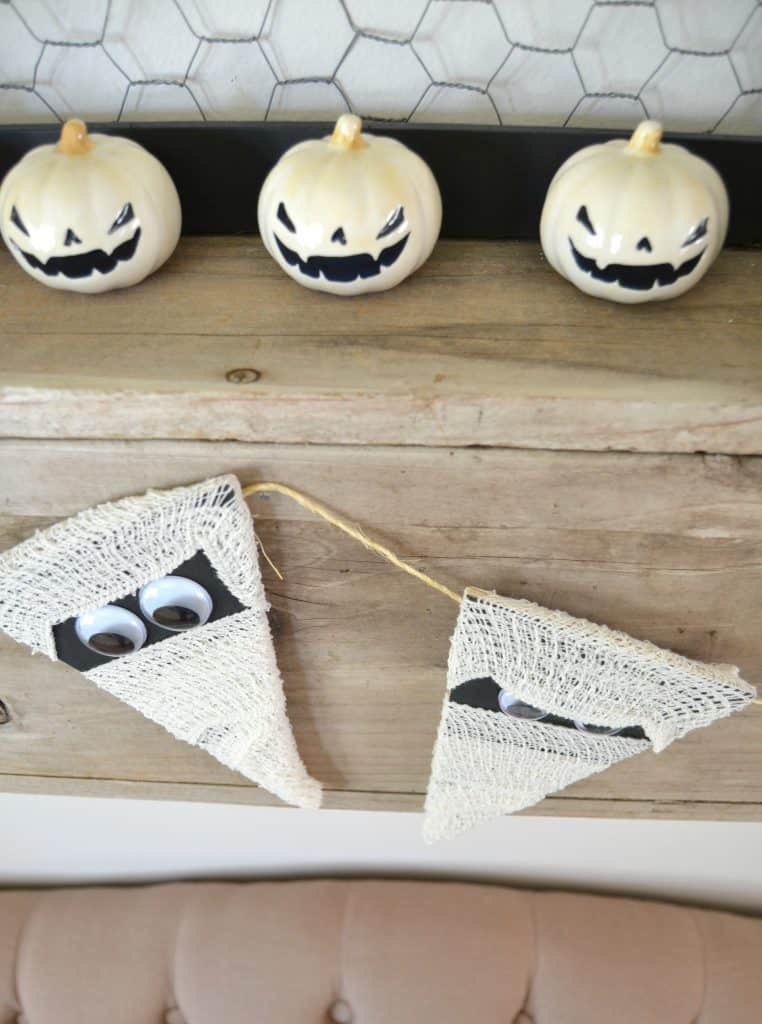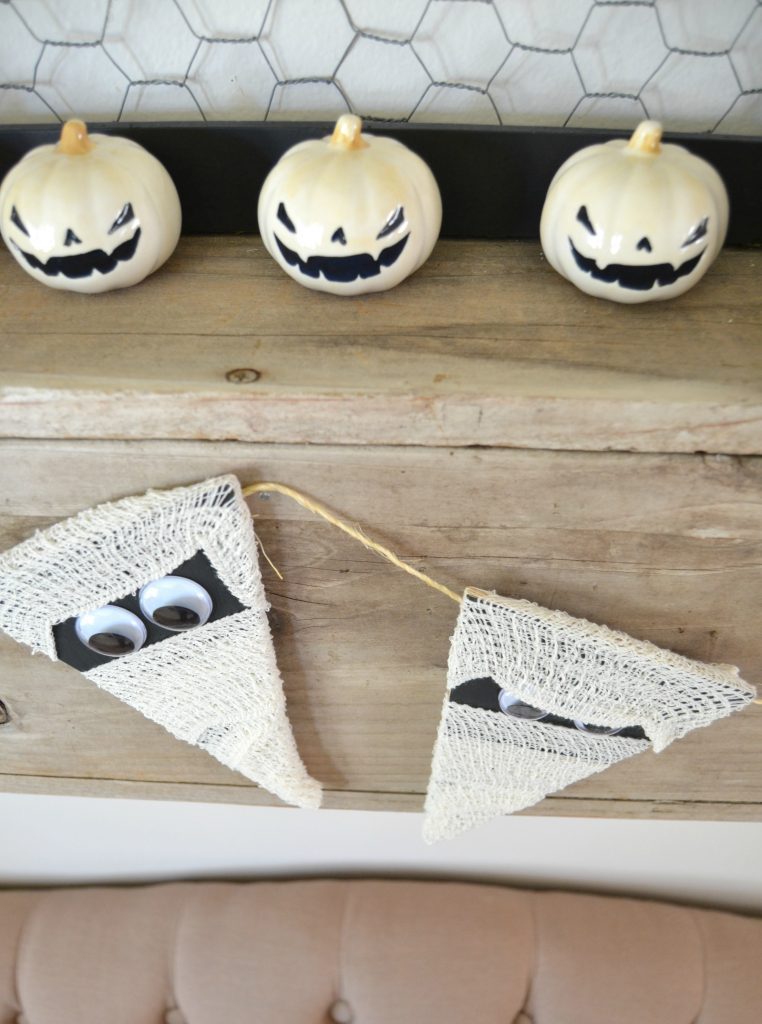 I put together a quick Halloween mantel with things I already had. The chicken wire piece was made from a broken piece off the back of a dresser. I clipped glittery bat stickers to it with clothes pins and added a raffia bow. A few faux leaves, a crow, an owl and some ceramic pumpkins rounded out the Halloween mantel.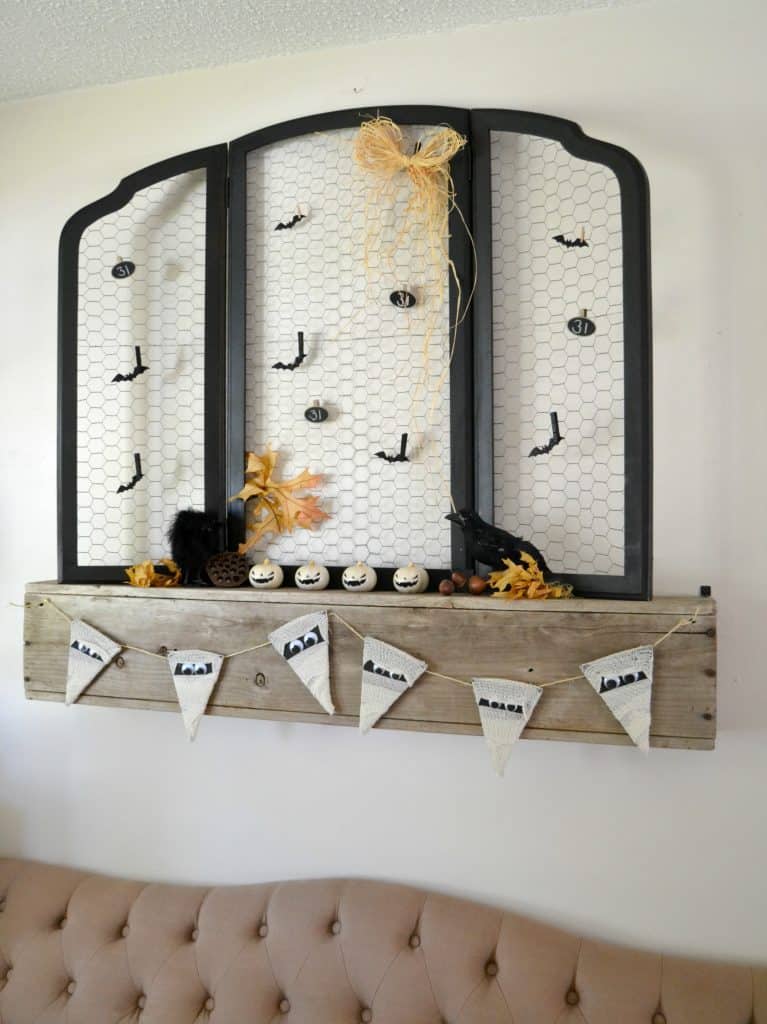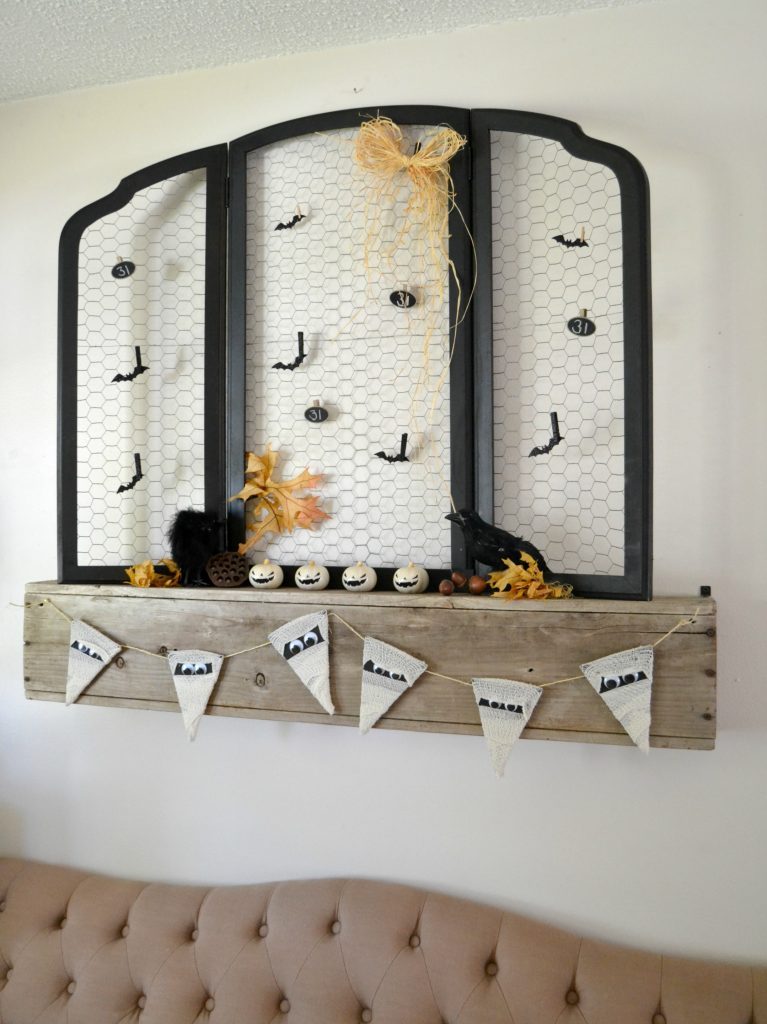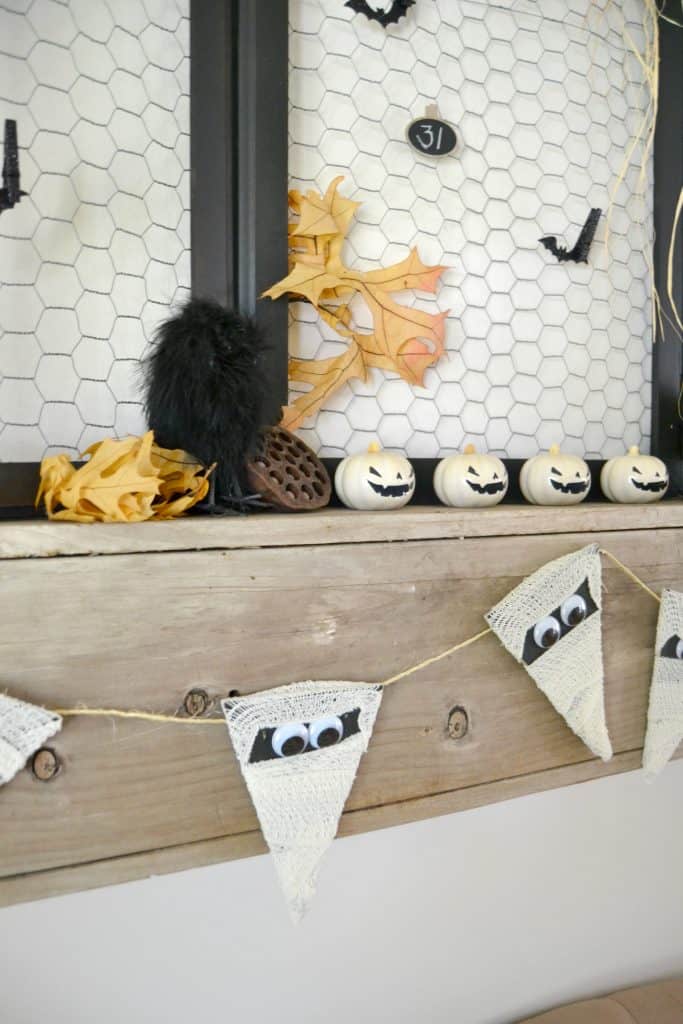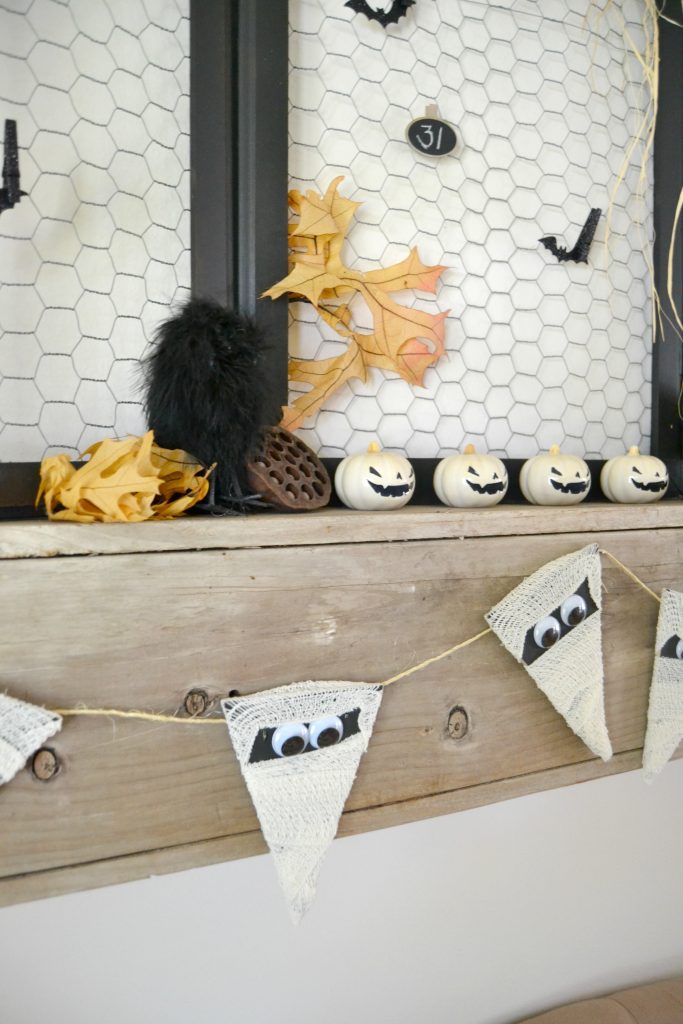 Another quick and easy project done in under thirty minutes. No matter if it's Halloween crafts I am doing or furniture projects, if I can get a project done easily like this, I am happy, happy, happy! Now, it is time to plan that Halloween get-together my daughter wants to have.
What kind of Halloween crafts are you doing this year?
If you don't have time to make a Halloween banner, I found some cute options online:
PIN THIS POST!

If you liked this Halloween banner, you will also look these spooktacular ideas: