This DIY Entryway Bench is sponsored by HomeRight. All opinions are my own.
This DIY Bed Frame Bench is a great way to repurpose an old bed frame that you aren't using any longer. We have made many benches this way and each one turns out different and takes on its own identity. Our Bed Frame Makes Charming Bench was made with a bigger bed frame and was a lot more "ornate" than this one.
For this DIY Entryway Bench, I picked up a small twin bed frame at a yard sale. It had a great shape for a really cute bench, don't you think?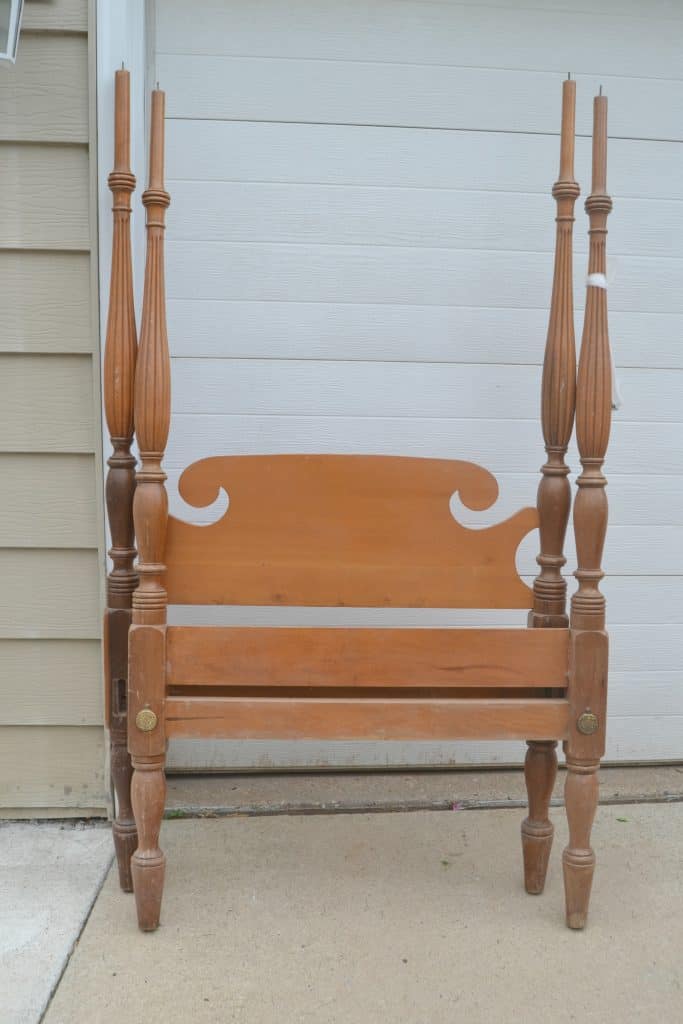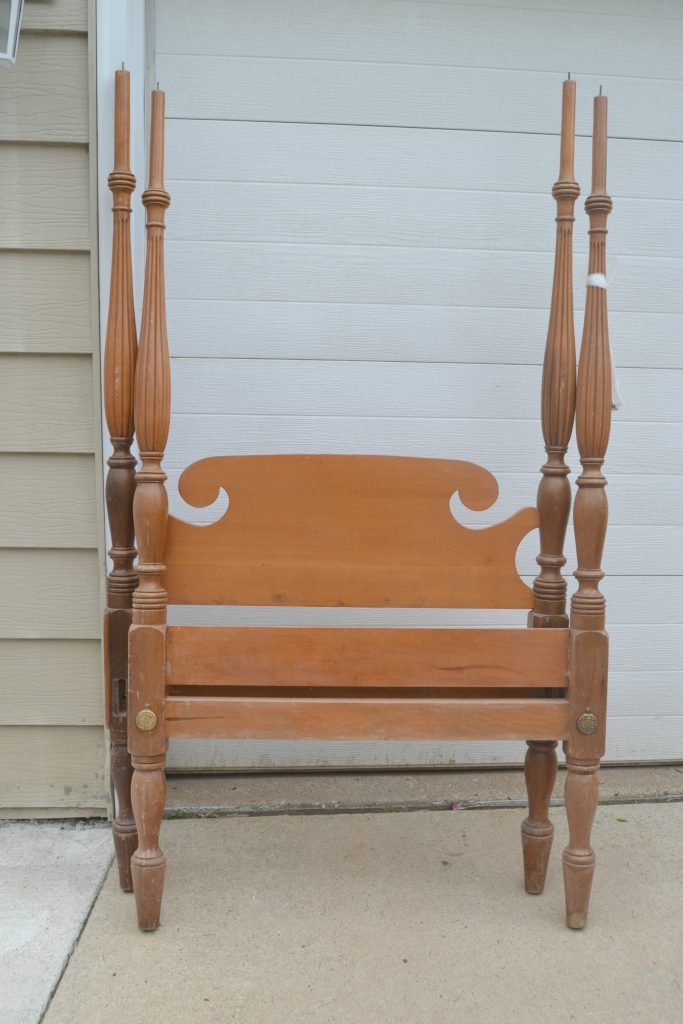 (Affiliate links are used in this post. You can read my disclosure HERE.)
Supplies Used To Make A DIY Entryway Bench:
Fusion Mineral Paint "Upper Canada"
Table Saw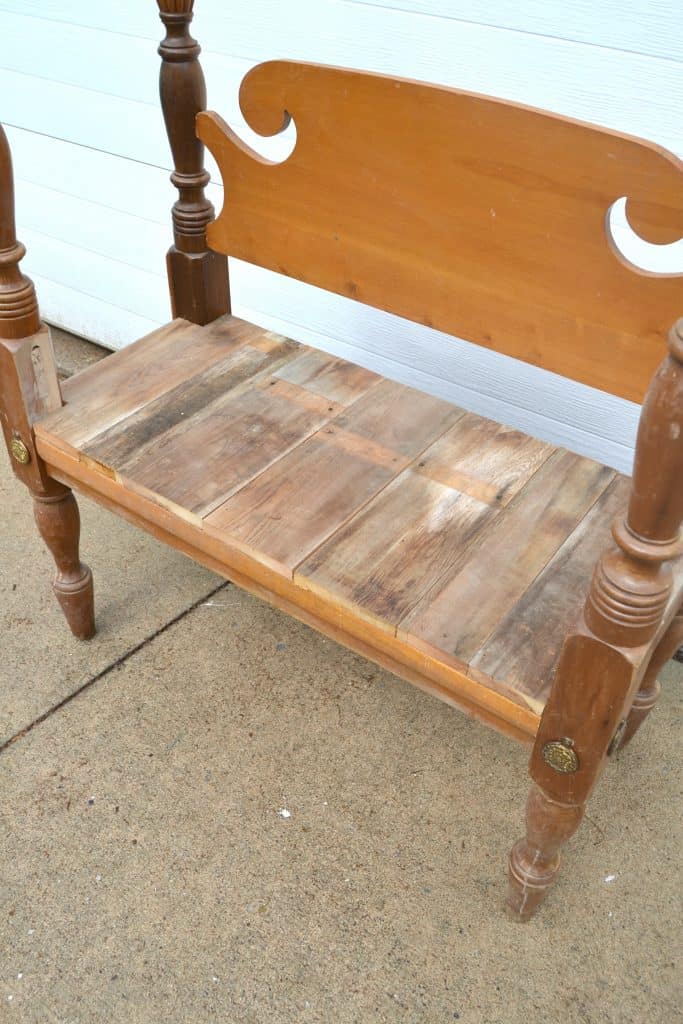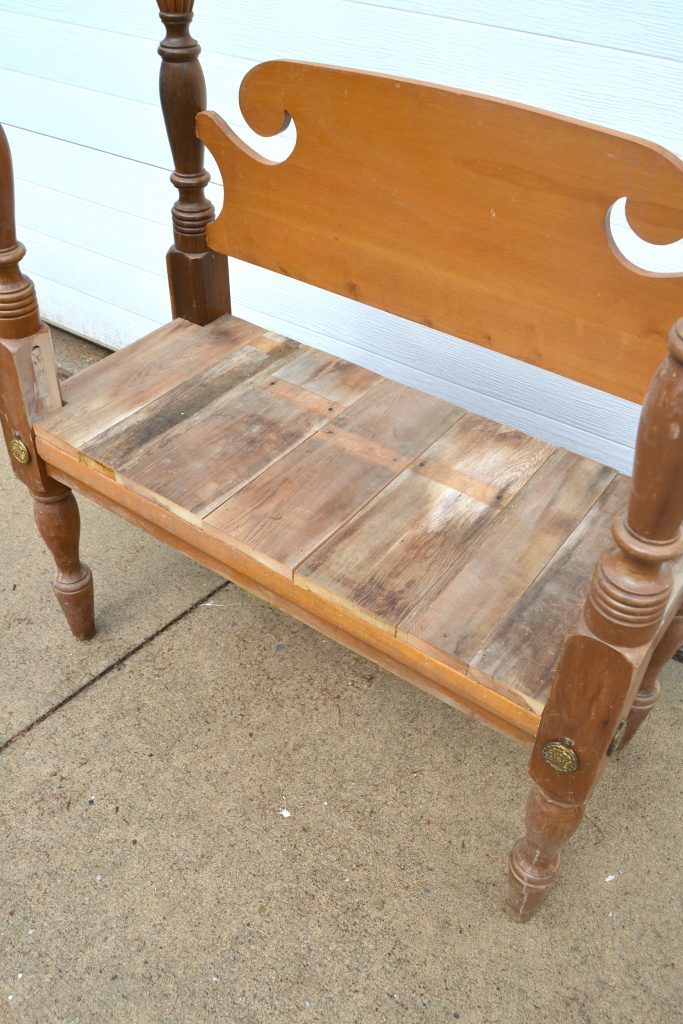 I will not bore you with the step-by-step details on how we make these benches since I have written about it a few times before, but I will share the supplies we used to put this one together. (Head over to this bed frame bench post to find more details on how we put benches like this together.)
For the seat of this bench, we used the same barn boards we used in the settee makeover.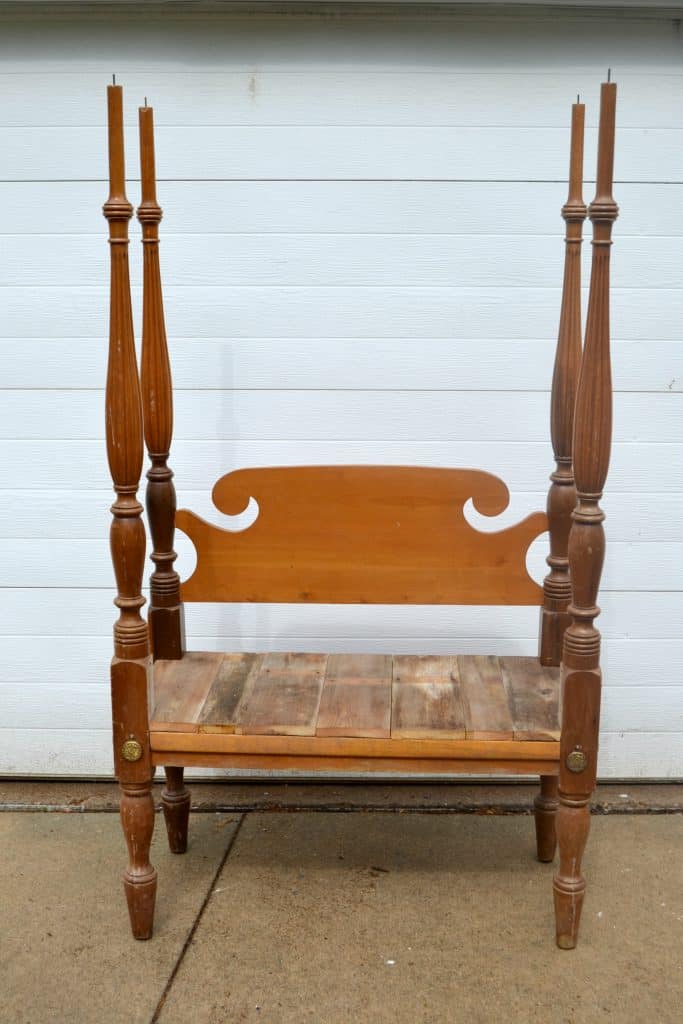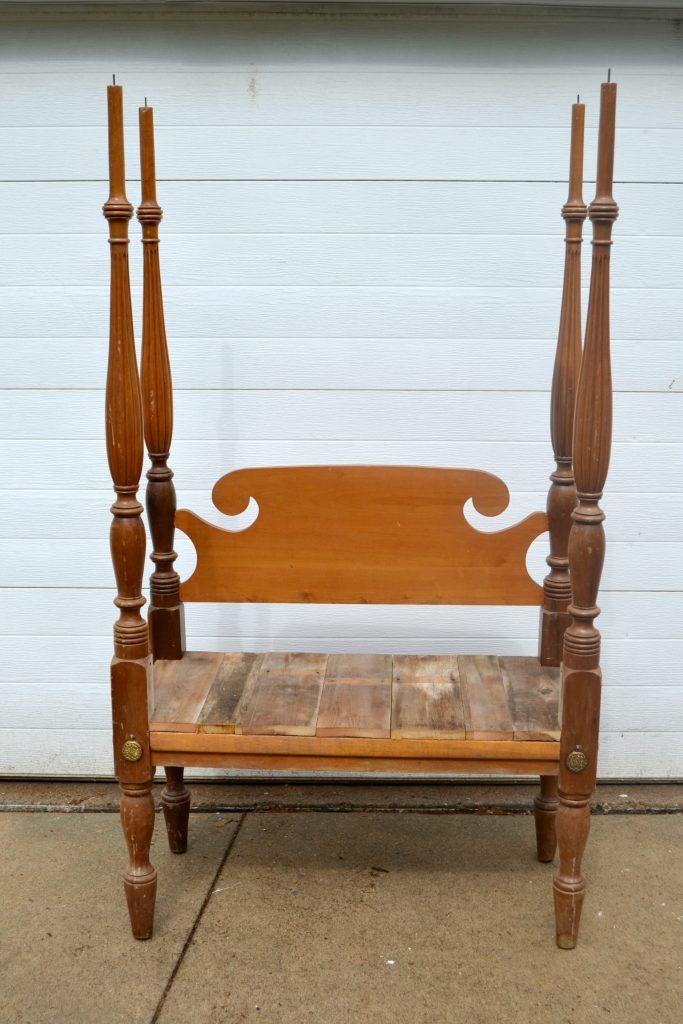 We use a table saw and a miter saw to cut the boards for the seat and to cut down the spindles on the bed frame. We use a drill to put it all together. I cut down the front spindles first and thought about leaving the back spindles on. That thought lasted for about a half a second. I knew I couldn't leave them that tall for this small of an entryway bench.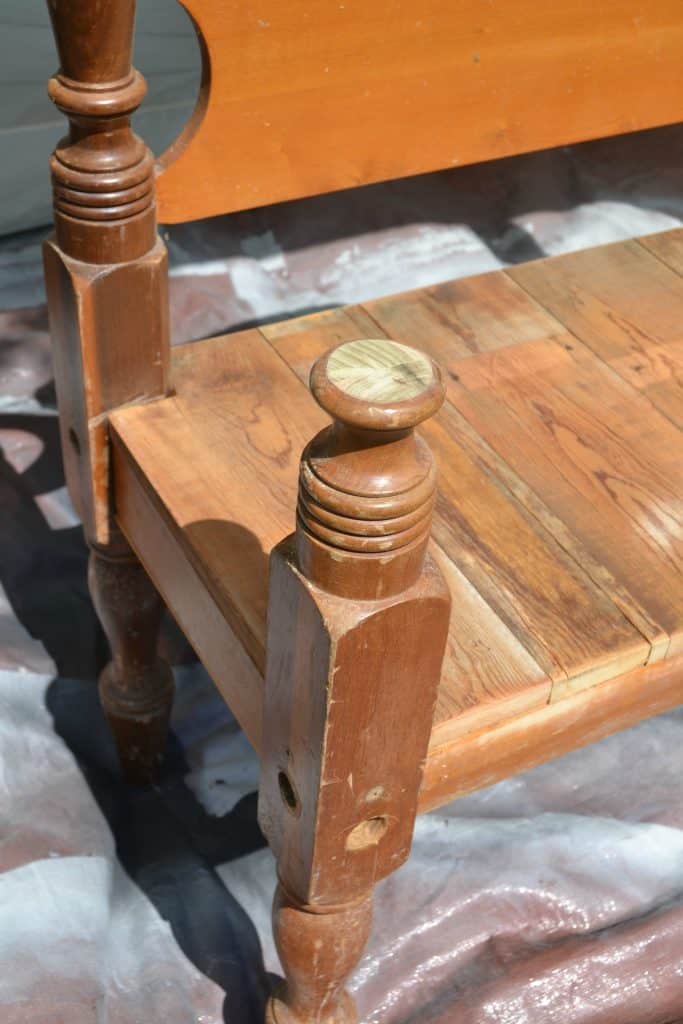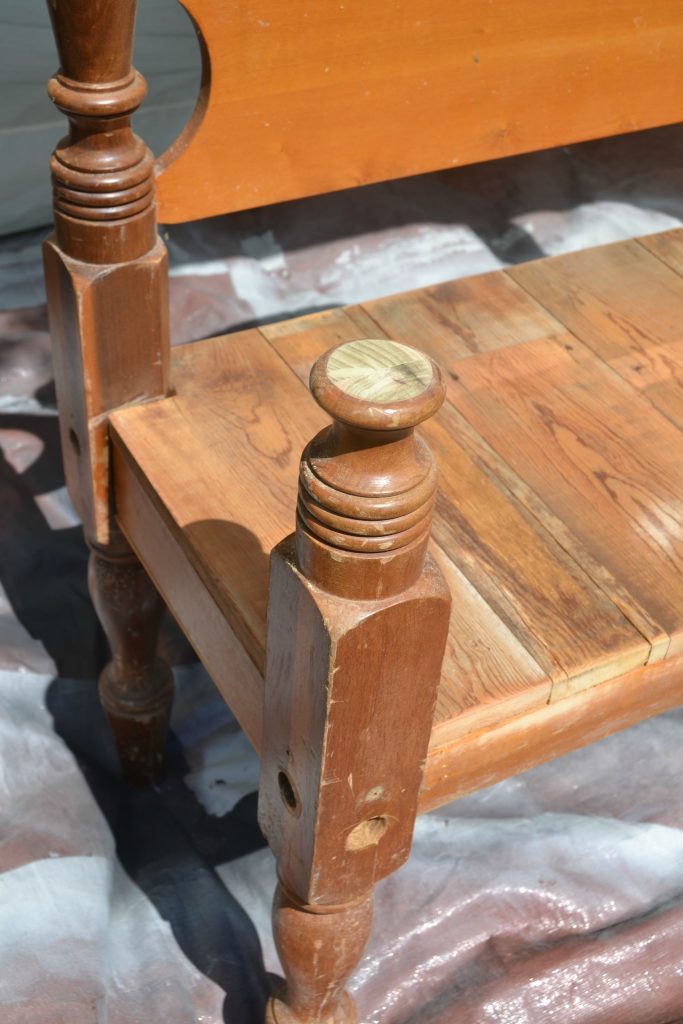 The next part is my favorite! Paint!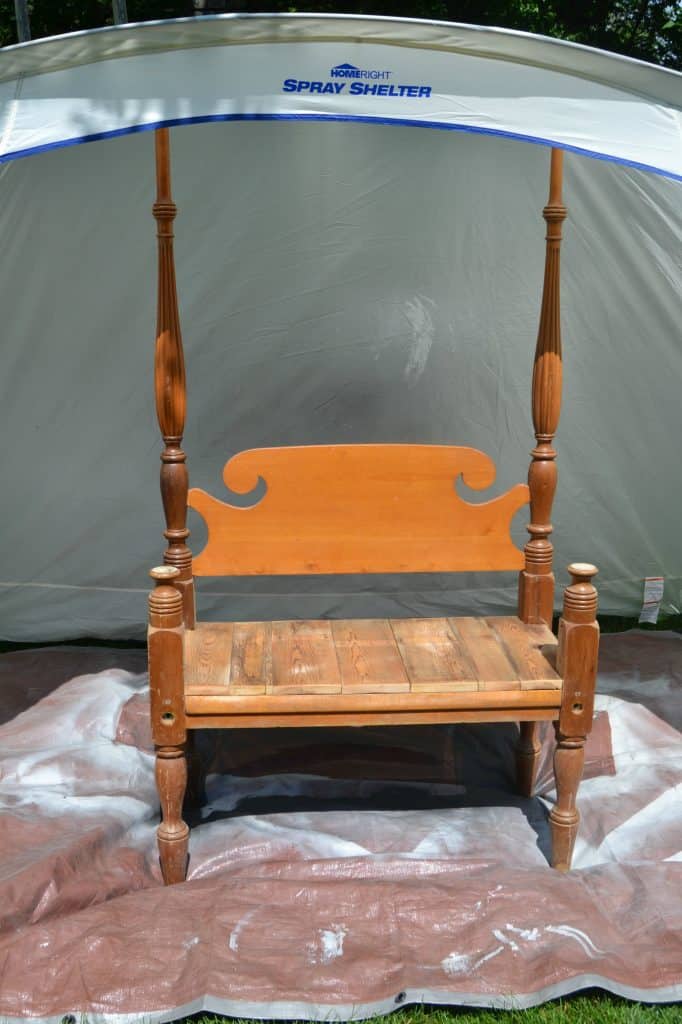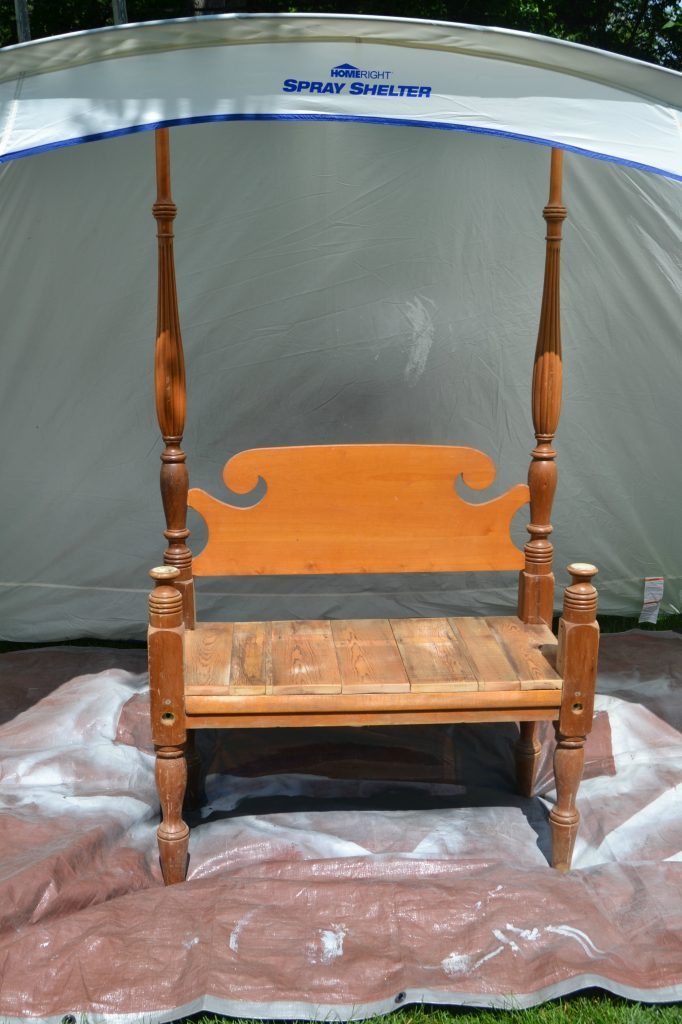 When I am getting out my HomeRight Spray Shelter and Finish Max Sprayer, I know I will start to see the project come together.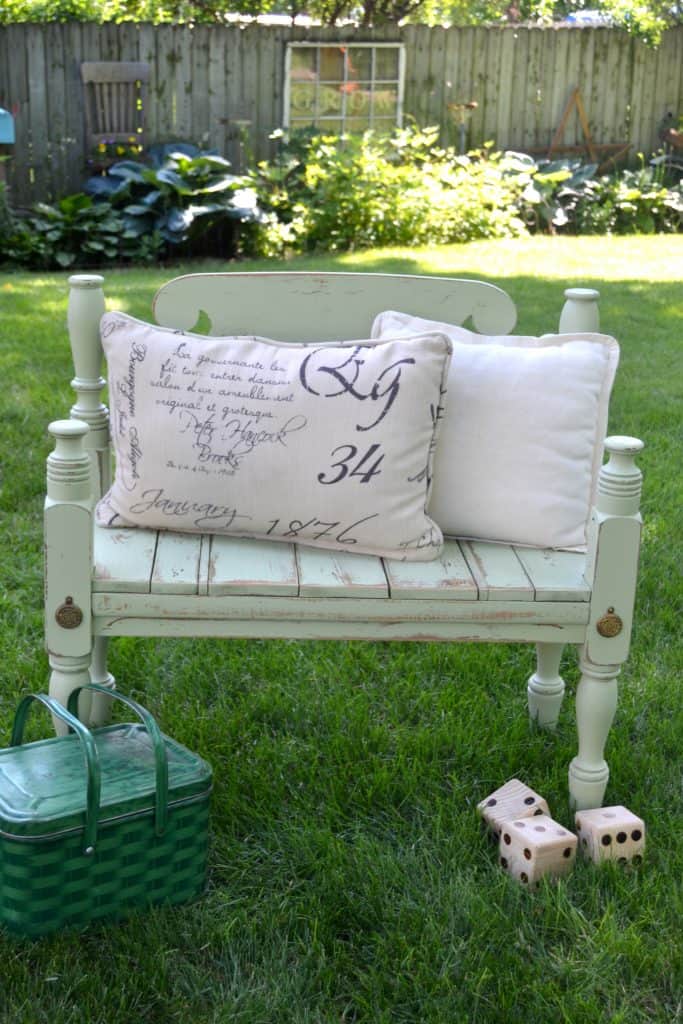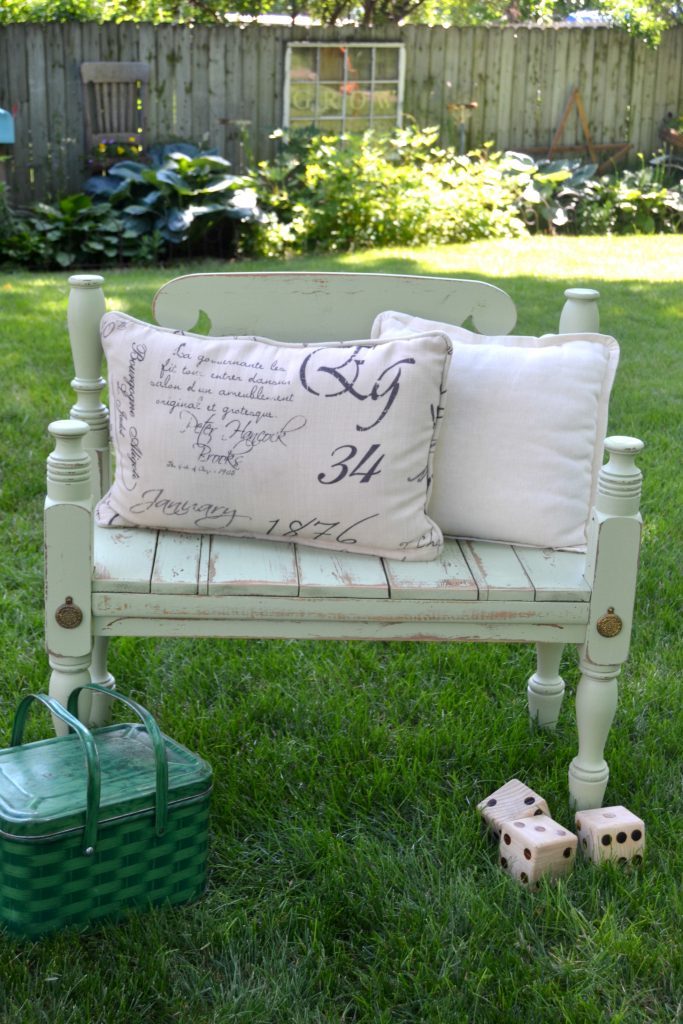 I painted this bench with "Upper Canada" from Fusion Mineral Paint.
It is such a pretty, green color.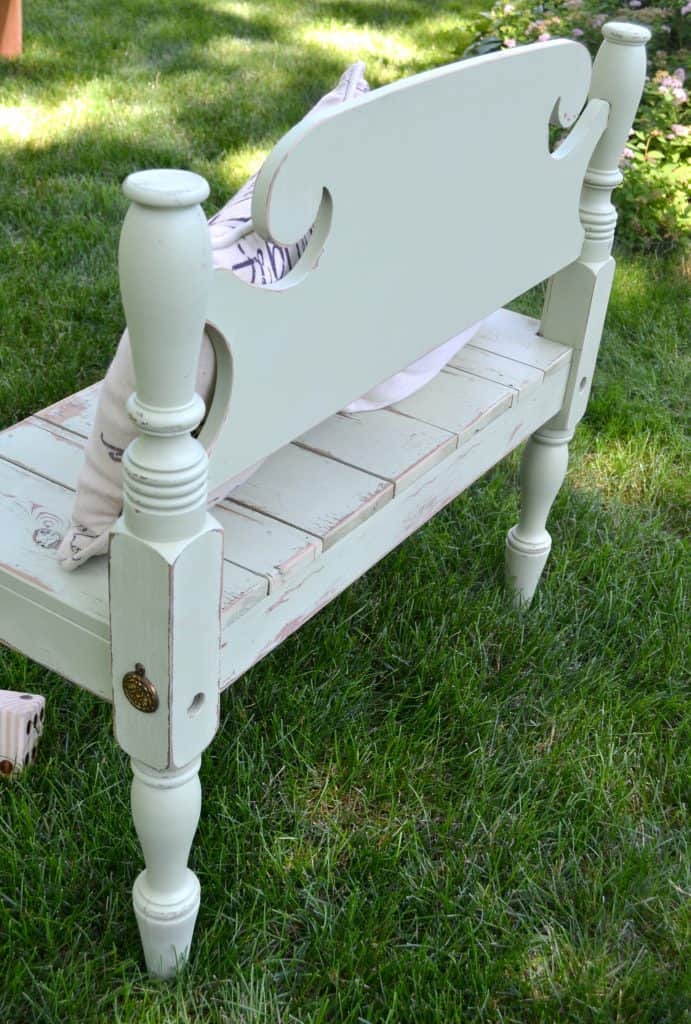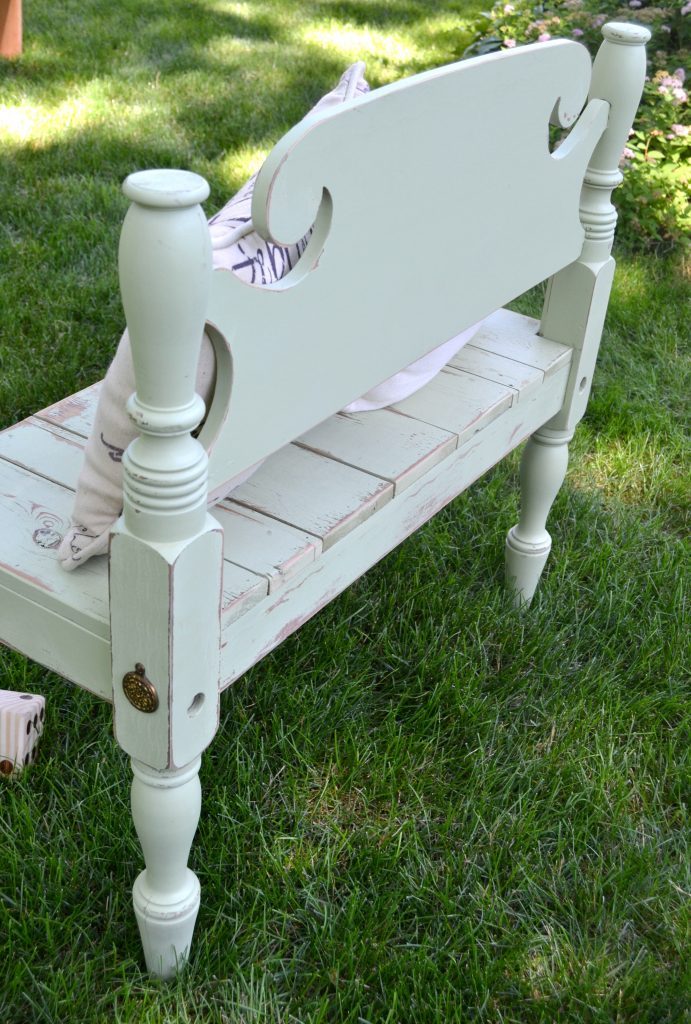 After the paint dried, I used my sander to make it look a little tattered and worn.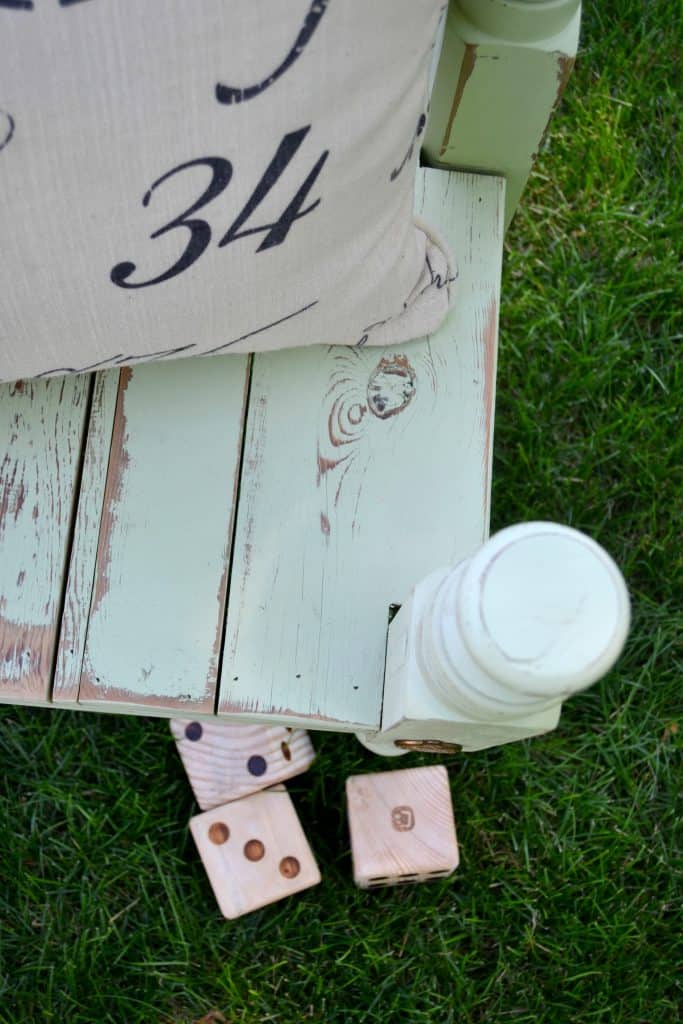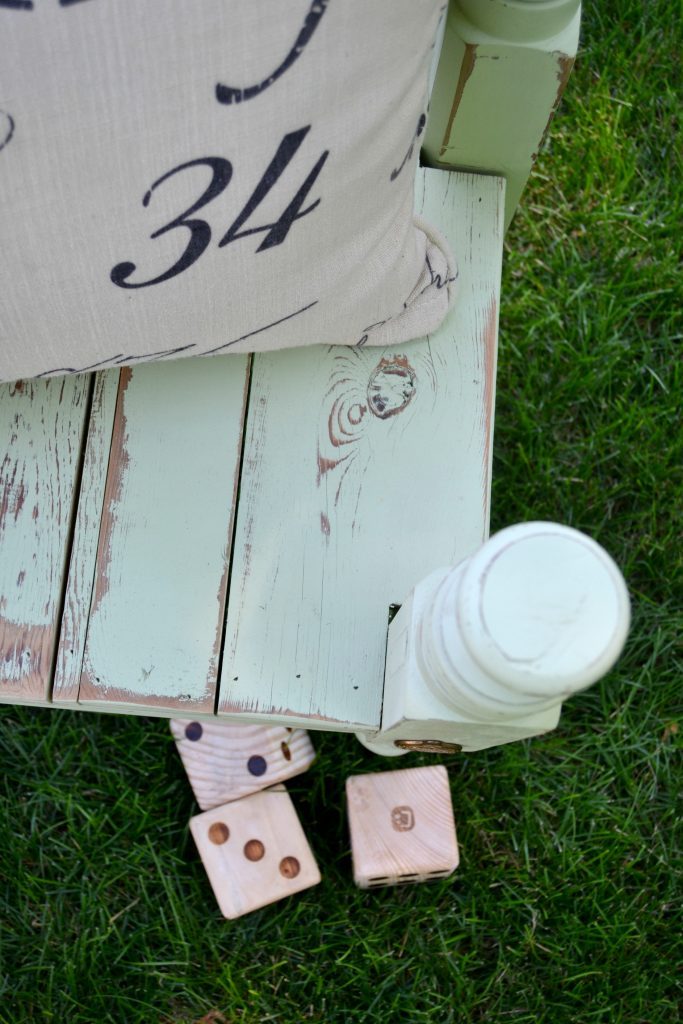 I put the bronze "medallions" back on the bench where they were when I bought the bed frame.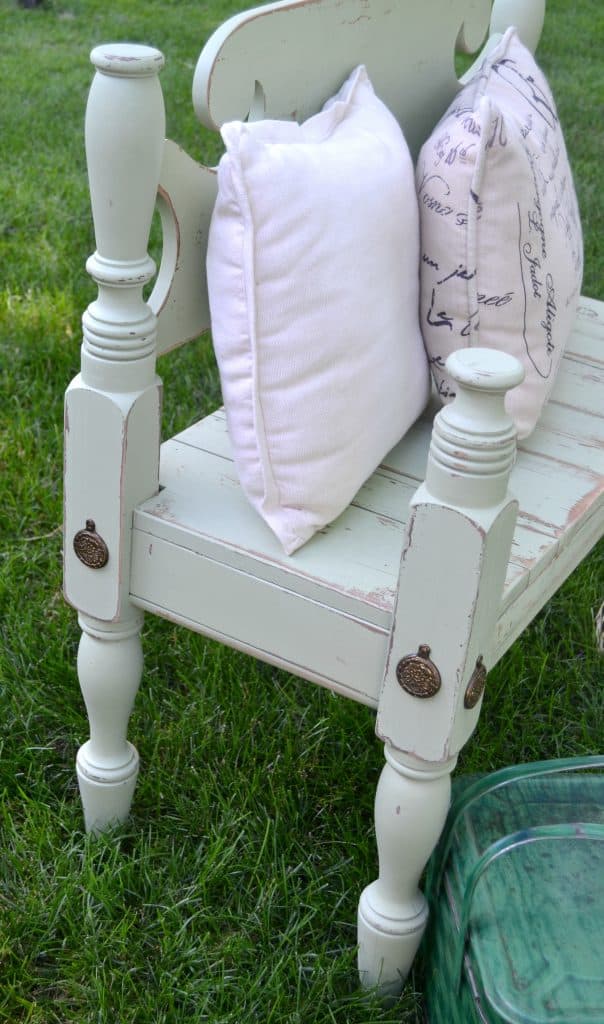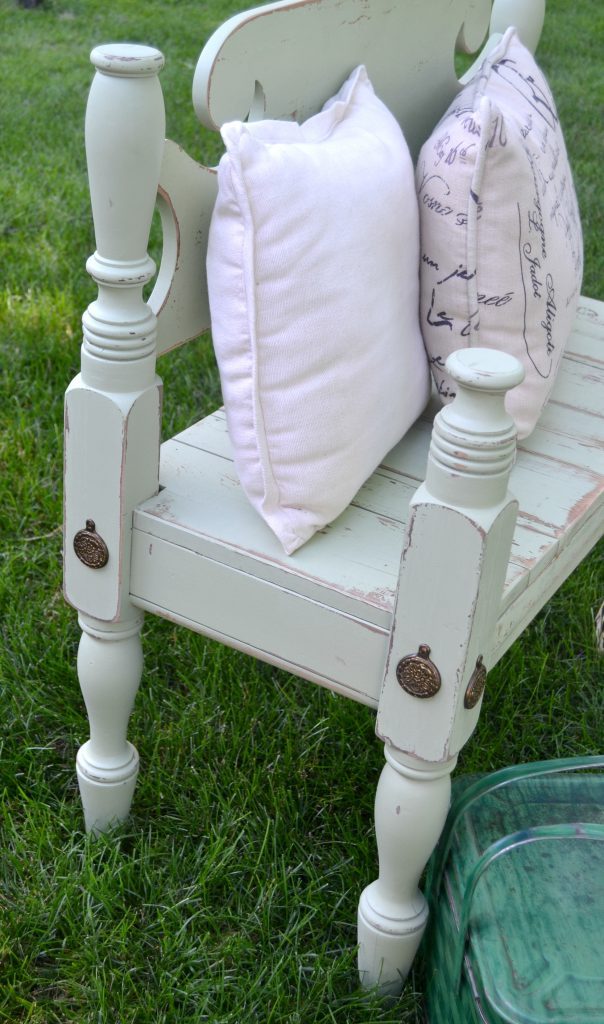 The entryway bench turned out so sweet.
The spindles had to be cut down and now I will have to think of a project to do with them. (You know I can't just throw them away.)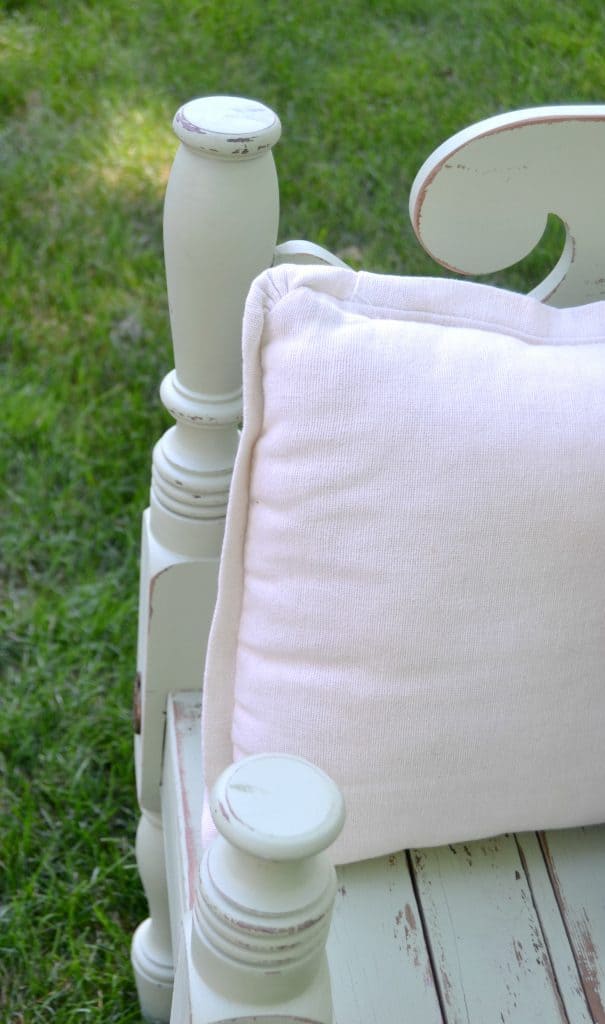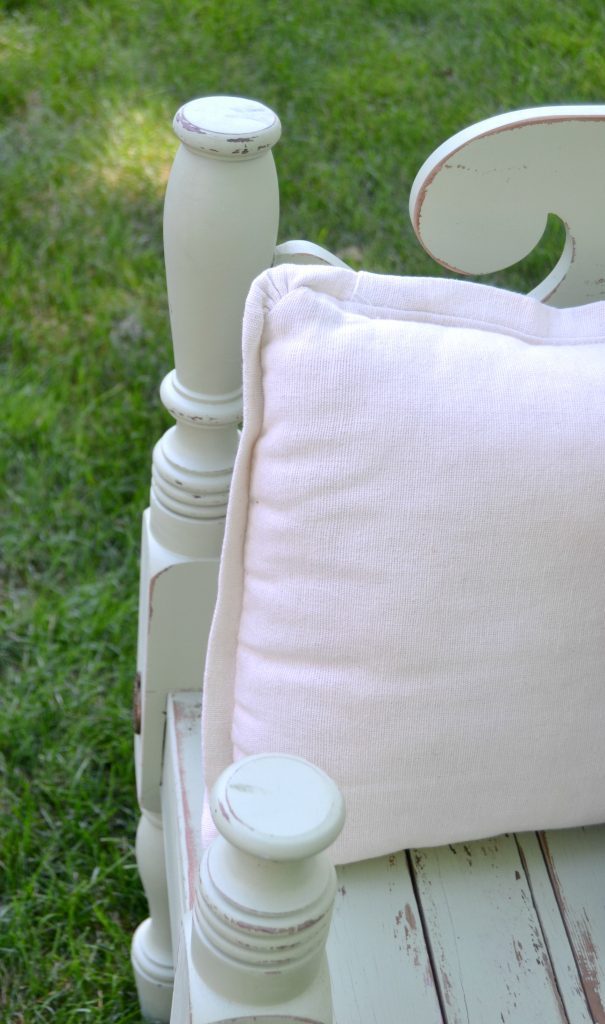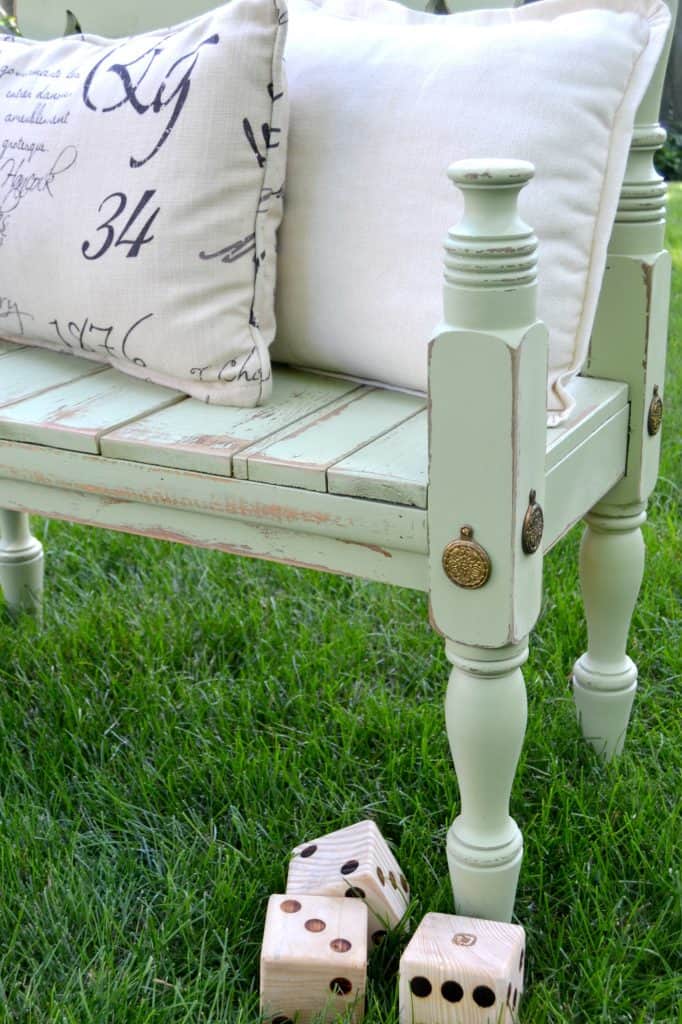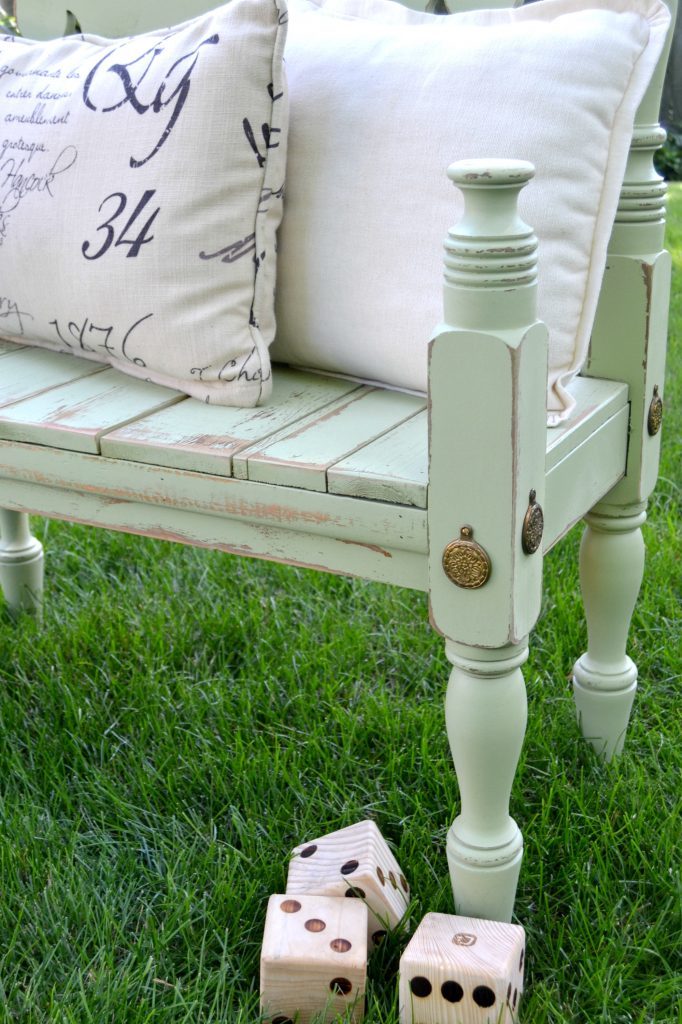 I think this DIY Entryway Bench would be cute indoors or outside. It is small enough that it won't take up a ton of room, but will add seating to any place you put it. These kinds of repurposed projects are so much fun because you get to take something that is not being used and transform it into something functional.
Do you have an old bed frame lying around? Turn it into a bench and use it in a new place!
If you don't have time to make an entryway bench, I found some beautiful options online:
PIN THIS POST!


If you liked this entryway bench post, you will also love these projects:
Architectural Salvage For The Entry
Repurposed DIY Tiered Stand Tutorial