This gray ombre dresser makeover was part of a themed makeover I used to go with a group of my blogging friends. The theme for this particular month was "layers". When I started thinking about the project, I thought that I would do a distressed piece of furniture with different colored paint showing through the final layer. Then, I came across a piece of furniture that I thought would be a lot of fun to do a gray ombre project with.
This dresser was the perfect candidate for a gray ombre makeover.
The drawers were great for gradually layering light to dark colors on.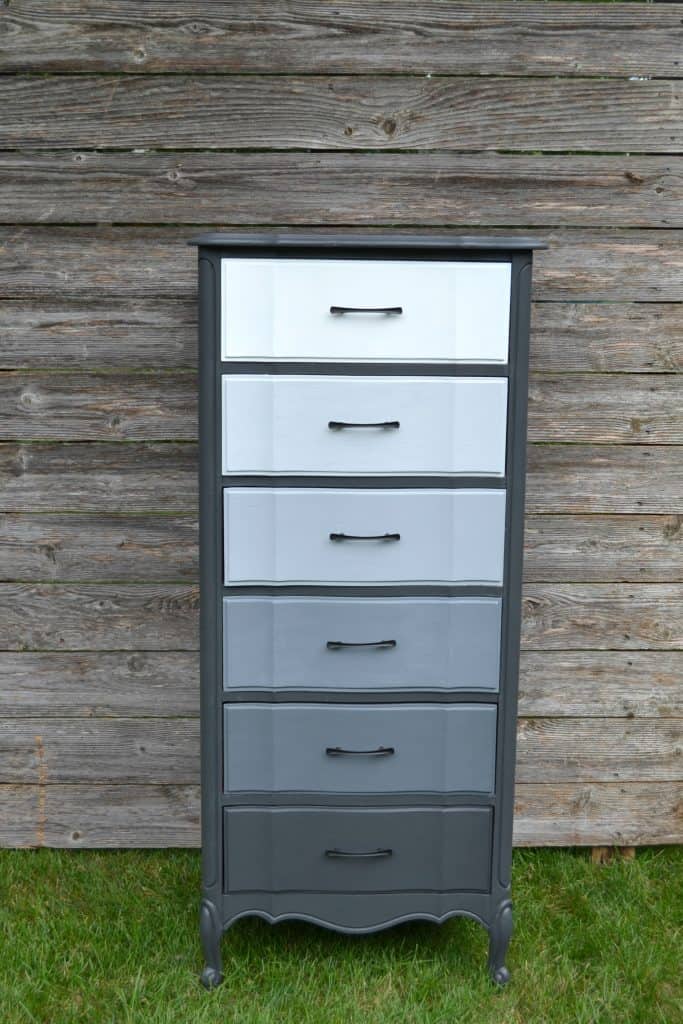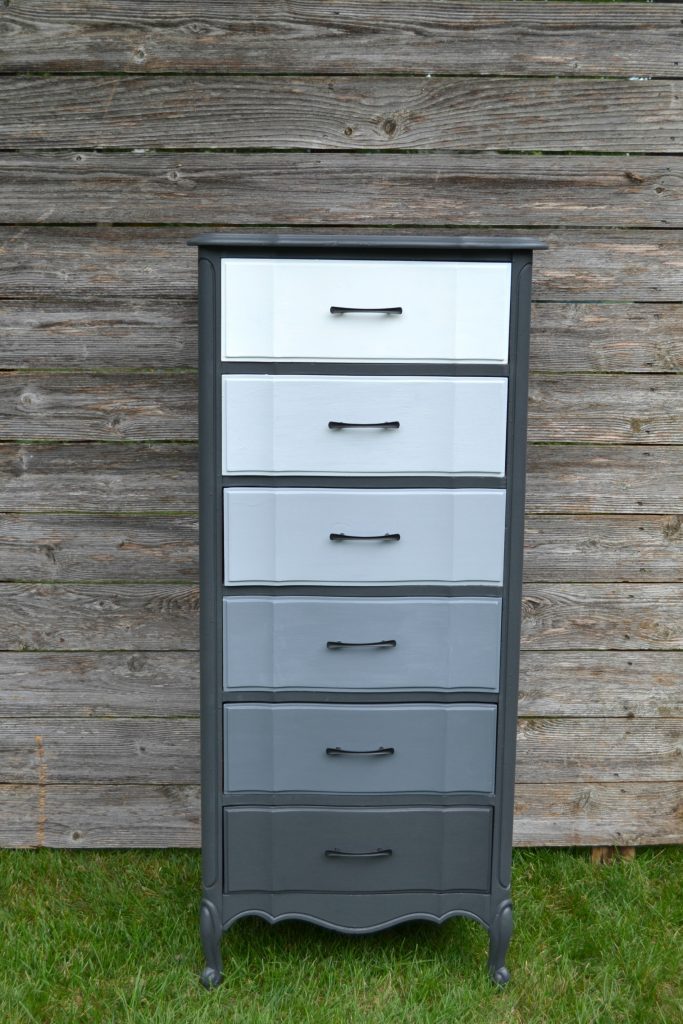 This piece did not start out so pretty. The brown color was "ick". The paint job itself was horrible and the hardware was broken and missing. But, it had a lot of great things going for it too.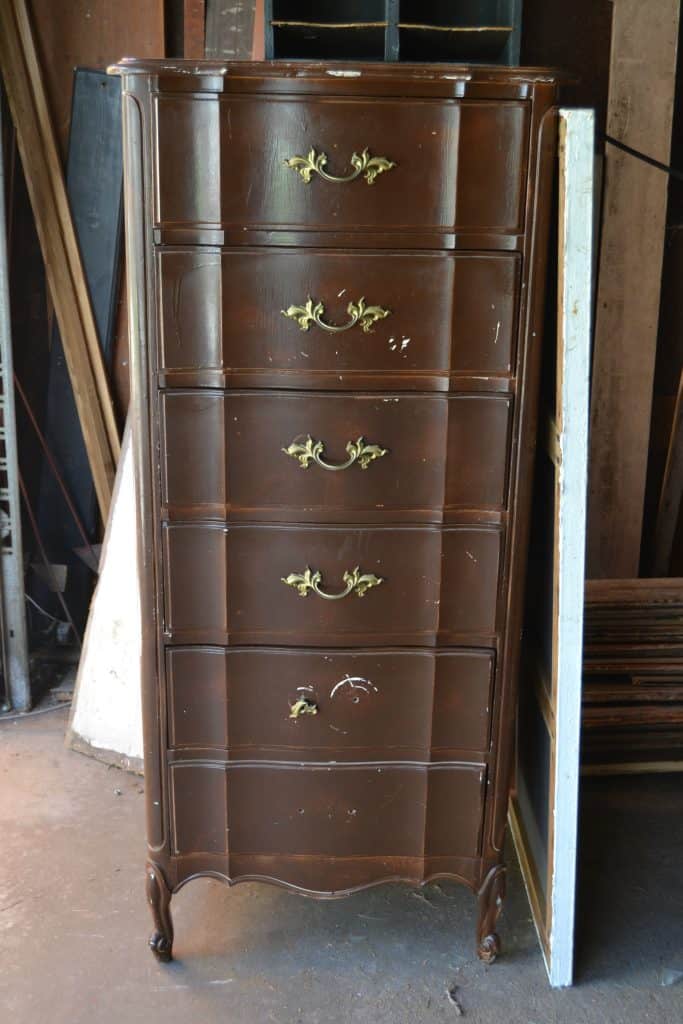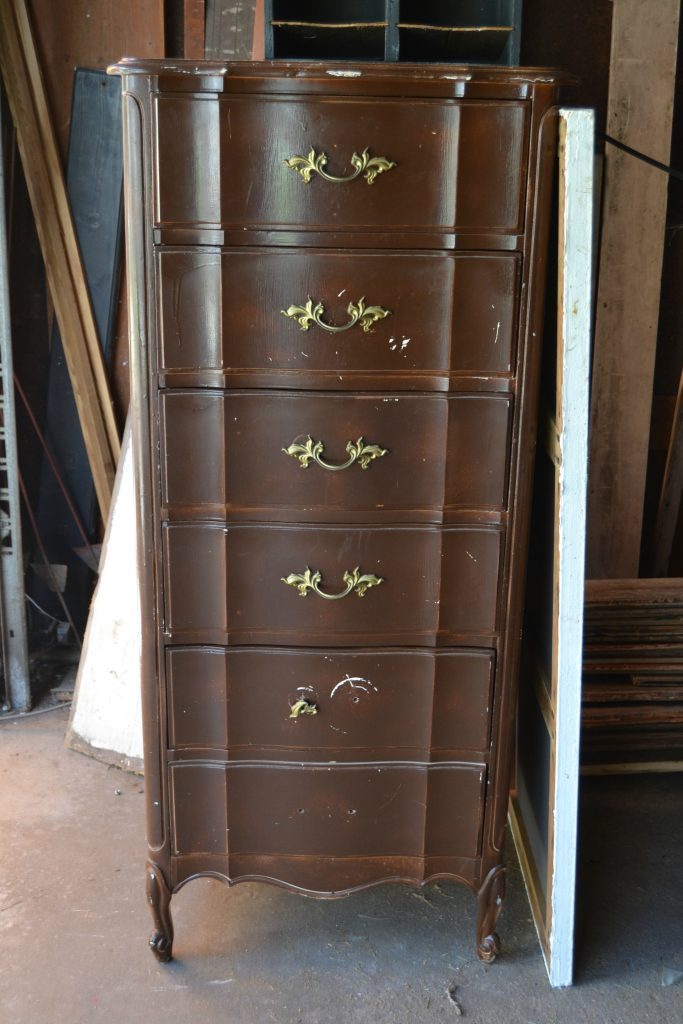 The details all around the piece were amazing and I loved the curves the drawers had. These were the things that made me bring the dresser home. The other things that weren't so great could easily be fixed.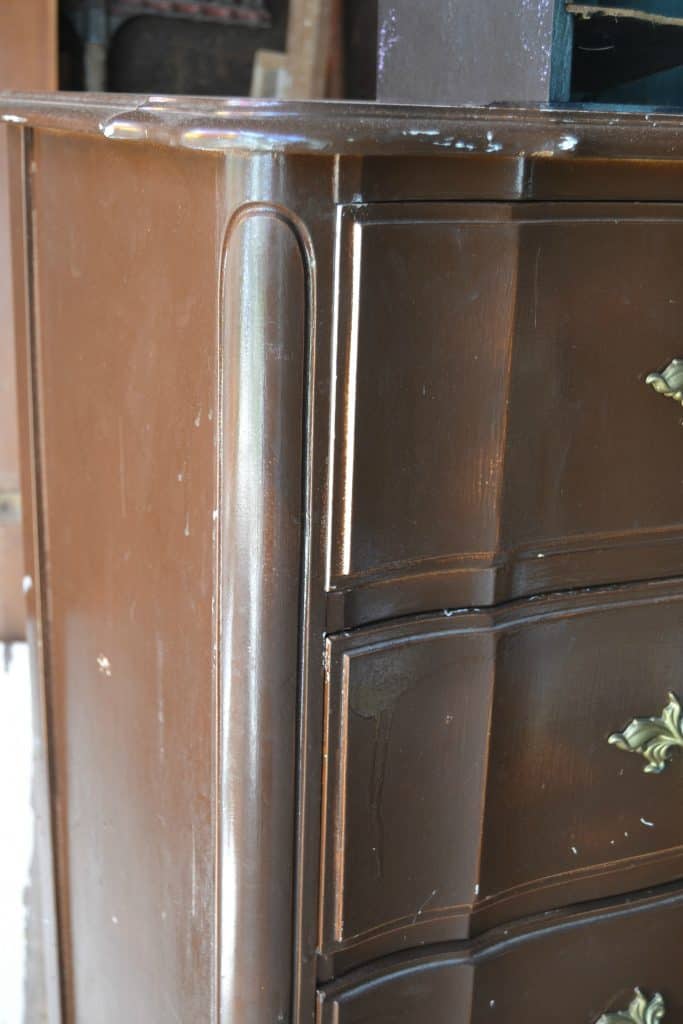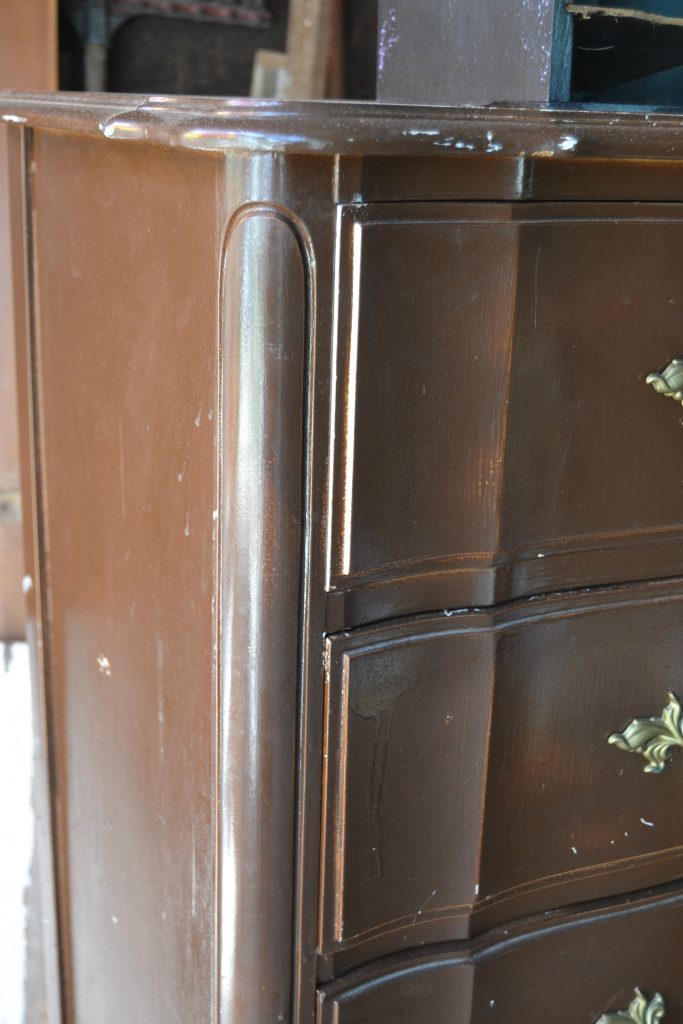 (Affiliate links are used in this post. You can read my disclosure HERE.)
Paint Colors Used In This Gray Ombre Dresser Makeover:
"Ash" from Fusion Mineral Paint
"Picket Fence" Fusion Mineral Paint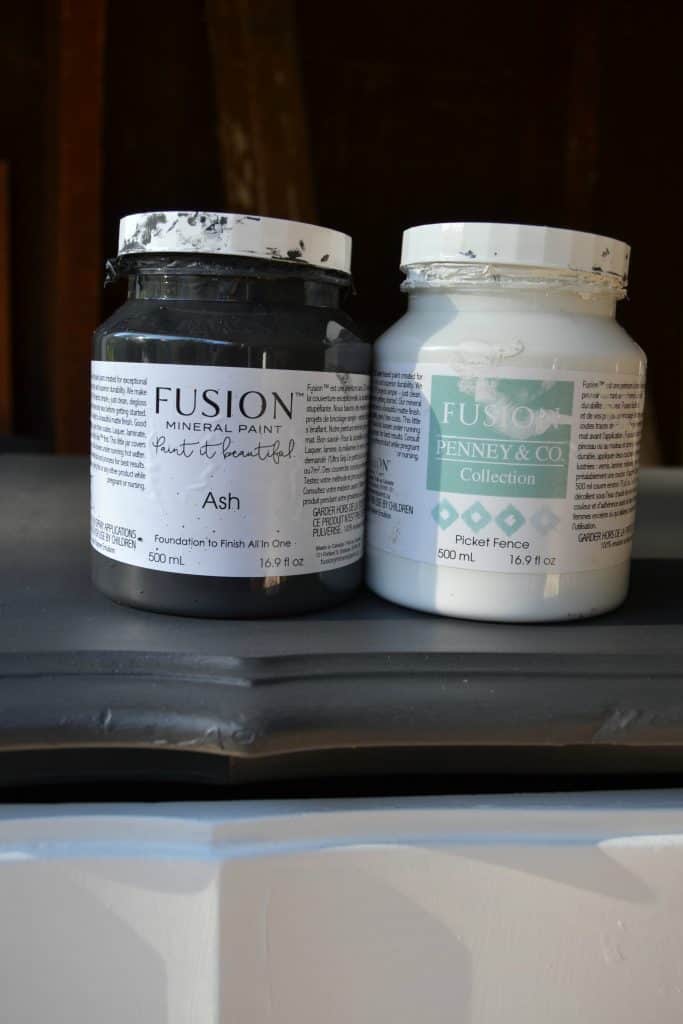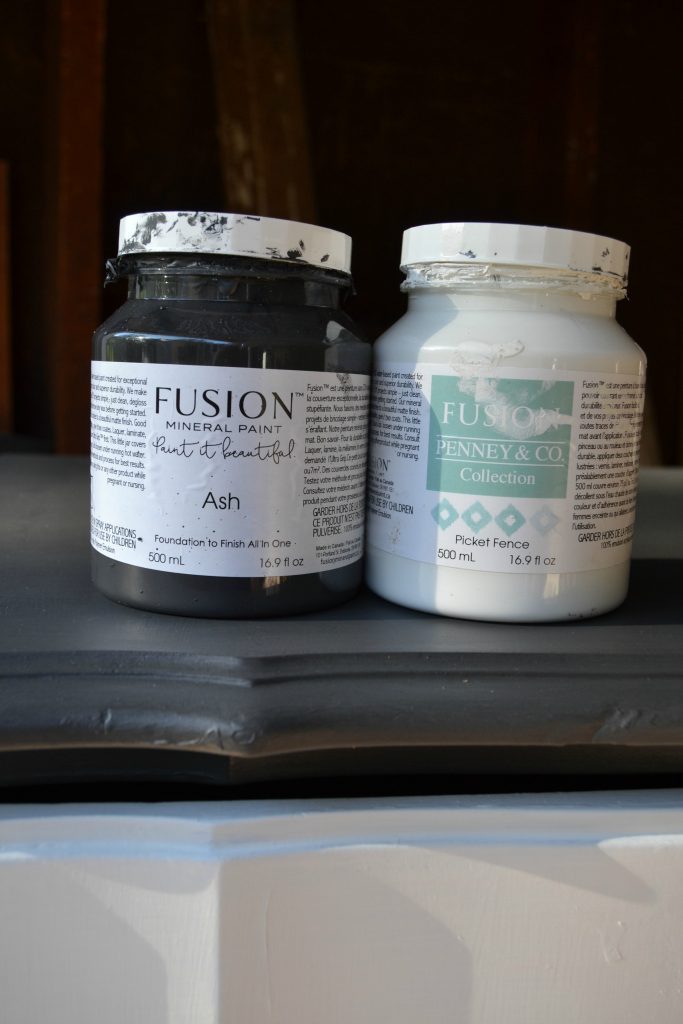 Doing an ombre makeover is not hard; especially when you are doing it on little drawers like this. I wanted to do layers of gray so I started with "Ash" from Fusion Mineral Paint and ended with "Picket Fence".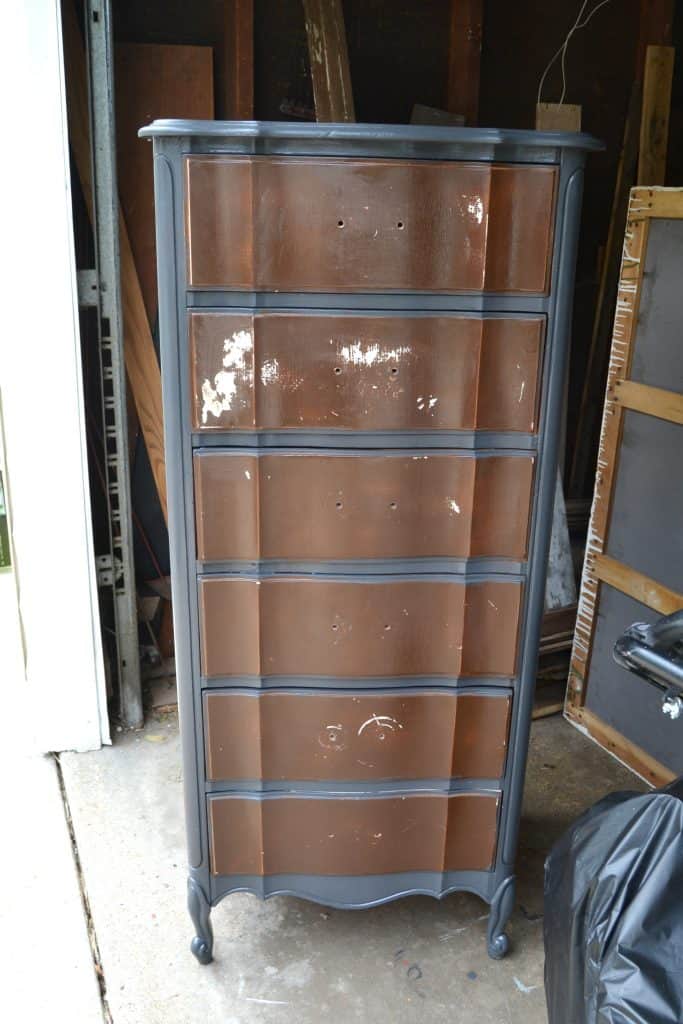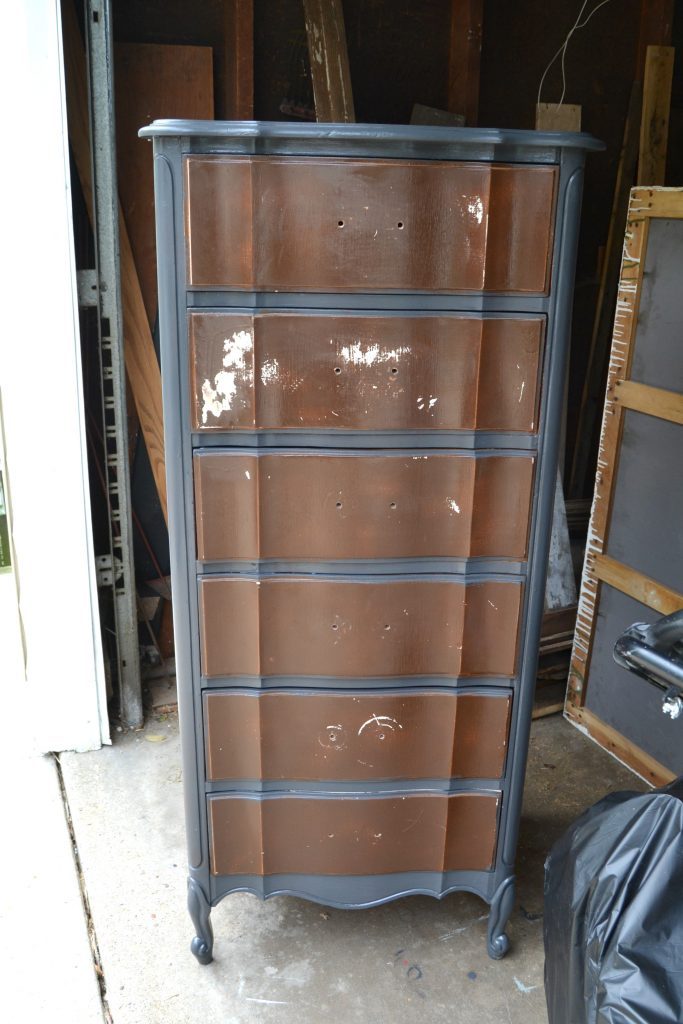 I painted the shell and bottom drawer of this piece in "Ash". Then, as I worked up the bottom three drawers, I added "Picket Fence" to the "Ash" paint to lighten the tone a little bit at a time.
For the upper portion of the dresser, I painted the top drawer in "Picket Fence" and then added "Ash" paint to the "Picket Fence" to darken up the next two drawers a little bit at a time.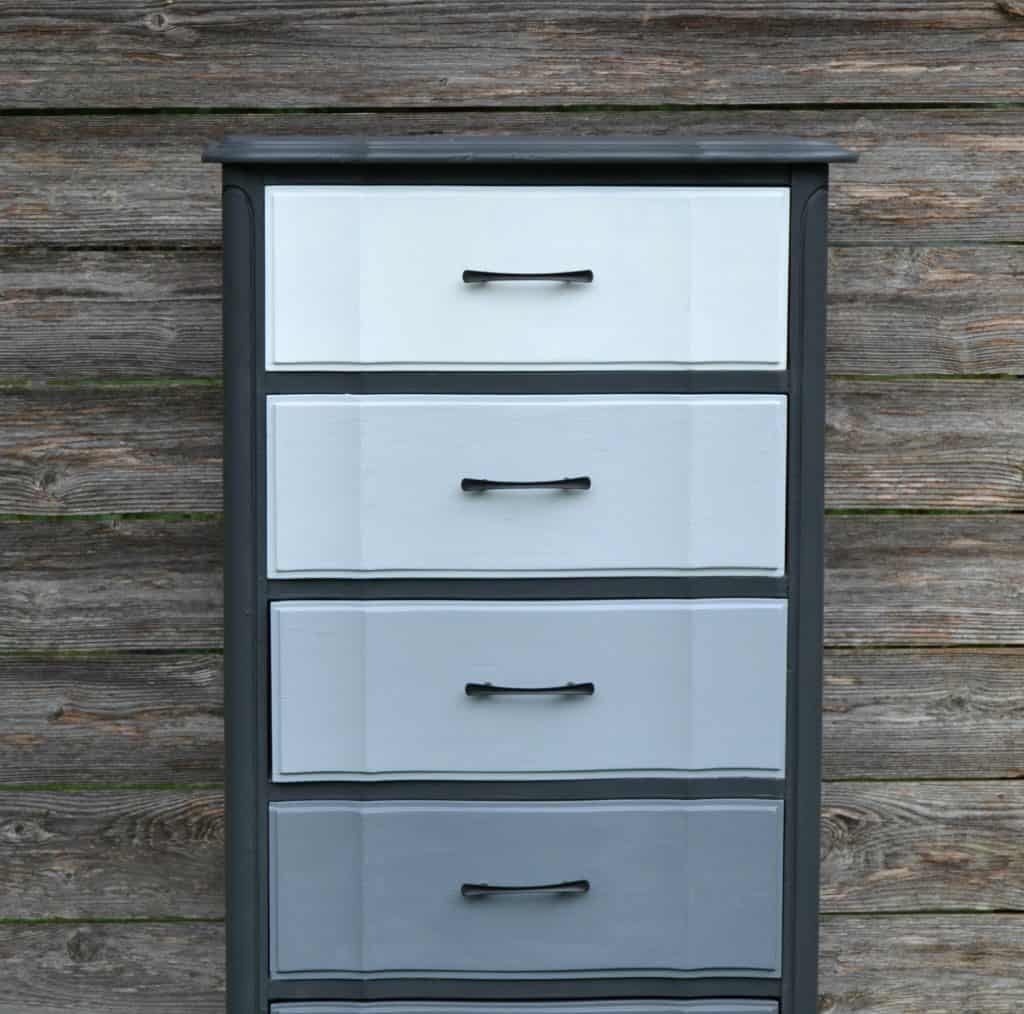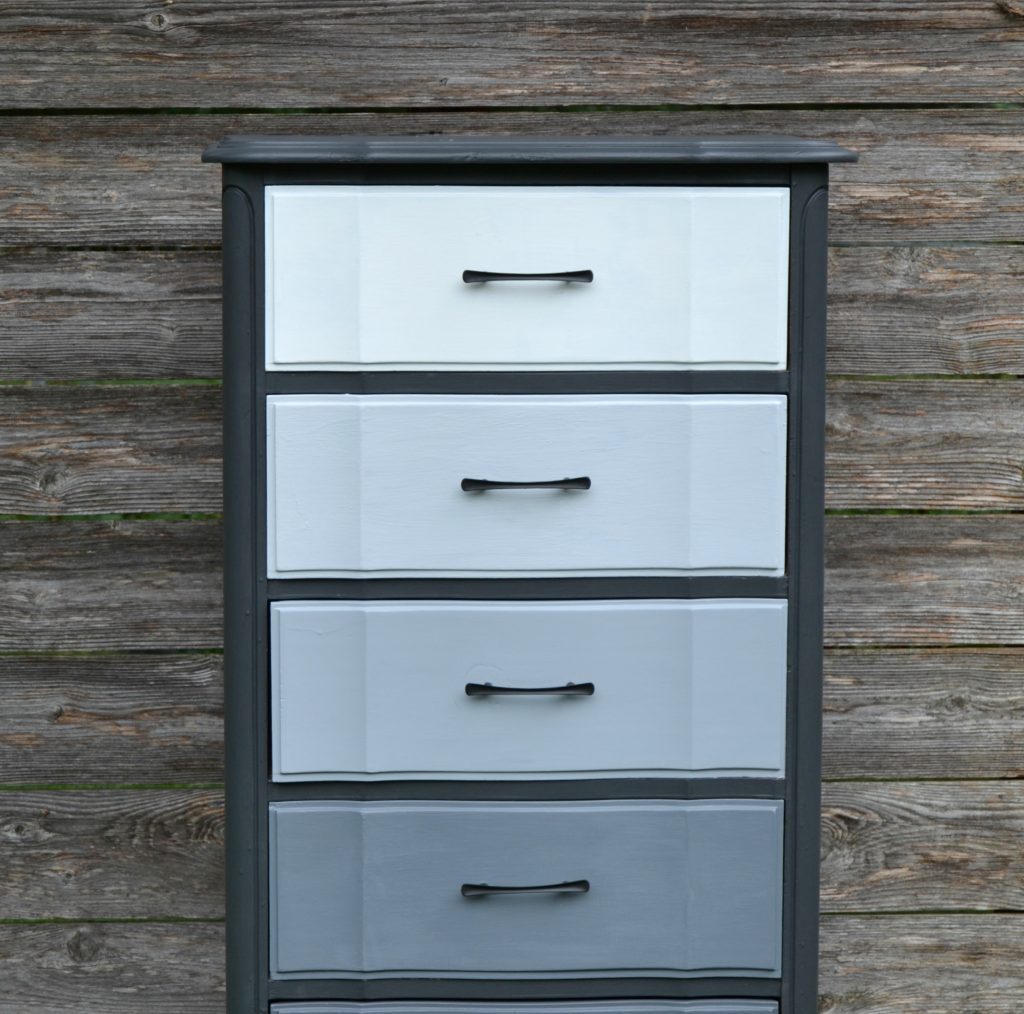 The only thing you have to be careful about when mixing your own colors for ombre is making sure you have enough paint to cover the space you are painting. If you don't have enough paint, it is hard to mix the exact color again.
The beautiful details of this dresser stand out even better now.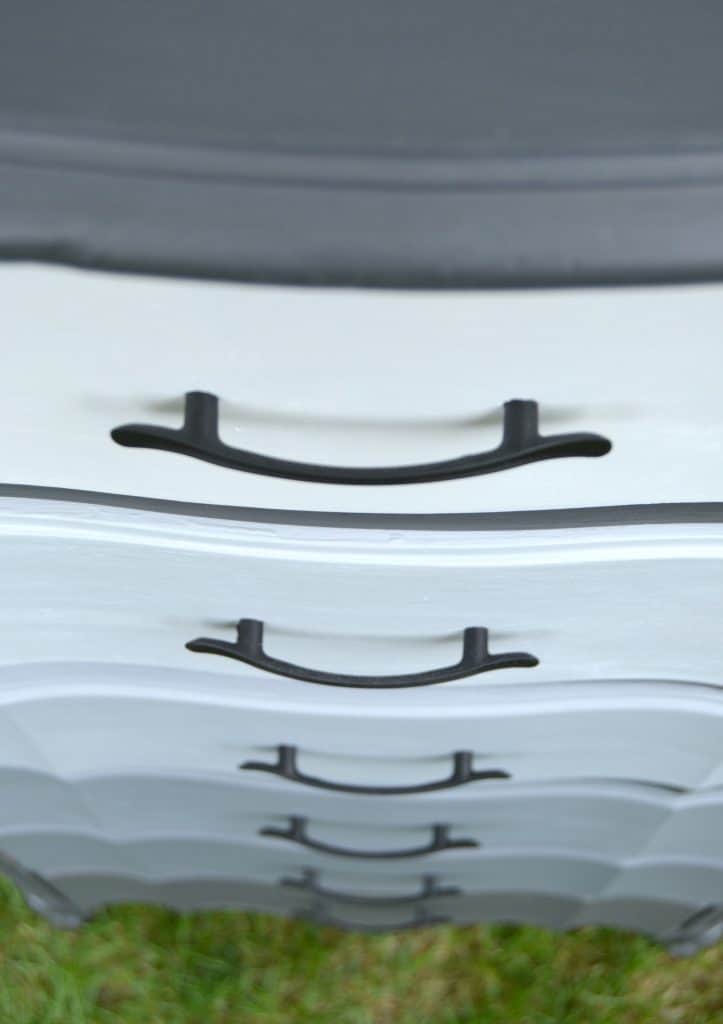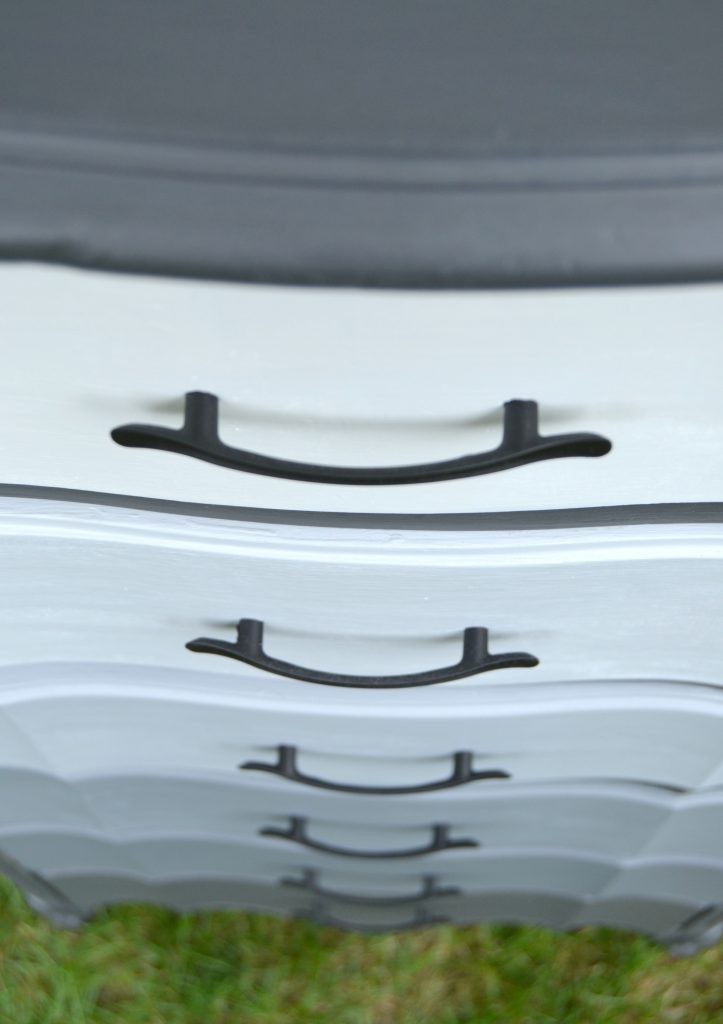 I added some simple black handles to the drawers that I had in the garage. They look great with the gray ombre makeover.
I think ombre is a lot of fun. This "layered" project pushed me to finally try it out. I will be trying it again on different projects. Do you like ombre? Have you tried it on anything?
PIN THIS POST!


If you liked this gray ombre makeover, you will also love these transformations:
Large Square Coffee Table Makeover