You are cordially invited to our fall home tour! I am excited to be joining some blogging friends in inviting you over to our homes! Grab your favorite drink and let me show you how I added rustic farmhouse decor to our home for fall this year.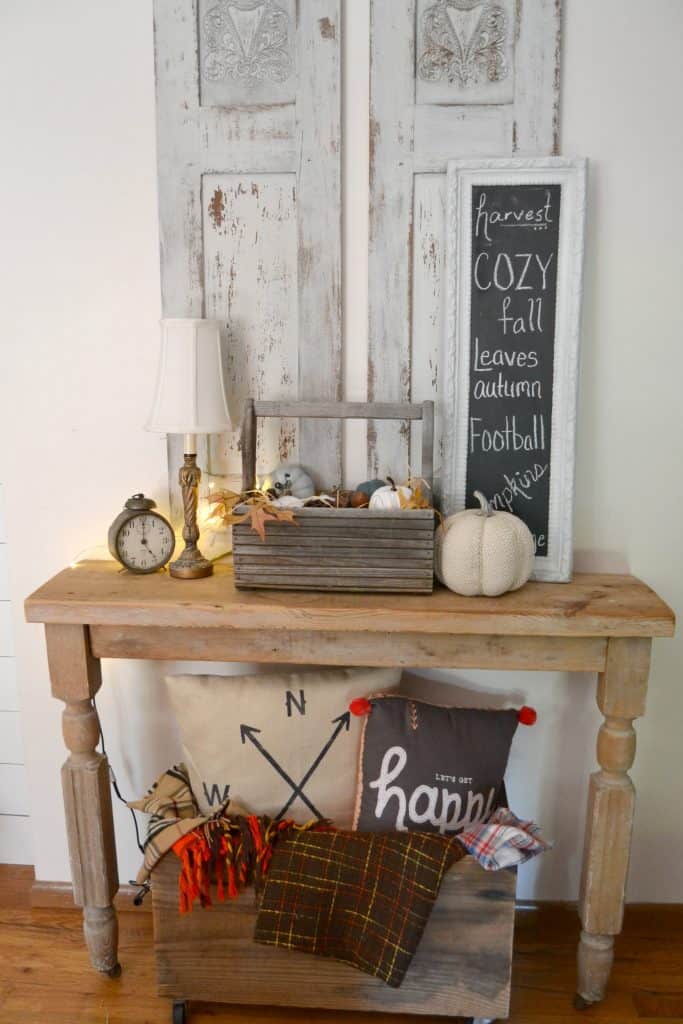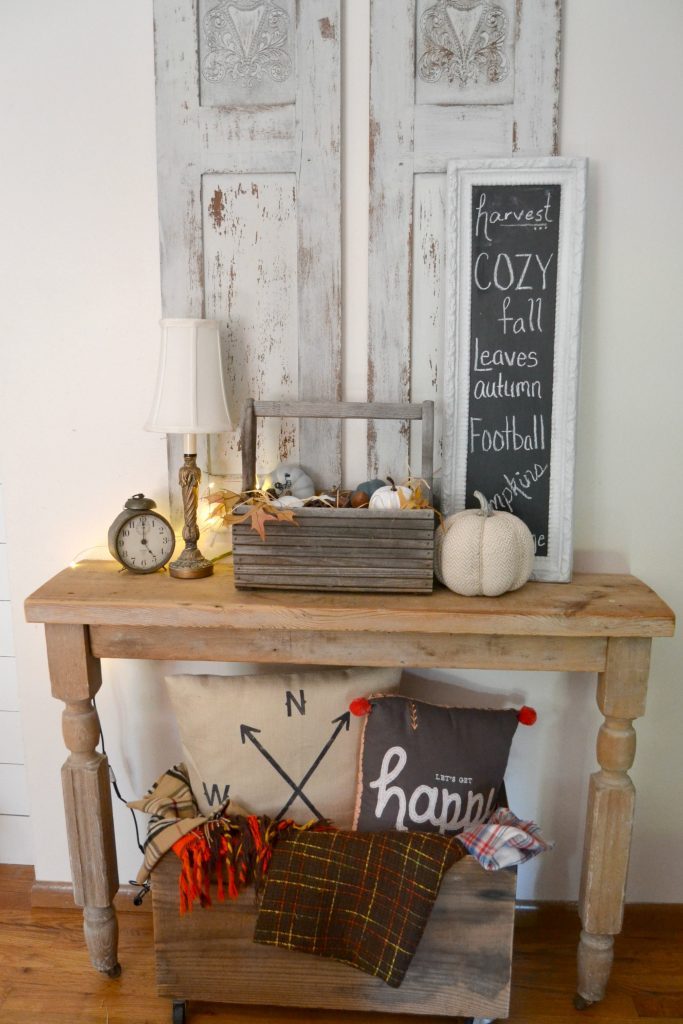 (Affiliate links are used in this post. You can read my full disclosure HERE.)
As you walk in our front door and come up the stairs, you will be greeted by this vignette. There can't be enough pillows or blankets around when the crisp, fall air comes to town. Extra blankets and throw pillows make a room feel cozy. The arrow pillow cover was under $3 from Amazon and it fits all seasons. The Hallmark pillow has the best message that I had to leave out for fall. I bought the burlap pumpkin at Target in the Hot Spot area and the rest of the vignette is yard sale finds and repurposed pieces.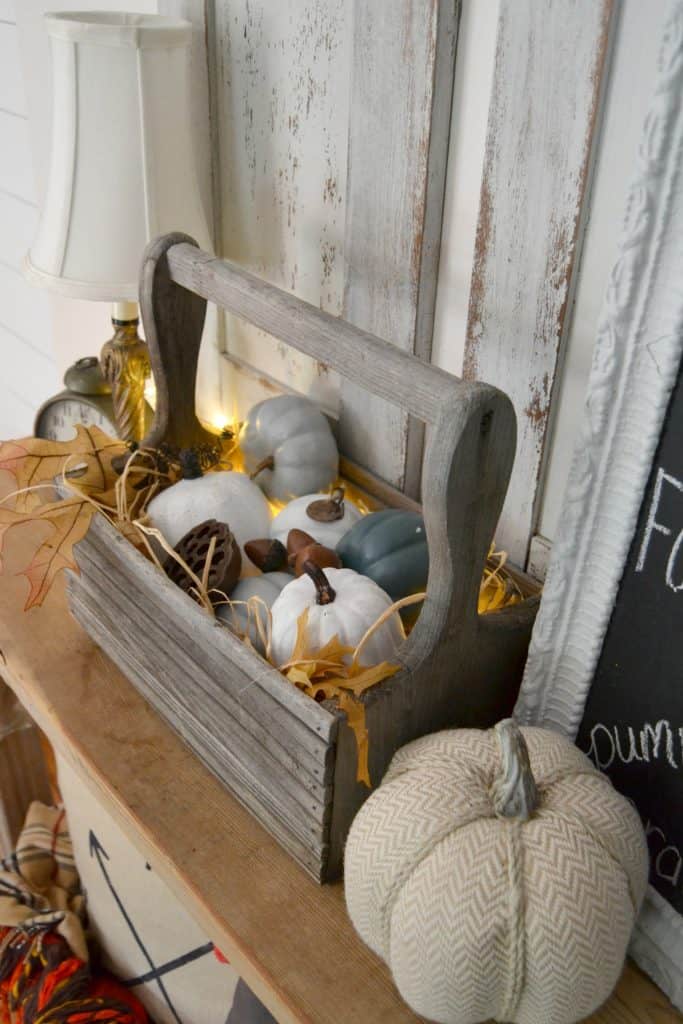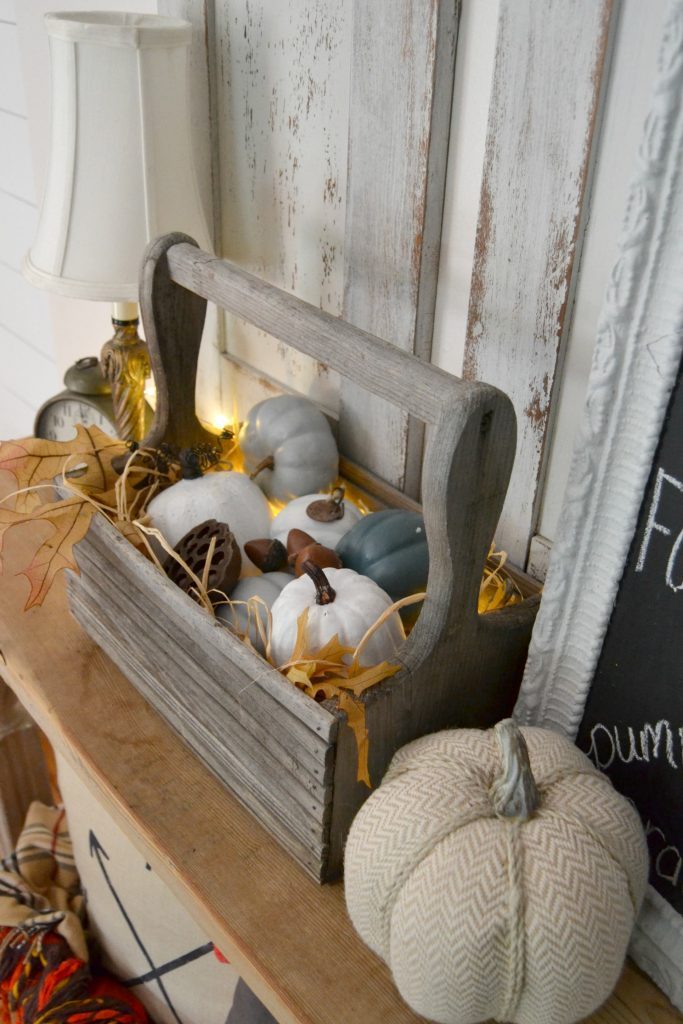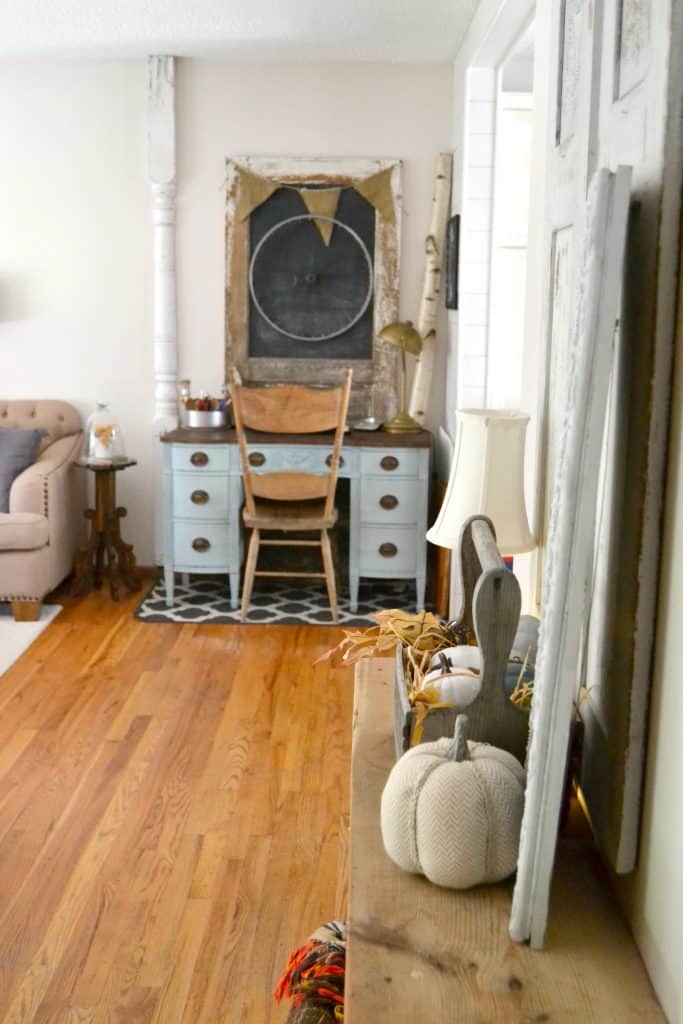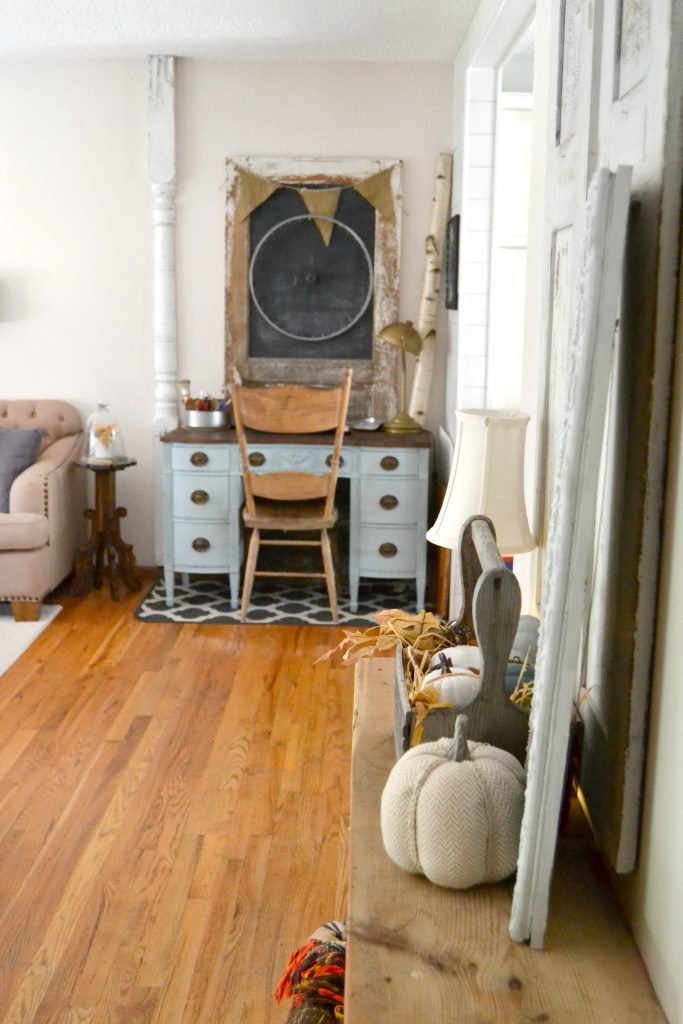 I kept it really light and simple this fall.
You may notice that our coffee table has changed since the last tour (things change often around here). I wanted one of these tables for a long time and finally scored one this summer at a yard sale. After a couple of coats of paint, it works really well in our living room.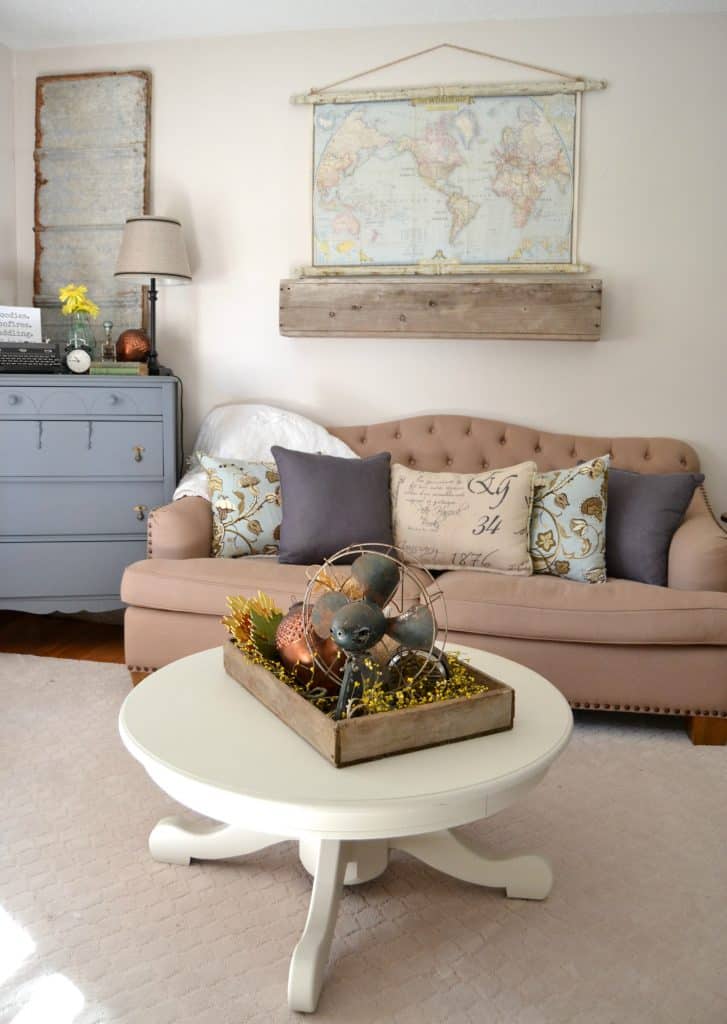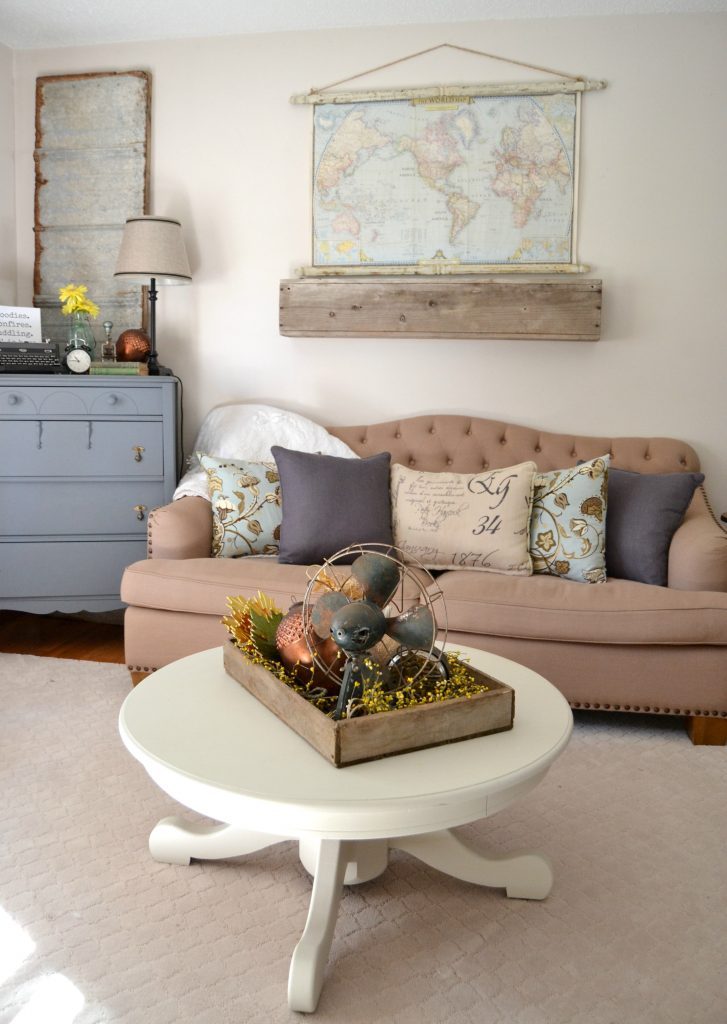 The typewriter was another exciting find this summer. I have been looking for one for a few years and either they were too expensive or not old enough for what I wanted. This one fit the bill perfectly. Now, I can add fun messages to it whenever inspiration strikes!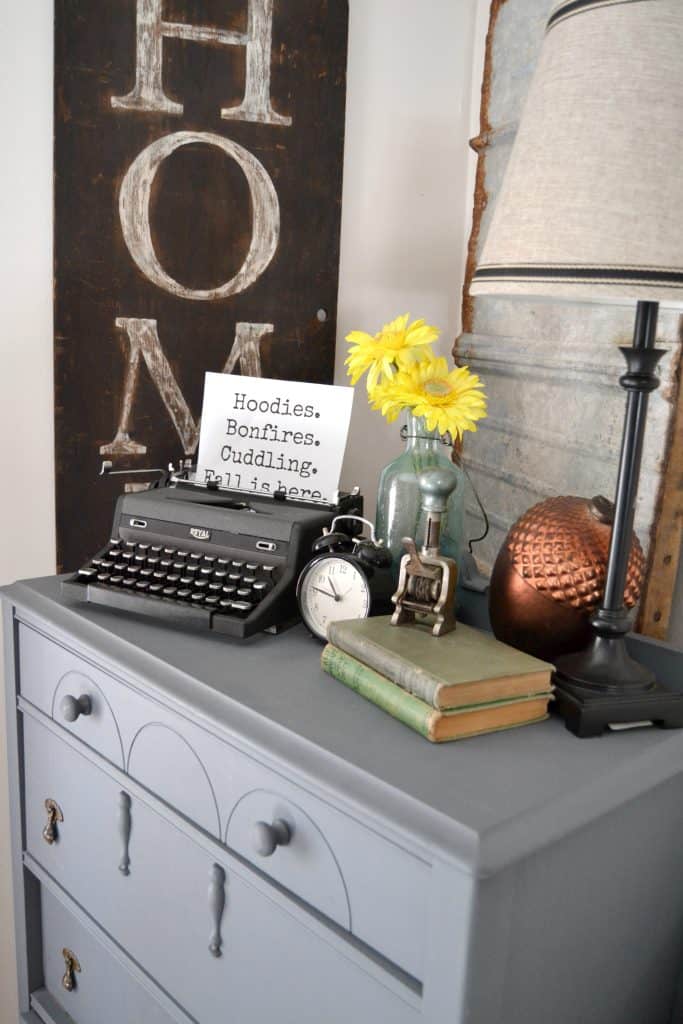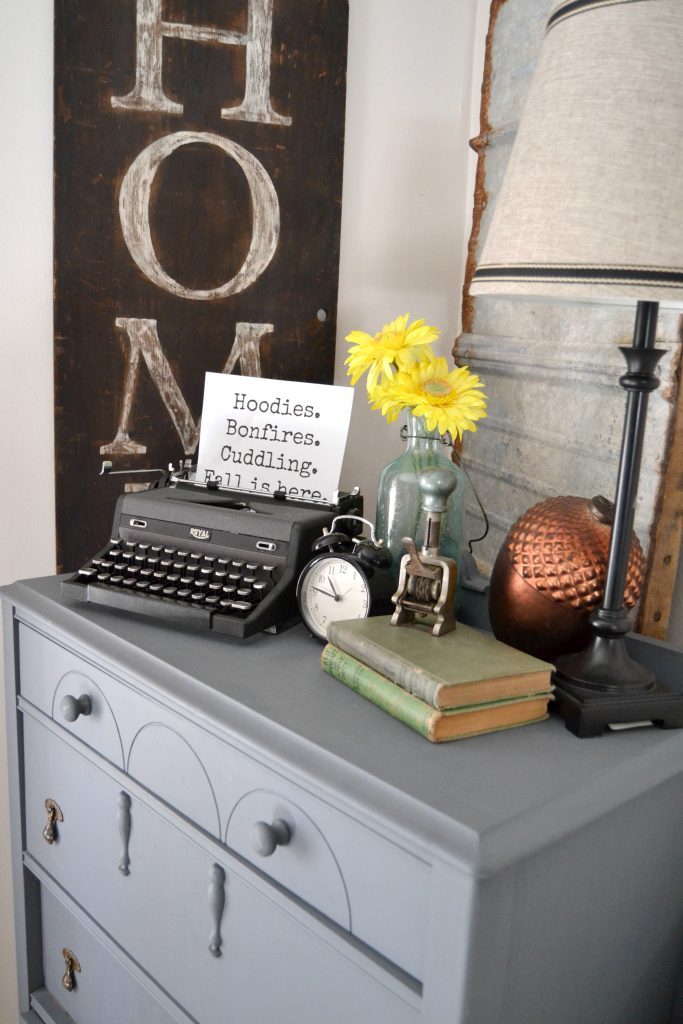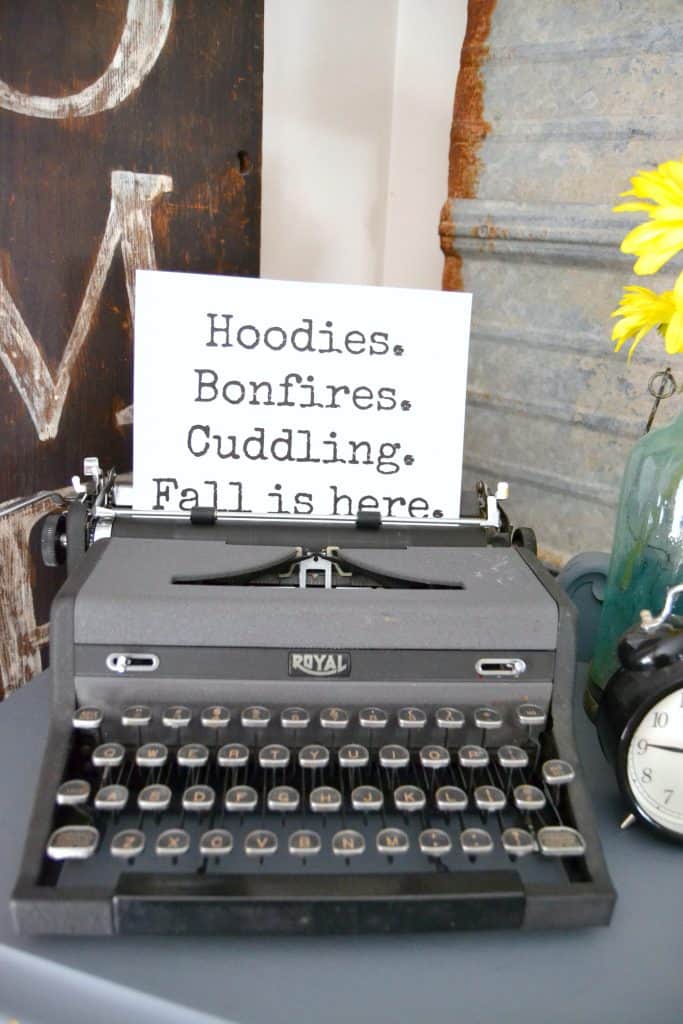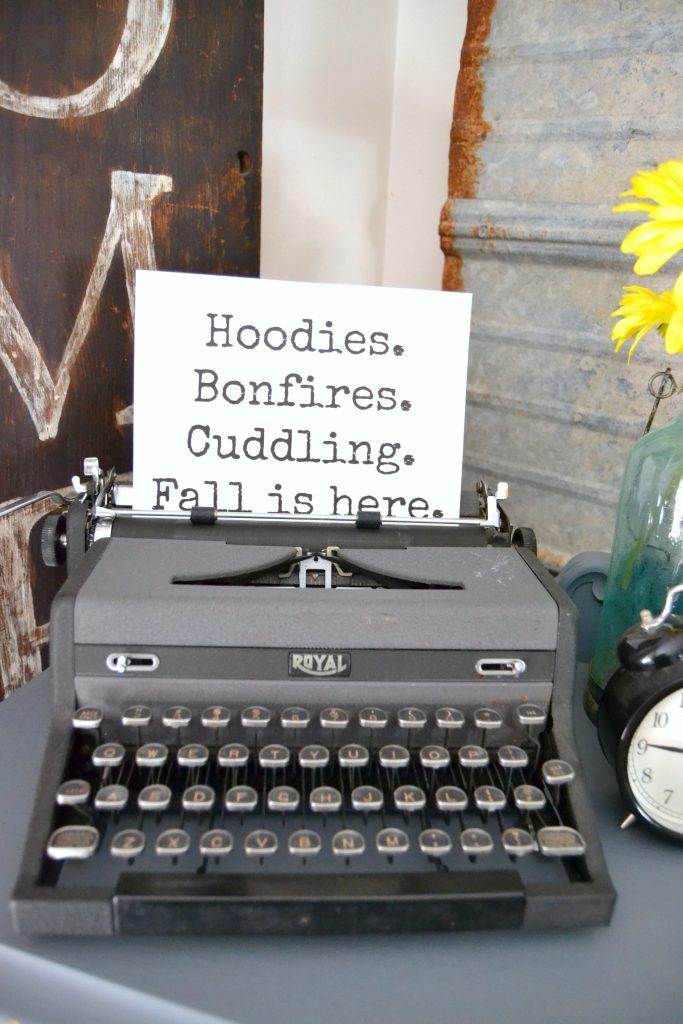 I get a lot of questions about our sofa. It was a clearance find from TJ Maxx! We got in for well under $300!! Since I receive so many questions about it, I wrote a post all about cottage-style sofas under $800. You can find it HERE.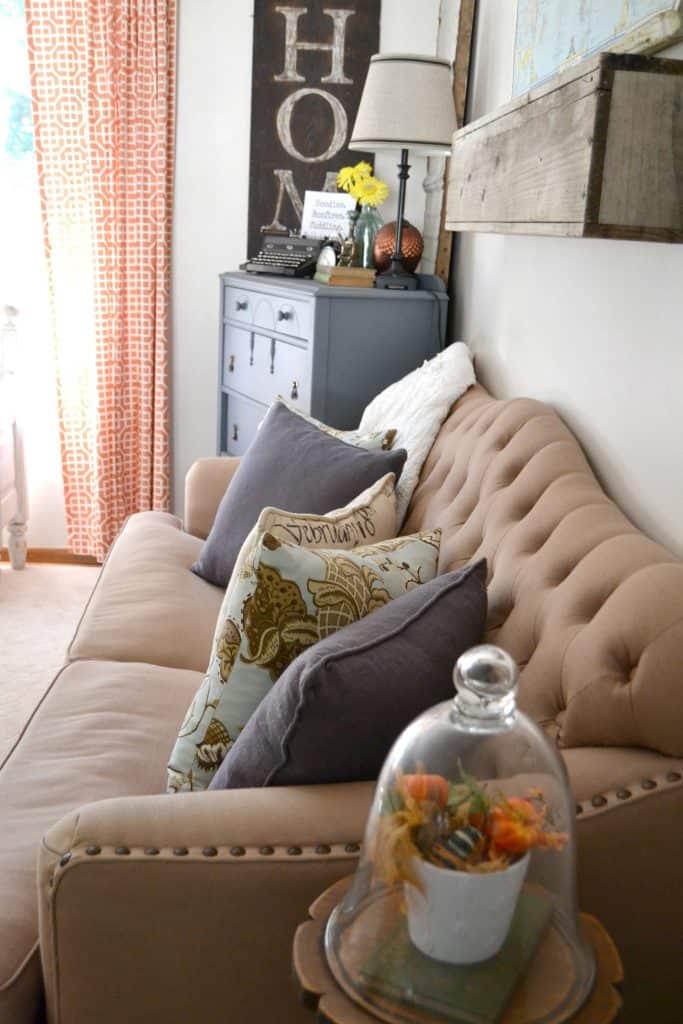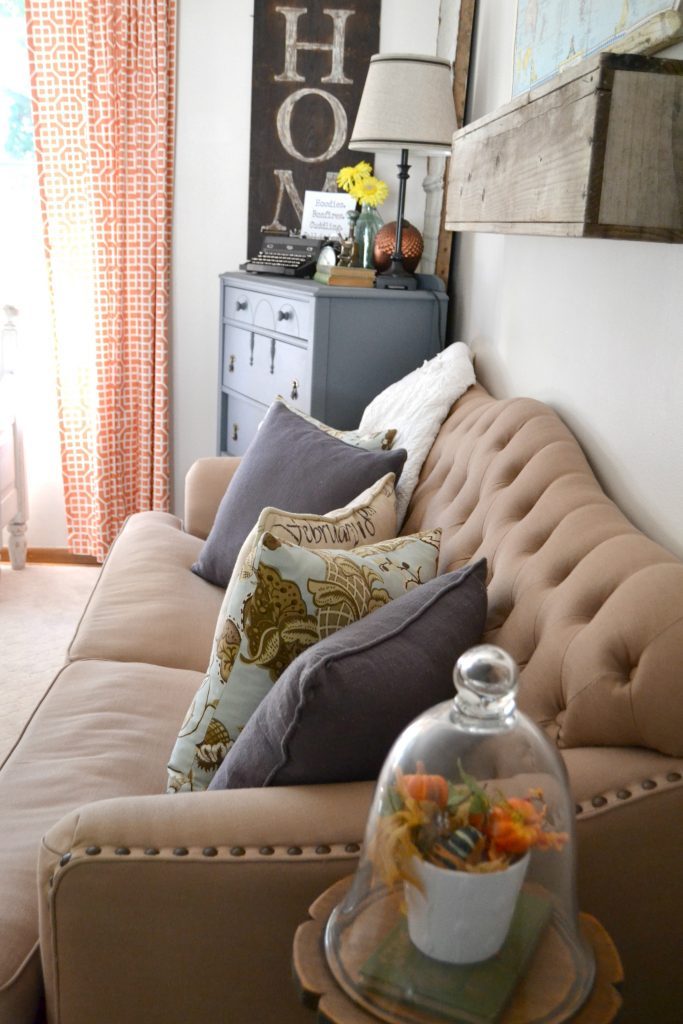 Like I said in my post about the Top 10 Things You Should Buy At Yard Sales, wood boxes can be so versatile in decorating. This shallow wood box was a great foundation for adding rustic farmhouse decor to the coffee table.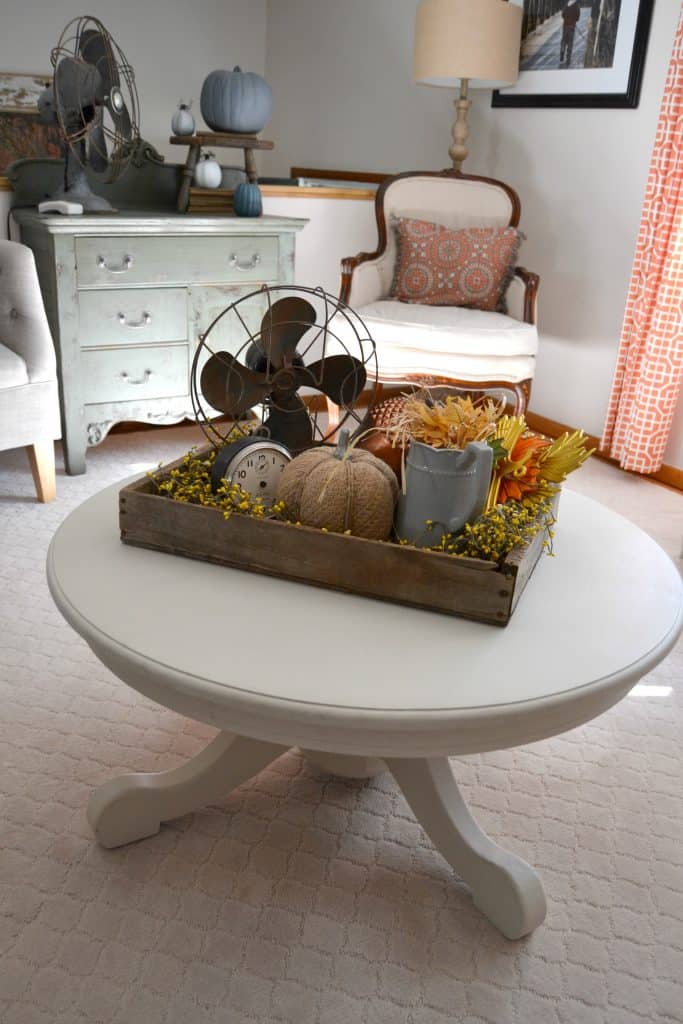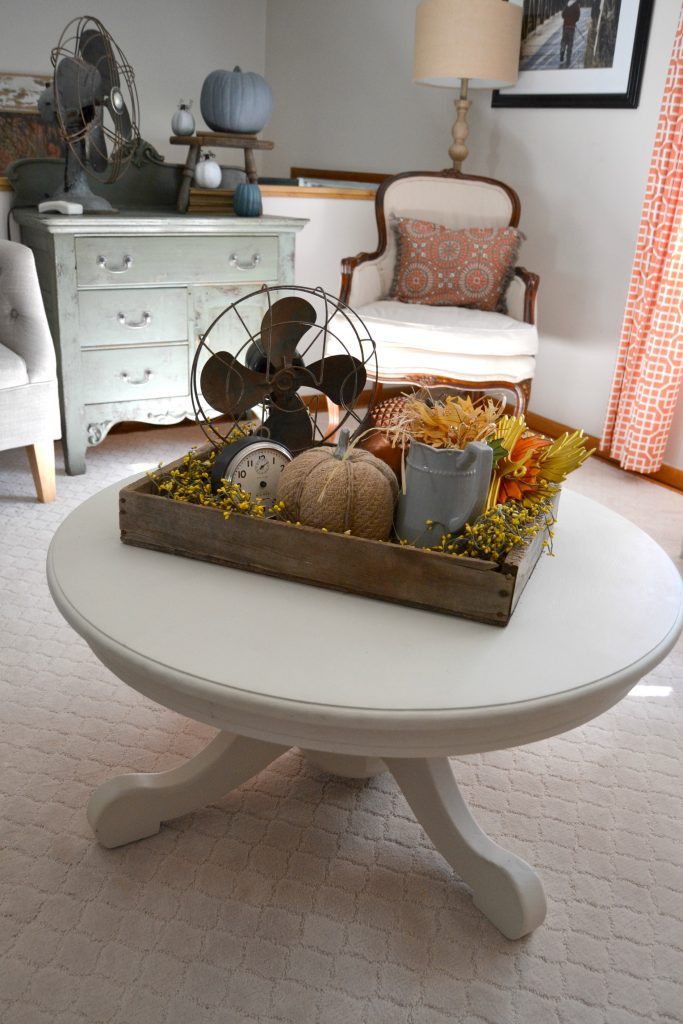 An old fan, another burlap pumpkin from Target and more yard sale finds brings the perfect amount of fall to this table.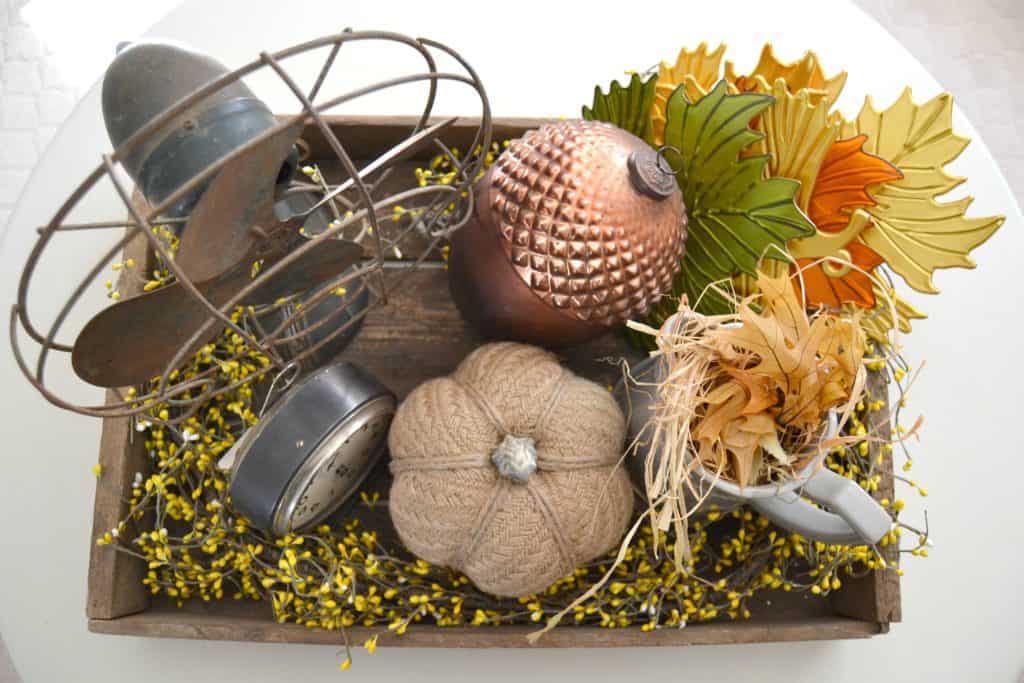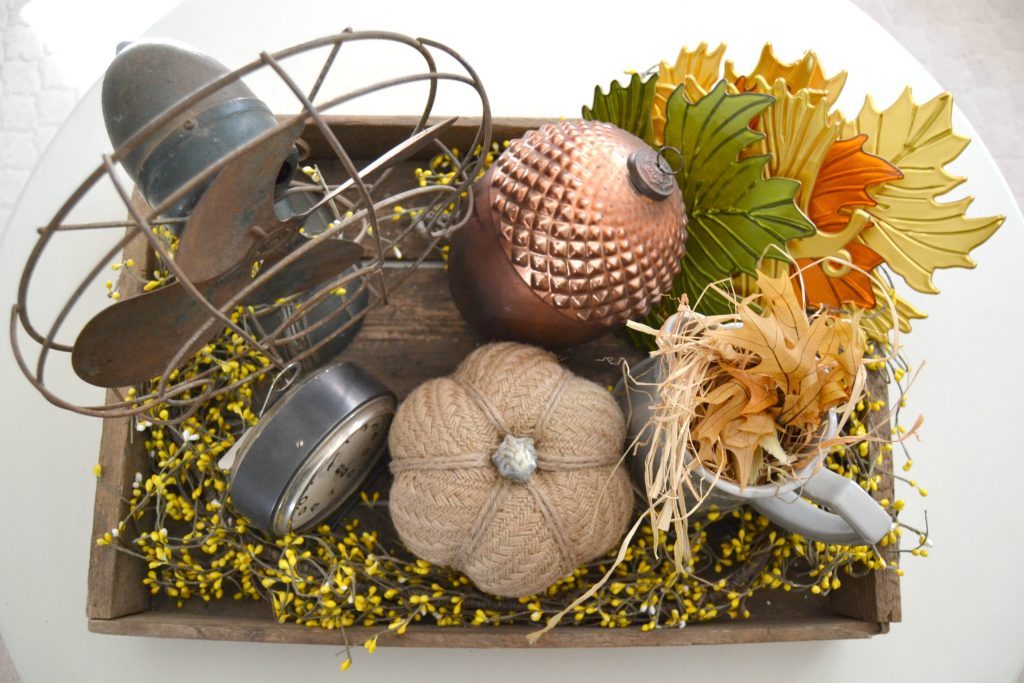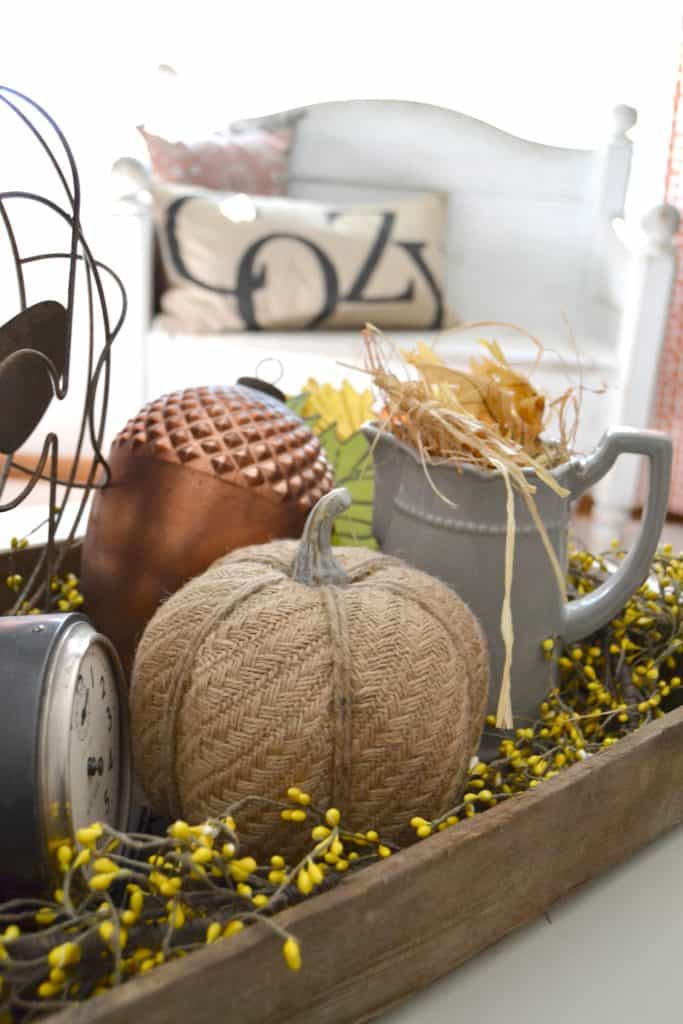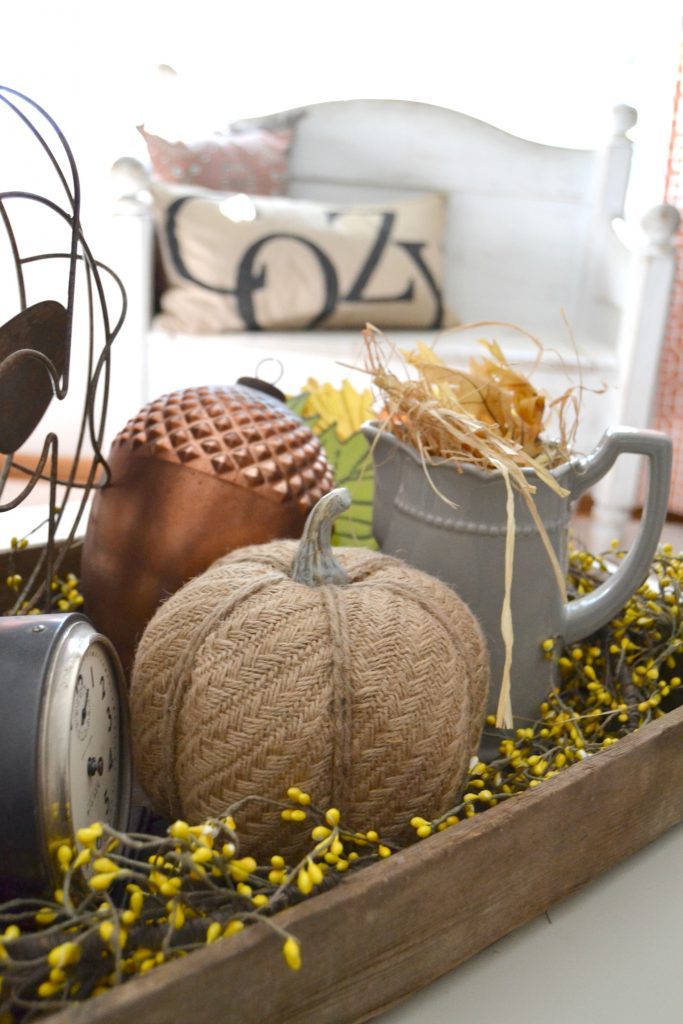 The other day on Instagram, I was sharing my dilemma about not being able to find real pumpkins anywhere. I was painting yard sale pumpkins to add to the fall tour. My dilemma turned out pretty well because I was able to get some pumpkins in beautiful colors this way.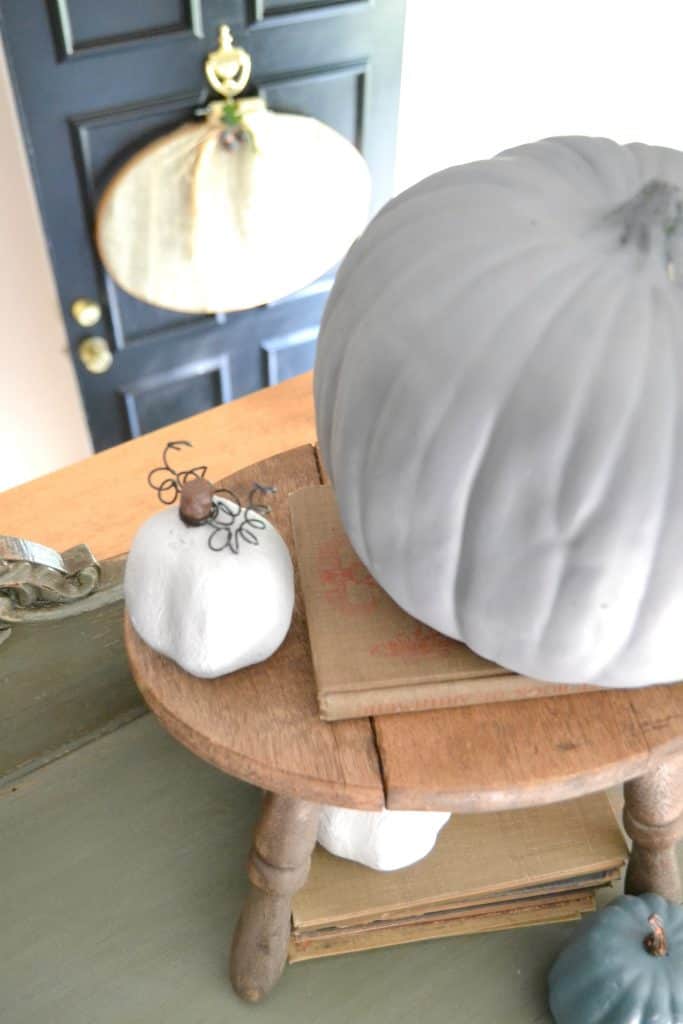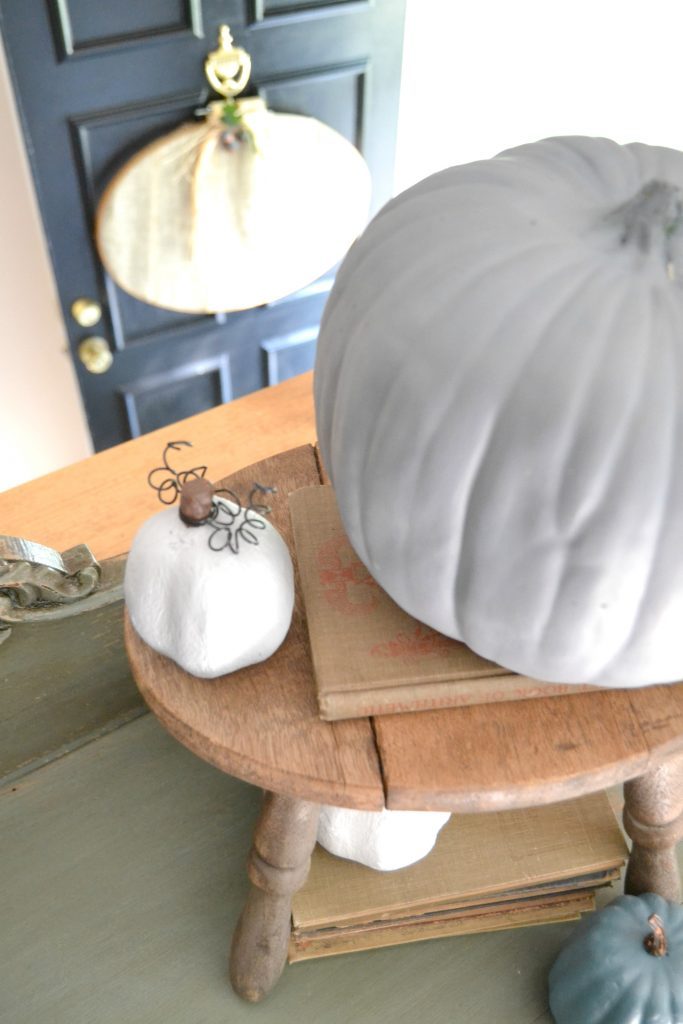 It is fun having these glass-front cabinets in our dining room. We added them there so I could decorate and redecorate them without destroying the entire house to do so. I think Matt has learned a thing or two about my decorating obsession.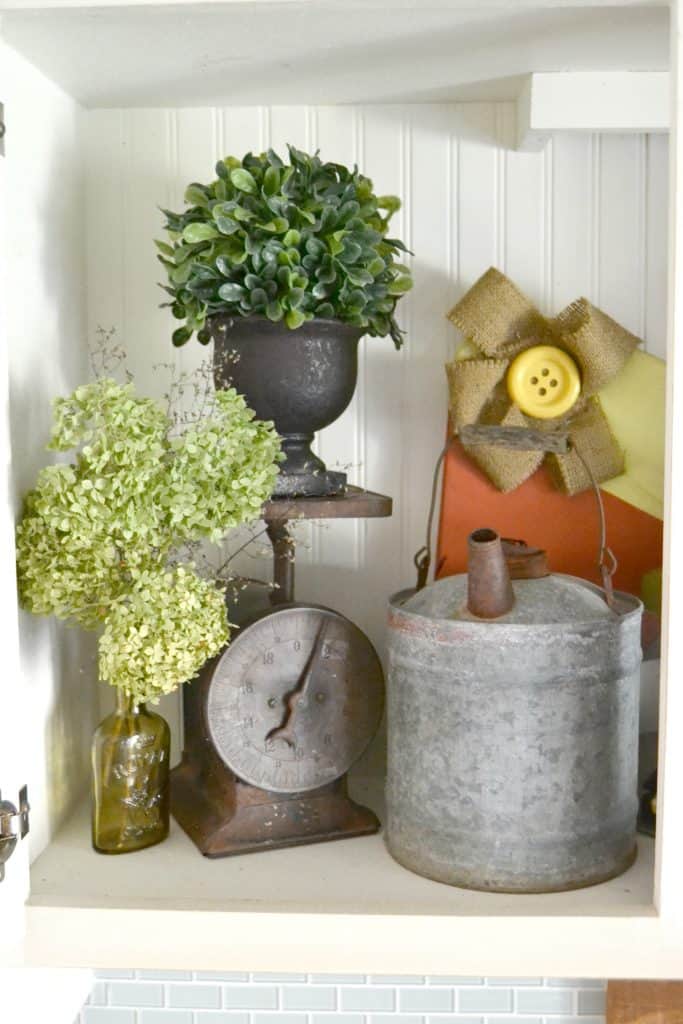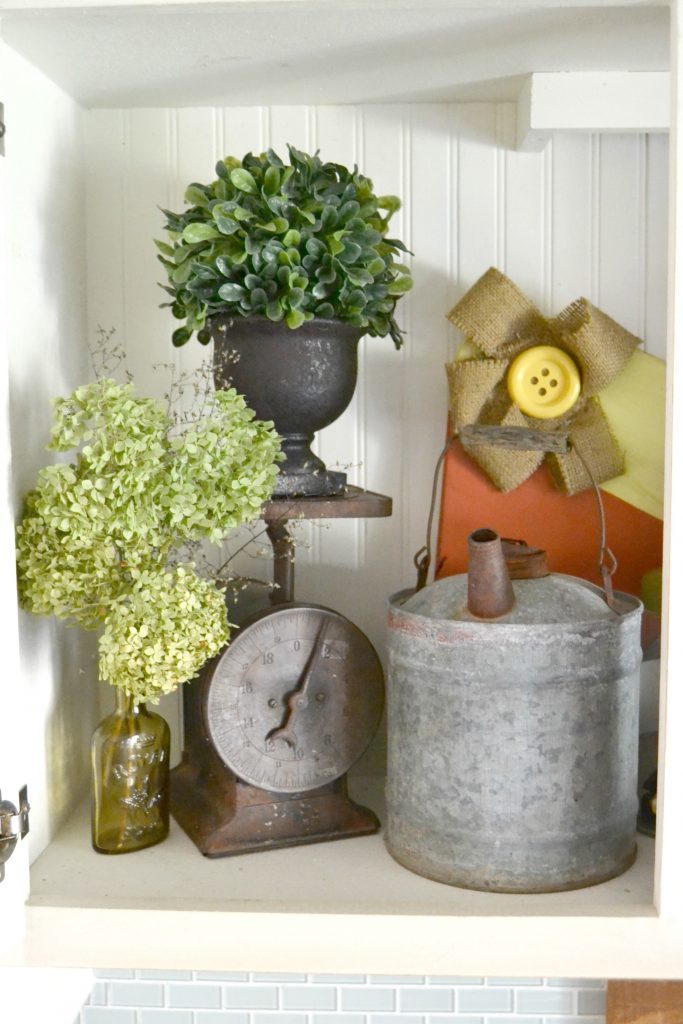 I will be revealing our back porch makeover soon so I only took a few pictures out there for now.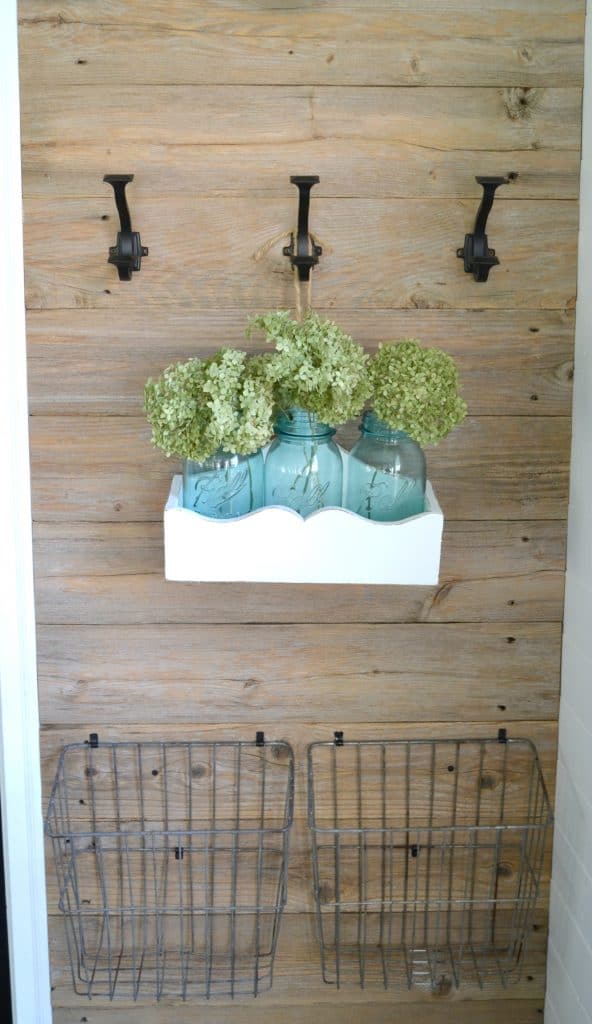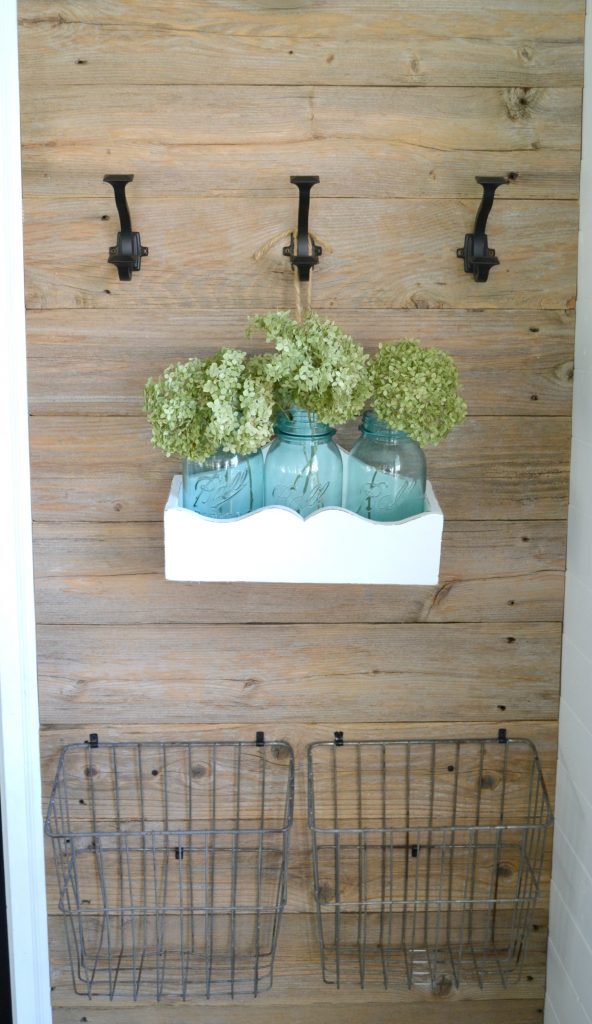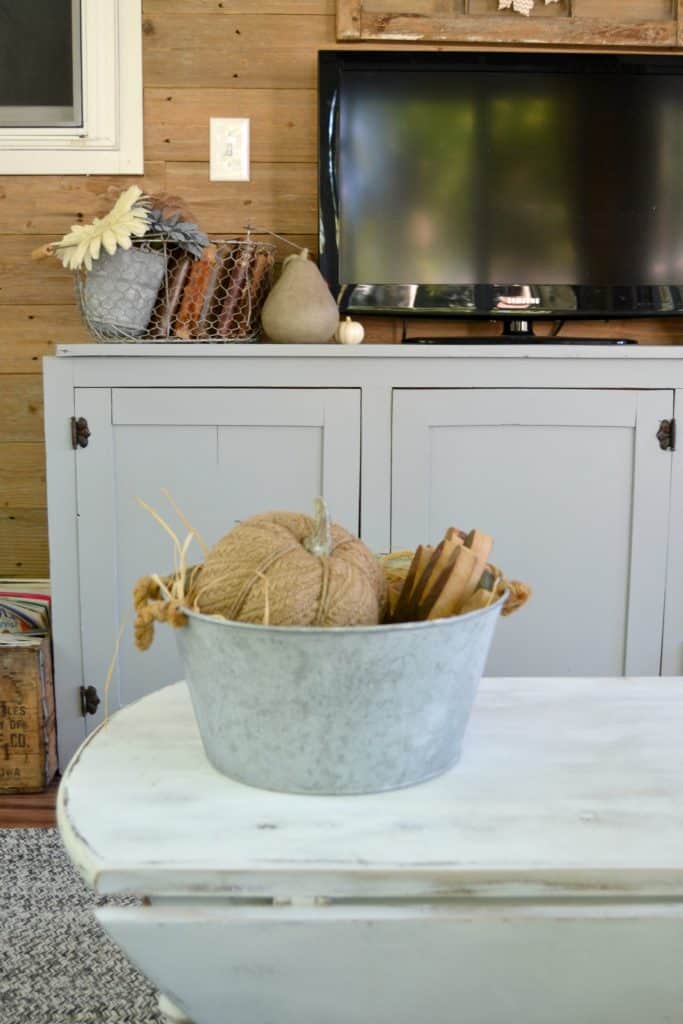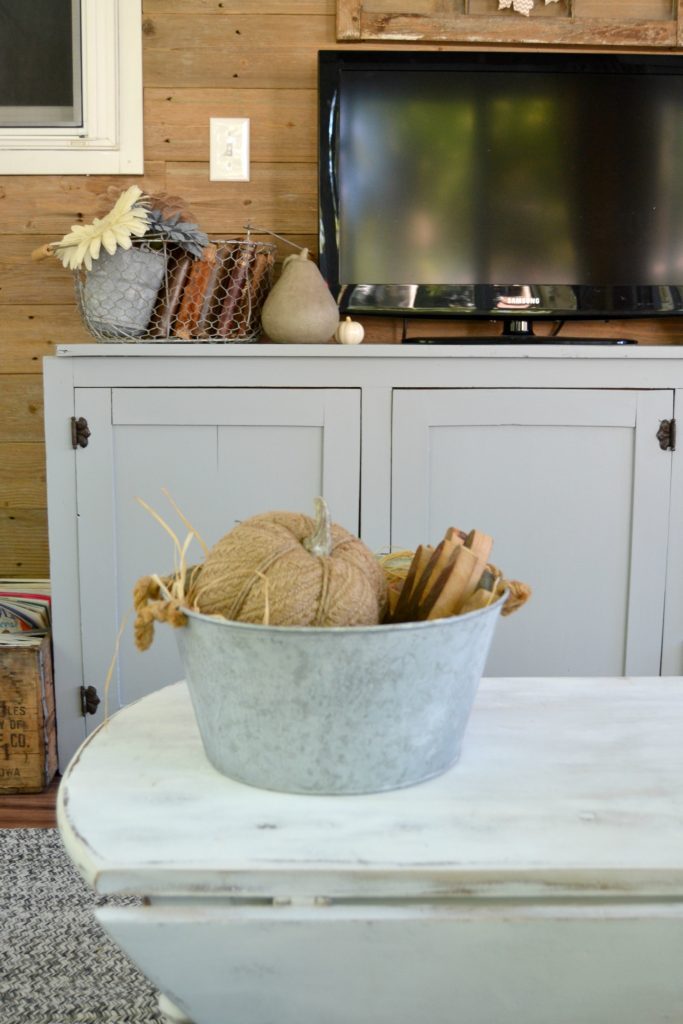 On Friday, I will be sharing our fall front porch. Make sure to stop back and see it then!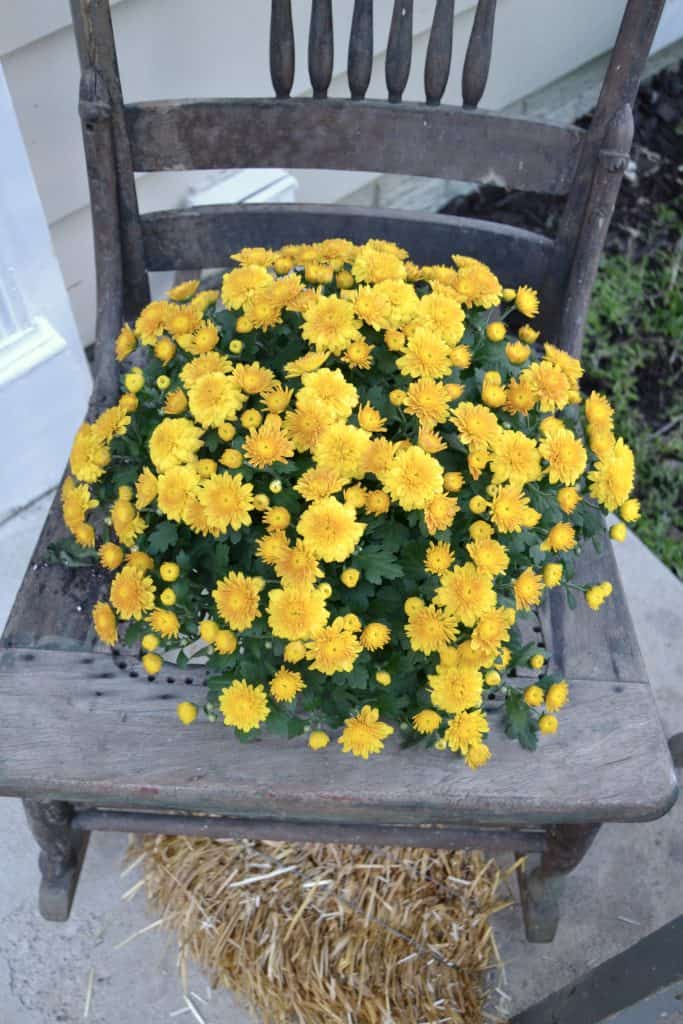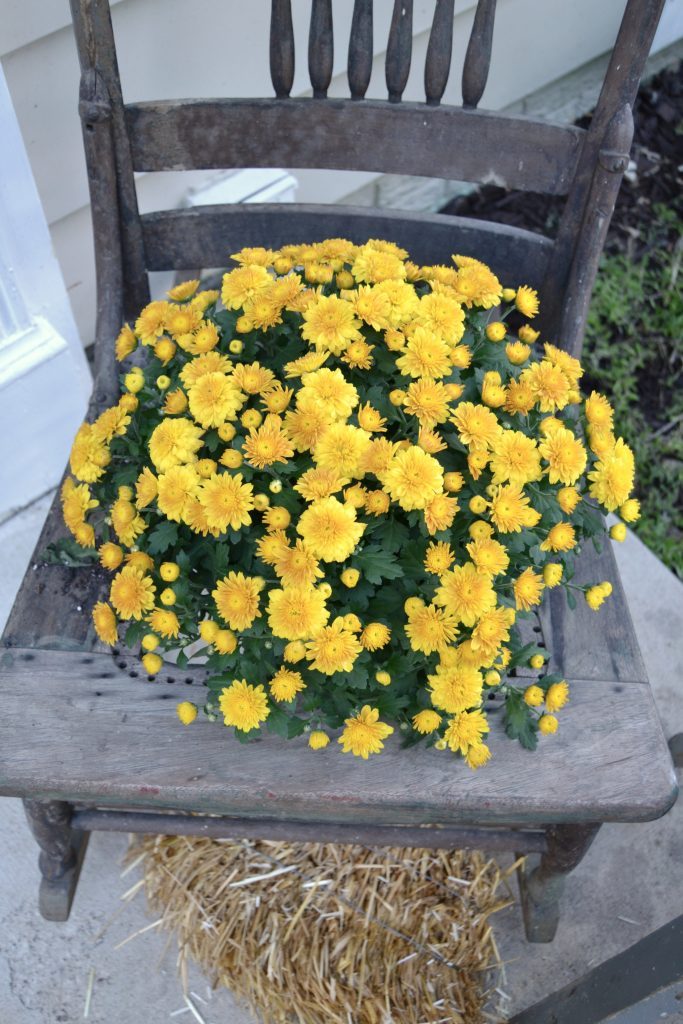 It was so much fun having you over for a peek at our rustic farmhouse decor for fall. I am hoping you will come back again real soon.
PIN THIS POST!


Do you like rustic farmhouse decor? Do you decorate for fall?
Make to check out all of these other lovely home tours!
Monday
Tuesday
Wednesday
2 Bees in a Pod – Vicki's house
Thursday
2 Bees in a Pod – Jenn's house
Friday