You may not know this, but upcycling furniture is a thing. And…… it's easy! Just find a piece of furniture that is inexpensive at a thrift store, yard sale, Craigslist, etc., and give it new life by adding paint, fabric, or hardware – voila!
Do you (or do you know someone) who may have a pile of old furniture you don't know what to do with? Well, it's time to turn those pieces into something new. This blog post is designed for people who are looking to upcycle furniture but don't know how it works.
Upcycling furniture doesn't have to lead to other furniture pieces. Similarly, you can take apart and salvage different pieces from a piece of furniture that are beyond original use and upcycle those salvaged pieces into other decor or use them on other furniture pieces. The best part about upcycling furniture is that you save a ton of money from not buying new and everything in your home is custom and fits your style perfectly.
You'll be amazed at how easy it is to upcycle furniture.
What is upcyling?
"Reuse (discarded objects or material) in such a way as to create a product of higher quality or value than the original." (Definitions from Oxford Languages)
What are some benefits of upcycling?
There are so many benefits of upcycling.
Saves money.
Saves the landfill.
Boosts creativity.
Creates custom decor.
Upcycling gives you the exact style you want.
Sharpens your DIY skills.
Makes you think outside of the box.
Encourages innovation.
Reduces the cost of production.
Makes use of what you have.
What are the basic steps for upcycling furniture?
Be creative and innovative. Think outside of the box. You need to be able to see the piece differently than what it is. And, see the potential and possibility in the piece.
The first step in the upcycling process is to take a photo of the "before". It's so much fun to document upcycled projects. People will not believe what you started with when they see the finished product. Have proof in all the "before" photos.
The next step is to gather any supplies and/or tools you will need to complete the kind of upcycle project you are planning.
Start the project. BUT…. be open to changing your plans. Many times when I am upcycling a piece of furniture, I run into issues or things that won't let my initial plan work. Nine times out of ten, I love Plans B and C better than my original Plan A.
Stand back and look at your work! Look at your upcycled piece!! And, TAKE "after" photos!!!
Upcycled Furniture Ideas and Inspo to get you started
I thought I would share some of my upcycled furniture projects so you can see the different kinds of things you can do with furniture pieces.
I found this broken dresser free on the side of the road. And, it was the perfect piece to upcycle!
See what it became HERE.
I LOVE old metal carts. They can be used for so many things. People are always looking for bar carts, beverage carts, art carts, craft carts, etc. This one was old and didn't look great at all when I found it.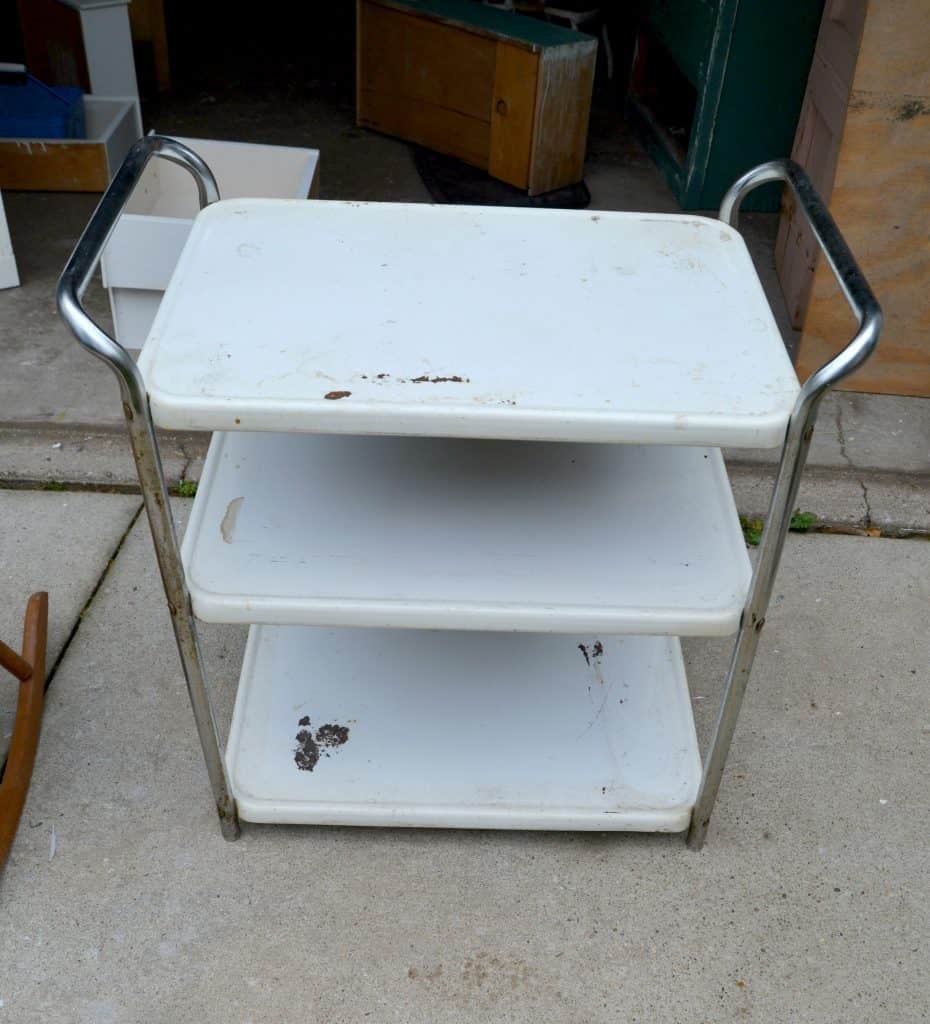 See how amazing this cart looks after the upcycle HERE.
I found an 1800's organ that was not in working order and was missing a lot of pieces. But, it was FREE, and there were still so many pieces that were beautiful that I knew I could salvage into other things.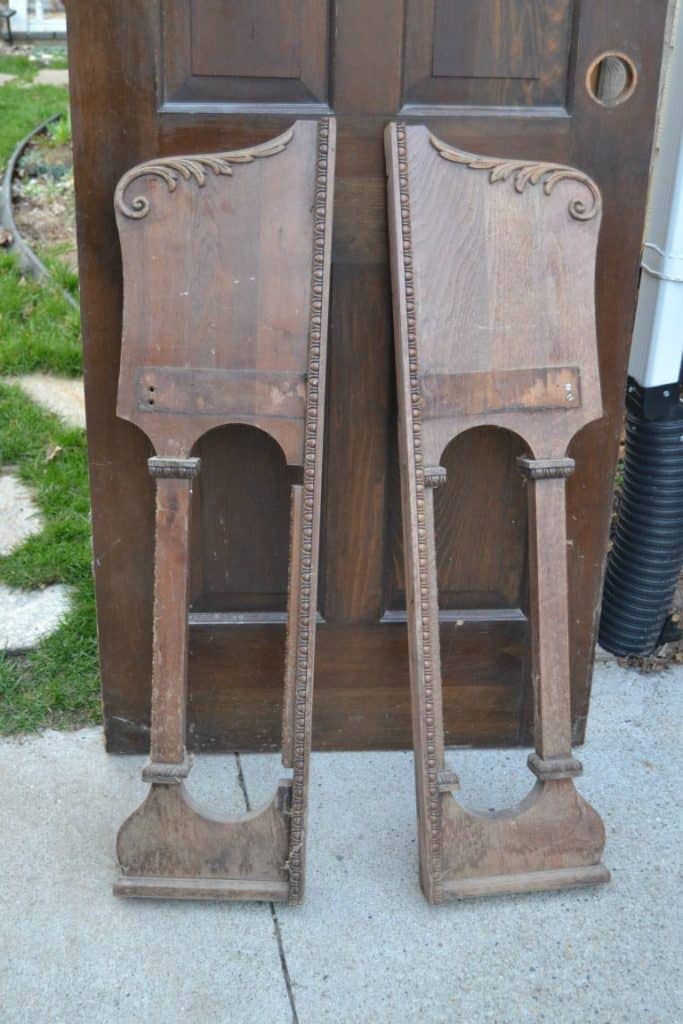 See what I did with these particular organ pieces to make them beautiful and functional again HERE.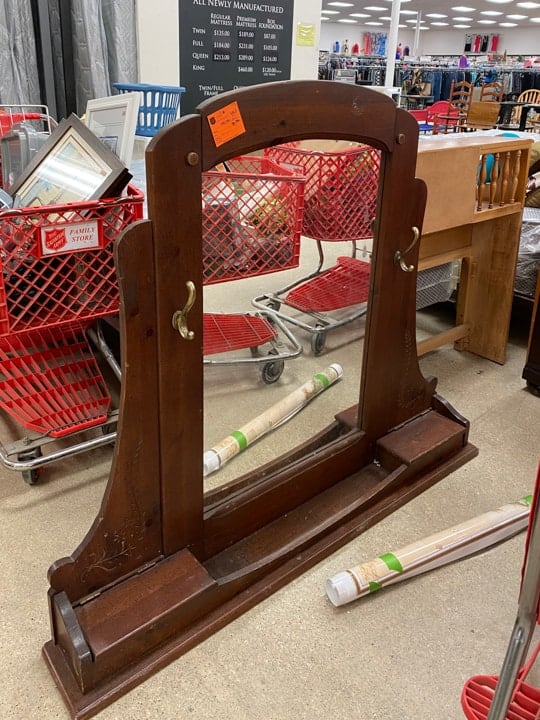 This was a massive mirror piece from an old dresser. I didn't need it as it was, but I knew exactly what it could do with it to become we could use it in our home.
See how I upcycled this mirror piece HERE.
Follow me on Pinterest HERE for even more upcycled furniture ideas.
Short FAQs about upcycling furniture
This is not just a trend.
Upcycling furniture is an affordable way to breathe new life into old pieces.
It is a great way to create something that will last for years to come.
It reduces your carbon footprint.
Upcycling furniture is fun!
The process is a great creative outlet.
It is affordable.
Upcycling furniture gives you custom decor and pieces for your home.
Why You Should Upcycle Furniture
Upcycling is a creative and sustainable way to add new life to old furniture. And, it's also an easy way for you to get more use out of your belongings while beautifying your space with your own unique style. The basic steps I've outlined above should help you get started on the right foot, but I also have plenty of other resources available here on mycreativedays.com that can offer even more tips and ideas! Whether it's upcycled art, upcycled clothing, or upcycled furniture, this trend has taken off in recent years because people want to live more sustainably without sacrificing their personal sense of style.
Next time you're ready to buy new furniture or decor for your home, why not give yourself a challenge? Try upcycling it first! Remember that even if an idea doesn't work out as planned at least there's no waste involved in trying something different. And don't worry—I'm always here to help with any questions or project ideas along the way.
PIN THIS POST!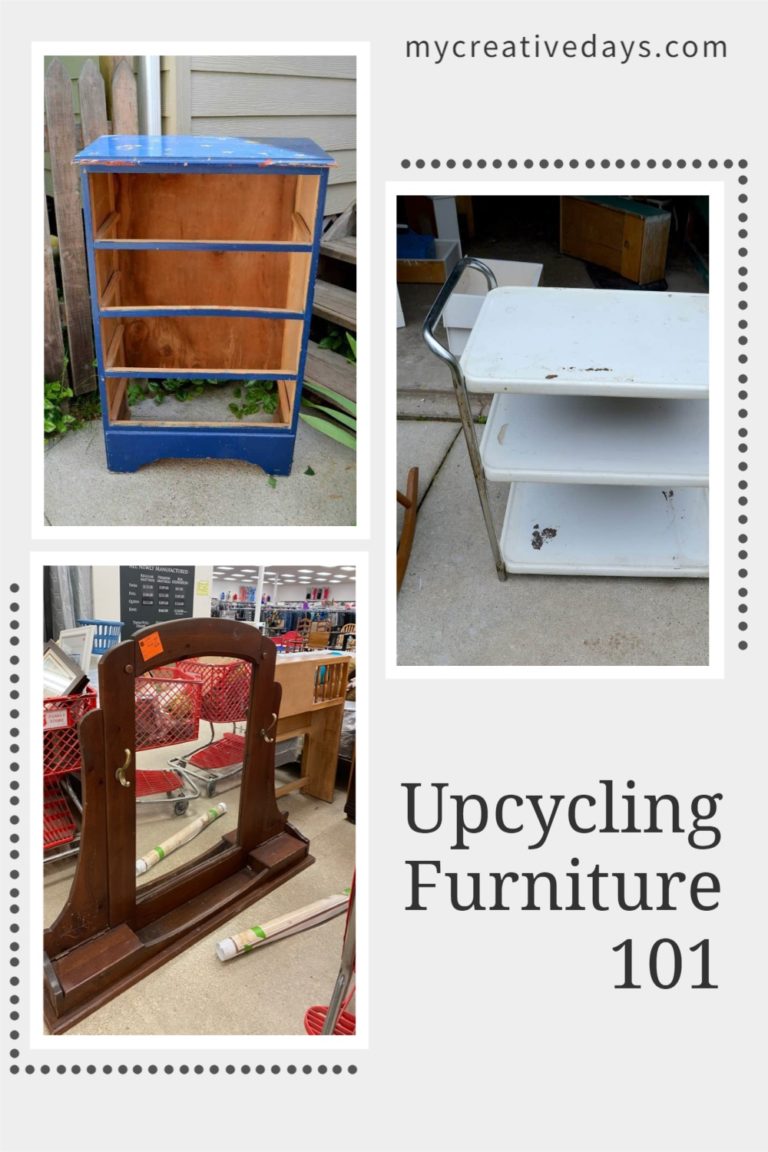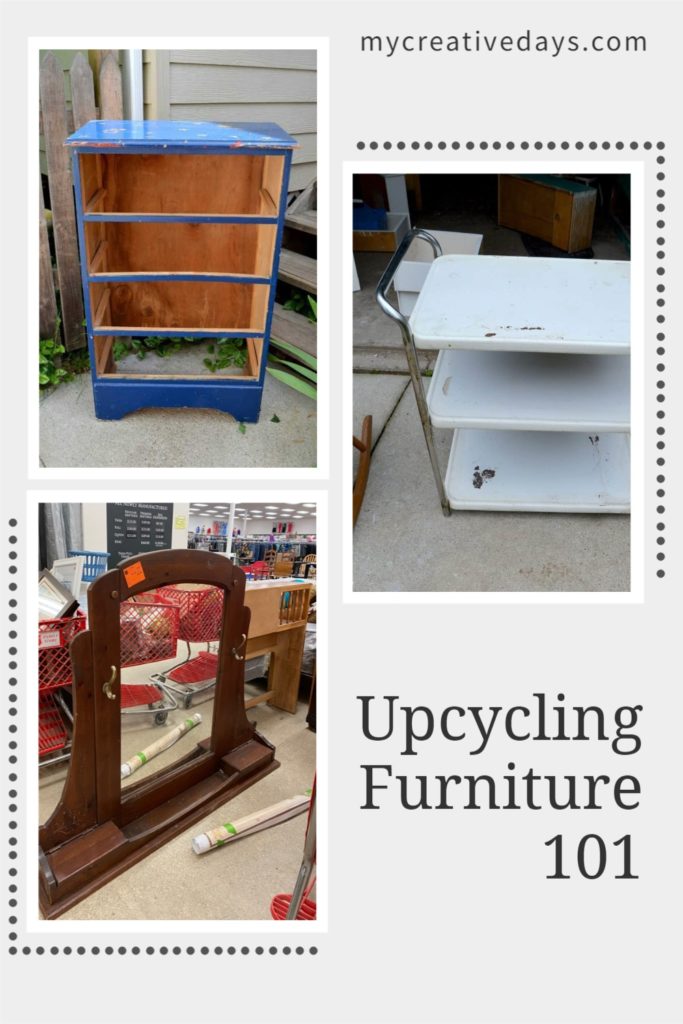 If you liked this Upcycling Furniture 101 post, you will also love these ideas:
How To Build A Bench From An Old Door
How To Make A Faux Mantel Tutorial
Repurposed Chairs Become Wall Decor In Entry