I have shared many repurposed projects. There are so many possibilities for these kinds of projects and they are some of my favorites to do. This Repurposed Entryway Table is similar to a project we did last year from a piece I got from an old schoolhouse in our area. They were going to throw it out and I couldn't let that happen. So, I rescued it and made it into something useful.
This repurposed project is different because it was inspired by pieces from the 1890's organ I rescued for free!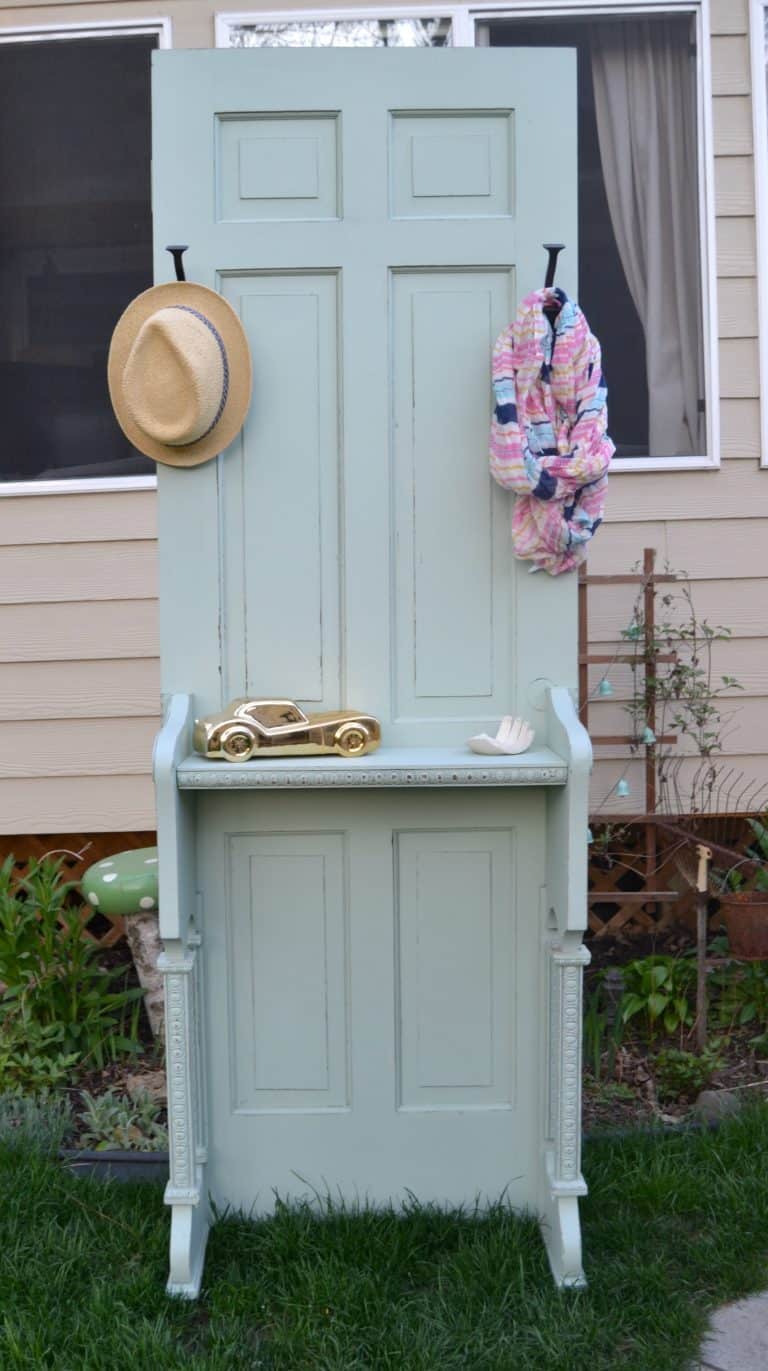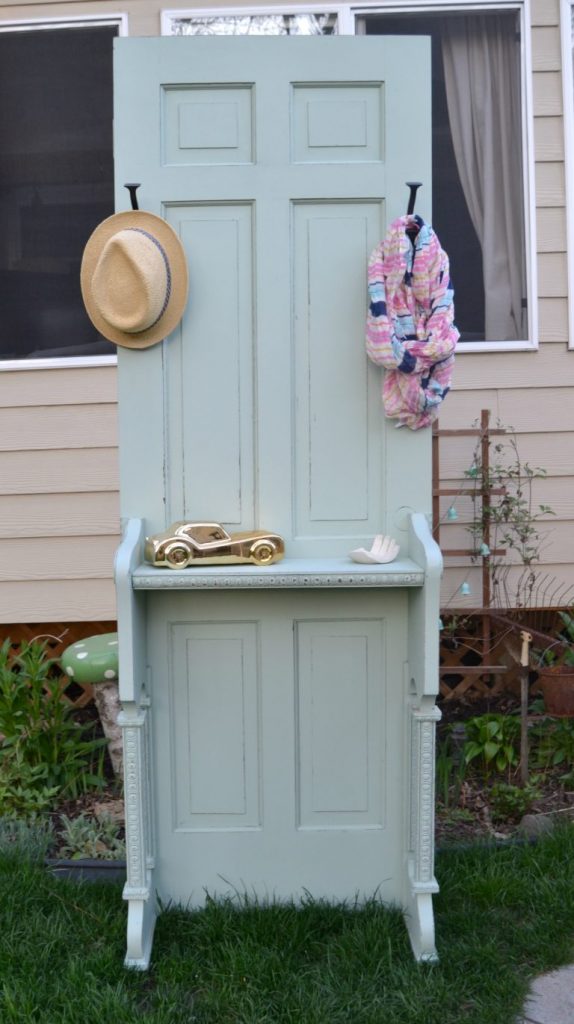 The organ was not in working condition, but the pieces on the organ were so fabulous that I knew I could repurpose them into other projects. This Upcycled Door Entry Table was inspired by the two pieces below. I always thought they would be great "legs" for something.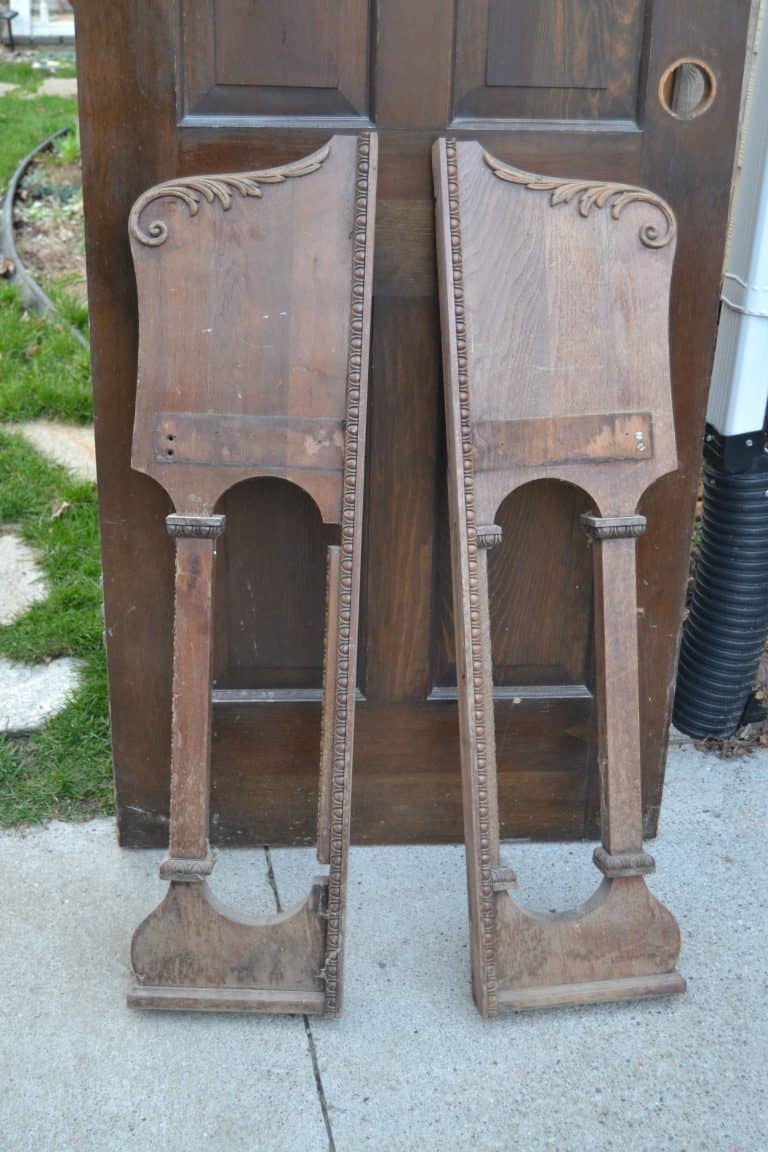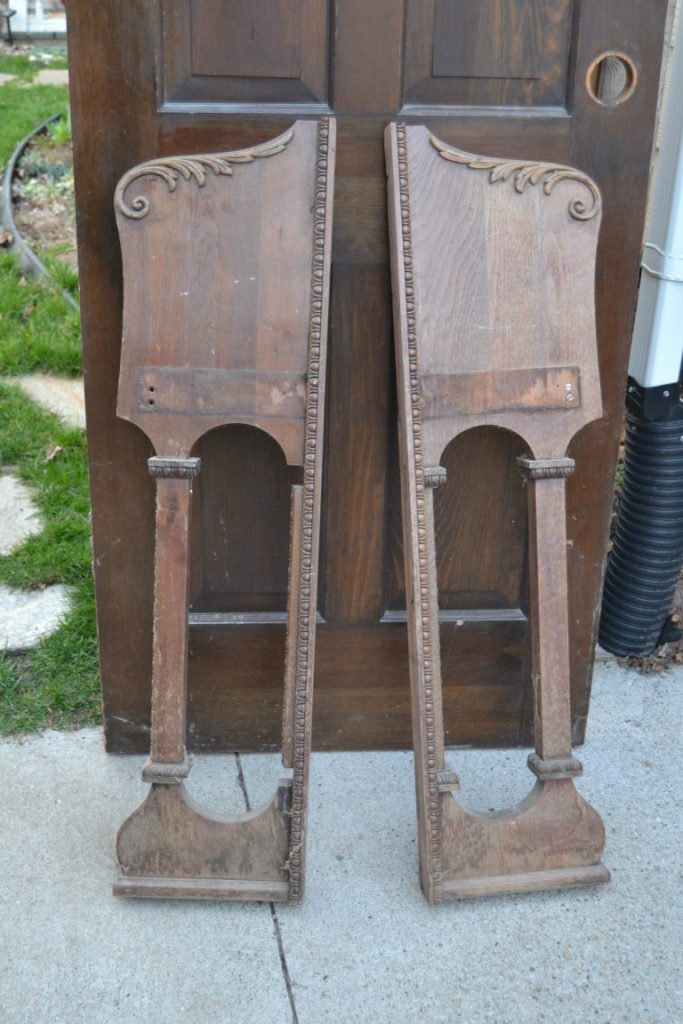 When I found this small door, I knew how to highlight the organ "legs".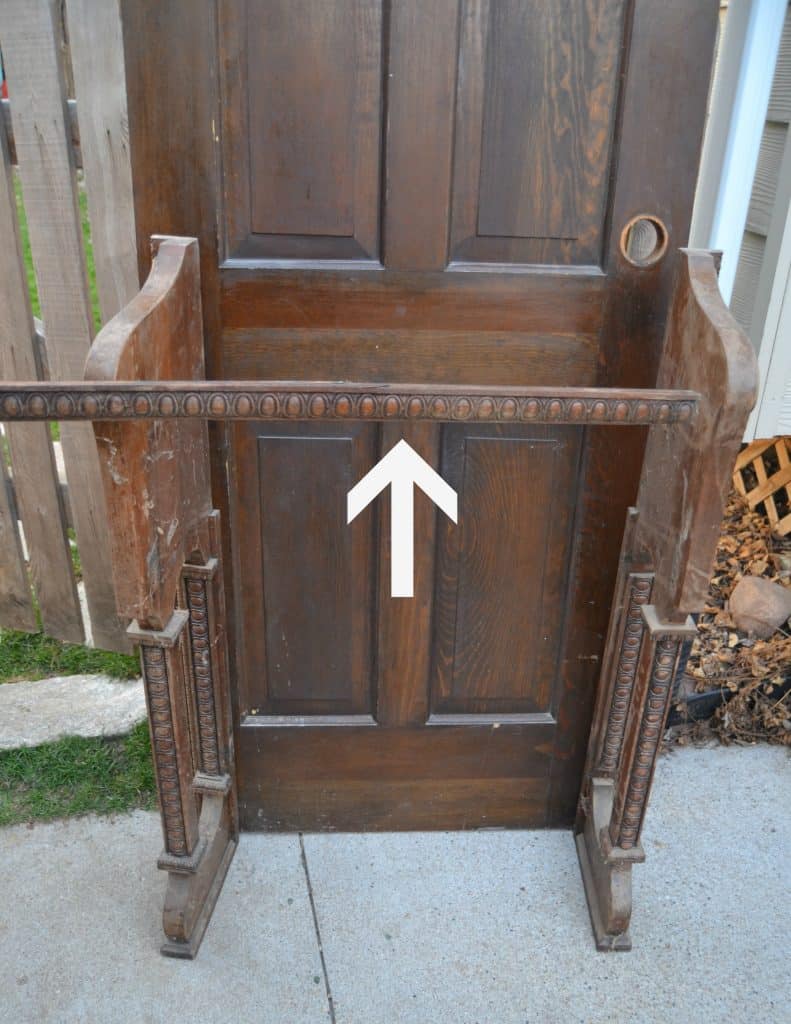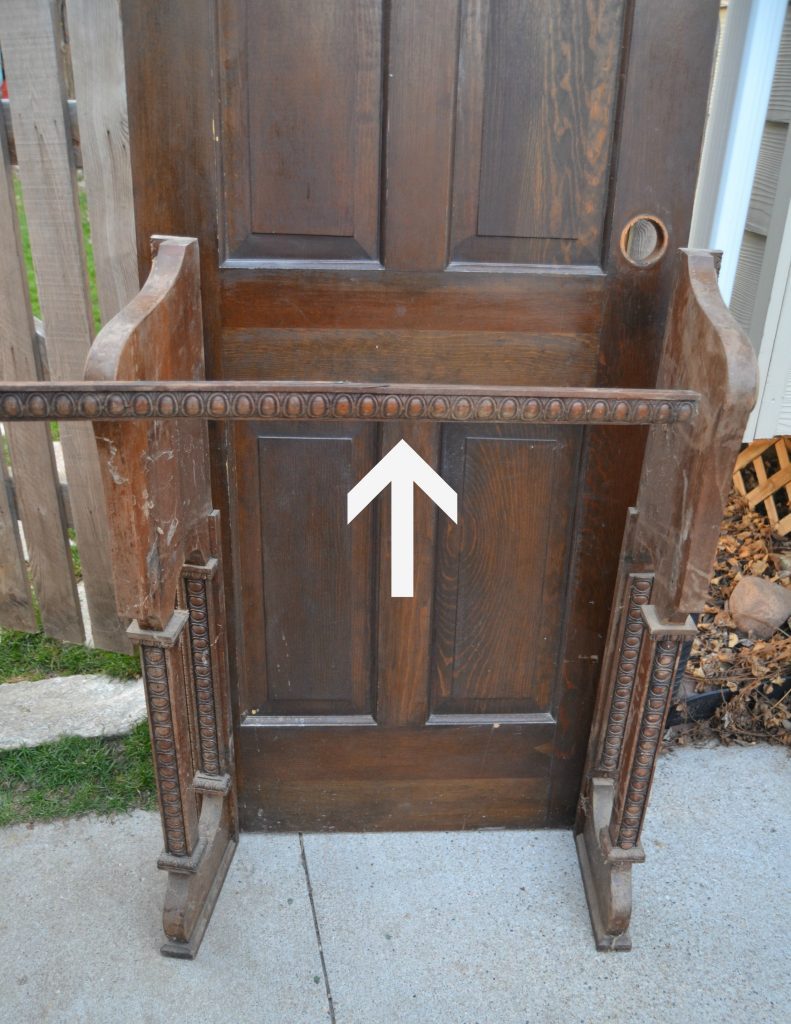 Can you see it all coming together?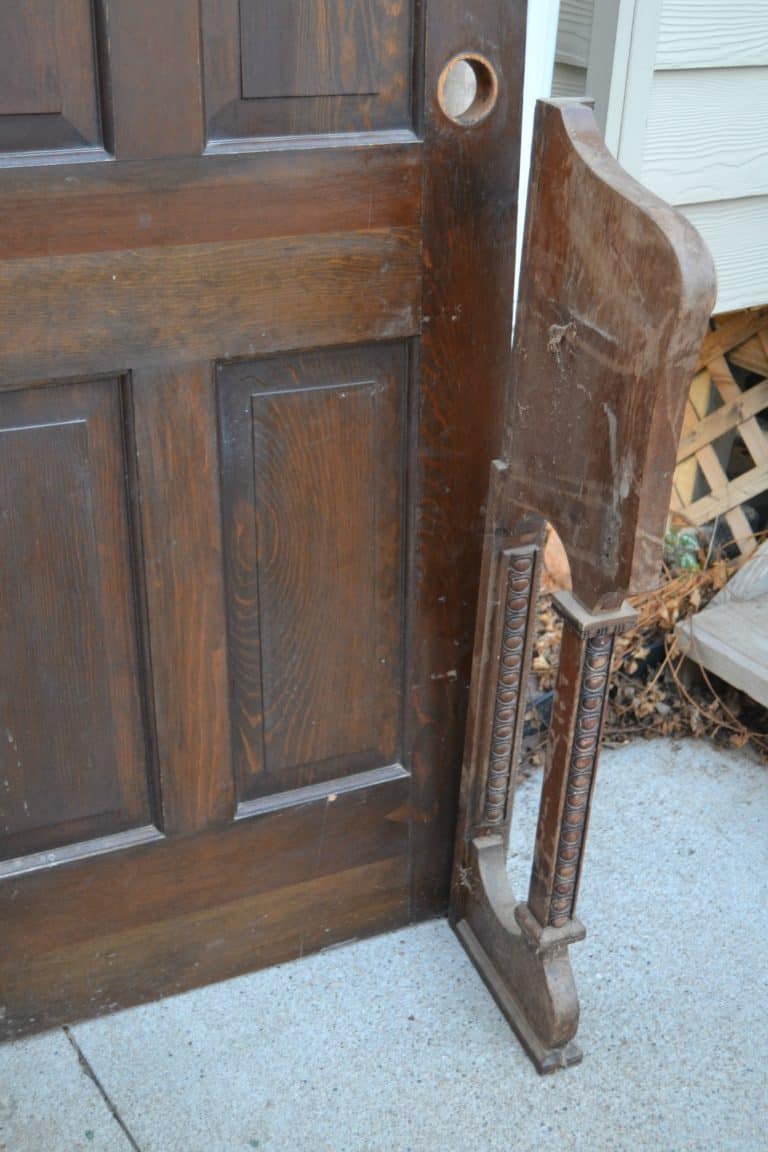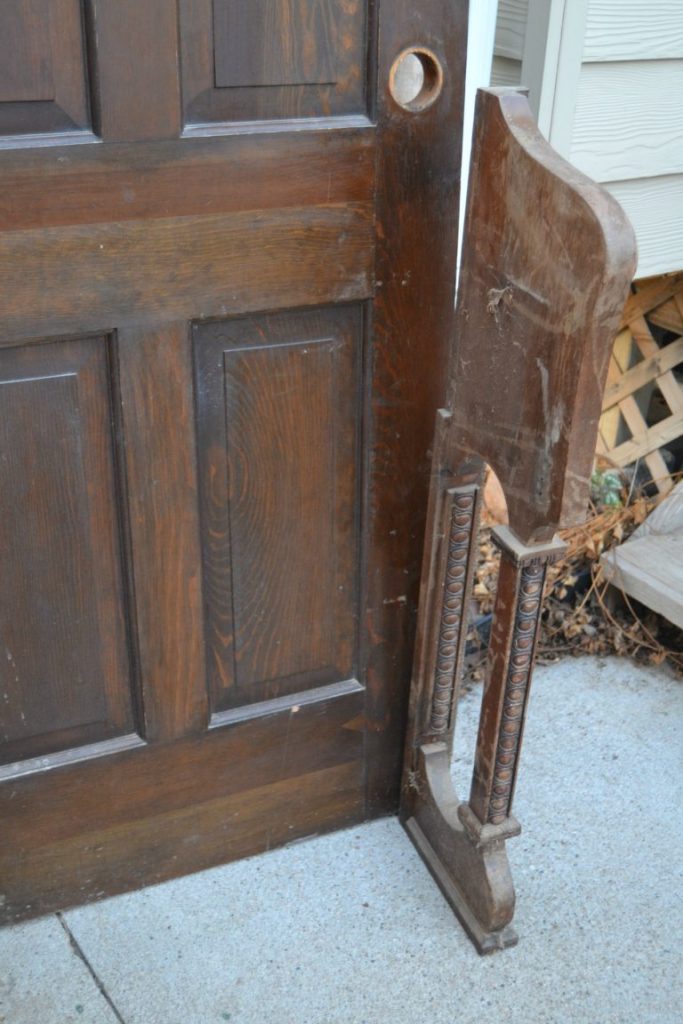 To start the transformation, we filled in the hole left over from the door knob so we could attach the organ pieces to the door. Matt just cut a piece of scrap wood to fit the hole.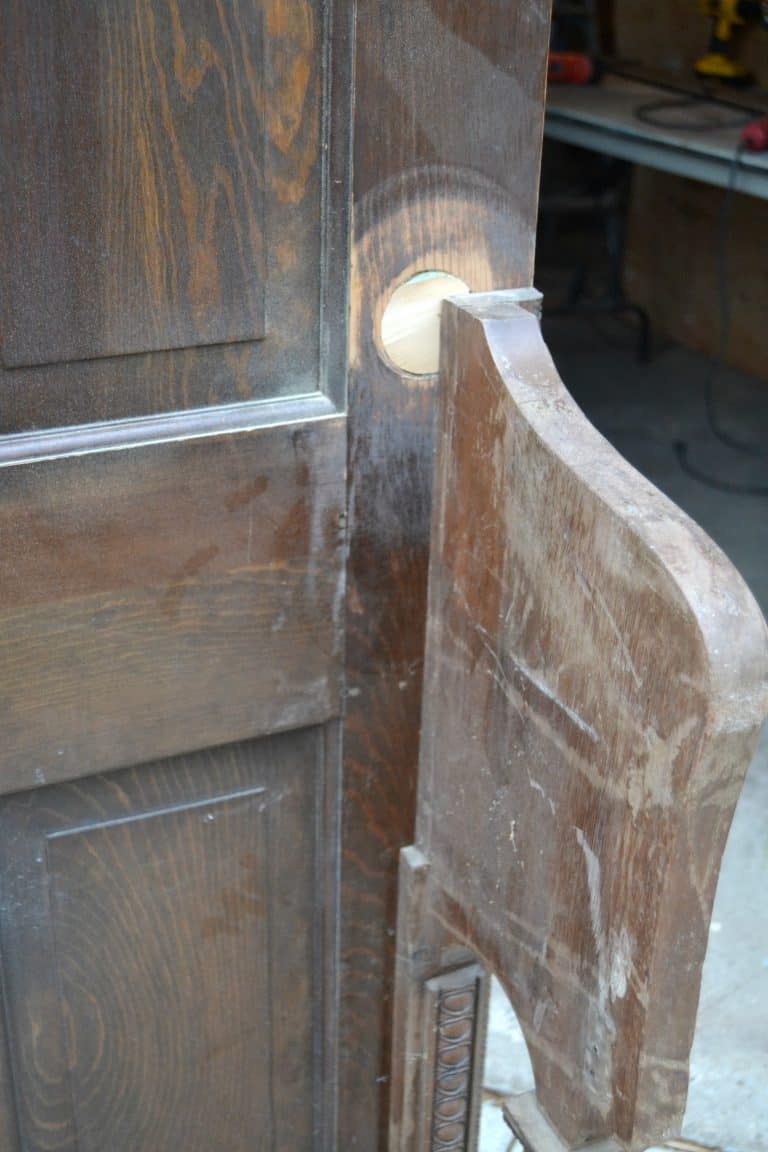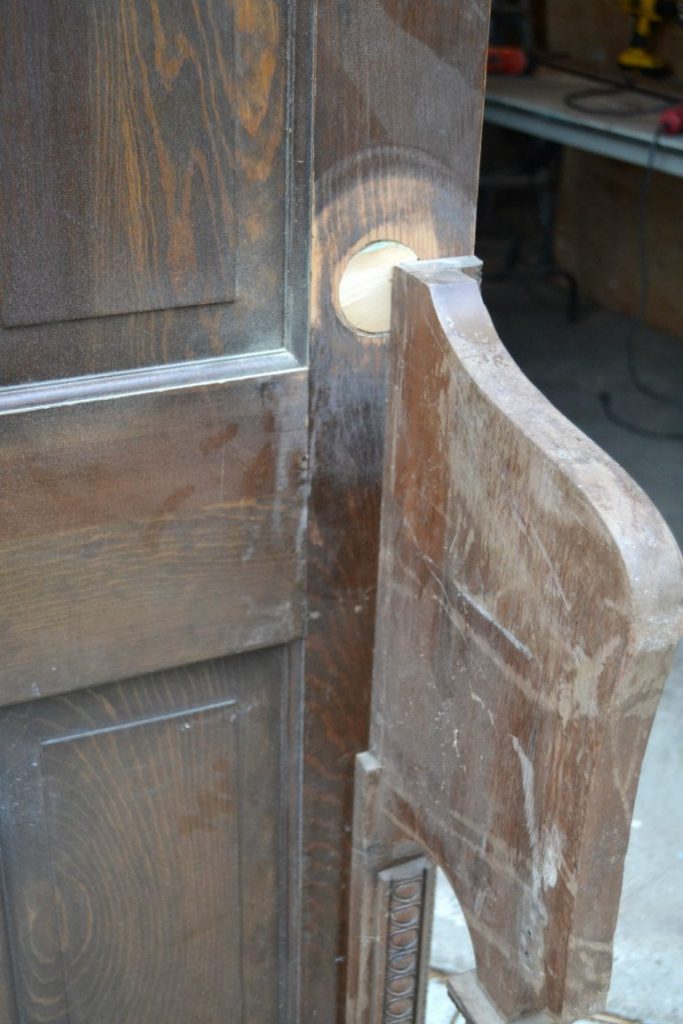 We used a scrap board from the garage for the shelf.
I stained all the "new" wood a dark color to match the color on the door and organ pieces.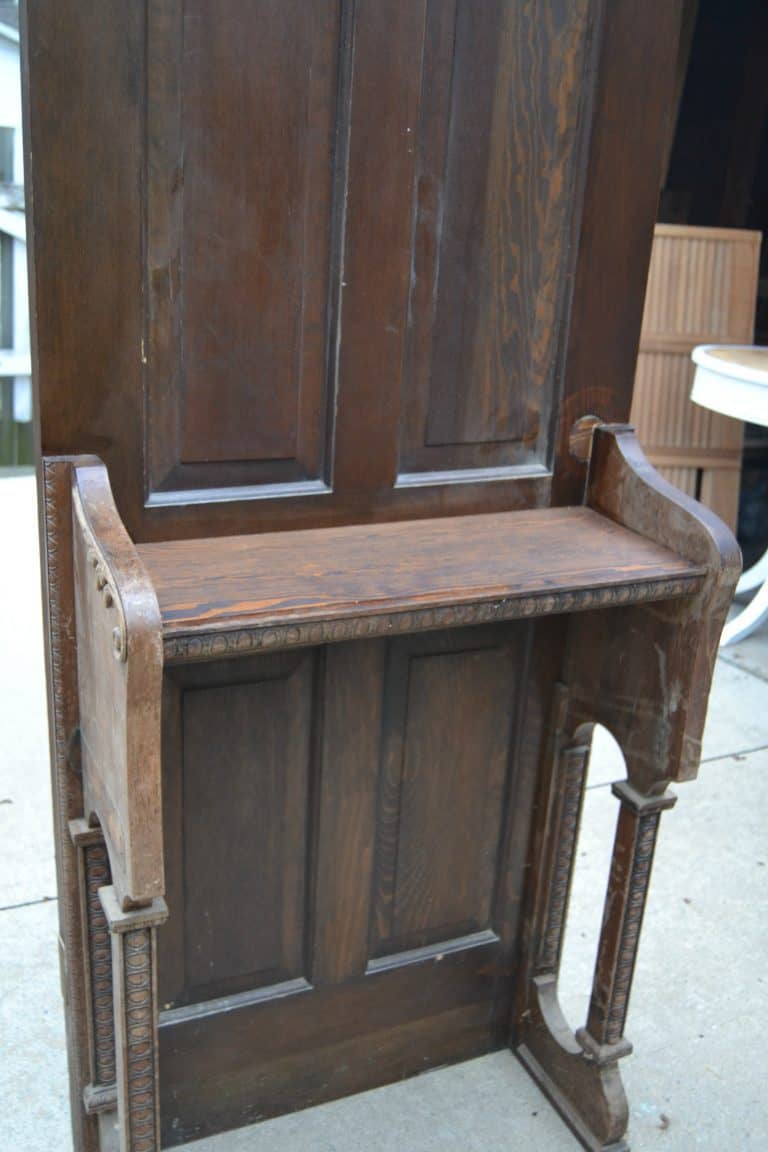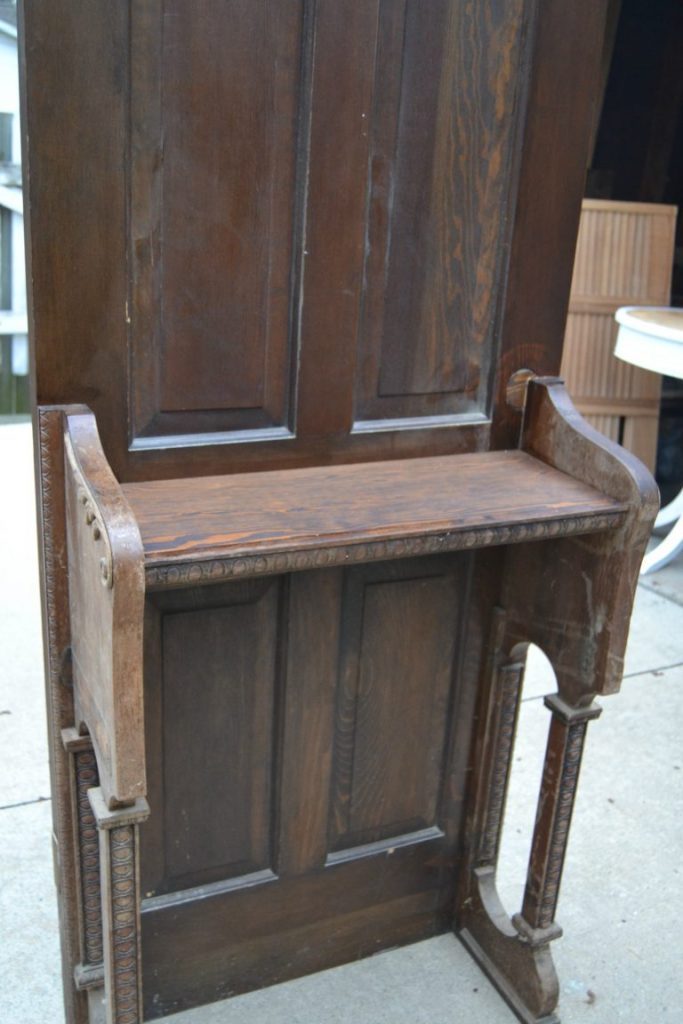 Don't you agree that this door and the organ pieces were made for each other??!!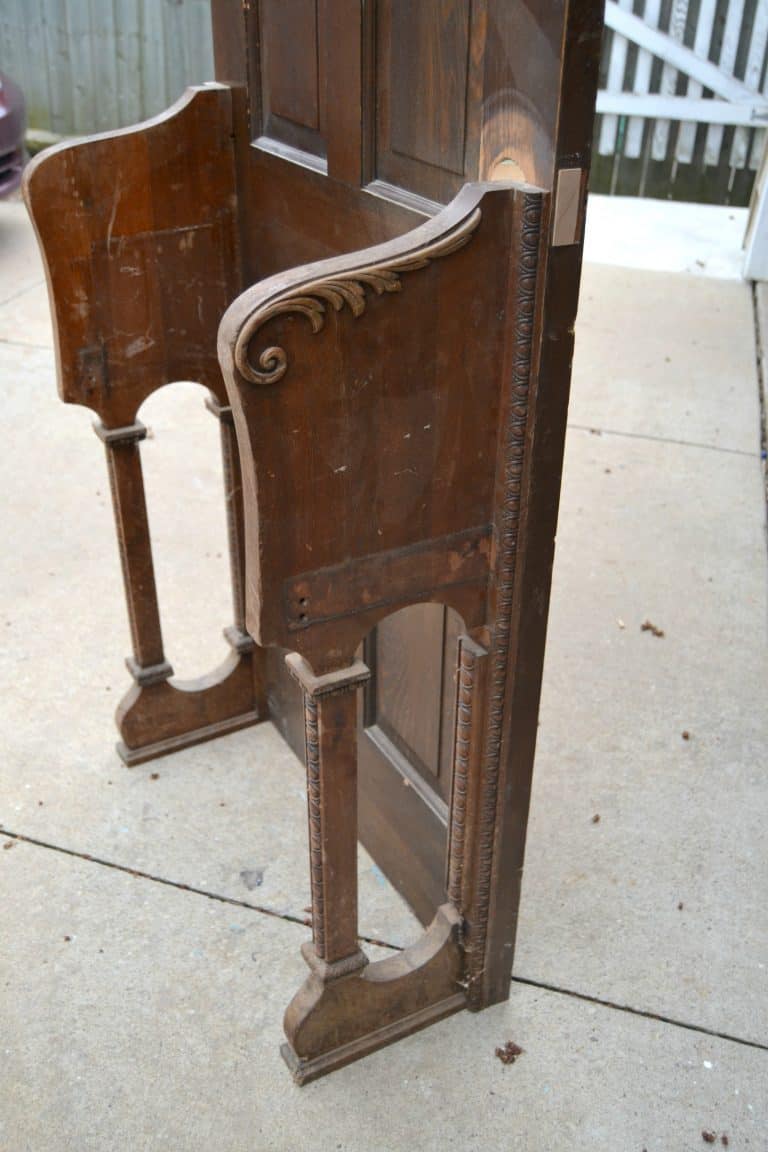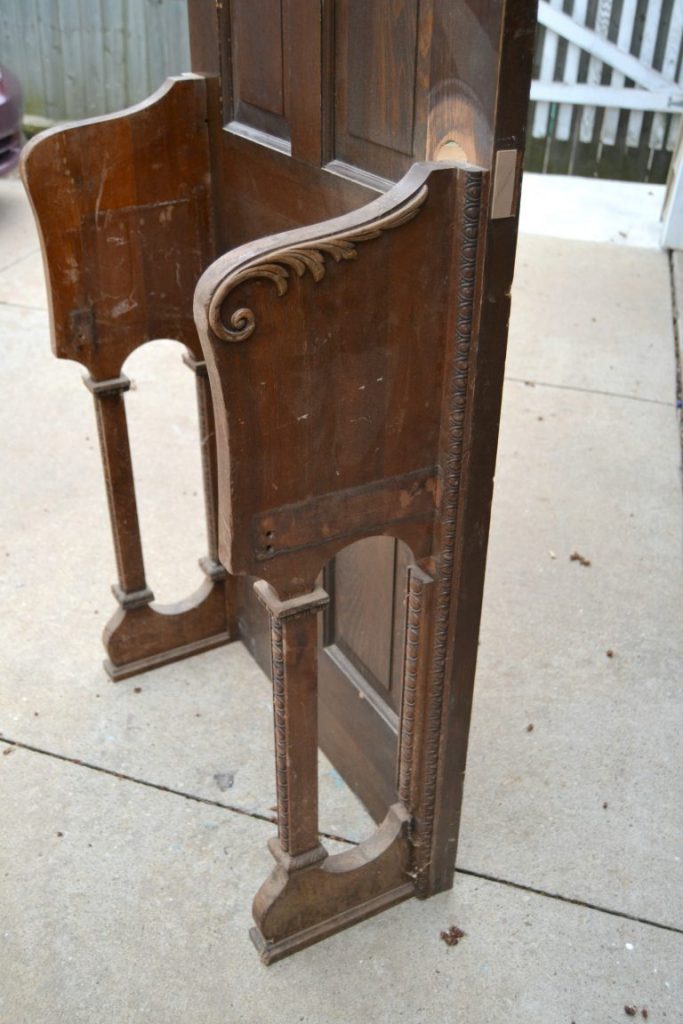 We added the shelf with wood "brackets" attached on the inside of the organ pieces.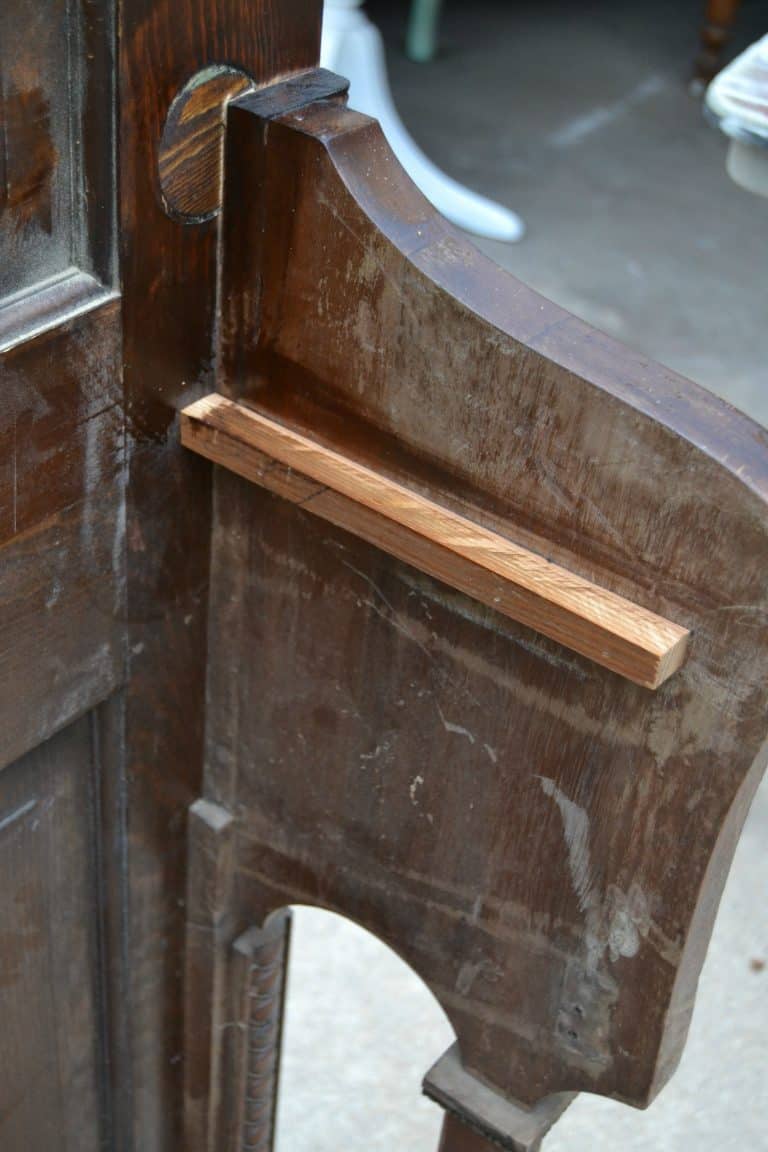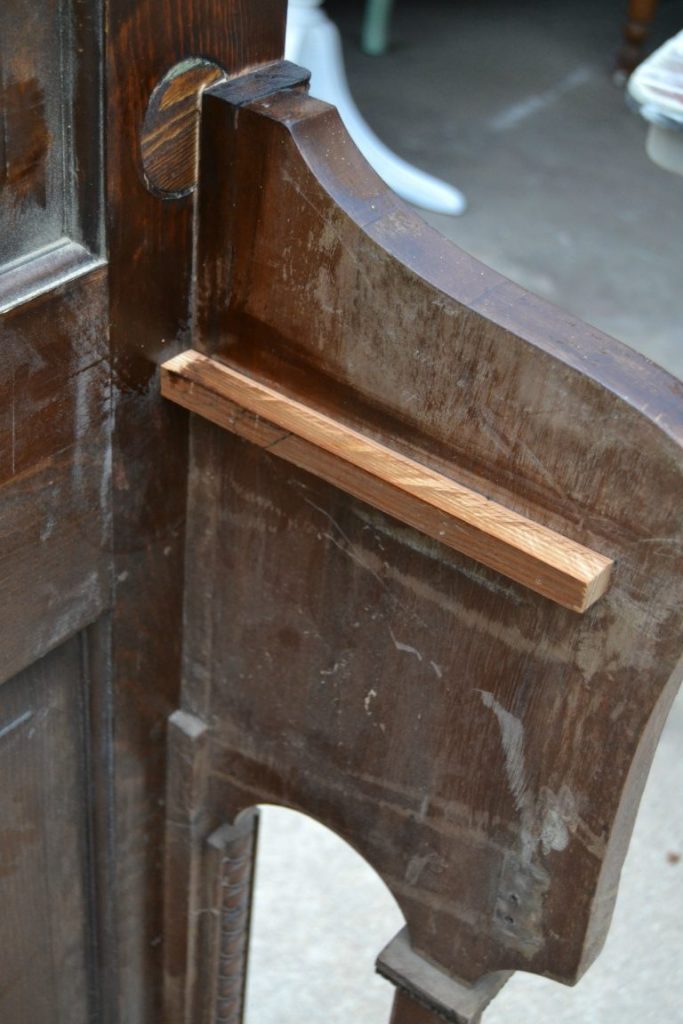 Then, we added a piece of trim from the organ to the front of the shelf.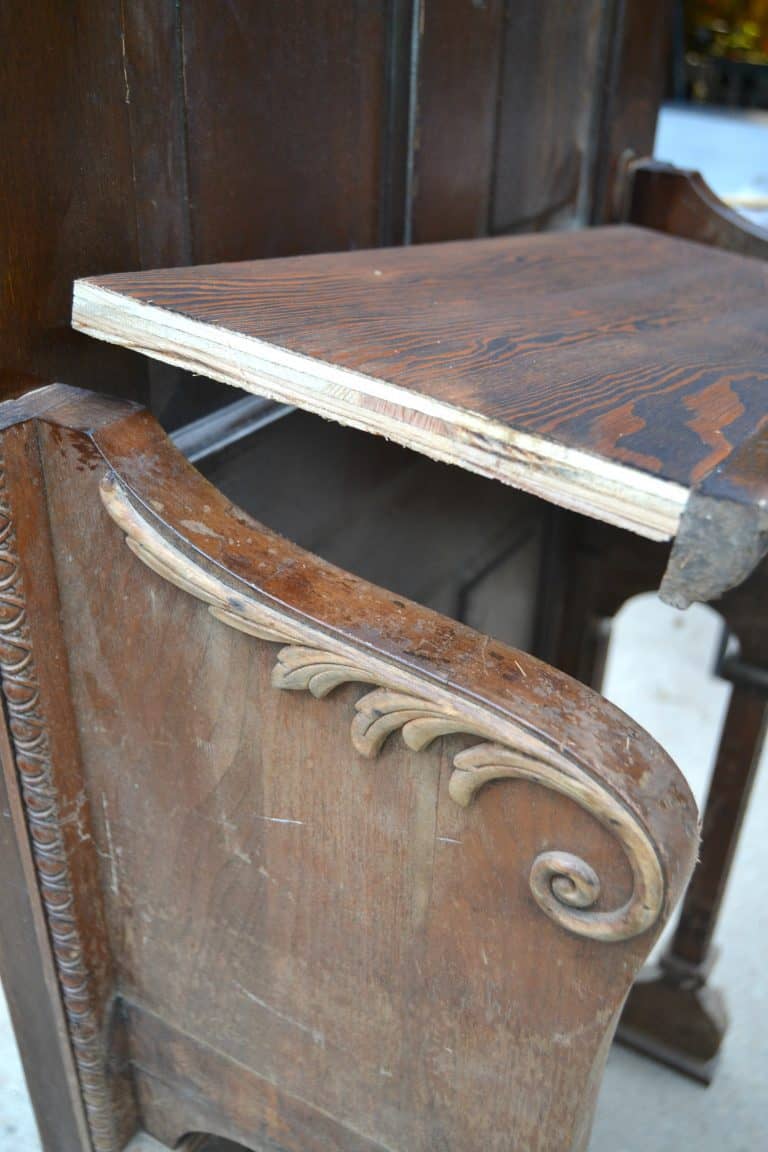 (Affiliate links are used in this post. You can see my full disclosure HERE.)
Now, it was ready for paint.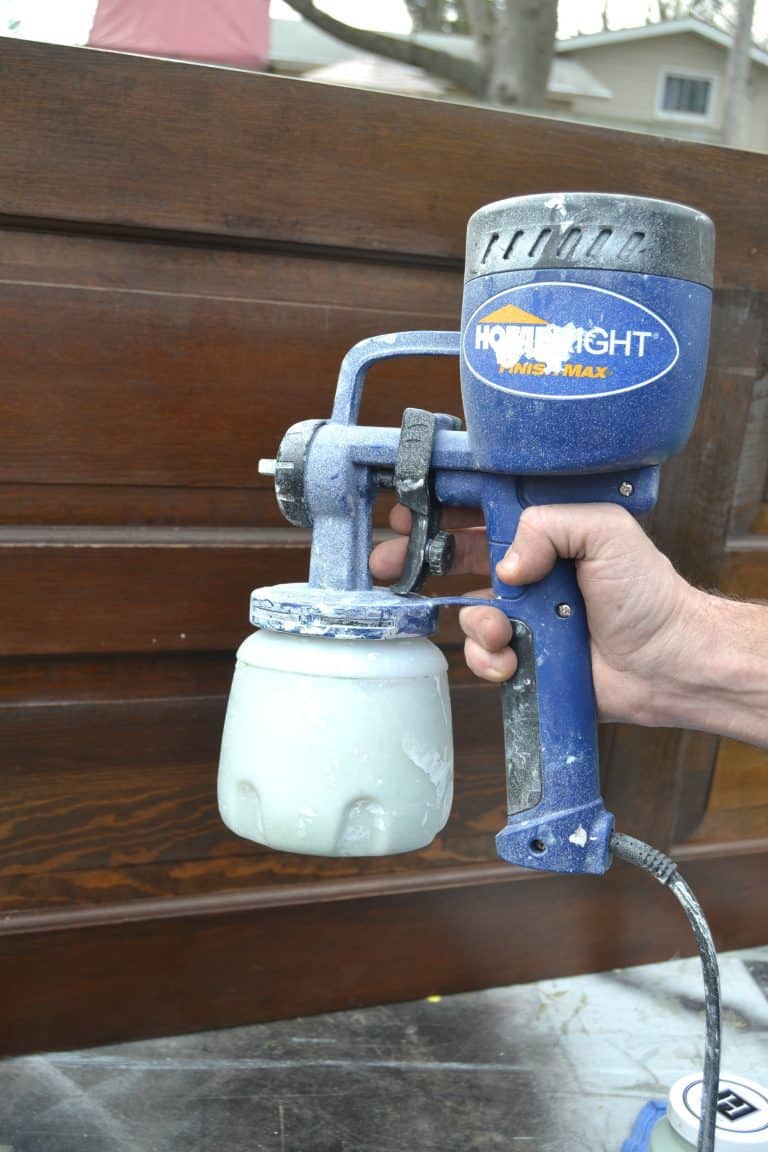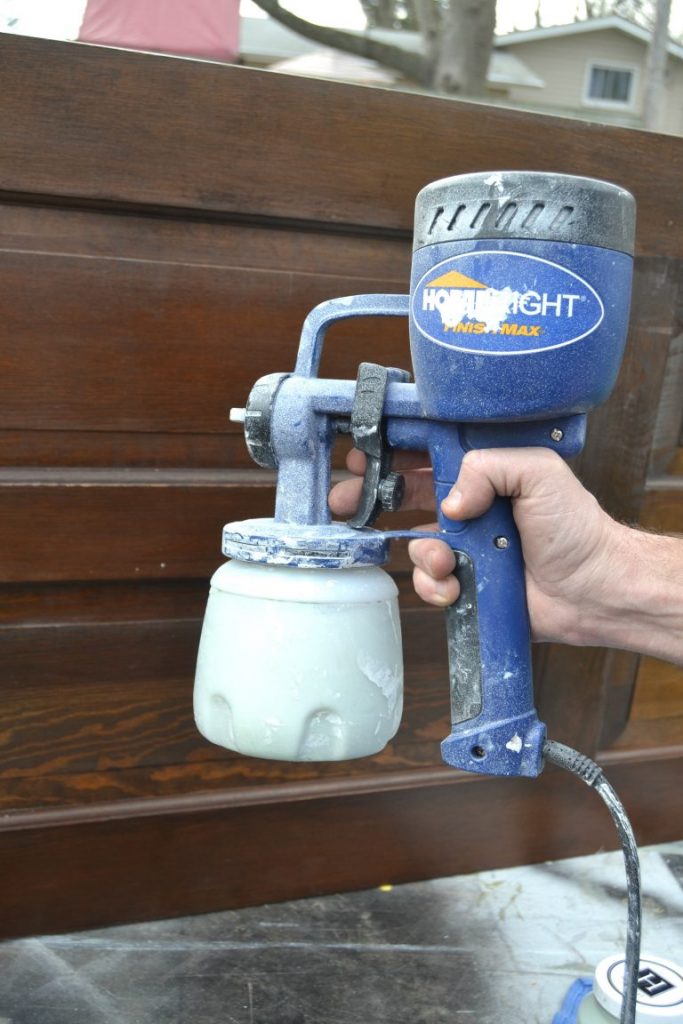 The sprayer makes the paint work easier for big projects like this.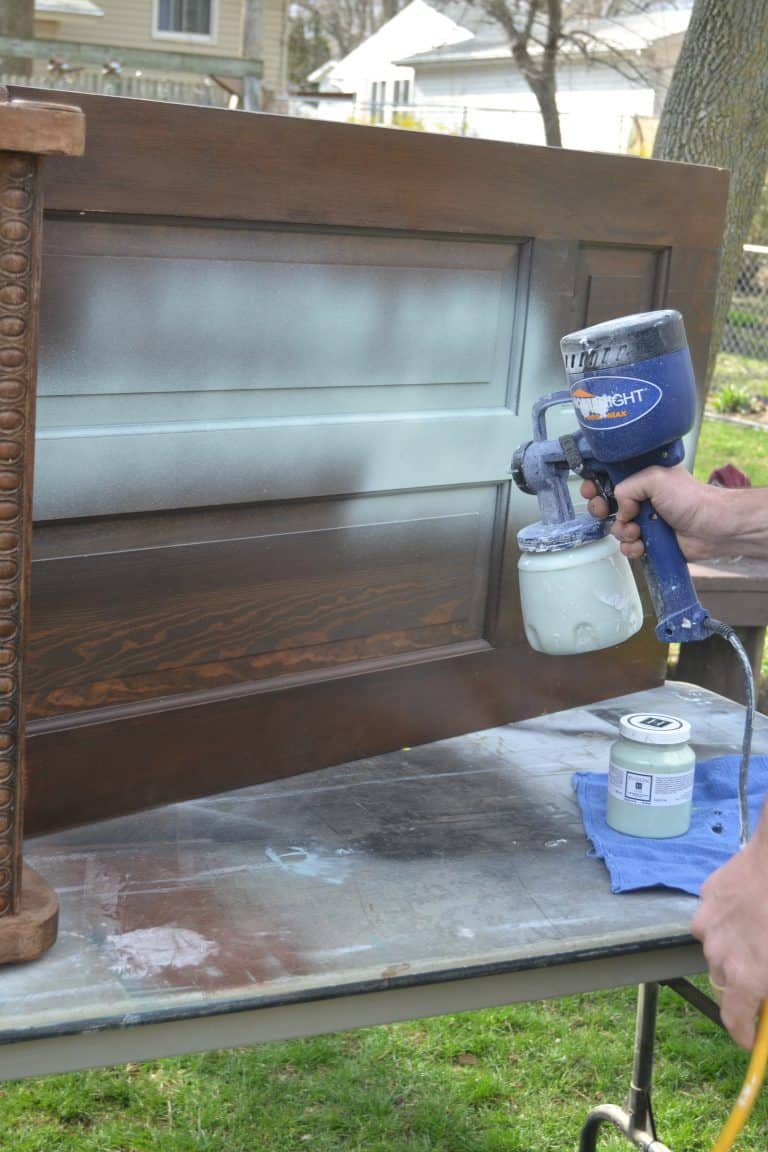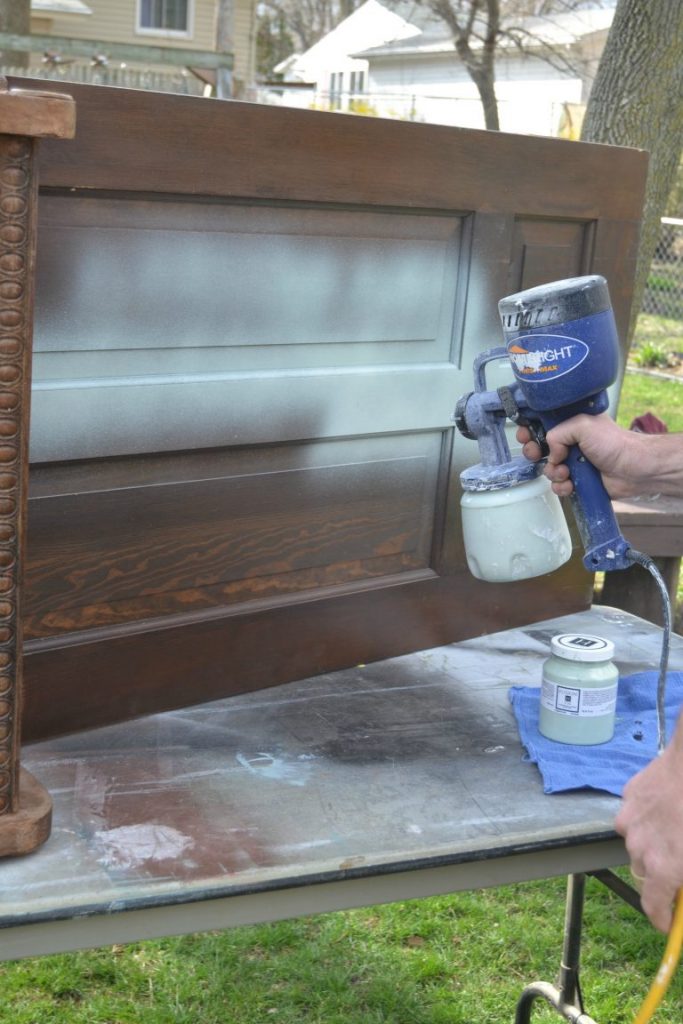 I wish I could give this paint color justice. It is not blue and it is not green. It is beautiful.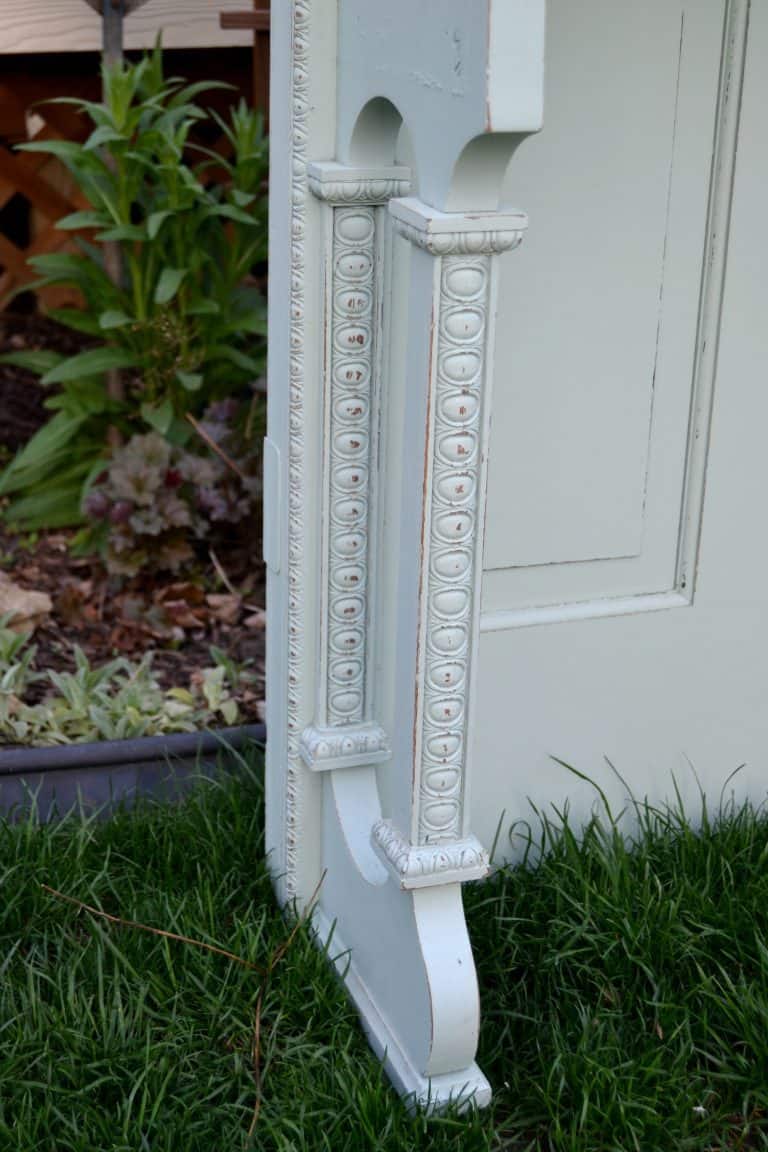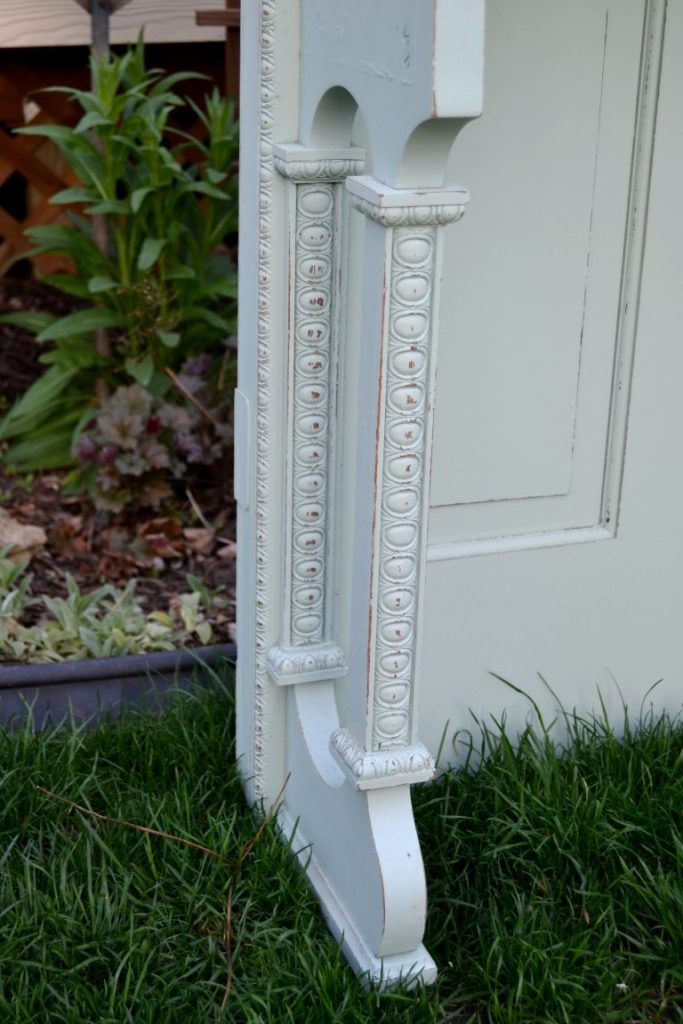 This project brought a few pieces together in such a great way. To me, it looks like they were always this way.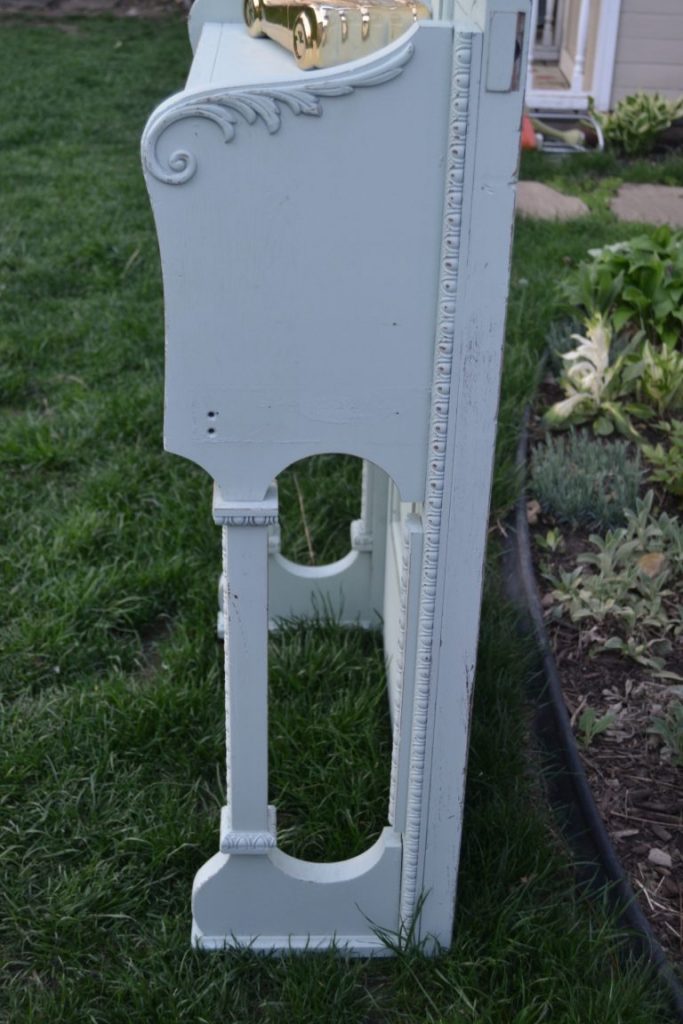 The organ pieces look even more stunning now and really make this entry table more special.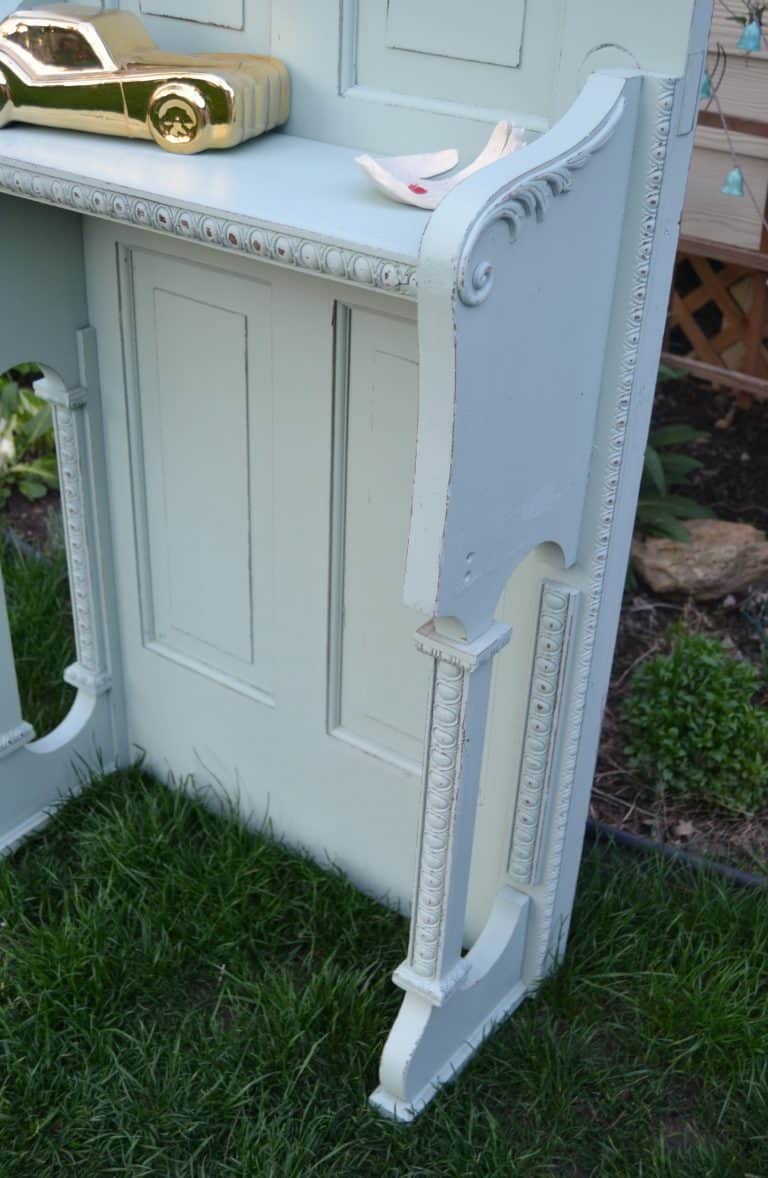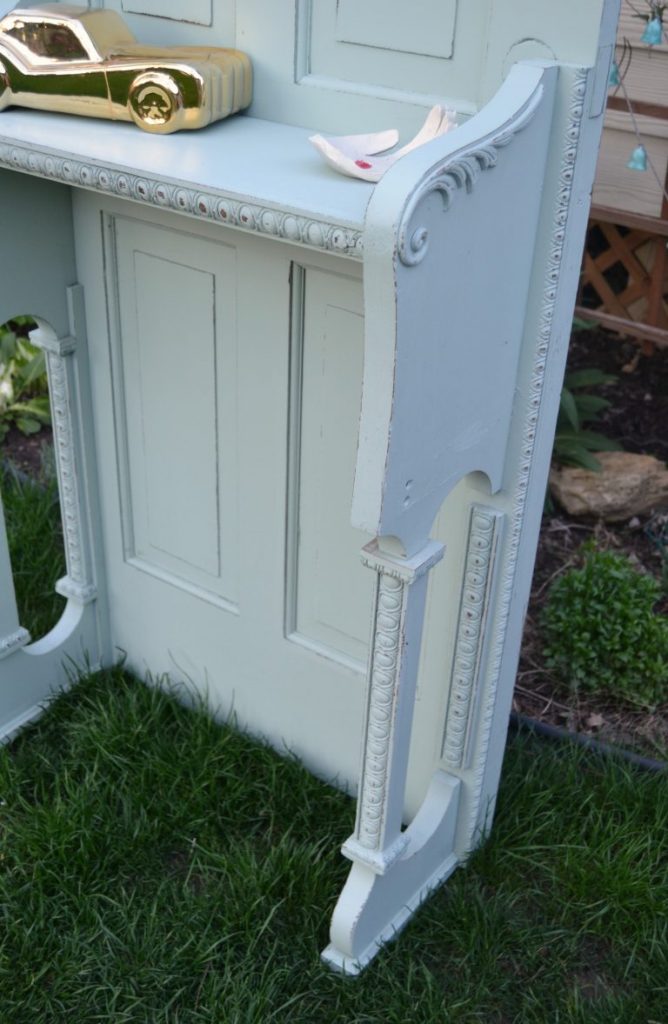 It is so nice to be able to work outside again so I had to take pictures of this lady in our back yard. 🙂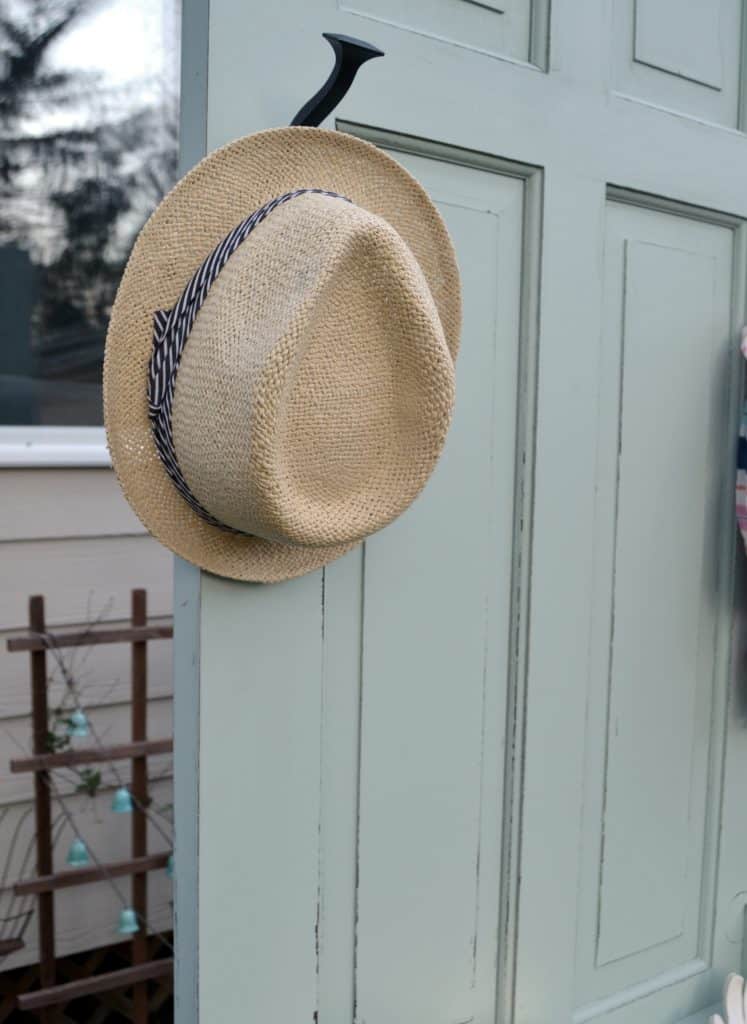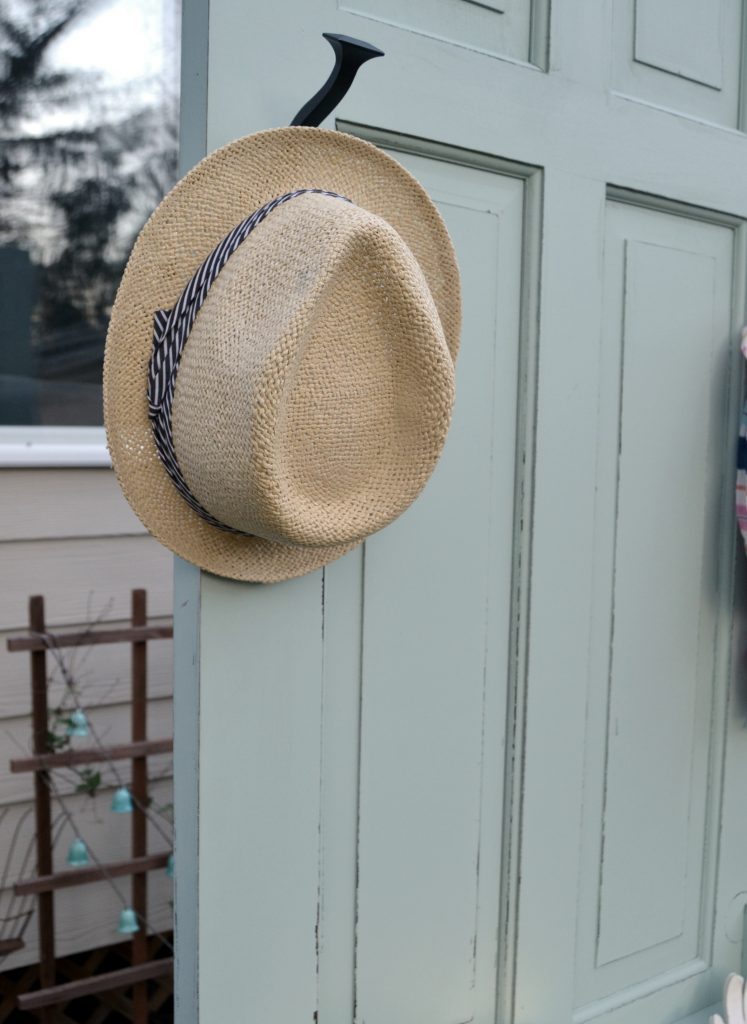 We added hooks to the entry table to hang all the necessities when you come in the door.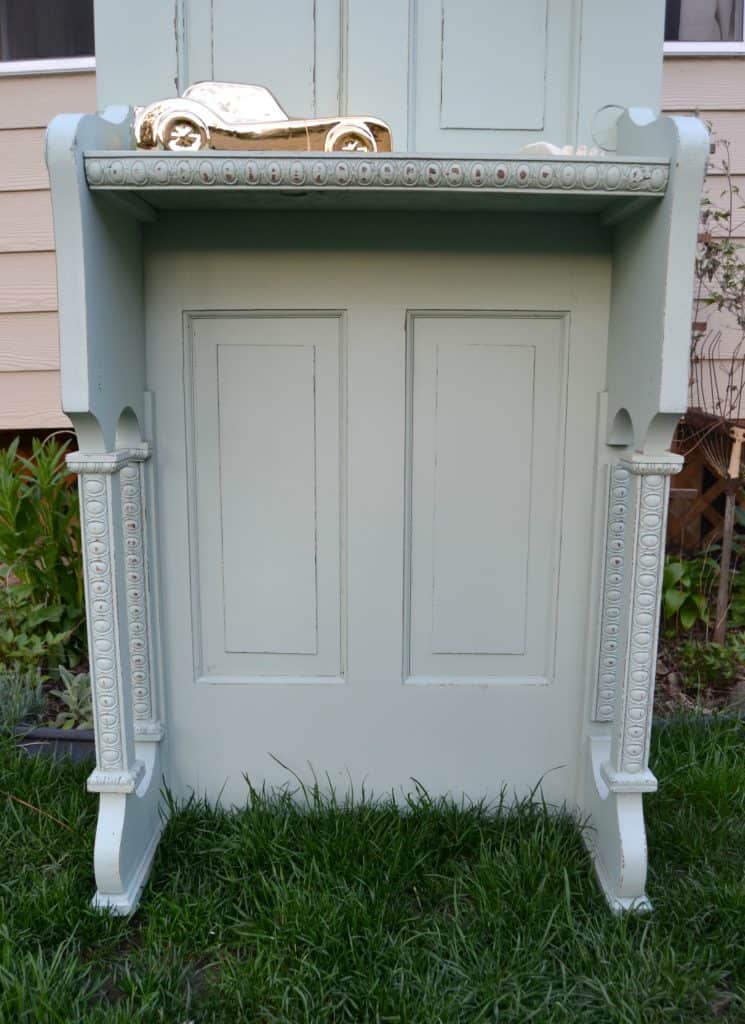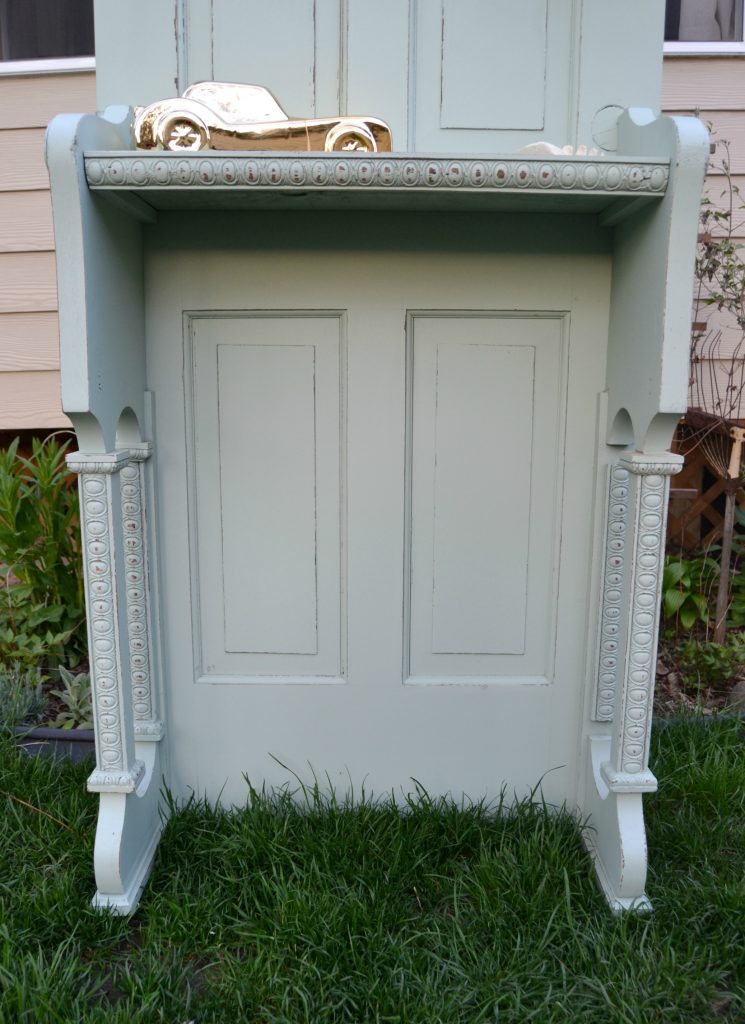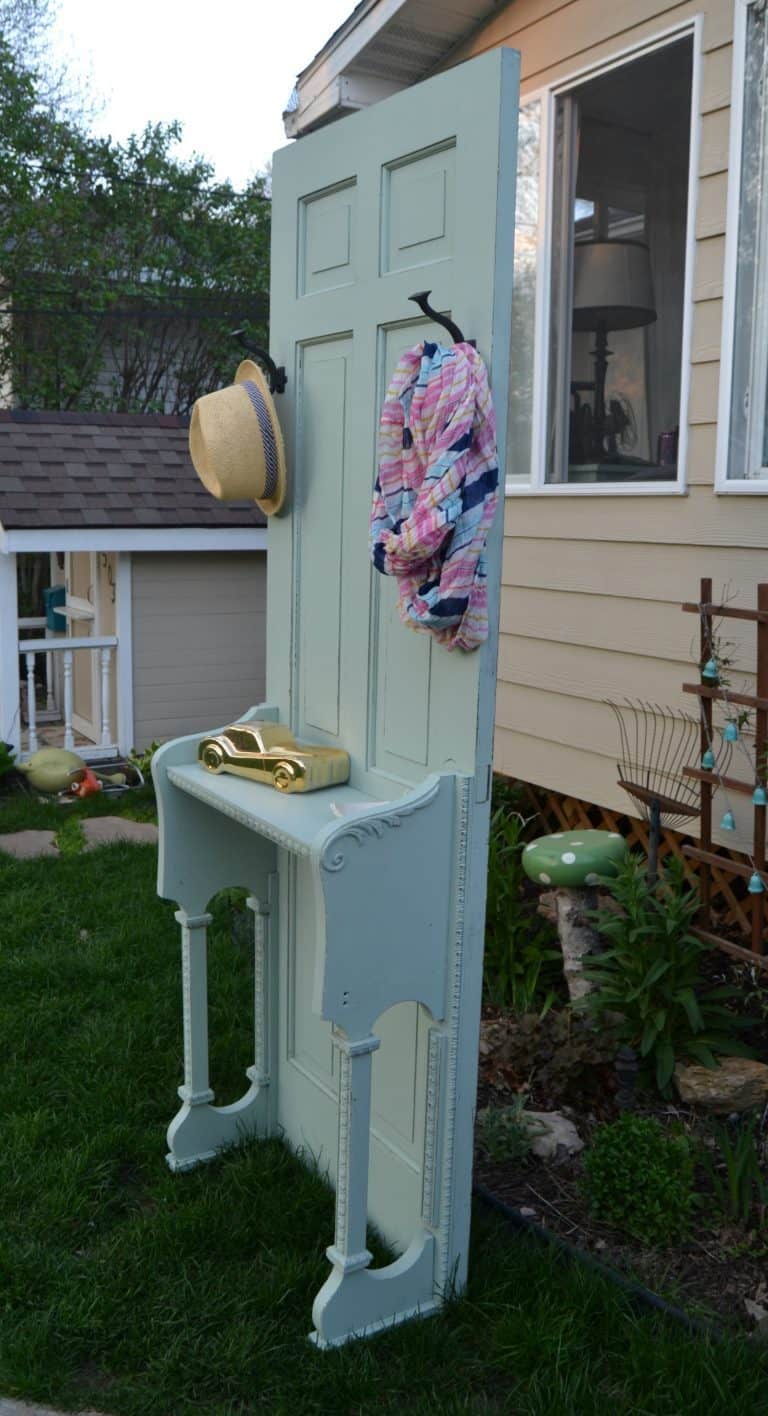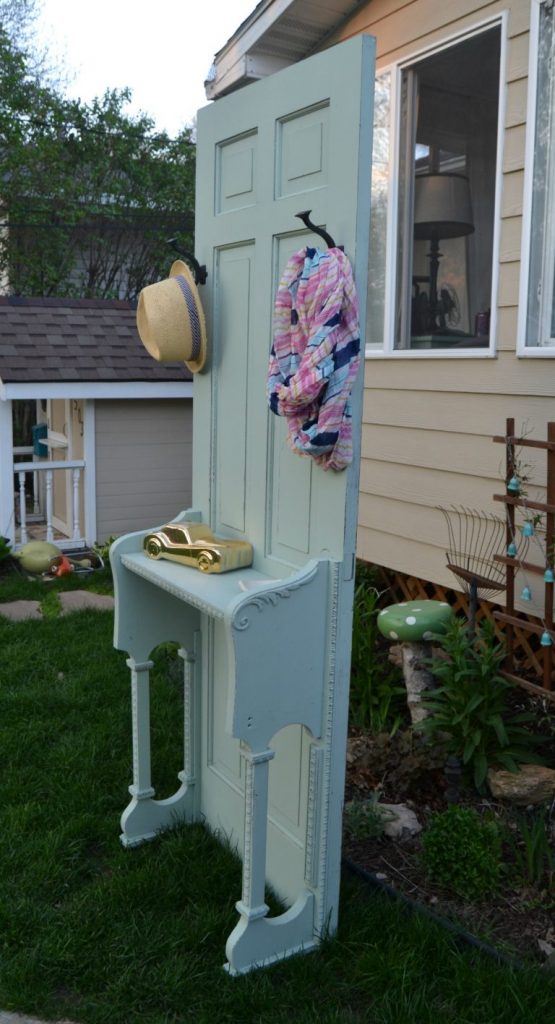 What would you have done with the organ pieces? Do you love to rescue cast away pieces? What has been your favorite piece?
If you don't have time to make an entryway table, I found some amazing options online:
PIN THIS POST!

If you liked this Repurposed Entryway Table, you will also like these repurposed ideas:
DIY Window Shelf that saved me $324
Architectural Salvage For The Entry
Repurposed Chairs Become Wall Decor In Entry