Repurposing is always a fun project for me. Whenever I am out and about, my mind races with different ways I can use and make things that I see and love. Coming up with creative ways to make functional pieces from cast offs in your home, attic and garage is something I am passionate about and I am always excited to share my latest creation with you here. This time around, I am sharing the cutest repurposed wood planter idea.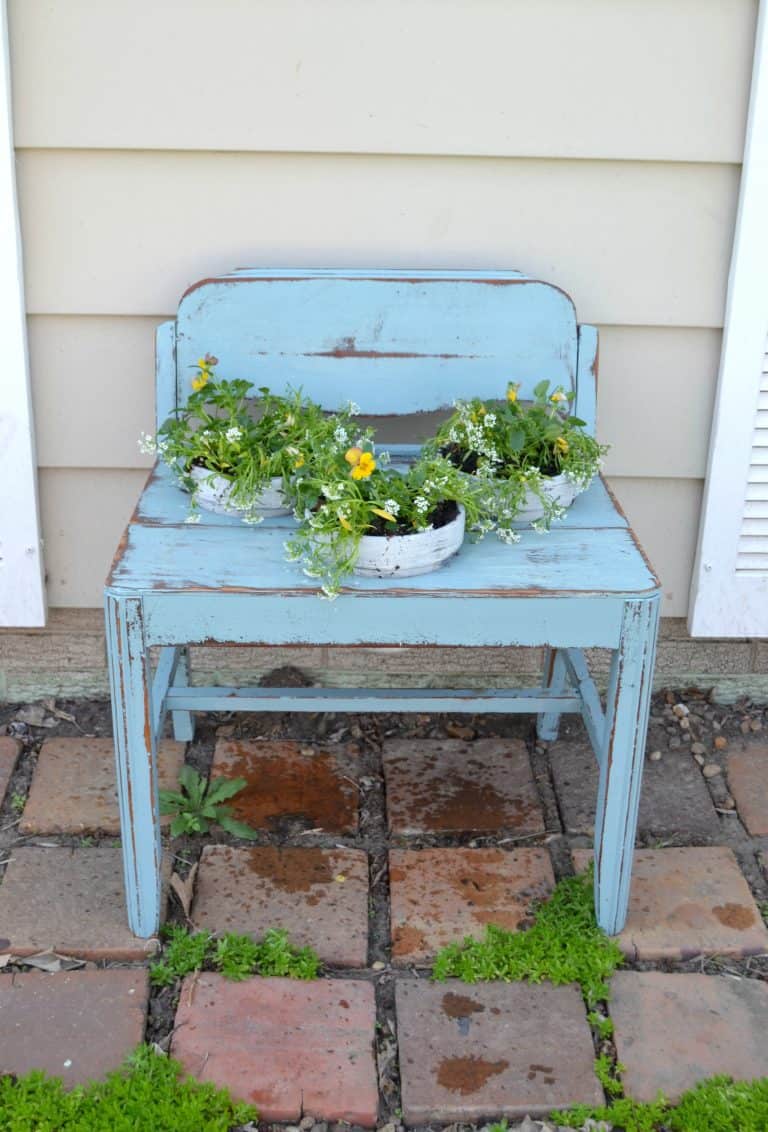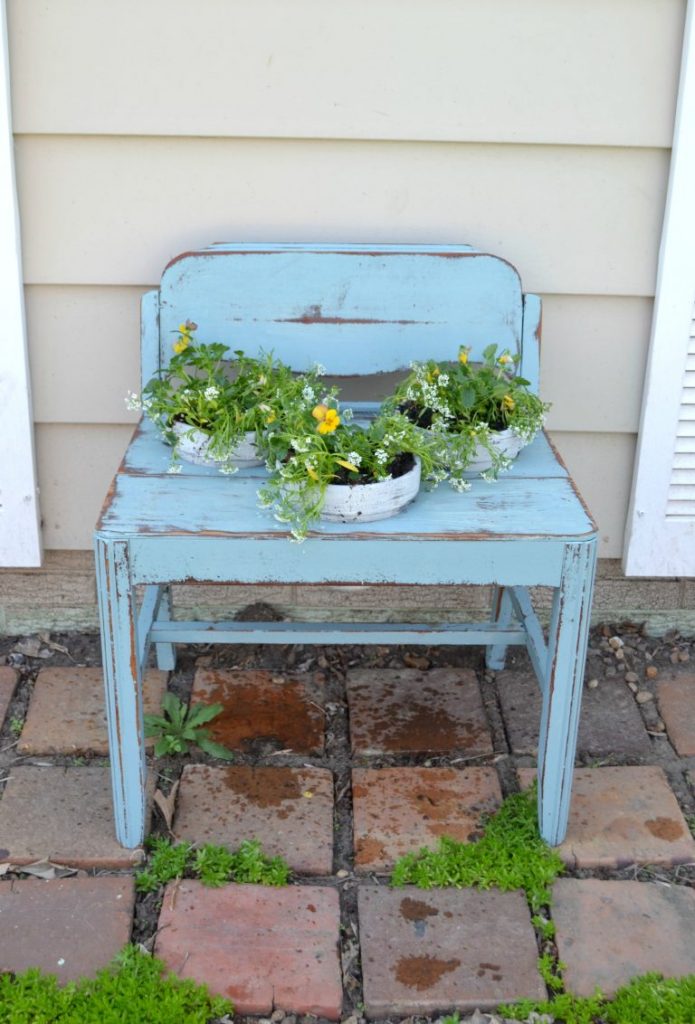 When this wood planter idea came up, I had tons of ideas, but I really wanted to use things I already had and things that have been in my "stash" for a long time.
This little bench has been in our garage for over a year.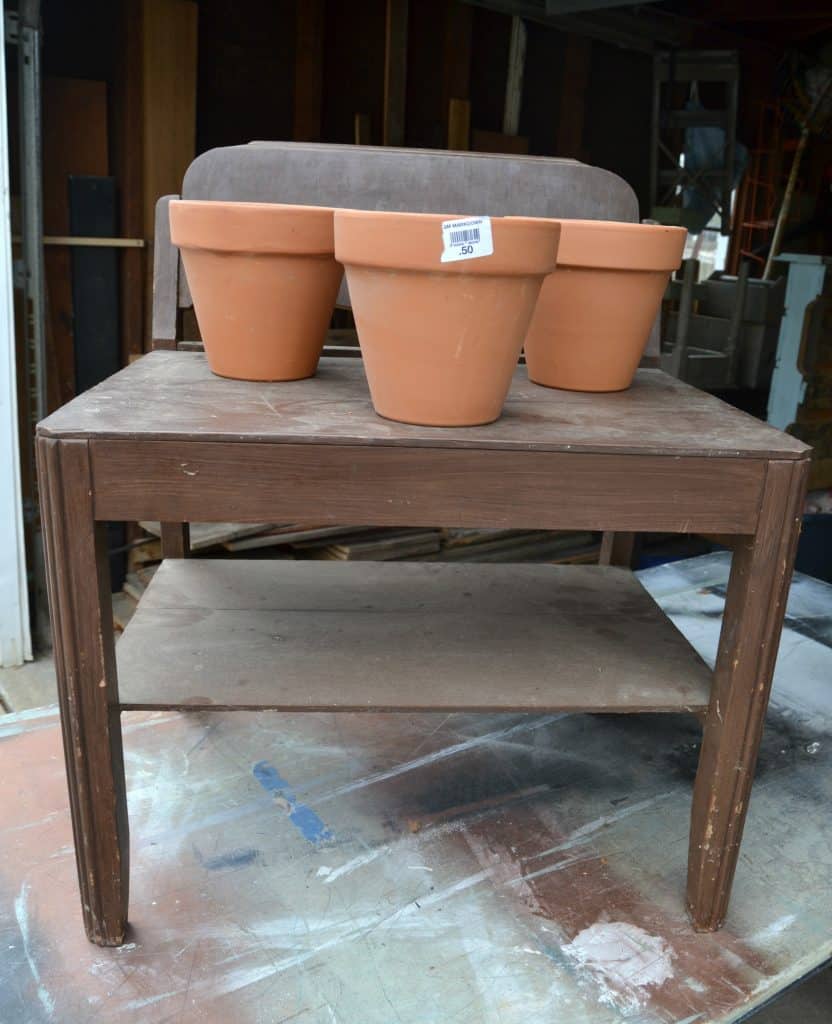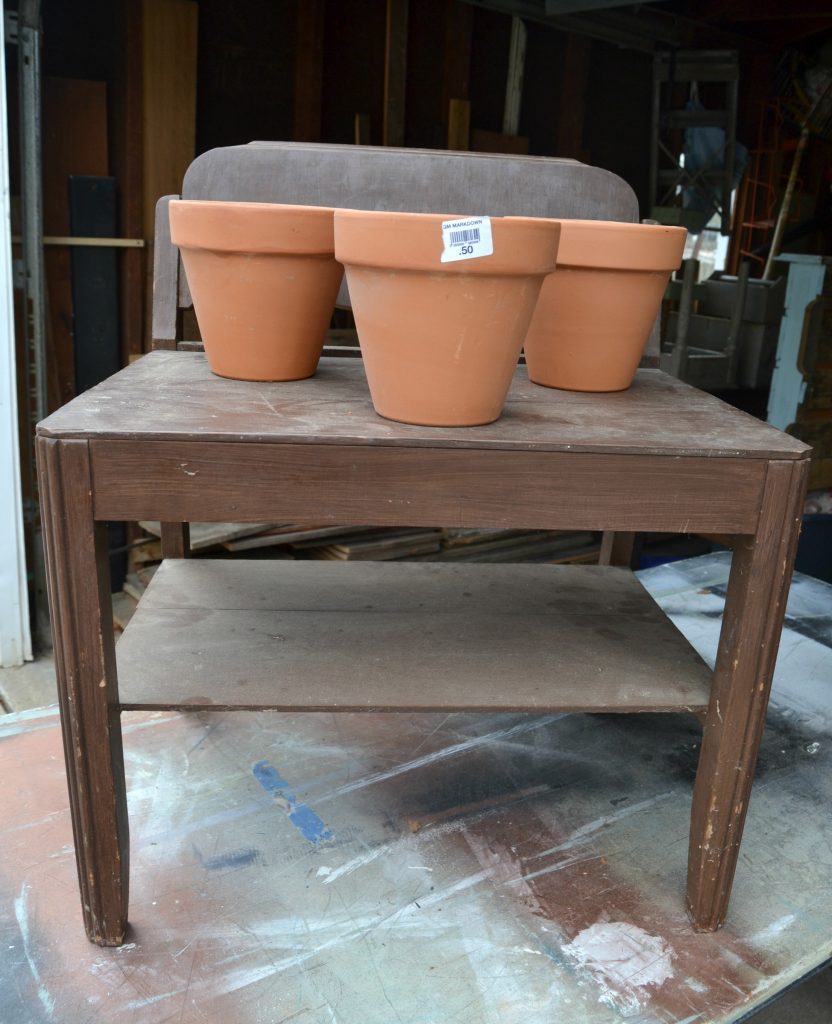 As I was cleaning out the garage to get ready for our spring yard sale, I almost put a price tag on this bench. Then, I came across some pots I picked up on clearance last year. The bench was the perfect size to fit three of the pots and my Upcycled Planter project was underway.
(Affiliate links are used in this post. You can see my full disclosure HERE.)
Supplies used to make this Repurposed Wood Planter:
"Heirloom" Fusion Mineral Paint
Small bench
Paint brush
To turn this ugly brown bench into a spring planter, we turned the pots upside down and traced around them.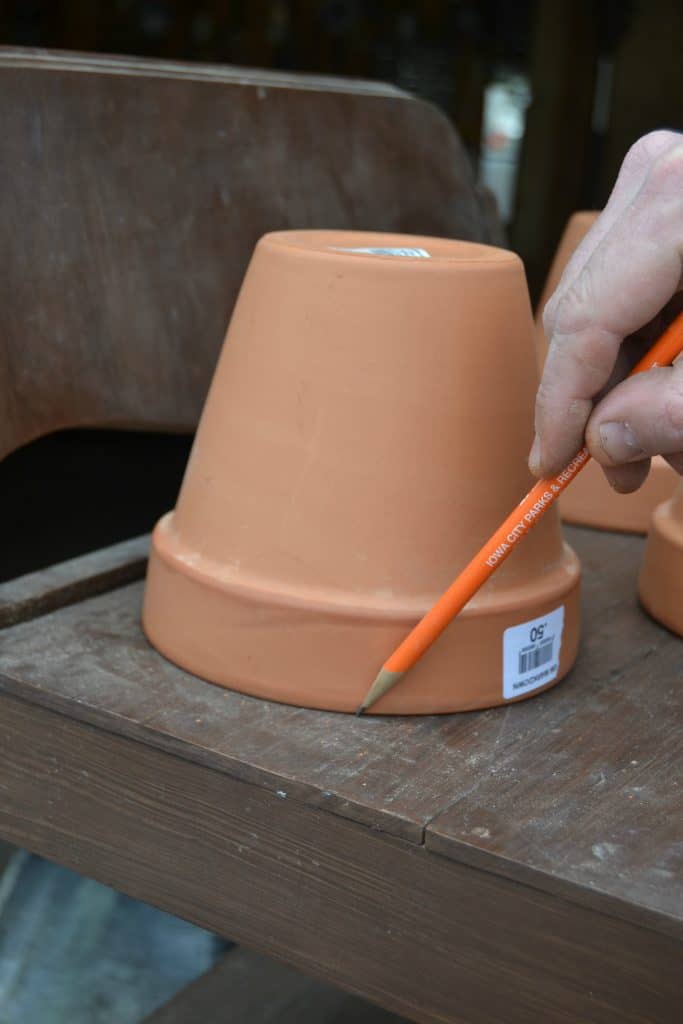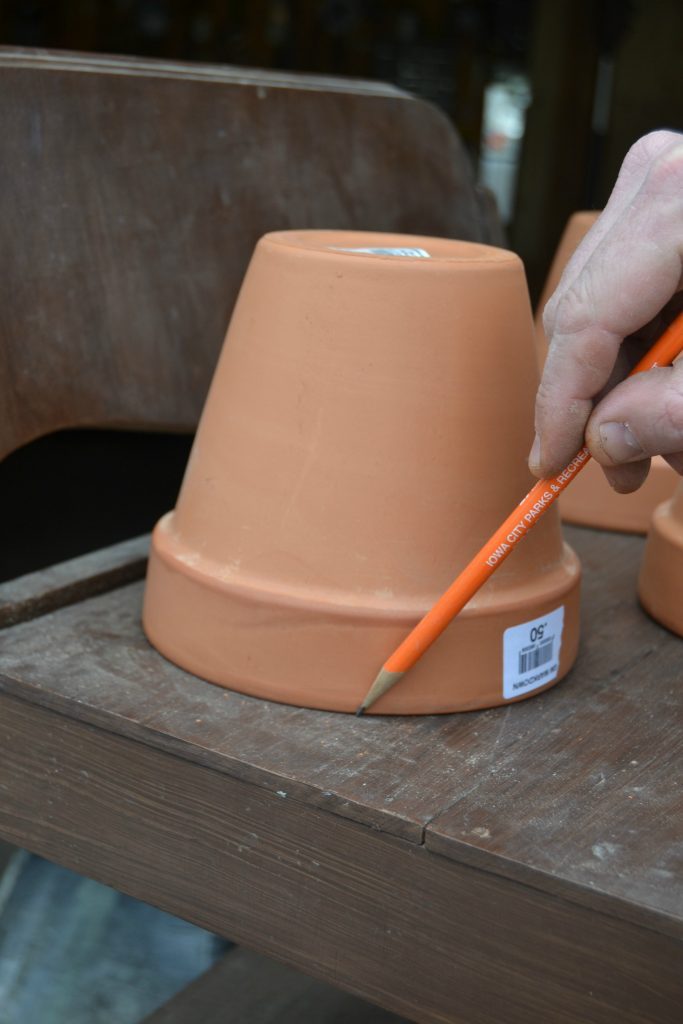 Then, we measured inside that circle to make a smaller circle. This ensures the pots fit inside, but don't fall through.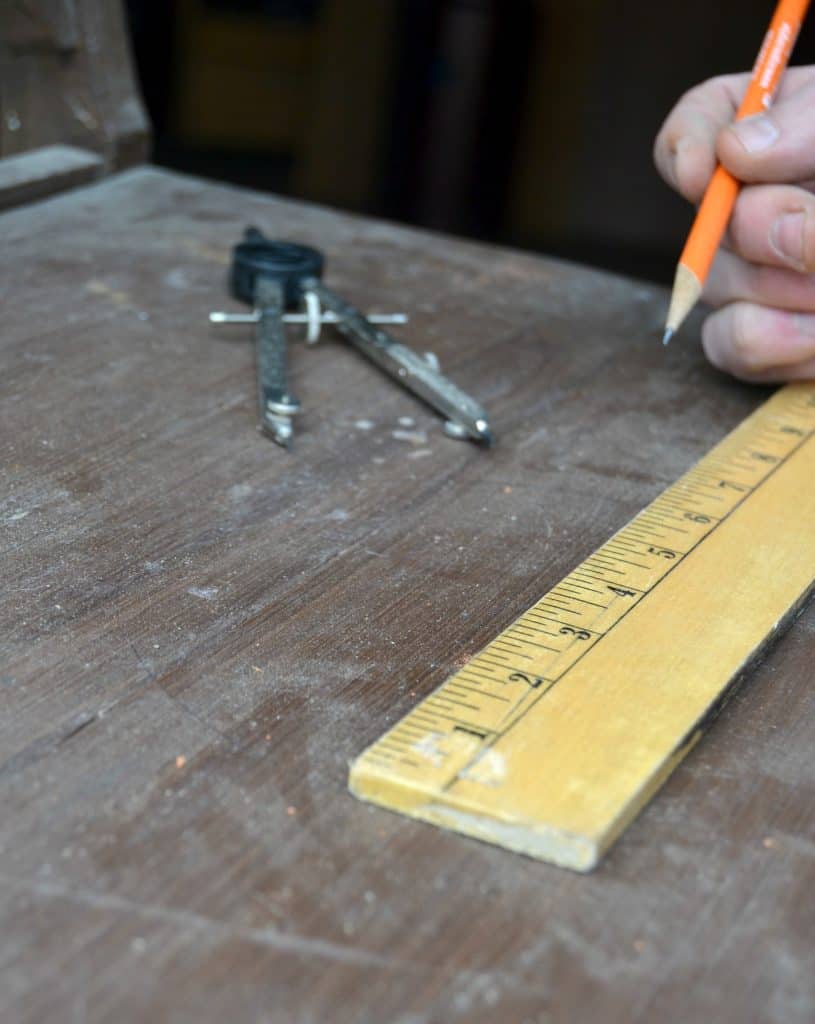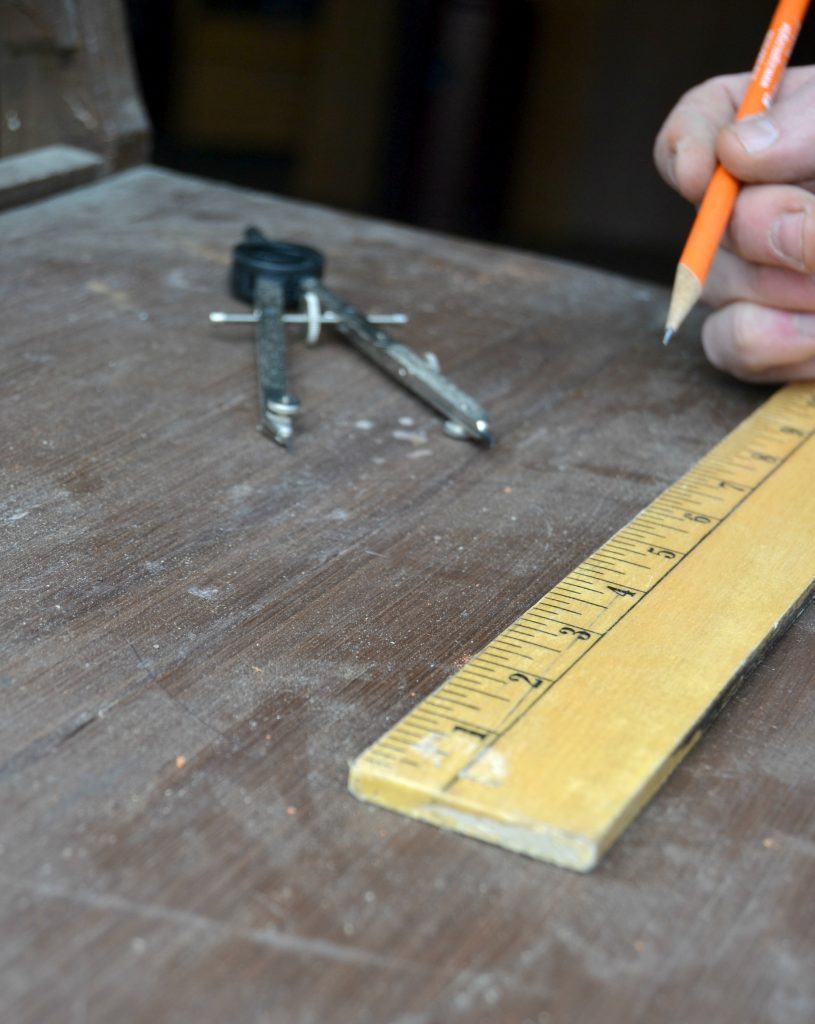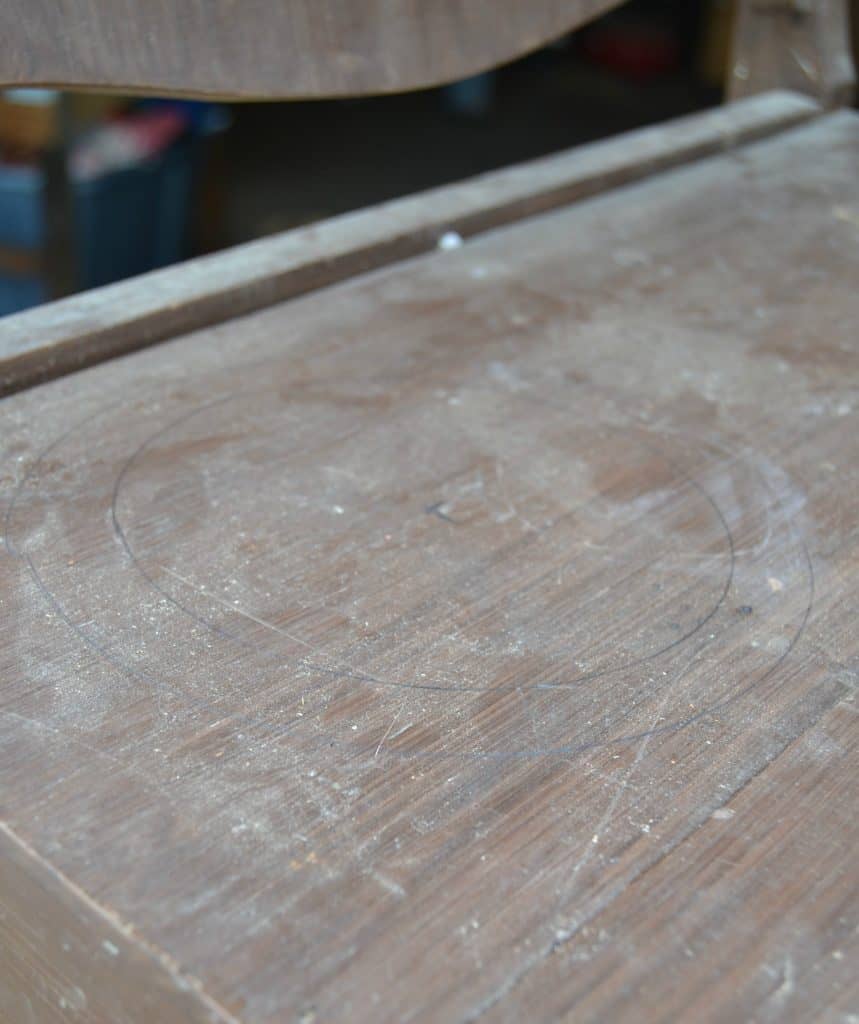 To cut the holes out, we first drilled a hole in each one.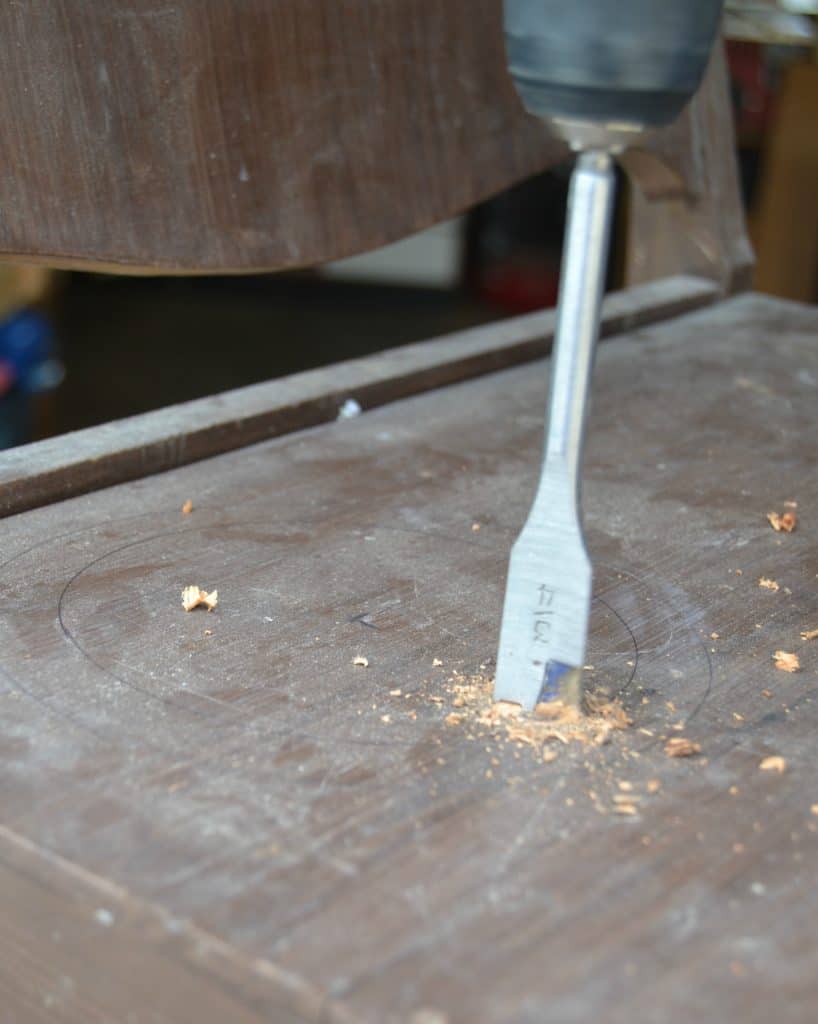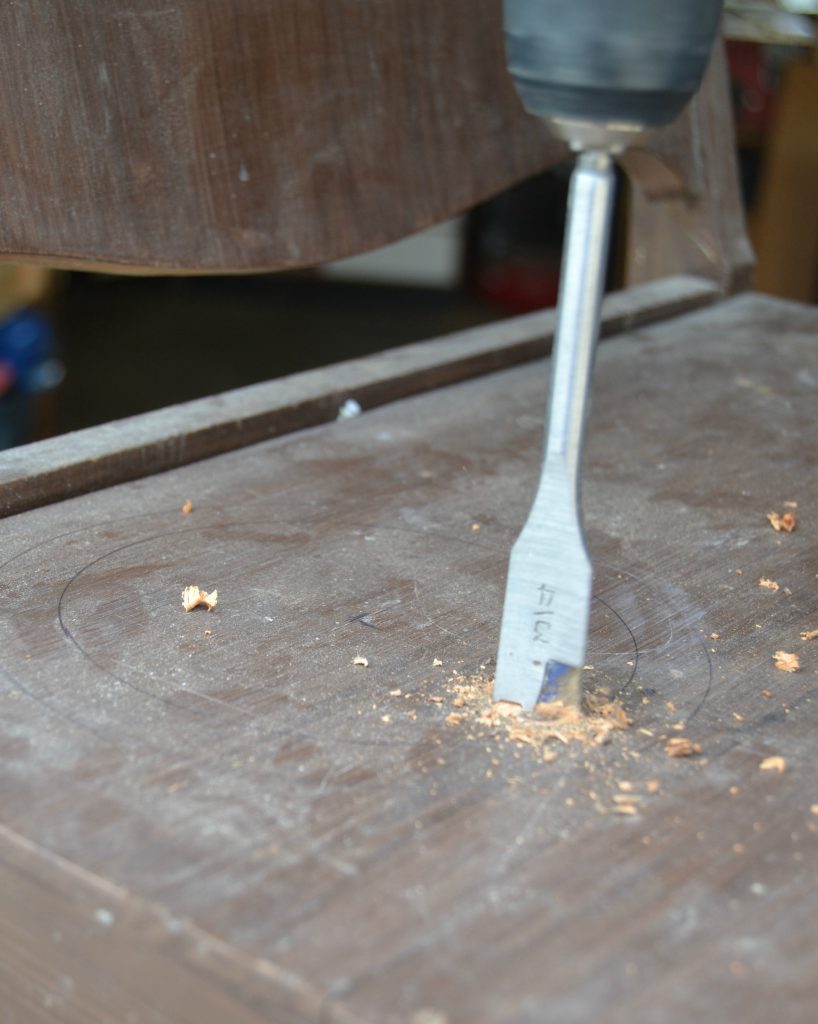 Then, we used the jigsaw inside the drilled holes to cut the circles out.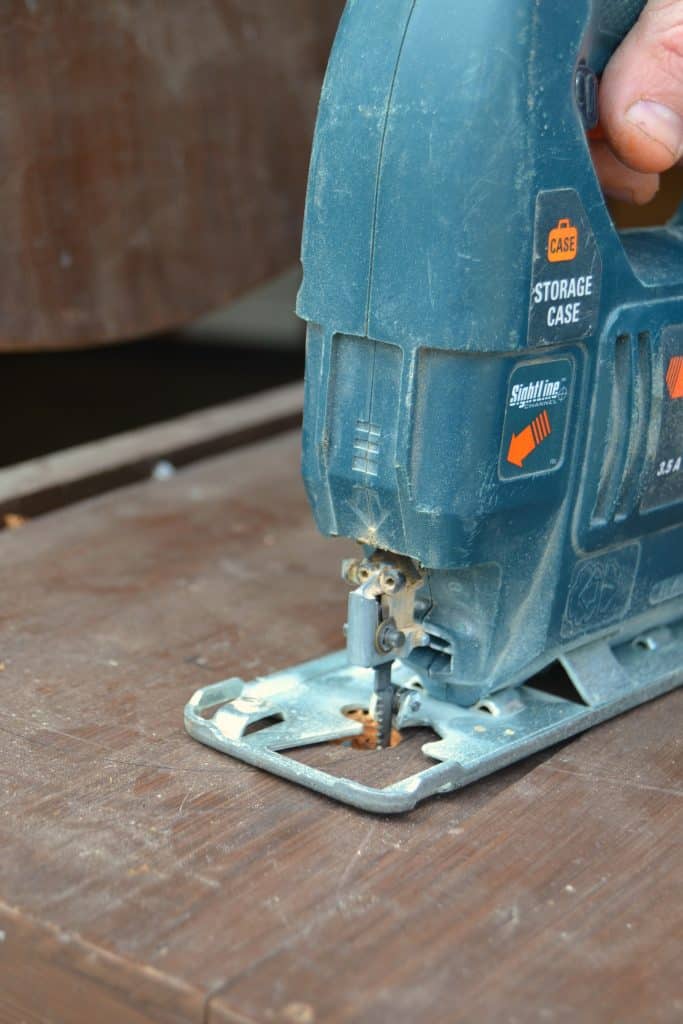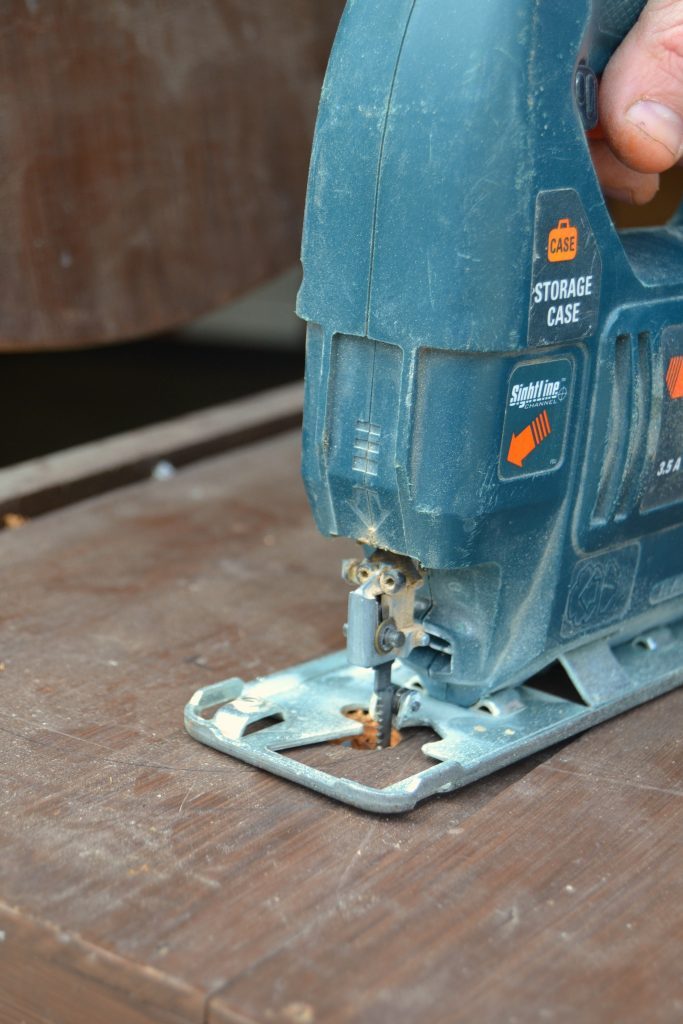 Now, the pots fit perfectly.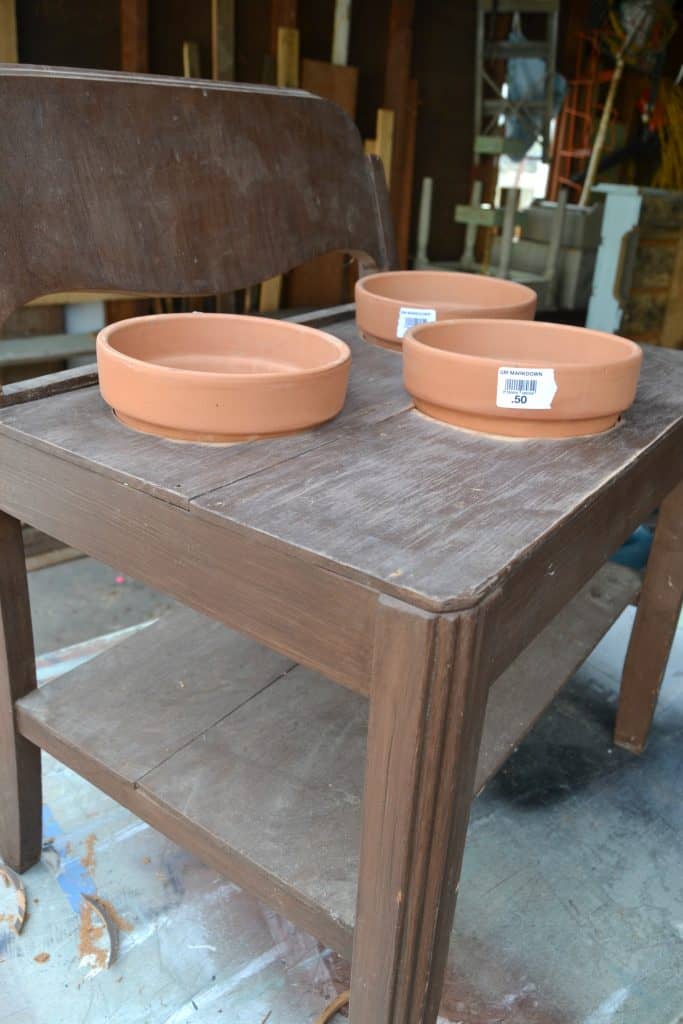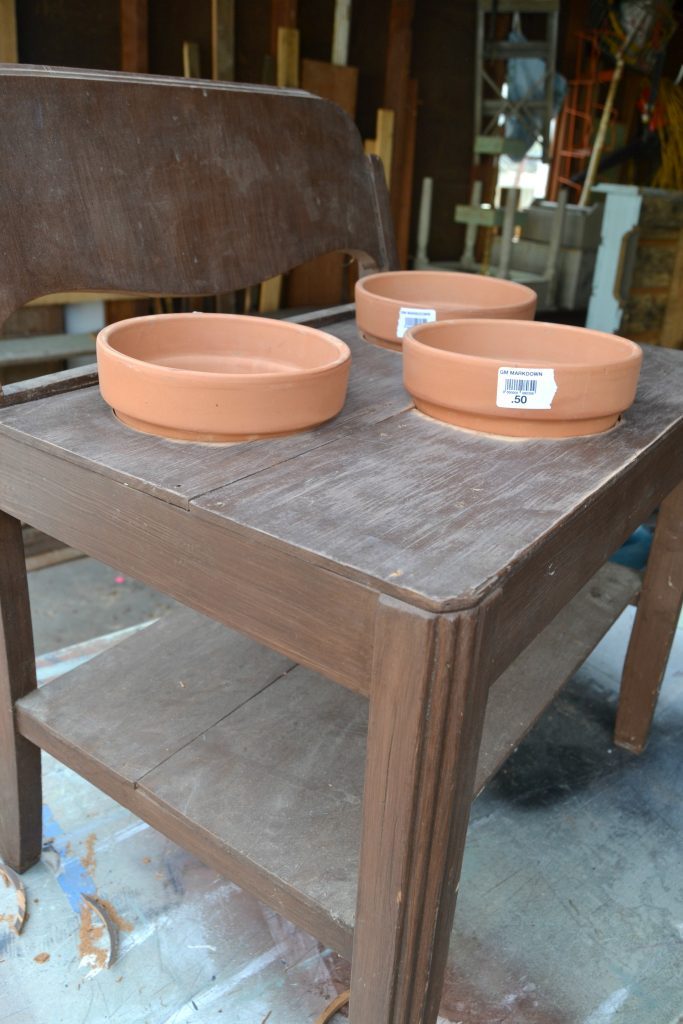 We removed the bottom layer of the bench because water would just collect on it.
I painted the bench in "Heirloom" from Fusion Mineral Paint. I distressed the edges with sandpaper and used Thompson's Water Seal to protect the planter.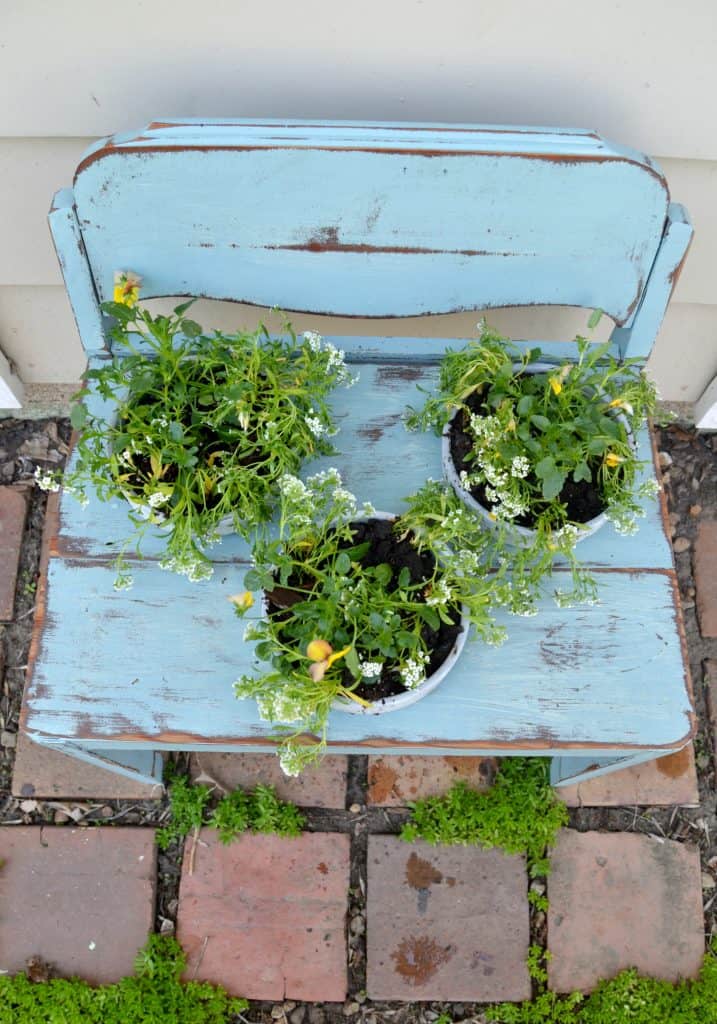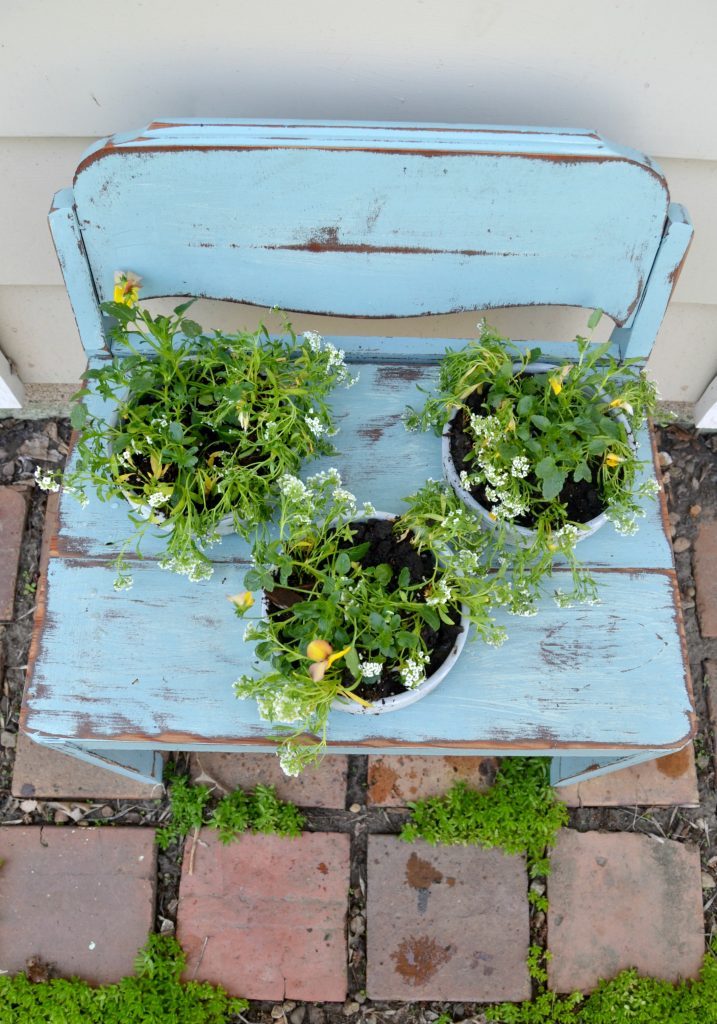 I thought it would be fun to make this a herb planter, but when we were at the store to buy them, there weren't many herbs to choose from yet. I loved the small, white and yellow flowers anyway so I went with them instead.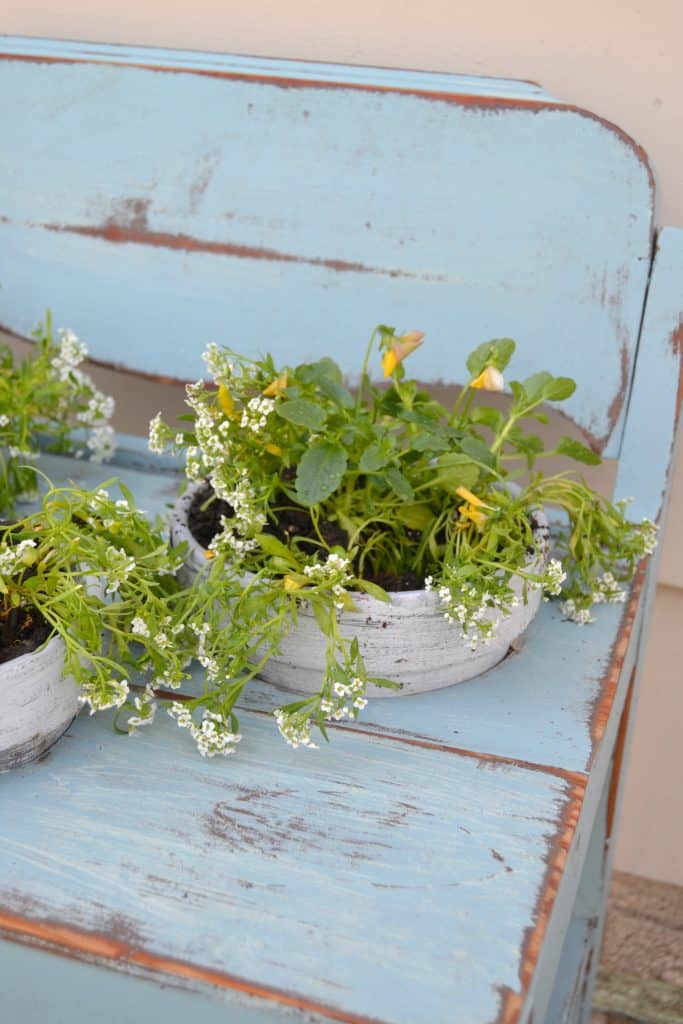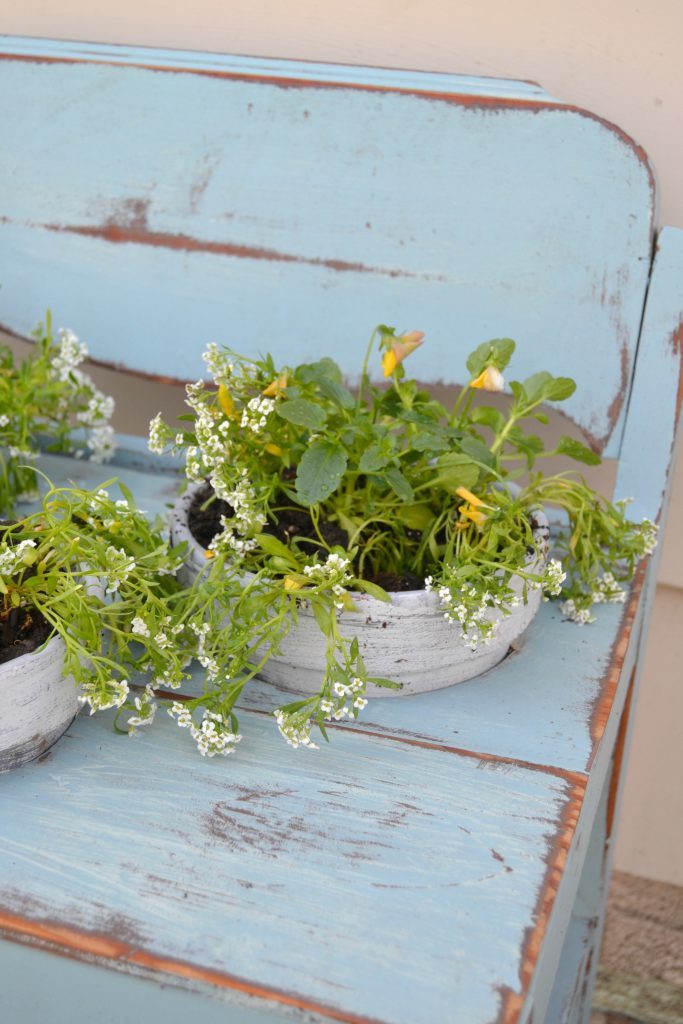 The colors in the flowers with the color on the bench are so pretty for spring.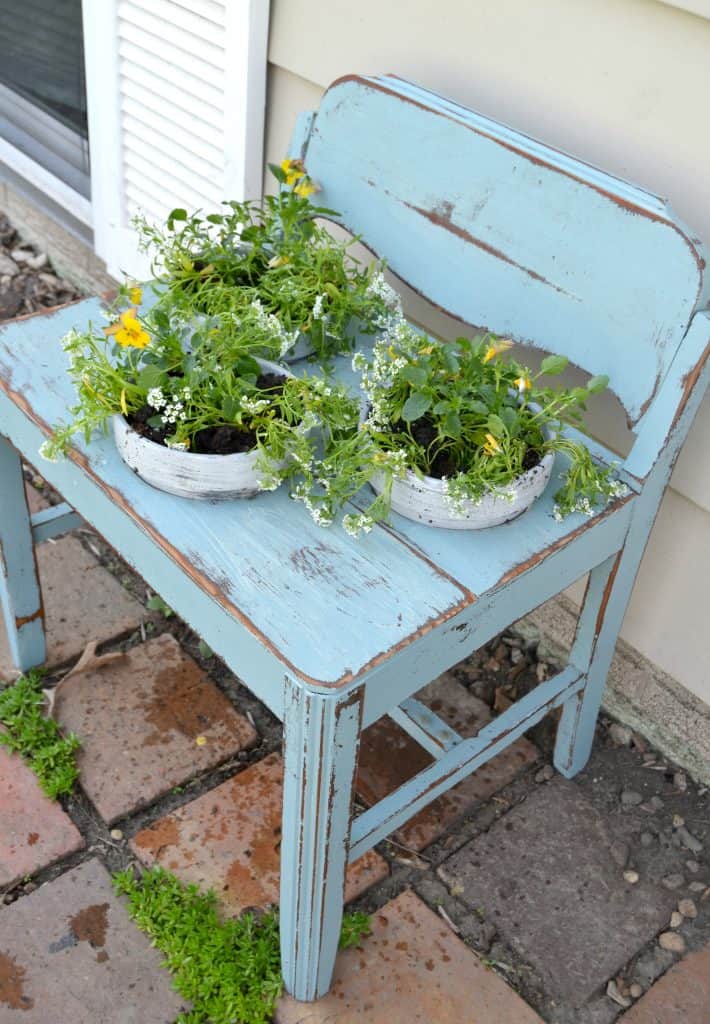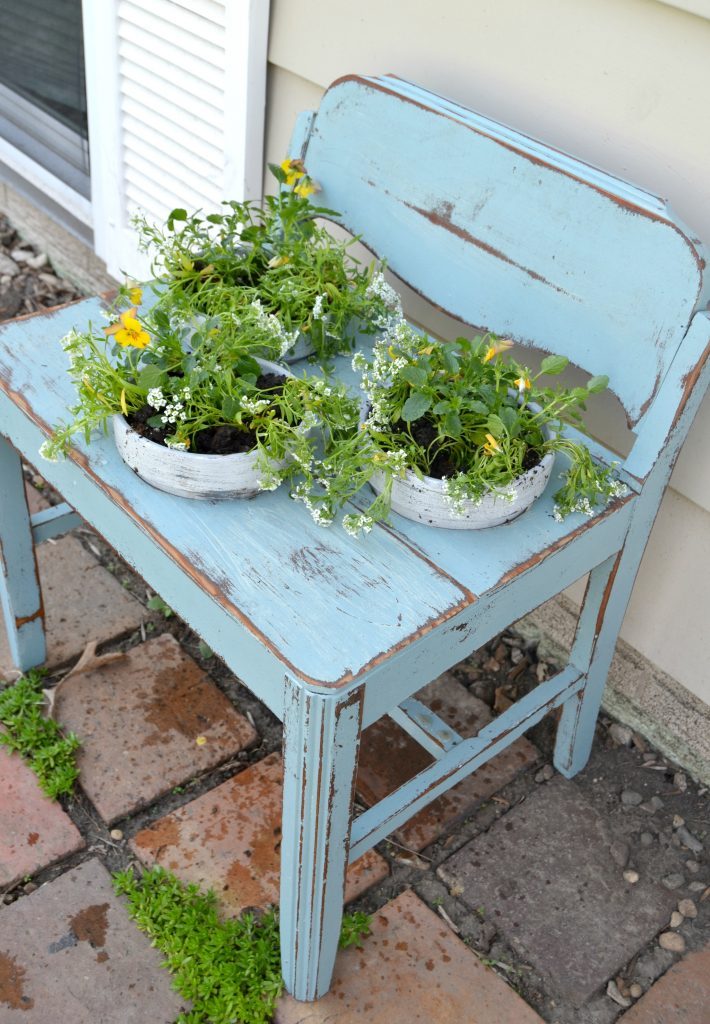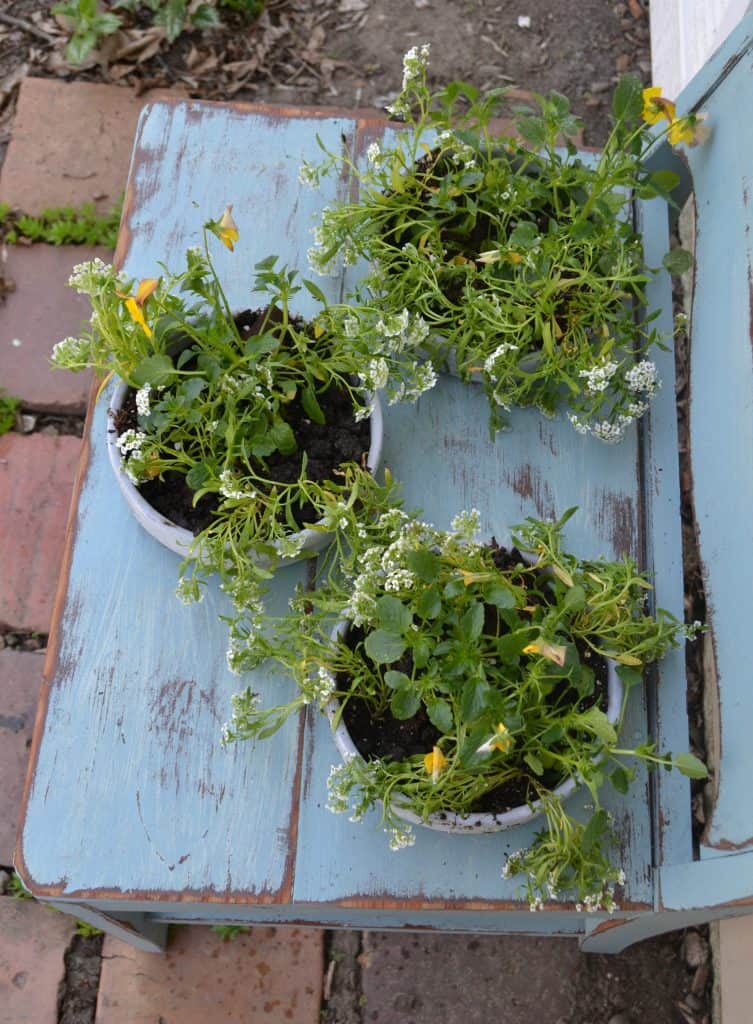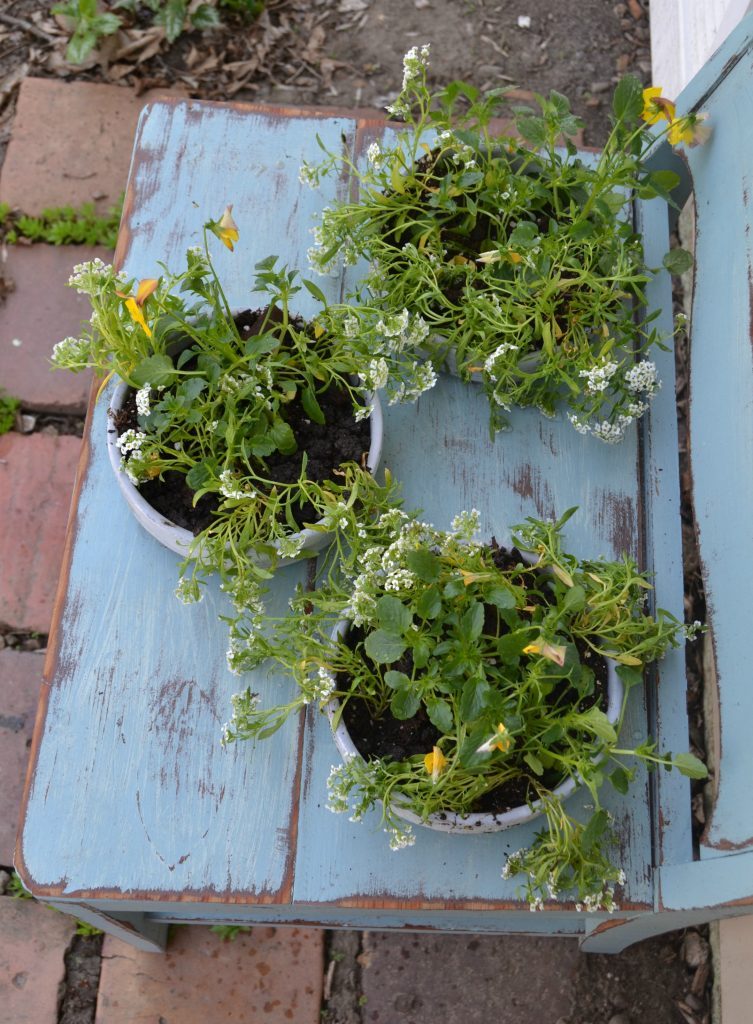 You can make a planter out of so many different things. I was just happy to finally find a good use for the "ugly, little brown bench" that has been taking up space in our garage. 🙂
Now, go and shop your garage and see what you can repurpose for this spring and summer. I would love to hear all about your ideas and projects!
If you don't want to make your own planter, I found some fun planter options online:
PIN THIS POST!


If you liked this repurposed wood planter project, you will also love these ideas:
Wood Vintage Toolbox Turned Craft Storage