I always think that I am not going to have enough projects over the winter and colder months, but this year, I have had a steady flow of projects coming in that I feel like I haven't missed a beat. I have been rearranging furniture in our home and have been ready to get rid of pieces to make room for new things. It is time to give each room a little "pick-me-up". Our neighborhood spring yard sale was last weekend and I got rid of a lot of things. A ton! Now, I feel like I can focus on our home and start on some of the projects we want to complete this year. This painted table was one of the last projects I finished before our sale.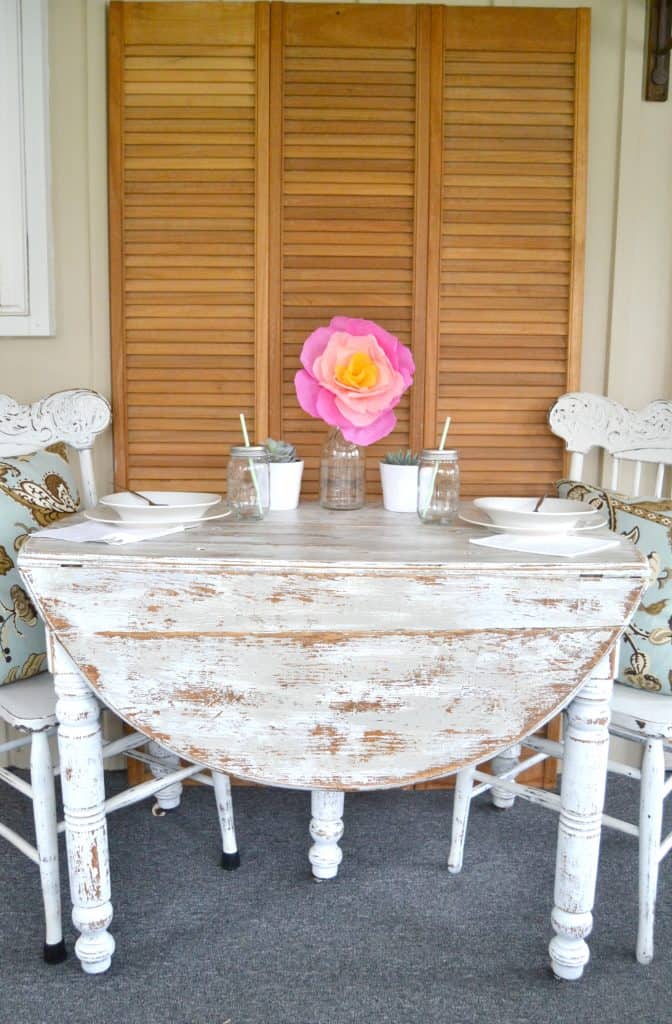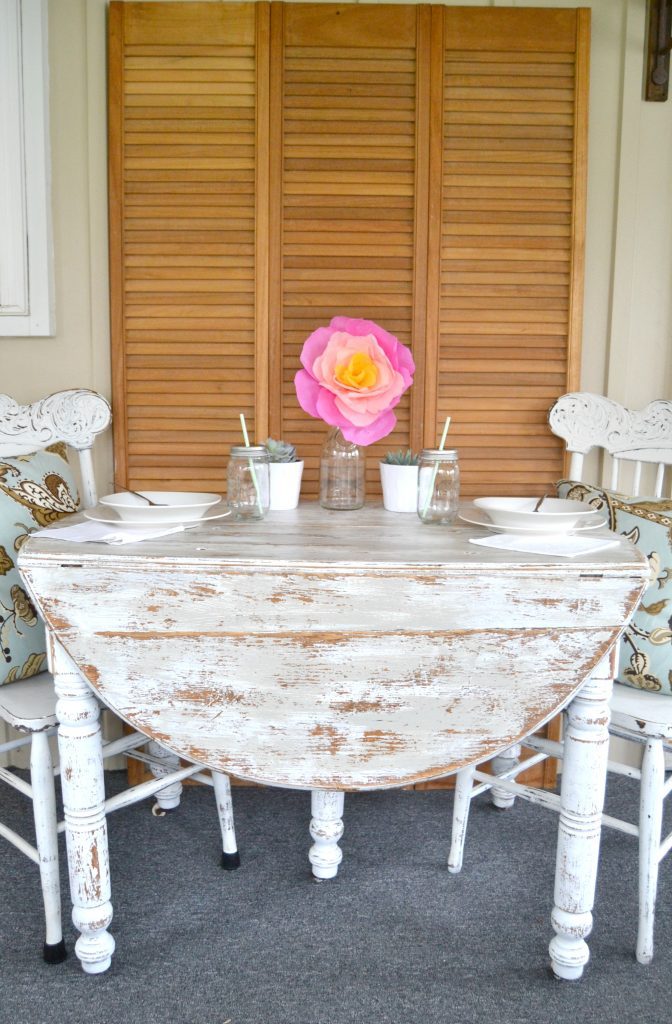 I bought it because I thought we could use it in our back porch.
It didn't work, but it was a fun makeover that I wanted to share with you today.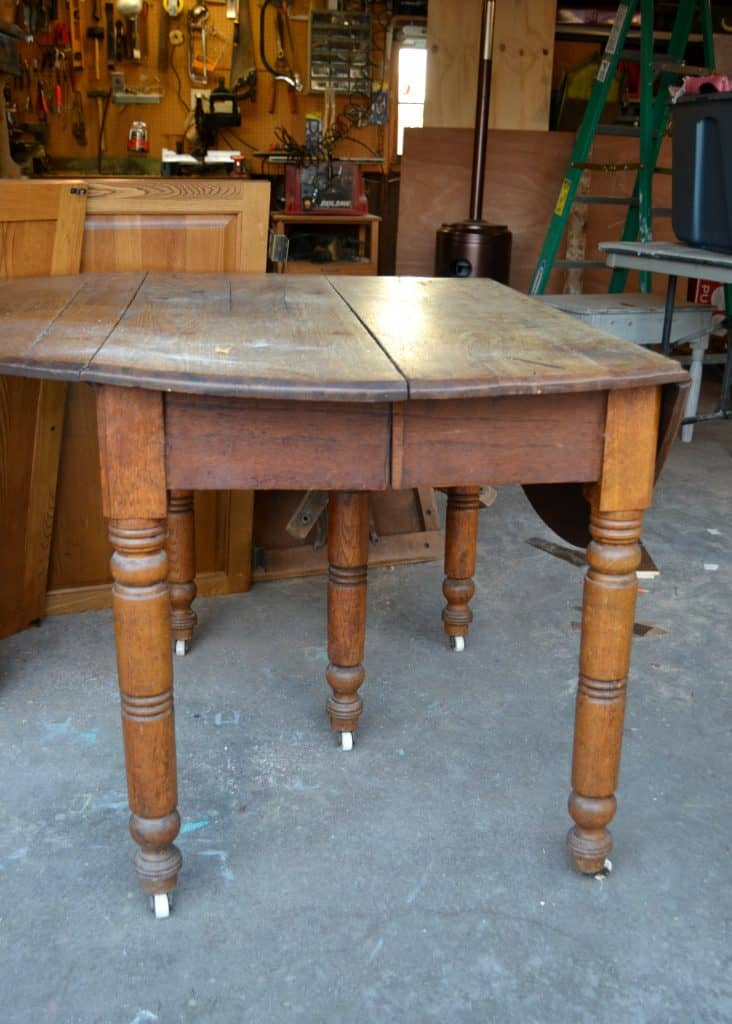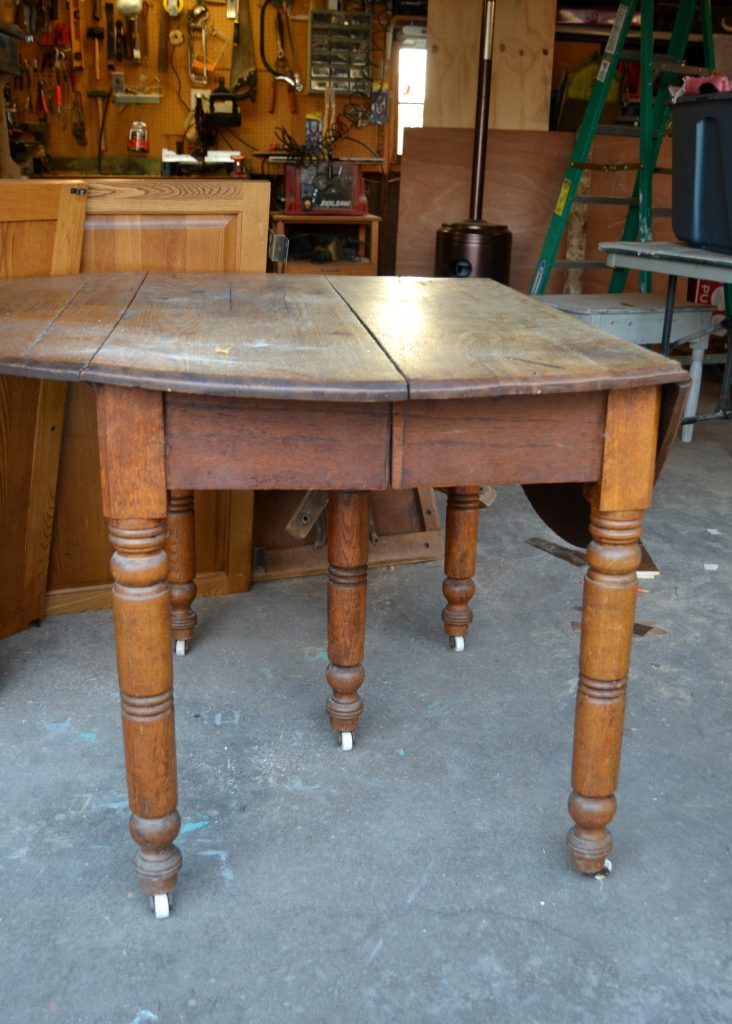 If you saw this table, what would stand out to you? What features do you see first in this table?
For me, I saw the original casters, the fact that the sides come up and down and most of all…….. the fifth leg! Yes, I got super excited when I saw leg #5.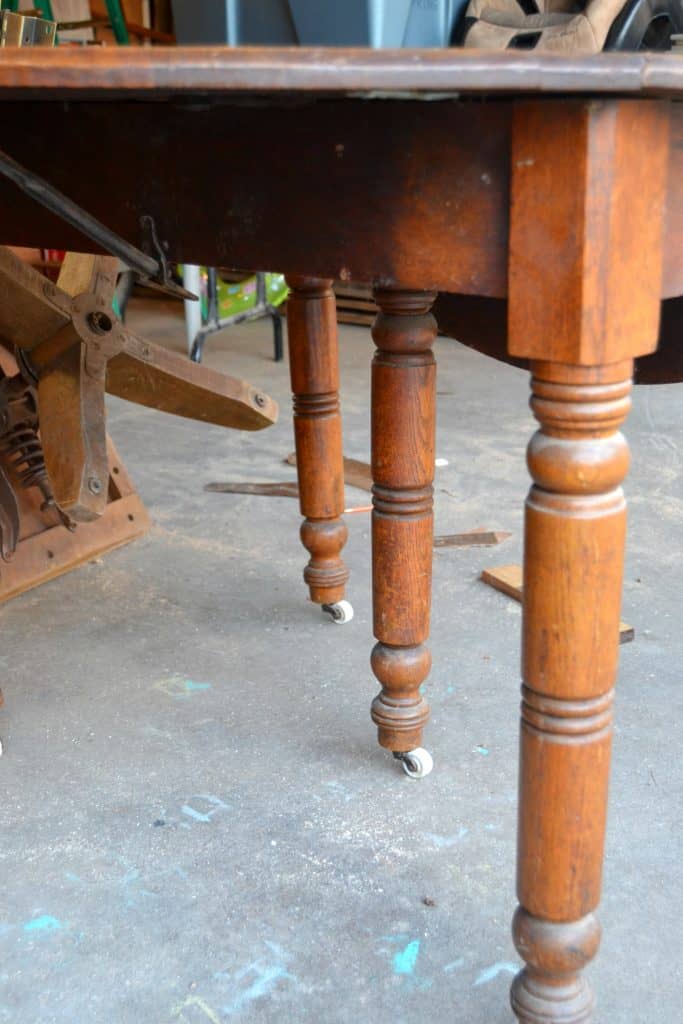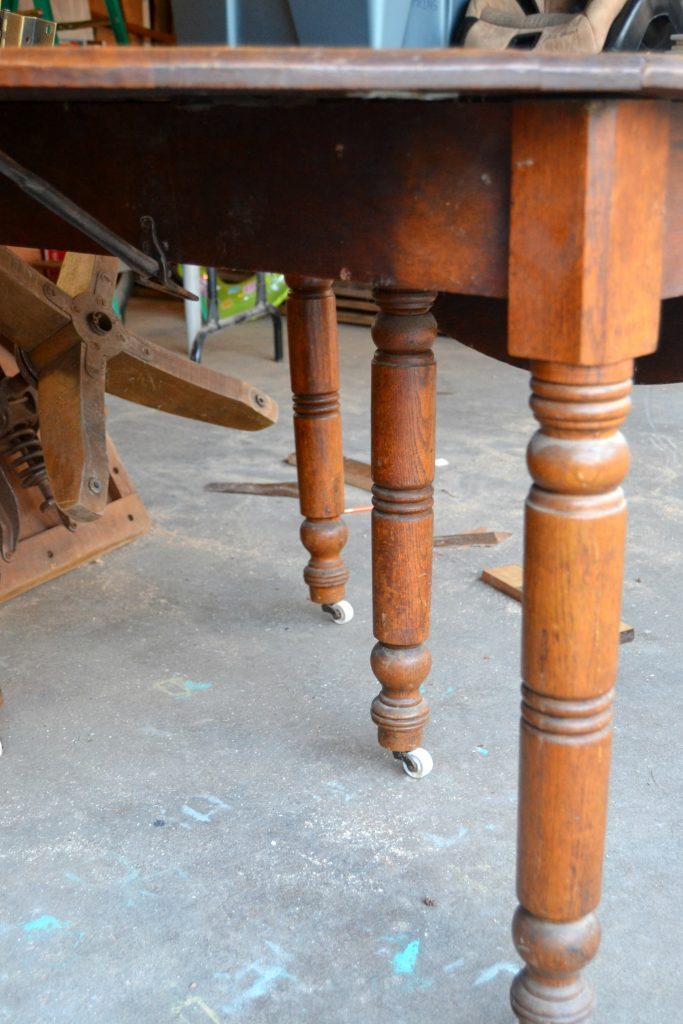 When I brought the table home, I really wanted to sand down the top and stain it. Then, I wanted to paint the legs. Planning is always good, but with DIY, you never know if your plans are going to work out. This was another project that didn't go as planned. The top would not sand down good enough to stain. There were too many water marks that wouldn't budge.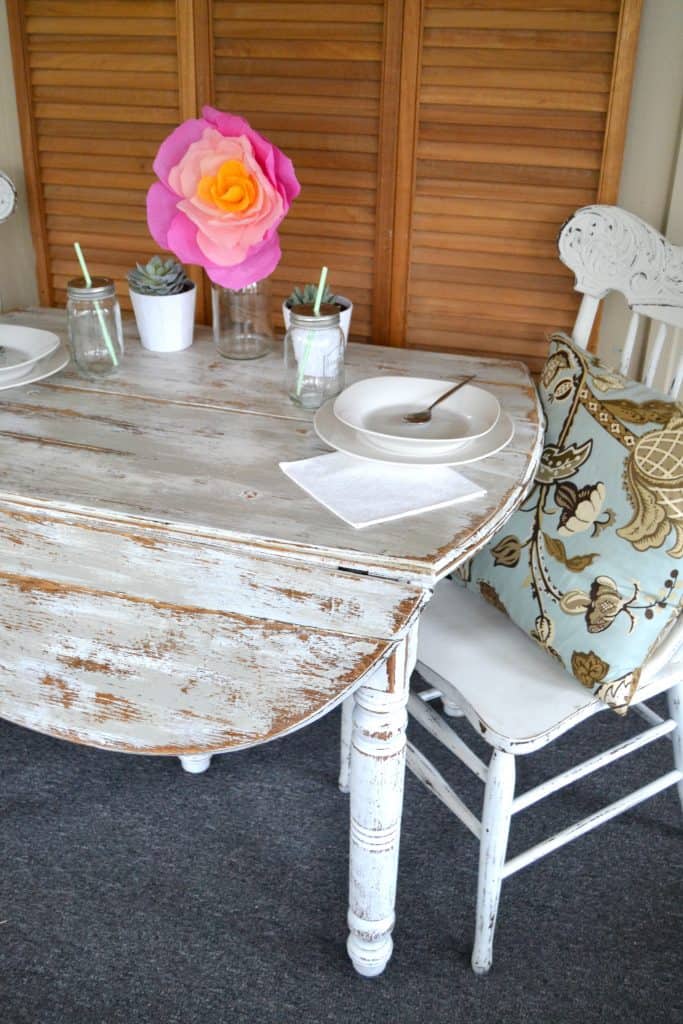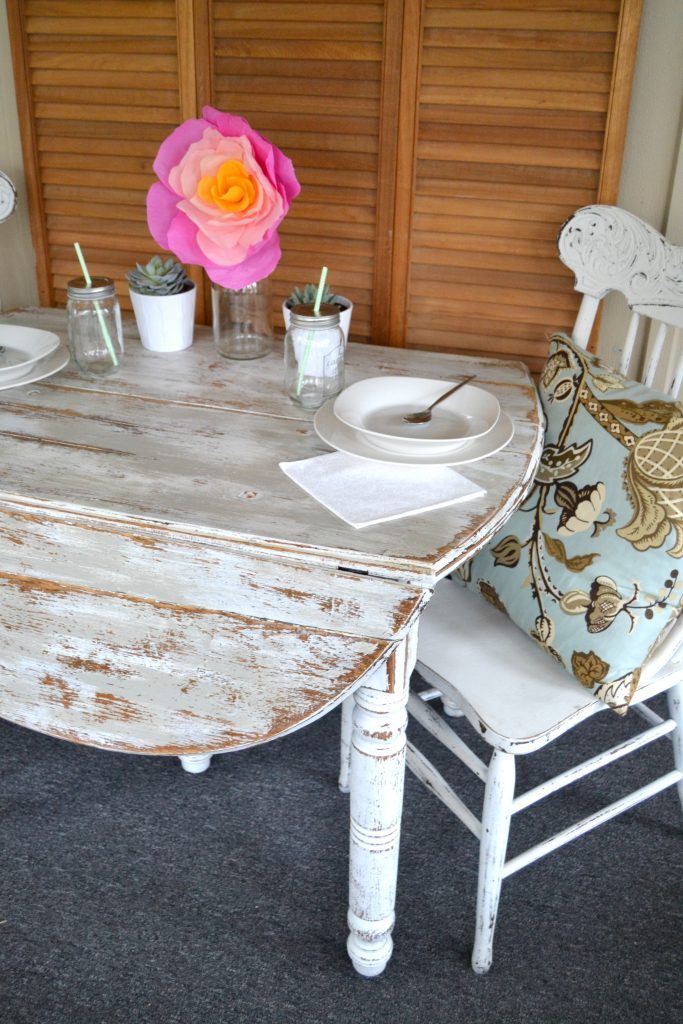 (Affiliate links are used in this post. You can see my full disclosure HERE.)
Paint colors and products used on this DIY Chippy Painted Table:
Picket Fence (Fusion Mineral Paint)
Linen (Fusion Mineral Paint)
Tough Top Coat (Fusion Mineral Paint)
So, since I sanded the top of the table down, the wood color under the white paint wasn't going to be the same as the legs. To make the top look a little different, I painted it first with "Linen" from Fusion Mineral Paint. When that dried, I painted the entire table with "Picket Fence" from Fusion Mineral Paint. Then, I sanded it. On the tabletop, you can see the "Linen" color coming through.
I LOVE IT!
The contrast is beautiful.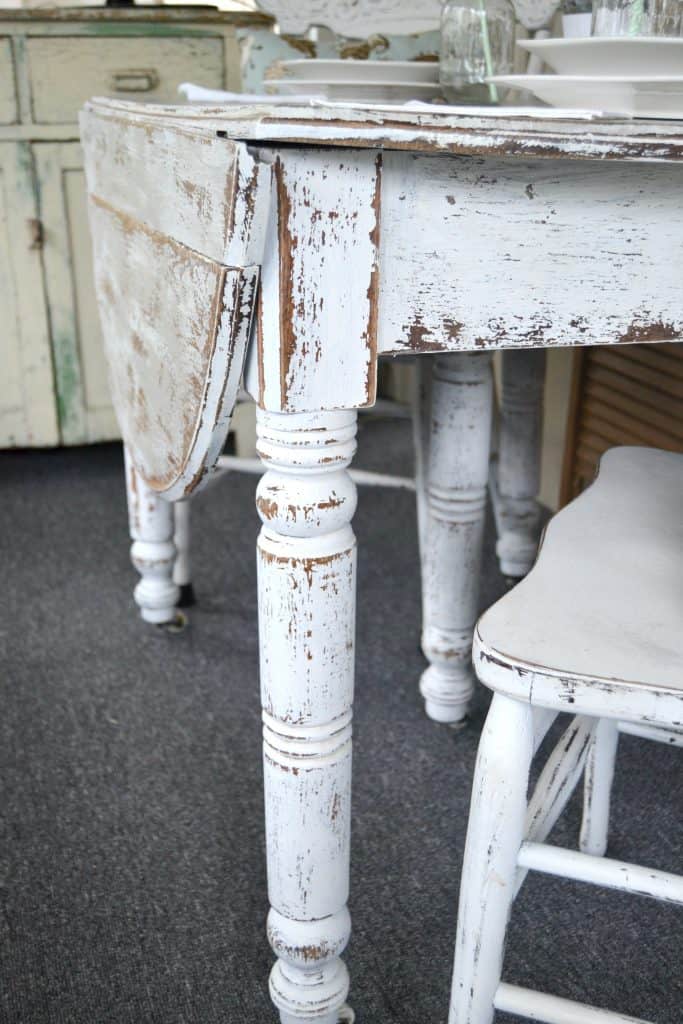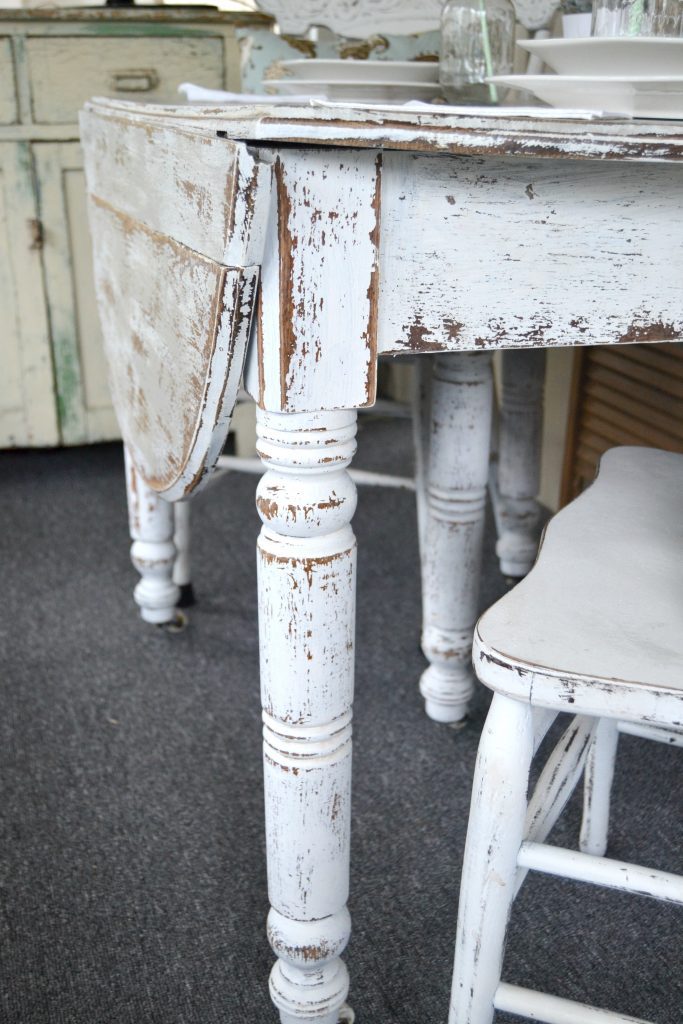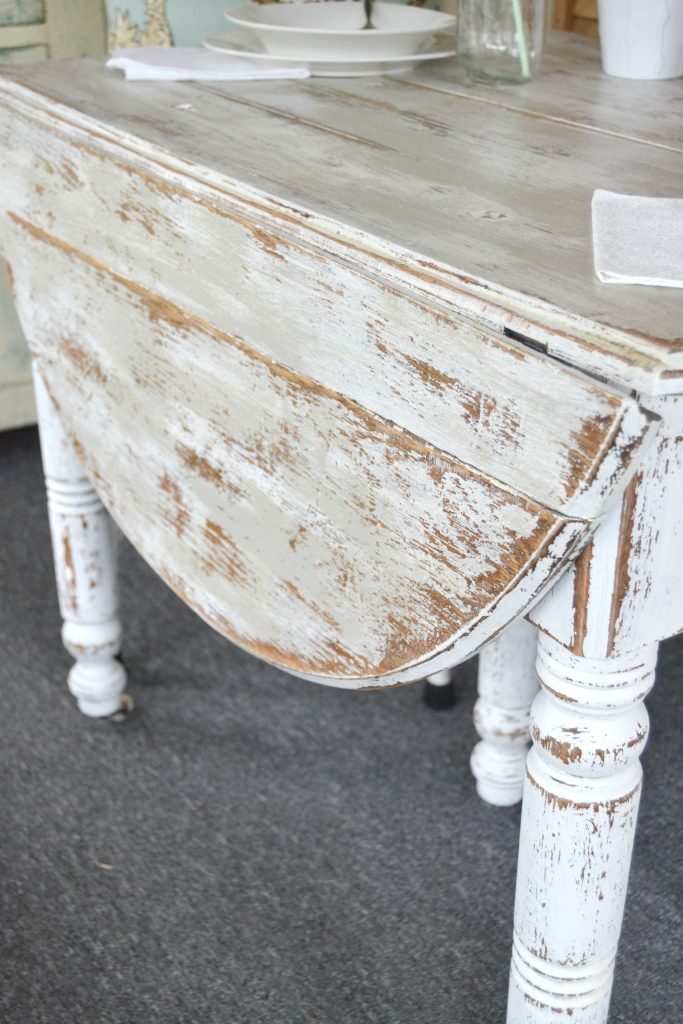 I sealed the table with Tough Top Coat from Fusion Mineral Paint.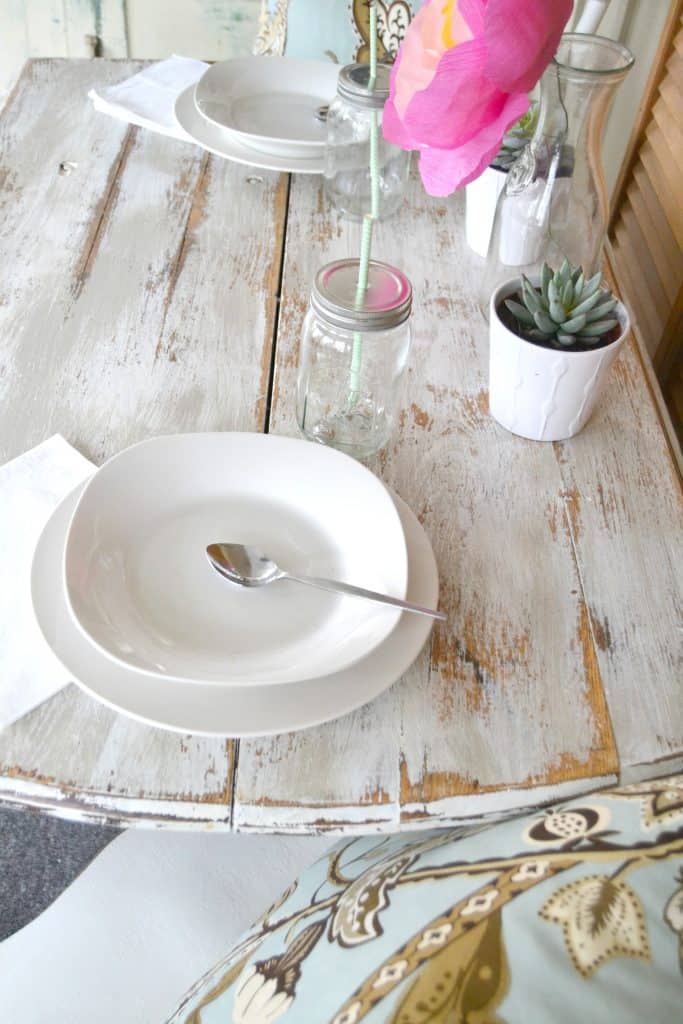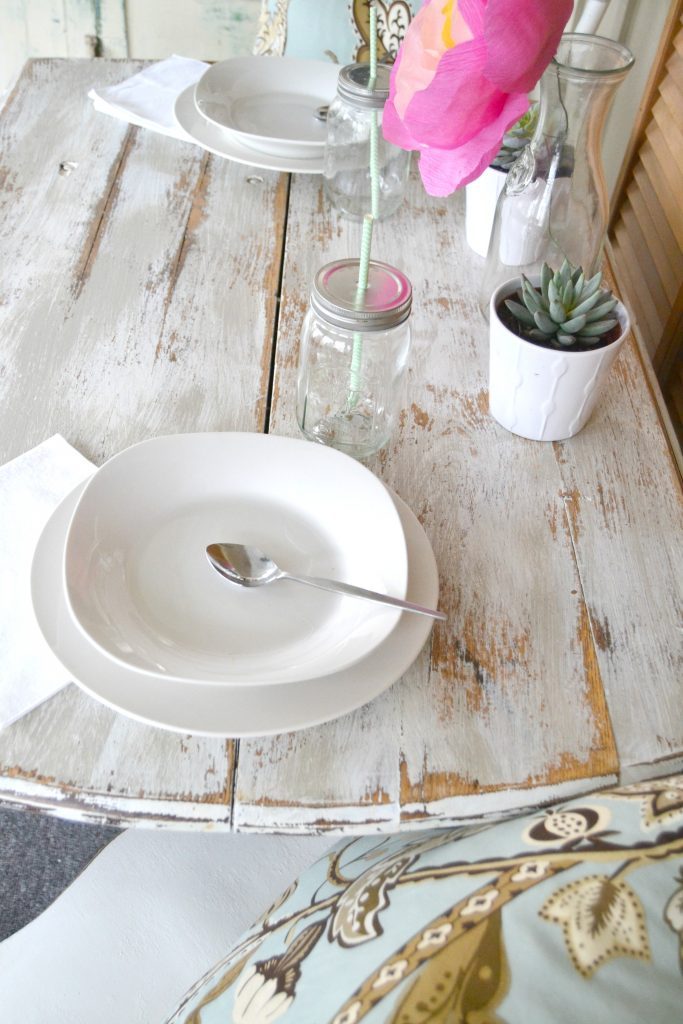 When I was setting this painted table with my daughter, I was reminded of the small table Matt and I had in our first apartment. We lived in a tiny, one bedroom apartment. It was so small, but we didn't care. I remember Matt and I eating on the small kitchen table every night. We have some great memories from that tiny apartment.
My daughter made the tissue paper flower and loves helping me with things like this. We actually had a snack here after I took the pictures. 🙂 Not only did this painted table bring back memories, but my daughter and I made memories on it as well.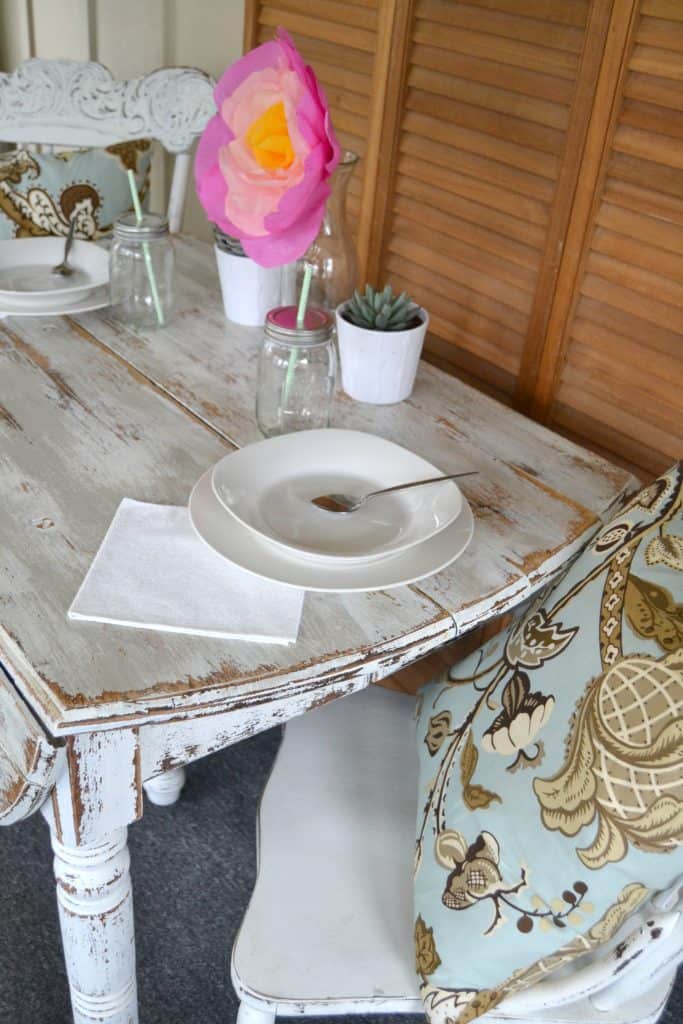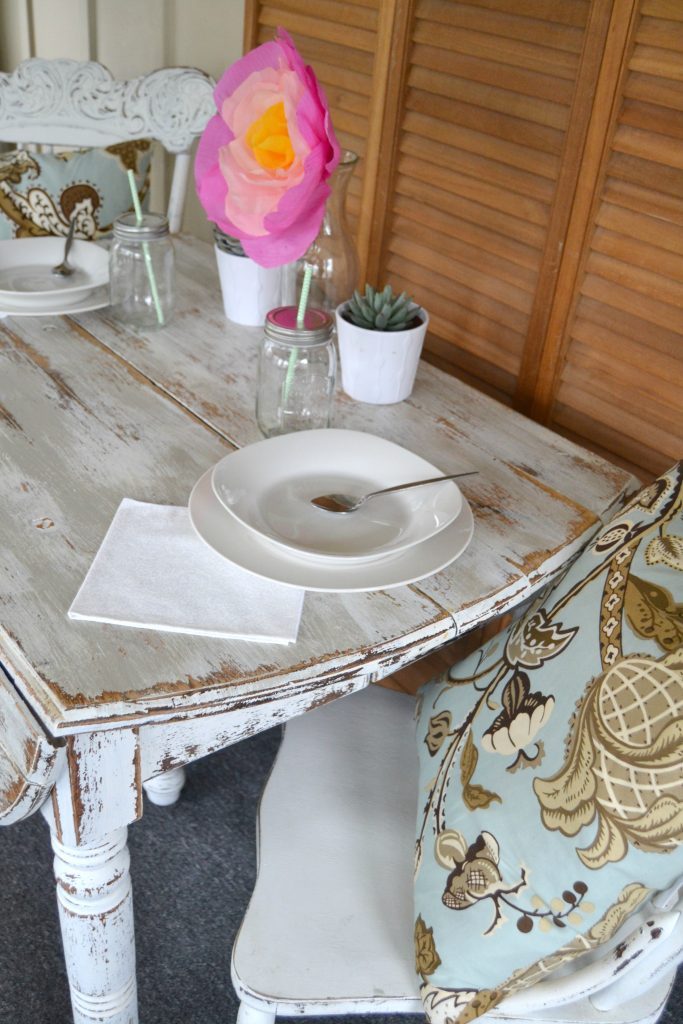 I never know what is going to inspire me when I am out hunting. Different things grab my attention at different times and I just love the process. This painted table didn't work in our porch, but I know I will find many more pieces that will fit better. I can't wait to get this makeover started!
Do you have any big projects coming up? Making any changes to your home or yard this spring or summer?
If you don't have a table to paint, there are some great options online:
PIN THIS POST!

If you liked this painted table post, you will also like these makeovers:
Large Square Coffee Table Makeover
The Fastest Way To Paint Furniture