It is time for another No Spend DIY project!!! As we are getting ready for our big spring yard sale this weekend, I have been sorting through all the treasures I have picked up and am finding so many things I have wanted to make over. As you may know, anything with old wood, character or galvanized anything usually comes home with me when I find them at yard sales and thrift stores. This galvanized tub planter was one of those things. I loved the shape of it and knew I could use it for so many things. It has been sitting in a pile of pots under our house in the back yard. Not anymore. This Painted Galvanized Tub Planter got a makeover and was brought inside the house!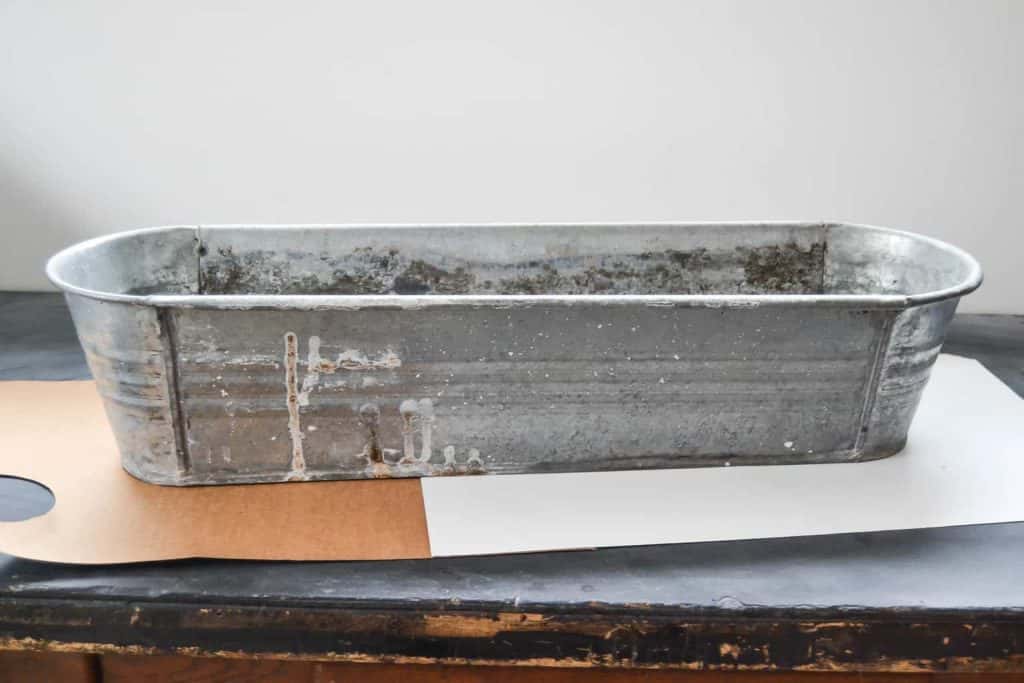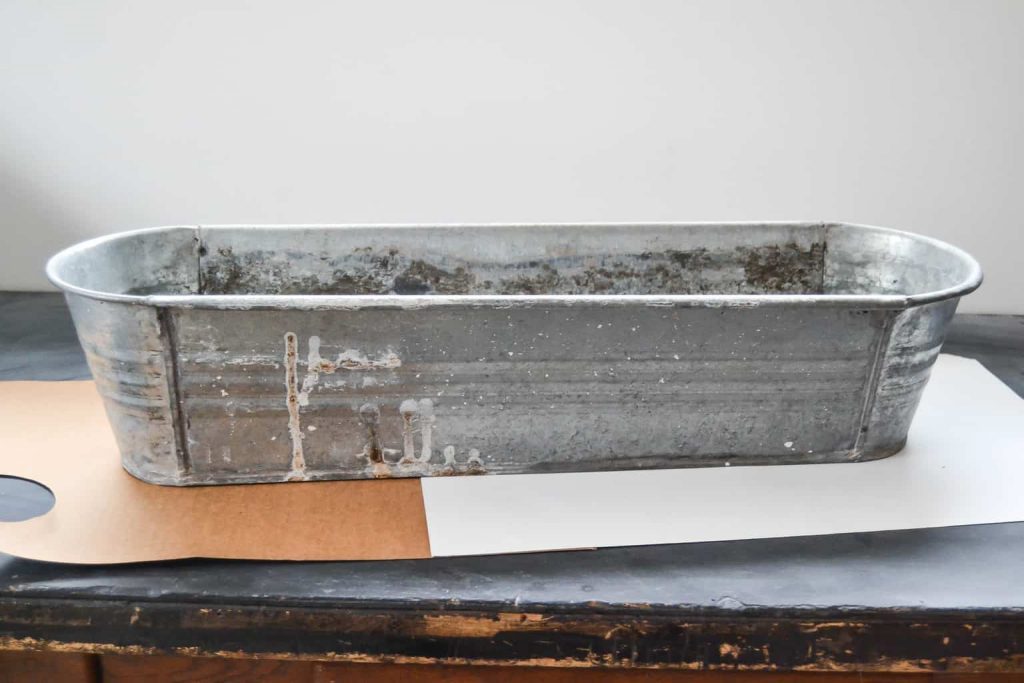 This galvanized planter was great the way it was, but I wanted to try a product I have had for a while now and wanted to breathe new life into this planter.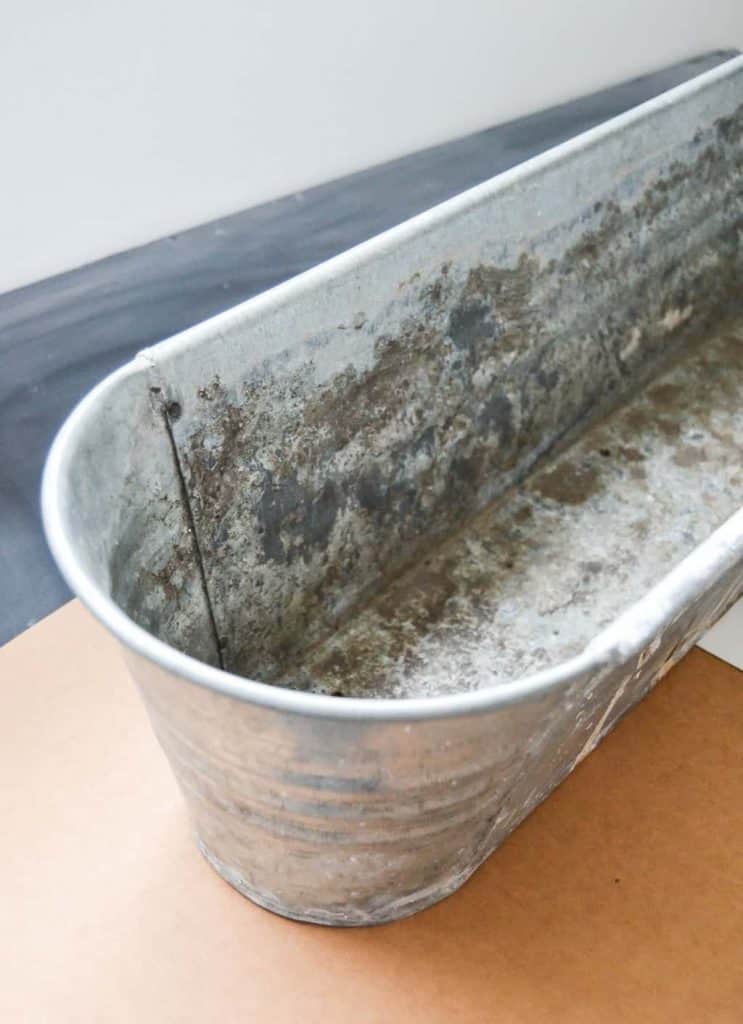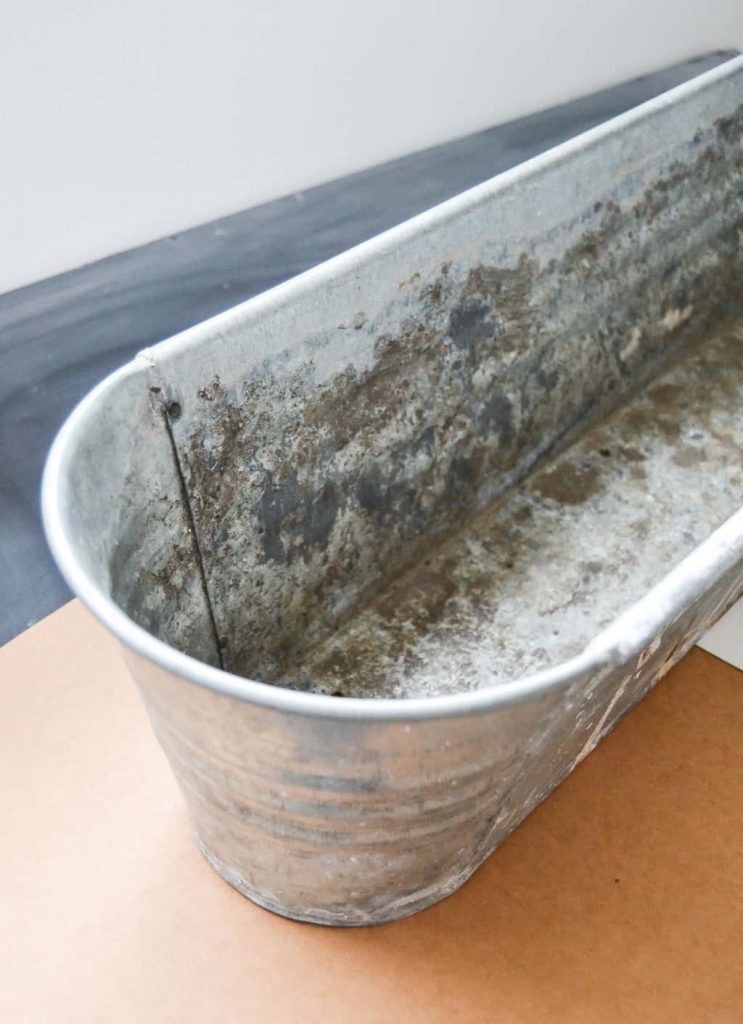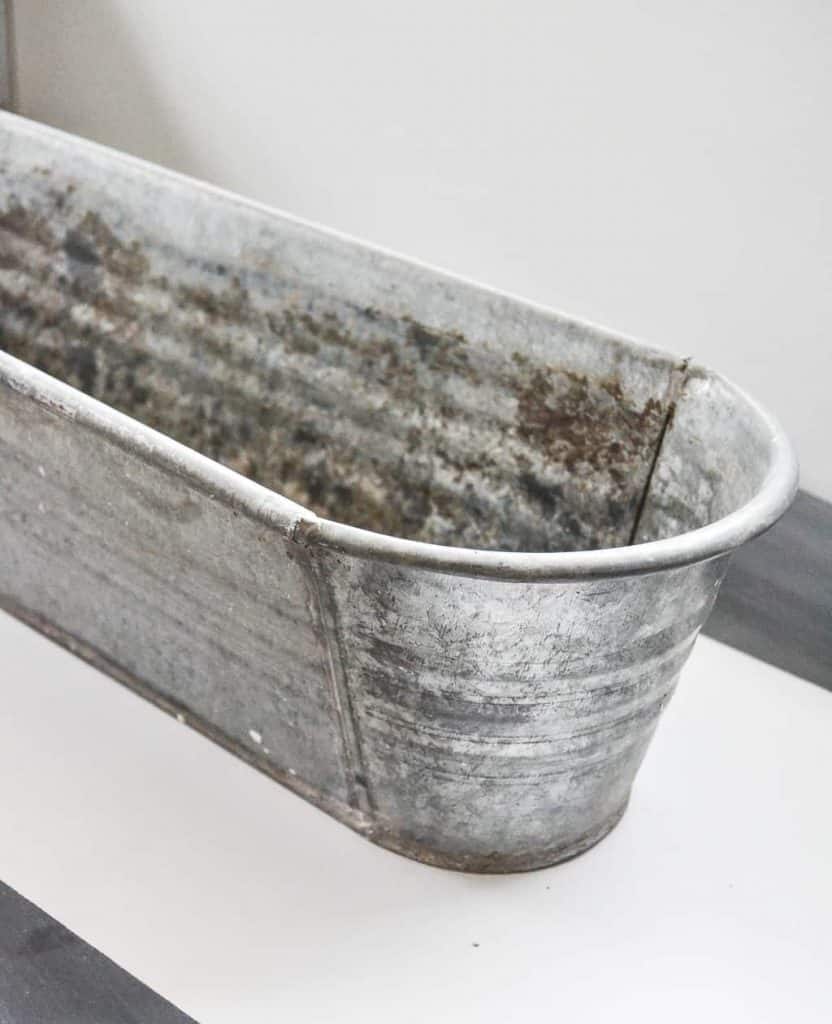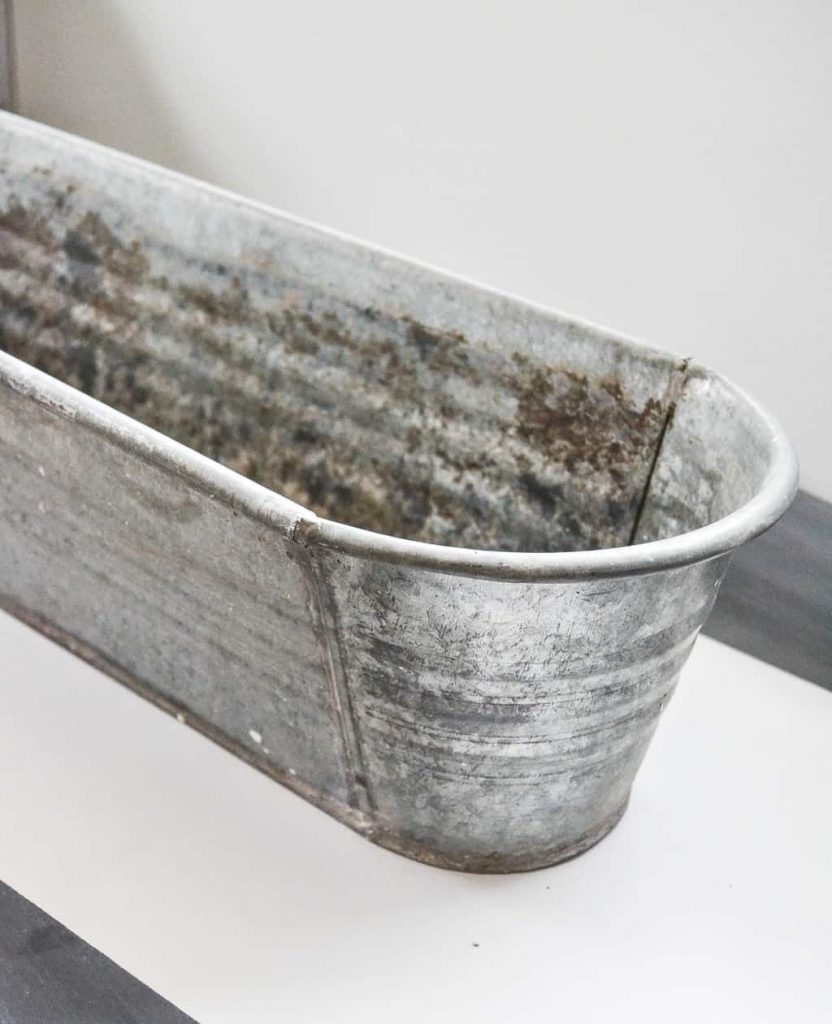 I cleaned the planter and grabbed blue paint I had left over from previous projects. (NEVER THROW OUT EXTRA PAINT. YOU CAN ALWAYS USE IT ON OTHER PROJECTS!)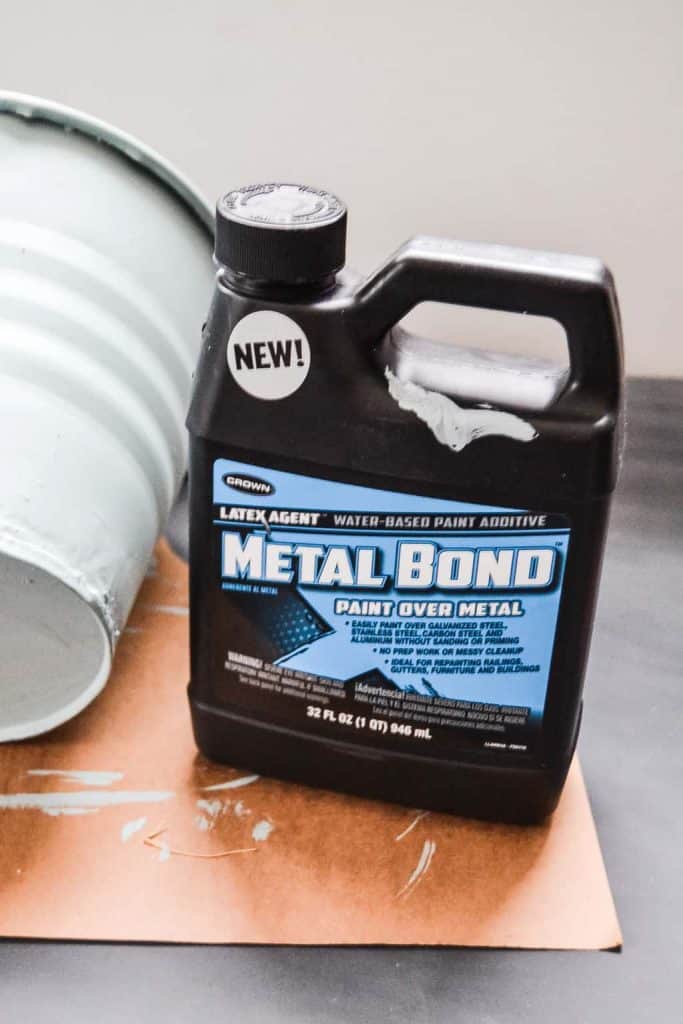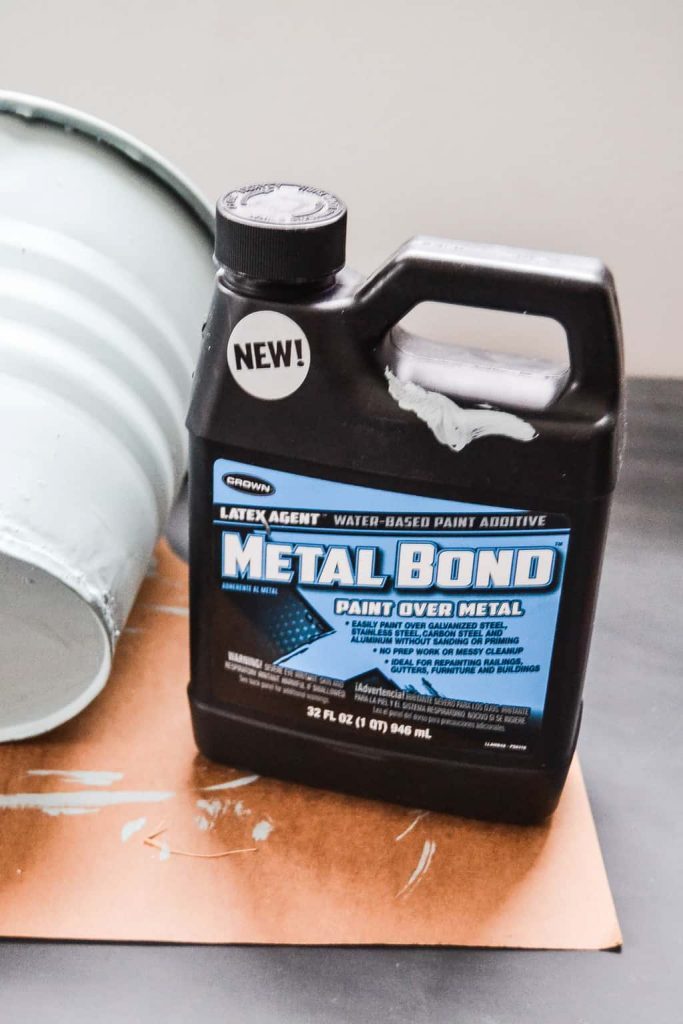 (Affiliate links are used in this post. You can read my disclosure here.)
I added Latex Agent's Metal Bond to my paint and mixed it well. The amount to mix will depend on your project. For this small project, I added about 3 tablespoons. You can read recommendations on the back of the container. I tend to not measure when I do these things and just go for it. 🙂
The Metal Bond helped the blue paint stick to the galvanized planter so well.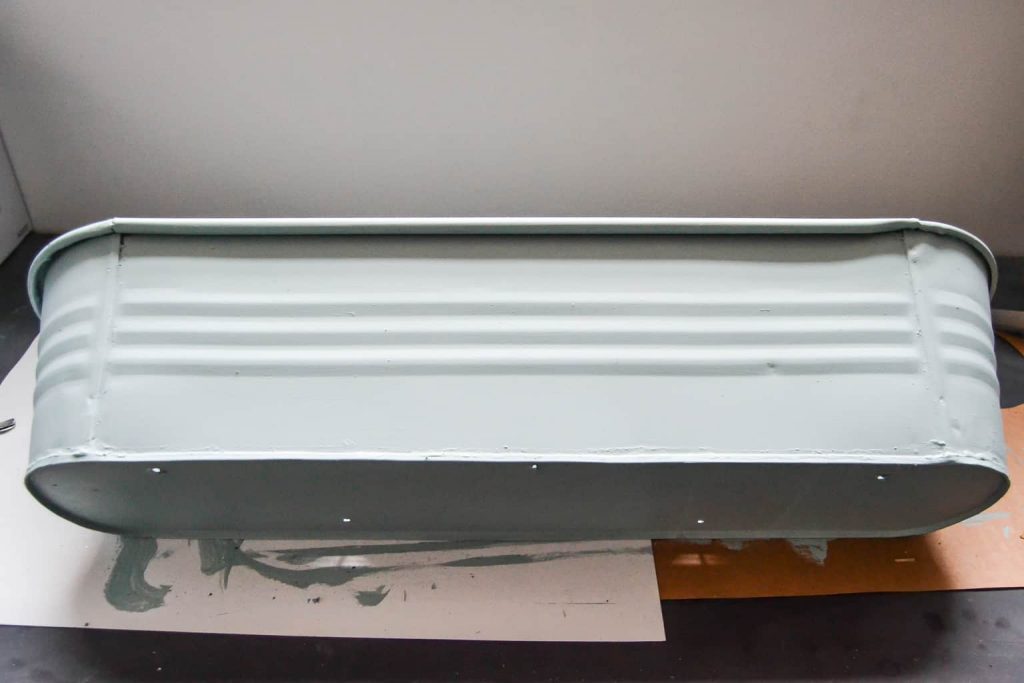 The Robin's Egg Blue color was pretty, but I wanted to rough it up a bit and add some more dimension.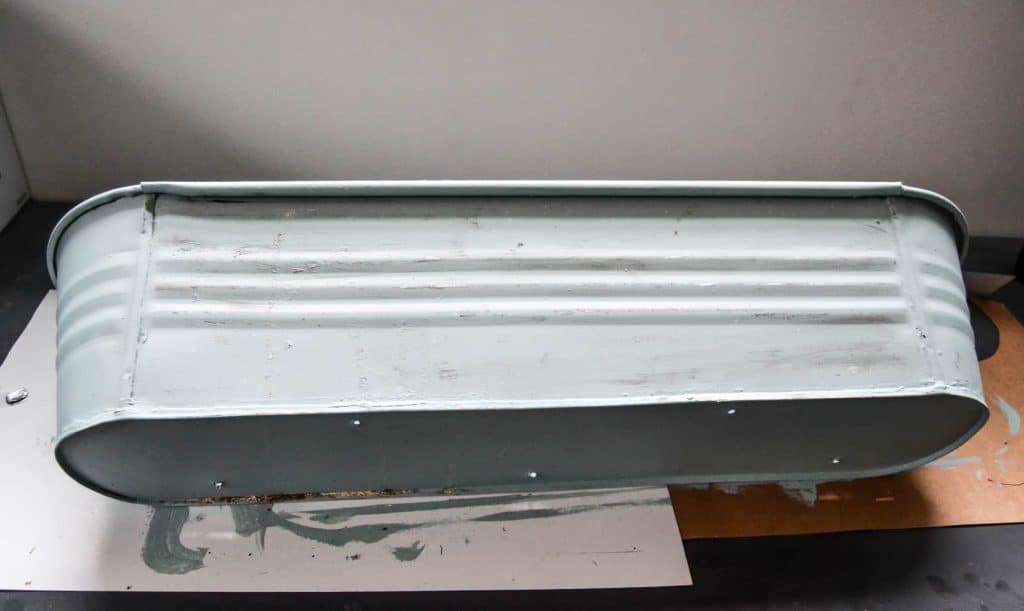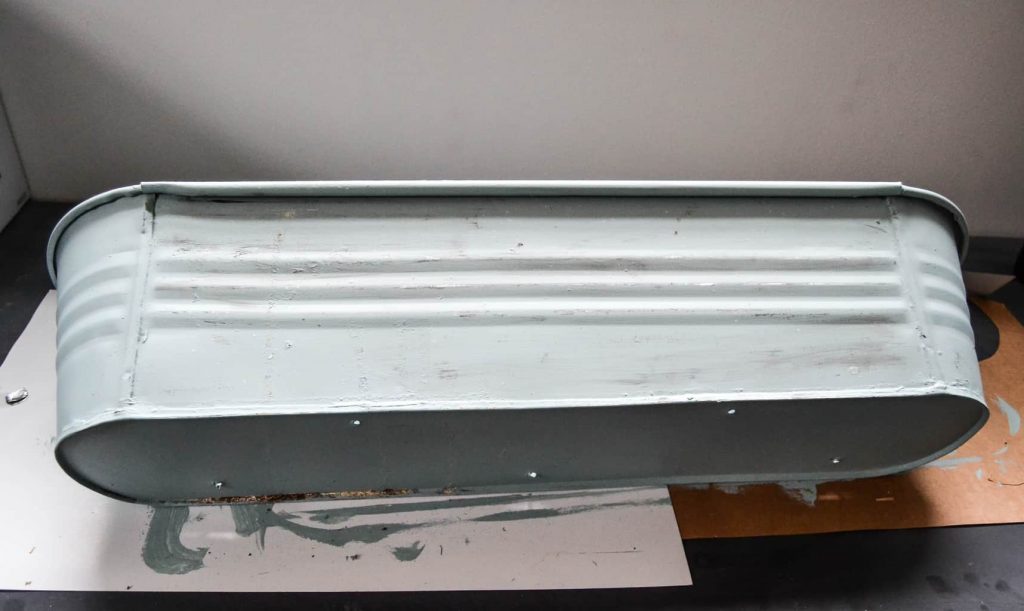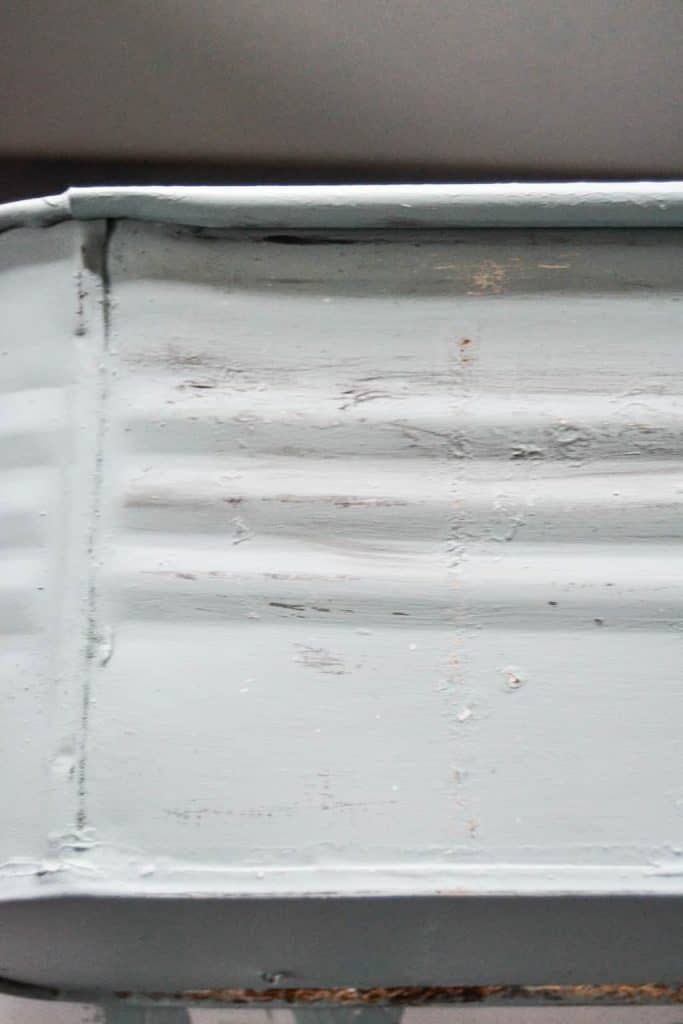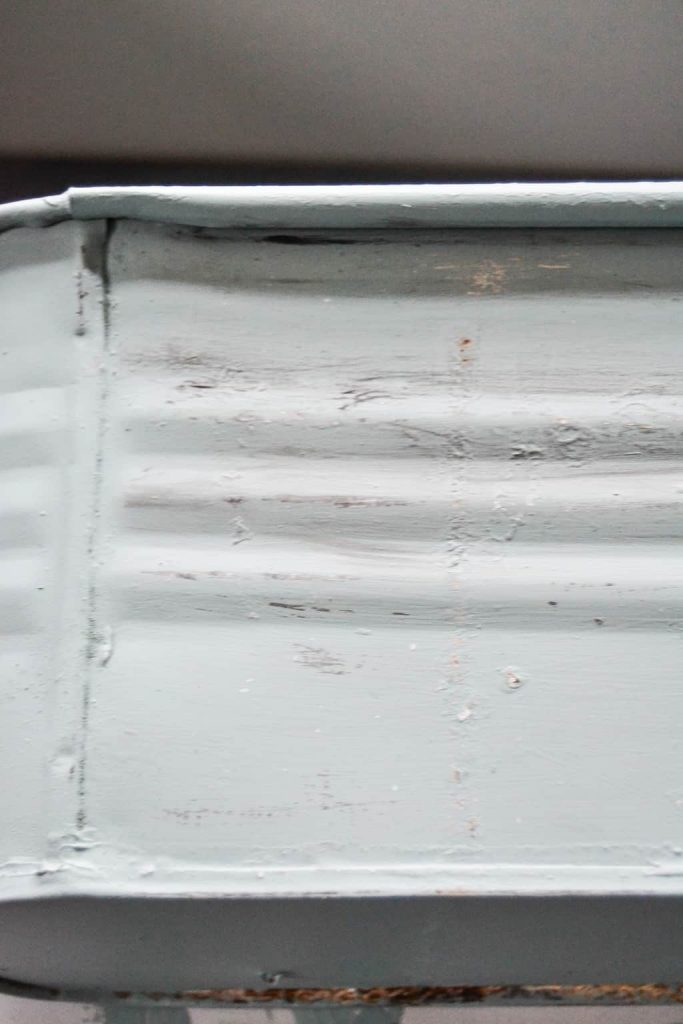 When it was all said and done, I added a thin layer of Fusion Mineral Paint's Top Coat to the painted galvanized planter.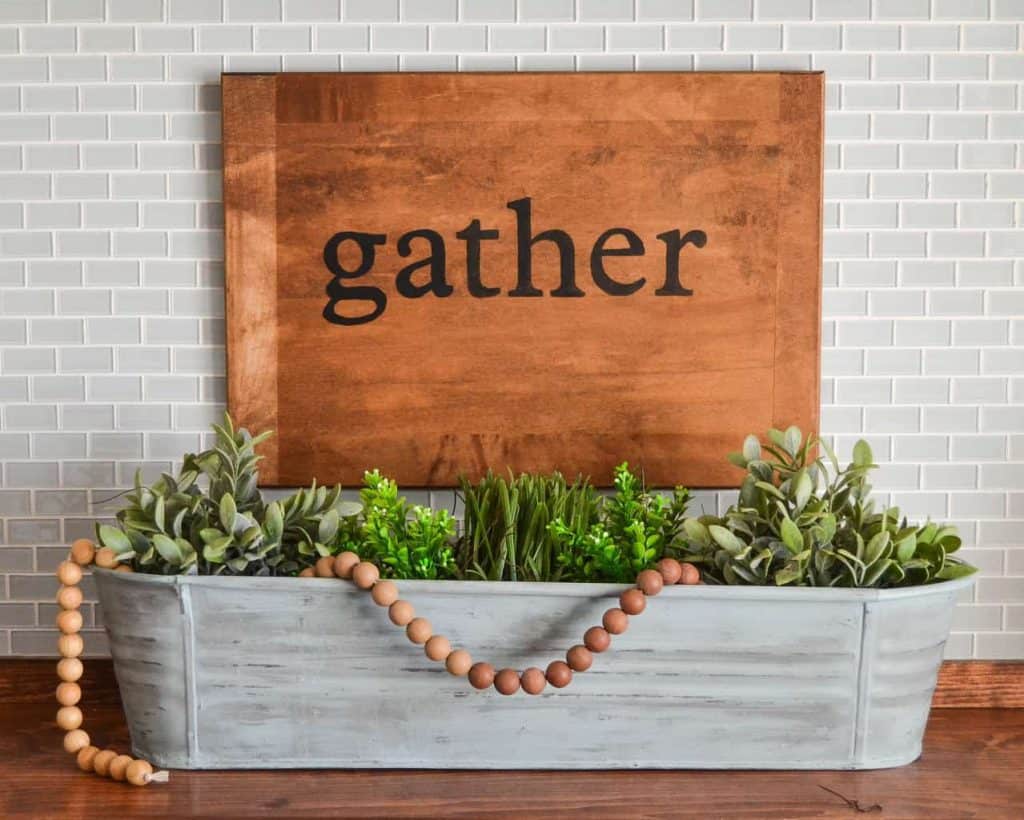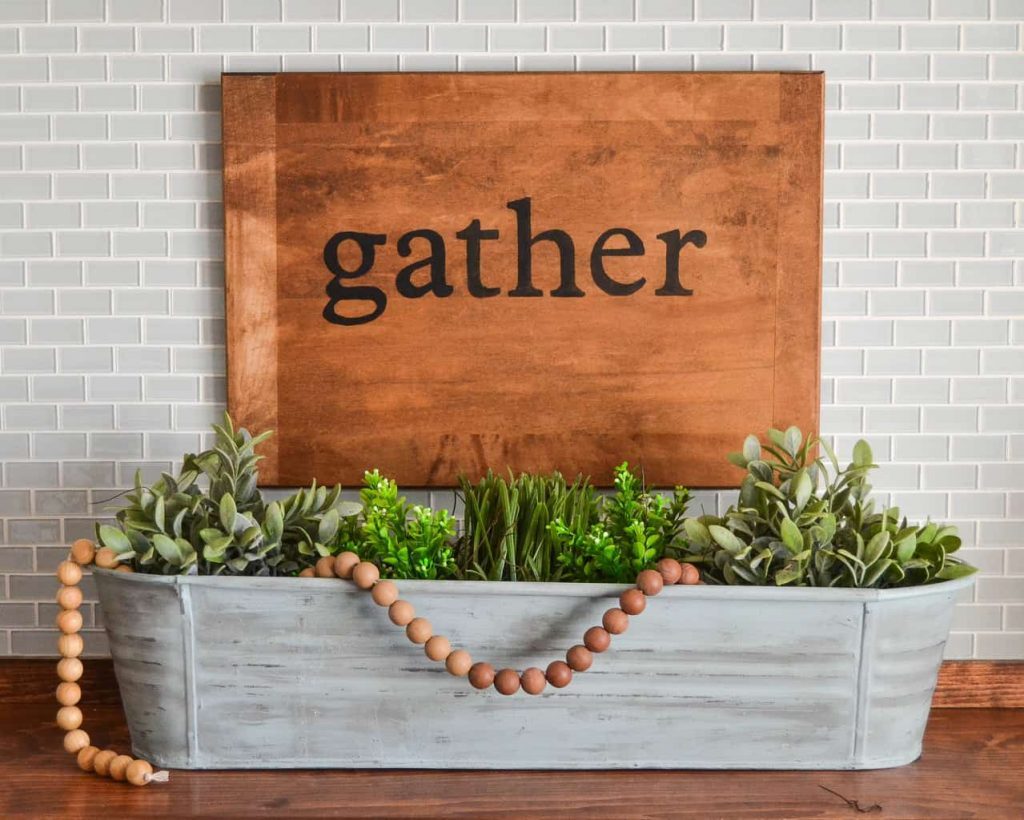 I LOVE the look of galvanized pieces. I really wanted to try the Metal Bond and have seen some really pretty, painted galvanized pieces for spring. It worked so well! I will be painting more pieces when I see the need because the Metal Bond worked so well!!!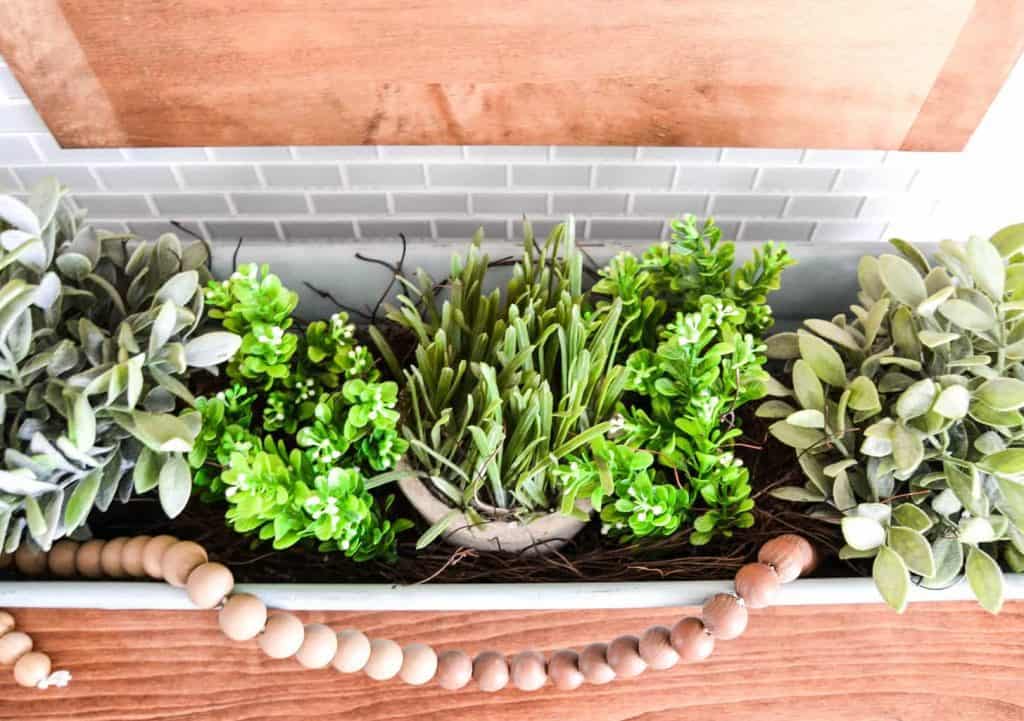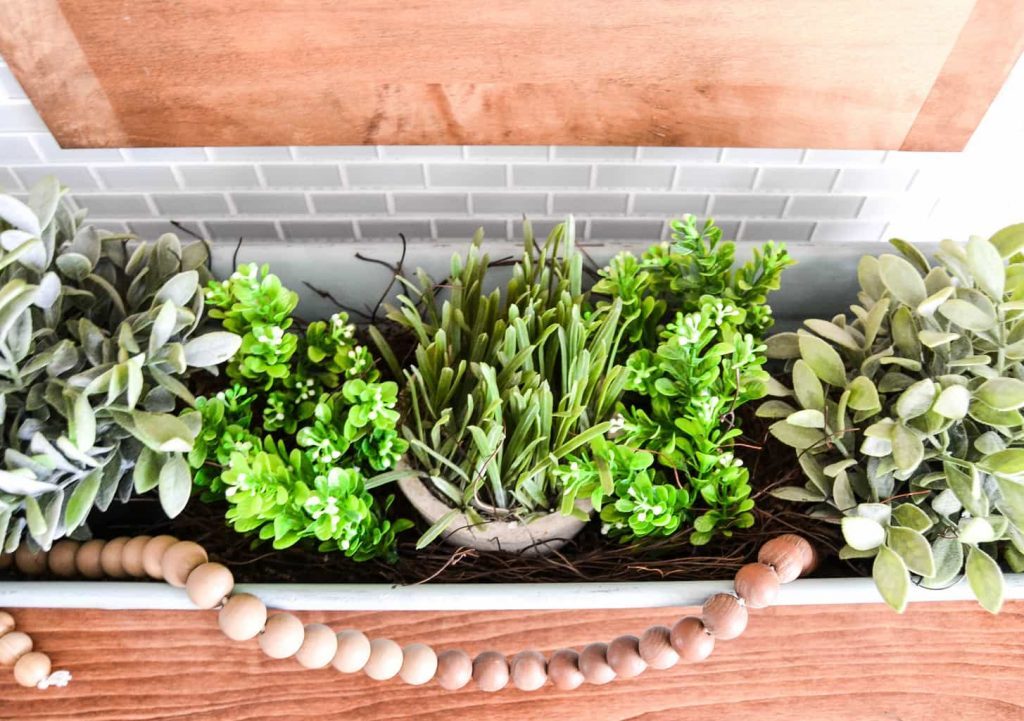 We have not made our first trip to buy plants yet this spring. It is too early. So, I did the next best thing. I added beautiful, faux plants to the planter for the time being.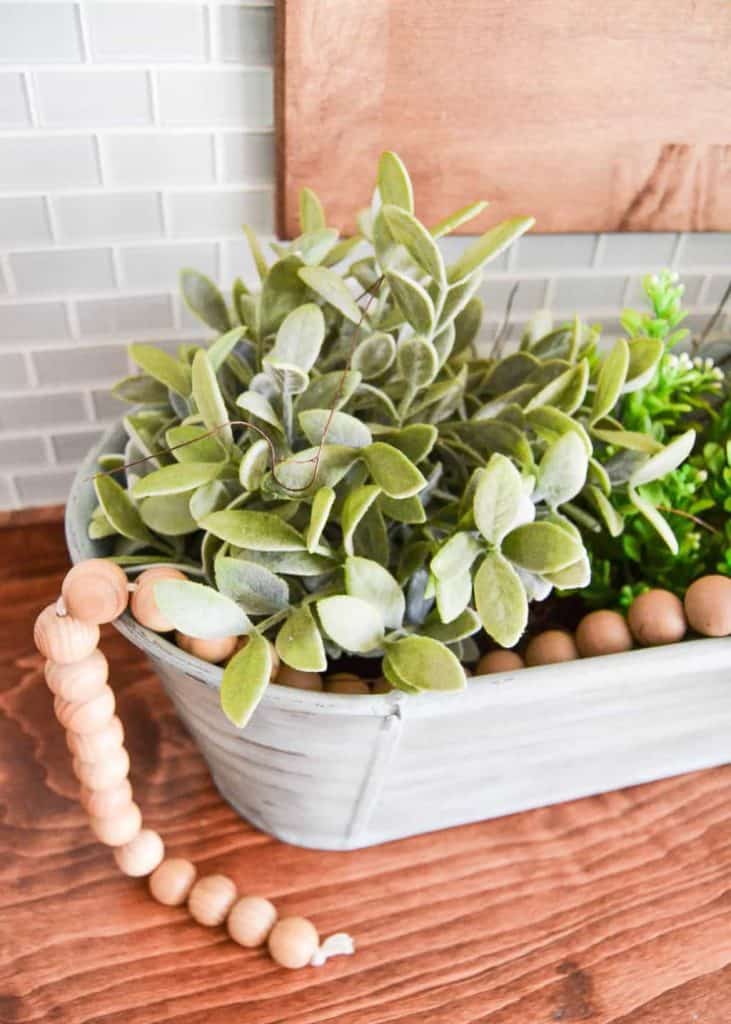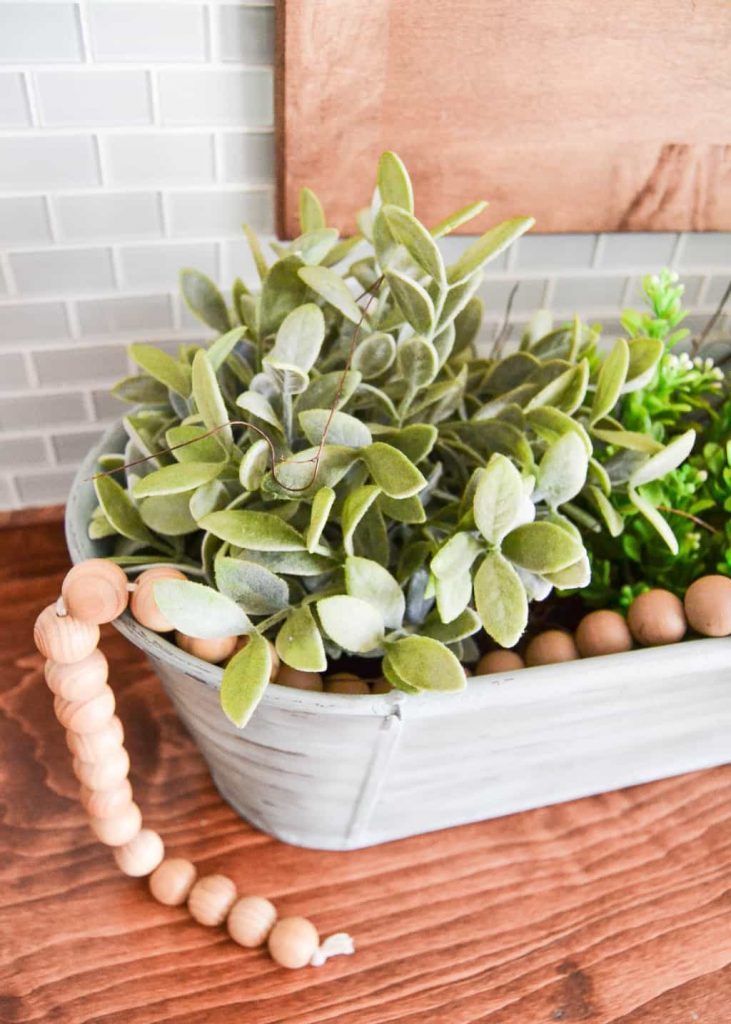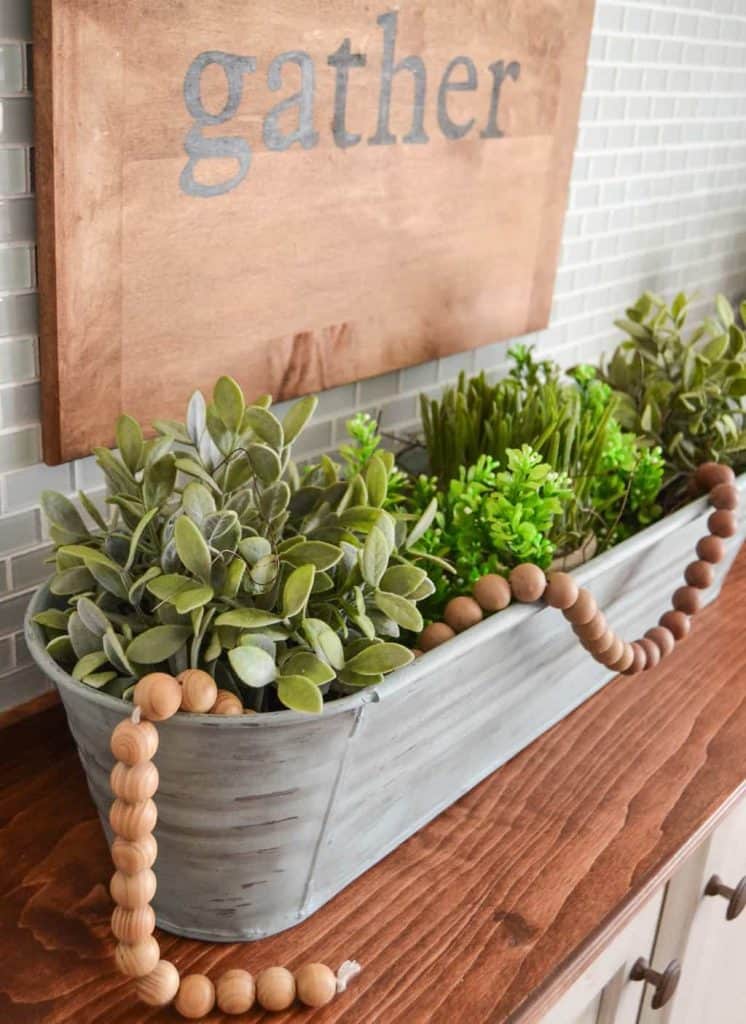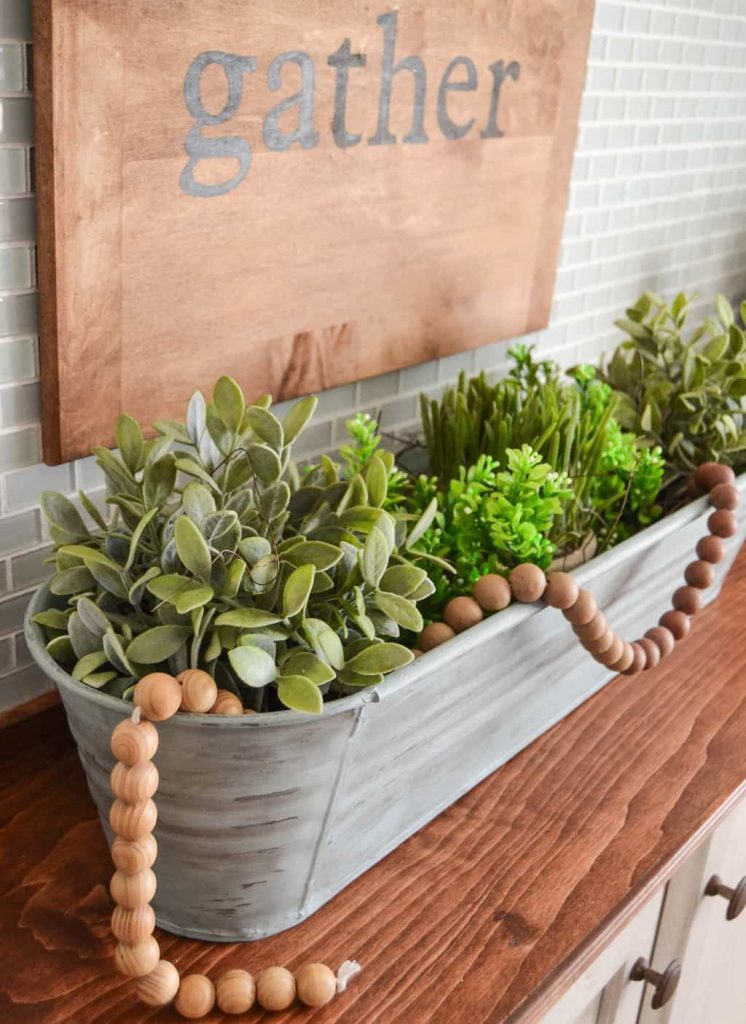 Faux plants get a bad rap, but these days, there are so many beautiful options that I am proud to put them in our home. I can't kill them either. It is a win-win for this black thumb girl.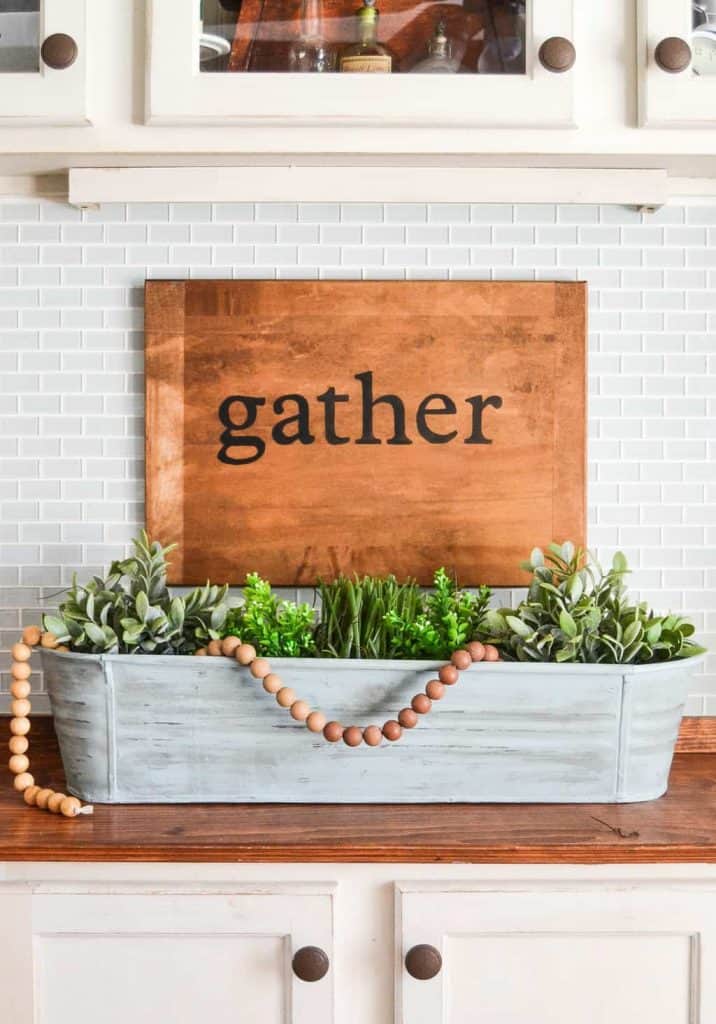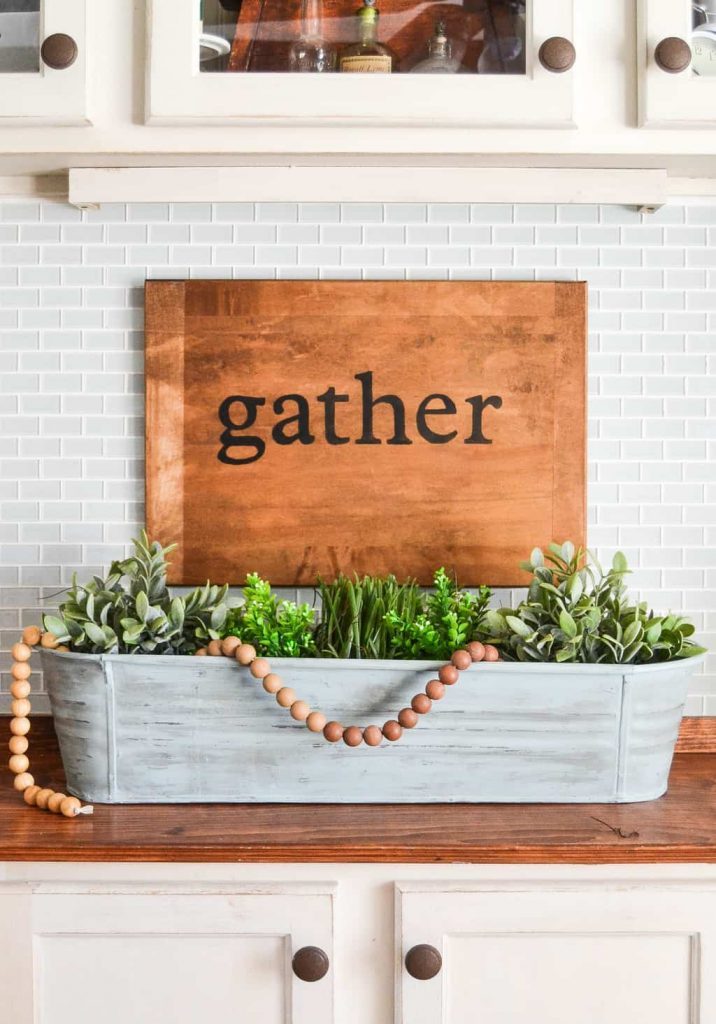 Do you like the look of painted metal? What plant or flowers would you put in this planter? All suggestions are more than welcome.
PIN THIS POST!


Supply Recap For A Painted Galvanized Tub Planter:
Paint
Paint brush
Make sure to check out all of these other No Spend DIY projects from my friends! You may find something that inspires you to makeover something you have lying around!!
To continue the Earth Day inspiration, be sure to check out my fellow participants in this months There for the Making challenge. Each of them created a beautiful project without spending any money, and all of them have something to do with repurposing – perfect for Earth Day!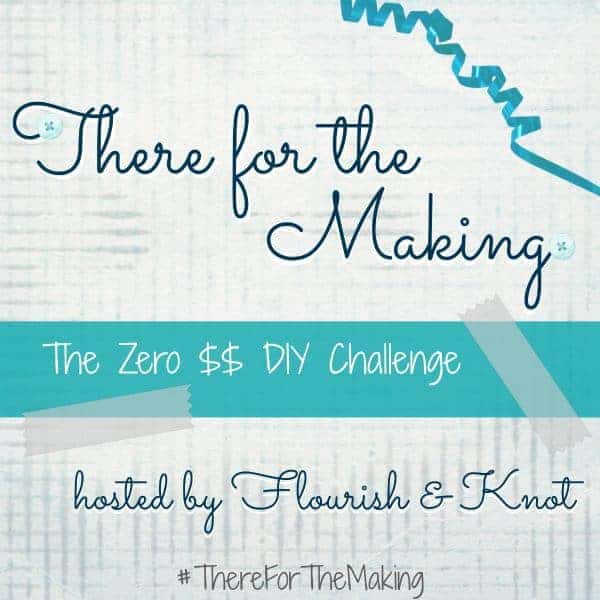 There for the Making: Earth Day Edition!
2 Bees in a Pod | Wire Spool Plant Stand
Flourish & Knot | Painted Geometric DIY Flower Pots
Green with Decor | Chalk-Painted Table
My Creative Days | Painted Galvanized Planter
My Life From Home | DIY Book Page Flower
Personally Andrea | Rustic Three-Tier Wood Slice Stand