I am taking a break today from my long list of holiday projects and posts to bring you a project that took me less than thirty minutes to complete. I know I have said it before, but I love being able to step away from bigger projects to share the little projects I do to decorate our home. It is these simple projects that guests notice first and really stand out to make our house a home. These DIY planters are my latest small project that is so fun and adds real "life" to our home. Now, I am not an indoor plant person (AT ALL) but I have fallen in love with succulents. You can plant them in anything and they don't take a lot of time or effort to keep them alive. My kind of indoor plant for sure. This repurposed succulents planter was easy to make and only took three supplies to complete.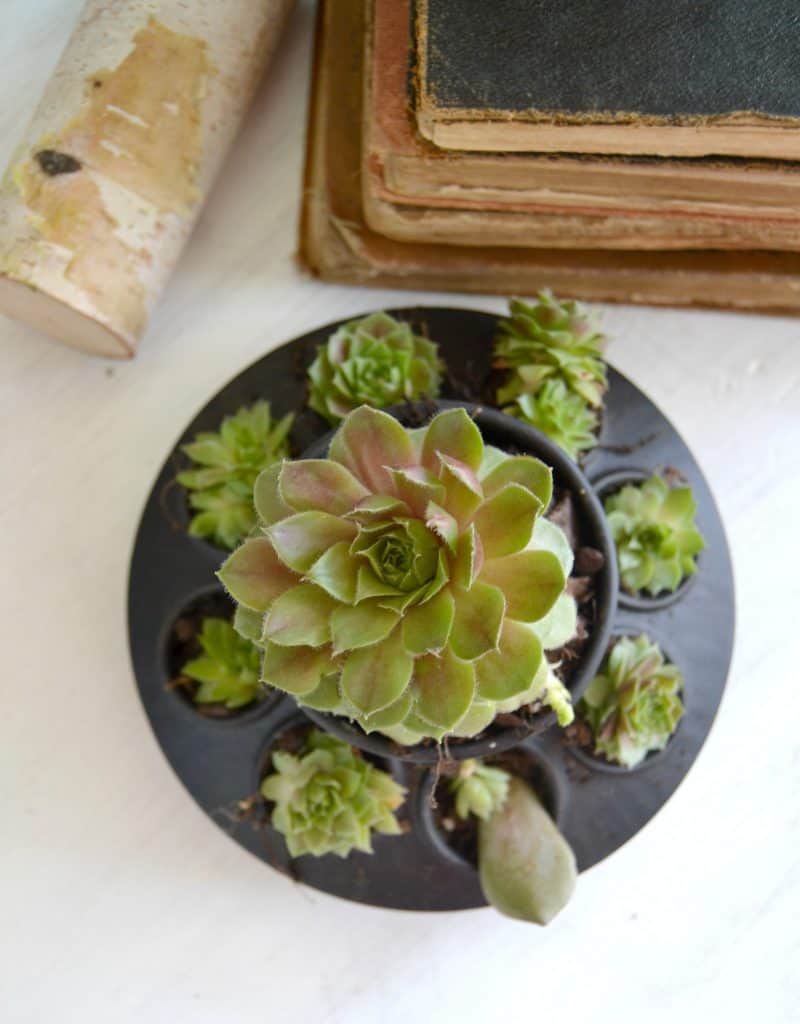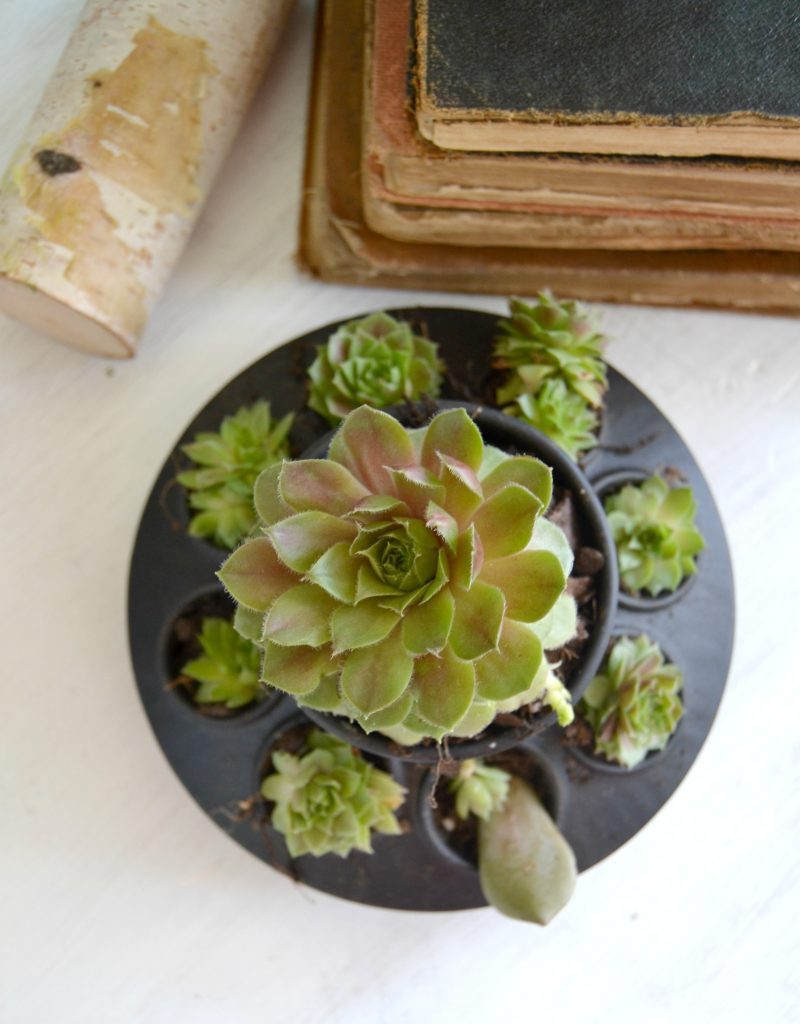 (Affiliate links are used in this post. You can read my disclosure HERE.)
3 Supplies Used To Make DIY Planters For Succulents: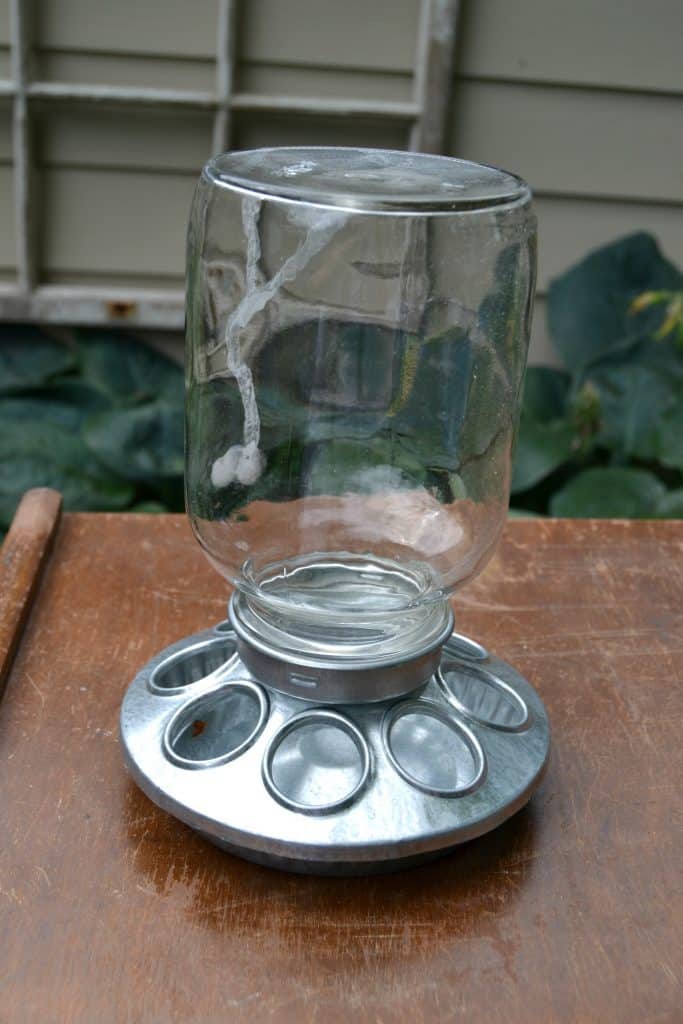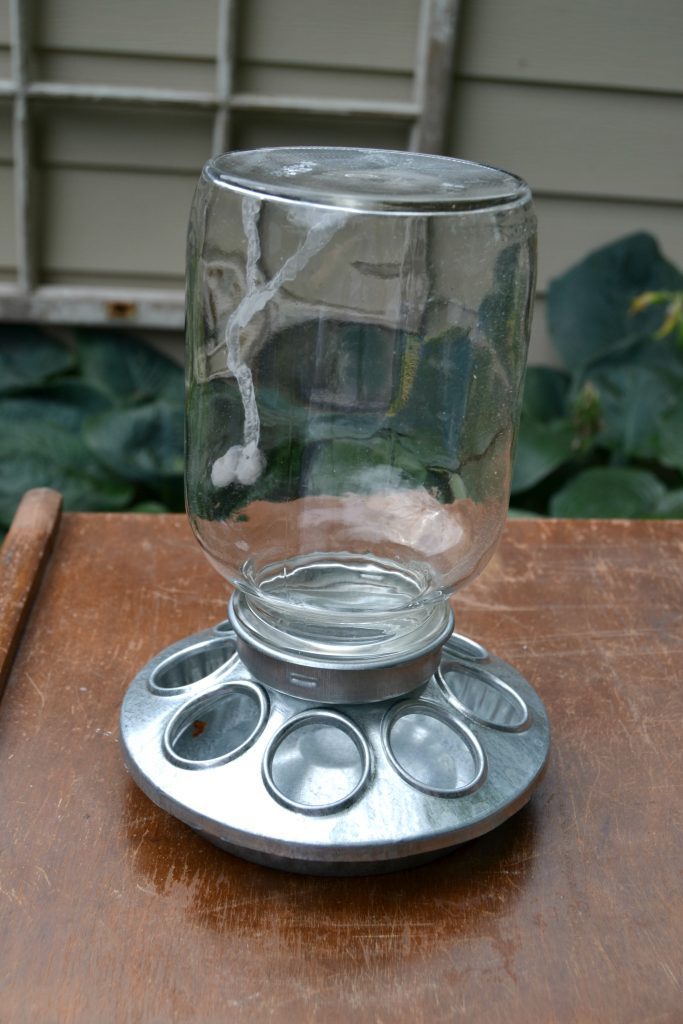 I have found a couple of these chicken feeders at yard sales. The first one I bought was turned into crayon storage on our art table and this one was destined to become one of my DIY planters for succulents. This feeder had a cracked glass top but it was the base I was going to use anyway.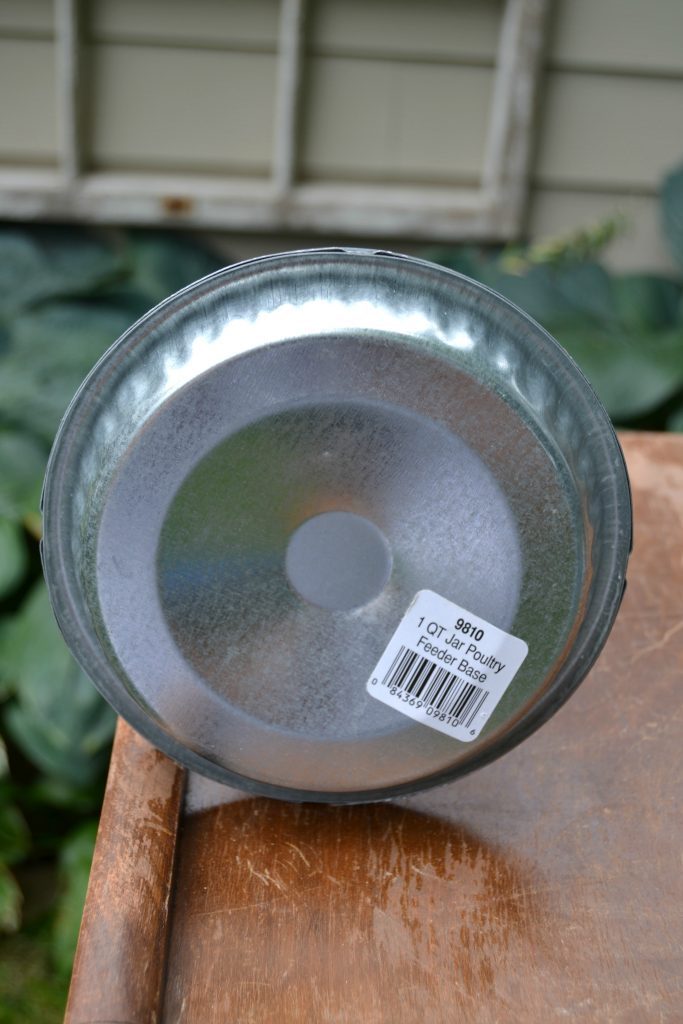 I wanted this succulents planter black so I just spray painted it.
Once it dried, I added the succulents to all the holes.
That's it! DONE!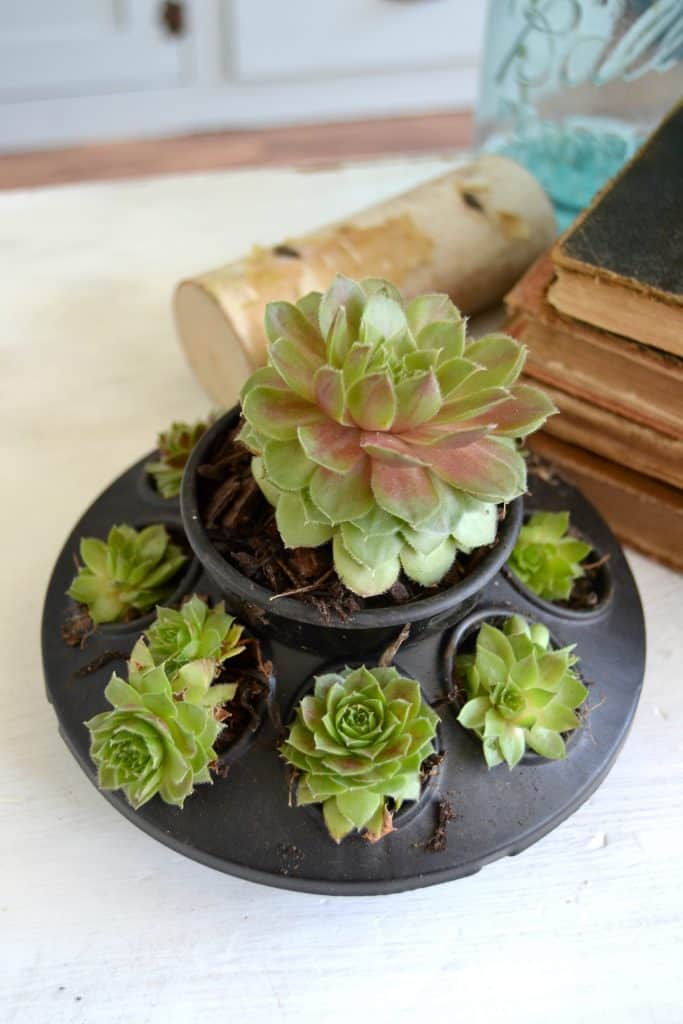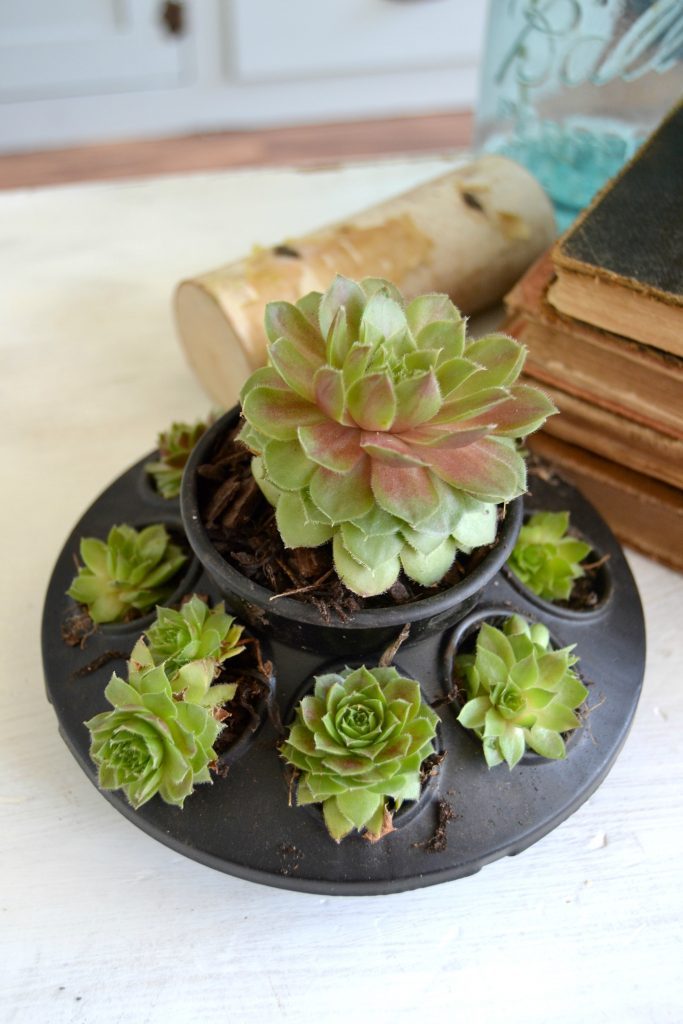 Look how cute this little planter is!
I think this would look great in the metal color as well so it could be a "2-supply" succulents planter.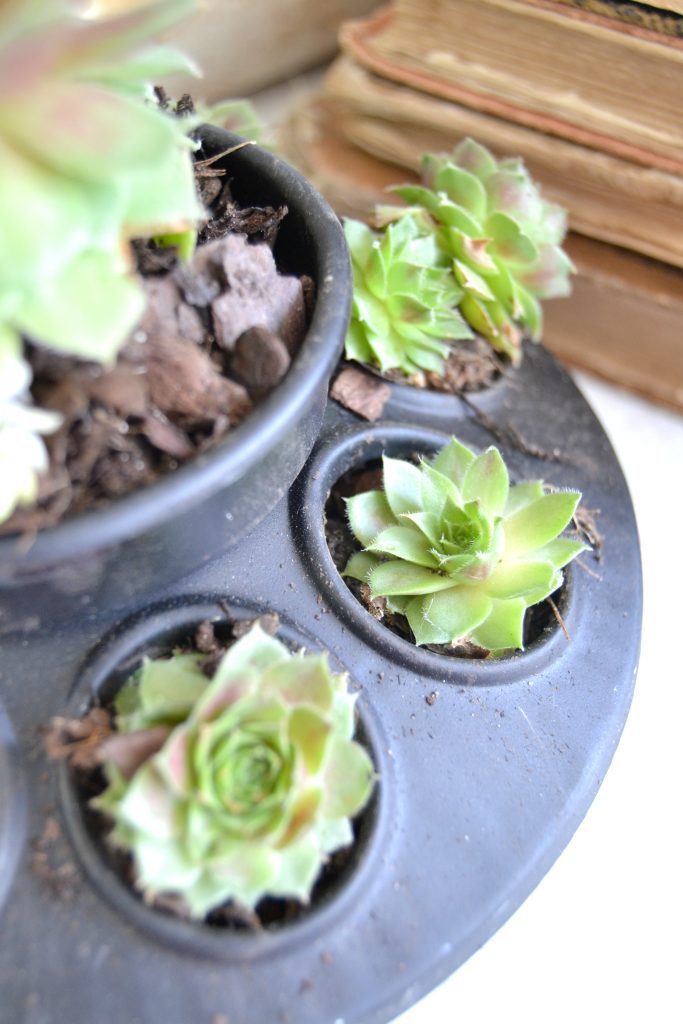 I did this about a month ago and the succulents still look great. Indoor plants that don't need a lot of time, water or nurturing but still add greenery to our home are perfect for me. Succulents look great in the winter months too.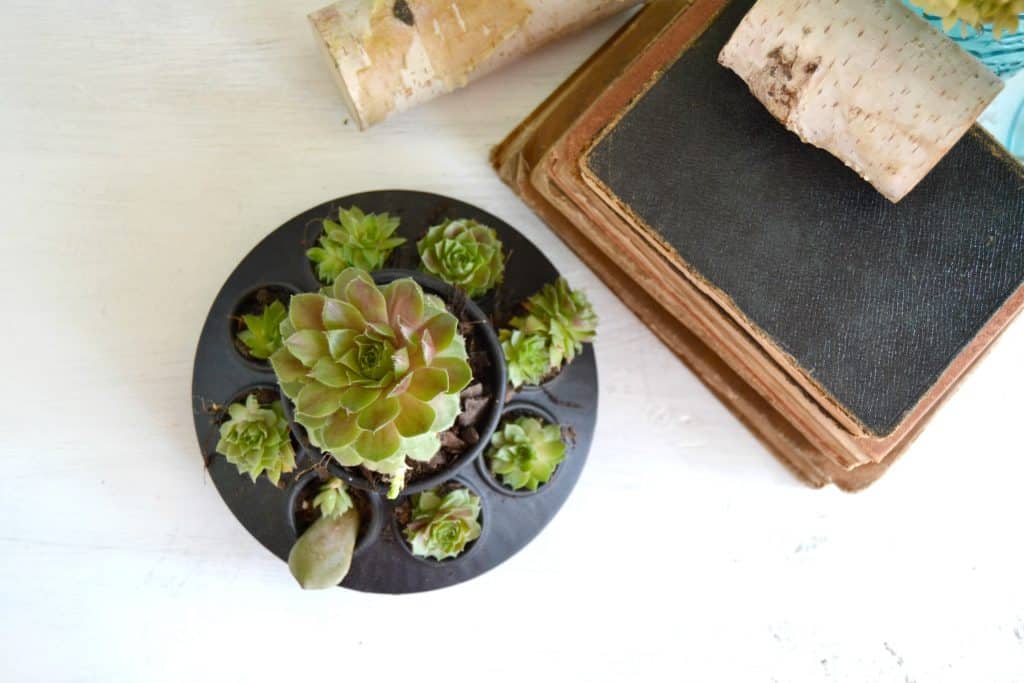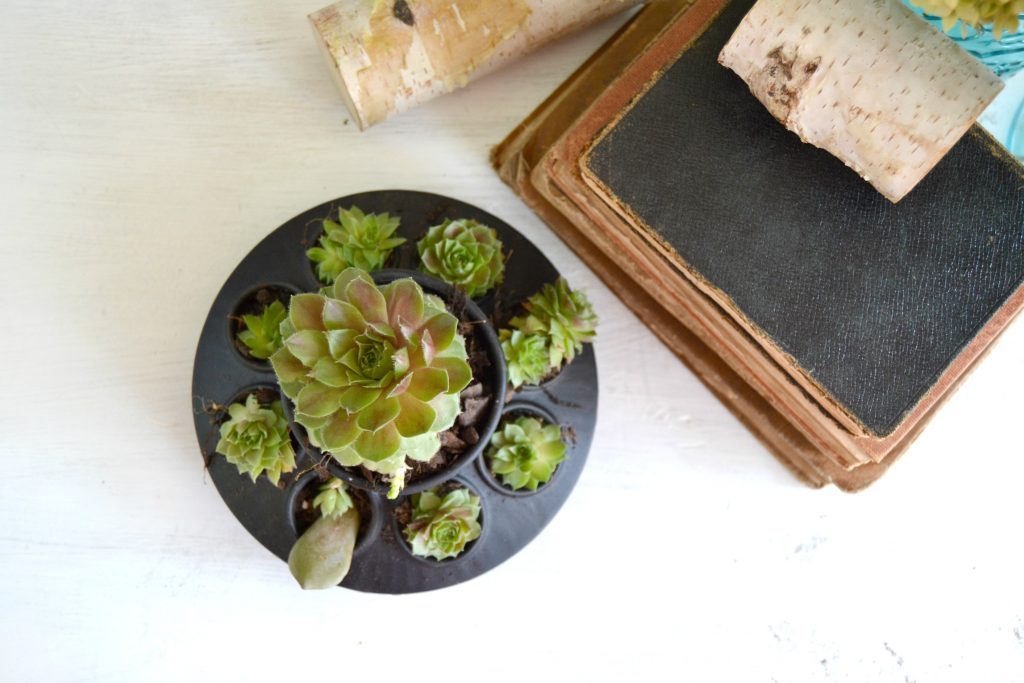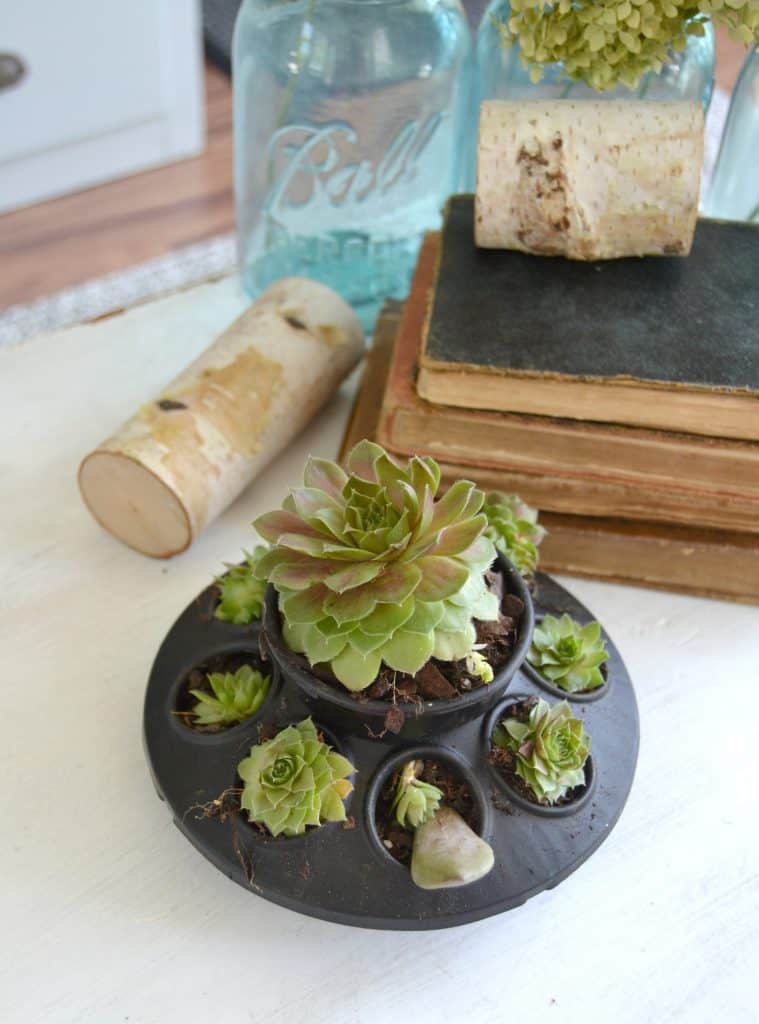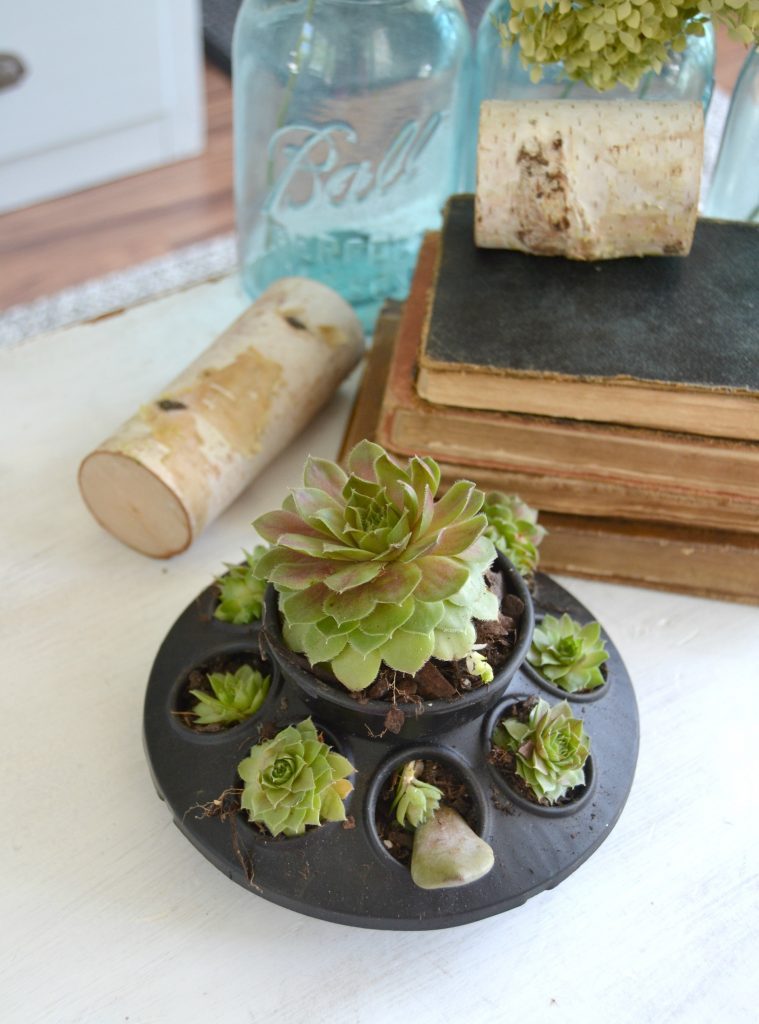 Not only do I enjoy making these easy projects, but photographing them is so much fun. I am constantly playing around with small areas in our home and changing the decor and I keep saying I need to write my posts about how to decorate small areas in your home. That is on my list….. I swear.
If you like easy projects like this one, you will also like my DIY Sign I made for our kitchen, my paper wreath and Mummy banner.
Don't have time to make this planter today? Make sure to pin it so you can make it later when your green thumb needs a fix.
PIN THIS POST!

If you liked these DIY planters, you will also love these ideas:
Low Growing Shrubs To Add Curb Appeal At The Flip
10 Ways to Get Ready for Summer Hosting Season
Spring Wreath: Made From Embroidery Hoops & Book Pages