The other day, on my Facebook page, I asked for everyone's favorite fall food. There were so many yummy answers; everything from soups and casseroles to pumpkin pie and lattes. Fall is my favorite time to cook and bake. There is something about the football season and the cooler temps that make me want to be in the kitchen preparing delicious recipes for family and friends. Some of my favorite things to make during this season are small bites, appetizers and mini-desserts. We watch a lot of football games so I like to make things that are easy to eat and carry around while watching the games. This Mini Cheesecake Recipe is so easy to make and this time around, I made them in mini Mason jars so no one felt bad about indulging.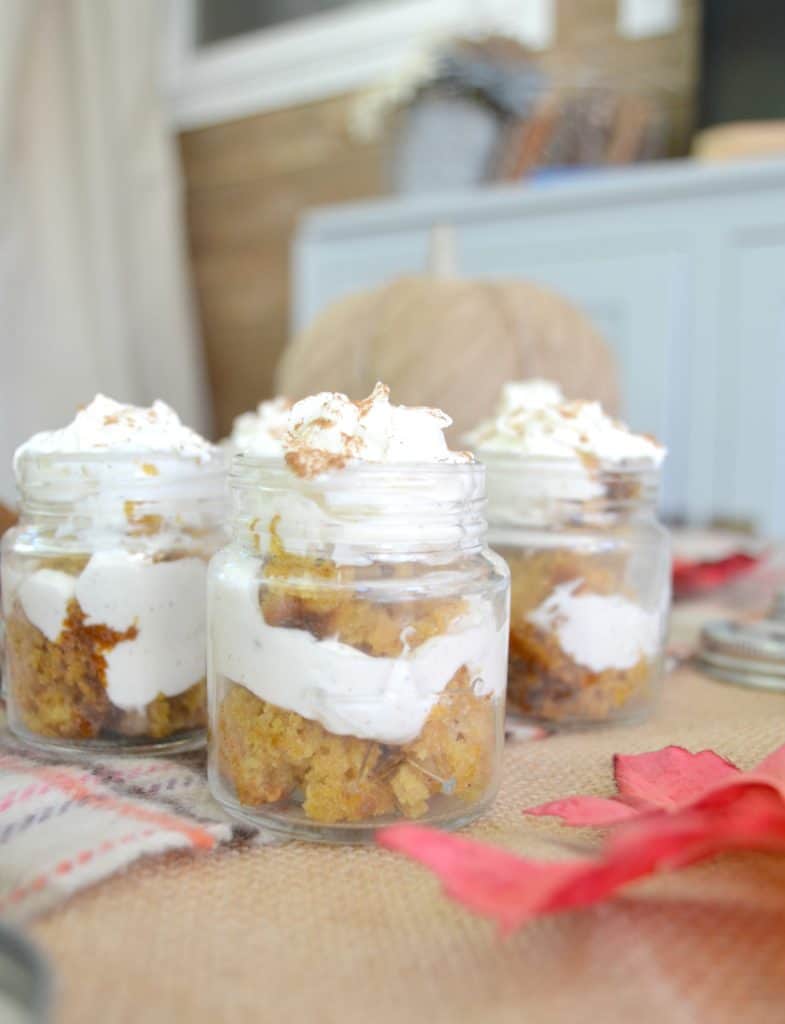 (Affiliate links are used in this post. You can read my disclosure HERE.)
I use this pumpkin bread recipe. And Mini Mason jars (I used these.)
Mini Cheesecake Pumpkin Trifle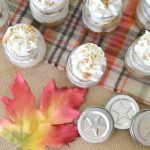 8 oz. cream cheese (room temperature)
1 c. powdered sugar
1 1/2 c. whipped topping
2 tsp. cinnamon
A sprinkle of pumpkin pie spice
Your favorite pumpkin bread
Mini Mason jars
To start, make your favorite pumpkin bread recipe.
Once the pumpkin bread is cool, make the cheesecake part of the trifle by mixing the cream cheese, powdered sugar and cinnamon together.
Then, fold in the whipped topping. If you like it sweeter, add more powdered sugar and/or whipped topping. Want more cinnamon flavor? Add more cinnamon. You can't mess it up.
Now that the pumpkin bread and the cheesecake filling are done, you are ready to build your Mini Cheesecake Recipe.
After I washed and dried the mini Mason jars, I started assembling the trifles.
First, I put pumpkin bread in the bottom of the jar.
Then, I added a layer of the cheesecake filling. I added another layer of pumpkin bread and then a final layer of the cheesecake filling.
I topped them all off with a dollop of whipped topping and sprinkled them with pumpkin pie spice.
I was making "mini" trifles so I had pumpkin bread and cheesecake filling left over (perfect for breakfast the next morning 😉 ). The measurements will depend on the size of trifle you are making.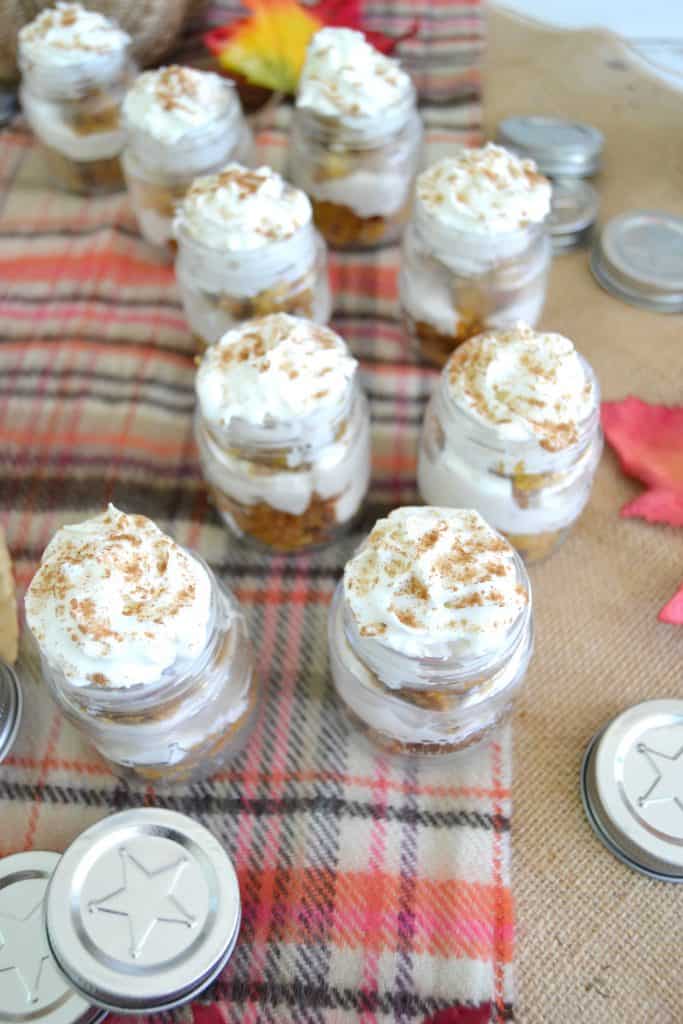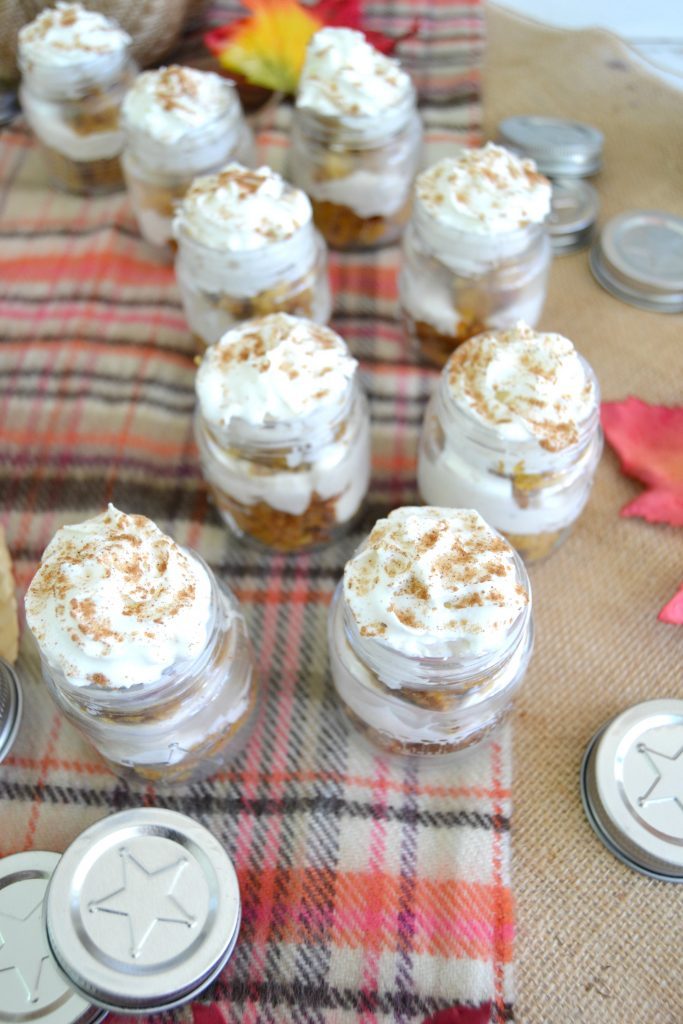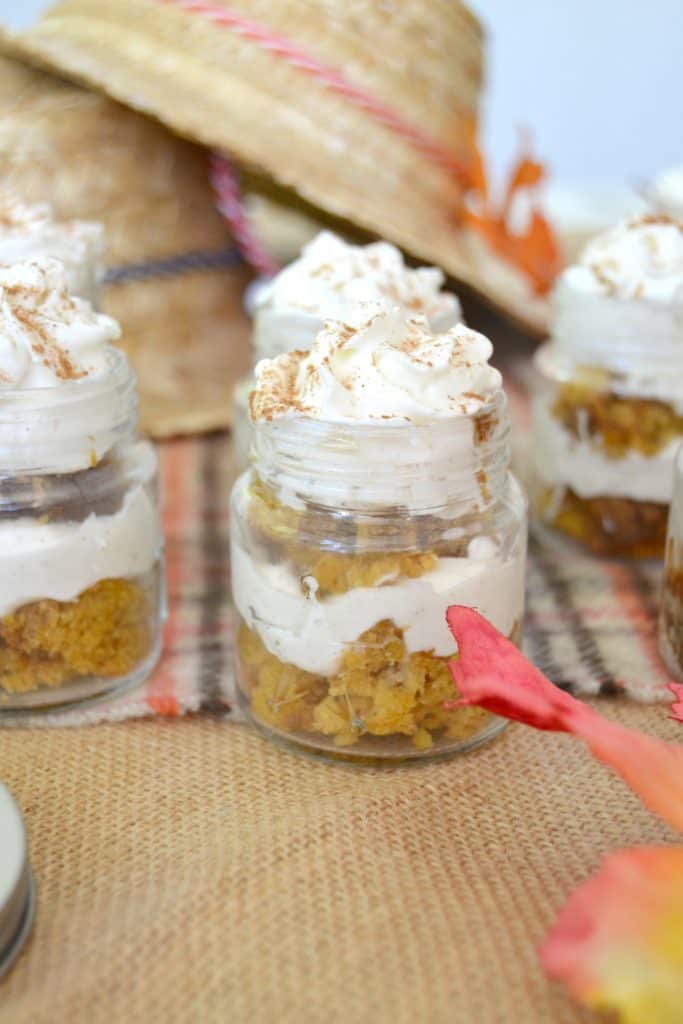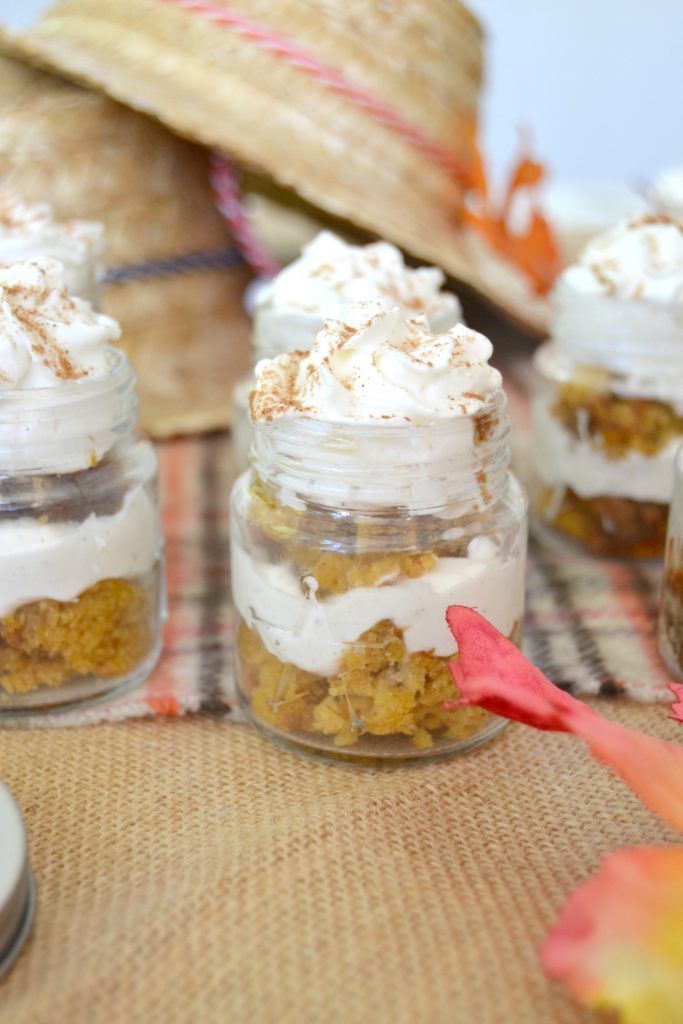 I used the Slinger mini Mason jars for these trifles. They are so cute and the perfect size for mini desserts. They are easy to handle and people don't feel guilty when they are indulging in a tiny trifle.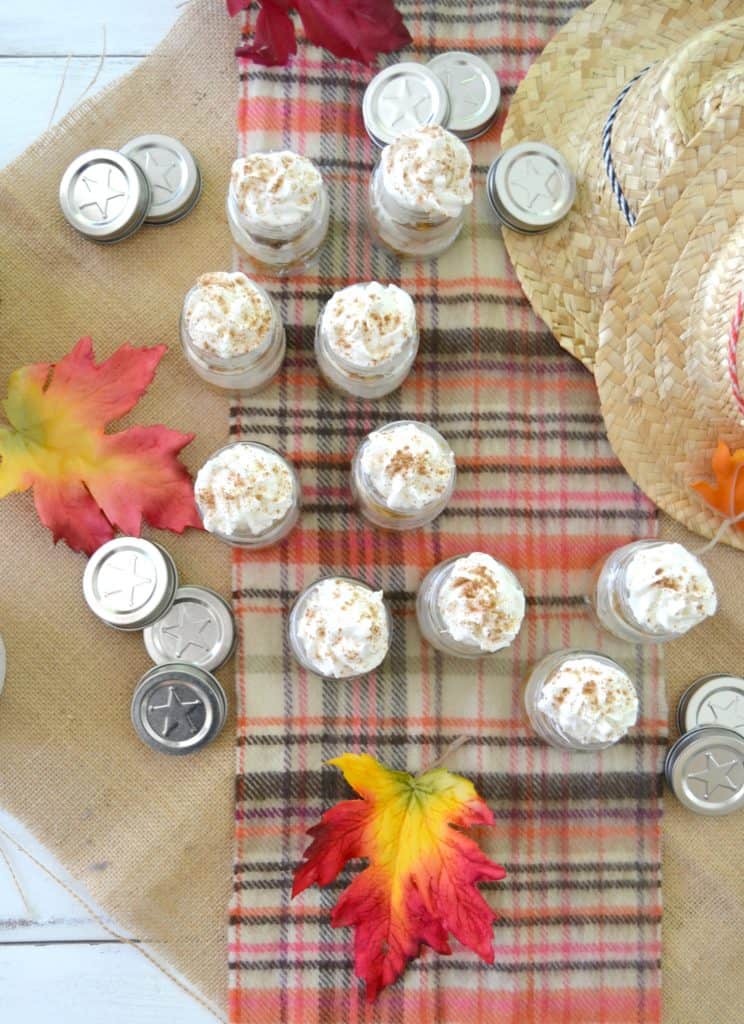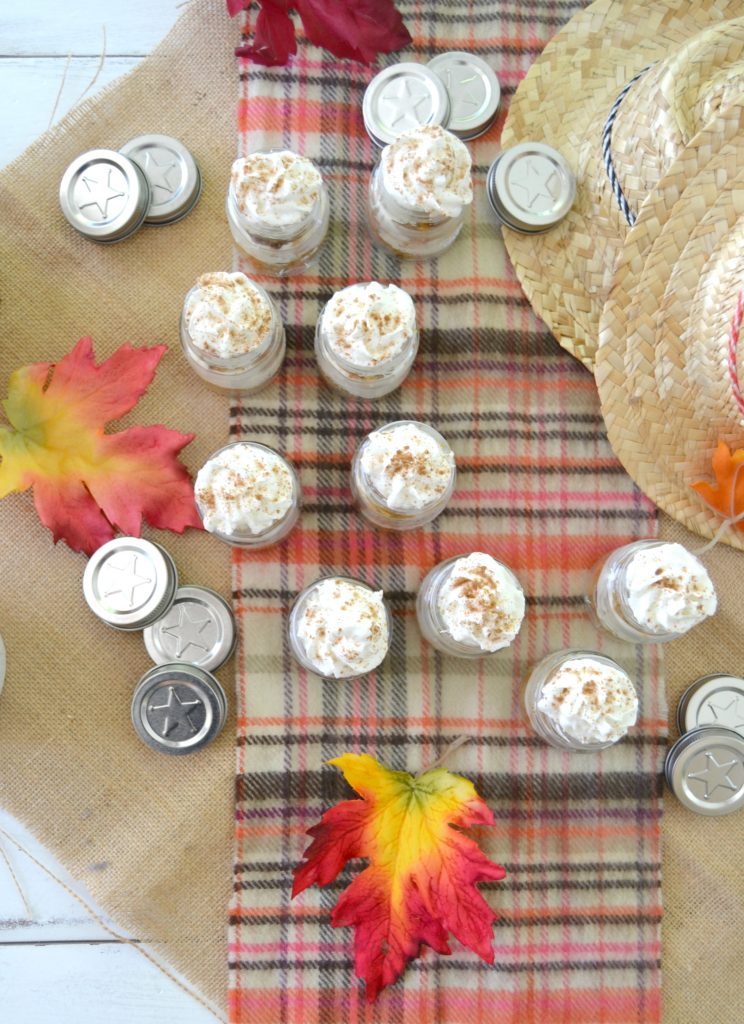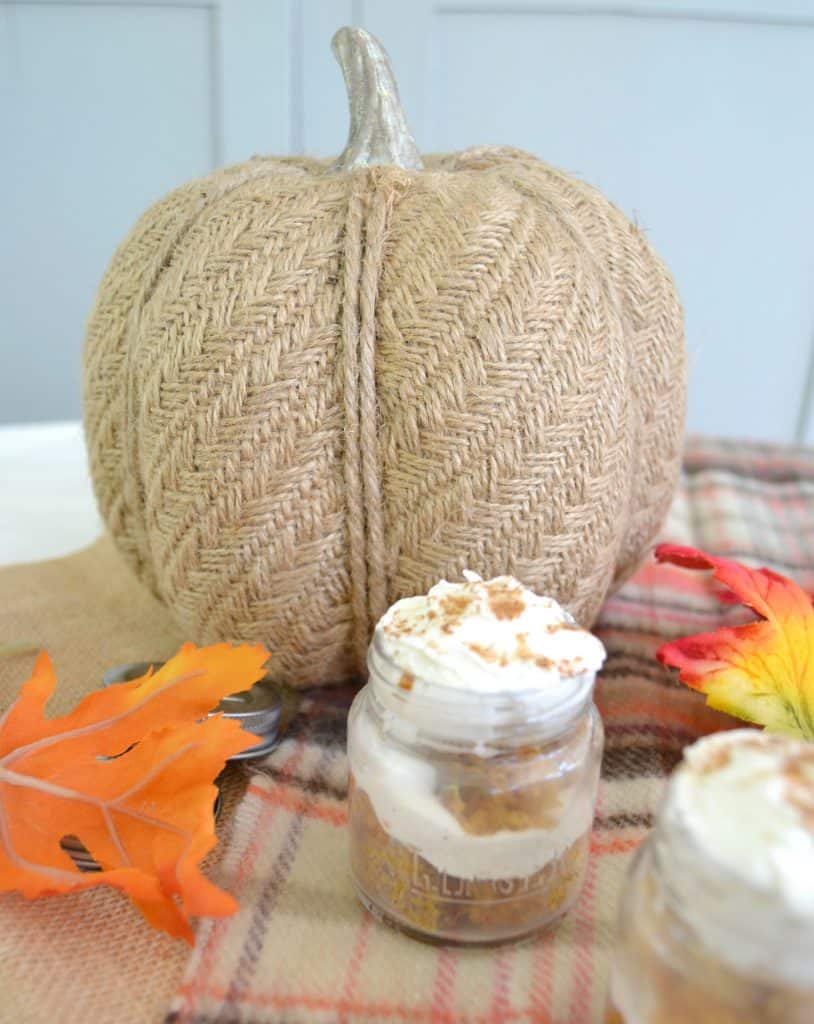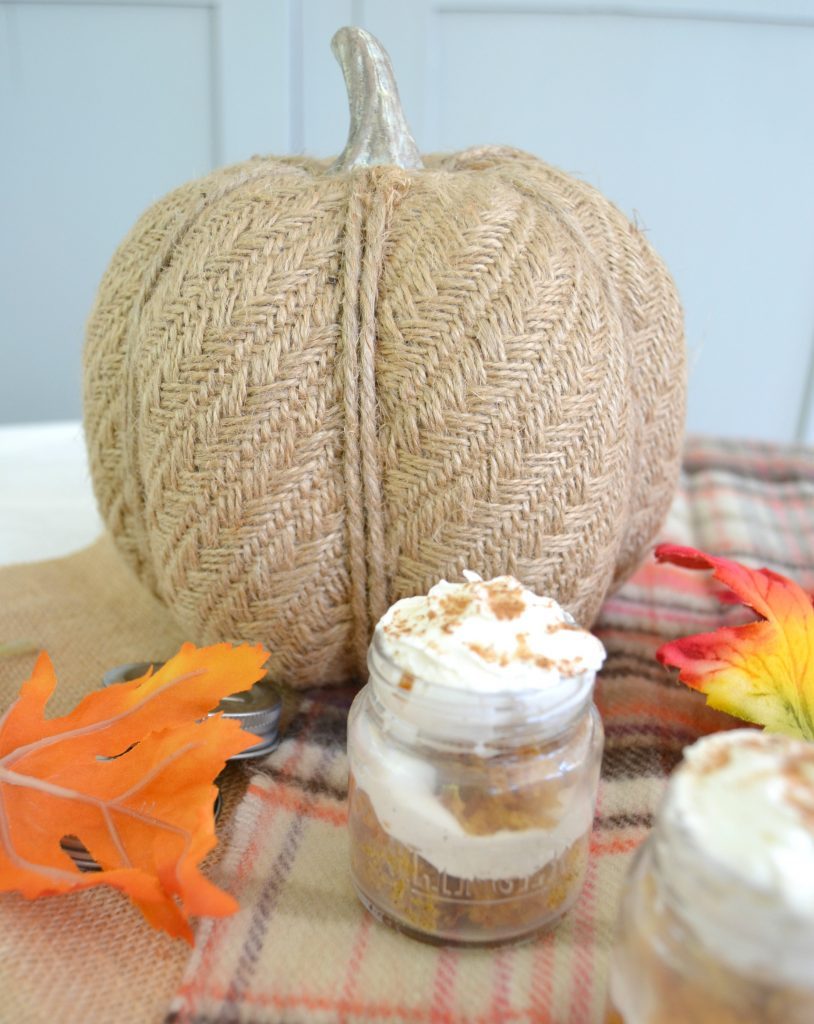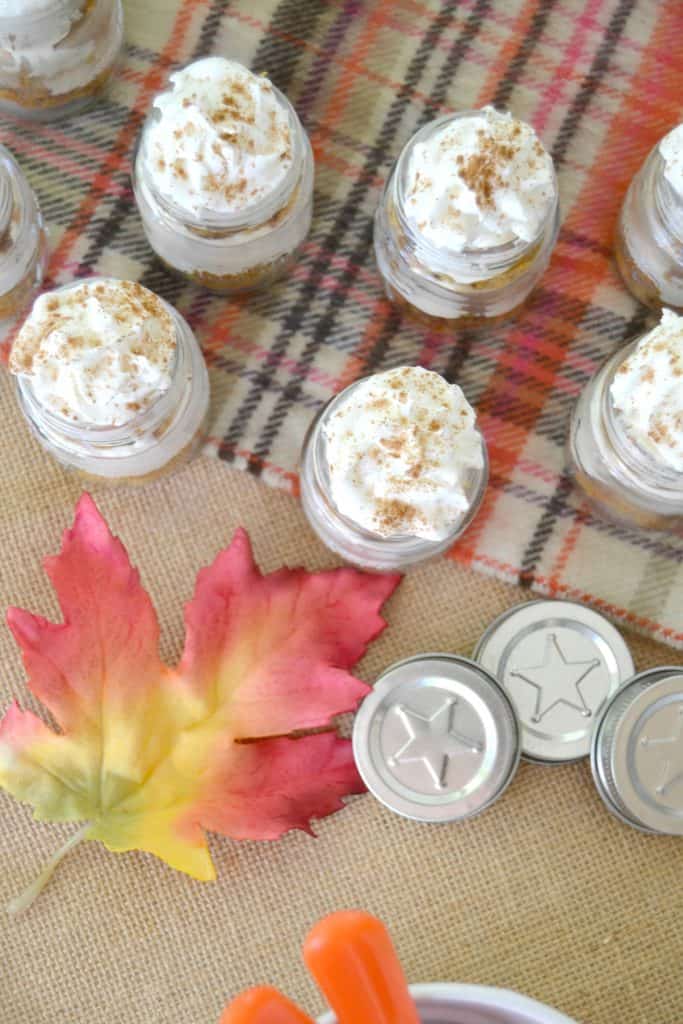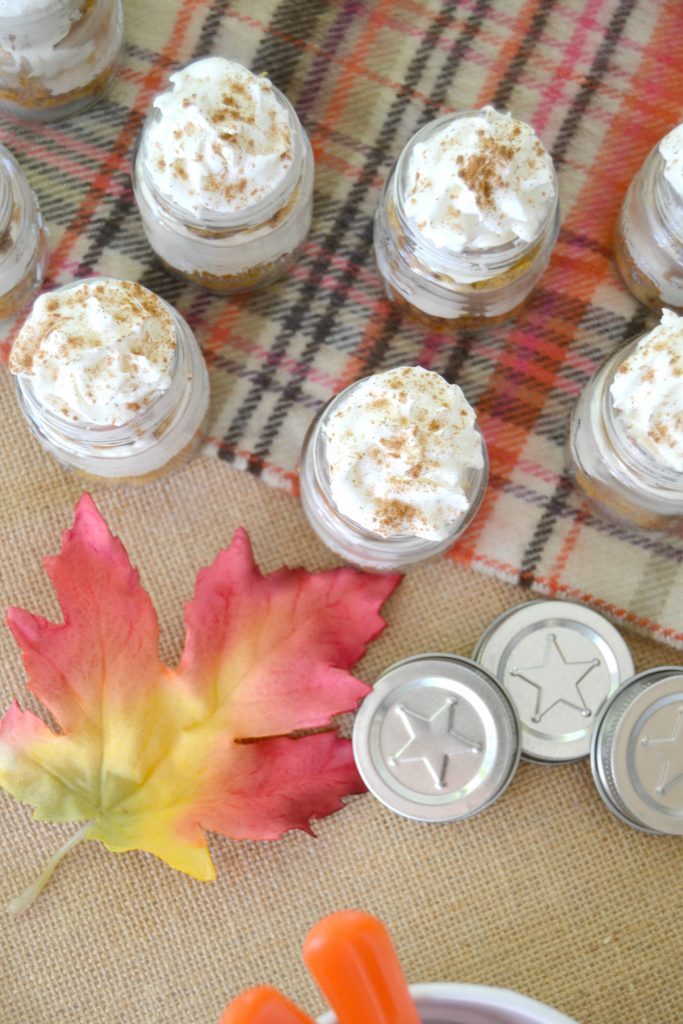 This Mini Pumpkin Cheesecake Trifle Recipe has so many things going for it: it embraces fall flavors, it is rich and it is mini so you feel good about indulging. What else do you need in a fall dessert?
I leave you with the same question I asked on my Facebook page. What is your favorite fall food?
PIN THIS POST!


If you liked this mini cheesecake recipe, you will also like these easy recipes:
Soup Recipes That Your Family Will Love
Roasted Red Pepper And Pesto Grilled Cheese