This Football Party Idea post has been compensated by Collective Bias, Inc. and The Coca-Cola Company. All opinions are mine alone. #NotSoFastMom #CollectiveBias
Not only is the official fall season on the way, but we are well into the football season as well!!! Fall and football. Two of my favorite words. My family loves football on all levels; from flag football to the professional games. We enjoy cheering on our local high school team and even head to a couple of college games when we can. As a mom who has a family who fully embraces the game of football, I have a lot of fun planning, preparing and making each game special. Today, I am sharing a Football Party Idea with free printables you can use at your next football party, tailgating event or at the next game you attend. I am also going to share my Mini Taco Bowls that are so easy to make. They are great for watching a big game at home, taking them to the side line of your local high school game or pack it up and take it to a tailgating event.
When we are heading out to a local high school football game, I take the party with us. I pack a cooler full of drinks, I make food to eat while we are waiting for the game to start and pack enough blankets to use during the game. For moms and their athletes, it's about being there, and making sure there's POWERADE waiting on the sideline for fans and athletes alike.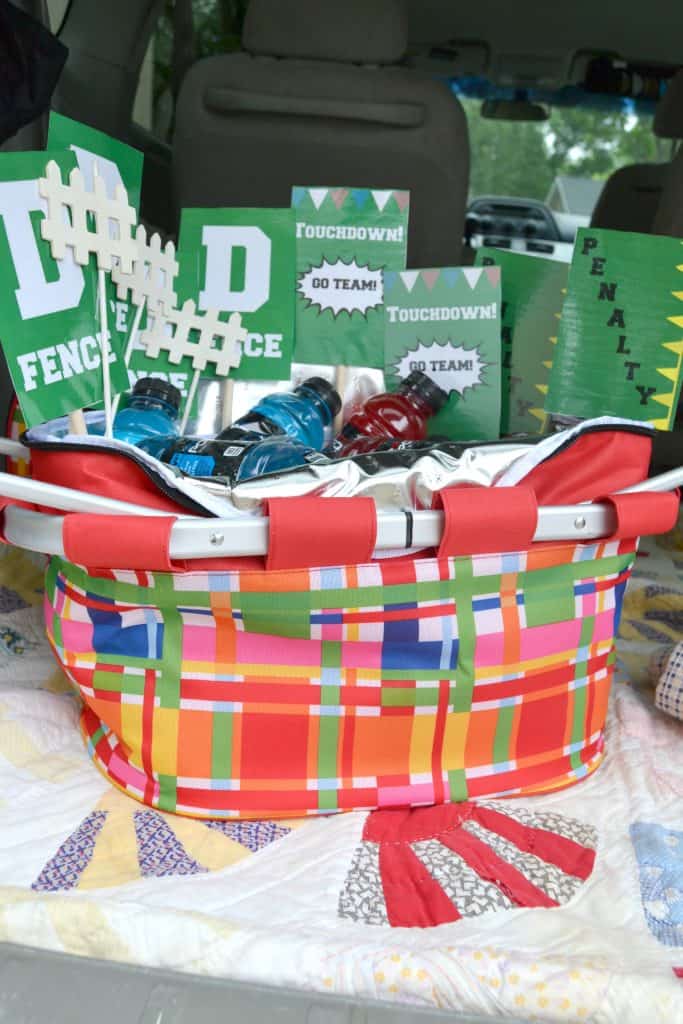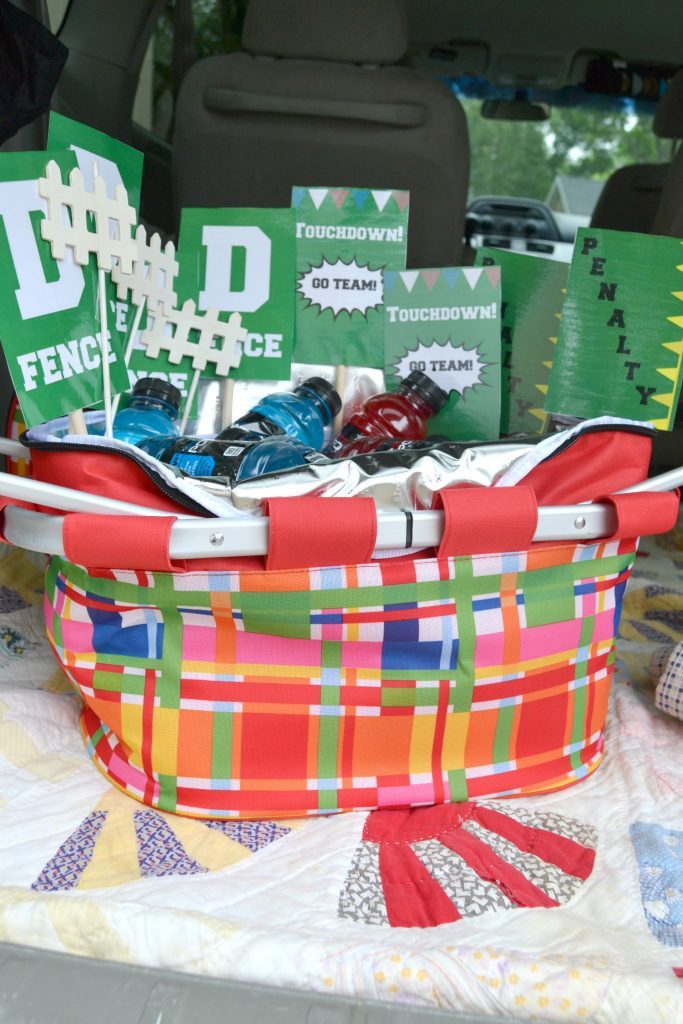 My daughter and her friends love to cheer for the team so I make fun signs for them to use during the games. I printed them off, laminated them and hot glued them to wood skewers. I also found fence sticks that I added to the "D Fence" signs.
You can use these same signs at your next football party or game! Find the "DFence" sign here. The Penalty sign here and the Touchdown sign here. Enjoy!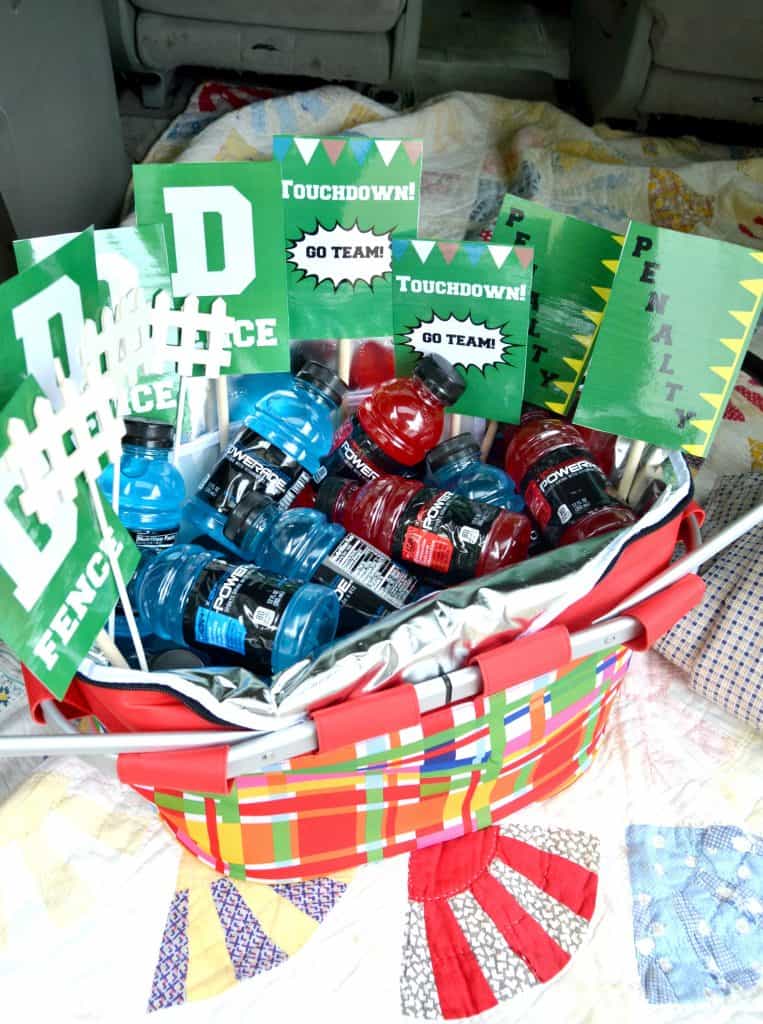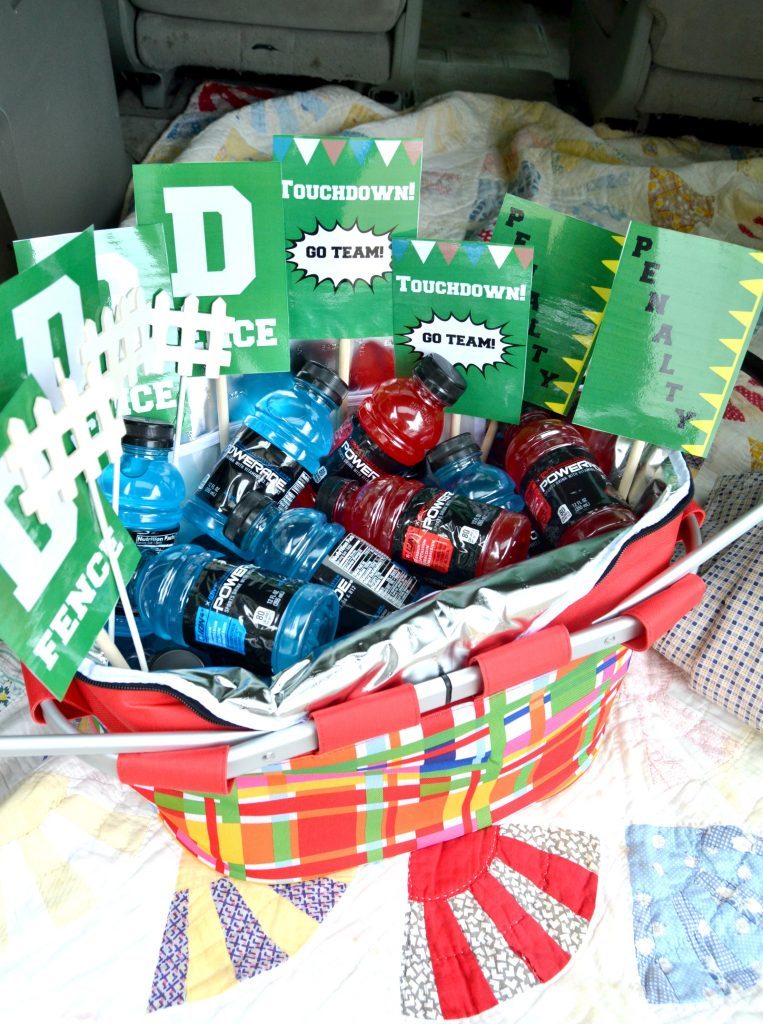 You can find all your football POWERADE needs in the beverage aisle at your local Walmart.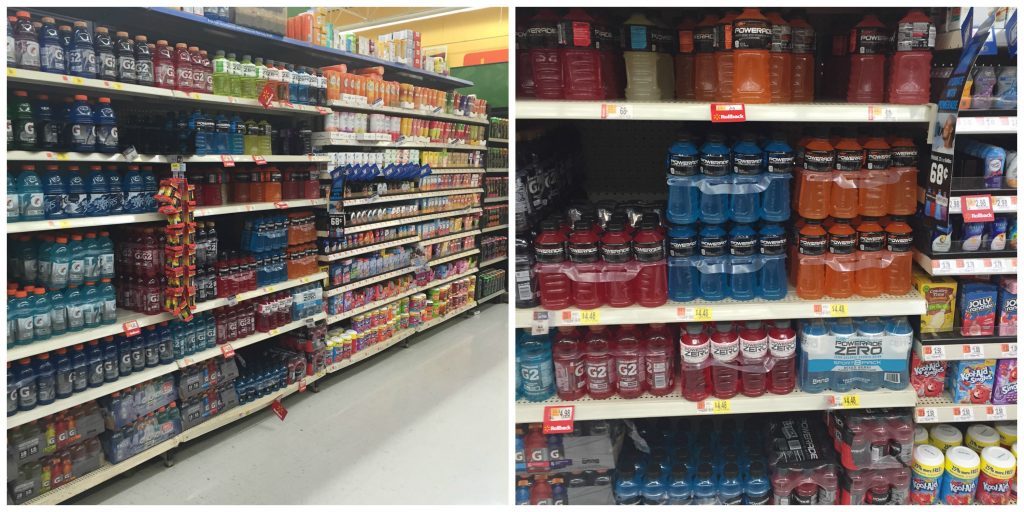 When we are watching a big game at home, the food and drinks are my favorite part. Game days aren't only about the games, they're about coming together and connecting over something you love. It doesn't have to be over the top or take a lot of time and I am going to show you how I put this football tablescape together in no time.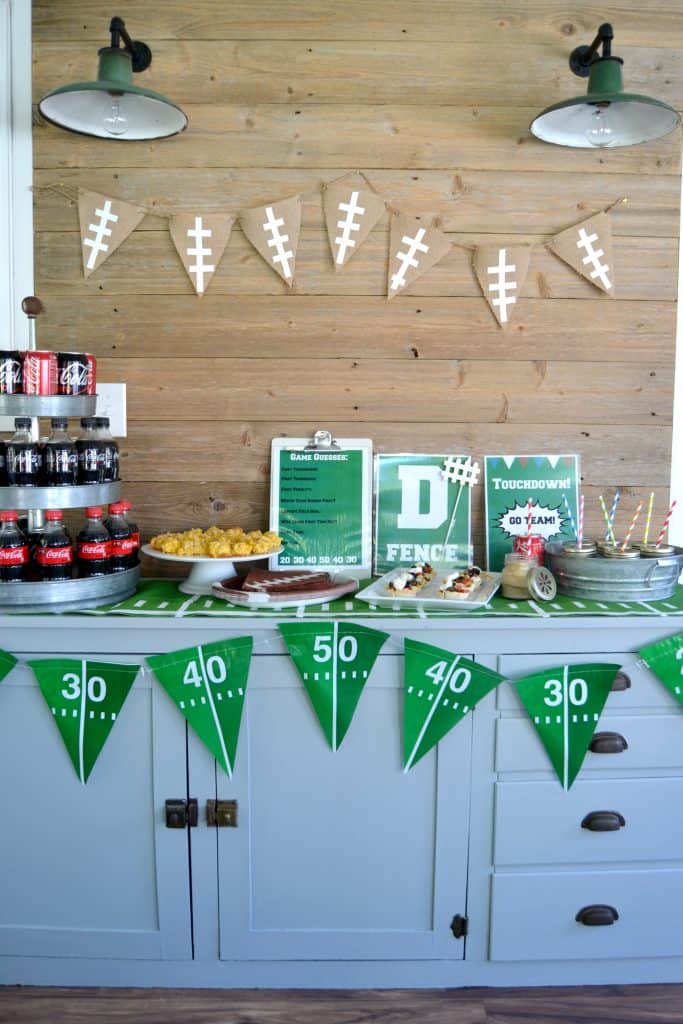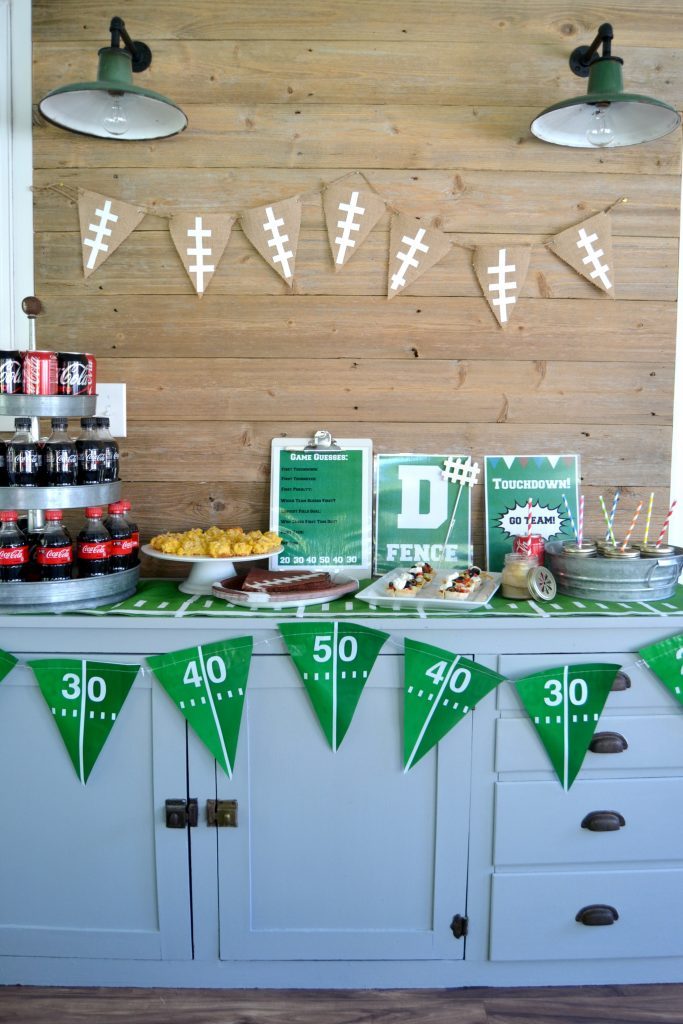 I started at Walmart to get the Coca-Cola and Coke Zero drinks for the party. I also found some great football table decor to use as well.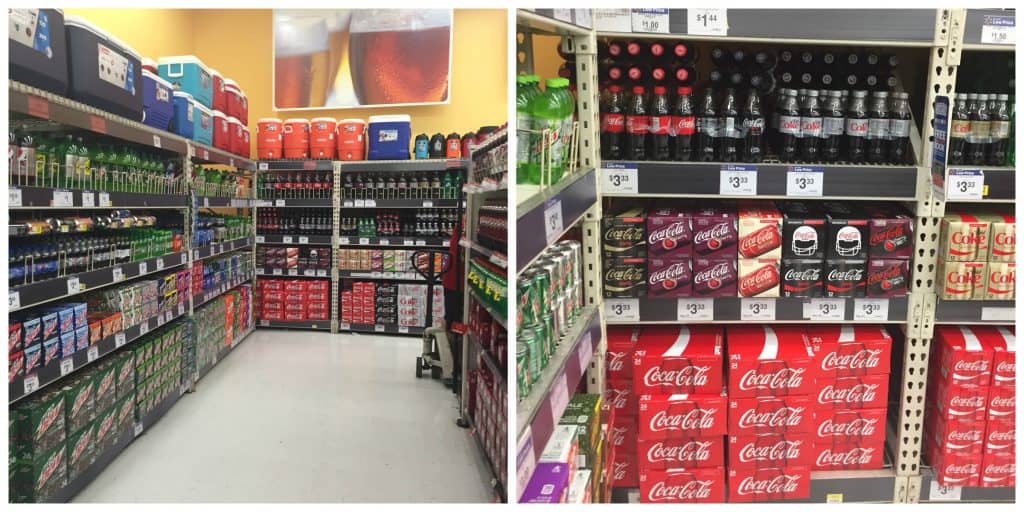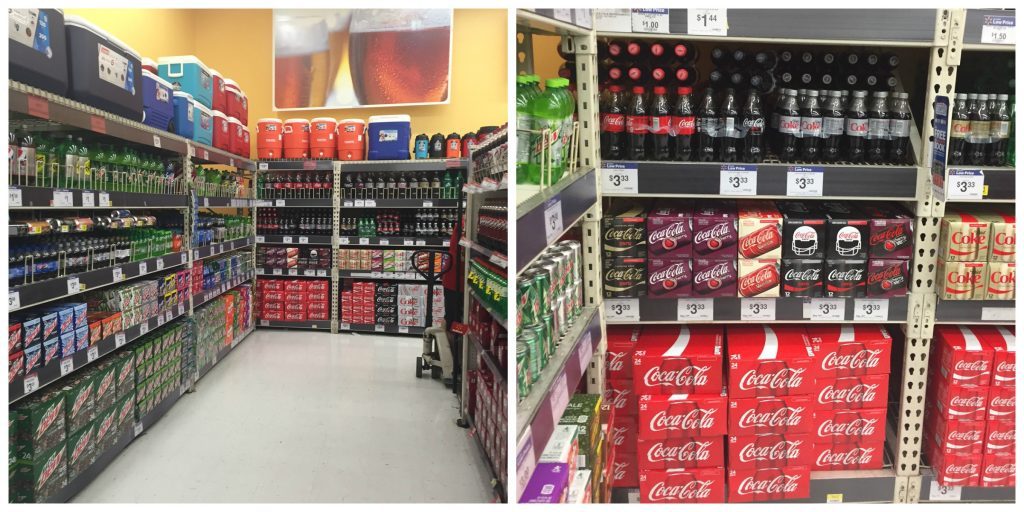 When I got everything home, I started setting up the tablescape. I put the banner on the front of the buffet and used the tablecloth as a runner down the middle of the buffet.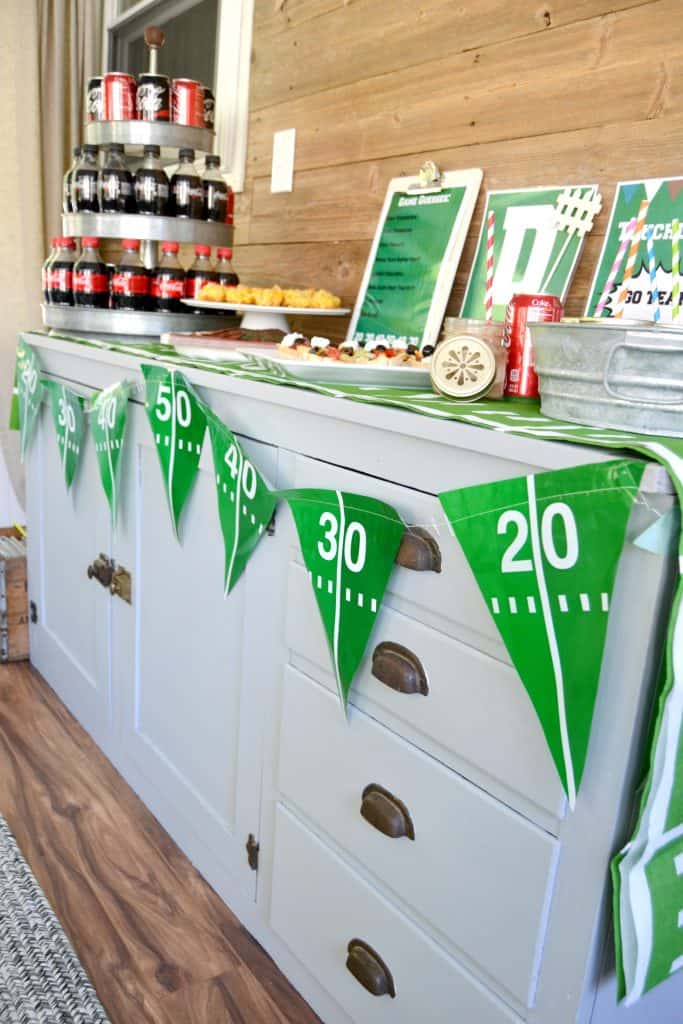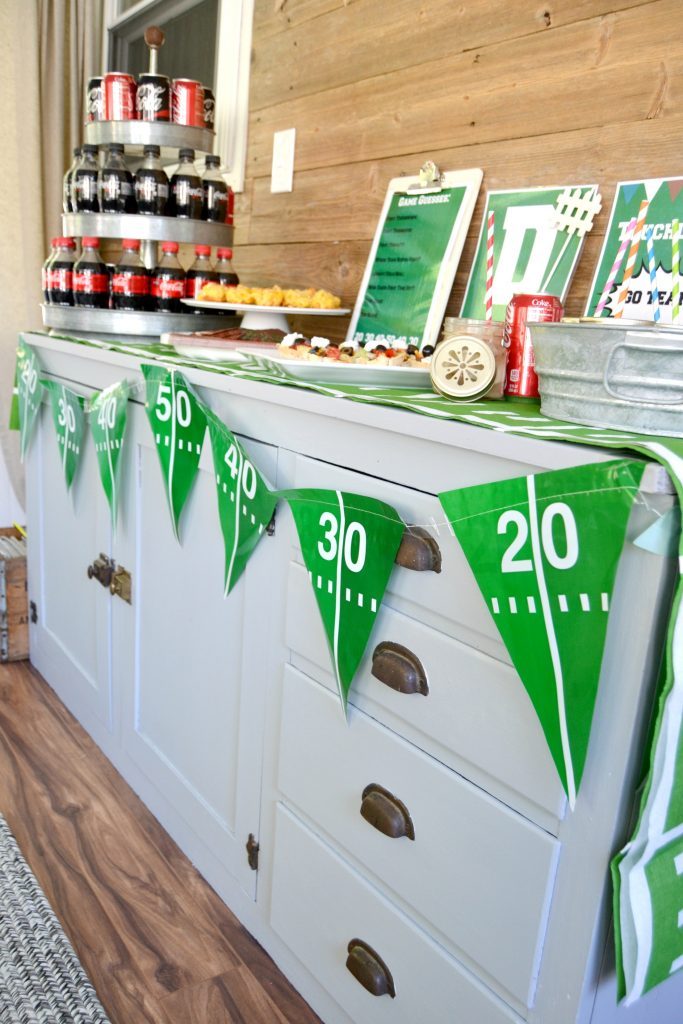 Then, I started crafting my favorite football party idea. I made this football banner with a burlap pennant banner and white first aid tape!
That's it! I love it enough to leave it up the entire football season.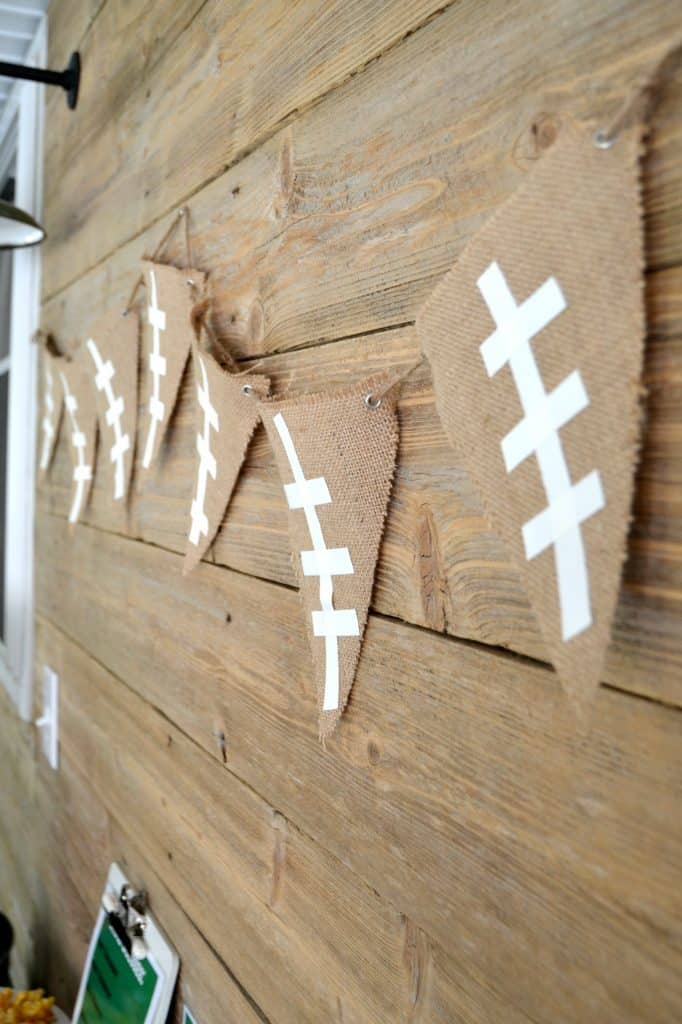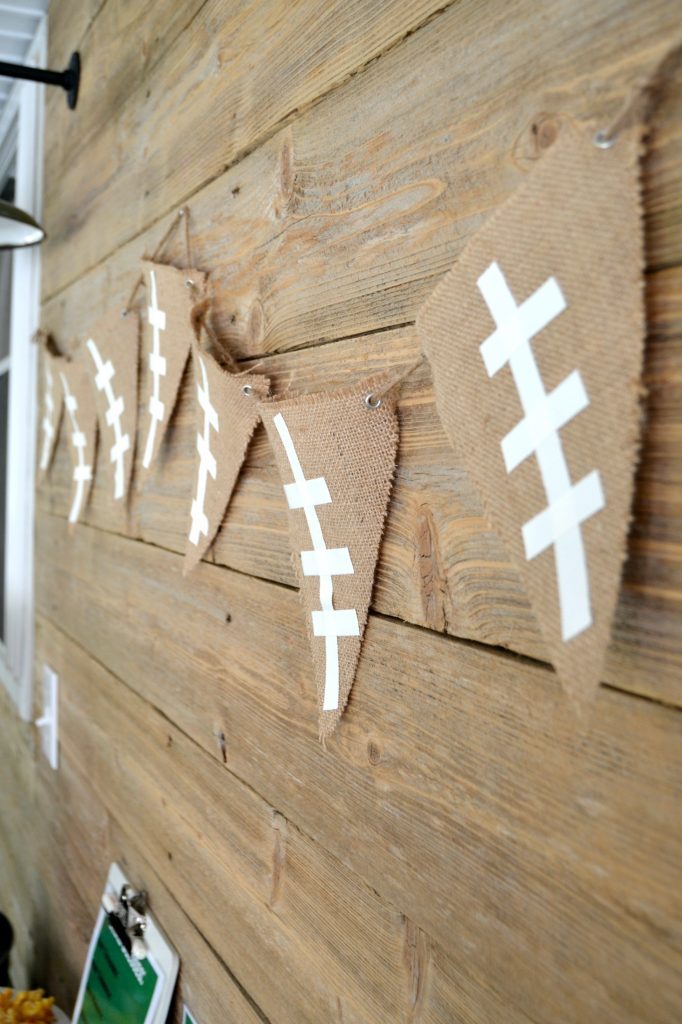 Every football party we have, we play the "Game Guesses". Each guest gets a clipboard, a laminated game form and a dry erase marker. (I laminated the paper so we can use them over and over again). The guests write down their answers and whoever gets the closest at the end of the game wins a prize. This time around, the guest won a 12-pack of Coca-Cola. You can find the "Game Guesses" Printable here to use at your next football party!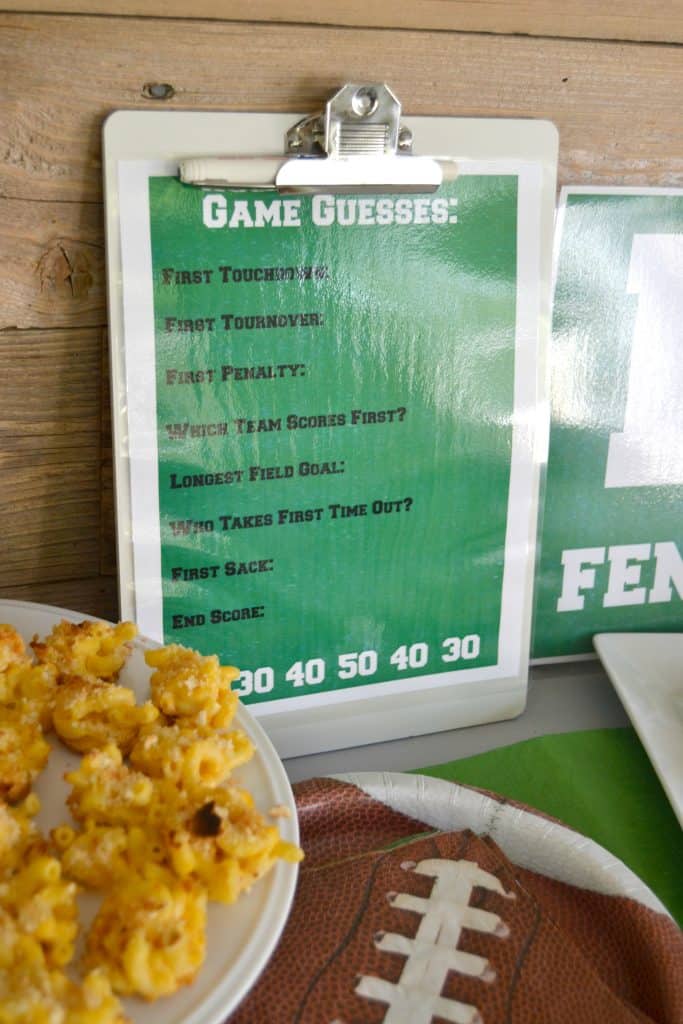 The menu for this party consisted of Mini Taco Bowls, homemade mac n' cheese, mac n' cheese bites, Coca-Cola floats and popcorn. YUMMO.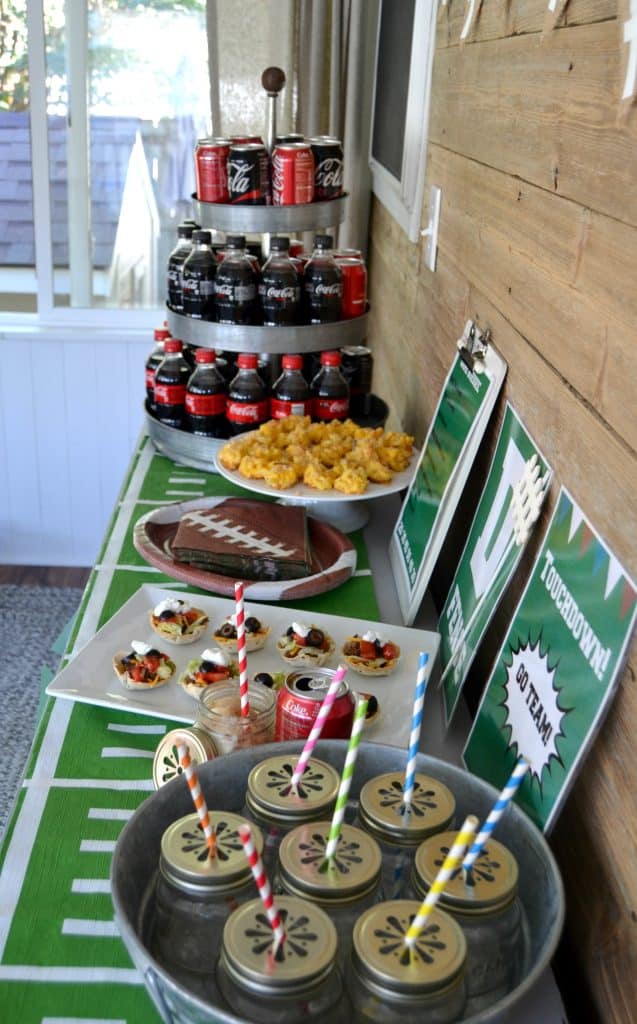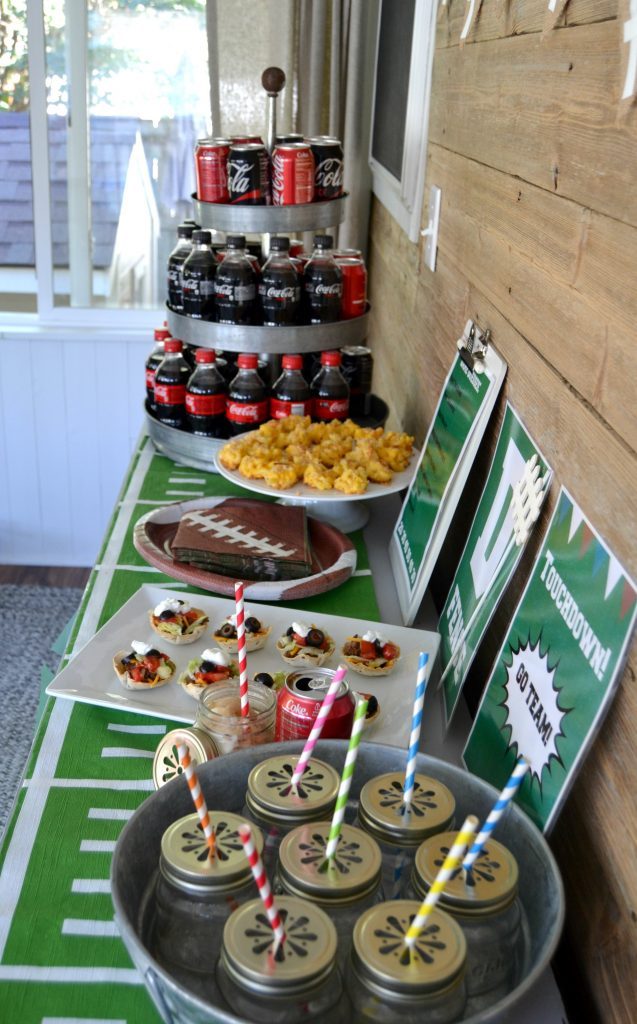 Is there a better sight than a big pot of cheesy macaroni on the stove? I think not.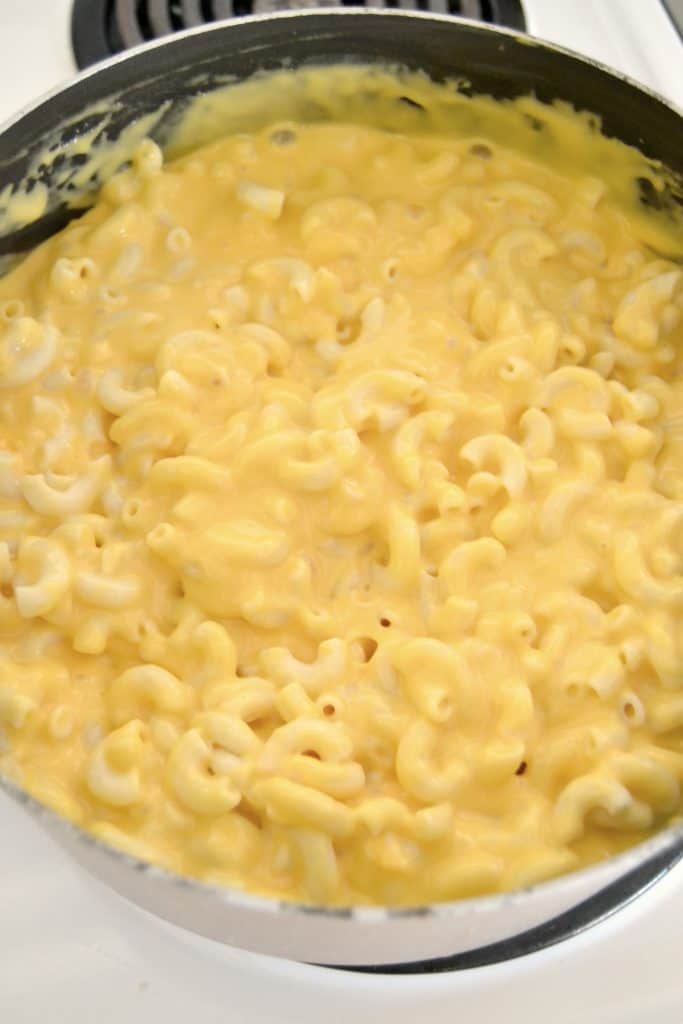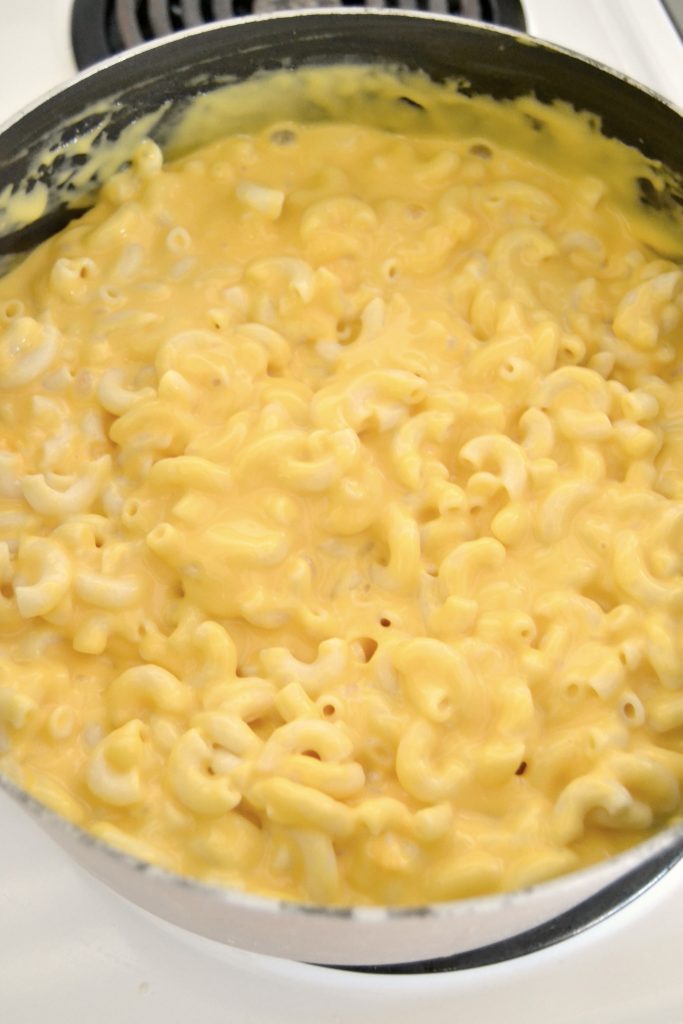 The Coca-Cola floats are super simple. Add vanilla ice cream to the bottom of a small Mason jar and pour Coca-Cola over the top.
The Mason jars make them so cute.
Can floats be cute? Yes…… yes they can.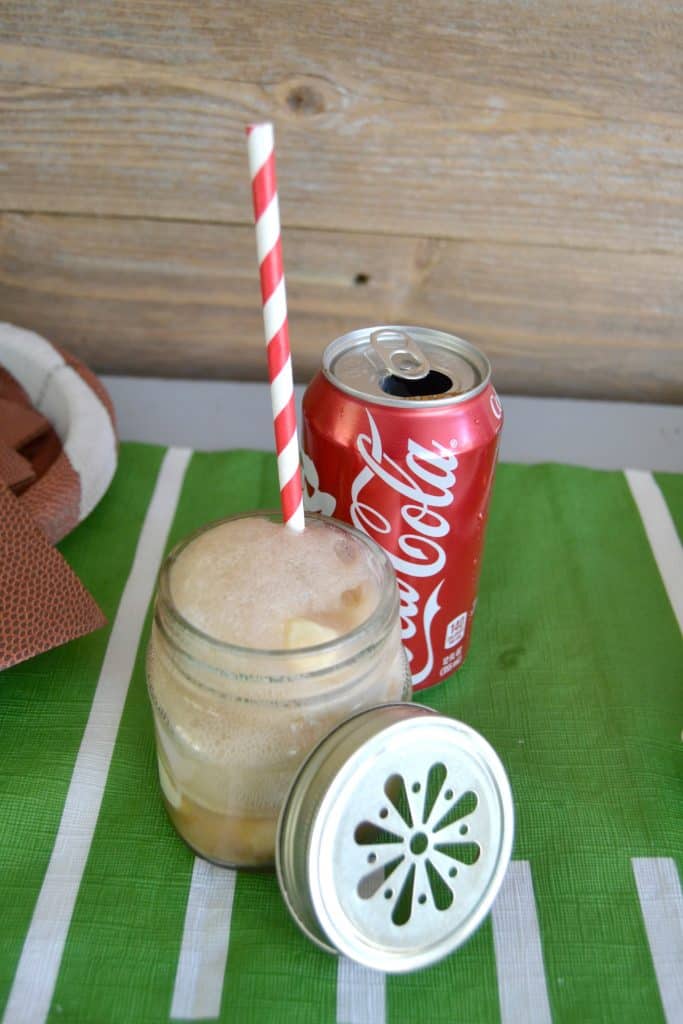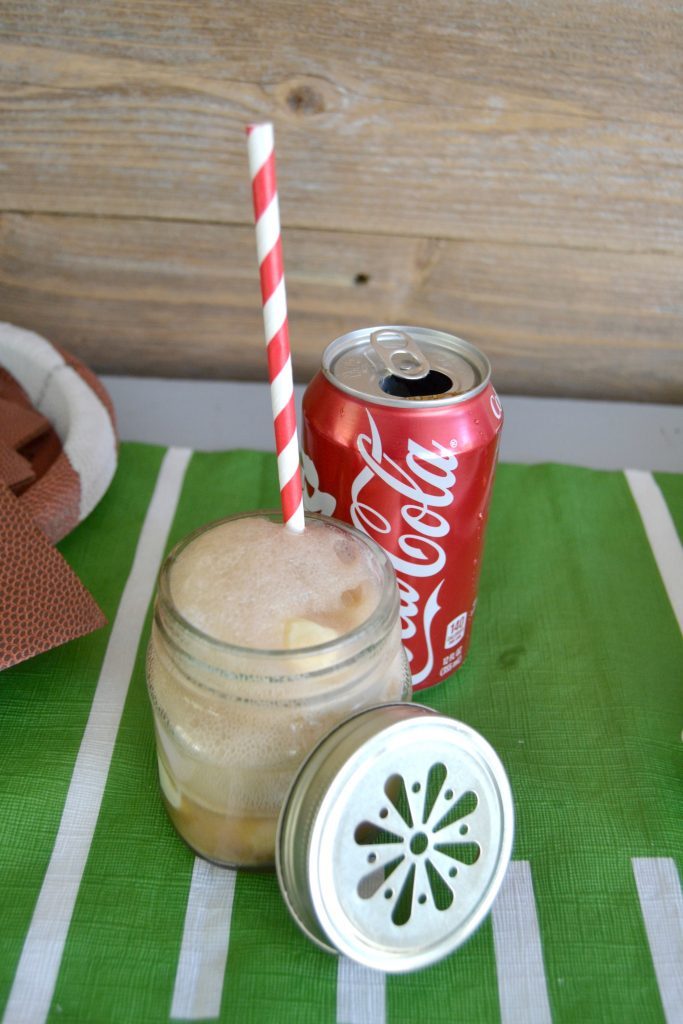 The Mini Taco Bowls are SO EASY to make.
Ingredients For Mini Taco Bowls For Your Football Party:
1 lb. ground beef
Taco seasoning
Soft tortilla shells
Chopped lettuce
Chopped tomatoes
Shredded cheddar cheese
Sliced olives
Greek yogurt (or sour cream)
Directions For Making Mini Taco Bowls For Your Football Party:
Use a round cookie cutter, biscuit cutter or even the top of a glass to cut circles from the soft tortilla shells. You want the circles to be slightly bigger than the muffin pan circles so they come up the sides a bit to make a bowl.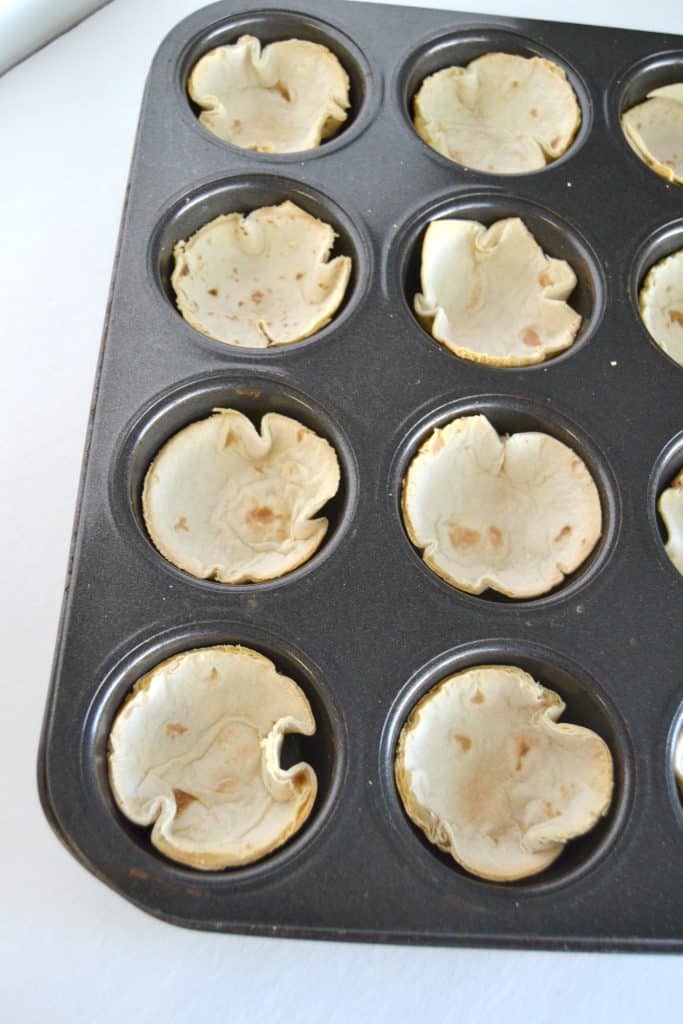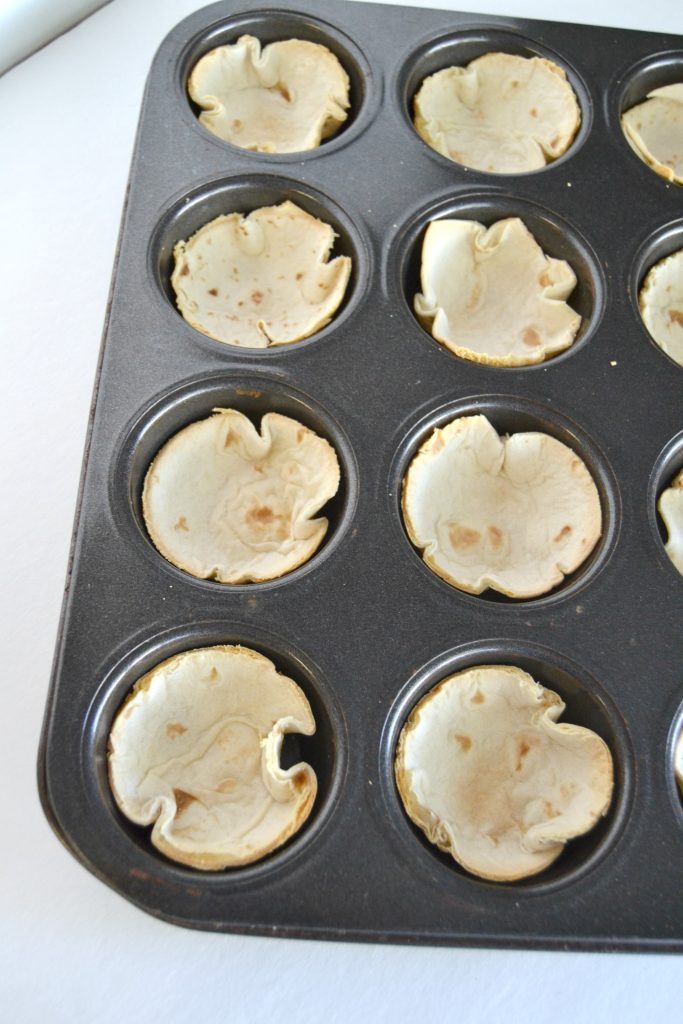 Bake the tortilla shells at 350° for about 10-12 minutes (until the edges are slightly golden and the tortilla can stand on its own as a bowl).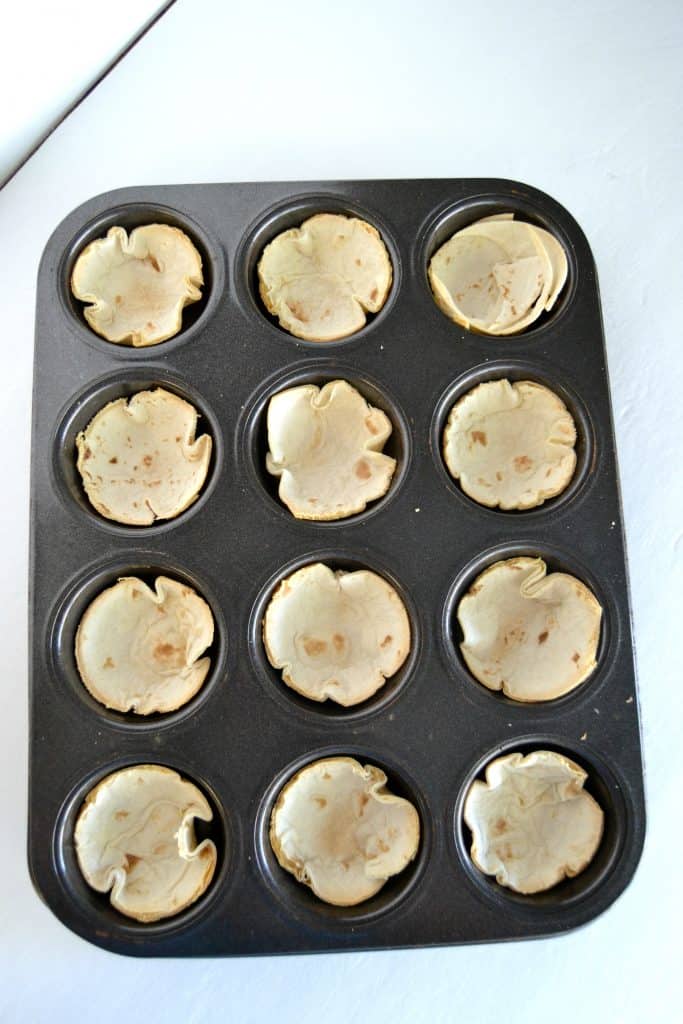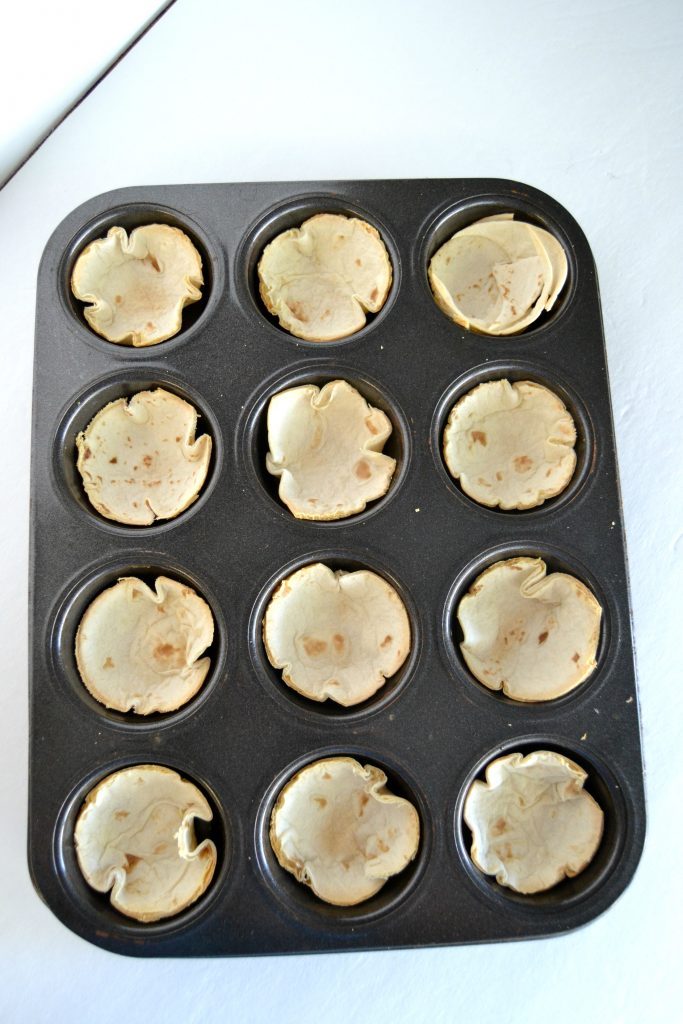 Next, brown the beef. Drain the fat and add the taco seasoning to it like you would any time you make tacos. Now, it is time to build the Mini Taco Bowls. Add the beef to the bottom of the tortilla bowl, sprinkle with cheese, lettuce, tomatoes, olives and finish with a dollop of Greek yogurt or sour cream. You could also set this up as a Mini Taco Bowl Bar and have the guests make them on their own.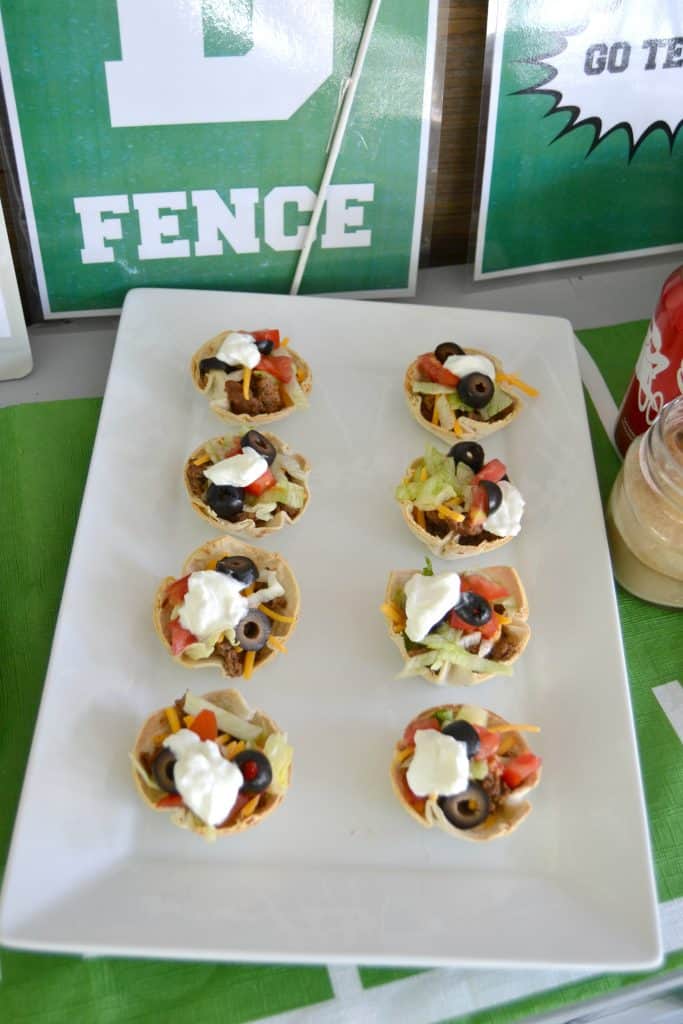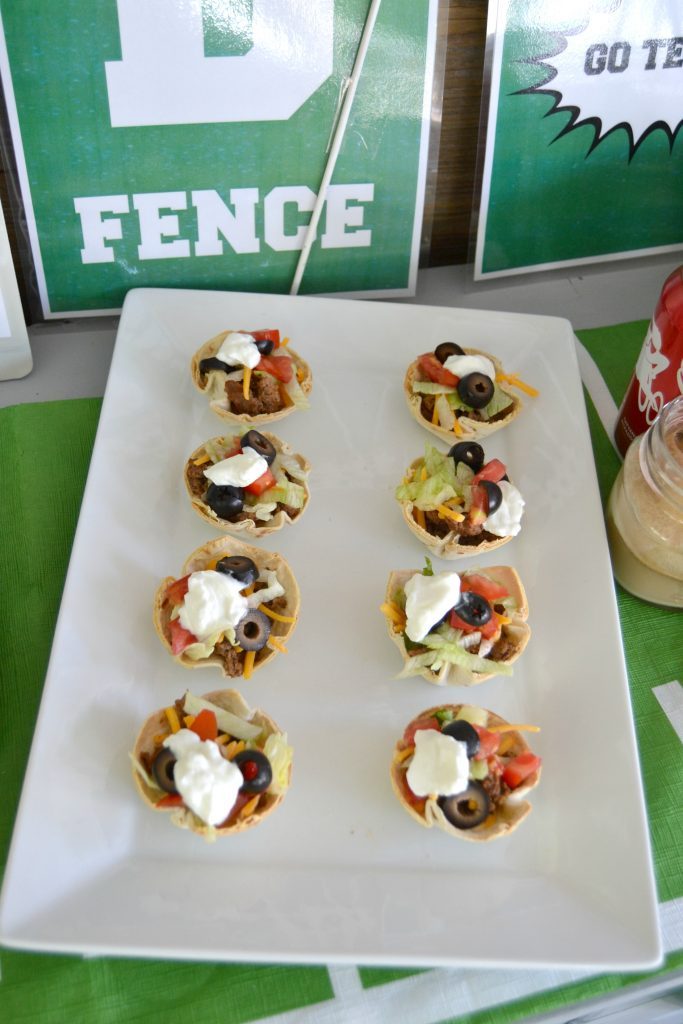 This recipe is great because taco night is a staple in our home so I always have the ingredients on hand. It makes tacos a little more fun and they are definitely more like "game food" this way.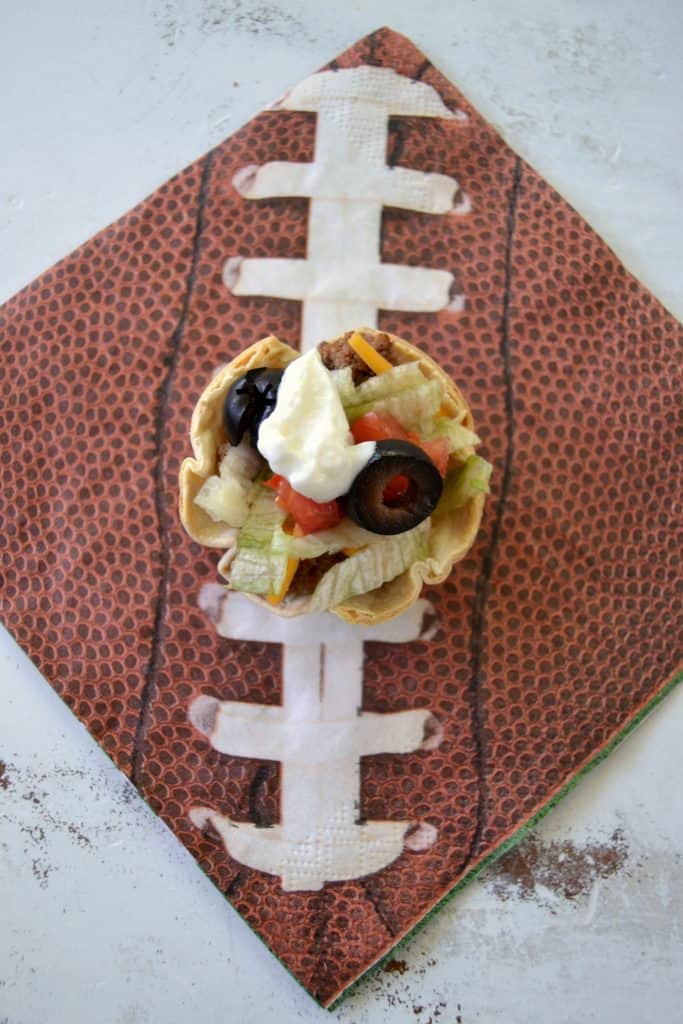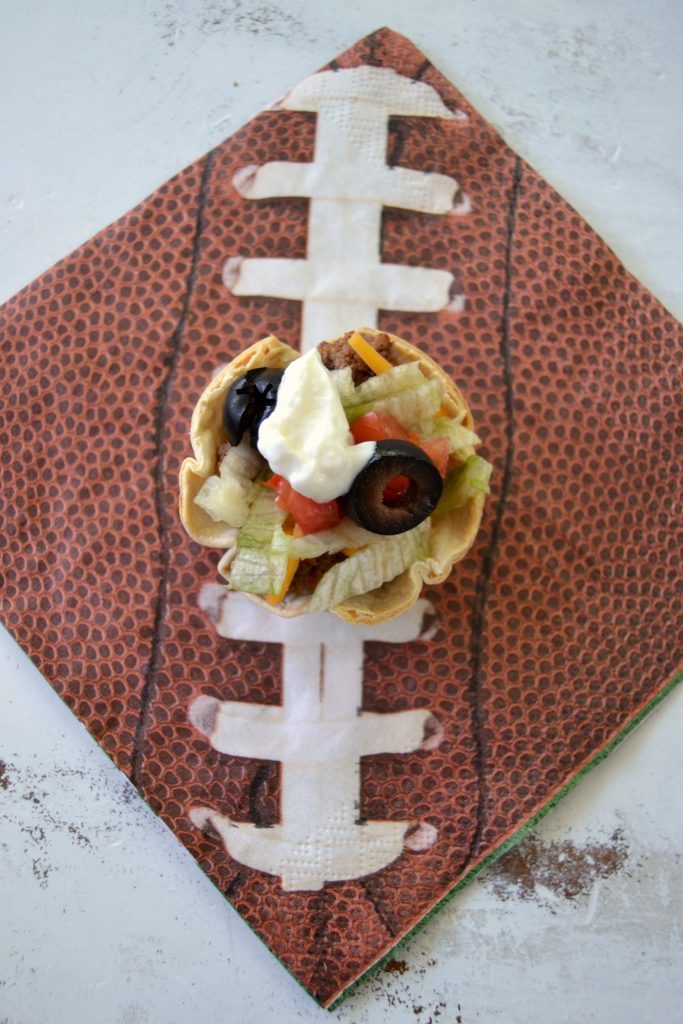 Who doesn't love a Coca-Cola tower for game day?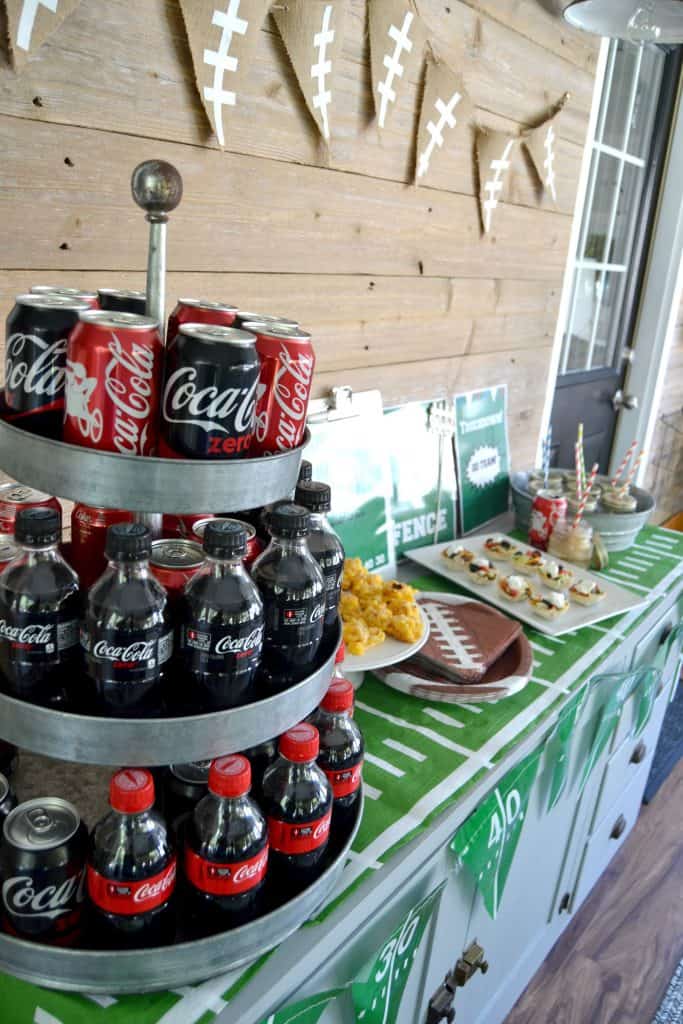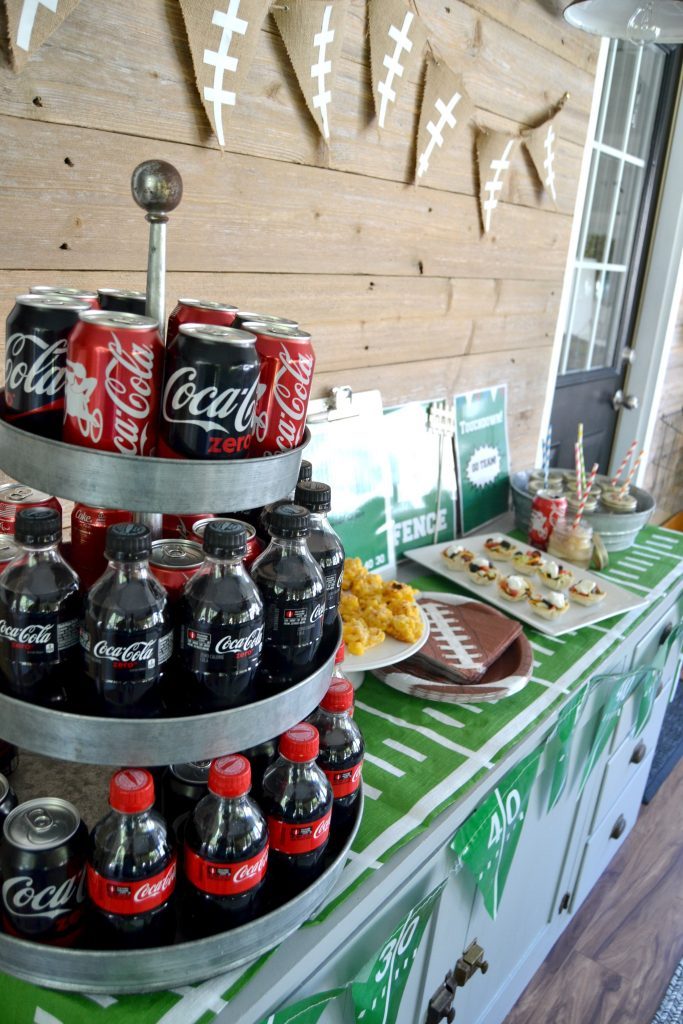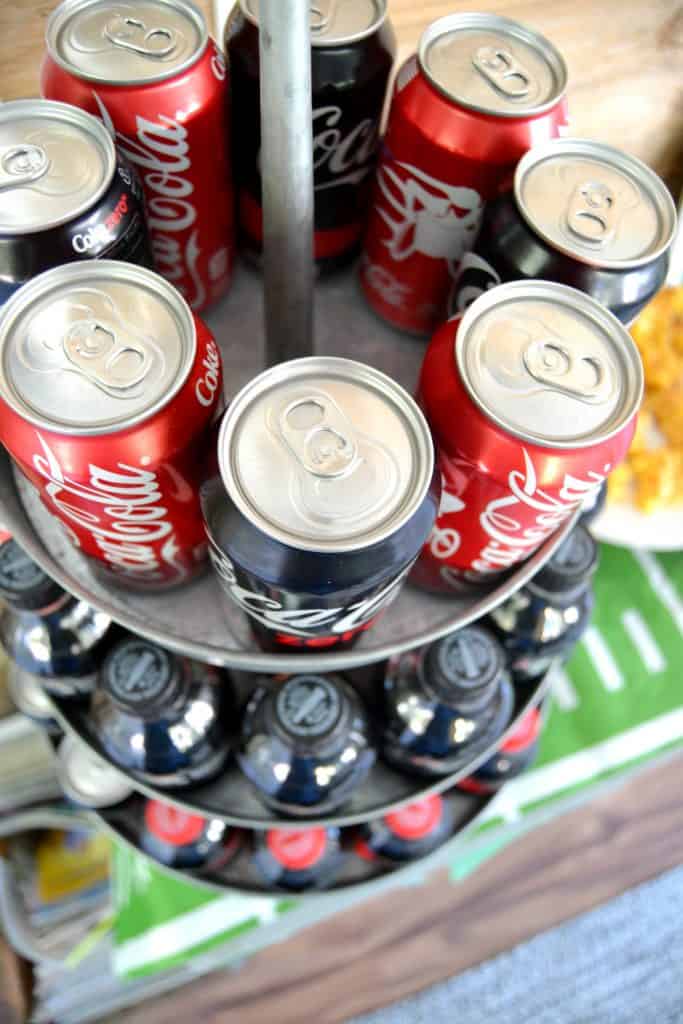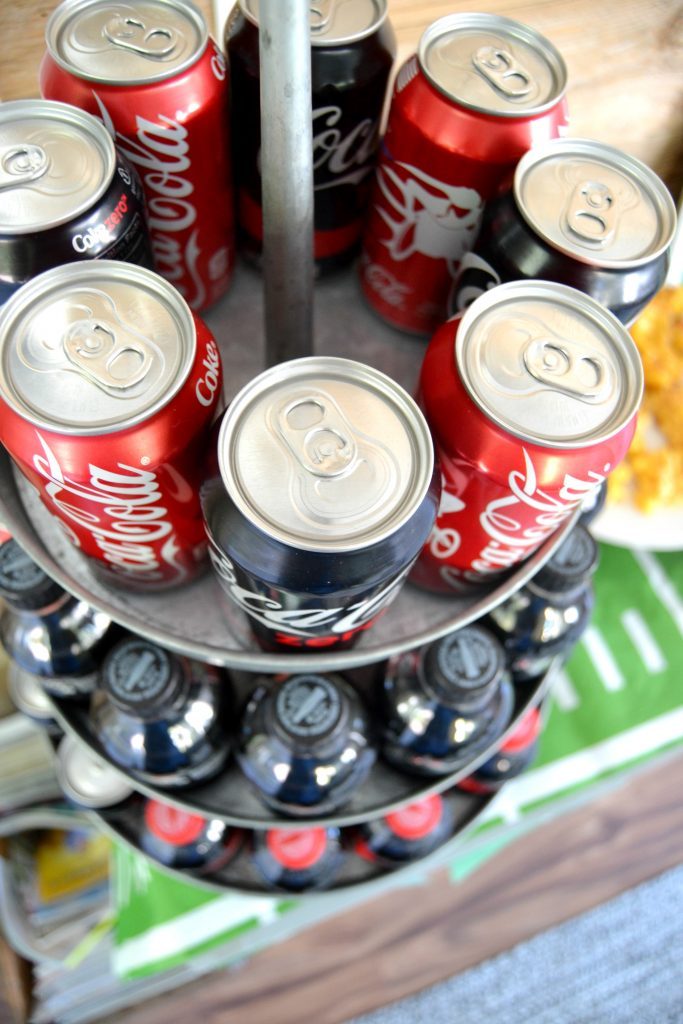 Whether you're celebrating at home or cheering on your athlete from the sidelines, make the most of your game days. Head over to NotSoFastMom.com for more tips on making your game day a successful one!
What is your favorite way to cheer on your football team? What is your favorite football party recipe?
I hope this football party idea has helped you plan your next party!
PIN THIS POST!


If you liked this football party idea, you will also like these ideas:
Halloween Entertaining: Host A Spooktacular Party
10 Tips For A Successful Back Yard Party