It is time for a Homemade Christmas Ornament. I am so thankful my kids will sit down with me and creative fun pieces for Christmas. They love making memories and working together as a family to make our home filled with homemade ornaments and decor. I always love getting our Christmas decorations out seeing what the kids have made in the years past. Today, I am sharing how we made an easy Melted Snowman Ornament. It is simple to make, uses supplies you probably have in your kitchen and is doable for the entire family.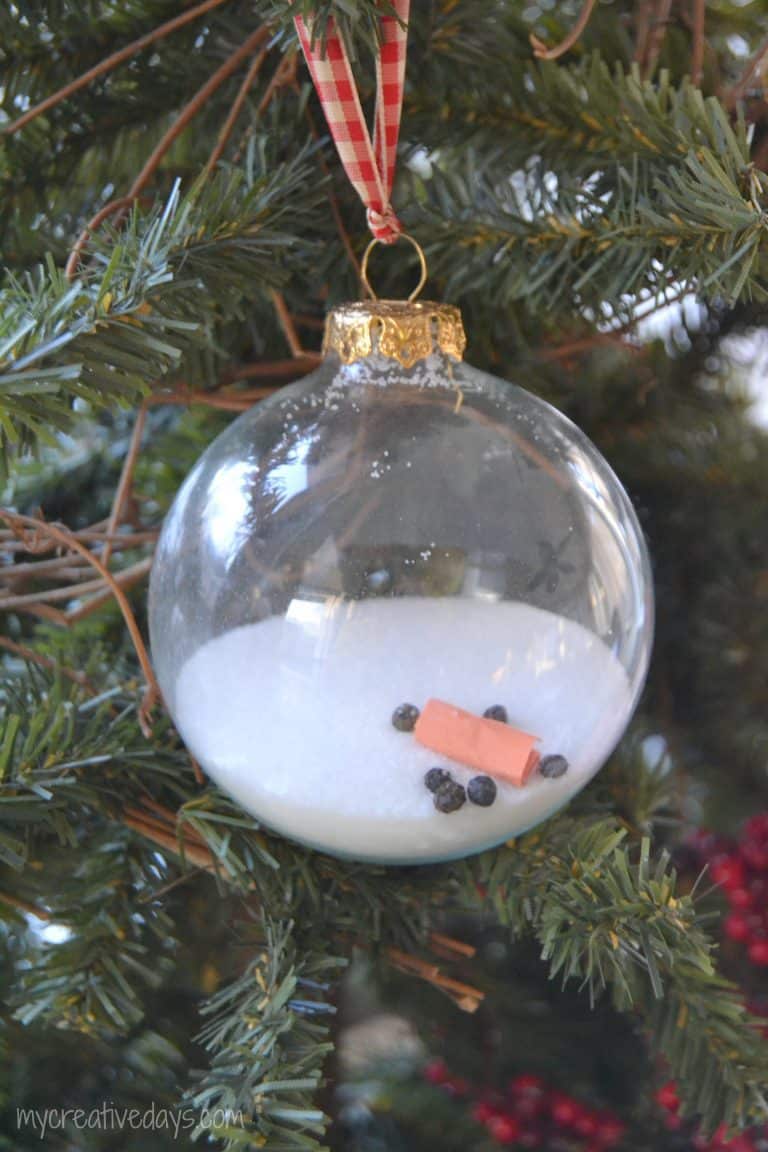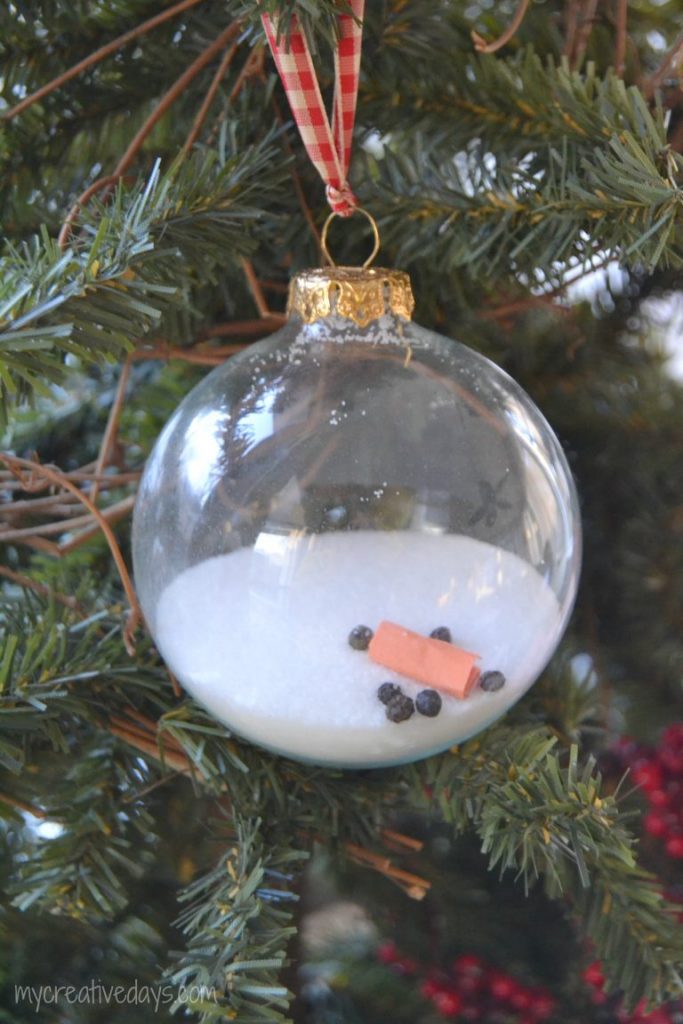 (Affiliate links are used in this post. You can read my full disclosure here.)
Supplies Used To Make A Homemade Christmas Ornament – Melted Snowman:
Small funnel (if you don't have the pour spout on your salt container)
Orange construction paper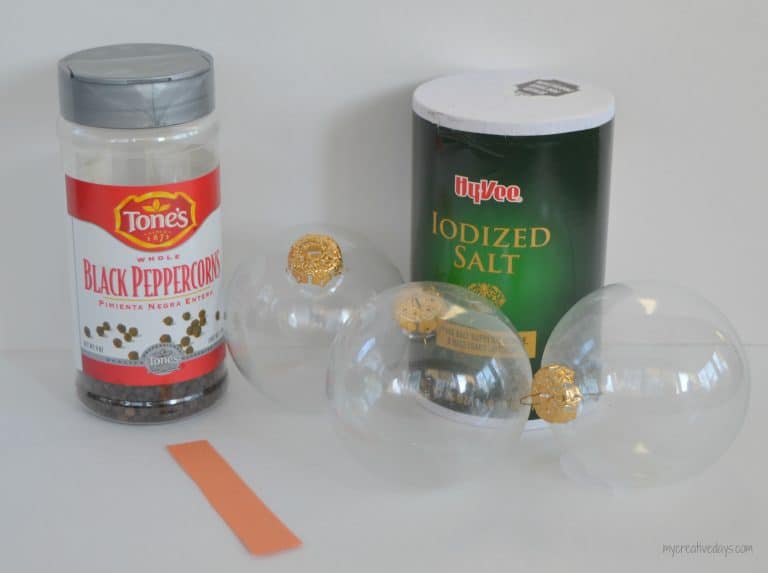 Directions To Make A Homemade Christmas Ornament – Melted Snowman:
The first thing you need to do is pour table salt into the clear ornament about a quarter of the way up. If your salt container does not have a pour spout on it, use a small funnel to get the salt in the ornament.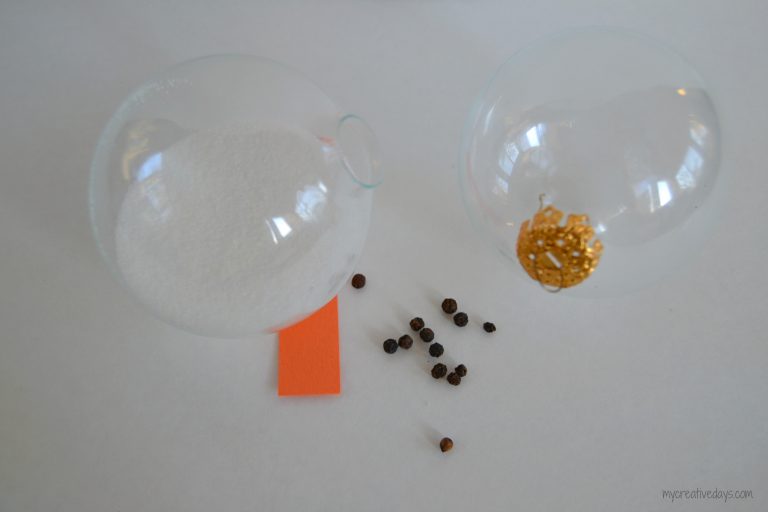 Next, cut a small strip from orange construction paper and roll it to make the nose of the snowman.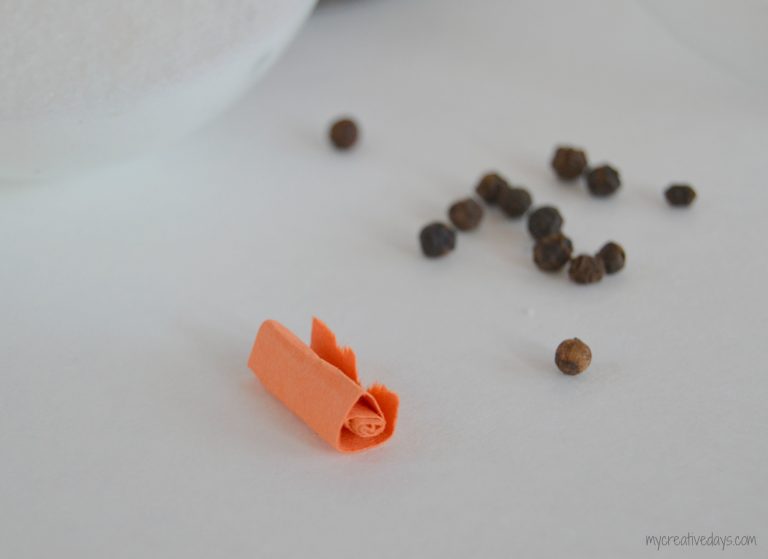 Now, it is time to add all the snowman "pieces" to the table salt you put in the ornament. We add three peppercorns for the buttons and five peppercorns for the mouth and eyes.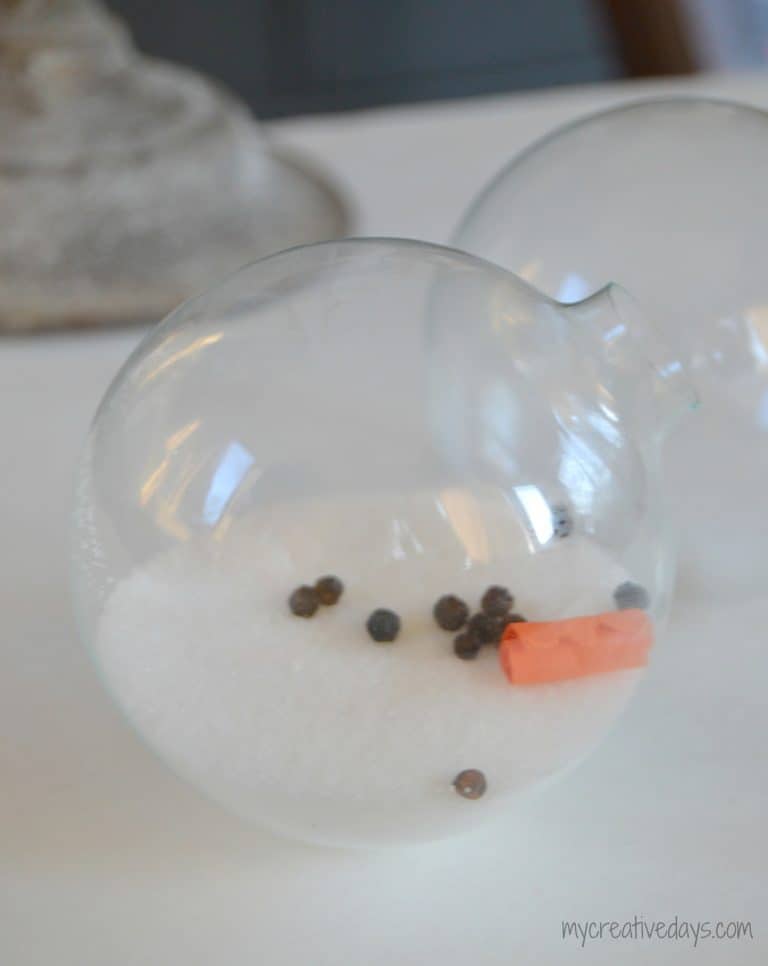 Last, put the top back on your ornament and you are done. I added a ribbon on the top to hang it by.
This ornament adds so much "fun" to the tree and they make great gifts for family and friends! The Christmas season is such a magical time of year and I love embracing every minute of it. Creating crafts with the kids makes memories that we will all remember for years to come.
PIN THIS POST!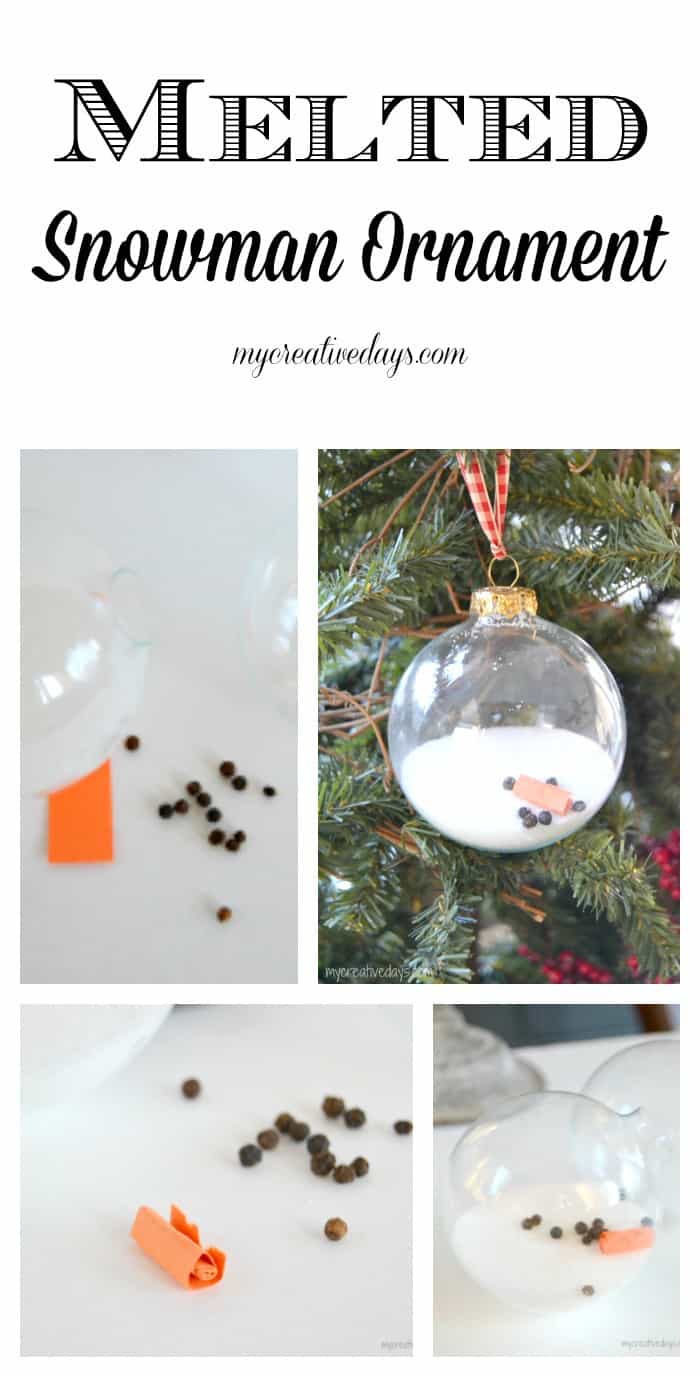 If you liked this Homemade Christmas Ornament idea, you will love these other posts:
Repurposed Christmas Cloche {DIY in 30}
Paint Brush Christmas Tree Decorations
90 Homemade Christmas Ornaments