This Thanksgiving craft is so fun! Turkey pops are easy to make and your kids will love them and they can help you put them together. I like that they can be made way ahead of time and you aren't struggling to put something together the morning of Thanksgiving. This Thanksgiving craft would be great to hand out to teachers and classmates around the holiday or just sitting on the kid's table for Thanksgiving dinner. Whatever you use them for, they are sure to bring some extra smiles around Thanksgiving day.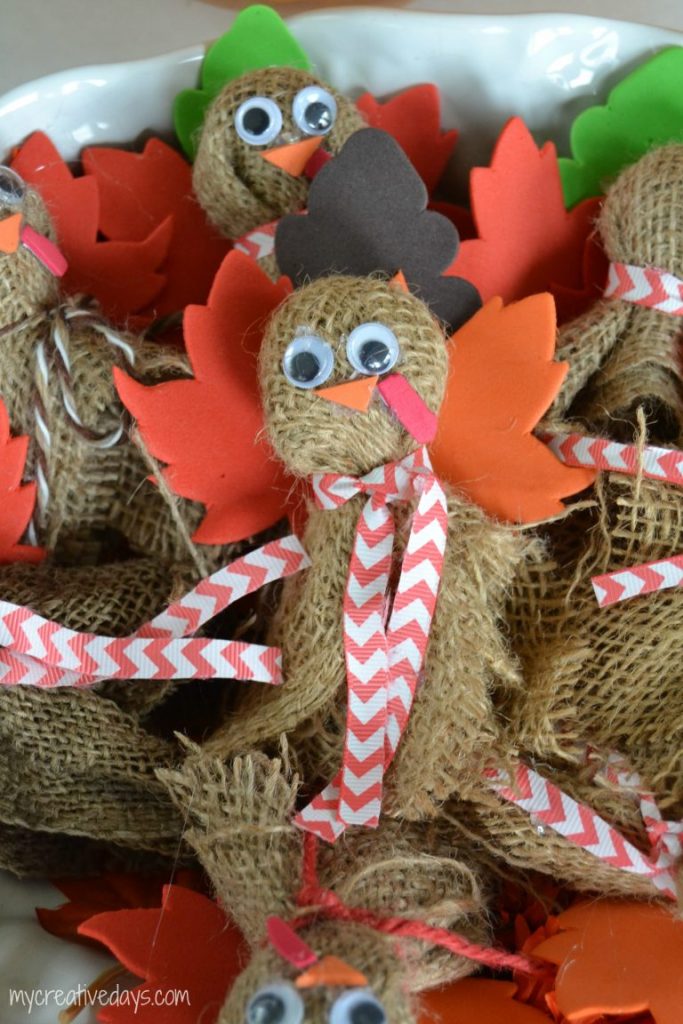 (Affiliate links are used in this post. You can read my disclosure here.)
Supplies Needed To Make This Thanksgiving Craft – Turkey Pops:
ribbon
orange foam of orange construction paper (for beak)
red foam or red construction paper (to make the "gobble")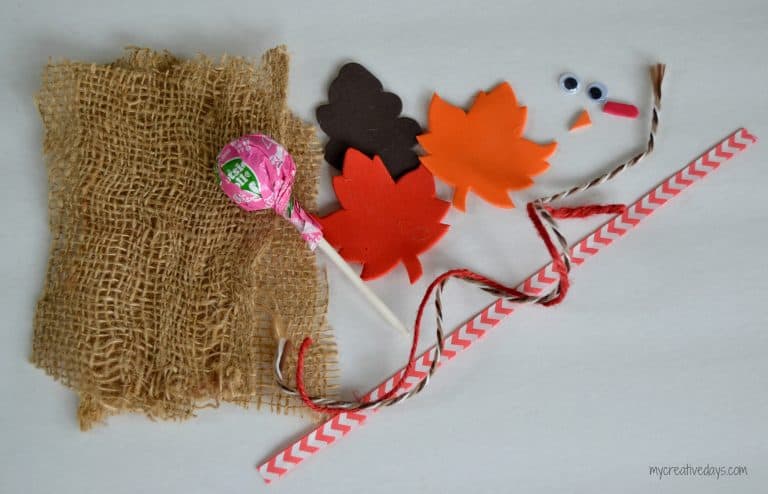 Directions To Make This Thanksgiving Craft – Turkey Pops:
To start, I cut two, 5″ squares from the burlap for each Turkey Pop. I wrapped the top of each Tootsie Pop with two of the burlap squares and secured it with ribbon around the base of the Tootsie Pop.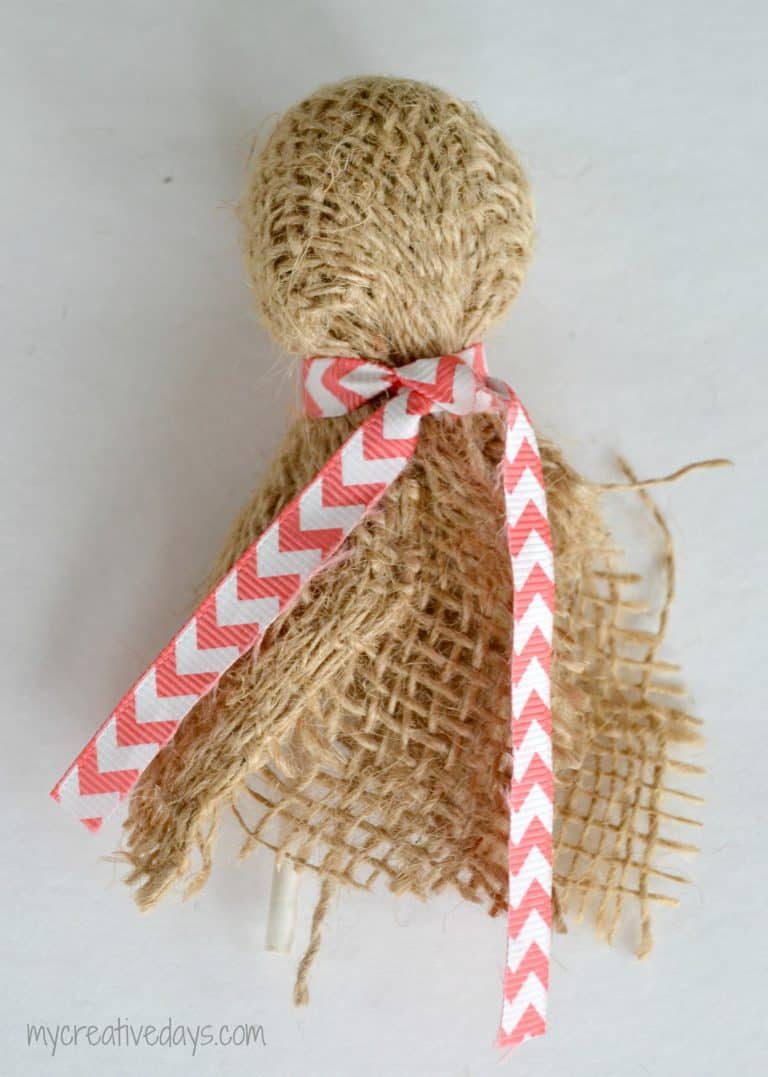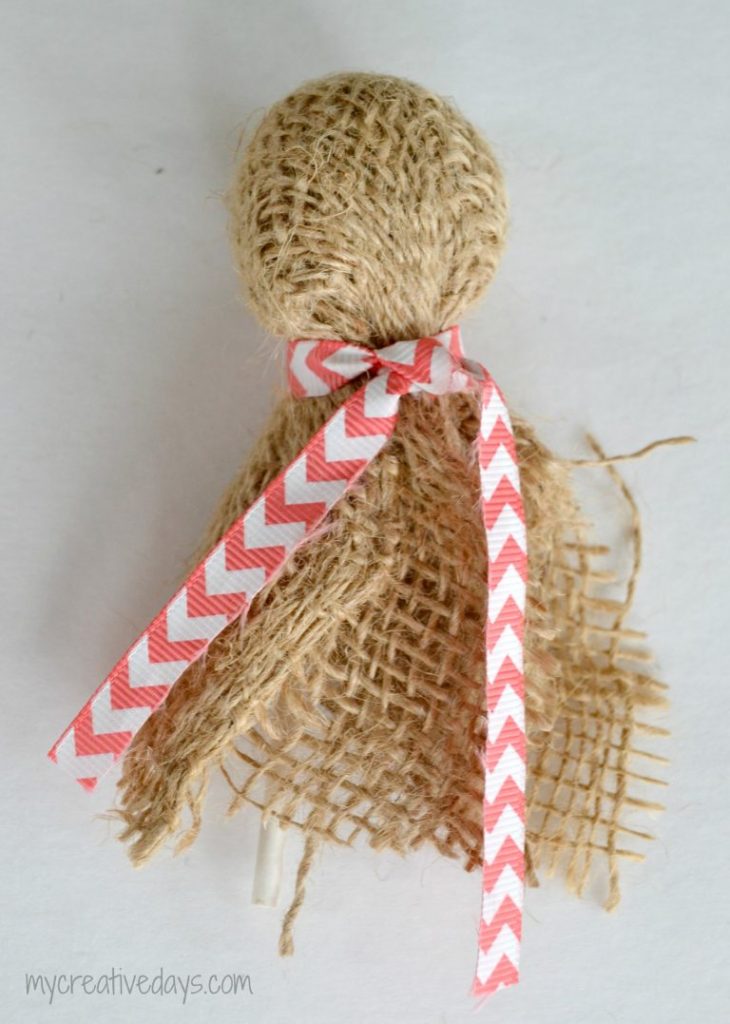 Then, I hot glued the googly eyes, beak and 'gobble' on the burlap around the "head" of the turkey.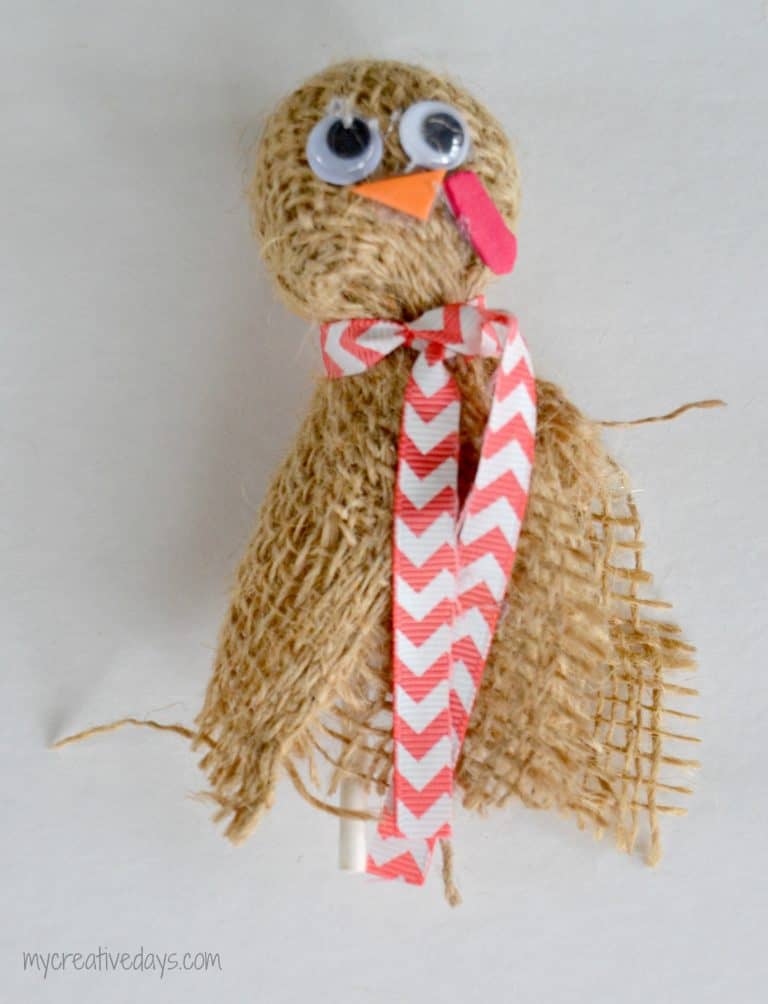 I used three foam leaves for the feathers of each turkey. If you don't have foam leaves, cut leaves from scrapbook paper or construction paper.
First, I hot glued the leaves together.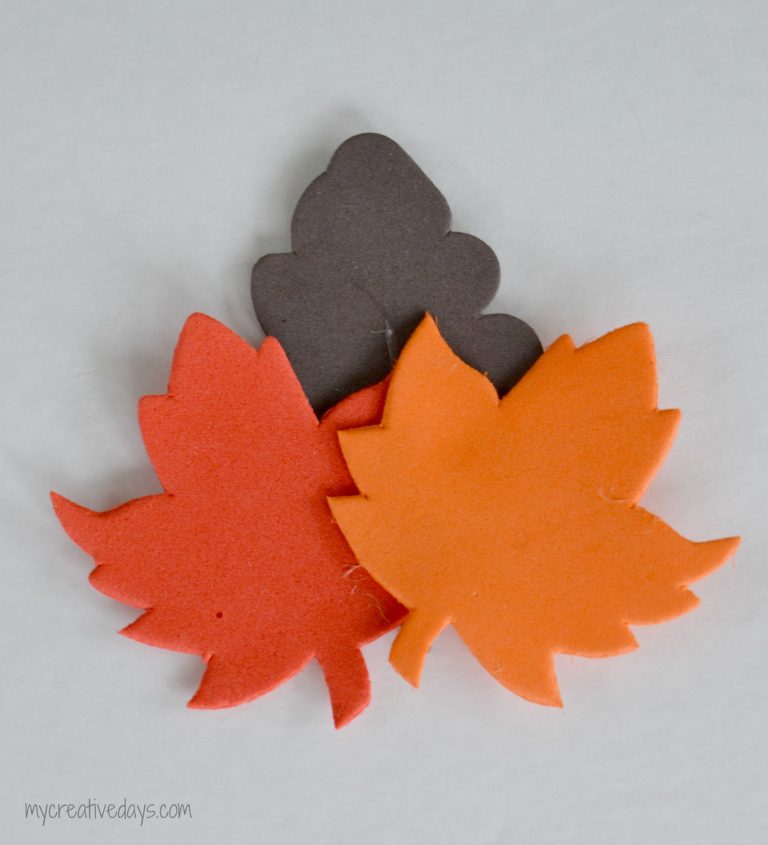 Then, I hot glued them to the back of the Turkey Pop.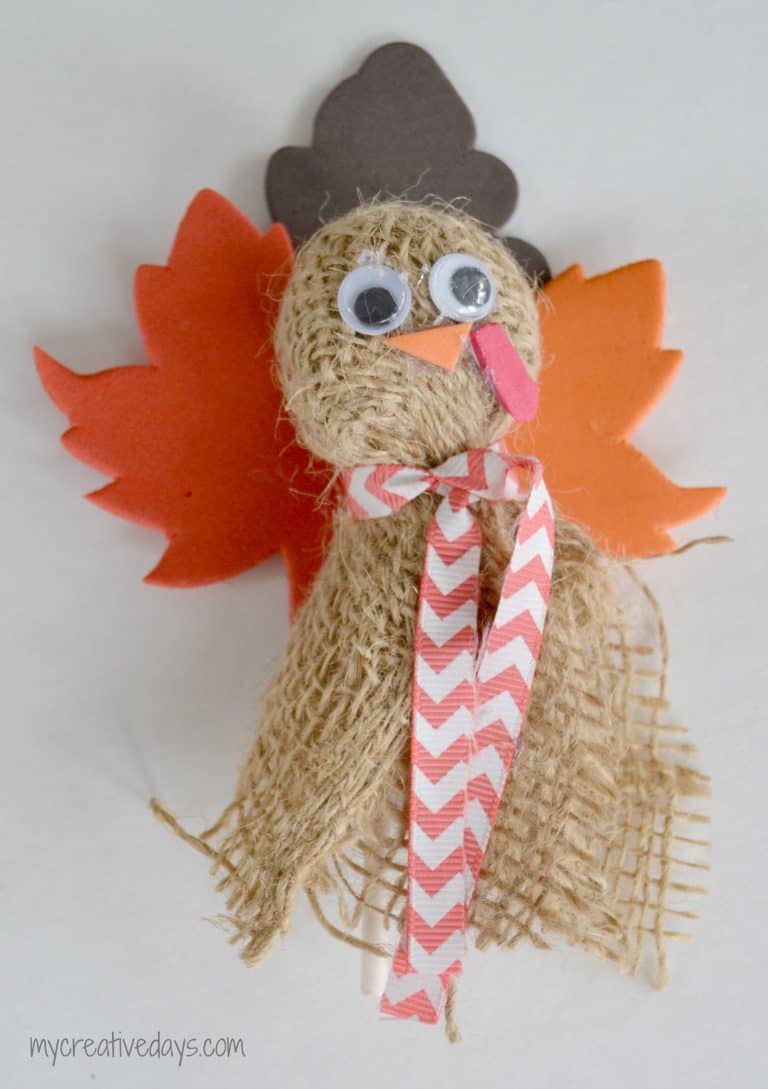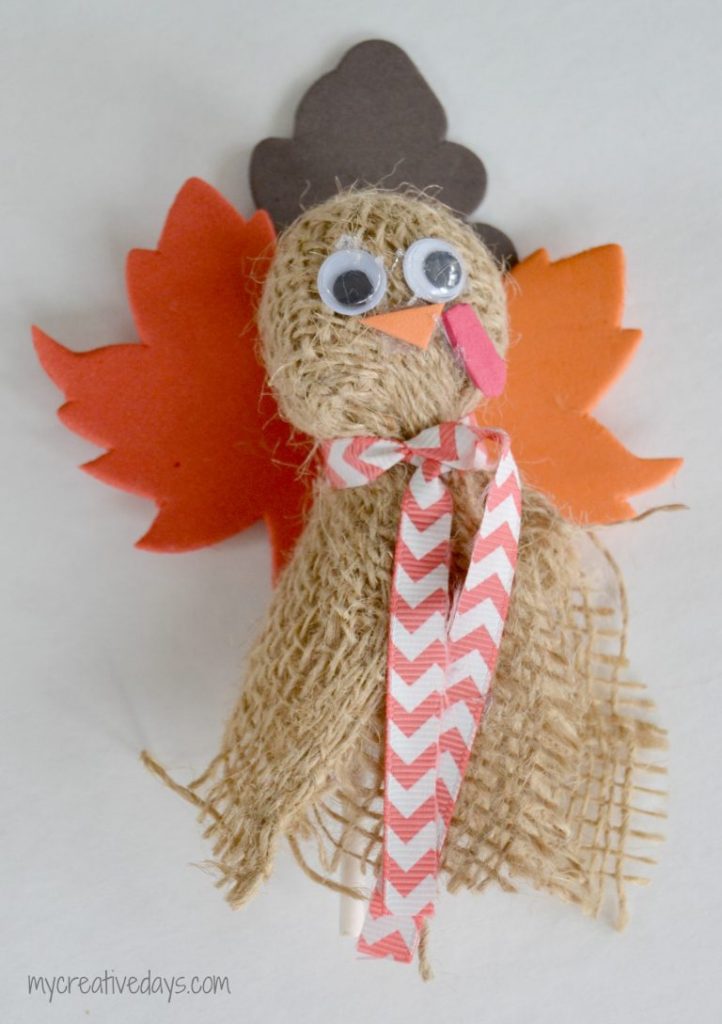 Aren't they so cute?!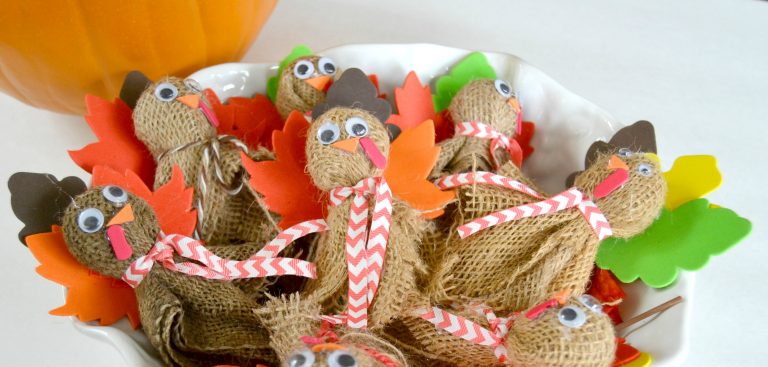 I think it is a lot of fun to make each holiday special for the kids. Before we know it, they will be grown up and sitting with us at the adult table. For now, a little Turkey Pop will be placed for each of them at their table and I know they will remember them for years to come. We will also be handing these out to our classmates and teachers to spread a little Thanksgiving cheer to them before the break.
Who would you make these for? Do you do special things at the kids' table at Thanksgiving? I would love to hear what you do to make it special.
I found some more fun ideas to add to the kid table:
PIN THIS POST!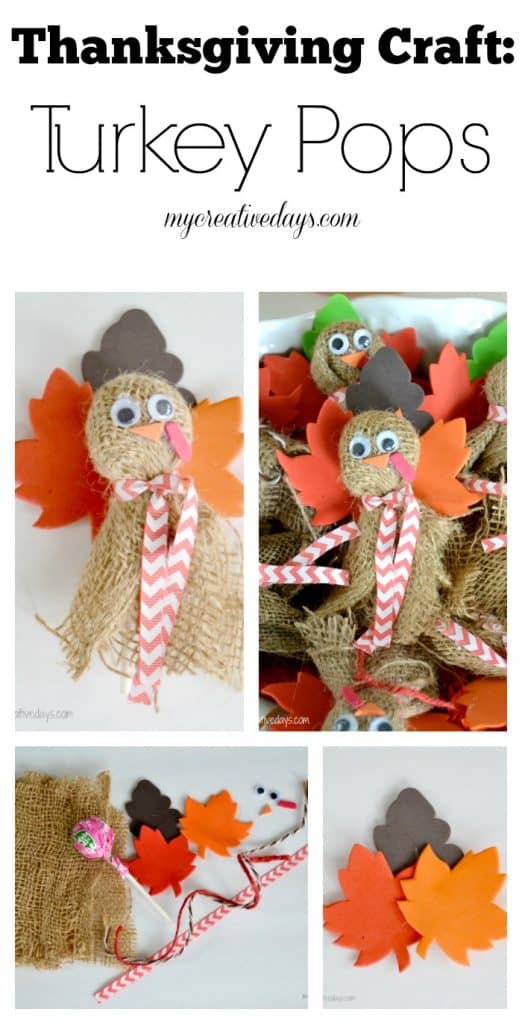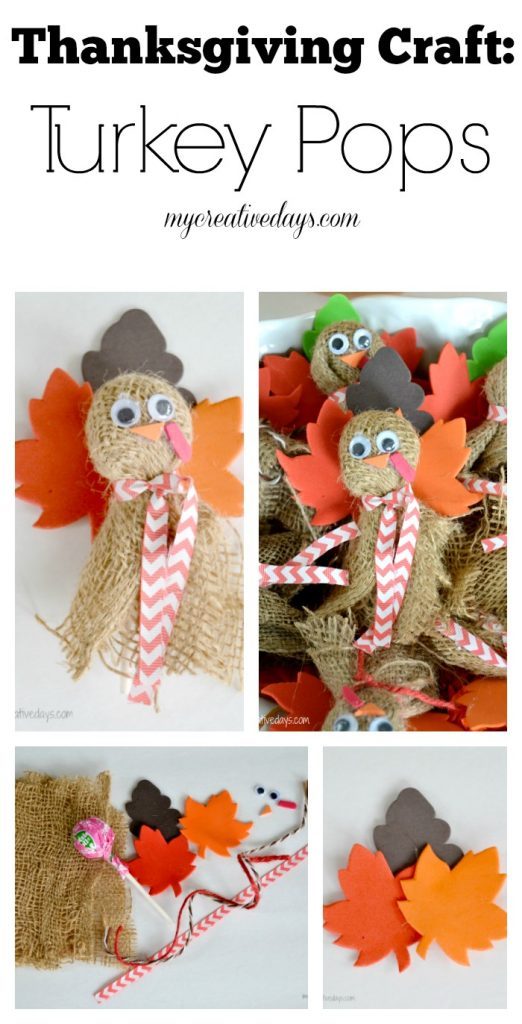 If you liked this easy Thanksgiving craft, you will love these other posts:
Repurposed "Give Thanks" Pumpkin
The Best Handmade Thanksgiving Decor on Etsy