Are you tired of your old furniture but don't want to spend a fortune on buying new ones? Fear not! There are ways to make over your furniture on a budget that won't break the bank. This post has some tips and tricks to help you transform your furniture and give it a new lease on life.
How To Make Over Your Furniture On A Budget
Paint it up!

One of the easiest and most affordable ways to make over your furniture is to give it a fresh coat of paint. Choose a color that complements your existing decor or go for a bold and dramatic look with a bright pop of color. Make sure to clean and sand the surface before applying paint for the best results. I have shared so many tips and painted makeovers here on my blog. Check out my 10 tips on how to paint furniture to get started HERE.

Get creative with fabric

Another way to spruce up your furniture is to add new fabric. Whether it's reupholstering your couch or adding a new tablecloth to your dining table, the fabric can give your furniture a whole new look. Look for affordable options like clearance fabrics, thrifted sheets, or even repurpose clothes you no longer wear.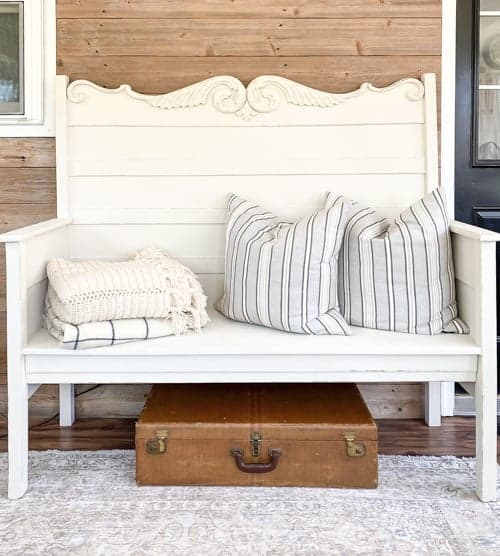 Refurbish and re-purpose

Instead of buying new furniture, consider refurbishing and repurposing your old pieces. A coat of varnish or polish can restore the shine on wooden furniture, while new knobs and handles can give a cabinet or dresser a fresh look. You can also repurpose furniture pieces for different uses, like turning an old door into a headboard or an old suitcase into a coffee table. You can find many of my repurposed projects HERE.
Use wallpaper

Wallpaper isn't just for walls! You can also use it to add interest and texture to furniture. Apply wallpaper to the inside of a bookshelf, dresser drawer, or the back of a cabinet for a unique touch. Look for removable wallpaper, so you can easily change it up if you get tired of the look. You can find a bookcase I made over with wallpaper HERE.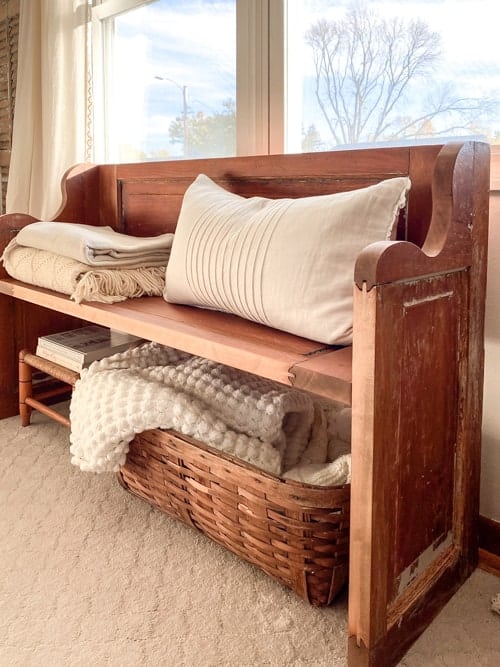 Add some accessories

Finally, don't forget to add some accessories to your furniture. Throw pillows, blankets, and decorative items can instantly add personality and style to your space. You can find affordable options at thrift stores or discount home decor stores.
You don't need to spend a lot of money to make over your furniture. With a little creativity and some elbow grease, you can transform your space and make your furniture look brand new. Try out these tips and see the difference they can make!
Do You Want To Make Money Flipping Furniture?
After twenty years of doing this, I am still picking up pieces when I can find them because I love the creative outlet, but I am now coaching other furniture flippers on how to make more money in their business. If you are someone who is looking to start and/or grow a furniture flipping business, I would love to help you. There are ways to make money in your business beyond painting a piece of furniture. Once I learned that, my business flourished. Don't waste your time trying to figure it out on your own.
To help other flippers, I created The Furniture Flipping Academy! The academy includes everything you need to start, grow, and/or scale a furniture flipping business. It includes courses, resources, templates, social media planner and guide, a private community, and so much more. It will ensure that you are doing the steps that will lead to success and not wasting your time on things that won't.
You can find all the information about the Furniture Flipping Academy HERE.
Let's get your business started and/or moving in the right direction. The Furniture Flipping Academy is for any flipper, from beginner to experienced. If your business is stagnant, there is a reason for that. Let me help you grow it into a flipping career that is profitable and fits the lifestyle you want to live.
PIN THIS POST!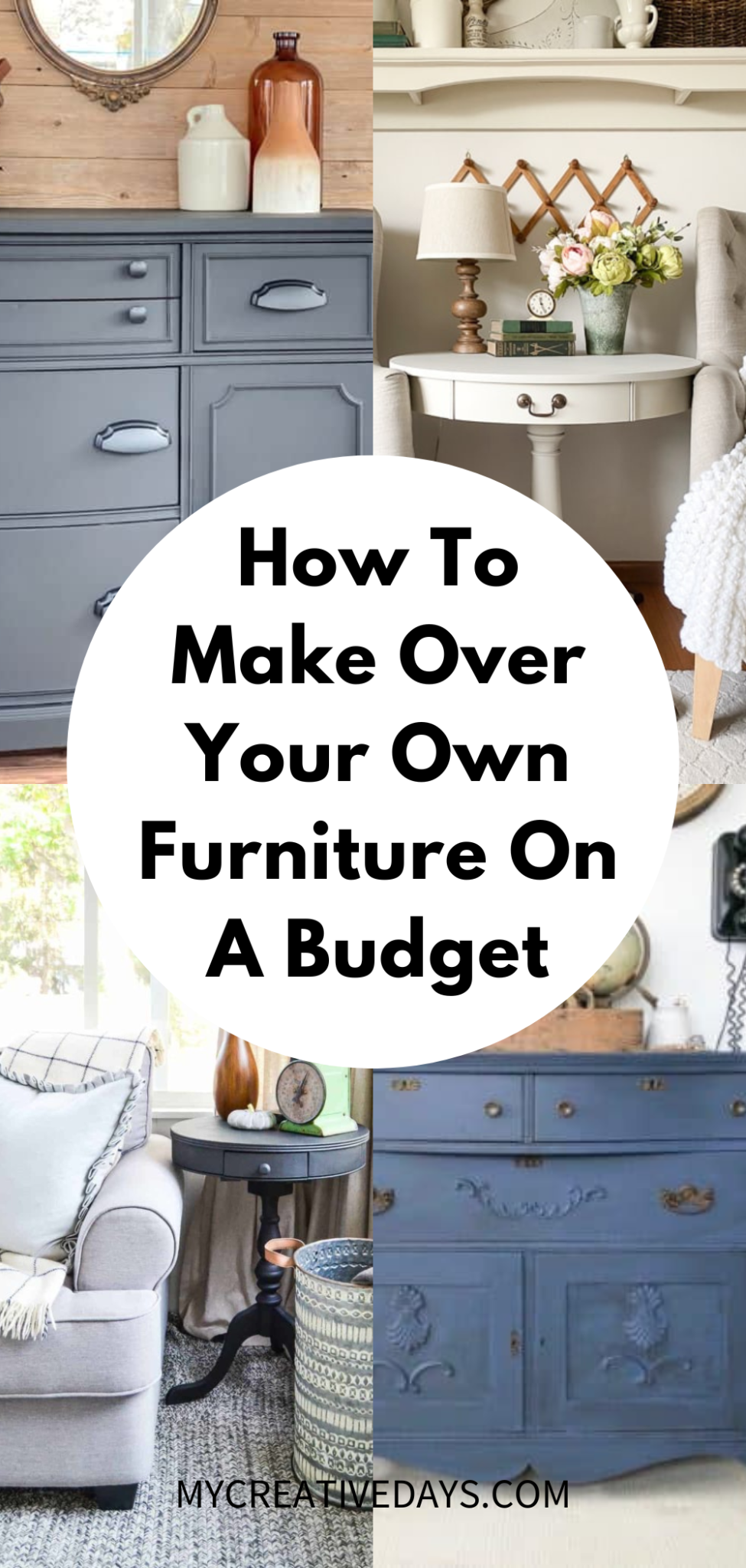 If you found this post on how to make over your furniture on a budget helpful, you will also like these posts:
5 Small Chest Of Drawers Makeovers
How To Stop Drawers From Pushing Into A Dresser