It is Advent calendar time! Last year, I made a DIY Rustic Advent Calendar and this year, I made a Fabric Advent Calendar from my latest curbside rescue!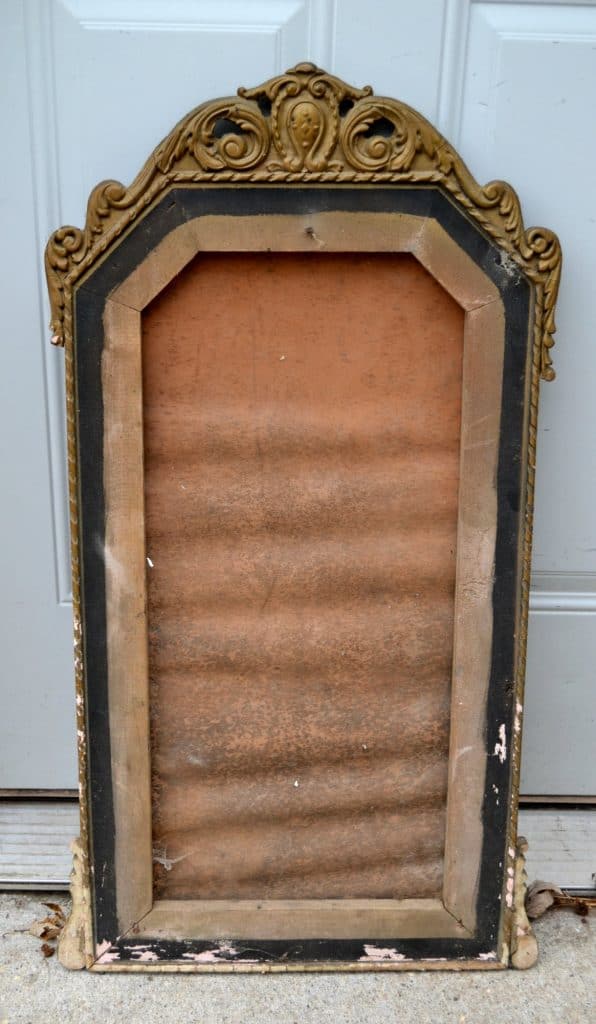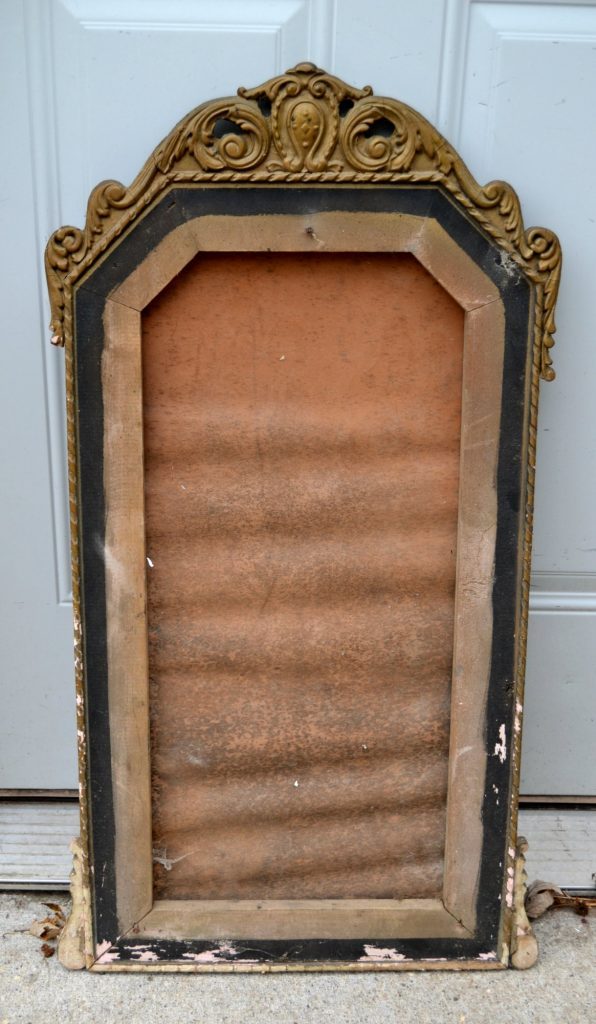 If you follow me on Instagram, you saw that I found a beautiful old mirror and this frame on the curb. I didn't have a plan for the frame until I started thinking about an Advent calendar. I wasn't planning on making one this year, but my creative juices started flowing and I knew I could make this curbside frame a DIY Advent calendar in no time.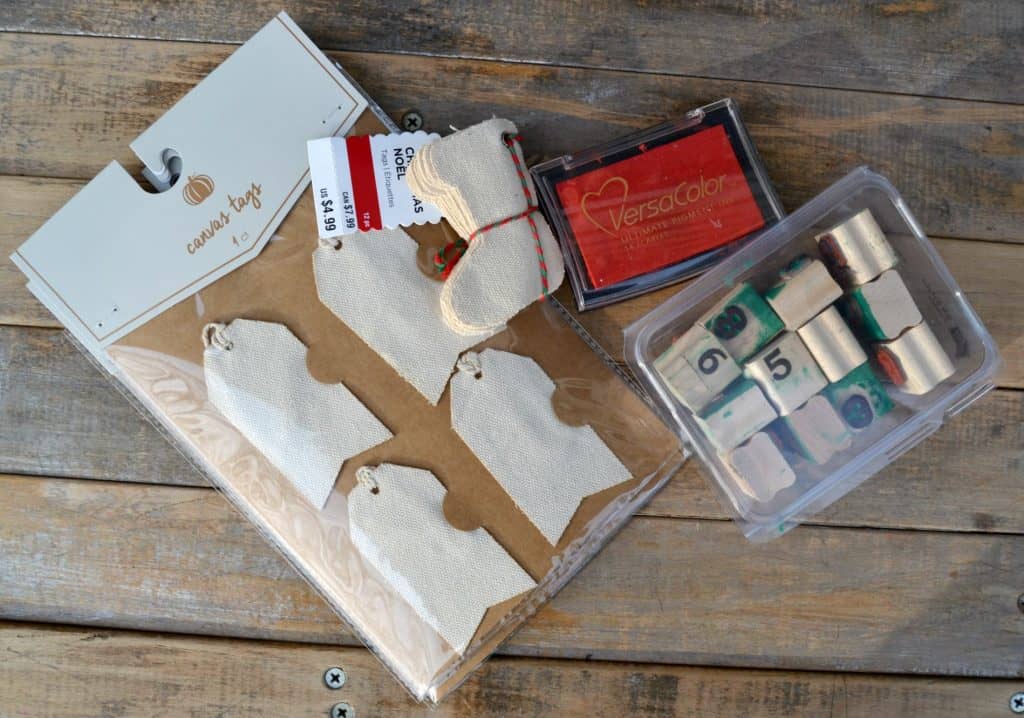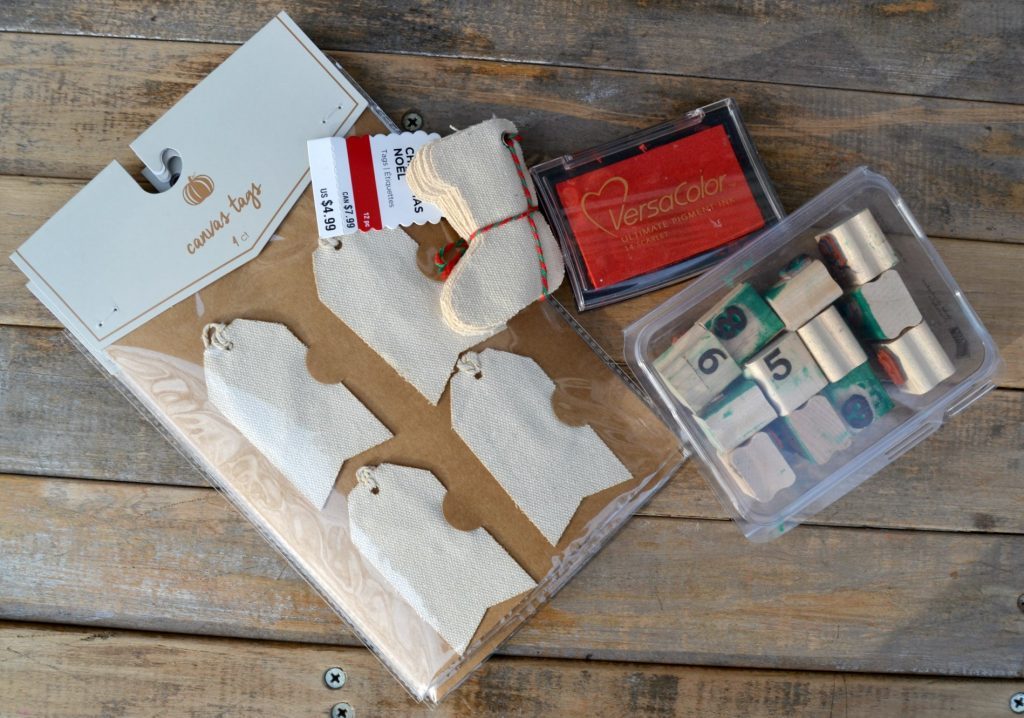 (Affiliate links are used in this post. You can read my disclosure HERE.)
Supplies Used To Make This DIY Fabric Advent Calendar:
Canvas Gift Tags

(I found mine on clearance at Target after Halloween, but you can find similar ones here)
Canvas Stockings (other shapes found here.)
Repurposed Frame
The first thing I did was paint the frame in "Park Bench". When it dried, I added Antiquing Wax all over it.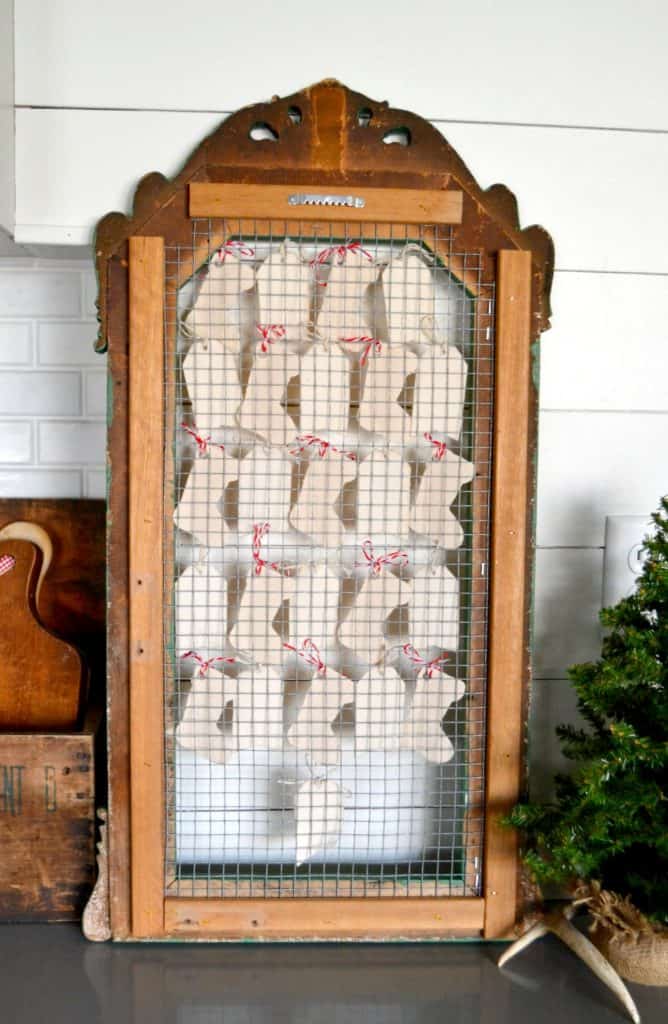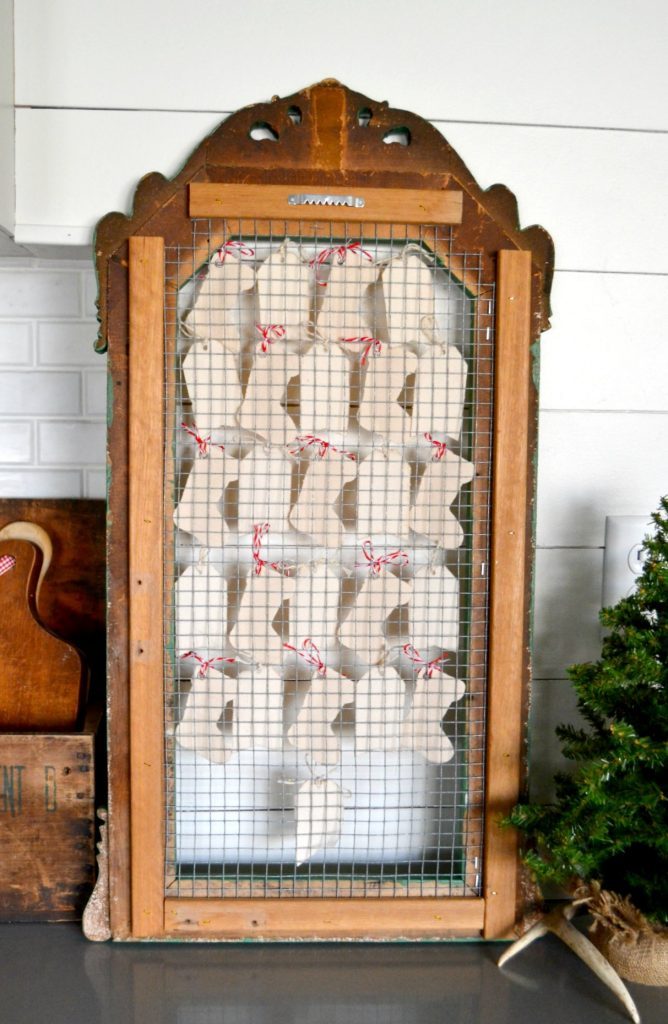 Then, I cut the wire mesh to fit the back of the frame and used a staple gun to attach it. We added scrap wood around the edge of the mesh so it wouldn't scratch the wall it hangs on.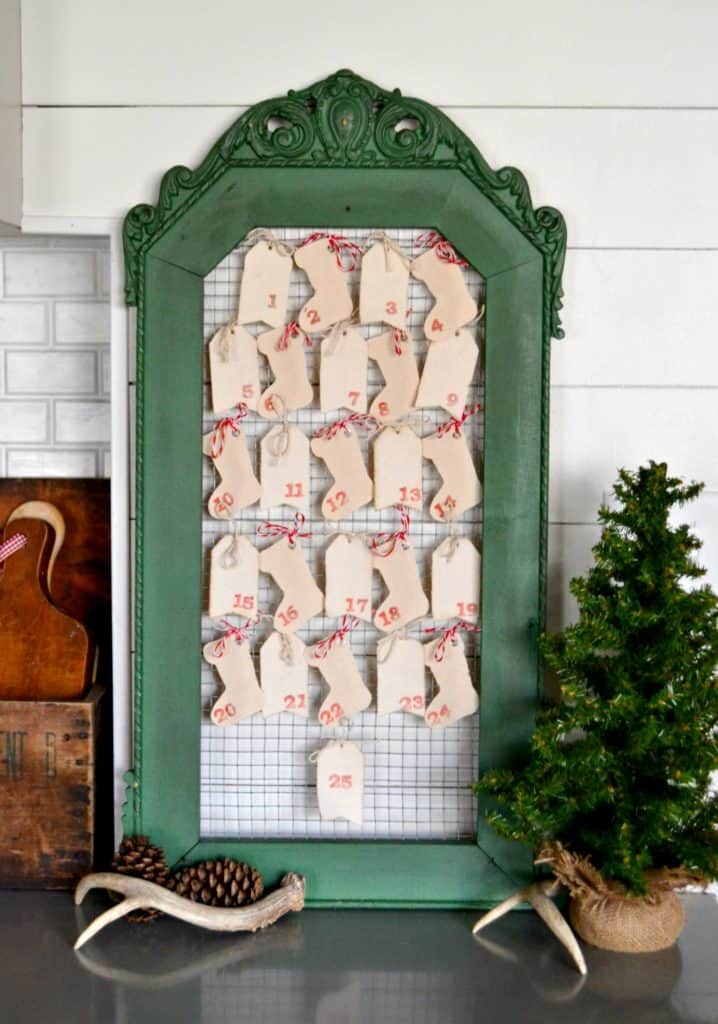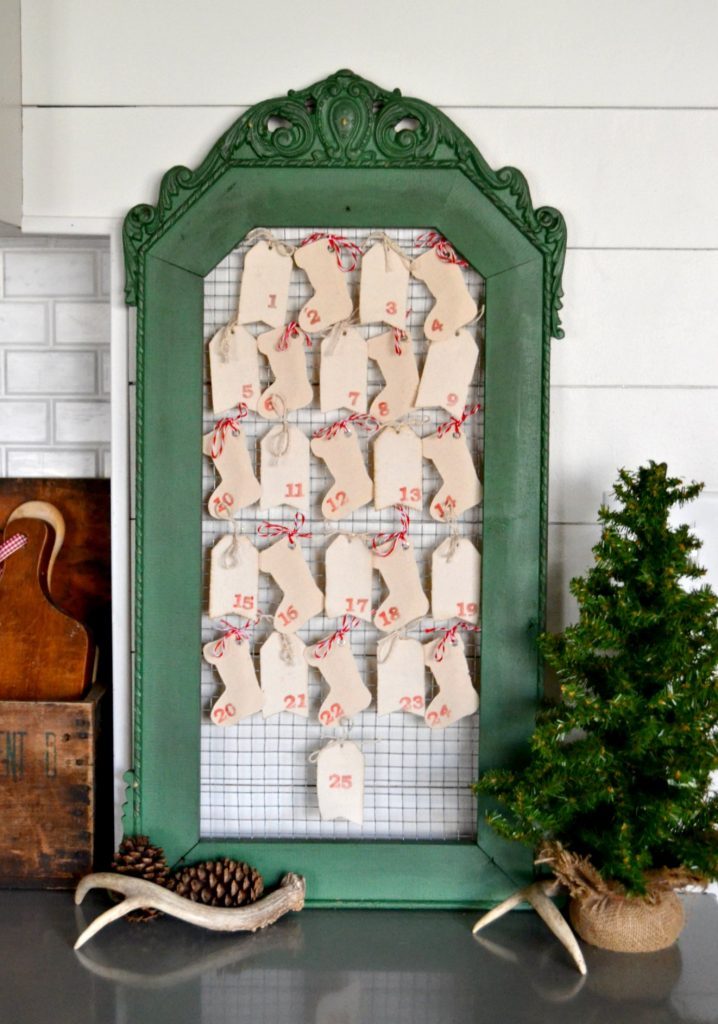 Once I had all that done, I added the numbers to the gift tags and stockings. I used number stamps and a red ink pad to do this. Green ink would be pretty too. I didn't stress about getting the numbers perfectly straight. I just took my time and they came out pretty good.
Baker's twine was perfect for hanging the tags and stockings.
*I picked up the canvas stockings at Michaels on Black Friday. I couldn't find them online to give you the direct link. They have some other great options online though. If you like the stockings, I would head to your nearest Michaels store.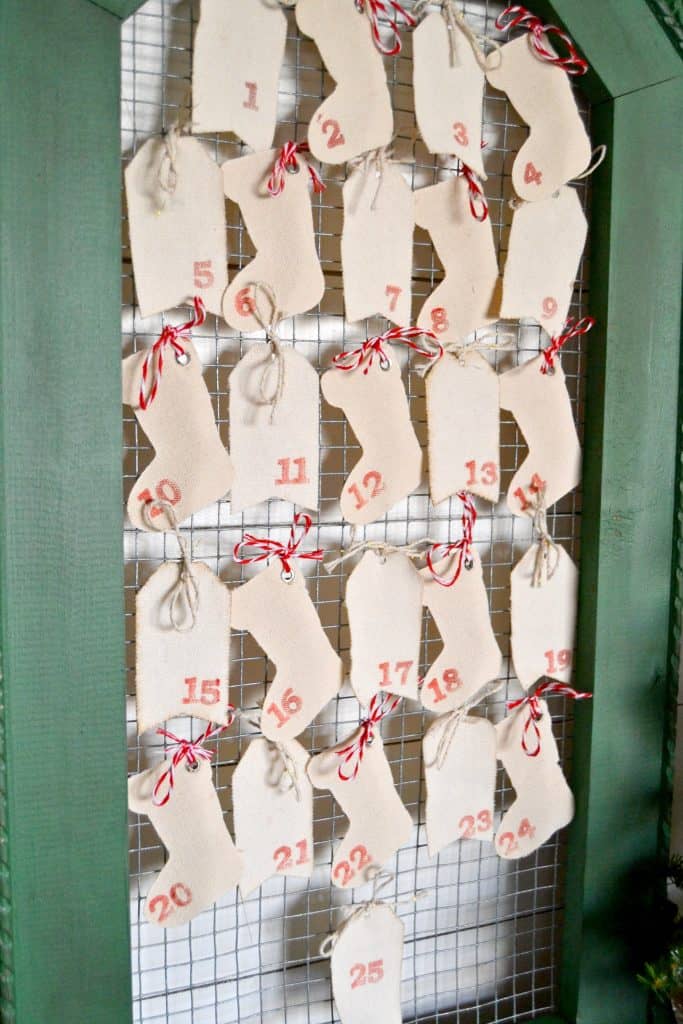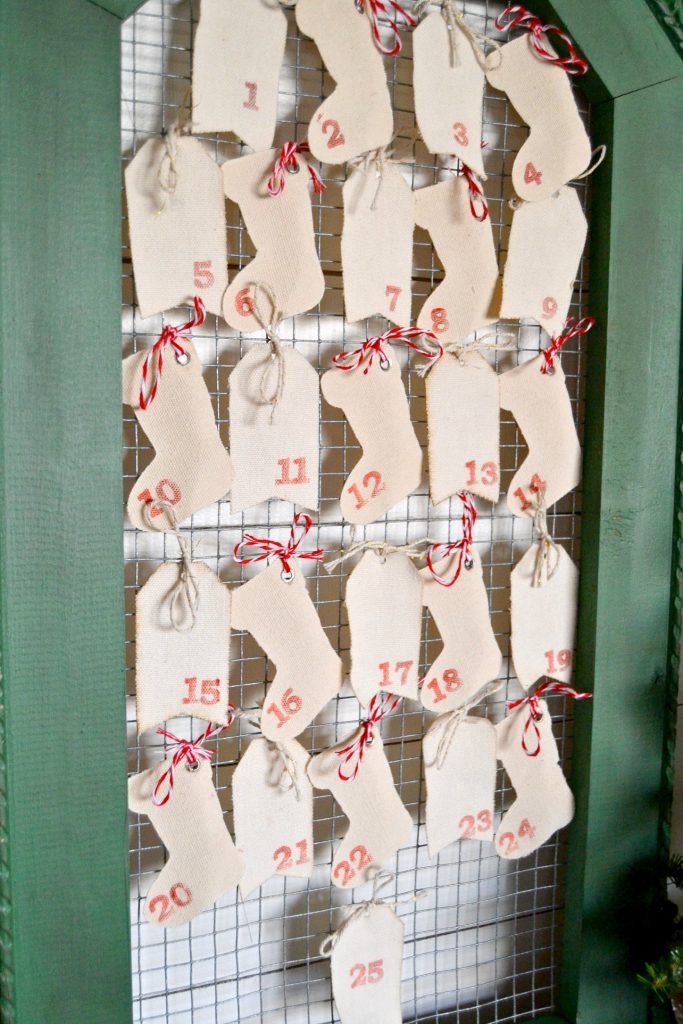 This DIY Fabric Advent Calendar is too cute!!!
And to think….. it all started on the side of the road!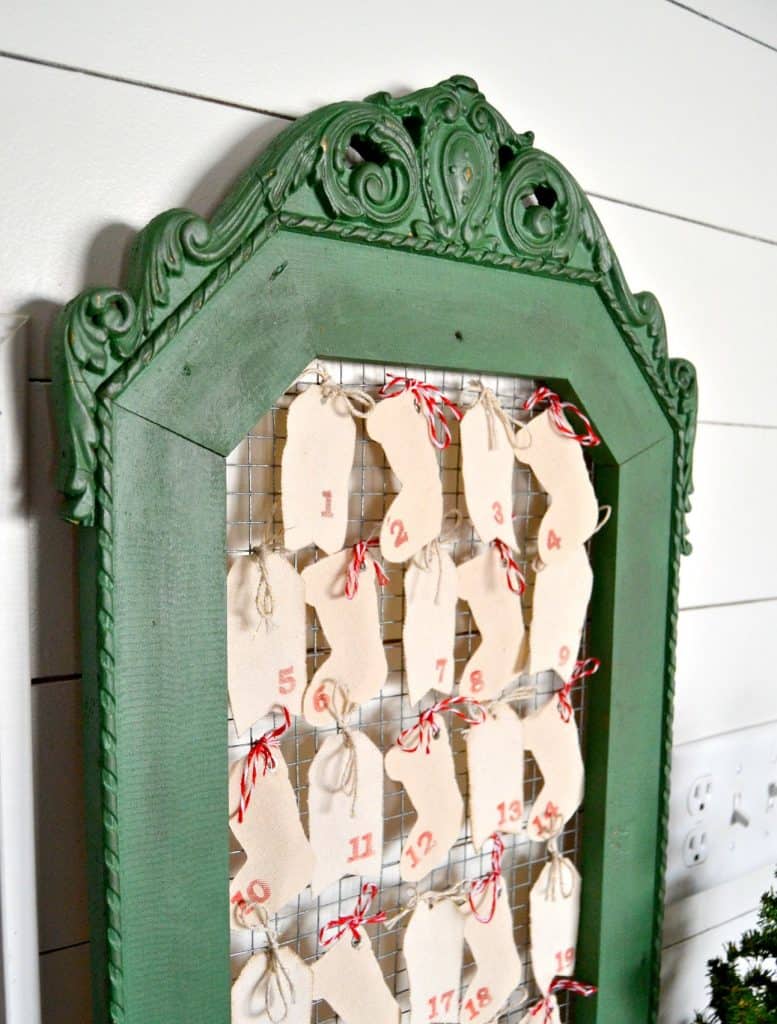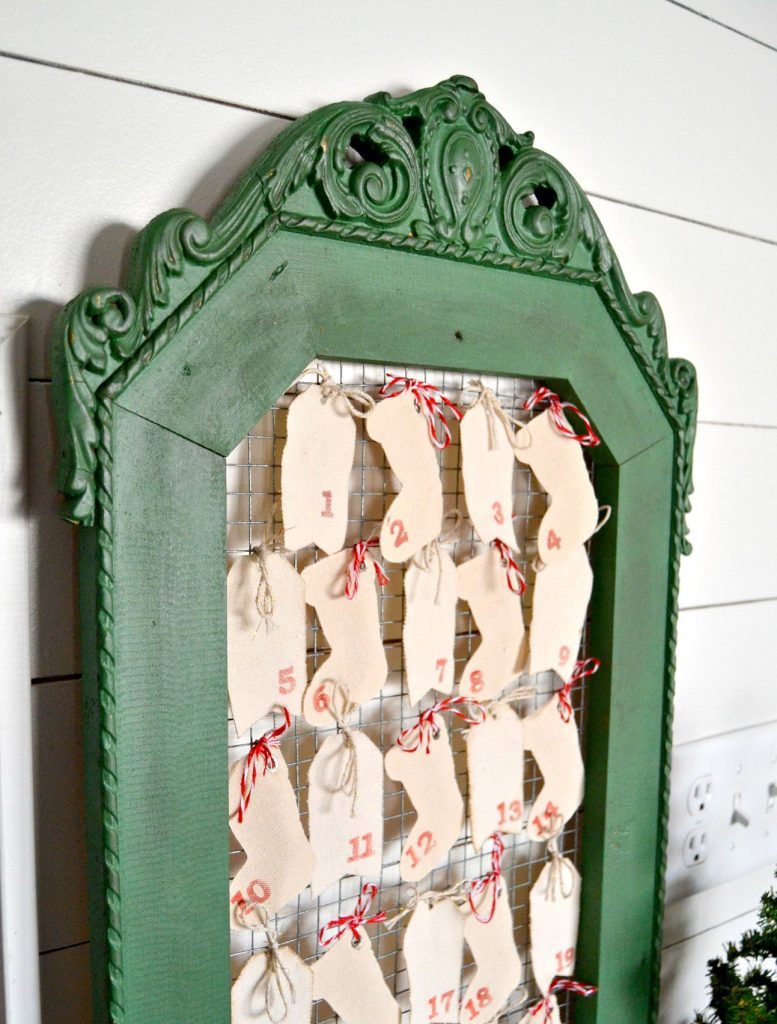 I like the little hints of red and white with the "Park Bench" green color. Very festive.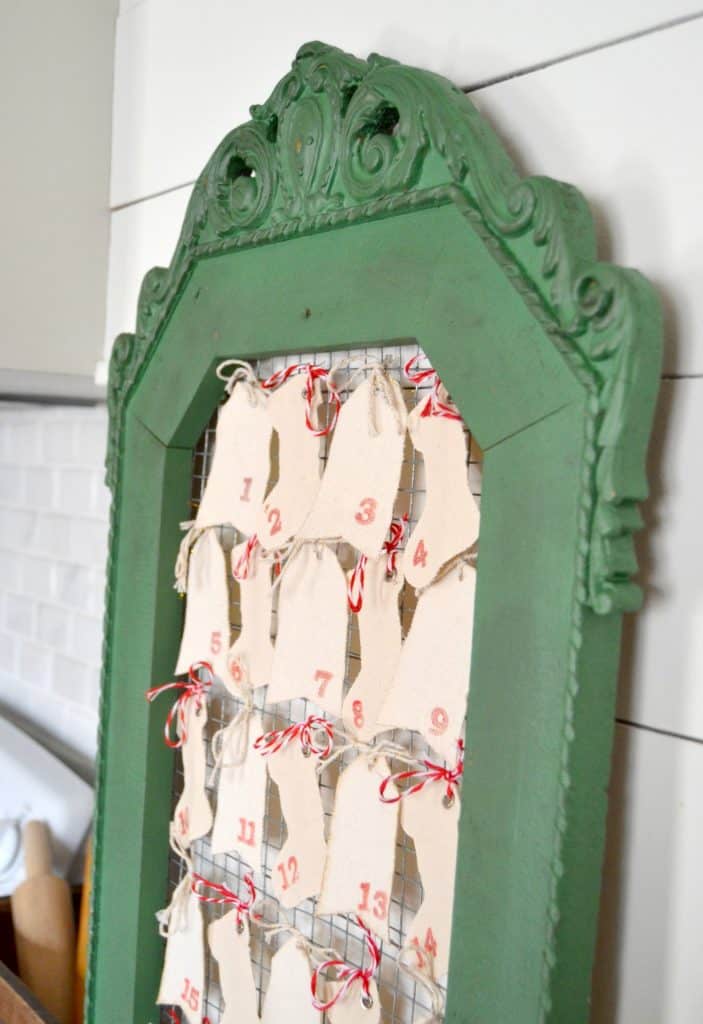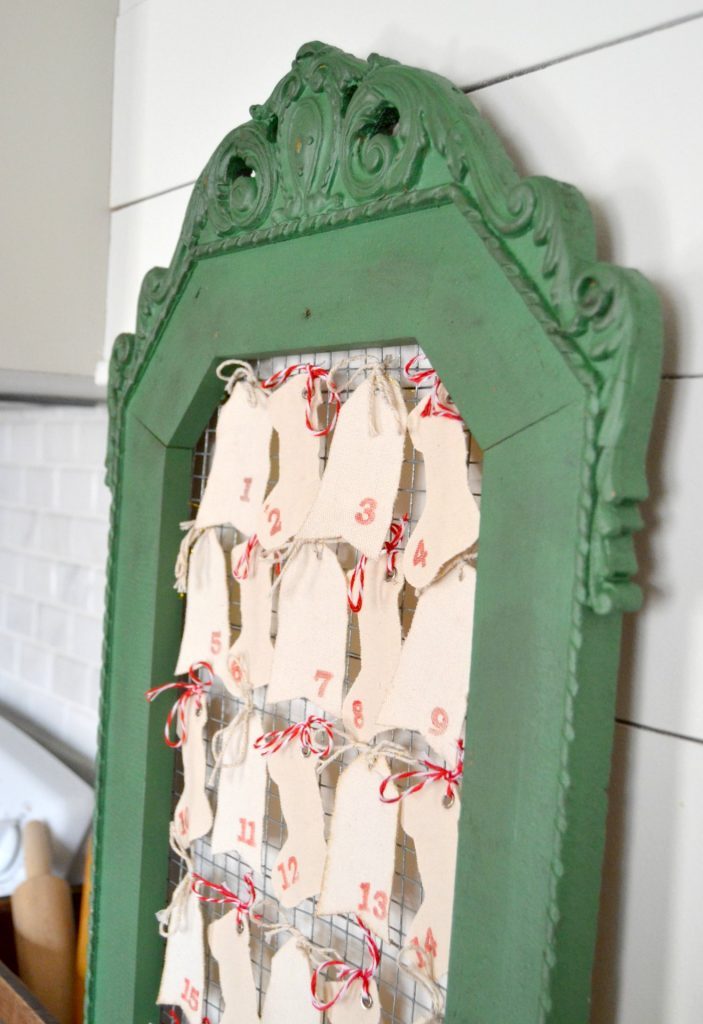 This frame was not pretty when I picked it up, but after the paint and the wax, you can really see all the details it has.
Another DIY Advent Calendar in the books. This year, we are going to fill the 25 days with events, experiences and acts of kindness.
Do you have an Advent Calendar each year?
PIN THIS POST!


If you liked this DIY Fabric Advent Calendar post, you will also like these ideas:
DIY Embroidery Hoop Christmas Ornament
10 Ways To DIY Christmas {Gifts, Decor, Ornaments}