Last year, I made an Advent calendar from a couple of things I found at different sales.
This year, I was inspired to make a new one.
Why not?
The season is not crazy enough without a ton of projects added to the mix. 😉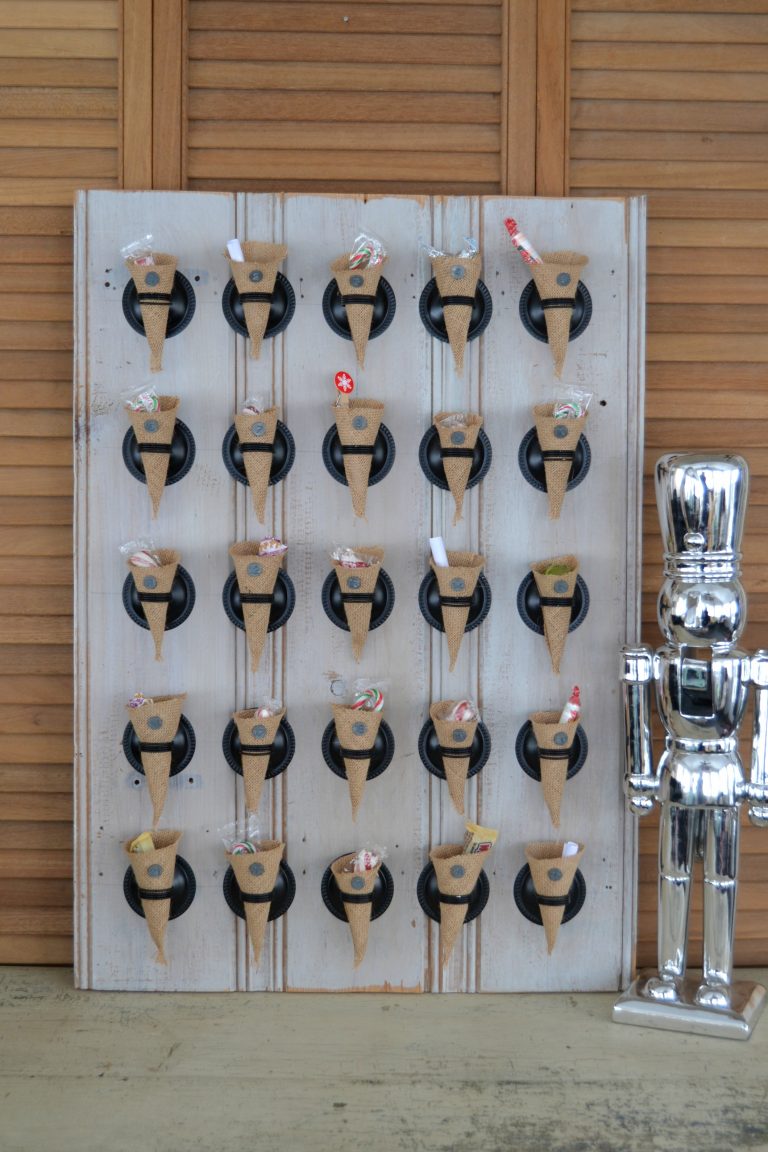 I was inspired to make this Advent calendar by a box of goodies I bought at a church sale. This box of place card holders was 25¢. I couldn't pass it up. I didn't know what I was going to do with them when I bought them but once I started brainstorming new Advent calendar ideas, I knew exactly what they would become.
(You can find similar holders here.*)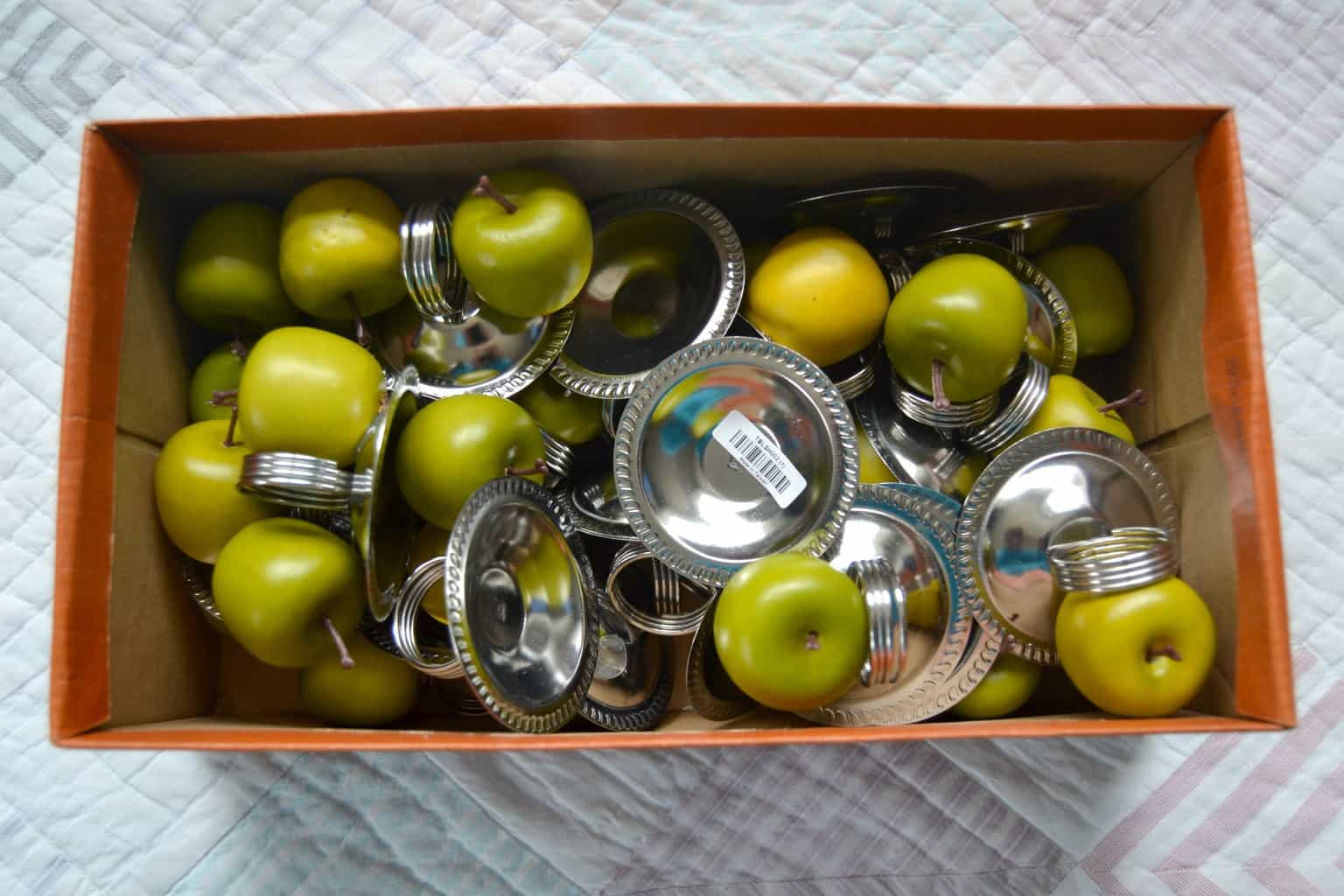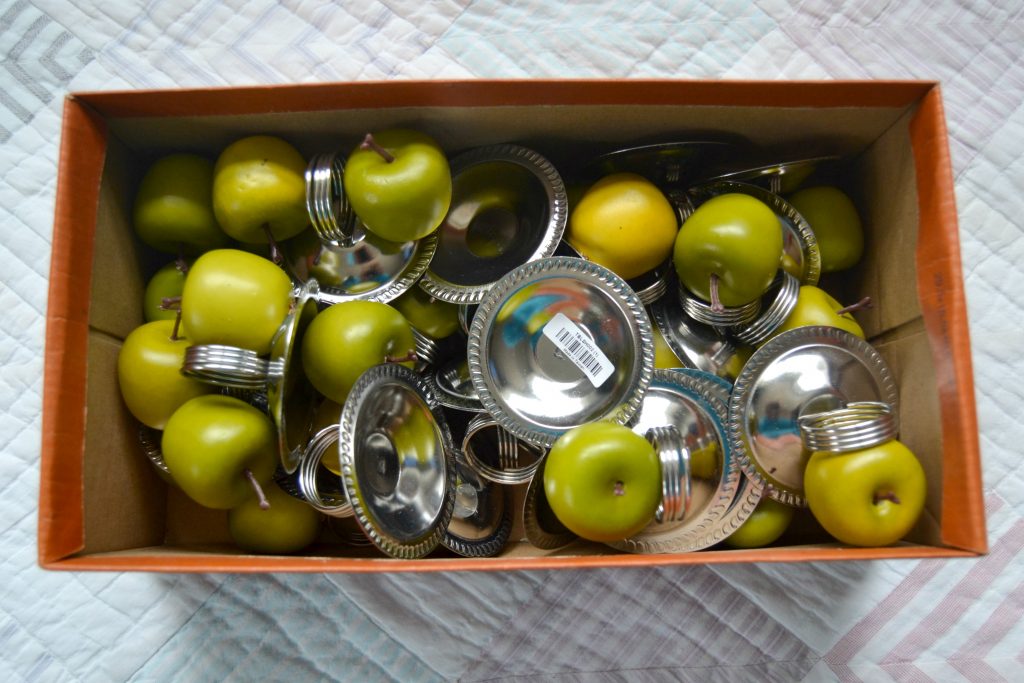 Somebody hot glued plastic apples to these holders.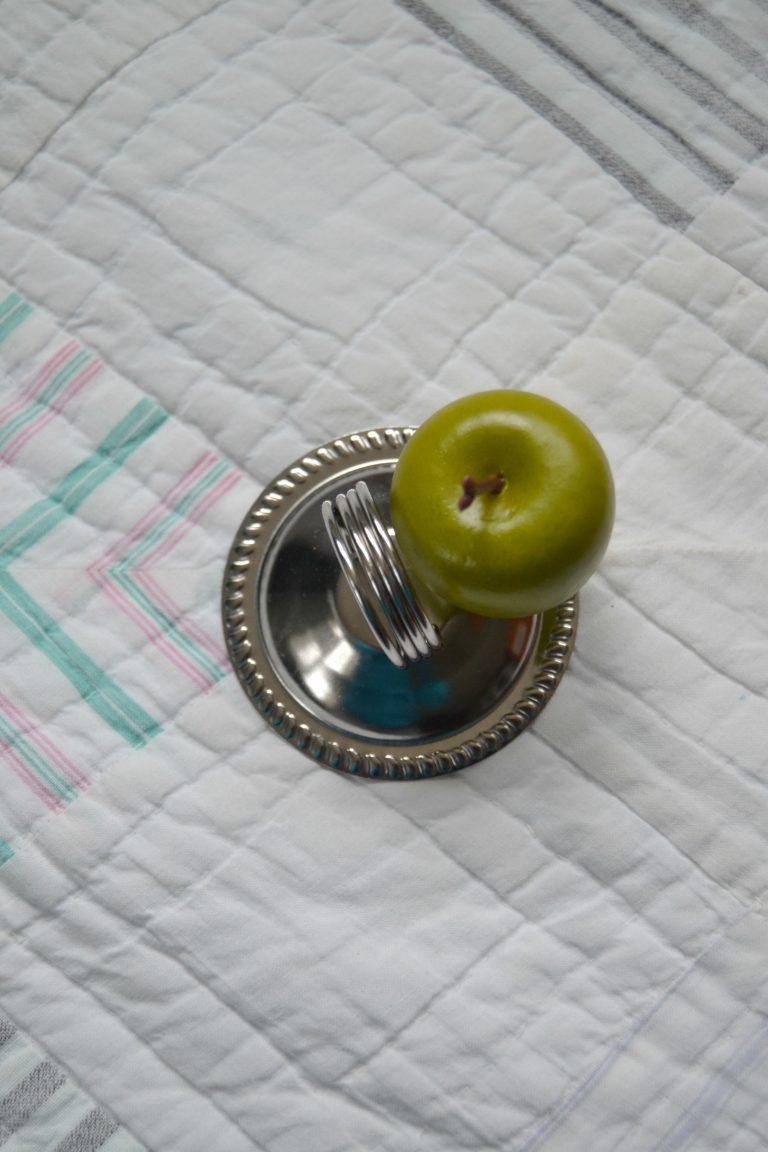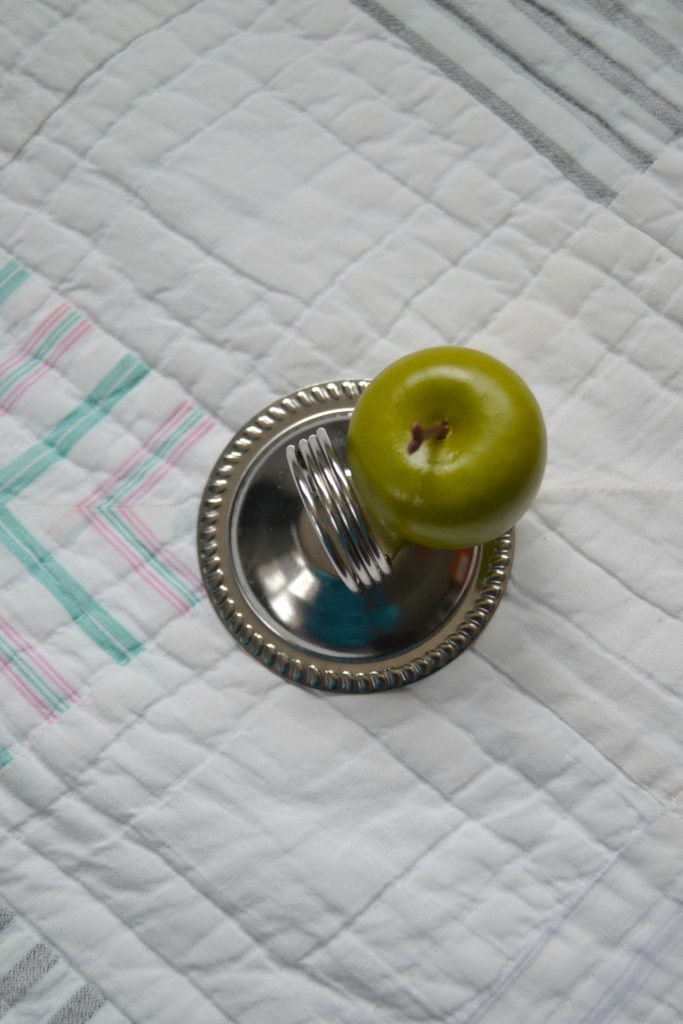 I didn't think it was going to be hard to take them off, but they were a pain to get off!!!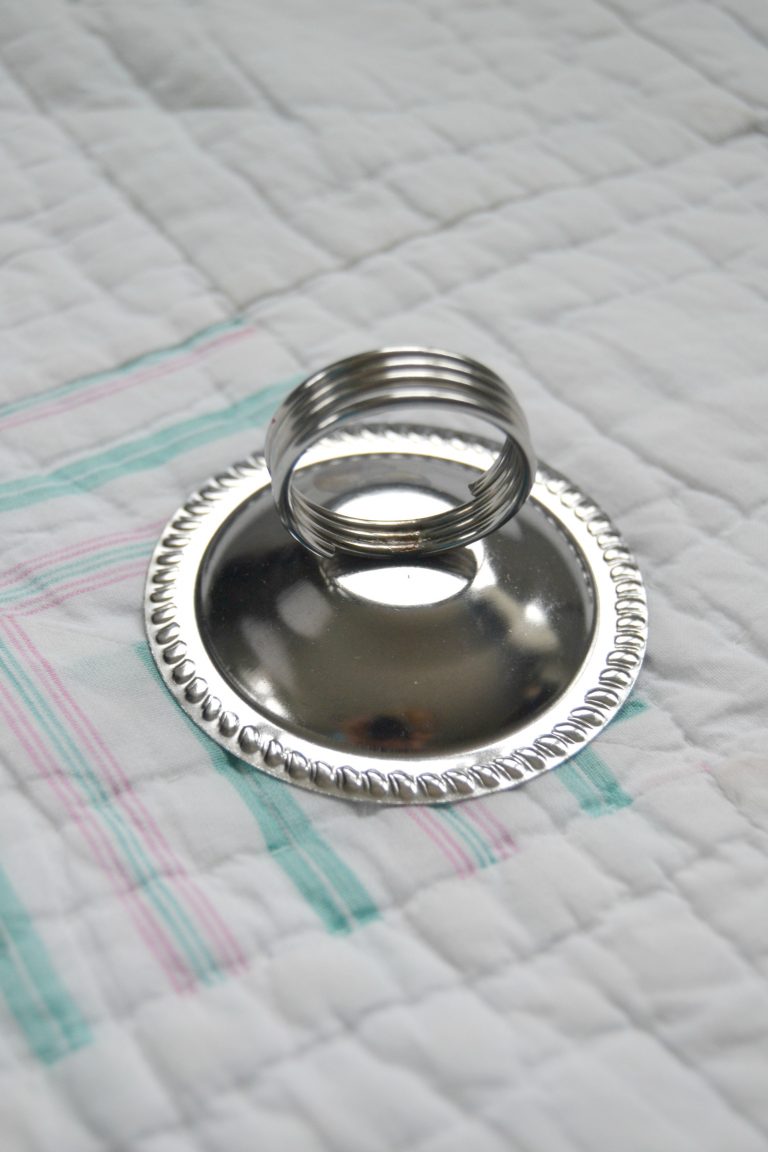 Once I had the apples removed, I spray painted all the holders black. Then, I chose a piece of wood to put them on. (Matt was playing around with his own design idea for this Advent calendar. 🙂 )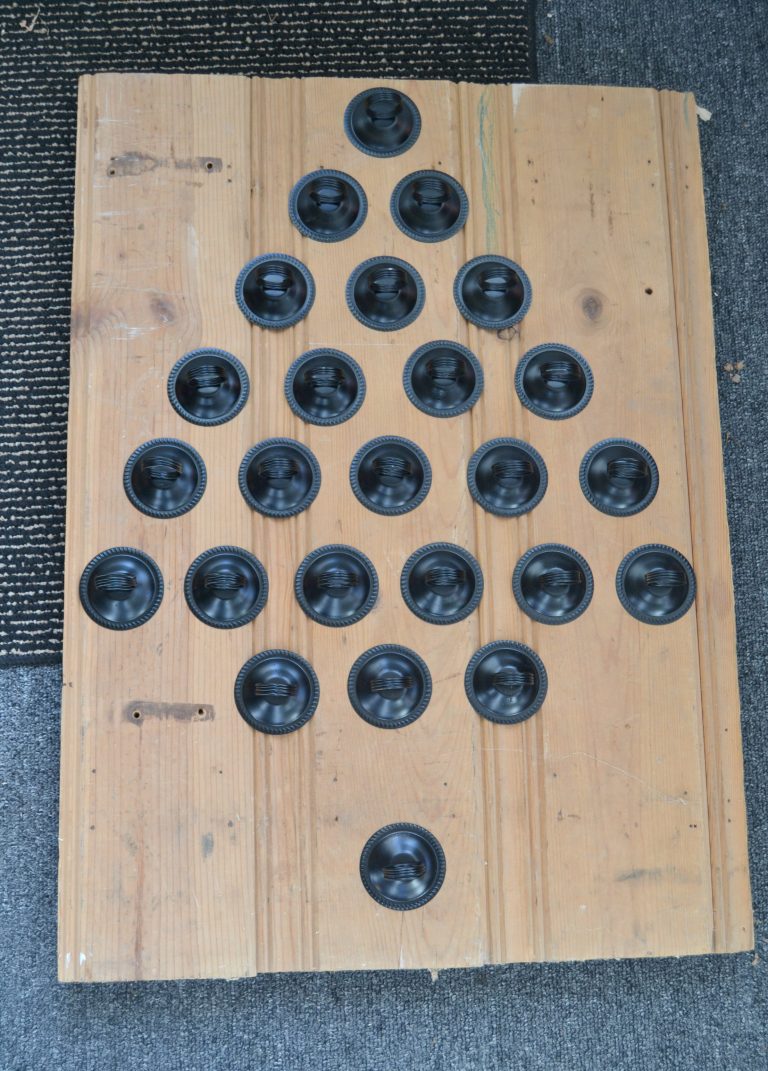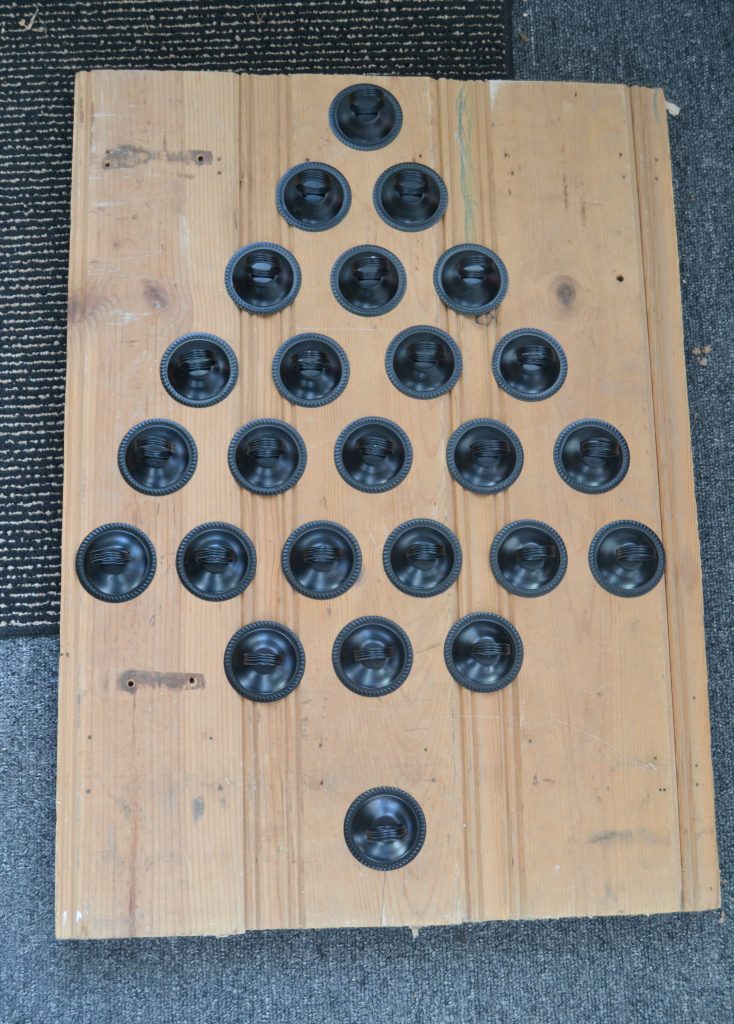 I wanted something simple so I went with five rows of five.
I painted the board a light gray color and distressed it a bit. Then, I attached the place card holders with construction adhesive.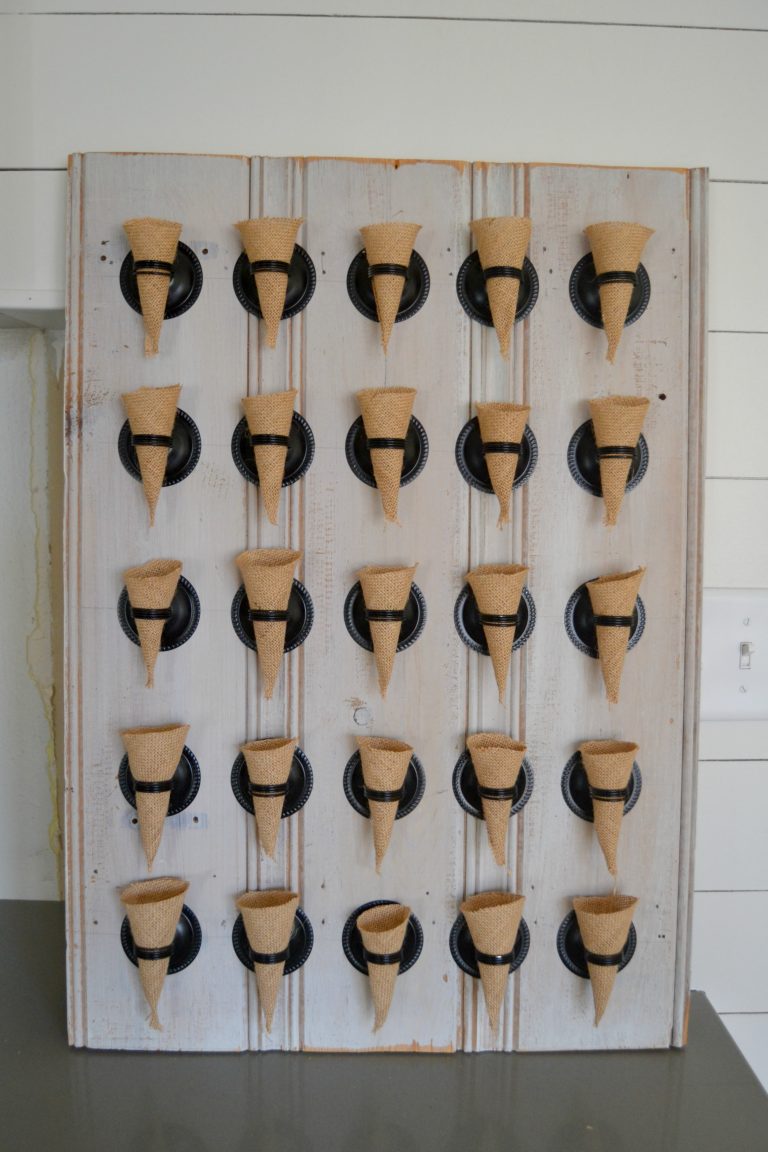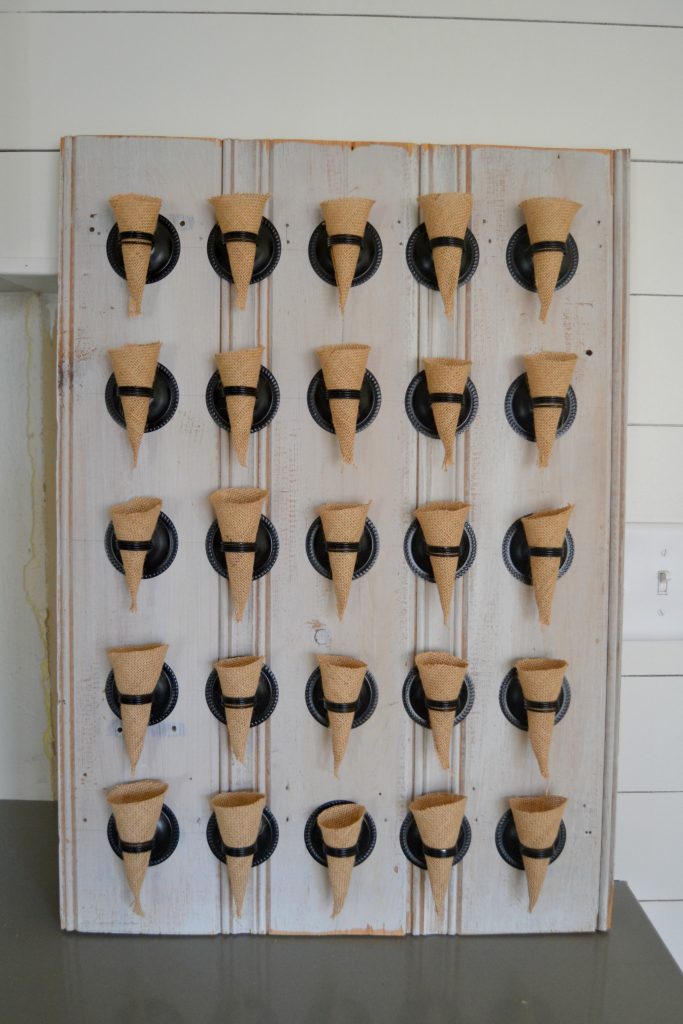 I made small cones with burlap and hot glue and put them inside the place card holders.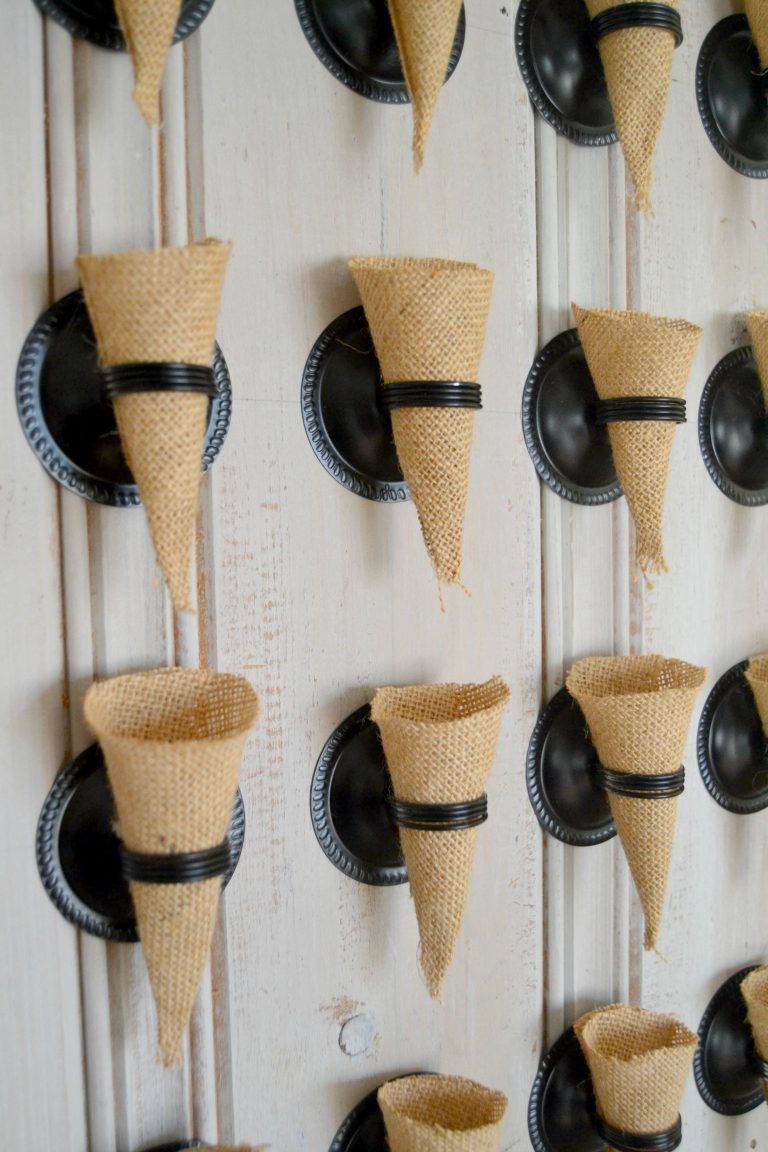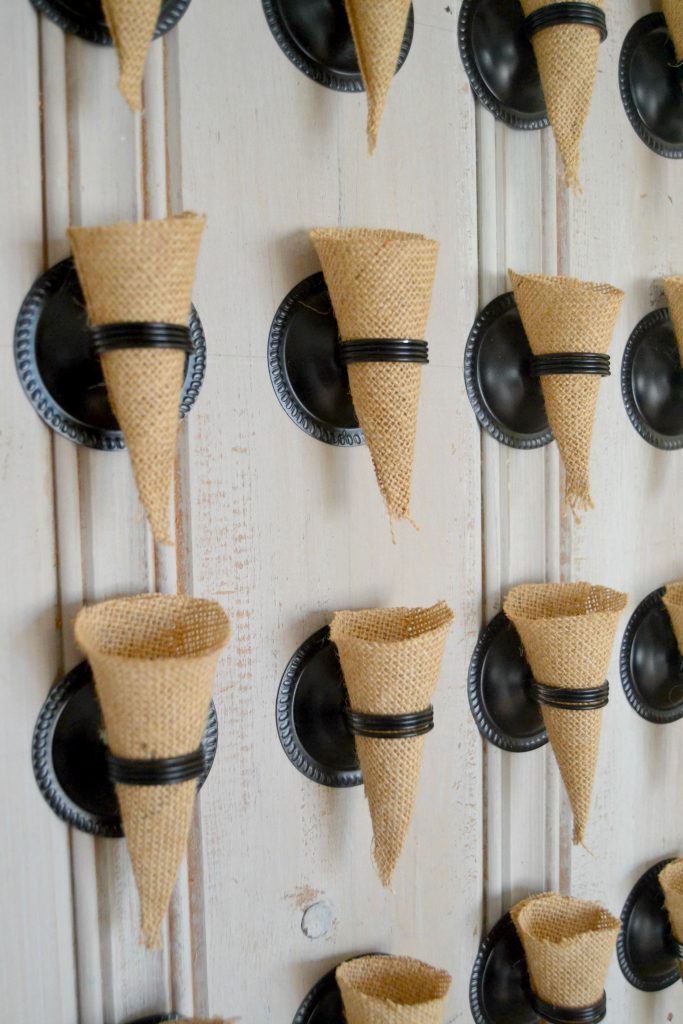 I love it!!!!
It looks better than I imagined, but then I thought, "What can look bad if you have burlap, old, distressed wood and black accents put together?"
Of course, you can't have an Advent calendar without numbers, right?
Another church sale to the rescue!
(Have I ever mentioned that church sales are some of my favorite sales to go to?)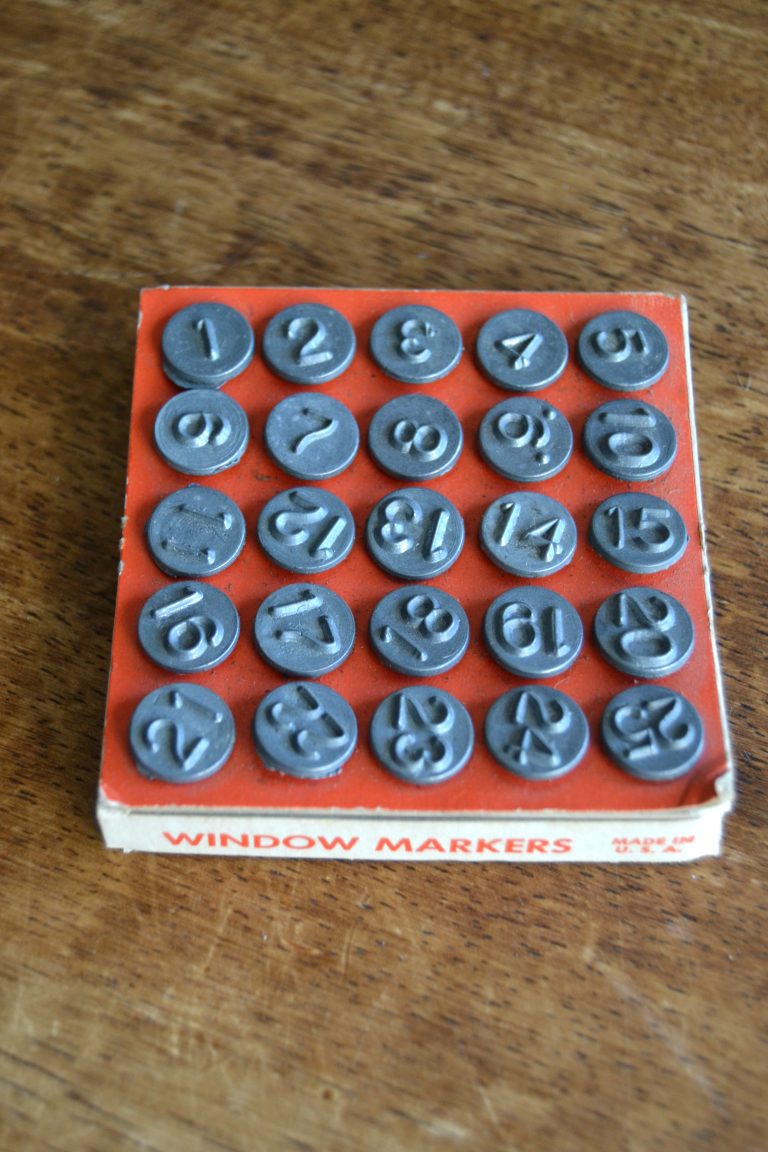 I picked up these numbered tacks at a different church sale. I thought they were tacks, but they say "window markers"??? I don't even know what that is, but they look just like tacks and since there were 25 of them, I knew they would be perfect for some Christmas project.
This DIY Rustic Advent Calendar was that project.
(I found some white numbered tacks* on Amazon that would be super cute too if you wanted to make your own Advent calendar.)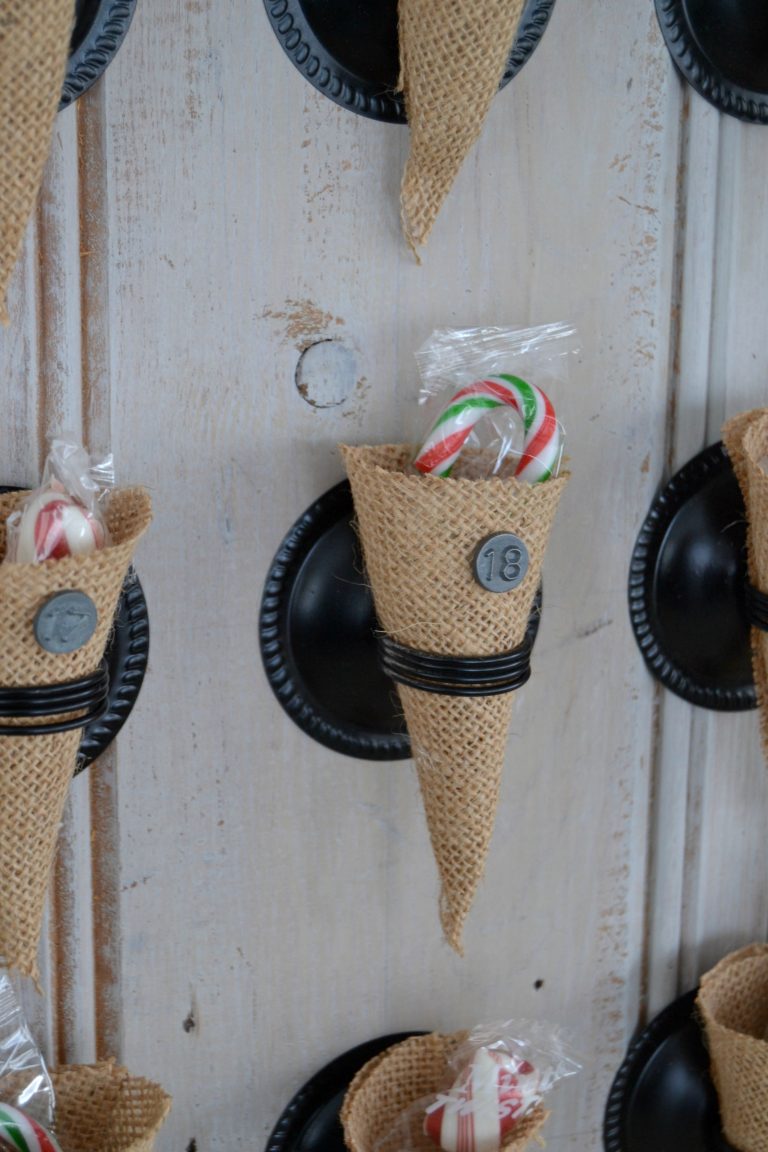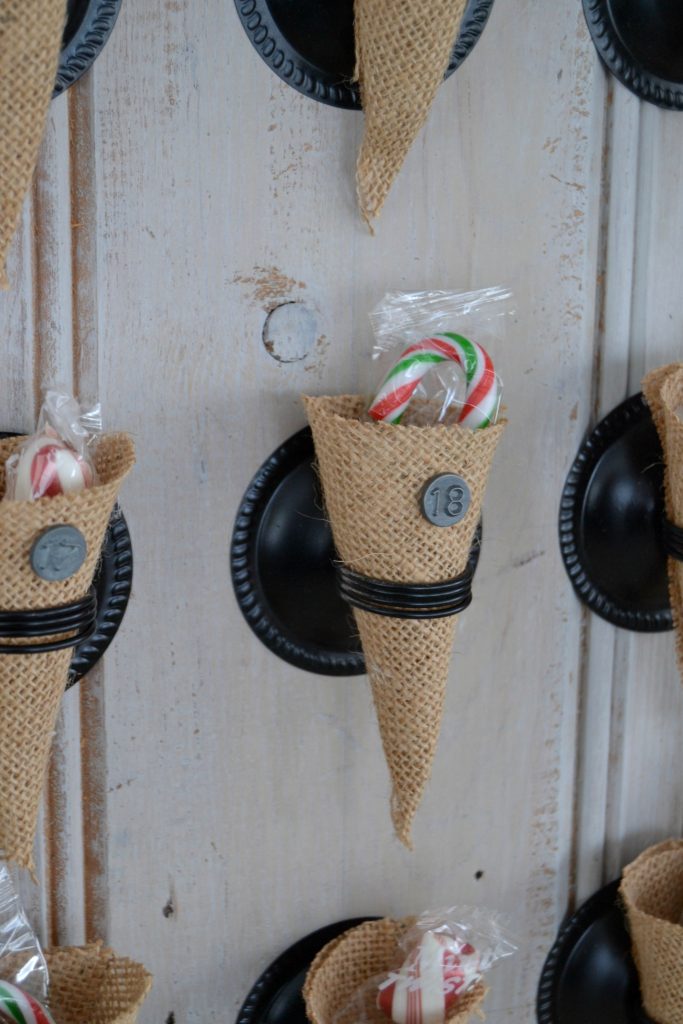 I bought earring backs* to use on the back of the tacks to keep them in place.
They worked like a charm!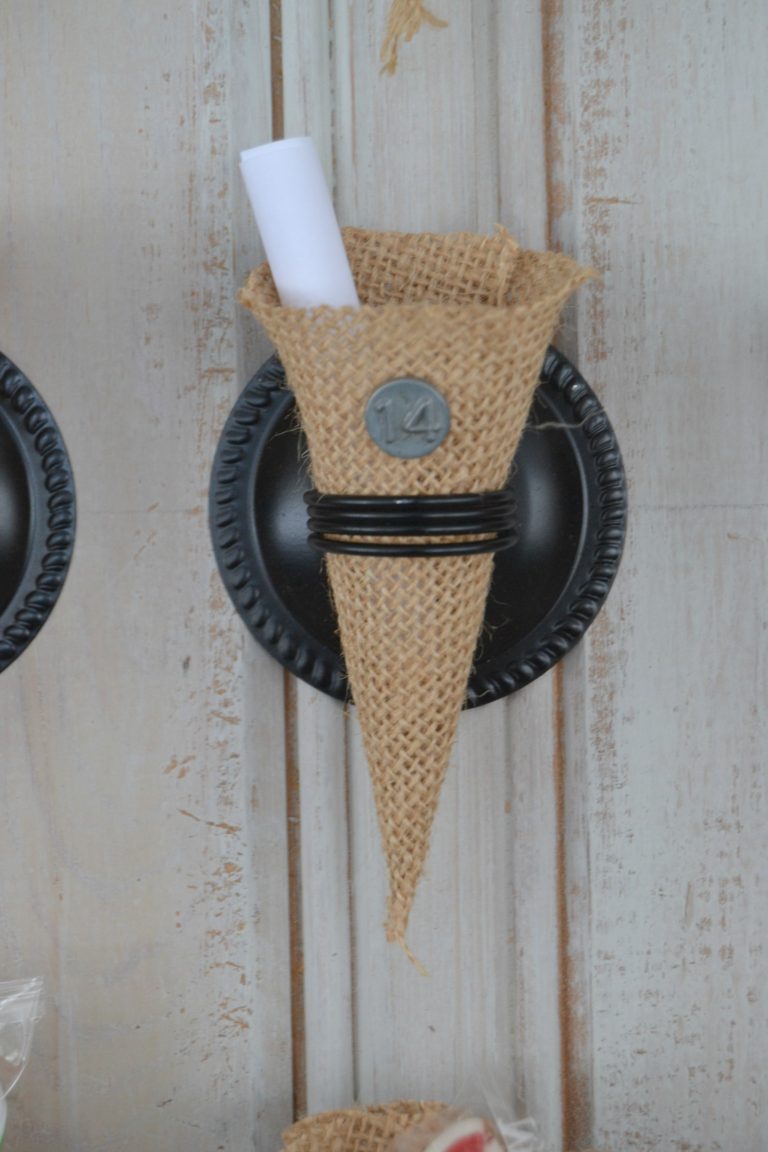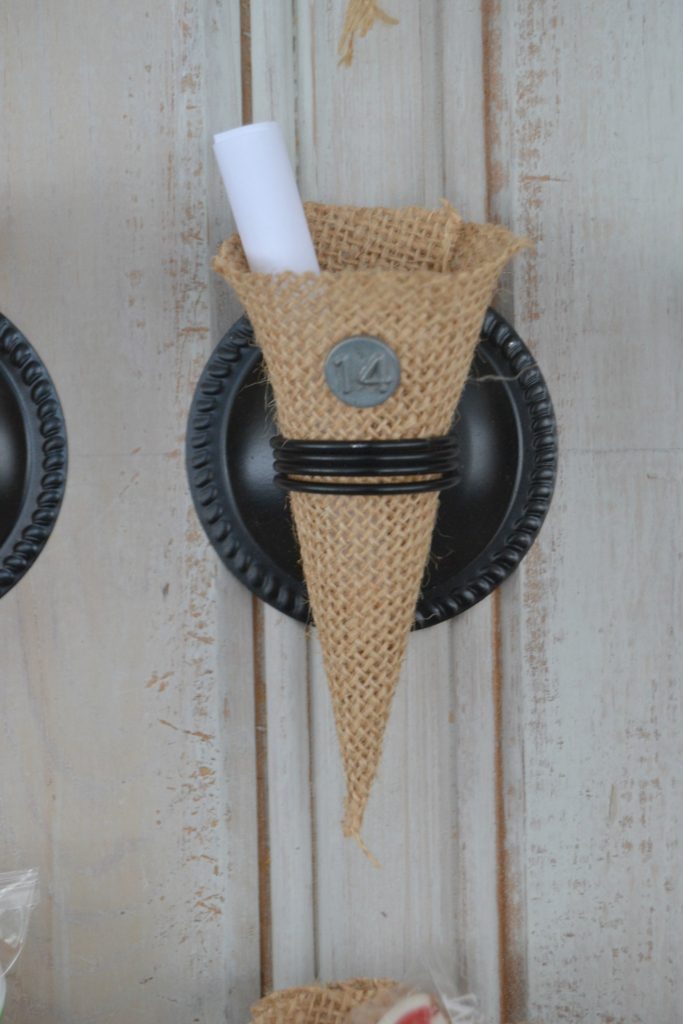 I can't tell you how exciting it is for me to have a project come together with different pieces I have picked up here and there. I always think projects like this are meant to be.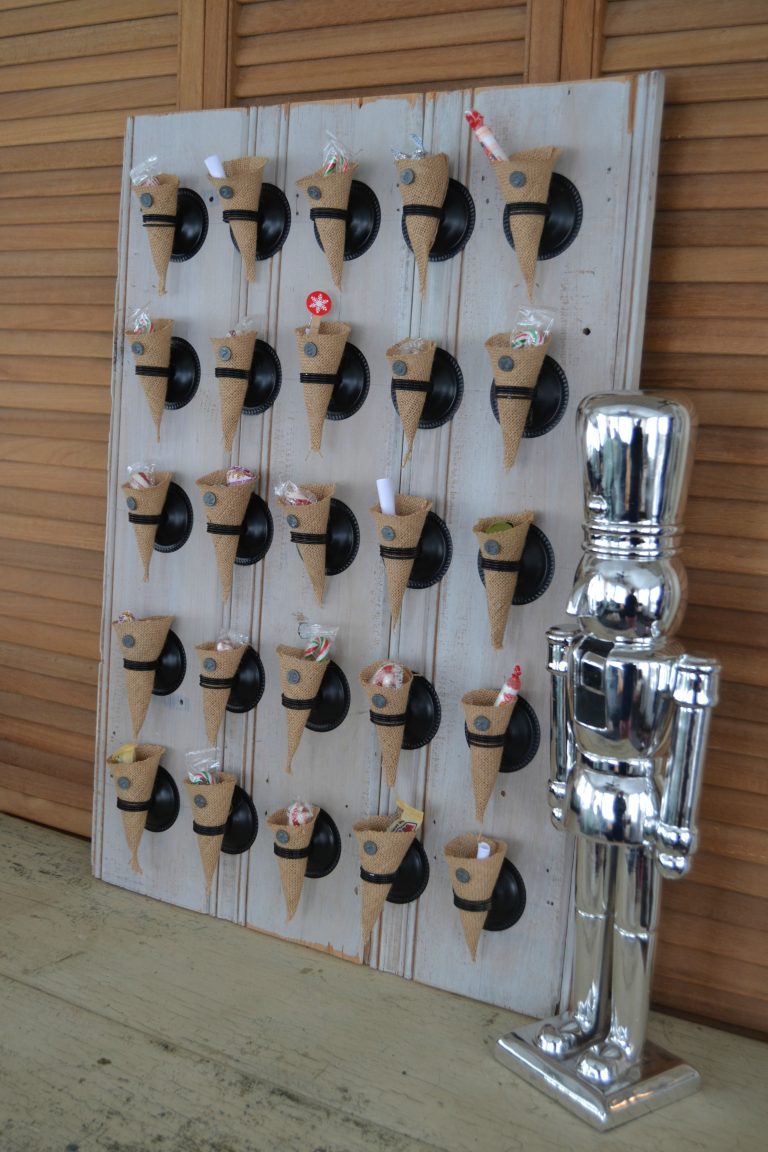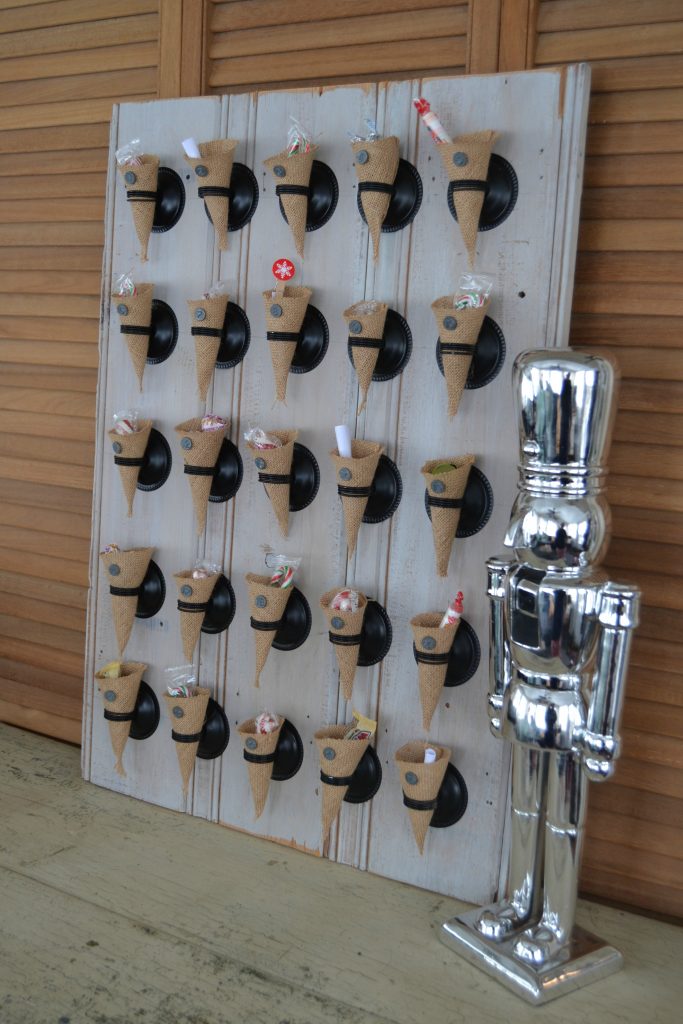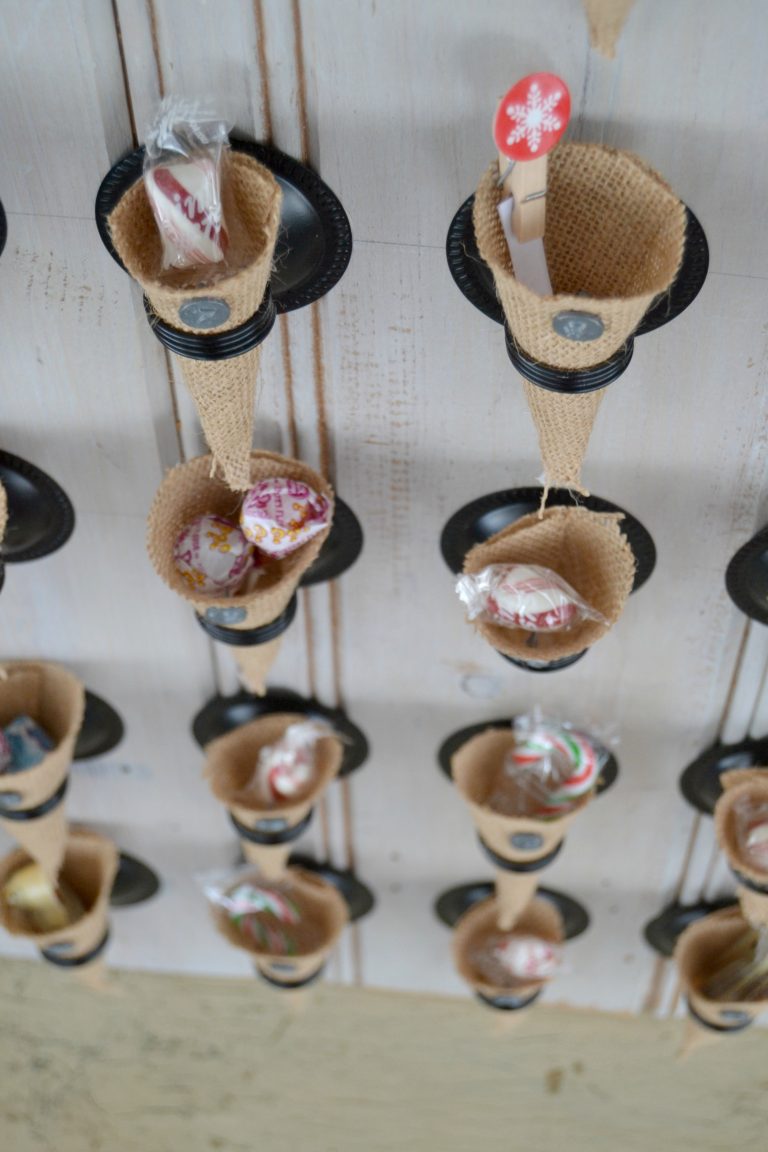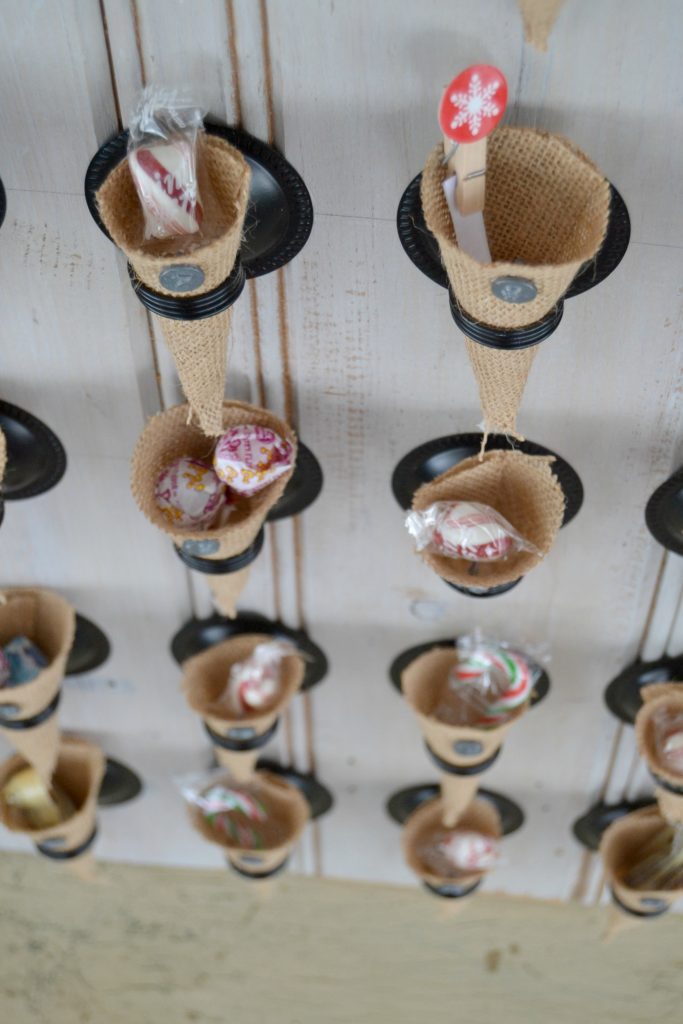 I put small treats in the calendar for this picture, but I will be adding other things to it when December 1st comes. (I didn't want to ruin it for the kids too early 🙂 ).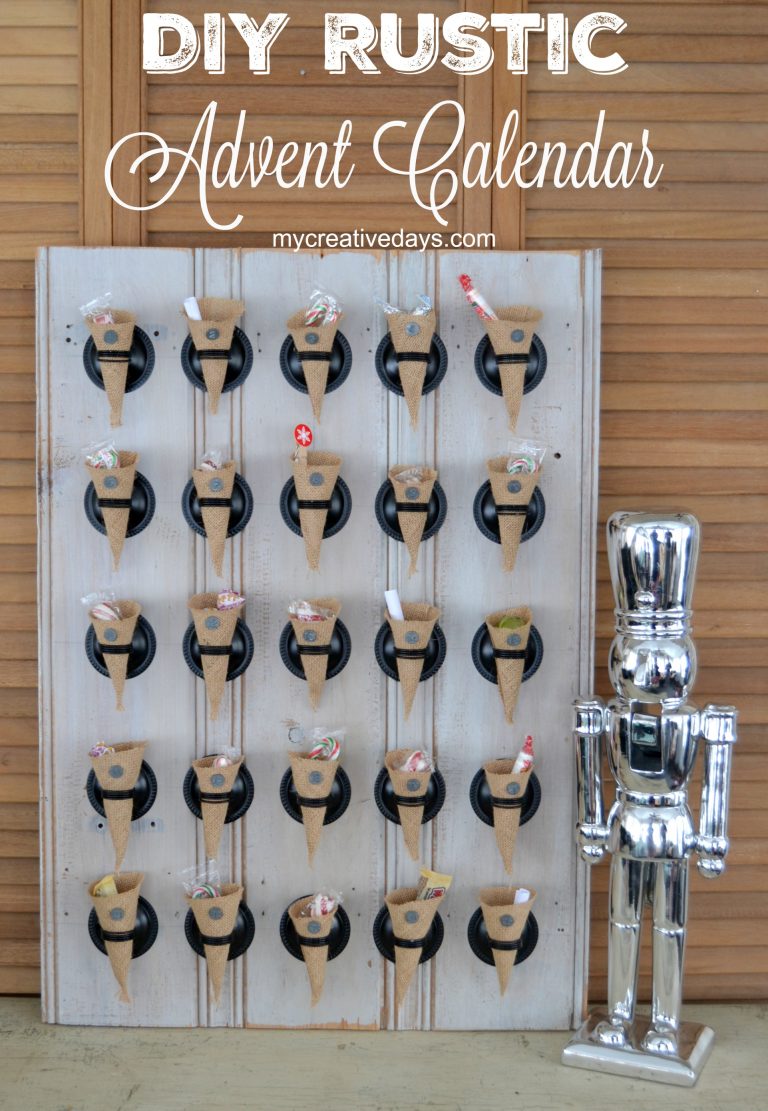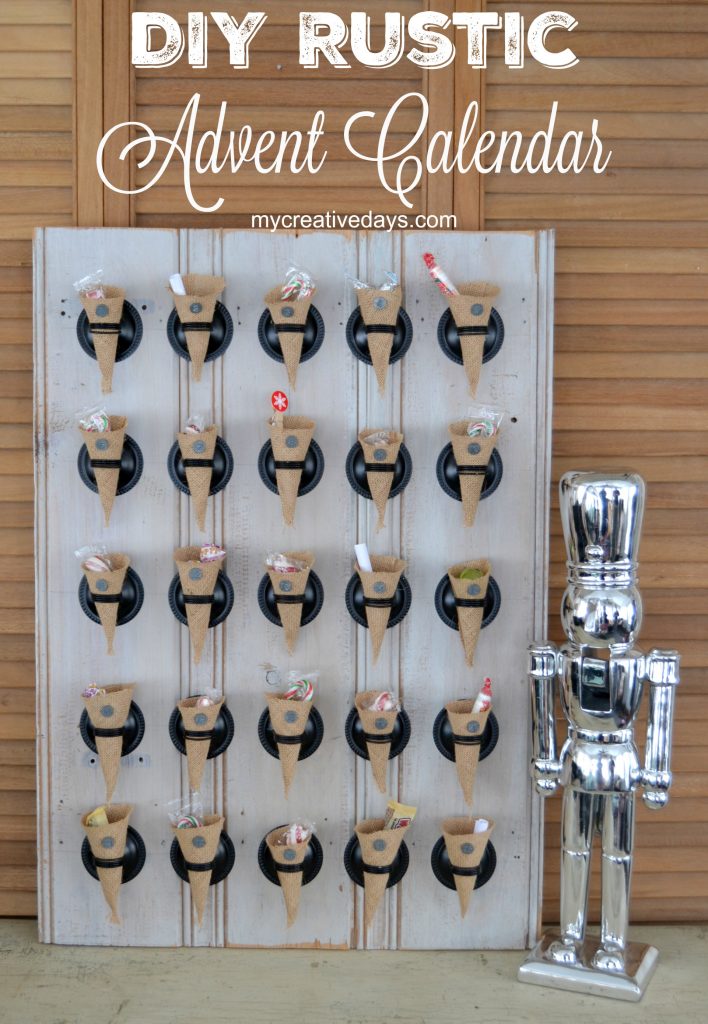 The burlap cones are small which is good because I don't have to fill them with tons of things. That is not the reason for the season. Many of these cones will be filled with little notes of things we will do as a family throughout December (movie night, hot cocoa night, Christmas cookie night, etc.). There will be some treats and small trinkets as well, but I like to keep it simple and more about why we celebrate the most magical time of year.
Do you have an Advent calendar or Christmas countdown? What kinds of things do you put in yours?
*denotes affiliate link