Looking for easy DIY projects for beginners? Discover five beginner-friendly ideas, from personalized coasters to macrame plant hangers.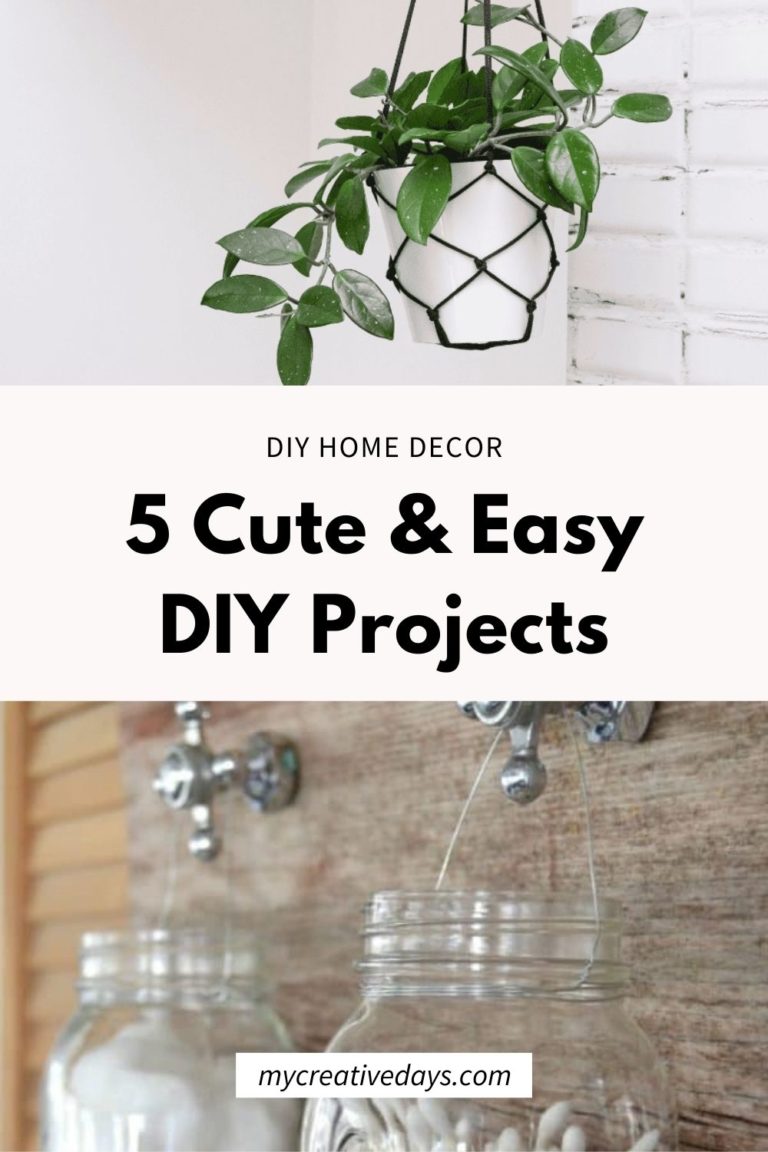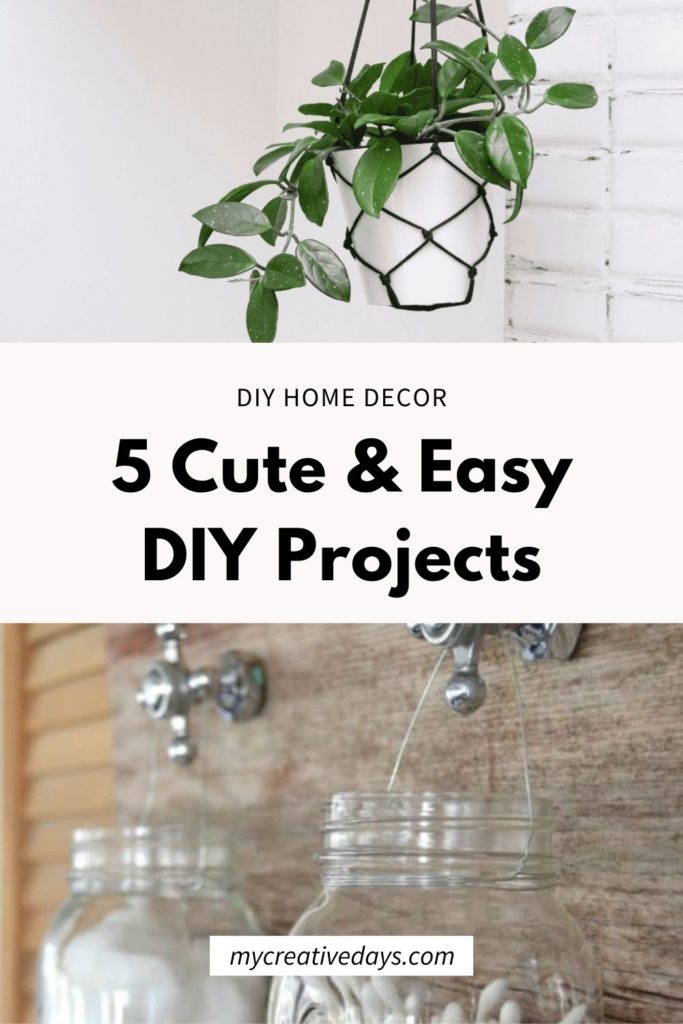 Are you a beginner DIYer eager to embark on your first creative project? Look no further! I have curated five easy and beginner-friendly DIY projects that will kick-start your creative journey. Whether you're looking to spruce up your home or explore your crafting skills, these ideas are perfect for beginners. Get ready to unleash your creativity and enjoy the satisfaction of creating something with your own hands!
Personalized Photo Coasters:
One of the simplest yet most rewarding DIY projects for beginners is creating personalized photo coasters. Gather your favorite photographs, ceramic tiles, Mod Podge, and a foam brush. Follow our step-by-step instructions to transfer your photos onto the tiles and seal them for long-lasting protection. These coasters make fantastic personalized gifts or additions to your own home decor. I share an easy DIY Wooden Coaster tutorial to get you started!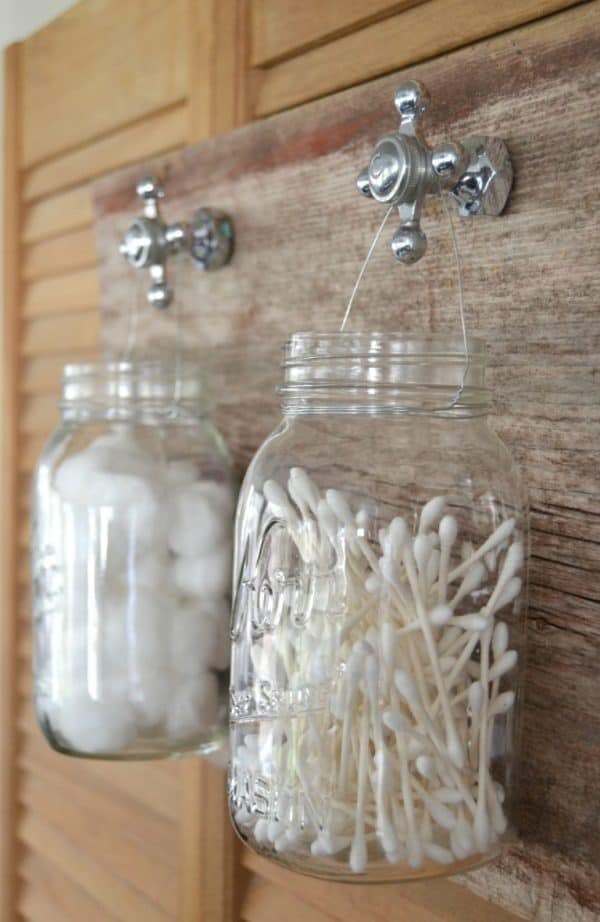 Decorative Mason Jar Vases:
Transform ordinary mason jars into stunning decorative vases that add charm to any space. With just a few materials, including mason jars, acrylic paint, painter's tape, and a foam brush, you can create unique designs and patterns. From farmhouse-inspired styles to modern geometric shapes, the possibilities are endless. This project is a great way to add a touch of creativity and greenery to your home. I share another easy mason jar project for your home to help keep it organized HERE.
Customized Canvas Wall Art:
Express your artistic side with a customized canvas wall art project. All you need is a blank canvas, acrylic paints, paintbrushes, and your imagination. Whether you prefer abstract designs, inspirational quotes, or nature-inspired scenes, let your creativity flow and create a masterpiece that reflects your personal style. Hang it proudly in your home or gift it to a loved one.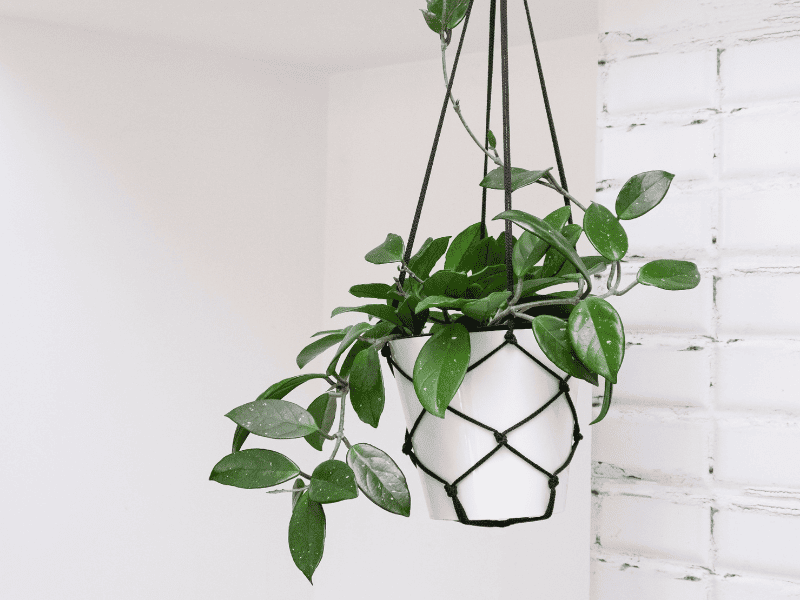 Stylish Macrame Plant Hangers:
Add a bohemian touch to your living space with DIY macrame plant hangers. With some macrame cord, wooden beads, and basic knotting techniques, you can create beautiful hangers that showcase your favorite indoor plants. Elevate the ambiance of any room with these stylish and functional plant holders. Find some amazing tutorials HERE.
Give new life to a plain tote bag by adding your own personal touch. Grab a plain canvas tote, fabric paints or markers, stencils (if desired), and unleash your creativity. Design a unique pattern, write a meaningful quote, or create a vibrant masterpiece. Not only will you have a one-of-a-kind accessory, but you'll also reduce the use of plastic bags and contribute to a greener environment. Our daughter, Gabrielle, embroidered a plain canvas tote she was carrying to work. It made the tote extra special and it was an easy project to do. She used pencils to draw some flowers and then filled them in by sewing embroidery thread to them.
Embarking on DIY projects as a beginner can be both exciting and rewarding. Remember, the key to success is to start small, follow instructions, and enjoy the process. As you gain experience, you'll be inspired to tackle more challenging projects. So, gather your materials, unleash your creativity, and have fun exploring the world of DIY. Get ready to amaze yourself with what you can create!
PIN THIS POST!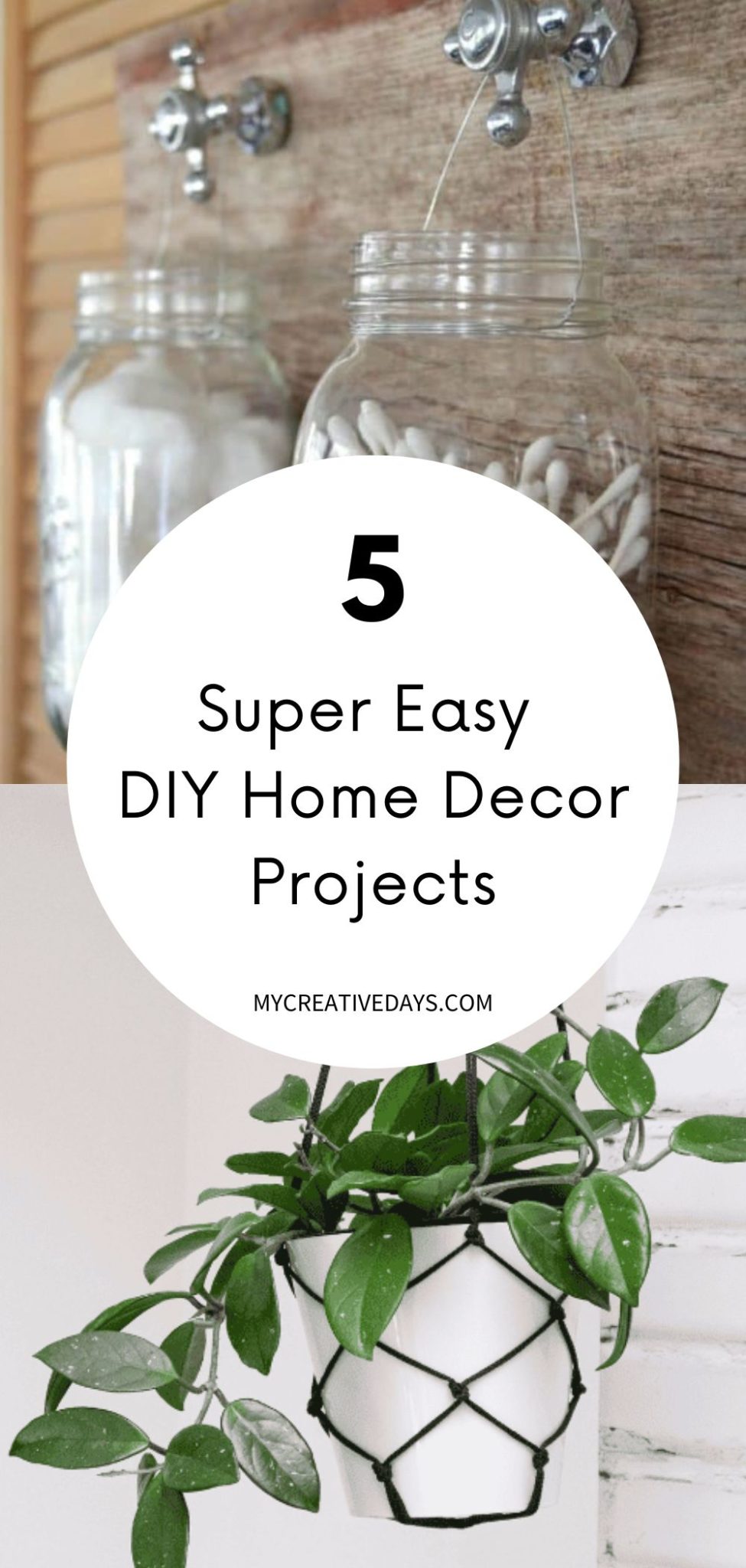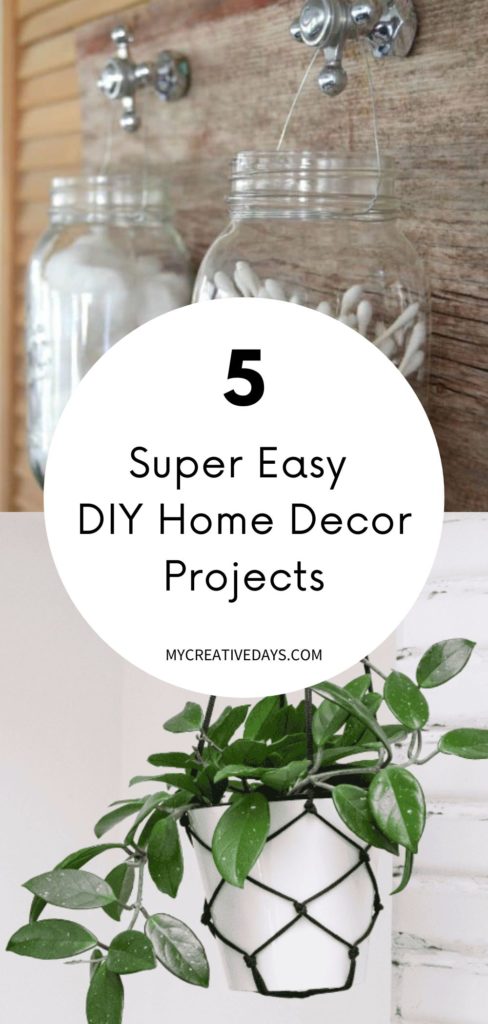 If you liked this easy DIY projects for beginners, you will love these:
30-Minute DIY Projects For Your Home
5 Cheap and Easy DIY Projects For Your Home