Today, I am sharing an easy DIY Recycled Bathroom Organizer that you can make with things from your recycling bin and scraps from your garage. It always astounds me how much we have in our recycling bin each week. Most weeks, we fill it to the top and then some. My kids are all about what can be recycled and what is trash and talk about what they do in school each week to recycle.
In our home, we use a lot of things in our recycling stash for crafts and projects. I keep a box of things like toilet paper rolls, oatmeal canisters, glass jars and cereal boxes by the art table for the kids to create with. They have created bird feeders, leprechaun traps and binoculars all from things in that box. 🙂 I always love to see where their creativity takes them and what they come up with on their own.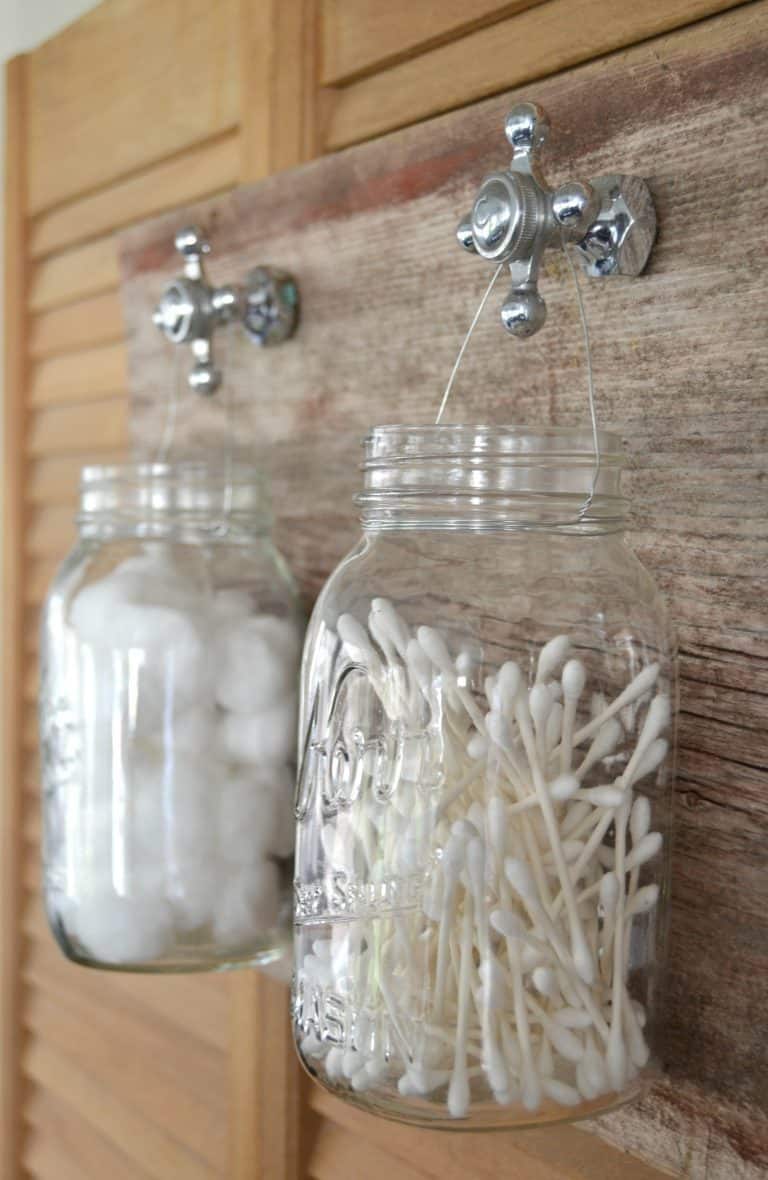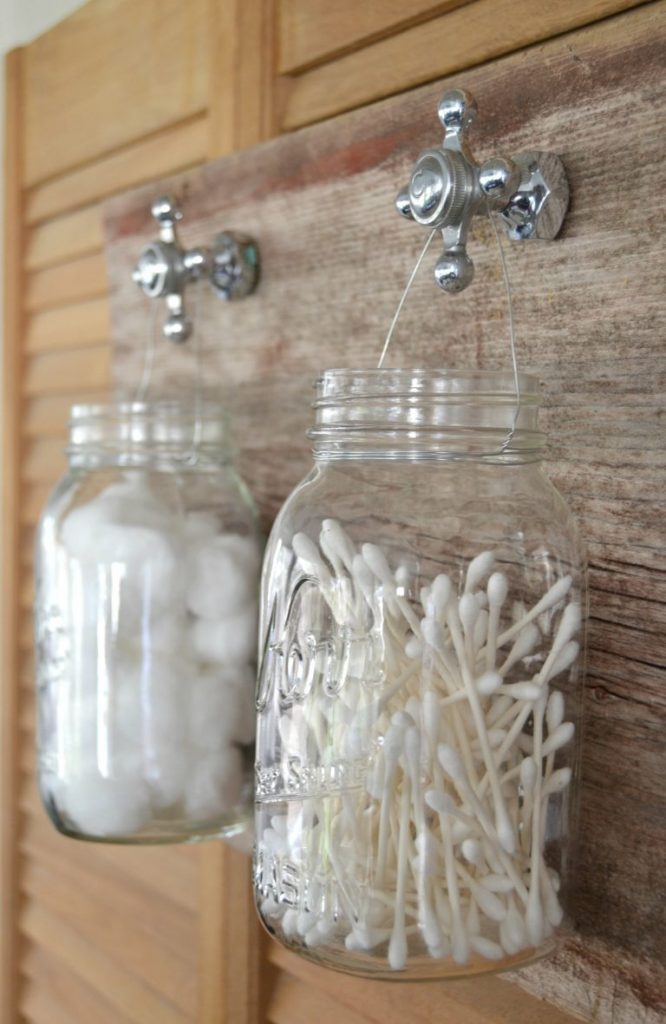 Supplies needed for a DIY Recycled Bathroom Organizer:
An old board
2 glass jars
Wire
Hooks (we had faucet handles in our garage that we were just waiting to repurpose)
Drill
Picture hanger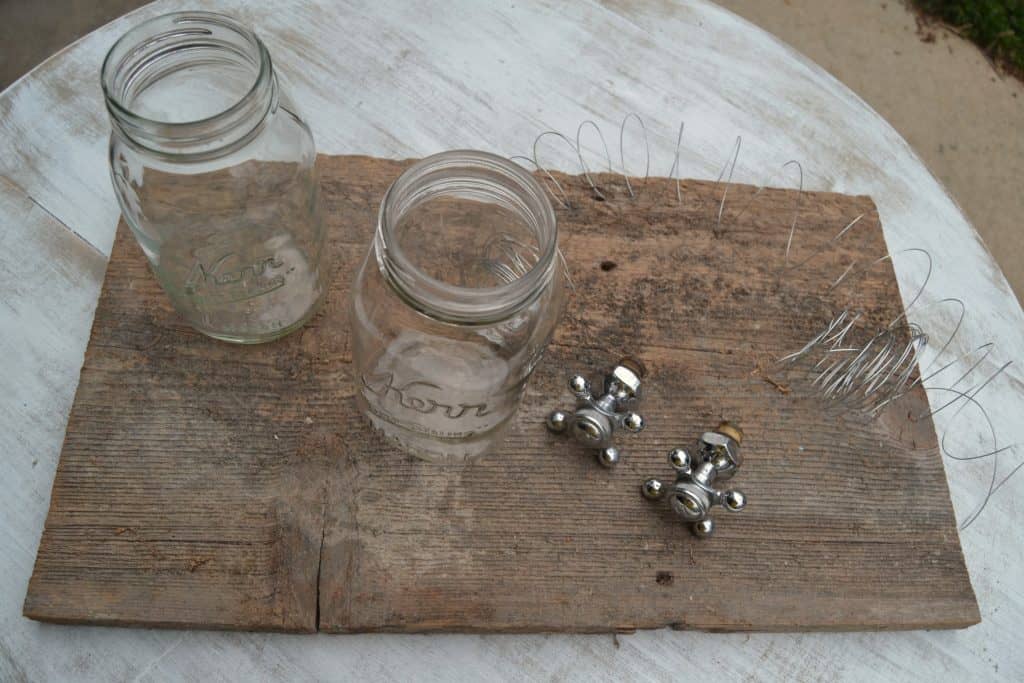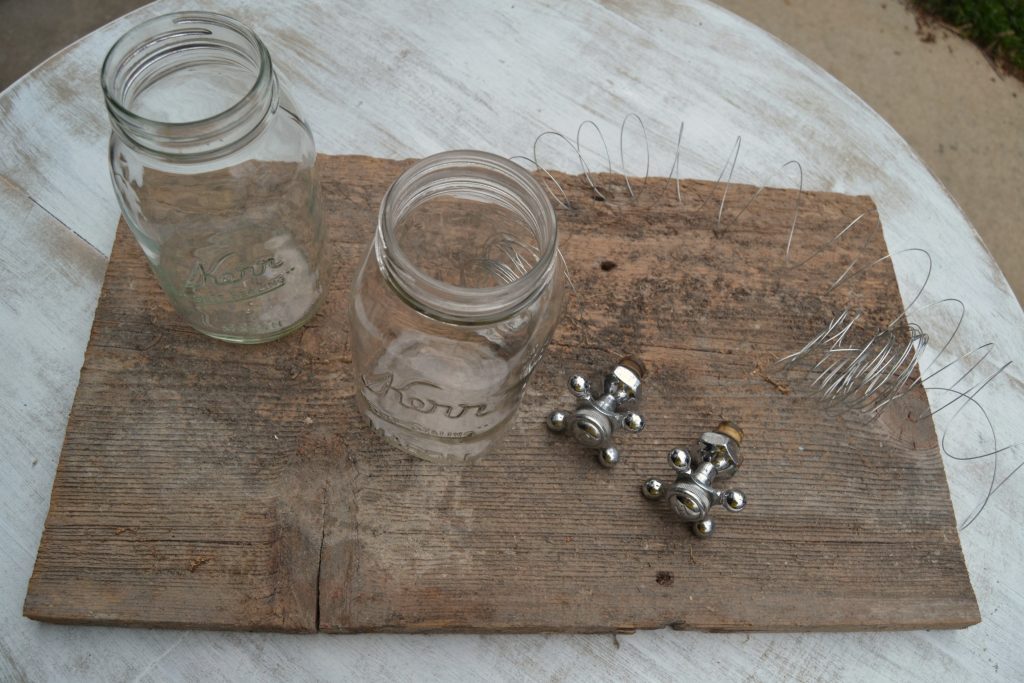 You want to use glass jars that have "grooves" or some kind of "lip" around the top so you can wrap the wire around them securely.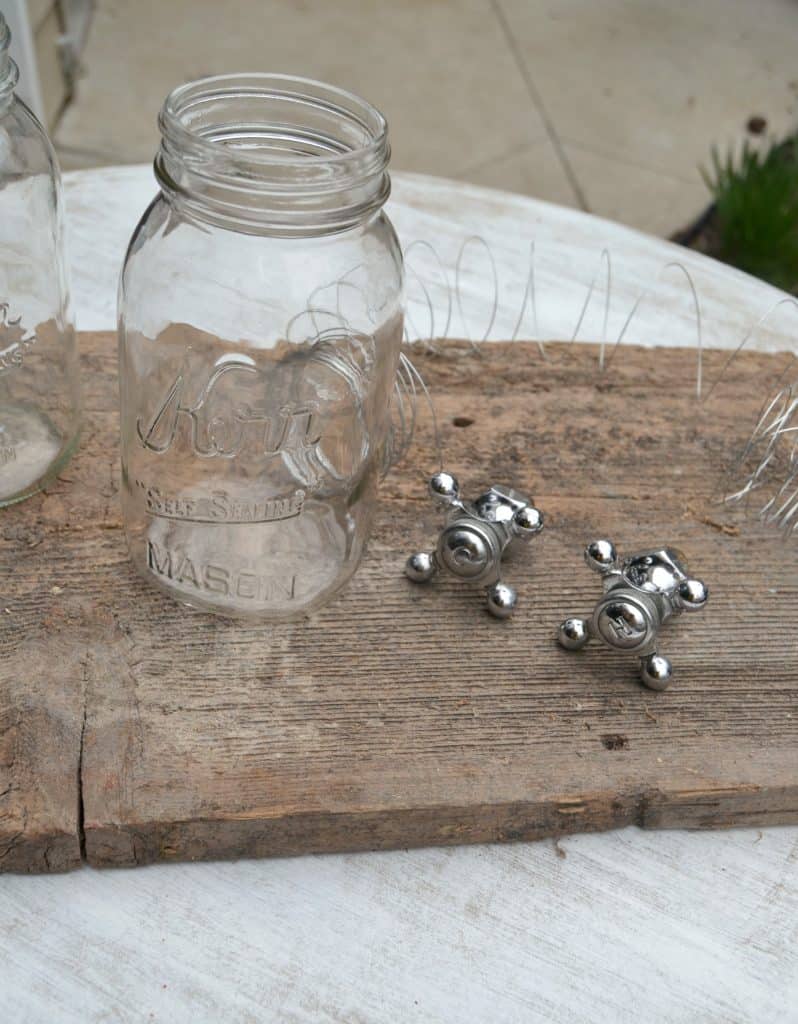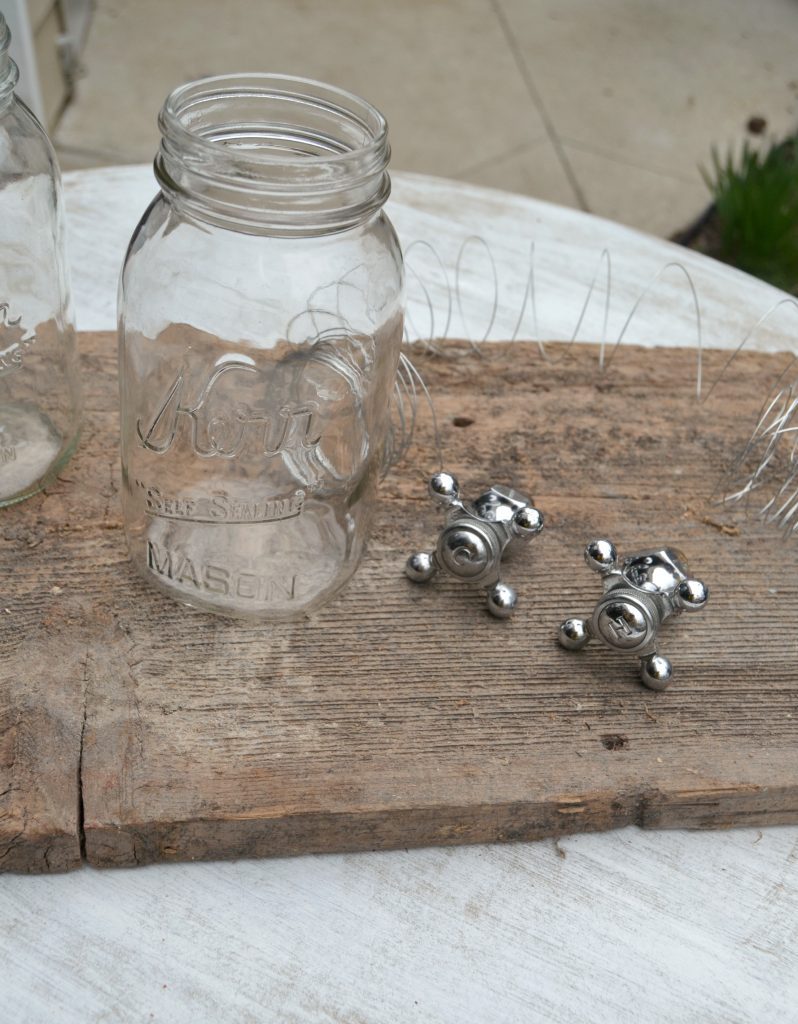 We had some old barn wood boards in our garage so I used that for the back drop. I measured the ends of the faucet handles and then drilled holes in the barn wood that were smaller than that measurement so they would screw into the board snug.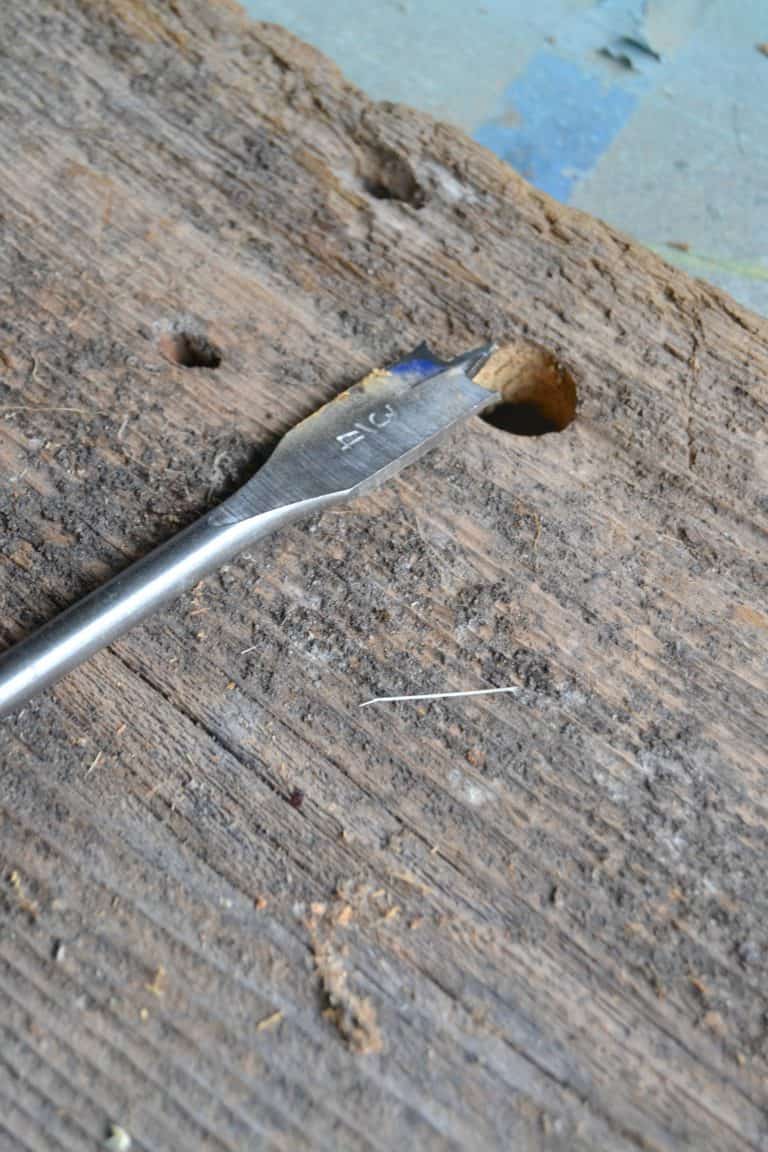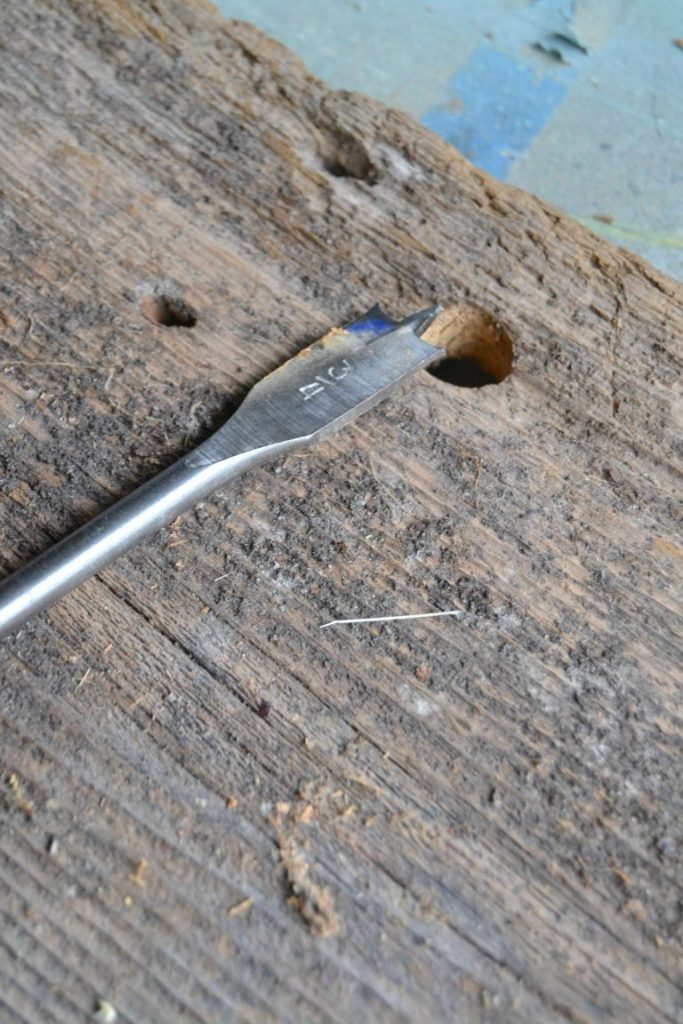 All I did after that was screw the faucets into the holes. Then, I wrapped the wire around the glass jars. I added a "handle" to the tops of the jars with the same wire.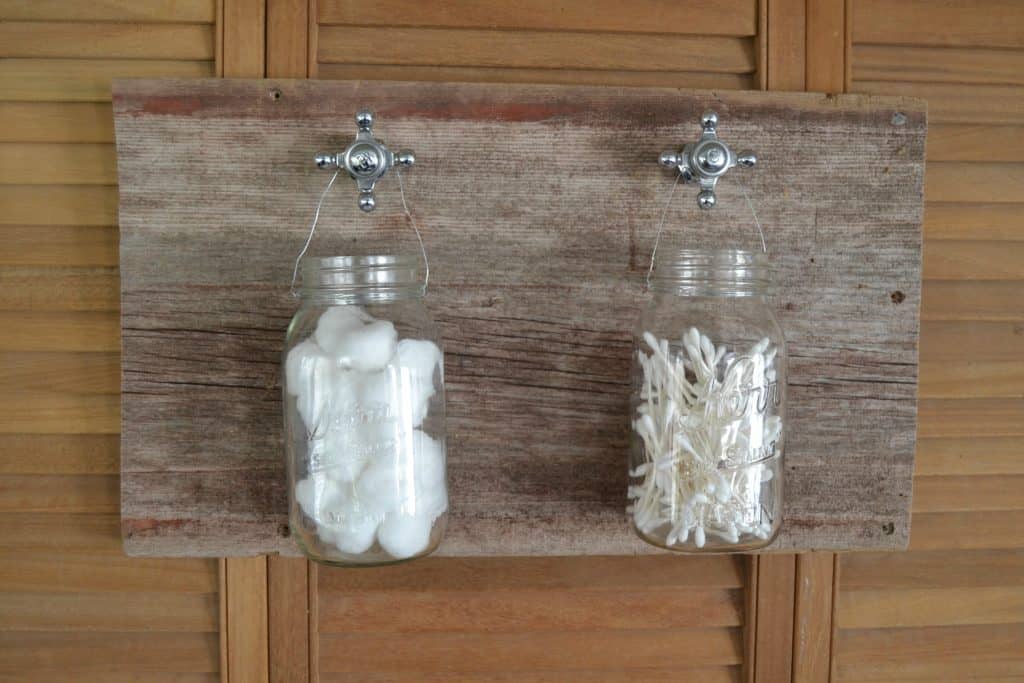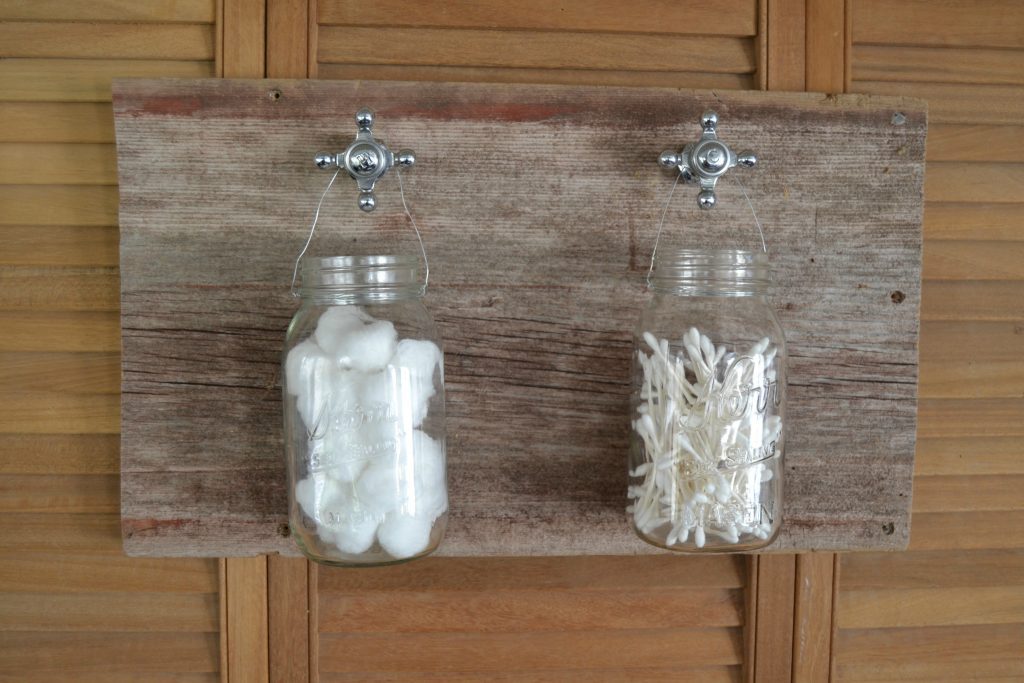 This bathroom organizer turned out so great!
The faucet handles are the perfect touch for a bathroom. The jars are great storage for cotton swabs and cotton balls.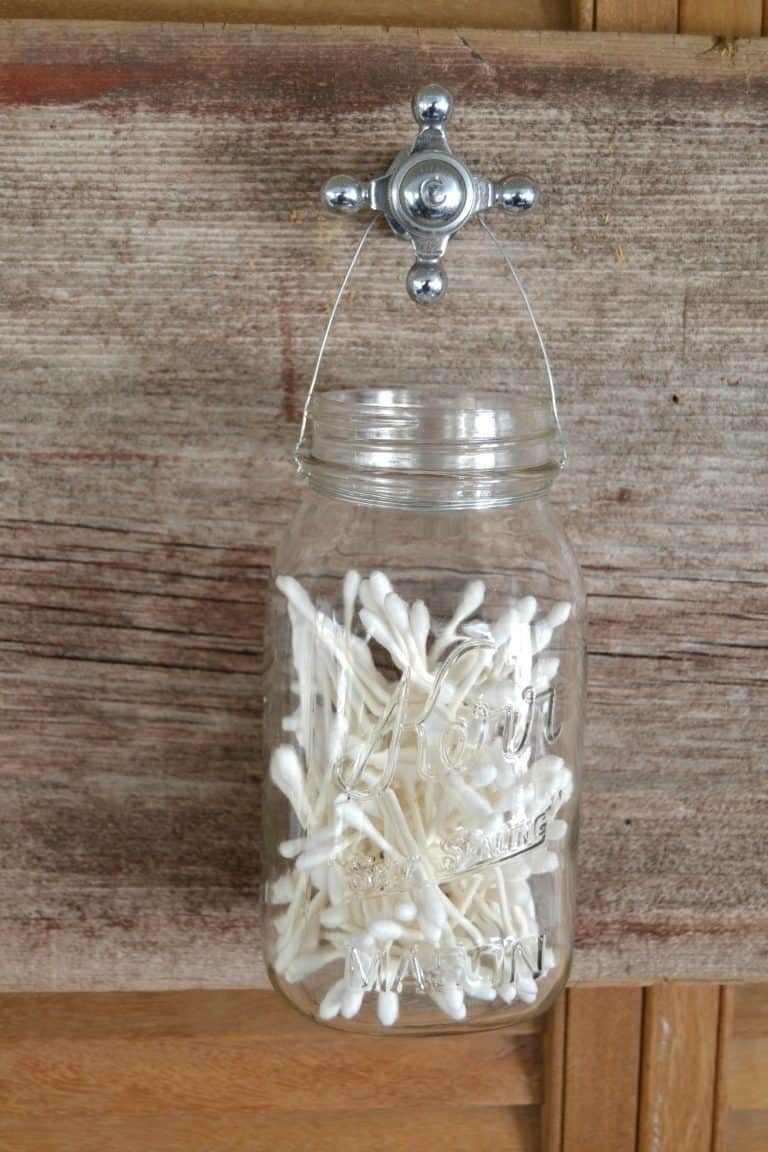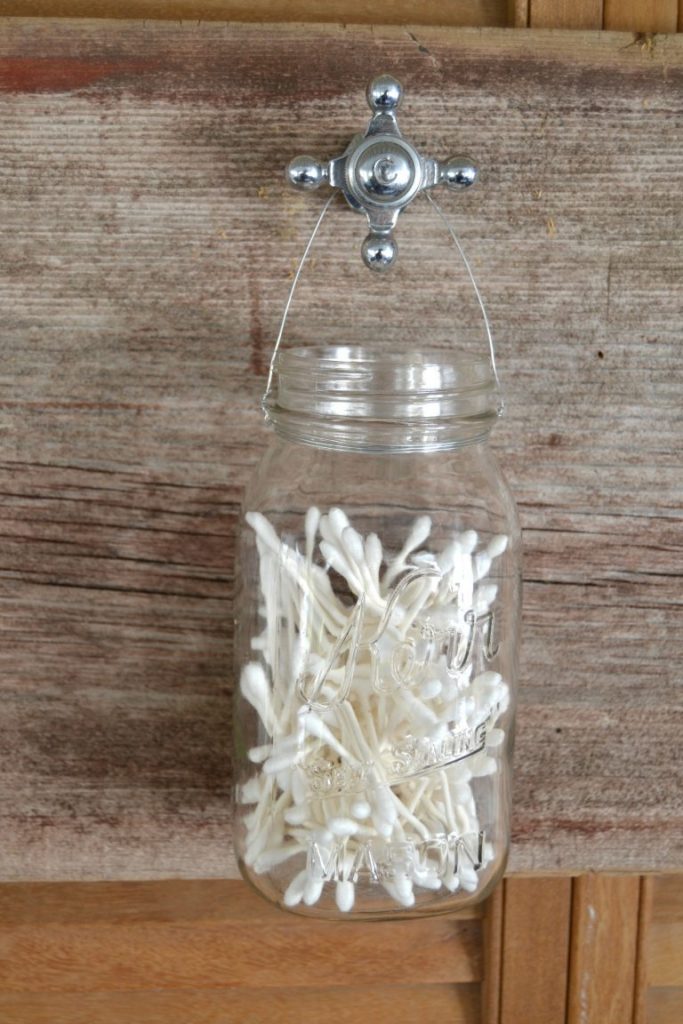 Johnson & Johnson Consumer Inc. has come up with their Care To Recycle® program which provides creative new ways for parents to "reimagine" their recycling habits beyond the kitchen and into the bathroom, while engaging their children. This program is a gentle reminder to recycle your personal care items in the bathroom. I love that because there is so much we can recycle from our bathrooms. Some of our best crafting supplies comes from things we use in the bathroom.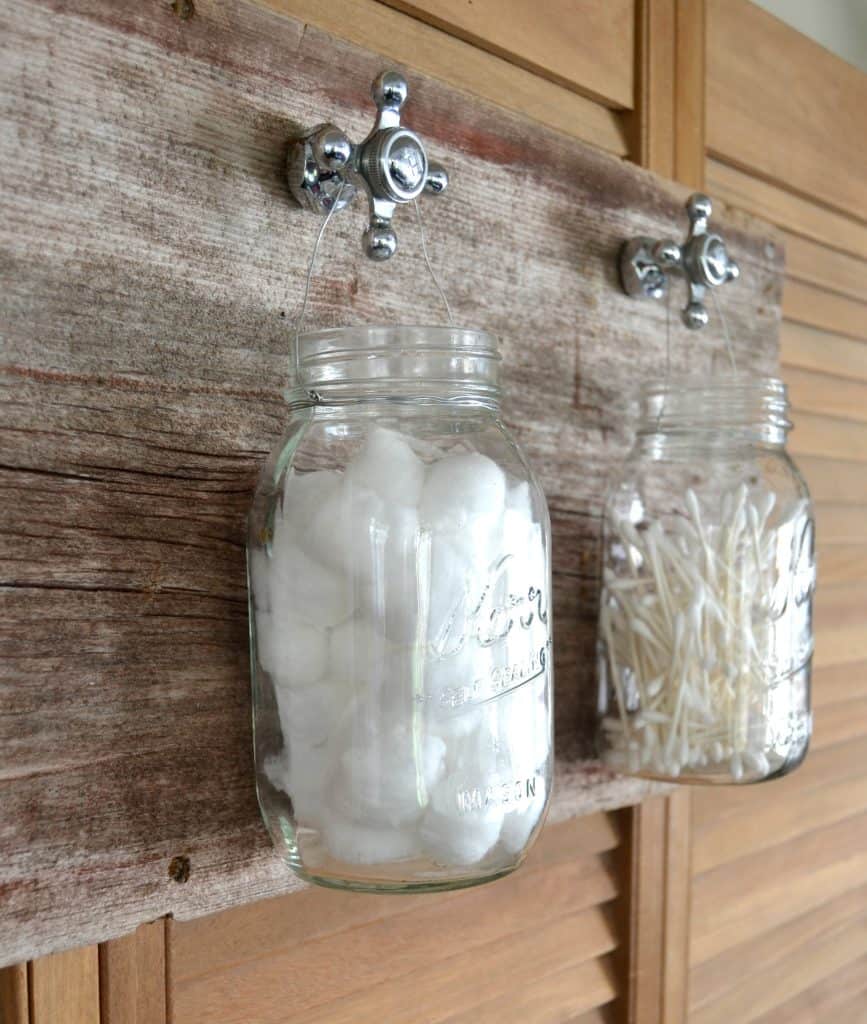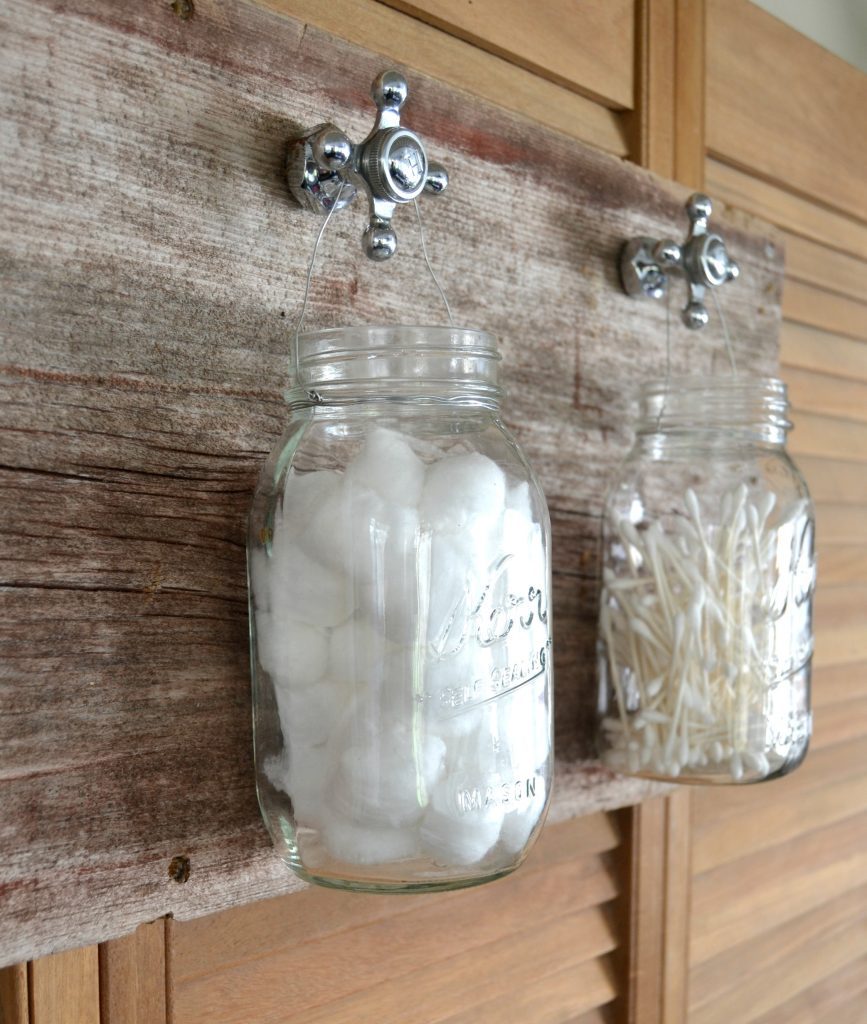 Recycling no longer needs to be viewed as just another household chore; showing your kids how to recycle can be one of life's little teachable moments that can have a lasting impact. Since my kids were little, they have seen me use what we have to make new things. Now, they are coming up with their own creative projects from things we are done with.
What are some of your favorite recycling tips? What keeps your family motivated to recycle?
PIN THIS POST!


If you liked this post, you will also love these posts:
10 Tips On How To Paint Furniture
The Easy Way To Paint Paneling
Large Square Coffee Table Makeover
I was selected for this opportunity as a member of Clever Girls and the content and opinions expressed here are all my own.