There are so many great accessories you can add to your space to make it feel comfy, cozy and inviting. When you see a warm blanket on a couch or fluffy pillows on a bed or chair, it makes you want to sit down, put your feet up and relax. When I decorate our home, I like to keep most things neutral (wall color, furniture color, etc.) and then add pops of color with blankets, throw pillows and art. That way, when I get bored with them, they are cheap and easy to replace. Throw pillows are a slight addiction for me and if I don't weed them out often, our home would be taken over with them.
The bad thing about throw pillows is that they are expensive!! Who pays $20-$40 for a pillow? Not me. I find so many pillows I love, but I am too cheap frugal to pay retail for them. Because of that, I have found a way to make throw pillow covers easily and so inexpensively!
If yard sales aren't producing any great pillows, I search Target's placemat aisle for clearance mats that I can make into great throw pillow covers.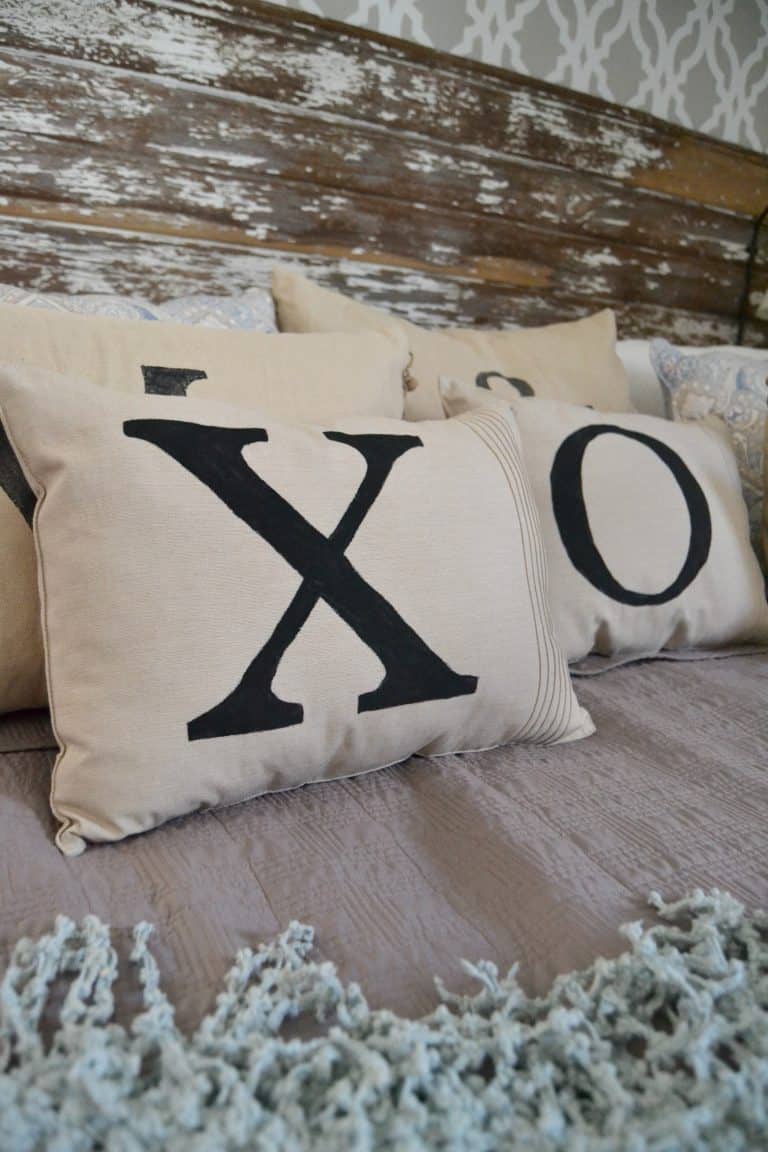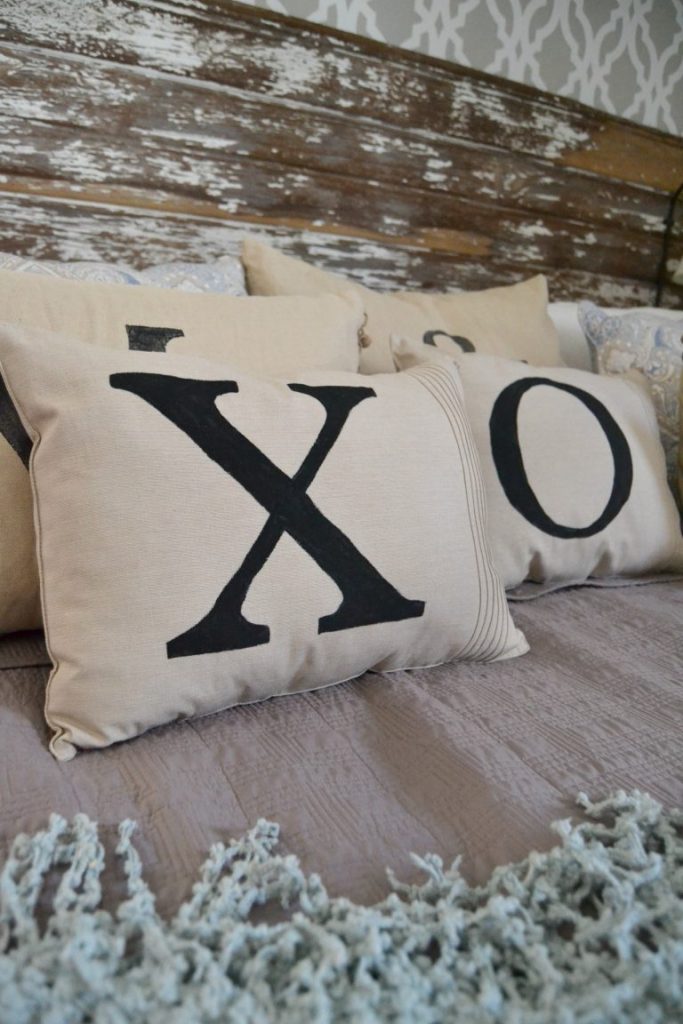 A couple of years ago, I made throw pillows for our bed out of neutral pillows I scored at a yard sale. They are still on our bed to this day. I also made bird pillows for the couch in our family room this way. Since I get so many compliments on them, I thought I would put a post together showing you how I did them.
Now, I know there are a lot of people out there who don't have access to yard sales or don't have the time to go to them in search of pillows to make over. So, this post is all about how I make throw pillows from clearance placemats from Target.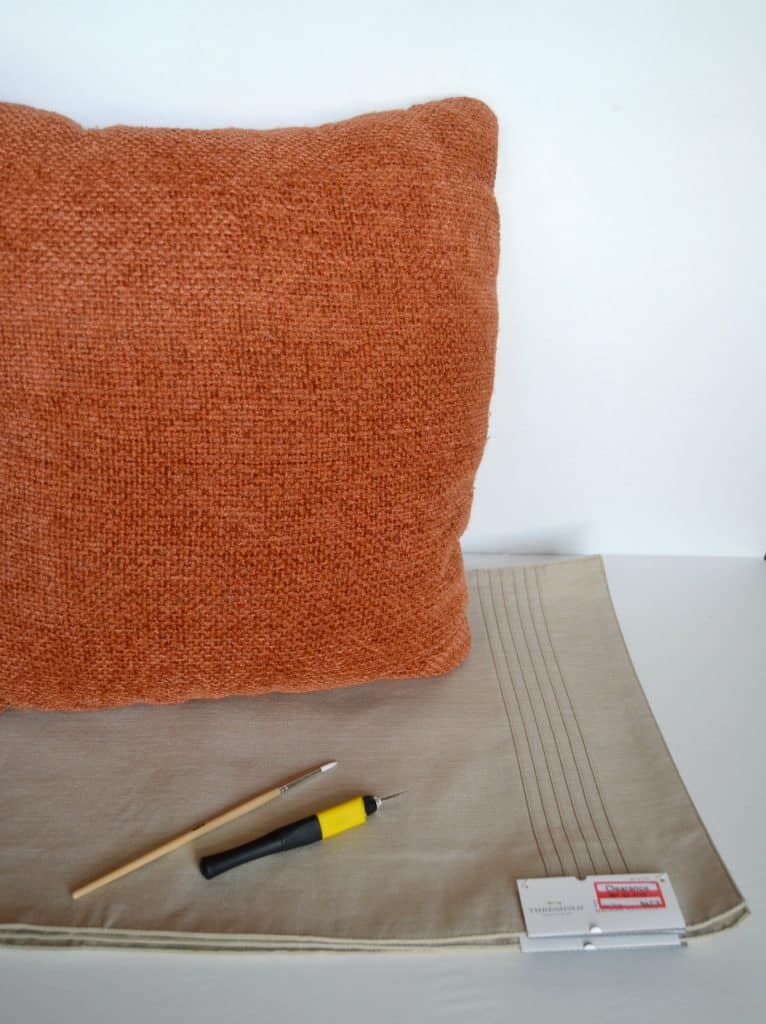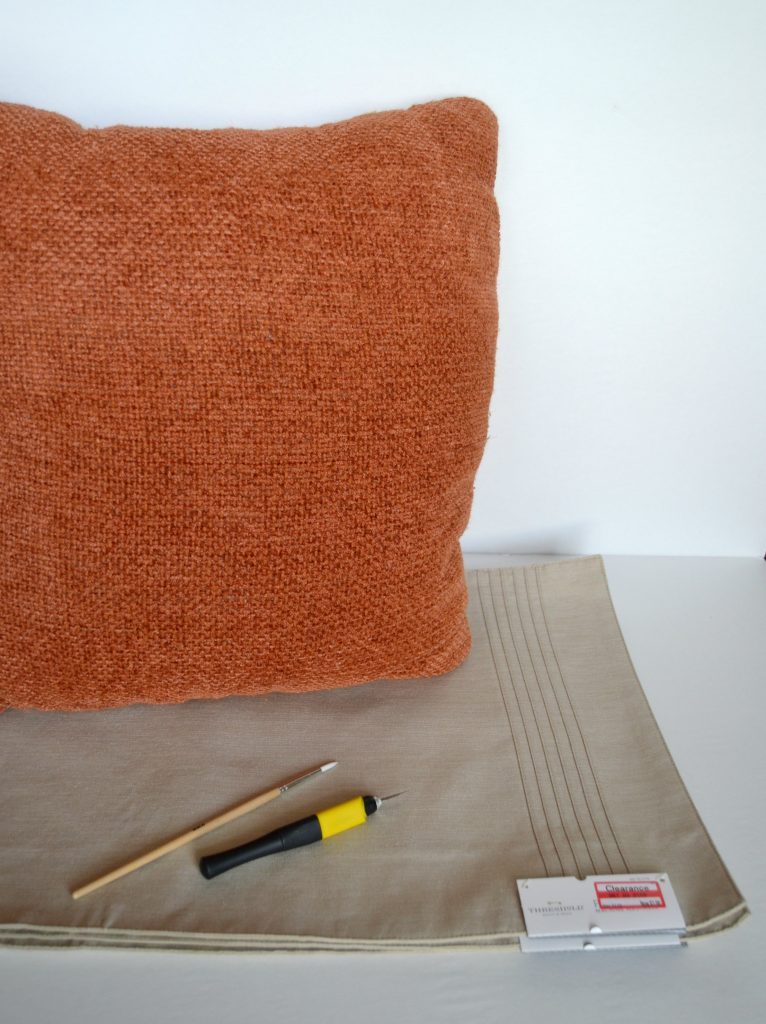 (Affiliate links are used in this post. You can see my full disclosure HERE.)
Materials Needed For DIY Throw Pillows:
Letter Stencils cut from your Cricut machine
Paint brush
Pillow Stuffing (or an old pillow that you can remove the stuffing from)
I got a great deal on these neutral placemats at Target.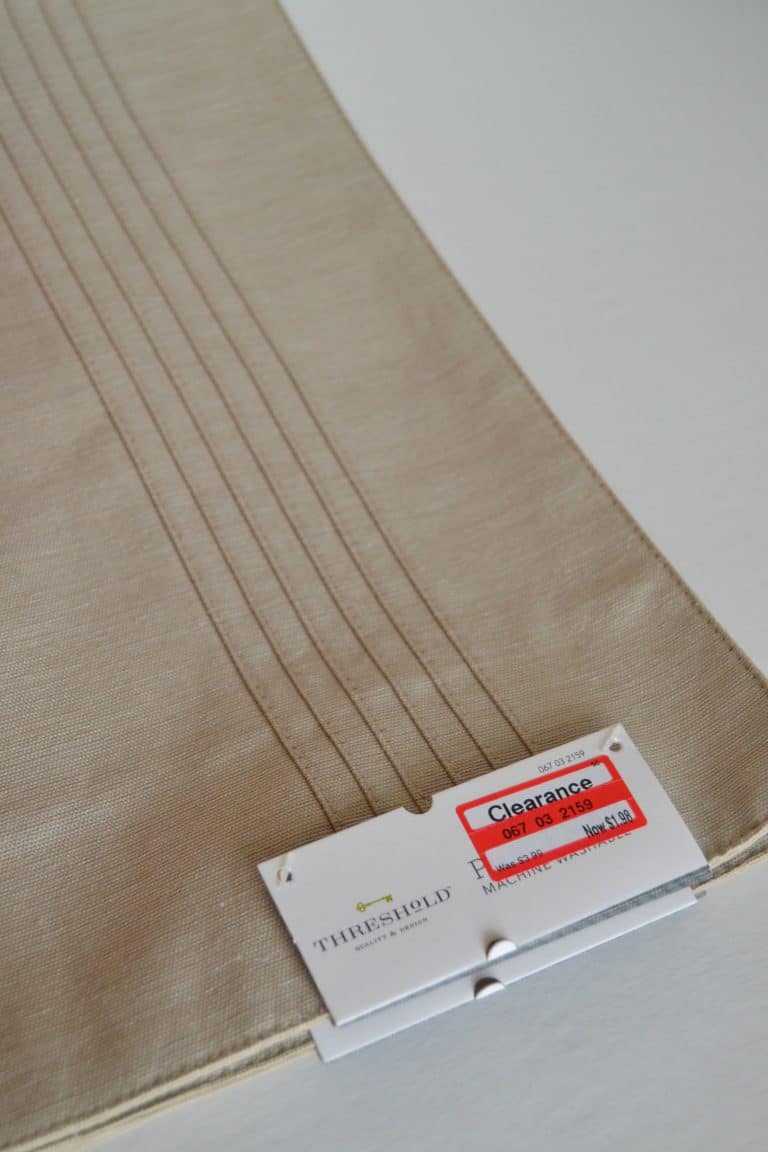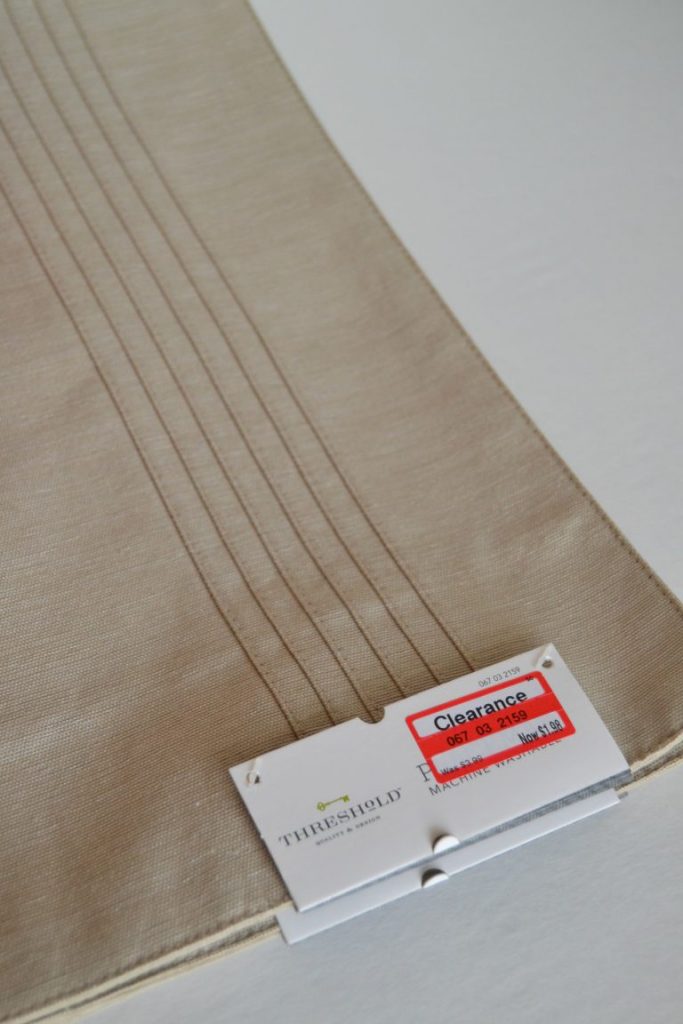 Now, you all know that I avoid sewing projects whenever I can (I still have my brand new sewing machine in the box in the basement), but these pillows do call for a little sewing. Don't be scared. If I can do it, you can to.
To start transforming these placemats into throw pillows, you need to take out the stitching on one corner of the placemat. I use an X-Acto knife for this. This allows you to stuff the pillow and also put paper between the fabric layers so the paint doesn't bleed through. If you aren't painting the pillow, then all you have to do at this point is stuff it and restitch the corner back up.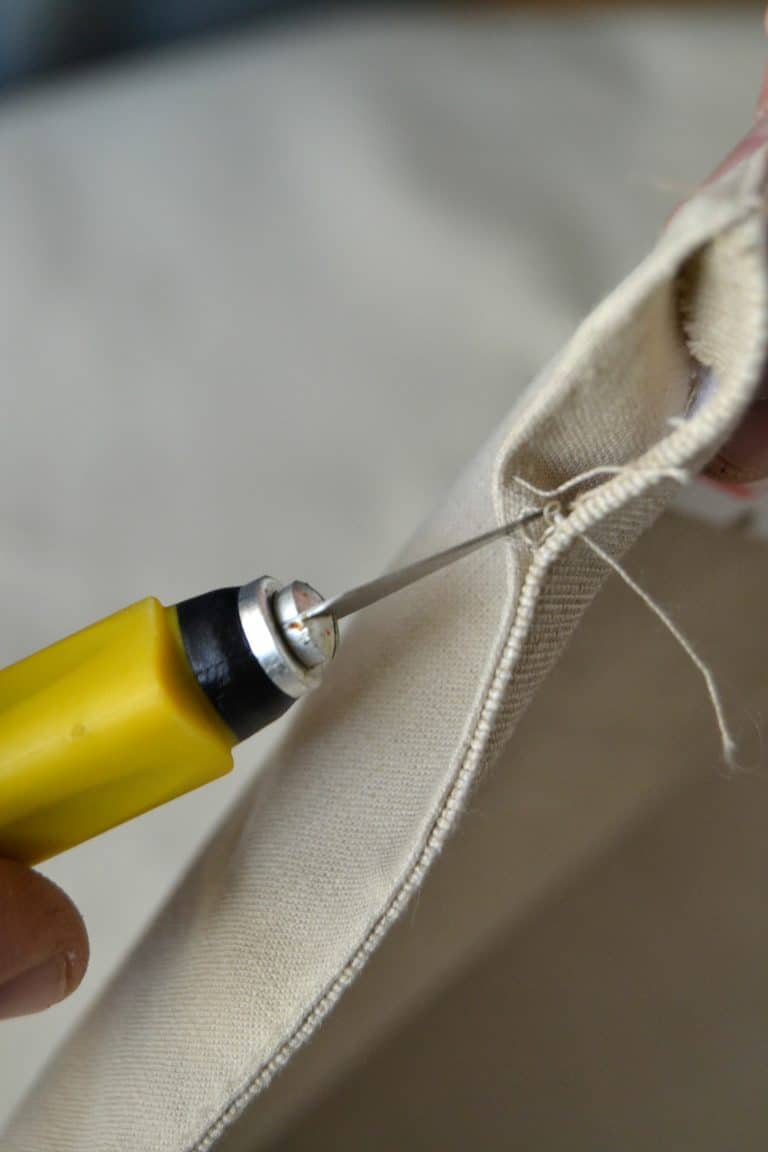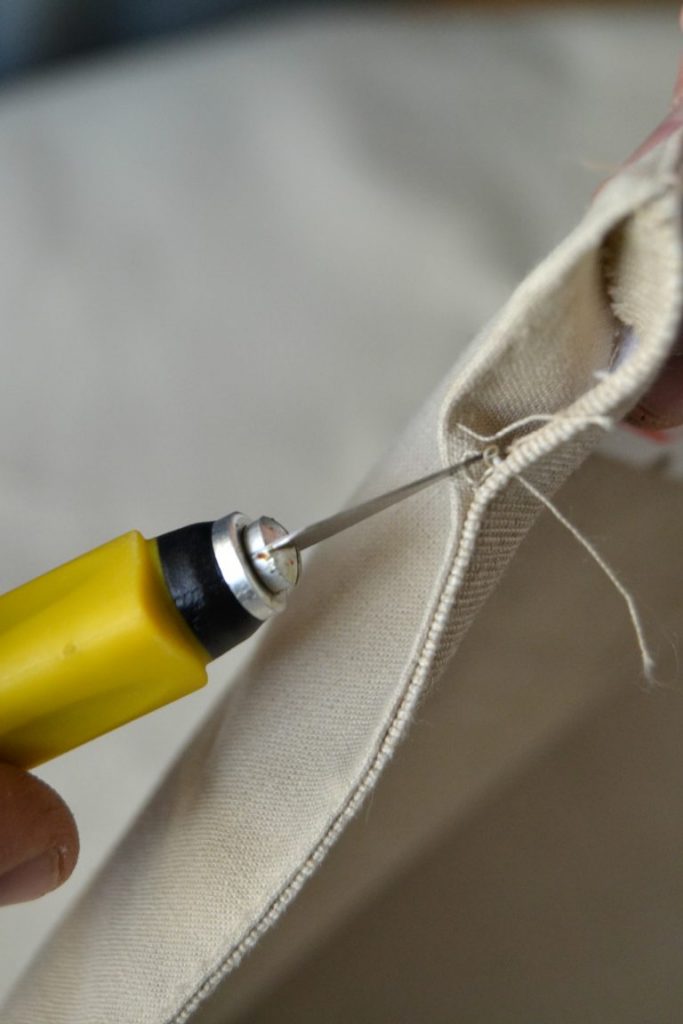 For this set of pillows, I wanted "kisses and hugs" on them.
I cut out an "X" and "O" from my Cricut to trace on the pillows.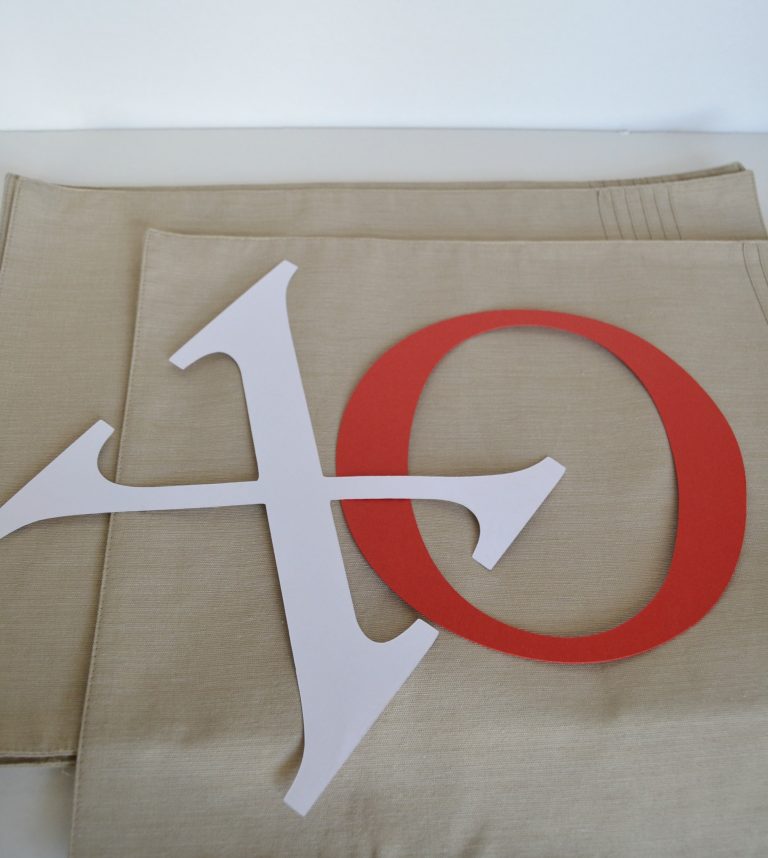 I traced the letters with a pencil and then painted them in with fabric paint and a small paint brush.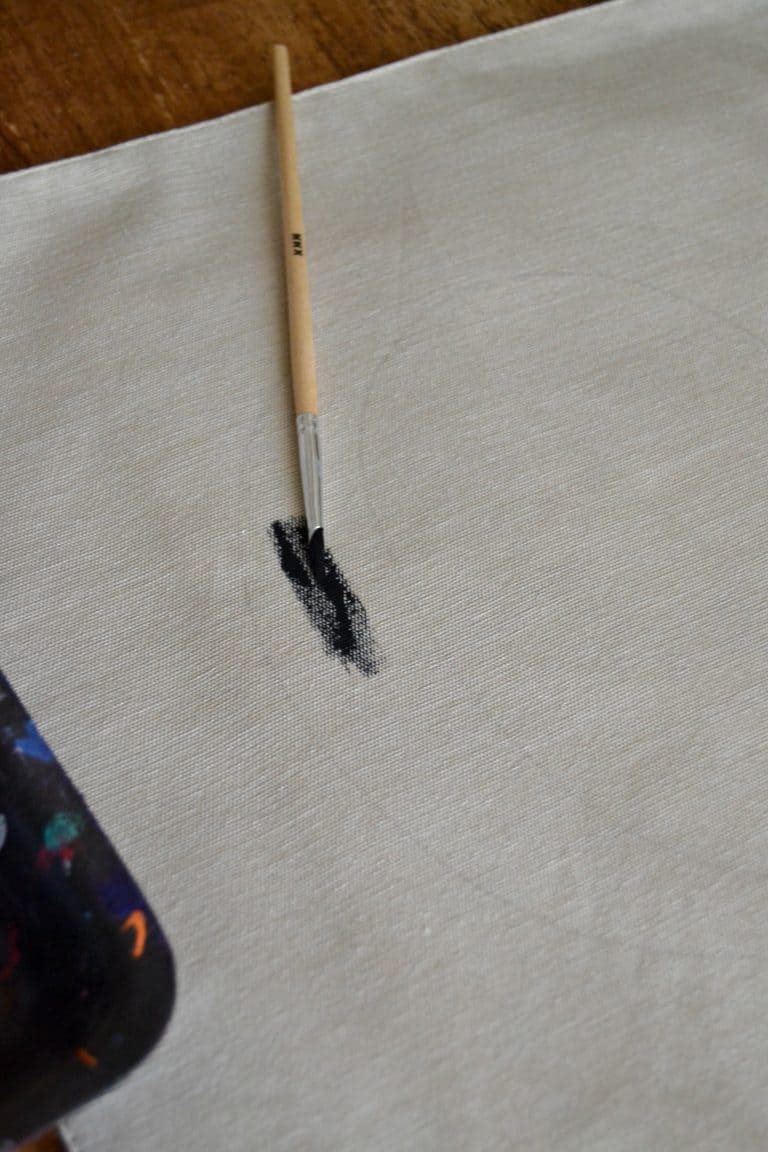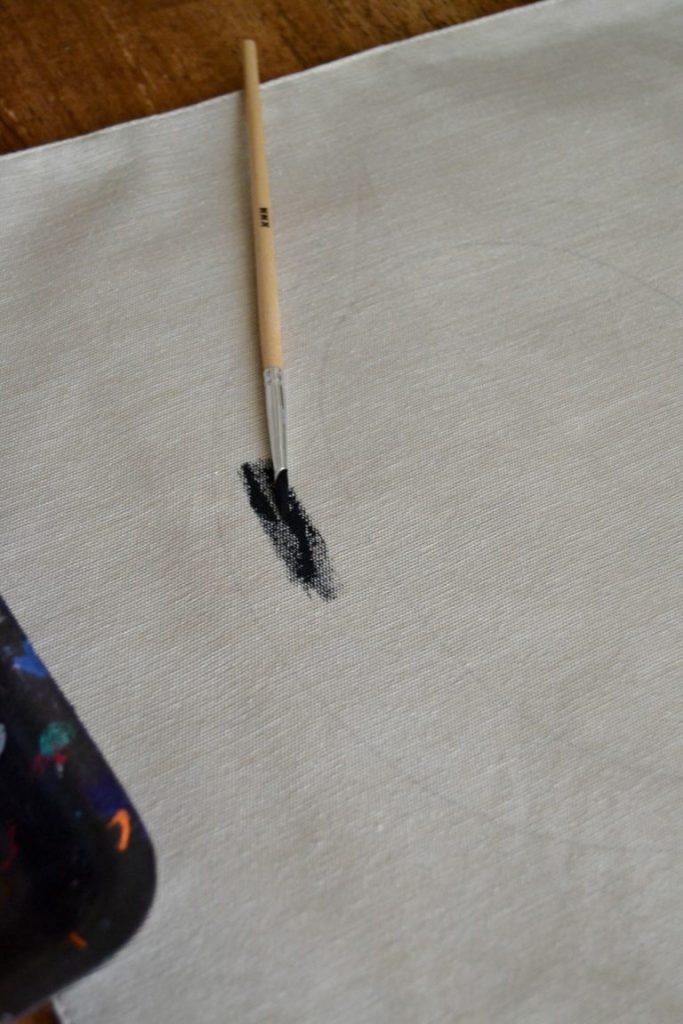 This is a great project to do while listening to music, catching up on your favorite Pericopes and/or TV shows.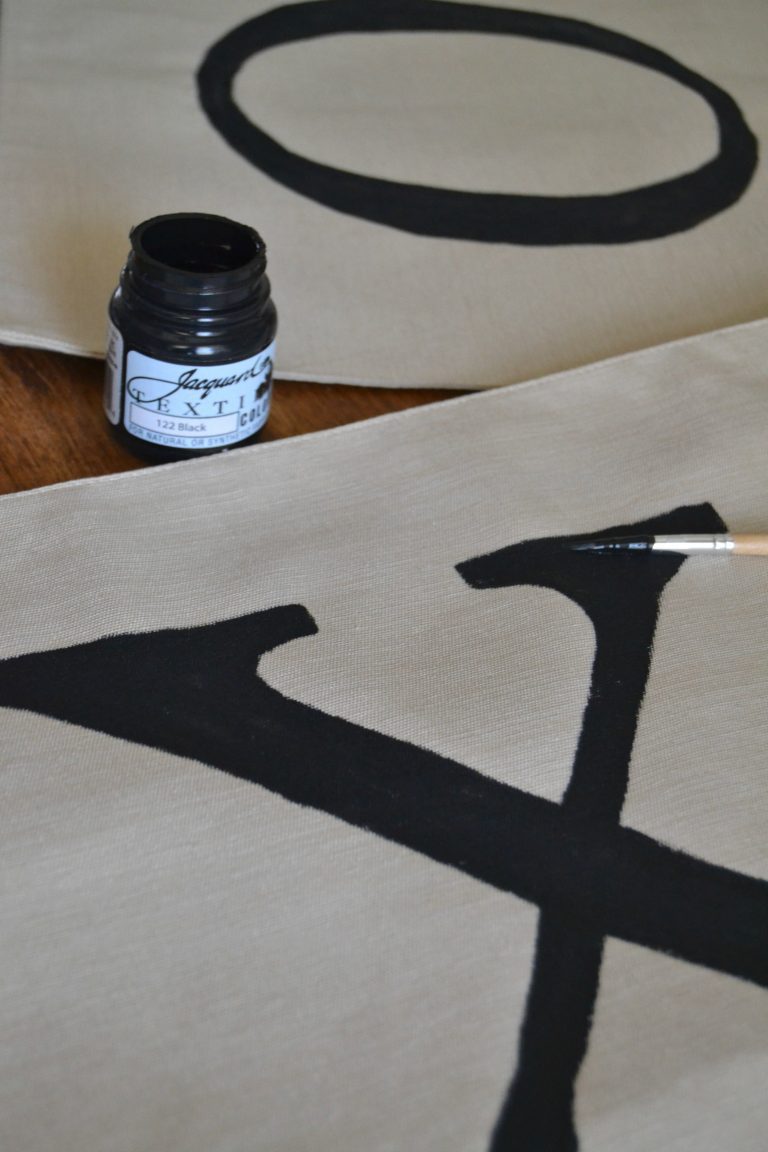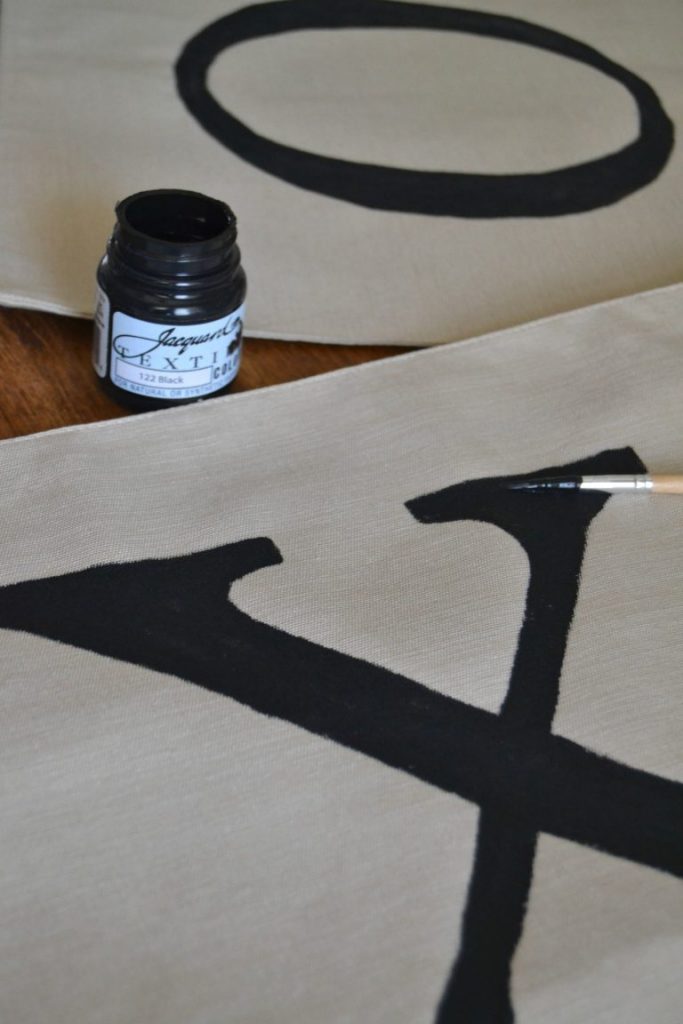 Once the paint dries, remove the newspaper and stuff the pillow. I used an old pillow that I was getting rid of for the stuffing inside. If you don't have an old pillow, you can buy the stuffing.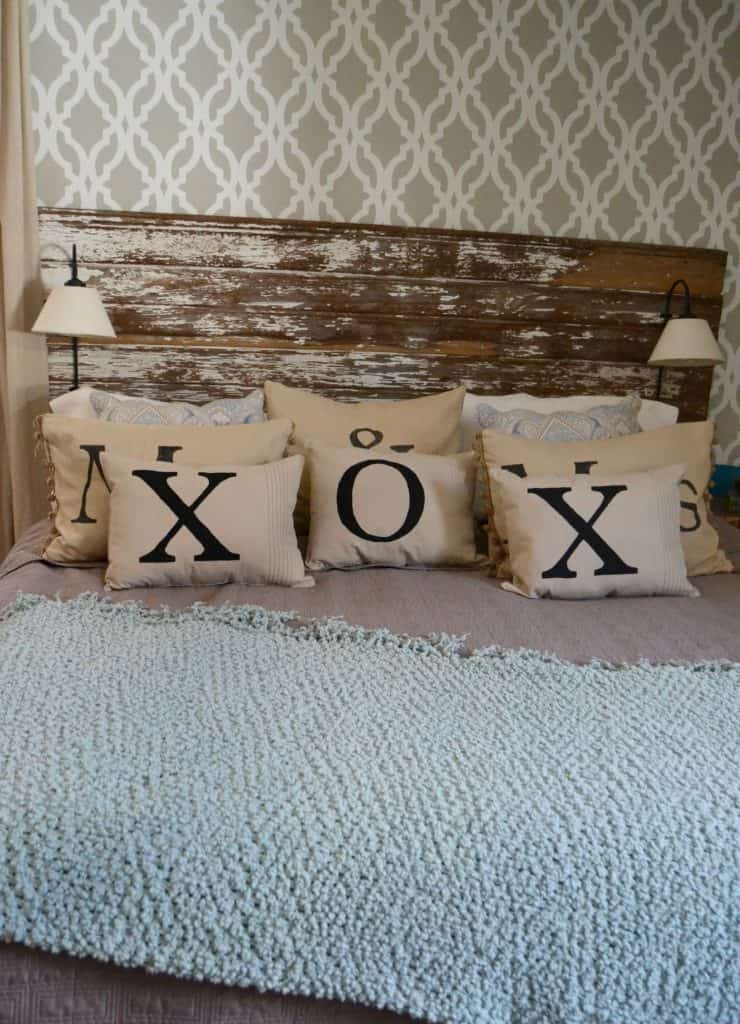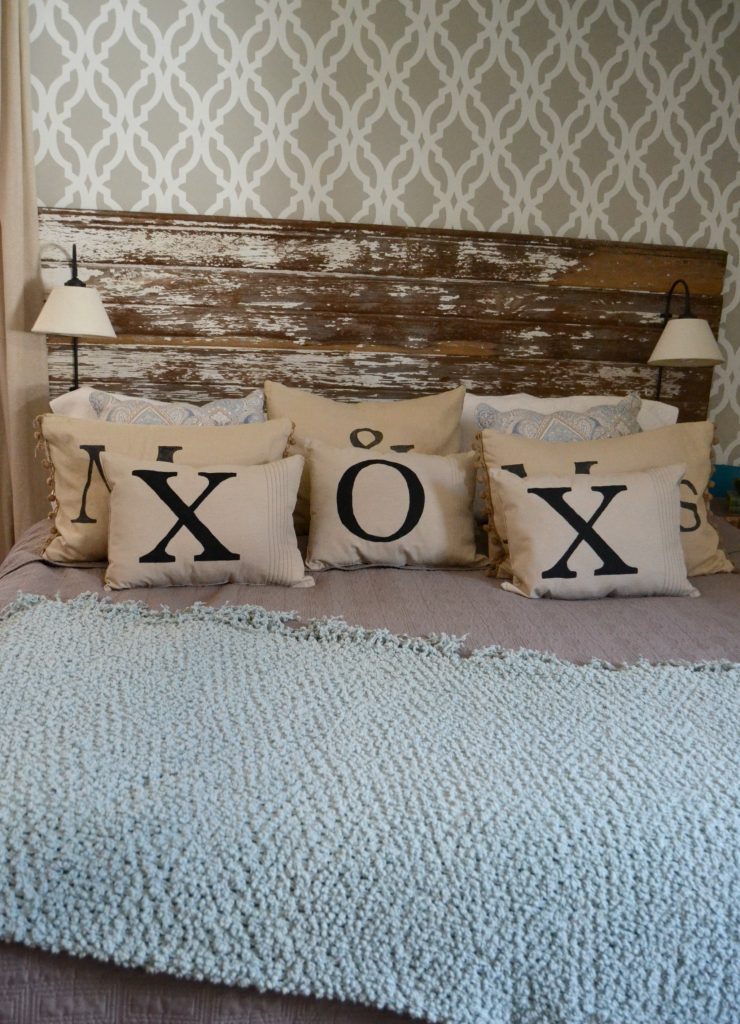 I used a wooden spoon to make sure and get the stuffing in the corners.
Once the pillow is stuffed to your liking, all you need to do is sew the corner back up.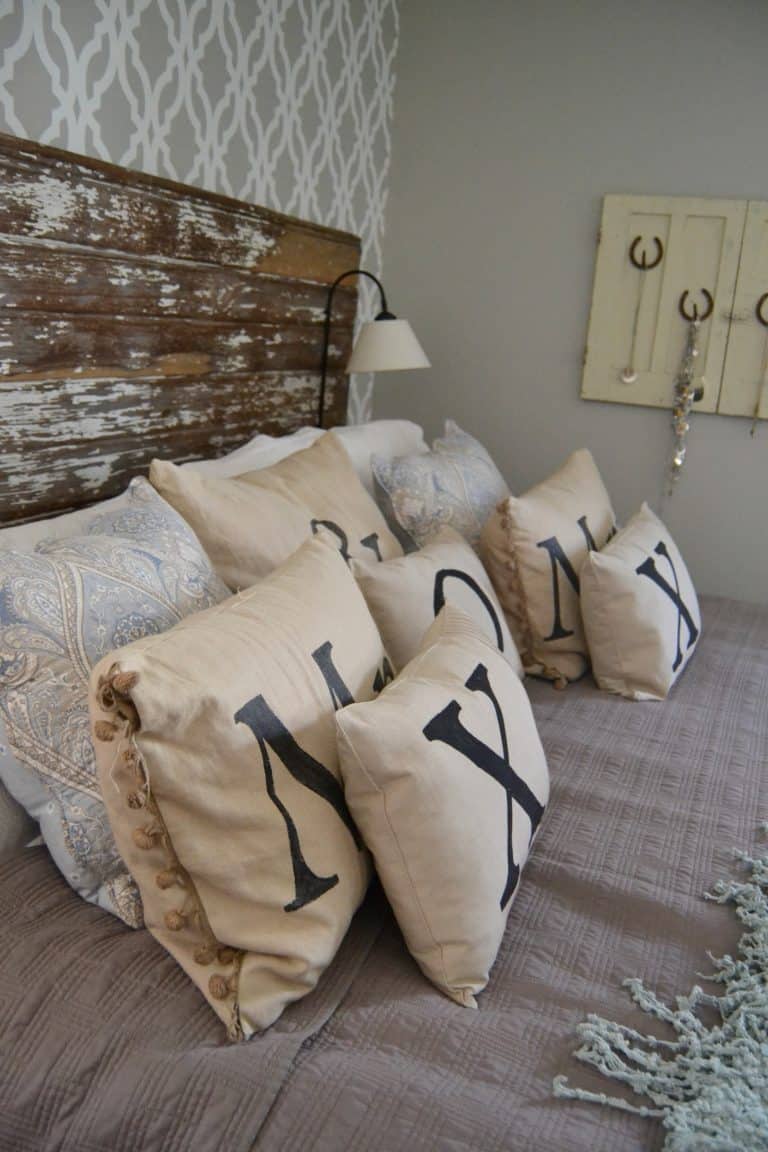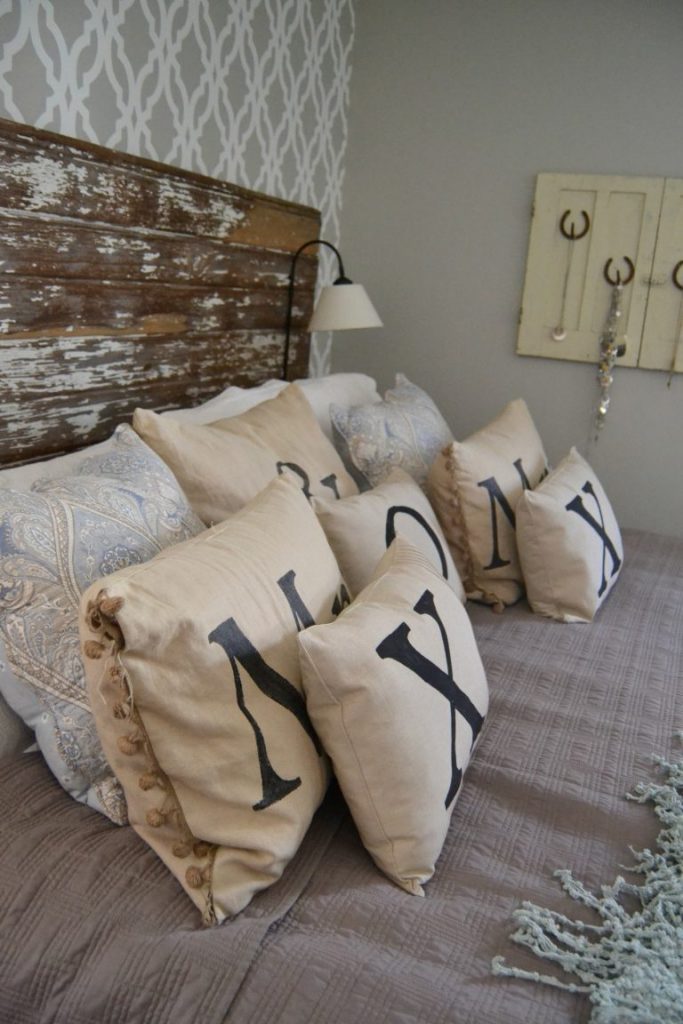 DIY Throw Pillows are so much more fun than buying them because you can customize them however you like.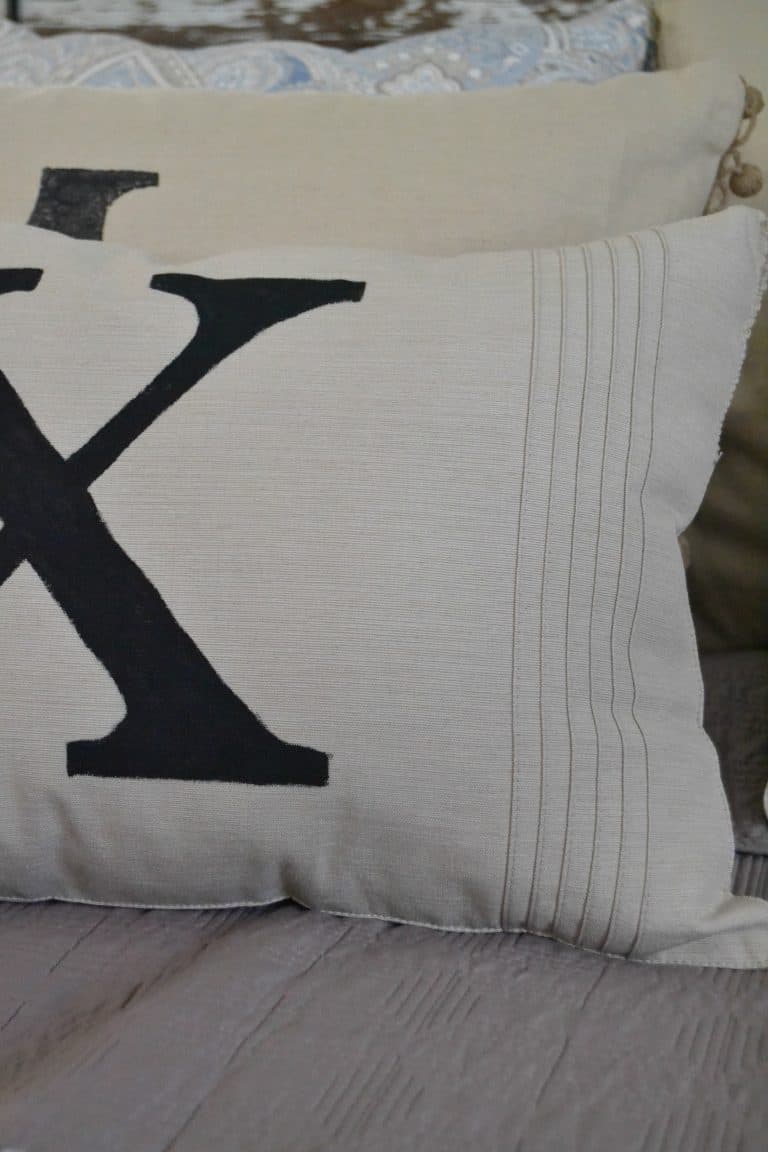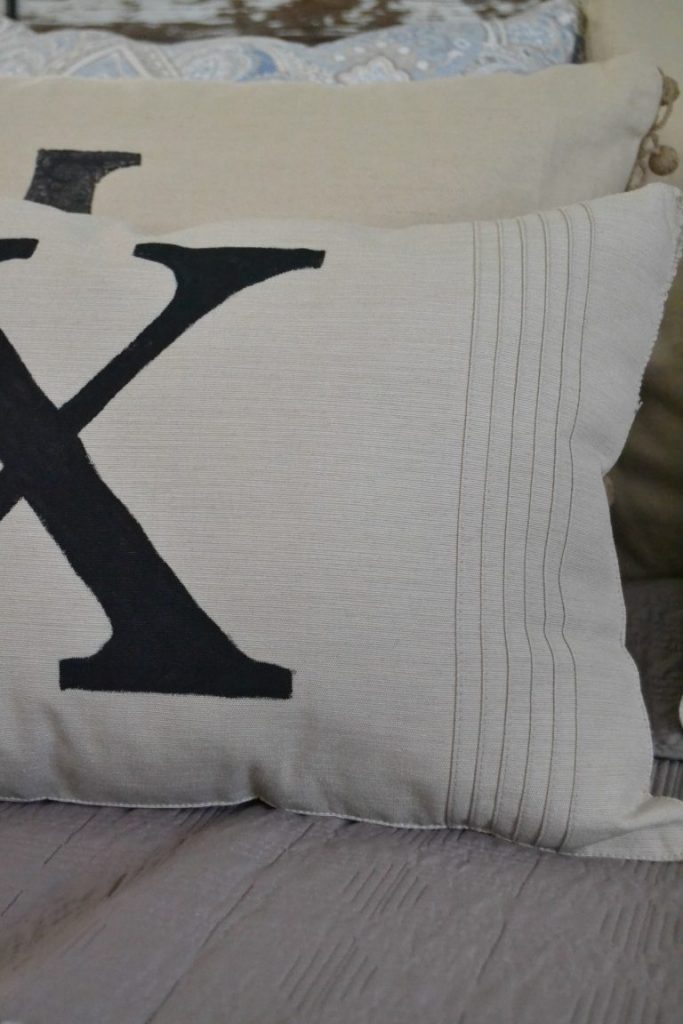 Here is a Facebook Live video I did to share the process of making DIY throw pillow covers with some different place mats: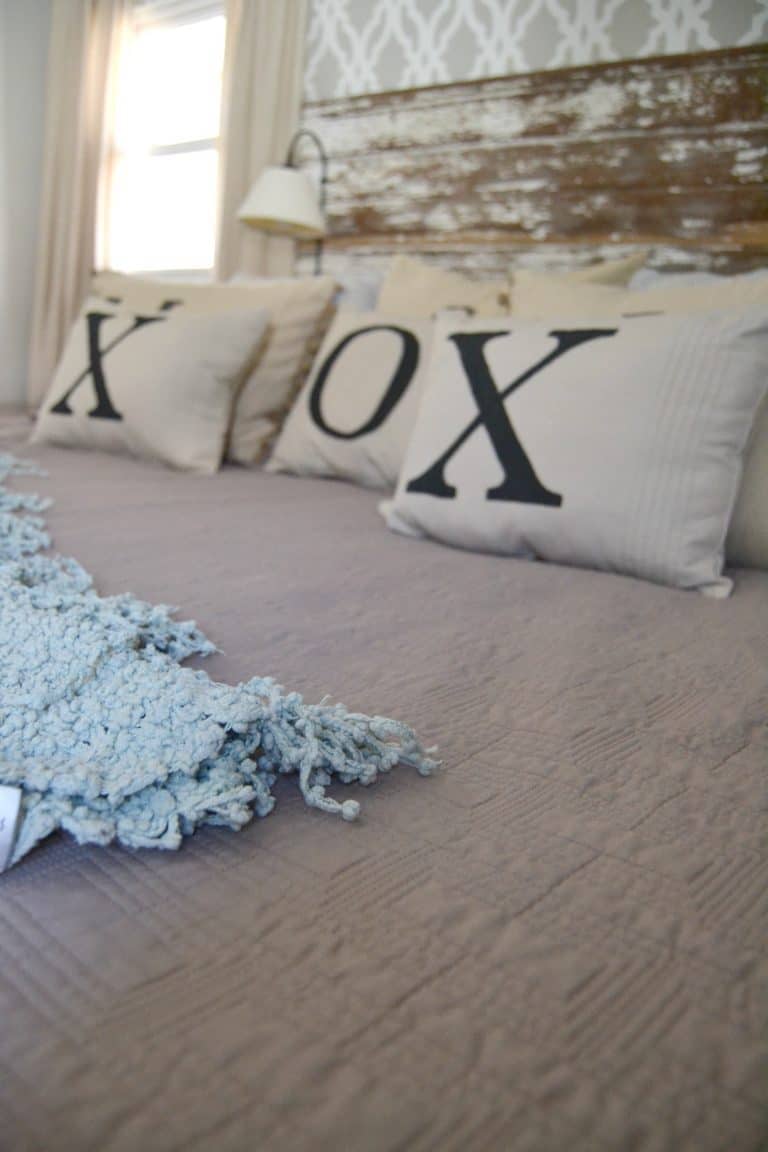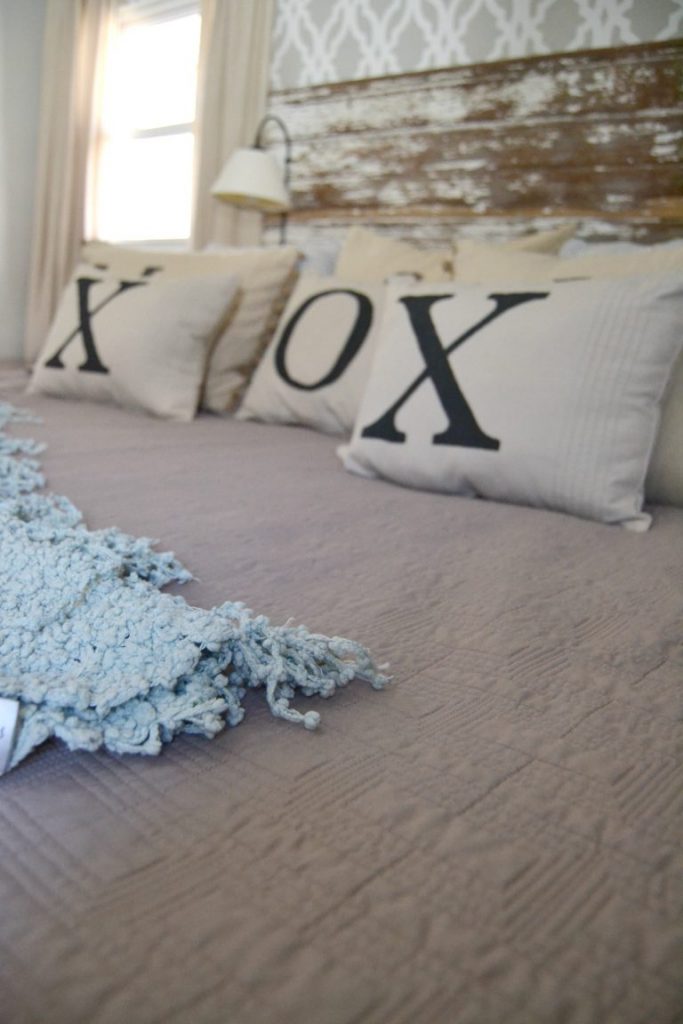 If you are in the market for some new throw pillows, make your own! You will save tons of money and give your space the warm and welcoming feeling you are looking for!
If you don't have time to make your own throw pillow covers, I found some inexpensive options instead:
PIN THIS POST!


If you liked this throw pillow covers post, make sure to check out:
The Easy Way To Paint Paneling
How To Paint Furniture Without Sanding