Thanks to trimaco.com for partnering with me in creating DIY Farmhouse Christmas Decor.
There are some materials so versatile that you must have them in your arsenal at all times. Dropclothes are one of those materials for me. I have recovered chairs in dropcloths, I have made banners with dropcloths, and today, I am sharing some DIY Farmhouse Christmas Decor I made out of dropcloths.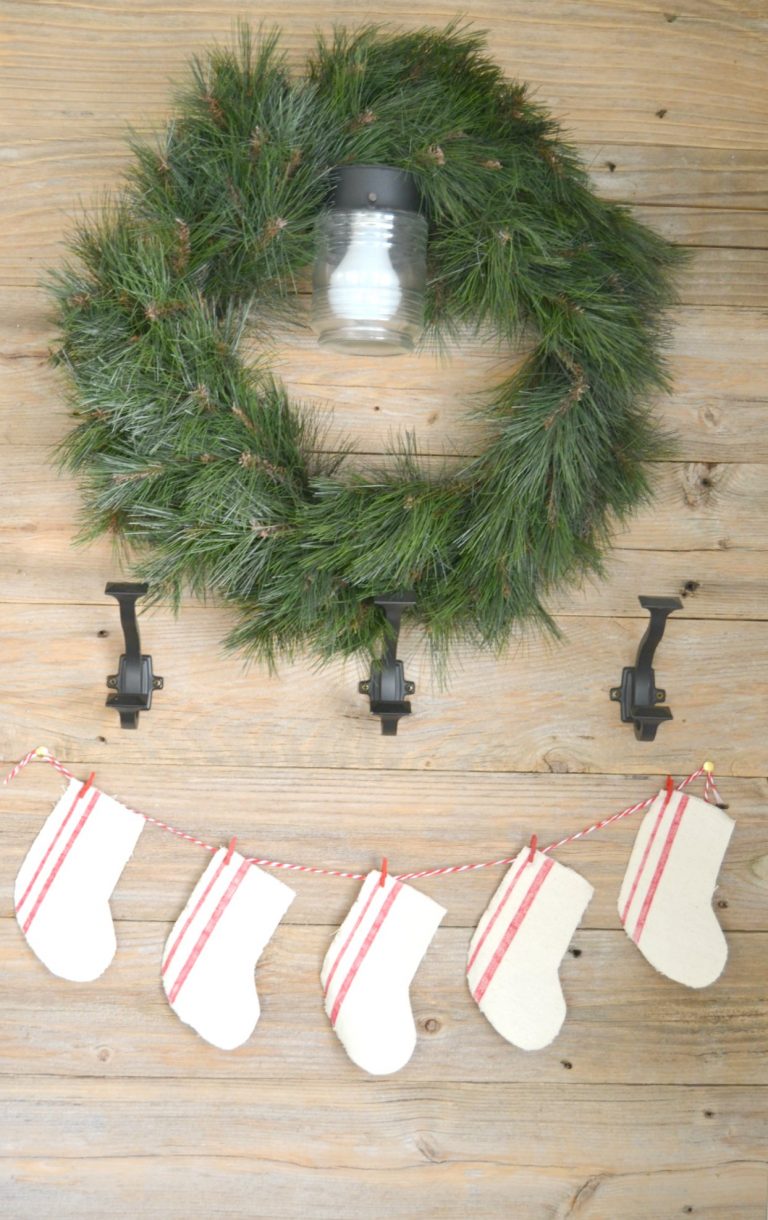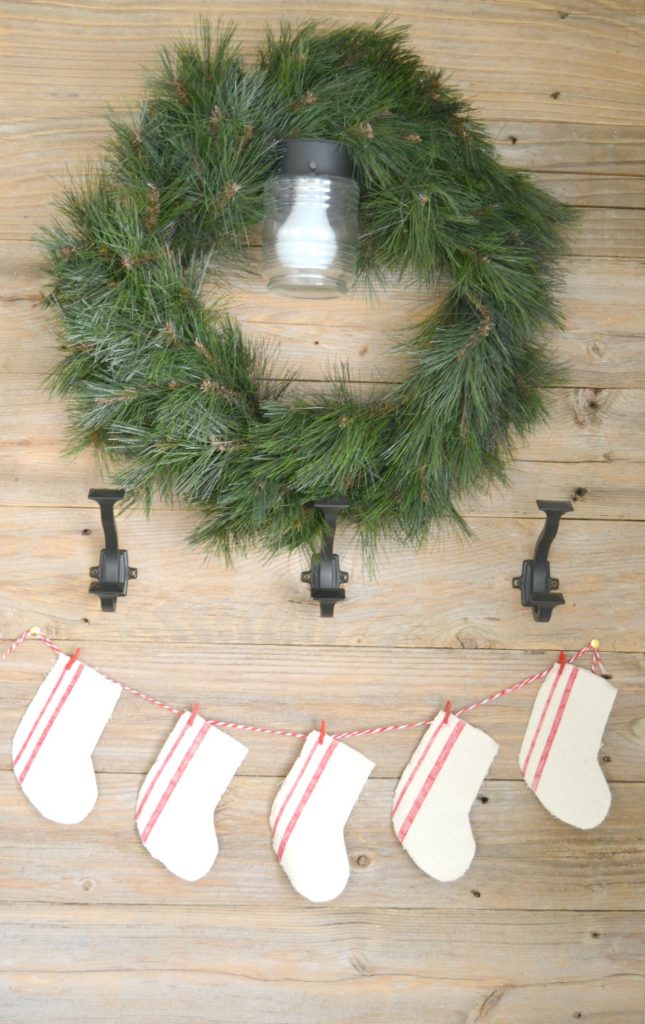 For all of these DIY Farmhouse Christmas Decor pieces, I used Trimaco's Blue Edge tape and their Super Tuff Canvas Dropcloth.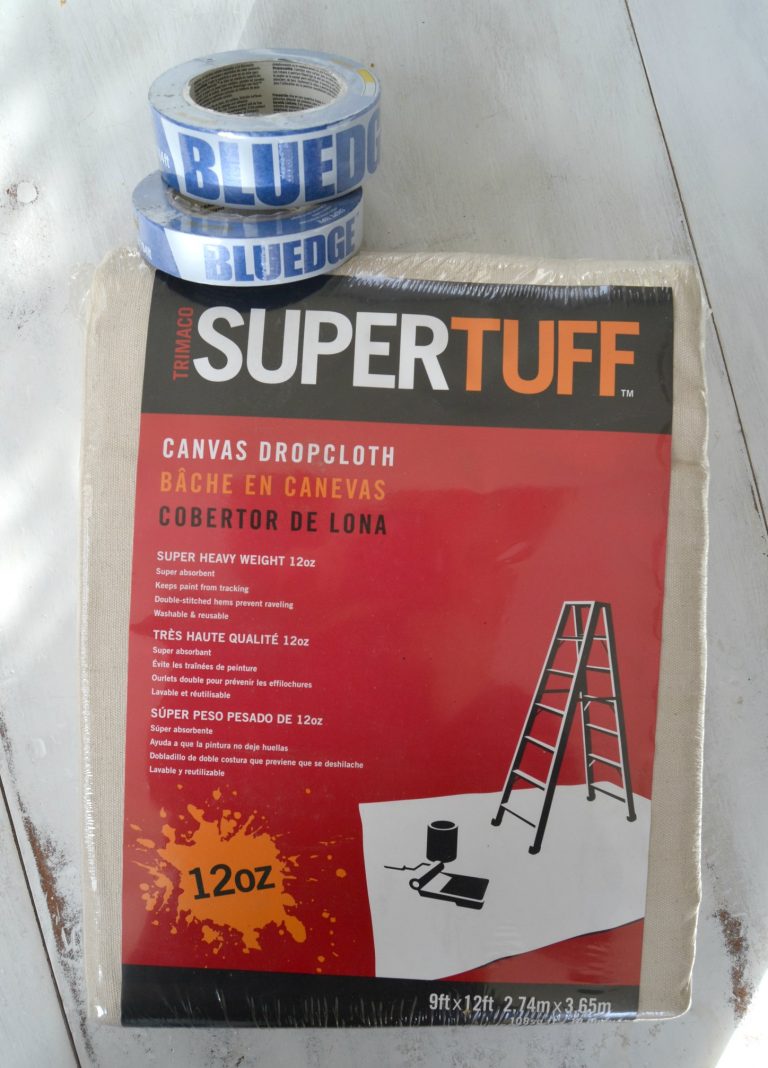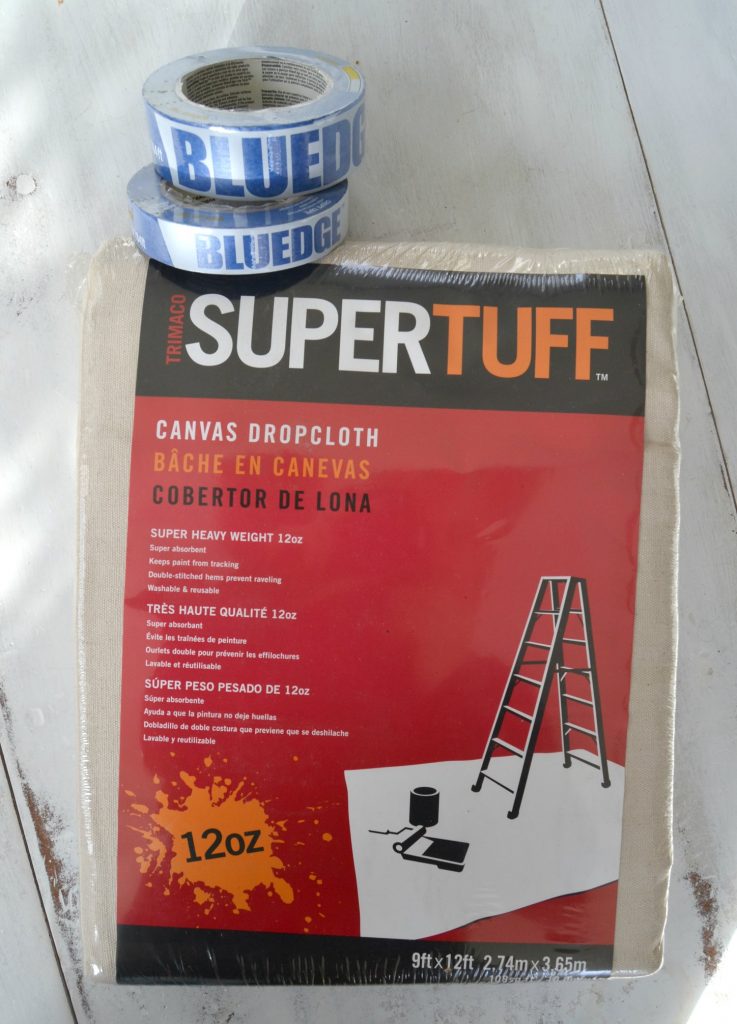 This Super Tough Canvas Dropcloth is the best color for DIY Farmhouse Christmas decor! It is neutral and a good farmhouse base for whatever you want it to be. You can paint it, use permanent markers on it and you can iron it easily to get out any wrinkles.
My DIY Farmhouse Christmas Decor started with a stocking garland. I cut a stocking pattern out of notebook paper and traced five of them on the dropcloth. Then, I cut them out.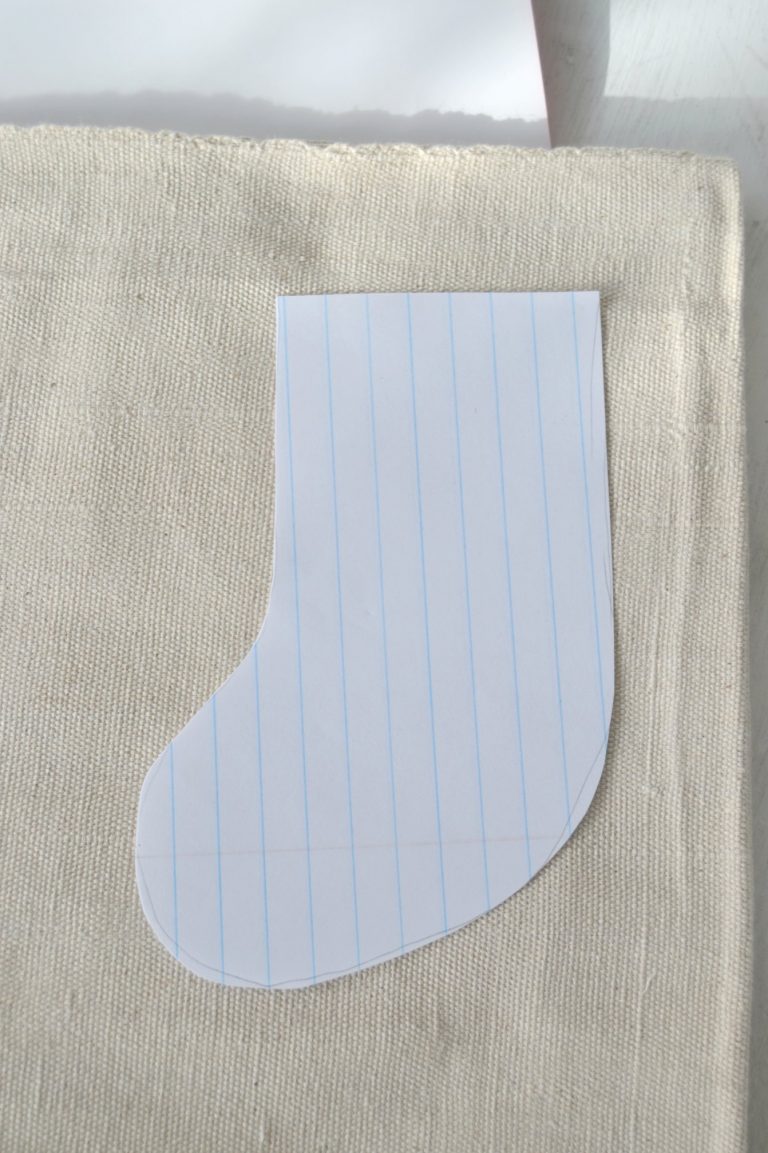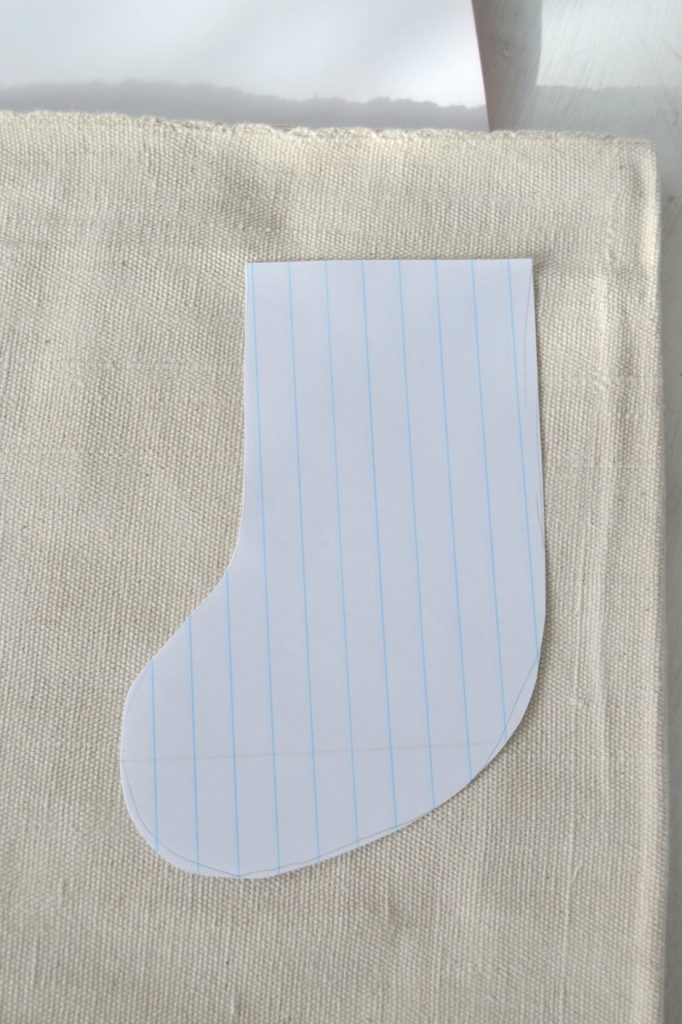 Next, I used the Blue Edge tape to make grain sack stripes on each stocking. I used a red permanent marker to make the stripes on the stockings. I could have painted the stripes, but I wanted the lines a little faded, not so prominent. The permanent marker gave me that look.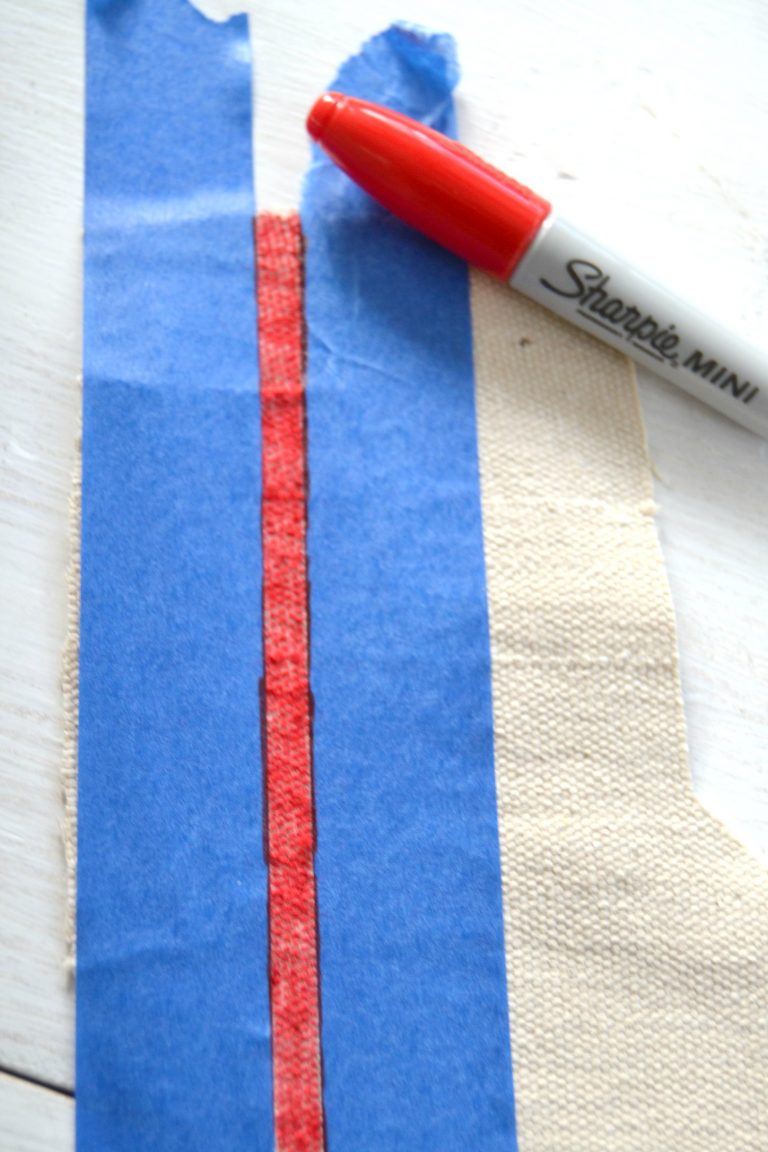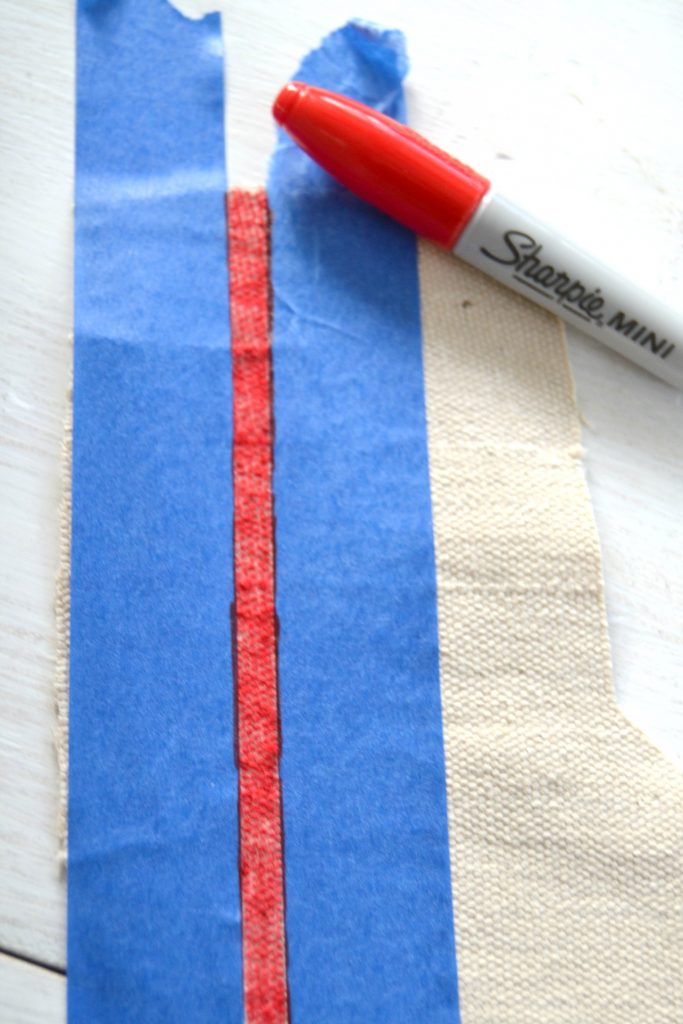 Once I got all the stripes on the stockings, I used tiny red clothespins to attach them to red and white baker's twine.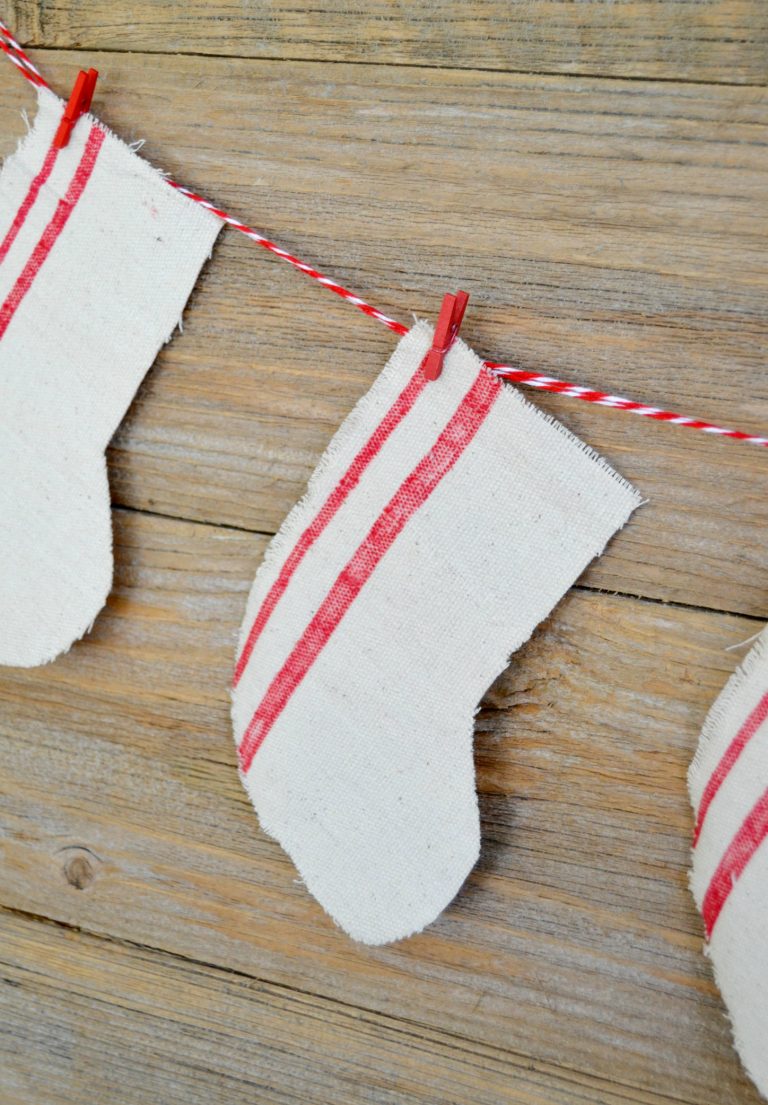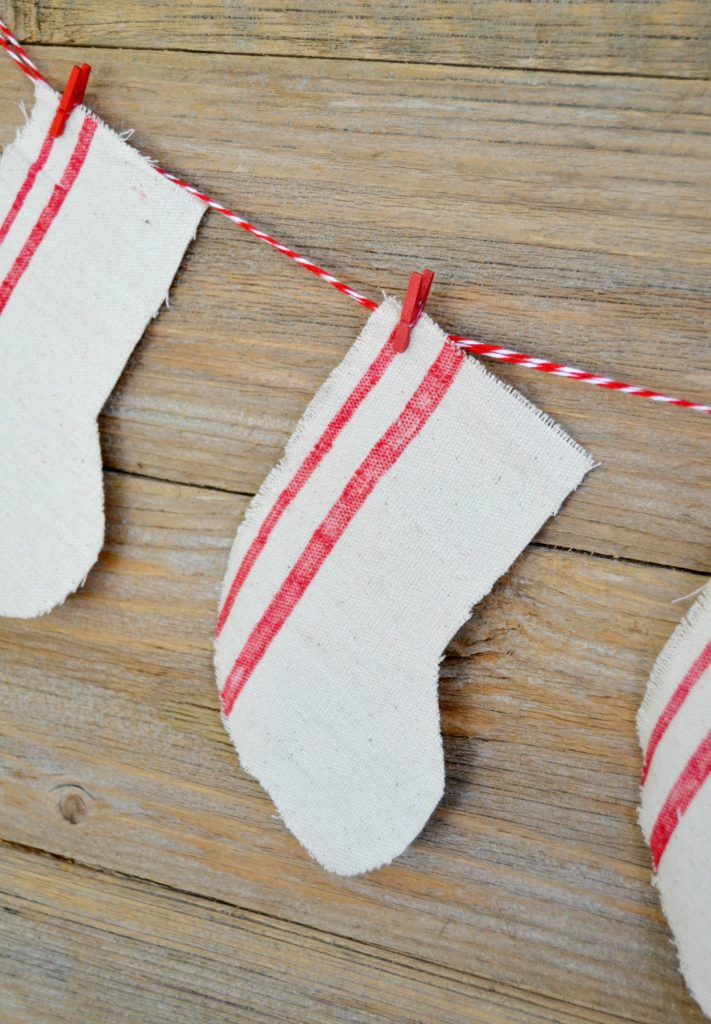 I LOVE this garland! It definitely embraces the farmhouse look I was going for and it was easy to do! I need to make more to add to other places in our home.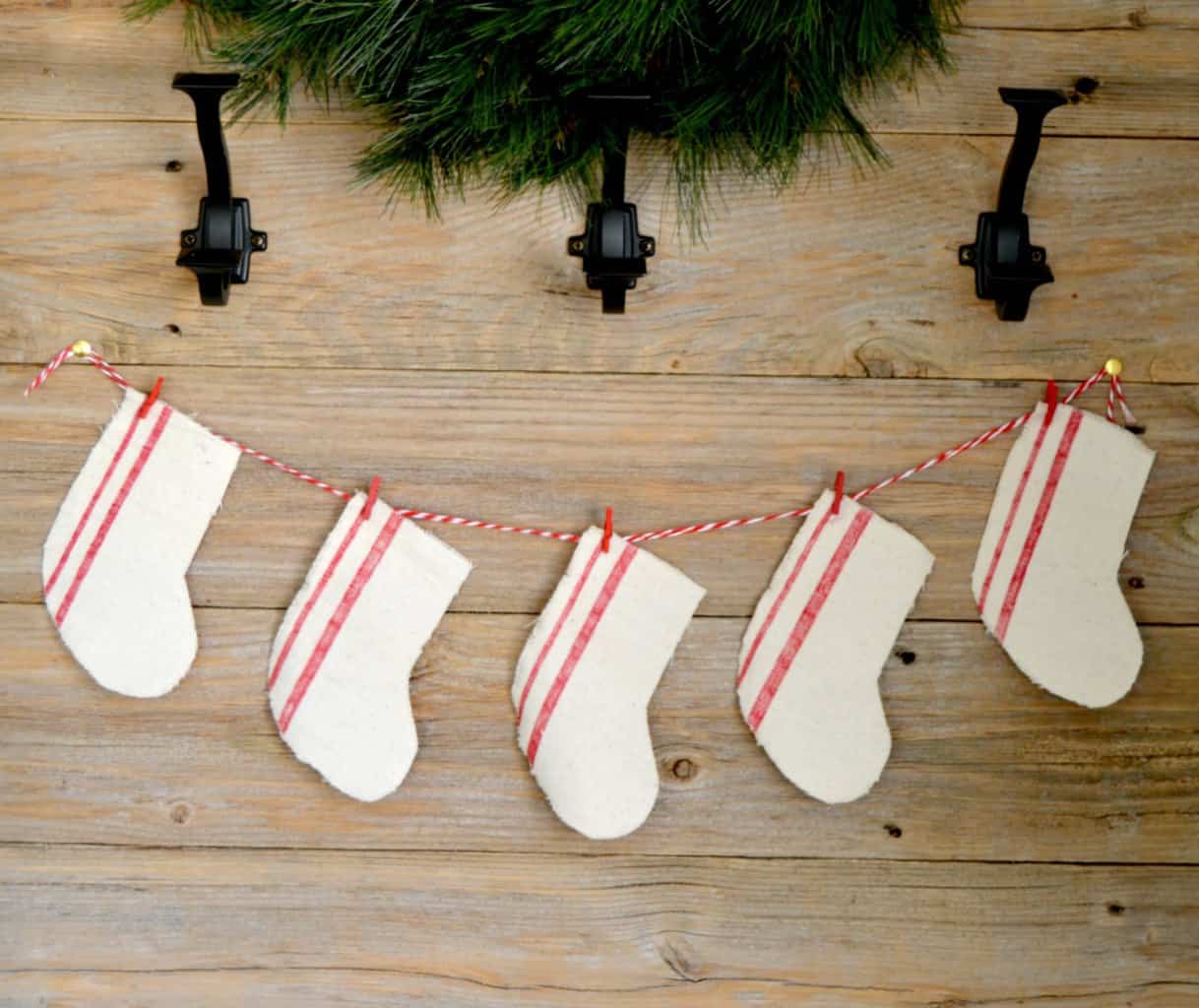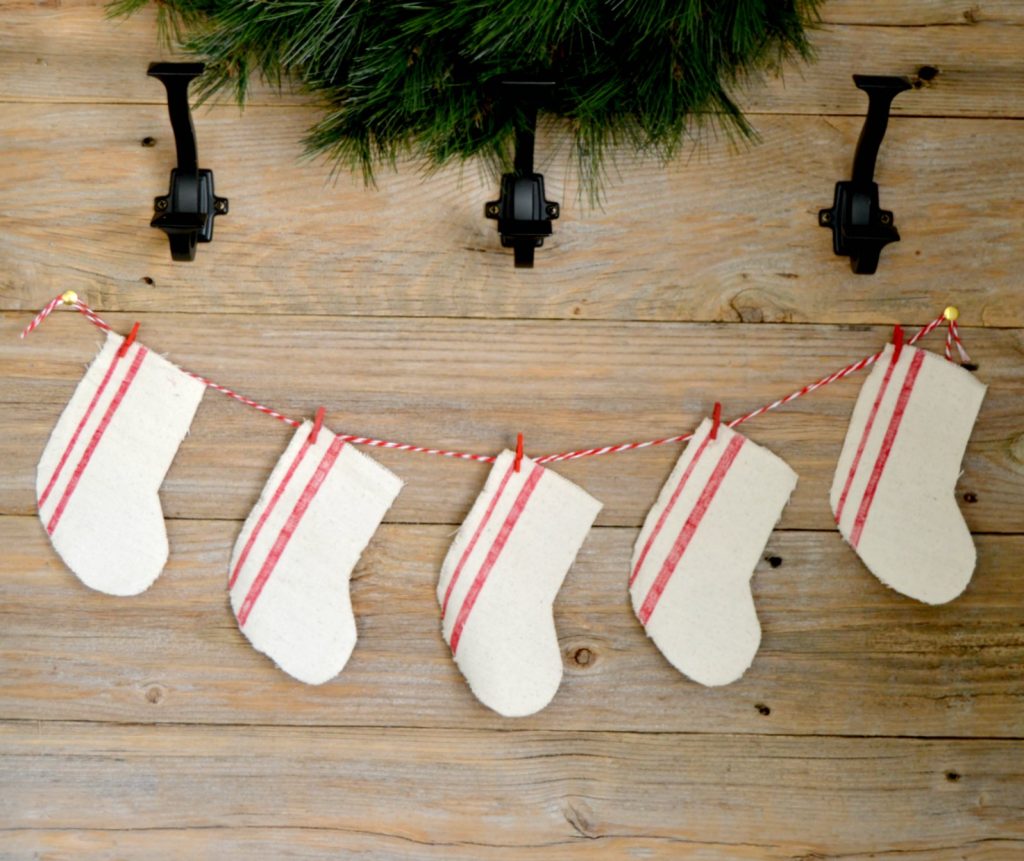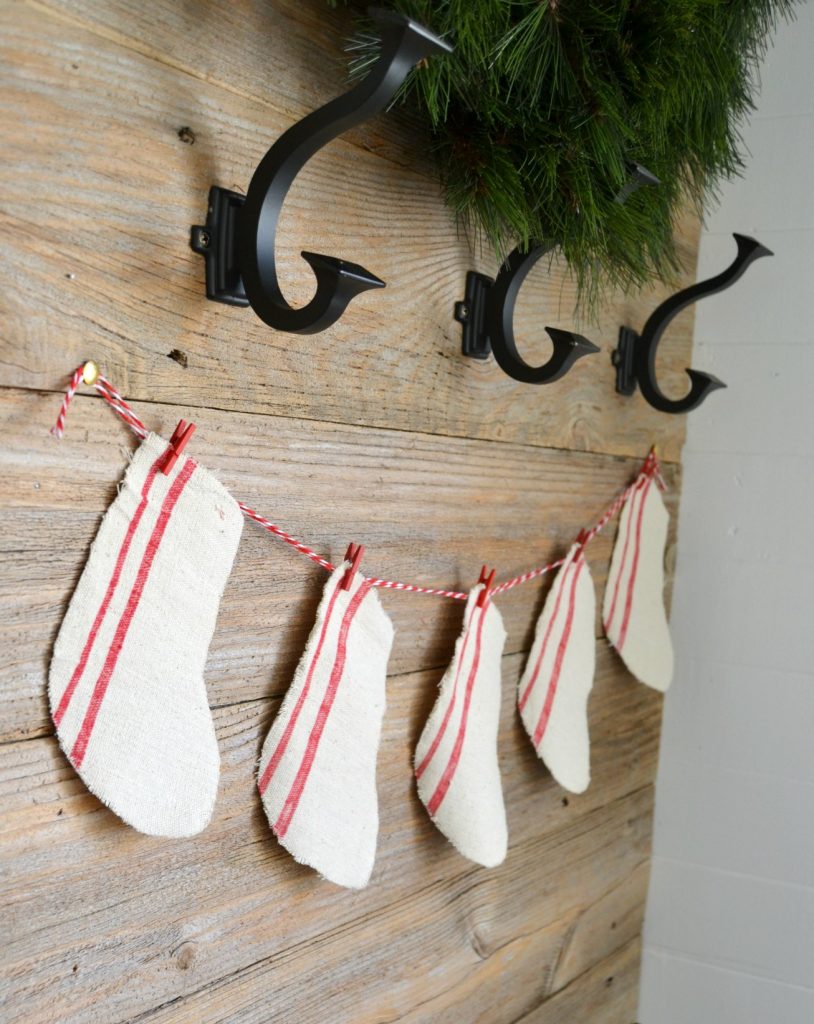 My next DIY Farmhouse Christmas Decor is sweet little, stuffed heart ornaments. I did the same process as I did with the stockings, but I made the hearts double layered so I could stuff them. I hot glued the edges together and left a little spot open in the bottom to stuff it.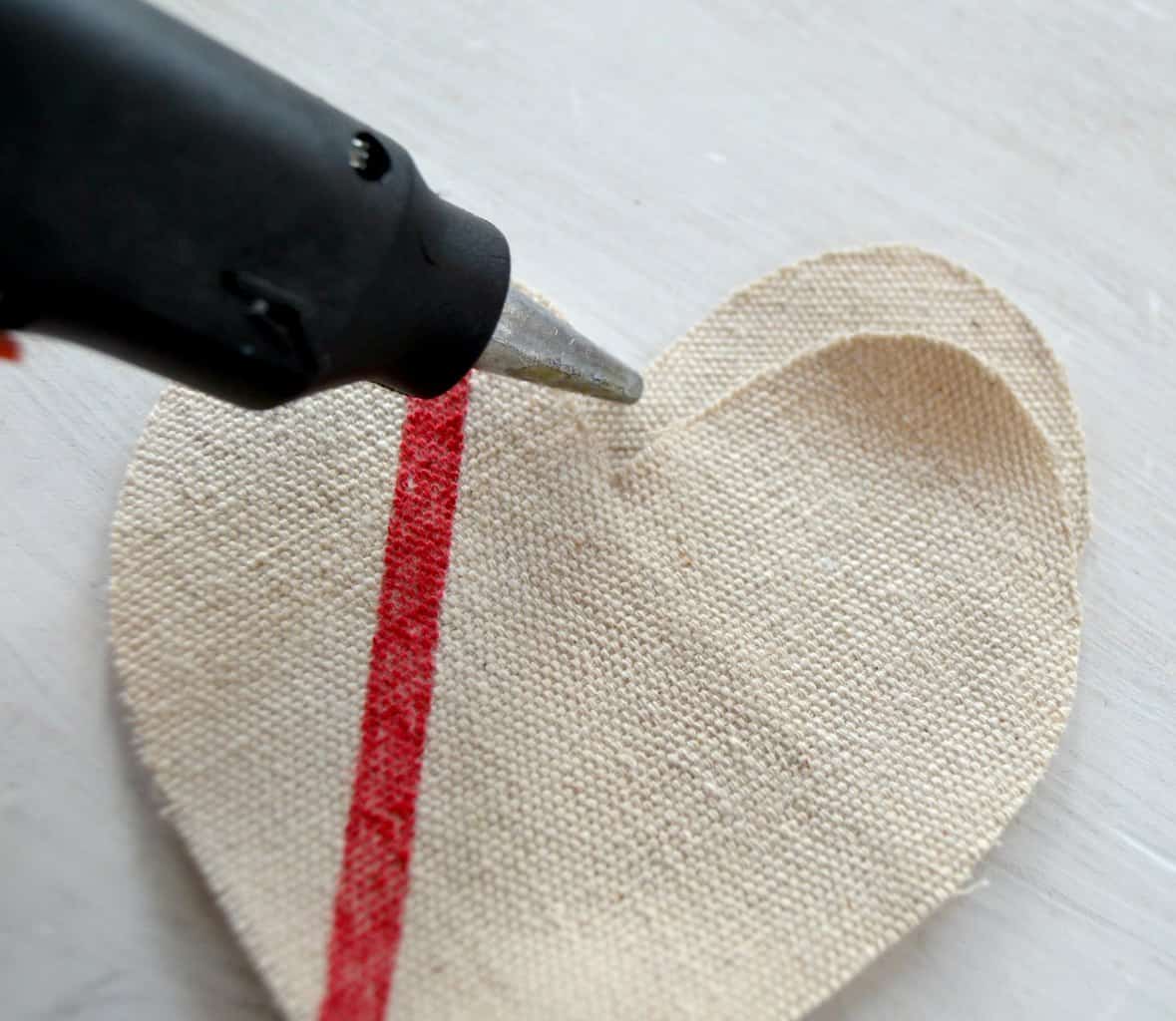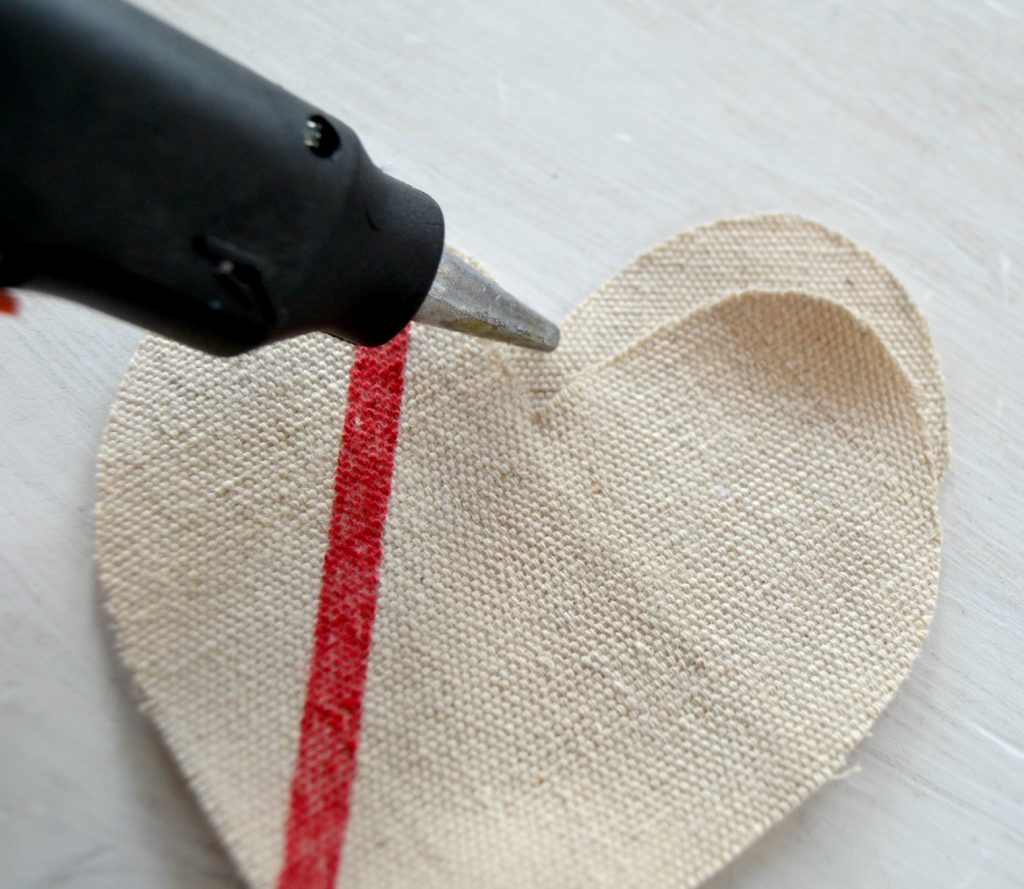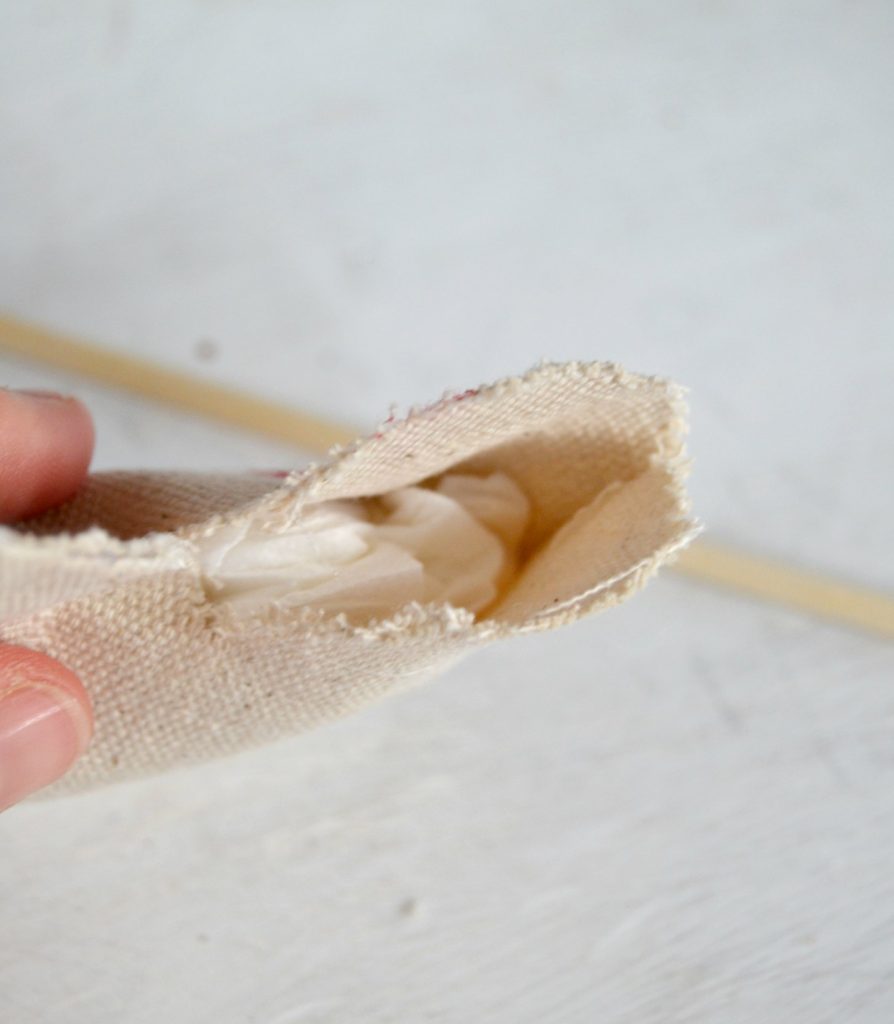 A wood skewer is a great tool to use to get the stuffing up in the corners of the heart.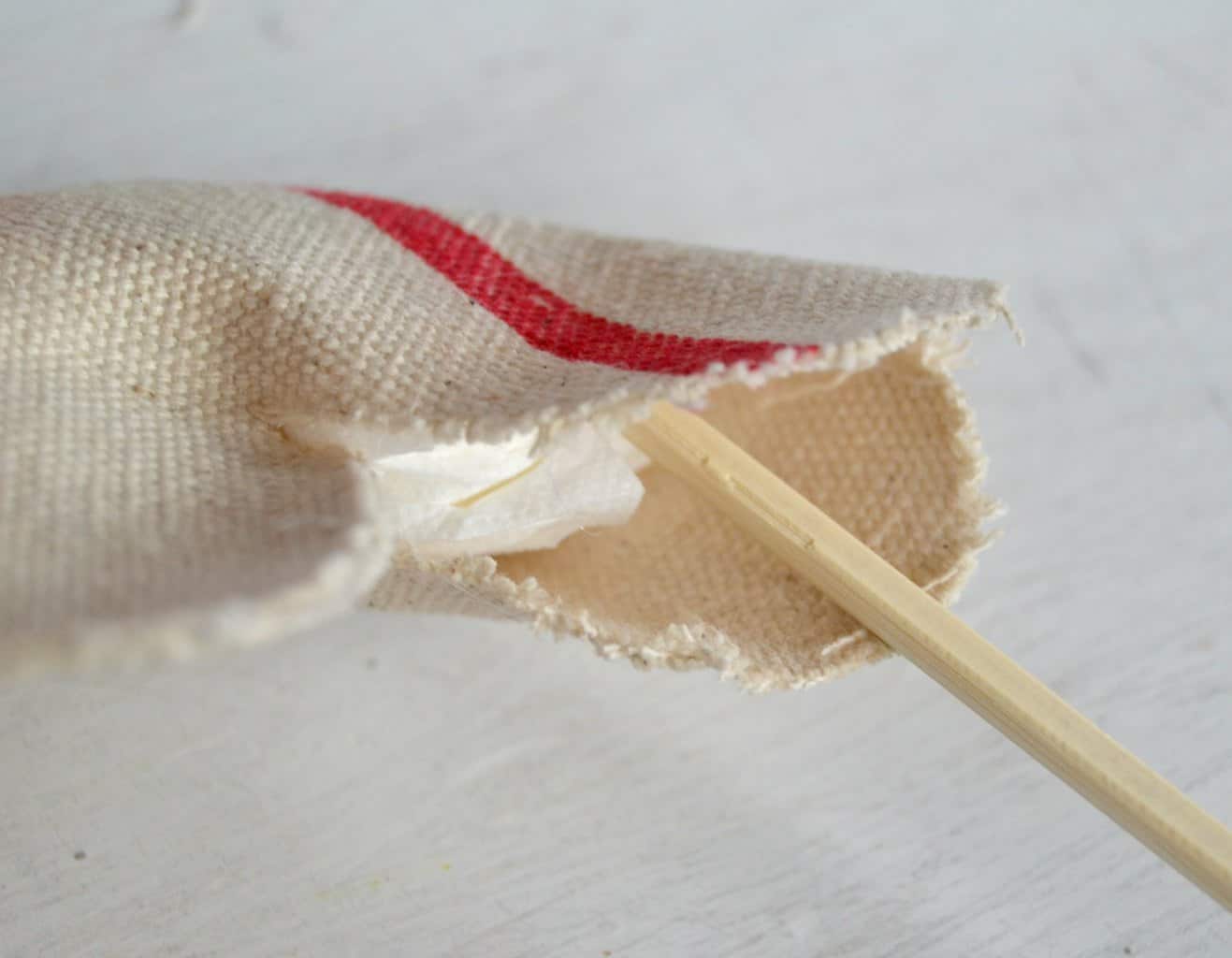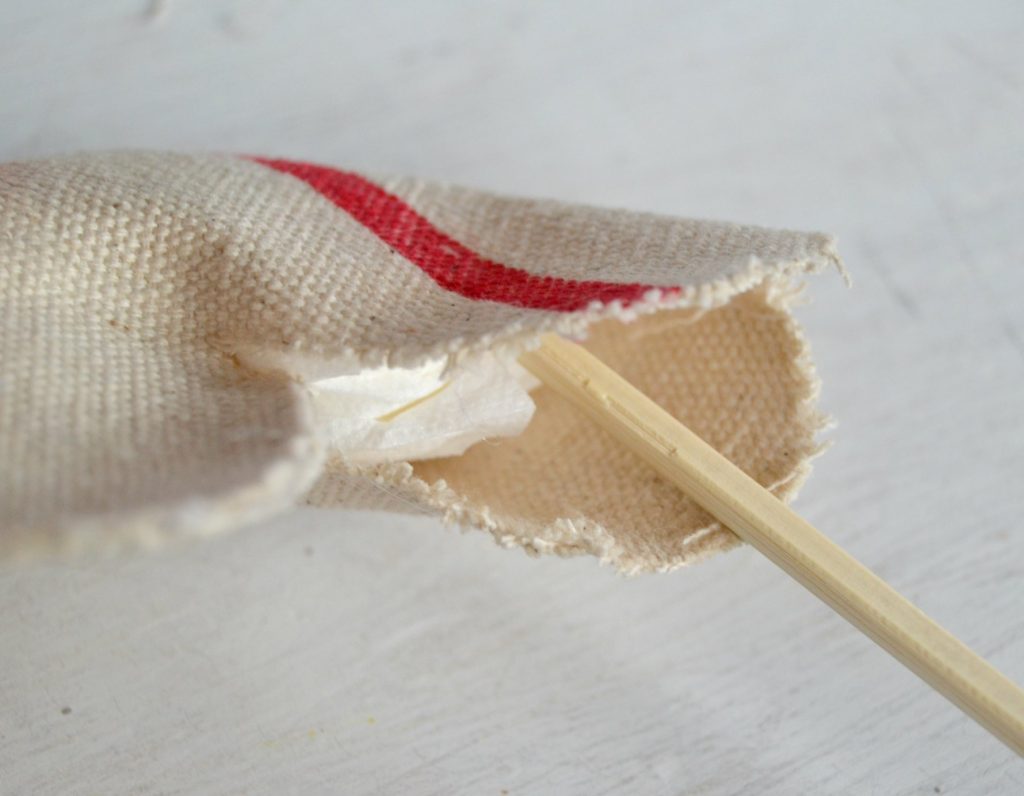 Once I had the heart stuffed, I hot glued the ends shut. I easily stuck floral wire through the top of the heart and curled it around a pencil to make the hanger.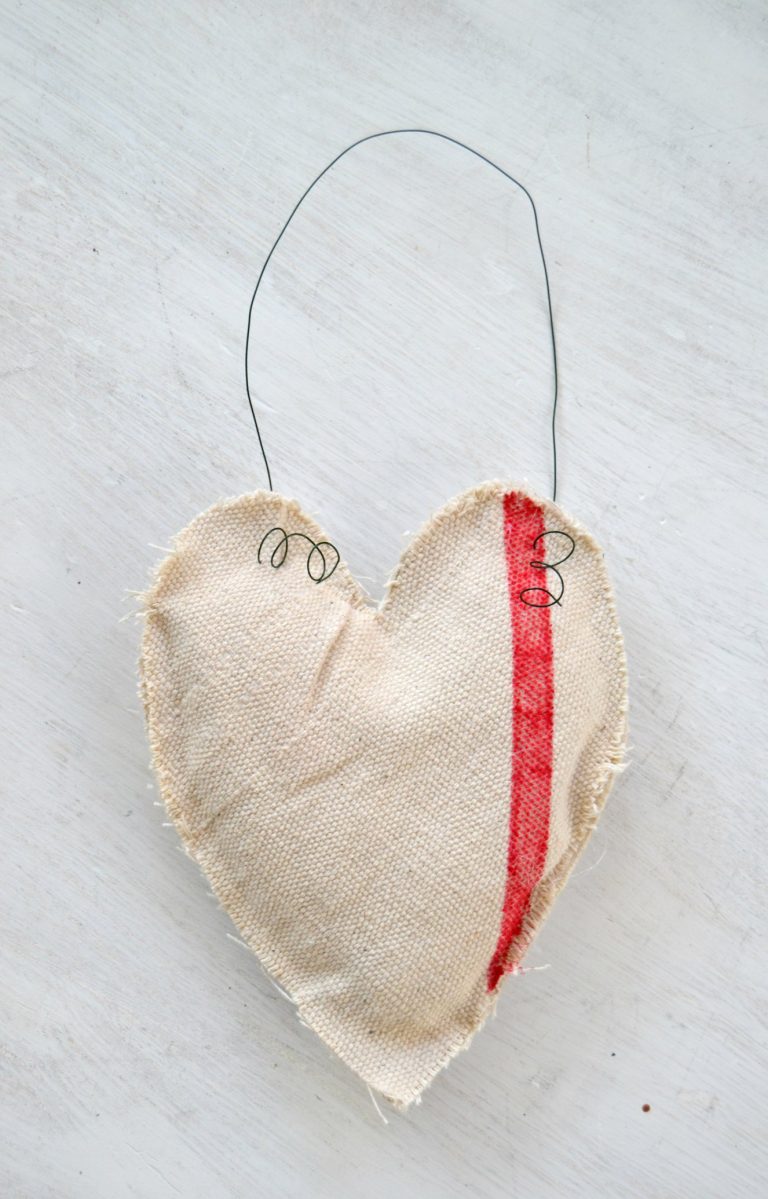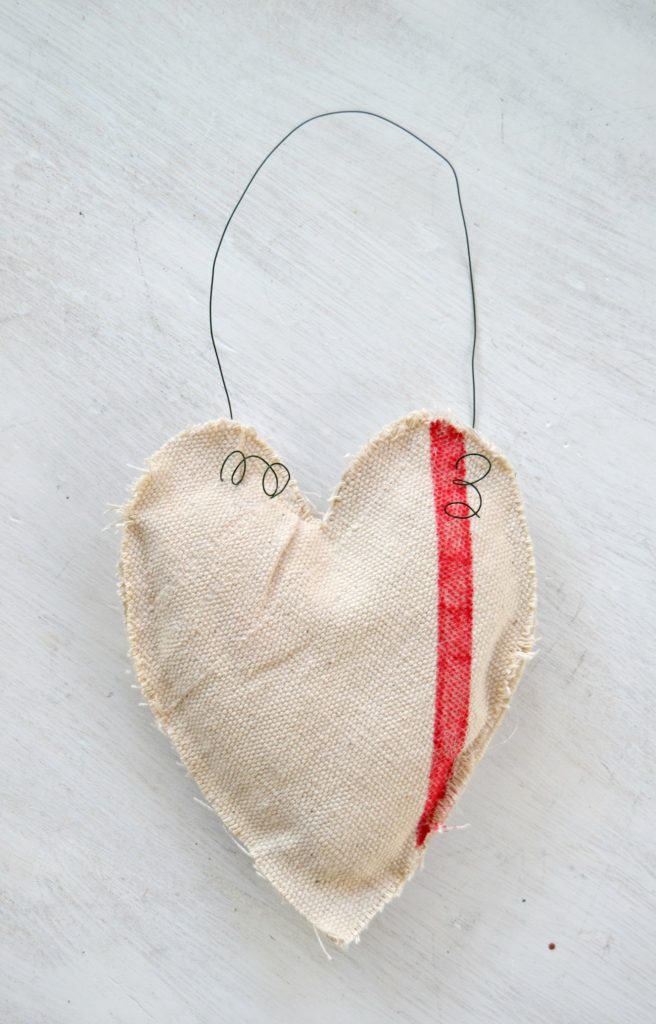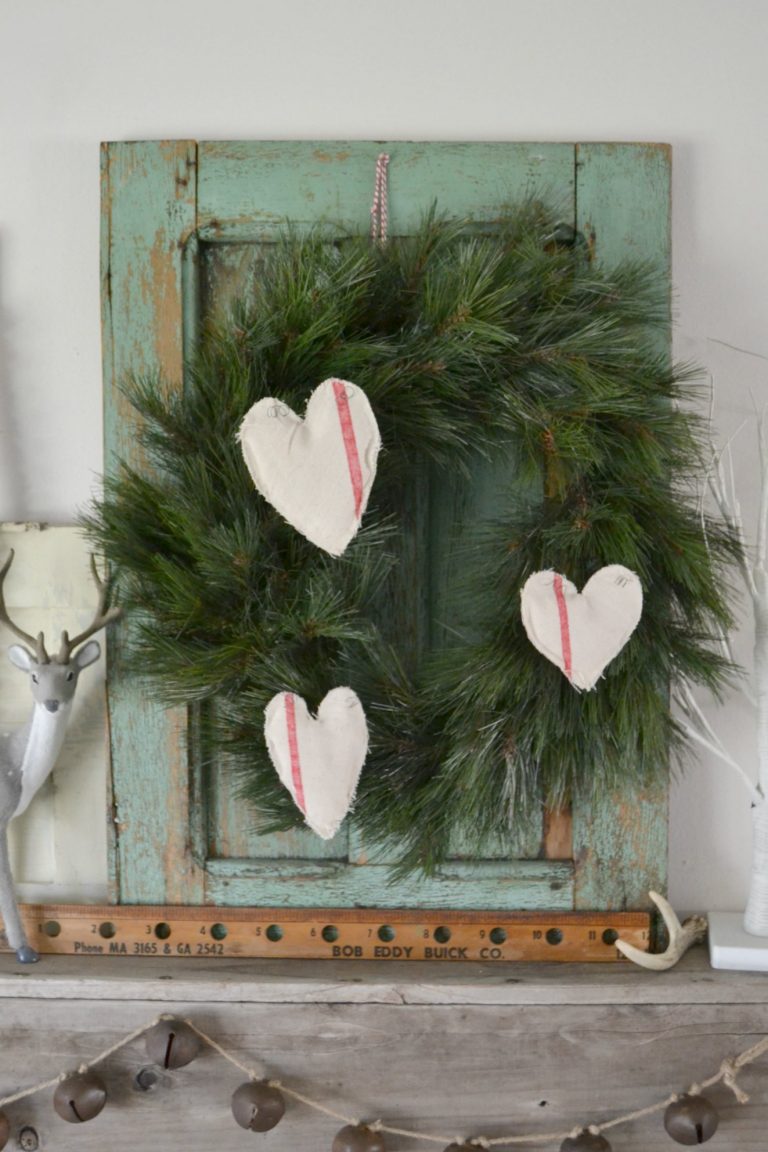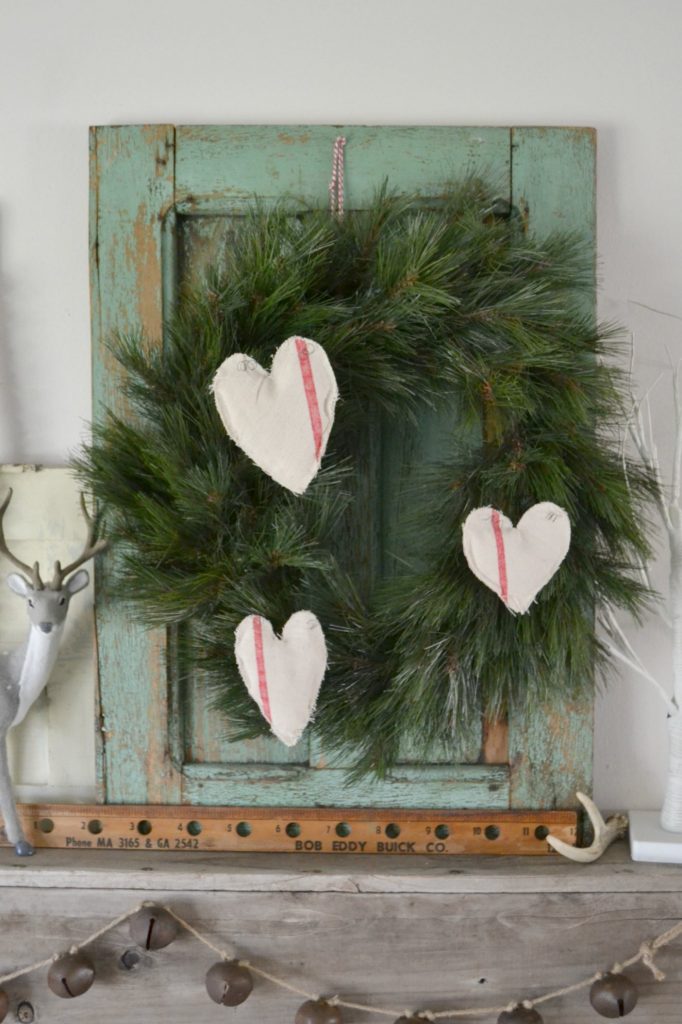 For me, I really like the "unfinished" edges of these decorations. It adds more charm, they look more farmhouse and homemade. I still haven't gotten the new sewing machine out of the box, but you could definitely sew the edges as well. The hot glue gun worked perfect and it didn't take a ton of time. Just the way I like small projects like this.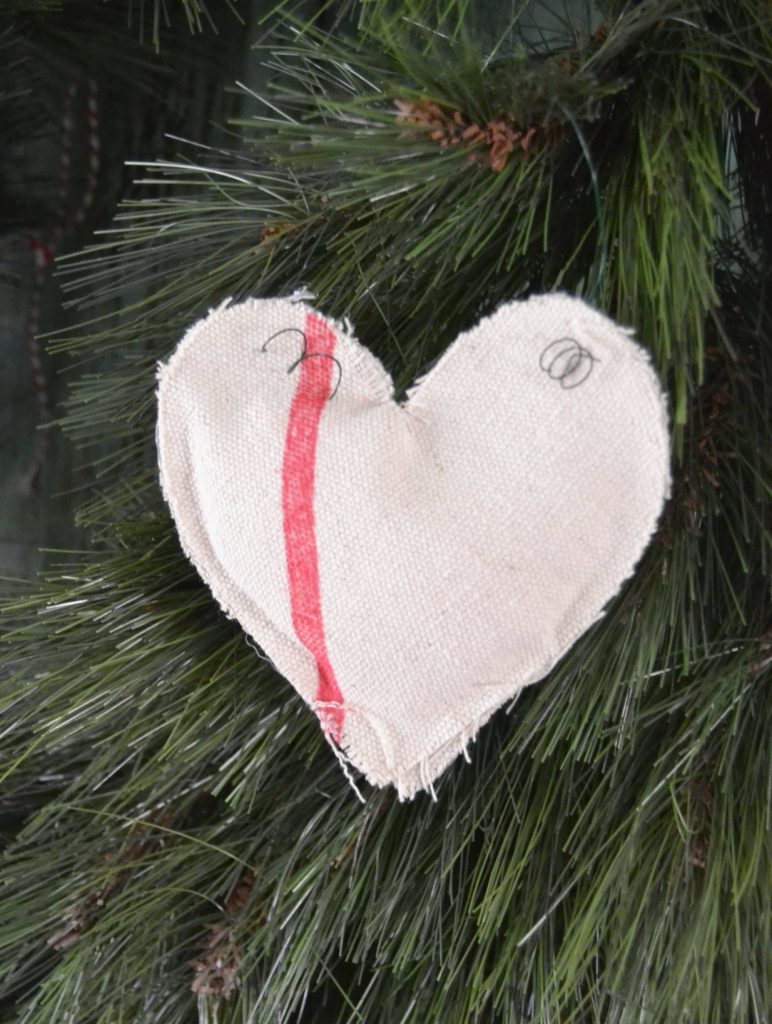 Our mantel needed more red in it so these heart ornaments were a great, subtle touch.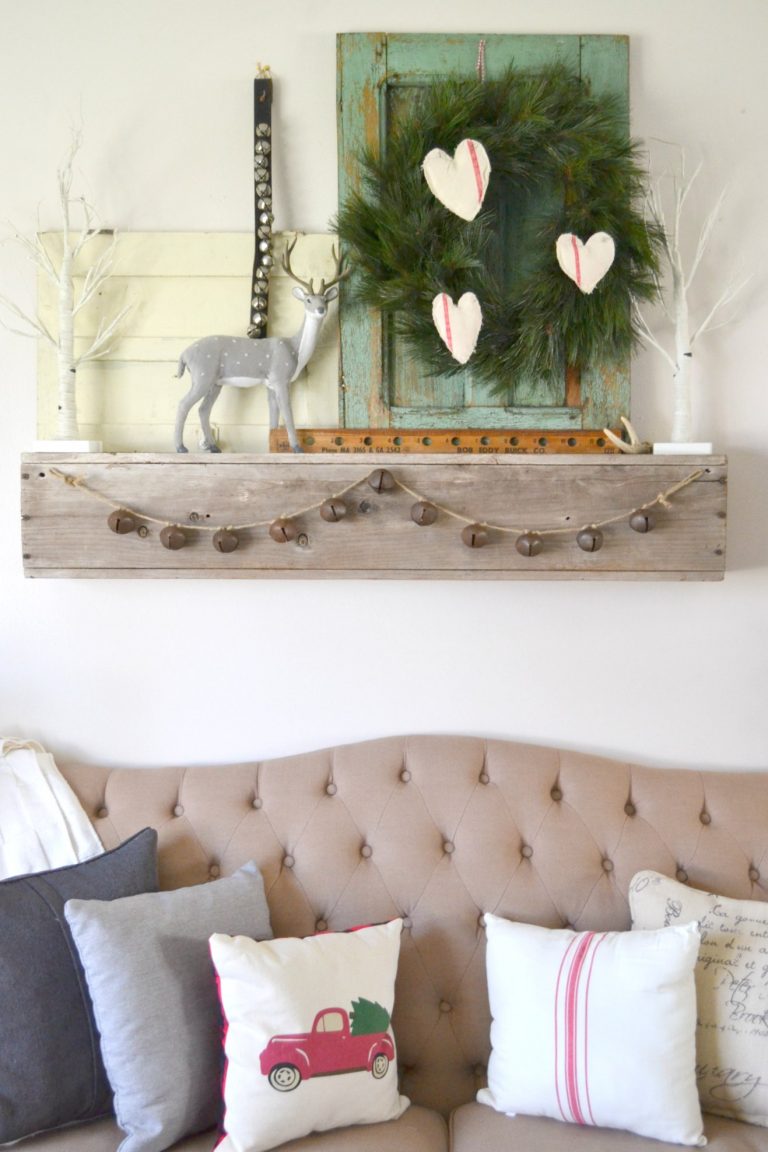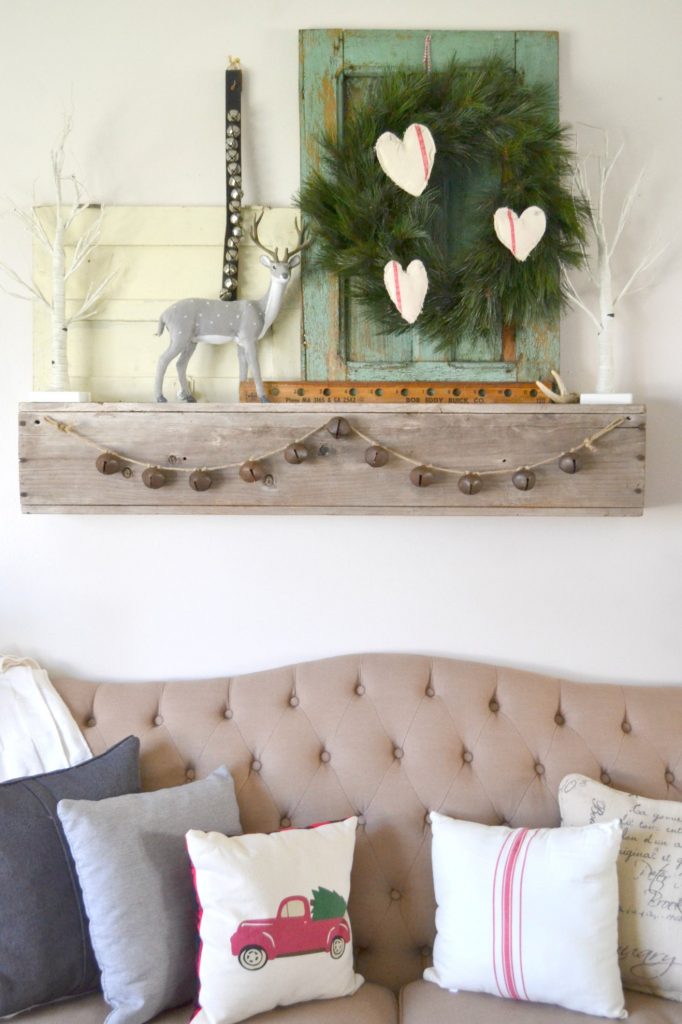 My last DIY Farmhouse Christmas decor project is the cutest Christmas trees ever!!!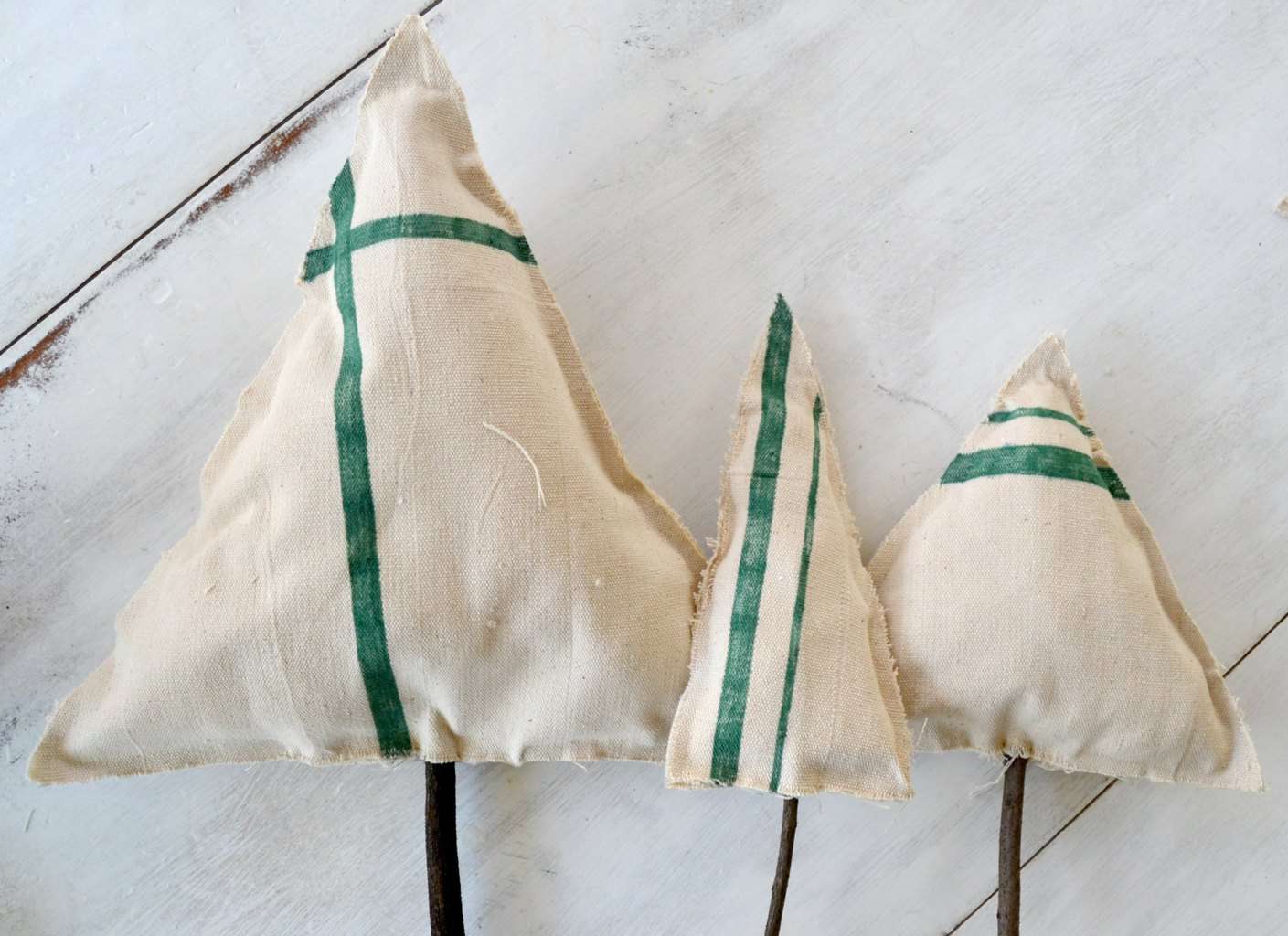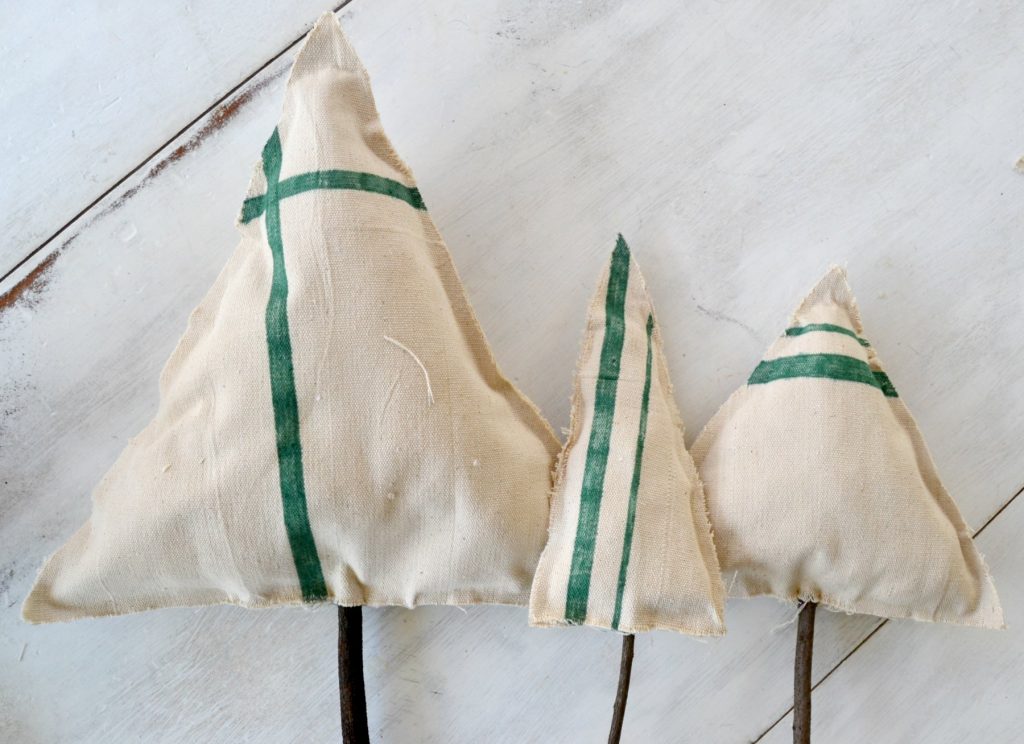 Again, I did the same process as the other two decorations, but used a green permanent marker instead.
For the trunk of the trees, I used real sticks from the back yard. I hot glued around the trees, stuffed them from the bottom and then stuck the stick inside. I finished by hot gluing the base of the tree together to hold it all in.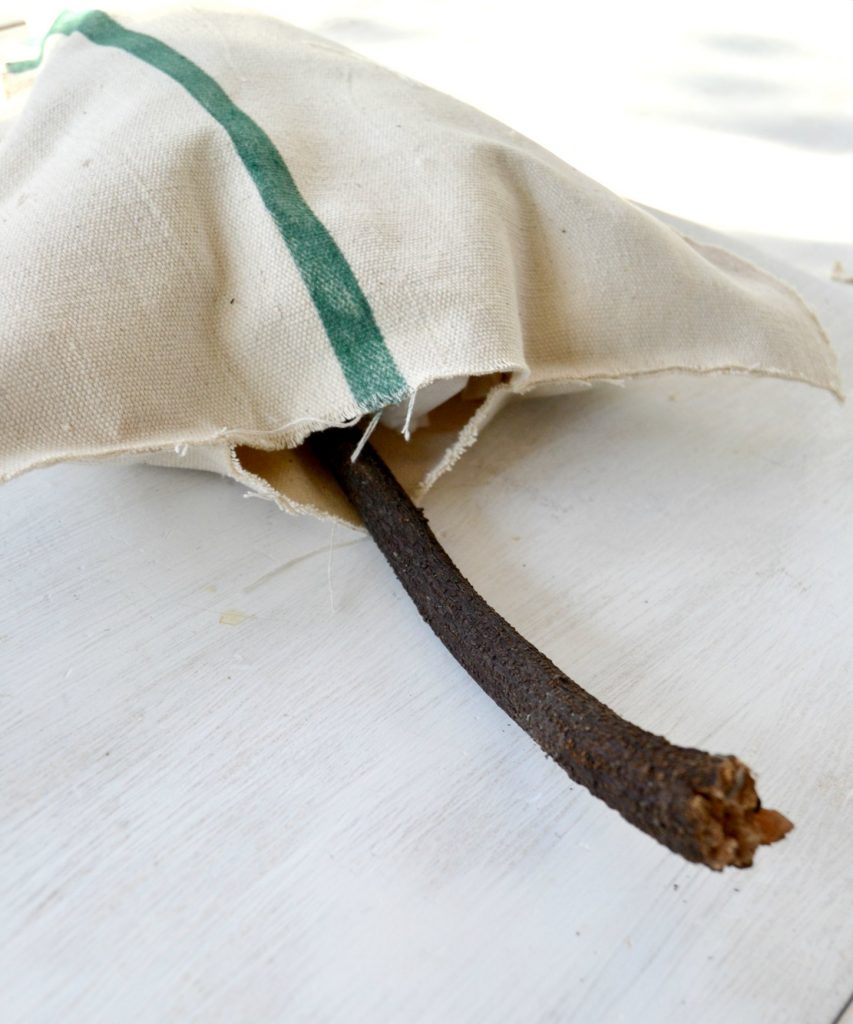 So cute!!!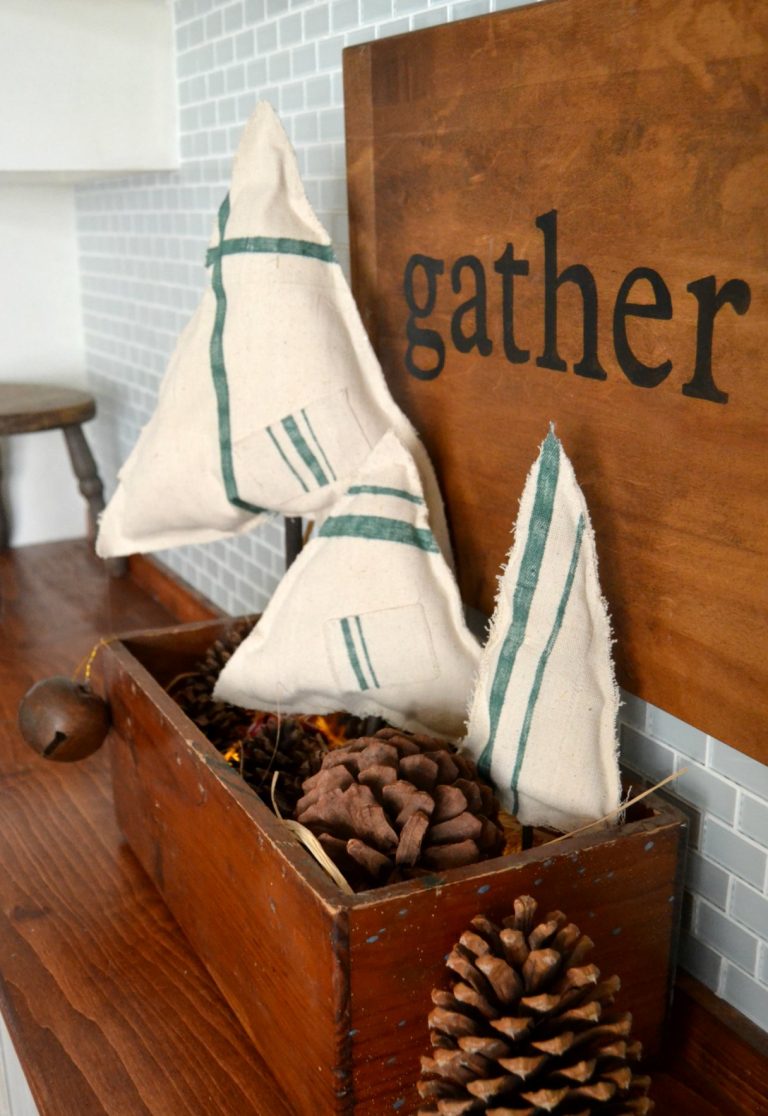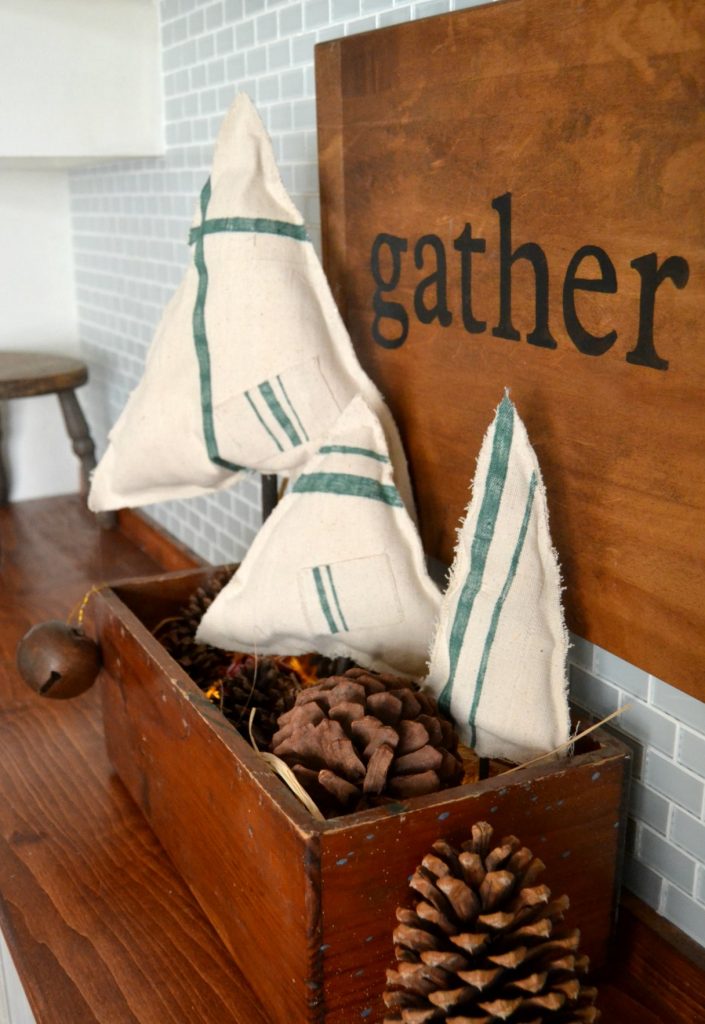 I added a little "pocket" to two of the trees. Maybe our elves will hide treasures in these little pockets???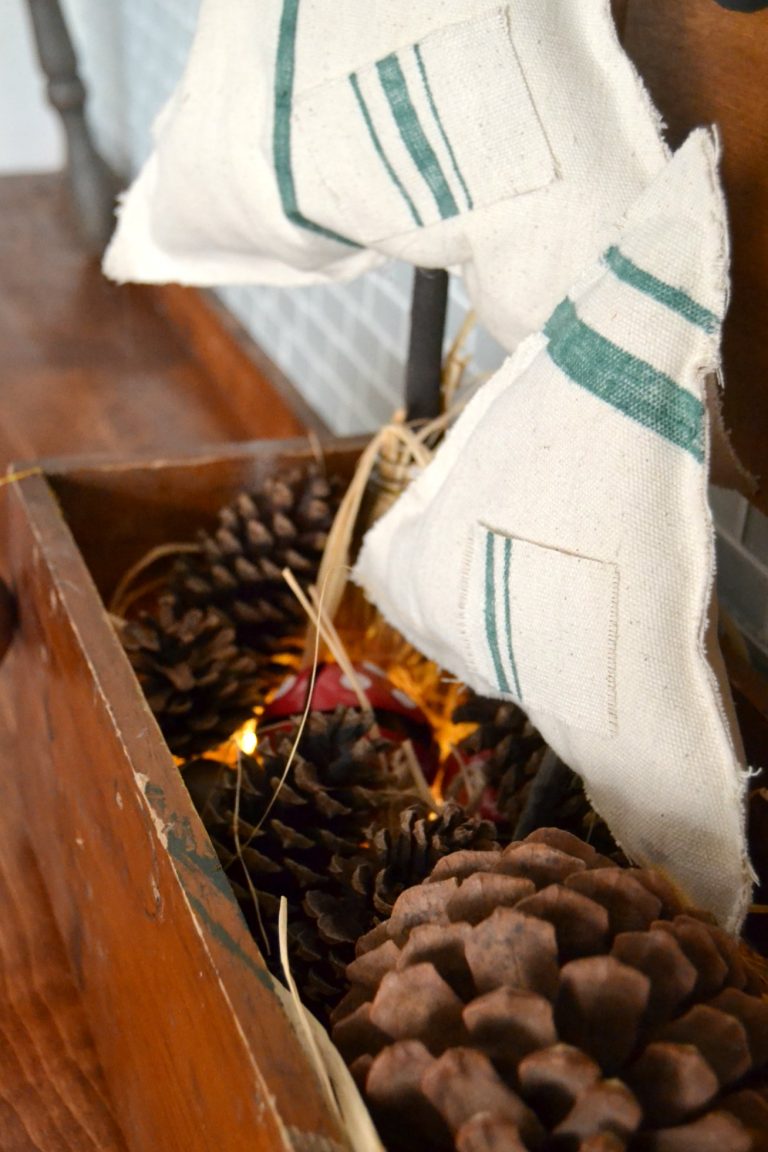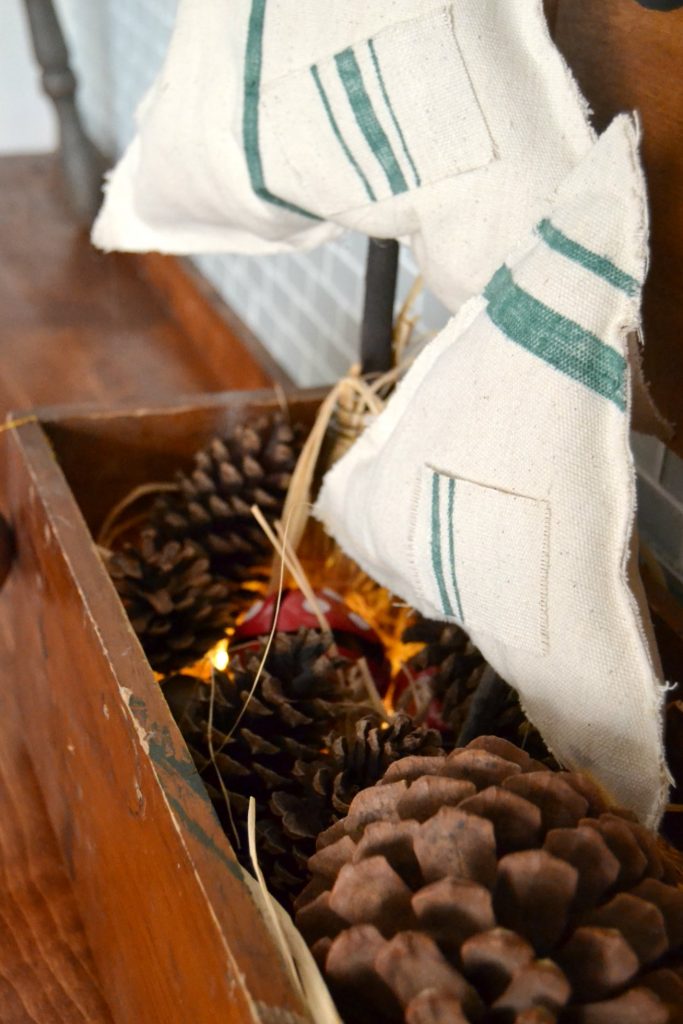 I put the trees inside a wood box and added raffia, pine cones, lights and bells to the box. It is a simple decoration that brings a little farmhouse feel to the buffet in the dining area.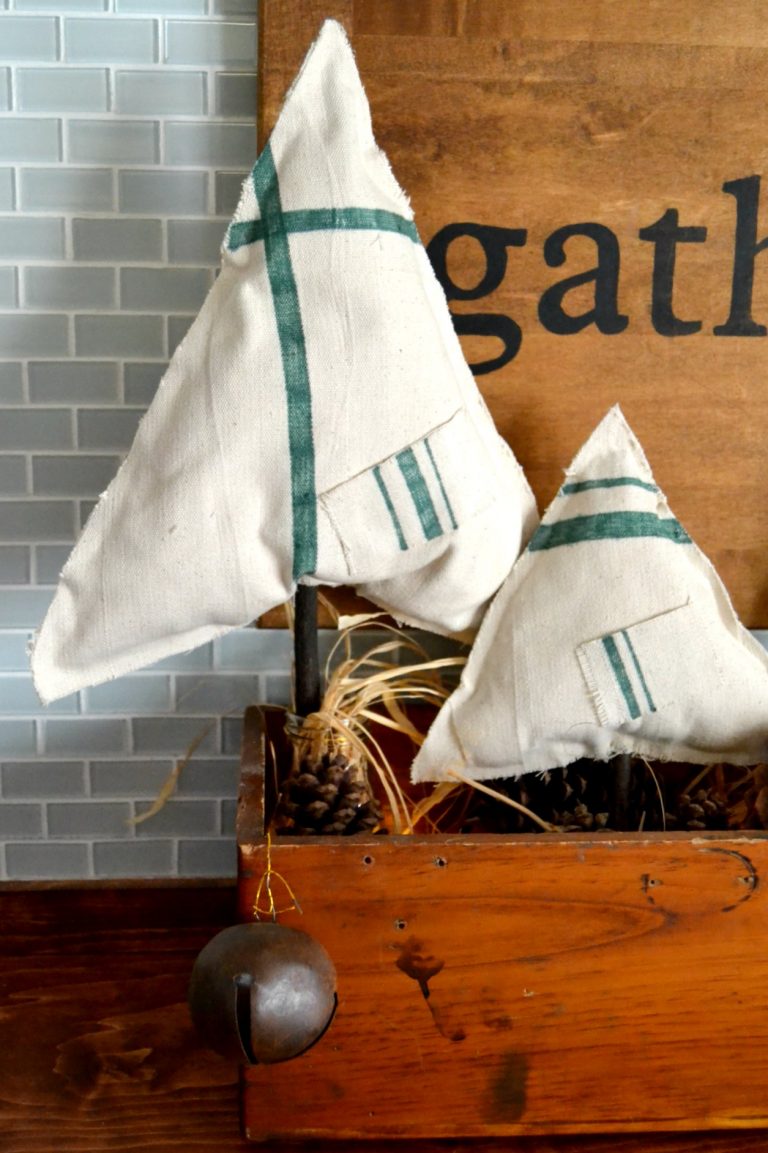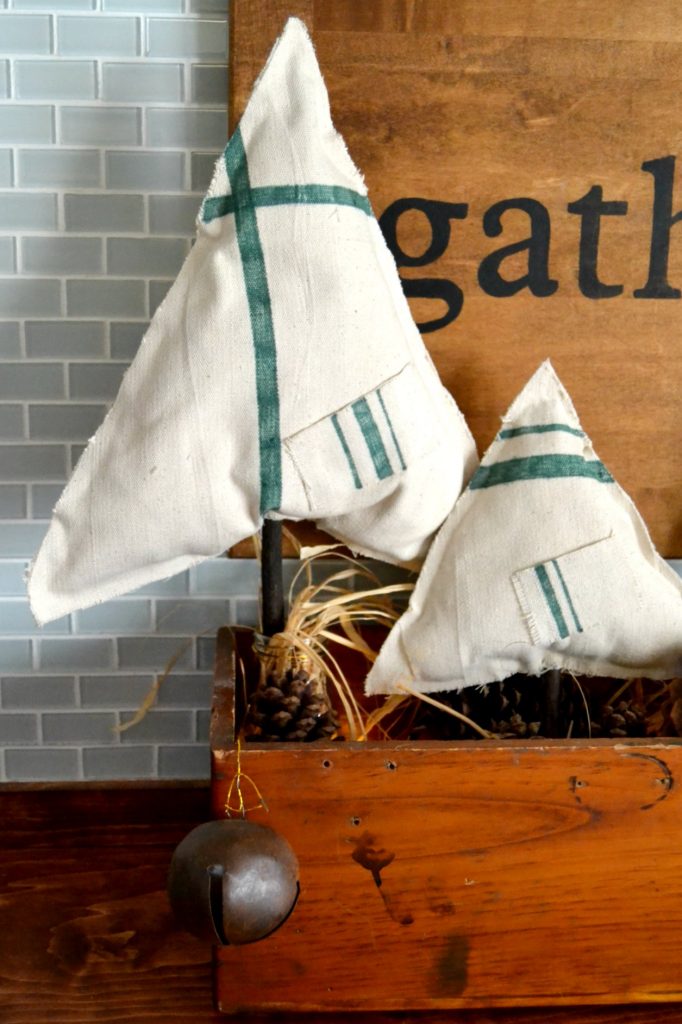 I hope these DIY Farmhouse Christmas decor projects have inspired you to get creative in your Christmas decorating. If you have never worked with dropcloths before, you must try it! It is such a great material to work with and you can do so many things with it!
Which one of my farmhouse Christmas decorations is your favorite?
PIN THIS POST!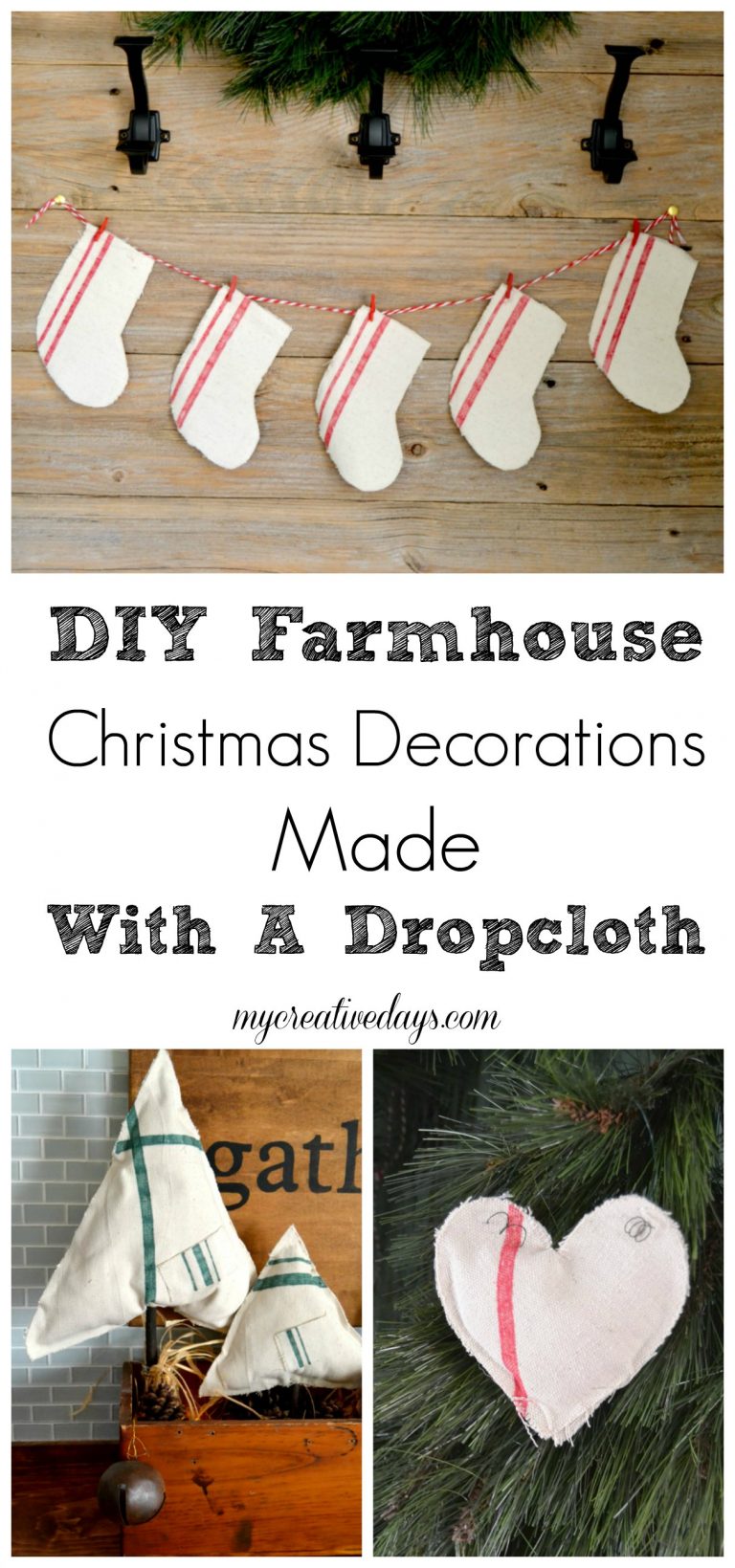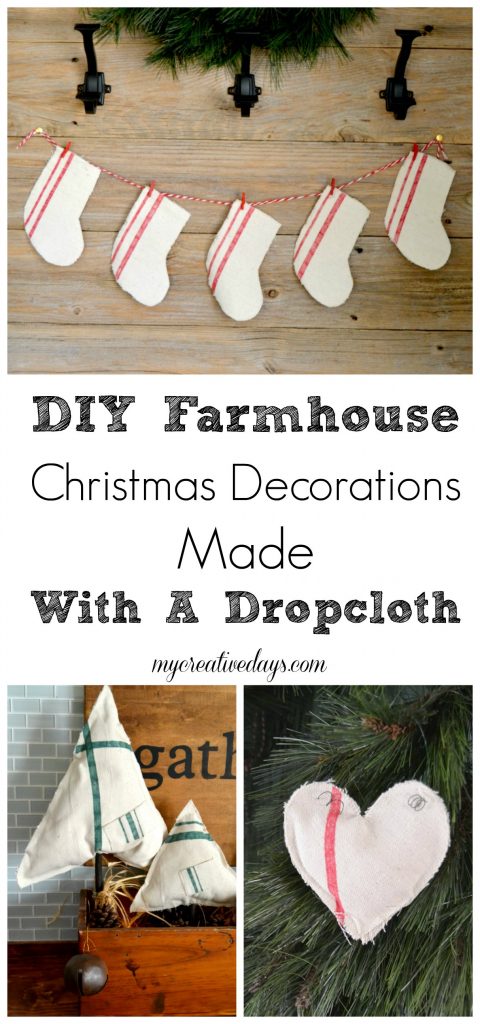 If you like this DIY Farmhouse Christmas Decor post, you will also like these posts:
Free Printable Christmas Gift Tags
DIY Rustic Christmas Tree Decoration