These 4 DIY Cubby Storage Projects are great examples of how to get the exact same look of high-end cubby pieces for a lot less money.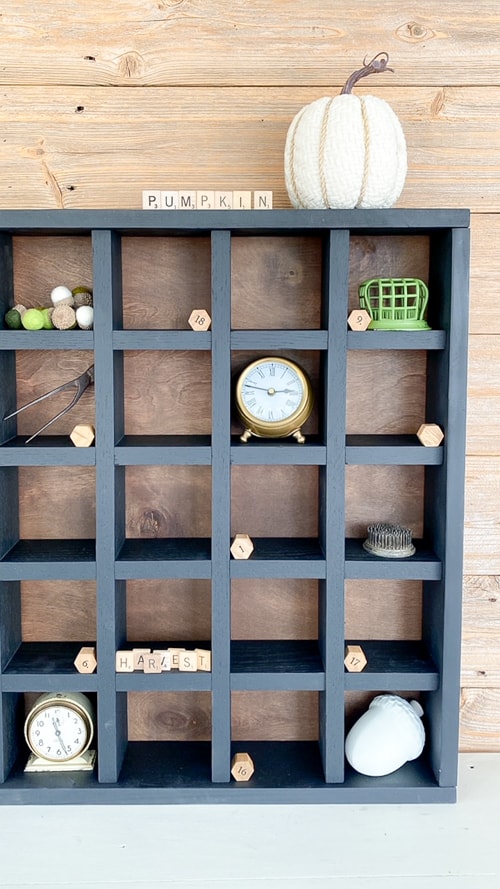 This DIY Cubby Wall Unit transforms a Restore find and turns it into a beautiful and functional decor unit for the home in a few, short steps.
This DIY cubby wall unit makes me so happy!
I LOVE cubby pieces and pieces that have little drawers. I don't know what it is about them, but I think it brings me back to all the miniature toys and trinkets I loved as a child. Cubbies and pieces with little drawers are great for storing those little treasures.
I found this piece at my local Restore.
It looked like it was a piece from something else, but as soon…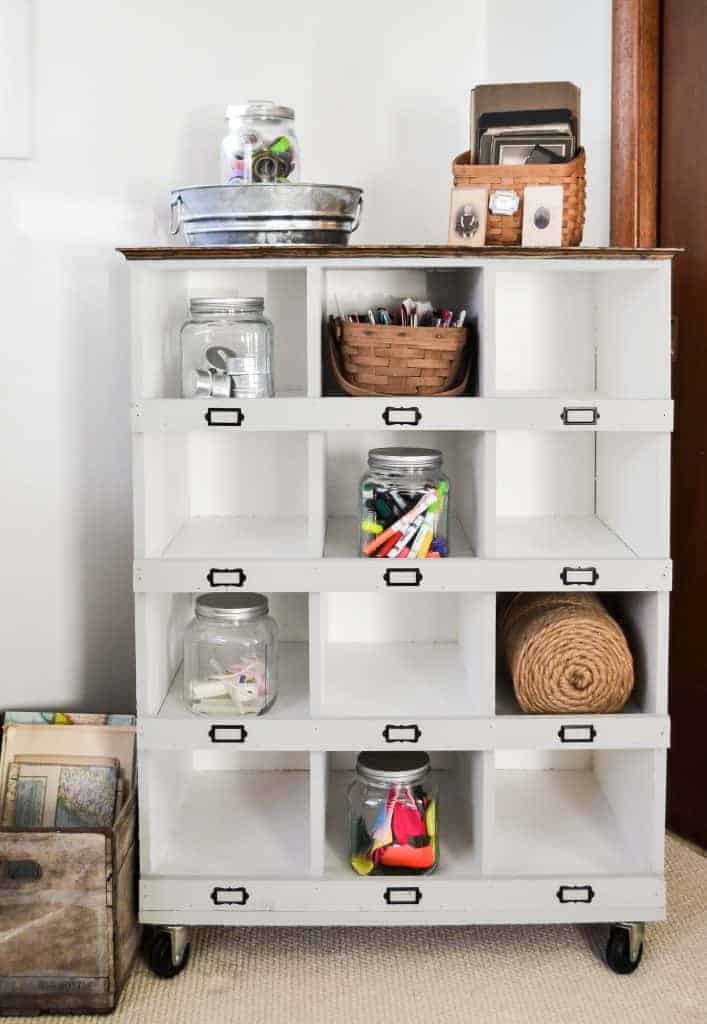 When we were at our local Menards store picking out white paint for the office, we came across this display piece they were trying to get rid of.
If you know me, I saw the cubby storage and immediately fell in love.
It wasn't pretty when we brought it home, but a little makeover was all it needed to make it an entirely new piece.
To add more character to the DIY Cubby Organization, I put…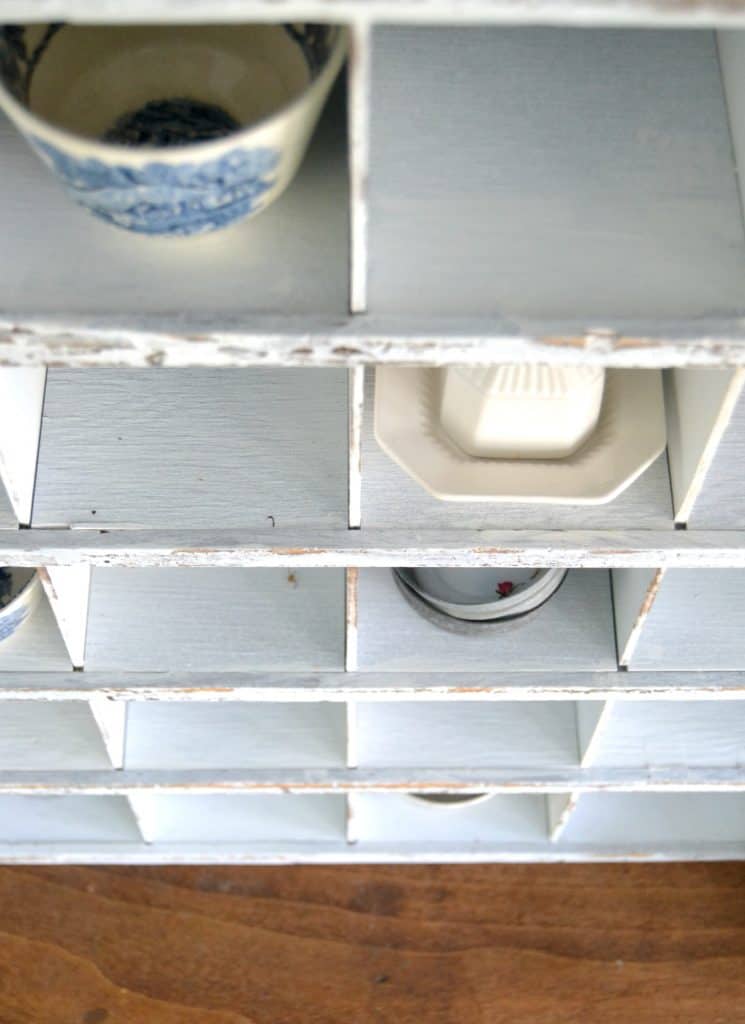 Do you like Pottery Barn style?
I do.
I love browsing through their catalogs and window shopping in their stores, but I am too cheap frugal to pay their prices.
There is tons of inspiration through Pottery Barn though.
A lot of times I find pieces that I know I can make on my own for a fraction of the cost.
This Cubby Storage Pottery Barn Knock-Off was one of those pieces. I saw the cubby from Pottery Barn years ago and loved it, but who wants to pay over $200 for it???
Not me.
I found this piece at Restore and made it look like the Pottery Barn piece by…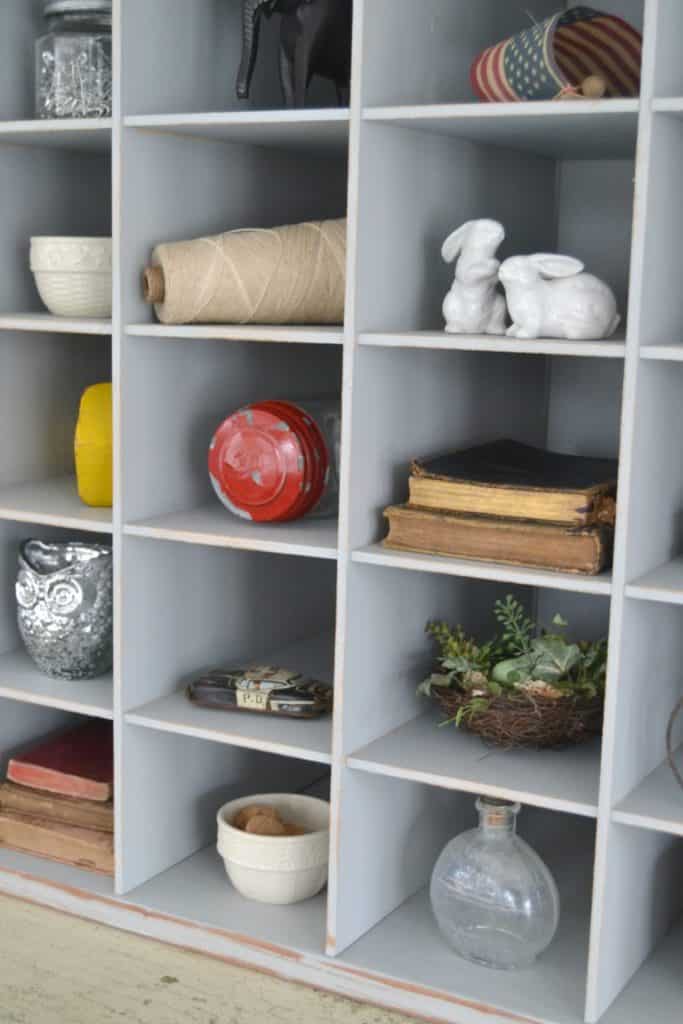 I have fallen in love with so many cubby shelves over the years. The ones that I love most are usually chippy, painted in different colors, and have signs of age, wear, and years of use. #justmystyle
Cubby shelves are great for so many reasons:
The storage they provide is amazing.
The look is fabulous.
They keep things organized.
They can be decorated and redecorated over and over again! 😉
I found this storage piece at Restore and made it over to look…
I hope these DIY cubby storage projects have inspired you to create your own cubby pieces in your style.
Do you have any cubby storage pieces in your home now? What do you store in them?
PIN THIS POST!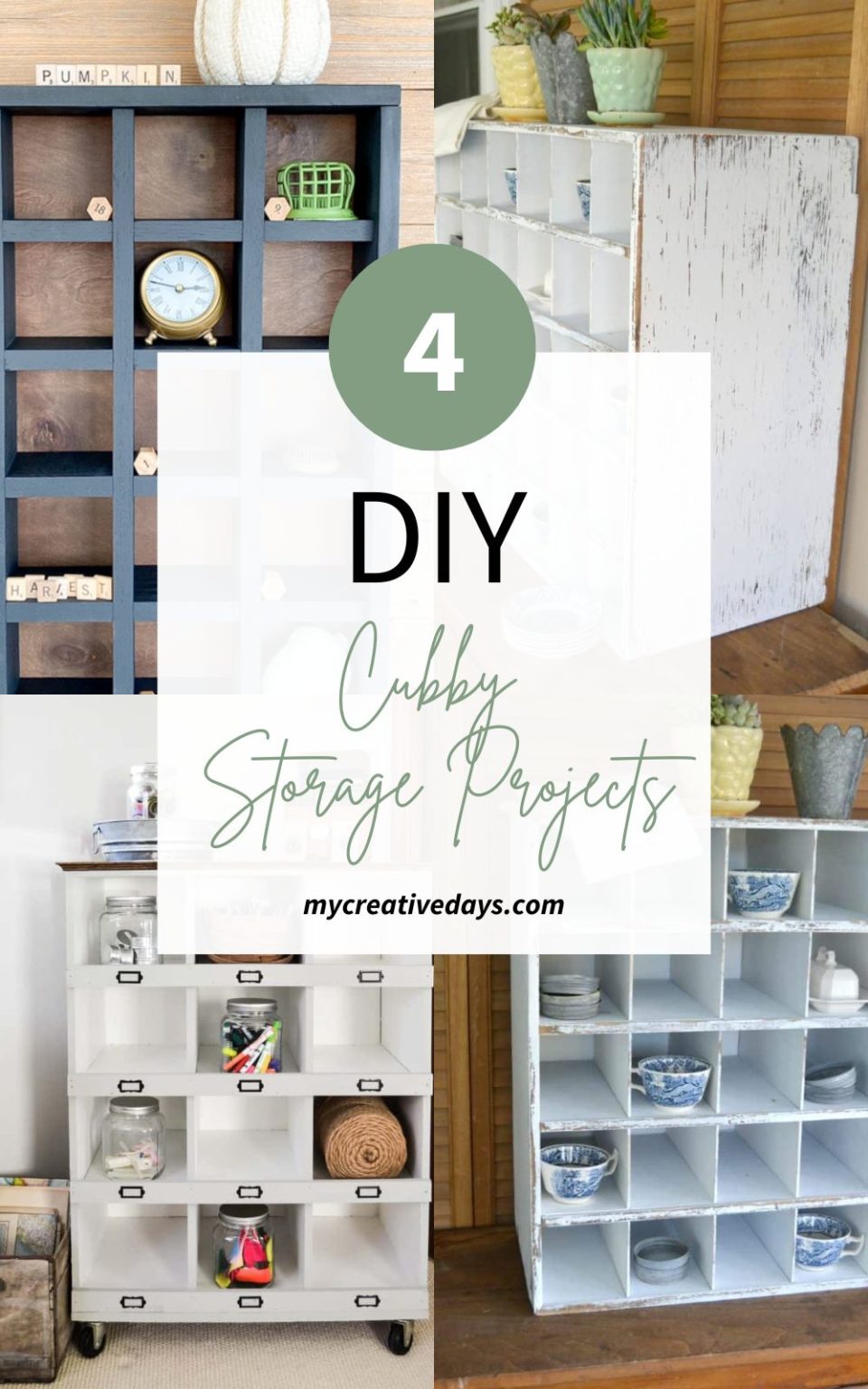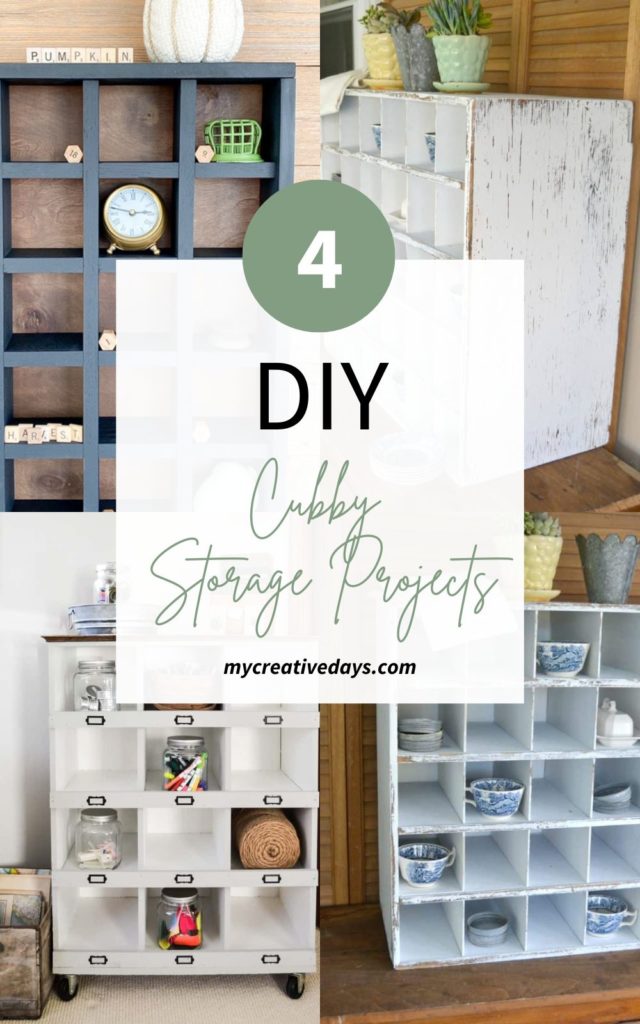 If you liked these DIY Cubby Storage Projects, you will also love these tutorials:
DIY Small Apothecary Cabinet Makeover