I want to thank HomeRight for partnering with me on this Cubby Storage post. All opinions about how their shelter tent makes my DIY life better are my own.
Do you like Pottery Barn style? I do. I love browsing through their catalogs and window shopping in their stores, but I am too cheap frugal to pay their prices. There is tons of inspiration through Pottery Barn though. A lot of times I find pieces that I know I can make on my own for a fraction of the cost. This Cubby Storage Pottery Barn Knock-Off was one of those pieces. I saw the cubby from pottery barn years ago and loved it, but who wants to pay over $200 for it???
Not me.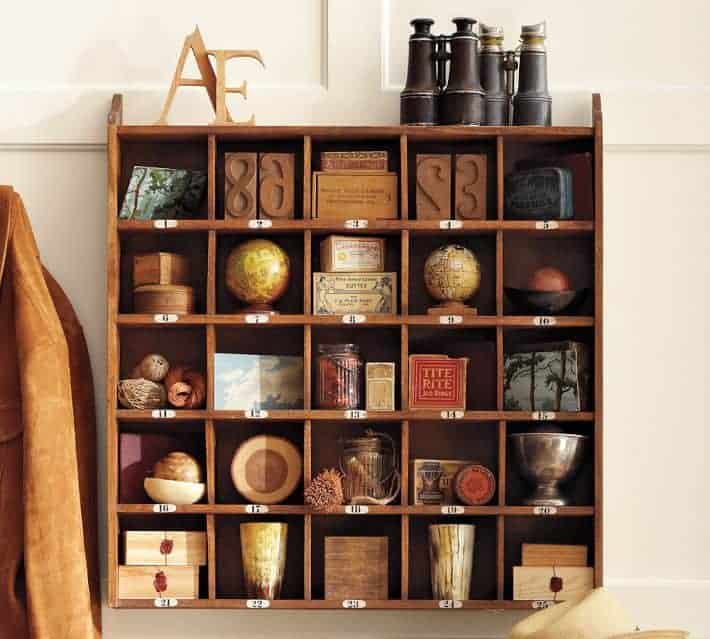 Now, I know this project is only possible in twenty minutes if you have a fabulous piece to start with, but that's why I am always preaching to keep hunting for things. You will find great pieces if you are persistent. The hunt is half the fun because it is new every time and you never know what you are going to find. When I am out hunting, I have all the pieces that have inspired me at different stores in mind so I know what to grab when I see it.
This little number was at my Habitat Restore.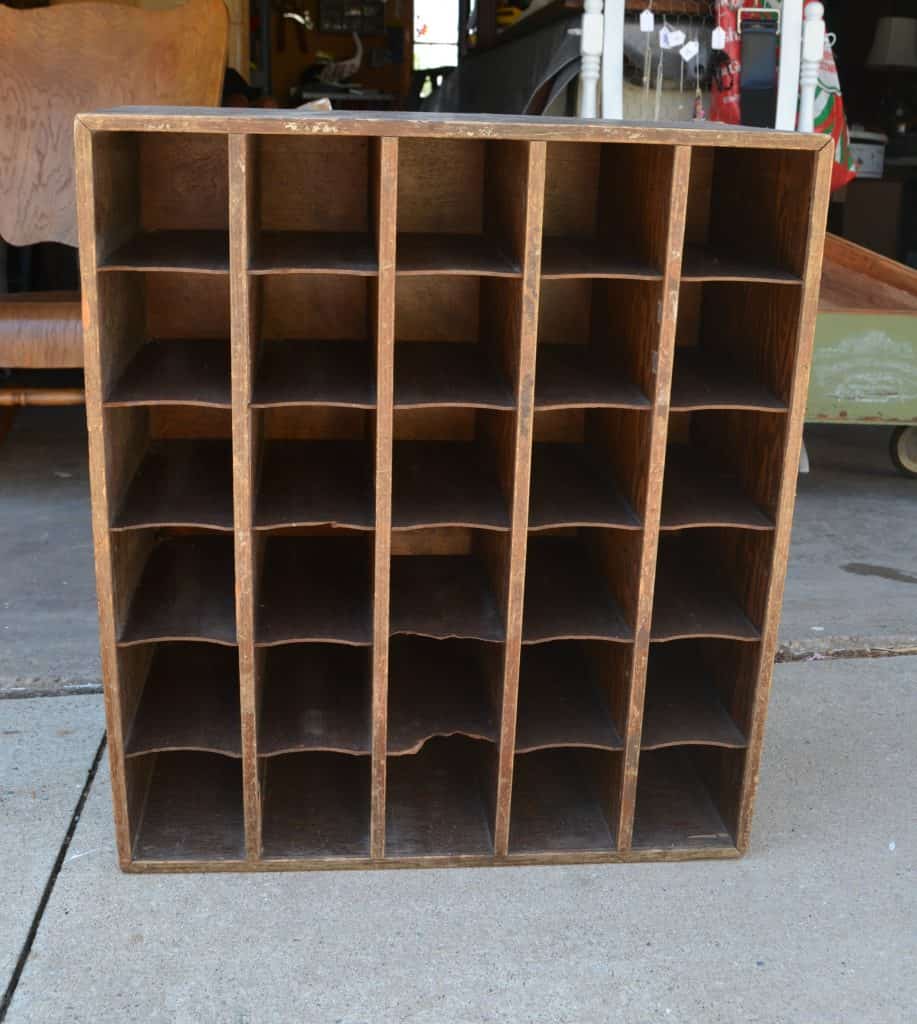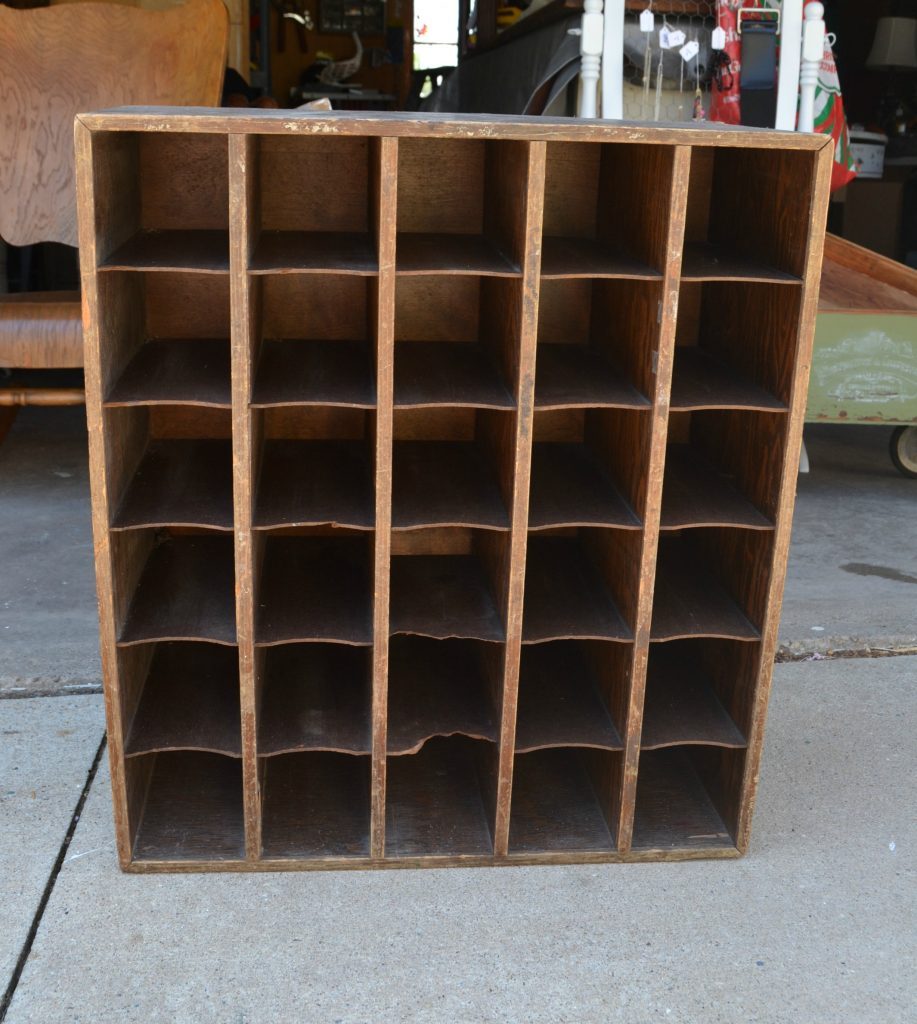 Isn't it perfect?
Well, except for the broken shelves.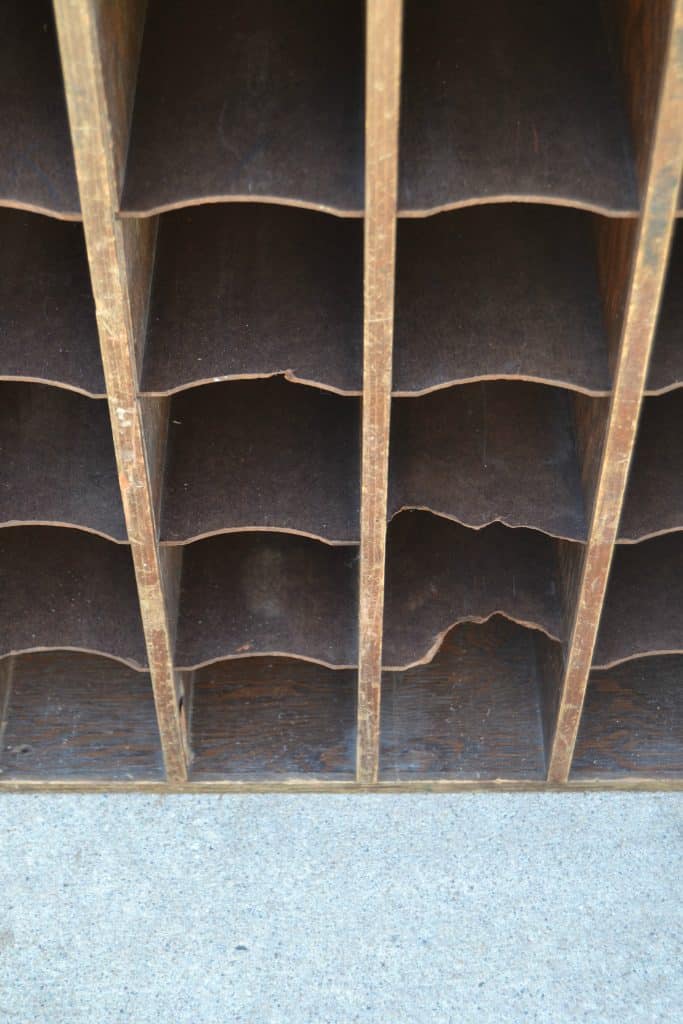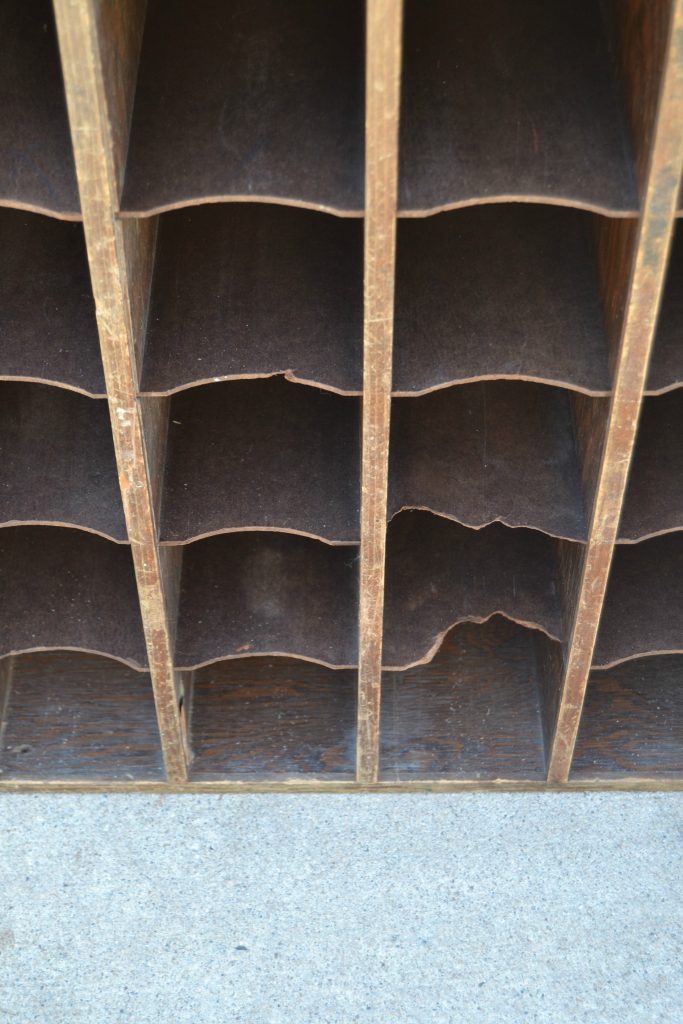 (Affiliate links are used in this post. You can read my full disclosure HERE.)
They were easy to fix. I took off the front trim of the entire box and the shelves just slid out. We cut a couple new shelves from thin plywood to replace the ones that were broken.
To give this cubby storage a fresh look, I set up my HomeRight Spray Shelter. This shelter is so nice to have on hand on windy days and days you just don't want to paint your grass and plants. 😉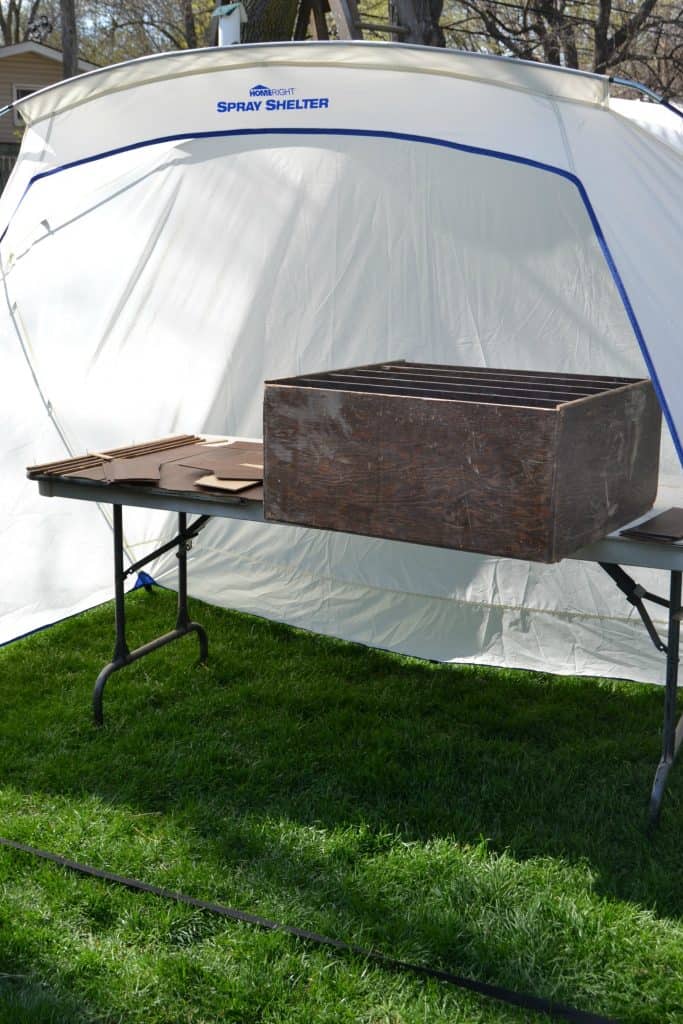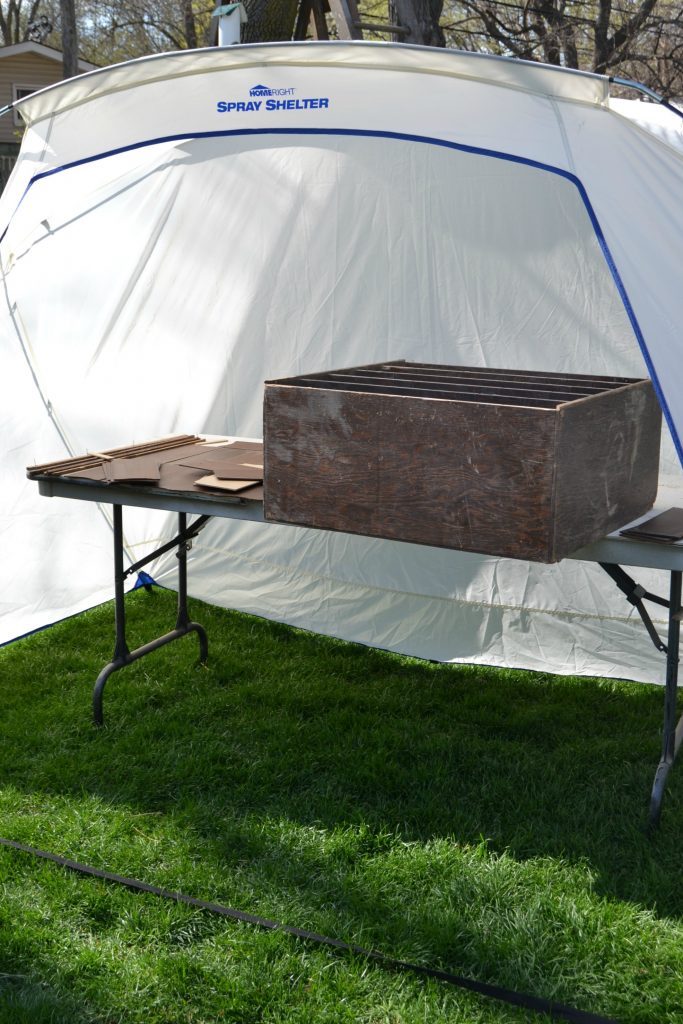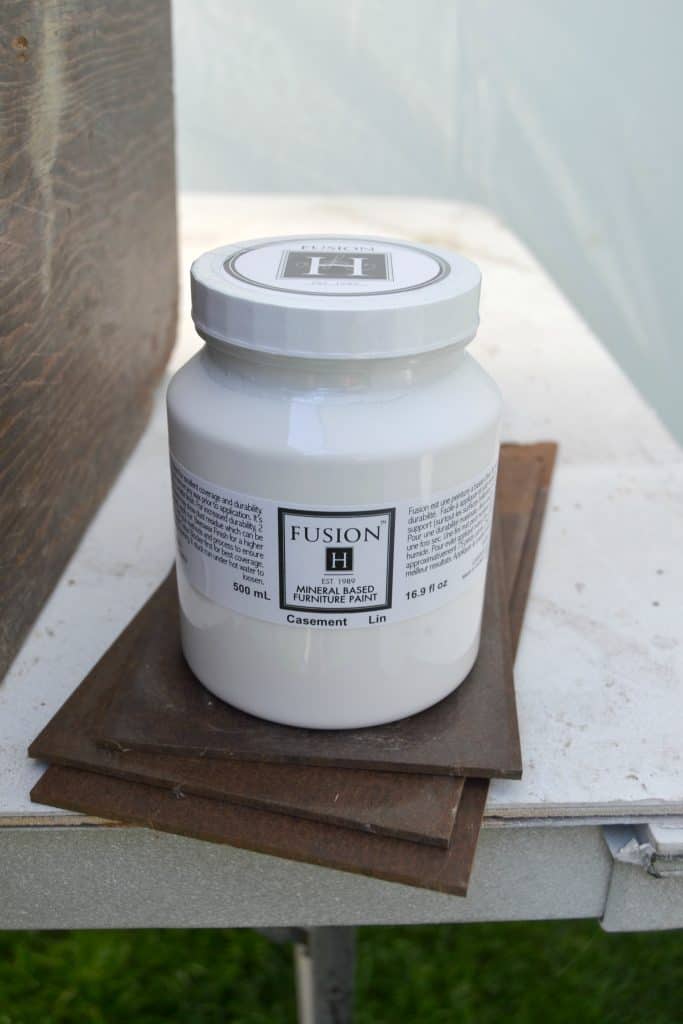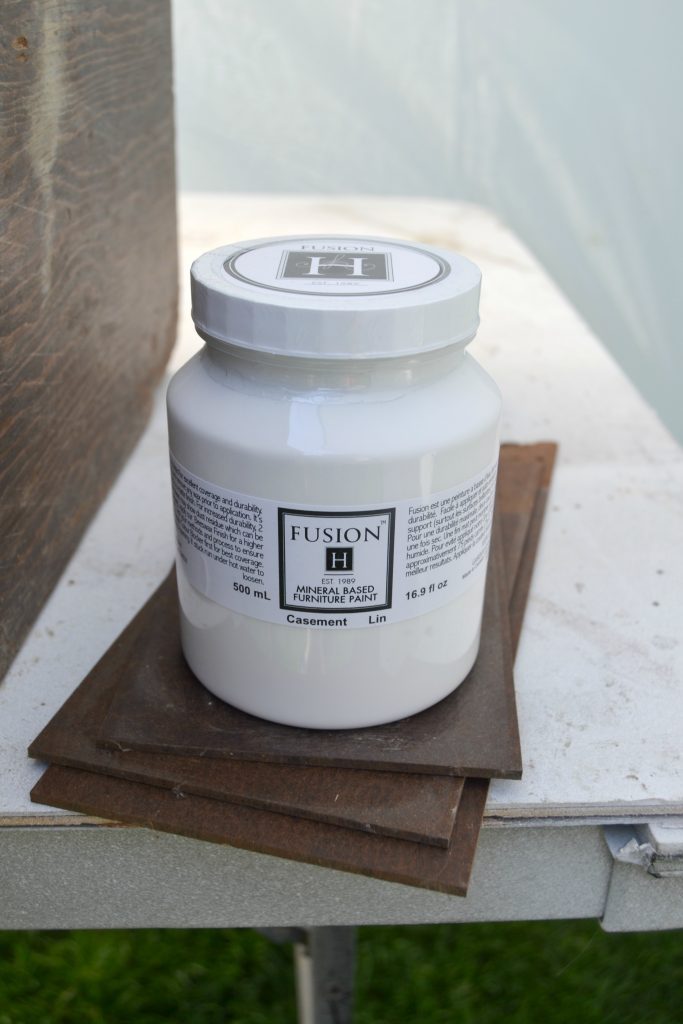 It was windy on the day we painted, but when you are under the Spray Shelter, the wind doesn't affect what you are doing. There have been so many times when I have needed to get some projects painted, but I couldn't because the wind was too strong. The Spray Shelter makes it possible in all kinds of weather. Now, I don't have to look at the forecast to paint. I just set the shelter up and get my work done. I love this thing!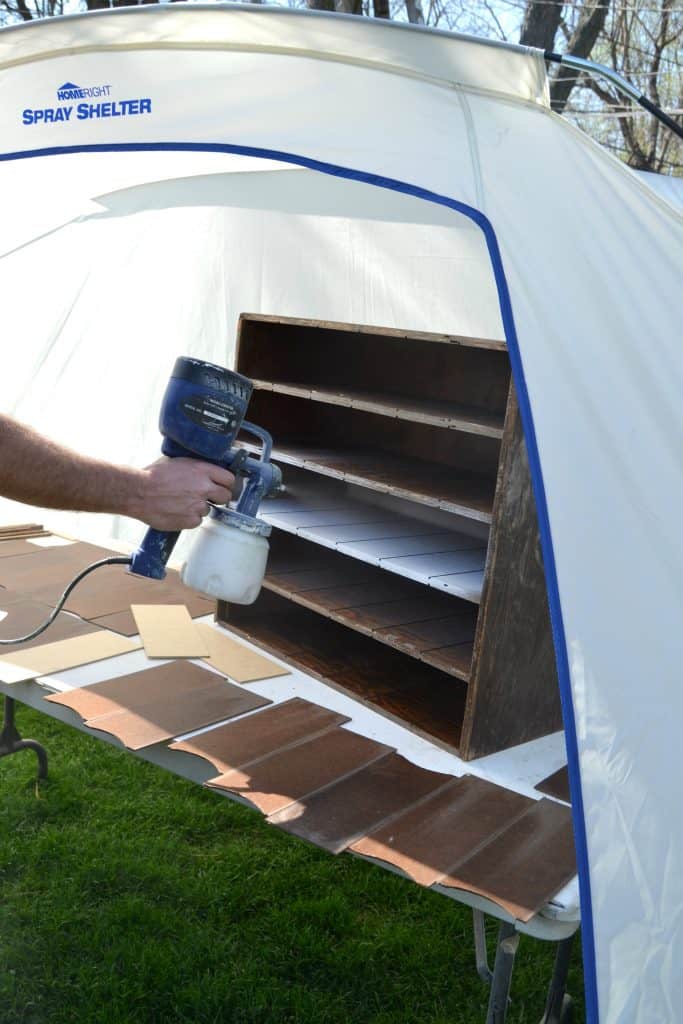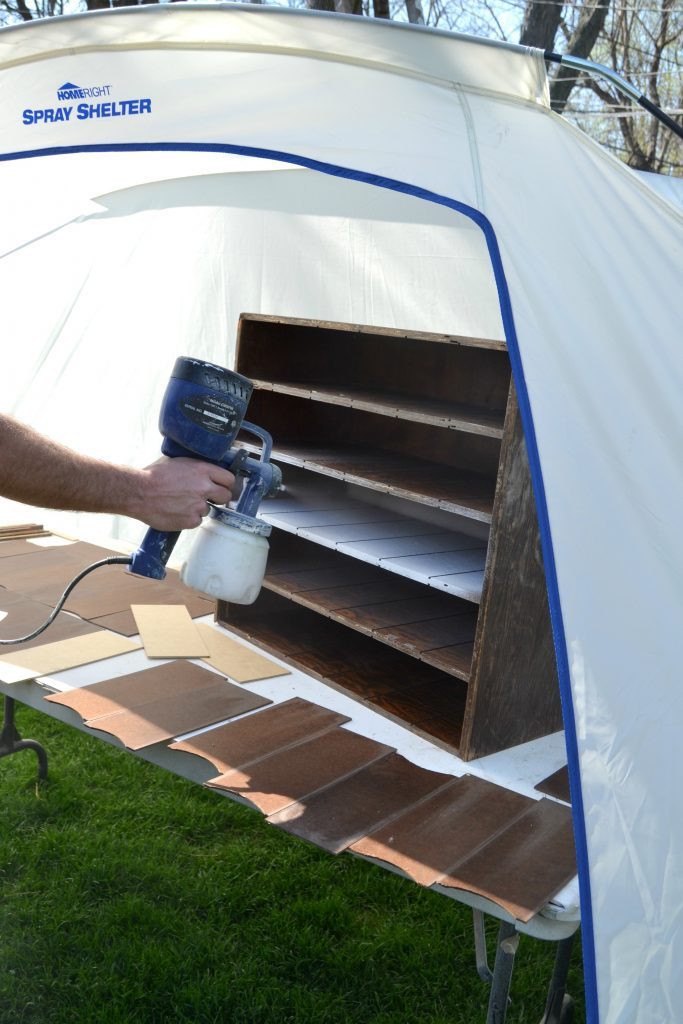 Not only is the shelter great, but the HomeRight Finish Max Sprayer is perfect for projects like these that have nooks and crannies to paint. It would have taken me days to paint this piece by hand.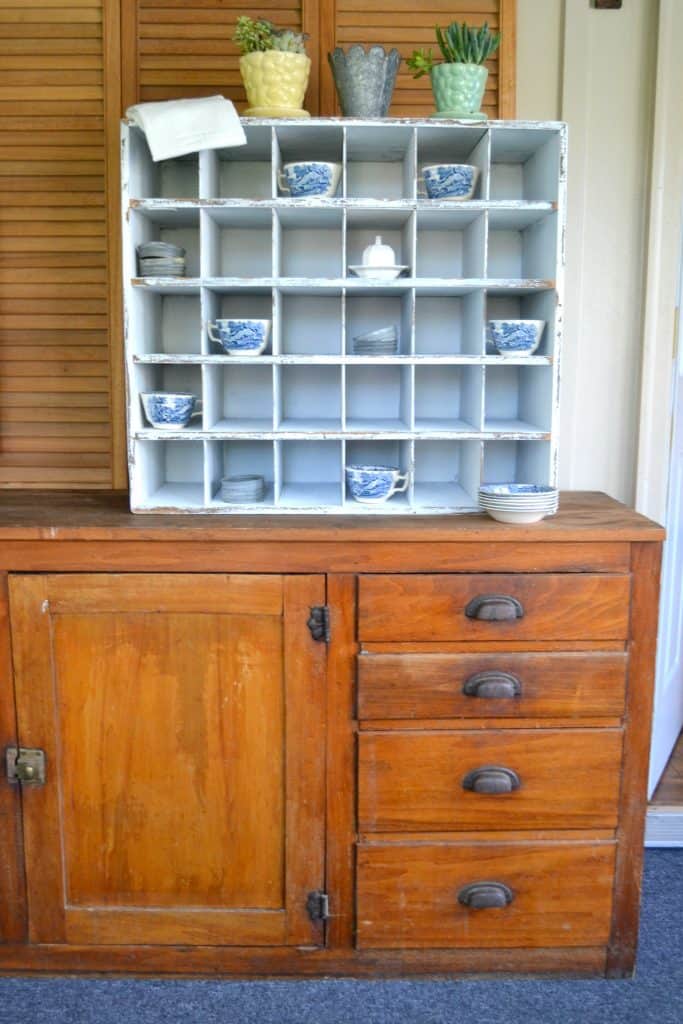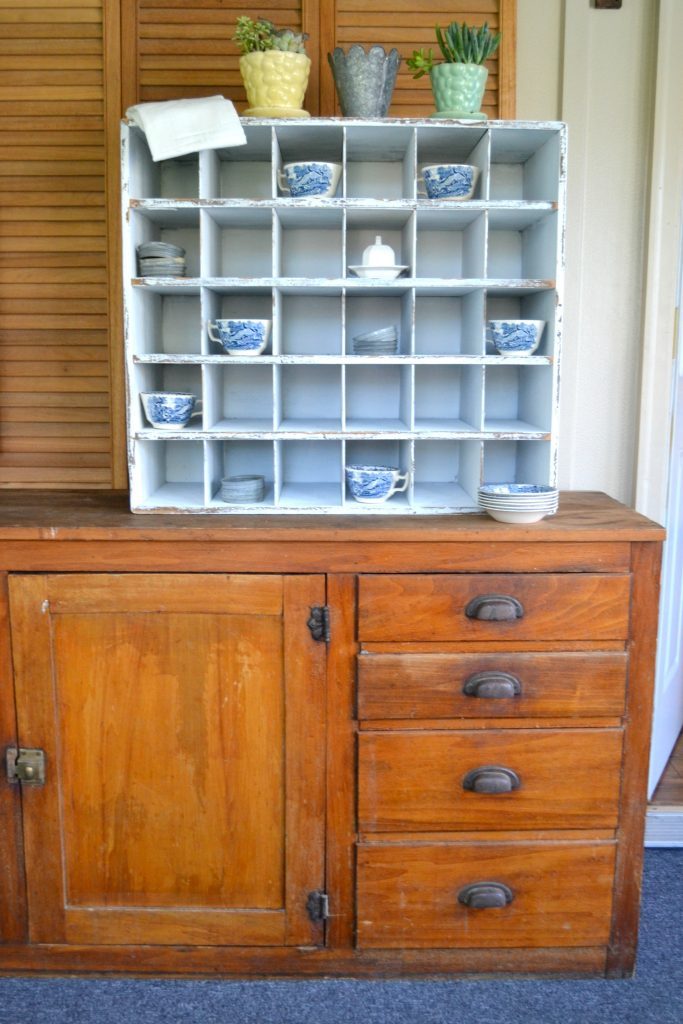 When we were putting the shelves back in, I turned them around so the fronts had the straight edge.
I liked it better.
This cubby storage is deeper than the Pottery Barn inspiration piece, but you can use as much or as little of the shelves that you want to.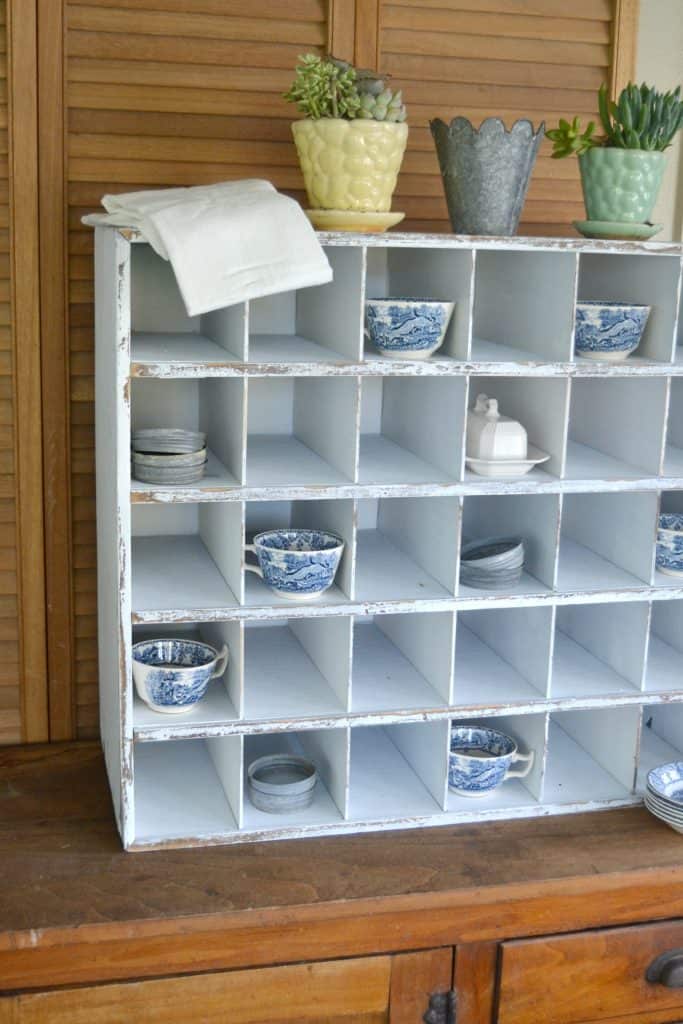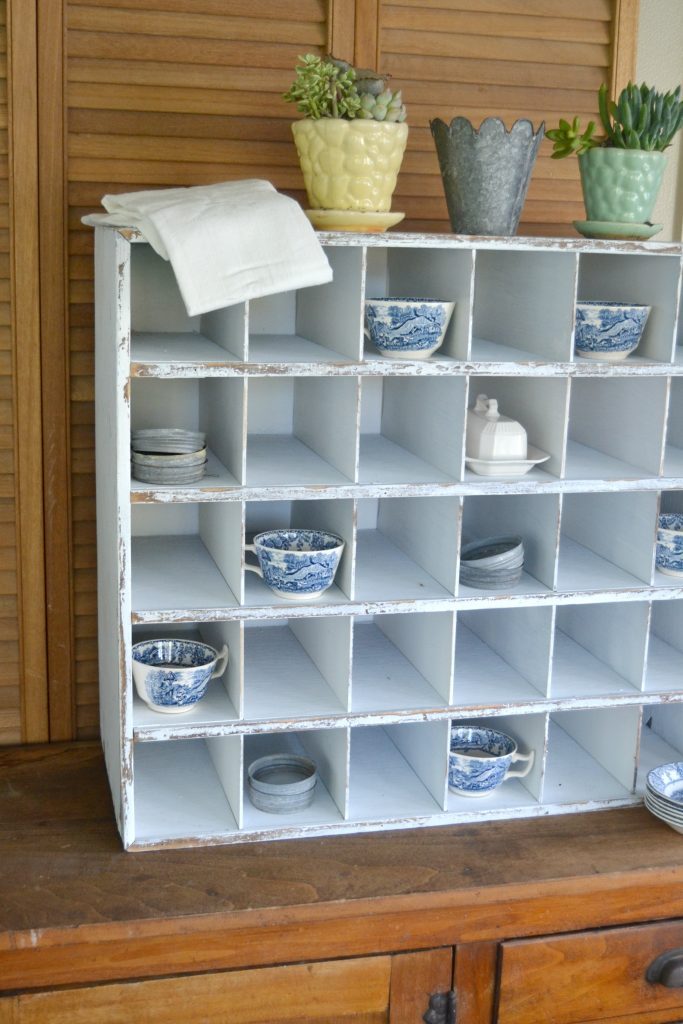 You can't even tell which shelves were replaced.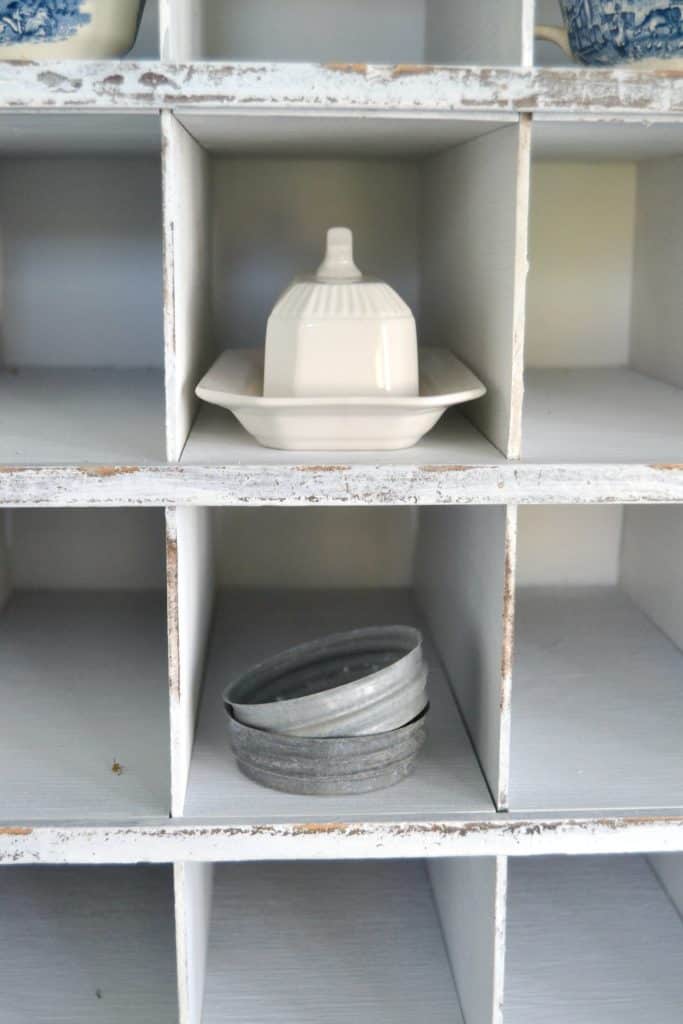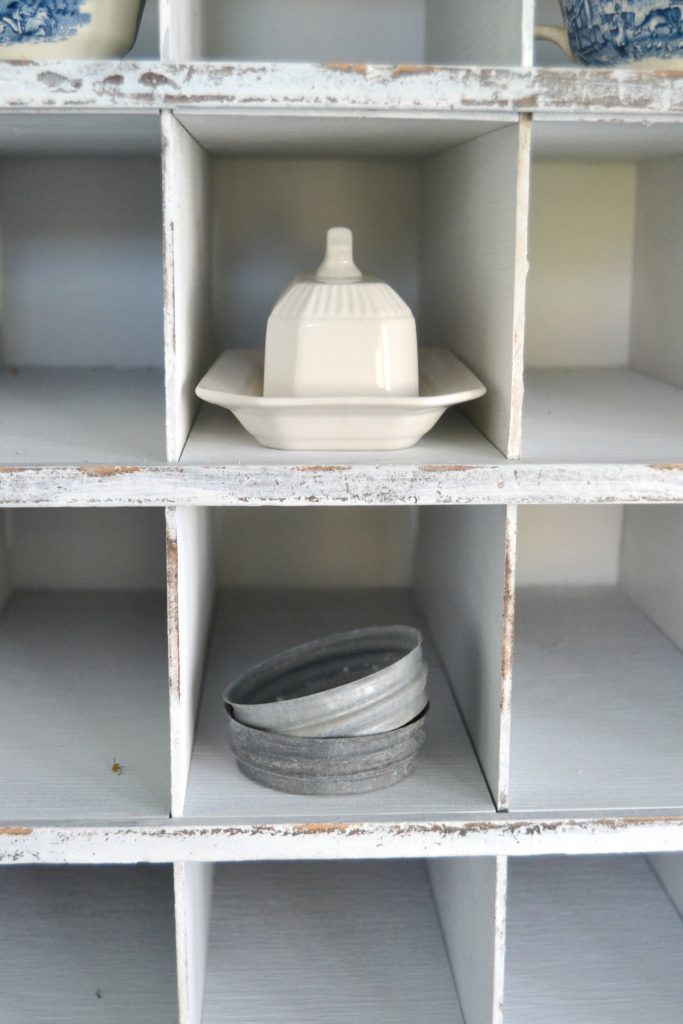 Of course, after the paint dried, I used my orbital sander to rough up the edges and sides a bit.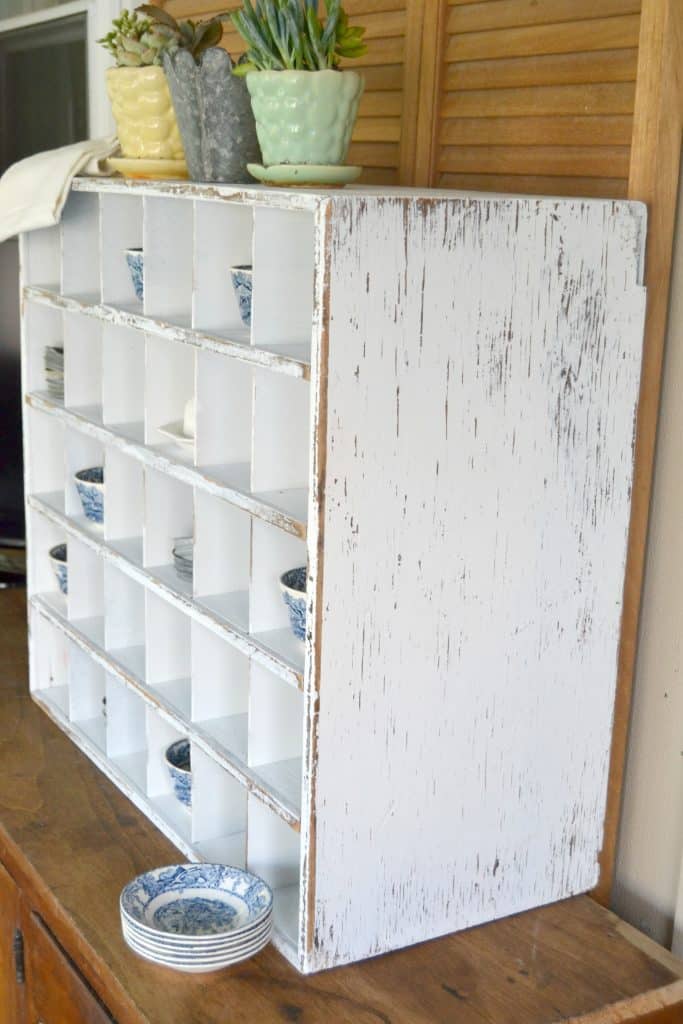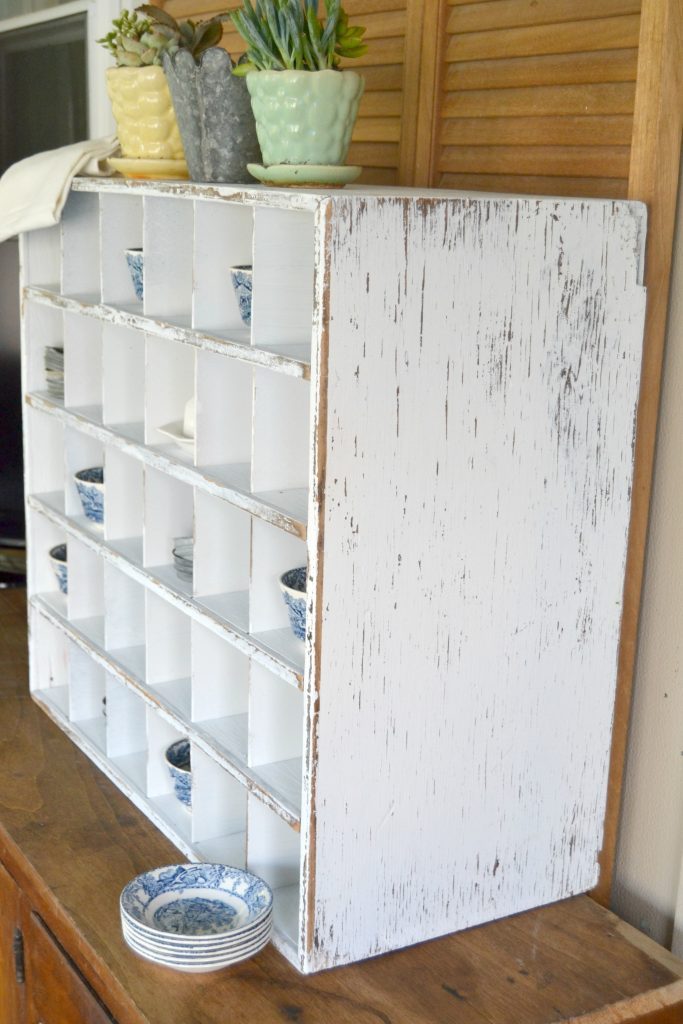 After I had the shelter set up, I literally took 20 minutes to have this piece painted, put back together and sanded. If I would have painted by hand, it would have taken hours.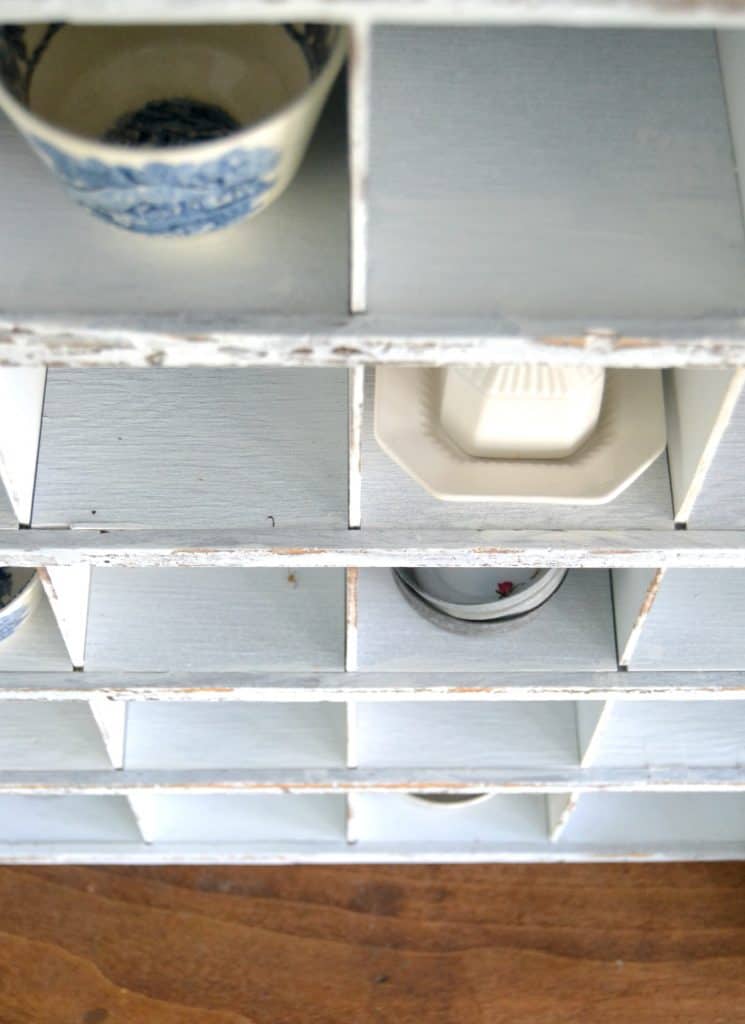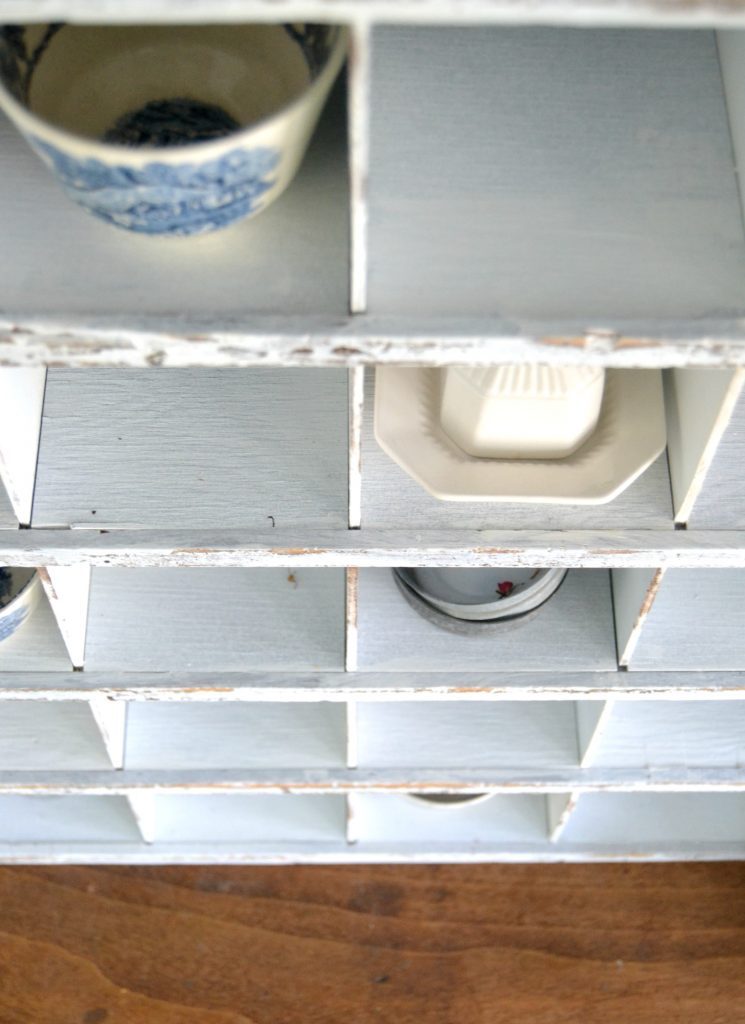 I love this piece! It can be used for so many things.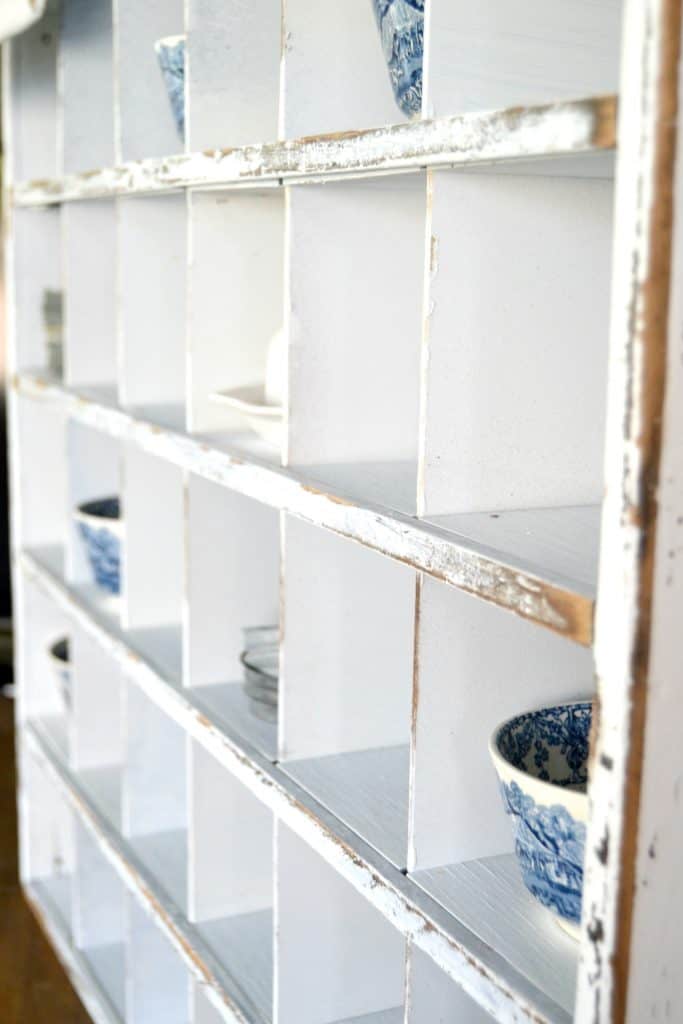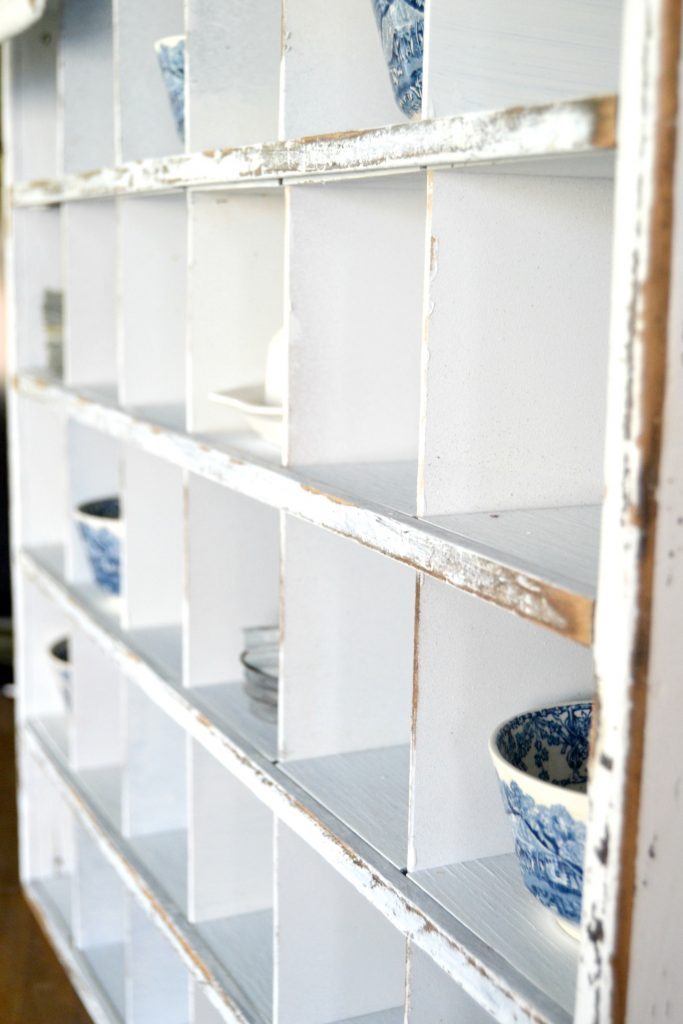 This Cubby Storage Pottery Barn Knock-Off is perfect for the dishes my mom decided she didn't want anymore. (SCORE!!!!) She used to hunt for these pieces when I was little. I think they are so pretty and I am happy to have them at my house now. 🙂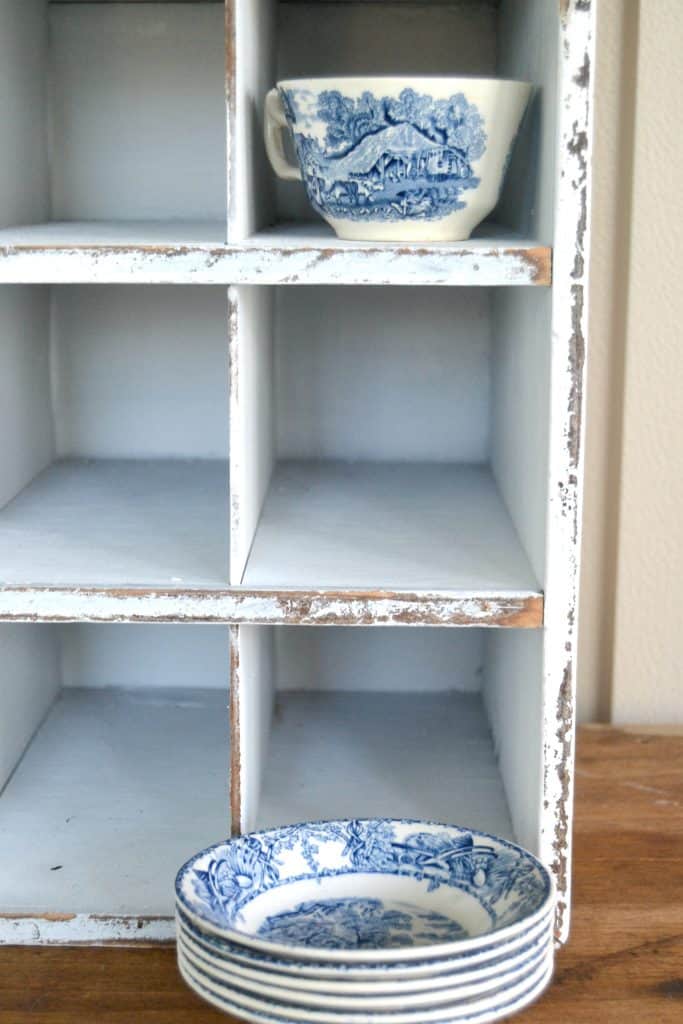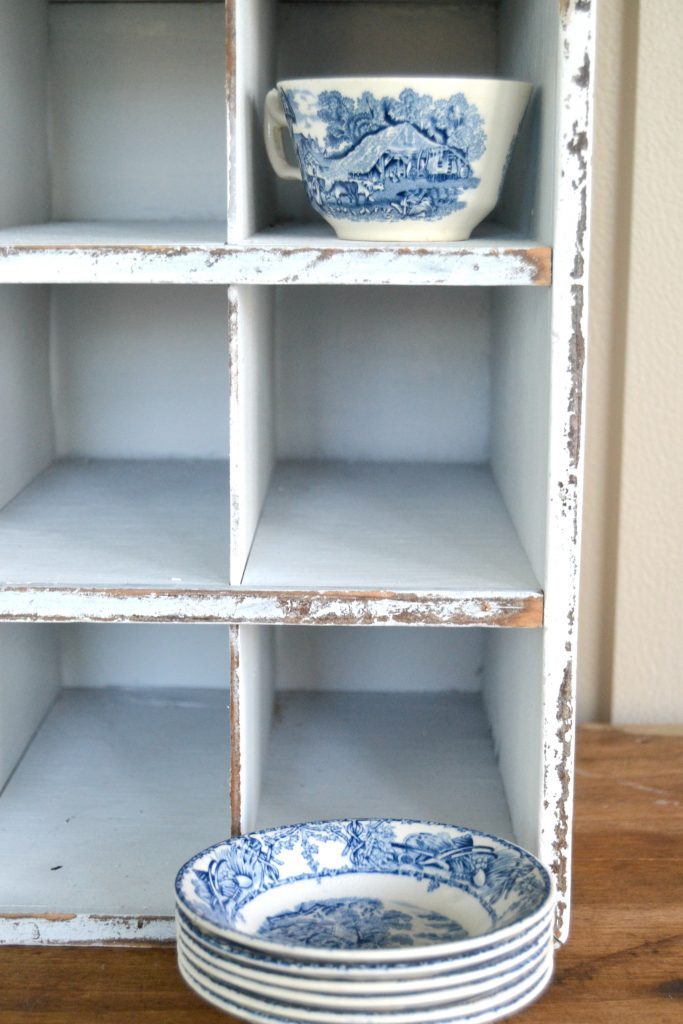 Knock-off projects are a lot of fun. I find many pieces that inspire a lot of my projects. Knock-off projects give you the item you want while saving you tons of money in the process. All you need is a little creativity and some elbow grease to make your decor dreams a reality.
Cubby storage comes in all shapes and sizes. I found some great options online if you can't find a piece to make over:
PIN THIS POST!


If you liked this cubby storage post, you will also like these posts: