Looking at homes and yards and the way other people decorate and landscape is a lot of fun. I usually come away with some great ideas for us to try in our home and yard. I don't see many blog tours of the outside of blogger's homes so I was super excited when Tara from Lehman Lane asked me to join this group of blogging friends to bring you our Summer Outdoor Tour. We have teamed up to give you a little glimpse into what the outside of our homes look like.
For us, the outside of our home is just as important as the inside. We work in the yard just as much as we do on the inside of the house. This Summer Outdoor Tour 2016 is going to show you some of my favorite spots in our yard.
Let's start this Summer Outdoor Tour with a view of the front of our home.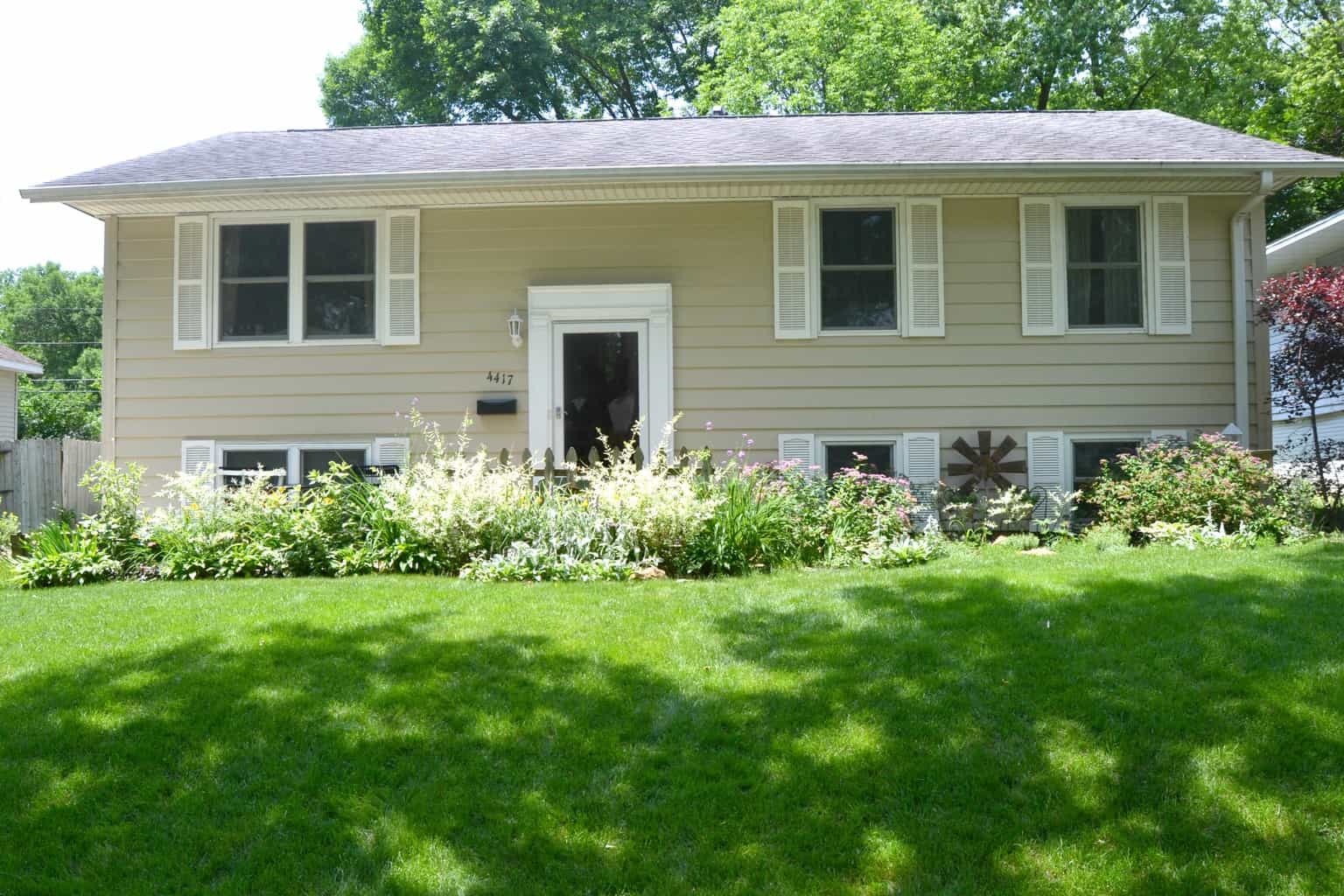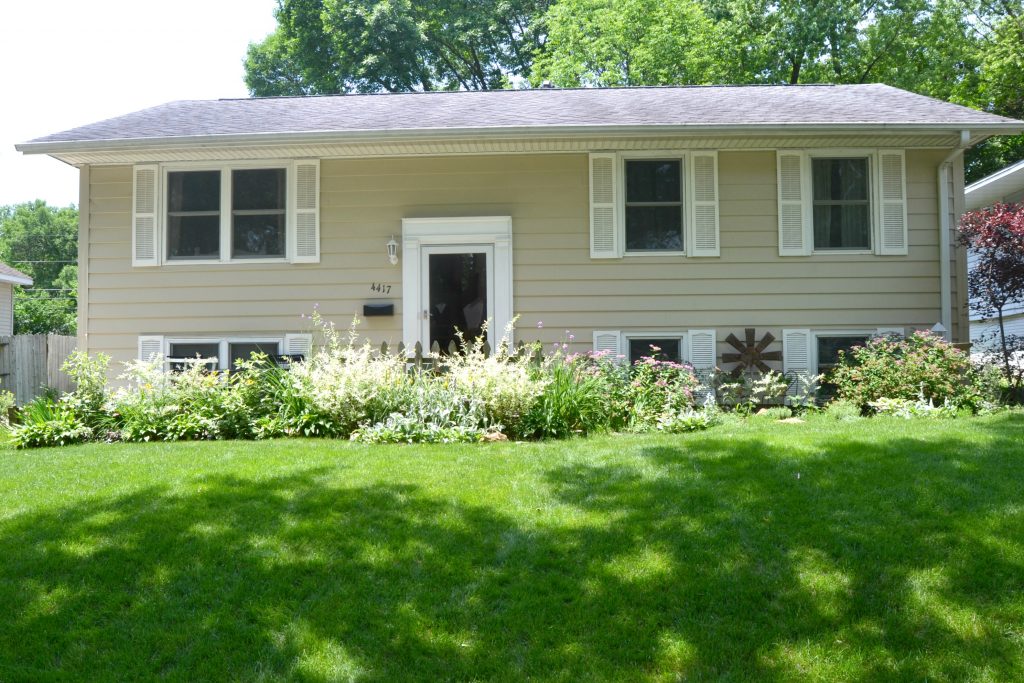 When we bought the house, it was a mint green color. We changed the color and added a new front patio/porch at the front door. We have also added a TON of new plants to the front of the house.
This year, we bought a lot of new plants for the right side of the house. We wanted to fill this area with plants and we can't wait to see how it matures over the next few years.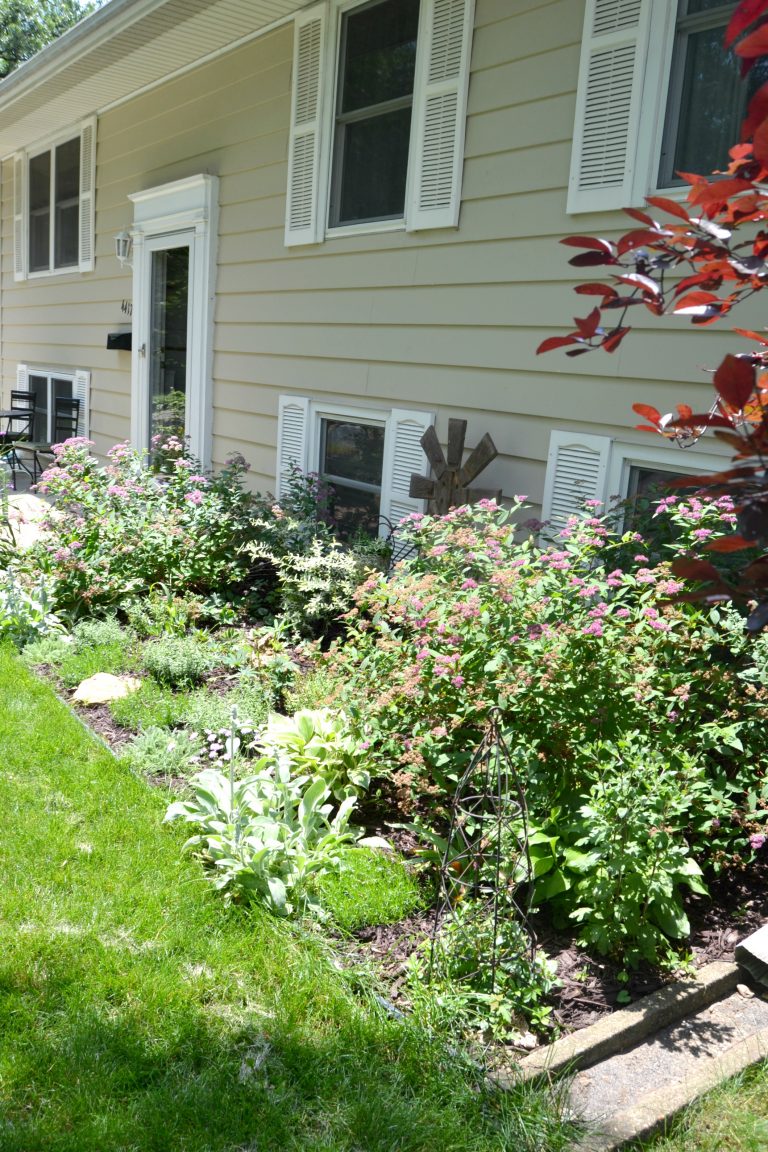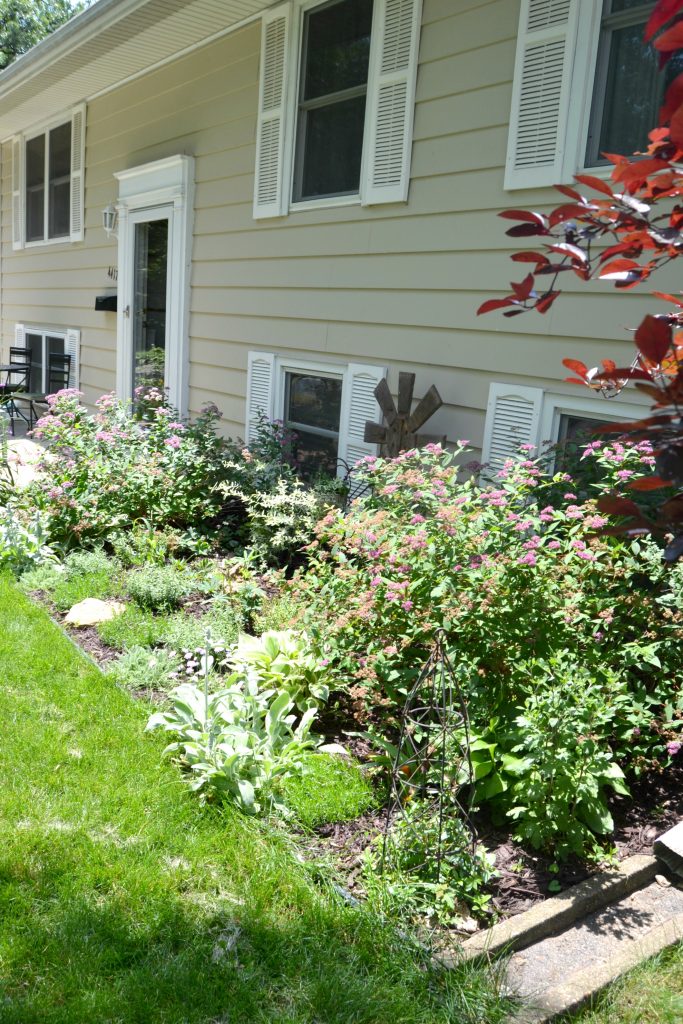 On to the back.
This is a wide view of some of my favorite parts of our back yard.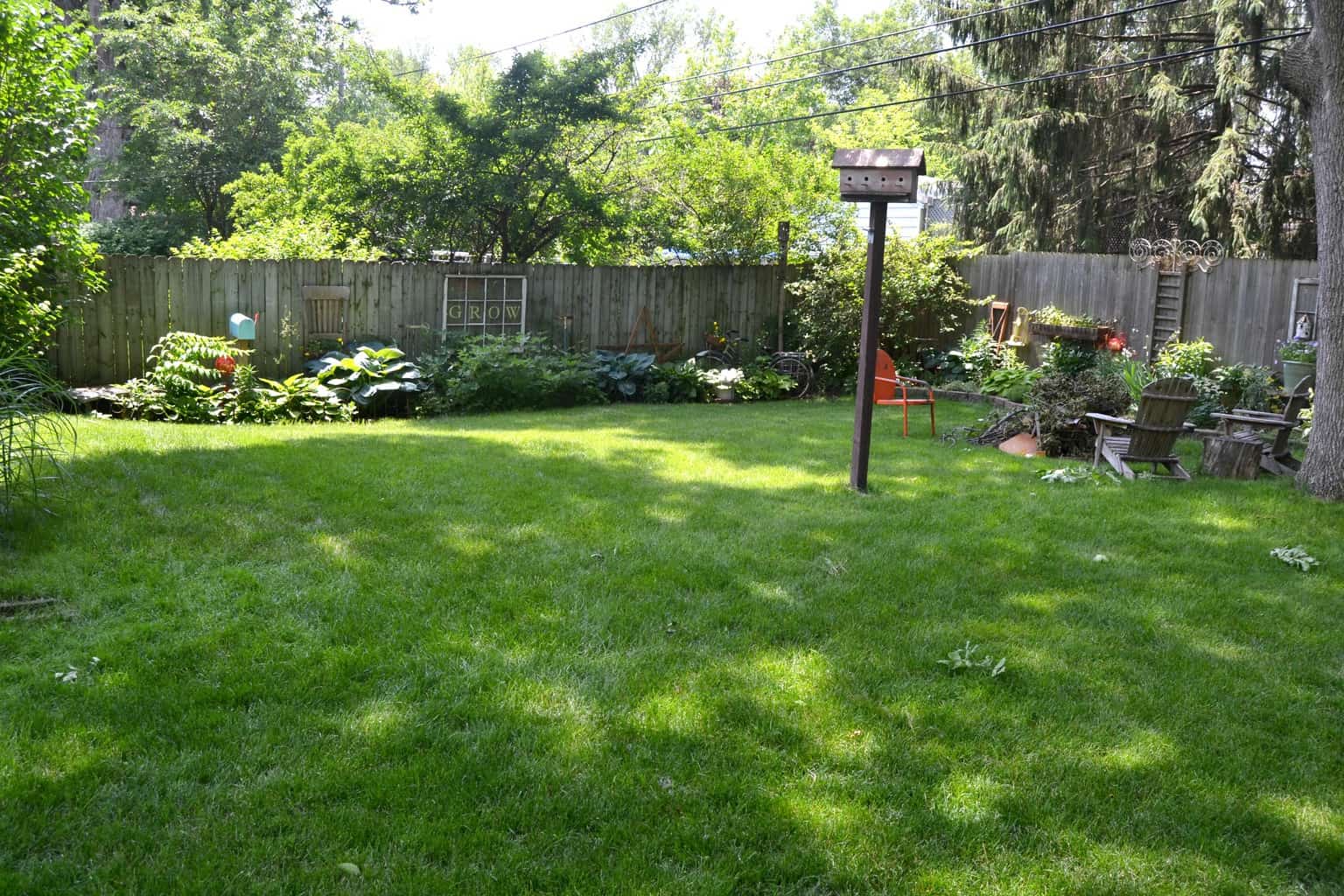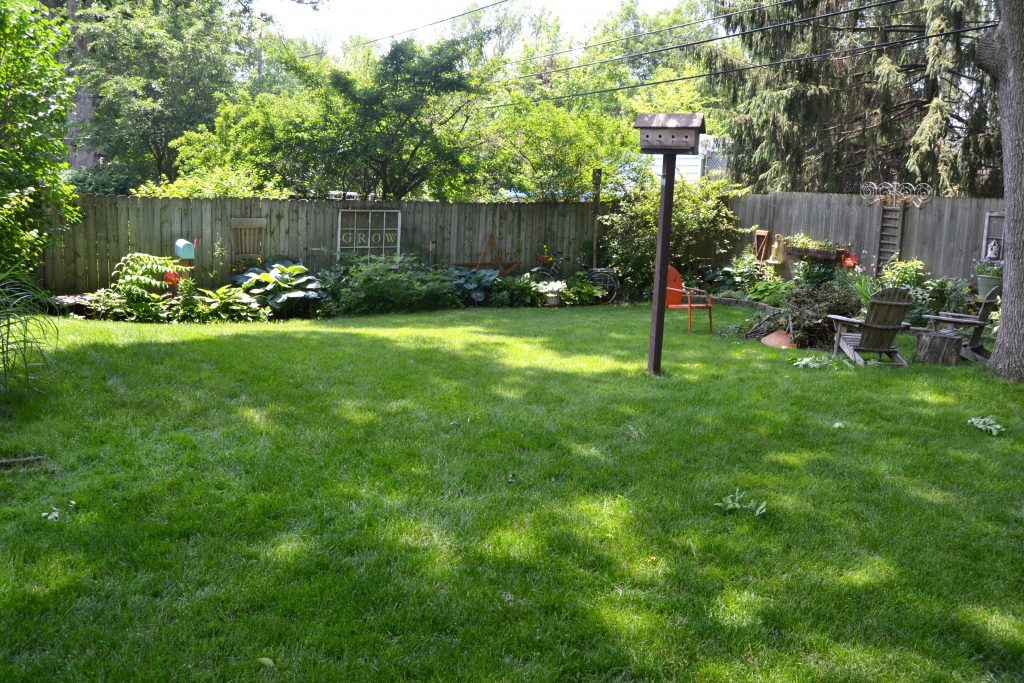 We use old mailboxes to hold garden tools.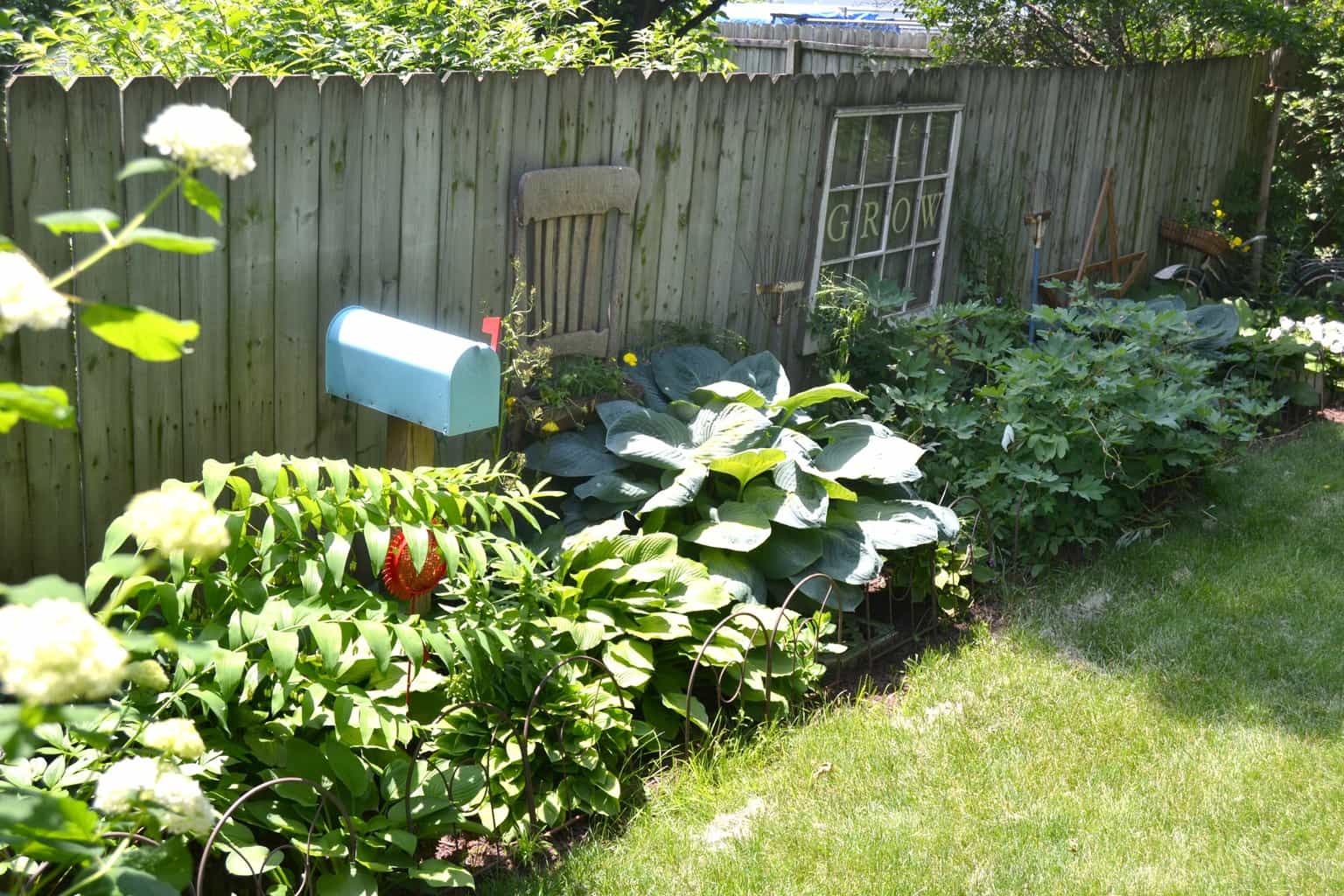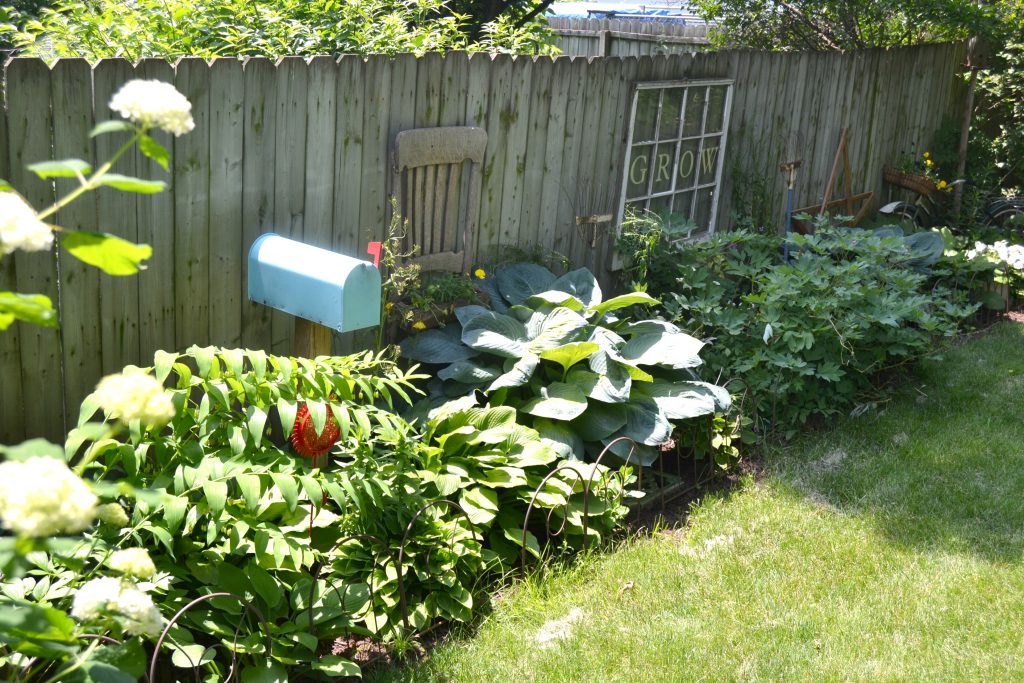 Broken rocking chairs become planters.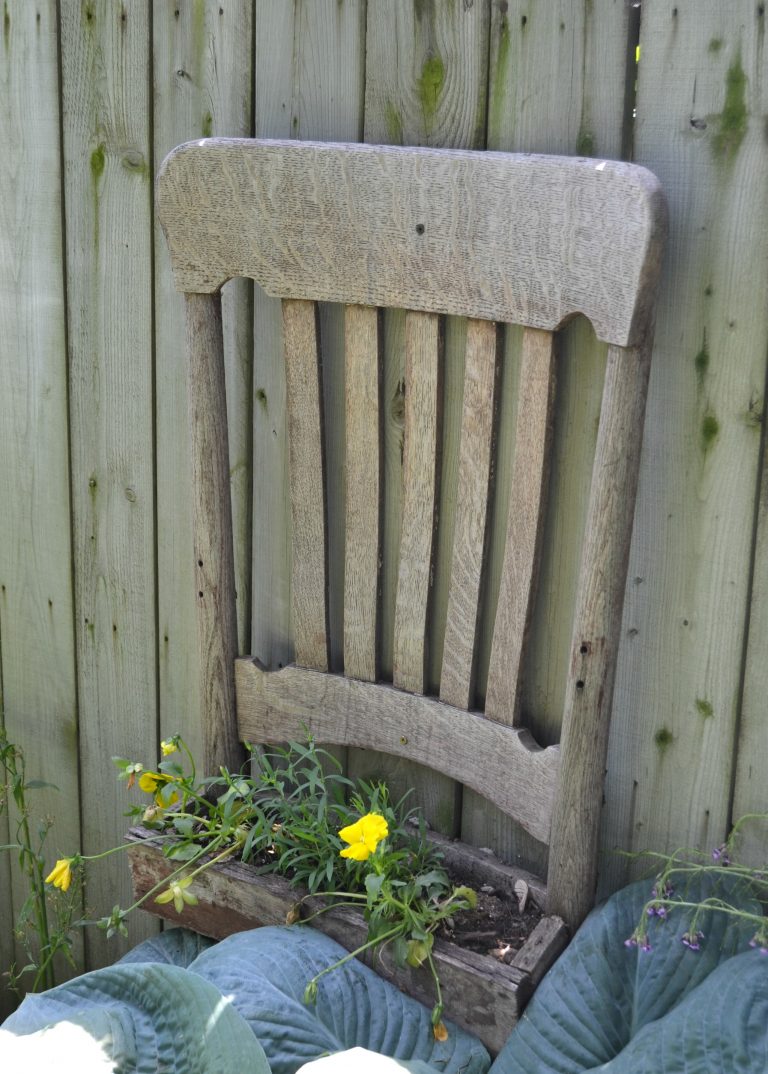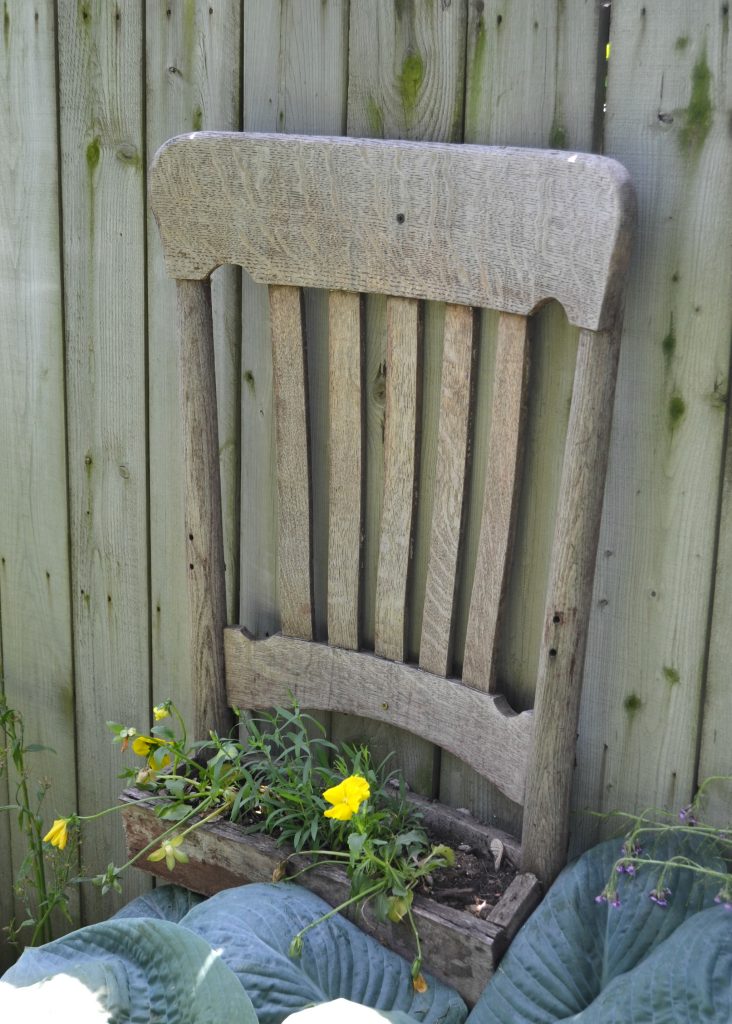 And, old windows make the best art on our fence.
This particular window also provides motivation for our plants. 😉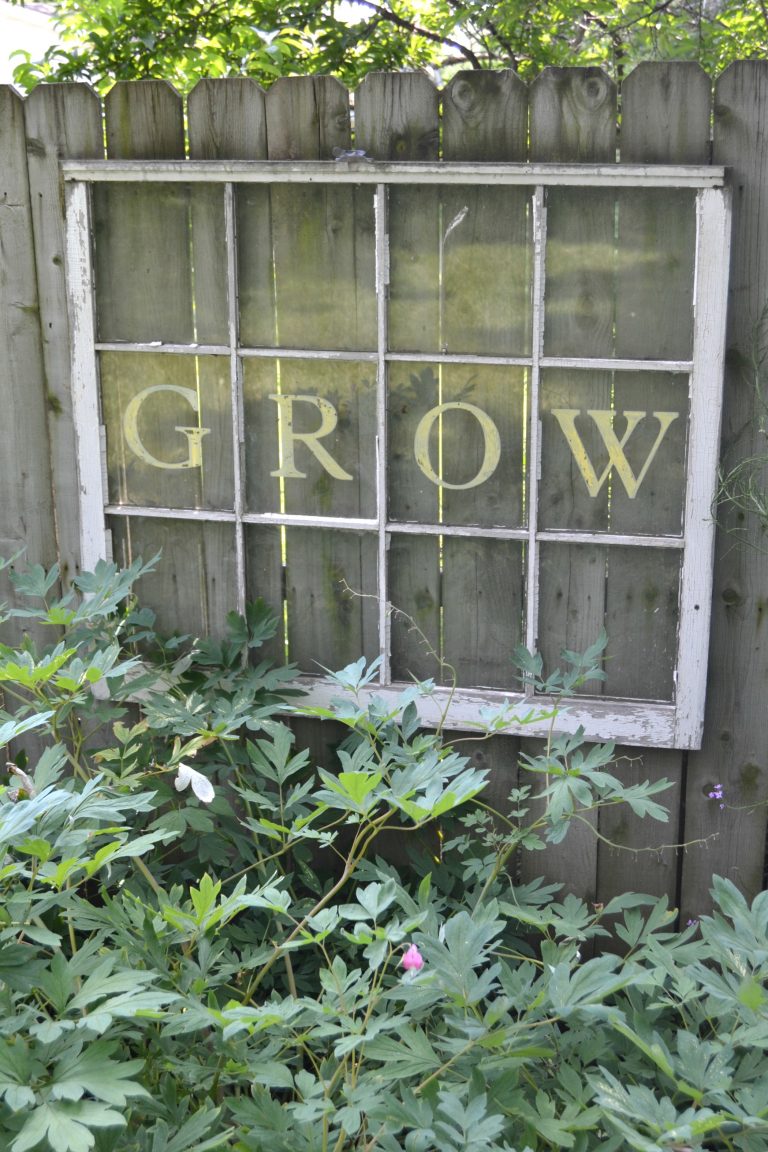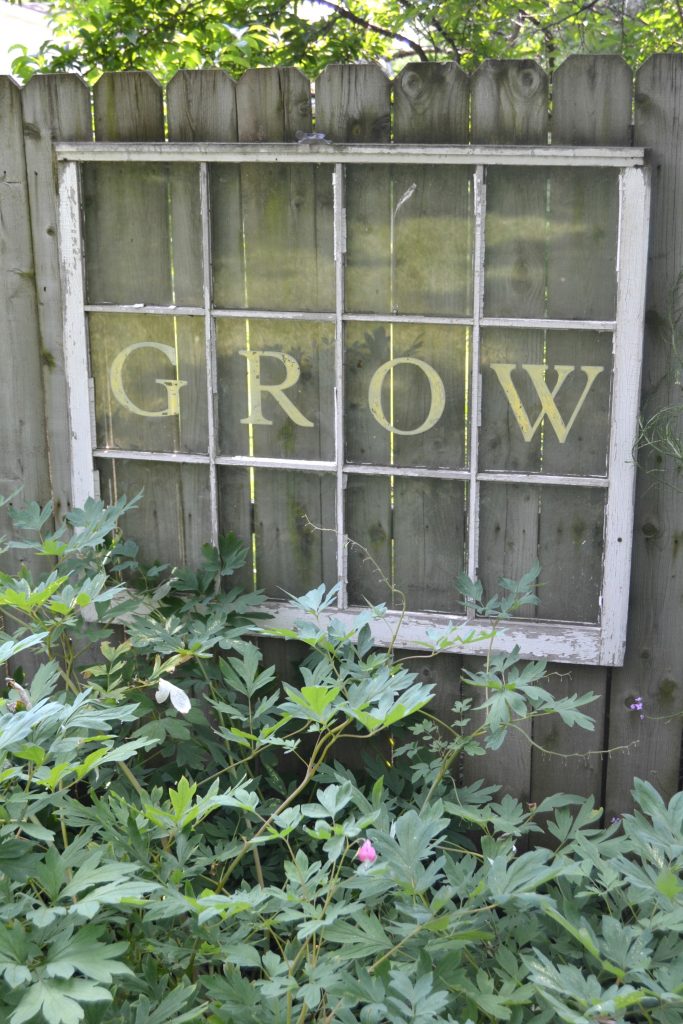 Vintage bikes make the perfect spot to grow flowers.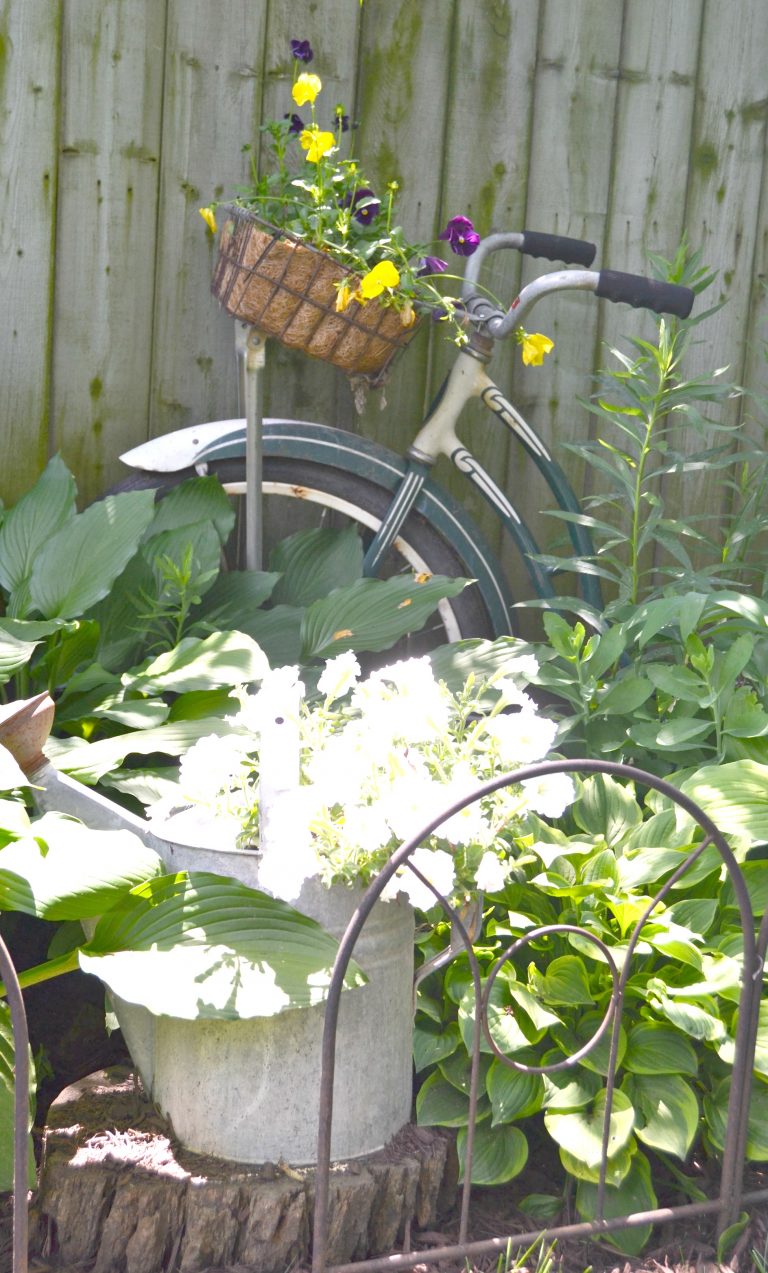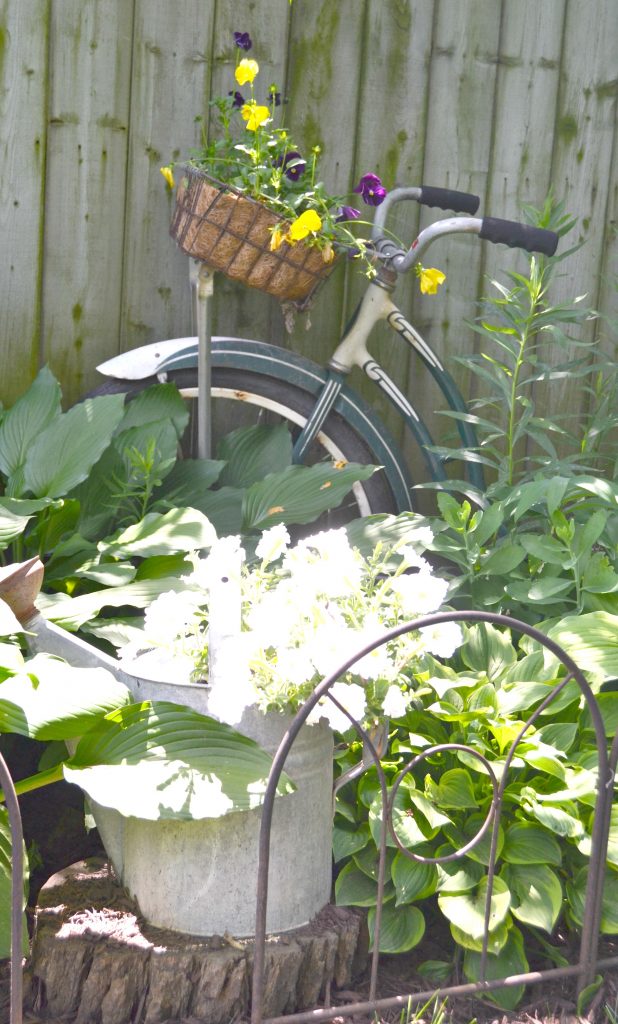 And, crooked bird houses add some whimsy to chippy trellis'.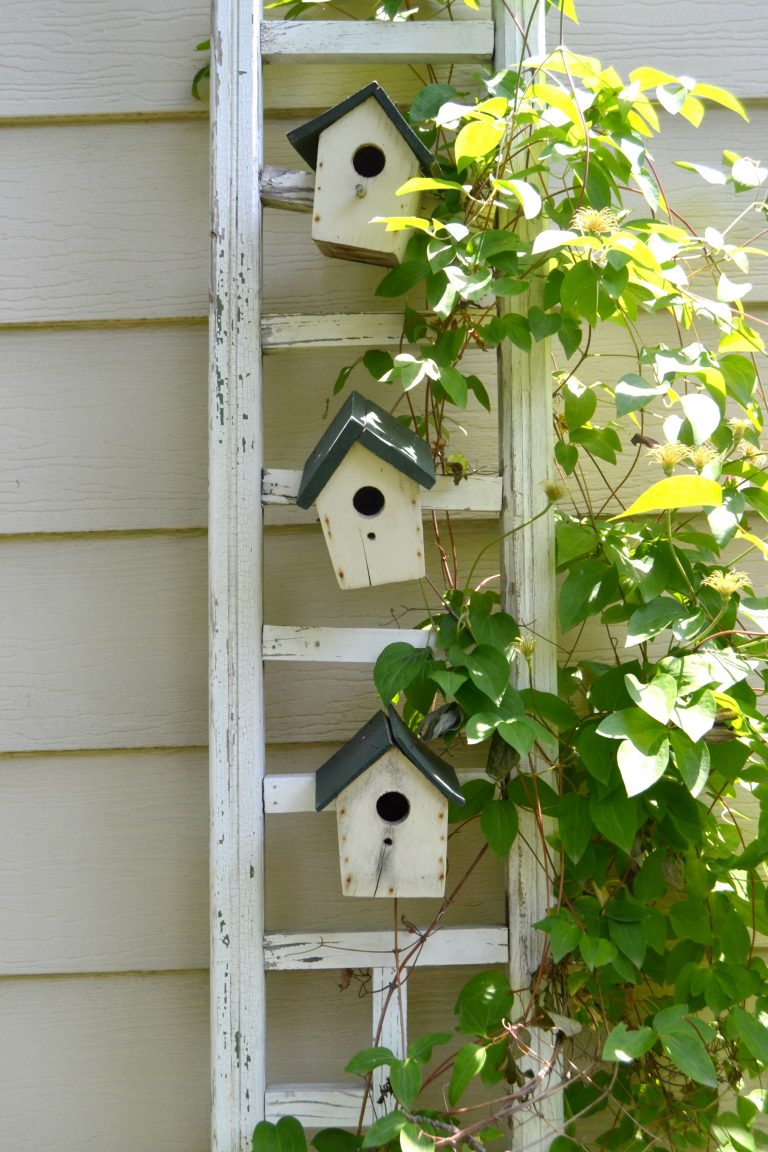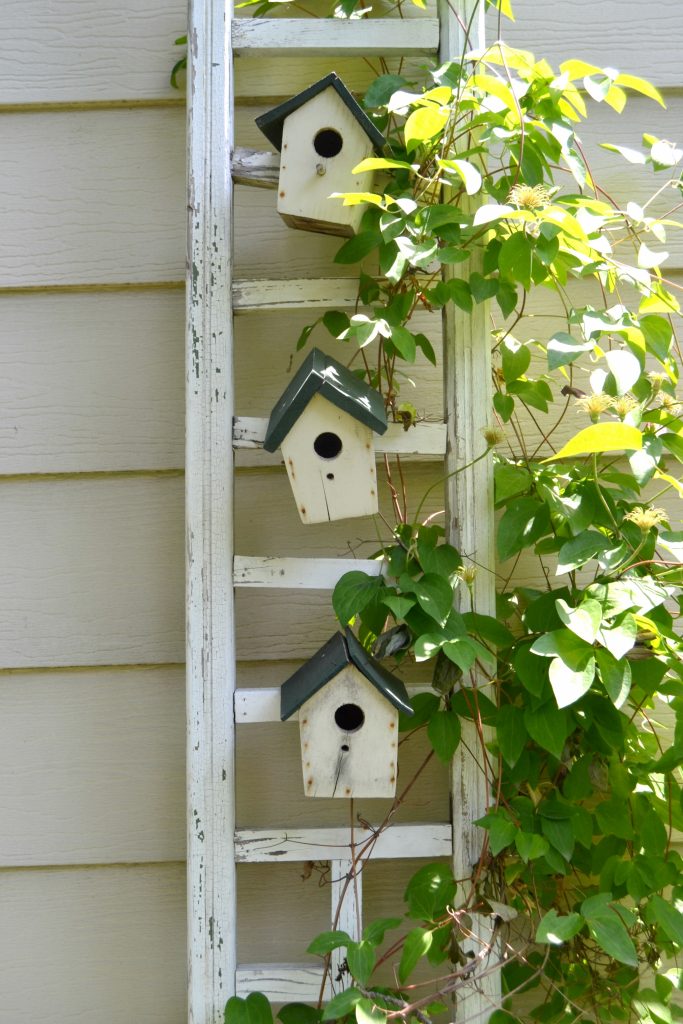 This $3 crusty, wobbly bench was the perfect addition behind our garage.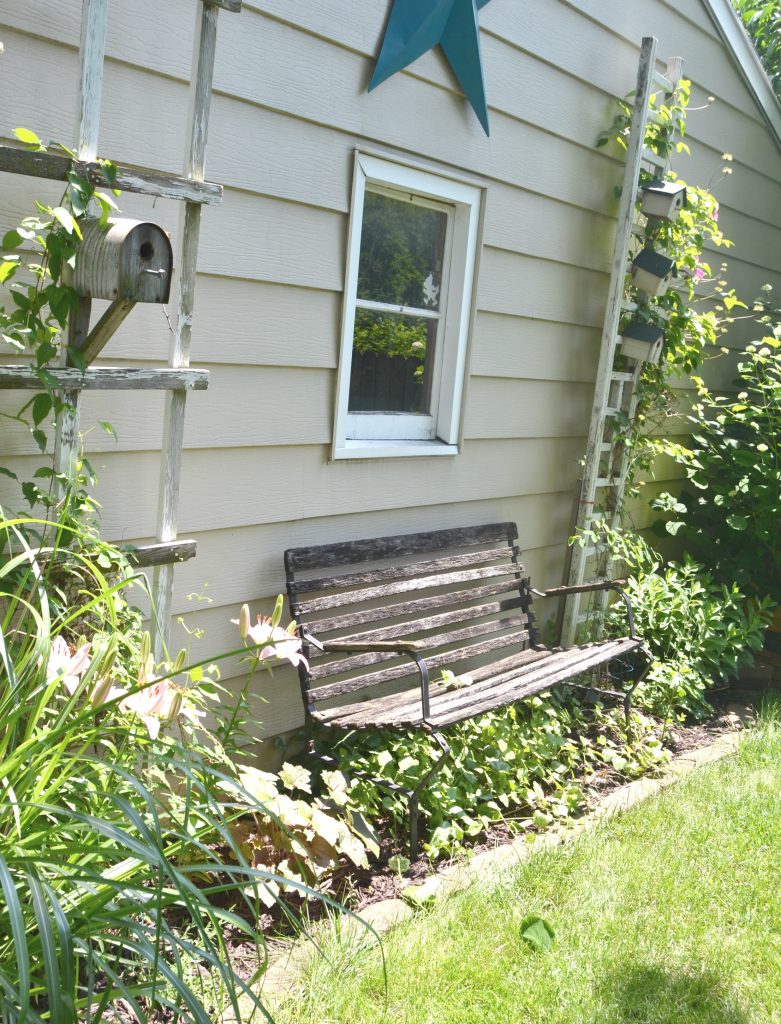 And, these huge windows were exactly what I was looking for for the side of our garage. We just brought them home from a barn sale and I am hoping to add some window boxes full of flowers to them.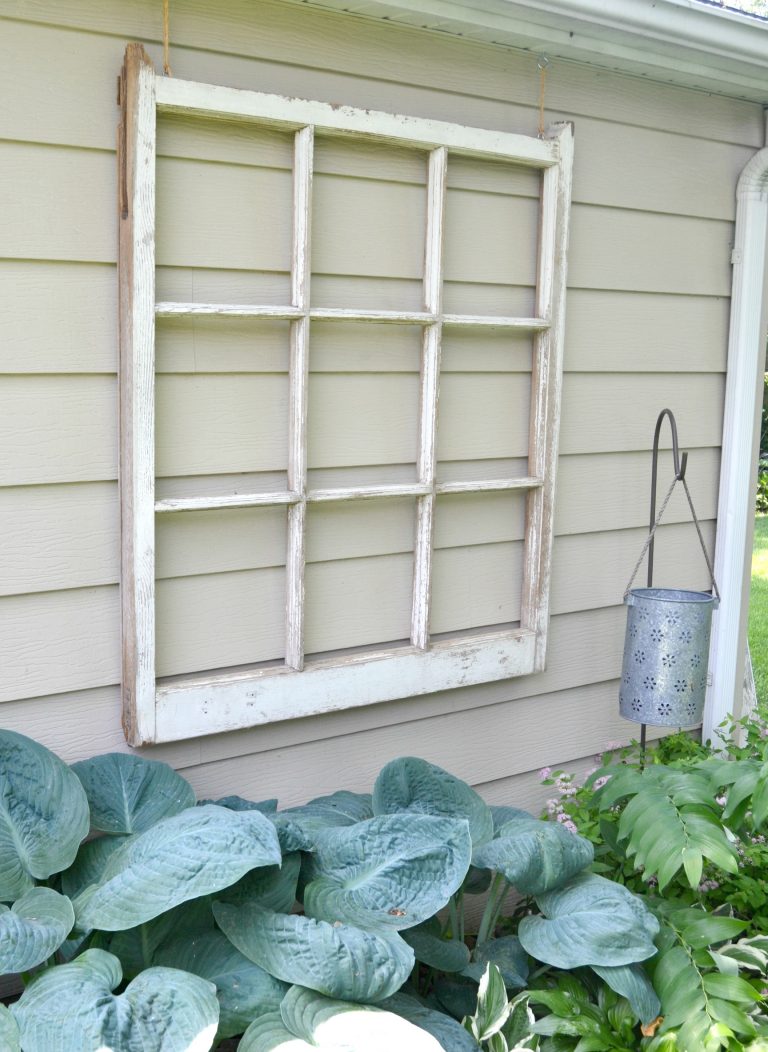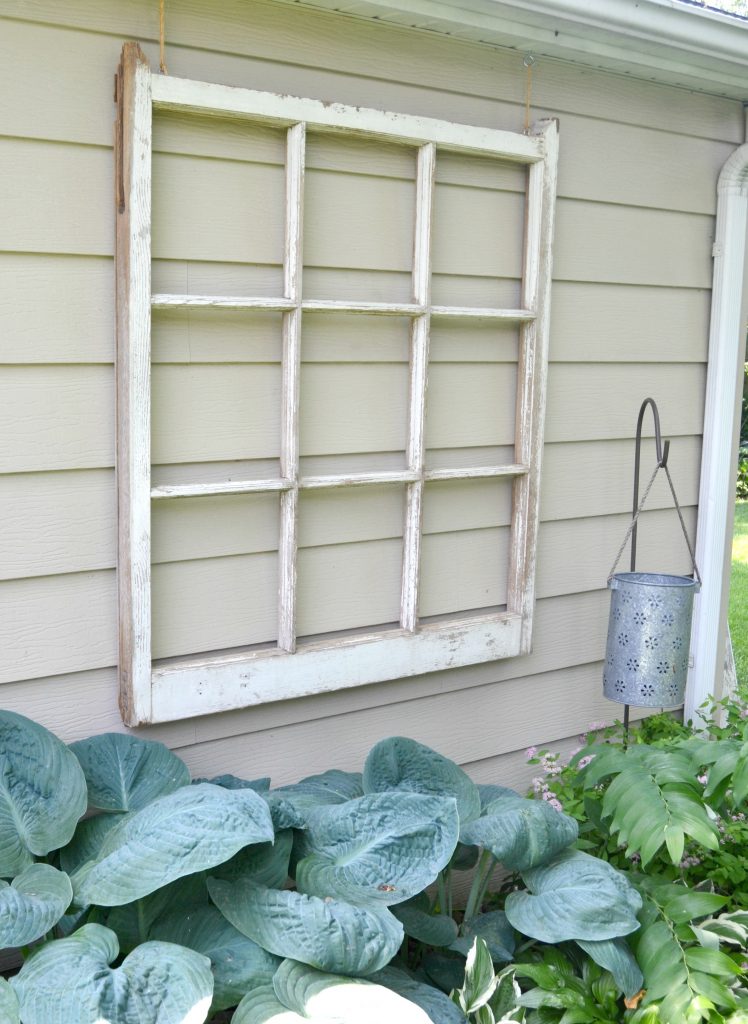 This area in our yard is always evolving. We keep adding, moving and taking out plants as it needs it.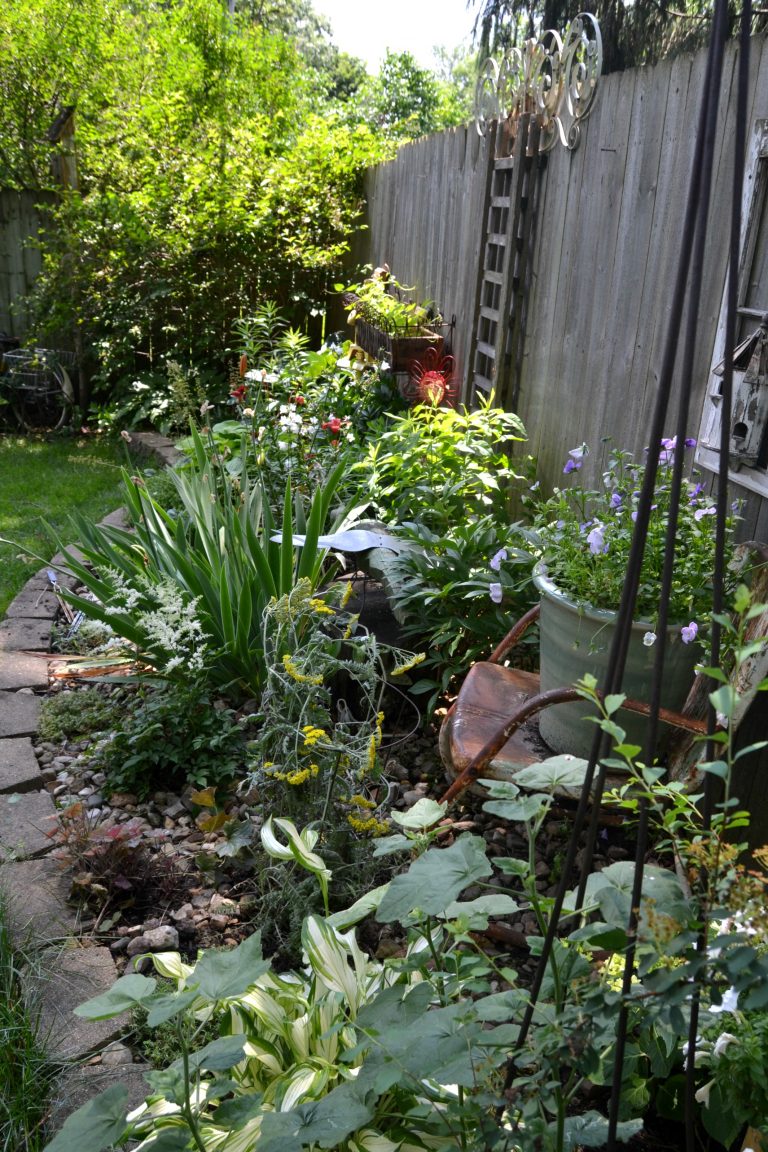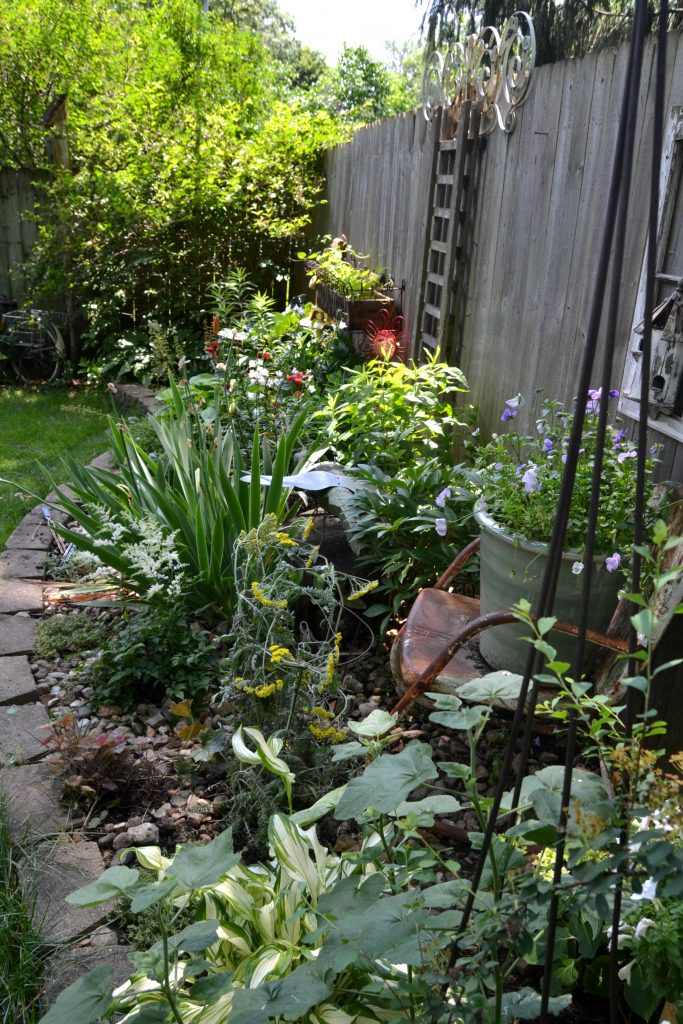 A rusty chair, a big pot of flowers, and an old window frame with a couple of bird houses is all we needed in this corner.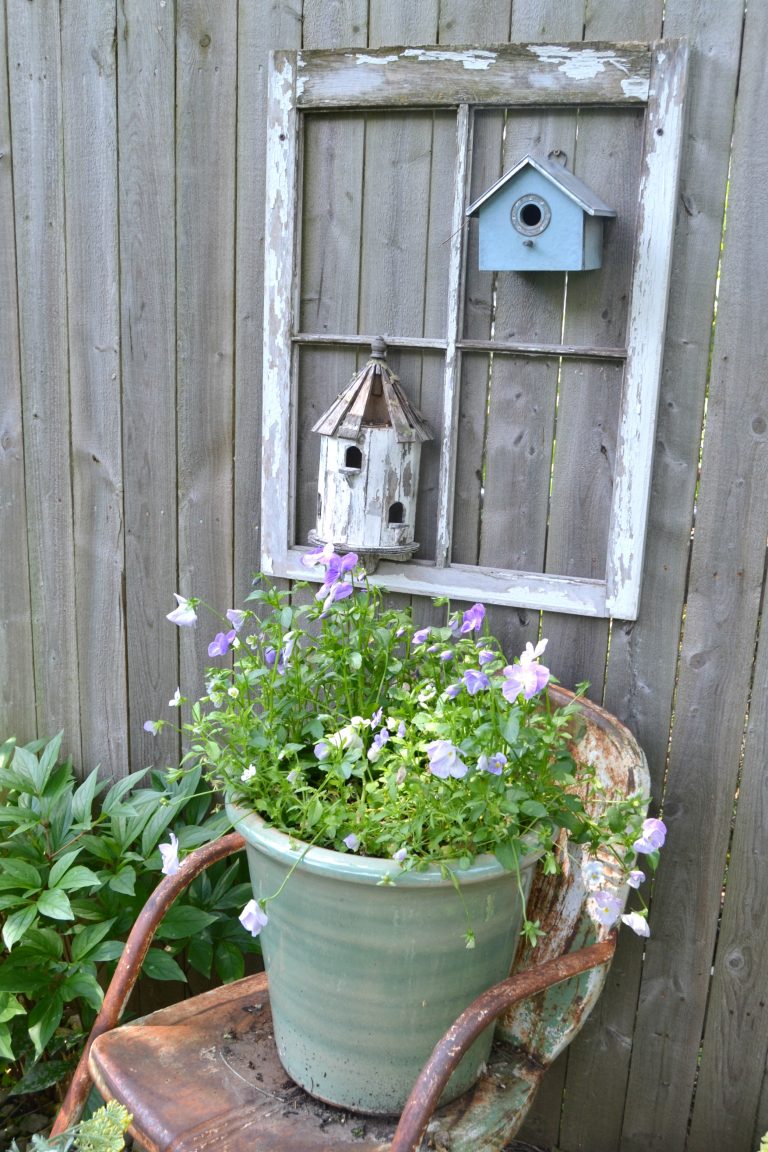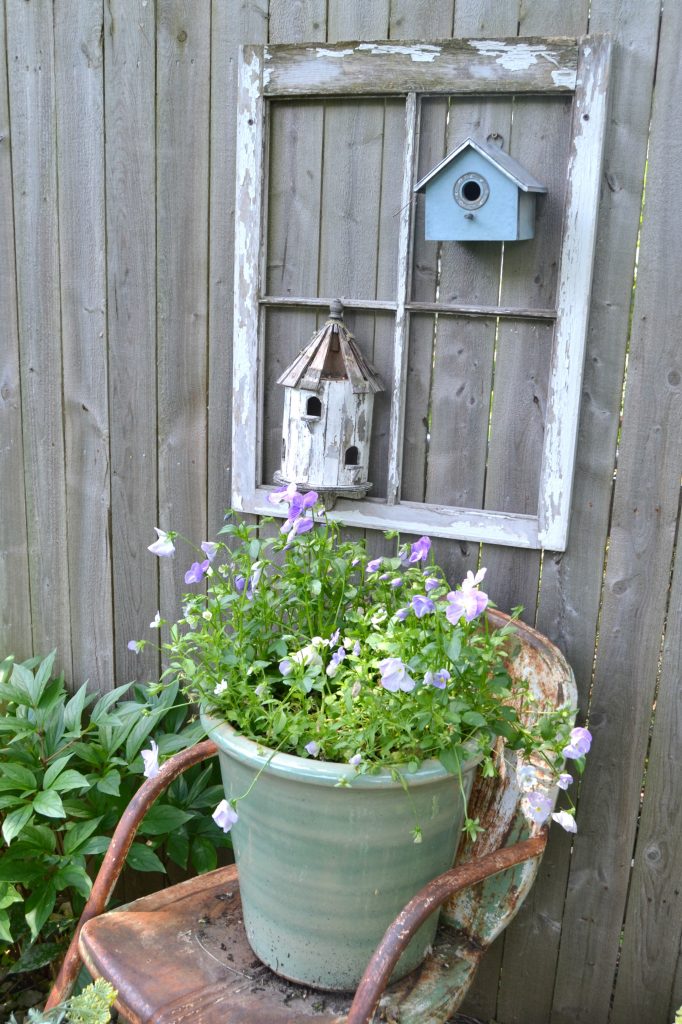 I just picked up this sun flower at a yard sale. I painted it red to match the flowers popping up all around it and then, my daughter added raffia to it so the birds could use it to build their nests. 😉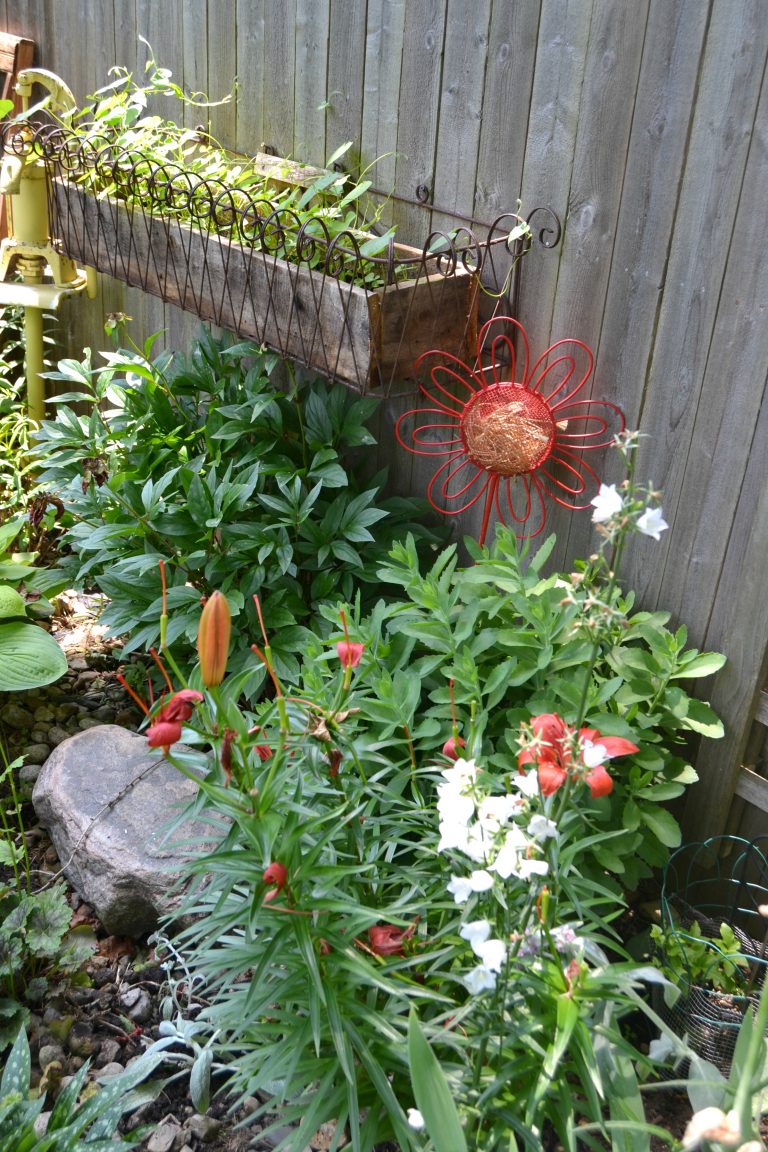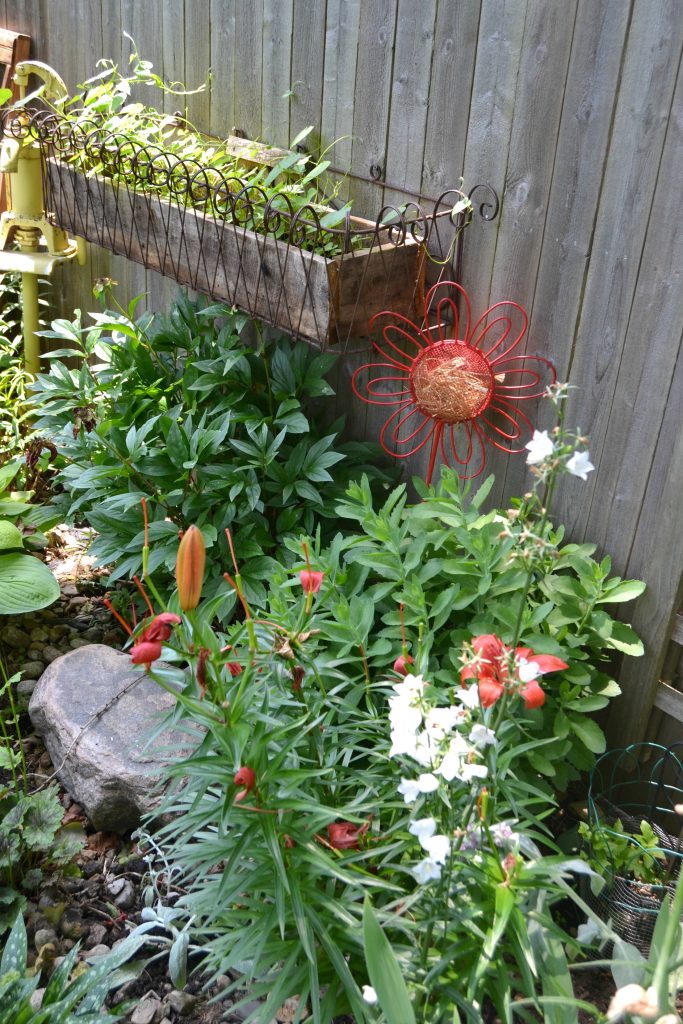 This chair was another recent find.
The orange color with the dark green peeking out was perfection and we needed another seat around the fire pit.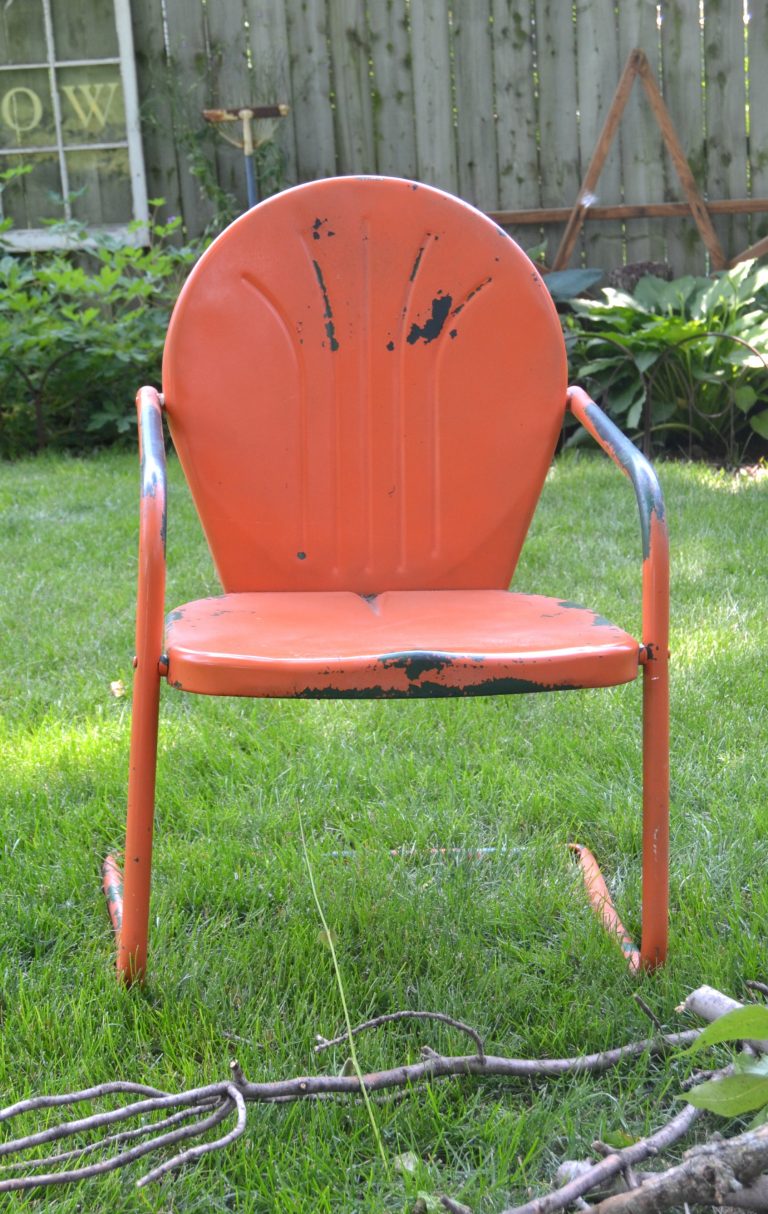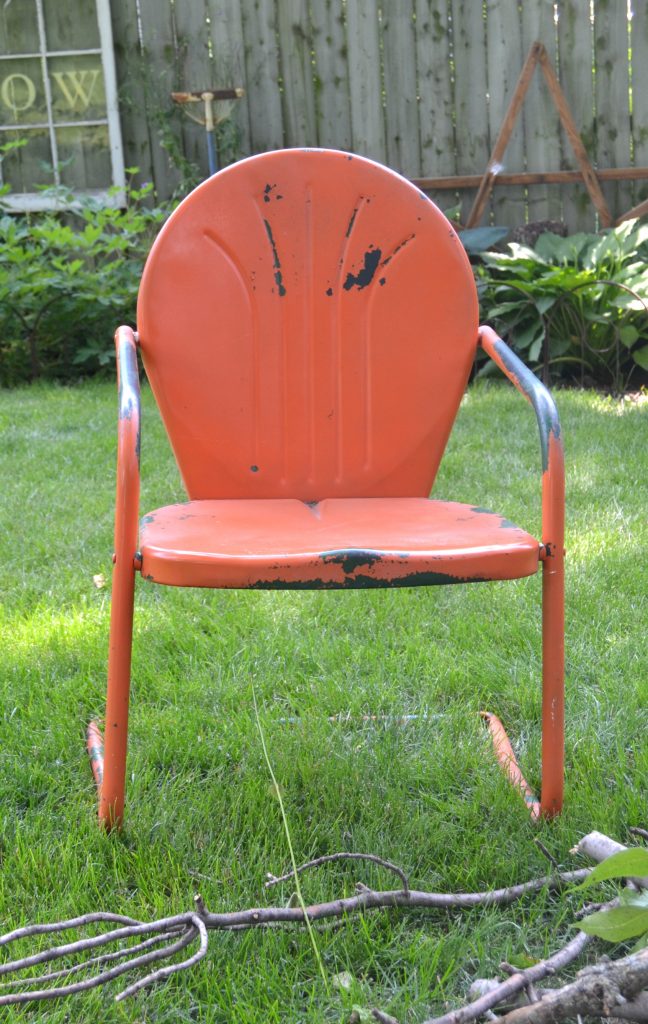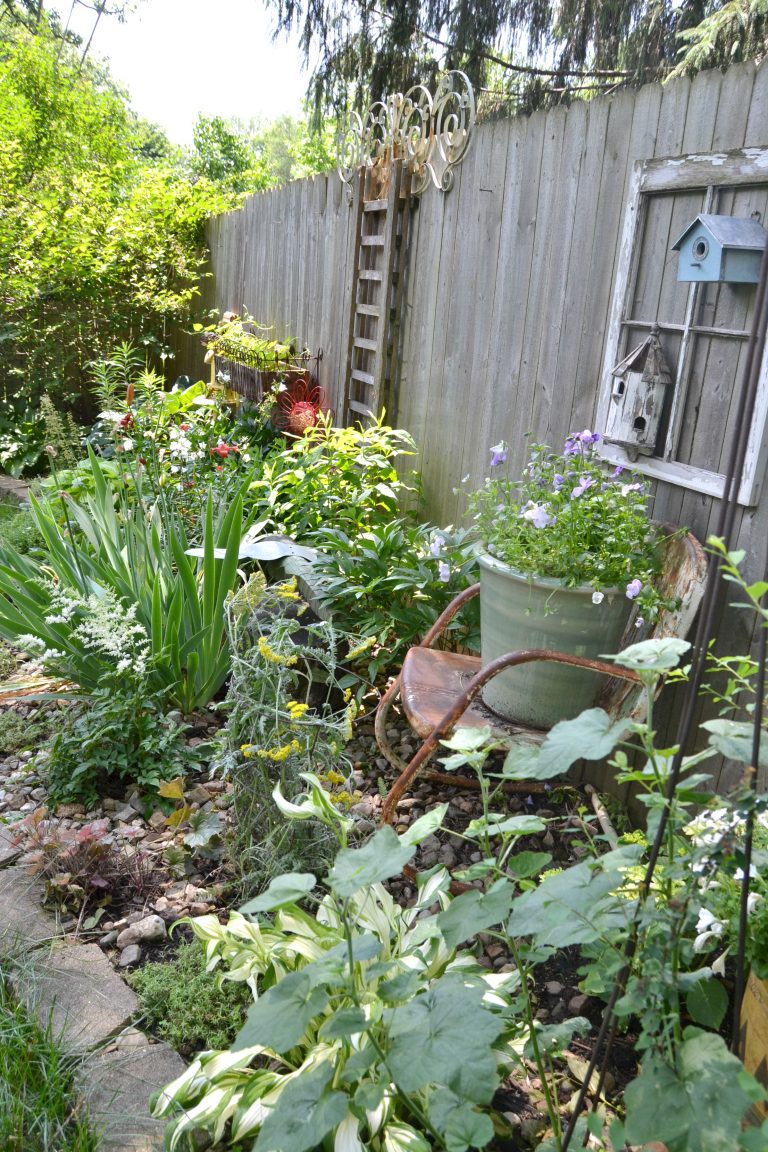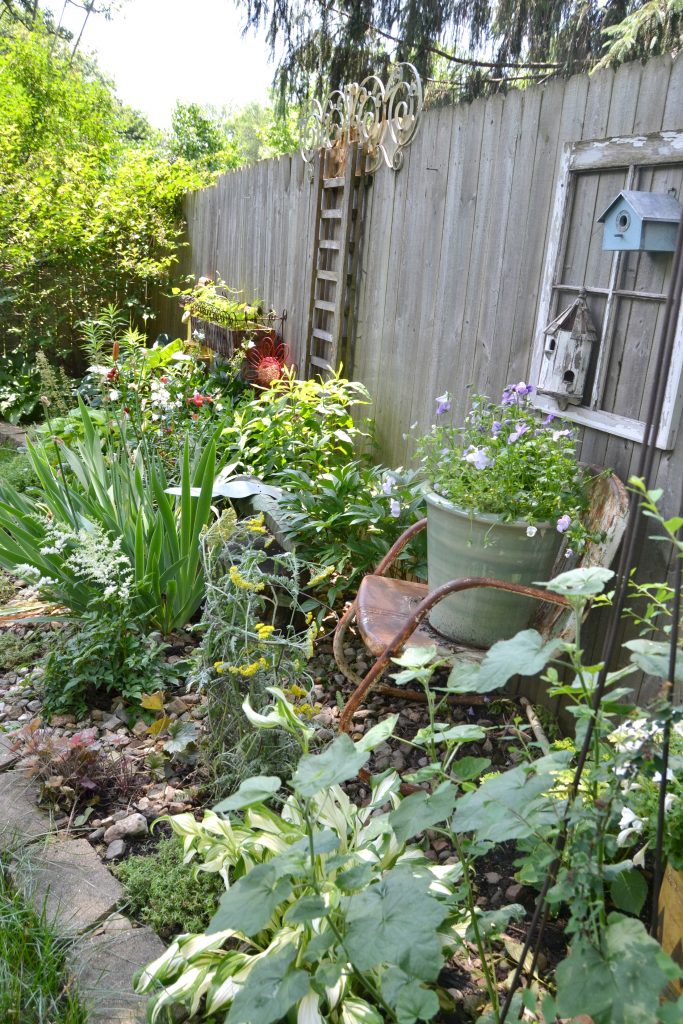 We spend a lot of time outside when the weather is nice so I want it to be a welcoming "space" just like the inside of our home. Things are always changing and evolving in our yard too. Just like the inside, if you come over twice in one week, you would probably see something different. It's just the way things go around here. 😉
PIN THIS POST!

Make sure to stop by these other fabulous tours to see the outside of their homes:
Summer Outdoor Tour Blog Hop:
Monday
Tuesday
Wednesday
Thursday
Friday
Follow Along with all the garden tours by following #gardentourbloghop