Today, I am here to fill you in a little DIY secret. A secret that has saved me tons of blood, sweat and tears and most importantly, time on projects. Over the years, we have worked on so many projects and have learned so much that when I find a trick that will make your projects easier, I can't wait to share them with you. Today, I am going to show you the easy way to remove veneer from furniture.
Before I tell you how this magical process works, I should tell you the theme for the month. It is "words".
I had the perfect table to use for this project. I picked it up at an estate sale last summer and kept it because it had so much potential.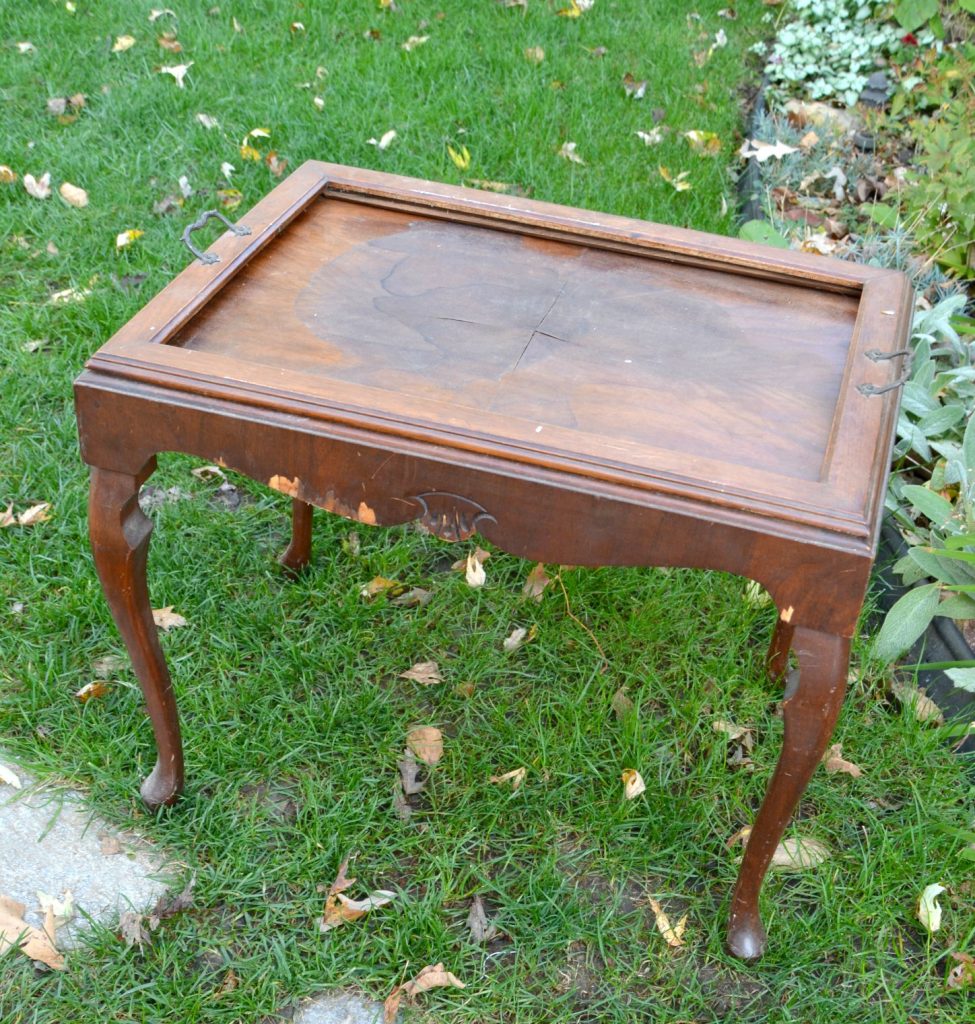 At first glance, it looks like a regular end table in need of some TLC.
Look again.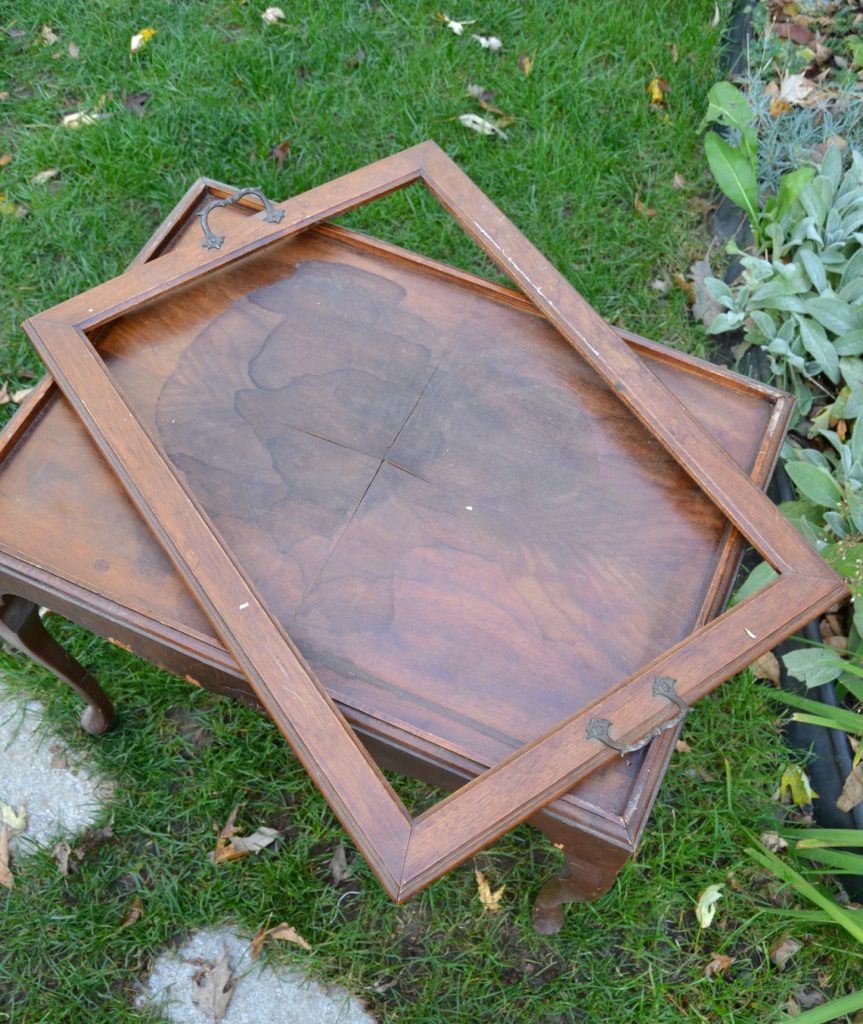 The top is actually a tray! Well, that it what I am calling it anyway. I lurrvve a good tray. My DIY Drawer Tray was the last one I made. Trays can be used for so many things. They are great for serving, but they are also fun to fill and use for centerpieces on your table.
This little table had so much potential that I couldn't wait to get started with it.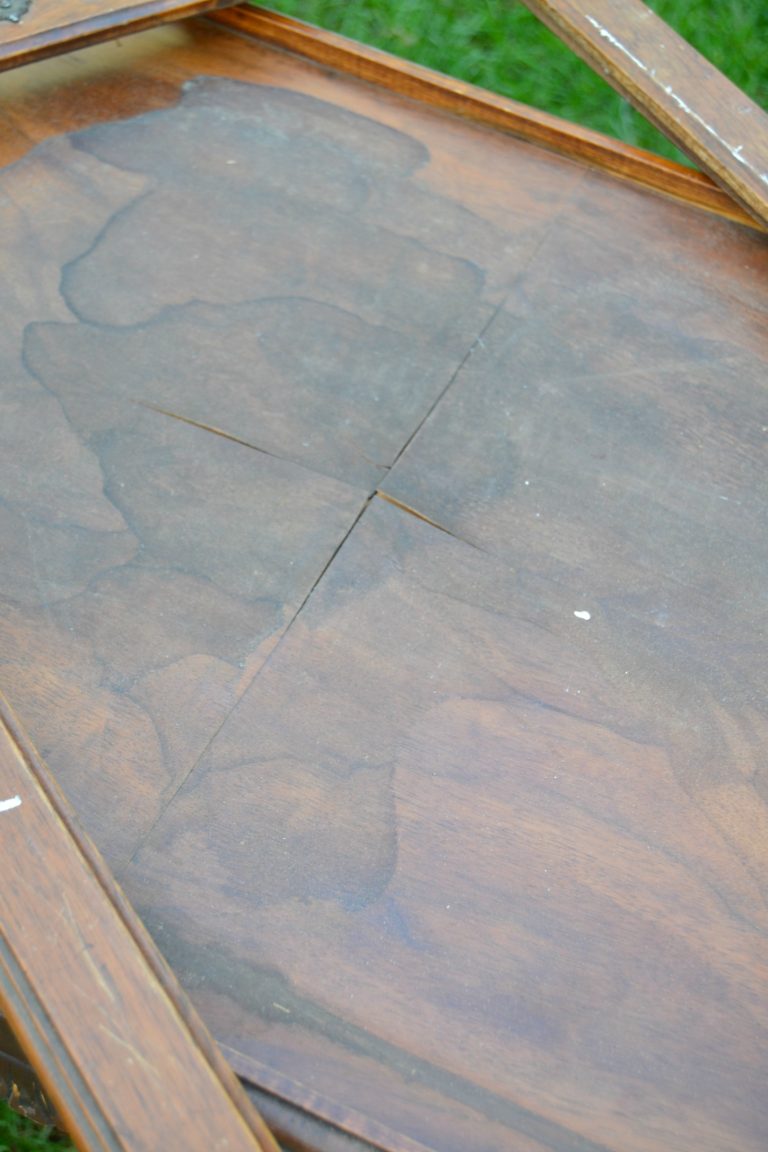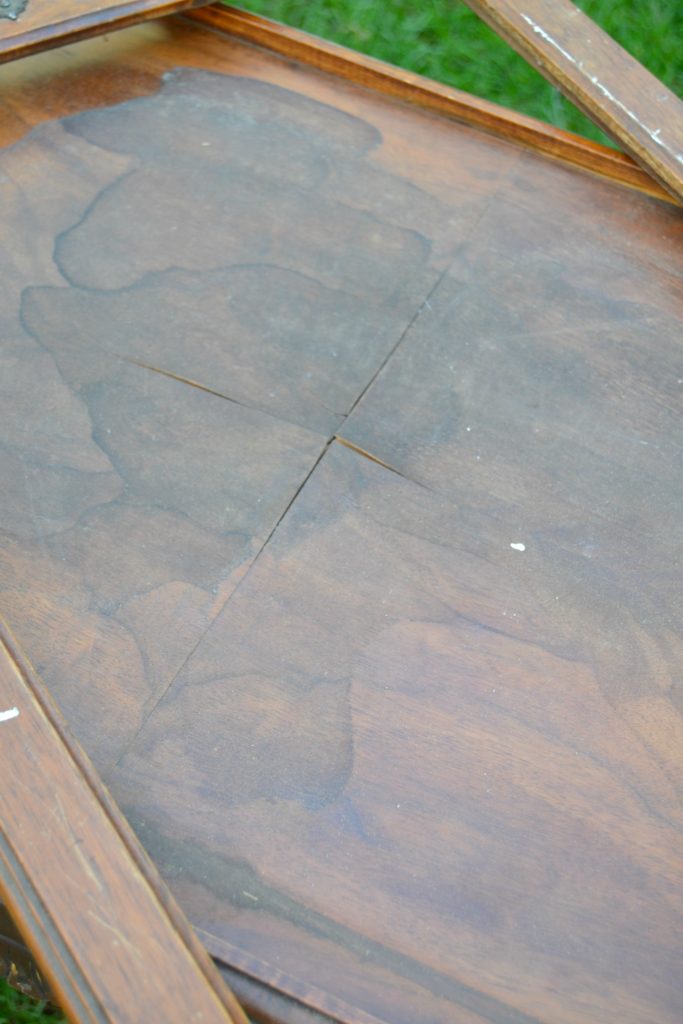 The veneer on the tabletop itself was peeling up so it was the perfect model to show you the easy way to remove veneer from furniture.
In the past, I would have scraped and scraped until my knuckles were bleeding, my brows were sweating and my face was full of tears. Okay, maybe is wasn't that dramatic, but it was a pain in the you-know-what to try and get veneer off.
Then, a few years ago, I learned a trick for getting the veneer off an easier way. I don't shy away from veneer projects now because I know I can make them work.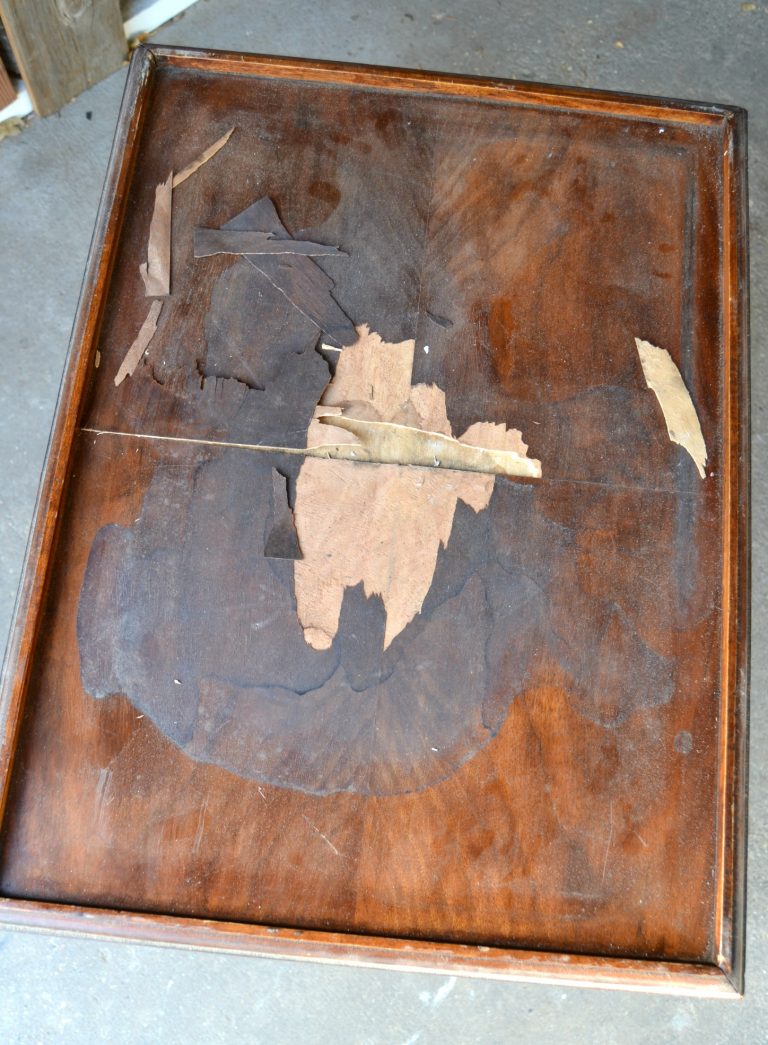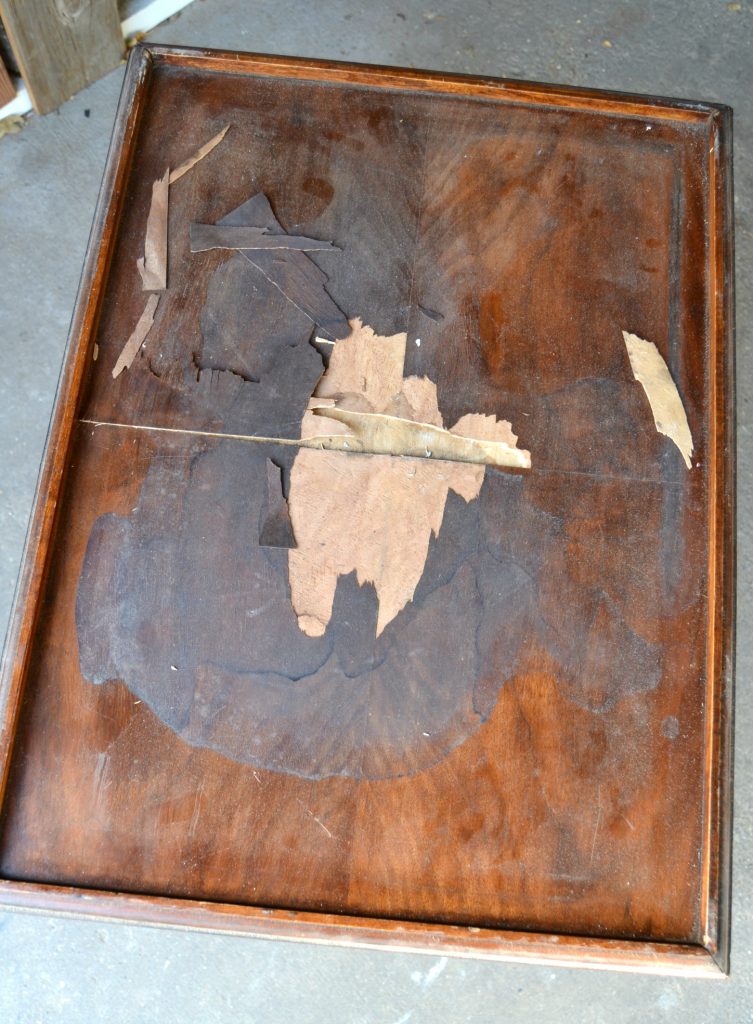 The easy way to remove veneer from furniture is to lay a wet towel on it!
Yep! Not kidding.
I know! I know! I couldn't believe it either.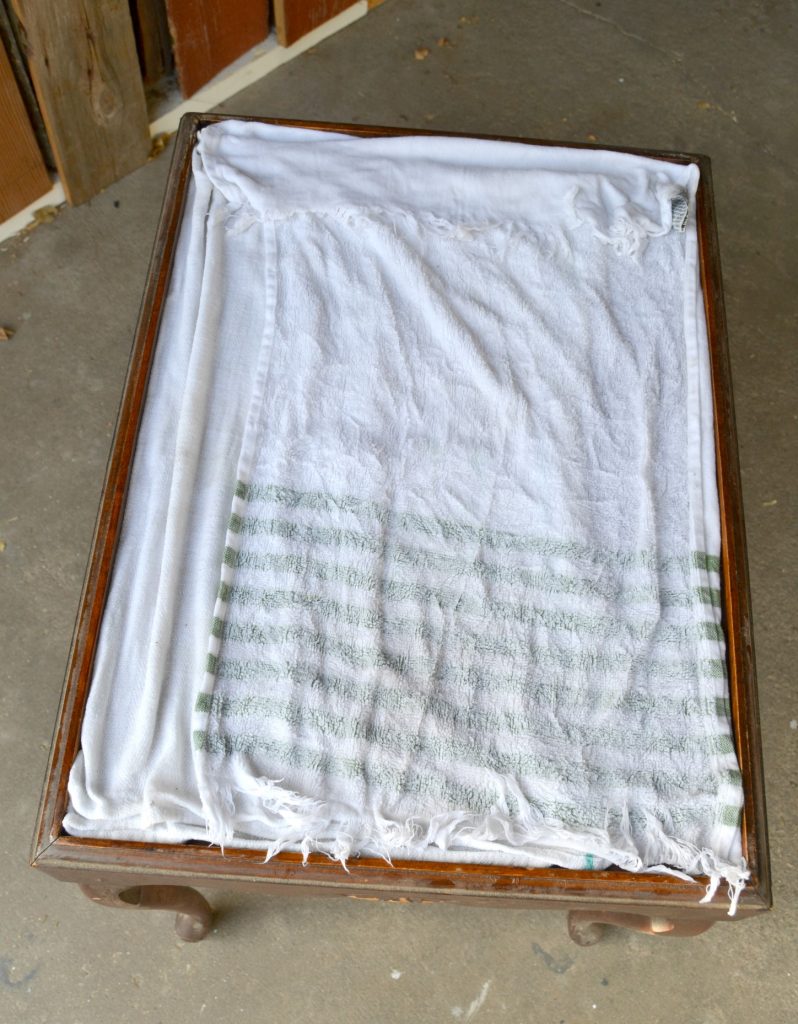 (Affiliate links are used in this post. You can read my disclosure HERE.)
Now, I have done this on many different pieces and it works wonders. You want the towel very wet, but not dripping wet. I have left the towel on pieces for two hours and others over night. It depends on how stubborn the veneer is. When you remove the towel, the veneer is easy to peel up with a scraper. (We use this tool for SO MANY projects. It is the handiest little thing to have. If you don't own one yet, I highly recommend getting one.)
Once the veneer was off, I painted it and the frame of the tray in "Park Bench" from Fusion Mineral Paint. Then, I sanded down the edges and rubbed antiquing wax all over it. The wax really deepened the green color.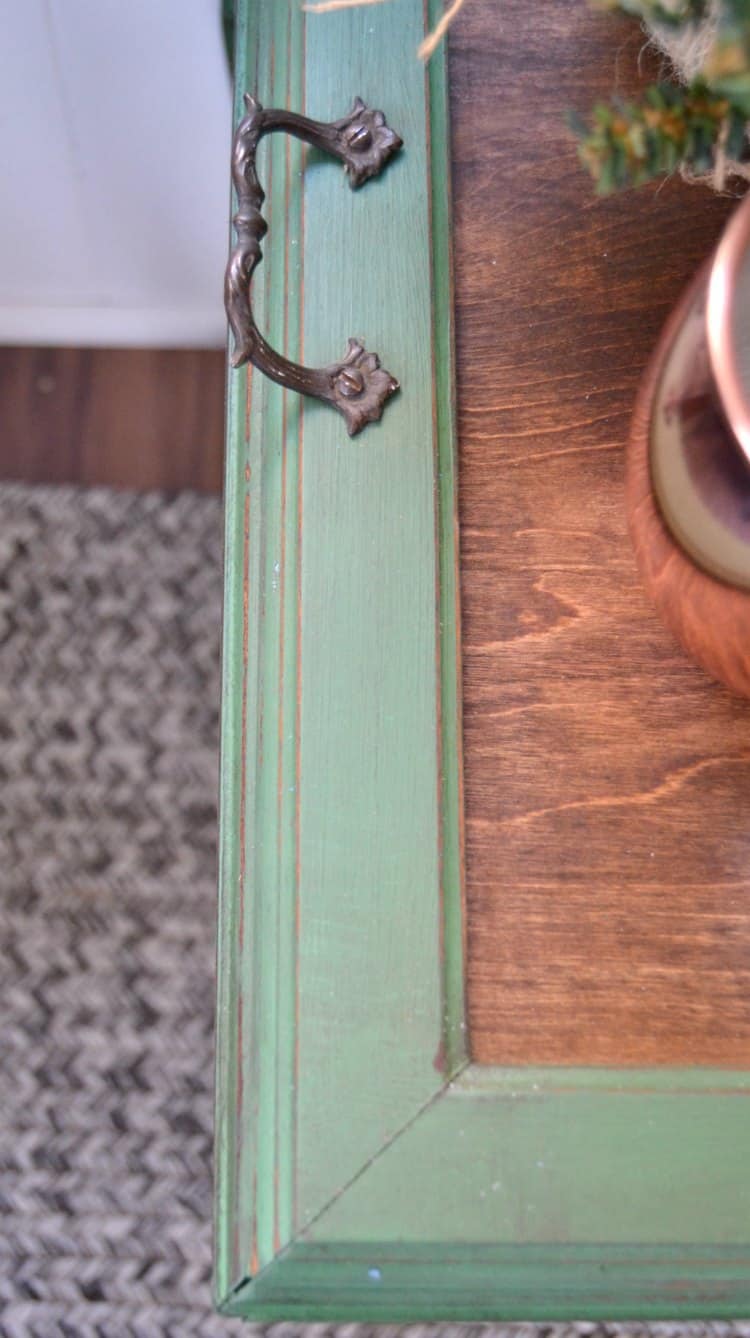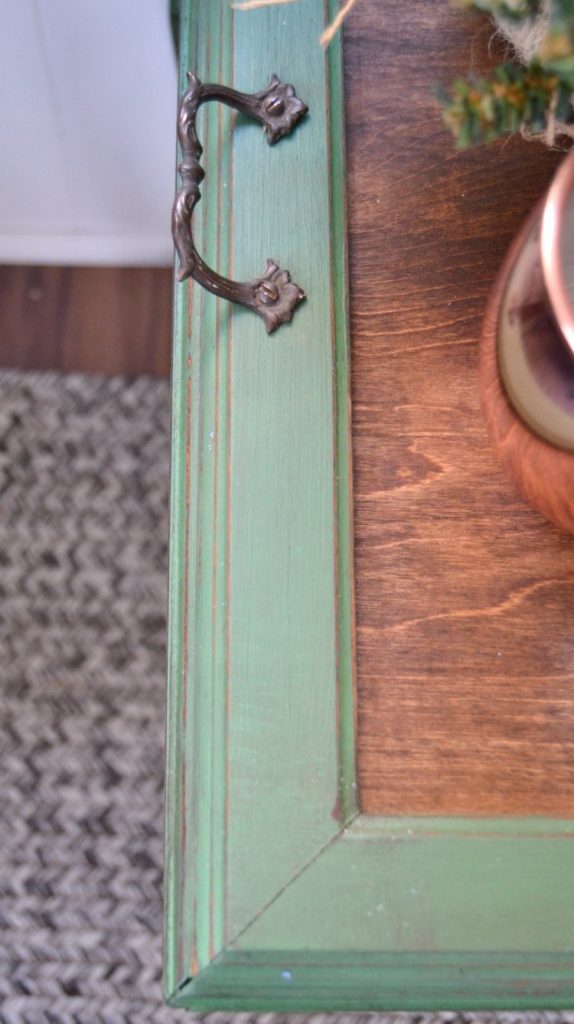 The table looked great already, but it needed some words. I decoupoged newspaper-looking paper to the top.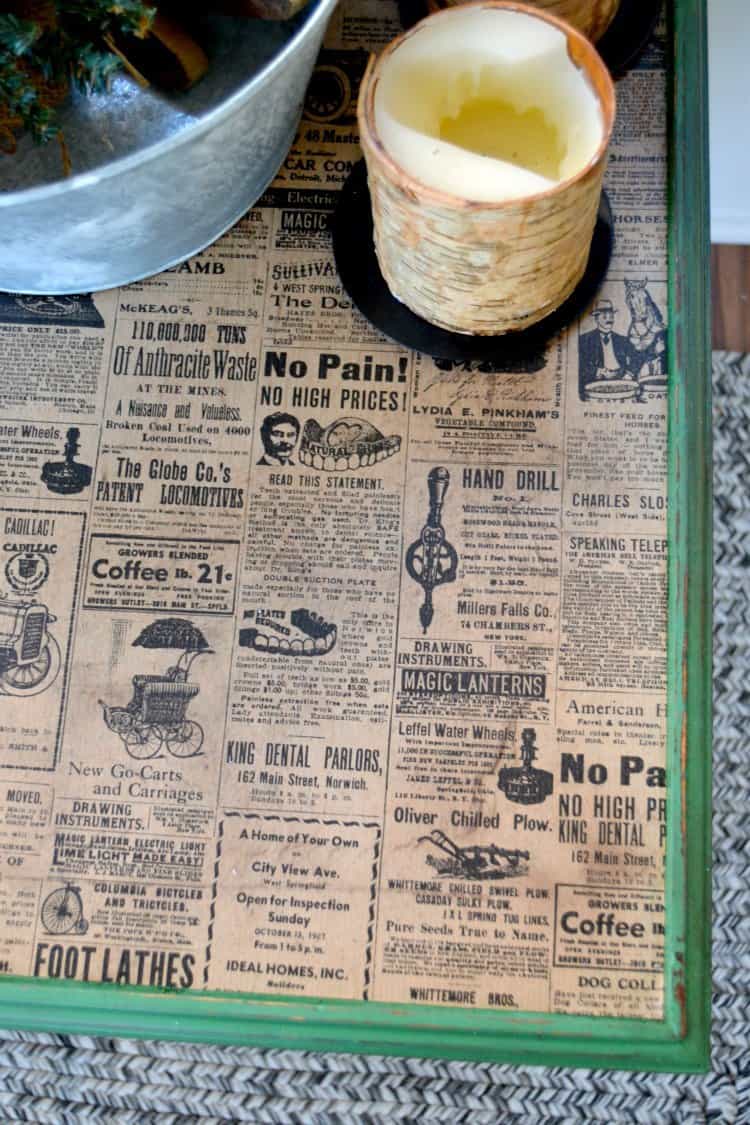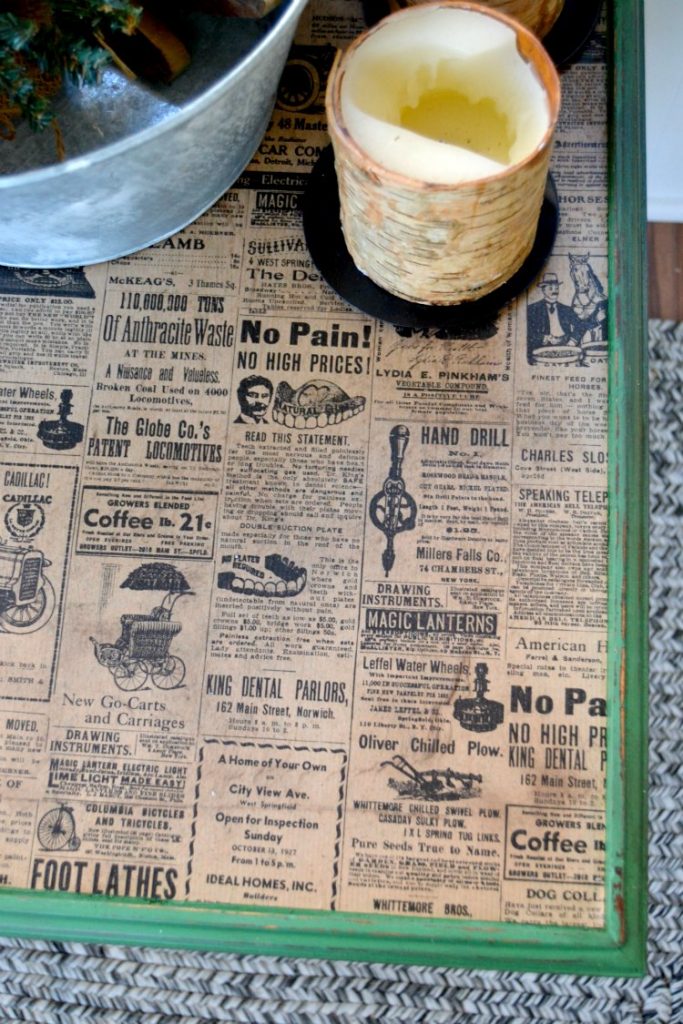 Once it was dry, I rubbed antiquing wax over it as well.
Now, it was time for the tray. First, we had to add a thin piece of plywood to the inside the frame. I stained the plywood dark and used my Cricut to make a "gather" stencil to add to the tray.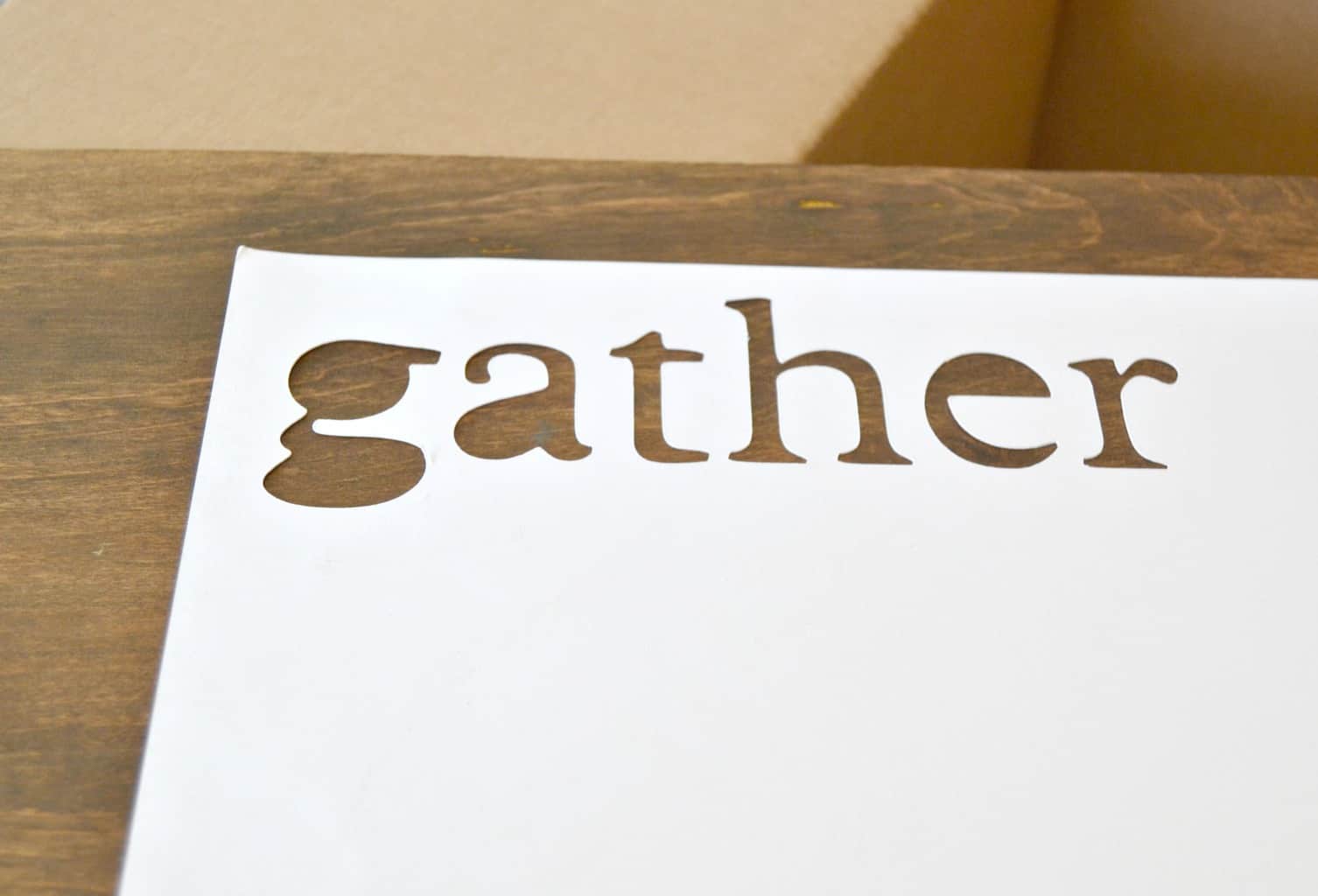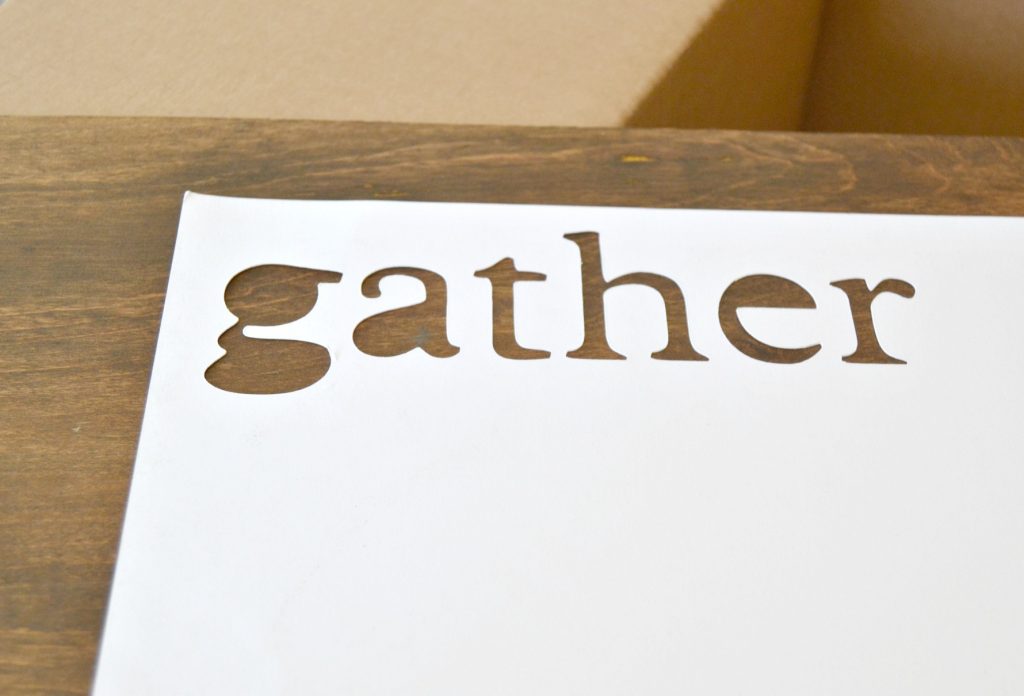 I traced the word out in pencil and fill it in with a gold BIC metallic marker.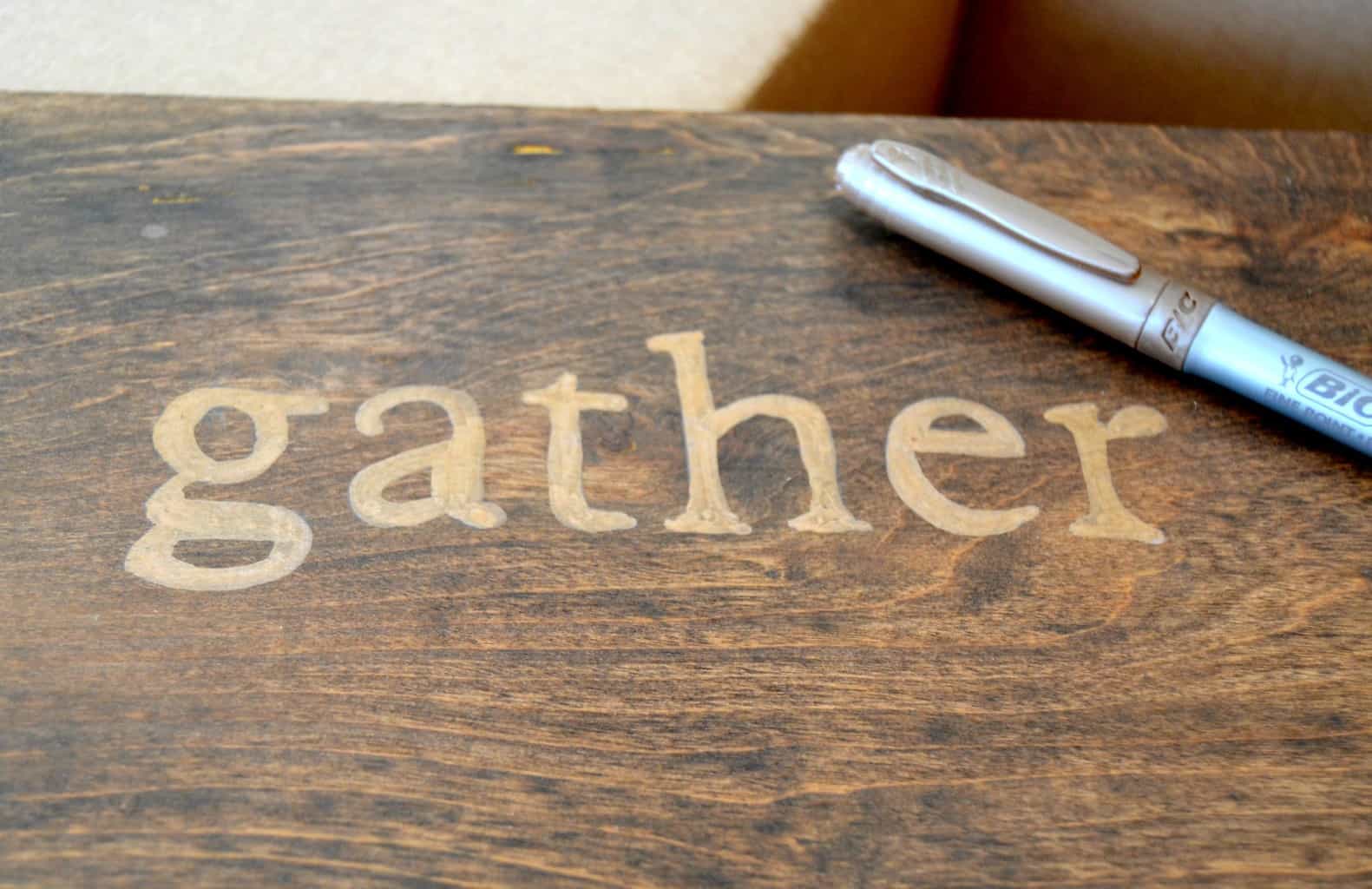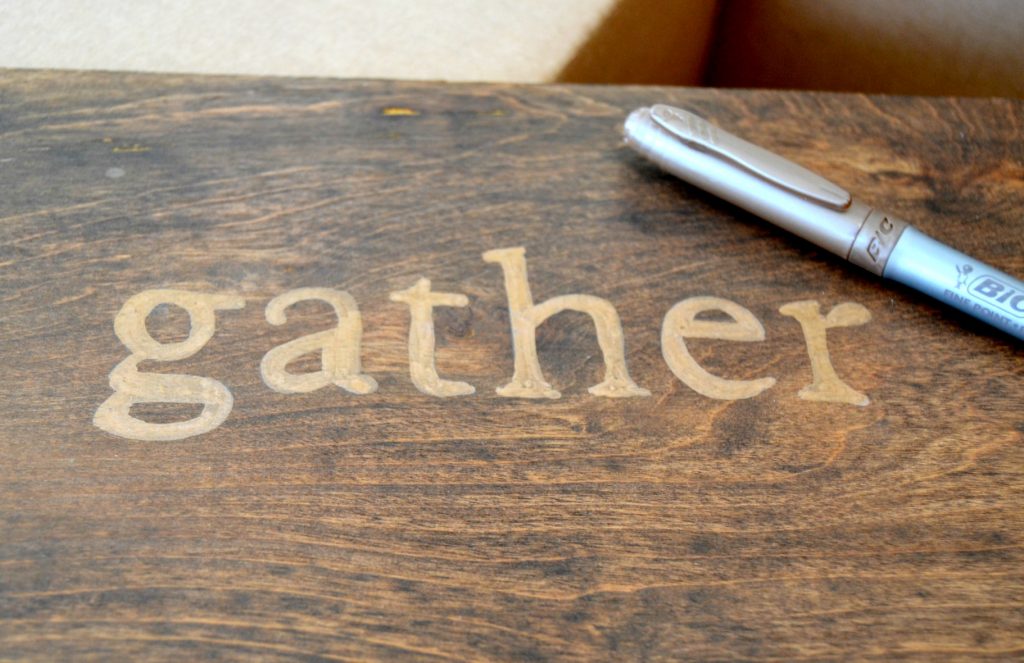 Look at this table now!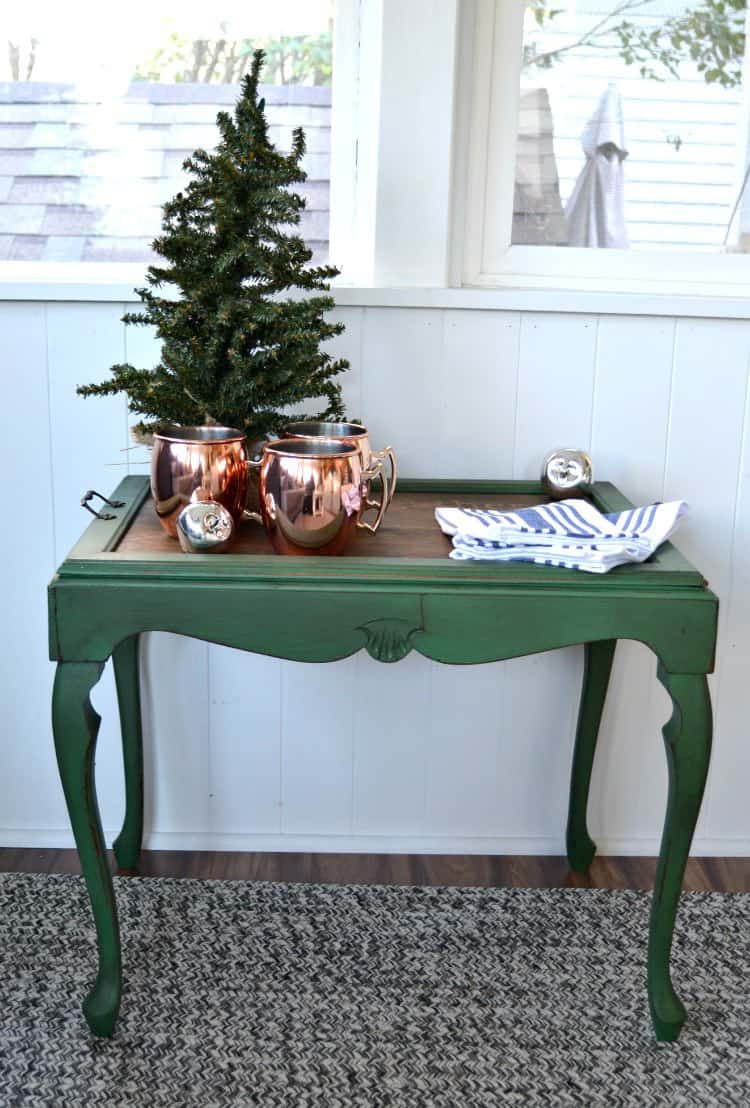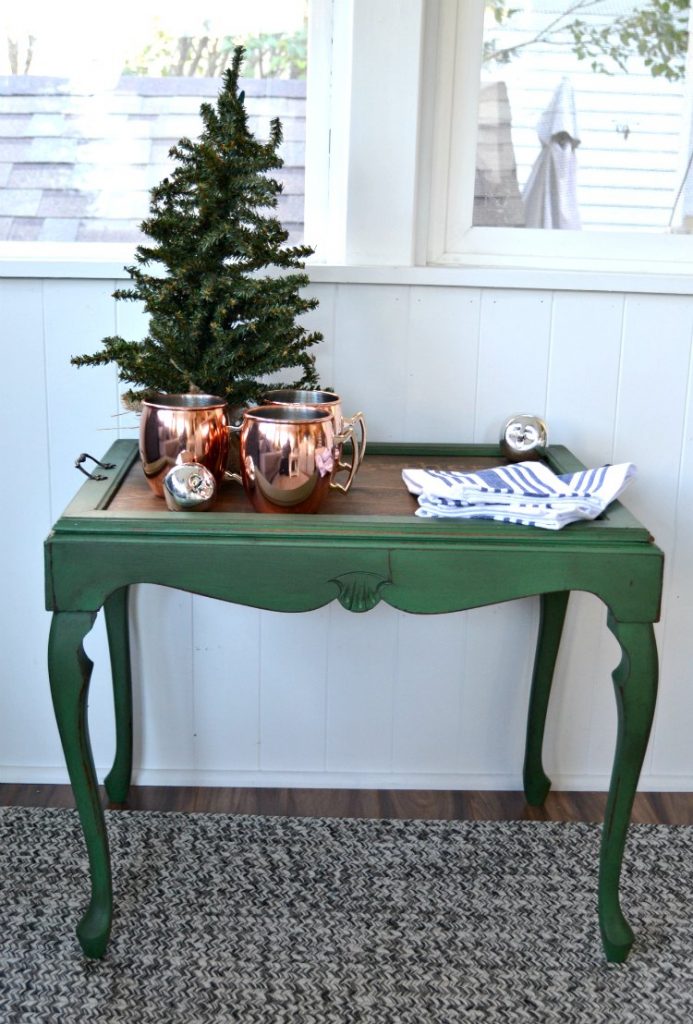 I got two, functional pieces out of one table.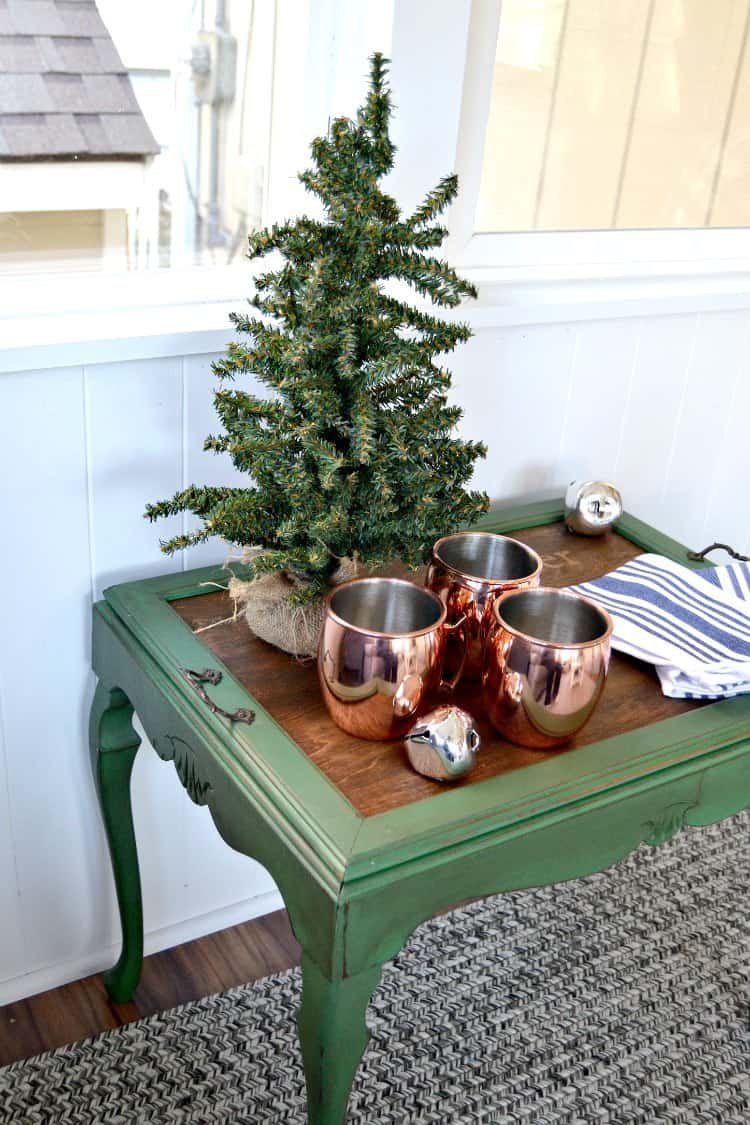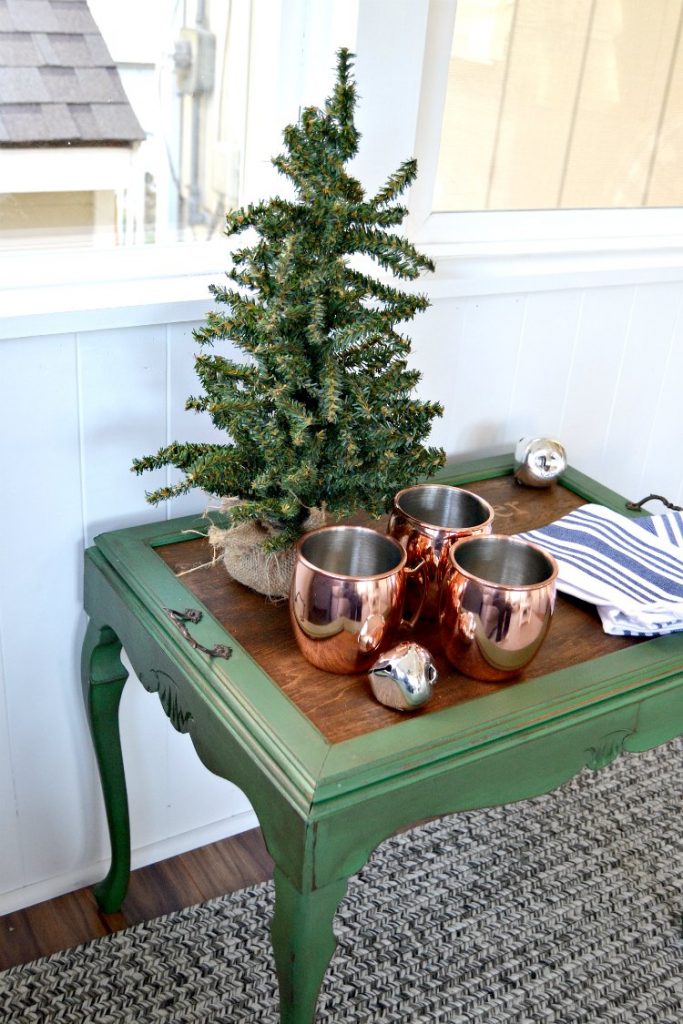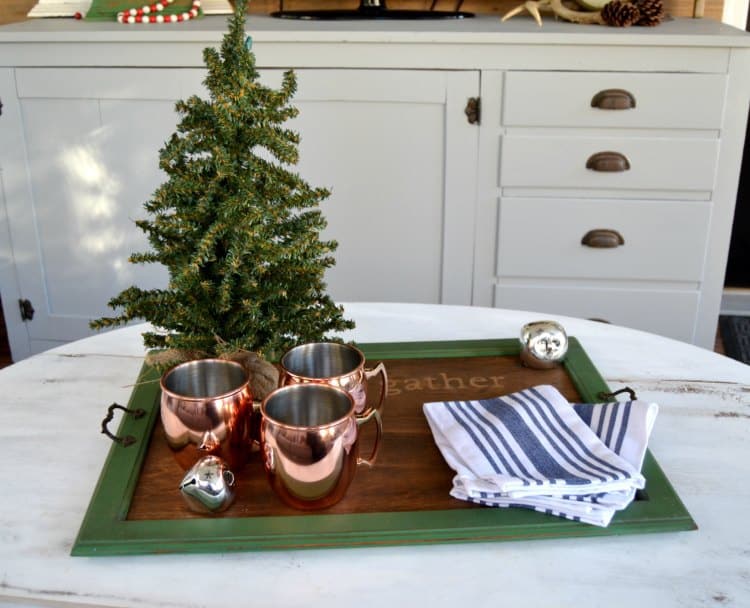 The "Park Bench" color is perfect for the holiday season. Well, I love green for any season really.
I see this tray in the middle of our dining room table full of fixin's for a hot cocoa bar.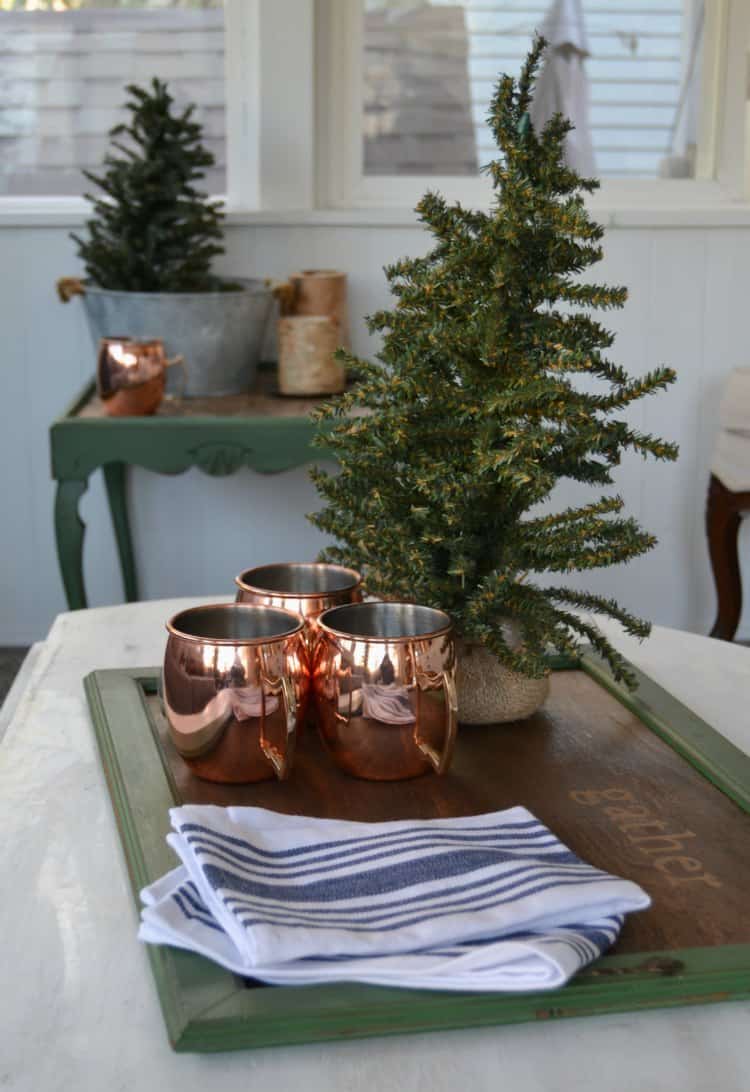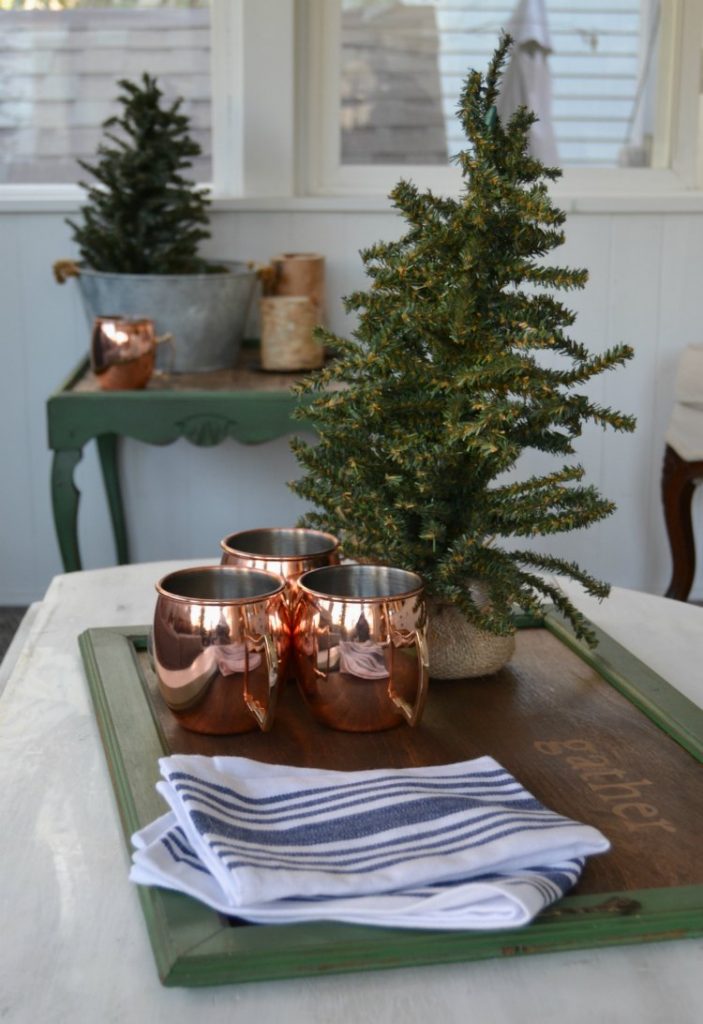 If you shy away from veneer projects, don't. Try this easy way to remove veneer from furniture that will make your next veneer project run smooth.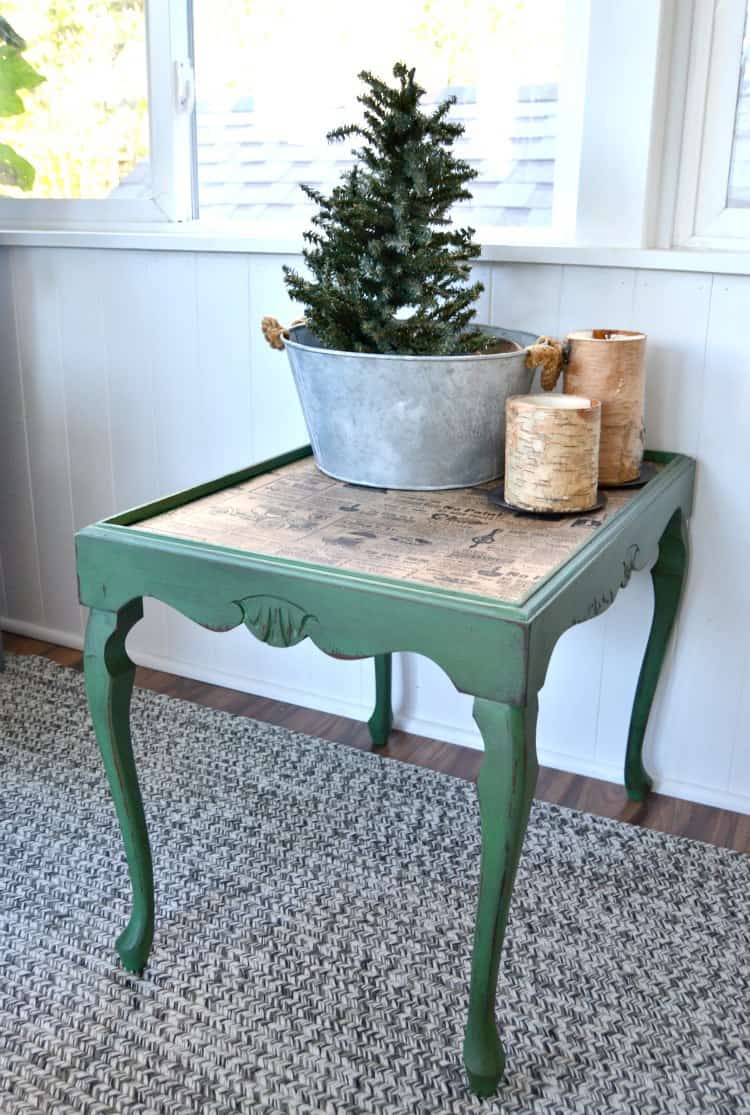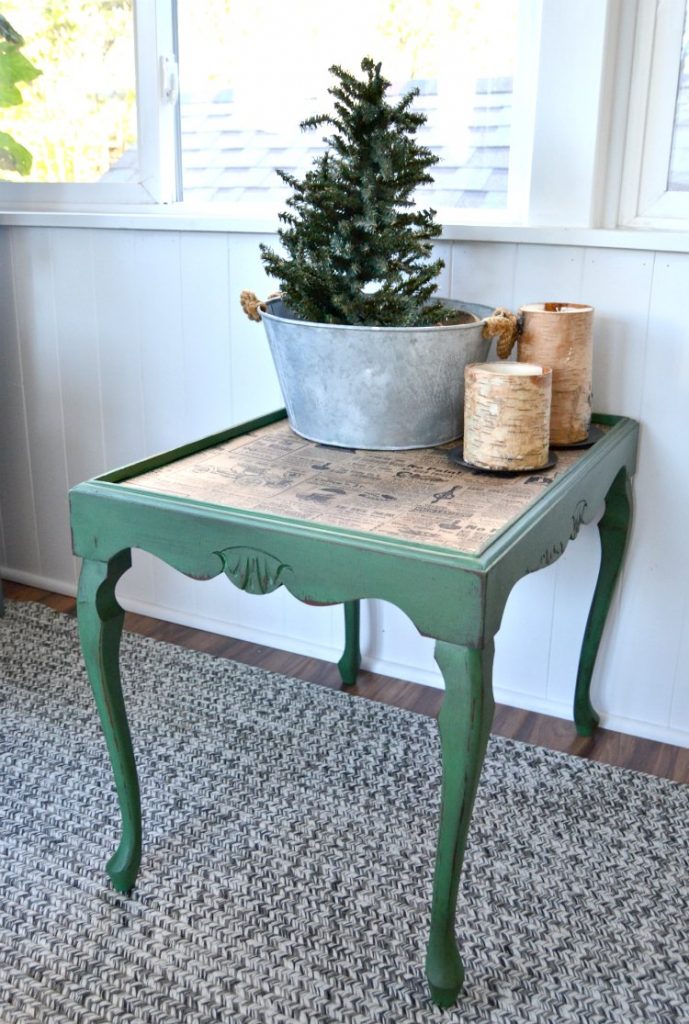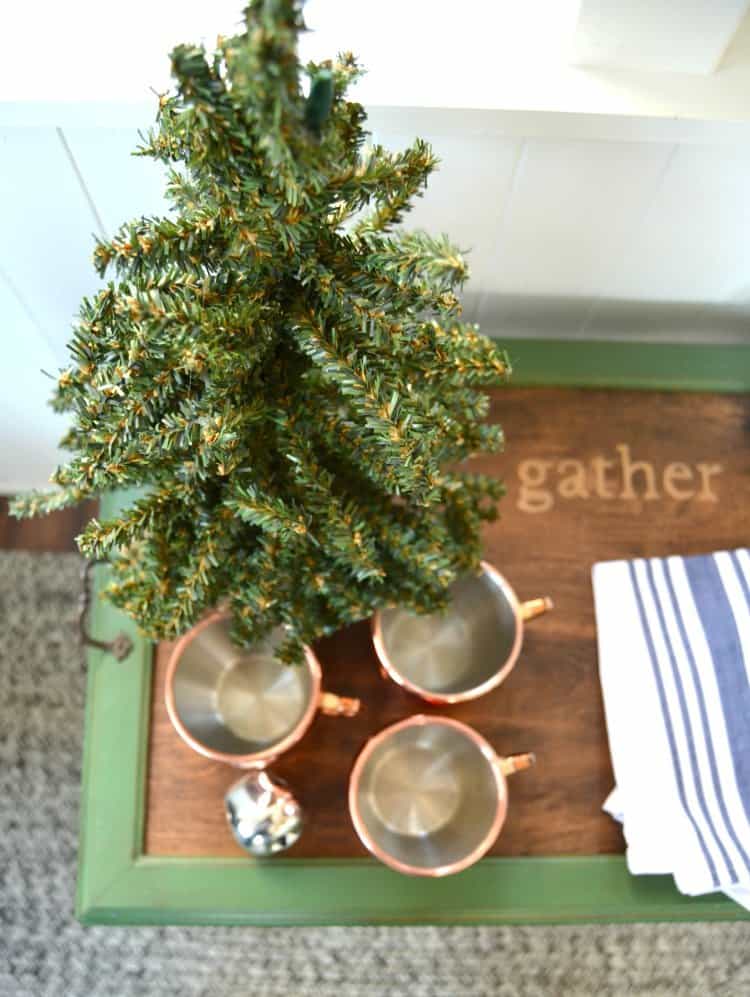 This trick is so simple and really works.
PIN THIS POST!


If you liked this how to remove veneer post, you will also like these tips:
The Paint Sprayer That Will Paint A Room In 10 Minutes
The Best Smoke Odor Eliminator For Stained Ceilings
10 Tips: How To Be More Productive