Selling furniture is a good way to make some extra money. You can sell it online, at a garage sale, or even at a flea market. It's really up to you. Today, I am going to share how to start a furniture flipping side hustle fast, easy, and for free!
How To Start A Furniture Flipping Side Hustle Fast
You want to start a furniture flipping side hustle right now but you don't have any furniture to sell. What do you do if you don't have any inventory? Well, that's where I come in. I'm going to show you how you can make money flipping furniture without actually having any furniture!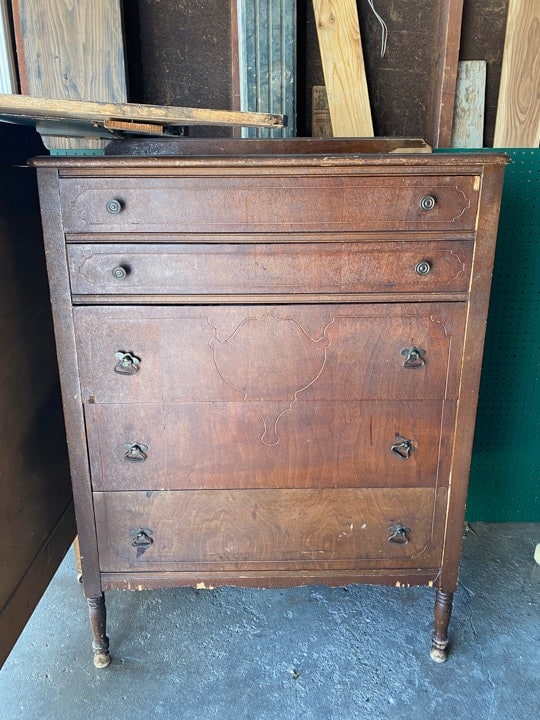 Finding FREE furniture.
The first thing you need to do is find some free furniture that people will buy. We're looking for things like old chairs, tables, and dressers. The best place to find free furniture pieces like this is to start talking to everyone you know. Tell anyone and everyone you know, are related to, and who you meet for the first time what you are trying to do. Share with them that you want to start with little to nothing invested and that you are looking for free furniture pieces. Post it on your Facebook page and your other social media pages. You will be amazed how many people will send you photos of furniture they would like to get rid of and in turn, you can flip for profit.
Another great way to find free furniture is on the curb. I know that sounds crazy, but I have made the most money on furniture pieces I have picked up for free on the curbside. People will set out perfectly good furniture on the curb for people to pick up for free! If you live near a college, drive around the dorms and apartments where students live when school lets out. The students will leave perfectly good furniture on the curb. You may also have luck when they start school as well.
Another great place to find free furniture is on sites and apps like Craigslist, Facebook Marketplace, Nextdoor App, LetGo, etc. People will post free furniture on these apps and sites all the time.

Finding CHEAP furniture.
Now that you have found all the free furniture that you can, it is time to get good at finding cheap furniture. You can usually find cheap furniture at thrift stores, garage sales, auctions, etc. Look for pieces that have value and you can sell for more than what you are buying them for. You are looking for pieces that may need some paint, a small repair, a cleaning, some stain or salve, some new legs, and/or new hardware. Most people look right past pieces that need these kinds of things so you can usually find them cheap.
You can also search the sites and apps I talked about above for cheap pieces.
I've been flipping furniture for over 20 years and the journey it has taken my family and I on has been one I couldn't have imagined. I started flipping furniture out of necessity. I wanted to decorate our first home as I saw in magazines and on TV but our limited budget wouldn't allow that. So, I had to get creative and flipping furniture was one of the ways I furnished our first home. After that, friends and family started asking to buy pieces I was making over and it has just snowballed from there.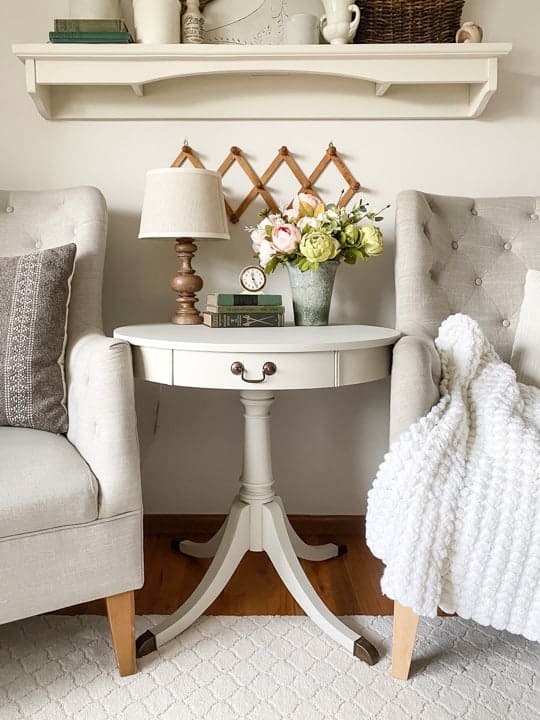 Flipping furniture is really easy to start and it makes for an excellent side hustle that can bring in a significant income if you work it right.
Here are a few tips to help you start your furniture flipping side hustle:
1) Search for free furniture pieces.
2) Search for cheap furniture.
3) Don't pick up pieces that need major repair or a major makeover. Look for pieces that need minimal work to make the most profit.
4) Know your skill set. You don't want to get in over your head. As you continue to flip, your skills will improve and you can take on more.
5) Always stage your pieces before you photograph them. Here are 5 Staging Tips For Furniture Flippers that will ensure you are doing it right.
6) Take great photos.
6) Sell your piece! There are many great places to sell your flipped furniture pieces. Check out this list of where to sell your flipped furniture pieces to get started. When you are starting out, your prices may be a little lower but, as your skill set improves and people start seeing what you are doing, your profits will go up and you will start getting custom and commissioned orders from people. That is almost always guaranteed.
7) Enjoy the profit but take notes on what you need to work on, what should have gone better, what you would have done differently, and what you would do the same.
8) Congrats! You now have a furniture flipping side hustle. The sky is the limit on where you can take this thing.
Do You Want To Make Money Flipping Furniture?
After twenty years of doing this, I am still picking up pieces when I can find them because I love the creative outlet, but I am now coaching other furniture flippers on how to make more money in their business. If you are someone who is looking to start and/or grow a furniture flipping business, I would love to help you. There are ways to make money in your business beyond painting a piece of furniture. Once I learned that, my business flourished. Don't waste your time trying to figure it out on your own.
To help other flippers, I created The Furniture Flipping Academy! The academy includes everything you need to start, grow, and/or scale a furniture flipping business. It includes courses, resources, templates, social media planner and guide, a private community, and so much more. It will ensure that you are doing the steps that will lead to success and not wasting your time on things that won't.
You can find all the information about the Furniture Flipping Academy HERE.
Let's get your business started and/or moving in the right direction. The Furniture Flipping Academy is for any flipper, from beginner to experienced. If your business is stagnant, there is a reason for that. Let me help you grow it into a flipping career that is profitable and fits the lifestyle you want to live.
PIN THIS POST!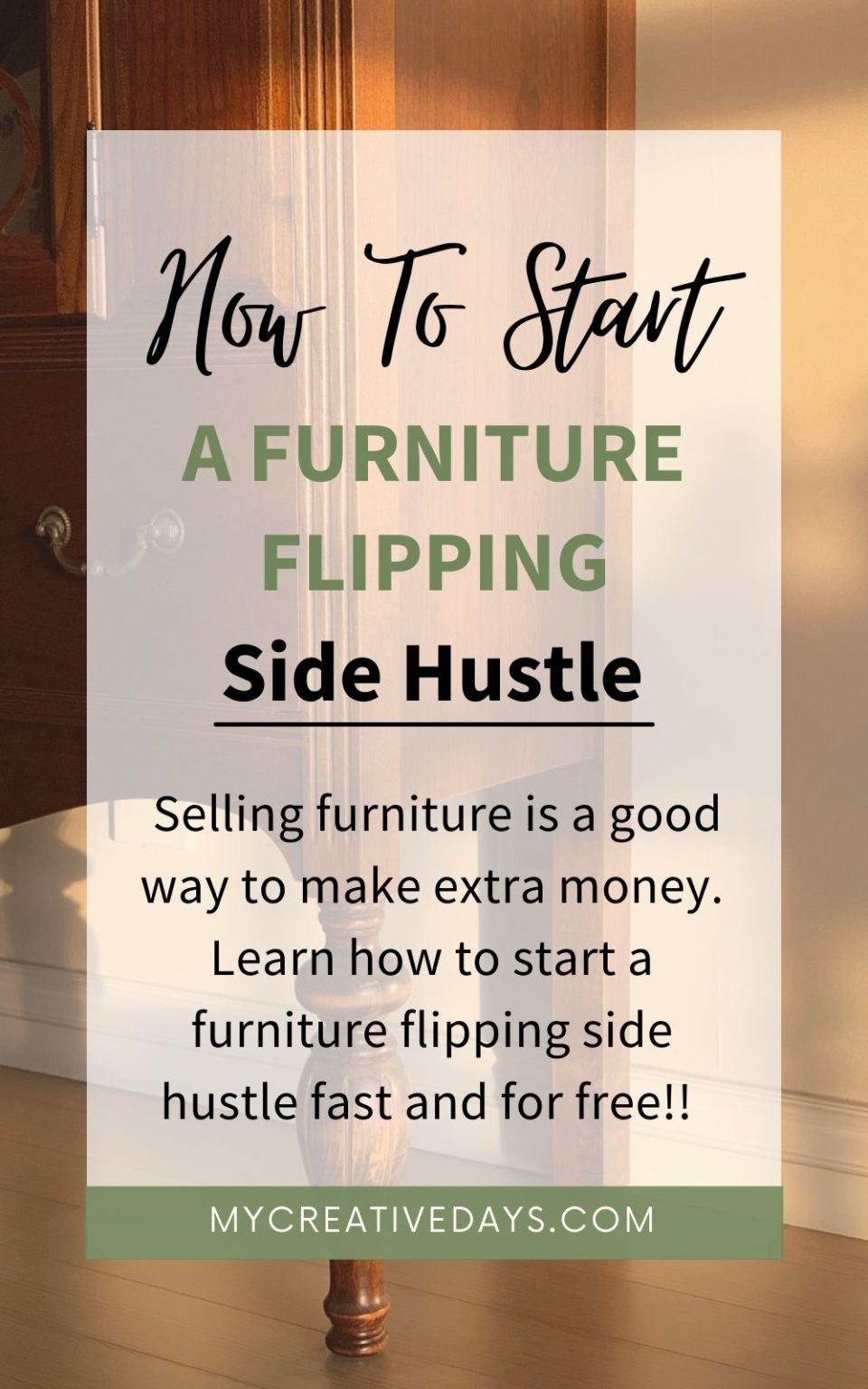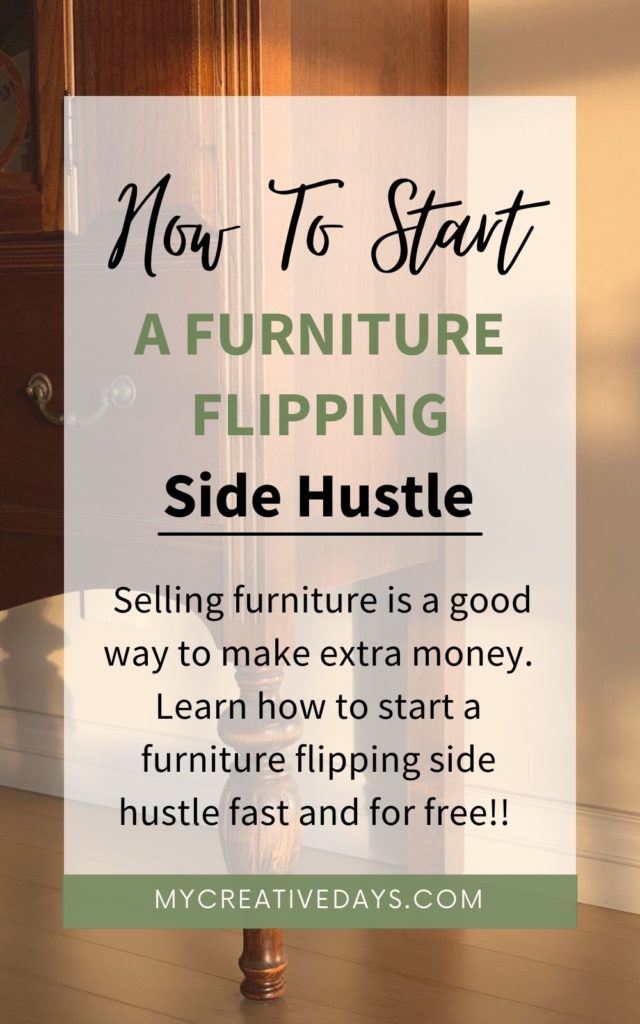 If you liked this How To Start A Furniture Flipping Side Hustle post, you will also find these tips very helpful:
5 Staging Tips For Furniture Flippers
The Fastest Way To Make Money Flipping Furniture