I started My Creative Days on the foundation of sharing easy ways to decorate your home without spending a lot of money. I am a firm believer that you can have the home of your dreams without it costing a lot of money. There are several ways to decorate on a budget and today, I am going to share how to save money decorating your home in easy ways.
Want a beautiful home but don't want to spend a lot to get it? Learn how to save money decorating your home with these easy tips.

How To Save Money Decorating Your Home
Shop at thrift stores, garage sales, and consignment shops for unique and inexpensive decor items.
Shopping in these places is my favorite. It is not only a great way to get inexpensive decor but you can find the most unique and one-of-a-kind decor pieces that add so much charm and character to your home. I share 5 Tips For Buying Thrifted Decor HERE.
Use paint and fabrics to update old furniture instead of buying new pieces.
This is the easiest way to furnish your home without breaking the bank. You can come away with custom furniture for your home on the cheap by making over pieces you already have or picking up pieces to update from your thrift stores and yard sales. I teach you how to flip furniture the easy way HERE.
Make your own decor items, such as picture frames, vases, and wall art.
Creating your own decor is so easy. You can repurpose items you already have. Paint or makeover thrifted items to fit the style and look of your home. You can create the most amazing decor pieces for your home from scrap wood in your garage! I share 21 Scrap Wood DIY Projects For Your Home HERE.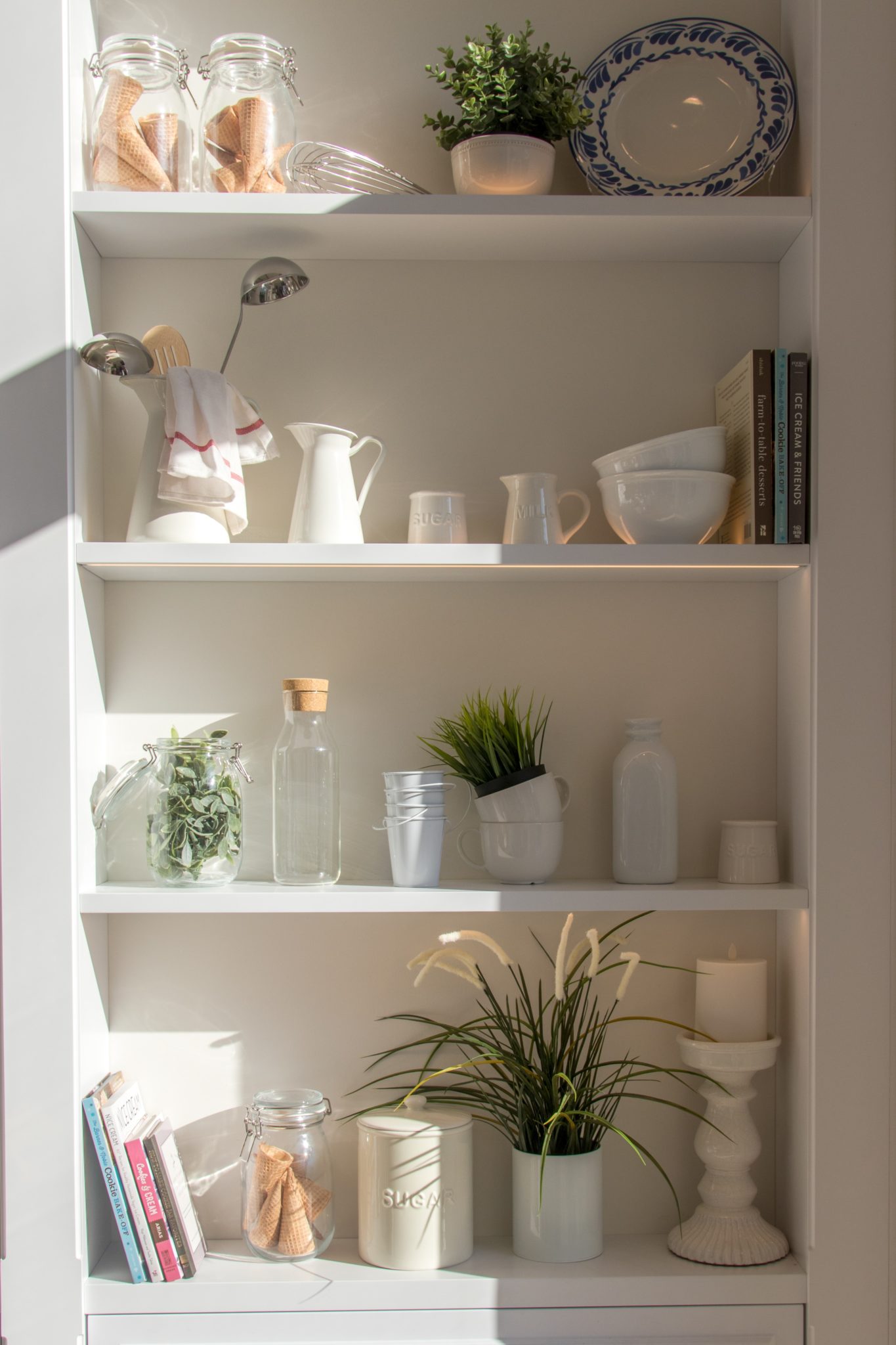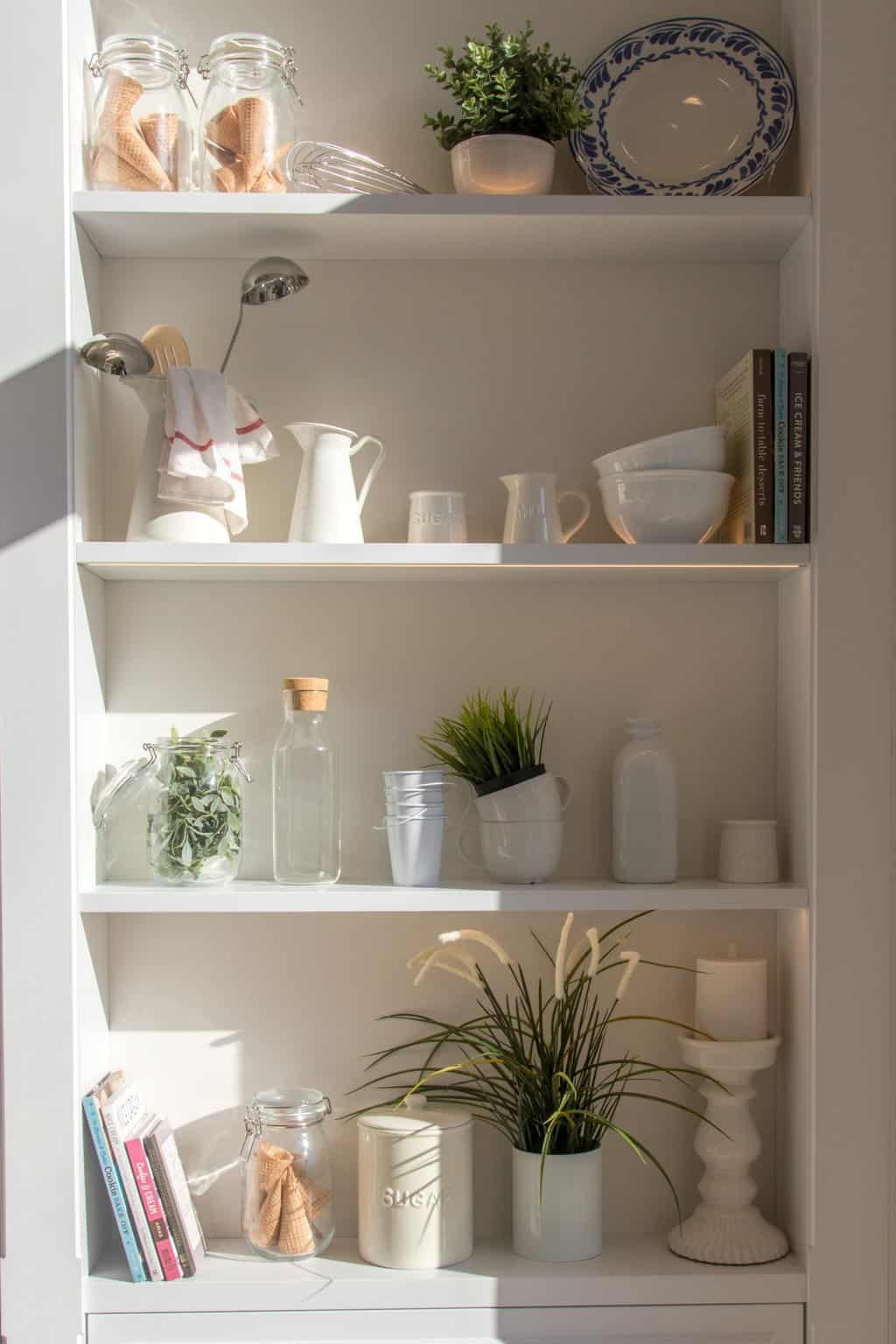 Incorporate plants and flowers into your decor for a natural and affordable touch.
This is a FREE way you can decorate your home. You don't have to buy flowers and plants. You can just add clippings from your yard to vases in your home to make a space come alive for no cost. Every season gives you great stems and natural elements to add to your decor.
Utilize items you already own, such as books, candles, and trays, as decor.
Shopping your own home and items you already have is the only way to start decorating or redecorating your home. You can make an entire room look totally different just by rearranging the furniture and decor you have from other rooms and spaces.
Mix high-end and budget-friendly items to create a designer look.
There are times when you need to "splurge" or spend a little more on staple pieces for your home. These items include sofas, chairs, mattresses, etc. There are many ways you can save when you need to buy higher-ticketed items like this. I share 10 Places To Get High-End Decor For Less HERE.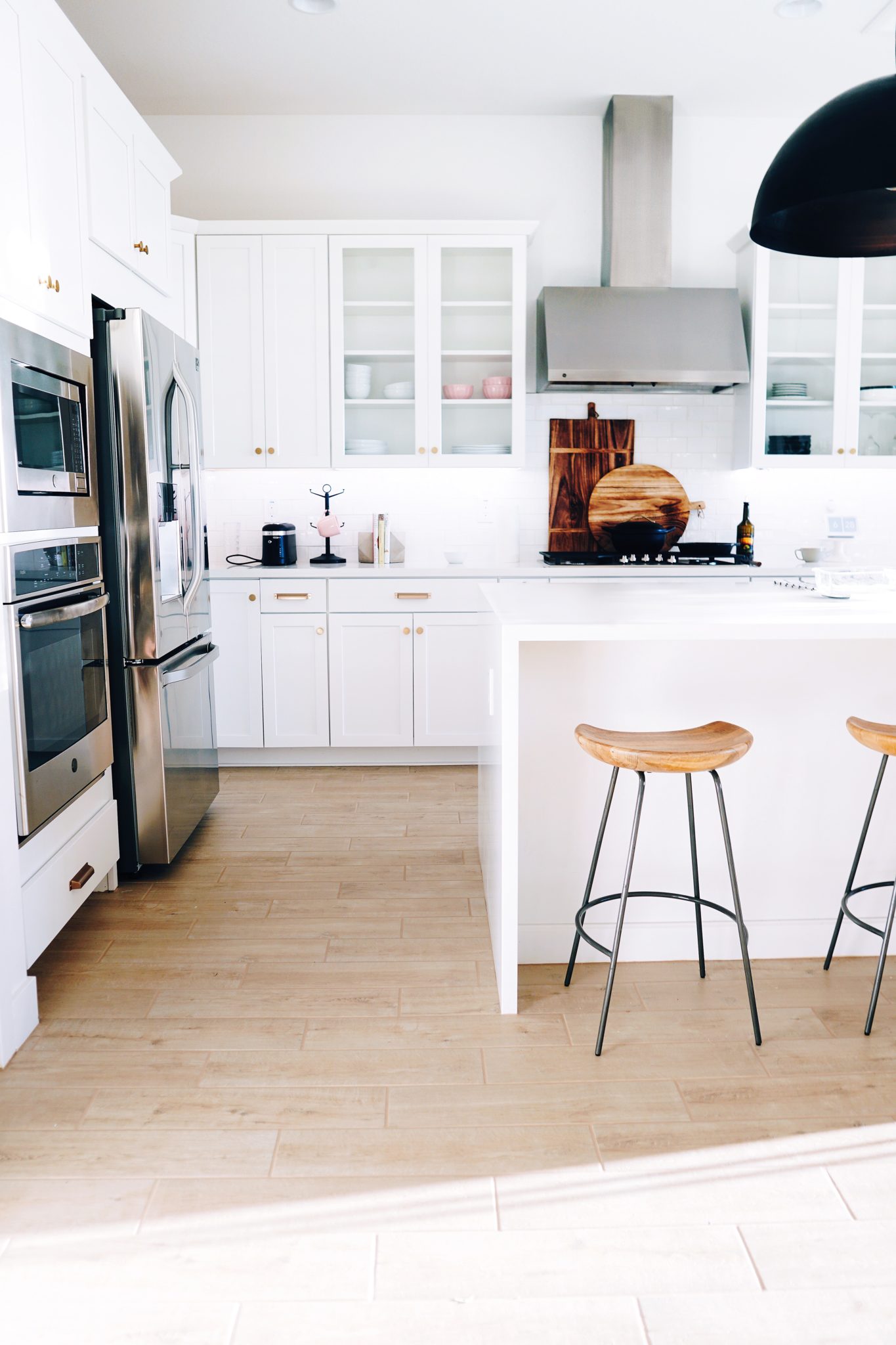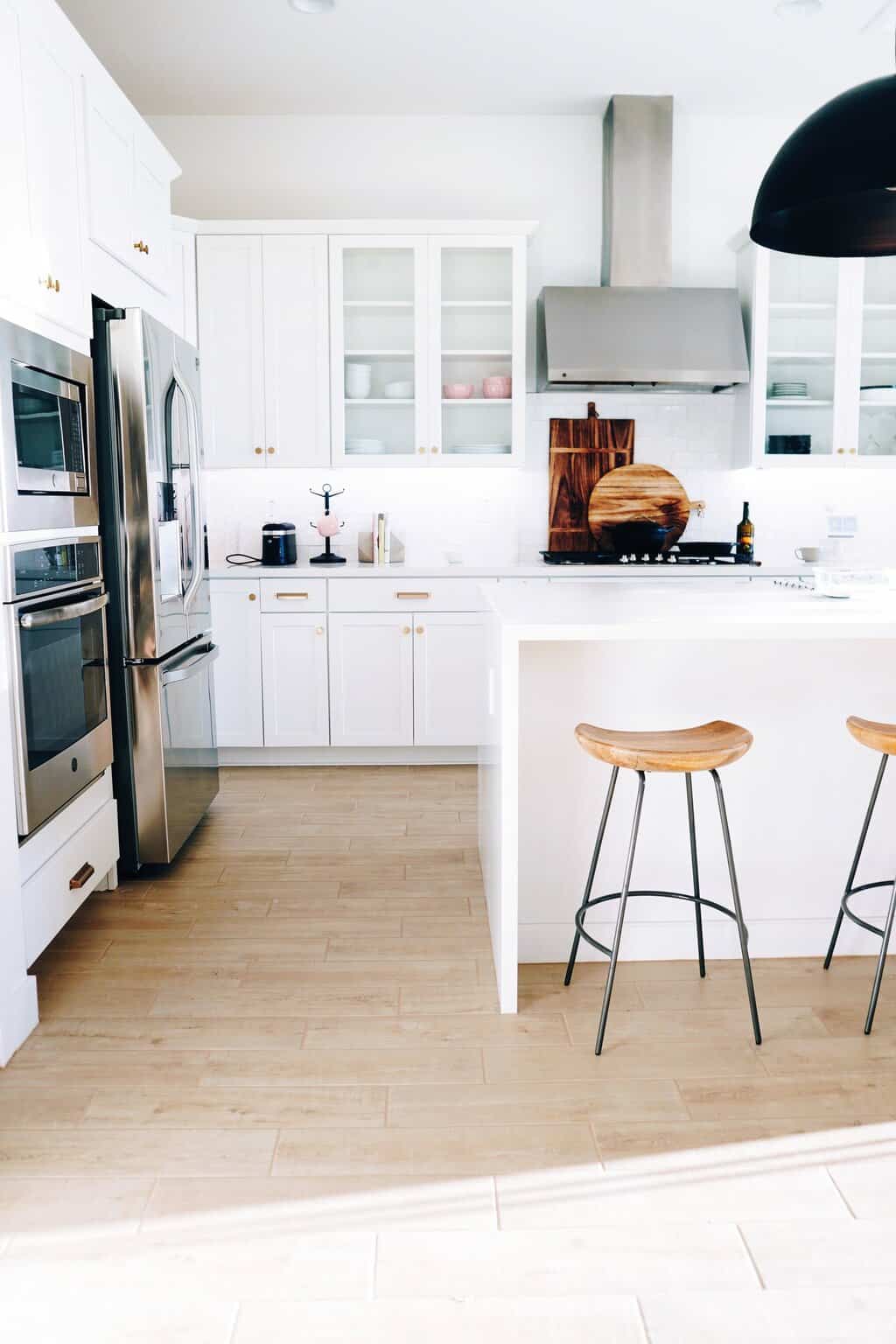 Take advantage of sales and clearance items to find great deals on decor.
Whenever you are in a retail store, always make sure to stop by the clearance areas and pay attention to the sales they have going on. This is a great way to buy retail items on the cheap.
Use versatile neutral colors as the base of your decorating scheme, this will help to create a cohesive look while being budget-friendly.
If you use neutral colors in the walls and the bigger items in a space it lets you add more color in other, smaller items. Those smaller items are less expensive and easier to change out when you want to redecorate. If you want to change the style in a space, the neutral colors on the walls and on the bigger items (furniture) will go with any changes you make which means the change will cost a lot less.
Remember that decorating is a process, so don't feel like you need to have everything done all at once. Start with the most important pieces and add to them over time. A curated house takes time and won't look or feel rushed when you have it complete.
I hope these tips have helped and encouraged you to think of decorating in a new way. Every week, I am posting new videos on my YouTube channel HERE. I am sharing thrifting tips, hauls, easy decorating ideas, and DIY projects each week. Make sure to SUBSCRIBE when you are there so you don't miss any of them!
PIN THIS POST!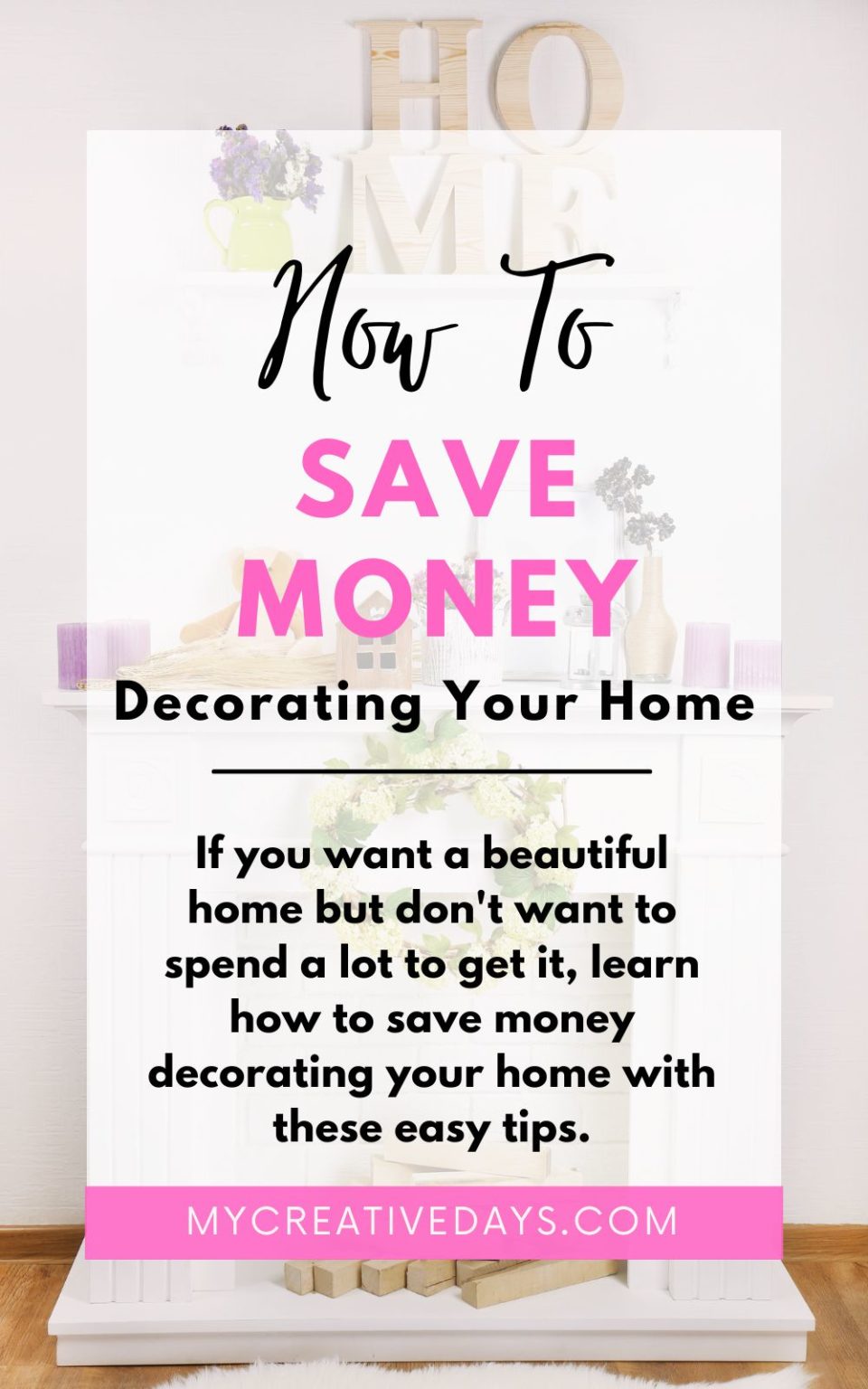 If you liked this post, you will also love these tips:
DIY Tools You Need To Save Money Decorating Your Home