How To Redecorate On A Budget – Simple Steps That Will Make The Process Easy And Affordable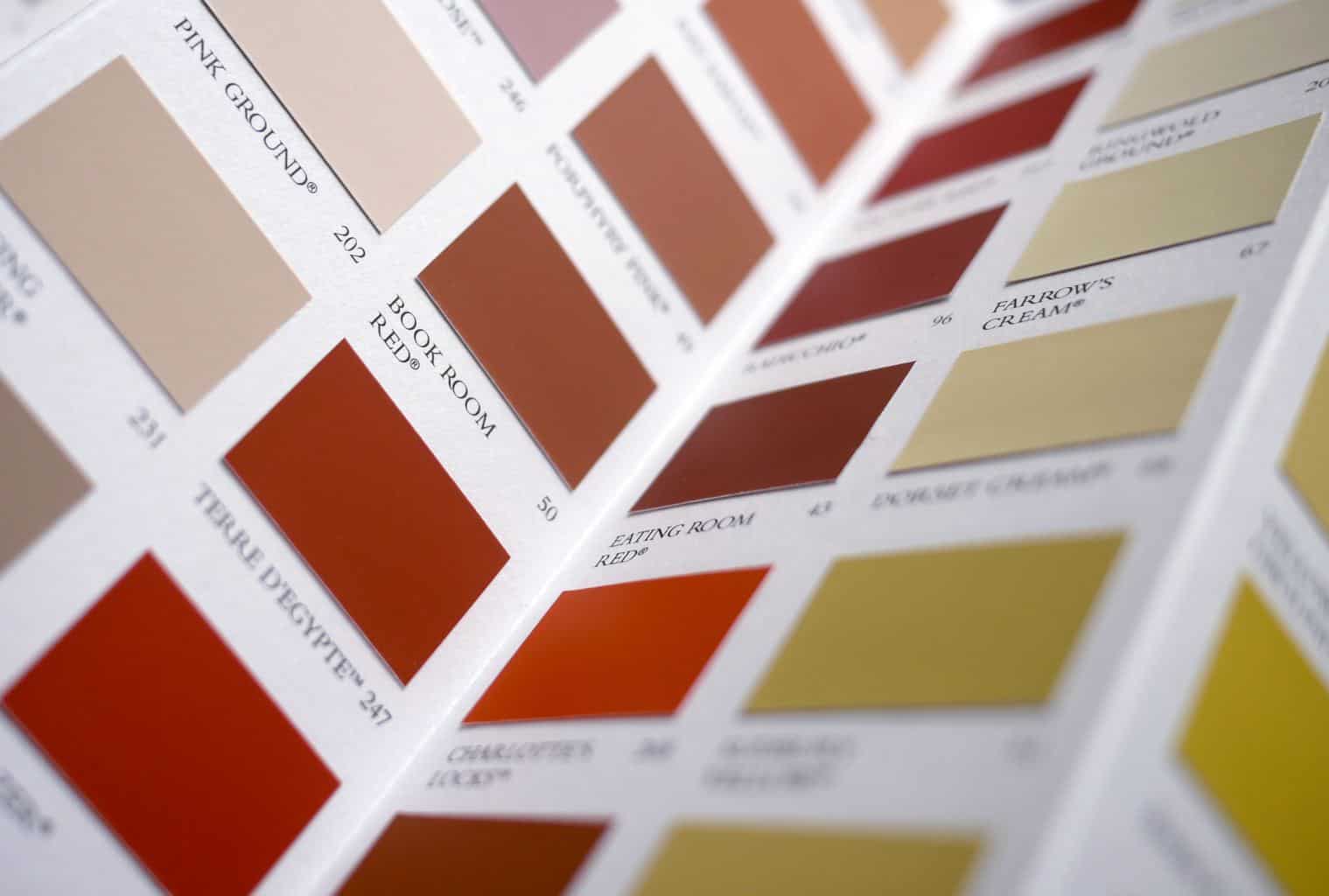 I have been getting some questions about how to redecorate on a budget and I think we are on the brink of redecorating some rooms in our home, so I thought it was a good time to sit down and write this post.
I am getting the itch to redecorate a room in our home. This always happens. I like having project going on and change is always a good thing when it comes to decorating. A month ago, I wanted to redecorate Landen's room because we had just finished Gabrielle's teen girl's bedroom makeover and LOVED IT. I wanted to keep the flow going and do his room, but he wasn't excited about it so I let it go. Then, I started thinking that Matt and I's bedroom hasn't been redecorated in years so I could start there.
While I was talking to Matt about doing our room, Landen came out and said, "You can do my room, Mom". (WHAT?! You didn't want your room done). So, now, I have been going back and forth about which room to start and ideas have been rolling around in the back of my head for each room.
Redecorating is always fun and you don't have to have a big budget to do it. I am going to share some easy steps that will walk you through how to redecorate on a budget and still make the process fun and doable.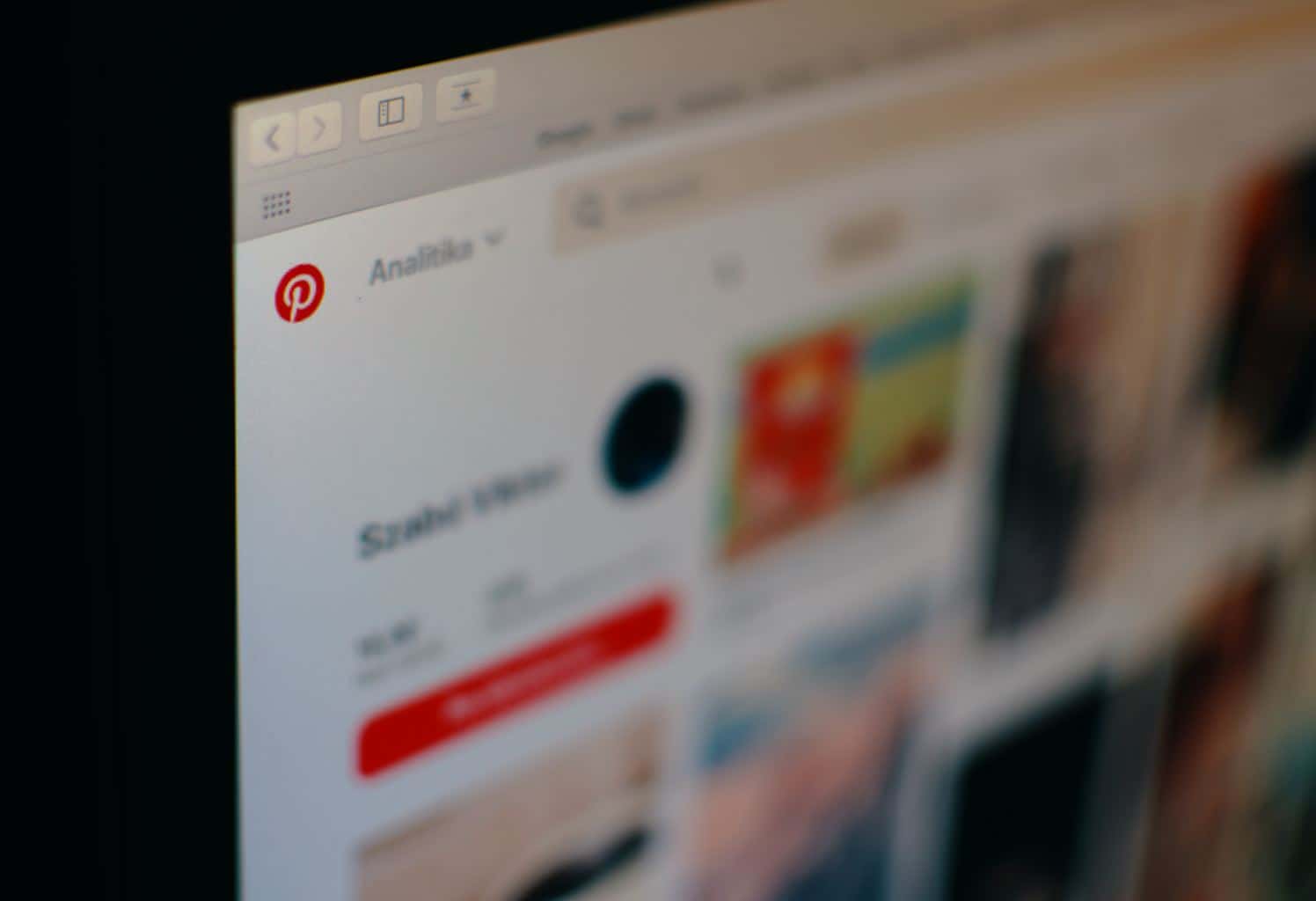 How To Redecorate A Room On A Budget – Step By Step
Start looking for inspiration. Before Pinterest was around, I curated decor and design binders that were packed full of magazine pictures, newspaper clippings, catalog pages…. anything that I felt inspired by, I would tear it out and put it in my binders. I had a binder for every room, every craft, every recipe and every decorating idea I wanted to try. My binders were amazing. I cherished them and used them a lot. I had them organized by ideas, themes, colors craft, etc. and I would reorganize them when my tastes changed.
Now that Pinterest is here, I don't have binders taking up space in our home.
I store them all on my Pinterest boards. If you have not started a Pinterest account, do it TODAY. You don't have to share with anybody. It is the resource to use when you want to redecorate a space in your home. You can have different boards for every part of the make over and pin anything and everything that catches your eye. The best thing about Pinterest is that you can pin things from all over the web. You don't have to be inside Pinterest to pin ideas. When I am looking at stores online and I find a chair or a comforter I like, I can pin those right to my boards on Pinterest to save and look at later.
Then, when I want to redecorate, I head to my boards and see what I have curated. That is the way I come up with a look, style, color-theme, etc. It is the things I find repeating in my boards. Coming up with ideas when you want to redecorate can be the worst part. You feel like you are all over the place. When you start pinning, you will definitely find common themes pinned to your boards so the choices can be narrowed down immediately. If you already have a Pinterest account, study it. What are you pinning over and over again? Can you see what pictures and styles you drawn to? What feeling do you get when you look at your pins? These are the questions you need to answer when you are in the inspiration phase looking for a direction.
2.

What Does The Space Need
It is always fun to think about paint colors and pretty decor, but when you redecorate a space, it is important to start with the essentials. What does the space need? Are there major issues with the walls, the ceiling, the floor? Do you need to fix things before you can redecorate? Do you need to patch holes in the wall? I know this isn't the fun part, but redecorating is a great excuse to fix those problems you have been avoiding for so long. Redecorating will push you to get those done so you don't have to worry about them anymore.
At the point in the process, it is also good to know the size of the space. Take measurements of every wall so you aren't wasting time searching for pieces that won't even fit. Starting with what the space actually needs before you "decorate" will save you so much time and money in the long run. It will set you up for a flawless process.
3.

Function
How do you need the space to function? Is it a room that needs to have multiple functions? Does the living room need a space for a dining table? Does the guest room also need to serve as a home office? Knowing how to the space needs to function is essential in redecorating. You have to consider all the functions before you can begin the process to make sure you aren't missing anything throughout.
4.

Budget
The "not so fun" part of the redecorating process, but it is a factor in every decorating plan. Be reasonable with the budget. What do you have to spend? Don't take out credit cards or go into debt to make over a space. You can redecorate an entire space on the smallest budget! I have done it and share tips on how to decorate on a yard sale budget and I also created a free guide with even more tips. You don't have to buy all new things to redecorate a space.
You should always shop your own home first. If there are items or decor you don't love in one room, they may work perfectly in the redecorated room. If you find you need things you don't have, shop your local thrift stores and yard sales to see what you can repurpose or make over. Pull up your Pinterest boards when you are at a thrift store or yard sale to gain inspiration. You can save so much money shopping this way and still getting the exact look you want in the space.
5.

The Feeling Of The Space
How do you want the space to feel? Do you want it to be relaxing? Do you want it to have a lot of energy? Is it a space you want to read in, be productive in and/or entertain in? The feeling of a space is a big thing to consider when you are redecorating. When you are curating your Pinterest boards, you will notice an overall feeling you get when you look at your boards. You will see a common theme. That is what you want to capture in your redecorated space.
6. What Do You Need In This Space
If you are entertaining in this space, you need seating. Is a bedroom? Then, you need a bed and some dressers. If it's an office, you need a desk and maybe a table for projects and a chalkboard or memo board. Is this a mudroom? You may need some hooks and baskets. Figure out what has to be in the space so you have those things first and build from there.
7. Colors
Colors in a space set the tone. Bright colors make for a happy space full of energy. White and neutral colors make for a cozy and relaxing space. Look over your Pinterest boards and see what colors are showing up most in your pins. Those are the colors you are drawn to and they are the colors you should have in your new space.
8. Finishes/Fabrics/Textures
You can find a lot of answers to this part in your Pinterest boards as well. What kinds of finishes are you drawn to? Do you like leather furniture or fabric? Wood tones or painted finishes? Do you like minimal decor or a fuller decor style? What kinds of fabric do you like? Animal prints or plain colors? Textures come in all shapes and sizes. You can find texture in the walls, the rugs, wallpaper, wood accents, the decor pieces and so much more. It is a part that shouldn't be overlooked because it adds to much to the overall space when it's done.
9. Plan/Mood Board
Up to now, you have been compiling ideas, colors, textures, needs, wants, etc. to redecorate this space. Now, it is time to put it all together and come up with a plan. You can write this out on a piece of paper or create a mood board online or on a bulletin board. It can be as professional or as laid back as you want it to be. It just need to work and make sense for you. If you like to see things online or the computer, Canva is a great site to create mood boards on.
Depending on the makeover, I may not even create a mood board, but I always have a plan after I do steps 1-8. It helps to keep me focused with my budget, my ideas and my time. How to redecorate on a budget doesn't have to be hard or cost a lot of money, but it does take some thought and planning to do it right. You will be so much happier with the outcome.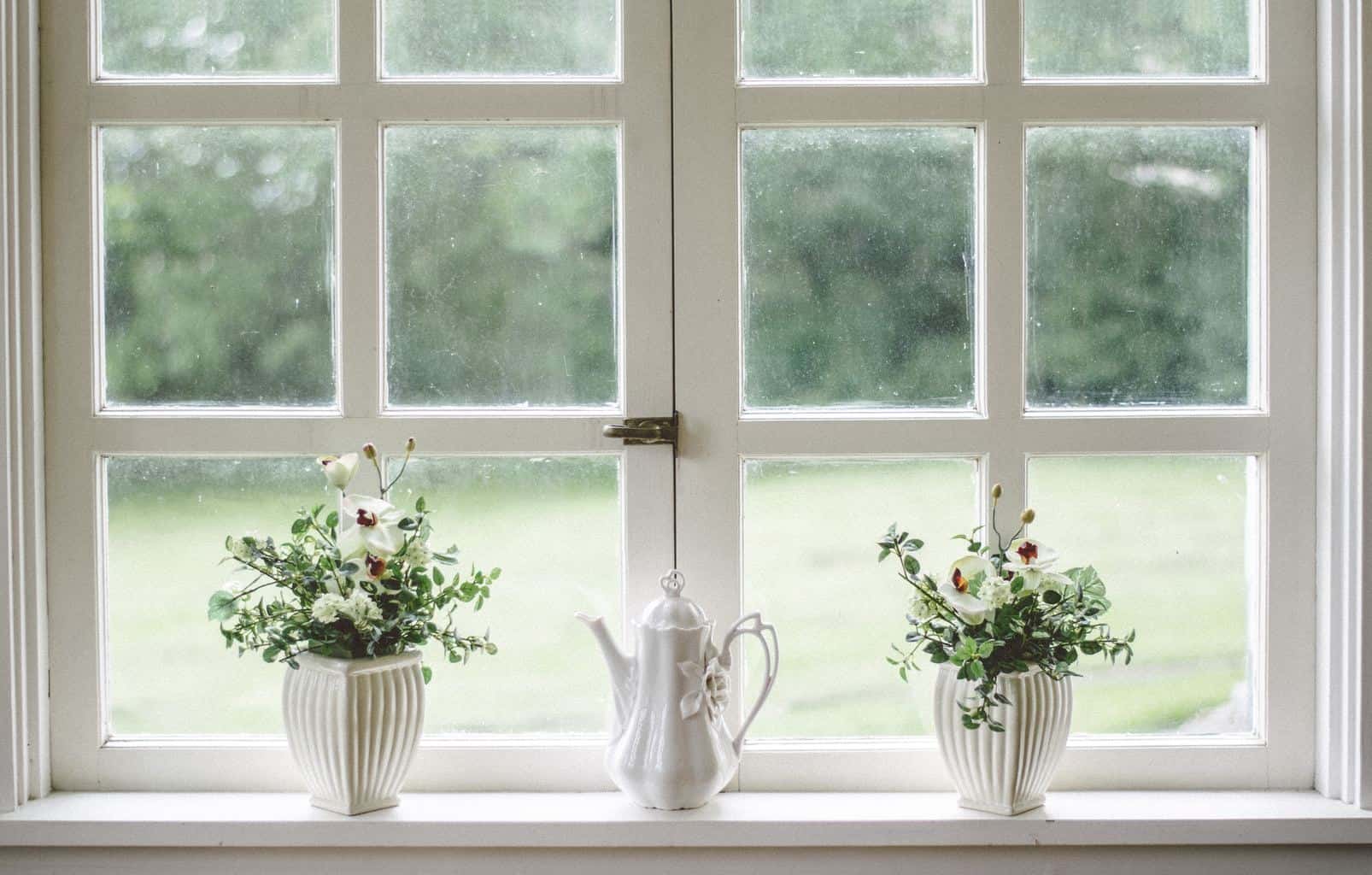 Writing this post has made me even more excited to tackle our bedroom or Landen's bedroom. I will work on one room at a time, which is another great tip. If you can focus all your energy on one space at a time, it will make the entire process more enjoyable. 😉
I hope this post on How To Redecorate On A Budget was helpful. If you have any questions about the process, please let me know. I want to help you in any way I can and make the process as easy as it can be.
What room would you like to redecorate in your home next? What stops you from getting started?
PIN THIS POST!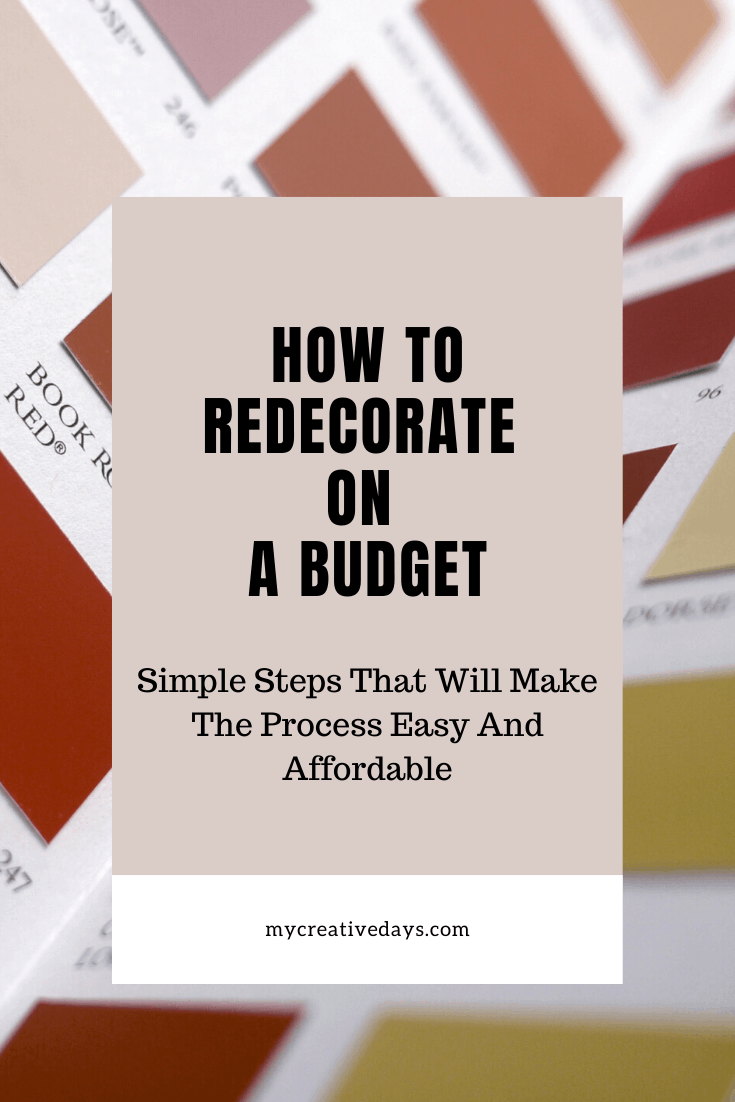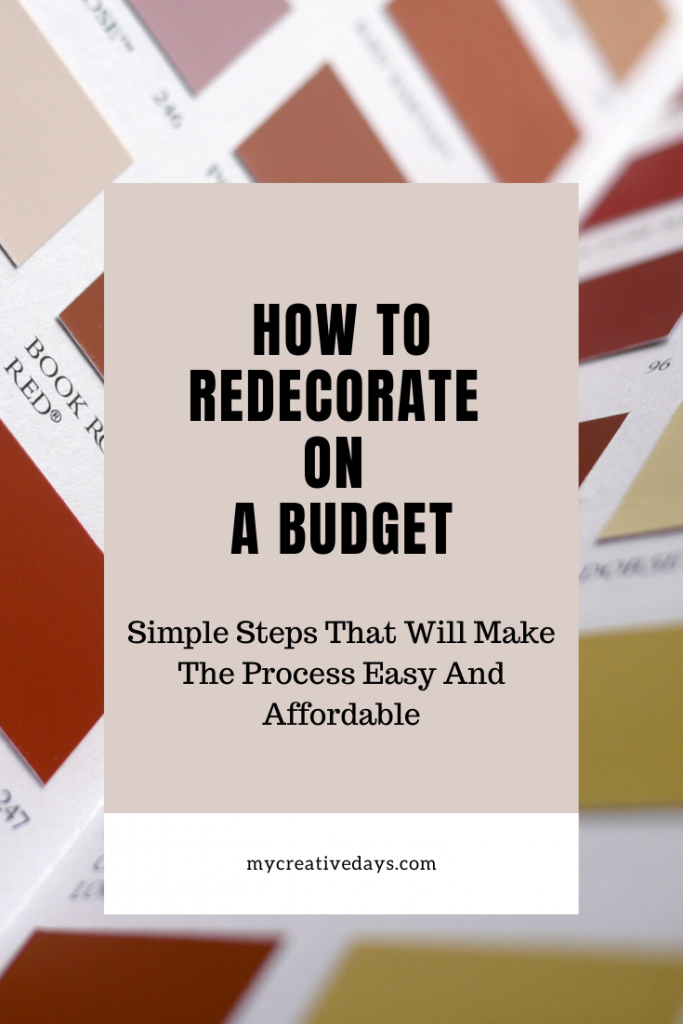 If you liked this post, you will also love these tips:
Budget-Friendly Bathroom Makeover